If you're unsure if you should make the leap of buying a Grand Seiko, this article will help.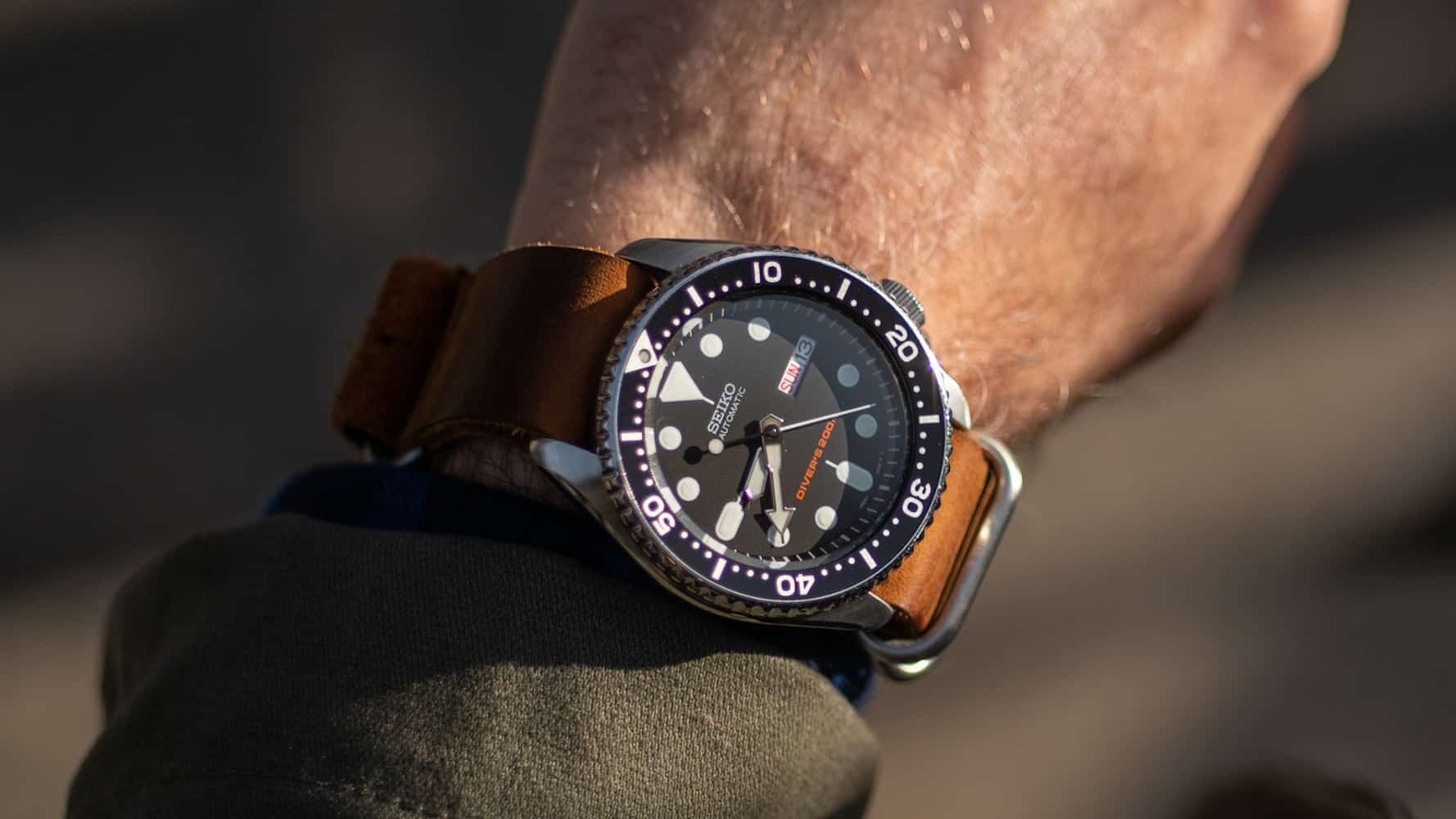 Ever since Grand Seiko technically broke away from Seiko, a lot of questions have come up. What's the difference? Why are some Seiko models from higher-end sublines at the same price point as some Grand Seiko watches? Shouldn't those models be sold under GS?
Most importantly, if I'm a Seiko fan, should I consider GS? It can be pretty confusing. Still, there is a clear and deliberate line between the two — despite the small, but confusing overlaps.
I'm going to dive into both brands in atomic detail. By the end, you'll know which brand best fulfills different, specific watch-buying needs.
Seiko Vs Grand Seiko: Overview
Seiko is mostly a mid-tier brand, with a lot of great budget pieces and a few high-end pieces as well.
If you're looking for a standard or classic watch, they likely have a model, whether that's an on-template dive or a racer-inspired sport watch. Seiko has a huge range.
They're also an excellent place to turn to for entry-level mechanicals, arguably the best place in the watch world to do so. And since they have so many affordable mechanicals, Seiko offers great base models for modding.
With several sublines, some of Seiko's high-end watches overlap with Grand Seiko's price points.
Grand Seiko, however, is a true luxury brand akin to Omega and even Rolex. Their pieces go even beyond the high-end core Seikos because of all of the in-house innovations and hand craftsmanship.
This is clear to see in their famous dial work. If you're looking for an investment piece that's truly artisanal, on top of being a horological wonder, Grand Seiko is the brand to go to.
A Brief History of Seiko's Relationship with Grand Seiko
Seiko grew from Kintaro Hattori's watch and jewelry shop in 1881, which he transitioned into watch manufacturing before becoming Seiko in 1942. As such, it's arguably the Japanese heritage watch brand.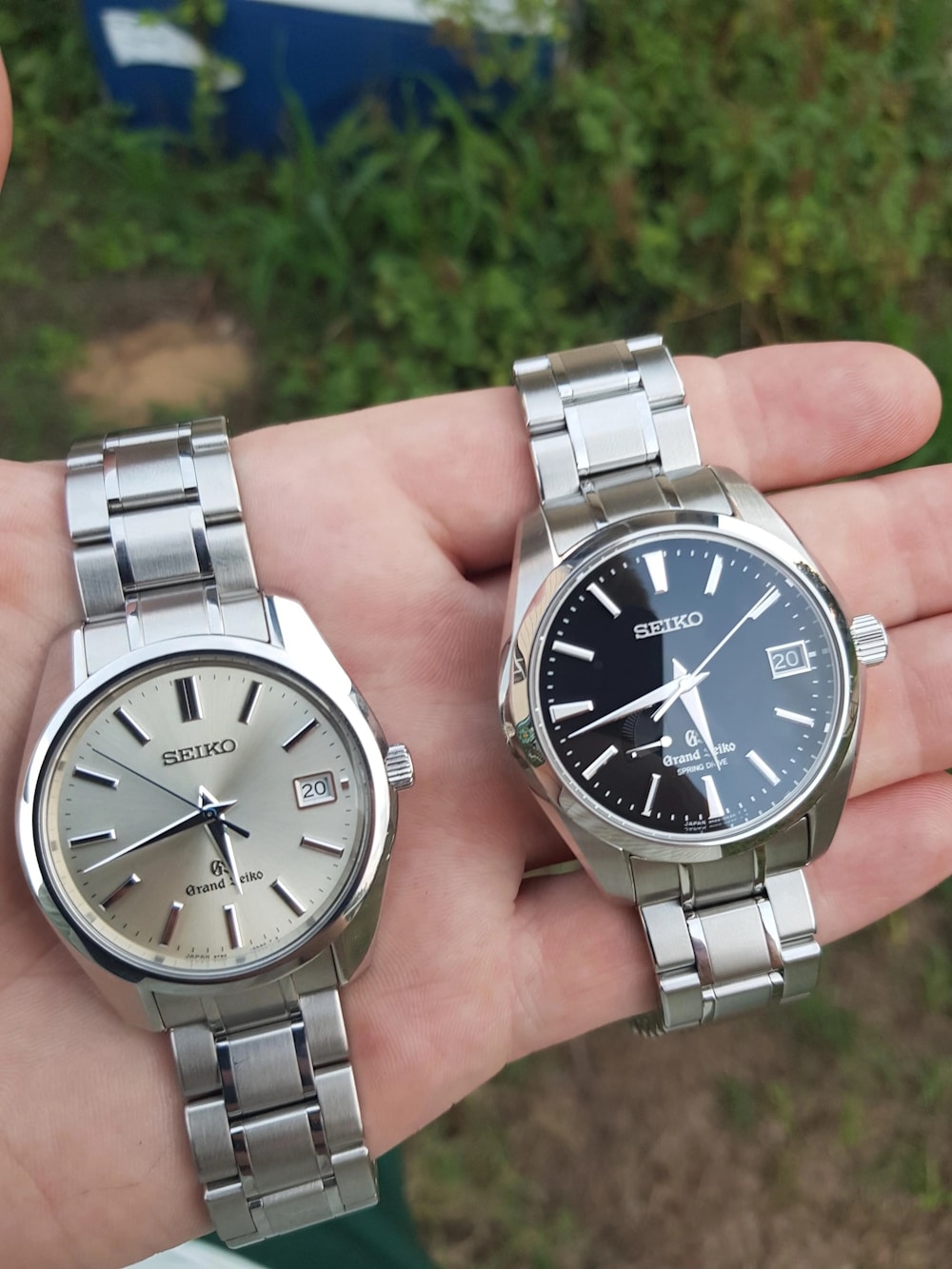 I like to compare Seiko to Japanese whiskey. They both learned and implemented best practices from each industry's masters (the Swiss and the Scots respectively), using that reputable Japanese discipline. Then, they took this education and went in their own direction.
Sure, a lot of Seiko watches became popular for being affordable alternatives to Swiss luxury timepieces, but many of these substitutes became iconic in their own right.
Seiko became, and still is, a go-to for affordable mechanicals and a low-barrier haven for the horologically interested.
This success allowed them to get really creative, delving into the luxury world, and launching Grand Seiko in 1960. Here, they'd bring to market Seiko-specific innovations, like their spring drive movement. It's like the opposite of a diffusion line.
Then, in 2017, Grand Seiko broke off into their own brand (though both are still under the bigger Seiko corporation). The core Seiko brand now uses their Presage line as their higher-end collection.
This allows Seiko to lean more into efficiency, while Grand Seiko can focus more on high-end innovation and luxury.
Seiko
So does this mean that Seiko is all efficiency, no style? And where does the Presage line fall when it comes to luxury in the greater market?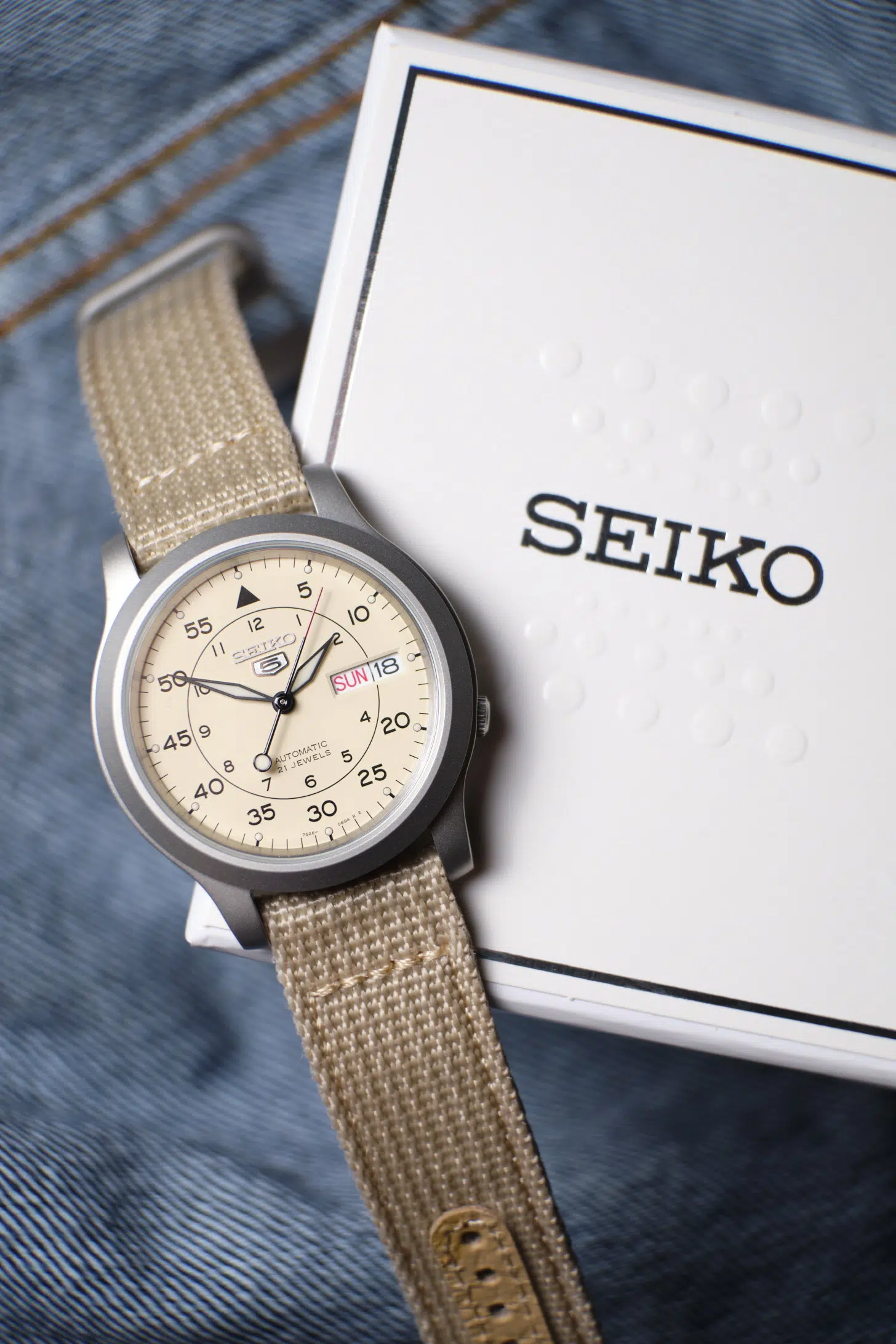 The quick answer to the former question is absolutely not. Grand Seiko breaking away may have siloed some of the higher-end aspects from core Seiko, but Seiko knows how to make the most of what it has.
As far as the latter question, let's dig into that and more:
Craft and Materials
When it comes to their construction, the best way to describe Seiko watches is efficient and honest. Yes, most of their models are budget to mid-tier, but they don't try to sell you anything that isn't there.
They tend to stick to functional 316L stainless steel for their cases and bracelets, which is strong, anti-magnetic, has a high level of corrosion resistance, and is low in carbon.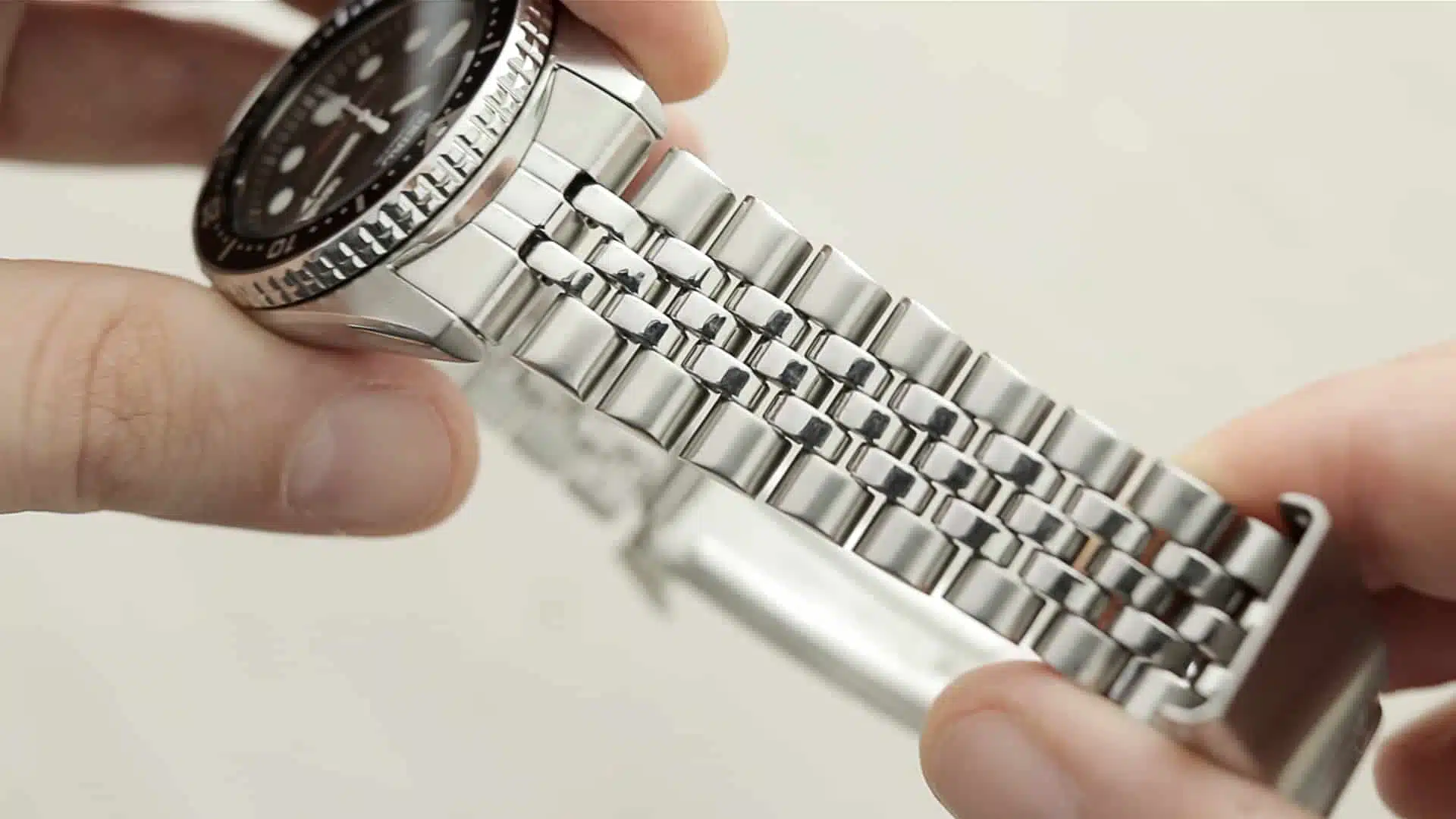 The lack of carbon keeps the steel from rusting and also gives it a higher temperature limit. Considering a lot of budget Seikos are around $100, this is pretty impressive.
There are some higher-end Seiko watches with upgraded materials, like this titanium SUR373, but the vast majority are the standard 316L.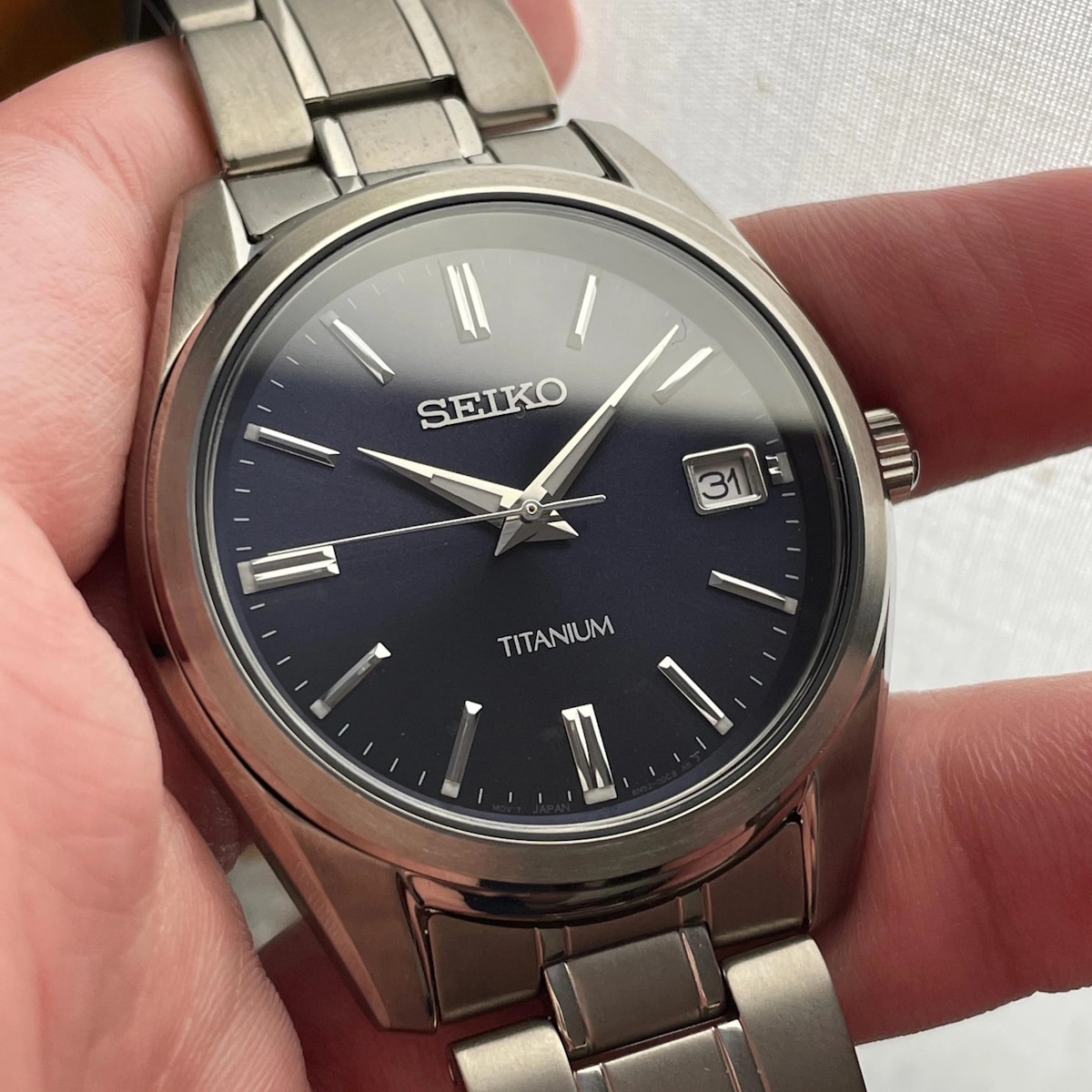 So moving on to their bracelets, this is where Seiko loses points for me, and a lot of others out there. The stainless steel versions tend to be rattly and the stamped components often feel hollow. Also, the long links make adjustments difficult.
Their leather straps are mediocre, and their nylon ones are standard and nothing to write home about.
Personally, I'm not particularly offended by the fact that Seiko isn't a bracelet market leader, since they're replaceable and I'd rather they spend their limited budget on things like good applications and a reliable or at least robust movement.
And this is where Seiko definitely shines.
Movements and Functions
Even their older, now legendary watches, like the SKX series run on the 7S26, a legitimate workhorse, so durable that it's been described as bullet-proof.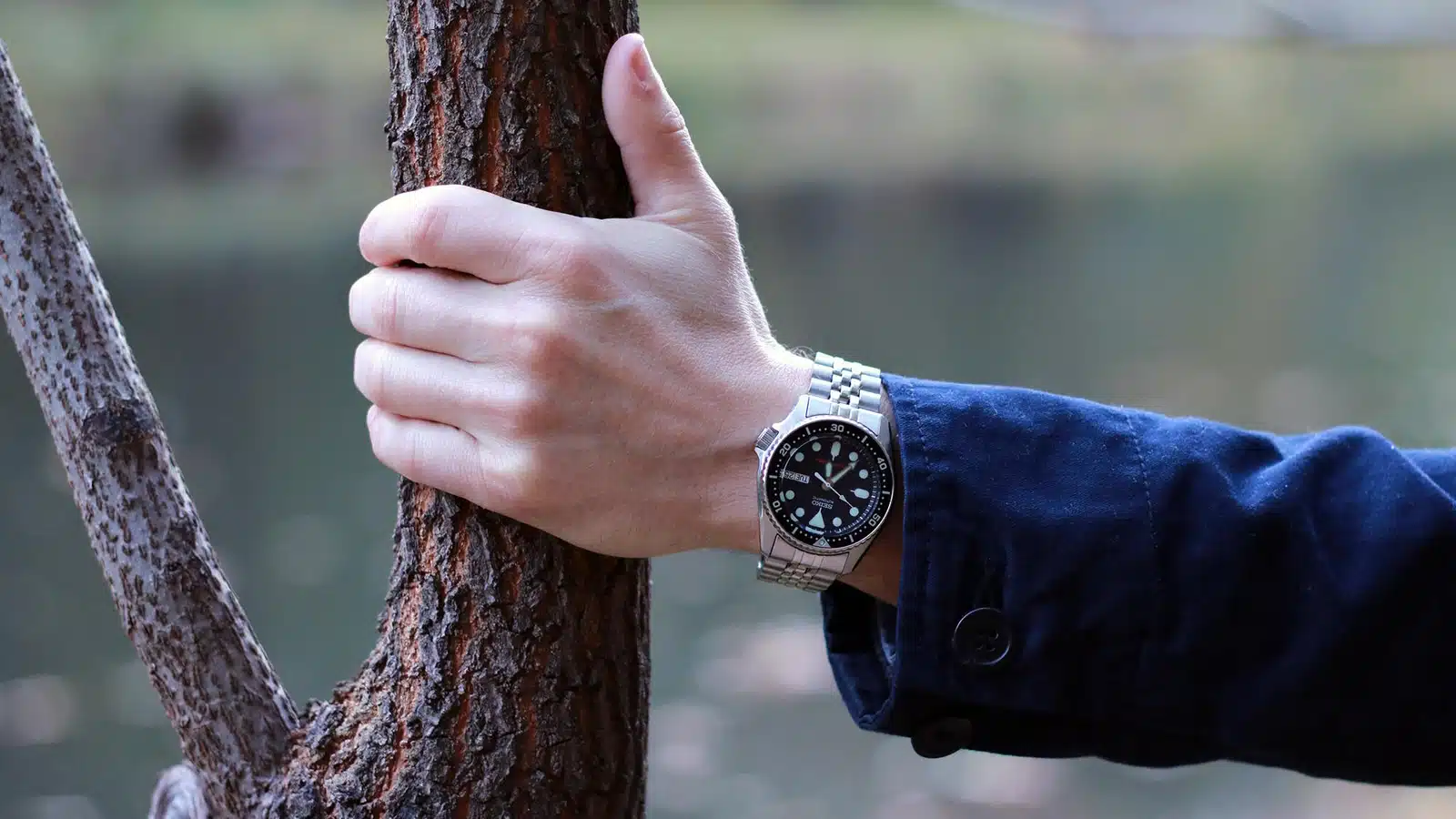 Even though Seiko now produces much more modern movements, the 7S26 is a sort-of heritage caliber for the brand, so a lot of people opt not to upgrade to a watch like the SKX007.
Caliber 4R15 is a 7S26 with a higher power reserve (50 hours instead of 41).
Calibers 4R35, 4R36, 4R37, and 4R38 that are often seen in Prospex watches these days are also similar to the 726S, but with hacking and winding.
The specs of this 4R family mention its accuracy is anywhere between plus 45 and minus 35 seconds a day, though my experience with it is more like two and five, respectively. You'll find any of these movements in Seiko's entry-level line of mechanicals, Seiko 5.
The highest-end Seikos tend to run on 6R movements, so a lot of models in the Presage line will often be equipped with this. The 6R15 is similar to a 4R15, but with a handwinding bridge and hacking lever, and a 50-hour power reserve.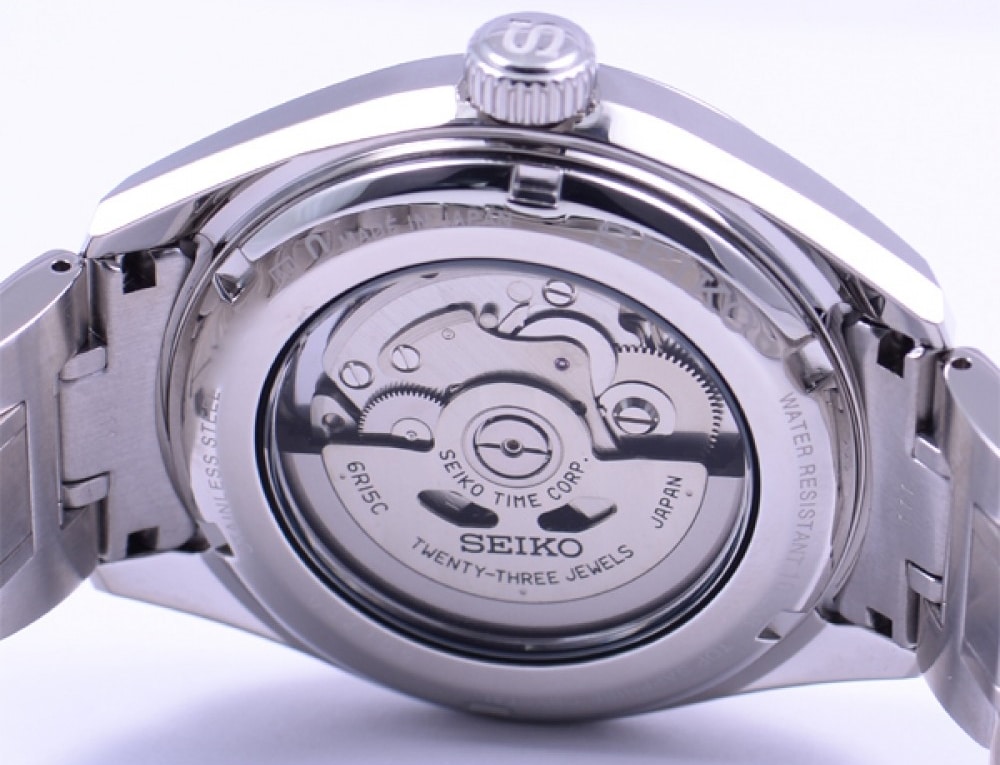 Prior to Grand Seiko breaking off from Seiko, the 6R made its way into more mid-tier core Seiko watches, but post-separation, there's stricter categorization even within Seiko proper.
That's why the SARB033 is such an icon. It was the last of the watches in its middle-of-the-road price point to have this movement, and other features are now saved for the more premium core Seiko sublines, like the Essence and the Presage.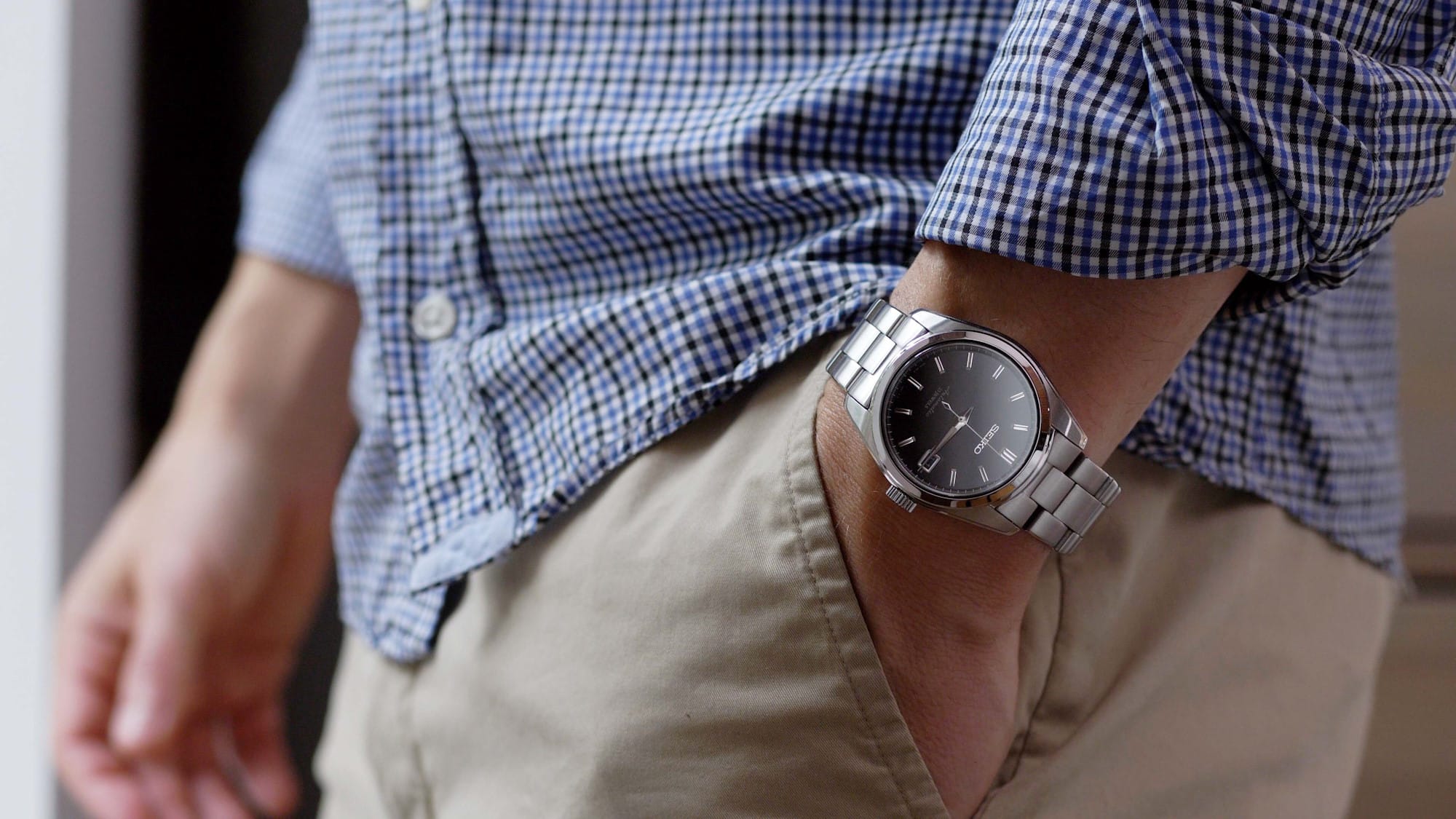 As mentioned though, Seiko is fair in its offerings. If you look at a lot of their Prospex line of professional timepieces, like this SNE549, it's a sub-$300 watch with 200 meters of water resistance and ISO certification for scuba diving.
This watch, by the way, like a lot of Prospex models, runs on a solar-powered quartz. So it's definitely more accurate than even their highest-end automatics and can be powered by all light, not just the sun.
Overall, if Seiko is selling you a diver, it'll have a rotating bezel, good lume, and good water resistance. If they're selling you a field watch, it'll be legible, with a shatter-proof crystal. If it's a dress watch, it'll be simple and lume-less — you get the point.
The Hardlex Factor
One more thing to mention that not everyone loves is that Seiko saves the use of a sapphire for their highest-end watches.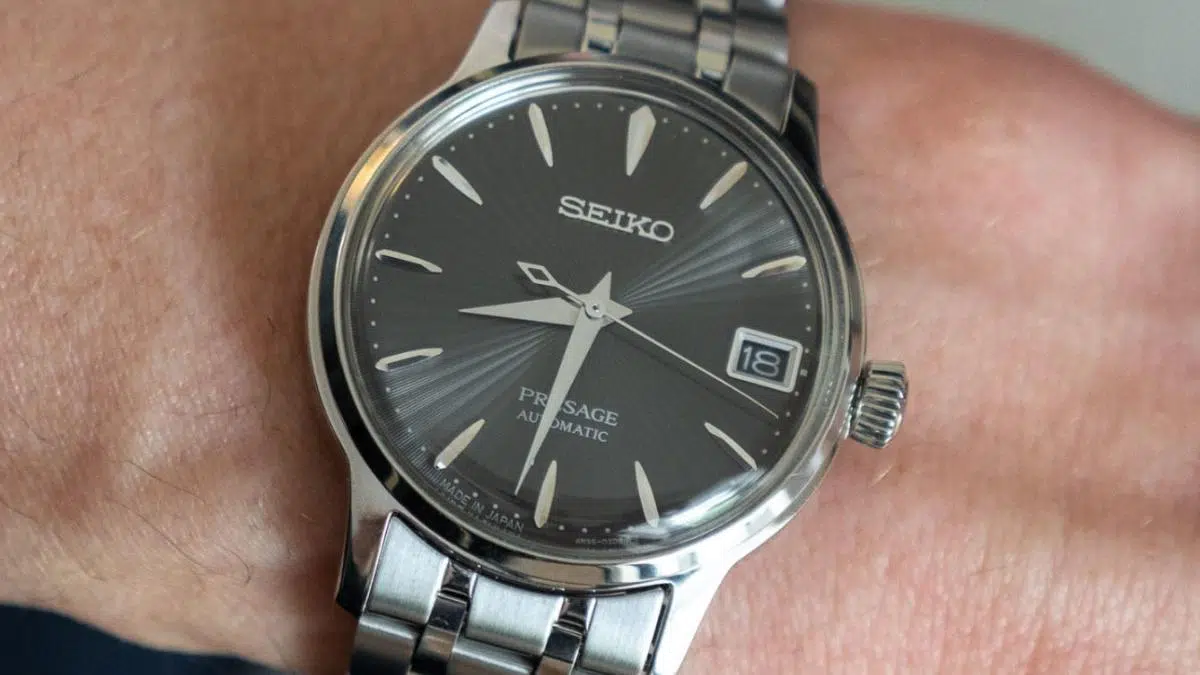 They opt for their in-house Hardlex, which is a mineral treated to have a harder surface, but it's not nearly as scratch resistant as sapphire.
People often take issue with the fact that a lot of higher mid-tier watches that Seiko equips with Hardlex will sit at similar price points as watches from other brands who shell out for sapphire.
Price Point
And speaking of price points, Seiko really is unbeatable in a lot of ways. I've called them a cheat code for affordable mechanicals, particularly if you look at the Seiko 5 catalog.
They range from as low as around $100, like the fully-automatic Seiko 5 SNKE49, up to the ~$300 range, like the gunmetal SRPD65.
Seiko is able to serve up cheap and decently-made mechanicals thanks to the previously-mentioned Japanese efficiency they're known for. They're also known to not avoid using movements with expired patents.
Beyond that, the higher-end Presage subline and certain spec-forward Prospex models can range anywhere from $300 to well over $1000.
Brands Equivalent to Seiko
Truthfully, there aren't a lot of brands that do exactly what Seiko does. There's a lot of overlap price-wise between Timex and Seiko, but Timex focuses more on the lower end of the budget tier, while Seiko focuses mainly on the mid-tier.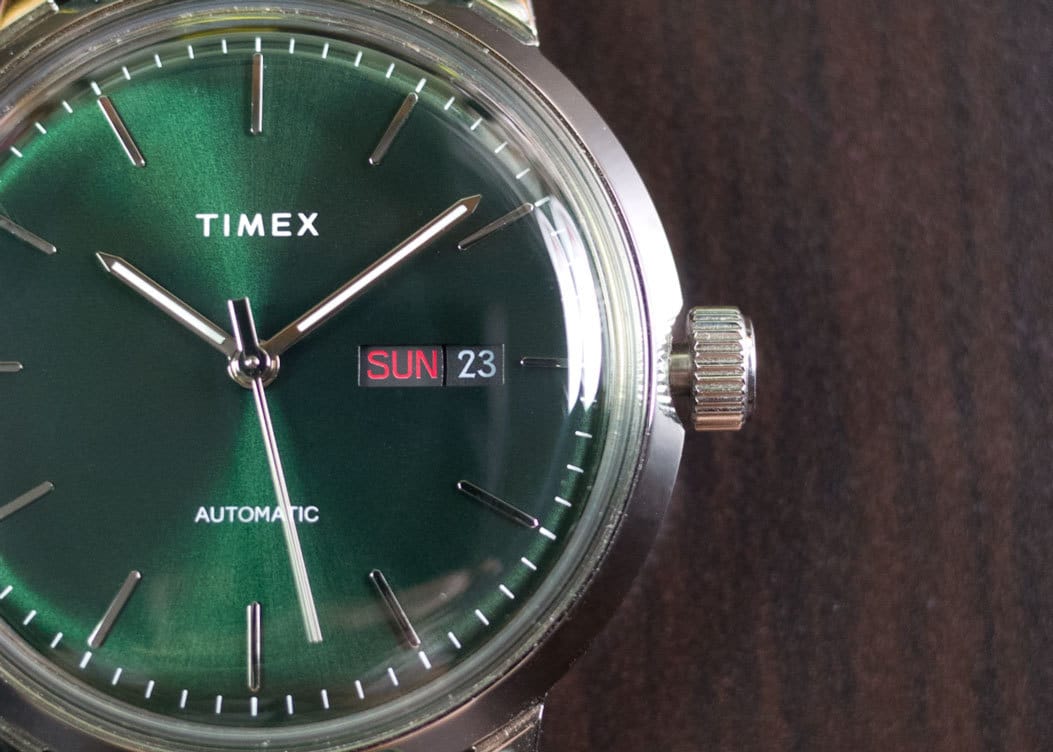 Seiko also dips further into the high-end tier, even if it isn't the lion's share of their range.
Casio and Seiko both played a role in the quartz revolution, but Casio has made a name for itself in the digital realm, as well as nostalgia and revivalism.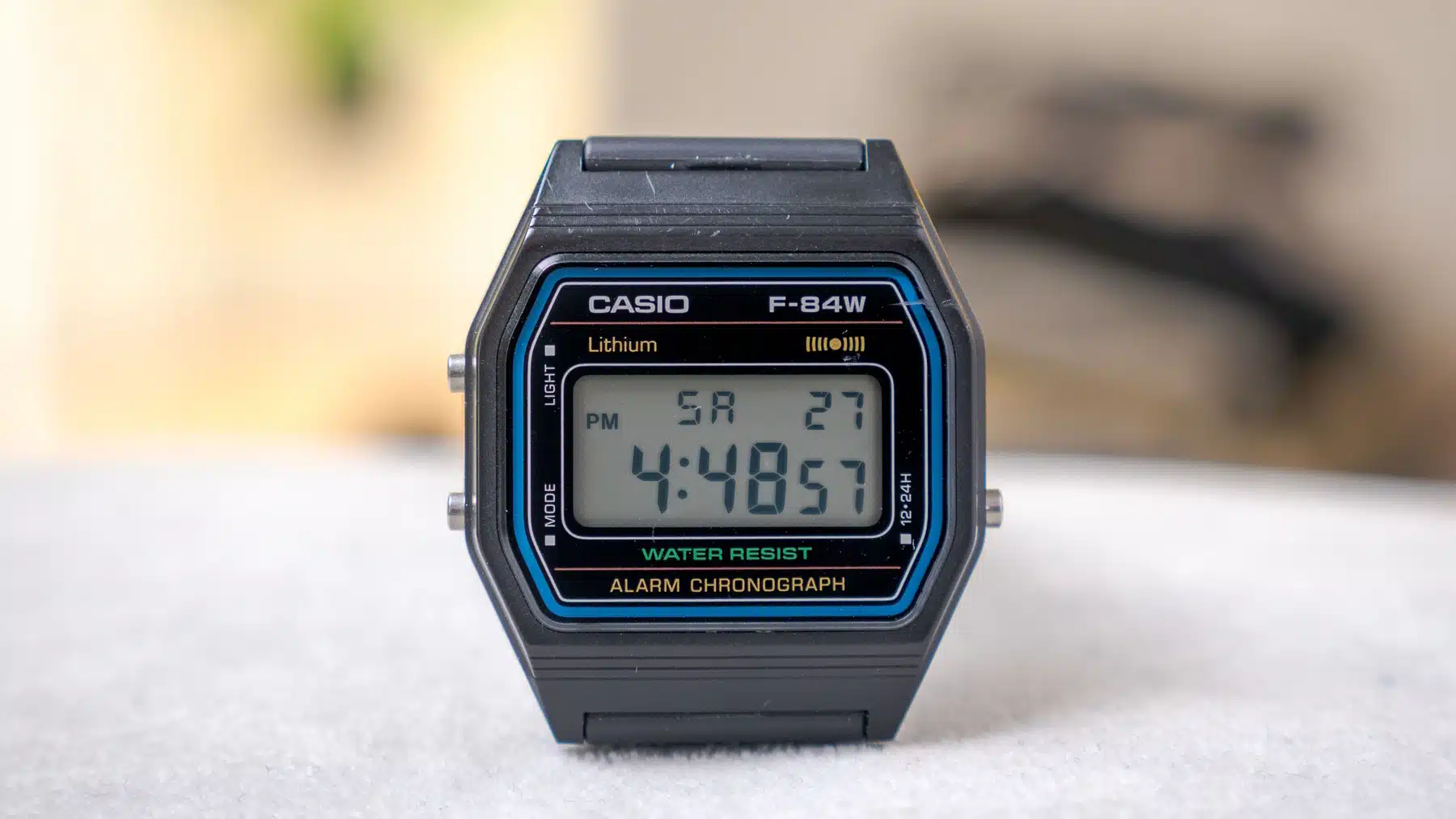 Citizen is perhaps the closest, both price-wise and in the sense that they both showcase excellent horological chops.
The main difference between them is that Seiko has more of a brand identity, compared to Citizen's purely heads-down utilitarian approach. In fact, Citizen's only popped into the pop culture world fairly recently with a Disney partnership.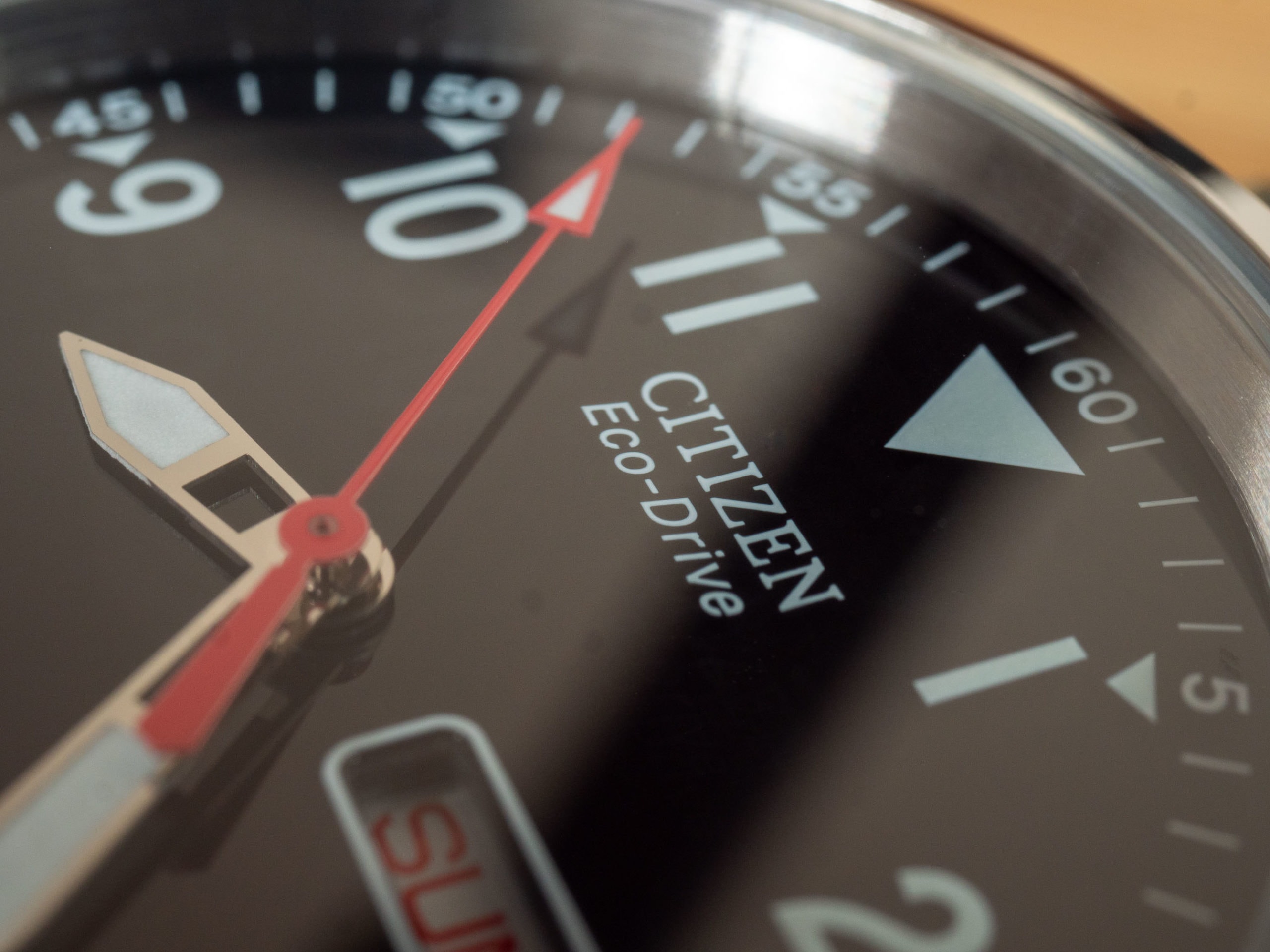 This was easy for Disney because, though Citizen watches are excellent, they're enough of a blank canvas brand-wise, that Disney could just slap their branding on most models.
Seiko is definitely unique in the watch market.
Designs and Models
Seiko models have a wide aesthetic range, though for the most part they make straightforward, practical watches, with just a touch of brand-specific fun.
If you're looking for a classic template of a watch, say a standard dive or a minimal dress watch, Seiko will have a rendition.
The previously-mentioned Seiko SKX007 features the broad strokes of a standard dive, which is why it gained popularity as a cheap Sub alternative.
Still, its Jubilee-meets-oyster bracelet, soft-edged indices, and relatively smaller bezel that shows off its coin-edging come together to create an SKX-specific look (not to mention that 4 o'clock crown).
The SNKK27, from the Seiko 5 line, is a colorful take on a collection of racer watch elements.
Meanwhile, the SNZH57, with its pilot hands and luxuriously-toned applications, makes an effectively affordable Fifty Fathoms alternative.
The Presage line is a collection of classy yet fun dressed-up watches. I say dressed up because not everything in the line is an actual dress watch.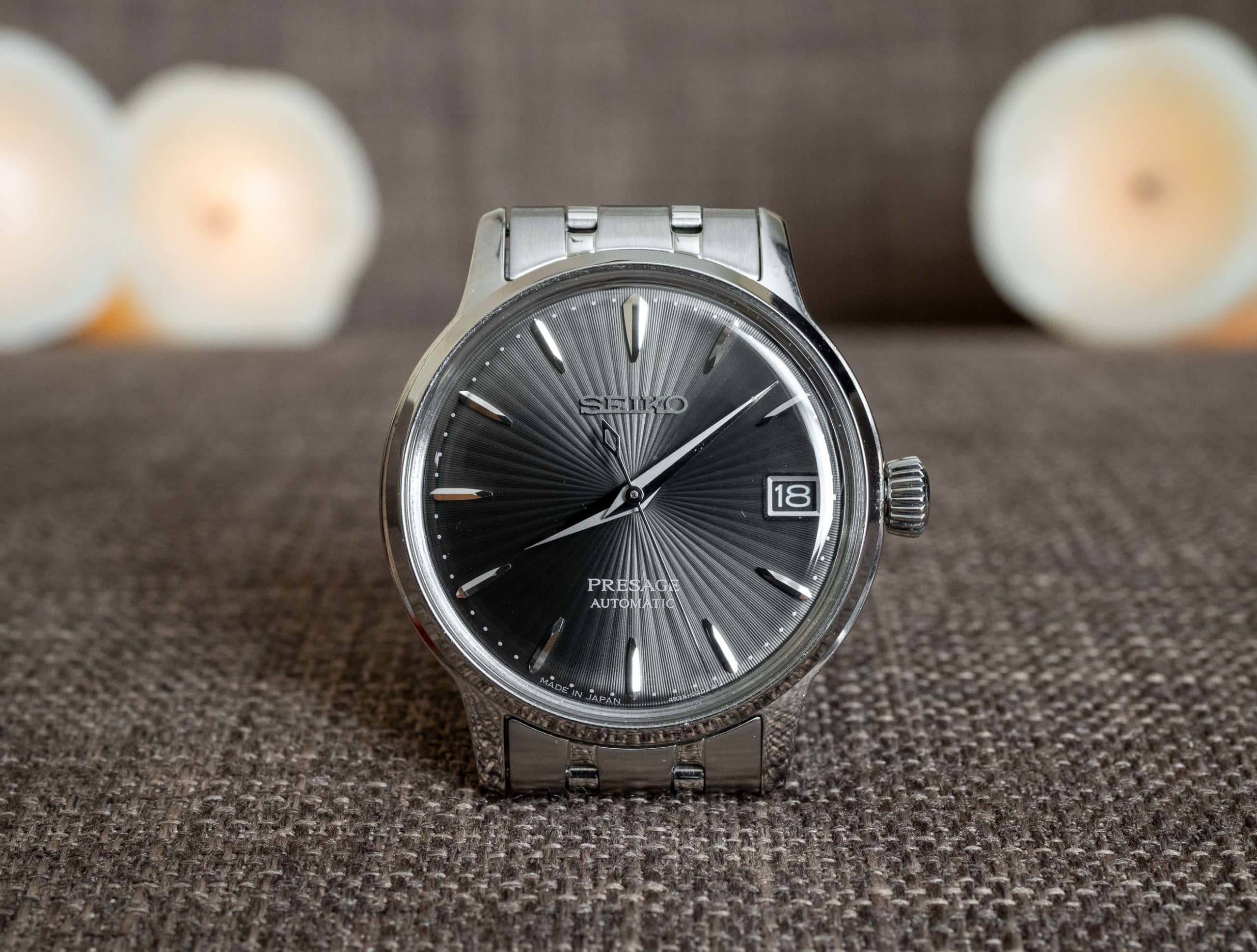 The SRPG03, for example, is inspired by dive watches. However, the pearl-like finishing on the dial and the gold applications definitely lean into luxury aesthetics.
One of the most popular Presage collections is their assortment of cocktail-inspired dress watches, which all have a swank factor about them. The beloved SRPB43J1 boasts a glittering sky-blue dial and stately dagger indices.
And beyond the Presage line is the small but mighty King Seiko collection. These pieces definitely dip into the luxury realm with limited edition timepieces and price points in the several thousands.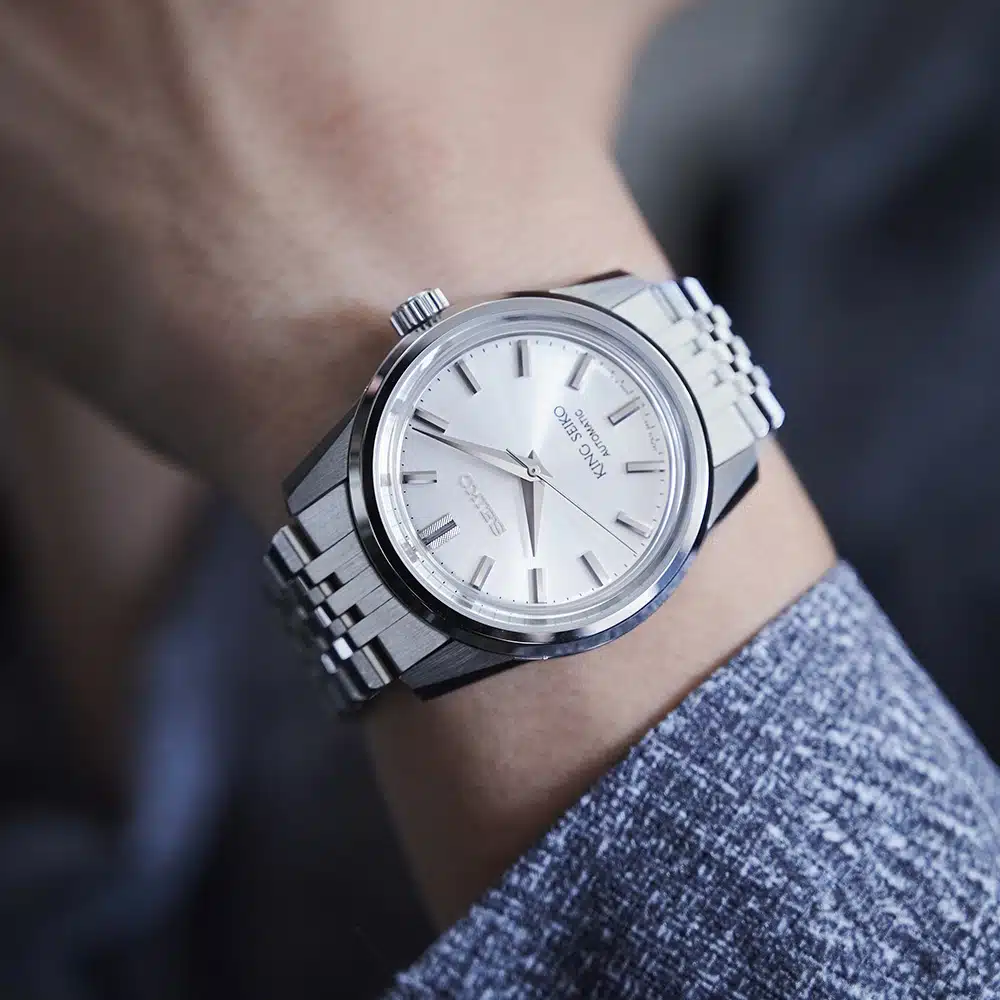 The difference between King Seiko and Grand Seiko, other than the former still being part of the core Seiko brand, is that Grand Seiko watches have specific innovations that they keep for themselves, like their spring drive movement, and boast a ton of hand craftsmanship.
Overall, Seiko perfectly balances creativity with standards making their designs undeniably versatile.
Grand Seiko
While Seiko does delve into higher-end watches, again, some of them overlapping with Grand Seiko price points, GS focuses on brand-specific designs and innovation.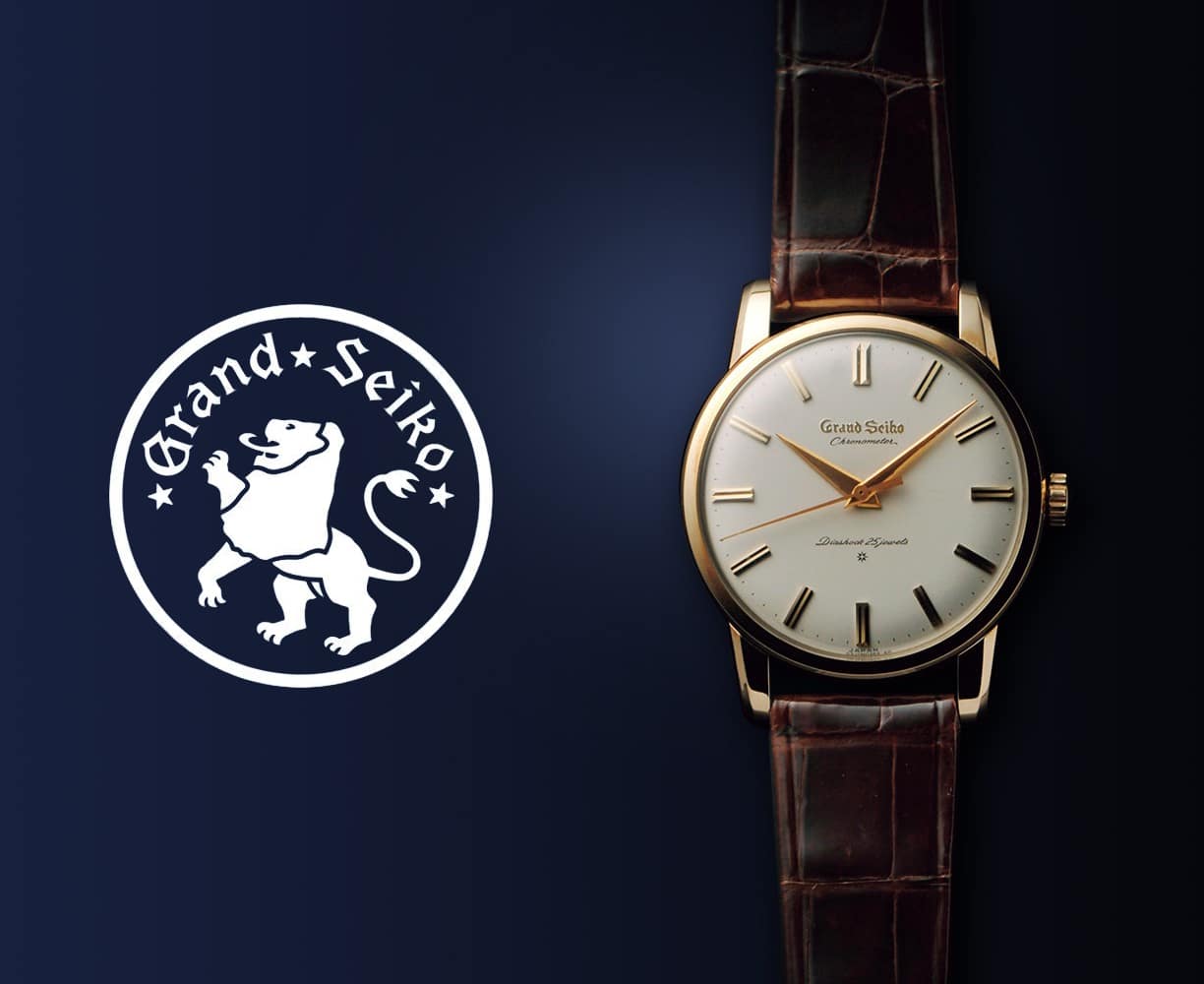 It's this approach that's helped put Japanese watchmaking on the map. In fact, Grand Seiko was quietly innovating domestically for a long time before making itself known to the world.
The first Grand Seiko ever released, which happened in 1960, was the first Japanese watch to qualify as a Chronometer, meeting the standards of the Bureaux Officiels de Contrôle de la Marche des Montres.
Craft and Materials
Grand Seiko uses a wider range of metals than Seiko, using platinum and other precious metals, in addition to the industry standard 316L stainless steel.
They even have a proprietary material called Brilliant Hard Titanium, which like regular titanium, is much lighter than stainless steel. BHT though, is twice as hard as steel, highly resistant to scratches, and is much brighter than regular titanium.
Even with stainless steel watches, Grand Seiko administers Zaratsu polishing. Artisans hand-finish each case, and hold each individual piece of the case against the polisher, resulting in a literal mirror finish.
Even all of the applications are inspected, one by one, then hand-applied to the dial. They employ diamond-cutting for sharpness and even hot plates to get the exact color on the hands.
My favorite part about Grand Seiko, and the favorite of many horology buffs, is their series of movements, all of which are assembled by master watchmakers in the Seiko factory.
One of their biggest claims to fame, possibly the biggest one, is their truly innovative spring drive movements from their 9R caliber series. They use a quartz signal to regulate the watch hands, resulting in quartz-accuracy.
However, they're powered by a mainspring, providing the high torque of a mechanical. This innovative caliber is something only Seiko, a brand that has uniquely mastered both quartz and automatic movements, can do.
They boast a yearly accuracy of plus or minus ten seconds and come in several variations such as the 9R86 chronograph and the 9R01, which has a power reserve of eight whole days.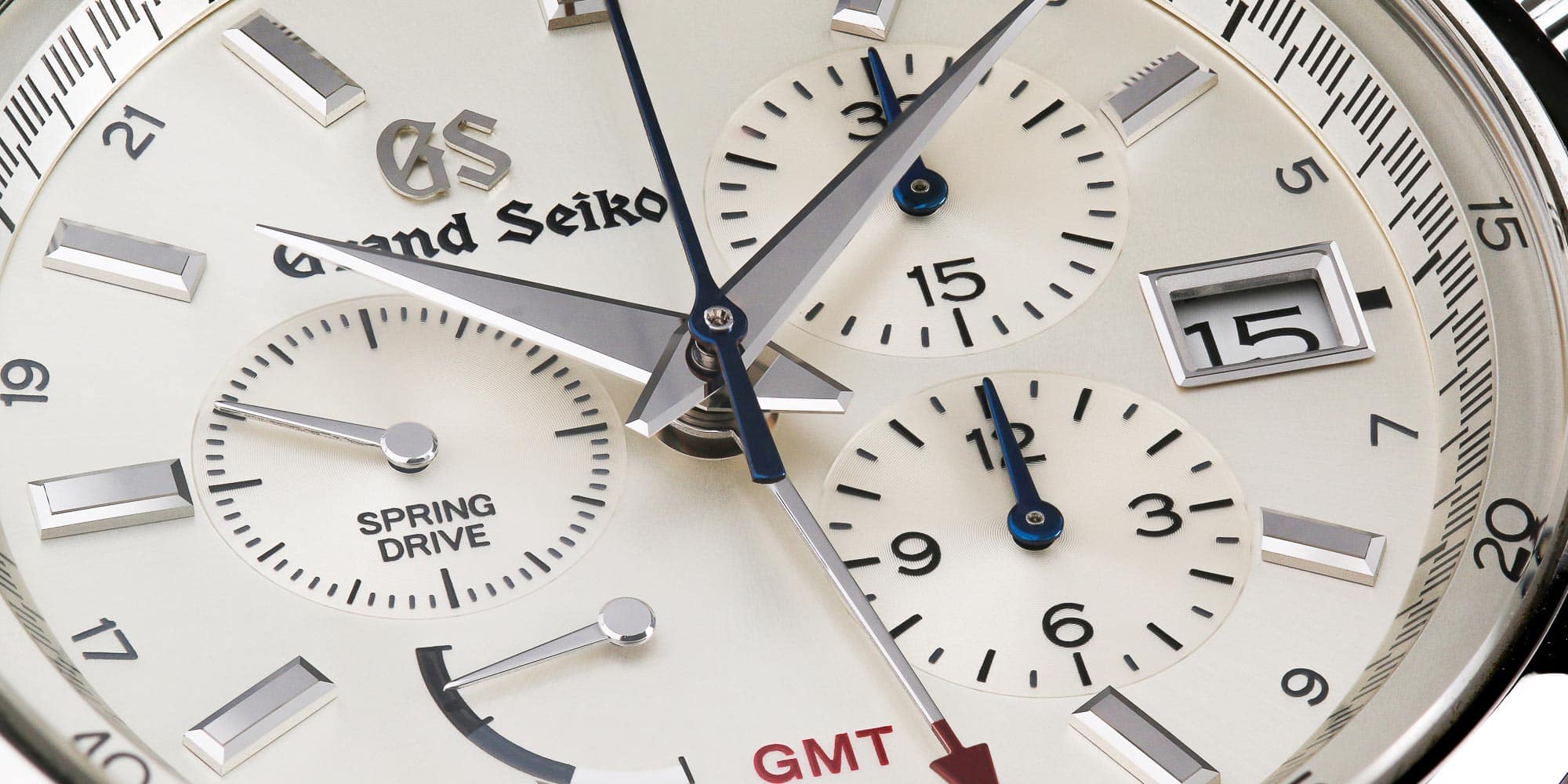 Grand Seiko also makes a precise fully-automatic in the form of their 9S series, and high-quality quartz movements, their 9F series. The quartz crystals used in the latter calibers are all grown in-house with meticulous detail and specificity.
Unsurprisingly, GS bracelets are of much better quality than Seiko's. Their metal bracelets are solid, strong, and well-built, while their leather straps are supple and resilient. These are a far cry from rattly Seiko metal bracelets.
And of course, GS employs scratch-resistant sapphire crystals, not Hardlex.
Price Point
Grand Seiko's price points start at around $2,000 but can go as far up as $200,000.
Suffice it to say, while there's overlap between lower-priced GS watches and higher-priced Seiko watches, the latter doesn't go as far deep into the luxury market.
Brands like Grand Seiko
Grand Seiko is the only big non-European brand that competes with the Swiss watch industry, so that makes them incredibly unique. They use domestically developed innovations that even the Swiss can't lay claim to.
That being the case, like Core Seiko, there aren't a lot of brands out there like GS.
However, it's safe to say that Grand Seiko's main competitors are these similarly-priced European brands, like Rolex and Omega.
They're definitely more like Omega than Rolex though, in that they make quartz watches and that they're under a bigger watch group that includes high-end and budget-tier brands.
Designs and Models
Like Seiko, Grand Seiko has several sublines, each with a different focus. And like a lot of European brands, Grand Seiko's base design philosophy is simplicity in form and practical, understated elegance.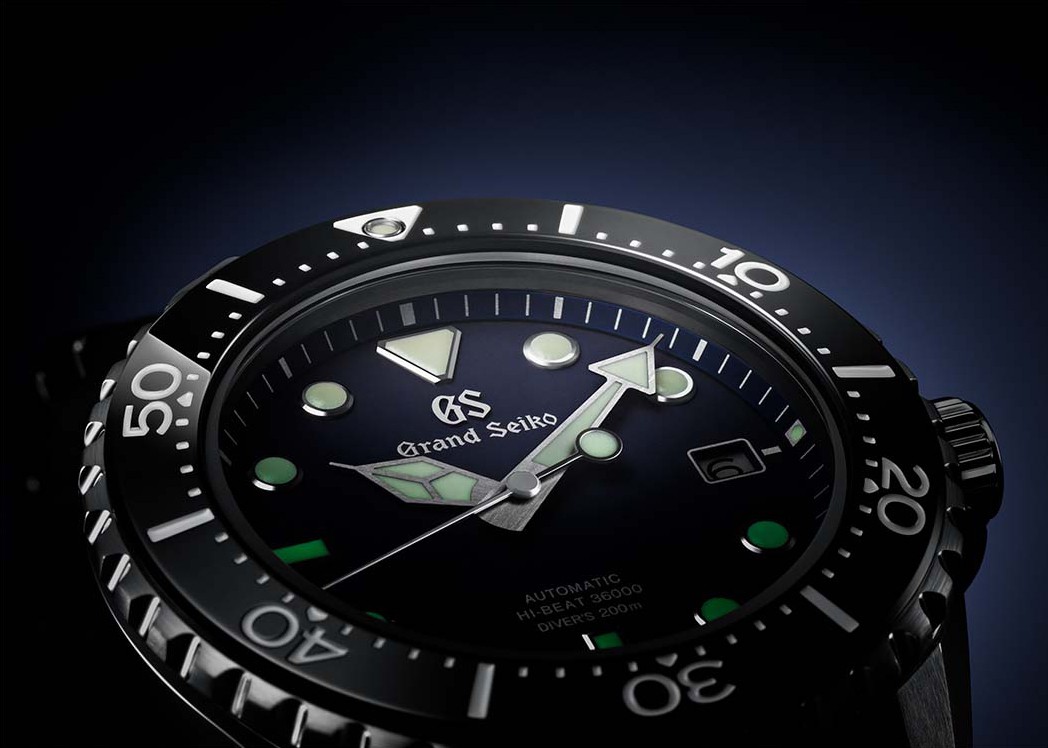 Indeed, GS watches have a uniquely Japanese aesthetic, offering a lot of harmonious design languages, many inspired by the natural beauty and seasons in Japan.
The Elegance Collection is Grand Seiko's traditional dress watch line, with classic, trend-resistant timepieces that still have that distinct Seiko practicality about them.
The Elegance SBGH213, for example, is straightforward-looking at first glance. In reality, it's very contemporary, with sharp lugs and functional Arab indices. It's a fancy watch for those who don't like to be in-your-face fancy.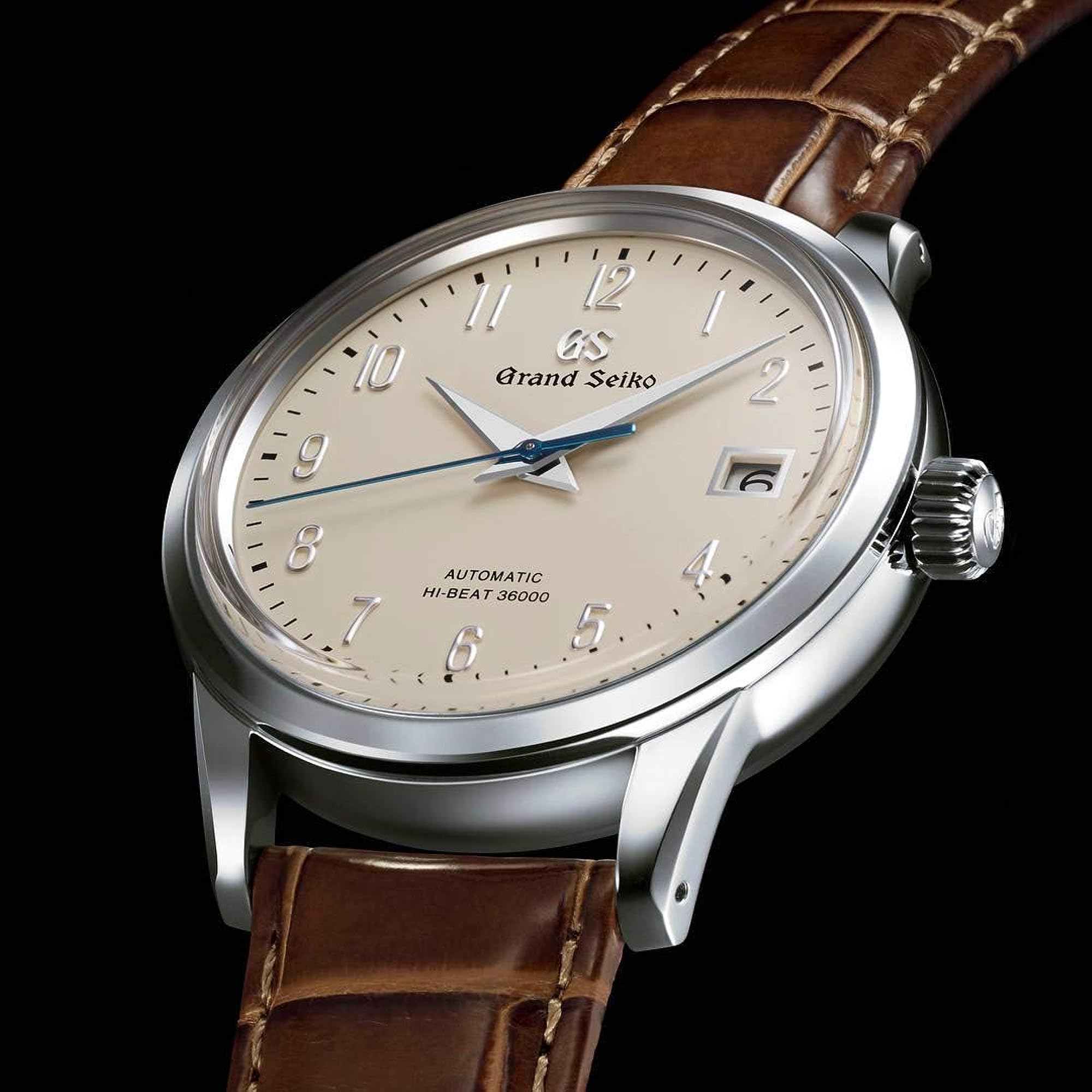 The Masterpiece Collection, meanwhile, features super creative, limited-edition pieces. The SBGZ007 is produced by the Micro Artist Studio and is inspired by starry evenings in the Japanese village of Shinshu. It's a brilliantly glittering watch in platinum with a hand-engraved dial.
And don't think Grand Seiko is all dress watches. They also have a sport subline featuring dive watches, GMTs, and what is possibly the most precise spring-drive chronograph ever.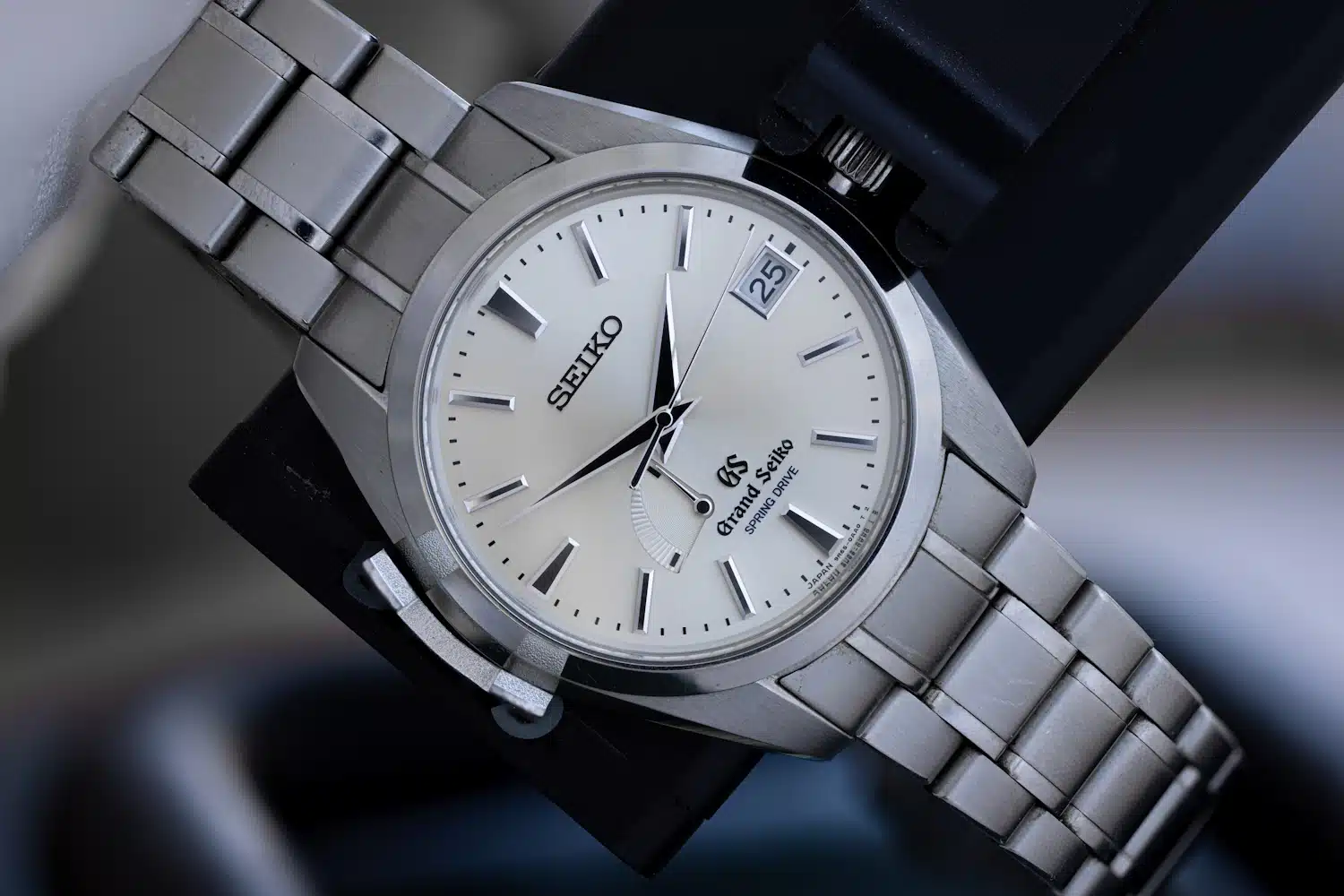 Even the sport watches showcase the natural and balanced GS aesthetic. You'll find silky dials, pearlescent finishing, and precious metal applications throughout this subline.
One of Grand Seiko's most famous lines is the seasons-inspired pieces from their heritage collection.
The spring-drive-powered SBGA413 mixes a chic titanium case with sharp edges and elegant swerves, with an elegantly balletic dial inspired by Japanese cherry blossoms.
FAQs
Here are a few common questions people ask about these brands:
Is Grand Seiko the same as Seiko?
While they're both under the greater Seiko corporation, Grand Seiko is a separate brand in the luxury market. Seiko, meanwhile, mostly sells in the entry-level and mid-tier markets.
Is Grand Seiko better than Rolex?
Overall, no. A lot of the most premium Grand Seiko timepieces are definitely comparable to Rolex models, and often easier to obtain, so they're better in that sense.
Rolex has, however, been making quality watches for far longer, earning them more recognition and investment value.
What is the difference between Grand Seiko and King Seiko?
King Seiko is a small, high-end subline within the Seiko brand. Grand Seiko, on the other hand, is a completely different brand from Seiko, focused on handcrafted luxury and in-house innovations.
Grand Seiko vs Seiko: Which Brand is for You?
As we can see, Seiko is predominantly a budget-to-mid-tier brand with a huge range that hits on all of the tried-and-true designs in the watch world.
The few premium pieces they have are well-built and worthy of their prices, but they don't boast all of the proprietary innovations that Grand Seiko does.
Seiko is also perfect for entry-level mechanicals.
I mentioned Grand Seiko is more like Omega than Rolex in that they have a wider range of movements and are under a bigger watch group.
However, GS is a bit like a Rolex of Japan in that its focus comes from brand-specific features, like their spring drive movement and heavy use of Zaratsu polishing.
Grand Seiko is definitely a more premium and artistic brand, perfect if you're looking for few-of-a-kind models.
The two brands are clearly related, and there's no reason why you can't have models from both in the same collection.
Questions? Comments? Leave them below!