The Timex T20041 Easy Reader is an affordable watch, but is it a good choice? Here's what we think.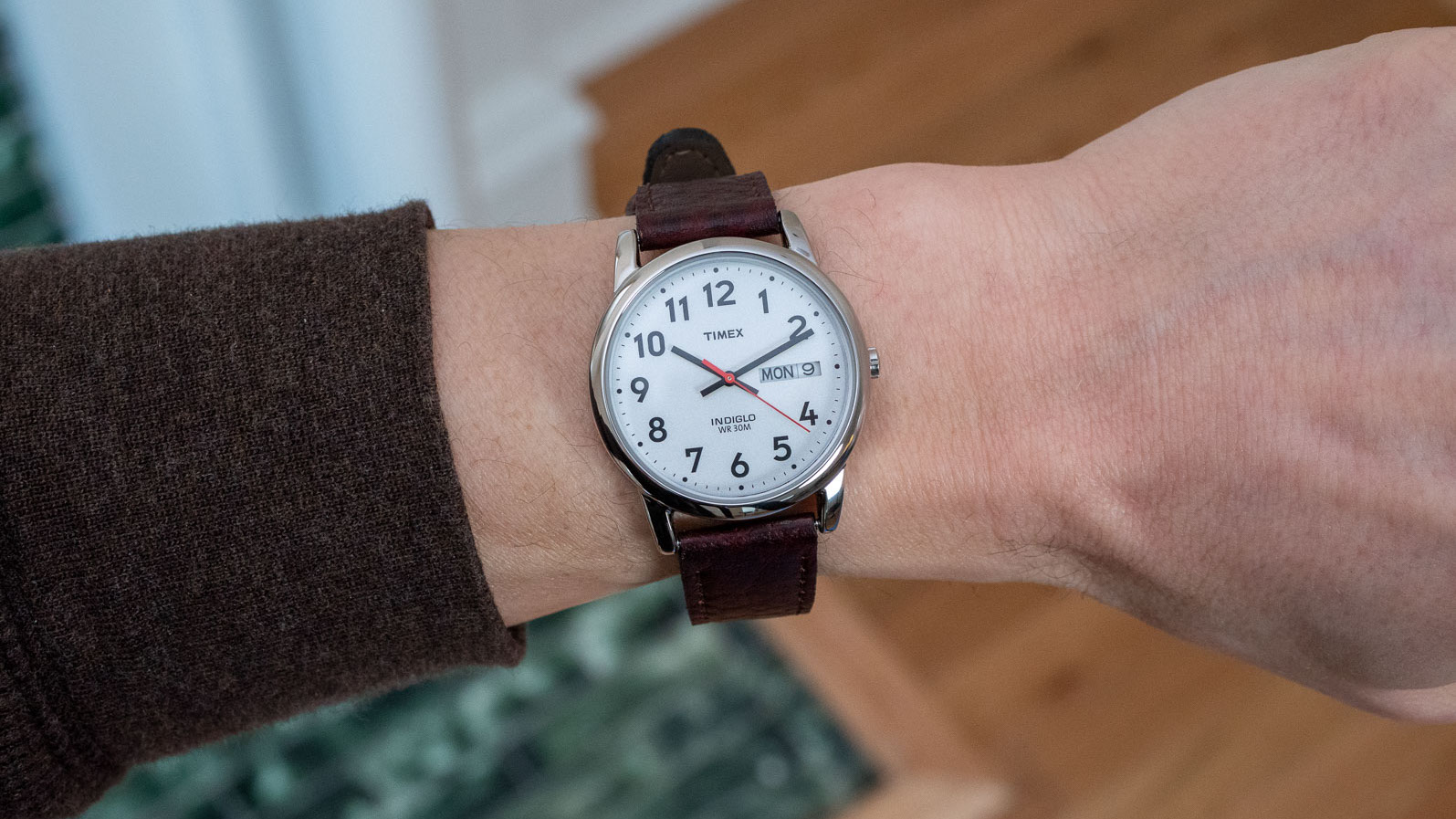 If you've ever shopped for watches before, you've probably seen the Timex Easy Reader. It is by far one of the most popular and recognizable Timex watches.
Because it's so practical and affordable, the Easy Reader has become many people's go-to. It's the watch of choice for many doctors and nurses because it's so functional and, well, easy to read.
But since the Easy Reader is so ubiquitous, you might be wondering if it's actually good. In this review, I'll take you through my thoughts on the T20041 Easy Reader so you can decide whether it's right for you.
Timex T20041 Easy Reader Overview
The T20041 Easy Reader is an affordable, no-frills watch that's as practical as it gets. It offers all of the Easy Reader hallmarks: large numerals, bold colors, and a high-contrast design.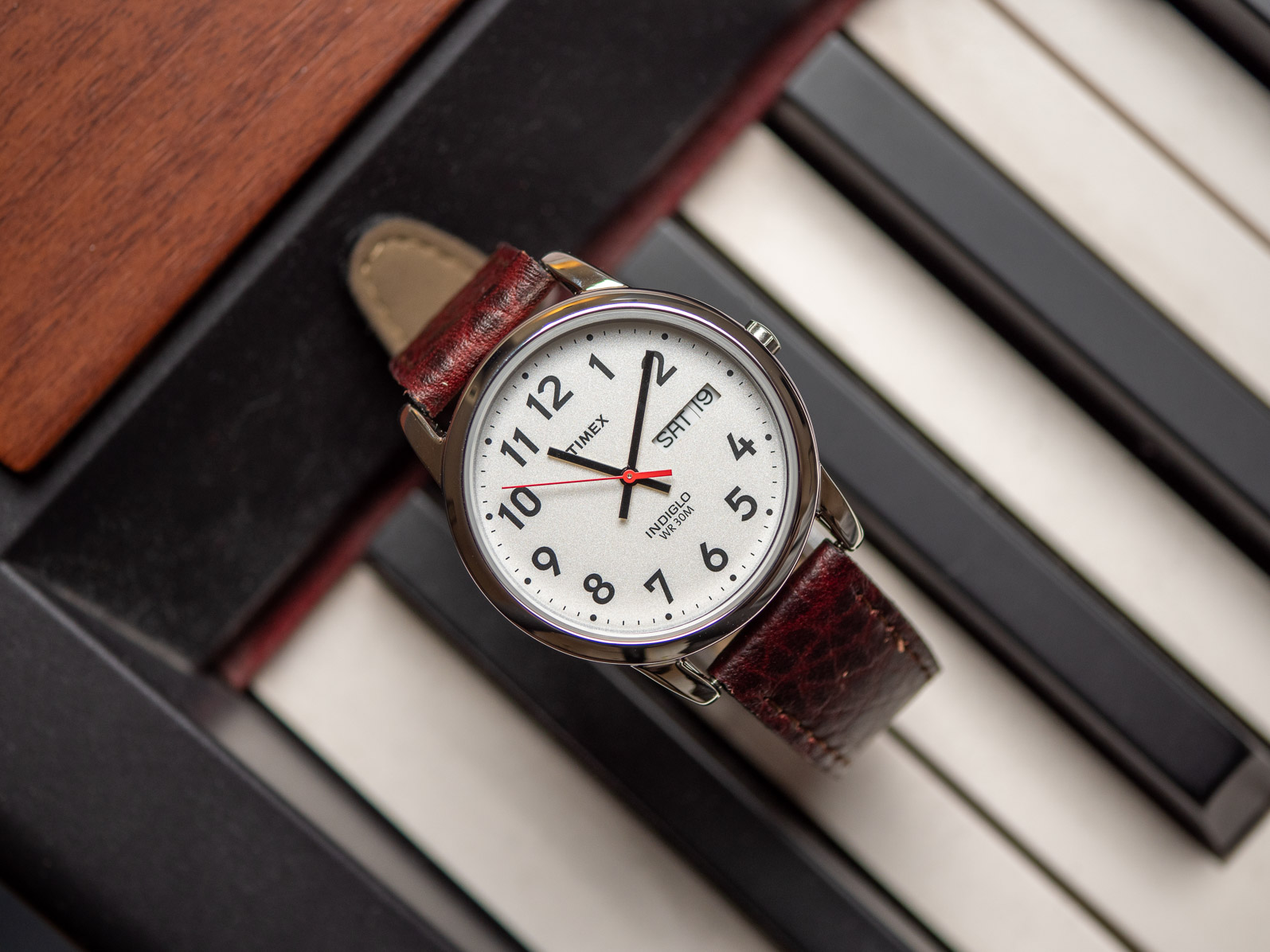 It's based on the original 1977 Easy Reader design, which took inspiration from schoolroom clocks. Today's Easy Readers have been updated, but they still have a bit of a retro look to them.
This particular model can be picked up for about $30, which is cheap even by Timex standards. But Timex as a company does a great job of building durable, long-lasting watches, and the Easy Reader is no exception.
It's one of those watches that's so great because it's so simple. Even though you're not getting a lot of features, you are getting a lot of functionality, so let's take a closer look at what this watch has to offer.
Specs & Dimensions
The T20041's specs are standard for a watch at this price. It's powered by a reliable quartz movement, and a mineral crystal covers the dial.
You get a day-date complication, which is a nice feature that adds to the functionality of the Easy Reader.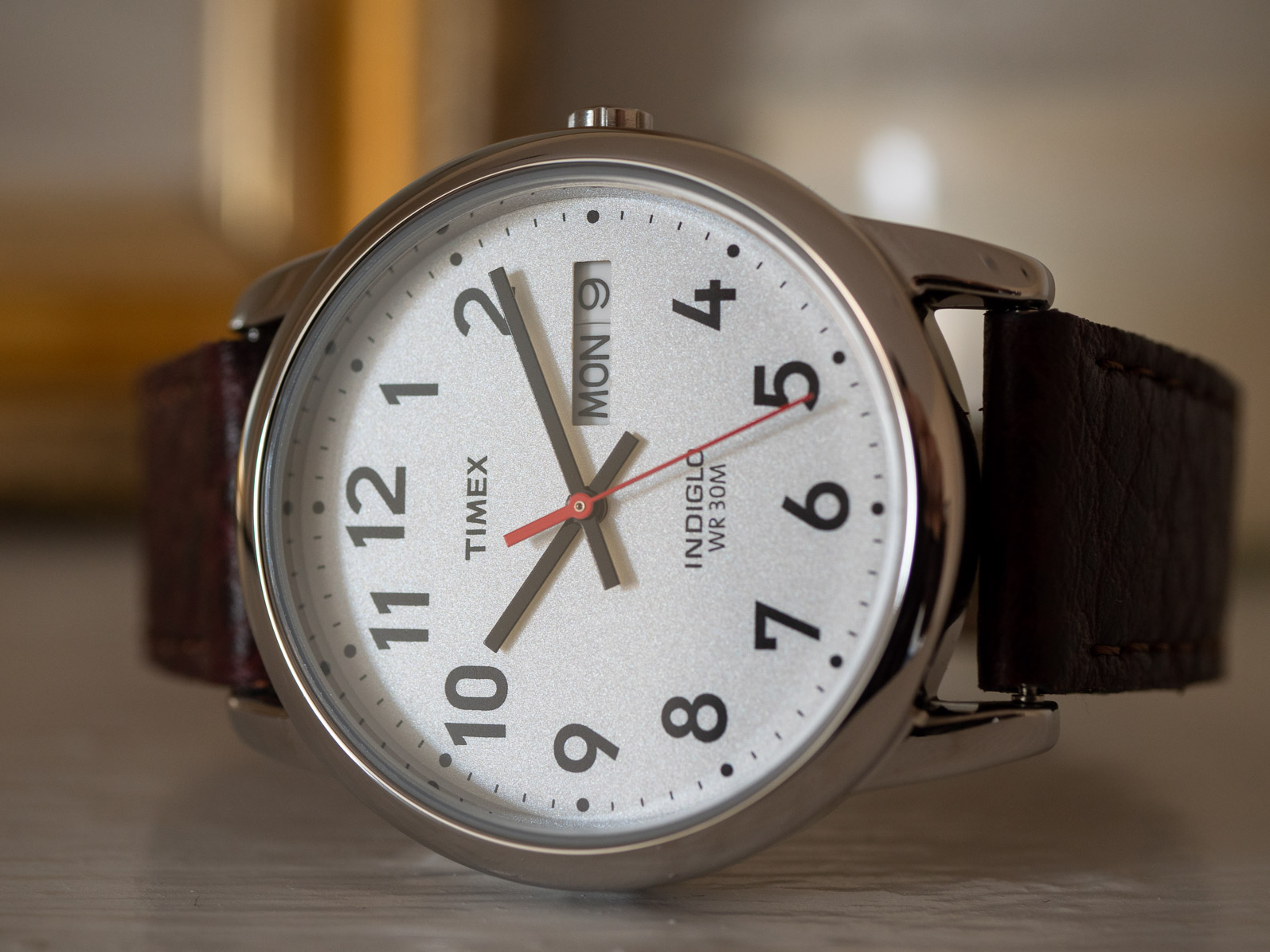 There's also Timex's INDIGLO backlighting, which provides a ton of illumination so you can read the dial in just about any lighting. The hands aren't lumed, but they don't really need that, thanks to the INDIGLO.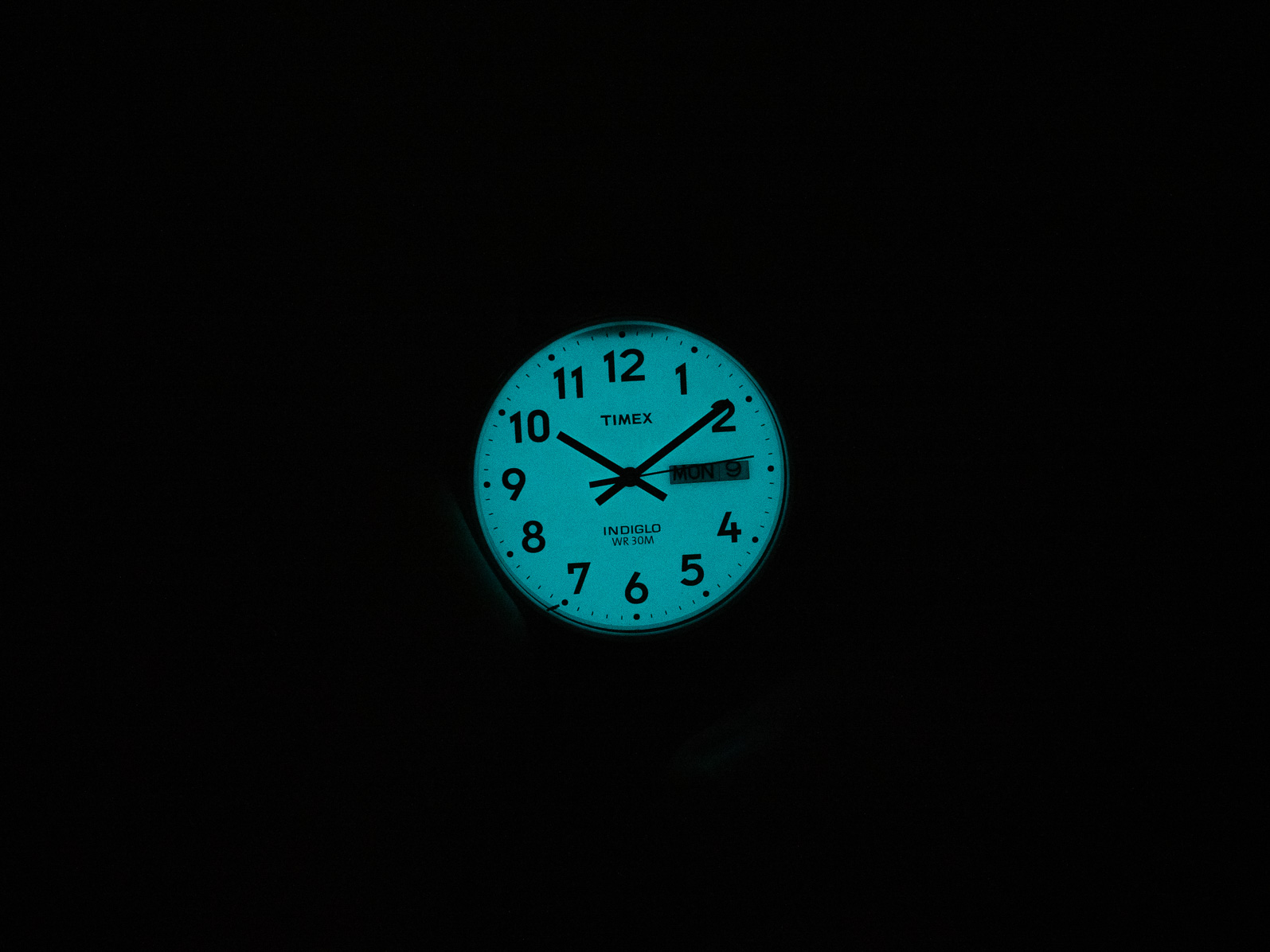 The T20041 only has 30 meters of water resistance, so you definitely won't be able to go swimming with it. It's probably not a big deal if you get caught in the rain wearing this piece, but anything more than that could damage the watch.
Here's the full list of dimensions for the T20041:
Case diameter: 35mm
Case thickness: 8mm
Lug width: 18mm
Lug to lug distance: 41mm
It's a pretty tiny watch, so it's great for smaller wrists. The lugs don't go past the ends of my 6.3" wrist, and I can't see the lugs protruding unless you have extremely slender wrists.
Style
The Easy Reader may not be the first watch that pops into your head when you think of stylish watches, but there's a lot to like about its design.
You can tell that the design was based on schoolroom clocks, and there's definitely a vintage feel here.
At the same time, it doesn't feel old. In my mind, it's one of the few watch designs that seem truly timeless.
While it's not that obvious from pictures, the dial isn't just plain white. It has a nice pearly texture that pairs well with the off-white, almost silvery color. It's not something you're going to notice every day, but it does a lot to elevate the design.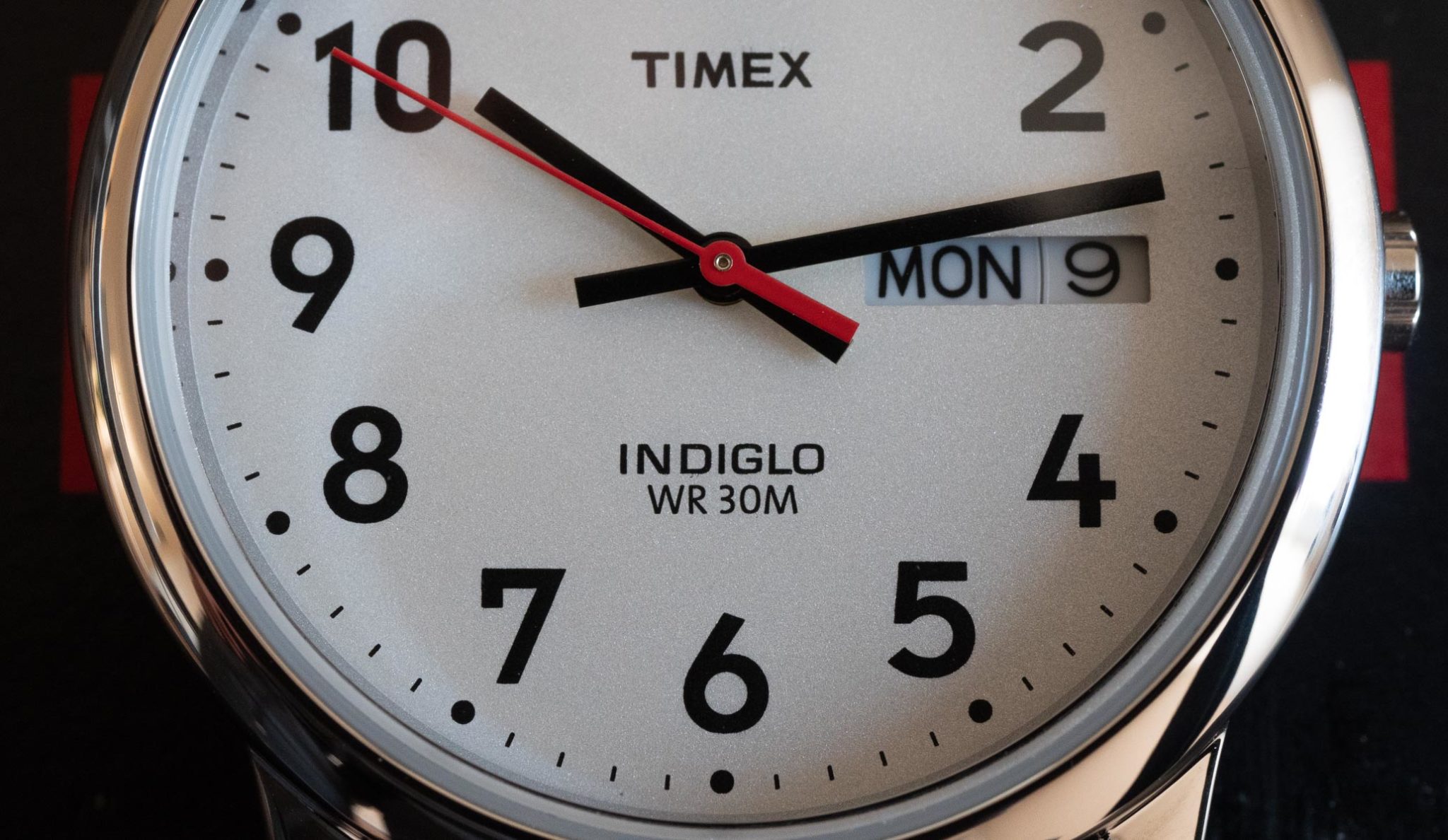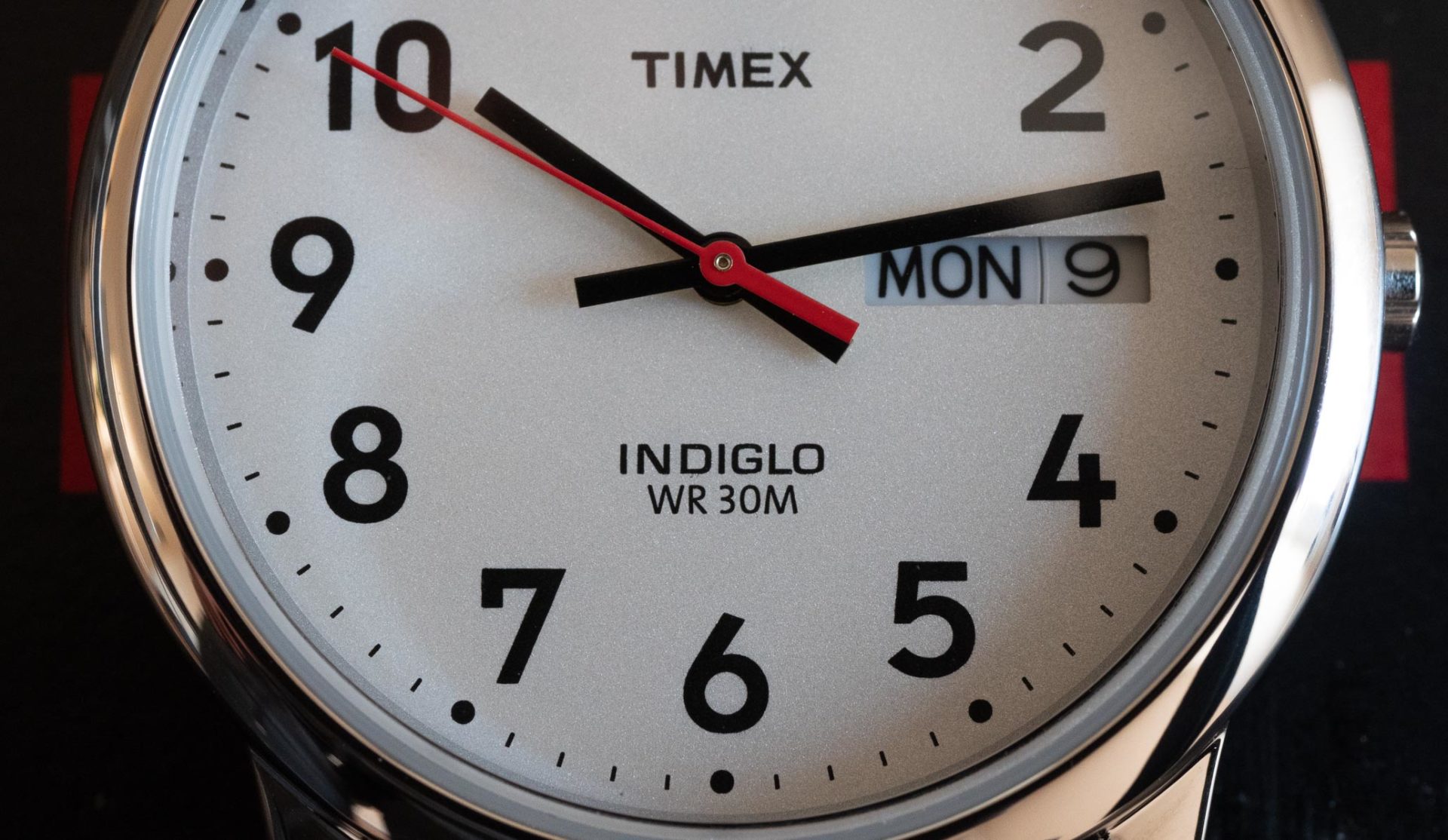 I'm also a fan of the numerals. Many Easy Readers have thin serif numerals, but this model has sharp and thick sans serif numerals that complement the high-contrast design.
One of the biggest benefits of the Easy Reader's design is that it goes with just about anything. You can dress it down with a T-shirt and jeans or dress it up with a business casual outfit. (I've even seen them paired well with suits).
The same is true when it comes to straps. The Easy Reader looks great no matter what kind of strap is on it.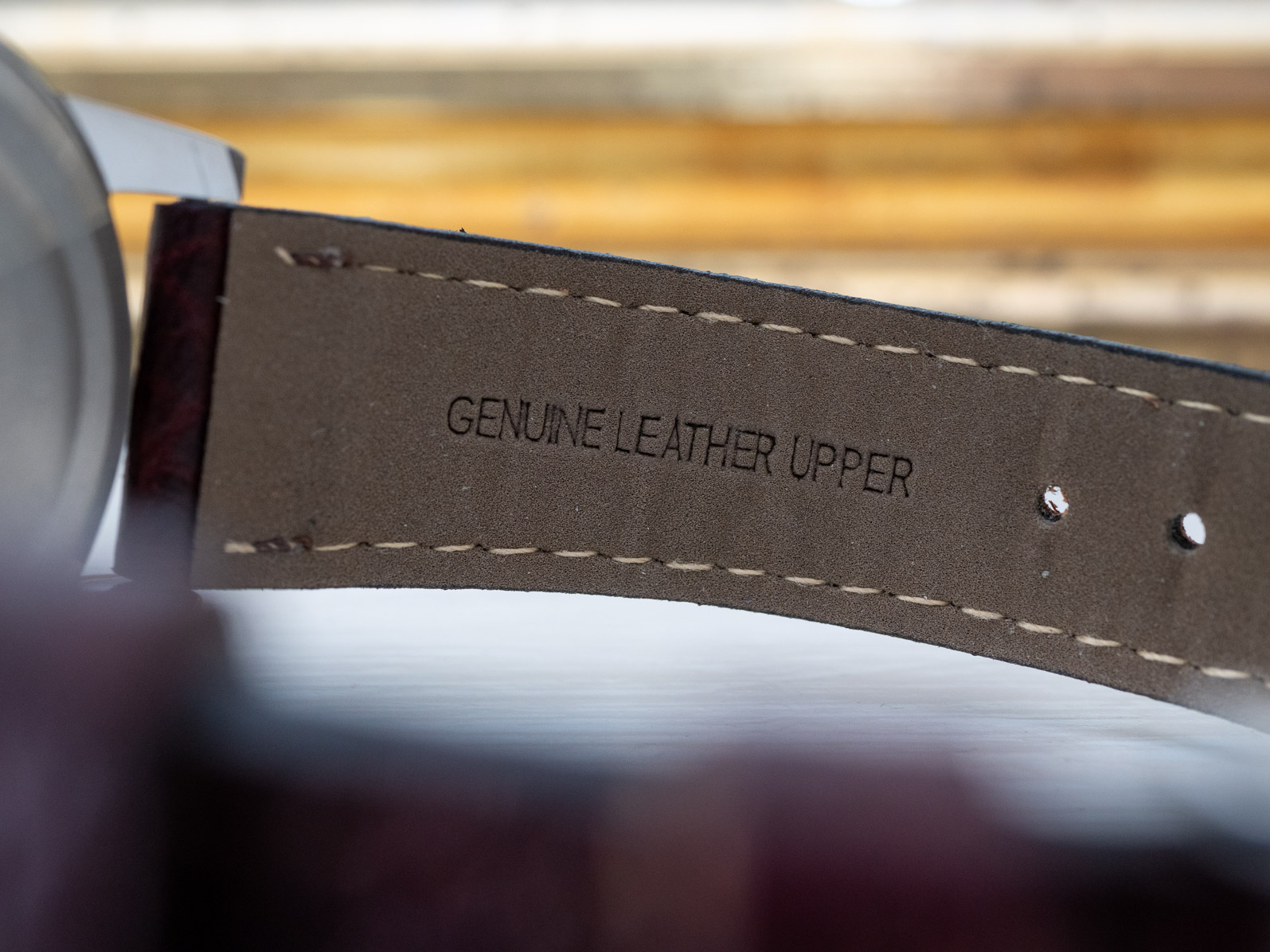 Unlike many inexpensive watches, the stock strap isn't too bad, so changing it out isn't necessary unless you want to upgrade.
Pros and Cons
If you're after an abbreviated list of the good and bad about the T20041 Easy Reader, here you go.
Pros
Extremely practical
Reliable and lasting
Budget-friendly
Cons
Design isn't for everyone
Lacks some useful features
Basically, the Easy Reader's strengths are also its weaknesses. It's a simple, practical, and affordable watch. For many people, that's everything they could want in a watch. But for others, it's lacking in many departments.
It really comes down to why you're buying a watch. If you're after a durable, good-looking watch that you can count on every day, then the Easy Reader is a safe bet.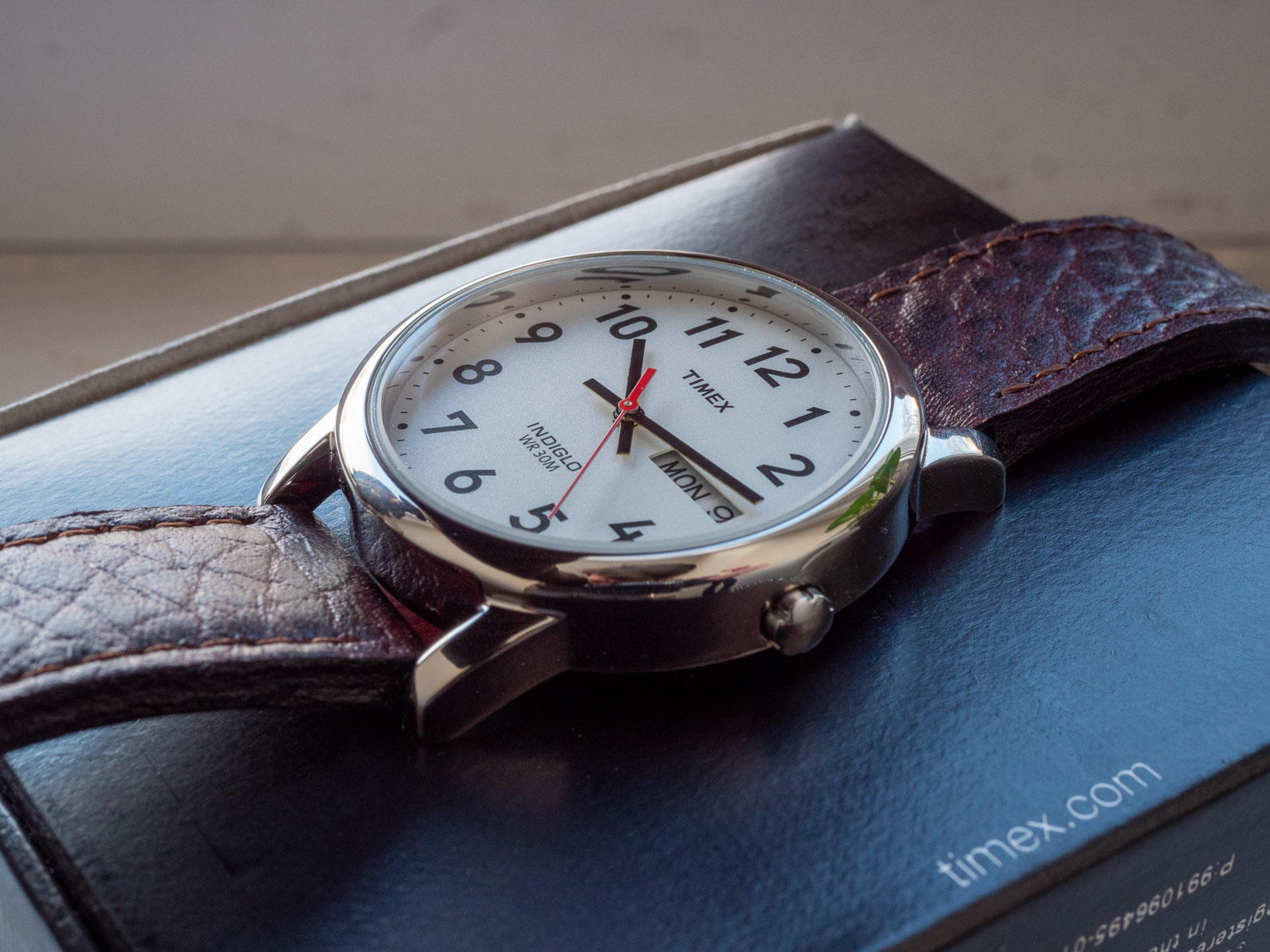 On the other hand, if you're buying a watch for craftsmanship, then the Easy Reader is probably not even on your radar. That's not to say it's poorly made, but it doesn't have any bells and whistles or neat complications.
Timex T20041 Easy Reader FAQ
Here are some answers to commonly asked questions about this watch:
How Long Does a Timex Easy Reader Last?
If you treat it well, it should last for years, if not decades. You'll just have to replace the battery every few years.
Is Timex Easy Reader Loud?
The Easy Reader does have the well-known "Timex tick," so the ticking is fairly noticeable. This problem bothers some people more than others, so you may not notice it much. I don't think it should put you off buying the watch, but it is something to be aware of.
How Do I Change the Day on My Timex Easy Reader?
To change the day on the Easy Reader, you have to pull the crown out all the way and advance the time. It's a little annoying, but it's meant to prevent you from accidentally changing the day. If you just want to set the date, pull the crown out halfway to adjust the display.
What Is Indiglo on a Watch?
INDIGLO is Timex's proprietary backlight technology that illuminates the entire watch dial. This way, you can read the whole watch face in the dark.
My Verdict: It's Worth the Price!
The Timex T20041 Easy Reader is the definition of a reliable everyday watch. The Easy Reader is hard to beat if you want a daily driver that you can trust for years to come.
And since it's so cheap, you don't have to worry about ruining it. Timex watches are famous for being able to withstand a lot, but even if something happens, you can just buy another one.
I highly recommend the T20041 Easy Reader to anyone looking for a rock-solid watch that won't break the bank. It's a classic design for a reason, and its performance is pretty incredible for a $30 watch.
Questions? Comments? Leave them below!