If you're looking to learn more about different styles of watch hands, you've come to the right place. Here are 18 different watch hand types.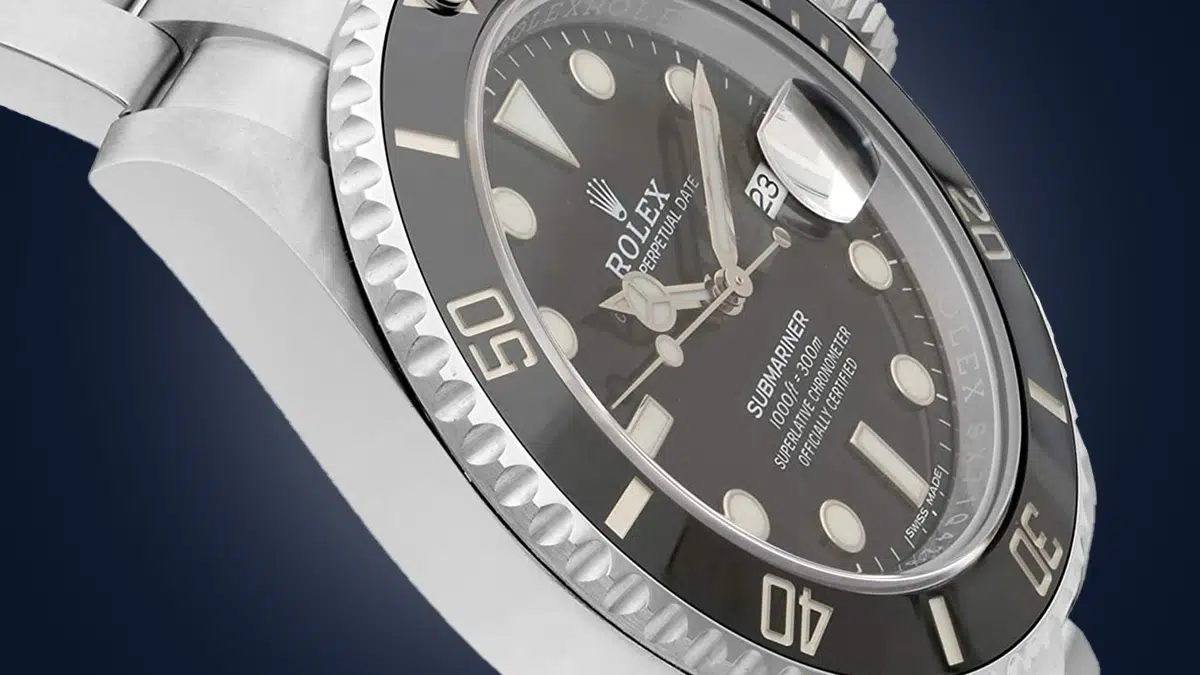 Knowing the terminology for watch hands will make it easier for you to find specific watch styles overall. It's especially helpful if you're big on modding pieces. We've got a list of 18 different styles here, categorized by dress, brand-specific, sport, casual, and vintage.
Obviously, brands don't face a watch tribunal for building a sport watch with dauphine hands or a dress watch with plongeur hands. The categories are based on how each style of hands are commonly used or have traditionally been used, with plenty of grey areas.
Dress Watch Hands
Here are some types of dress watch hands that are good to know.
Dauphine Hands
Named after pre-revolution French royal heirs, Dauphine hands are a go-to style for the classic round-case-no-guards dress watch.
It's tapered from the base with a sharp pointer, for a look that's more elegant than stick hands, but still simple enough for traditionally understated evening wear dials.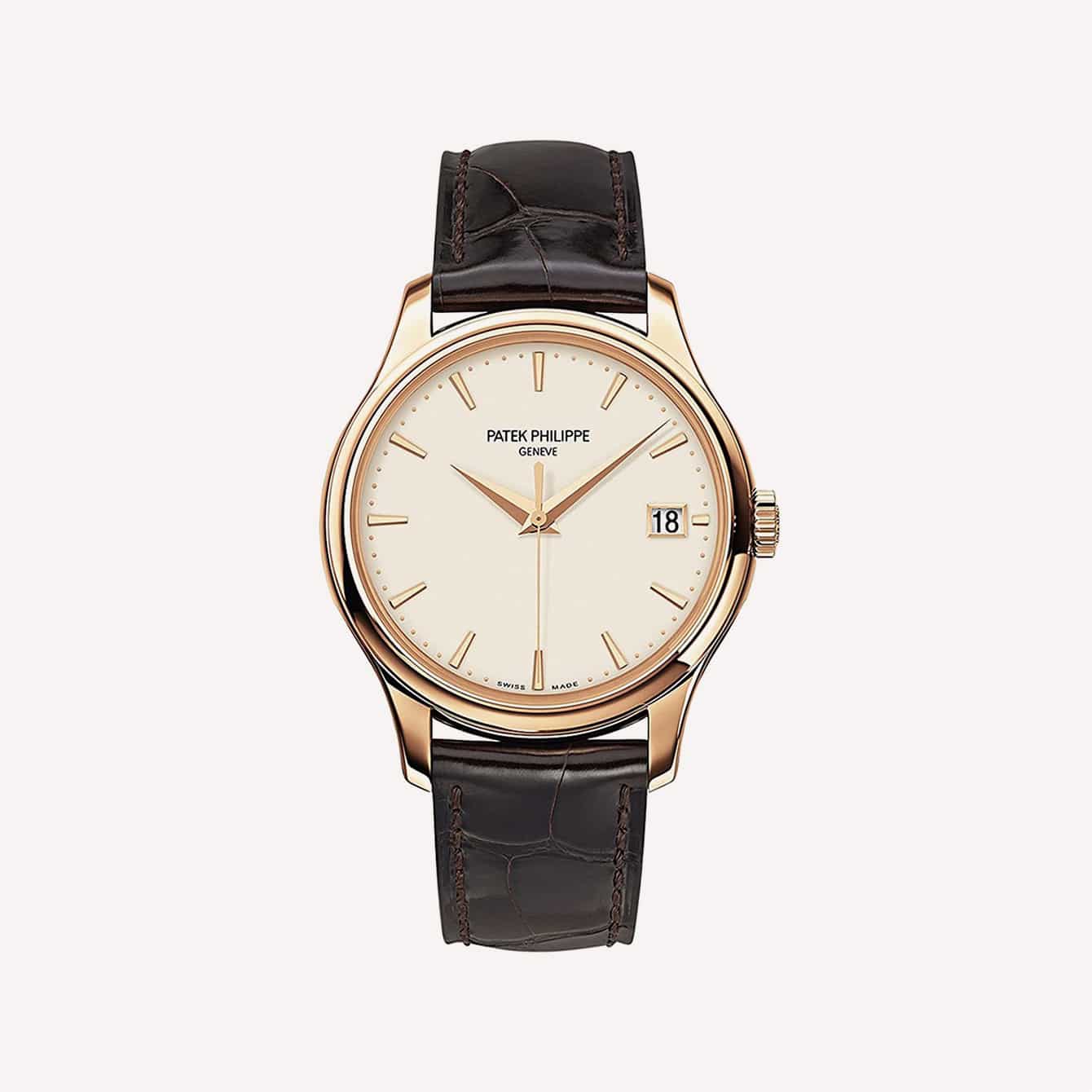 Sometimes they're flat like in the Citizen Eco-Drive Corso (AO9000-06B), and sometimes they angle down from the middle like a dagger. The latter style is more dimensional and considered fancier, as seen in the Patek Calatrava.
Leaf or Feuille Hands
Feuille is just the French word for leaf, which is pretty much what these watch hands look like. From the base, each side of the silhouette curves out, then back in before meeting at the point.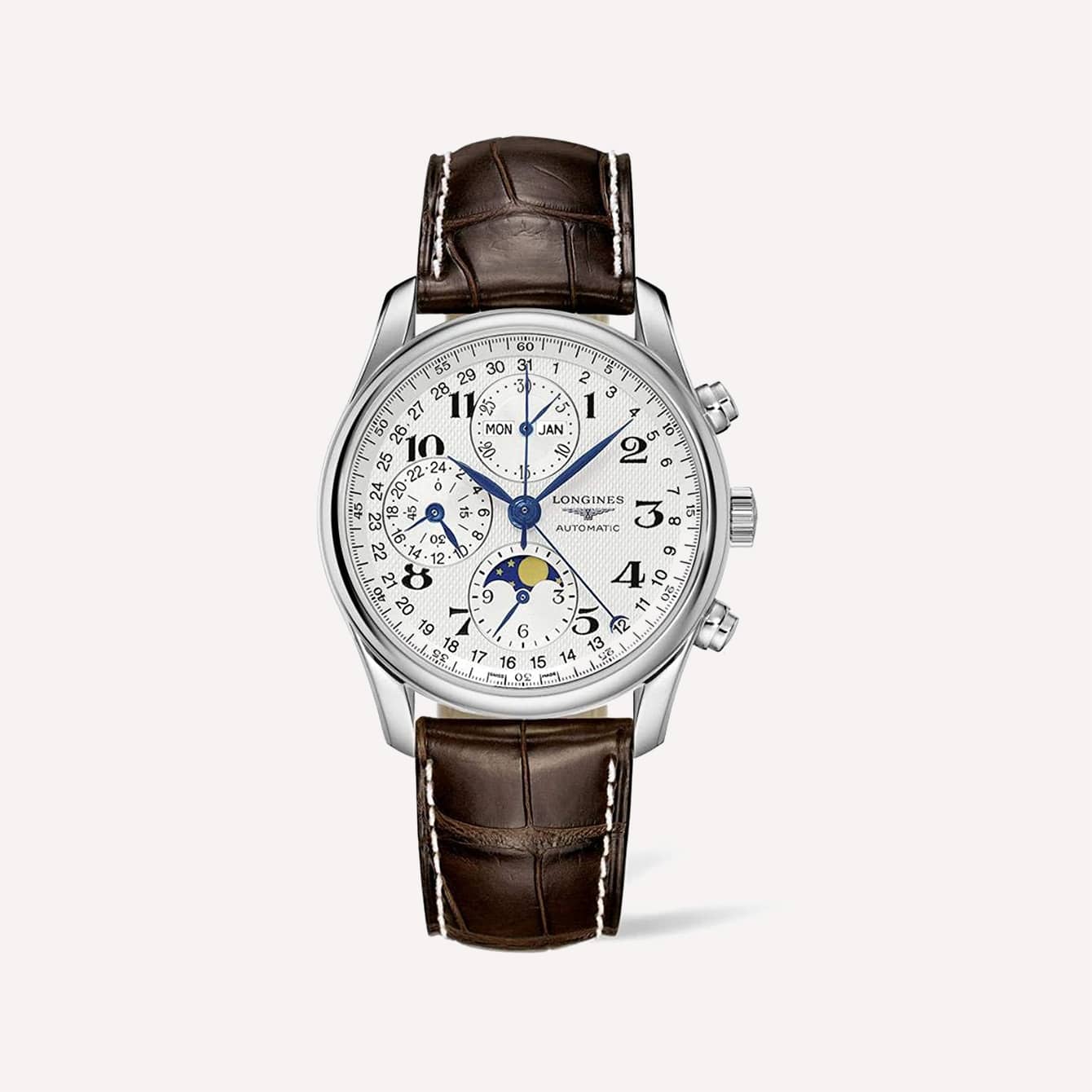 The swervey quality is often used to add a touch of whimsy, which H. Moser & Cie does in their Endeavor watches, as does Longines in their Master collection.
Lozenge Hands
A sort of missing link, lozenge hands are more angular than leaf hands, but not as sharp as alpha hands.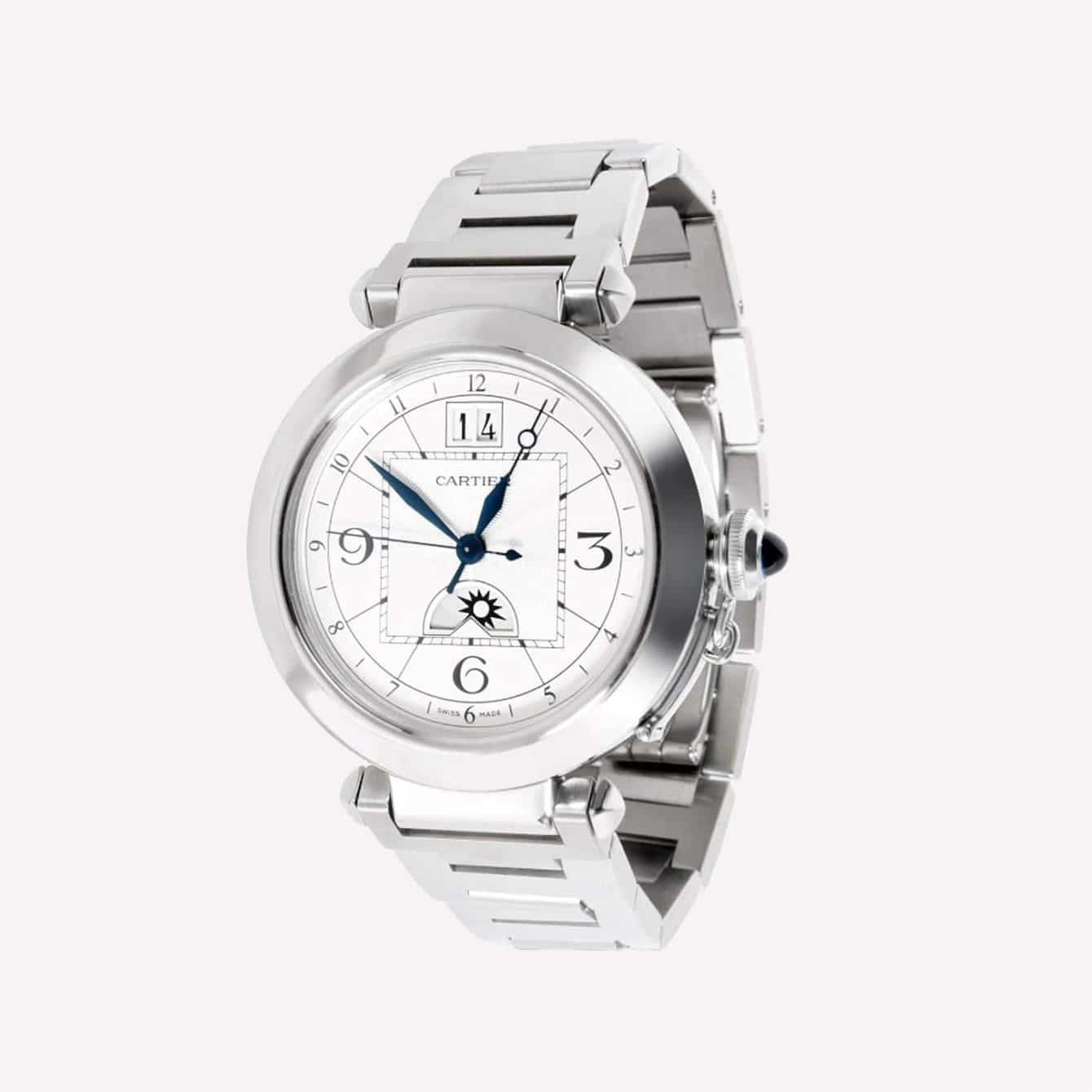 They're sometimes adorned with decorative ornaments like in the Cartier Pasha.
Cathedral Hands
Ever ceremonial, cathedral hands are modeled after stained glass church windows. The outer and inner design is outlined, like the muntin and grid of a window.
The hour hand features an orb-like swell towards the tip (I sometimes describe it as an undeveloped Mercedes hand). The minute hand literally just looks like a church tower.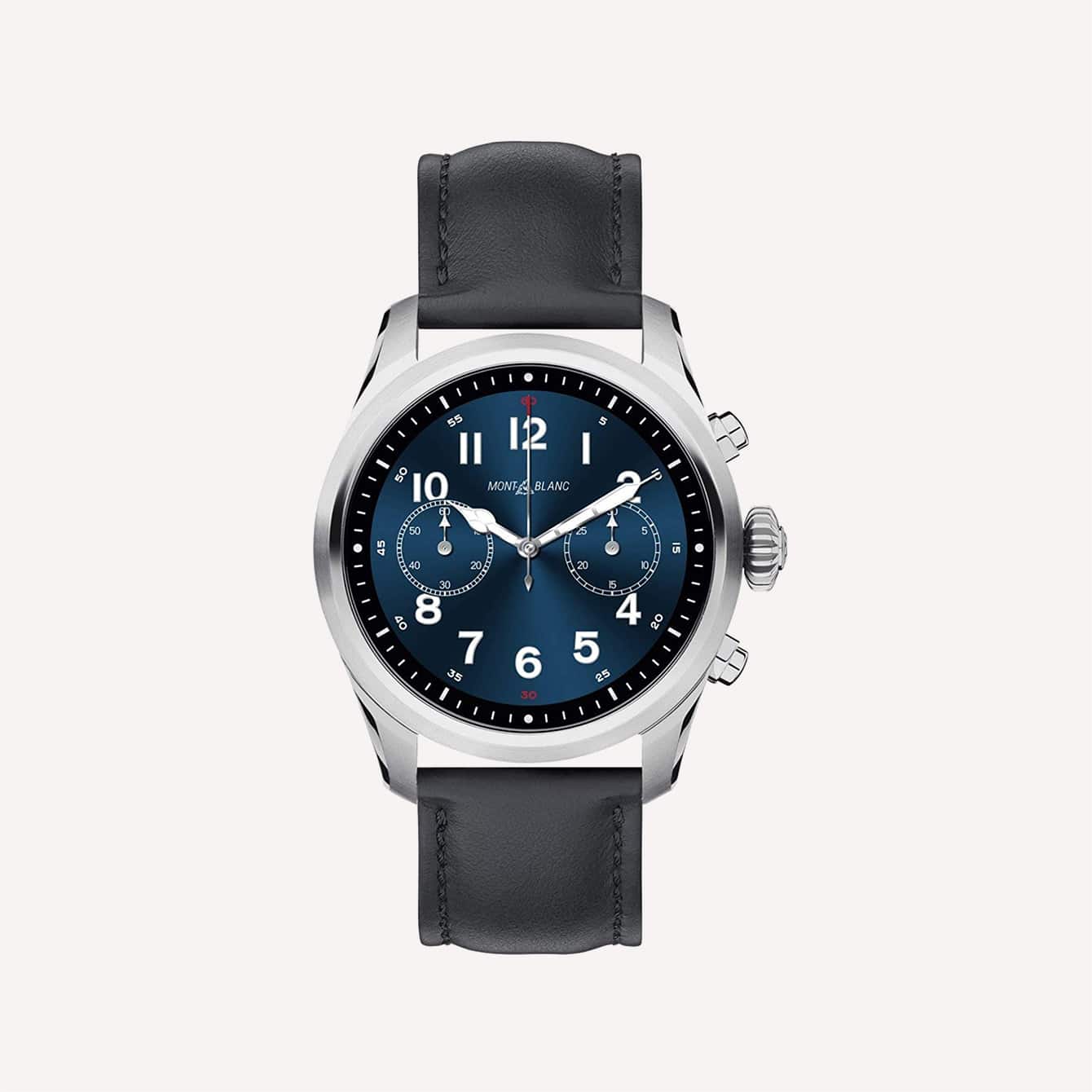 Also referred to as squelette hands, this stately design is like the Roman numeral indices of watch hands. However, it's rare that those two features would be paired, since guys typically like a balanced design.
For example, Montblanc's Summit 2 pairs cathedral hands with modern Arabic indices.
Brand-Specific Hands
Some watch brands actually have specific hands. Here are a few you should know.
Breguet Watch Hands
Luxury Swiss brand Breguet's trademark hands feature circles towards the end of the pointer, each outlined in a crescent moon style. Some people call them Breguet pomme hands, which means apple in French. Even the brand's logo features an illustration of these hands.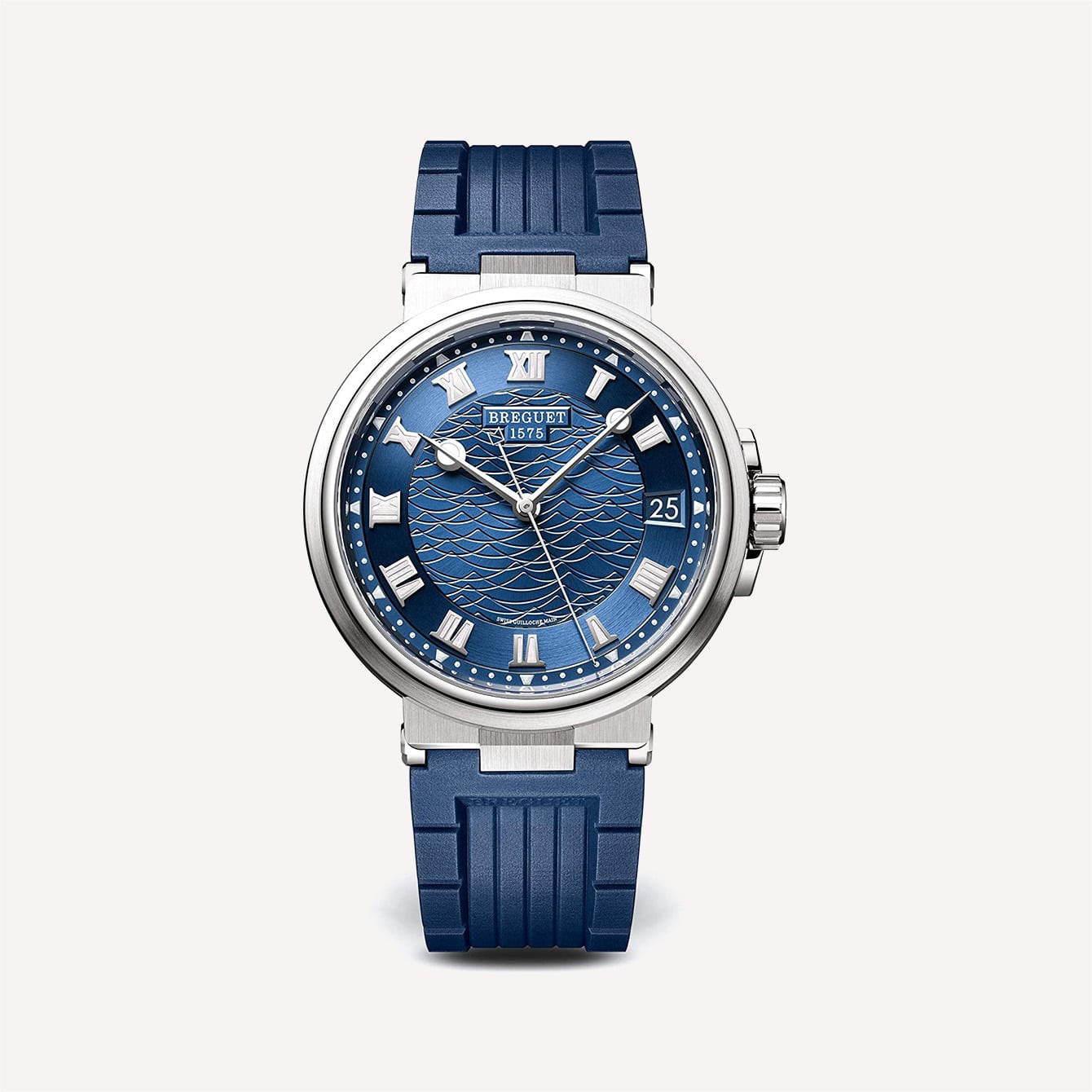 They have a dressy quality about them, as does the brand overall, and are even used in their flagship sport watch, the Marine 5517BB.
They have a similar silhouette to lollipop hands, a style of second hand with a circle towards the other end of the pointer, which goes past the center. Breguet and Tudor use lollipop hands in their models that feature a second hand.
Rolex Mercedes Hands
Okay, so Rolex doesn't own the Mercedes hand, but they've become synonymous with the style since they started putting them on their sport watches in the 50s. The hour hand sports a three-pointed star, the "Rising Star", which symbolizes land, sea, and air.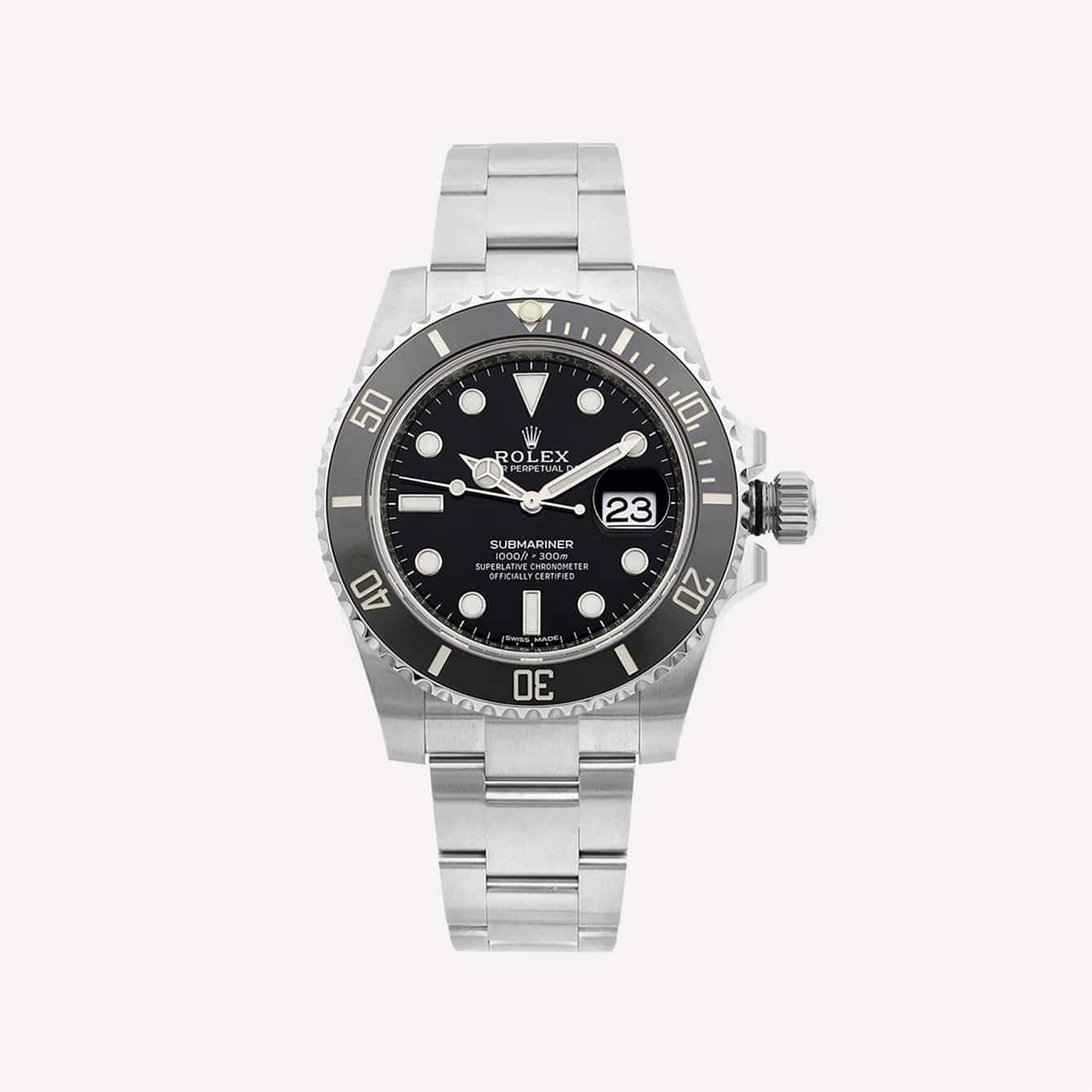 Curiously, the symbol has nothing to do with the car brand or to Mercedes Gleitz who famously wore a Rolex Oyster when she swam the English channel. The Submariner and the Explorer were the first timepieces that Rolex slapped a Mercedes on.
Tudor Snowflake Hands
Rolex's younger brother has their own trademark sport watch hands. With the Tudor Snowflake hands, the second features a pointy tip, and the hour hand sports a flat tip with a diamond shape jutting out from both sides, close to the pointer-end.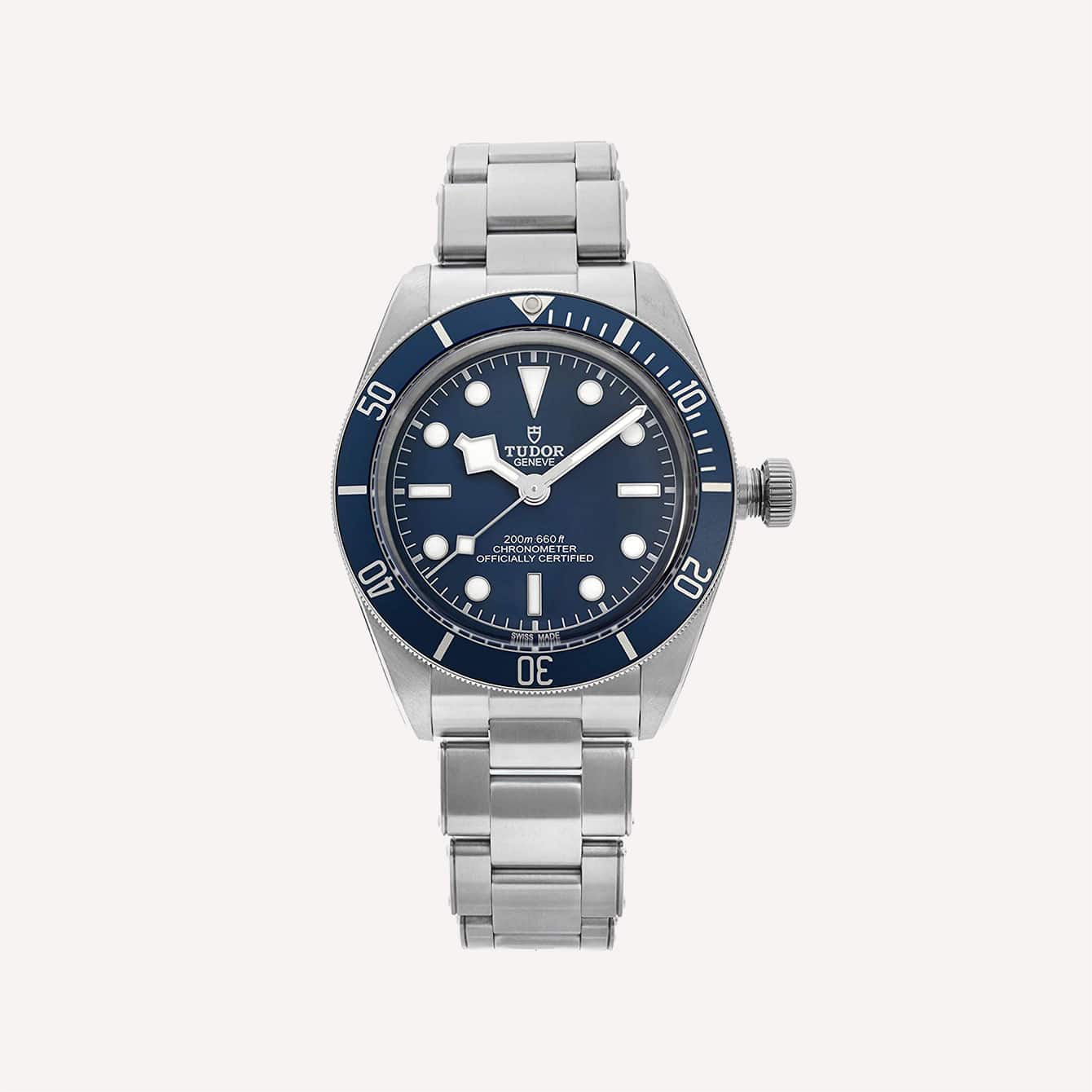 The second hand is similar to the hour hand, but longer, thinner, and with a smaller diamond.
These unconventional hands first came out in 1969. They're bold and polygonic, adding a playful cut-out aesthetic to sport watches. All Tudor Pelagos and Black Bay models today have snowflake hands.
Sport Watch Hands
Here are some sport watch hand types that are good to be familiar with.
Arrow Hands
Arrow watch hands look like the same kinds of arrows used with a bow, with a much thicker handle, and no tail.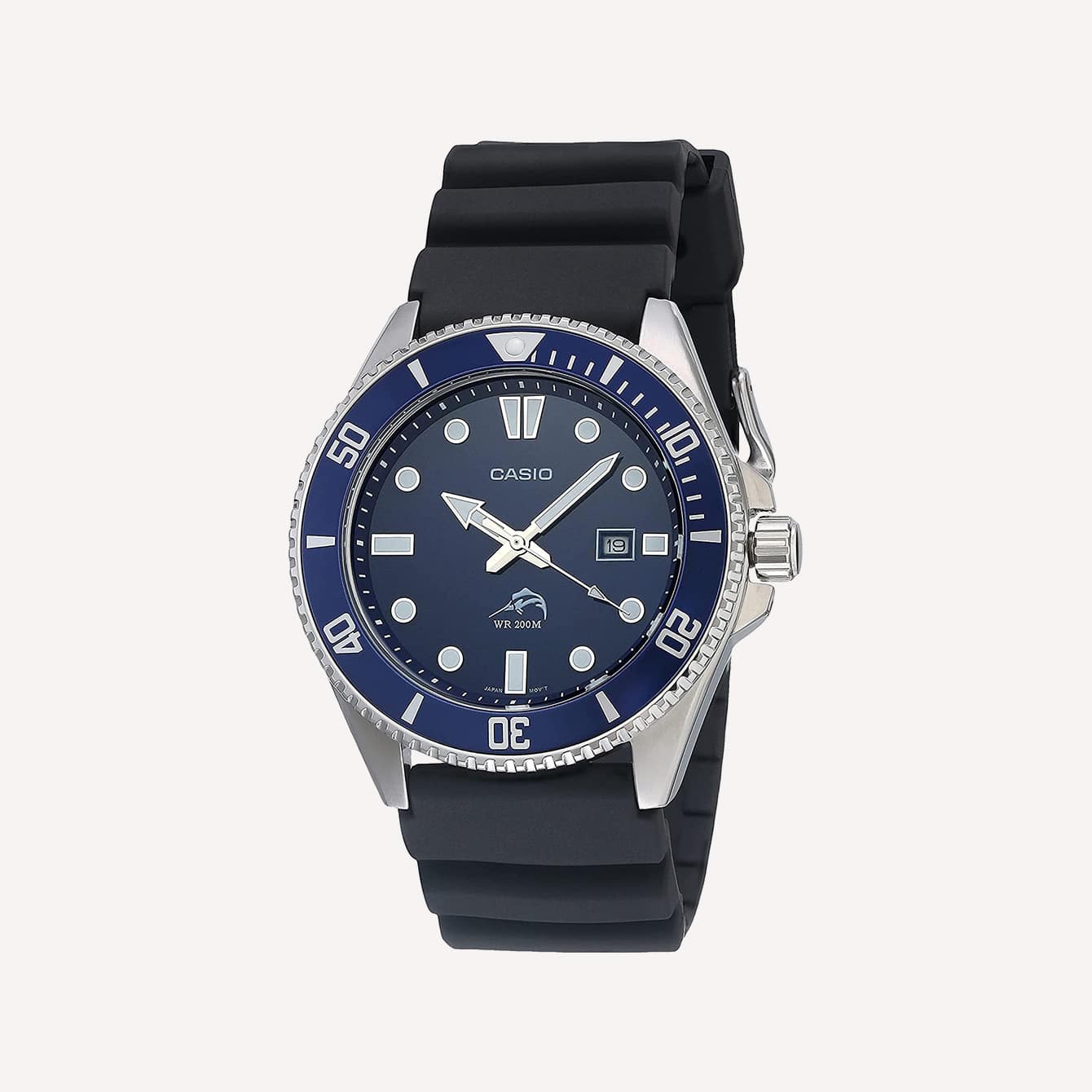 Since they're so bold and practical, arrow hands are used for divers like the Omega Seamaster Planet Ocean and the Casio MDV106B-2AV.
Alpha and Lance Hands
Alpha Hands narrowly come out from the center, before immediately angling out, then narrowing again into the pointer. They're like an elongated lopsided diamond, or even like sharpened leaf hands.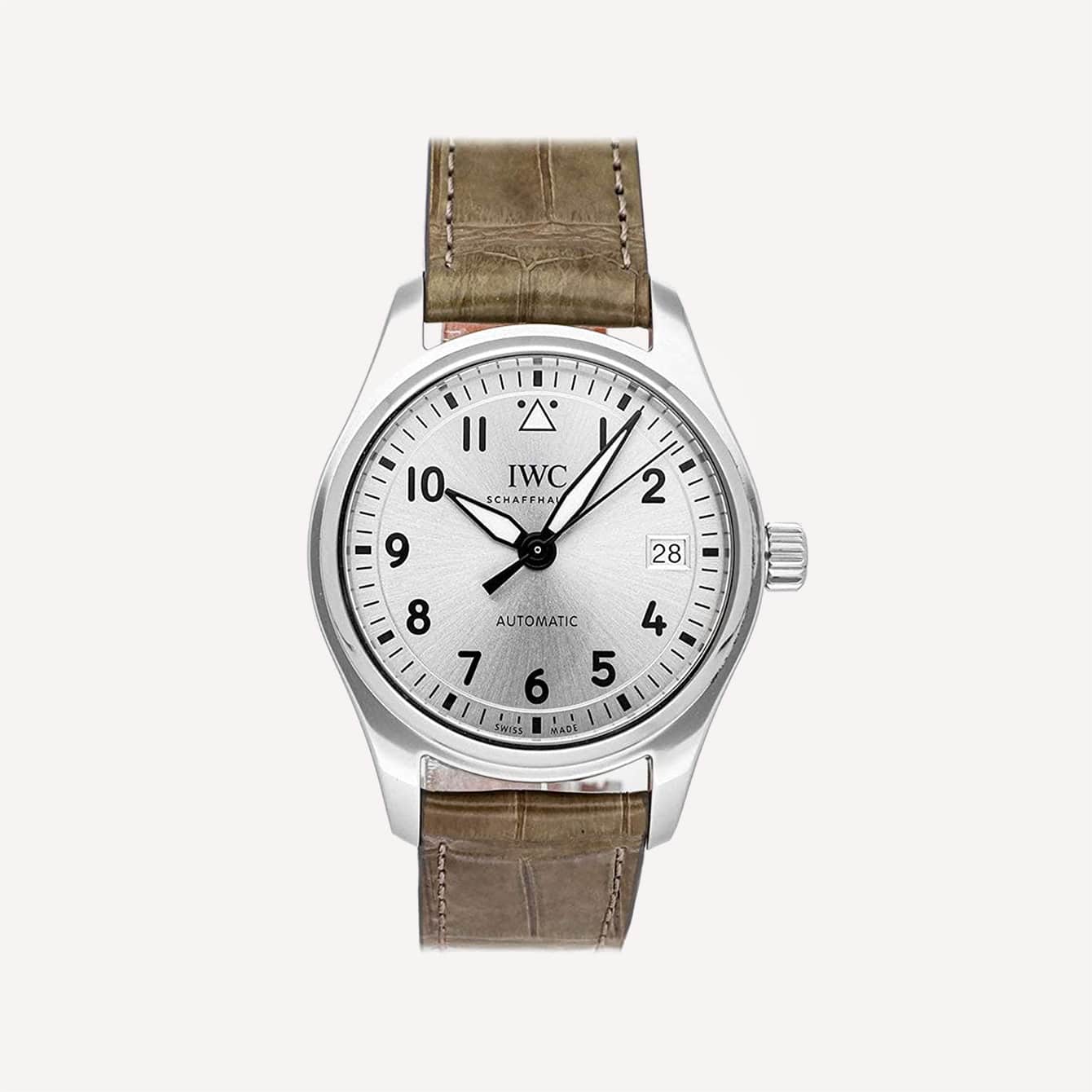 They're associated with all sorts of watch styles, including pilot watches like the IWC IW3240-07. The widened body adds legibility, while the pointed tip provides definition.
Lance hands are just alpha hands, but are often thinner. Also, if you look at the center of the watch, where the hands come out, you'll notice that lance hands don't angle out to the wider part of the base like alpha hands.
Instead, they're like a handle. This makes them look more like a jousting lance, as seen in this Schwarz Etienne GMT.
Regardless, the terms "lance hands" and "alpha hands" are often used interchangeably.
Obelisque Hands
Named after, and shaped like, the narrow monuments used by Ancient Egyptians, the silhouette of obelisque hands look a bit like upside-down alpha hands.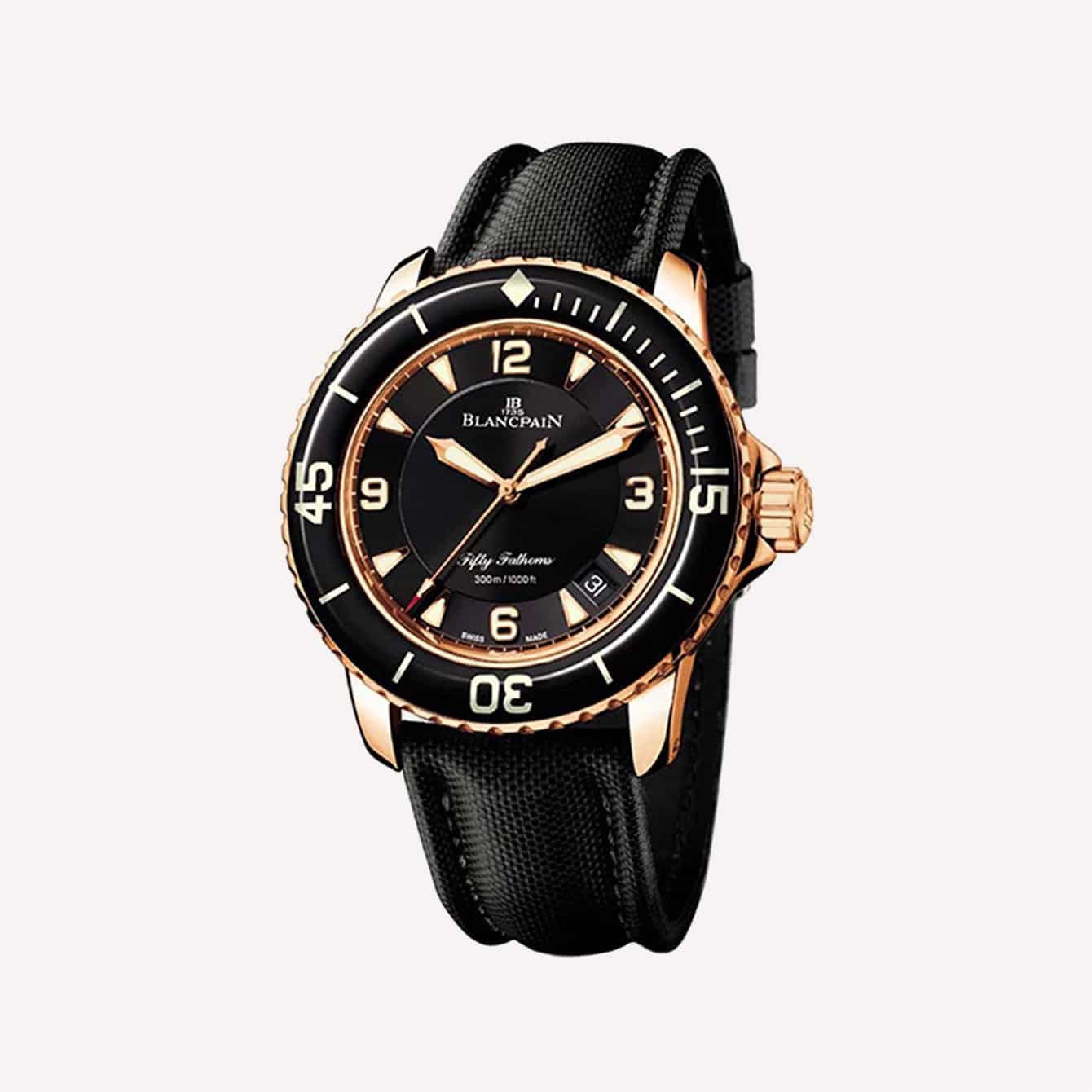 Typically the inner form doesn't extend into the pointed tip, flattening out where the outline starts to join at its sharp point. They're often used in luxury sport watches, like certain models of the Blancpain Fifty Fathoms.
Plongeur Hands
Plongeur hands are like a more casual obelisque, where the inner shape does indeed extend into the point. Additionally, a handle-like stick brings the hands into the center of the dial.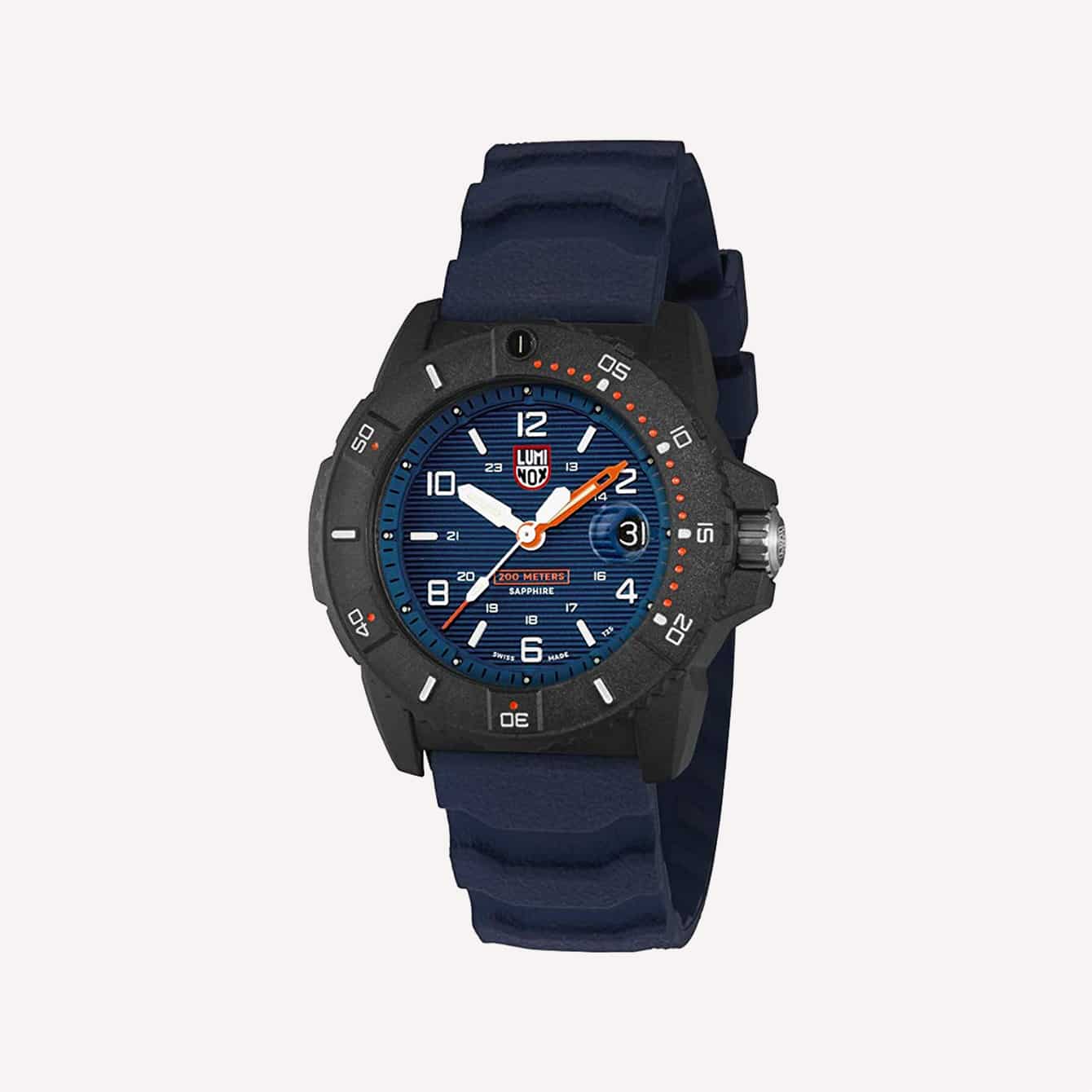 The word plongeur means diver in French, so as you can guess, it's often used in dive watches. Ever-professional Luminox uses plongeurs on their Navy Seal.
Sword Hands
Sword hands feature a sharp pointer, with its peak close to that pointer, as opposed to being closer to the center like alpha hands. They often thin out slightly towards the middle of the dial. They can be categorized under sport or dress, mostly depending on their thickness.
Thinner sword hands, like the ones on the Drive de Cartier, look sleek and elegant. Thicker ones, like the ones on the Fossil ​​FB-01 Dive, are practical, and look like plongeur hands without the handle.
Pencil Hands
Pencil hands can be considered a subcategory of sword hands. If the swords feature the same thickness throughout, instead of thinning out towards the center, they might be referred to as pencils.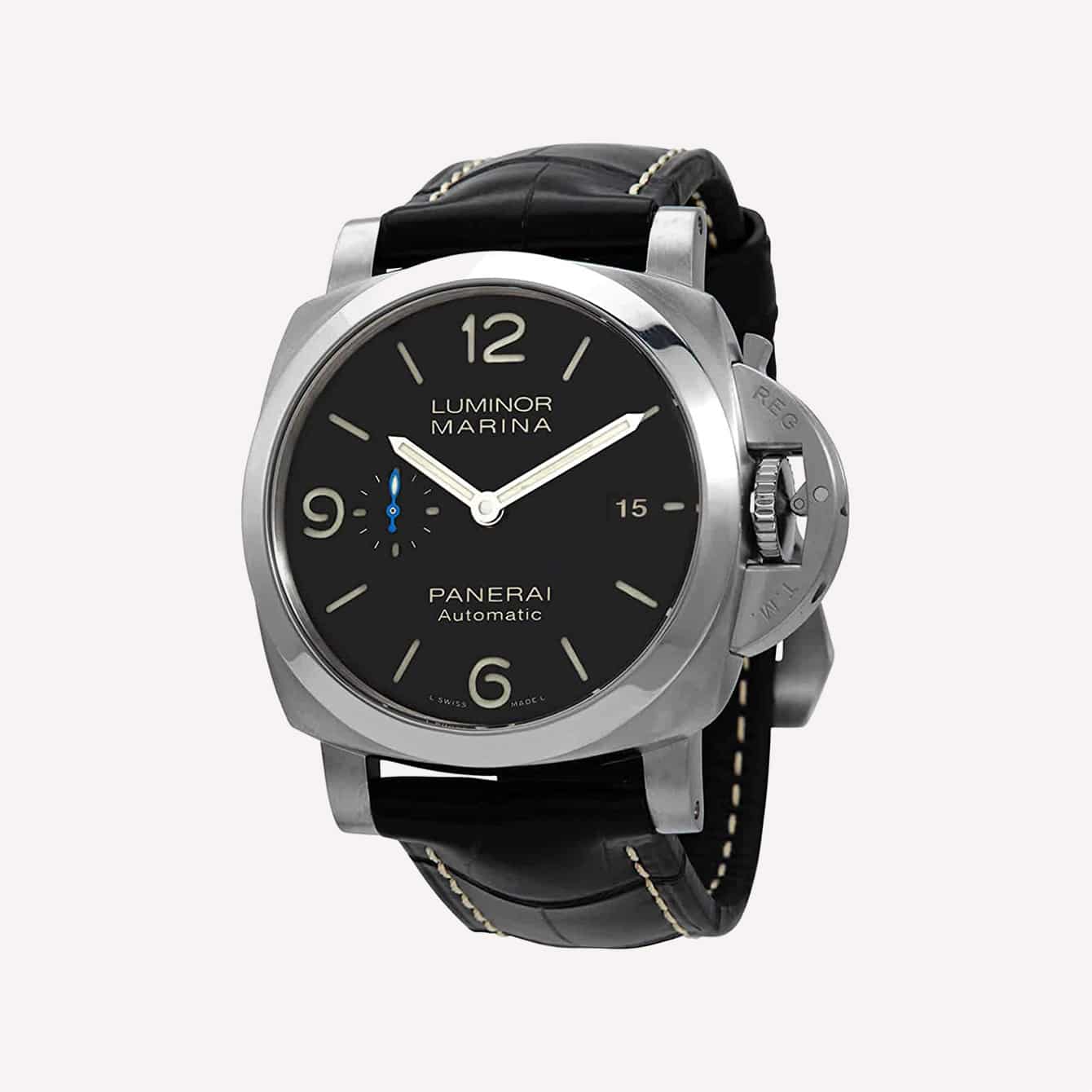 They're like stick hands with pointy ends, and are often incorporated on legibility-focused watches like the Panerai Luminor Marina.
General and Casual Watch Hands
Here a few hand styles found on casual watches.
Baton and Stick Hands
Perfect for clean, basic watches, baton or stick hands are simple, uniform, and usually have a flat pointer.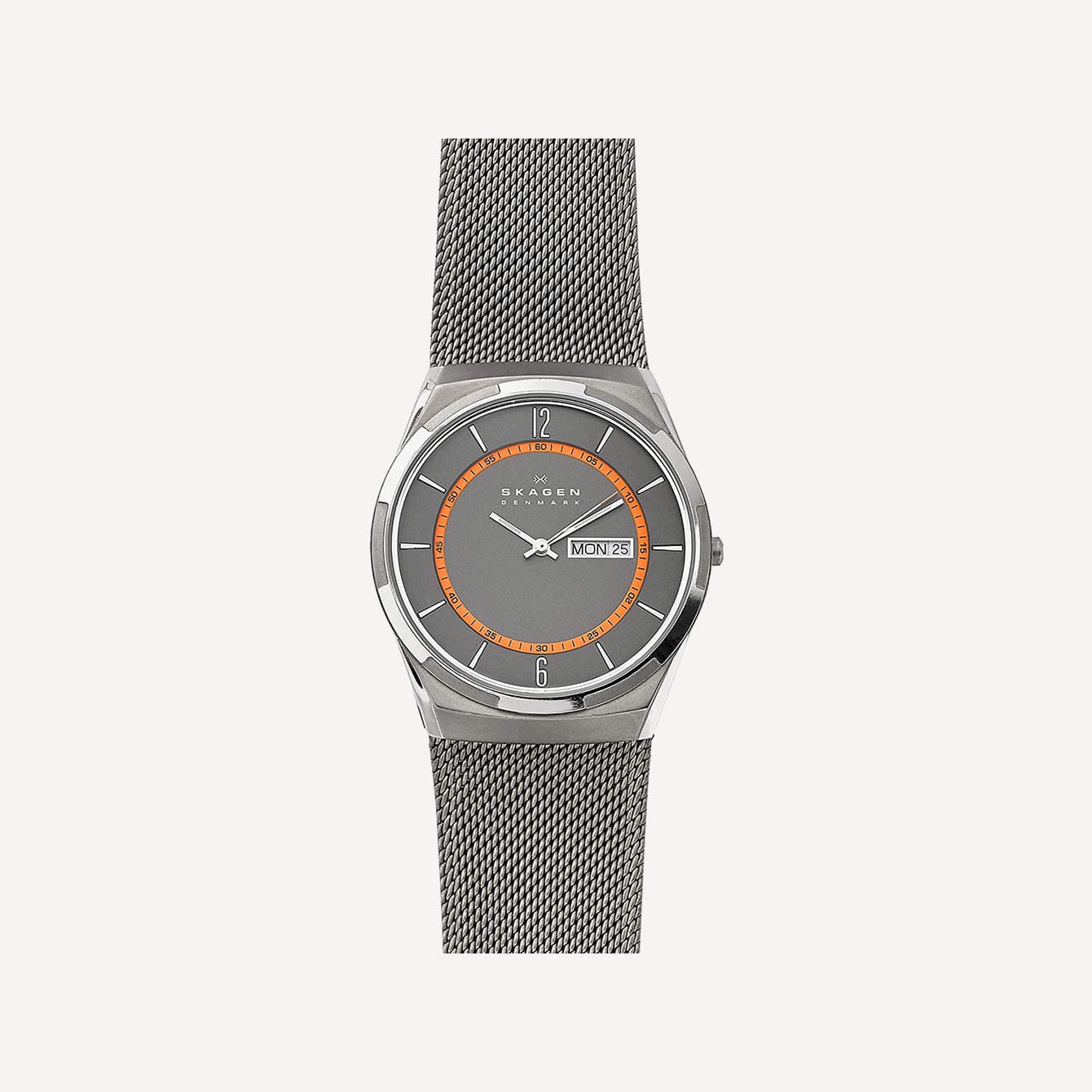 This makes them a popular choice with Bauhaus designs and Scandinavian minimalist watches, like Skagen's Melbye.
Syringe Hands
Just like the medical instrument they're named after, syringe hands feature "needles" as their pointers, with baton-like bodies. And like batons, they're popular in minimalist designs, though the slim pointers add a certain sleekness.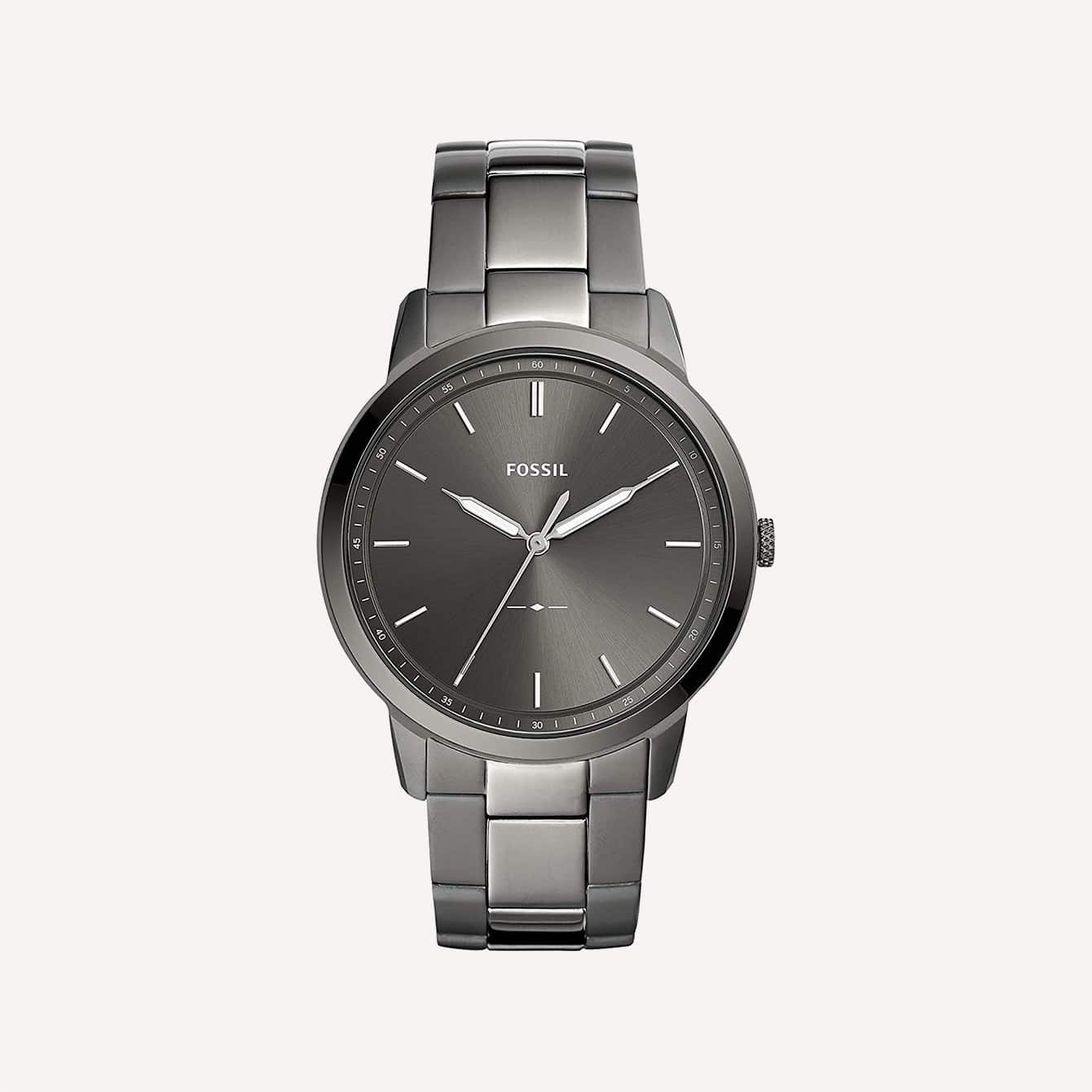 This Fossil watch is simple enough to be worn casually, but sharp enough to be worn as an evening timepiece.
Skeleton Hands
Skeleton hands are simply ones that are hollowed out, fully or partially. They can be any shape.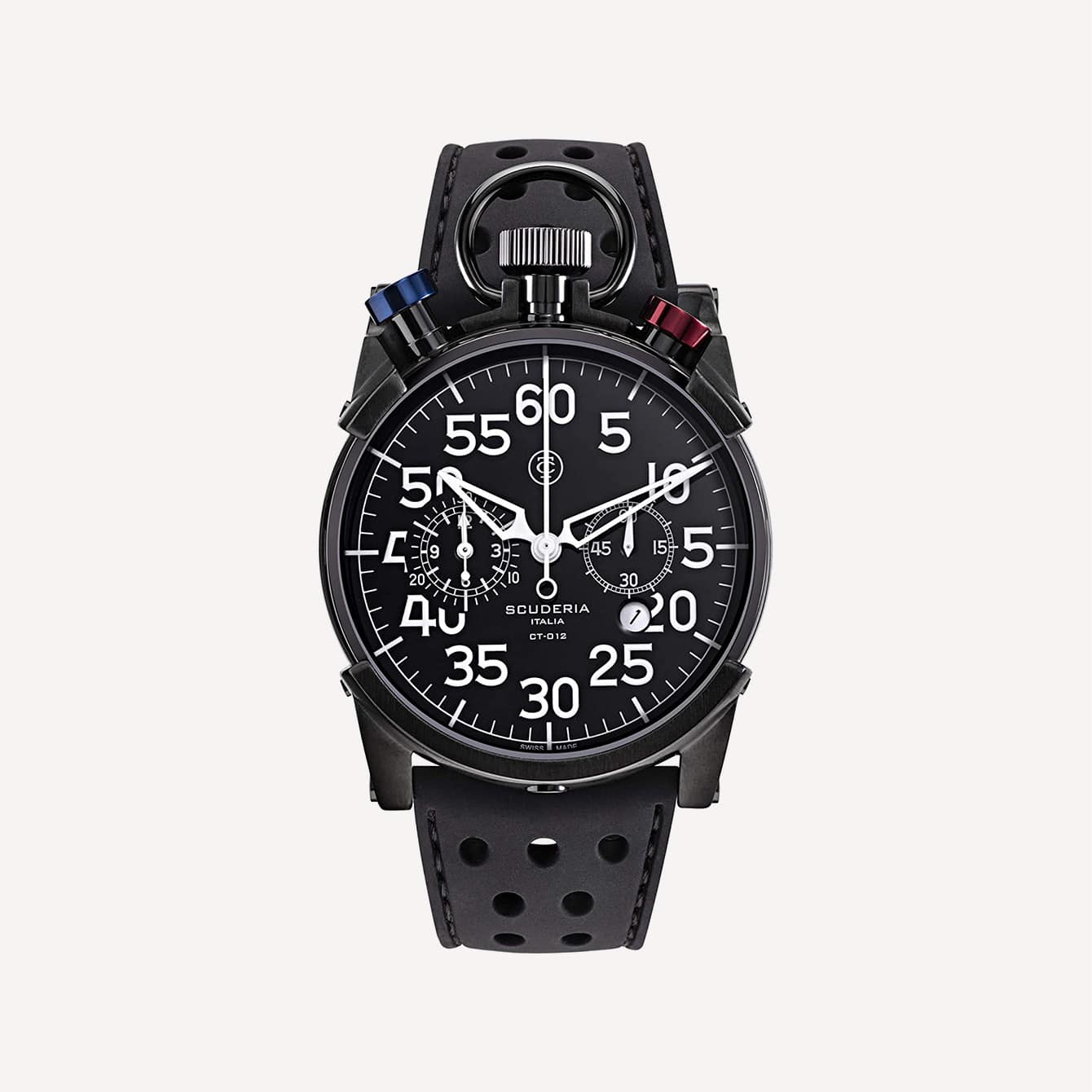 The Bulova Classic 96A187 has partly-skeletonized pencil hands, the Invicta Men's Objet D' Art 25264 feature skeleton batons, while the CT Scuderia CWEJ00119 has skeleton alpha hands.
Types of Vintage Watch Hands
Lastly, here are a couple of vintage hand styles to know.
Fleur de Lys Watch Hands
The fleur de lys motif is a stylized lily, which is common in French heraldry. Fleur de lys watch hands feature a thicker lilly on its hour hand, and a ultra-thin one on the seconds hand.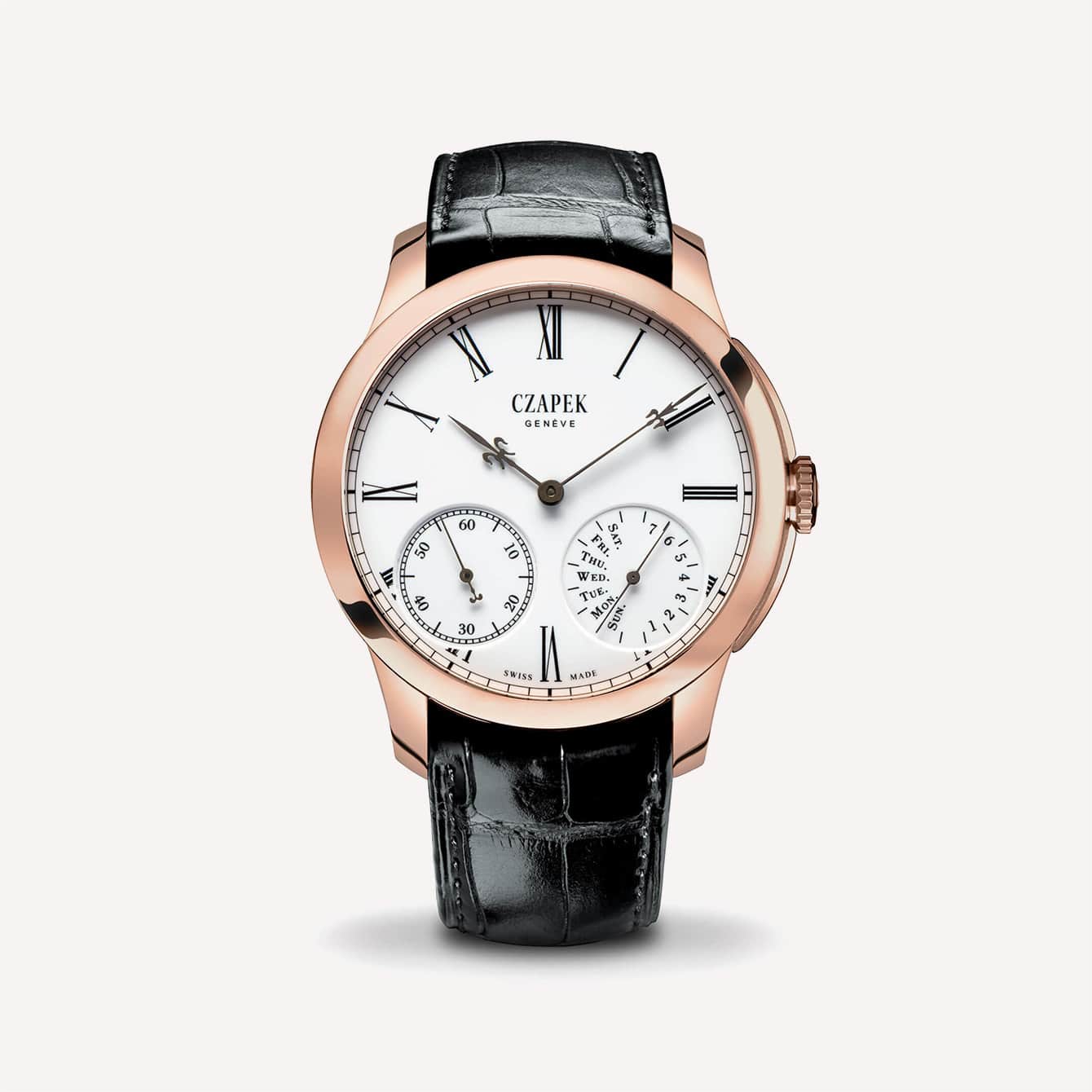 These overly aristocratic-looking hands aren't that common in the present-day, but do add a touch of nobility. Breguet hands used to have fleur de lys lilies in place of their trademark crescent circles.
Though fleur de lys hands aren't that common in men's watches, they're well-suited for the Czapek Quai Des Bergues's palatial style.
Spade Hands
Just like the card motif, spade hands sport a hand-shovel-shaped hour hand, while the minute hand is a sort of super elongated version of the hour hand.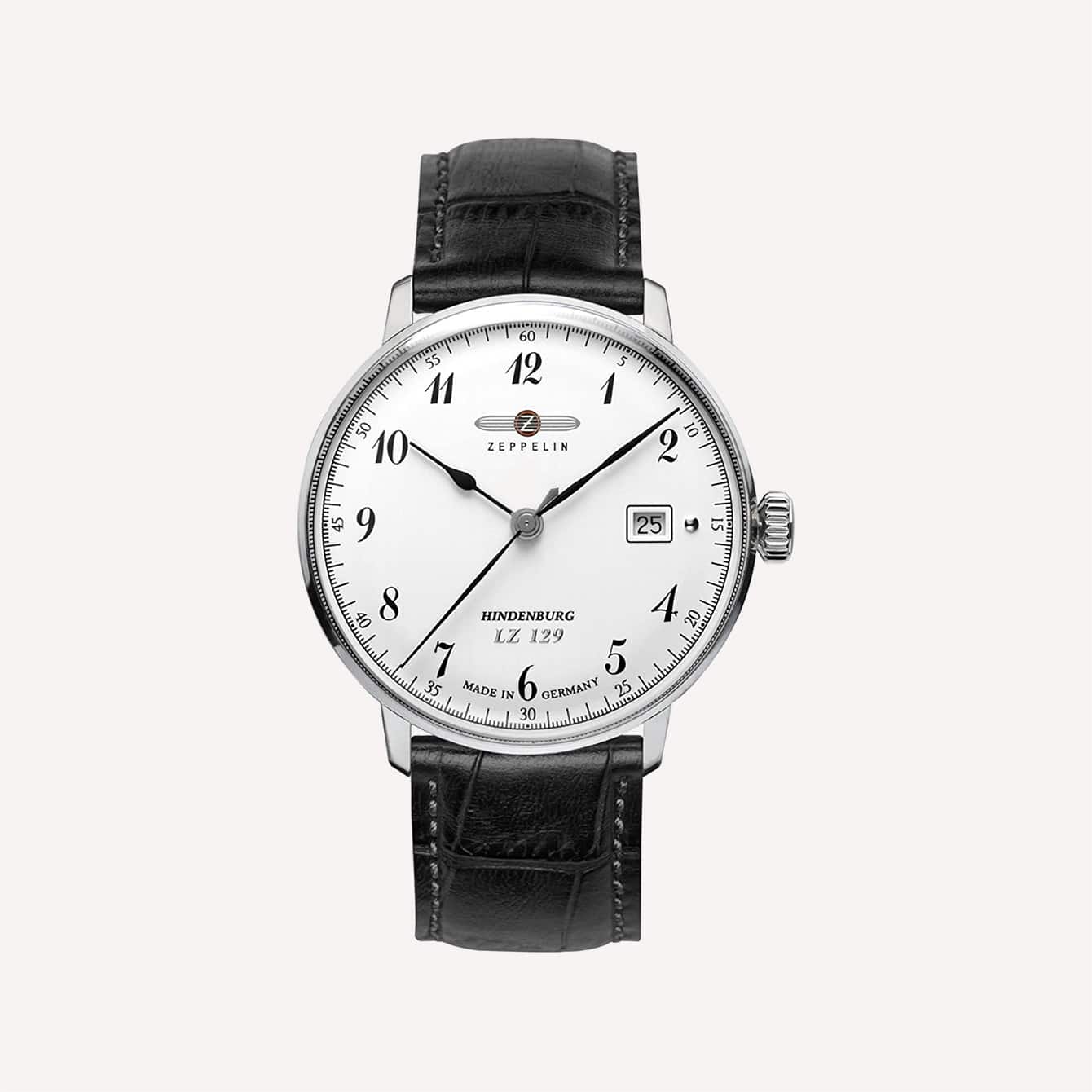 I categorized them as vintage since they're usually associated with pocket watches and old European clocks. The Graf Zeppelin Hindenburg uses spades for a vintage aesthetic.
Conclusion
Again, any of these watch style hands can be used outside of the category they've been placed. This grey area extends into the specific watch hands themselves.
Where does one actually draw the line between leaf and lozenge, or lance and sword? Could you call the hands on these Invicta Pro Diver lances, swords, or even thin arrows? Sure.
Meanwhile, the hands on the Citizen BN0150-28E look like they combine elements of arrow, mercedes, syringe, and plongeur hands.
Often it's obvious, sometimes it's not, but having a starting point for terminology always makes describing watches overall more clear.