Timekeeping in Japan isn't limited to Seiko and Citizen (though both are excellent!). Here's our list of the best Japanese watch brands.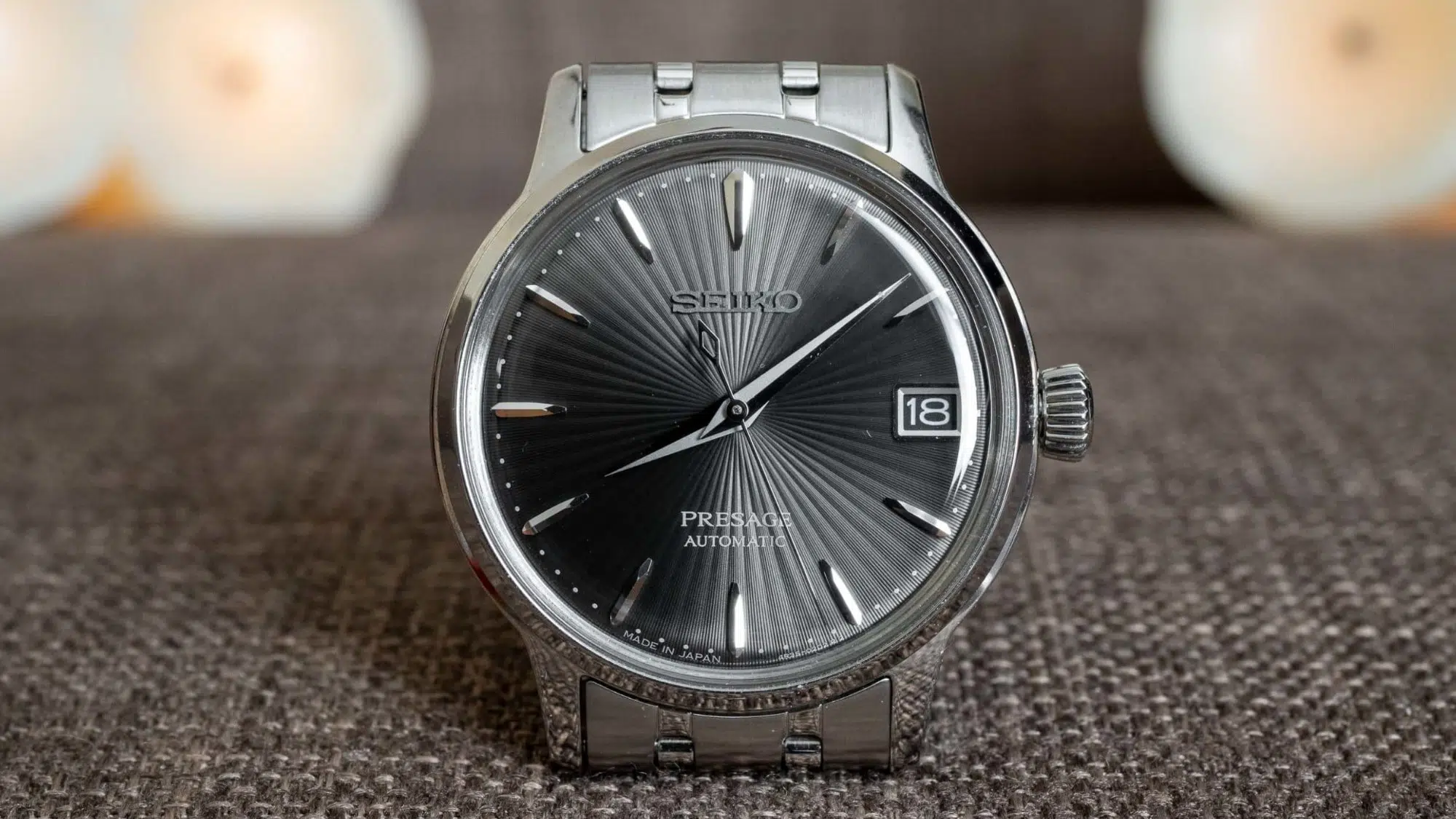 When Japan entered the horology race, many of the nation's watchmakers applied Swiss-born techniques. Unlike other late-to-the-game national industries, however, Japan eventually struck out to do their own thing after they were done learning from the masters.
This balance of discipline rooted in reverence and respect for the craft, along with forward-thinking innovation, makes Japanese watchmaking unique.
Many would say that the Land of the Rising Sun's watch industry in the 20th century was the main force in democratizing watch collecting. As Japan became well known for its efficient and modern technologies in the mid 20th century, Seiko's quartz wristwatch disrupted the entire industry, disrupting the old guard timekeepers.
When Seiko's Astron watch came out, Switzerland's half share of the market eventually went down to the 24% it's been at in recent years.
Today, Japan still produces workhorses at low prices. Using their own distinctly Japanese approaches, they also craft hand-made high-end timepieces that compete with the Swiss and the Germans.
8 Best Watch Brands From Japan
Here are the best watch brands from Japan in no particular order.
Seiko
No other brand, Japanese or otherwise, crosses over into as many levels of the market as Seiko does. I'd say that they're a force in every market, from fashion watches to professional tool watches to highly-esteemed luxury timepieces via their Grand Seiko label.
However, Seiko has reached most people's wrists with their affordable in-house mechanical watches, achieved by being famously efficient and using movements with expired patents.
The company started as a Tokyo watch shop in 1881 and started using the name Seiko in 1924. In 1969, they produced the first production quartz watch, entirely revolutionizing the industry.
Their 1988 Ruputer, though simple, is technically the world's first smartwatch. They've been an Olympics timekeeper twice and are the only Japanese brand to make it onto James Bond's wrist in Octopussy.
It would be doing the brand a disservice if we didn't acknowledge their range, so let's quickly spotlight an affordable automatic and a piece from Grand Seiko as well.
On the shockingly affordable end of the spectrum, the SNK807 is a fun field watch that comes from their Seiko 5 subline of entry-level mechanicals. It's in the $100 range (the price of cheap quartz fashion watches) and runs an in-house automatic movement that you can admire through the exhibition caseback.
Dimensions: 37mm diameter, 11mm thickness
Case material: Stainless steel
Water resistance: 30m
It's the perfect watch for the small-wristed and newly horologically curious.
Meanwhile, Grand Seiko's Snowflake SBGA407 is a horological wonder.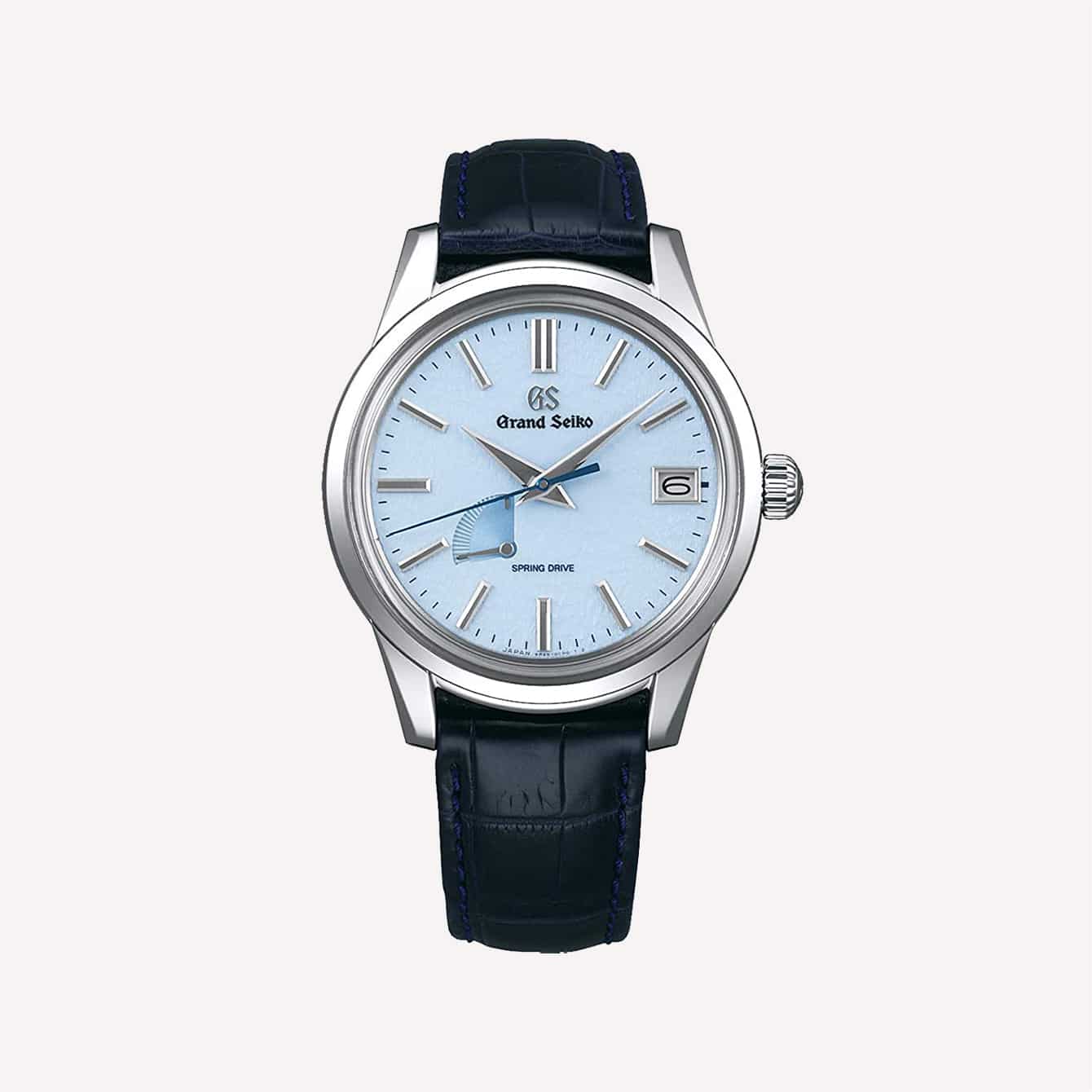 It runs on the brand's special spring drive movement, an automatic that uses a mechanical mainspring for power but a high precision spring drive to achieve quartz accuracy.
Dimensions: 37mm diameter, 12.8mm thickness
Case material: Stainless steel
Water resistance: 100m
The dial design is inspired by the Shinshu Mountains in Japan.
Nayoa Hida
Founded in 2018, the very green Nayoa Hida company has become an instant classic thanks to their vintage-inspired timepieces. By building watches featuring motifs from the 1930s all the way up to the '60s, Nayoa Hida captures the time before the quartz revolution.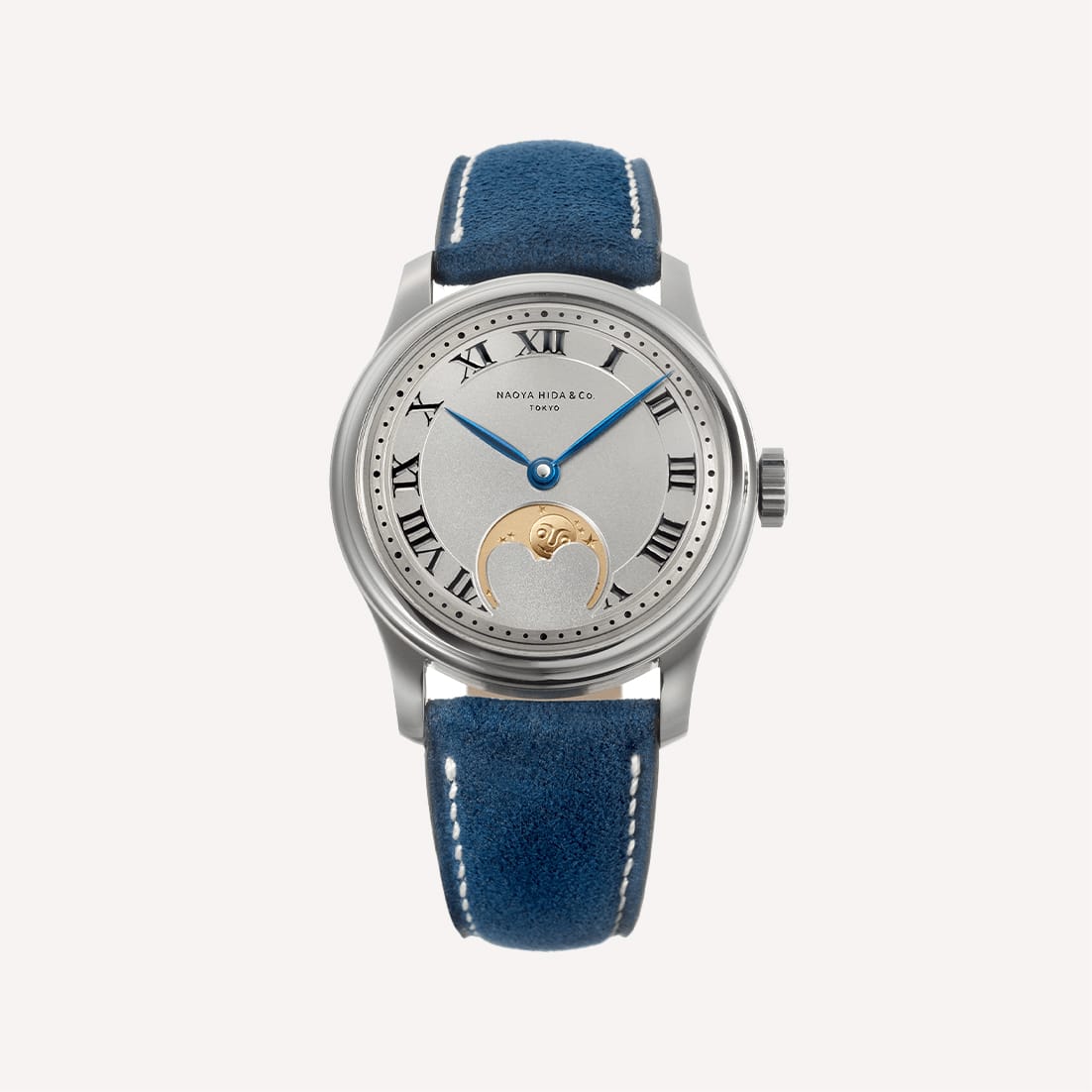 These luxury timepieces are built by manual artisan handcrafting combined with advanced microfabrication technology — just another example of how Japan combines the best of the old with the most innovative of the new.
The NH Type 3A boasts a straightforwardly sophisticated design with just a touch of whimsy, resulting in a solid and confident yet slightly delicate watch.
It's built with 904L stainless steel, the same kind that Rolex's Oystersteel is based on. The moon phase disc is made of 18k gold, and the stars and sky are bead blasted and hand-engraved. Meanwhile, the Roman numerals are hand-carved by the Hida artisans.
Dimensions: 37mm diameter, 10.7mm thickness
Case material: Stainless steel
Water resistance: 30m
It's rare to find a moon phase dress watch at this relatively small size that still looks as undainty as the NH Type 3A does. Rare designs and combinations are Nayoa Hida's entire philosophy.
Knot
At first glance, you'd think any timepiece by Tokyo's Knot brand was a German watch. Founded in 2014, Knot produces minimalist, almost Bauhaus-style models but does so with a very Japanese community-oriented philosophy behind it.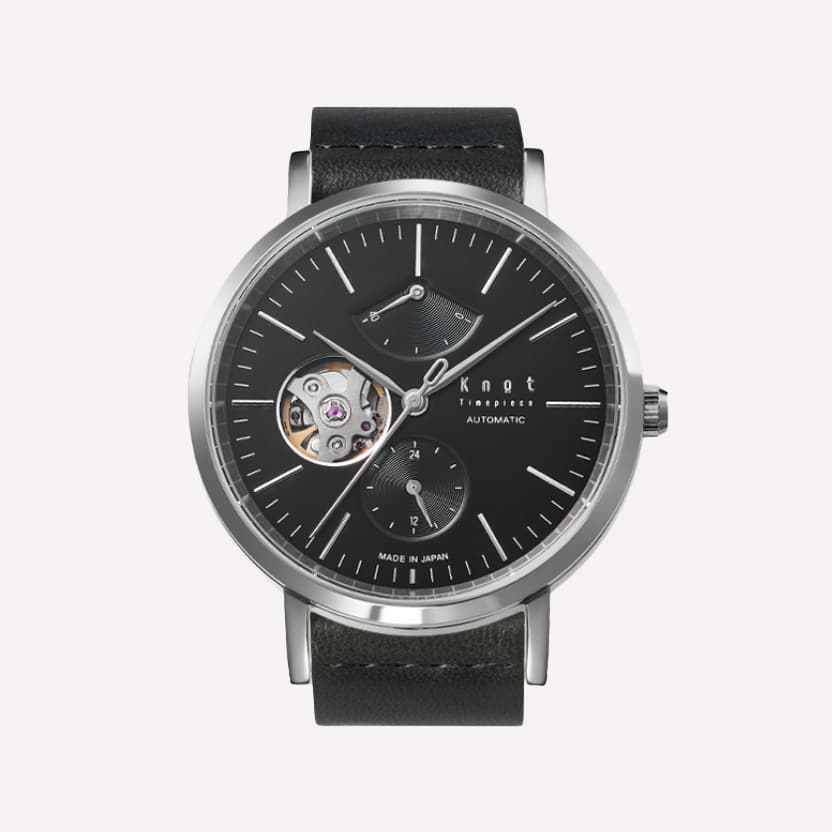 Hiromitsu Endo, Knot's founder, wanted to create a brand concept that connects people. They're kind of like friendship bracelets for grown-ups since you can custom-build similar or complementary watches using their website.
In addition to choosing the movement and case shape, there are several colors and materials for straps and dials to select from.
A number of straps are crafted using traditional Japanese techniques, like the braided Kyoto Kumihimino, the Yamanashi umbrella strap, or the tatami-beri band which is inspired by a traditional Japanese floor mat.
The affordable and automatic Cap-38 is interestingly designed.
Dimensions: 38mm diameter, 11mm thickness
Case material: Stainless steel
Water resistance: 50m
On its thin, 38mm-cased dial face, it has two subdials, an open heart, and Roman numerals. Yet, Knot's efficient Japanese approach manages to implement all of those in a very minimalist and bare way. It's a "busy unbusy" watch.
Casio
Casio is the go-to brand for two kinds of watches: Big rugged "tough guy" watches, best exemplified by their G-Shock line. And nostalgic digital styles that have earned classic status because of their many comebacks.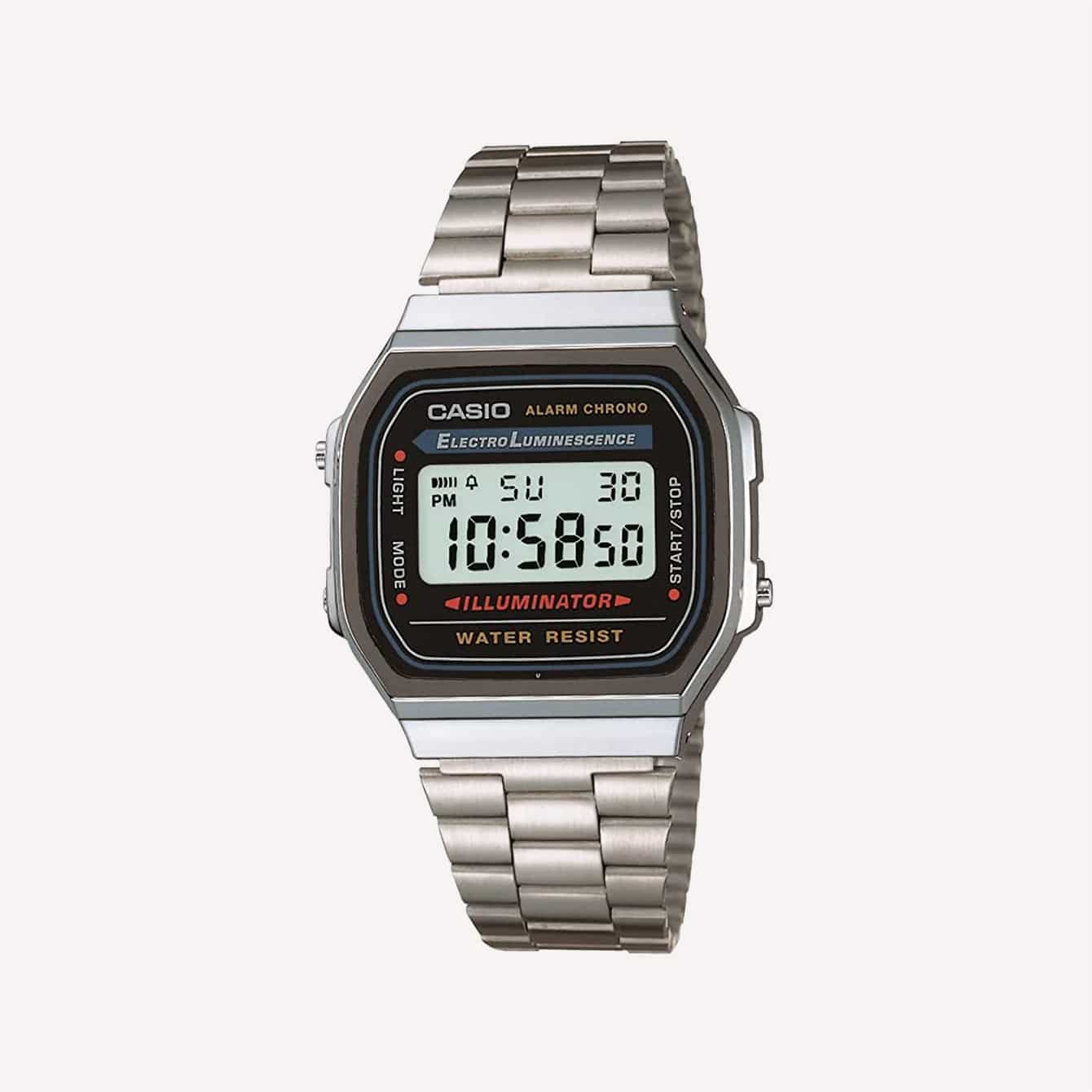 Since Casio was the first brand to design timepieces that display multiple time zones, they're famous for tactical survivalist watches.
Gear-heads and watch collectors alike turn to G-Shock, and Casio in general, for affordable pieces with altitude and pressure tracking, Global Positioning syncing, and so on.
Plus, many of us have owned Casio as kids. Therefore, their retro-inspired watches have a sort of fun toys-for-grownups vibe about them.
The classic Casio A158WA is the perfect example.
Dimensions: 32mm diameter, 7mm thickness
Case material: Stainless steel
Water resistance: 30m
Despite its low price tag (~$15!), this efficiently-designed digital watch is so loved that it finds its way into higher-end collections. I always say that its red, blue, black, and gray colors remind me of an old-school Gameboy.
Minase
Minase has a very Japanese design sensibility, focusing on harmony and innovation simultaneously. They're located in the Akita Prefecture, which they point out on their website, even looks like the Swiss Joux Valley.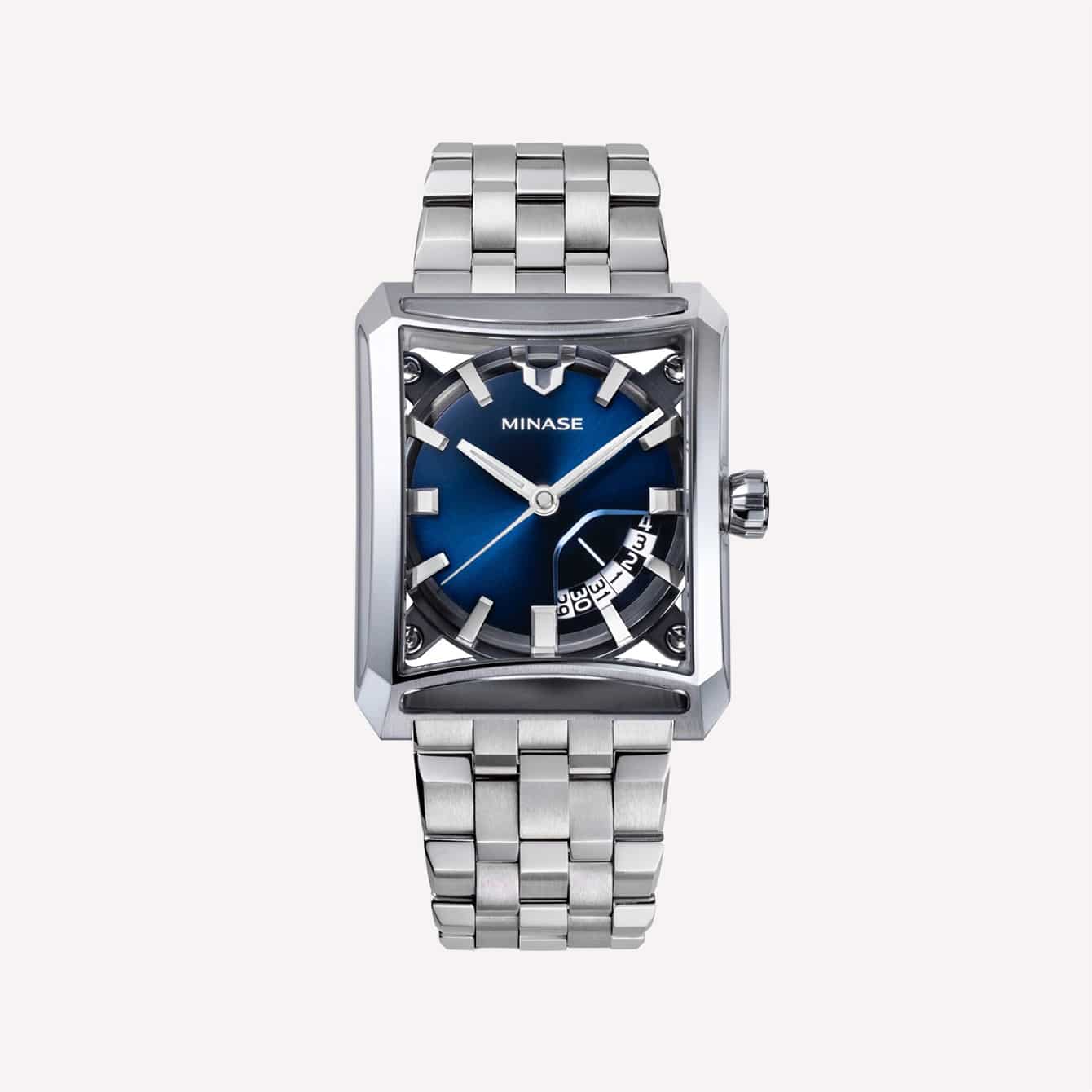 Staffed by local artisans who've mastered hand-crafting techniques, Minase only produces 500 watches a year.
They're known for their seven-window design, which cuts back on the use of steel. This leaves room for a lot more sapphire crystal, strategically placed so that the interior of the watch dial is illuminated by traveling light.
Prime Minister Shinzo Abe wore a Minase at the G20 summit, which grabbed the attention of watch collectors all over the world.
A unique and fascinating dress watch, the 7 Windows 15-M01NBL-SSB features five sapphire windows, one at every third hour, a dual spherical box sapphire over the dial, and a sapphire exhibition caseback.
Dimensions: 38mm diameter, 13mm thickness
Case material: Stainless steel
Water resistance: 50m
The lighting is efficient, but it also brings a natural beauty to the watch dial.
Orient
Seiko owns Orient, but having been an independent brand for decades, Orient still builds watches in their specific tradition.
When they released their iconic Orient Star watch in 1951, they established a trademark look that focuses on classic elegance with a polite eastern flare. If you're interested in romantic-looking complications like moon phases or open hearts, Orient is a good affordable brand to go to.
Additionally, Orient is Japan's largest producer of mechanical timepieces, and their Mako II and the Ray II watches are considered some of the best Submariner homages out there.
Their Bambino line is the closest thing they have to a flagship, however, and the Bambino 2nd Generation, Version II is slender wrist-friendly thanks to its 11mm thin case. This automatic checks all of the dress watch design boxes from its Roman numerals to its royal blue dauphine hands.
Dimensions: 40mm diameter, 11mm thickness
Case material: Stainless steel
Water resistance: 30m
If you like the idea of this Bambino but are interested in some remixes, check out other "versions" and "generations." Versions refer to face designs, and generations refer to the movement.
Citizen
In the interest of not wasting your time, I'll say right off the bat that Citizen is not a good brand for us small-wristed gents — in general. That being said, we do highlight a rare 40mm example here, and the brand has impressive horological chops.
Feel free to skip to the next entry or read on since you might like what they have to offer to the point that it'll be worth your time to dig for more of their small-wrist rarities.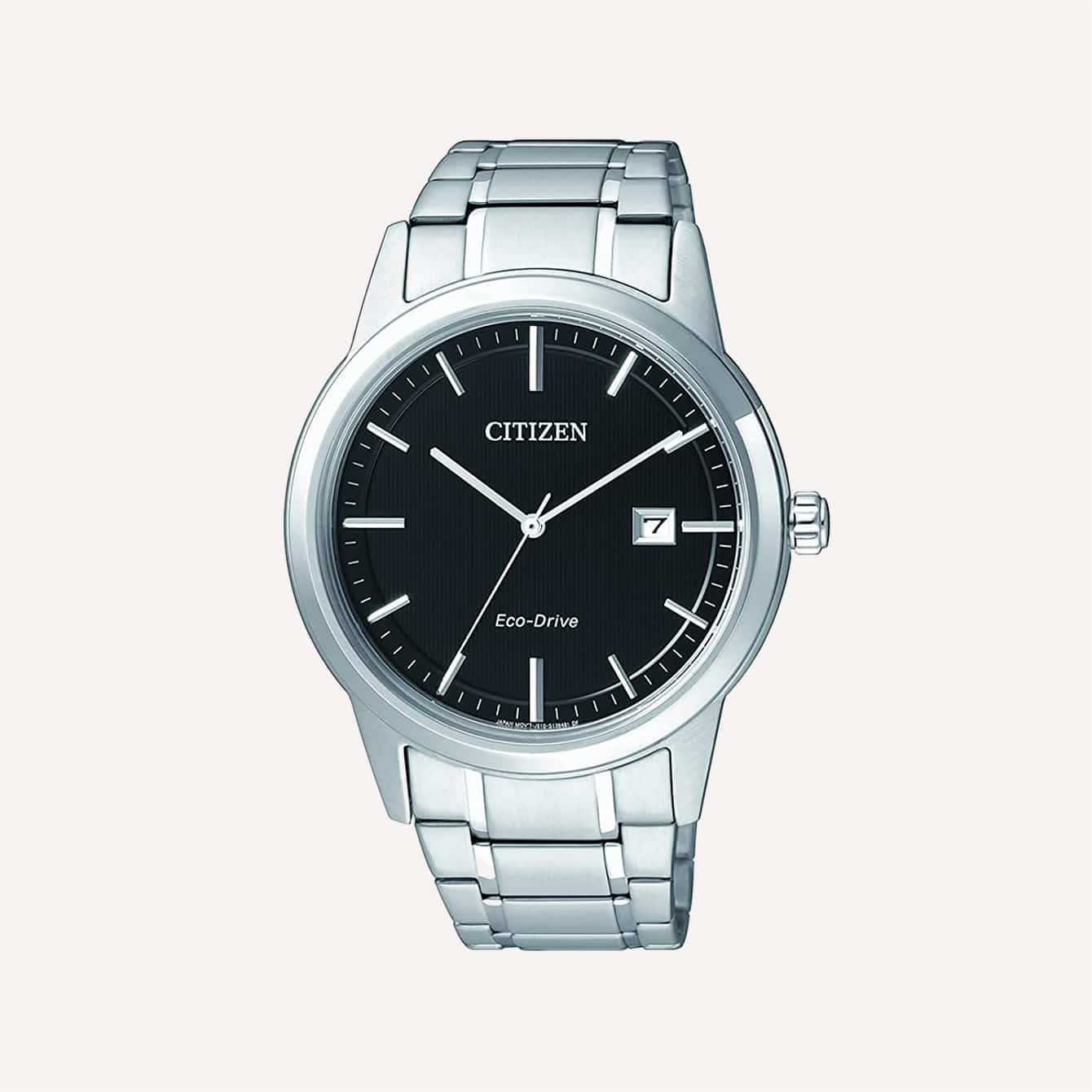 Citizen is the watch industry's workhorse brand. As an electronics company, their contributions to horology include the first multi-band timepiece with atomic timekeeping and the first voice recognition-equipped wristwatch.
They've won Eco Mark awards for their environmentally-focused innovations, like the Eco-Drive light technology, which has since been imitated but never duplicated.
For a long time, their disciplined heads-down approach resulted in a sort of "brandless" brand. Everyone knows Citizen has chops but not much of an identity and an image. In fact, so many of their lines have the same name despite not having anything in common. (Pro tip: rely on the reference numbers)!
A lot of people like this unmarketed no-nonsense approach, but lately, Citizen has been involved with some high-end partnerships.
After all, it's easier to slap your brand on a brandless watch. One example is that they're one of Disney's official timekeepers. If you're ever at a Disney resort, you'll notice every clock in the building is made by Citizen.
Dimensions: 40mm diameter, 9mm thickness
Case material: Stainless steel
Water resistance: 30m
Their ever-versatile Eco-Drive AW1231-58E watch runs on Citizen's trademark light technology. This means that it generates electricity in the lowest lights and can run for six months even in pitch darkness. Plus at 9mm thick, this watch is a comfortable wear.
Hajime Asaoka
You can do two things with a Hajime Asaoka watch: You can wear it on your wrist, or you can display it in a frame or behind glass like you would a piece of art.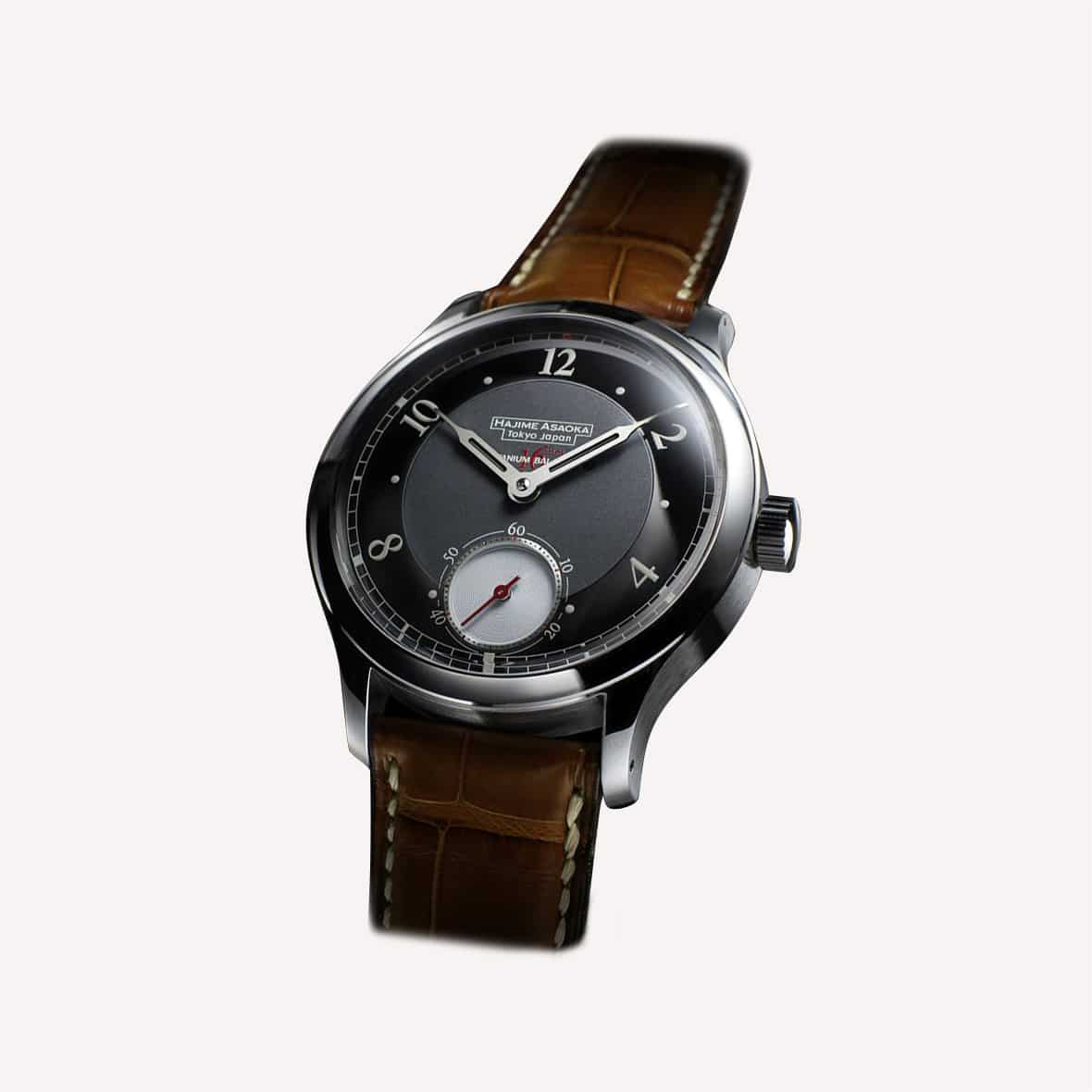 A graduate of Tokyo University of the Arts, Asaoka is a 100% independent watchmaker and Baselworld favorite.
Ever since Asaoka's 2009 Tourbillon (he famously added extra parts to the escapement of this watch, thereby increasing its accuracy), his pieces have been highly coveted in Japan and by international in-the-know collectors as well.
Like most things made by hot and important artists, his watches aren't easy to come by. You can try the contact form on his (Japanese) website, or you can see if you can catch him at Baselworld.
The Asaoka Tsunami watch is exquisitely sectioned off, built with many texturally unlike parts on the face.
Its tactility makes it look sporty, but its delicacy makes it look dressy at the same time. This is a handsome watch. You can also look at the movement on the back, which includes a 16mm titanium balance.
Dimensions: 37mm diameter
Case material: Stainless steel
Water resistance: 30m
As rare as his timepieces are, I've never held a Tsunami, or any of his watches, in person. I'm not sure how thick they are, but the 37mm diameter makes me think we small-wristed gents would do just fine with one.
Japanese Watches: Where Tradition and Innovation Meet
Most watch industries of a specific nation try to span all markets, but few are great at each level. Switzerland is still the go-to nation for the highest-end timepieces, but even their attempted fashion watches can be overpriced.
For example, unless you're in it for the "made in" label, why pay for a $200 Swiss fashion watch when a $50 Chinese fashion watch is functionally just as good/not that good?
Conversely, you could pay $300 for a luxury Chinese watch, or you could just buy a mid-level Tissot Swissmatic.
Japan might be the only nation whose watchmaking is worth it in every bracket.
While plenty of other watch industries attempted to copy the Swiss, old Japanese watchmakers were like the straight-A students who learned from the Swiss.
Not only did they utilize modern assembly lines to sell cheap mechanicals, they went above and beyond just selling profitable workhorses.
Seiko, whose cash cow is the workhorse watch, served up Grand Seiko, while the nation's burgeoning independent scene brings us artist-watchmakers like Asaoka.
Questions? Comments? Leave them below!