The Slender Wrist publishes high quality, in-depth watch guides and reviews, with a special emphasis on watches for small wrists.
Who owns this this website?
Hi, my name is Brock, and I love watches.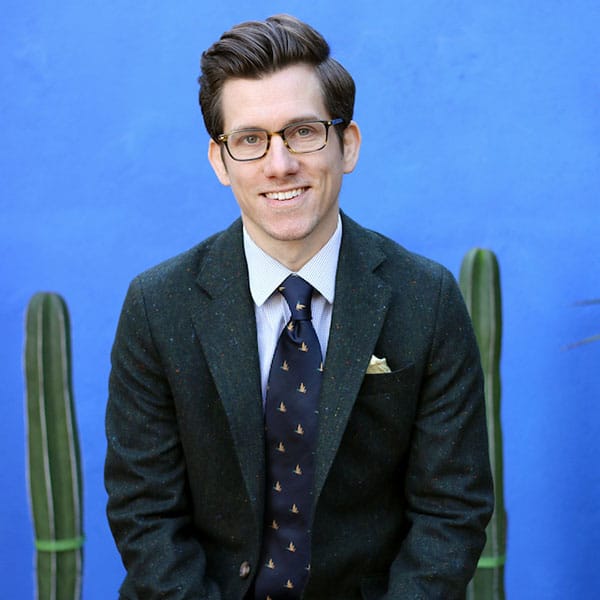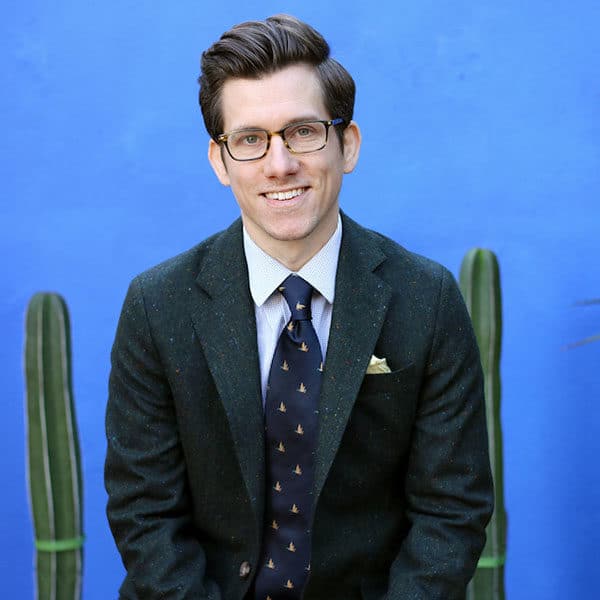 My first watch was a $10 quartz monstrosity purchased from a street vendor in Manhattan. I was probably 10 years old when I got this watch, and it ticked for about 2.5 days before breaking.
I didn't really think about watches after that until I got a digital stopwatch for Christmas one year. That thing was awesome! I started timing everything, but I eventually fell out of love with it.
Years later, my dad gave me his old work watch, a cheap little rectangular Citizen quartz dress watch that I still have in my collection.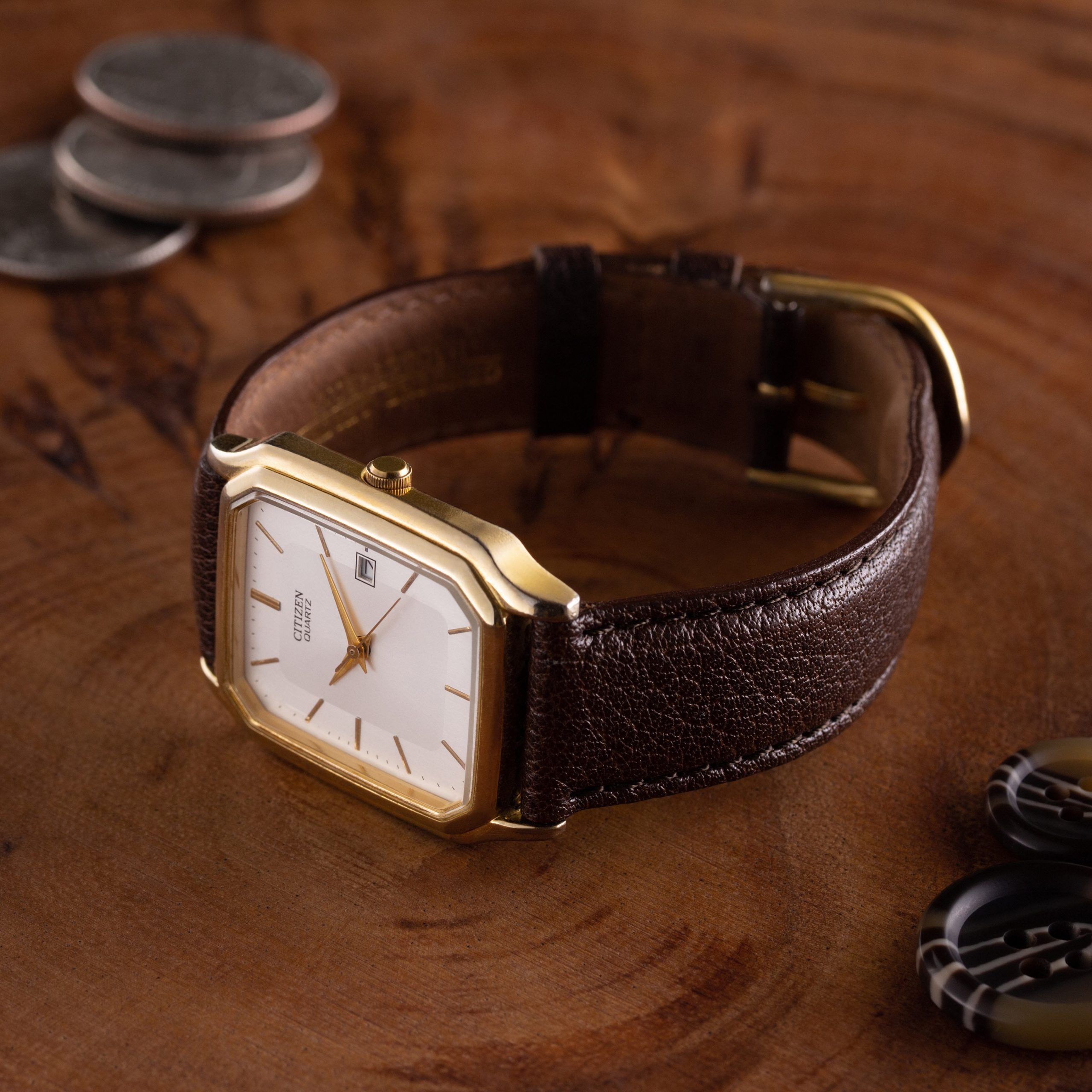 This wasn't a "grandpa gave me his Rolex" sort of moment. It was just a practical hand-me-down, and to be honest, I never wore it regularly.
The first watch I wore every day was – it pains me to admit – a fashion watch.
It was all black, 40mm and battery-powered, and I actually really loved wearing it.
Oddly enough, this watch even earned me the random compliment from a stranger from time to time.
I had no idea that this watch was too big for my somewhat small wrists.
Getting Bitten By the Watch Bug
Eventually – probably after I saw someone bashing fashion watches on Reddit – I learned about mechanical watches, and I was truly bitten by the watch bug.
I bought a Timex and some extra straps. Predictably, I started researching Seiko and ended up buying an SKX013, my first automatic watch. The size was perfect.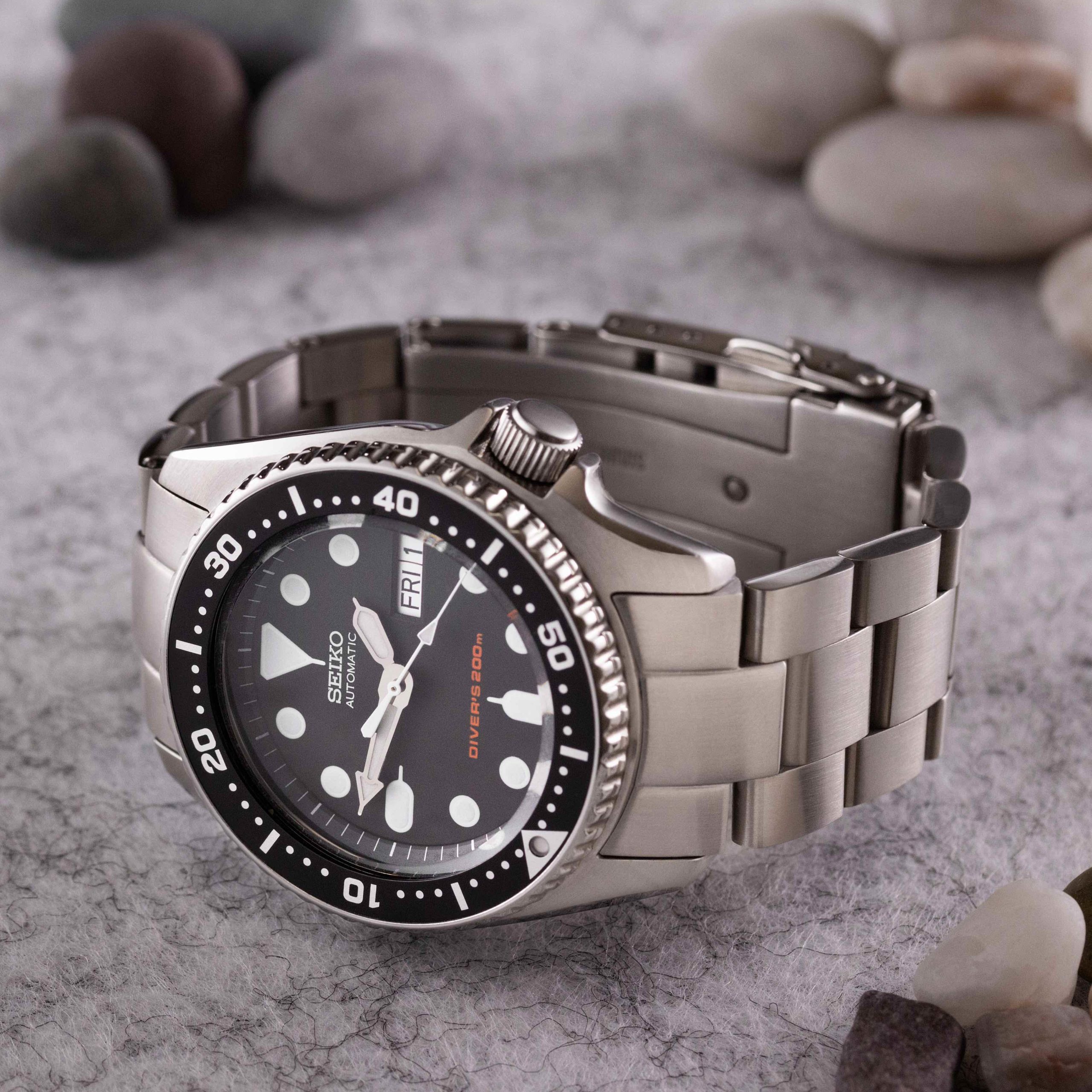 The SKX held me over for a couple of years, but at this point, the genie wasn't going back in the bottle.
I bought a Hamilton Khaki Mechanical, my first "Swiss" watch and one of my best purchases to date. I wore it every single day for a couple of years, not realizing that a shorter lug to lug would suit me better.
My First Luxury Watch
Inevitably, I started lusting after a Rolex. A friend of mine always wore this vintage Datejust, and I thought it was so cool, especially with that 36mm case.
I eventually pulled the trigger on a similar reference (different dial color).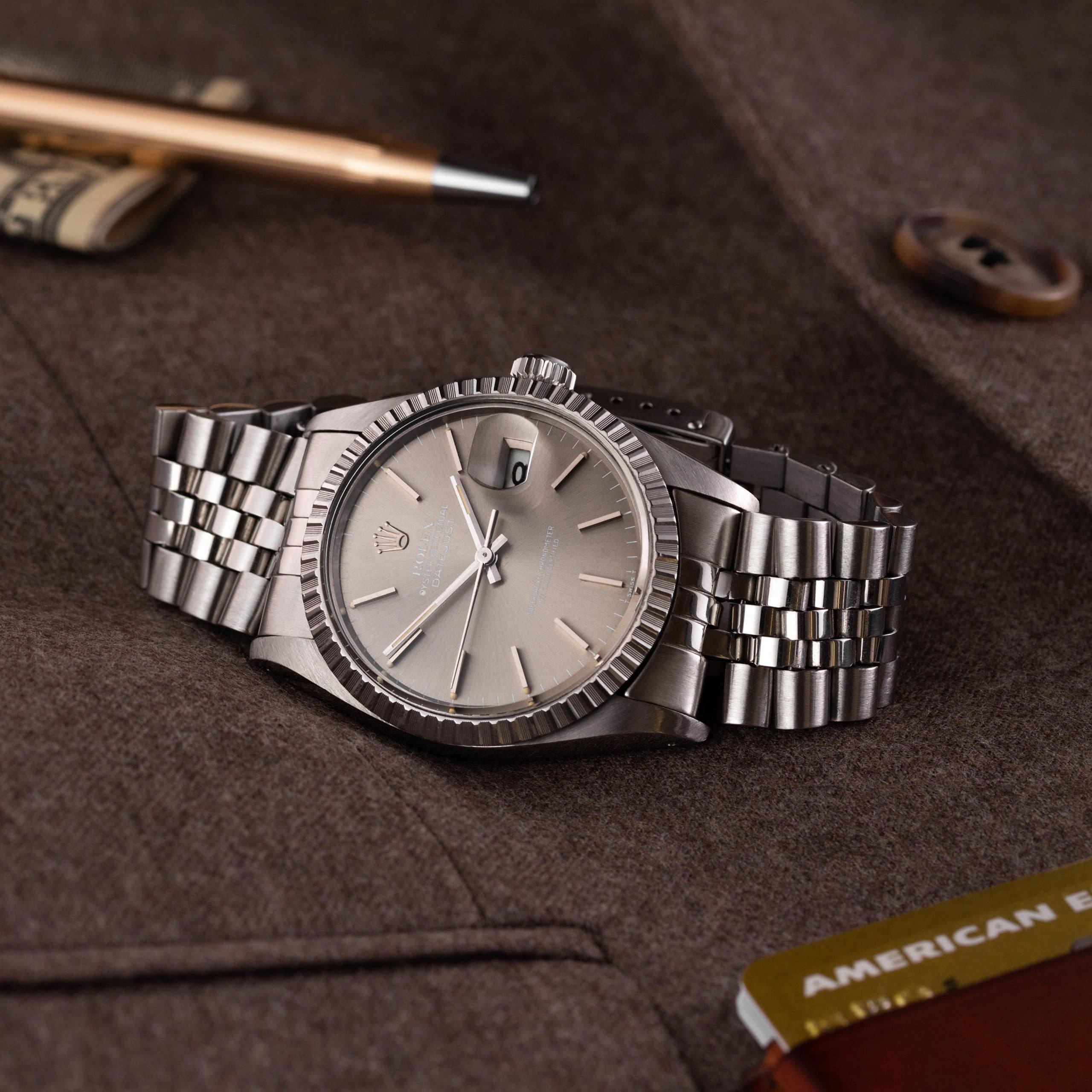 This was when I realized that smaller watches looked way better on me. I really started to focus on watches that are 38mm or smaller.
I wore a Rolex 15000 and Casio F-84W and fell in love with the 34mm size.
Watches for Small Wrists
No one really tells you to consider your wrist size when buying a watch. Most men are wearing watches that are too big for their wrists (because most contemporary watches are oversized).
The idea that my wrists are smaller than average never really crossed my mind until my mid twenties.
At first, this realization feels very limiting. I can't wear any watch over 40mm, which limits many options and wipes out some brands altogether.
But when you really think about it, there are thousands of watches that look amazing on smaller wrists – more than I could ever get my hands on or would ever need.
So, rather than dwelling on all of the watches I won't be able to wear, I choose to deal with my smaller wrists by approaching my collection with intention.
I don't want a hundred watches in my collection anyway. I think 5-10 watches are plenty. So I definitely don't think having small wrists should prevent you from wearing or collecting watches.
I can't be the only one…
I know that I'm not the only watch enthusiast with small wrists. I see hundreds of posts on forums like r/watches and WatchUSeek from guys complaining about having small wrists.
But there really wasn't any resource out there for these guys – no dedicated website focused on smaller sized watches.
After reading hundreds of forum posts, watching videos on YouTube, buying many watches that won't fit me and experiencing having small wrists first hand, I started to really understand what works and what doesn't on my small wrists.
That's why I run The Slender Wrist – a website and Instagram account that are all about giving you the best tips, tricks, and reviews about men's watches for small wrists.
So if you're a small-wristed watch enthusiast, or just happen to prefer smaller watches, you've come to the right place!
Meet the Writers
The Slender Wrist content is written by a hand-picked team of watch enthusiasts who represent a wide range of styles and budgets.
Our regular contributors include: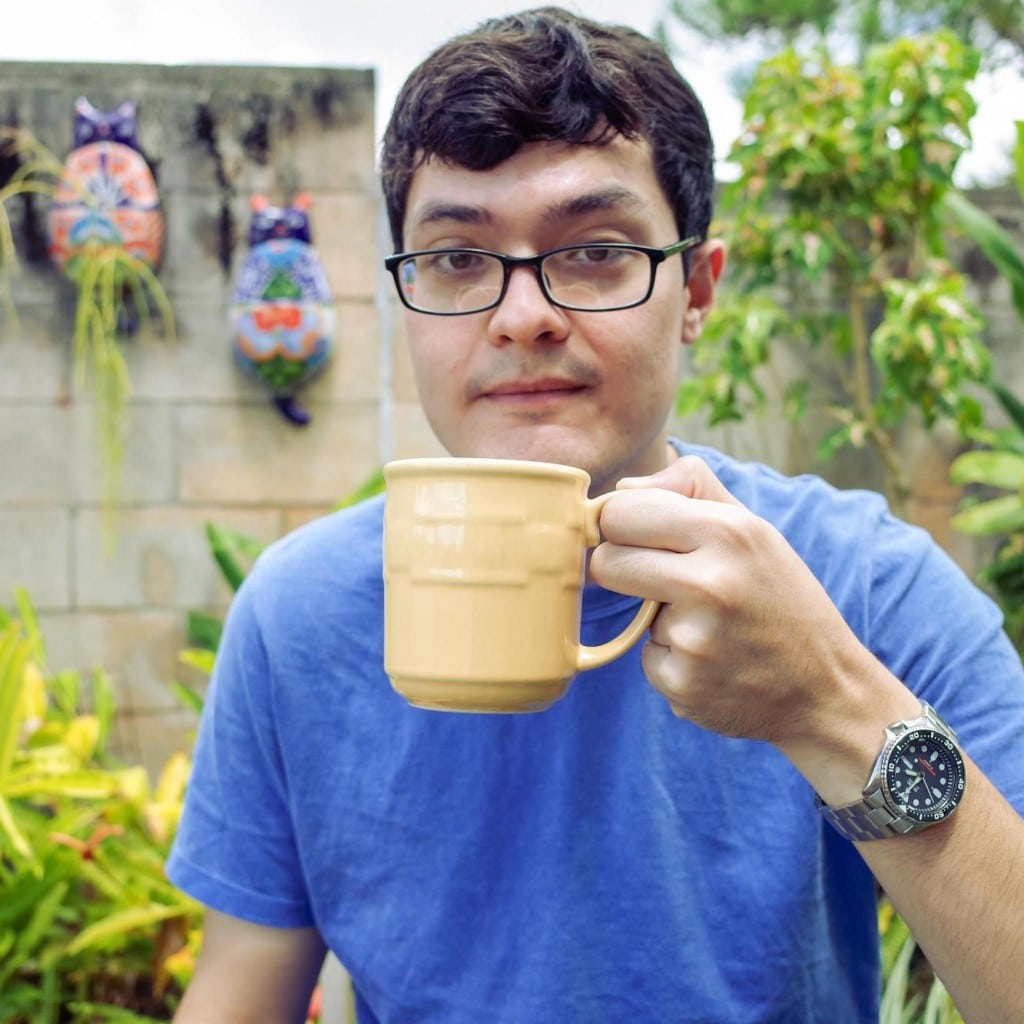 Contributor
Nick Jones is a watch enthusiast from Honolulu and a lover of all things vintage. His search for quality craftsmanship and timeless design led him down the rabbit hole of watches, where he's been digging ever since.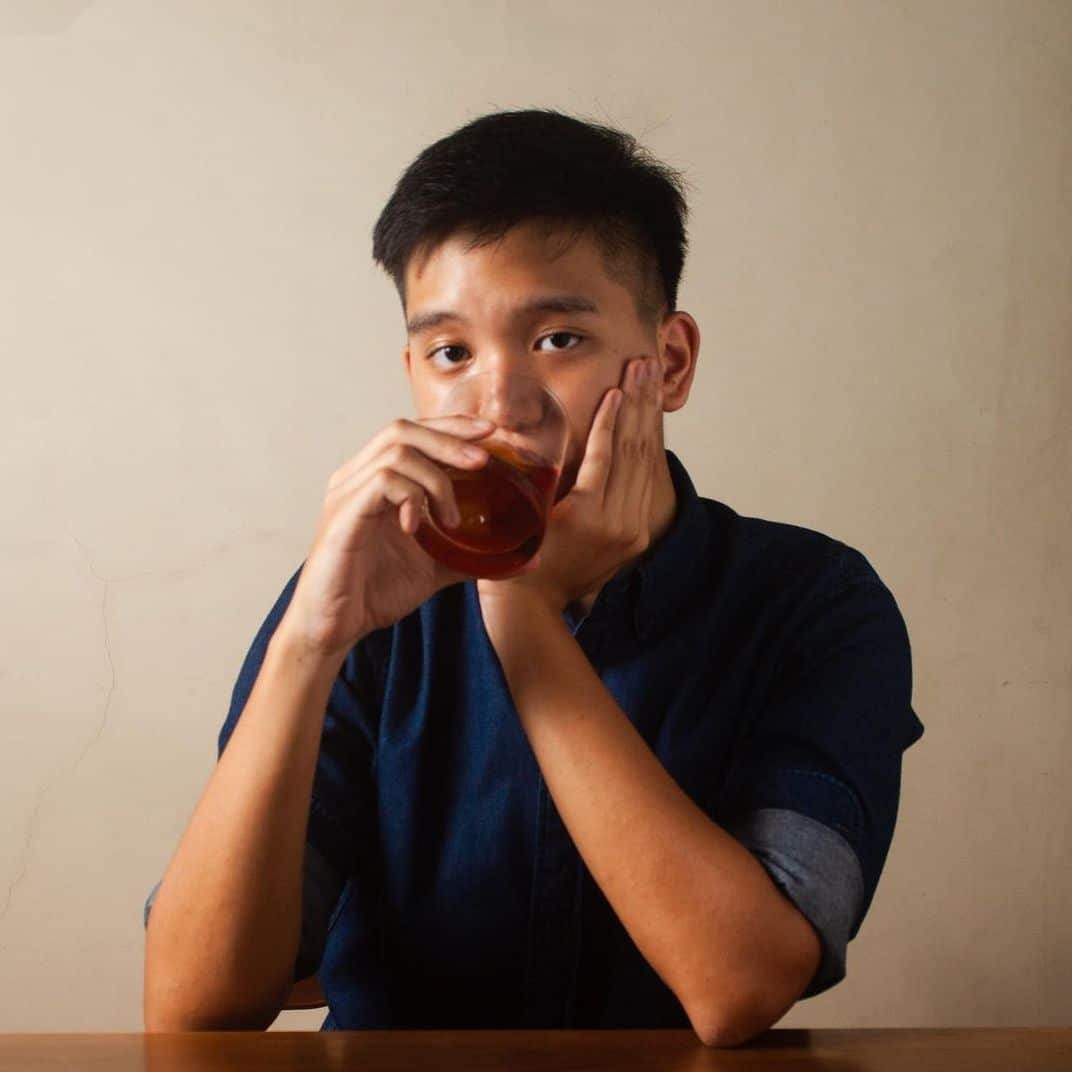 Contributor
Ignatius is an urban planning student who loves watches and any cocktail with Campari and vermouth. He enjoys writing, reading, taking public transportation and making drinks for the people he loves. His wrists are 6″ (15 cm) around.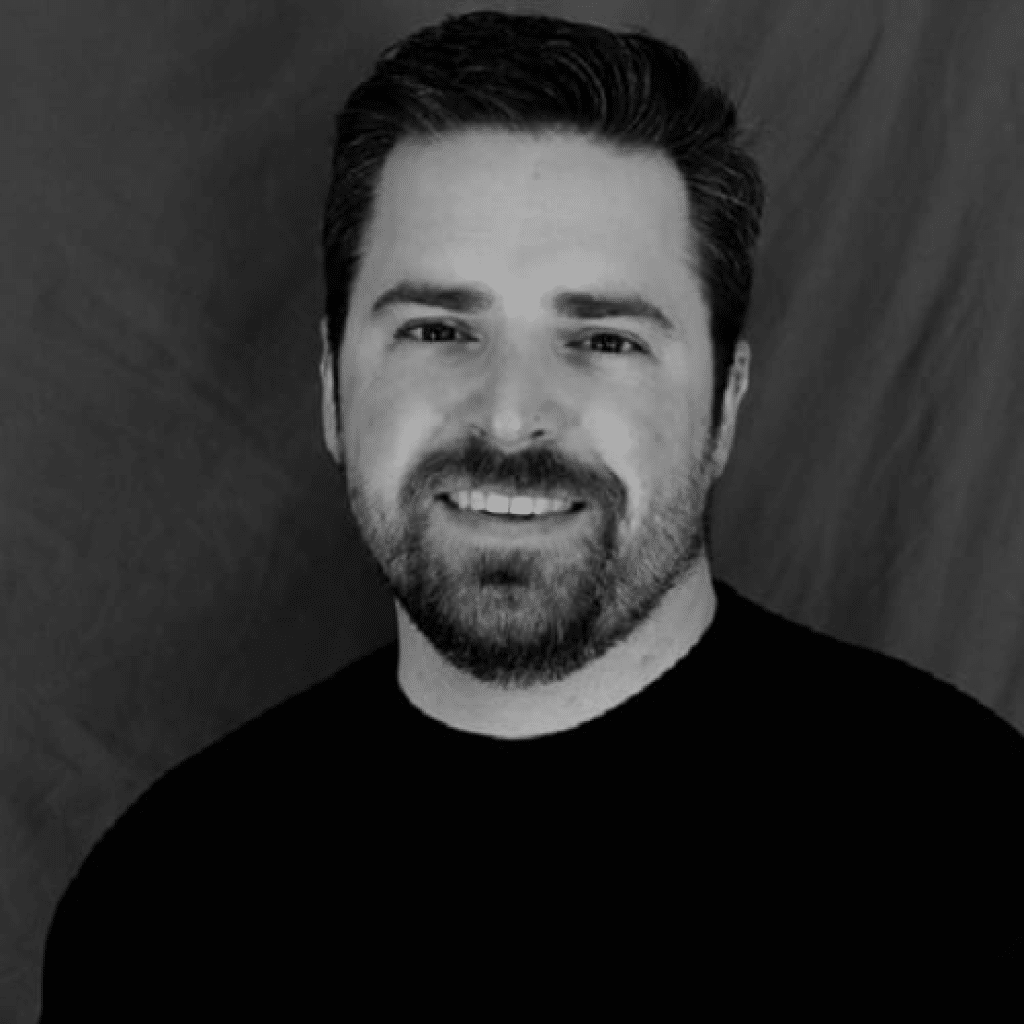 Former Contributor
Tom is a freelance writer and editor with a passion for watches and everyday carry. He enjoys spending time with his wife and children, hiking, photography, and just about every hobby known to man.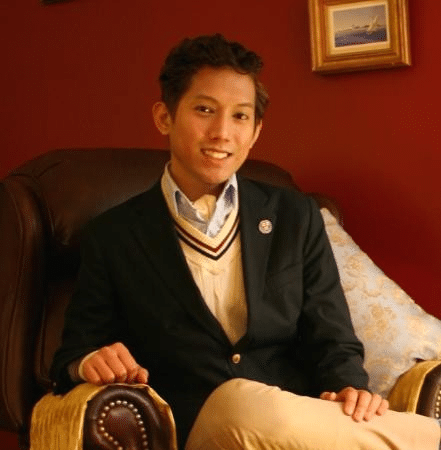 Contributor
A lifelong watch enthusiast, Karlton has worked with quality timepieces of all price points and calibers, vintage and contemporary. He was born in LA, studied art history in Boston, and is a lover of rugby, football, and optimism.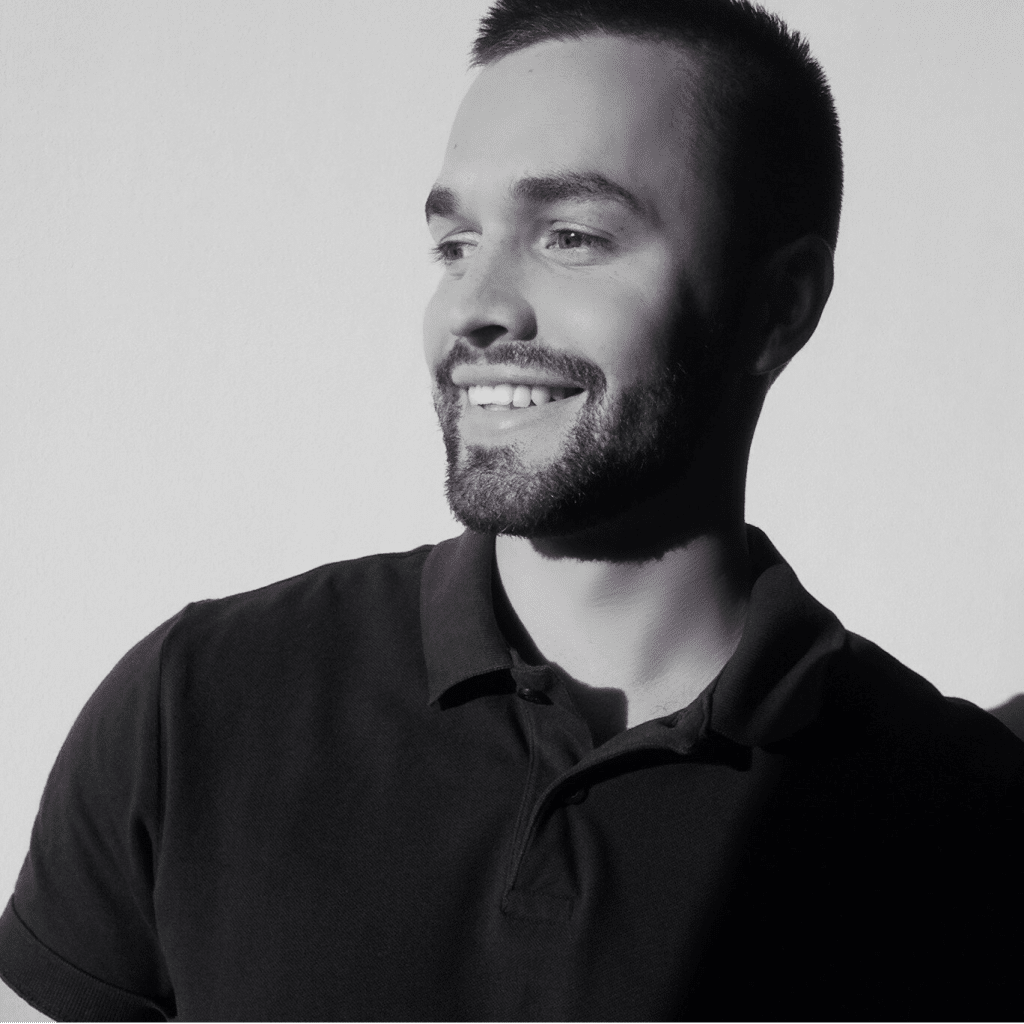 Contributor
A university student with a passion for horology, Zsolt collects watches and documents his memories with them. As a side effect of his watch hobby, Zsolt constantly improves his photography skills. Oh, he writes too!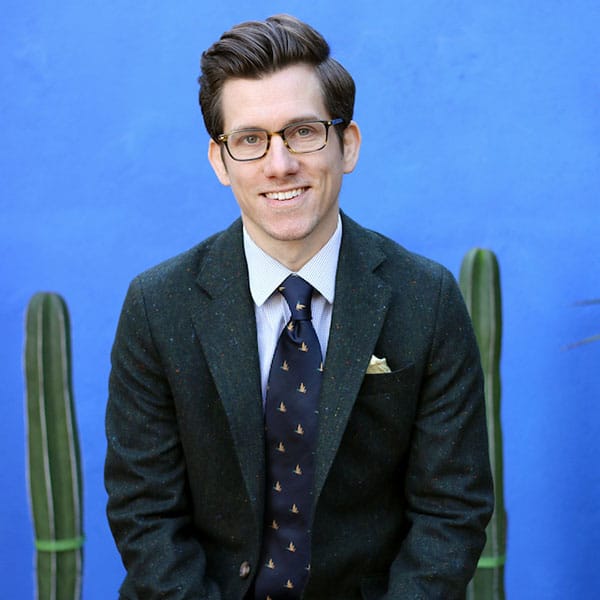 Editor-in-Chief
Proprietor of The Slender Wrist, Brock is more watch curious than watch expert. He also talks about men's style over on YouTube, and he thinks 34mm watches are perfect for pretty much everyone.
Can you trust this site?
Let's be honest: most online content sucks. No doubt, you've come across sponsored watch "reviews" written by people with no expertise or passion.
You've seen the "buying guides" that are really just lists of affiliate links to junk fashion watches.
We hate this stuff as much as you do...
Here's our editorial promise:
We don't accept payment for reviews, ever. We do sometimes receive press samples.
Every review is hands-on, meaning we actually test drive the products.
We only recommend products we believe in and would buy for ourselves or a friend.
We cover brands regardless of our relationship with them (i.e., brands that don't offer payment for traffic).
Our approach to content is the same as our approach to building a great watch collection: it's about quality, not quantity.
Your trust is our #1 priority, always. Please reach out with any questions, concerns or suggestions (info at theslenderwrist dot com).
We appreciate you 🙏🏻