Curious about Seiko's Hardlex crystal? Here's a full run-down on this proprietary material, and a comparison to other common dial protectors.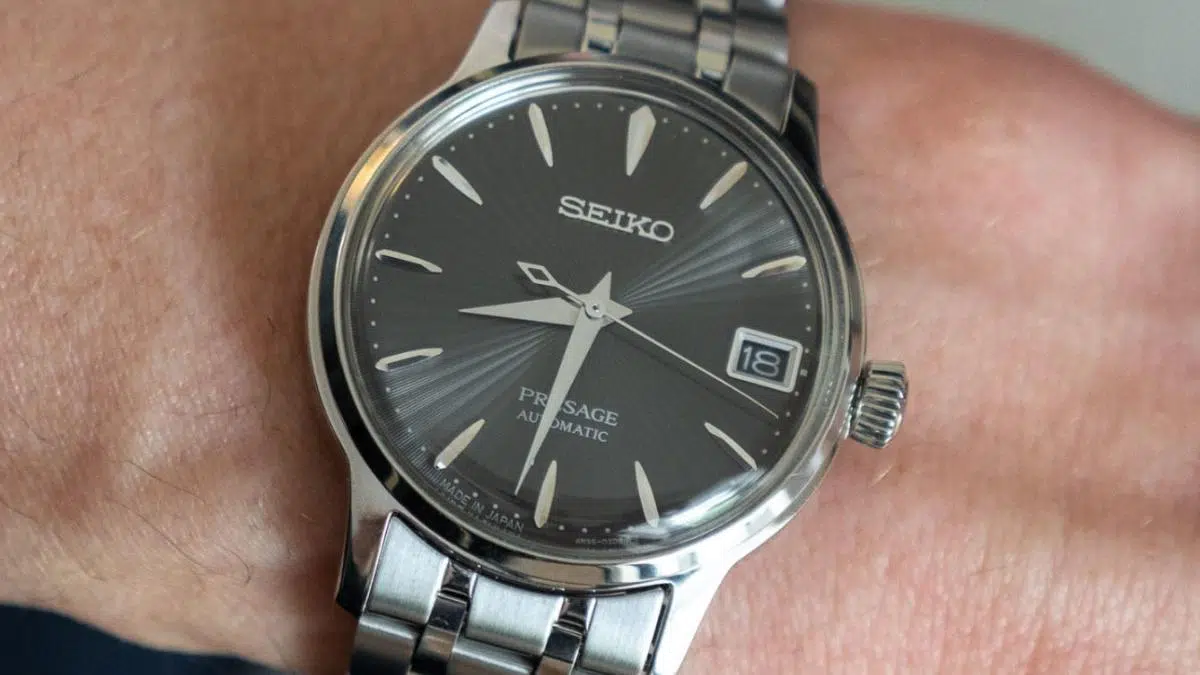 It's rare to find a mid-priced Seiko watch that doesn't have a Hardlex dial protector. This is the case all the way up to their ~$500 Prospex automatics. Some collectors might think that by doing this, Seiko is skimping out.
It's easy to outfit a $500 watch with a sapphire crystal. Yet, Seiko's built an excellent reputation for not skimping out. They're literally the go-to brand for $100 automatics. Budget-efficient? Yes. Corner-cutters? Hardly.
Besides, the Le Grand Sport SKK637 is easily found in the $150 range and it features a sapphire crystal. So, at least in the mid-tier range, Seiko's loyalty to their own Hardlex isn't just about cost.
Perhaps it's simply more in line with their in-house approach. Regardless, all of this makes Hardlex an intriguing material. What is it? Where does it rank compared to other dial protectors? Let's explore.
What is Hardlex Crystal?
Just like a standard mineral glass protector, Seiko makes Hardlex crystal using ordinary glass, chemically and heat treated to up its scratch and shatter resistance. With Hardlex, the extra step of adding inorganic chemicals on the surface of the crystal is taken.
This further hardens it. Boron, a chemical element with a hardness of 9.5 on the Moh's scale (diamond is a 10), is often added. It's the exact same approach that companies like Pyrex use to make their glass containers.
Seiko has been using Hardlex since 1970, and they registered the trademark for the name in 1980.
Hardlex Crystal vs. Sapphire
Sapphire is obviously the watch community's gold standard. It's a lab-produced crystal known for its excellent hardness and premium scratch-resistance. It's the go-to dial protector material for high-end watch brands like Patek and Rolex.
Sapphire is far more scratch-resistant than Hardlex. Hardlex and mineral crystals in general, are more shatterproof and naturally clear.
The last two points are rendered mostly irrelevant by the fact that very few of us would ever engage in activity high-impact enough to shatter sapphire. Also, sapphire is almost always treated with anti-reflective coating. So unless you're a soldier on the field, sapphire certainly outranks Hardlex.
Why Does Seiko Use Hardlex Instead of Sapphire?
As mentioned, cynics think that Seiko uses Hardlex as a cost-cutting shortcut. There are two reasons why I don't think this is the case. First, as a brand, Seiko leans into the in-house approach in general.
Second, there seems to be a sensible rhyme and reason behind Seiko models with Hardlex crystals and models with sapphire crystals.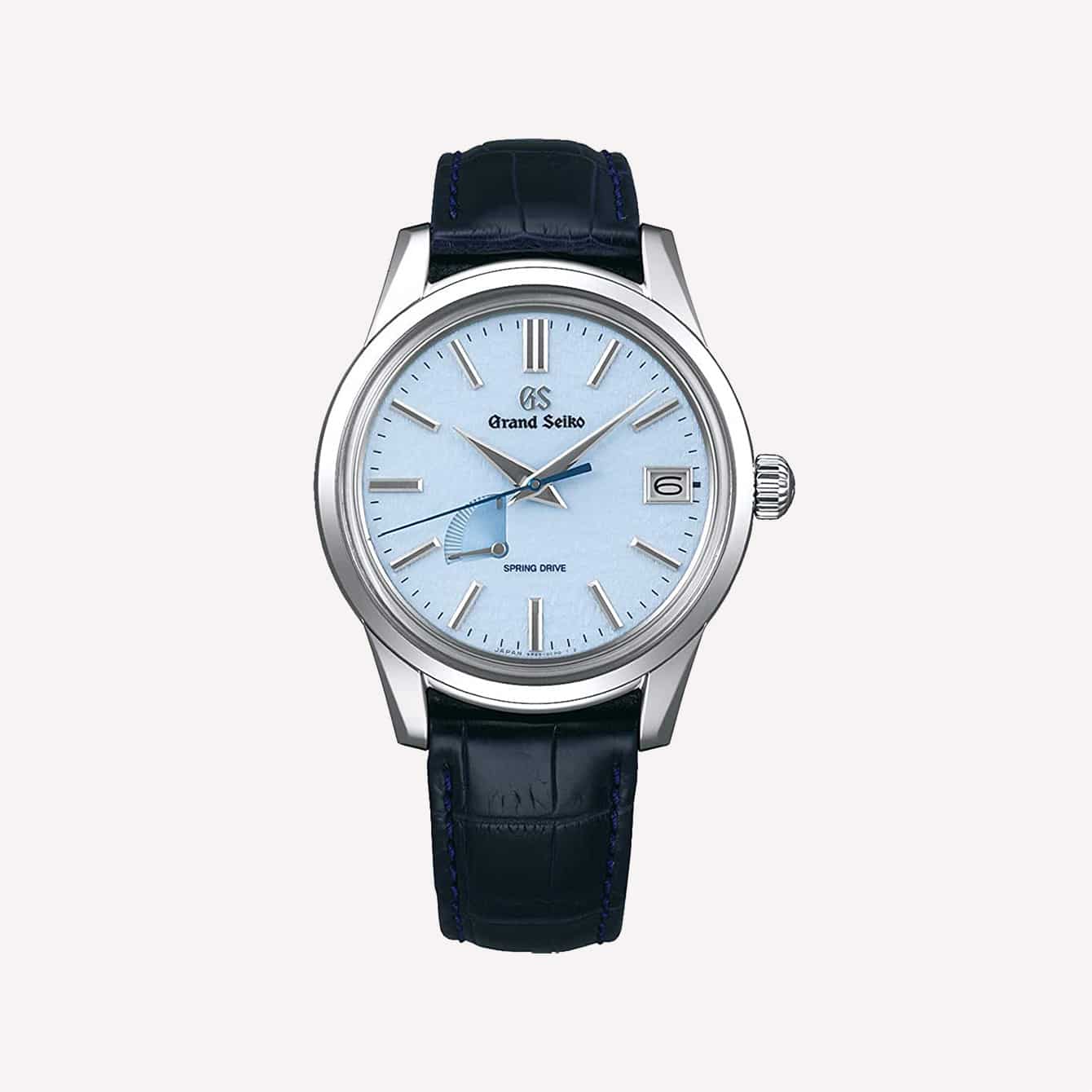 A lot of the highest-end Seikos use sapphire. For example, the Grand Seiko Snowflake SBGA407 is a hand-crafted luxury piece that runs on the brand's proprietary spring drive movement, an in-house innovation that boasts the high torque of a mechanical, but the accuracy of an electronic watch.
Considering how high-end the Snowflake is horologically and artistically, it makes sense that Seiko would outfit it with the industry's premium dial protector.
However, the quartz-powered Seiko Le Grand Sport SKK637 is in the $150 range and has a sapphire crystal.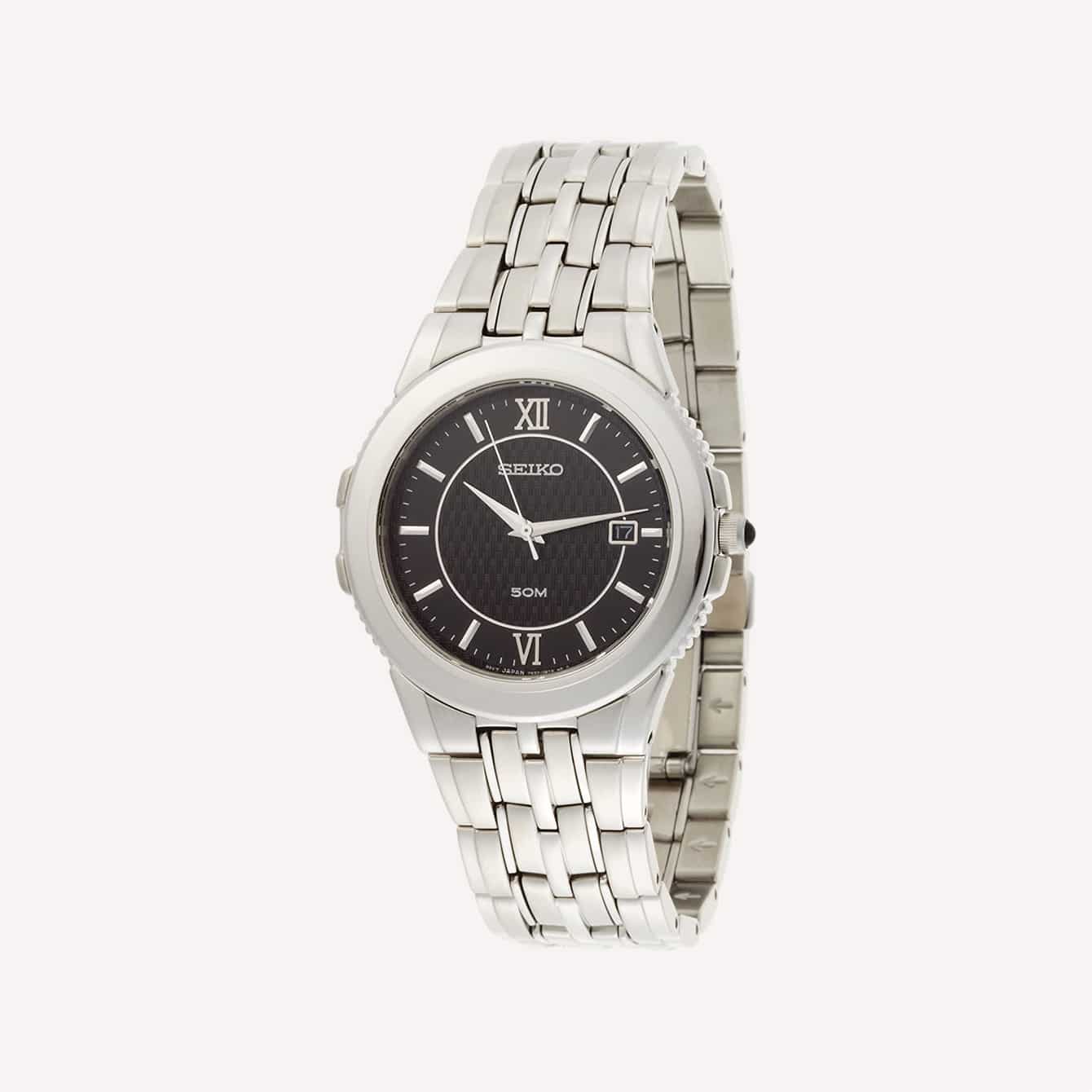 Seiko 5 sport watches and Presage dress watches, both automatic lines, feature timepieces hundreds of dollars more expensive than this Le Grand Sport, but they're all outfitted with Hardlex crystals.
The SKK637 has that luxury sport watch aesthetic. Even the multi-link bracelet is a cross between a classic sporty oyster and a formal Jubilee style. It's actually reminiscent of the stainless steel variation of the wave-dial Omega Seamaster 300 bracelets.
Thematically, it makes more sense that a watch like this would have a sapphire crystal. As a sport watch, the dial protector should be scratch-resistant. And since this watch takes on the responsibility of having a luxury aesthetic, a sapphire protector gives it a level of legitimacy.
These examples aren't 100% the rule with every Seiko model. I think there's enough reason though, whether they're being practical or trying to be on-brand, that justifies when Seiko uses Hardlex over sapphire and vice versa.
And on the occasions that they're actually trying to cut costs, Seiko makes up for it by serving up other cool features.
After all, they're a brand that the horologically curious go to for the most affordable automatics on the market. On top of that, Hardlex is at least a definite upgrade from regular mineral crystal.
Hardlex vs. Mineral Crystal
Regular mineral crystal is simply glass that's treated to be shatterproof and have a level of scratch-resistance. Hardlex is harder and more scratch-resistant than regular mineral crystal because of the added boron and proprietary heat treatment.
If you do get a scratch on your watch glass, both crystal materials are easily replaced. Hardlex is of course Seiko-specific unlike generic mineral glass, but most watch repairers have easy access to Seiko materials.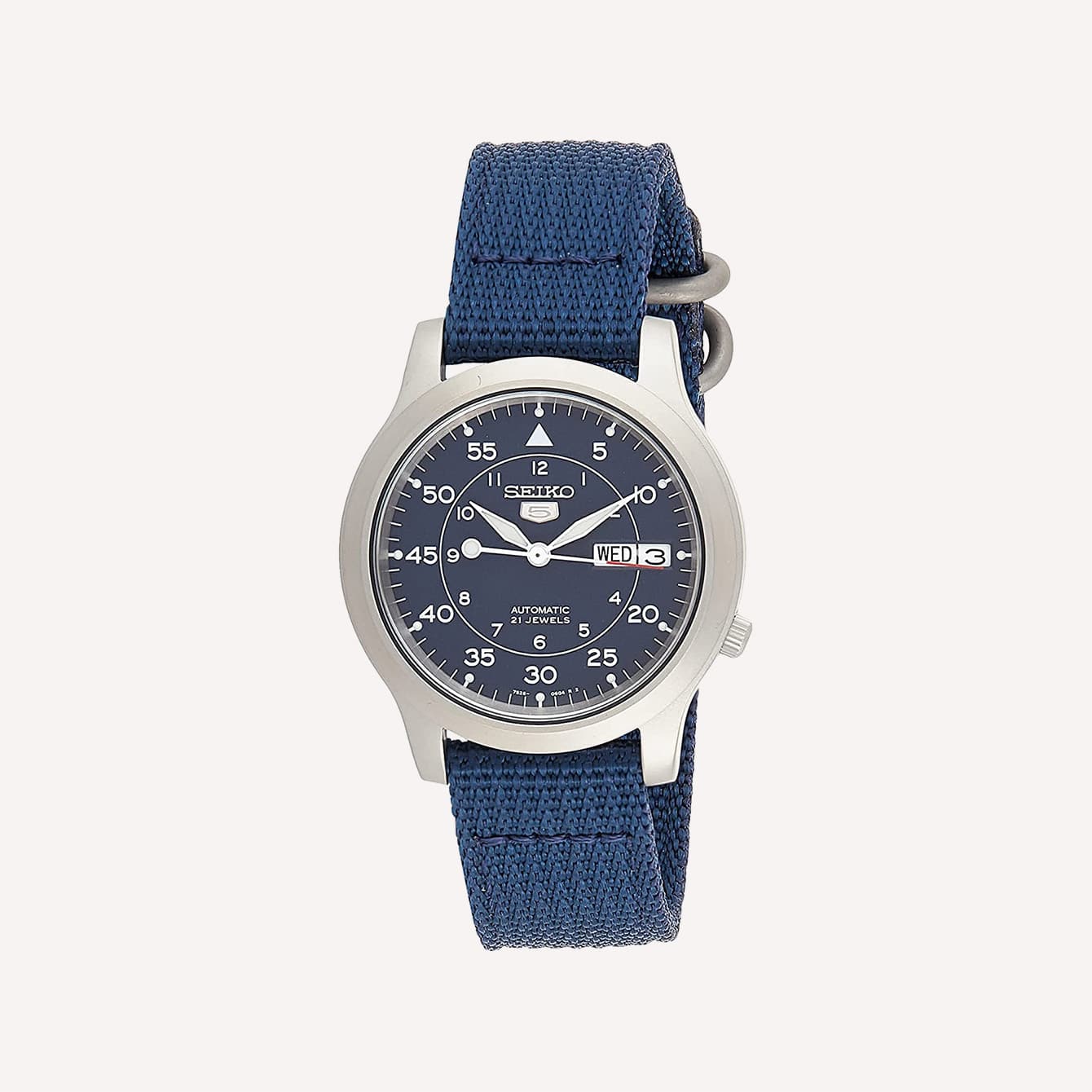 The Seiko 5 SNK807 is a good example of how Seiko pieces are more likely to punch above their weight, rather than have unnecessary cost-cuts.
As a beater field watch, it appropriately features a mineral dial protector. With its Hardlex crystal and automatic movement (that you can watch through the exhibition caseback), the SNK807 serves up way more than a comparable sub-100 field watch could typically offer.
On the higher end of the spectrum, the much-loved Seiko SKX007 also has a Hardlex crystal. Some people mod this watch to have a sapphire crystal.
Since it costs anywhere between $600 and $700, it definitely makes more sense to do this with the SKX007 than say an $80 beater. Personally though, I like the idea of this watch sporting their in-house crystal since the SKX is one of the brand's icons.
Hardlex vs. Acrylic
It goes without saying that Hardlex is of higher quality than acrylic crystal, which is actually just plastic. Some pros to acrylic is that it's cheap, lightweight, easy to shape, and impact-resistant. Save for some pre-70s vintage pieces, you won't find Seiko watches with acrylic crystals.
Conclusion
Hardlex is a step above regular mineral crystal in hardness. On the scratch-resistance front, it's the middle-ground between super premium sapphire and affordable mineral crystals.
It's understandable why watch fans expect sapphire crystals above a certain price point. I think Hardlex is a fine choice for non-luxury Seiko timepieces though, practically and brand-wise.