Sleek and minimalist, Bauhaus is a European art movement that expresses elegant simplicity.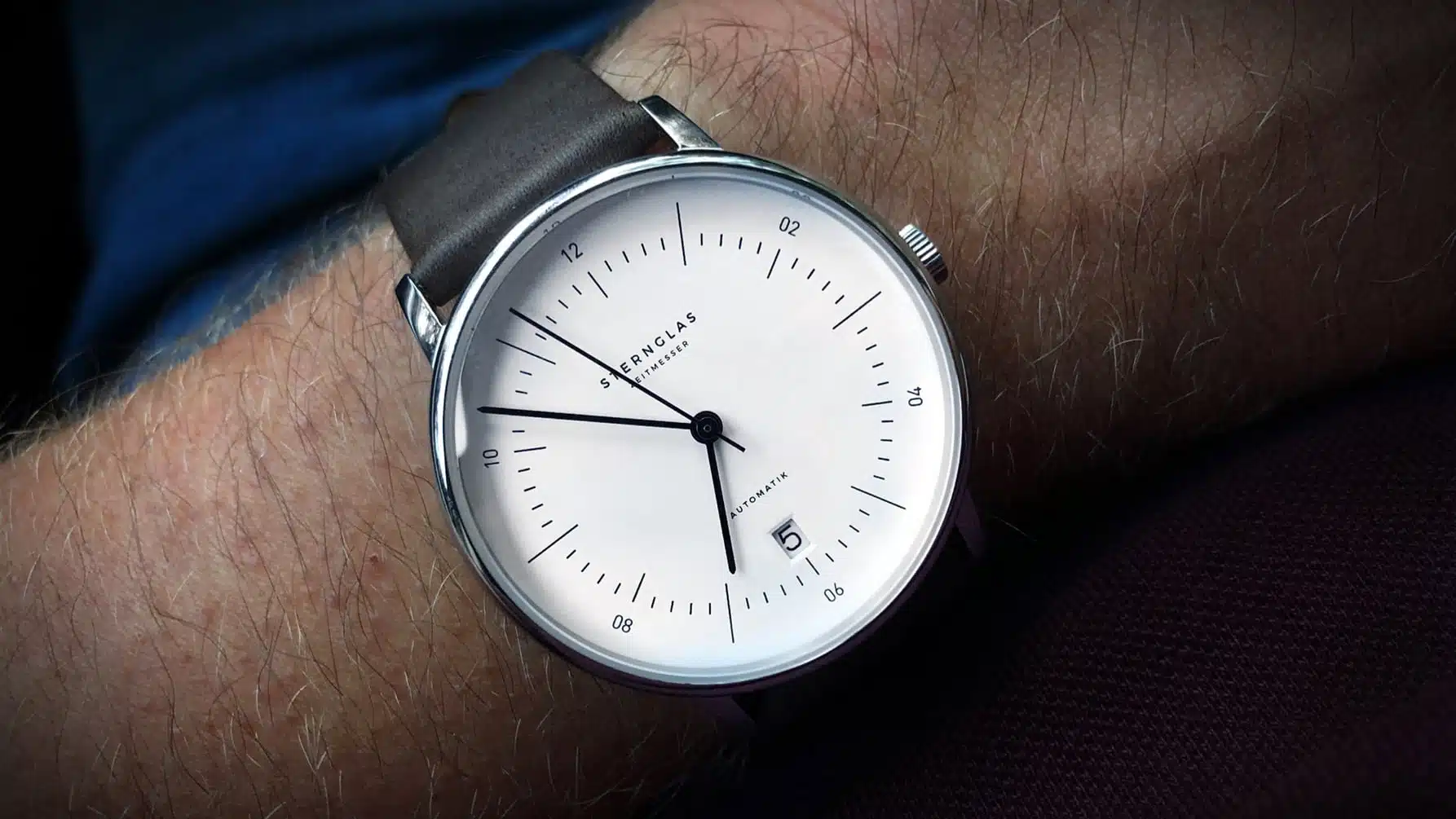 Unencumbered by superfluous design elements and sometimes bearing bold colors, Bauhaus-style watches are an interesting horological genre.
Due to its pared-down design elements, Bauhaus is an exceptional concept for dress watches, in particular.
Join me as I explore this often-overlooked segment of the watch market.
What is Bauhaus?
German thinker and architect Walter Gropius created the revolutionary Bauhaus school in Weimar, Germany in the turbulent years following the First World War.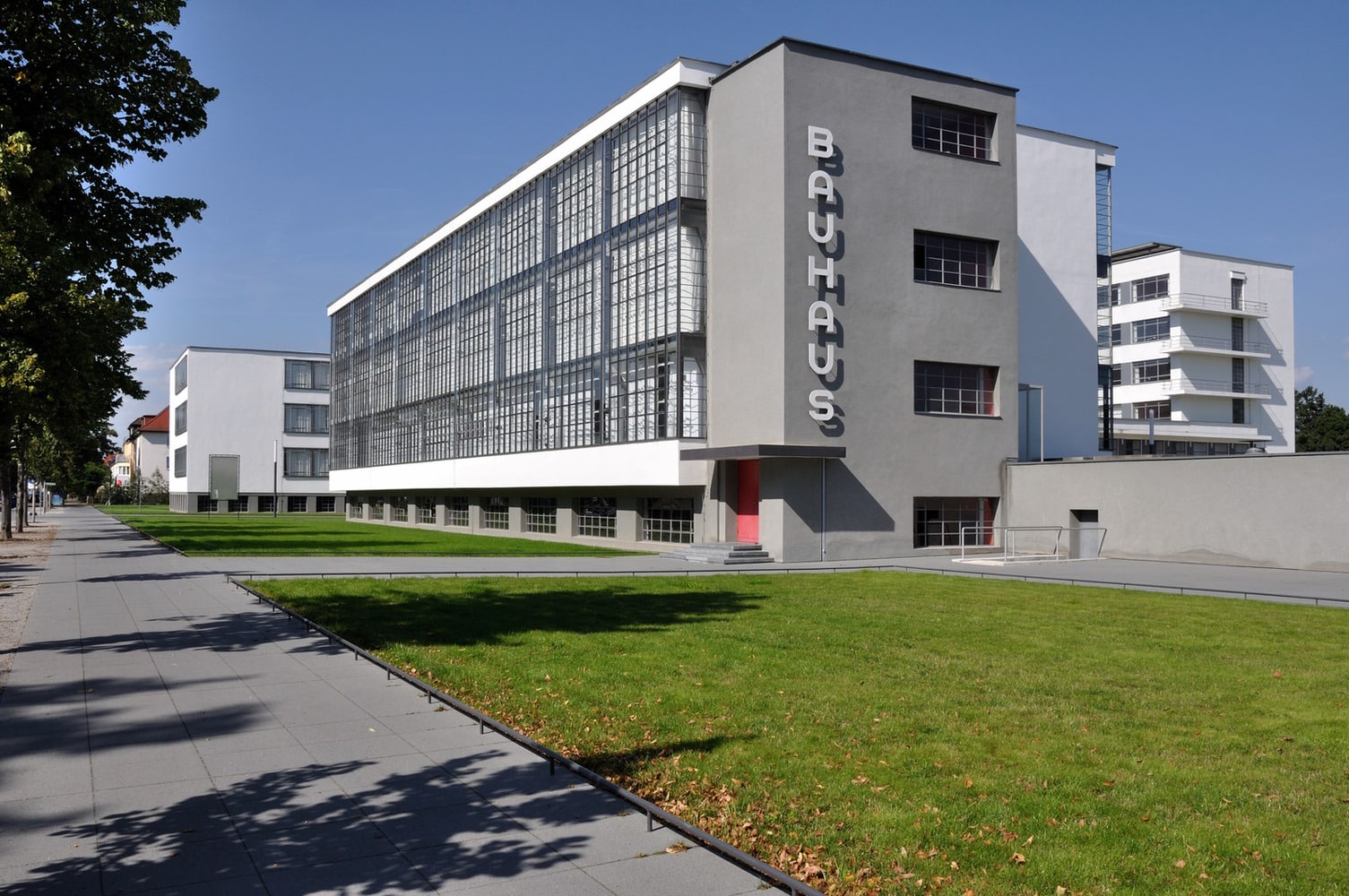 Bauhaus — meaning, essentially, "house of building" in German — was in some ways a reaction to the traditionalist design preferences of the Nazi Party. (Source).
With this school, Gropius intended to "build" ideas with his students and then help them express these ideas through the arts.
One of the core ideas of Bauhaus is that "form should follow function."
Another is that there should be "truth to materials" — meaning that materials used should be in the most natural state possible. For example, often in works of Bauhaus design wood is left untreated.
Gropius' school soon began to morph into a sort of artists' commune centered around these and other ideas.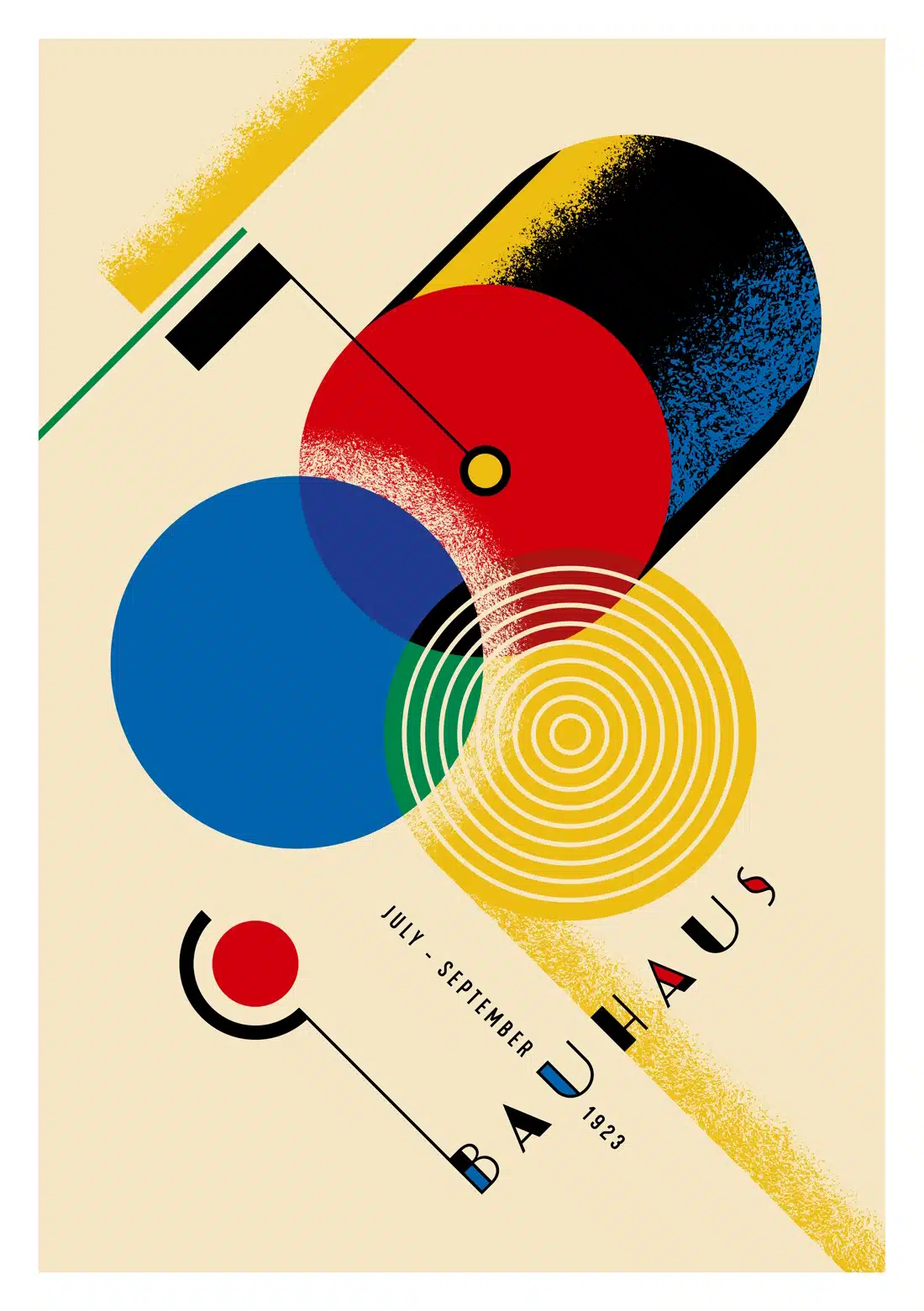 After just a few years of existence (1919-1933), due to pressure from the Nazis and after relocating several times within Germany, the school closed for good.
However, despite Bauhaus school's short life, the ideas and ideals of the strange institution became an incredibly influential artistic movement.
To learn more about the history of Bauhaus check out this short video:
To spot Bauhaus designs, I'd recommend looking for sleek geometric forms, bold primary color accents, and "modern materials" (such as glass, plastic, and plywood). (Source).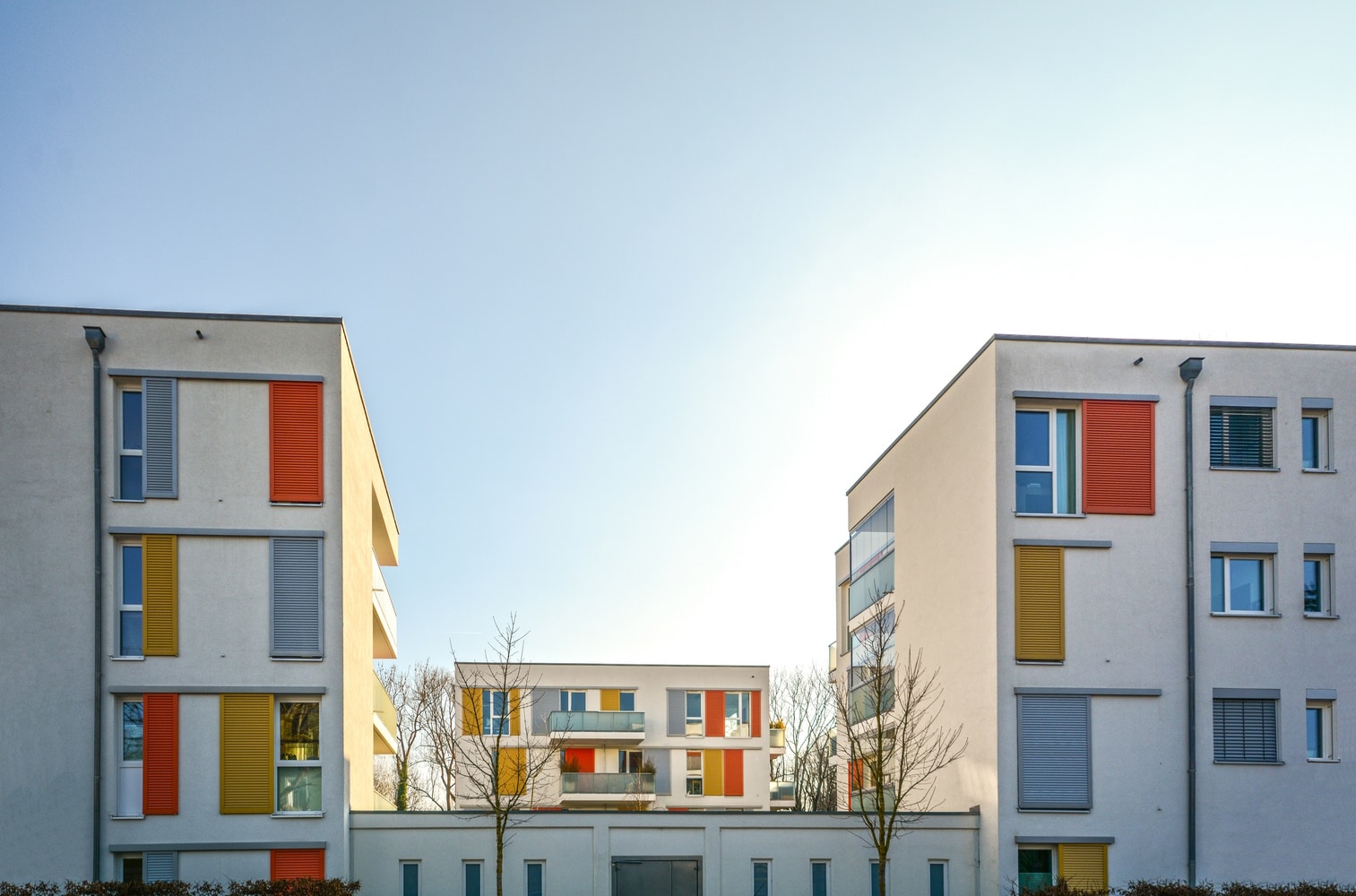 Walk around almost any major city and you're bound to see elements of Bauhaus design in buildings, advertising, art, and more.
Bauhaus Watch Brands
Bauhaus watches typically have sparse dials that often incorporate bold, primary colors, and geometric designs.
Here are five watch brands that are commonly associated with the Bauhaus style:
Nomos
Headquartered in Glashütte, Germany, Nomos was founded by Roland Schwertner in 1990.
The Slender Wrist founder, Brock McGoff, has been test-driving a Nomos Tangente lately. I have to say, this looks like a really nice watch.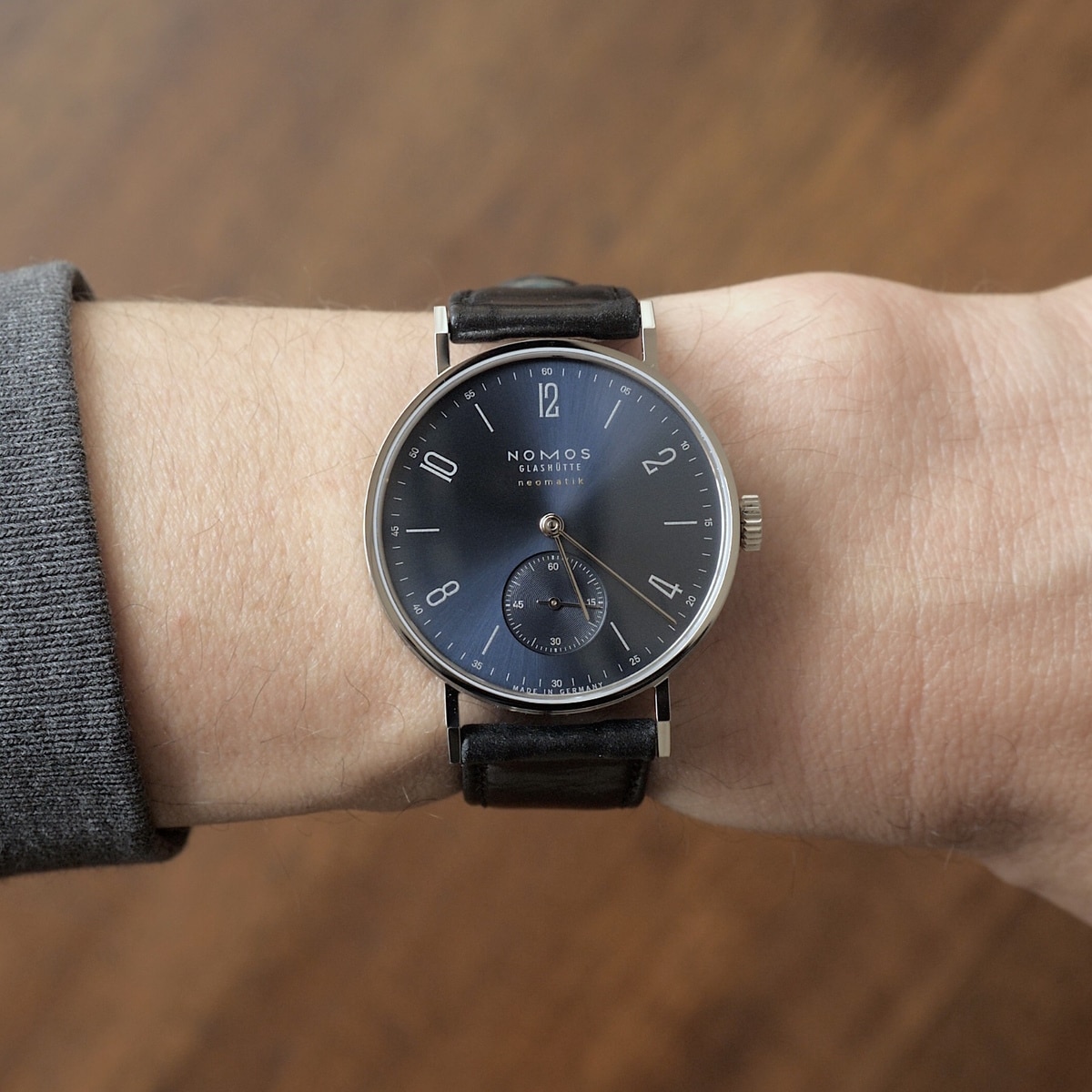 The blue dial isn't as bold as I'd expect from a Bauhaus-inspired brand, and honestly, that's a good thing in my book.
Watch this short clip to hear Brock share his thoughts about this watch:
If you like the minimalism of Bauhaus, want some color in the dial but don't want something super bold, consider the Nomos Tangente.
That said, Nomos has a lot of bold options too, if that's your thing.
Sternglas
All the watches in Sternglas' men's collection embody core Bauhaus elements. If you're still struggling to discern Bauhaus style, check out Sternglas.
I'm in love with the Sternglas Naos Automatic watch. In fact, after reading Zsolt's review of this timepiece I first became interested in Bauhaus design. The Naos Automatic is near the top of my "wishlist" because of its strikingly minimalist design.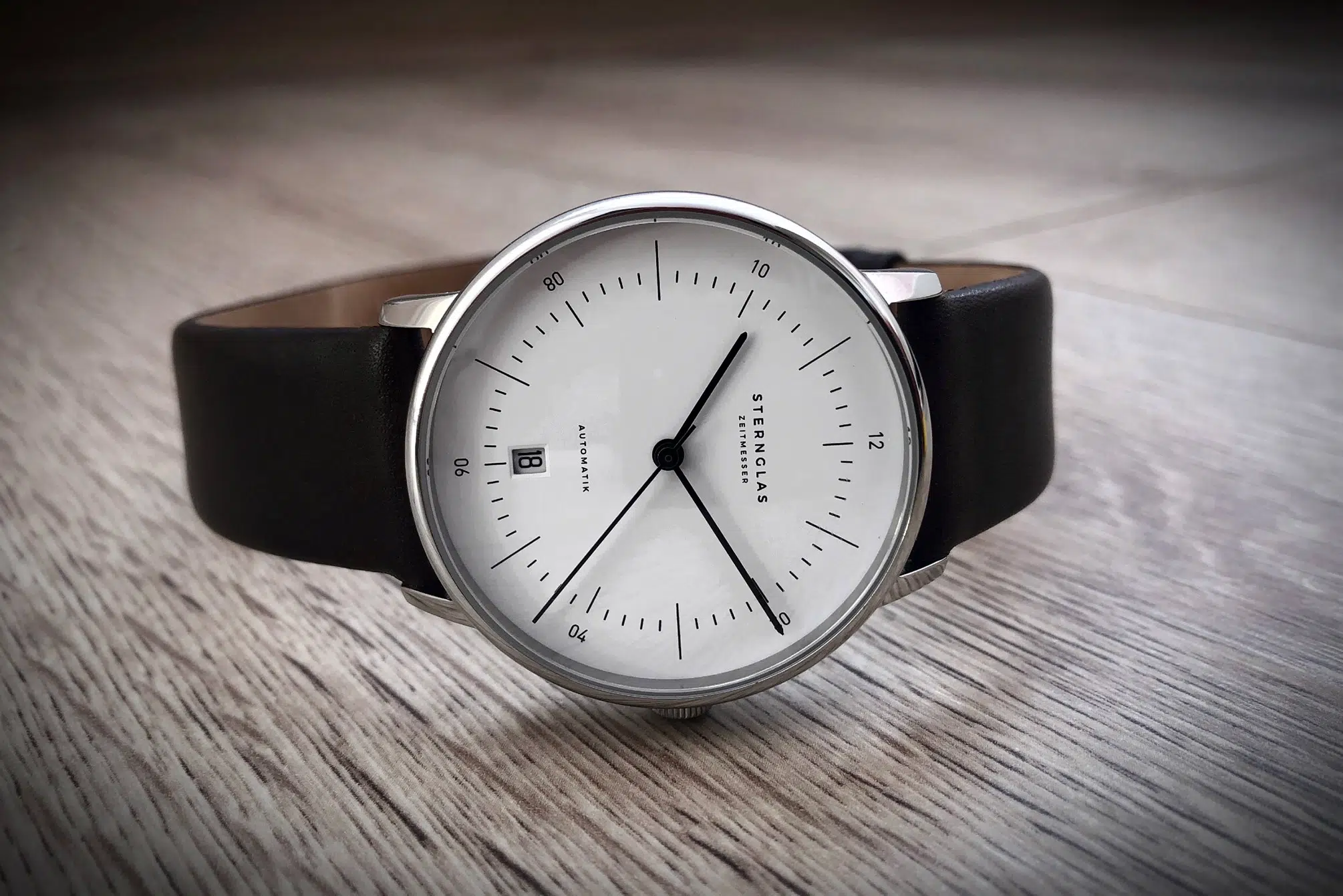 Even without much going on in the dial department, it looks very European to me. The dial seems to suggest the kind of precision and punctuality I've come to expect from some of my European friends.
PointTec (Junkers)
PointTec is a 30-year-old watch company that offers quality, made-in-Germany watches, many of which sport a Bauhaus aesthetic.
In 2019, PointTec integrated their production partner, Ruhla, and since then PointTec's watches are made in their own Bauhaus-styled building which was built in 1929. The company also runs a Bauhaus watch museum.
PointTec owns several Bauhaus watch brands including Bauhaus, Iron Annie, Zeppelin, and Junkers. While all of these brands somewhat follow the Bauhaus tradition, I'll focus on Junkers', the oldest and best well-known of the brands.
Junkers' connection with the Bauhaus began way back during the movement's genesis in the early 20th century in Dessau, Germany.
Today, Junkers manufactures watches with names like "Bauhaus," "Dessau," and "Baumaster," names that clearly pay homage to this cherished connection to Gropius' original school.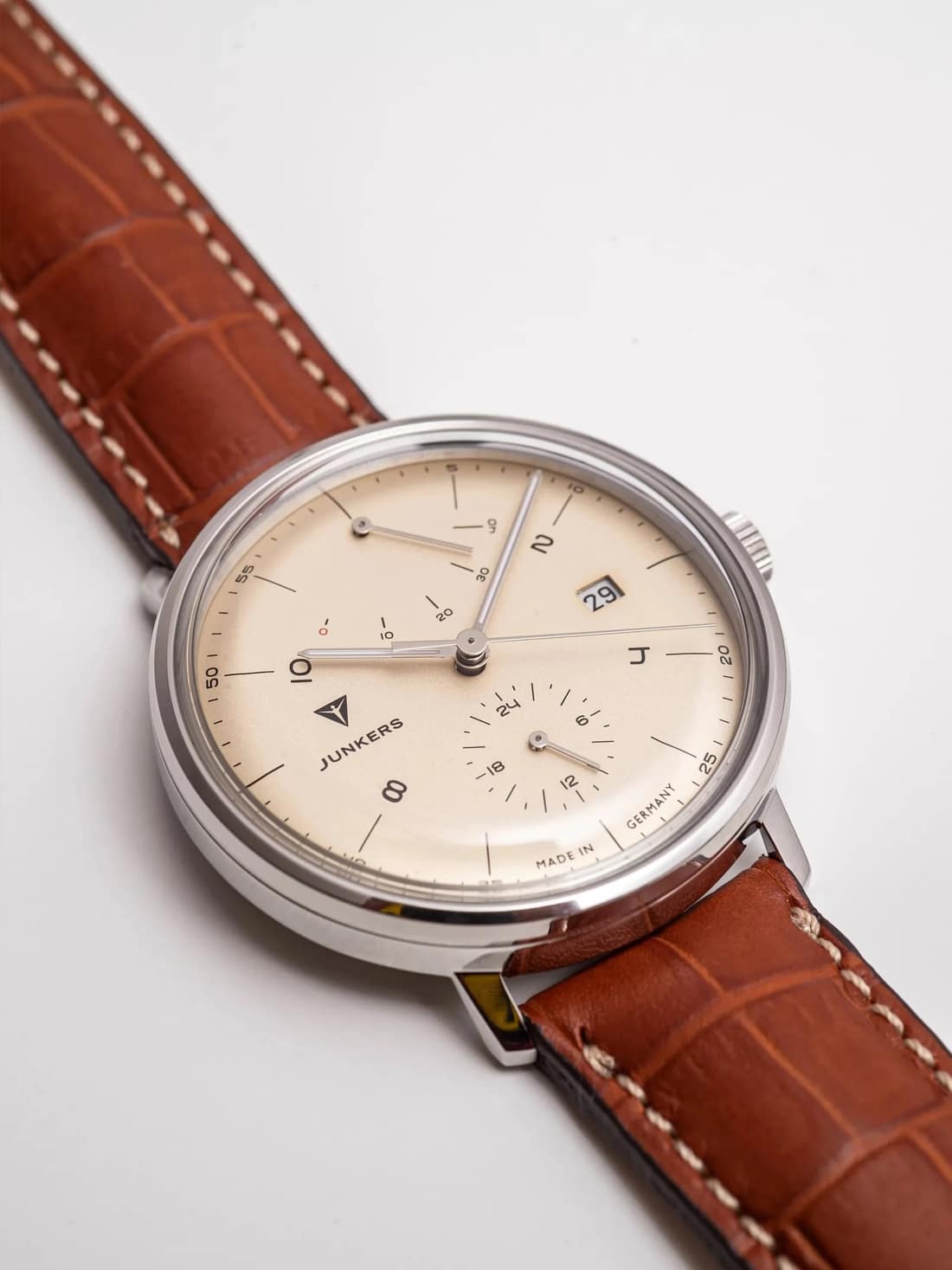 Junkers' Bauhaus-inspired designs are polished and well-executed. You won't see a lot of bright dial colors in Junkers' catalog, which is good news for those of us that like our watches to keep a low profile.
However, I have some bad news for guys with small wrists. It seems that the smallest case diameter size that Junkers offers is 41mm, making them too large to comfortably fit on slender wrists.
However out of the four sister companies owned by PointTec, only "Bauhaus" offers a 36mm watch.
Walter Gropius
While Junkers takes a subdued approach to Bauhaus design, Walter Gropius goes all in on wacky, experimental dials.
With watch names like "Excentric," this is a brand that owns its peculiarity as it showcases the more irreverent side of the Bauhaus movement.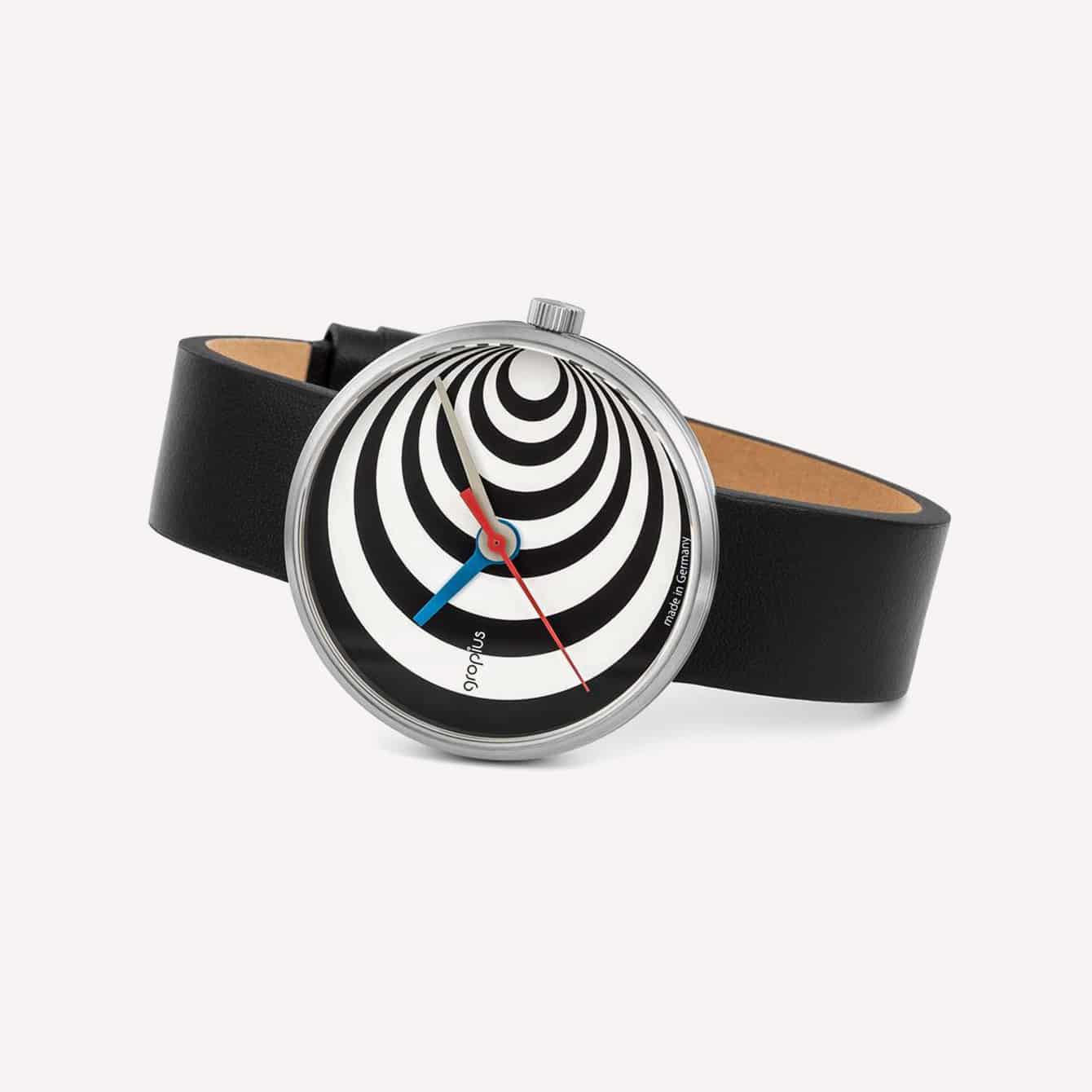 Walter Gropius (the man) would be proud to be the namesake of this offbeat brand.
Look into this brand if you're an artistic type looking to express your wild side.
Junghans
Founded in 1861, Junghans is the only brand on my list that long predates the Bauhaus school. For a time, starting in 1903, Junghans was the largest clock manufacturer in the world.
Some of Junghans' watches are in the Bauhaus style, including the Max Bill Automatic Bauhaus, named after an eminent Bauhaus scholar.
According to Esquire, this watches' red hands are reminiscent of the red door of the Bauhaus school, a sketch of which is etched on the caseback.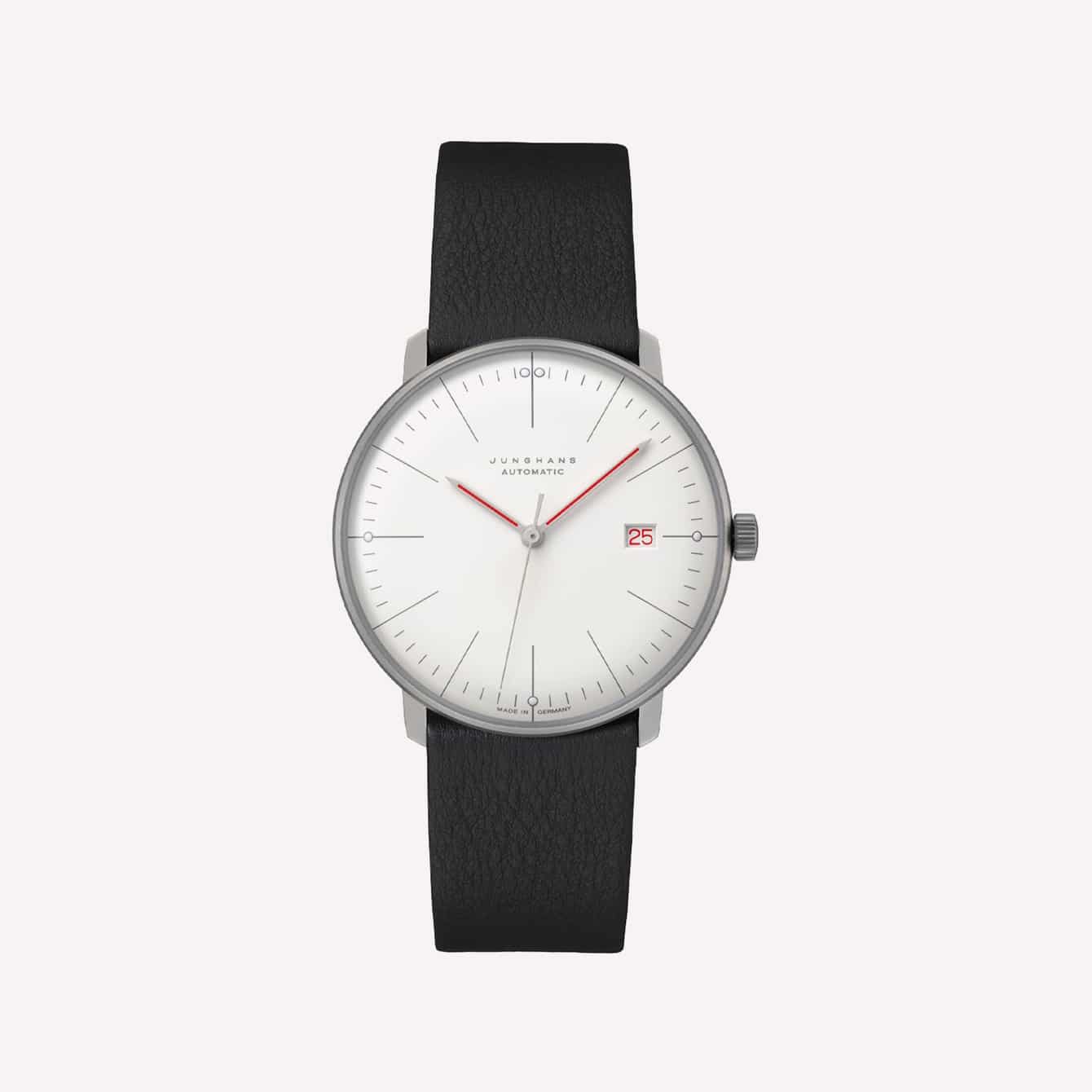 With a 38mm case, a svelte profile, and a dial that's incredibly pleasing to the eye, this is a watch that's great for men of all wrist sizes.
Wrapping It Up
Whether subdued and minimal or loud and eccentric, there's a Bauhaus-inspired watch for almost anyone.
Do you like Bauhaus design? Would you wear a wacky Bauhaus-inspired watch like the Gropius Excentric? Let me know in the comments!