Watch size is subject to trend. But just because large watches are in style doesn't mean you should wear them.
Just like relaxed fit jeans were all the rage when I was in middle school in the mid 90s, oversized, bulky watches have been cool for the past few couple of decades.

Regardless of what's in vogue, I'll always prefer a smaller sized watch. Going by case diameter, I'm talking about 38mm or smaller (I think 36mm is the sweet spot).
Here are six reasons why I love wearing small watches:
#1: I Have Slender Wrists
This is the main reason why I love smaller watches: because I have smaller wrists (about 6.3" around).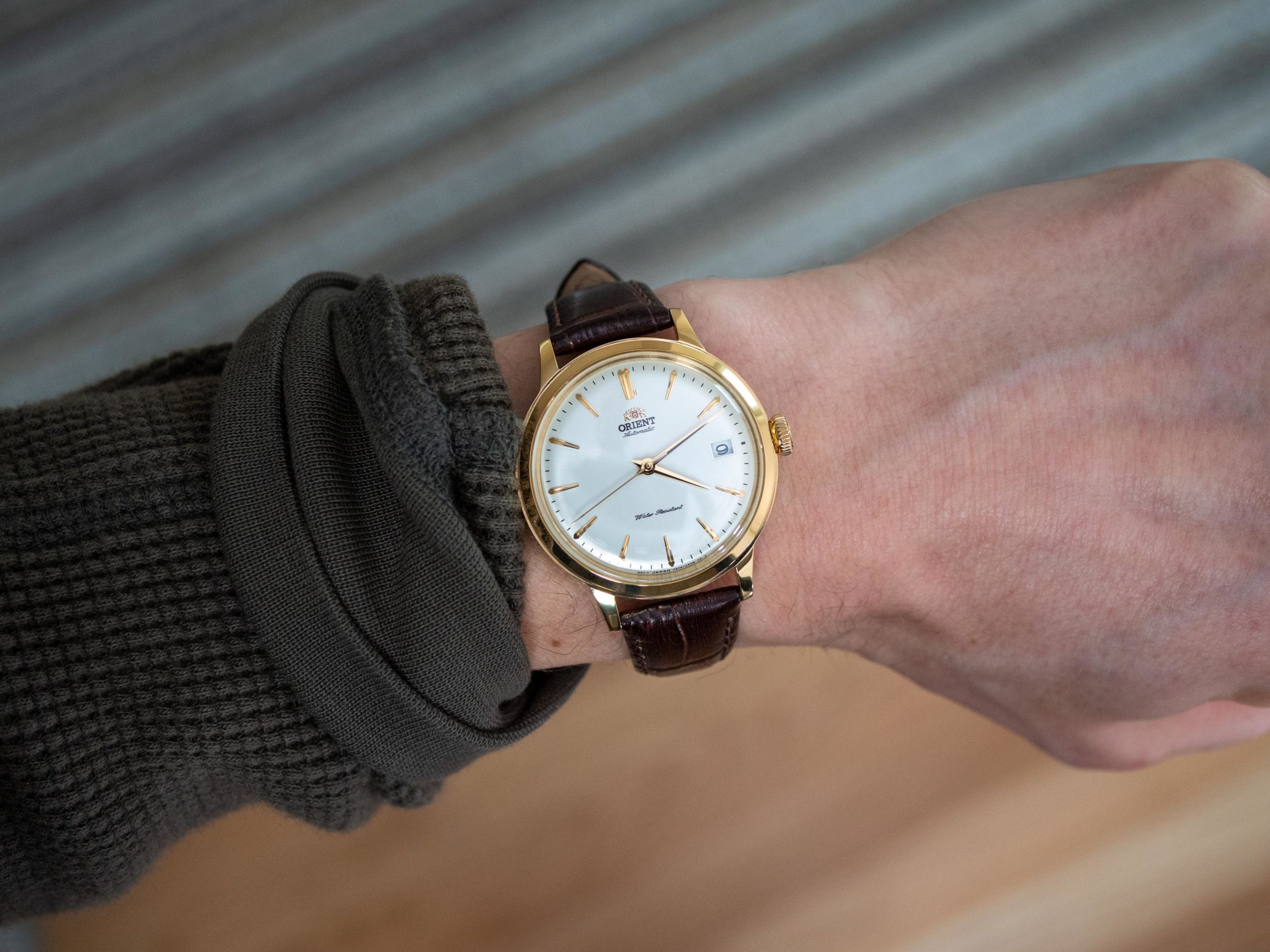 I'm intentional about making sure my clothes fit, and I want my accessories to fit just as well. That means they should be proportionate to my build (i.e., small).
In the same way that wearing 34″ inseam pants makes me look shorter than I am, wearing a huge watch will make my wrist and hand look smaller than they actually are.
The same goes for any accessories. Just imagine Shaquille O'Neil wearing a skinny tie. It wouldn't be a good look!

This is one of the reasons that women's watches (traditionally) are smaller than men's watches. Women typically have smaller hands, wrists and arms than men do.

So I like to wear small watches that look appropriate for my frame, rather than big watches, no matter what's currently on trend.

Speaking of which…
#2: Fashion Watches Are HUUUGE
The so called "fashion watch" industry has exploded over the past few years, mostly due to the availability and ease of buying cheap watches from China via Ali Express and similar online marketplaces.

You can literally start your own watch brand with white label, ultra cheap watches in almost any style, without leaving your living room.
And many people are doing this. It's a real gold rush right now 🤑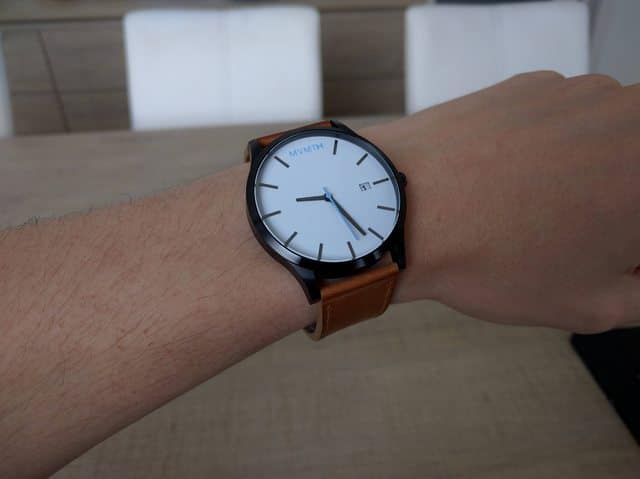 In general, these fashion watches tend to be oversized. What I mean is, they're artificially large.
They have tiny, thin quartz movements and typically feature minimalistic designs, so they're no reason for the actual case to be very large, other than the fact that big watches are trendy right now.

If you look at the vintage watch market, you'll find lots of men's watches in the 34-38mm range. Many of these are mechanical watches with intricate, complicated movements inside.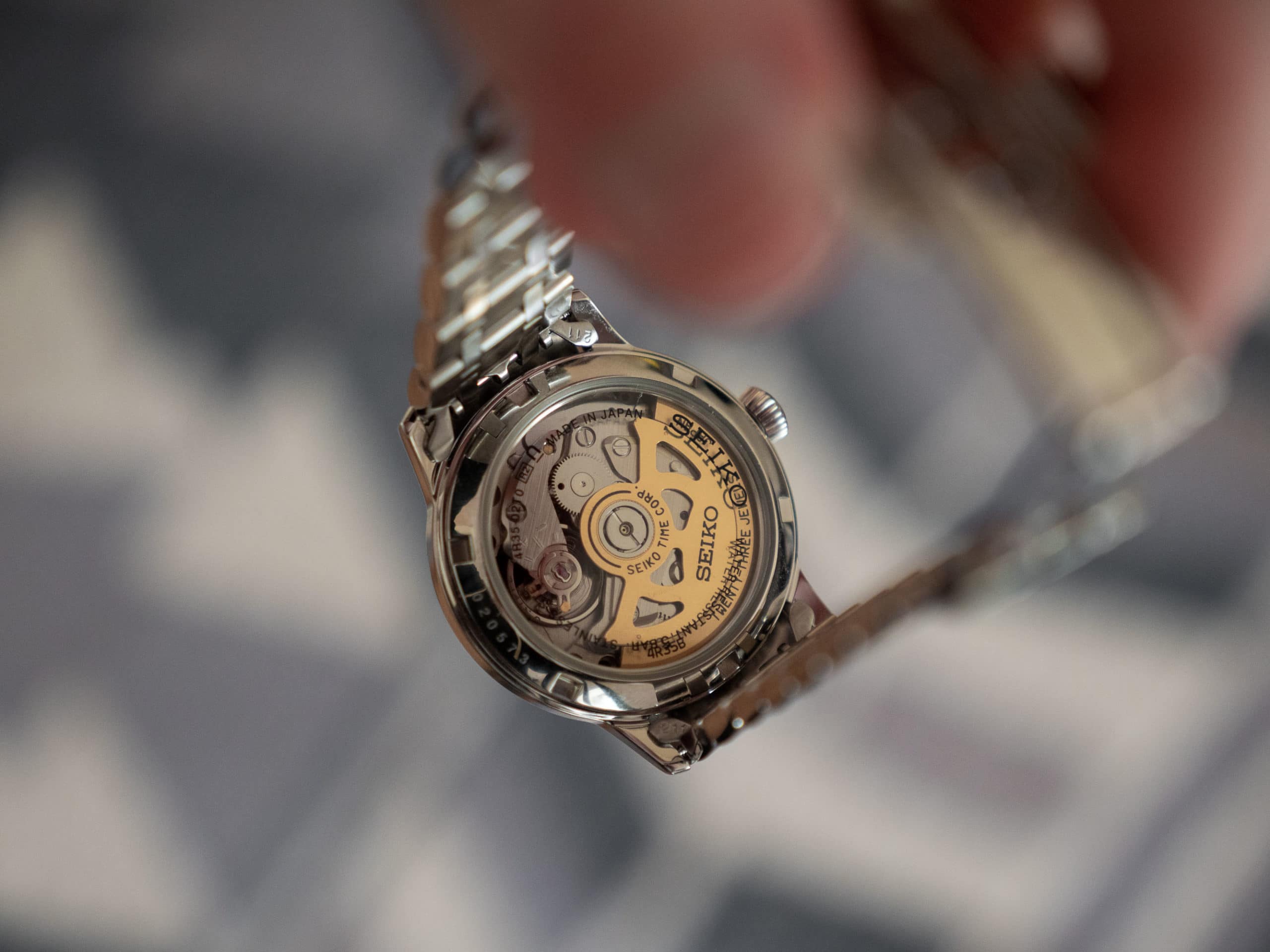 If you open up these watches, you won't find a lot of empty space inside. In fact, many watch manufactures take pride in making a small, low profile mechanical watch. It's an amazing feat of engineering!

Of course, people didn't have smaller wrists in the 50s, 60s and 70s. They just didn't have a desire for huge, bulky watches.

Call me a watch snob, but I love wearing watches that are blatantly not fashion watches. When I'm wearing my $100 37mm Seiko 5 and see some other guy wearing a 44mm monstrosity from MVMT, do I feel superior to him?
Damn right I do.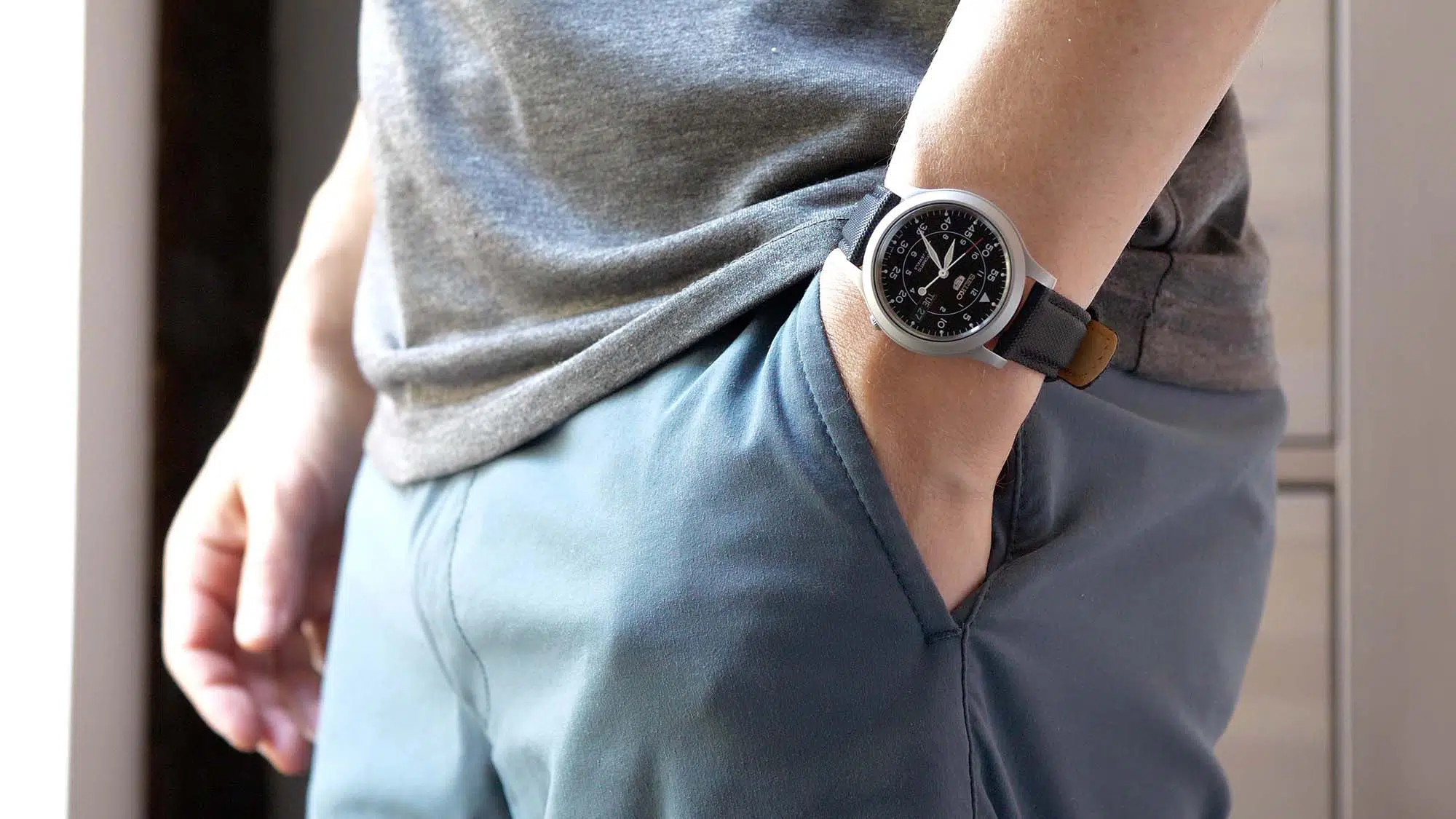 Just kidding…kind of. But not really.
I actually feel bad that so many men don't know that they can get an amazing watch for the same price as a Daniel Wellington or MVMT. I think if people understood that they weren't actually getting "affordable luxury" they would do a little more research before making a purchase.

Either way, I'll take a smaller non-fashion watch any day of the week!
#3: Small Watches Are Less Expensive
This is especially true for luxury watches that are made with expensive materials like gold or diamonds. A smaller watch requires less materials, so it's cheaper.

Look at the vintage Rolex market:
Ladies' watches are much more affordable than men's, and they're also much smaller. A 34mm Oyster Perpetual is cheaper than a 39mm OP.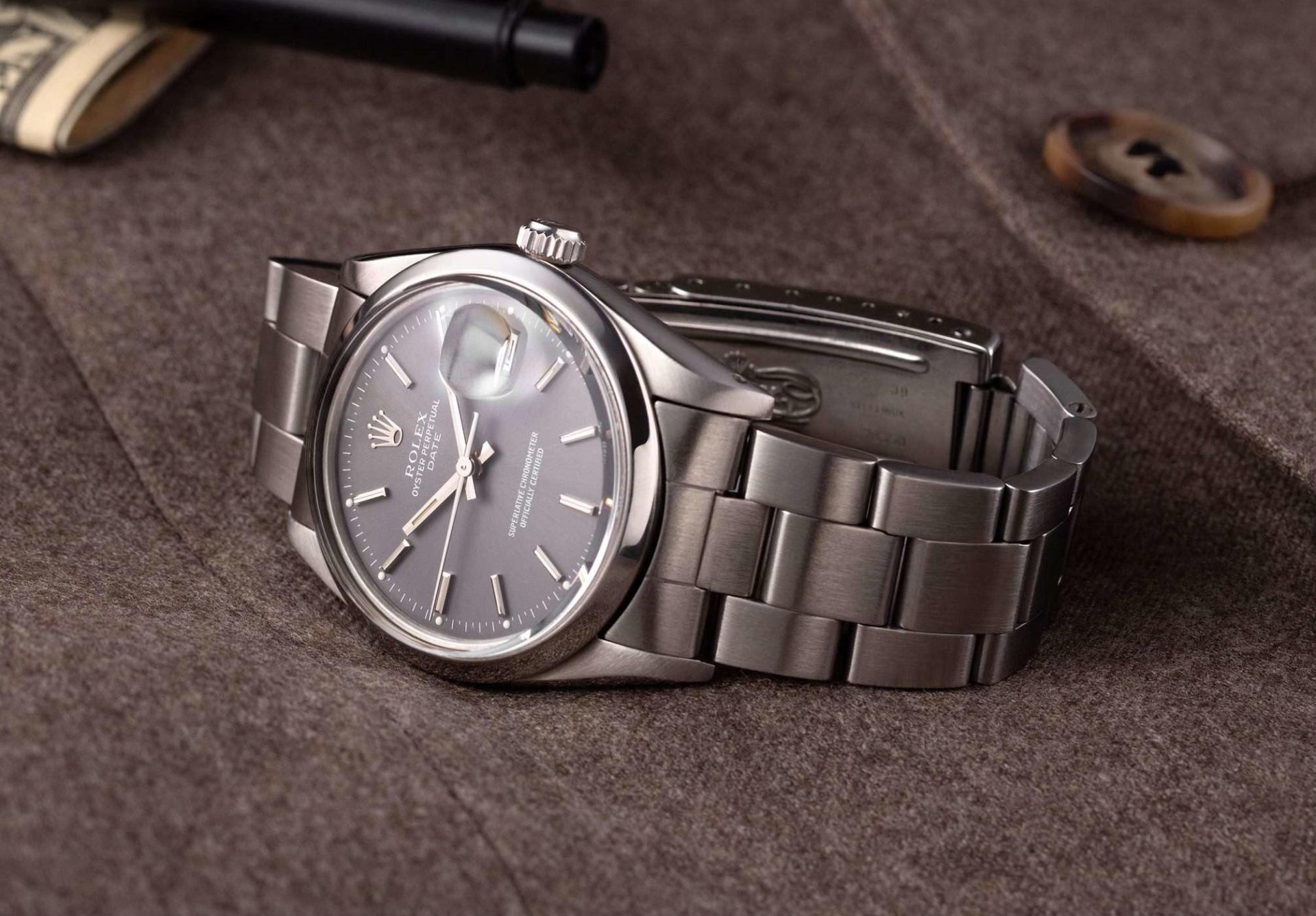 Or look at a classic luxury watch like the Omega Speedmaster. The smaller version (the Speedmaster Reduced) is more affordable.
Same goes for entry-level watches like the iconic Seiko SKX. The 013 (one of my personal favorites) was slightly cheaper than its big brothers, the 007 and 009, before it was discontinued.

So, while I prefer smaller watches anyway, saving a little money is an added benefit of going small.
#4: They're Tasteful & Elegant
While some think my personal style aesthetic boring, I consider my wardrobe and outfits to be understated.
I don't want to stand out by wearing loud, bold colors and patterns. I don't like calling attention to myself with super unique or unconventional accessories. I don't wear "statement pieces" because I'm intentionally not making a statement.

Big watches scream LOOK AT ME!
Smaller watches whisper, "Come a little closer if you'd like…".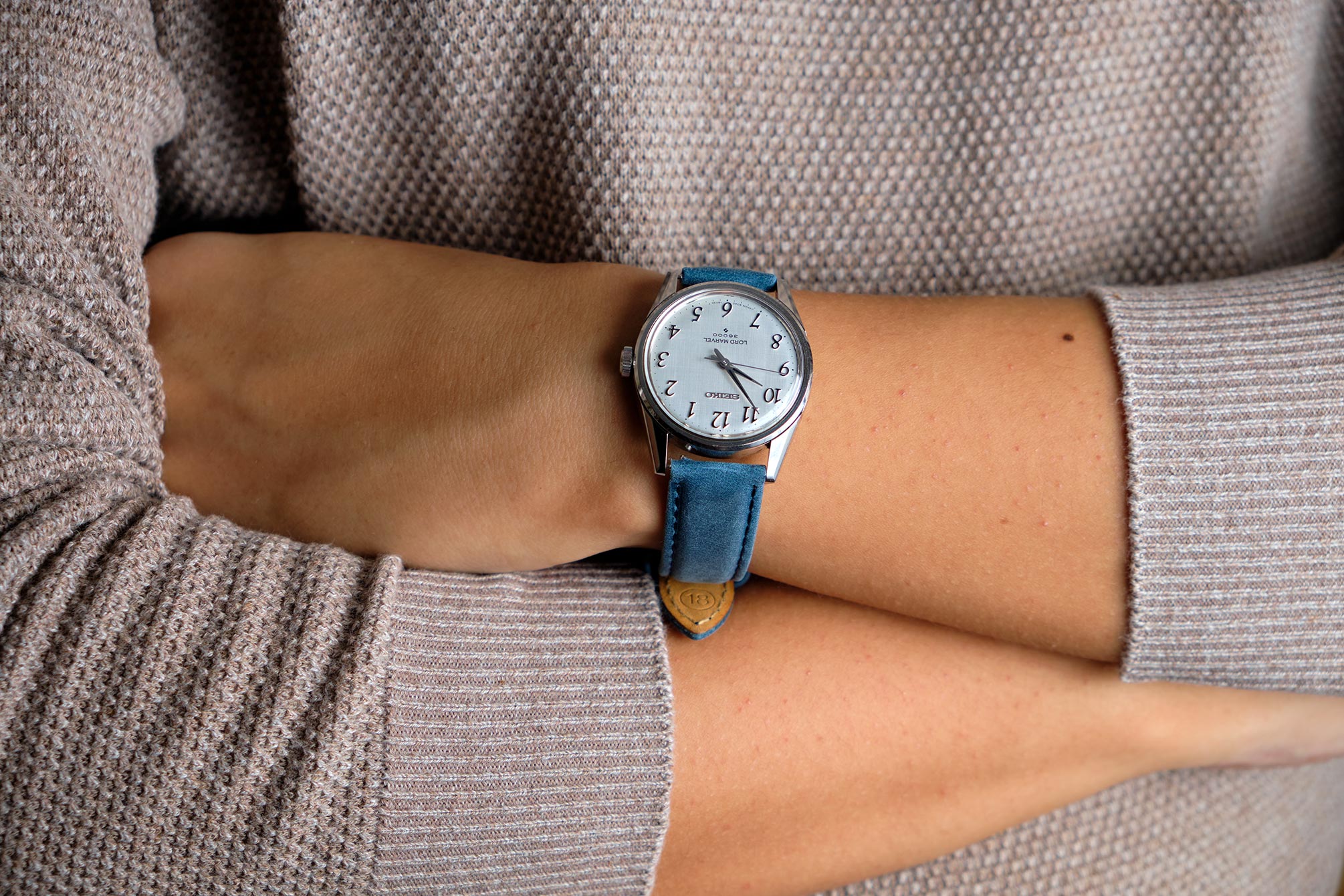 That's much more my speed.

Especially nowadays, in a sea of ugly, oversized fashion watches, a smaller watch is more tasteful and elegant than ever. Want to set yourself apart in a classy way? Go small 🤌🏼
#5: Small Watches Are "Timeless"
It's probably inaccurate to think that anything us humans wear right now is truly "timeless".
I imagine even the suit and tie will eventually be replaced with some sort of nanotech athleisure jumpsuit (for the record, I'm cool with that).

But as far as watches go, small and medium sized watches are as timeless as it gets. A 44mm MVMT watch will look absolutely ridiculous in a few years, guaranteed (if it's still ticking, that is).

But a 38mm Hamilton? It will age gracefully like top shelf bourbon.

How about a 36mm Rolex? That will still look great in 25 years, just like it looked great 25 years ago.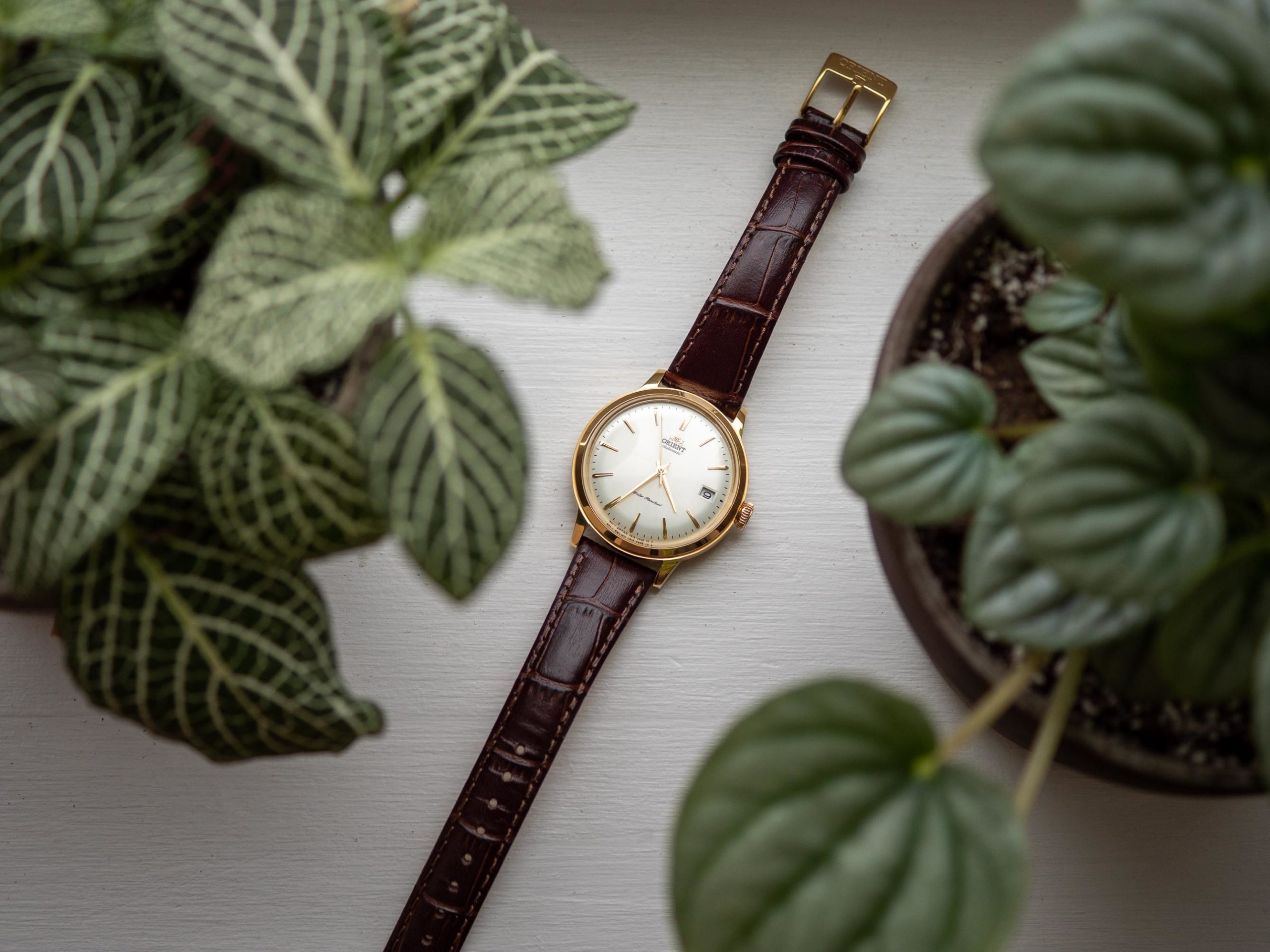 A 34mm Seiko Presage or 36mm Orient Bambino will look just as gorgeous in 10 years as they do today. And they'd have been been perfectly acceptable in the 1950s.

So if you want to build a wardrobe that has a little staying power, go with a small or medium sized watch. You'll be ahead of the curve when big watches inevitably fall out of fashion.
#6: Anyone Can Wear Small Watches
I've never seen a 38mm watch look too small on anyone, even guys with 7+ inch wrists.
But I see guys with average or smaller wrists wearing watches that are too big for them almost every day.
The truth is, anyone can wear "small" watches. A 36mm watch looks just fine on a 6.5″ wrist.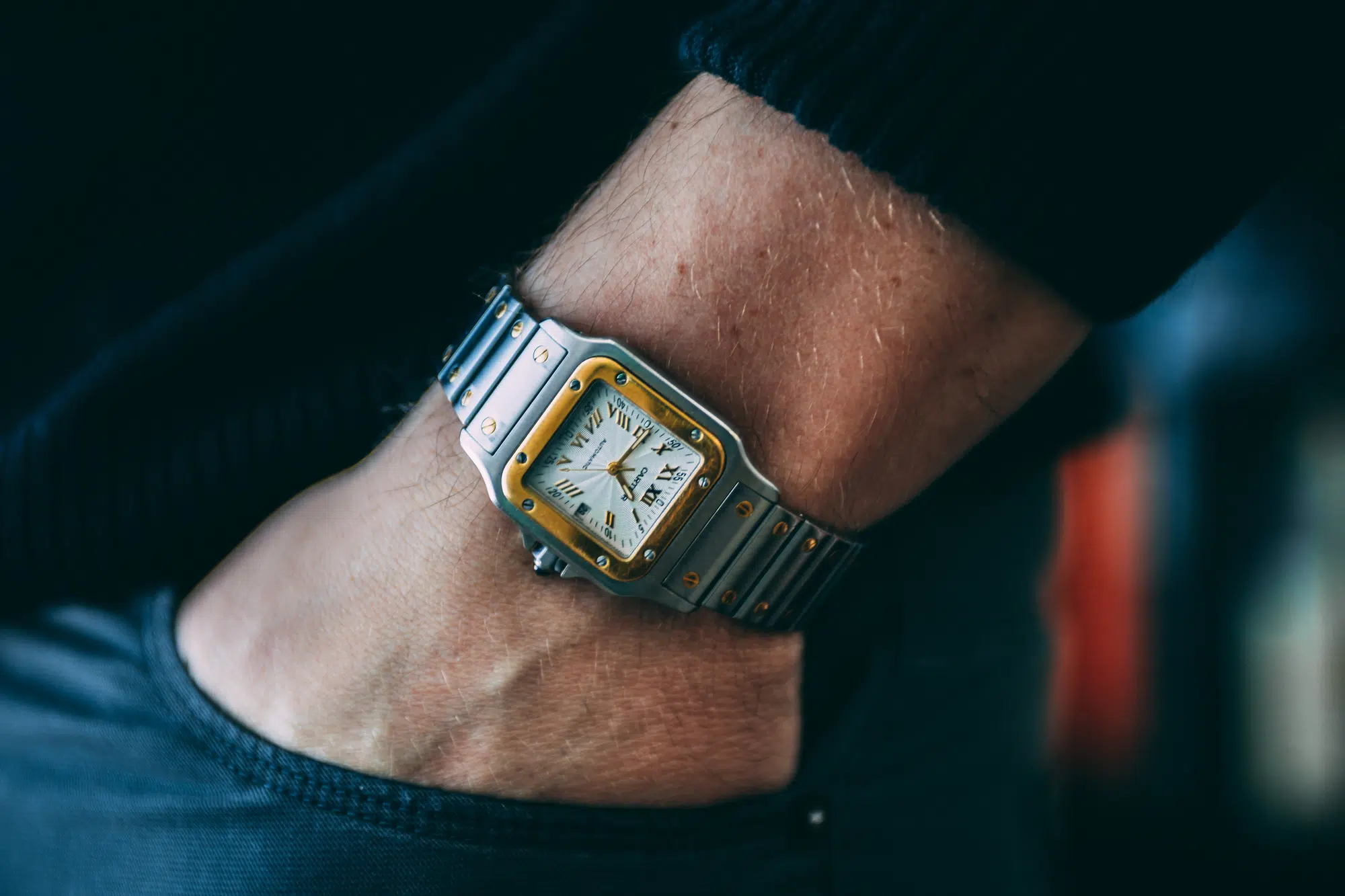 But not everyone can pull off a larger watch. In other words:
Small watches look okay on big wrists, but big watches look bad on small wrists.
When someone asks me, "does this watch look too small?" my answer is always no. And I usually show them that picture of Muhammad Ali wearing a Cartier Tank, just to drive the point home.
I don't know why guys are so paranoid about this. Wrist size and watch size has nothing to do with masculinity, and when I see a guy with big wrists wearing a small watch, I have nothing but respect for him. There's a man who's comfortable with his appearance.
Go Small or Go Home
These are just six reasons why I love small watches, and I why I think more men should embrace them.
I don't wear any watch over 38mm these days. My favorite watches are 34-36mm, and I'd consider going even smaller.
What about you? Share your thoughts in the comments section below!