Seiko is one of the coolest and most trusted watch brands, and in this post, we dive into their history.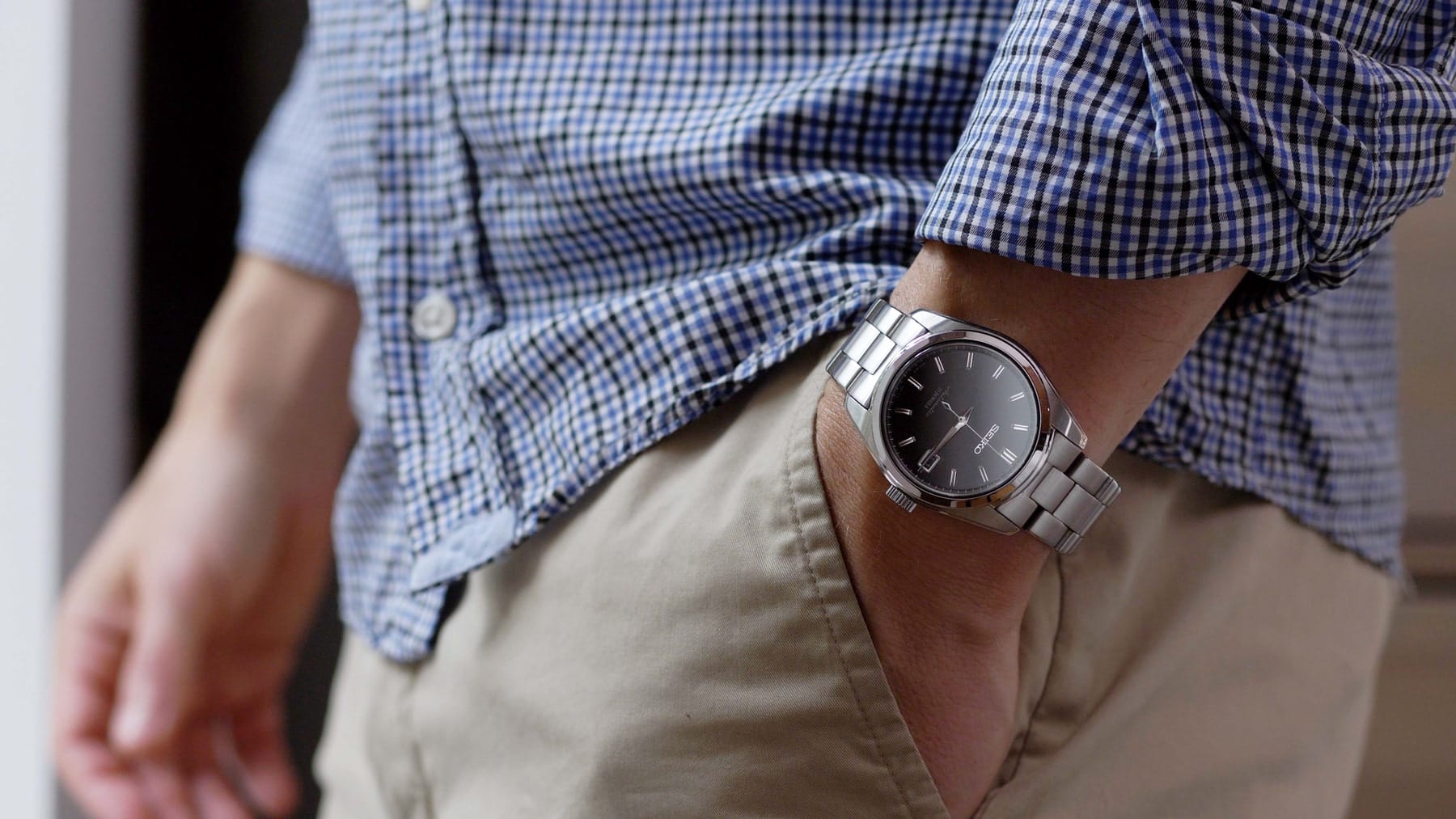 Seiko has historically produced and continues to produce, some of the most accurate and innovative watches ever made. Their corporate philosophy, artisan culture, and technological innovation ensure that they will remain on the cutting edge of watch design far into the future.
In my opinion, Seiko's history would make a great case study for any entreprenuer.
It all started when a young 11-year-old Kintarō Hattori was apprenticed to a clockmaker.
In 1881, after learning the craft, he opened his own shop at age 21 selling and repairing clocks.
This isn't merely the story of an entrepreneurial young man making his way. Hattori wanted to make superior products that rivaled or surpassed those made in Europe.
He was determined to always be "one step ahead of the rest." He named his company Seikosha or House of Exquisite Success. Hattori descendants are still involved in running Seiko today.
What Makes Seiko So Prolific?
Seiko is the epitome of craftsmanship elevated to artistry.
This isn't limited to only expensive watches made from precious metals and embellished with gems. It's an integral part of every watch whether it costs under $50 or over $500,000.
The goal is always to make exquisite timepieces that are reliable and accurate. In other words, what goes into the watch is as important as what's on the outside, and every little detail is thoughtfully considered and engineered.
This also means that every purchaser is getting a watch that they count on for years to come.
From the beginning, Hattori forged strong relationships with the importers of watch movements so that he was able to continue making watches when others were impacted by delays or shortages.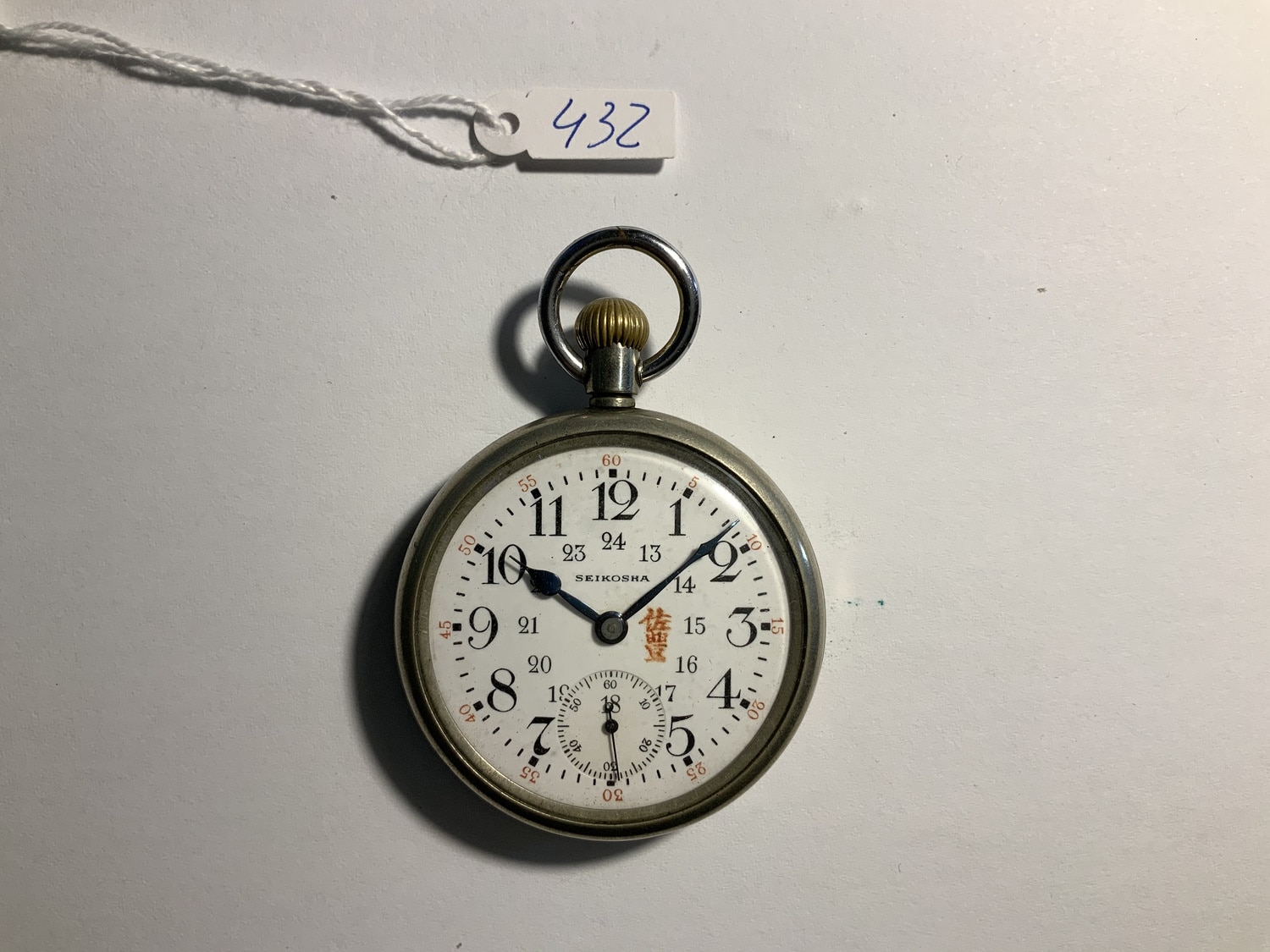 When the country was devastated by the Great Kanto Earthquake of 1923, he was able to rebuild his demolished factory and start selling watches under the Seiko name a mere year later.
By 1929 Seiko pocket watches became the official watches of the Japan National Railways and the company's success in exporting their watches to China made it the "Japanese King of Timepieces."
Not willing to rely on parts from overseas, Seiko started creating their own movements that would improve accuracy and reliability.
For instance, in 1932 the Diashock reduced the friction maximizing the amplitude of the balance wheel making the watch more shock resistant. The Marvel was the first Seiko to have movements made entirely in-house.
For their self-winding watches, Seiko designed magic levers that were not only lower cost but used a simple claw lever system that allowed the oscillating weight to work in both directions so it was more efficient. (For a refresher on how watches work check out this article).
In 1960, they created the Grand Seiko sub-brand to compete with Swiss watches and also exceeded COSC standards. Grand Seiko became a brand in its own right in 2017. If you want a luxury watch that isn't a Grand Seiko, you can peruse their Credor collection.
Not only are these watches luxurious, such as the ultra-thin tourbillon choices, but they are hyper-accurate. Their chronographs can measure elapsed time exactly instead of to the nearest fraction of a second.
Creative Problem Solving
Seiko continues to evolve and prosper by thinking outside the box.
They have multiple design teams that work on different mechanical and stylistic models resulting in a diverse range of watches. These teams are known to listen to customers and find solutions to their problems.
For instance, in 1965 they introduced the first Japanese diver's watch (effective to 150 meters). When divers reported that every brand's case cracked during ascension when divers go deeper than 300 meters, they found a solution.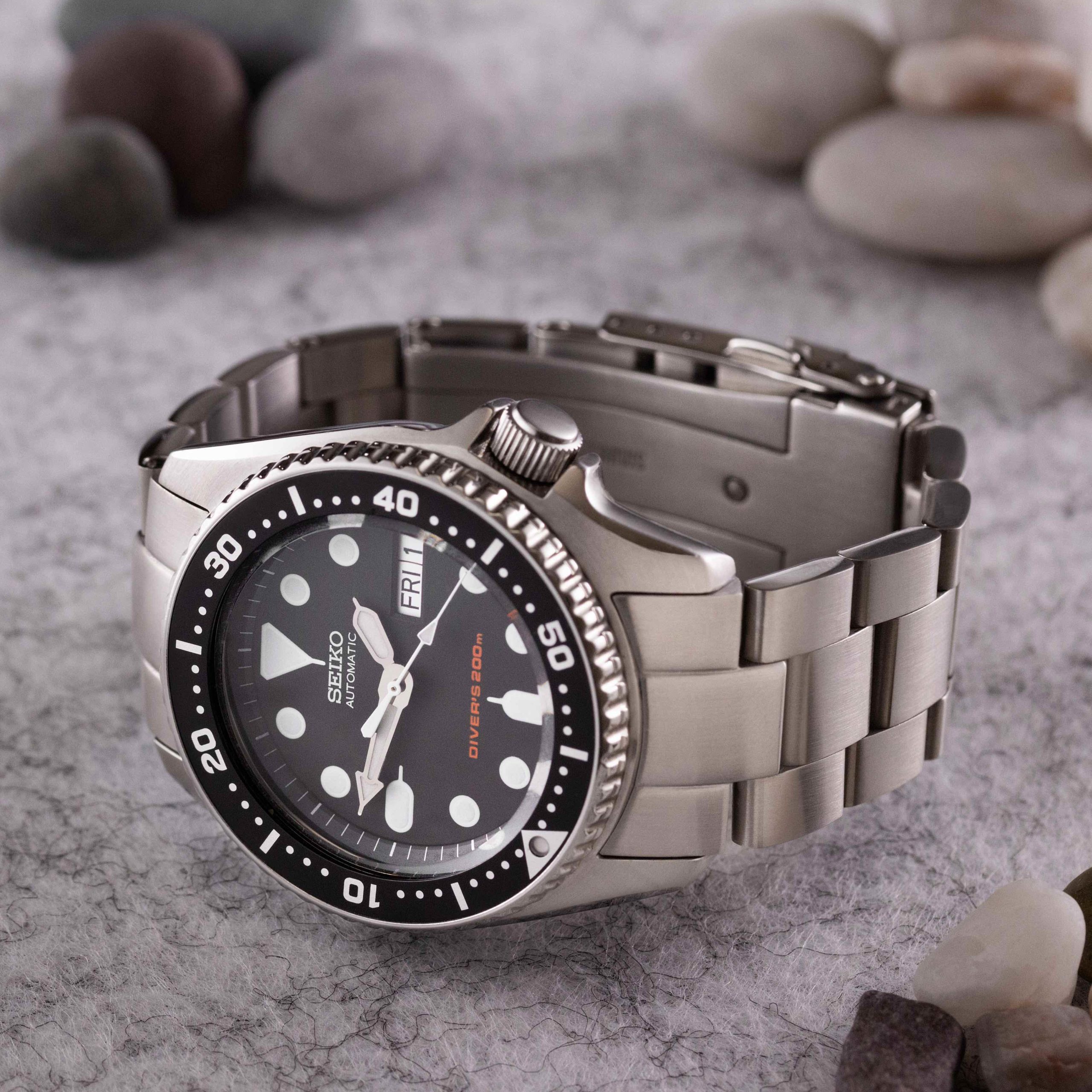 The 1986 divers watch has a titanium/ceramic case that's water resistant to 1,000 meters and also provides life-saving information like a water depth sensor and dive time so the wearer can survive the toughest environments.
While they probably could have charged a high price, Seiko diver's watches are a great value starting at $270.
For the car-racing industry, they worked with car designer Giorgetto Giugiaro on an analog quartz watch with a chronograph that measures elapsed time to 5/100th of a second, has split time capability, and a tachymeter.
They worked with video game mogul Richard Garriott to create a watch that would withstand the rigors of space.
Using their spring drive movement combined with a quartz oscillator, they designed gaskets that were extra airtight and engineered a watch that would withstand the frigid temperatures in space.
The titanium watch made a trip to, and outside, the International Space Station in 2008. While this is one of Seiko's special edition watches (only 100 were made), what their designers and engineers learned was used in other watches.
Of course, Seiko is known for their quartz watches. They were first to the market with a quartz watch — dubuting the Astron in 1969. Instead of keeping that technology proprietary, they made it available to the world.
While the quartz watch revolutionized timekeeping history, Seiko didn't stop there.
They were the first to create a 6-digit LCD quartz watch with a continuous display (1973), a multi-function (chronograph) quartz (1975), an analog quartz watch (1983), a computer functioning watch (1973), a TV watch, and a quartz watch with a hand-wound power generation (1986).
They've even created quartz watches that are automatic — having mechanical and spring drive movements bridging the reliability of quartz with the history of mechanical watchmaking.
Always looking to the future and incorporating new technologies into their watches, Seiko has created the world's first EPD watch with an active matric system (an E-ink watch), and a solar-powered watch that recognizes 40 time zones. Using GPS, it automatically sets the correct time for the zone you're in.
Seiko has managed to create watches that cross and combine different types of mechanisms, unlike any other manufacturer. You can get a mechanical analog quartz watch or a quartz watch with smooth second hand movement.
By thinking creatively, listening to experts and consumers, and having numerous teams working independently, they aren't confined by the constraints that other watch manufacturers seem to abide by. They seem to live by the rule that if you can imagine it, we can create it.
Seiko has too many innovations and distinctive designs to cover here, but know that they are innovators who continue to offer accurate, well-made, stylish, practical, and reliable watches for every taste and price range.
For More Information
To learn more about Seiko you can visit these sites:
You can also read A Journey in Time – A Remarkable History of Seiko by John Goodall if you can find a copy.
FAQs
Here are some answers to commonly-asked questions about this innovative watch brand.
What is the history of Seiko watches?
Founded by Kintaro Hattori in 1881, the company has been creating watches, first using the name Seikosha in 1892, and then under the name Seiko since 1924. They have been innovators and fine craftsmen of watches since their inception.
Who is Seiko owned by?
The Seiko Group is a publicly owned company that consists of Seiko Group, Seiko Instruments (now a subsidiary of Seiko Group), and Seiko Epson Corp., with watchmaking being only one of their interests.
Are any Hattori family members still involved with Seiko?
The founding family of Hattori still owns sizeable blocks of shares in the company. Sinji Hattori (great-grandson of founder Kintaro) is the President of Seiko Watch Corporation, and Hideo Hattori is on the Board of Directors of the Seiko Instruments and Seiko Watch Corporation.
Is Seiko Japanese or Chinese?
Seiko is a Japanese company that has sold their watches in China since the early 1900s.
Today, they have factories in China, as well as other parts of the world including the US, that assemble their watches under the supervision of a Japanese Seiko employee.
Questions? Comments? Leave them below!