Trying to choose between the Casio F91W and the A158W? This article will shed some light on what makes them different.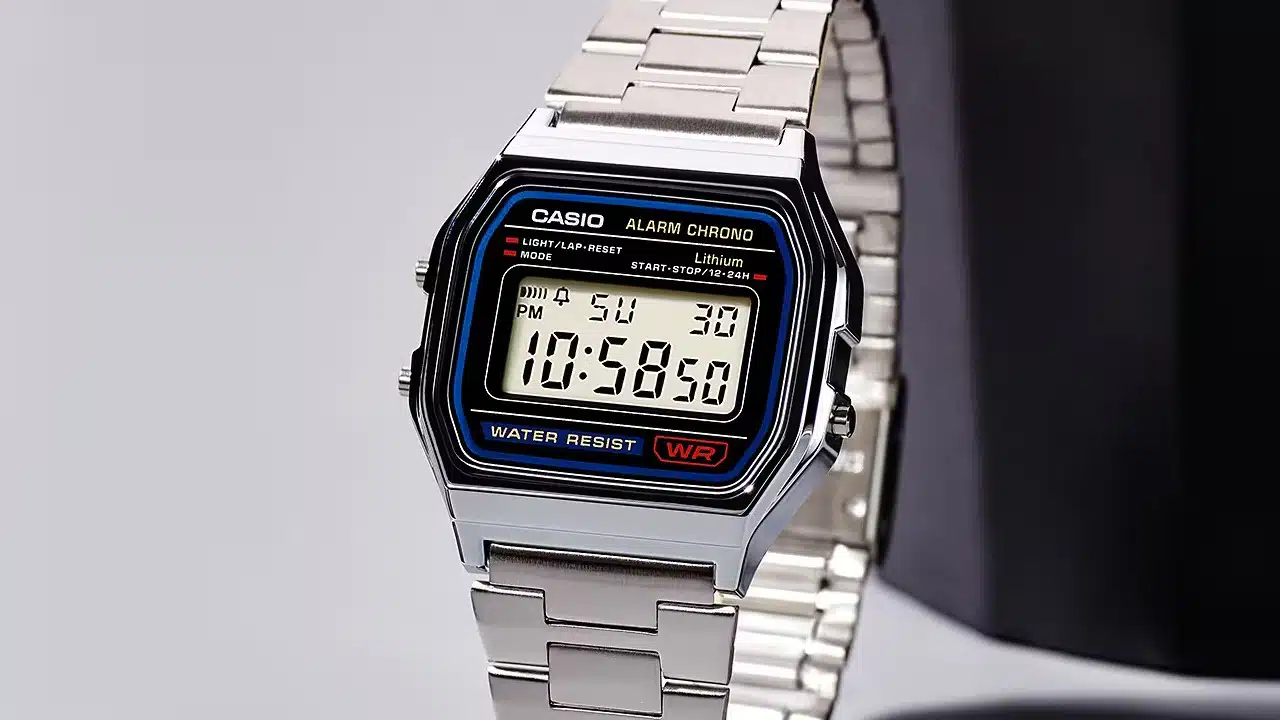 It's hard not to love Casio.
While auction houses fetch record-breaking prices in the millions for luxury watches and Swiss brands serve up entry-level timepieces in the thousands. Casio watches, on the other hand, are more connected to consumer electronics.
Casio has given us several popular and important wristwatches that don't require breaking the bank. Few are more important than the F91W and the A15W.
They're both dependable, unisex watches that are easily replaceable, and likely would've become legends even without the aid of 1980s revivalism.
So if you're considering either, you may have asked yourself the following questions:
Is the A158W really just a silver-toned version of the F91W?
Are they functionally identical?
Which one gets more points on the pop culture front?
I'll go deep into all of these questions and more!
Casio F91W vs A158W: Quick Overview
Both the Casio F91W and the A158W are affordable yet iconic, and showcase that retro-cool aesthetic that's gone in and out of style enough that it's now a classic. Unsurprisingly, they're both fan favorites.
Both have digital LED watch faces with an acrylic protector, and both have basic stopwatch and alarm functions. Another thing they have in common is the weak backlight everyone loves to hate.
Though just a tad larger, the F91W is slightly cheaper and features an all-black, resin construction. It's definitely more understated than the A158W.
It isn't necessarily more culturally important than the A158W, but since so many famous people have worn it (and since Casio has boasted about it being such a highly-sold watch), there are more "receipts" to back up its success.
There have also been reports, by the incredibly detail-oriented set, that it's the more accurate model of the two when it comes to timekeeping.
The A158W, meanwhile, is arguably more fun-looking. Its chrome-plated resin body gives it a shiny steel quality. Scratches might show up easier on its surface, but that makes it perhaps even more reminiscent of vintage electronics and toys.
I wouldn't call this watch fashion-forward or flashy by any means, but it's more straightforwardly stylish and blatantly nostalgic than the F91W just by virtue of the fact it catches eyes easier.
Casio F91W
The Casio F91W is such a classic that despite its $15 price tag it still gets counterfeited. On top of its recognizable design, it boasts both fame and infamy.
Let's take an under-the-microscope look at it to see what makes it so special.
Looks
Experiencing practically no changes since its debut, the F91W is immediately recognizable thanks to traits so ubiquitous to '80s and '90s electronics.
Ever practical, it has a matte black resin case and overall construction, a steel back, and it measures out at 37.5 by 34.5 millimeters. It's also only 8.5 millimeters in height.
It's emphatically not flashy. This combination of specific visuals, and as we'll see later specific features, comes out to a unisex watch that's inoffensive enough that it can be worn by anyone, and iconic enough that many want to wear it.
Some might argue that it's too small for larger wrists, but I think the vintage look justifies the smaller dimensions.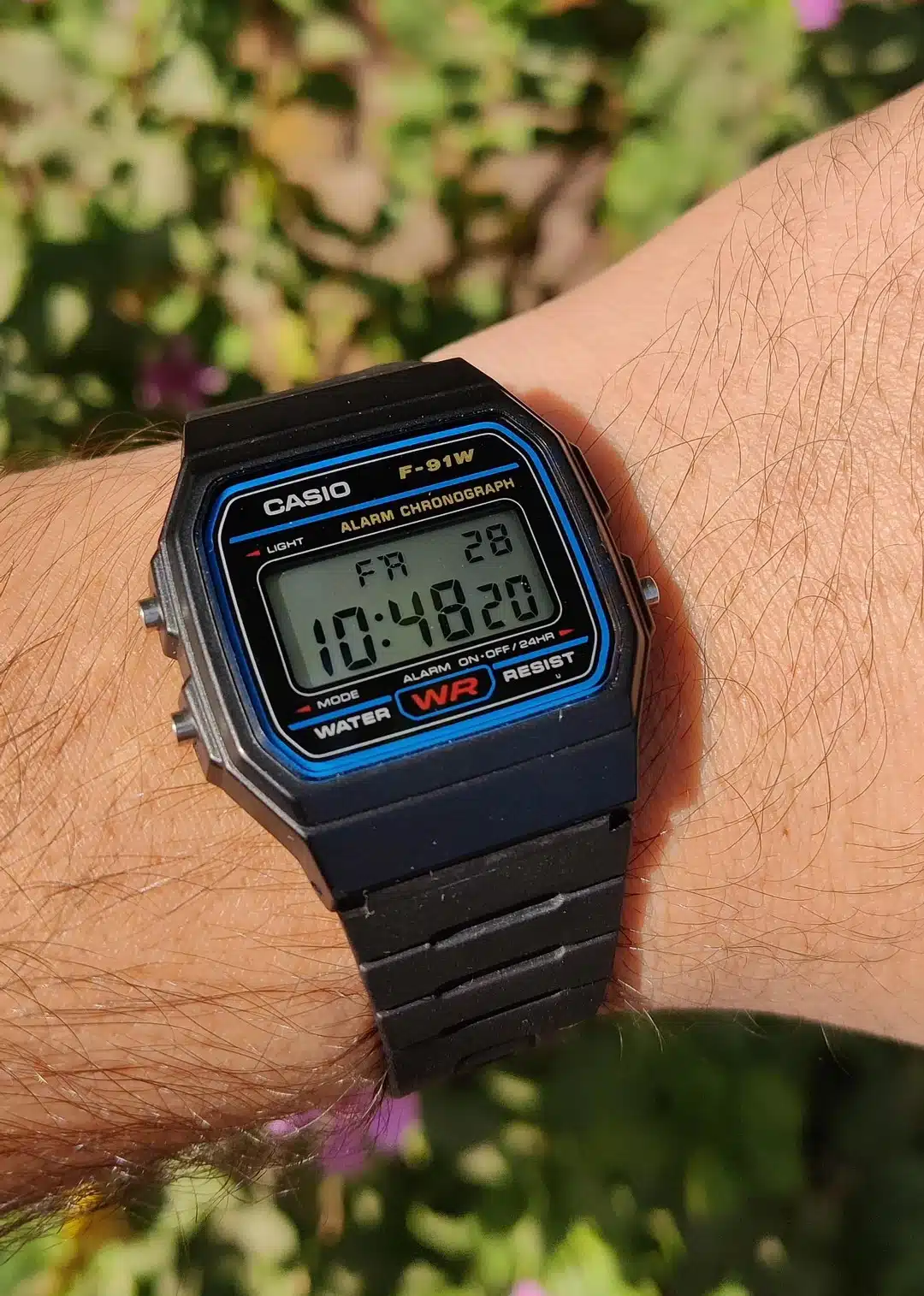 Even the default strap that the F91W comes with is delightfully simplistic. It tapers, giving the case and watch face the spotlight.
The horizontal lines dug into the strap, plus the longways divots embedded into those lines, are mainly there for extra flex, but they also perfectly accent the overall utilitarian aesthetic of the watch.
There are also gold-cased and monochrome orange versions of the FW91 template. However, this all-black F91W is the most ubiquitous, which is likely why it's one of Casio's A-team members.
It's one of, if not the most, simplistic and straightforwardly practical, of Casio's range. That makes it a perfect representative of the brand.
Moreover, its LED face features red and blue accents, which are so reminiscent of '80s electronics as a whole. Think about NES controllers, Sony VCRs with the blue eject button and red record button, and even old boomboxes.
Features
The F91W is an upgraded version of the F87W. Designer Ryusuke Moriai added a net time mode, lap time mode, and chronograph functions to the latter in order to create the former.
Basically creating what was considered a smartwatch for its era, Moriai is, of course, a Casio legend today.
Other features on the F91W include its annual calendar, hourly chimes, and relatedly, daily alarms.
The strap isn't particularly premium, but it works just fine within the humble price point. It visually matches the watch, it's comfortable, and it can last anywhere from a few years up to a decade.
Now let's talk about the elephant in the room. This applies to the A158W as well. That anemic green backlight is one heck of a topic of conversation.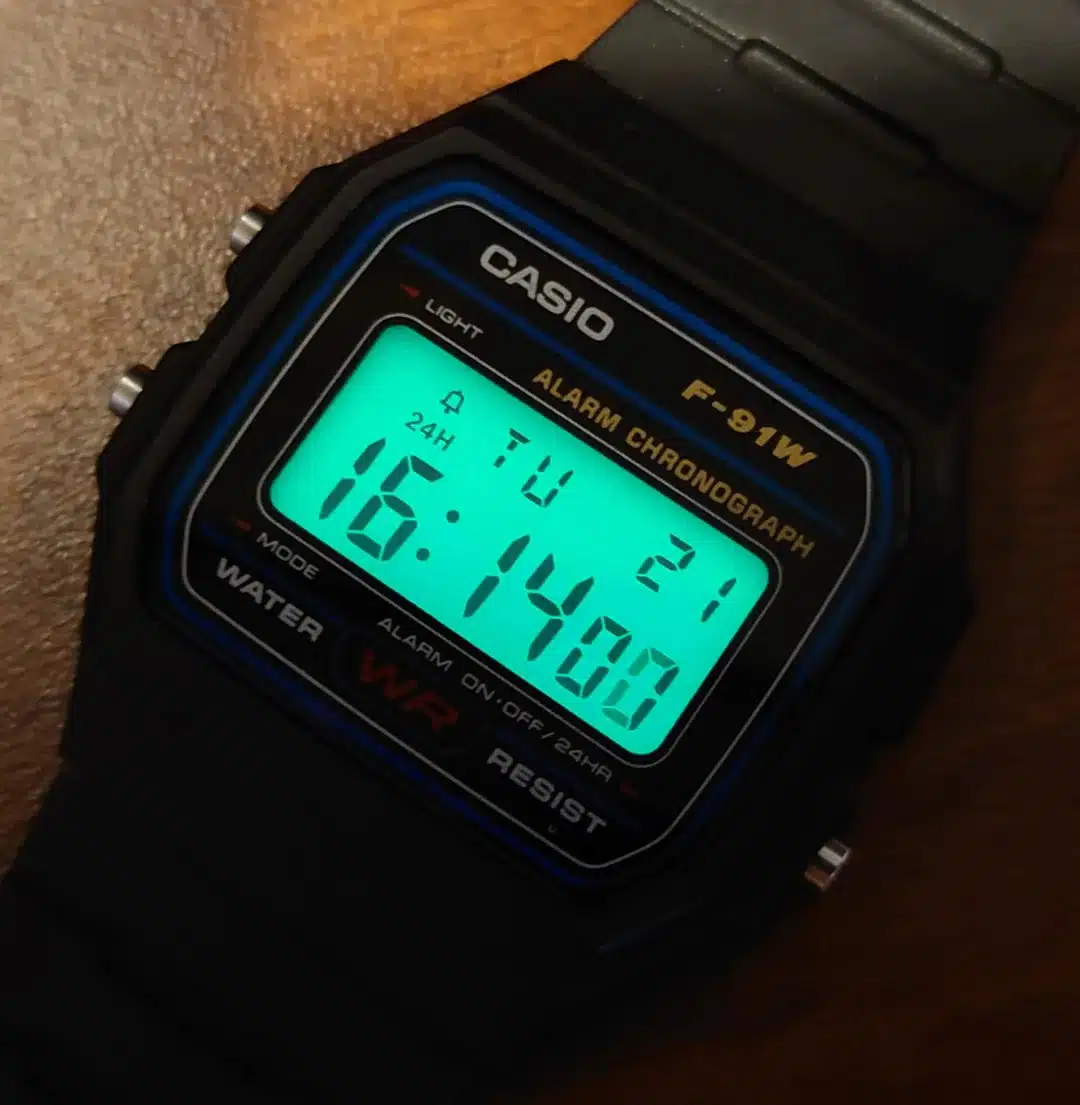 Is it awful? Yes. But is it also iconic? Well, yes.
Head to any watch forum, and you'll immediately notice that the green LED backlight is a source of ire for a lot of wearers. But the more you dig into it, the more you wonder if Casio isn't upgrading it for a reason.
I've been known to compare it to the outdated screen wipes in between scenes in Star Wars universe films.
The iconically wimpy backlight is nostalgic, and it's just part of the watch's DNA.
If you're too practical to accept this, no problem. The A158W's upgraded version has a much better backlight, which I'll get to soon.
Finally, the F91W is a top-notch timekeeper. It's accurate at plus or minus 30 seconds a month and has a seven-year battery life.
History and Pop Culture
Starting with its origins, the year of this watches' release has been disputed, and this very controversy even prompted a campaign to change its backstory on Wikipedia.
Any watch anthropologist will tell you that there are advertisements and reviews in magazines of the F91W stamped with a 1991 release date, as well as similar sources dating as far back as 1989.
Still, likely having been designed to its circuits using a CAD program, and as mentioned being a smartwatch of sorts for its time, it was definitely new and sexy regardless of whether it came out in the late '80s or the dawn of the '90s.
It gets the title of The Most Sold Watch in the World, due to its ubiquity and the fact Casio reported an annual production of three million pieces in 2011.
This watch basically represents Casio's brilliance as a consumer electronics brand. Swiss hard-hitters use scarcity and longing to gain icon status. Understanding how their products, though still watches are wildly different from Rolexes and Omegas, the F91W is a symbol of how Casio uses prevalence and ubiquity to gain an edge in the watch world.
Almost everyone has worn a Casio, often as a starter watch, at some point in their lives.
And who else has worn the F91W? Ryan Reynolds in Free Guy, which perfectly encapsulates the whole low-key but secretly cool factor, several political, philanthropic, and business leaders, and — yet another elephant in the room — terrorists.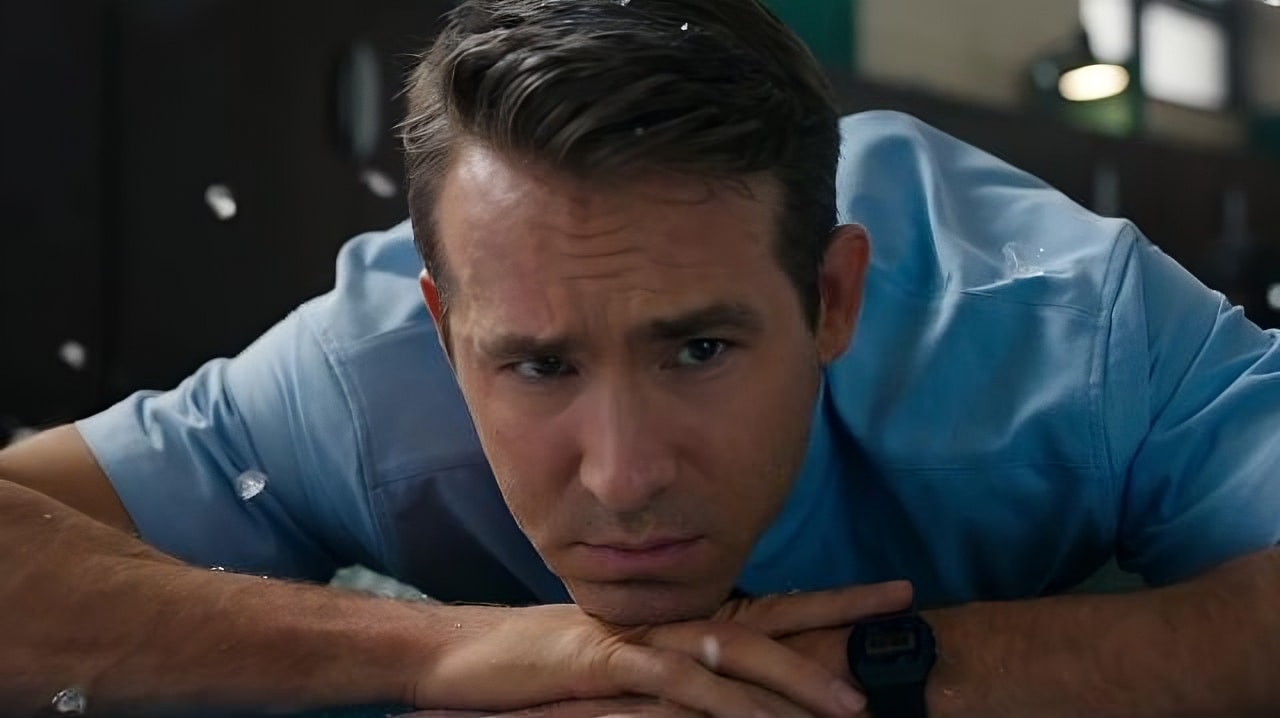 The F91W was worn by members of al-Qaeda, with leaked Guantanamo documents showing that a third of their inmates were wearing this watch at capture.
A lot of them were taught how to connect them to a circuit board to create explosives. If you were wearing an F91W at an airport in 2001, TSA may have had some questions.
Of course, this infamy isn't Casio's fault. It weathered that scandal (though everyone knew that all people, saints and sinners, gravitate towards good products), and came out an even bigger icon than ever.
And what about the A158W? Does it have as much street cred?
Casio A158W
Often referred to as the "steel" version of the F91W, the Casio A168WA-1 isn't exactly the same as its black, resin counterpart.
It's still retro, fun, simple, and versatile, but a touch less understated. Still, you'd be hard-pressed to find someone who would consider it flashy.
Let's break down the details of the A158W.
Looks
At first glance, the A158W does indeed look like a silver-toned steel version of the F91W. However, it's a bit smaller at 36.8 by 33.2 millimeters, and even thinner at 8.2 millimeters in height. It's not a huge difference, but worth noting nonetheless.
Plus, the "steel" construction is actually resin with chrome plating. There are pros and cons to this, which we'll get to in the features.
A lot of people love the shiny surface of the A158W. With its slightly smaller build, the silver tone adds pizazz without being ostentatious.
Adding further balance to its gleaming body, the watch's face looks a bit more minimalistic. It doesn't actually have significantly fewer elements on it, it's just sequestered in one area.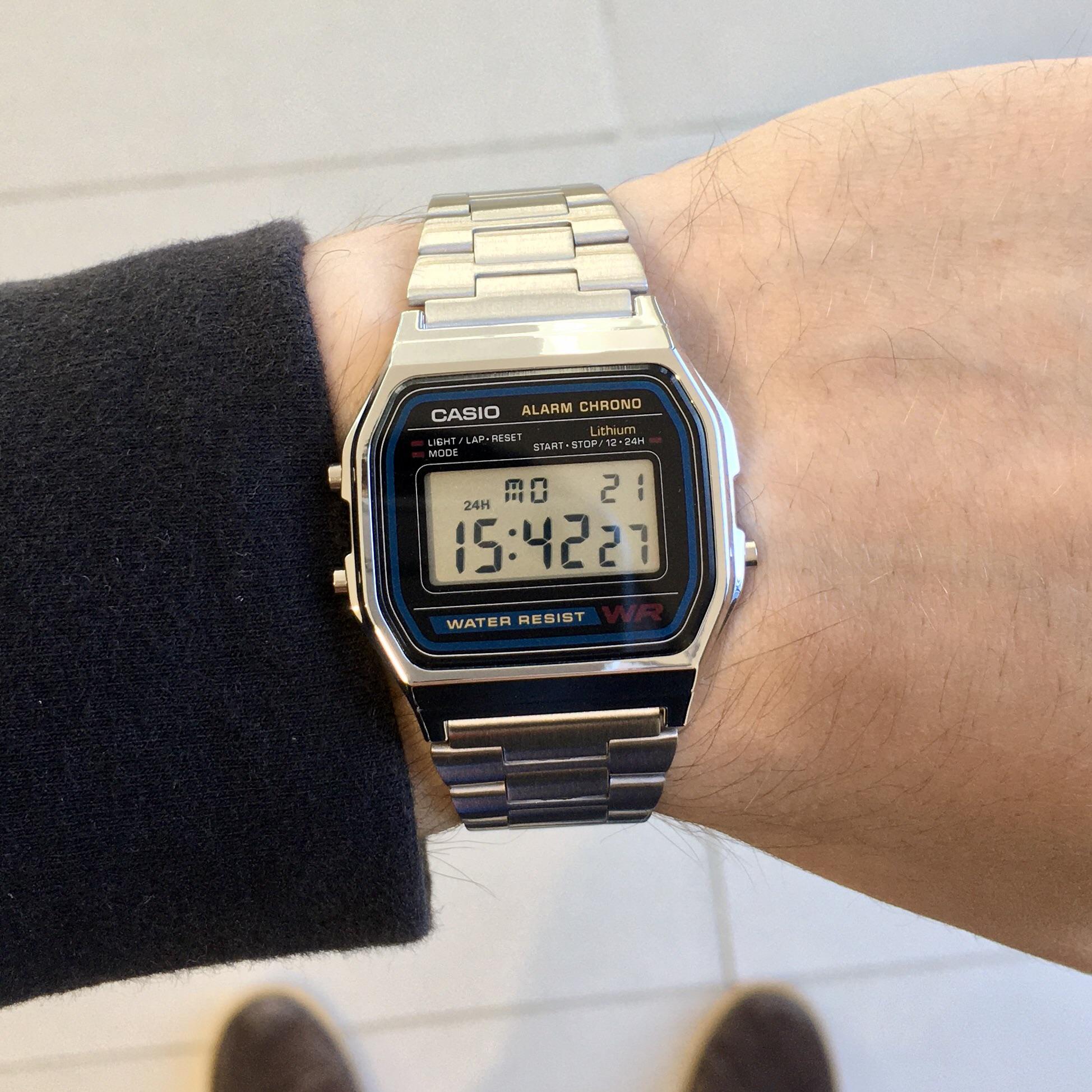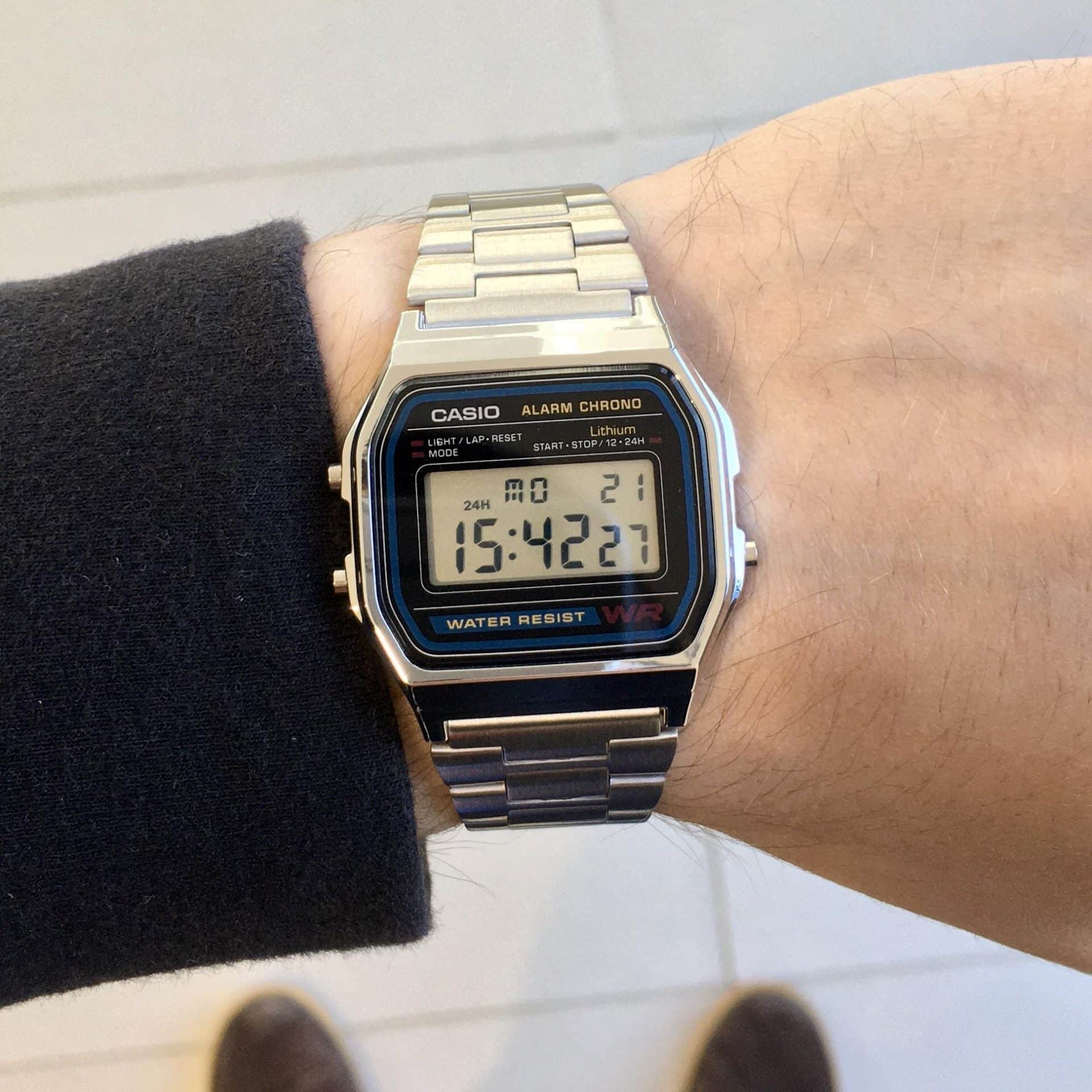 All of the markers, MODE, ALARM, and so on, live right above the digital time display on the A158W, while they're scattered above and beneath the time display on the F91W.
Furthermore, on the F91W, the big red WR sits in a blue frame between the words WATER and RESIST, making it more of a significant color accent.
On the A158W, the WR is stage-right of an unbroken blue box reading WATER RESIST.
Finally, at the very top of the A158W, next to the Casio branding, it simply reads ALARM CHRONO, instead of indicating what model it is.
So while the shiny body and adjustable stainless steel bracelet (which comes in an H-link version as well) give this watch more of a lively energy, it's as if Casio wanted to fully make sure it didn't fall into "fancy" territory.
It wouldn't have anyway, but it's good to know that the watch designers were as detail-oriented as they were.
Features
Off the bat, practical features are where the F91W has the A158W beat, even if barely. So if you're going for the A158W, it's likely because you prefer its looks and size. Price might be a factor too, though the A158W is only $5 to $10 more.
They have all of the same functions including the daily alarm, hourly time signal, and a stopwatch with net time, split time, as well as first and second place times.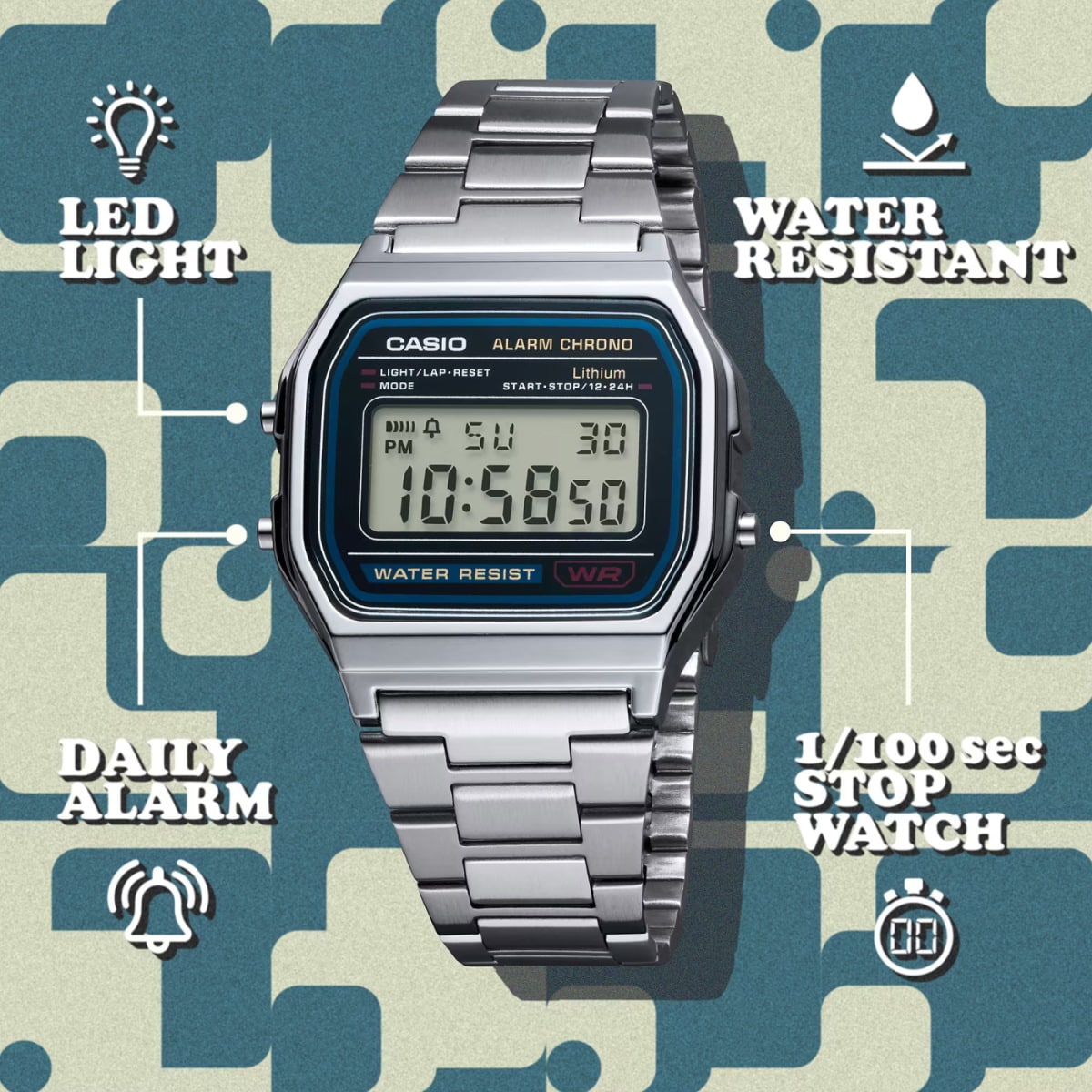 It's as good as any stand-alone stopwatch and then some. And like the F91W, the A158W has a seven-year battery life
The screen is still LED and the protector is still acrylic. The weak backlight is also still there, for better or for worse.
The A158W's predecessor, the A168W, has a much better backlight, among a few other upgrades. Take a look at our hands-on review of this equally retro-cool Casio watch here.
Casio claims that both watches have an accuracy of plus or minus 30 seconds a month, though there have been reports of the A158W losing a few more seconds a week. It's really not that big of a deal, but if you're a stickler for quartz accuracy, it's something you should know.
Additionally, the chrome plating looks cool and does indeed make the watch stronger, but scratches are easier to see on the shiny surface.
Another difference, this time on the bracelet, is that they aren't drilled to the lugs. This means a spring bar is needed for strap changes.
Since the bracelet is a conveniently-folding stainless steel design, it's probably the reason the A158W is a tad more expensive. Be careful though, I've heard that arm hairs can get caught in it.
History and Pop Culture
While the A158W doesn't have the fodder for notoriety that the F91W has, it's definitely still a popular watch. It's one of Casio's affordable icons, after all.
Though the specific A158W model came out a few years after the F91W, there are catalogs as far back as 1984 with a nigh similar equivalent watch, model A152. This is why I often call the A158W, a throwback of a throwback.
This definitely adds points to its retro credibility.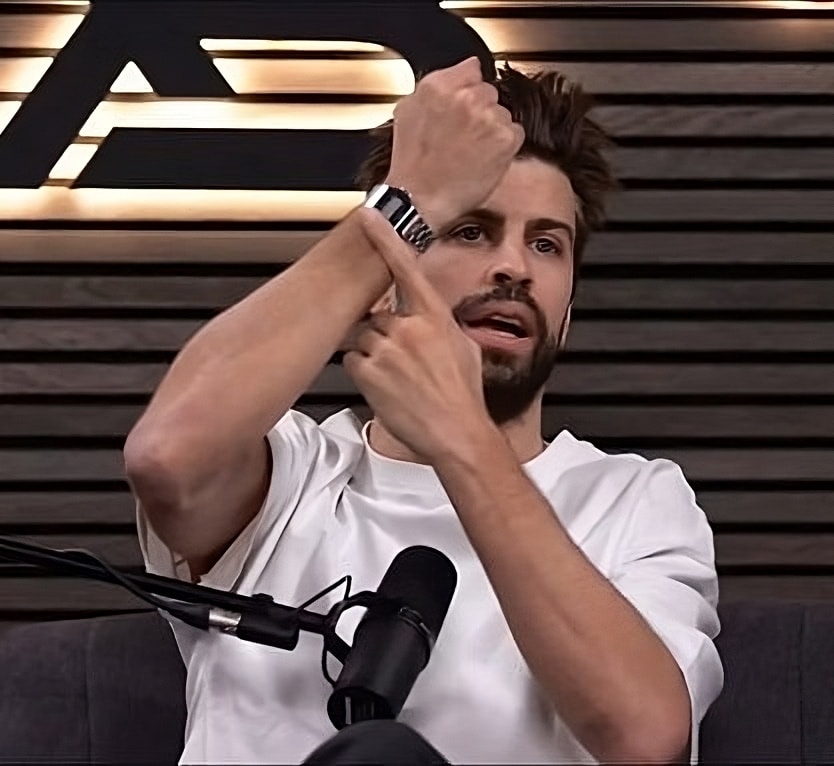 And sure, it doesn't have the epic status of being the most-sold watch in the world. It's still, however, one of Casio's very best sellers. It's one of their original cheap thrills.
It's more straightforwardly nostalgic for a lot of people since the silver tone is more likely to catch the attention of kids.
From the Timex Ironman to the original hand-held Game Boy, heck even the handheld Talkboy tape recorder from Home Alone 2, gray and silver are associated with a lot of vintage toys and electronics.
Again, it's not as understated as the F91W. It's sort of the "fun cousin" in a way. This is likely why it often sits in collections next to much more expensive investment watches.
FAQs
Here are some quick answers to some common questions regarding both the F91W and the A158W:
When did the Casio A158W come out?
The exact year is unclear, but we know that it came out a few years after the F91W. It was likely the mid-90s. It's been on Casio's website since 2000, and a predecessor model was being sold in a 1984 Casio catalog.
Why is Casio F-91W so popular?
It's one of the ultimate retro-aesthetic watches, with an understated '80s-'90s look. It's also affordable and reliable, and worn by celebrities, and leaders of business, politics, and culture.
Is Casio F-91W a good watch?
Yes, it's an accurate timekeeper, losing or gaining just 30 seconds a month, and has an easy-to-use stopwatch and alarm features.
The Casio F91W vs A158W: Which One Is for You?
So there you go! If you're looking for something more understated, that can possibly be a conversation piece, then the all-black F91W is your guy.
If you want something with more shine, something that can probably sit appropriately in both normcore outfits or fashionable street style combinations, then the silver, Game-Boy-esque A158W might be the better way to go.
While the A158W is definitely the more eye-catching of the two, neither is particularly flashy. In fact, the red and blue accents definitely pop more on the F91W, since they contrast more prominently against the black construction.
They both offer the exact same functions, though the F91W is a slightly better timekeeper. It also won't scratch as blatantly, so it's a good watch to wear if you're doing some high-impact labor.
Ultimately, they're both affordable and iconic and are often popular even among those who collect much more expensive timepieces. And who's to say you can't have two cheap legends in the same collection?
The F91W or the A158W. Which one would you choose?