If you want to buy watches that will retain their value over the long run, this list of brands is for you.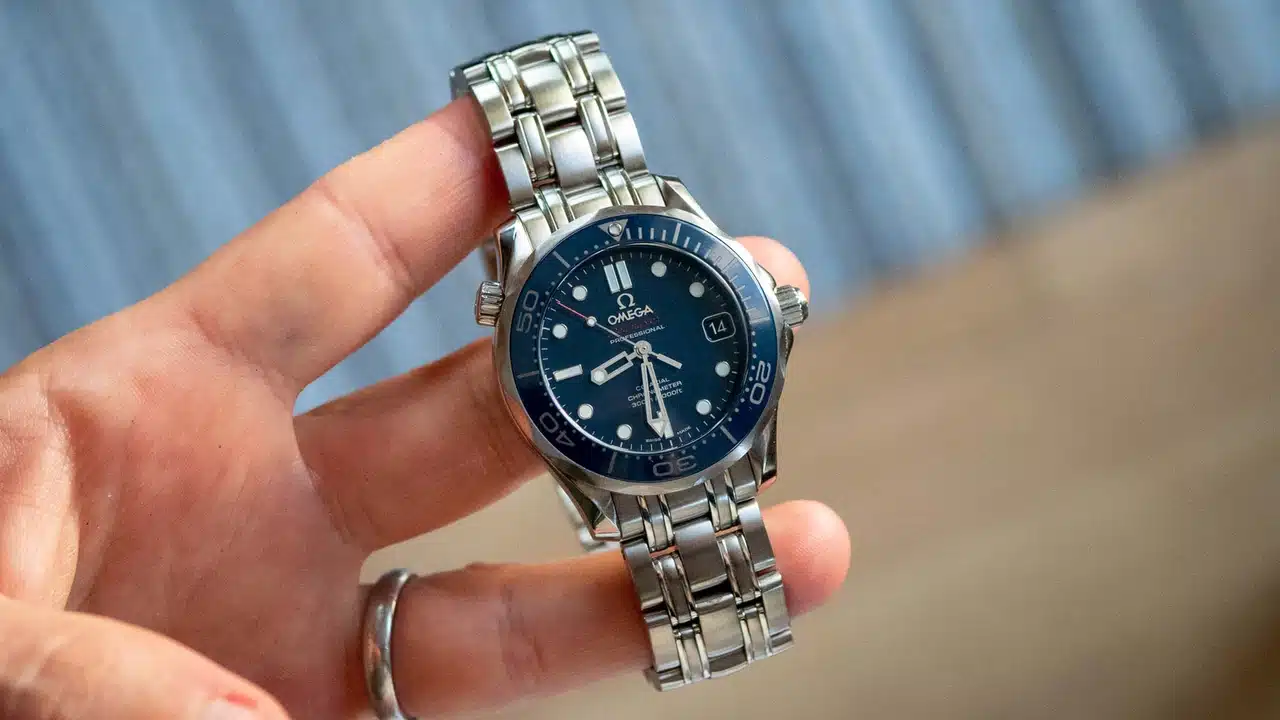 Looking to invest in a luxury watch and not sure which brands hold their value? You need to choose carefully, because most watches decrease in value over time.
This article outlining 7 of the best luxury watch brands to hold their value will put you in good stead for finding the perfect investment piece that won't lose you money with age.
There are so many things to consider when it comes to purchasing a luxury wristwatch. Firstly, you want to ensure you're looking in the right area for your decided budget.
Secondly, you want to make sure that before you part with your money, your chosen watch will retain its value.
Here's our guide to 7 watch brands that hold their value best.
Does It Matter if Your Watch Holds Its Value?
Are you justified in asking the question "Will my luxury watch hold its value?" Well, in short, yes. You're entitled to ask this question whether you have your heart set on a particular brand or not.
You can be a true luxury watch enthusiast and still want to ensure you won't lose money in the process of buying and selling a watch.
The truth is, you don't want to make a bad choice when it comes to buying a luxury watch. They're expensive, and investing in the wrong one can cost you quite a lot of money. Plus, they can be pretty hard to sell on the second-hand market.
If you lose money in re-selling your watch, you won't be able to extend your luxury watch collection and work your way up the ladder of investment to own the timepiece of your dreams one day.
On the other hand, making the right choice can really pay off and your chosen timepiece can sometimes appreciate in value. If you're looking for a wristwatch that won't depreciate in value, the finest names in Haute Horlogerie are those you want to hedge your bets on.
This is great news if you're already a fan of the likes of Patek Philippe, Rolex and Omega to name just a few examples.
Watch Brands That Hold Their Value
Here are the 7 watch brands that hold their value in no particular order.
Jaeger-LeCoultre
Famous for its ultra-thin wristwatches and incredibly elegant dress watches crafted from luxurious materials, Jaeger-LeCoultre watches are some of the most coveted and desirable in the industry.
The manufacturer has had a successful run in producing exquisite minute repeaters, perpetual calendars and tourbillons and continues to reign as a watchmaker that many rival companies can only aspire to be.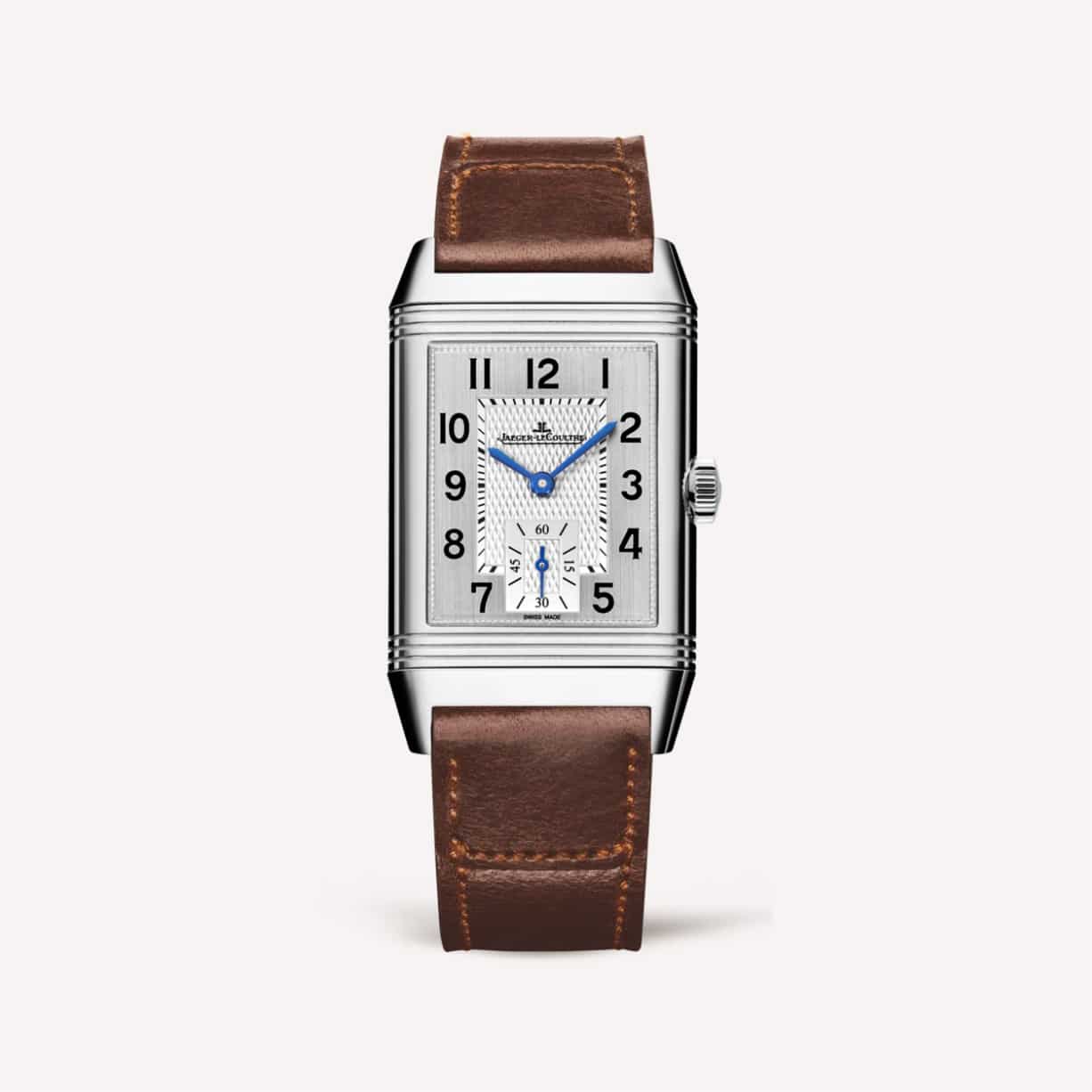 There is no arguing that Jaeger-LeCoultre watches hold their value.
The manufacturer began its work creating elegant timekeeping instruments back in 1833.
Over the years, this manufacturer has released collectables such as the Polaris, inspired by the original Memovox Polaris of the 1960s, the famous Atmos pocket watch and clock collection, and the Master Ultra-Thin series, featuring tourbillons, moon phase watches and extra flat timepieces.
The Jager-LeCoultre Reverso watch is probably one of the company's most recognisable designs, with its distinct rectangular-shaped case and a reversible design that enabled 1930s polo players to turn the case into their wrist, protecting it from shock and abrasions.
Rolex
If you know anything about the watch industry, you'll know that Rolex watches hold their value incredibly well. There are several reasons for this:
Firstly, their exceptional quality is a result of premium materials chosen by experts at Rolex. Vintage Rolex watches known for retaining their value well are those from the Submariner, Daytona and GMT series, particularly the Pepsi models.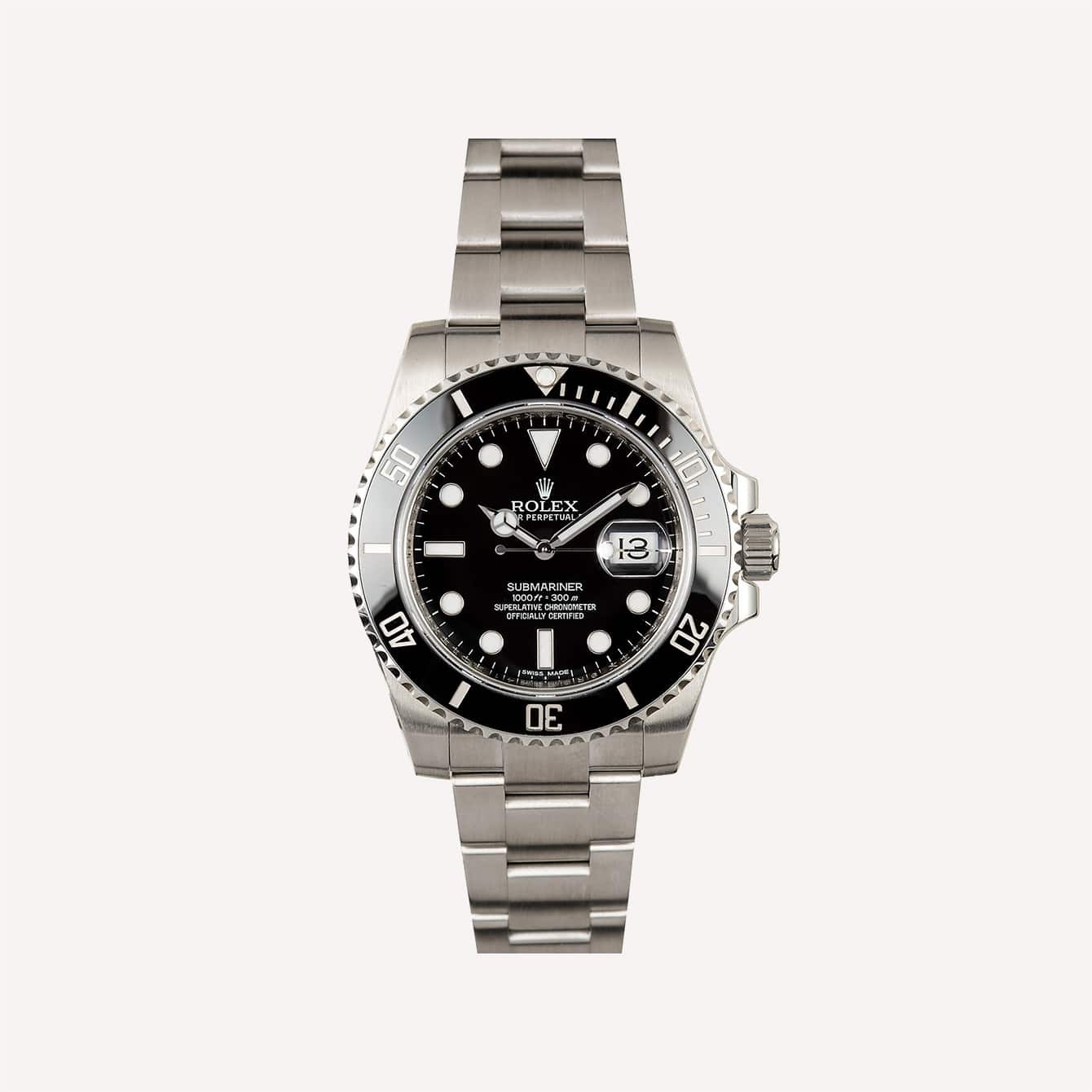 When the Submariner first came onto the scene, it offered a water resistance of 100 meters – an impressive attribute for its time. Backed by a solid and sturdy case and a legible design, these qualities made for an ideal tool watch for underwater activity.
Over The years, Rolex experts modified the watch and upgraded it with better water resistance, specializing in the design of the crown and case construction, perfecting its tool-like design for professional divers as well as amateurs.
Rolex Submariner watches are still widely sought-after on the pre-owned market, whilst the brand's Daytona watch series is known for re-selling at a markedly higher price than its initial price from new.
The popularity of the Daytona was heightened between the 1960s and 1980s due to it being spotted on the wrist of icon Paul Newman.
The Rolex Cosmograph Daytona is available in many different iterations today and has become a cornerstone to the brand's ongoing success, with many models reaching an extortionate fetching price on the pre-owned market.
Omega
Omega is the innovator of the iconic Speedmaster Professional Chronograph watch, known for being the first wristwatch to reach the moon whilst strapped to the wrist of Buzz Aldrin in 1969.
Since then, however, the brand has also made vast improvements in the realm of movement manufacture and developed the Co-Axial movement that swapped out the brand's use of an ETA movement.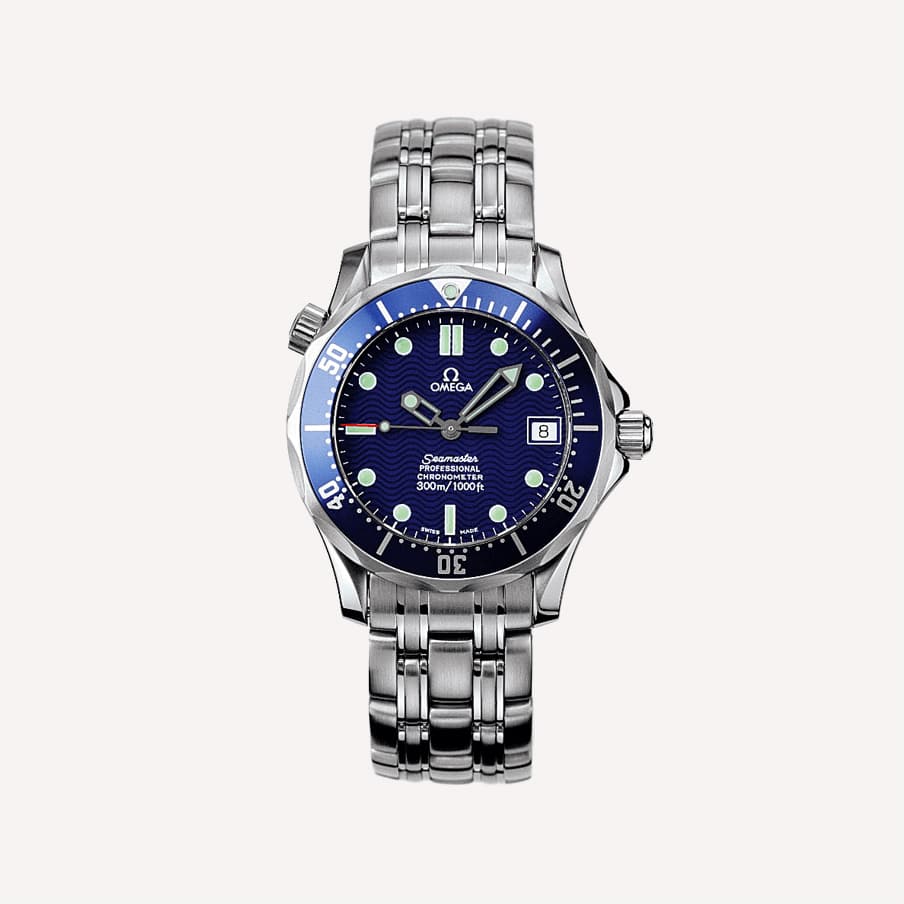 In addition to this, Omega has experienced huge success with its Constellation watches recognized for their claws or "griffes" attached to the side of the bezels and their unique mono-rang bracelets. 
Additionally, its Seamaster watch collection brought great success, known for the Planet Ocean 600M sub-series, with an impressive 600-meter water resistance, the Aqua Terra watch, and Ultra Deep with a handy helium escape valve.
Patek Philippe
Patek Philippe is a watch company whose timepieces hold their value very well.
The Geneva-based company is revered for creating icons such as the Nautilus designed by Gerald Genta, developed from stainless steel with a porthole-inspired octagonal-shaped bezel.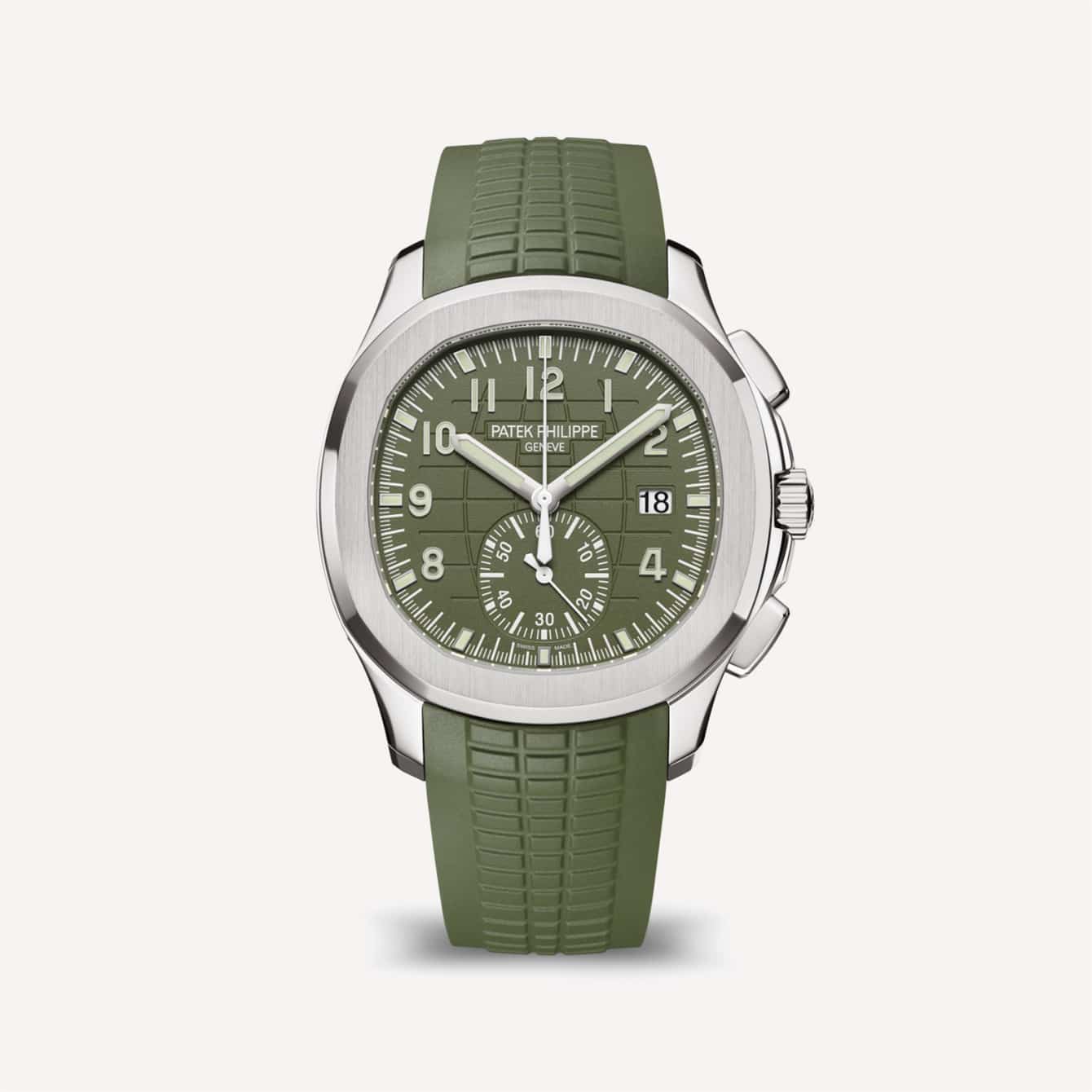 In addition to this, Patek Philippe also released the Aquanaut watch, equally desirable amongst enthusiasts and boasting slightly softer lines and an impressive water resistance.
Elegant dress watches, however, are Patek Philippe's speciality.
Choosing from a selection of superior materials such as 18ct rose gold, yellow gold and white gold and equipping each timepiece with an in-house development movement where almost every component is manufactured independently, these models, complete with a unique quality seal include the Calatrava and Golden Ellipse watch collections.
Today, they are amongst some of the brand's most valuable timepieces to own both from new and on the pre-owned market.
TAG Heuer
Provenance plays a huge role in retaining a watch's value. TAG Heuer is one of the oldest watchmakers in the industry and has been manufacturing watches in various styles and designs since 1860.
TAG Heuer is a brand synonymous with the world of sport and has collaborated with some of the greatest names in the industry.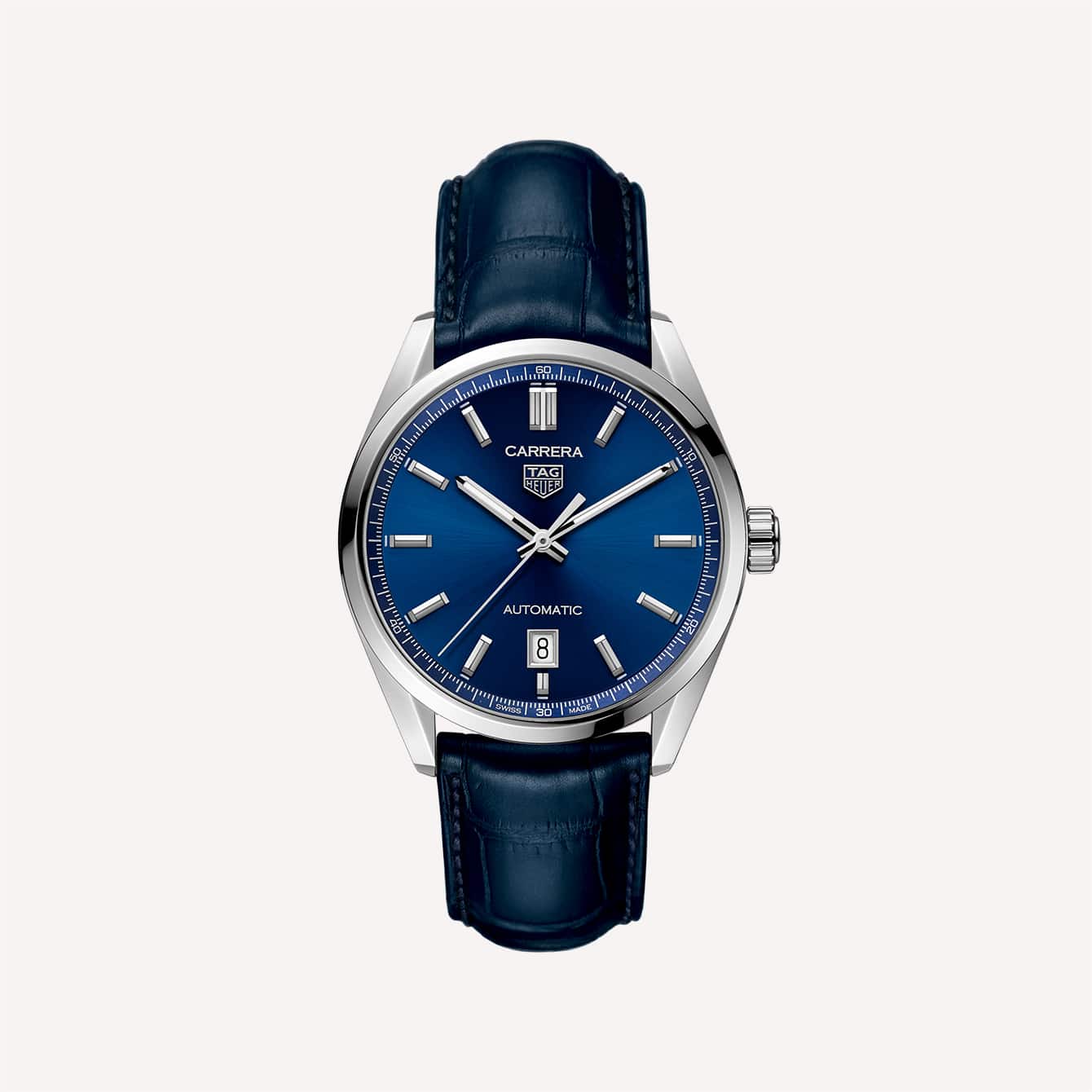 The company's rich heritage in motorsport gains it a cult-like following amongst serious watch enthusiasts, with top models including expert chronographs from the Carrera Porsche, Formula 1 and Monaco watch collections.
TAG Heuer relies heavily on its marketing strategies to promote its luxury wristwatches, gaining itself a successful family of ambassadors to endorse its eye-catching designs.
To help TAG Heuer watches retain their value in the past, the company's models have been sported on the wrist of Elvis Presley, Steve McQueen and Chris Hemsworth.
Globally loved for its masculine and aggressive-looking chronograph watches and practical GMT watches – as well as the highly functional Connected smartwatch and classic dress watch range – TAG Heuer continues to innovate, offering a huge range of models to explore, each with their own highly collectable traits.
Audemars Piguet
One of the most likely reasons why Audemars Piguet watches are so desirable is down to the fact that the company produces timepieces in limited numbers.
This limited production approach not only makes each watch more sought-after but sends the prices on the pre-owned watch sky high.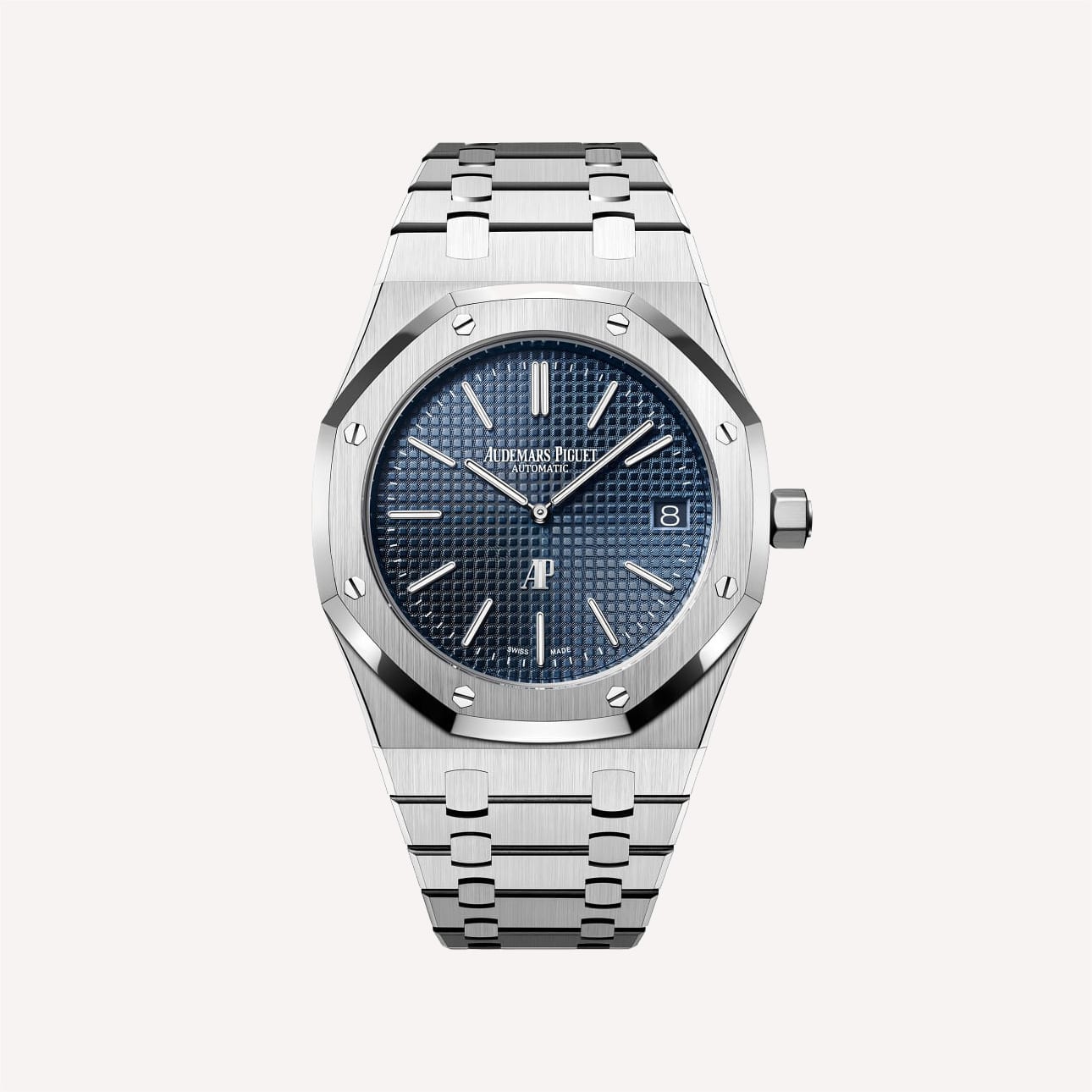 Some of the most popular Audemars Piguet watches include the famous Royal Oak watch, with a distinctive integrated metal bracelet and octagonal-shaped bezel that resembles a ship's porthole.
Similar to the sought-after Nautilus and IWC Ingenieur watch, the Royal Oak was designed by Gerald Genta, whose designs have notably gained cult-like status among enthusiasts.
Other popular Audemars Piguet watches known to hold their value are those from the Royal Oak Offshore watch collection – a sportier timepiece equipped with a practical chronograph function.
Millenary watches are yet another design known for retaining their value, with striking decentralized dials and diamond-encrusted iterations.
The brand's highly trained artisans create each unique timepiece using painstaking time-honored processes and use a selection of high-quality materials to ensure robustness and longevity.
Even the process of testing the mechanics of each timepiece is a lengthy and meticulous affair, which adds to the value of Audemars Piguet watches.
Vacheron Constantin
Vacheron Constantin has gained itself a position at the very top of the industry, sitting along highly-respectable names such as Audemars Piguet and Patek Philippe.
The brand is also one of the oldest out there and has catapulted its successful history on the back of its authentic approach to watchmaking and traditional timekeeping.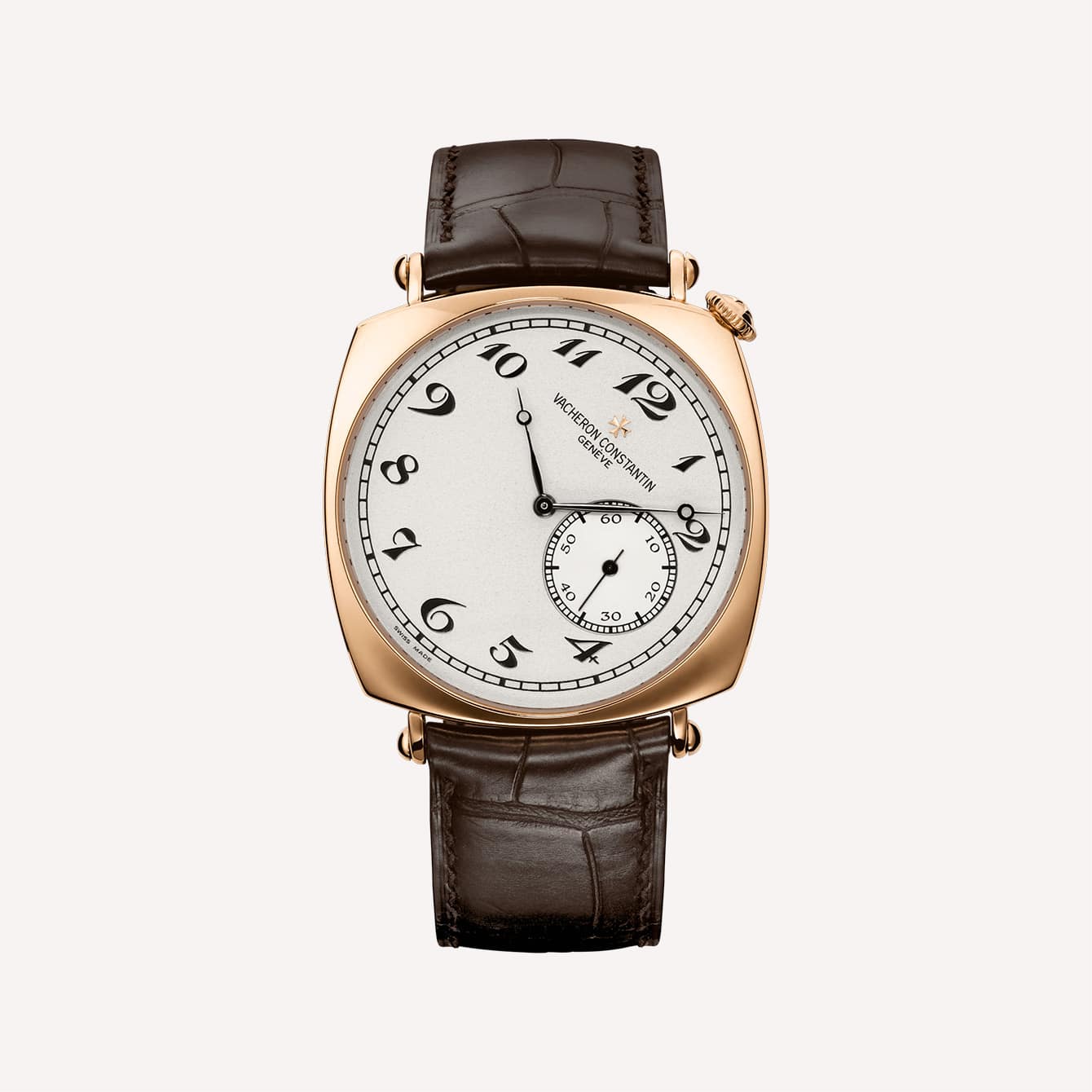 Also reflected in their price, Vacheron Constantin watches are some of the most complex and intricately crafted designs, demonstrating hours and hours of meticulous hand-applied techniques.
Some of the most popular watch collections from Vacheron Constantin include the Historiques range – a series of reimagined designs based on some of its earlier innovations.
Also, the iconic Overseas watch collection – home to a line of steel sports watches and models crafted from indulgent precious metals that symbolize the company's maritime links.
The Bottom Line
Whether it be limited production, meticulous manufacturing processes or brand heritage that plays a vital role in the final price tag of a luxury wristwatch, what cannot be denied is that the leading names in the industry are providing a quality in each timepiece that surpasses any fashion brand or designer watch company.
Investing in a timepiece from one of these top 7 luxury watch companies will ensure you're getting a watch that not only tells a story of success and prestige but constituted the perfect statement piece to wear every single day.
Questions? Comments? Leave them below!