If you're curious about watch luminescence, you've come to the right place. Here's everything you need to know about watch glow.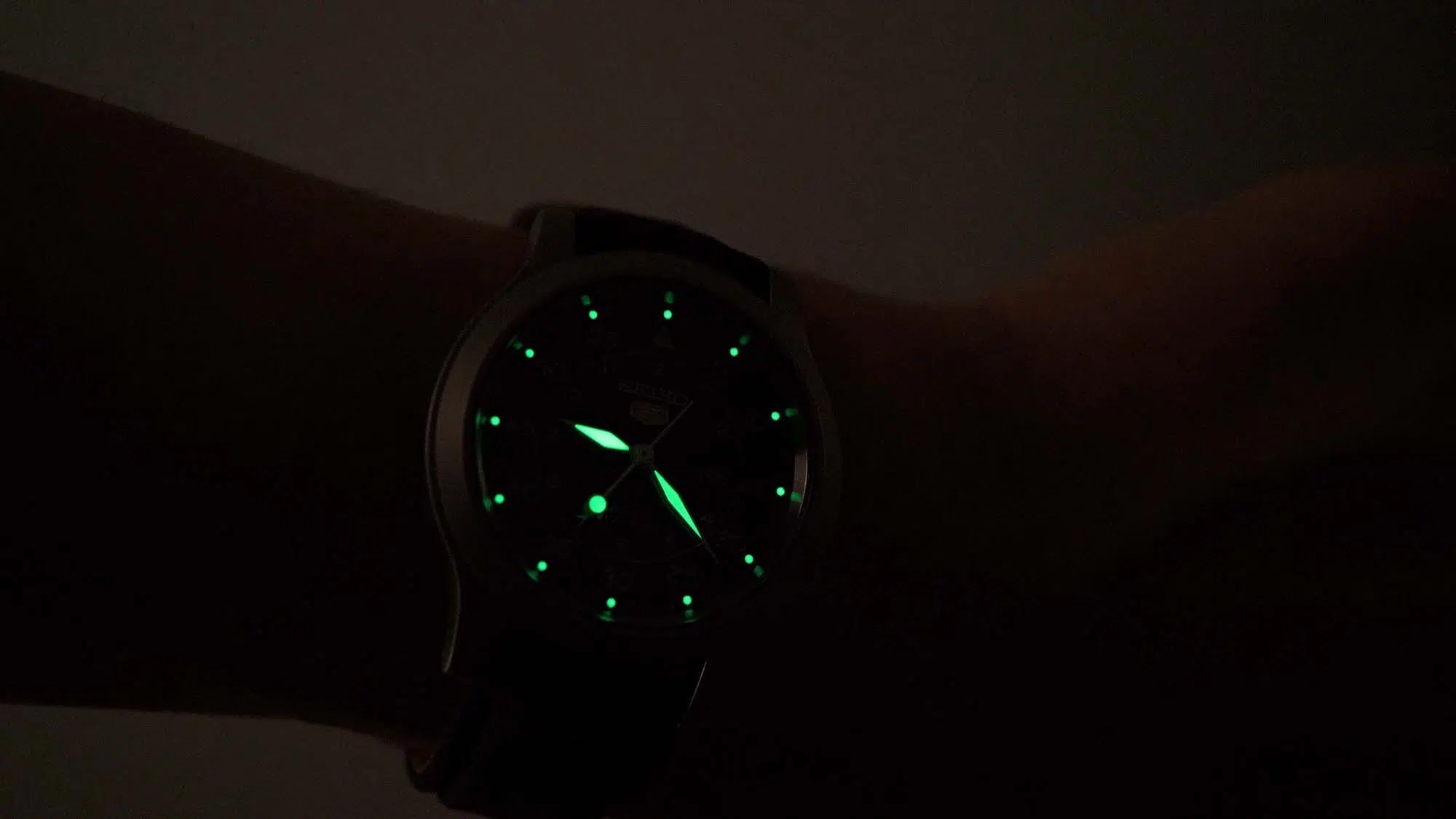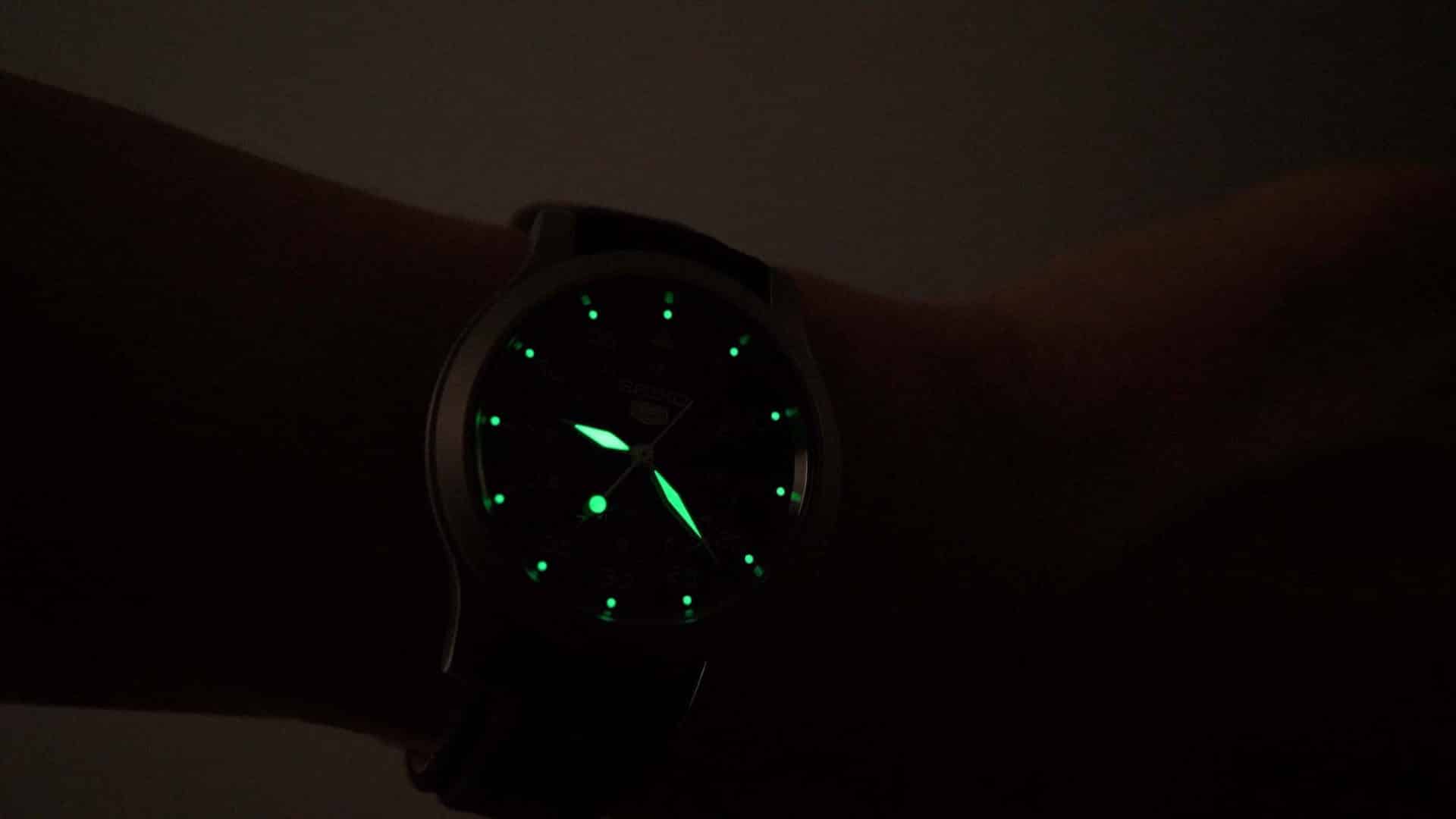 For collectors, the quality of a watch's lume has become almost as important a feature as complications or dial finishing. It's certainly a notable talking point, especially for tool watches. That's because, when it comes to professional timepieces generally, if its glow is weak then it isn't a very good professional watch at all.
Today, we're going to tell you all about watch lume. The science behind watch luminescence is as fascinating as the science behind movements, though it's more chemistry than physics. Moreover, the development of today's glow technology comes with a storied history!
The Most Common Watch Lume Today
Here's the first of many quick and easy science lessons. Luminescence is light created from a non-heated source. This is compared to incandescence, which often uses sources like fire.
The most commonly used watch lume today is called photoluminescence, though tritium and electroluminescent dials are also used to a lesser extent. They all have their strengths and weaknesses.
Photoluminescent Paint
Photoluminescent paint absorbs light and then uses it to create a glow on watch dials. It's a non-toxic and non-radioactive solution to older, more dangerous lume technology, which we'll also cover in a moment. Even dangerous lumes aren't used anymore, knowing about them is relevant to watch collectors even today.
There are two types of photoluminescence, fluorescence, and phosphorescence.
In plain English, the difference between the two is that phosphorescence is long-lived and continues on even after it's been activated — making it perfect for watch dials!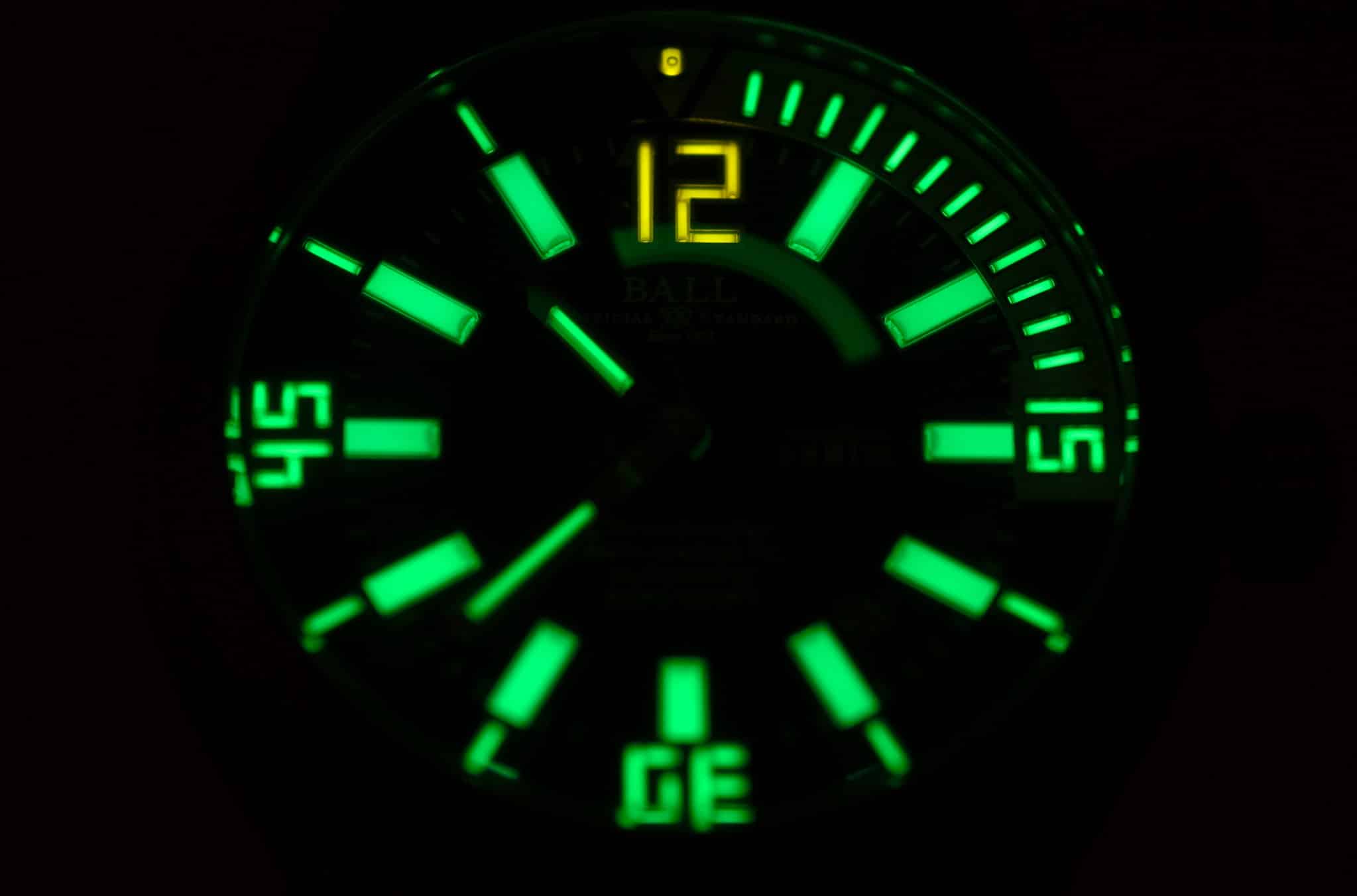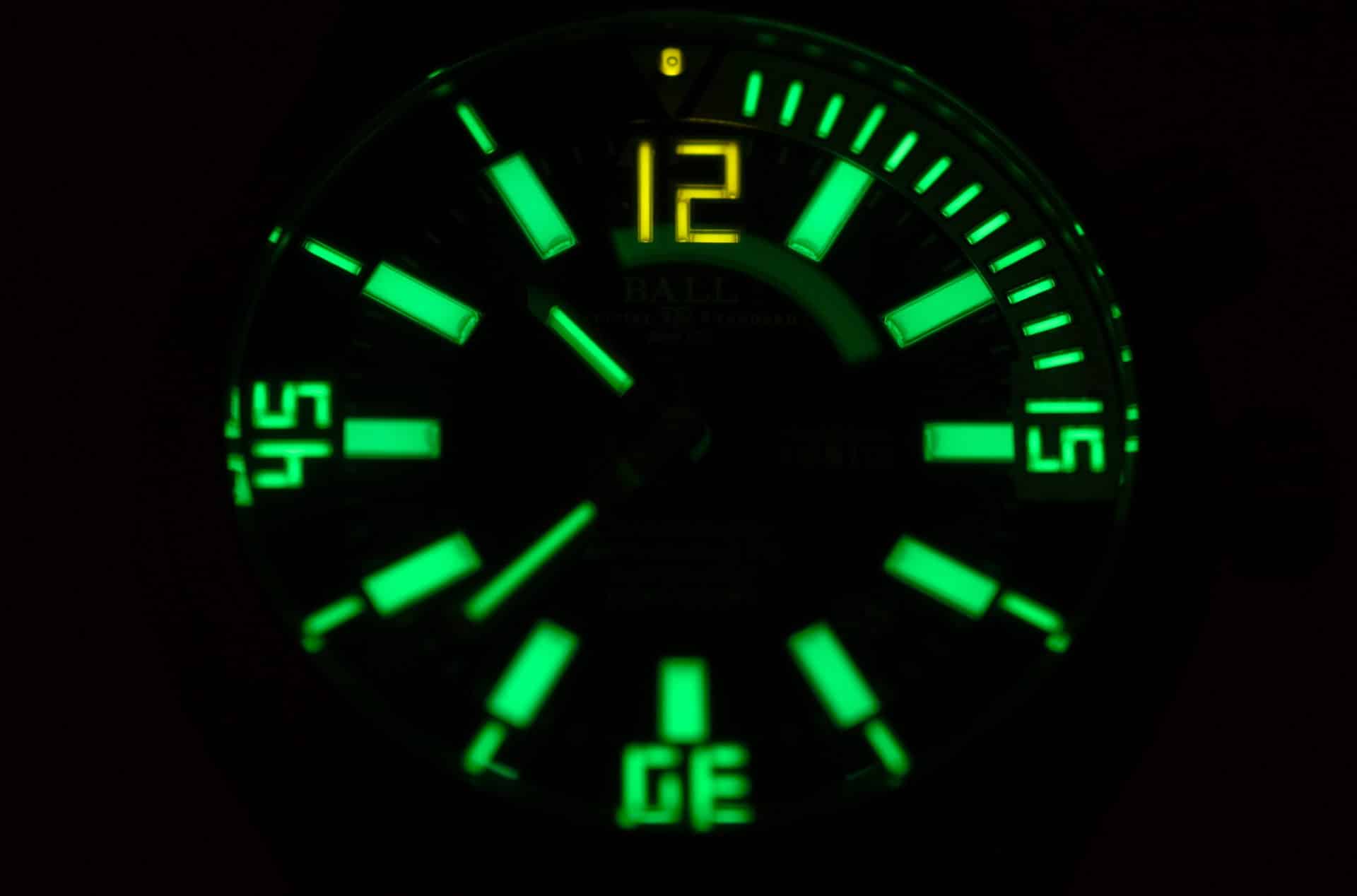 Meanwhile, fluorescence doesn't linger after being "turned off," which is why it's often used for indoor lighting and neon signs.
Kenzo Nemoto, a Japanese entrepreneur, developed a stable and non-toxic phosphorescent paint using a compound called strontium aluminate in the '90s. This very same base formula was brought into common practice by Swiss brand LumiNova AG.
This Super-LumiNova is still the industry's most commonly used luminescence.
Photoluminescent dials can glow for at least half an hour, and up to seven hours, before needing to be recharged (depending on how many layers of paint are used). They're long-lasting and won't usually discolor or fade over time as tritium gas does.
Some brands use proprietary photoluminescent formulas. Rolex's Chromalight has a signature blue sheen and lasts up to eight hours, while Seiko's LumiBrite is basically a Japanese Super-Luminova.
Radium and Promethium Dials: Important Info for Vintage Watch Collectors
In large part due to the Radium Girls tragedy in the 1920s, watch companies gradually decreased their use of radium dials. Today, they aren't used at all. So why are we talking about them here?
Despite the fact that radium isn't used in watch production today, many vintage watches may have been outfitted with potentially hazardous radium dials.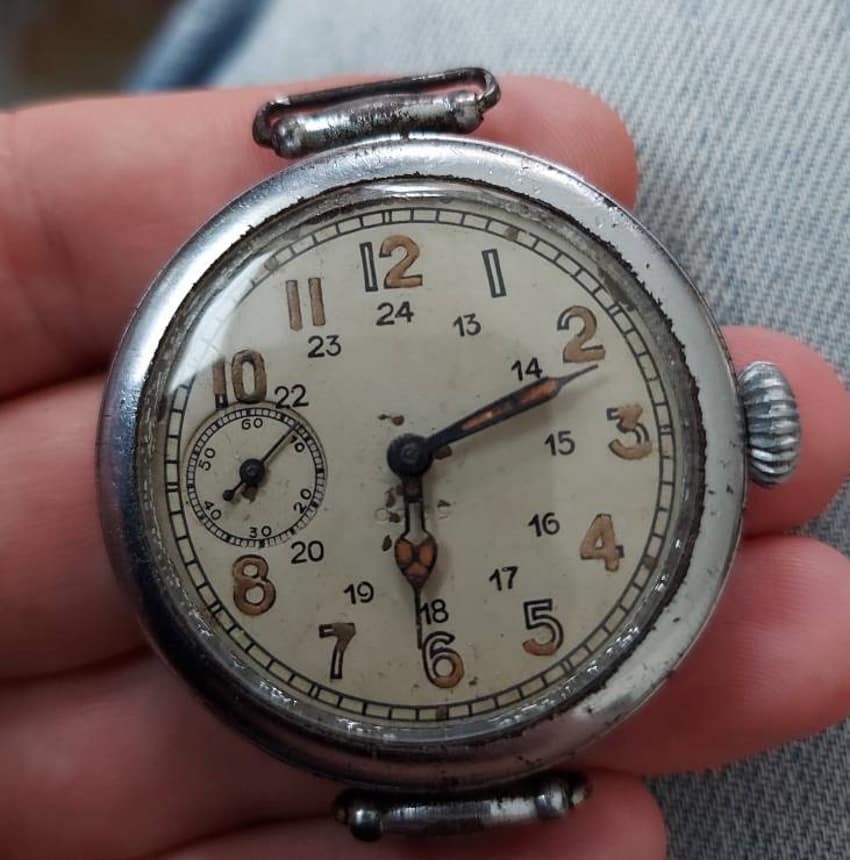 The chemist Marie Curie discovered radium at the turn of the 19th century, and by the 1910s, it was used to add glow to watch dials. Even Panerai's timepiece for the Italian Navy, the Radiomir, was radium-lumed.
Sadly, it was discovered that radium is dangerously radioactive and many women hired to paint the lume onto the watches became deathly ill. The Radiation Control for Health and Safety Act was passed in 1968, and radium watches stayed in circulation only until the early '70s.
Following radium, watchmakers used a far less radioactive substance called promethium. This didn't last very long, so you aren't likely to run into a promethium-lumed watch.
Fortunately, most vintage watches have been bought and sold repeatedly and legally, even after 1968. That means a lot of the radioactive painted parts will most likely have been replaced.
Aggressive radium paint will leave rust-like spots on the dial and even eat up the top layer, so just look out for that.
For a long time, the universal rule among the vintage watch collecting set is that radioactive watches are perfectly safe. Even if you're going to play around inside the dial, we were simply told, "just don't sniff or lick it."
I'm no scientist, but I do know that recent studies show that if you don't keep your vintage watches well-ventilated, they might produce radon, which is radioactive. And while vintage watch collectors don't get sick at higher rates, there are a few ways in which you can be extra careful.
You can invest in a Geiger counter, which measures radioactivity in vintage timepieces.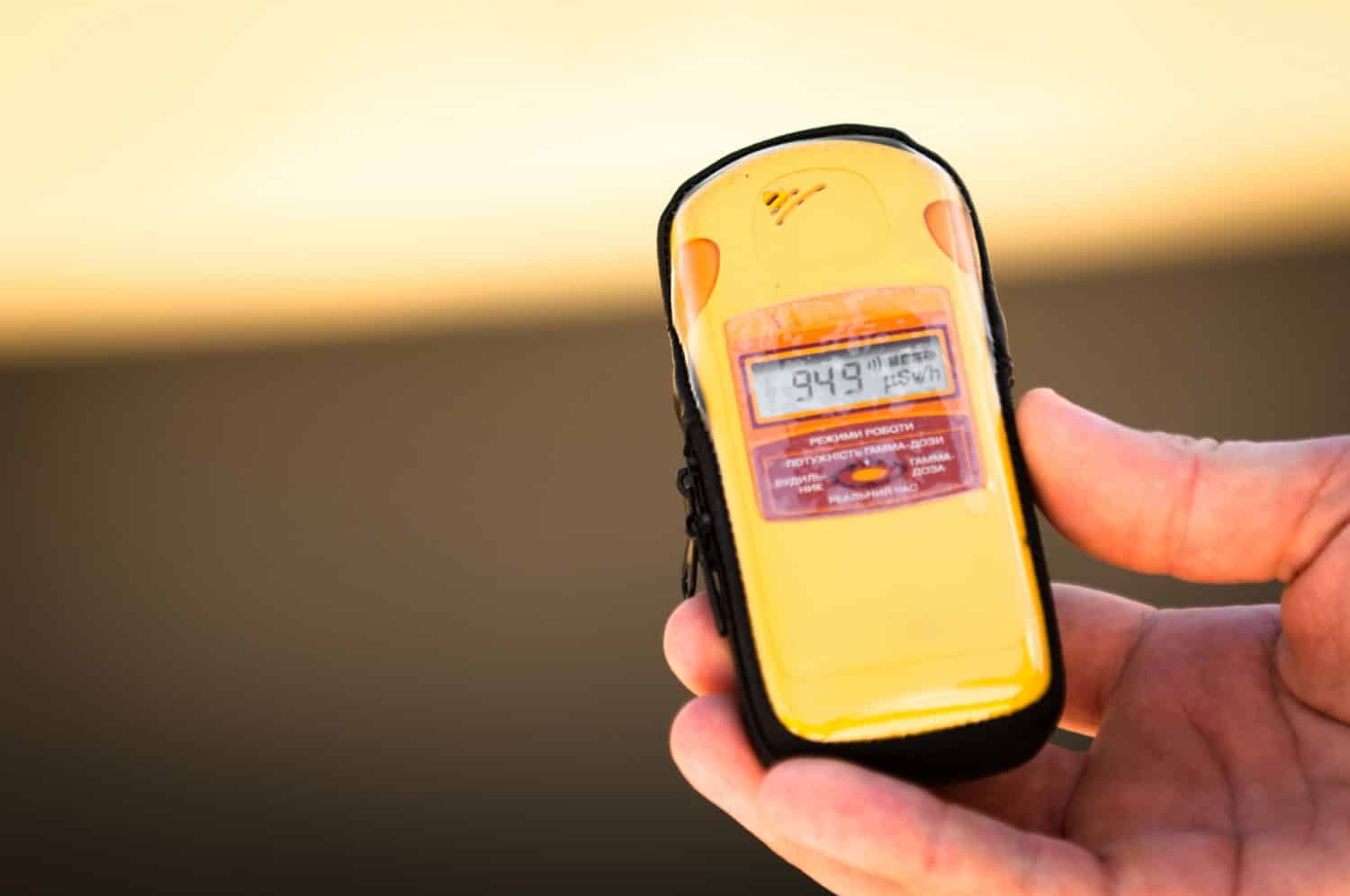 You can also invest in a radon detector for the room your watches are stored in. Finally, you can do a quick home test and see if the dial emits a faint glow even without outside light exposure.
Another reason to know about radioactive sources of watch lume? We technically still use one in the form of tritium.
Tritium Lume: Safe Radioactivity?
After radium and promethium, tritium was used to add luminescence to watch dials. When under a dial protector, whether mineral or sapphire, tritium has almost no radioactivity at all. Its glow has a creamy yellow hue to it, compared to radium's tan undertones.
Of course, zero radioactivity is even better than almost zero. And as you now know, photoluminescent glows came out in the '90s as a fully non-toxic, non-radioactive lume source, rendering tritium paint obsolete.
Recently though, tritium came back into the watch world as a gas. Tritium gas tubes provide a dial glow that, in real-time use, won't fade after a few hours, which is better than even Chromalight.
Still, tritium will start to lose its long-term glow after 12 and a half years, whereas photoluminescent glow won't. This makes tritium better in the short term (though over a decade may not count as short), while photoluminescence is better in the long term.
Electroluminescence: Push-button Lume
Electroluminescence glows, otherwise known as EL, are generated by an electrical current from a conductor behind the dial. At the press of a button, EL glows are activated like a flashlight.
You're likely familiar with EL lighting from digital watches from Casio or Hamilton.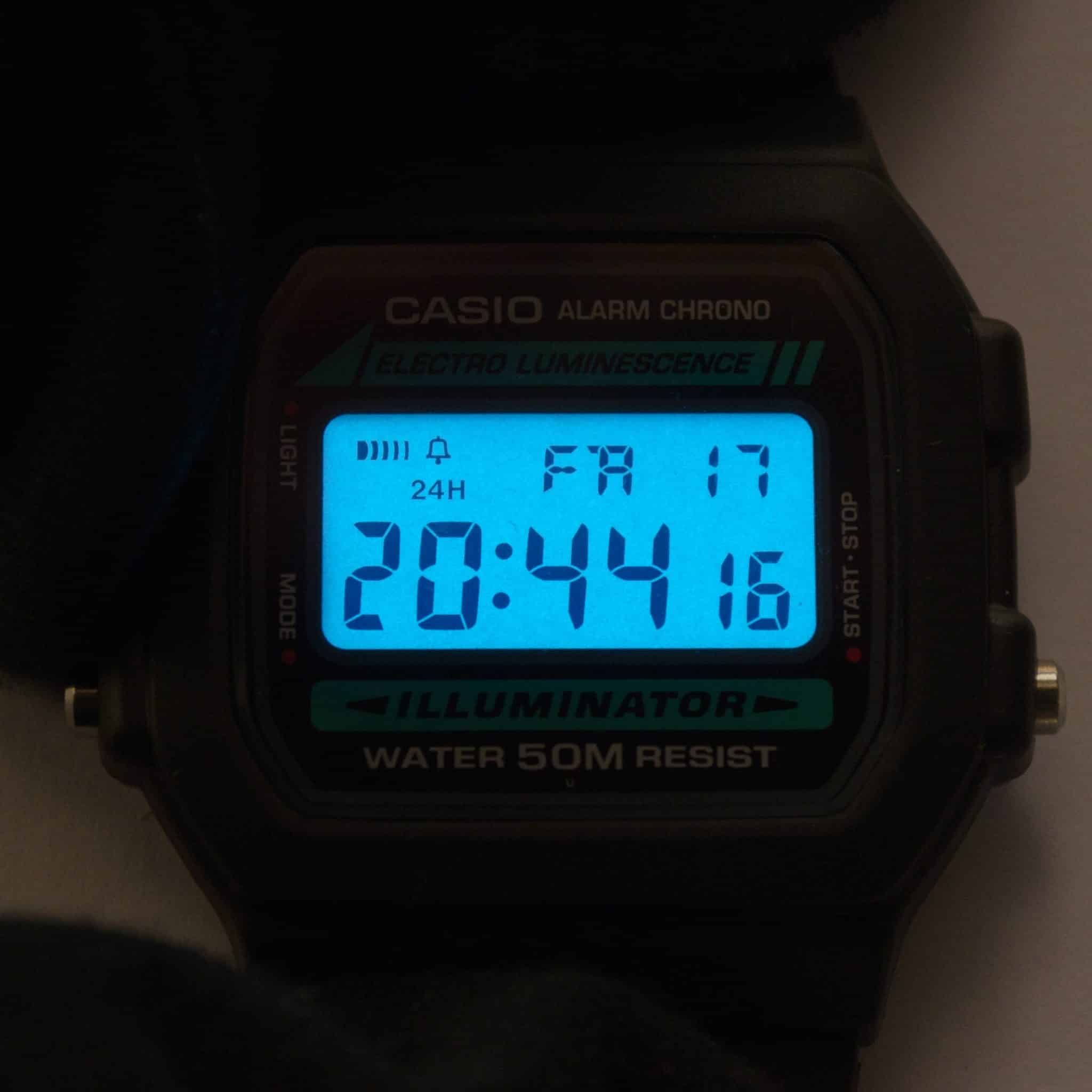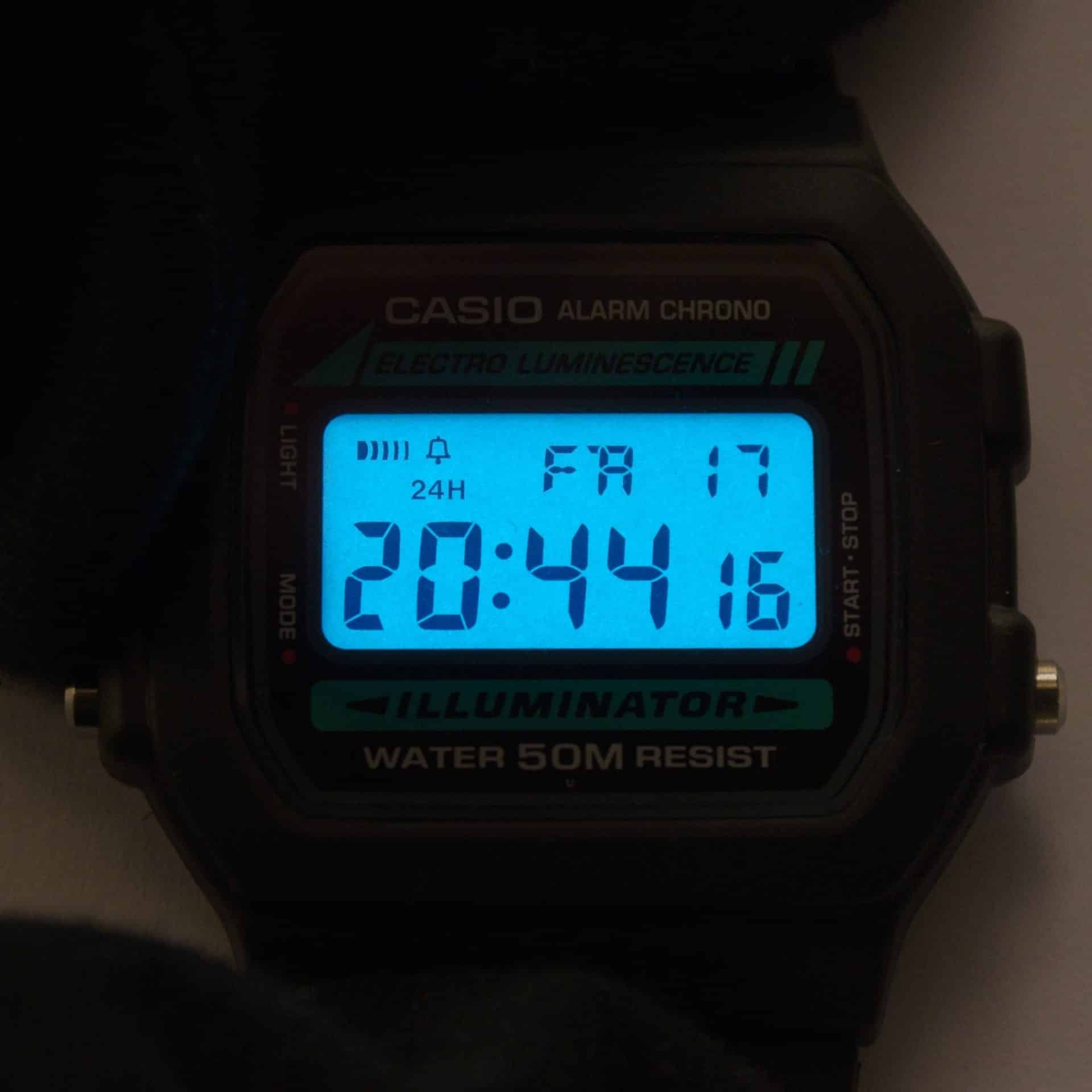 Timex's Indiglo is a patented and especially bright electroluminescent glow, though it does use a lot of battery power.
FAQs About Watch Glow
Here are the answers to some common questions.
What Is Lume on a Watch?
Lume is the watch's dial glow, often painted onto the indices and hands so that you can read it in the dark.
Does Watch Lume Fade Over Time?
Phosphorescent watch lumes, the most common lume, technically don't fade. The paint itself might degrade or come off because of moisture, dust, UV exposure, and so on, though this would take several decades. Phosphorescence itself, however, doesn't "run out" of charge and will always naturally absorb and emit light.
Tritium gas tubes will start to fade after about twelve and a half years. EL light can have anywhere between 4,000 hours to 10,000 hours of light.
How Long Does Watch Lume Last?
If it isn't exposed to any more outside light, a fully-charged phosphorescent dial will need recharging after 30 minutes or several hours, depending on how many layers of paint is on it. Tritium tube watches stay lit as long as they're in the dark but will fade in the long term.
Can You Change the Lume on a Watch?
Yes, but removing parts and safely taking the original paint off is a delicate process that should be left to professionals.
Conclusion: Lume 101
Photoluminescence is the most common kind of watch glow and also the most lasting in the long term.
Meanwhile, electroluminescent lights can be activated at the push of a button, and tritium has a long-lasting in-use duration, making them effective choices for tool watches.
Choosing which is right for you depends on what you use your watch for!
Questions? Comments? Leave them below!