Buying your first luxury watch is exciting, but it can be nerve-racking too. This guide will help you make an informed purchase.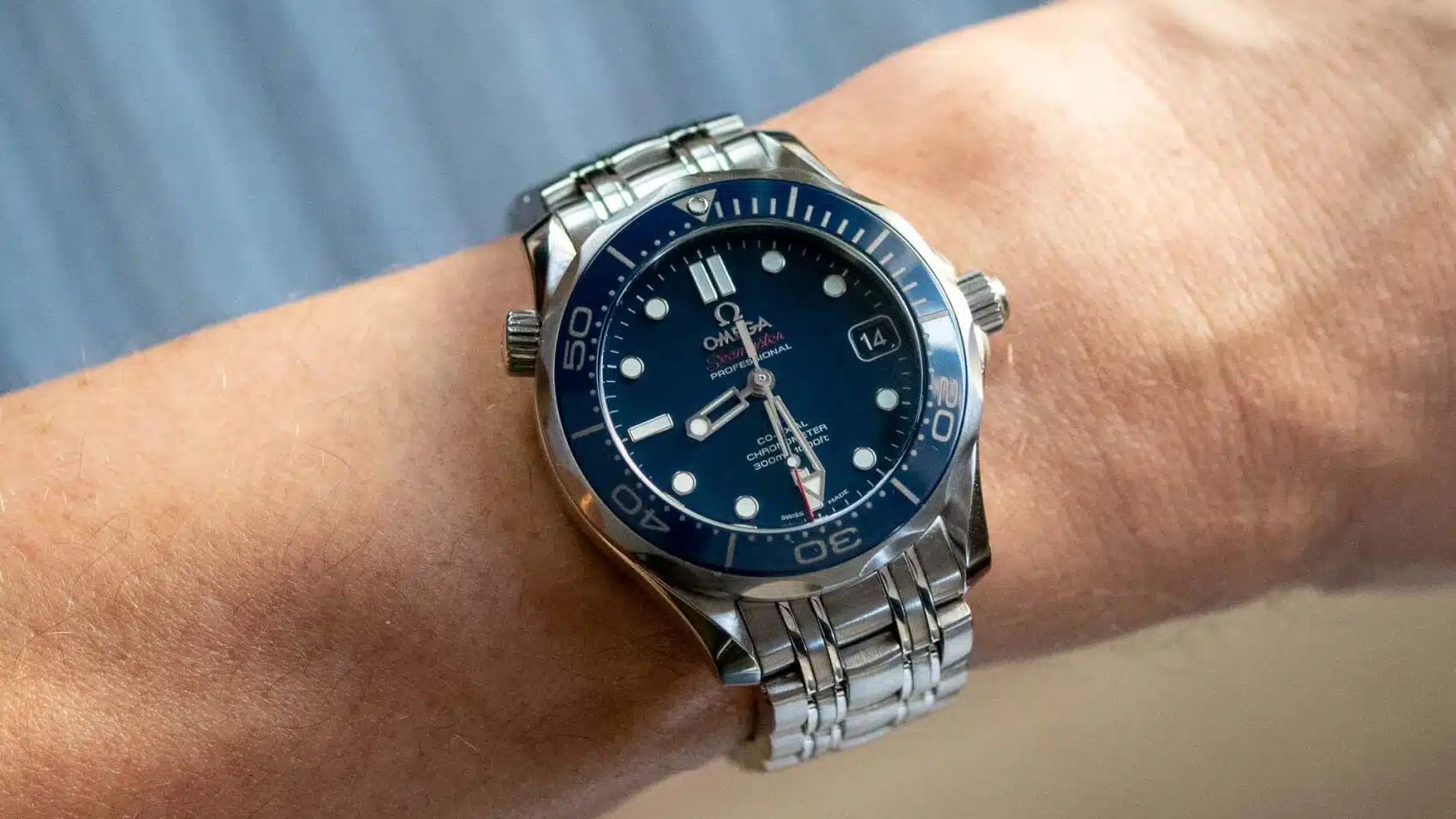 This article will cover everything from what luxury watches are, if you should buy one and which ones are good for first-time buyers.
First Things First: Should You Buy a Luxury Watch?
Let's acknowledge a plain and simple fact, just to get it out of the way. If you need the money to pay your bills or clear your debts, you have no business buying a luxury watch.
You should take care of those obligations before you consider buying a luxury anything, let alone a watch.
But if you truly do have thousands of dollars collecting dust, you could do a lot worse with that money than put it on your wrist.
What Is a Luxury Watch? And What Should Your Budget Be?
A luxury watch is more than just a watch with a fearsome price tag. It's also the craftsmanship, features, and aesthetic cues that go into those four-, five-, and six-digit dollar amounts.
Luxury watches are usually hand-made, with movements unique to the manufacturer and materials you won't find on lower-grade timepieces, like scratch-resistant sapphire crystals and stronger metals in the case and bracelet.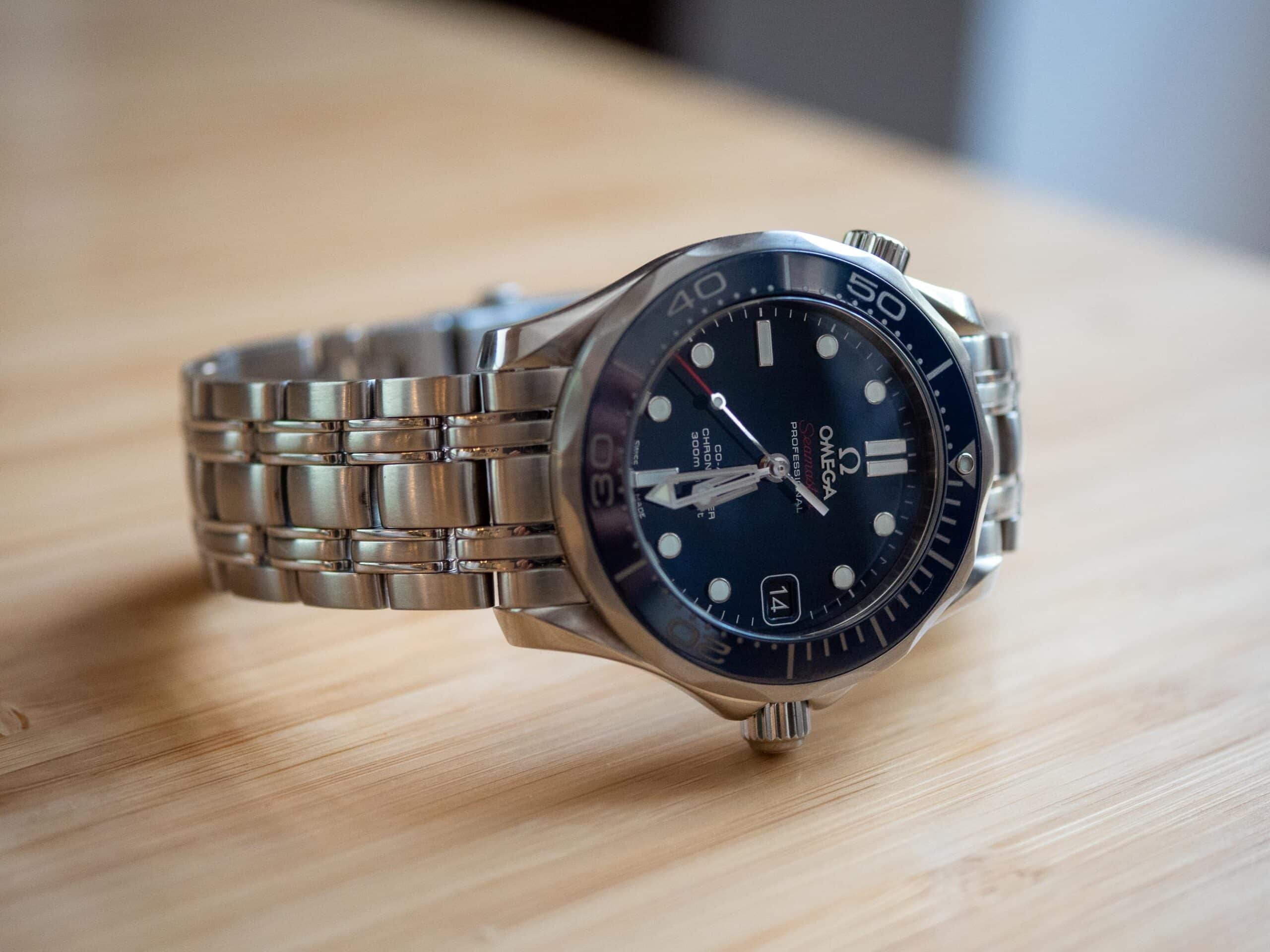 If you're new to the market for one of these pieces, your budget should start at just over $1,000. This is about where bona fide luxury begins, with brands like Omega and Oris.
Around $10,000 and beyond, your options expand even further to include many of the most iconic luxury watches. Painstaking manufacturing and finishing really come into play here.
A budget this size will get you into the world of Rolex, naturally the end goal of many luxury seekers.
At over $20,000, brands like Audemars Piguet and Patek Phillippe are known for producing some of the most respected and highly sought watches in the world.
Where To Buy Your First Luxury Watch
You'll want your money as safe as possible when you're spending this much of it. So it's good to stick to reputable dealers with warranties and guarantees, whether you're buying a new or pre-owned watch.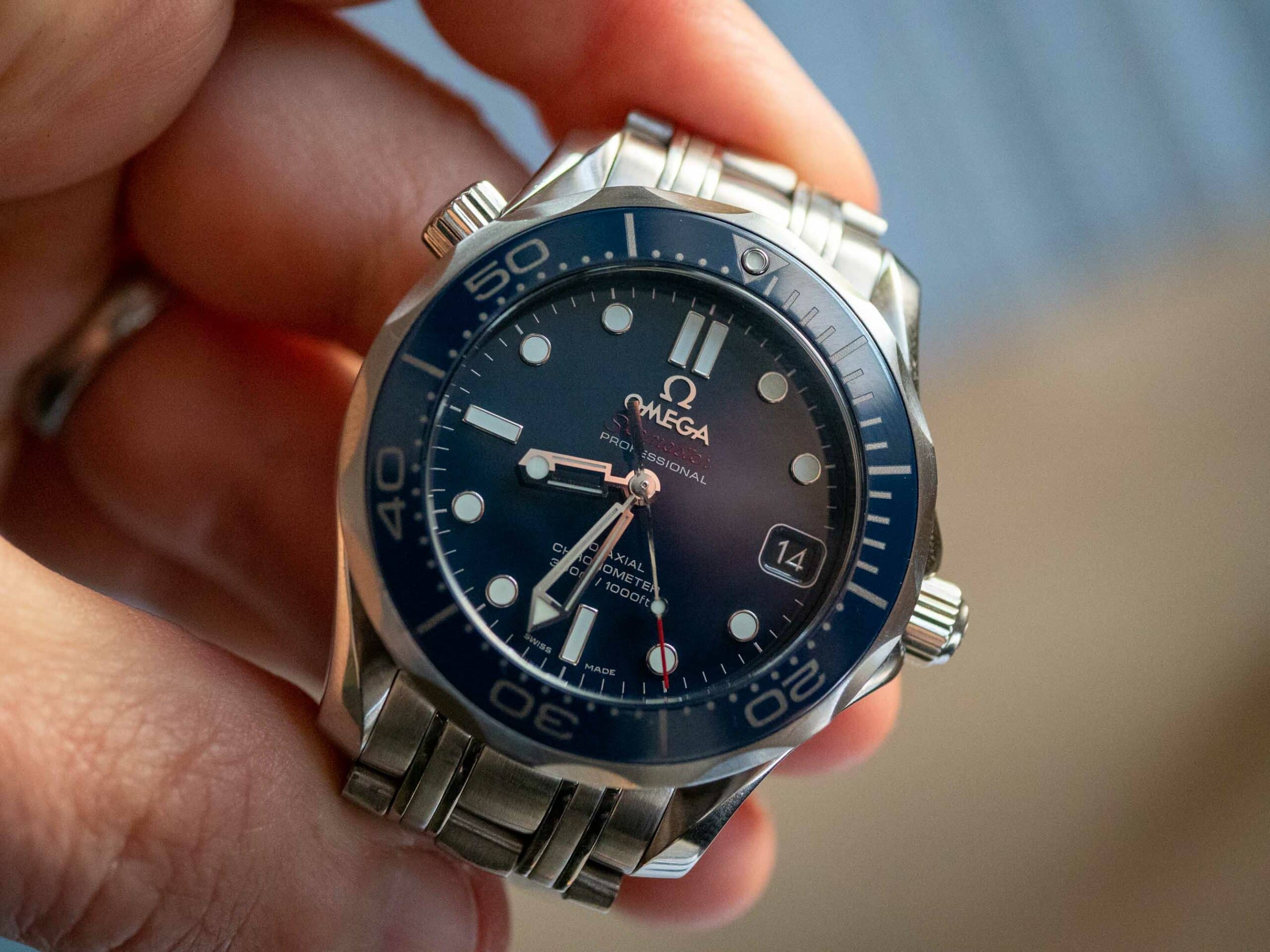 Luxury brands tend to have boutiques and authorized dealers you can deal directly with. It's the safest choice, but you may not live near one, and this is likely the slowest and most expensive route you can take.
You can also buy pre-owned watches off the internet. It doesn't even have to be sketchy, either.
eBay authenticates watches sold there, and Chrono24 offers an escrow service that holds your funds until you can authenticate a watch yourself.
Also, value is an ongoing concern for some even after the purchase. If you're counting on your watch to appreciate in value (which, realistically speaking, it won't), buying pre-owned can keep your entry price low.
How To Tell if a Watch is Legit
While fakes get better every day, it's helpful to know a few dead giveaways.
Luxury watches have mechanical movements practically as a rule. Mechanical movements produce a smooth sweeping motion with the second hand. If the second hand ticks once per second, it's a battery-powered fake.
A battery-powered quartz movement can make fake watches lighter than their genuine counterparts, as can lower-quality materials used for the case and bracelet.
Typefaces can be another sore spot for fakers. Rigorously compare the fonts used on the dial. While you're at it, check for typos and make sure all the dial elements are properly spaced from each other.
Some caution as a buyer helps, too. If a deal seems too good to be true, it is. If a seller isn't offering detailed photos from every angle, they may have something to hide.
How To Find The Right Watch Fit For Your Wrist
How a watch fits on your wrist is a factor of your wrist's size and two of the watch's measurements: its diameter and lug-to-lug distance.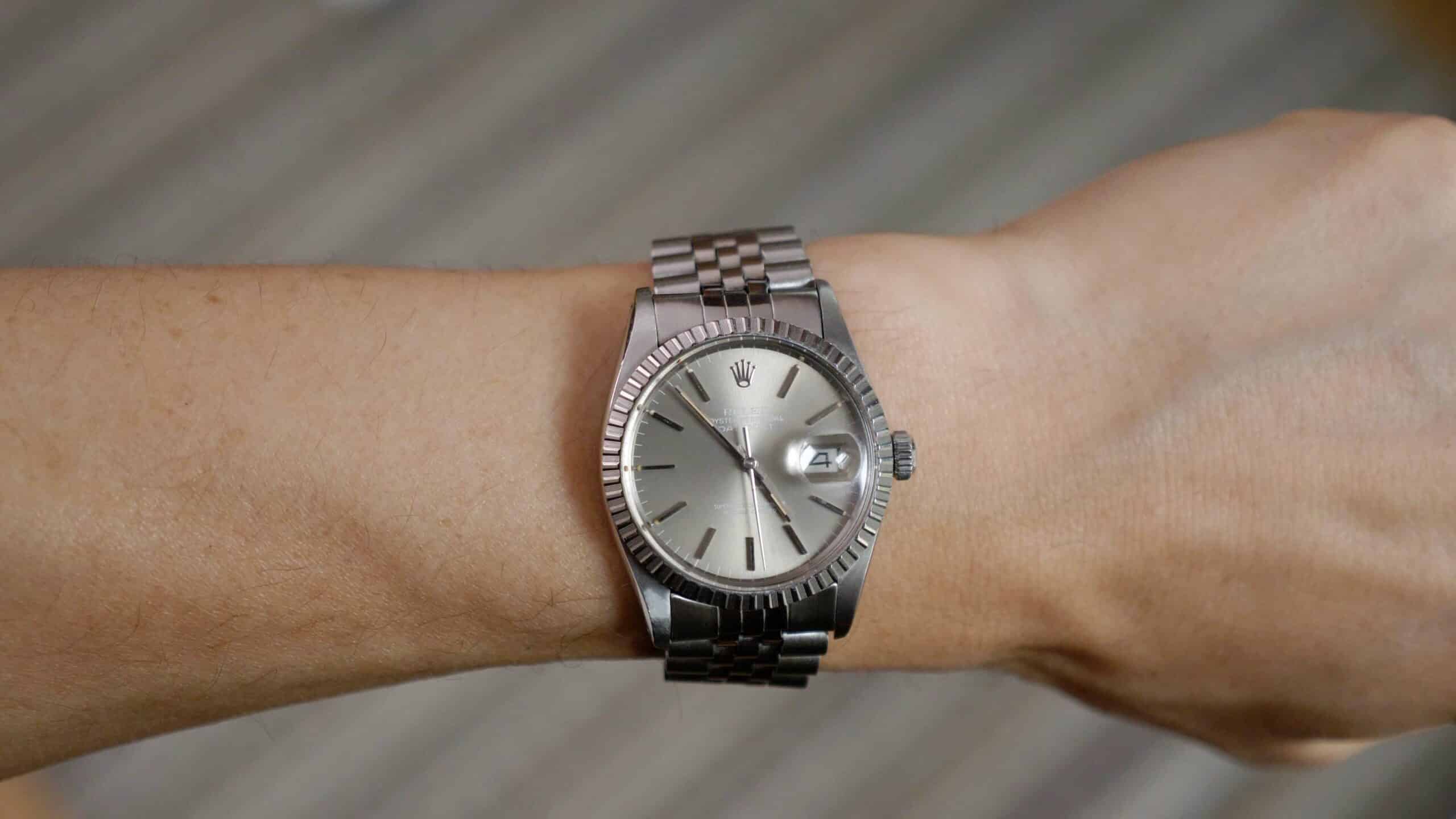 The diameter is simply the distance from one end of the dial to the other. Generally speaking, the dividing line between "big" and "small" is around 40mm.
The lug-to-lug distance measures the length of the watch from tip to tip. A watch with too much lug-to-lug distance will hang over the sides of your wrist.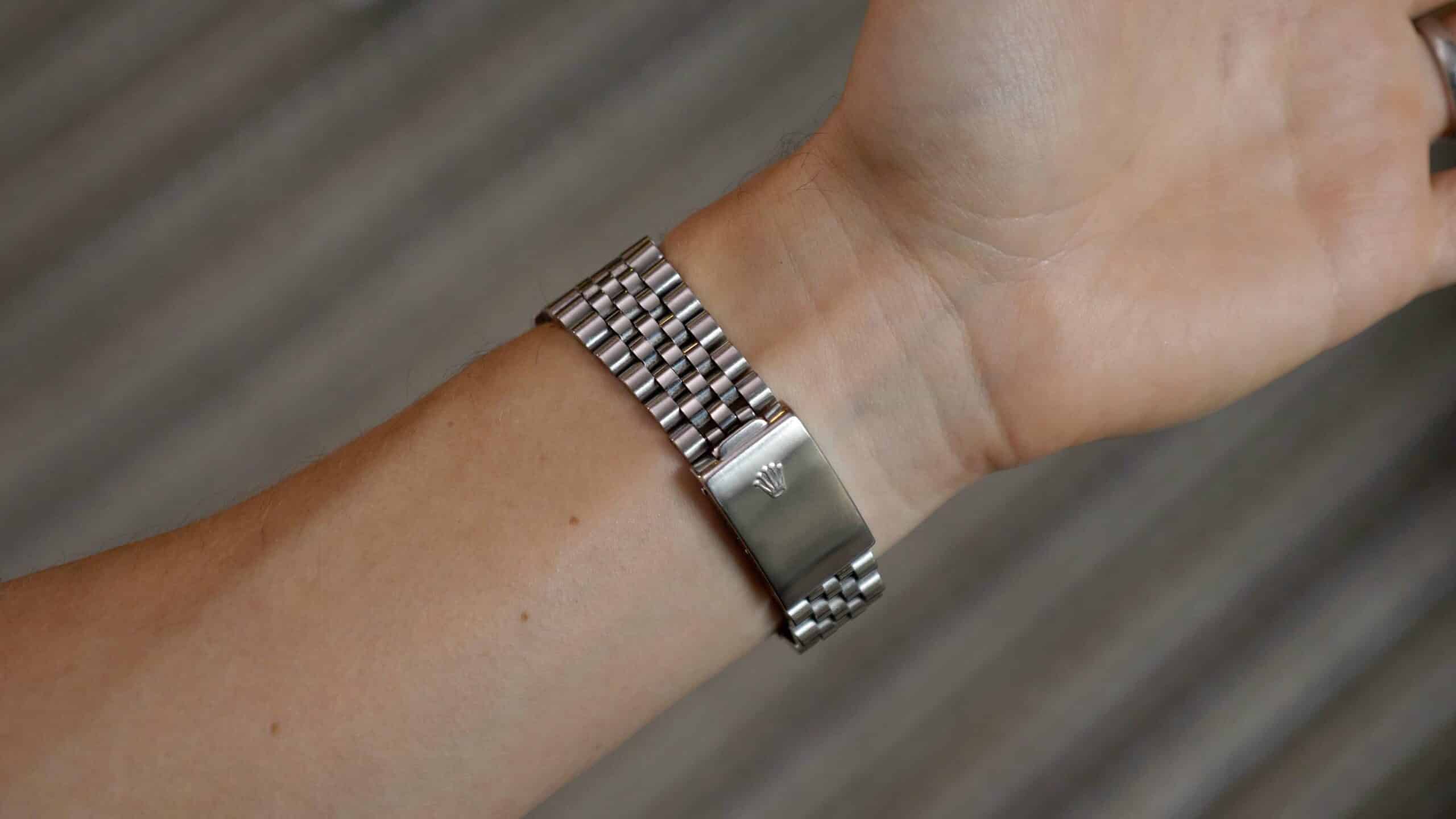 Knowing the width of the top surface of your wrist will help you find the right lug-to-lug distance for you.
For more information, check out The Slender Wrist's complete watch sizing guide.
How To Care For And Maintain Your Watch
When you buy a luxury timepiece, you're buying something that can last for generations if properly taken care of.
Many watches are marketed for their durability, but you may still want to exercise caution when it comes to fine, expensive pieces with intricate movements. Consider wearing something cheaper or no watch at all if it's going to face shocks and vibrations.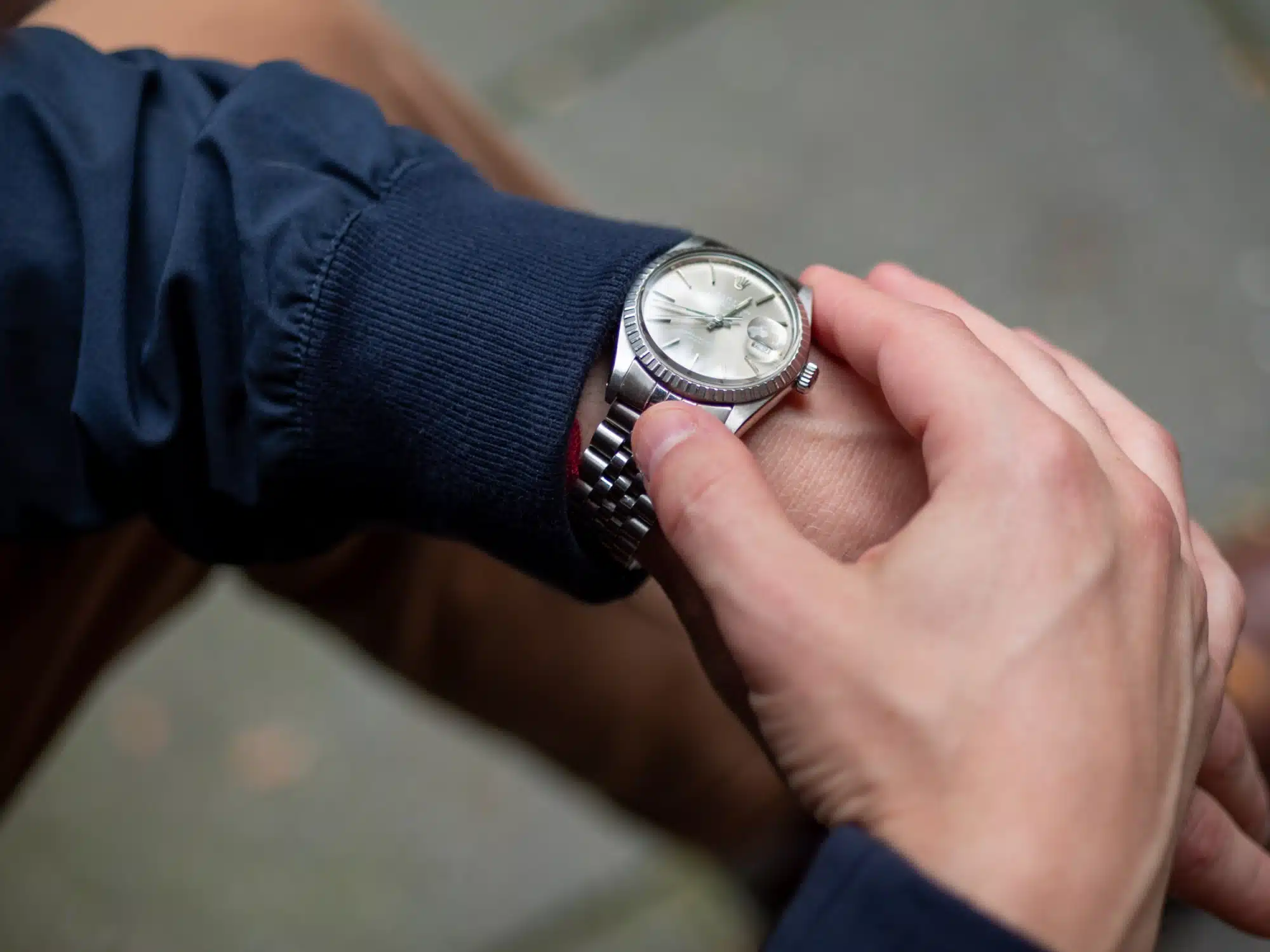 Mechanical movements will eventually need to be "serviced" — disassembled, cleaned, and reassembled. How often you need to do this will vary, but it ranges from about four to 10 years.
If your watch is failing to keep time or a complication isn't working as it should, send it back to the manufacturer or a watchmaker for servicing.
Lastly, make sure the watch is wound regularly to keep it ticking. It's okay to let a watch die, but lubricants in mechanical movements can harden if you leave it that way for too long.
5 Luxury Watches That Are Great for First-Time Buyers
Here are five great luxury watches for first buyers in no particular order.
Tissot PRX Powermatic 80
Released just last year but styled after a piece from the '70s, Tissot's PRX Powermatic 80 currently ranks high among the most affordable watches with a tinge of luxury.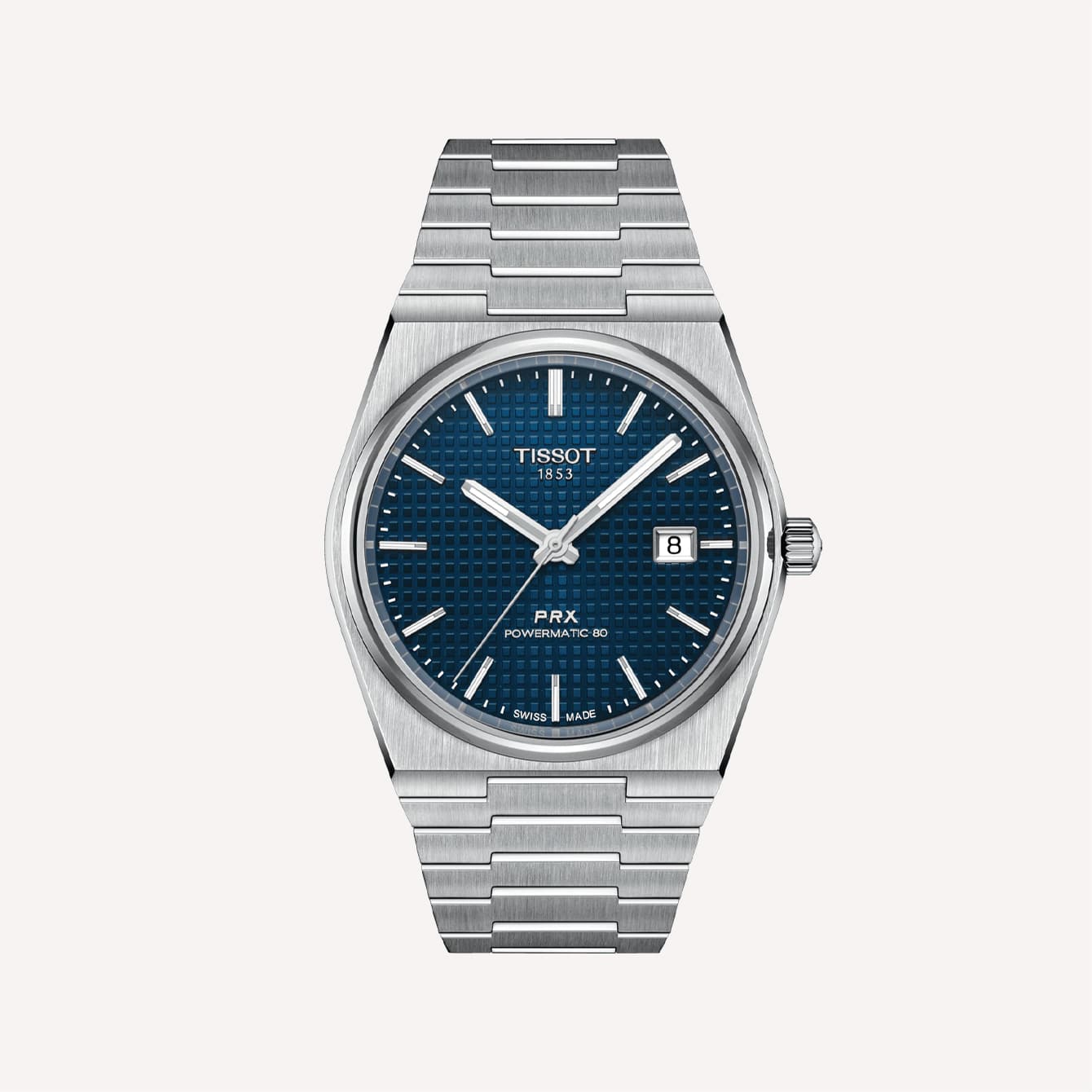 Case diameter: 40 mm
Water resistance: 100 meters
Price:
With its integrated steel bracelet, timeless dial, 80-hour power reserve, and 100 meters of water resistance, this watch is the definition of daily-wear versatility at well south of $1,000.
Omega Speedmaster
Few luxury watches can boast a story as good as the Speedmaster, the watch worn by Apollo 11 astronauts when they took one giant leap for mankind.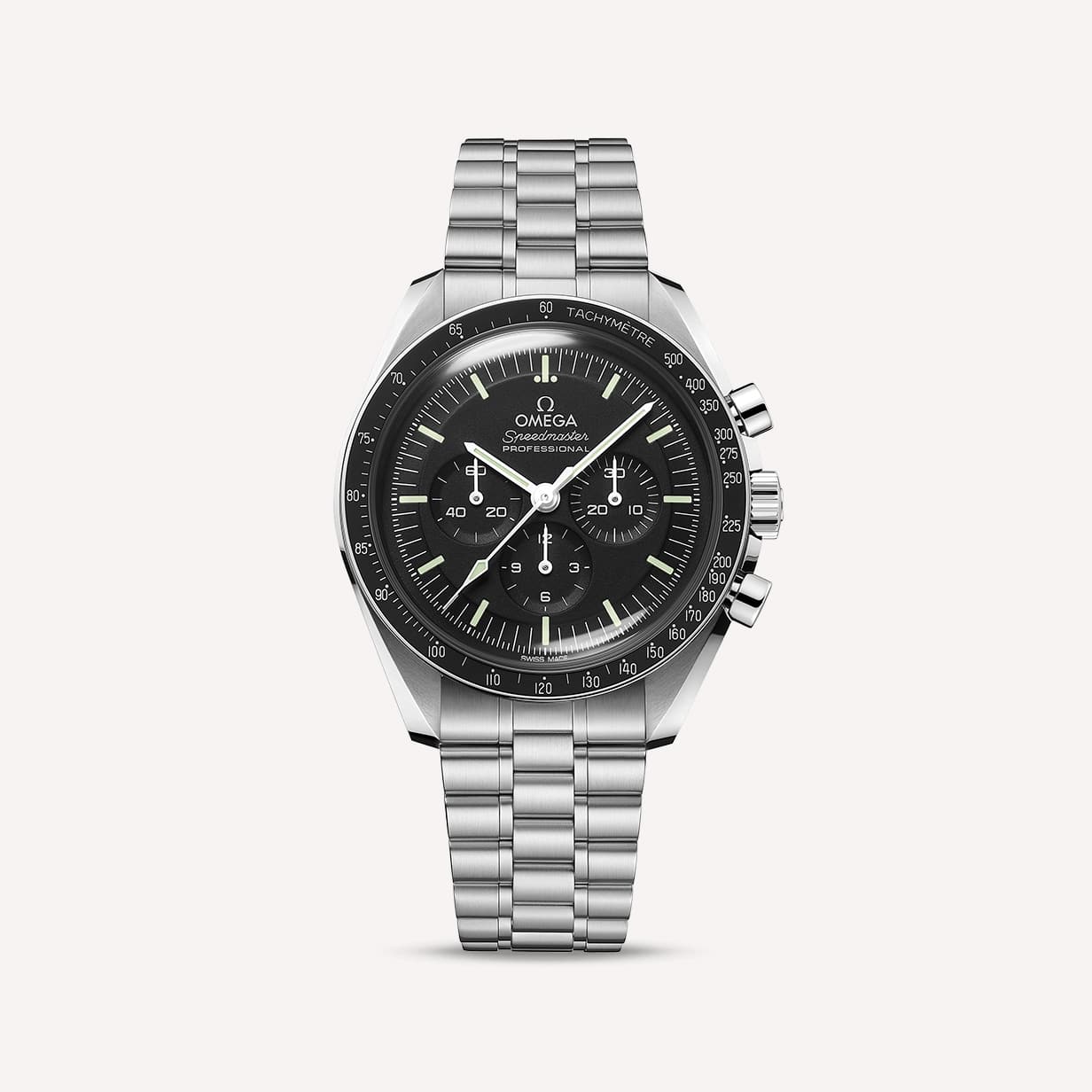 But regardless of Space Race-era marketing cliches, the Speedmaster is still a timeless, classic chronograph worth your consideration here on Earth.
Case diameter: 42 mm
Water resistance: 50 meters
Price: $6,400 new
Especially the Co-Axial Master Chronometer model, which has a modern movement certified for precision, anti-magnetism, water resistance, and durability.
Rolex Submariner
You might think it goes without saying. But if you're new to watches, the Rolex Submariner has for decades been the industry's most recognizable, most sought-after, and most imitated product.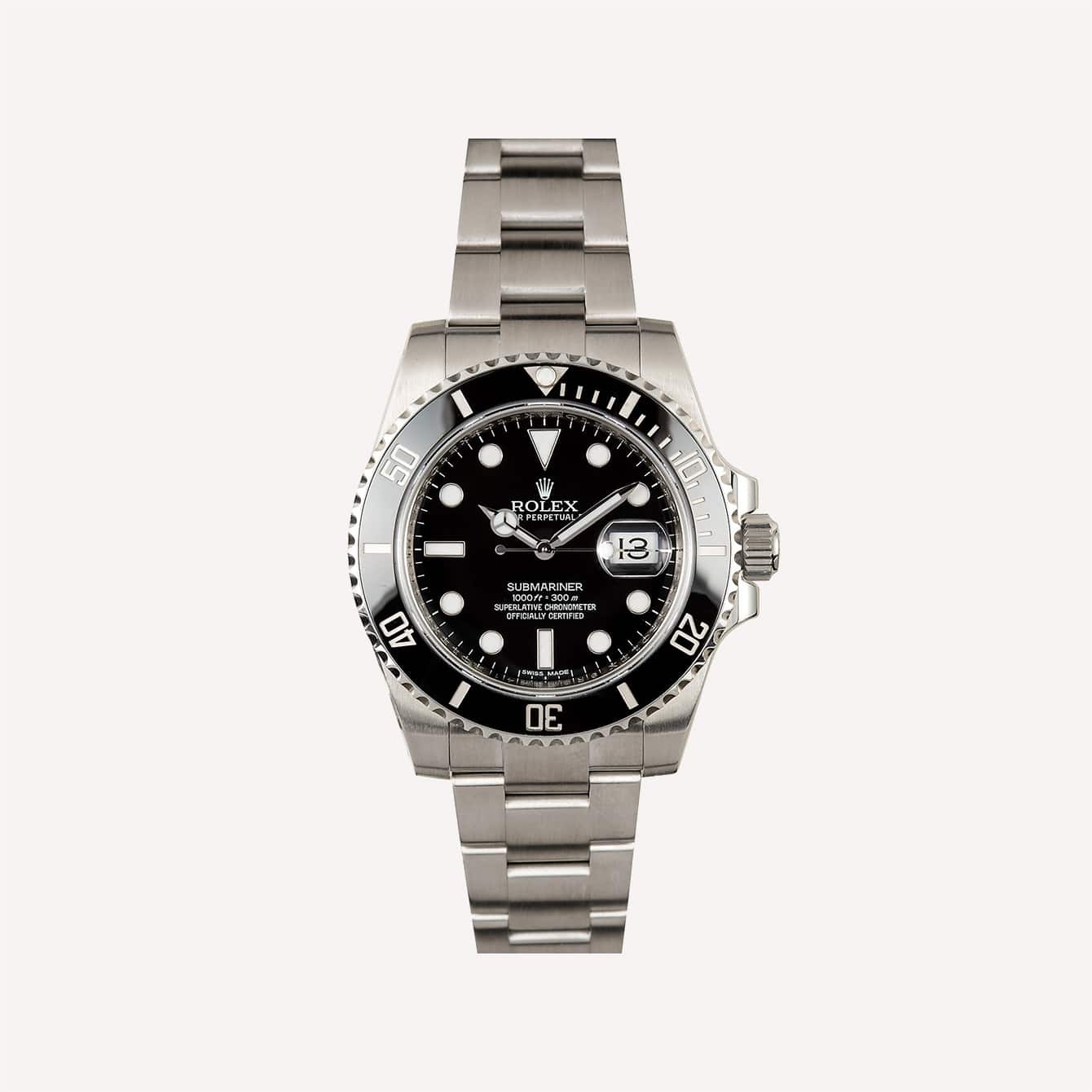 Its sharp, simple look and rugged, tool-watch roots have made it a mainstay on the wrists of high-profile movers and shakers and everymen alike.
Case diameter: 40 mm
Water resistance: 300 meters
Price: $7,500+ new
It may look like a lot of other dive watches out there, but that's because much of the genre is fashioned in its image.
Grand Seiko SBGA211
Known colloquially as the "Snowflake" for its distinctive patterned dial, this watch pairs technological innovation with Grand Seiko's knack for fine finishing.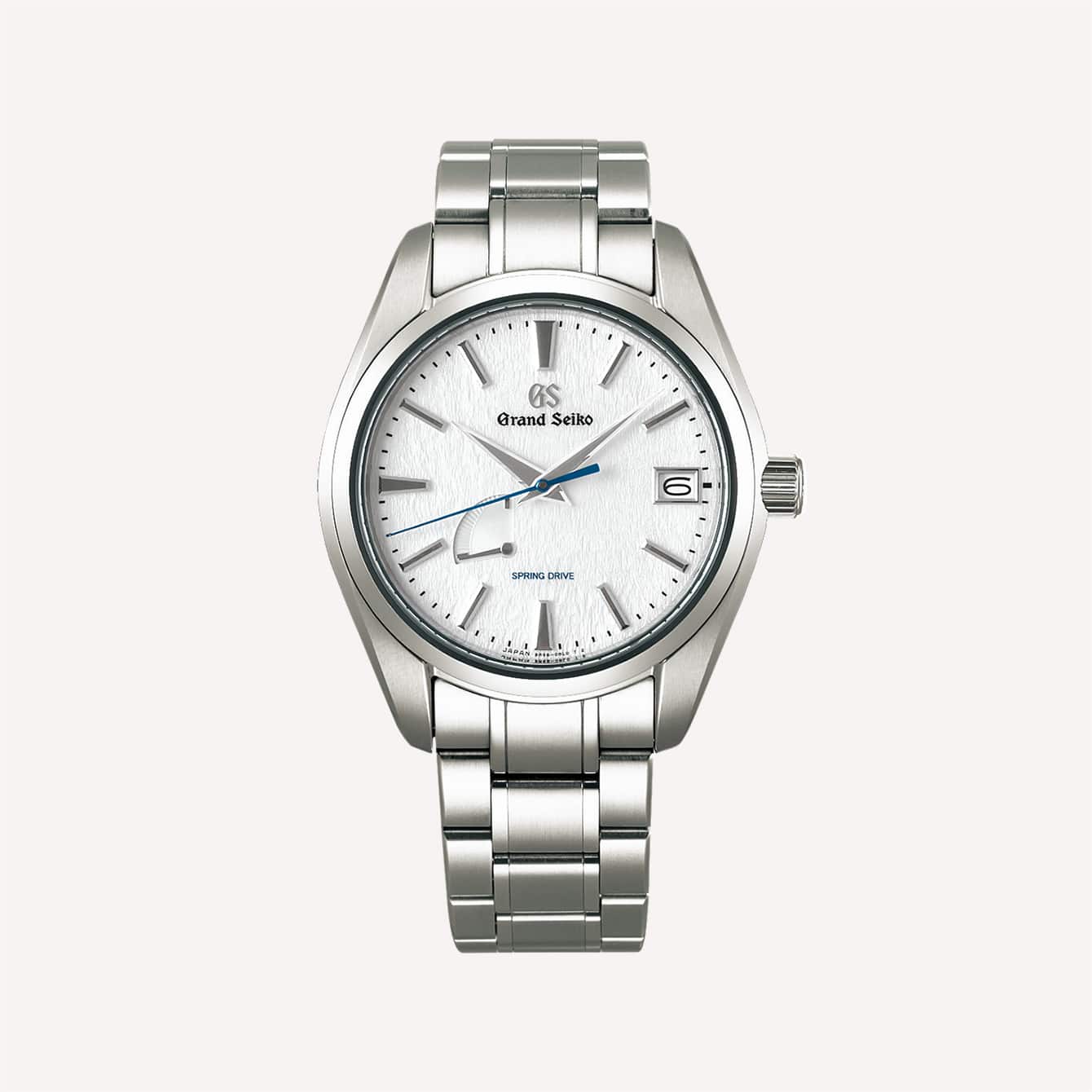 It's powered by a Spring Drive movement, in which quartz and mechanical technology combine to keep time within a one-second-a-day margin of error.
Case diameter: 41 mm
Water resistance: 100 meters
Price: $6,200 new
Water resistant to 100 meters, it's not just pretty — it's a great all-rounder sport watch, too.
Cartier Santos
This is a watch with more history than almost any other, tracing its heritage all the way back to a piece made in 1904.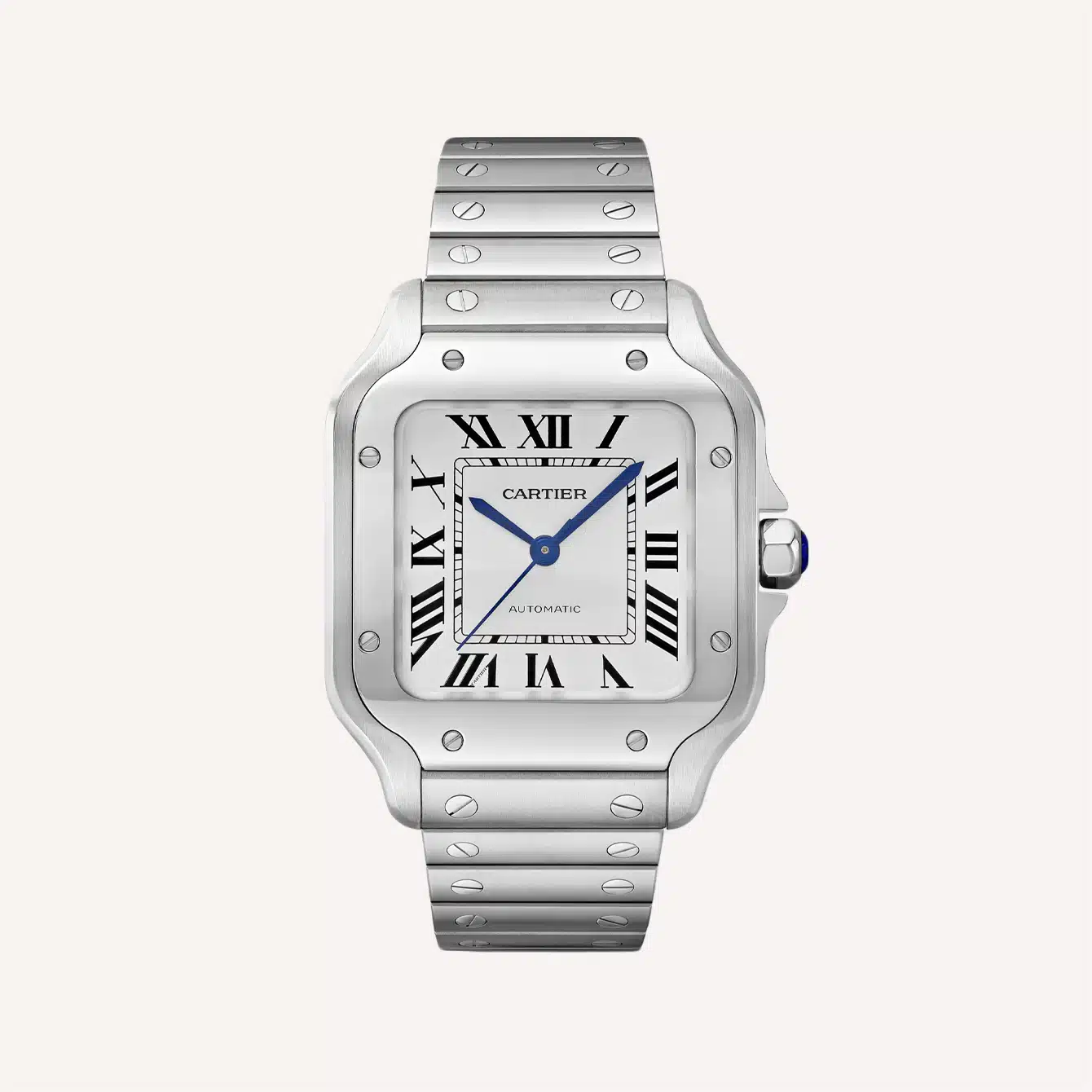 It's not just old stories that raise this watch above the rest.
Case diameter: 35 mm
Water resistance: 100 meters
Price: $6,800 new
Cartier's signature dial design makes it funky and classic at the same time, and its genuine sports watch capability offsets its fancy dress watch looks.
FAQs About Luxury Watches
Before you pull the trigger on a high-ticket item like a luxury watch, you want to be sure that all of your questions are answered.
Is a Luxury Watch a Good Investment?
People have certainly made money owning certain watches at certain times. But as an investment, watches are only a shade safer than Beanie Babies.
Famous top-of-the-line models have seen price uptrends spanning decades, but they are still collectible doodads, valuable only as long as they can hold a market's interest.
Investing in something more stable is probably better, but profits can be made if you spring for certain pieces.
How Much Should You Spend on Your First Luxury Watch?
This is largely dependent on how much money is at your disposal. However, starting in the $1,000-$5,000 range, you'll find plenty of pieces with premium finishing and looks to suit any taste.
By starting at that low end of the segment, you'll get a chance to develop your taste without blowing up your savings account.
How Much Do I Need To Buy a Rolex?
If it's Rolex you want, you'll need at least $6,000. That's about where the cheapest model, the Oyster Perpetual, sits right now.
Prices will inflate if you're buying off the second-hand market, but you'll get one sooner that way than joining an authorized dealer's waitlist.
Is Tissot a Luxury Watch Brand?
Tissot's timepieces qualify to be labeled "Swiss Made," use high-quality materials, and have luxury looks. But they aren't hand-made, and the movements are based on generic ETA calibers, not developed in-house by Tissot.
With prices on popular mechanical models hovering around $1,000, Tissot watches have some qualities of luxury watches while remaining on the affordable end of the segment.
Are Designer Watches Worth It?
When you buy watches from designer brands like Gucci, Armani, and Chanel, most of your money is likely being spent on the brand name. They don't generally use high-quality parts, and the movements are almost always battery-powered.
While designer brands sometimes channel that effort into interesting designs instead, some of the price tags are still hard to justify.
Congrats! Now You're Ready to Buy a Luxury Watch
Now that you know your way around the landscape, you're ready to chase your first luxury watch. Get something you love and wear it with confidence.
Questions? Comments? Leave them below!