Curious about grey market watches and whether or not you should go for one? Here's everything you need to know.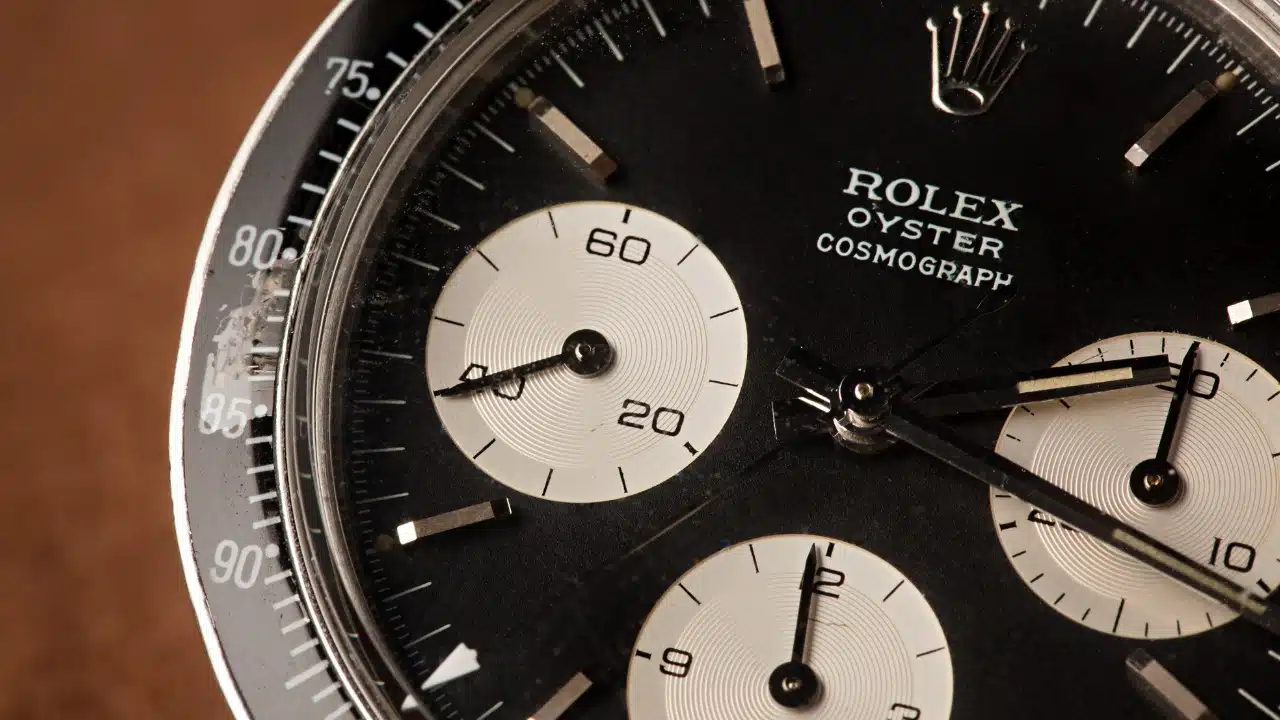 Did you know that almost a quarter of luxury watches are sold via the grey market? That's definitely enough of a share to make high-end brands from Switzerland take precautions.
For example, in 2018, the Richemont group, whose subsidiaries include A. Lange & Söhne, IWC, and Jaeger-LeCoultre, bought out the reseller platform, Watchfinder & Co.
This brings up many questions, particularly for those of us interested in possibly buying a grey market watch (or two).
Does the prevalence of grey market sellers water down the prestige of these heritage watchmakers?
Is it contributing to the "slow death of luxury," as it's been referred to, the way fast fashion has?
Or, perhaps, is it a form of democratization?
Regardless, grey markets have made several things undeniably true when it comes to high-end timepieces. They've made said watches easier and more affordable.
They've, probably, moved luxury brands to make changes in the way they do business — who's to say whether or not Rolex's pre-owned program is a direct result of grey markets? Though we do know that brands like Rolex are likely buying up stock from these markets.
Let's deep dive into what exactly grey market watches are from every aspect!
Overview: What Exactly Are Grey Market Watches?
Basically, a grey market seller is one that isn't an officially authorized dealer. That means that they aren't directly acquiring their watches from Omega or Patek, allowing them to sell these luxury watches for far below their market price.
They're likely receiving overstock from authorized dealers, if not a degree or two away from authorized dealers. Some might think this is sordid, the brands themselves may especially find it sleazy, but ultimately it's perfectly legal.
Some grey market sellers have even made excellent and trustworthy reputations for themselves.
Grey Market Sellers: How They Do it and How it's Legal
There are several reasons why Grey market selling is perfectly legal.
First off, just because the brand itself didn't authorize you to sell their watches doesn't mean you can't. Watches aren't contraband, after all.
Swiss hard-hitters like Rolex partner with authorized dealers so that they can make sure their watches are sold the way they want them to be sold, meaning in the proper boxes with the proper paperwork, and even merchandised in the way the brand dictates.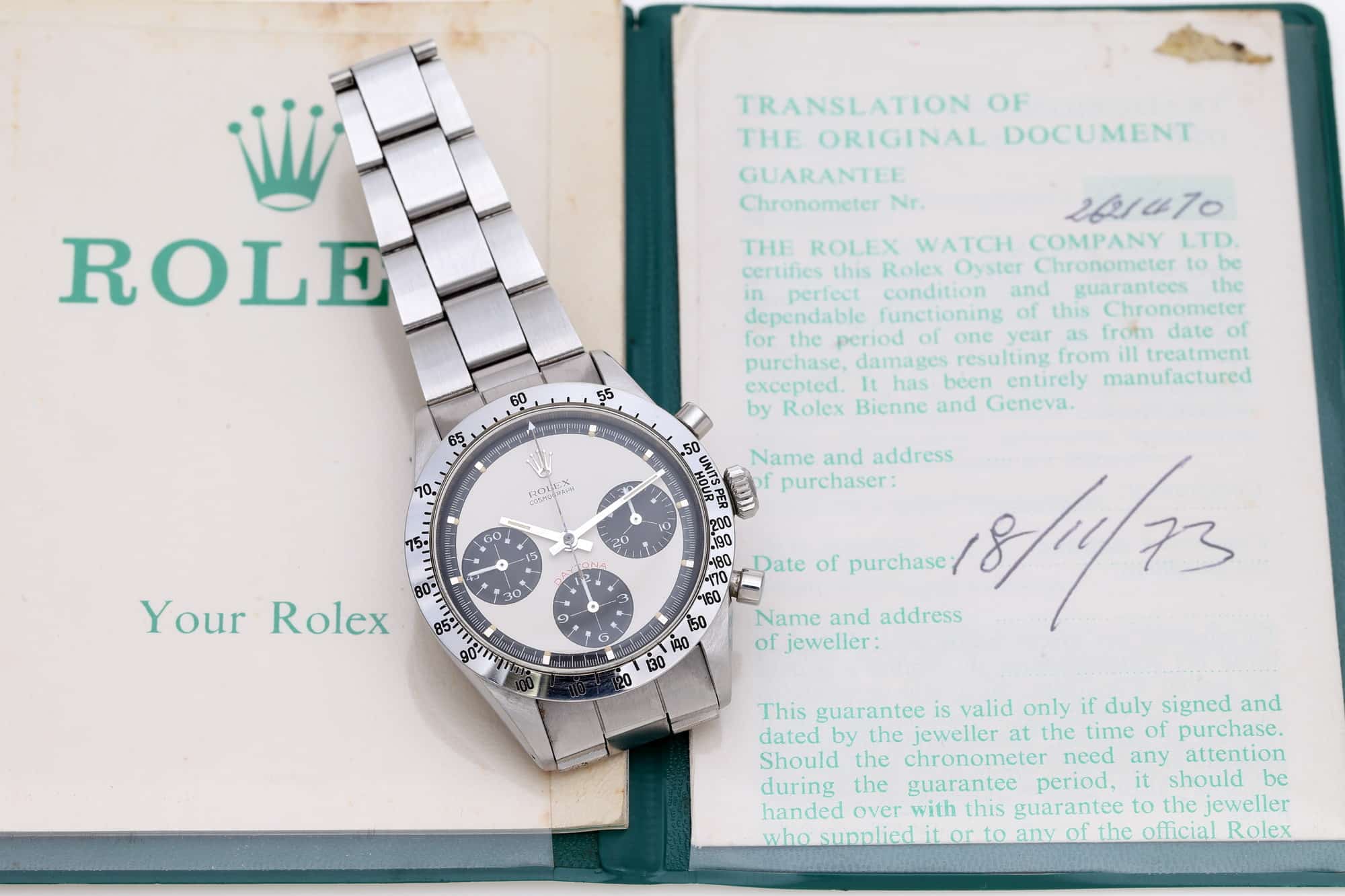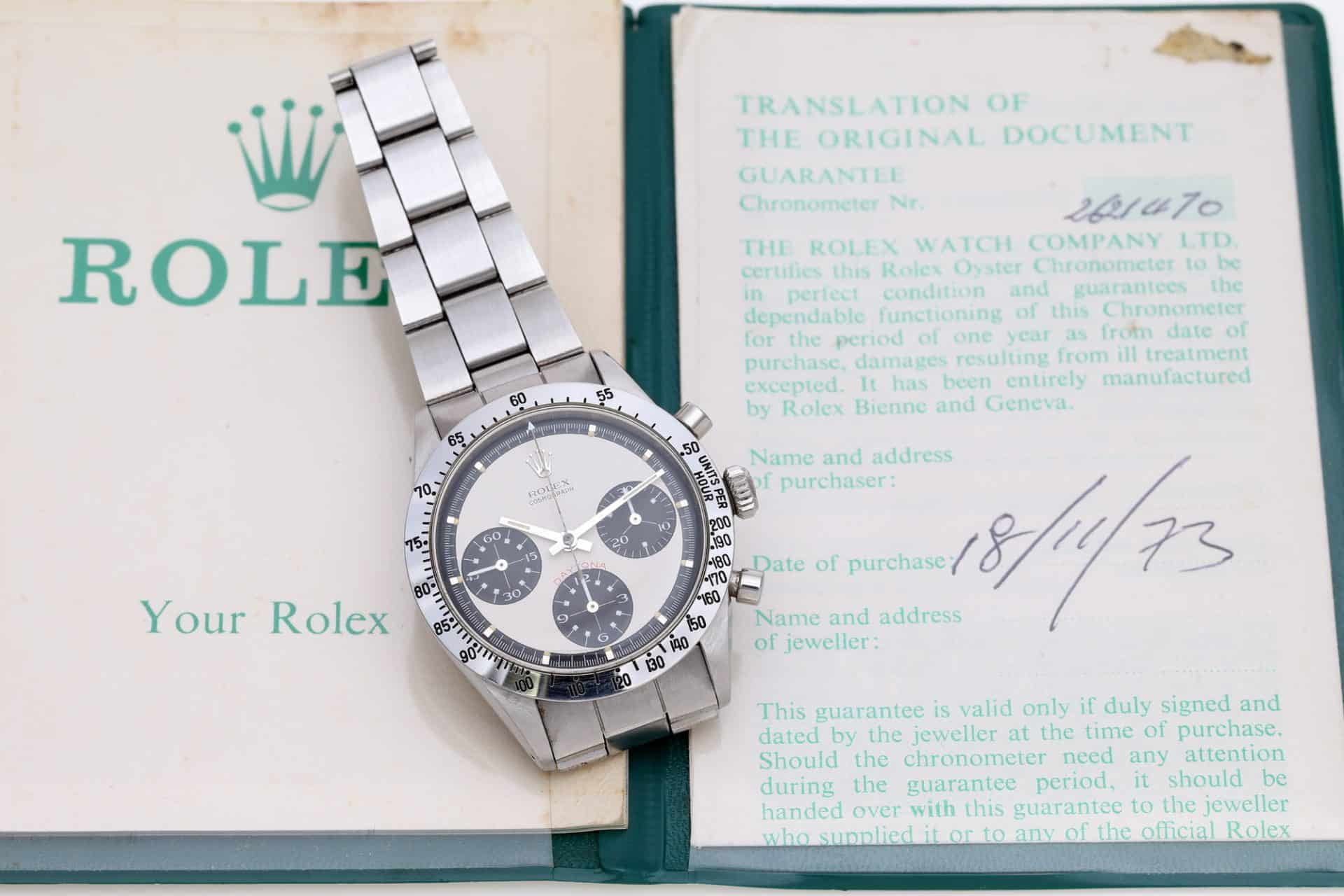 This is all part of maintaining the lore around the brand.
Or more technically, this is how the Audemars Piguets and Jaeger LeCoultres of the world, who've spent decades innovating and brand-building, protect their overall intellectual property.
And to many, having the "authorization" also makes the dealer more trustworthy since they have the stamp of approval from such a particular brand.
However, when dealers have more product than they can sell or need to offload inventory to make room for new stock, there's nothing illegal about a grey market seller coming in to swoop up this stock. Neither party is breaking the law.
Some may argue they're breaking a gentleman's agreement, but definitely not the law.
It's a bit similar to say, you buying a Submariner or being gifted one, then not wanting it anymore for some reason, and deciding to sell it on eBay.
You're not beholden to packaging it or photographing it in any particular way, and you can sell it for however much you want to.
The difference is that these sellers are entire operations, buying actual stock, sometimes at wholesale, to retail.
Stores like T.J. Maxx and Marshalls have been doing this, but with clothing, for years.
It should be noted that eBay isn't actually a grey market seller though. Since anyone can create an account and sell on eBay though, there are such sellers on that platform. It's more like a mall that happens to have grey market sellers in there.
Overall, unlike sellers who offer fake watches, or ones that may have come across their stock illegally (perhaps by stealing it), the grey market is 100% not the black market.
Benefits and Disadvantages of Grey Markets
The biggest and most obvious benefit to buying your watch in the grey market is the price. You can find some major discounts. There are sellers in this space that offer brand-new Speedmasters and Datejusts for up to 40% off the actual suggested retail price from the brand.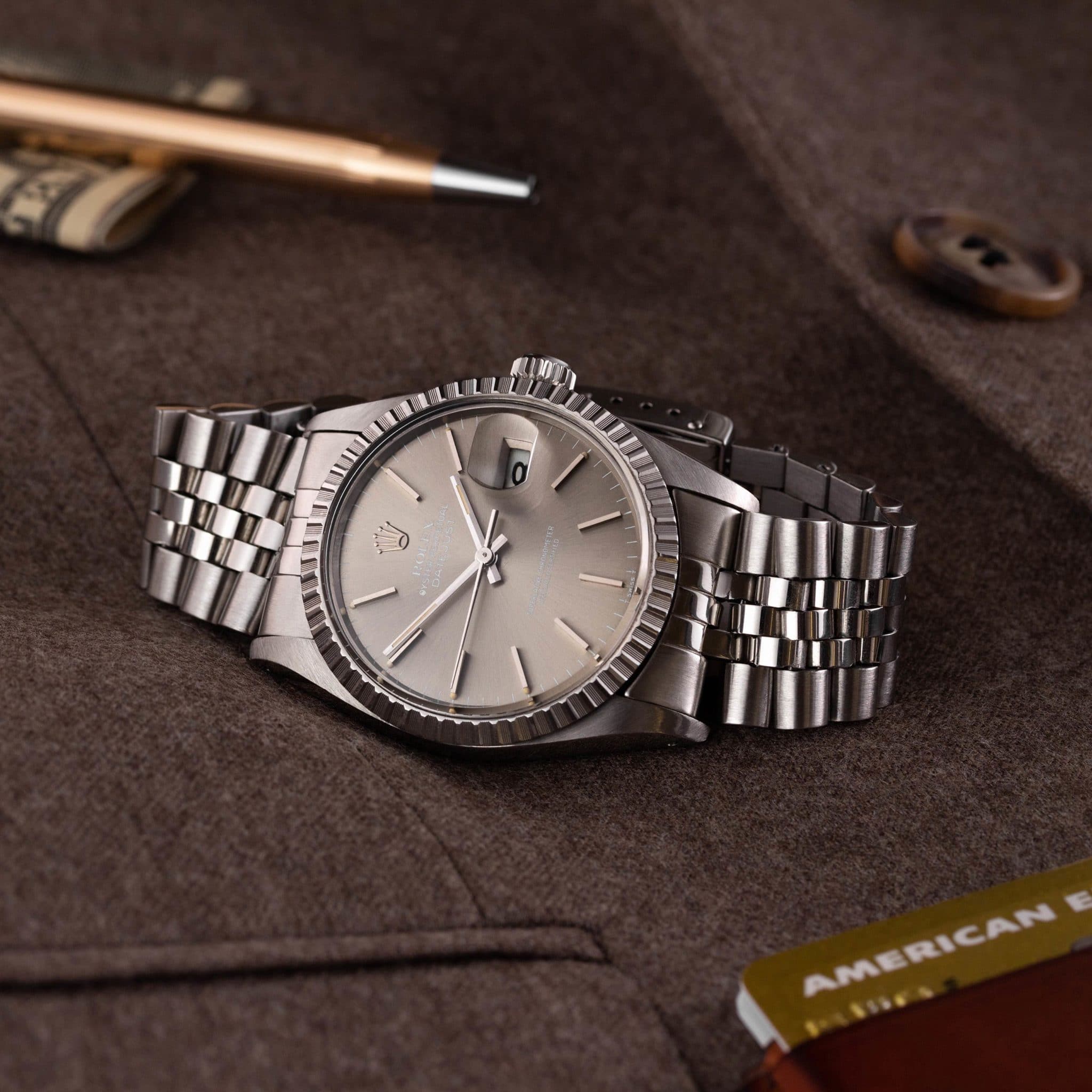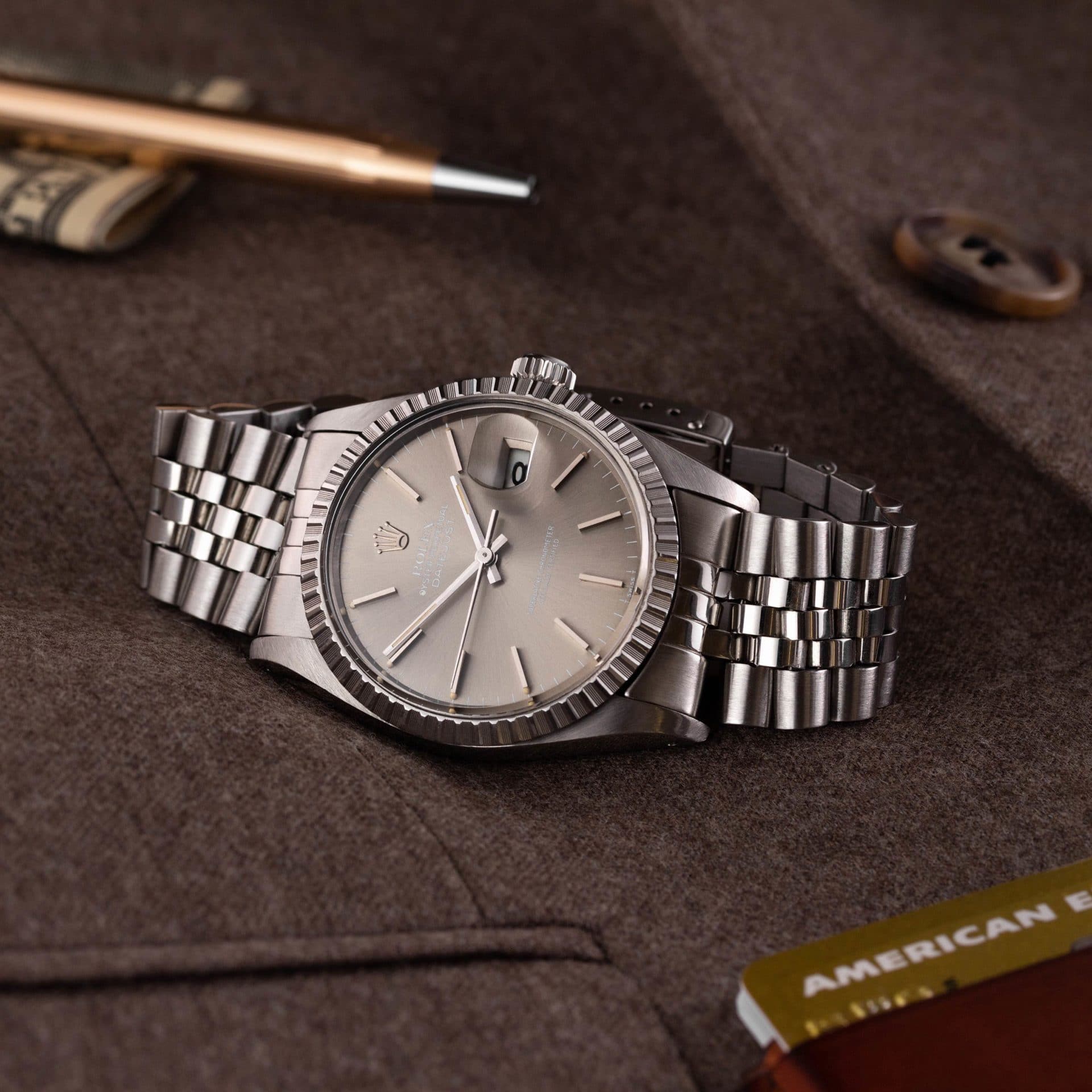 Plus, so many authorized dealers won't even advertise their actual prices. It's a classic luxury market move that I've seen my whole career as an art world professional. When Christie's or Sotheby's throws up a really premium selling exhibition, the most expensive pieces will be marked "price upon request."
It's a way to funnel in only the most serious prospects. With a grey market seller, you don't have to jump hoops just for the opportunity to potentially purchase a watch.
A related downside is that it obviously won't come with the manufacturer's warranty. Still, unless you experience a moment of bad luck and manage to buy a defective Speedy, a lot of these high-end Swiss watches are built to last.
Moreover, a lot of the bigger, reputable gray market sellers often provide their own warranty. Jomashop, for example, offers to service watches you buy from them for up to five years. They also cover internal bugs, but not external ones.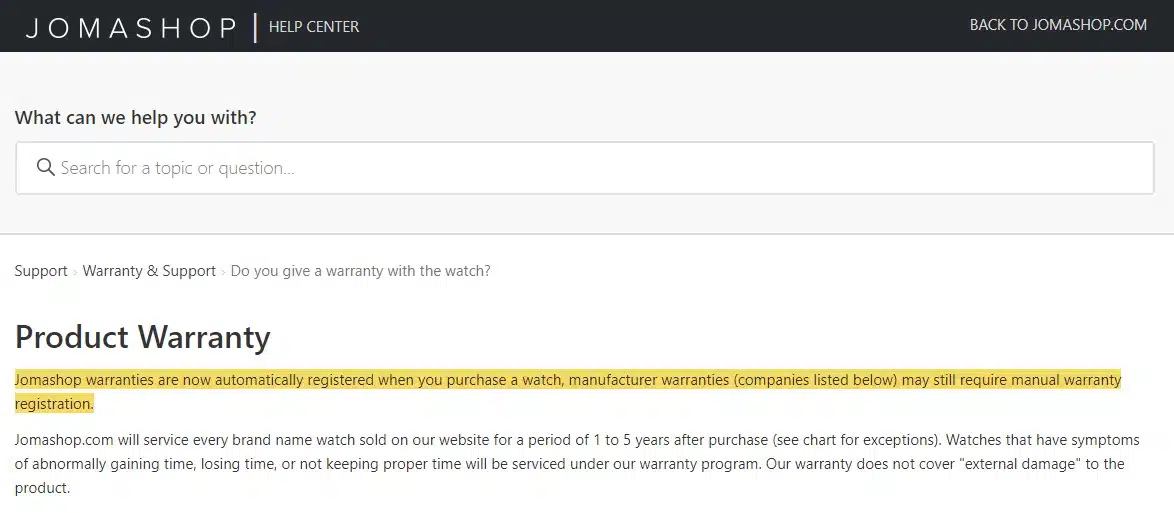 Is it as good or as comprehensive as what Breitling itself could offer? Probably not. Every seller is, of course, different.
In addition to providing these huge discounts, grey market sellers also let you cut the line, so to speak.
So many of these grail watches, even entry-level ones, come with waitlists attached to the already sky-high prices — another one of those aforementioned hoops to jump. You may have to wait up to two years for a Rolex Explorer II and up to five years for a Rolex Daytona, when going the authorized dealer route.
With a grey market seller, if it's on their website, you can have your grail in a matter of clicks and days. This is especially so if you aren't that interested in the very latest references of a particular model.
Even more, retailers like Jomashop which have grown to be such a force in the industry, do have the resources to provide you with high-end packaging and at least a luxury-adjacent shopping experience.
Like the warranty situation, it won't be like going into an Omega boutique. But, these sellers know that presentation and customer service are important to maintaining trust with their clientele, especially since they are selling such high-end goods.
One more disadvantage, in addition to the lack of a manufacturer's warranty and lack of all of the proper packaging and paperwork, is that reselling won't be as easy.
Maybe this will change in the future, but when it comes to reselling, you'll get the best deals when your buyer or selling platform knows you got your watch from an authorized dealer.
A lot of watch forum posters mention this, and as someone who's worked in the high-end auction world for several years, I can guarantee it.
A lot of the best second-market platforms won't even do a consignment if there's not enough or legitimate provenance with the property in question.
A bigger issue is that many argue grey markets aren't great for the watch industry as a whole.
Let's get into that next.
Grey Markets in the Greater Watch Industry
As mentioned, big brands are taking notice of the grey market. Rolex has launched a pre-owned program, while several other brands are buying their stock back to keep as much of it from flowing into the grey market as possible.
Some brands have even resorted to tech-based systems that allow them to track all of their authorized retail partners as far as inventory, pricing, and even their partners' clientele goes.
Since gray markets aren't illegal, they can't stop their partners from selling to dealers in that realm, but it's clear these brands are trying to collect as much information as possible.
Some watch dealers argue that grey market sellers negatively affect networks of distribution since it upends pricing structures and even the relationship between brands and their official partners.
Meanwhile, others might think, "Well if I can't sell these watches anymore, I may as well offload them to anyone interested."
Another aspect to consider is that, often, the journey to attaining a grail is part of the experience. Some luxury proponents argue that a discounted item doesn't have the same emotion of achievement attached to it.
Specifically for watches, collectors love the look, the history, and their own personal story as it pertains to their pieces. Many, perhaps most even, don't buy them to tell time these days. The story of, "I found it on Jomashop" doesn't exactly exude sentimental value.
An undeniable truth is that the more high-end pieces there are in the grey market, the more legitimized these markets become, and that's something that watchmakers, and the luxury industry in general, will have to come to terms with.
As far as the "slow death of luxury" goes, I think of it this way. The quartz crisis ravaged the watch industry. Yet here we are decades later, and we're still paying thousands of dollars for Swiss-made mechanical watches.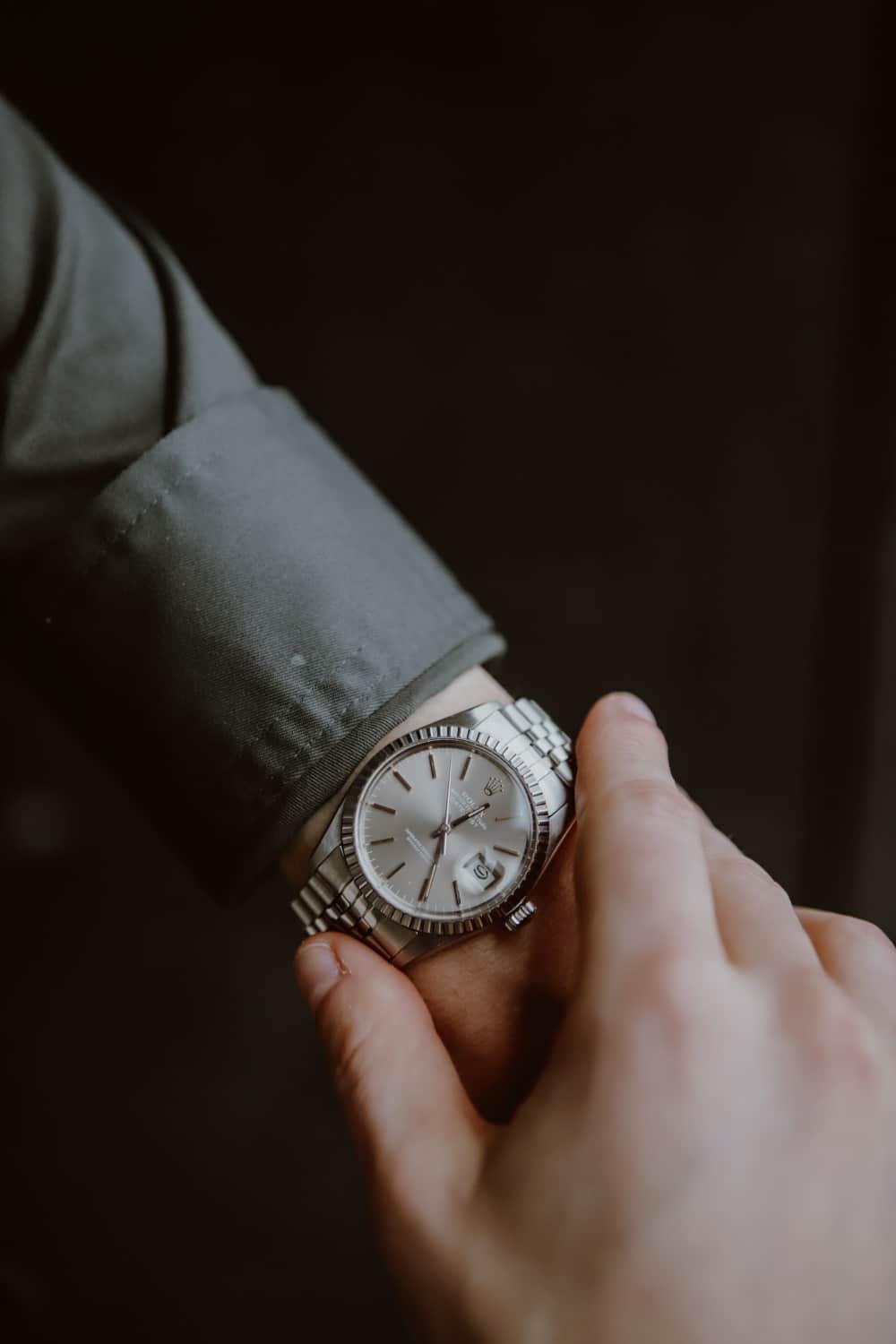 Grey markets will definitely change what luxury is, but I don't think it's contributing to its death necessarily.
The rarest timepieces continue to be elusive, an Omega Speedmaster or a Cartier Tank will always be historical no matter how many people have them, and just because more people have access to a high-quality watch doesn't make that watch any less high quality.
FAQs
Here are some quick answers to the most common questions about grey market watches!
Is it okay to buy a watch on the grey market?
Yes, grey market watches are legitimate and legal. As always when buying watches online though, make sure you go for reputable sellers who are responsive and candid about their products.
What is a grey market watch dealer?
A grey market watch dealer is one that isn't authorized to sell the brands they have in stock.
This isn't illegal though since anyone can buy and resell watches, which is what grey market dealers do. They find and acquire discounted stock, often overstock from authorized dealers, then sell them at below-market prices.
Are grey market watches authentic?
Yes. The stock itself is no different than that from an authorized dealer, so grey market watches are authentic. If they were counterfeit or stolen, then that would be the black market, which is illegal.
How can you tell if something is a grey market watch?
Just by the packaging really. Grey market watches aren't counterfeits, so they'll look just like any watch, regardless of how it's sourced, when it's sitting on your wrist.
Conclusion
As previously mentioned, people have criticized how grey markets have made what could've been a meaningful, luxury acquisition, into a tight focus on value for money. That's true, but there's also the access factor.
One thing the grey market has certainly done is given greater access to enthusiasts who simply love horology.
The flex of wearing a Swiss watch is one reason to go for one (no judgment), but another reason is the fact that watches are a craft to admire. It's technical and artistic.
Sure, you can explore robust mechanicals at the entry-level stage via Seiko's Seiko 5 line, and it's not as if Casio doesn't serve up some historically important pieces for under $50.
I love a 4R movement on a midtier Seiko, but there's nothing like seeing a co-axial escapement through the caseback of an Omega sportwatch.
Thanks to websites like The RealReal and Jomashop, you can even dip into Cartier and Rolex.
If lowering the barrier to entry, more than provenance and even potential resale potential, is your priority, then feel free to check out some grey market options.
And if you're interested in the proper packaging but didn't get that with your grey market watch, here's a trick: You can often find authentic, branded storage boxes separately on eBay.
Questions? Comments? Leave them below!