Fashion watches. You see the term everywhere. If you want to know exactly what "fashion watch" means read this!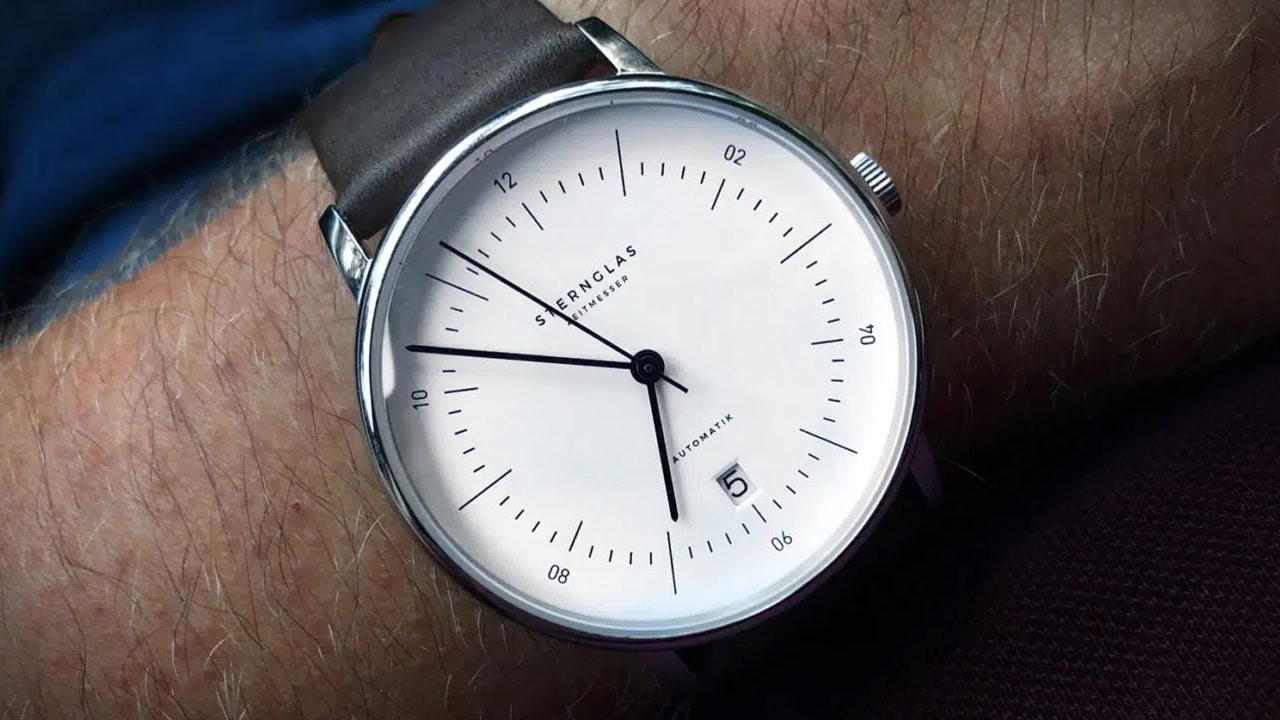 Here's a pretty controversial statement. Ready? Truly, it's difficult to define a fashion watch. For many of you, particularly those who have been wearing and collecting watches for years, you might read that and give a hard disagree.
Hear me out, though.
We all know what a fashion watch is. We know it when we see it. But why?
When you're holding one or looking at one online, you can easily give the reasons why it's a fashion watch.
It might be cheap. It might have a generic, unlisted movement. In general, many serious watch collectors don't want it.
But what are the universal features of all fashion watches? And how many of these boxes does a watch have to check to qualify?
Let's dive in and really figure out what fashion watches are.
What Is a Fashion Watch?
Generally, a fashion watch focuses more on looks and styling than its construction and horological aspects.
An easy hypothetical example is a beautiful watch designed like a chronograph but doesn't function like one (maybe one subdial is just a small second, and the other is ornamental). Maybe you can barely tell the time on the dial at all.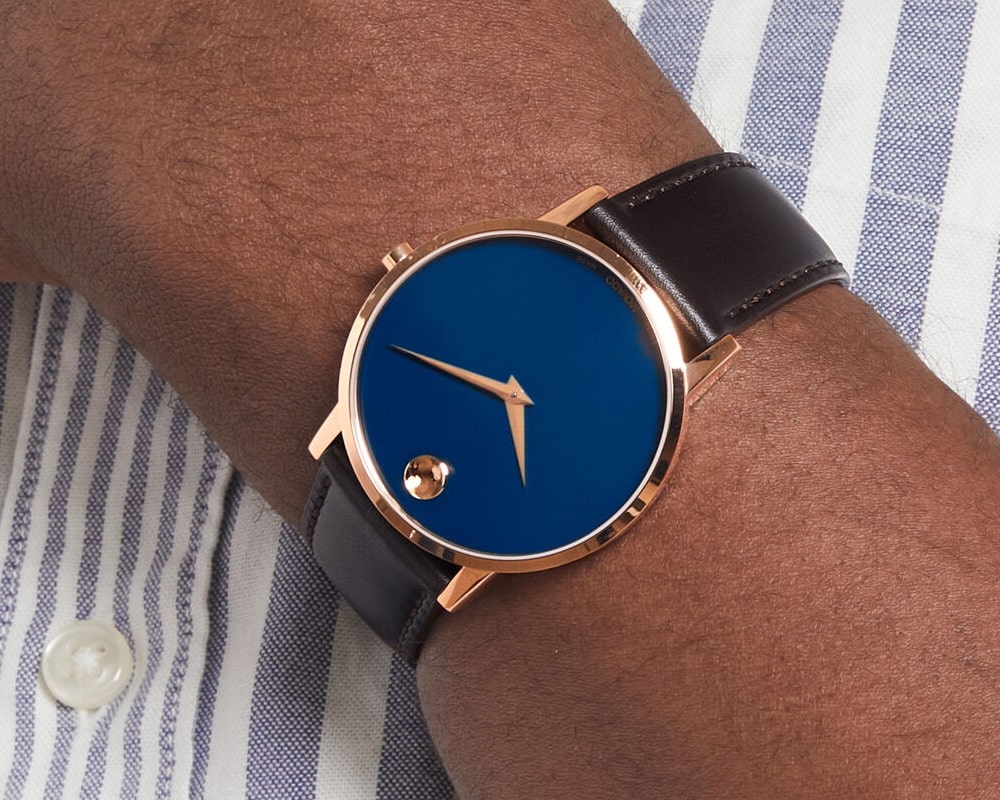 In modern times, another important aspect that legitimate watchmakers often focus on that fashion watchmakers typically don't is history.
So many non-fashion watchmakers today reissue or relate new lines to old ones because we generally no longer need watches to tell time.
The history component links it to a time when we did, giving it a heritage-rooted importance. Fashion watches tend not to care about that too much.
So those are the prerequisite qualities. But not all watches that check all of those boxes are immediately categorized as fashion watches. Here are a few more characteristics they might have.
Fashion watches are usually affordable, even cheap. They're often not serviceable because they may also have quick productions. The brands making them aren't necessarily trying to turn them into watch world collectibles.
Another common quality is that they're likely made by a brand that doesn't focus on watches and hasn't historically. Perhaps it's a fashion house (hence the name fashion watch) that focuses on clothes or accessories.
So, they'll usually outsource the production of the timepieces to specialized holdings since they likely don't have their own facilities.
Relatedly, fashion watches might come from brands whose majority profits aren't coming from their watch range.
To help us further elucidate what fashion watches are, let's get into their origins.
History of Fashion Watches
In 1967, Richard Loftus of the British watch brand Accurist launched the first dedicated fashion watch brand, Old England. The models in this range focused solely on style, forwent durable construction and were outfitted with Roskopf movements.
Roskopf movements featured an escapement made out of a pin lever, which was wildly simple and, more importantly, cheap to produce.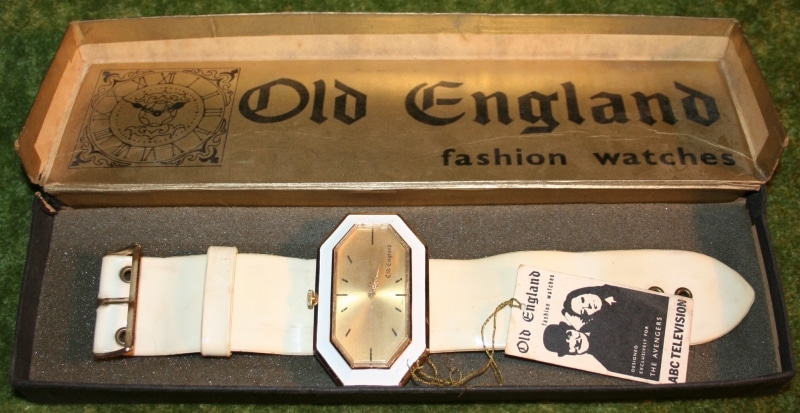 By 1970, the Old England brand was a top watchmaker in both the UK and the US, thanks to their affordable and fashionable watches. A deluge of new fashion watch brands eventually created a movement bolstered by the quartz revolution.
By the 1980s, Swatch had come along, eventually upping the reputation of fashion watches, mainly due to their fun and collectible designs.
They were still meant to be disposable accessories, but Swatch would eventually go from faddish to a slightly higher-end kind of fashion watch (though not high-end by any means).
They weren't exactly going for COSC certification or anything like that, but they'd delve into artistically experimental designs. They even started patenting their own materials like the recent Swatch bioceramic.
Fossil was another brand that came out in the '80s. Taking advantage of a now-common cost-cutting practice, they imported timepieces made in Asia, eventually becoming one of the most successful fashion watch companies ever.
Fashion Watches vs Watches by Fashion Designers
Licensing became popular in the watch world, with several non-watch brands releasing a range. This was especially prominent in the '90s and the aughts.
Hilariously, Fossil made watches for high-end fashion brands like Burberry and Emporio Armani. The same brands with coats and suits for several thousands of dollars also sold $200 watches.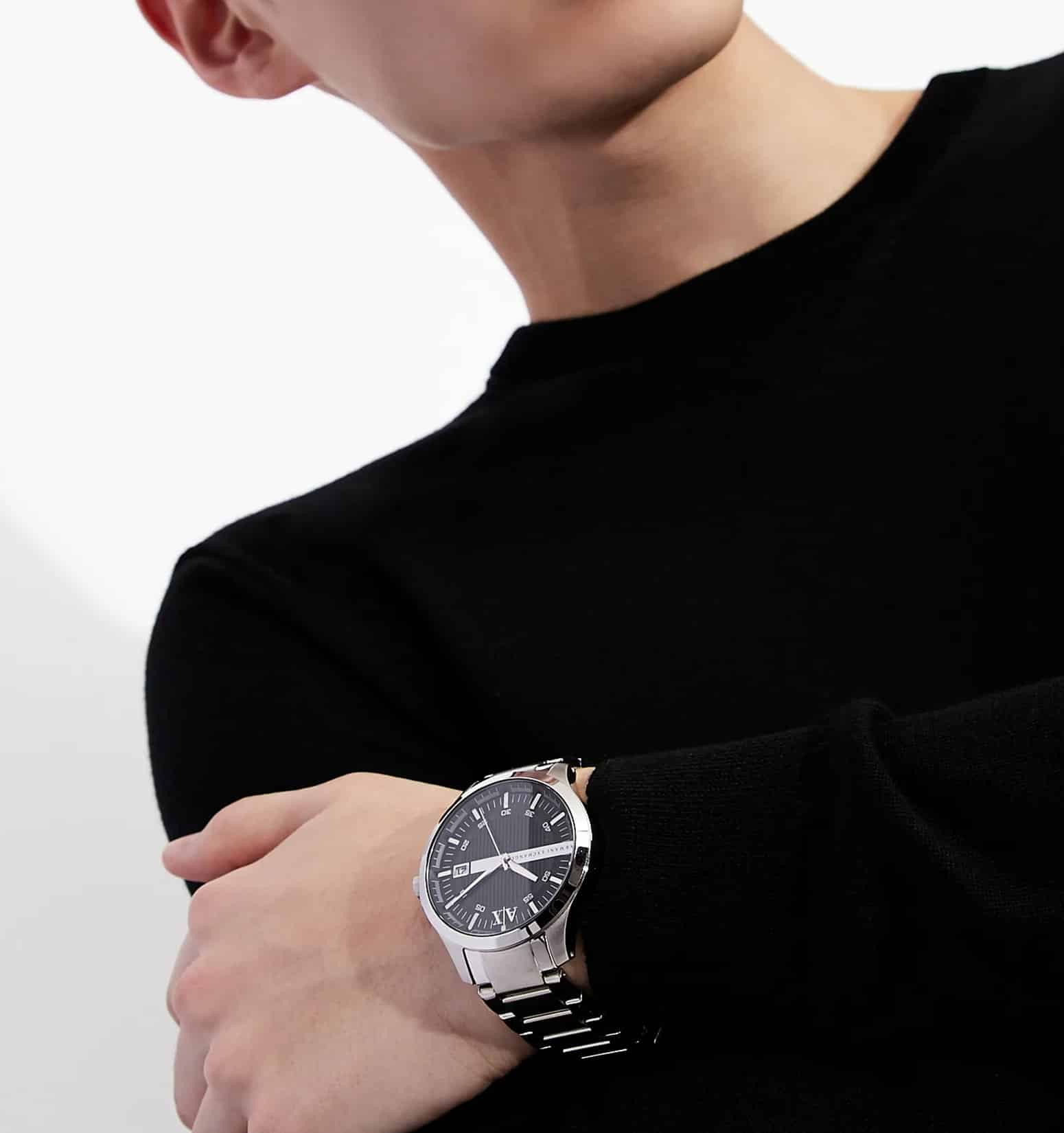 So, are these fashion watches despite their association with true luxury brands? Most would say yes.
There's no denying that the caliber of the Burberry or Armani name doesn't level the watches up a bit, making them cooler accessories for the style crowd.
But, it wouldn't graduate them from fashion watch territory. At least, this is the case for a vast majority of the watches in these lines.
They're more akin to, say, when H&M and Comme de Garcon partnered up. The pieces are still fast fashion, but it's a collaboration with a cool factor.
What about a brand like Gucci, who currently makes their own watches, in an atelier in Switzerland, no less? A lot of serious watch lovers, myself included, purposely don't pay attention to watches made by fashion houses, even high-end ones.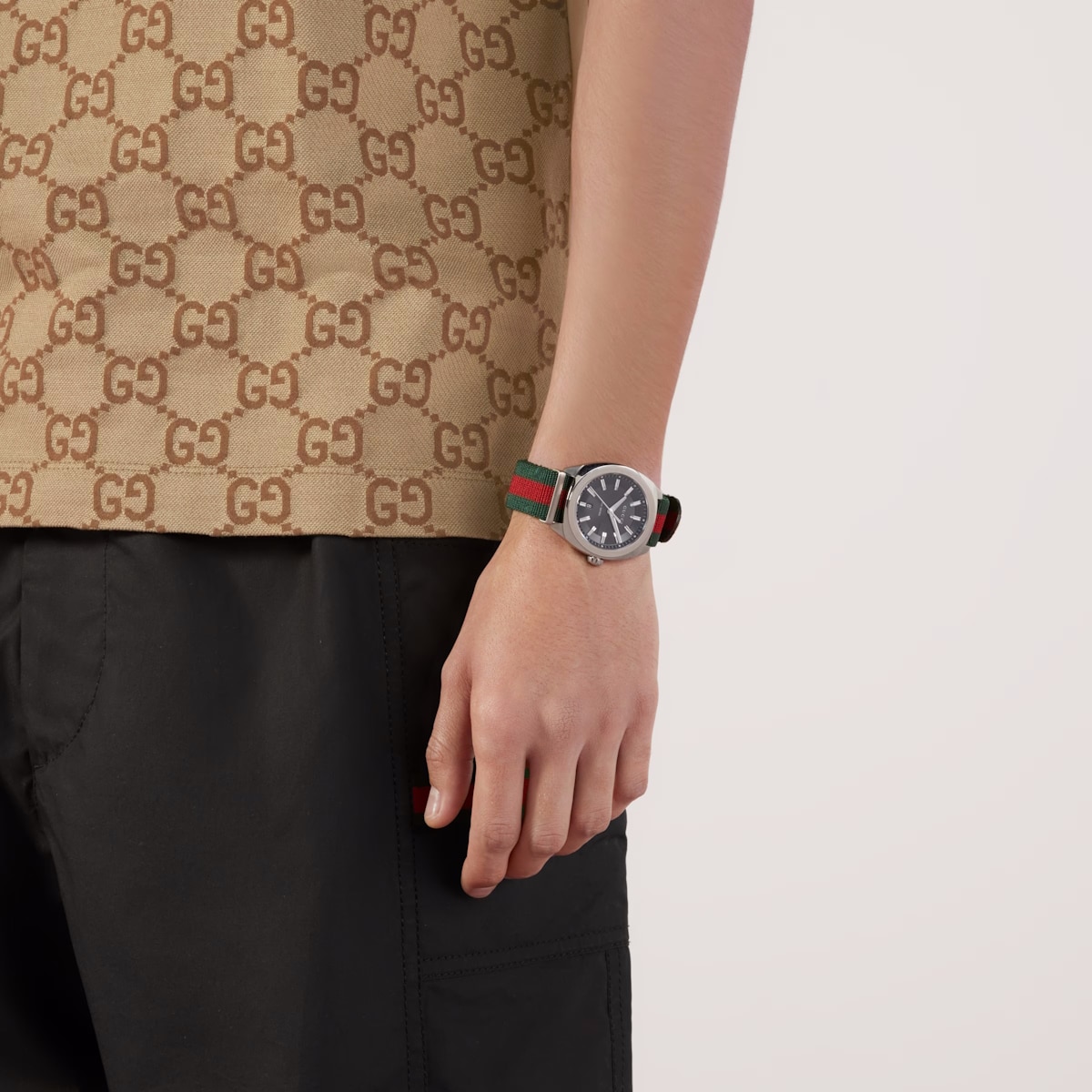 So, if you were to ask me five years ago if Gucci watches are just fashion watches, back when I didn't know that they're made in-house in Switzerland, I'd say 100% definitely.
Today, I'd say mostly. The designs are more inspired compared to fashion brands who outsource, so that's a plus, though they mostly use quartz movements.
Additionally, the designs lack historical roots in horology (because they don't have such roots), and their watches don't have investment value like many of their bags.
They're doing better than Burberry and Armani did, but the watch range is still at a lower tier within their lines.
Still, there are fashion designers who make legitimate watches.
Hermes has had a long history with watchmaking and makes their own movements today, despite being known mainly for bags and fashion. Many of their watches are even good investments.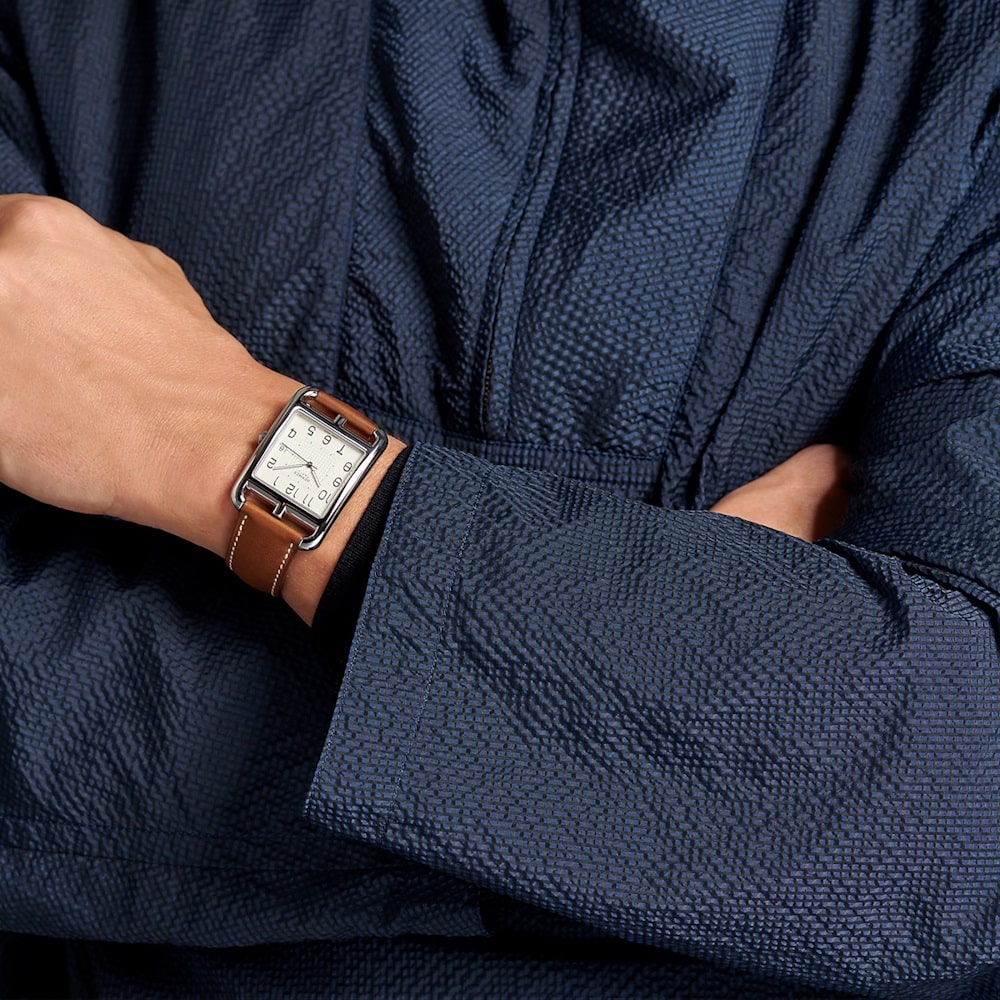 Chanel, which doesn't have as long of a history in horology at all, has its own watch division.
They make their own movements and even have watchmaking signatures, like the use of ceramic. Are they fashion watches? It's hard to say, but they're definitely a step above Gucci in that sense.
Cartier and Bulgari are known for their jewelry, but there's actually a lot of overlap between that industry and watchmaking.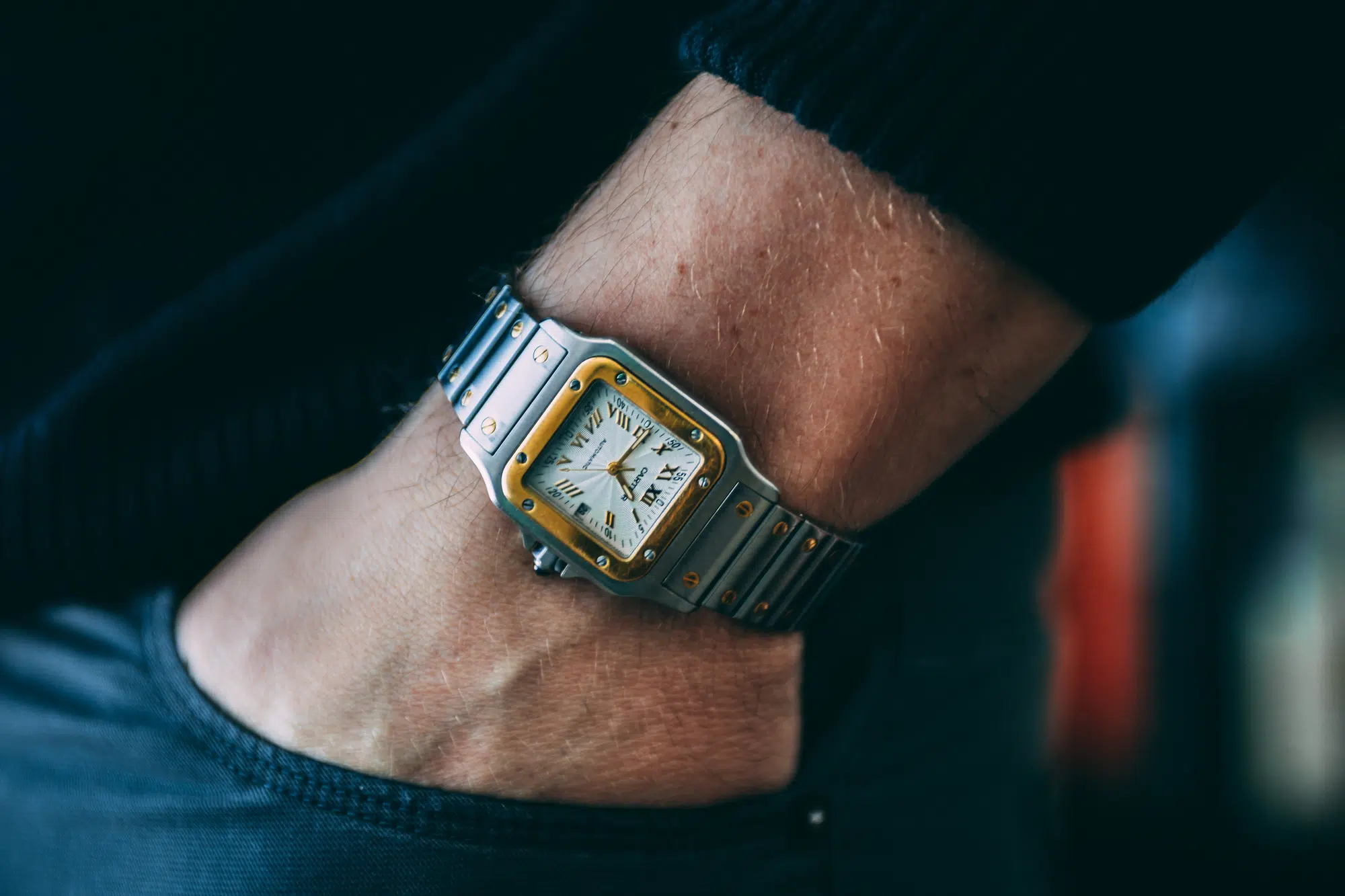 So typically, when these brands also make watches, as long as they're high-quality and equal to the jewelry they put out, they wouldn't be relegated to fashion watches as we know them.
Fashion Watches vs Cheap Watches
The word "cheap" tends to be inextricably connected to the term "fashion watch." So, is every cheap watch with a standard quartz movement considered a fashion watch?
This is where categorization gets confusing since historical brands and horologically esteemed watchmakers also make affordable watches.
There's no denying that Seiko is a true watchmaker and likely Japan's most important. But, in addition to their entry-level mechanicals and high-end reissues, they also have some sub-100 quartz watches that are standard in design with absolutely zero investment value.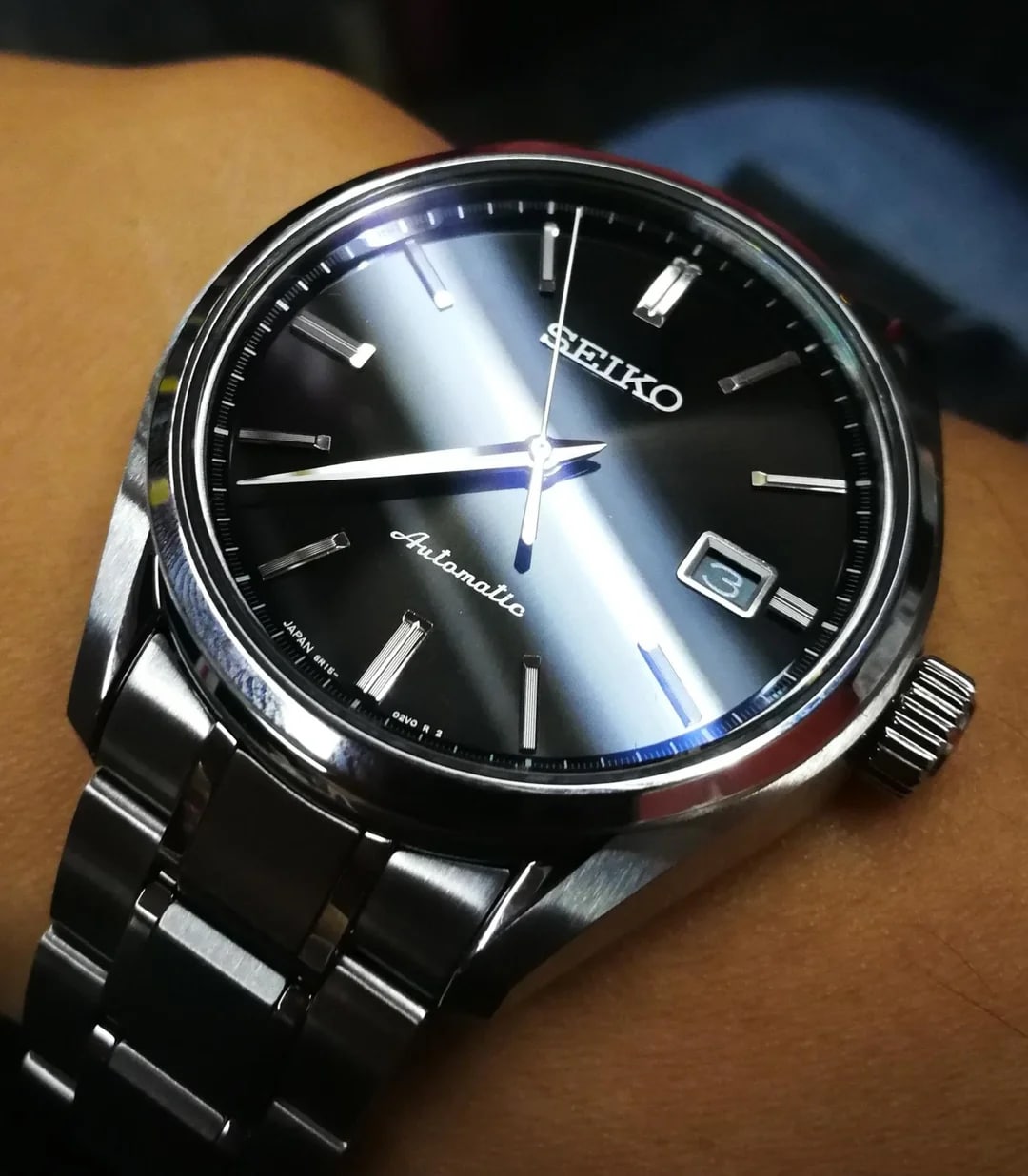 Even though Seiko's core line features some pieces like this, they're more of a budget watch brand than a fashion watch brand. Even their sub-100 quartz chronograph is pretty bang-for-buck, with a working stopwatch.
Seiko's focus isn't just style; they cram as many real watchmaking chops into these budget pieces as possible.
What about brands like Timex, who are known for their cheap models but have deep roots in watchmaking? Their ~$30 Easy Readers are akin to fashion watches.
Still, as a whole, Timex tends to serve up heritage models from their archives, beaters that are more than worth the money, and reliable timekeepers.
Again, Timex is more of an affordable watch brand, but a real one nonetheless. They've made contributions to watchmaking and continue to do so in the budget realm.
Besides, actual fashion brands like Fossil don't have the historical archives to serve up something like the Timex Marlin Mechanical.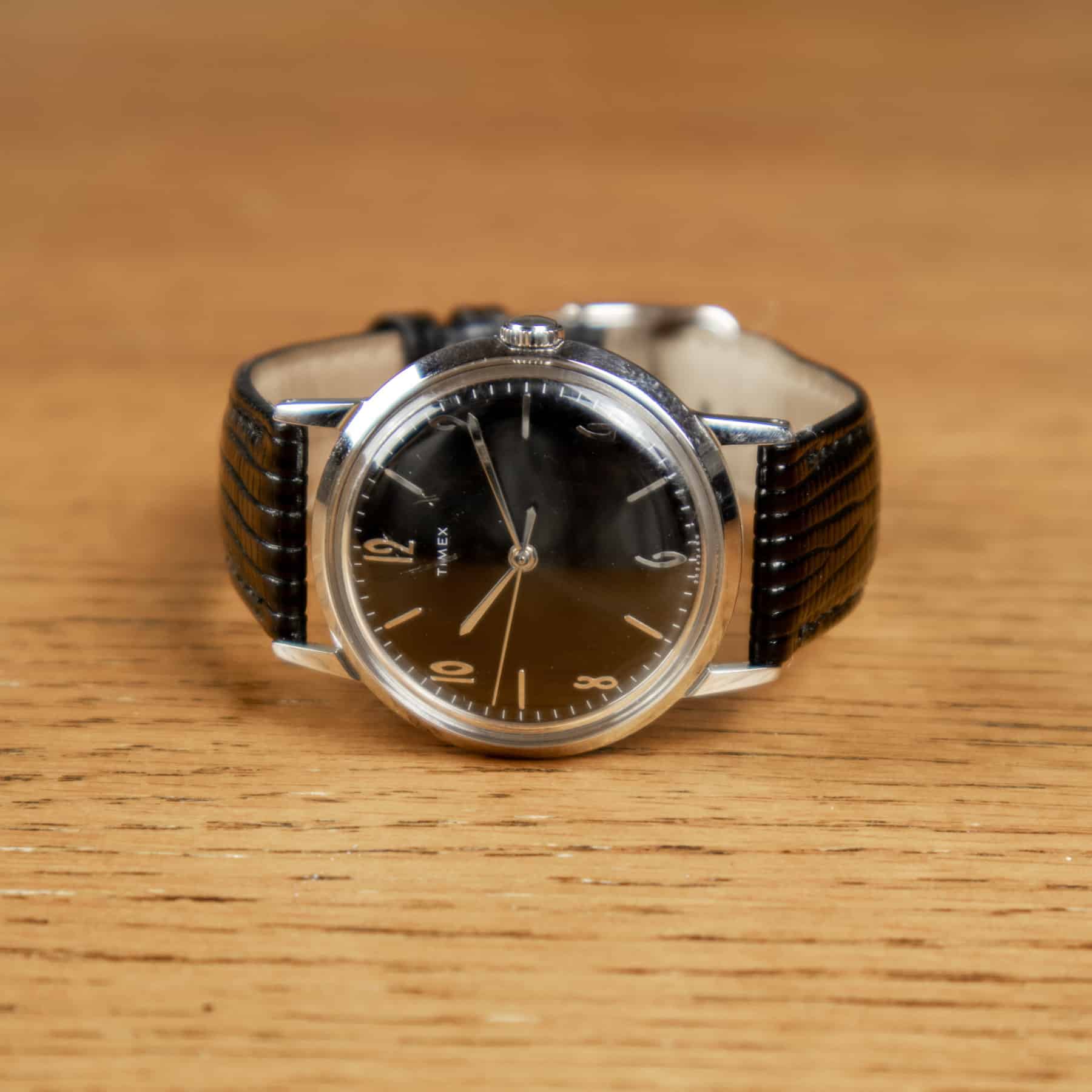 Meanwhile, cheap watches from Casio and Citizen have a major overlap with electronics and EDC. Sure, they're cheap, but they're not dominantly style-oriented. 
They're certainly more gear-focused rather than horologically-focused, but they're true timekeepers in the post-quartz-revolution world. Whatever you consider them to be, few would call them fashion watches.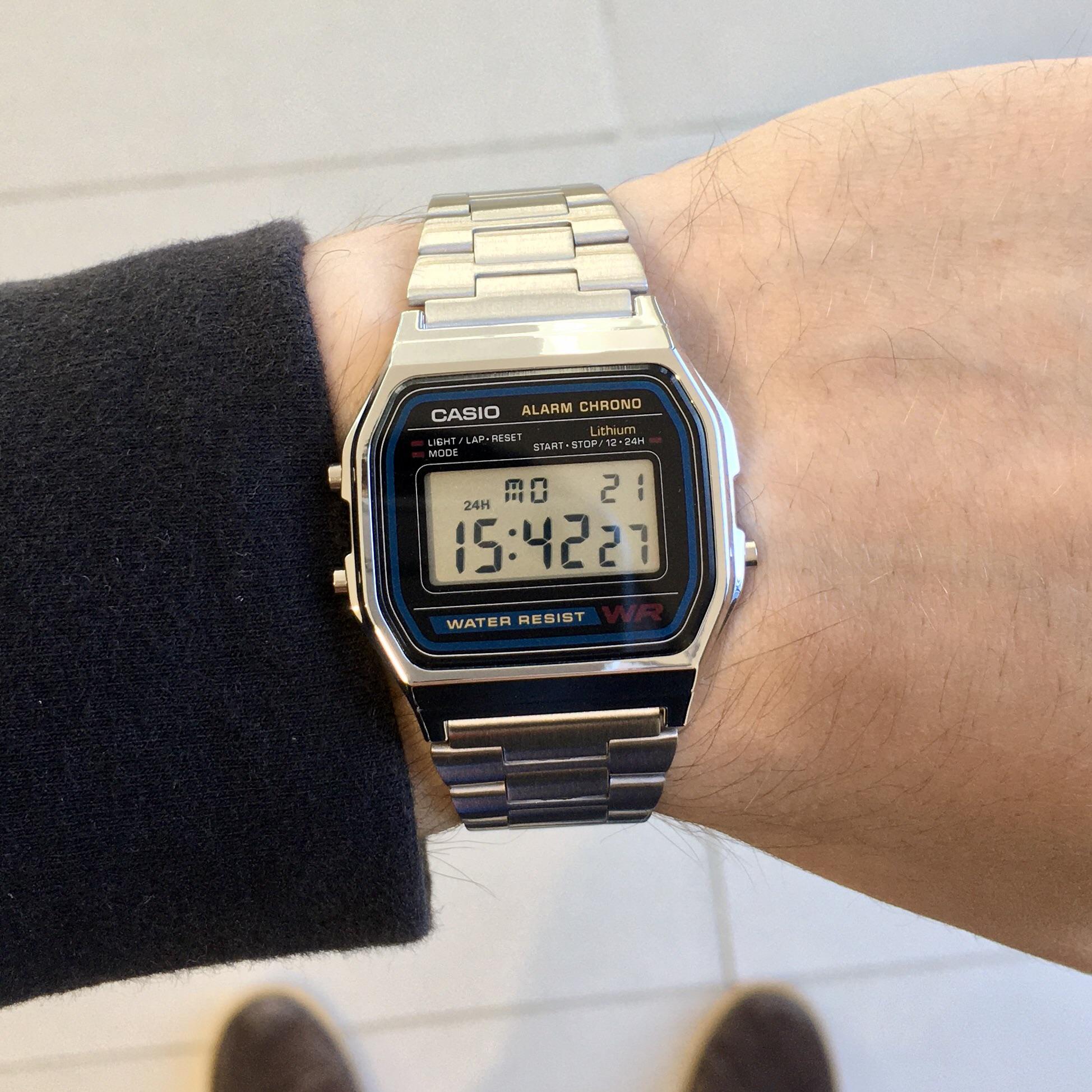 So, while fashion watches are cheap, not all watchmakers that make cheap watches are fashion watch brands.
FAQ
Now that you know the ins and outs of fashion watches, here are some quick fly-overs of the topics we just explored via commonly asked questions on the matter:
What Does Fashion Watch Mean?
A fashion watch, generally, focuses mainly on design rather than function, construction, or history. They're often made by companies that aren't traditional timekeepers, like clothing and accessory brands.
Are Fashion Watches Durable?
Usually not. The focus of fashion watches is, essentially, fleeting style. That doesn't mean that none are durable, though. Try to find ones made of stainless steel and, if possible, have sapphire crystals.
What's a Fashion Watch? It's Complicated.
Here's an interesting thought.
Yes, there are, of course, undeniably true watchmakers in every price bracket, from Rolex to Seiko. And yes, some brands are undeniably fashion watch brands, from digital native Daniel Wellington to classic Fossil and several fashion house watch ranges.
Still, outside of those obvious examples, there's almost a spectrum and a level of subjectivity at play. Despite how legit Chanel's watch operations are, the fact that the division isn't at the same level as everything else they do.
To many, this lack of watch-specific brand focus may bar their timepieces from legit watch status. (Especially since they made their reputation on clothes, not timepieces).
These same naysayers would still agree that they rank higher than Fossil on the horology front.
Some might think that the Todd Snyder collab pieces from Timex are like fashion watches, even though they may not consider Timex a fashion watch brand overall.
And if the TS x Timex pieces are fashion watches, they're at least proof that fashion watches can be cool.
And what about Steinhart, who focuses more on design while popping generic ETA movements into their watches? Their use of automatics and their designs from classic watch templates keep them out of the fashion watch category.
This is despite them not trying to make any consequential contributions to horology.
I'm a big proponent of just buying whatever watch makes you happy, a regular watch or a fashion watch. But knowing the differences between the two will at least make you a more discerning buyer.
Do you own any fashion watches? Let me know which models in the comment section!