It's hard to think of a product that's more closely affiliated with a country than watches are with Switzerland.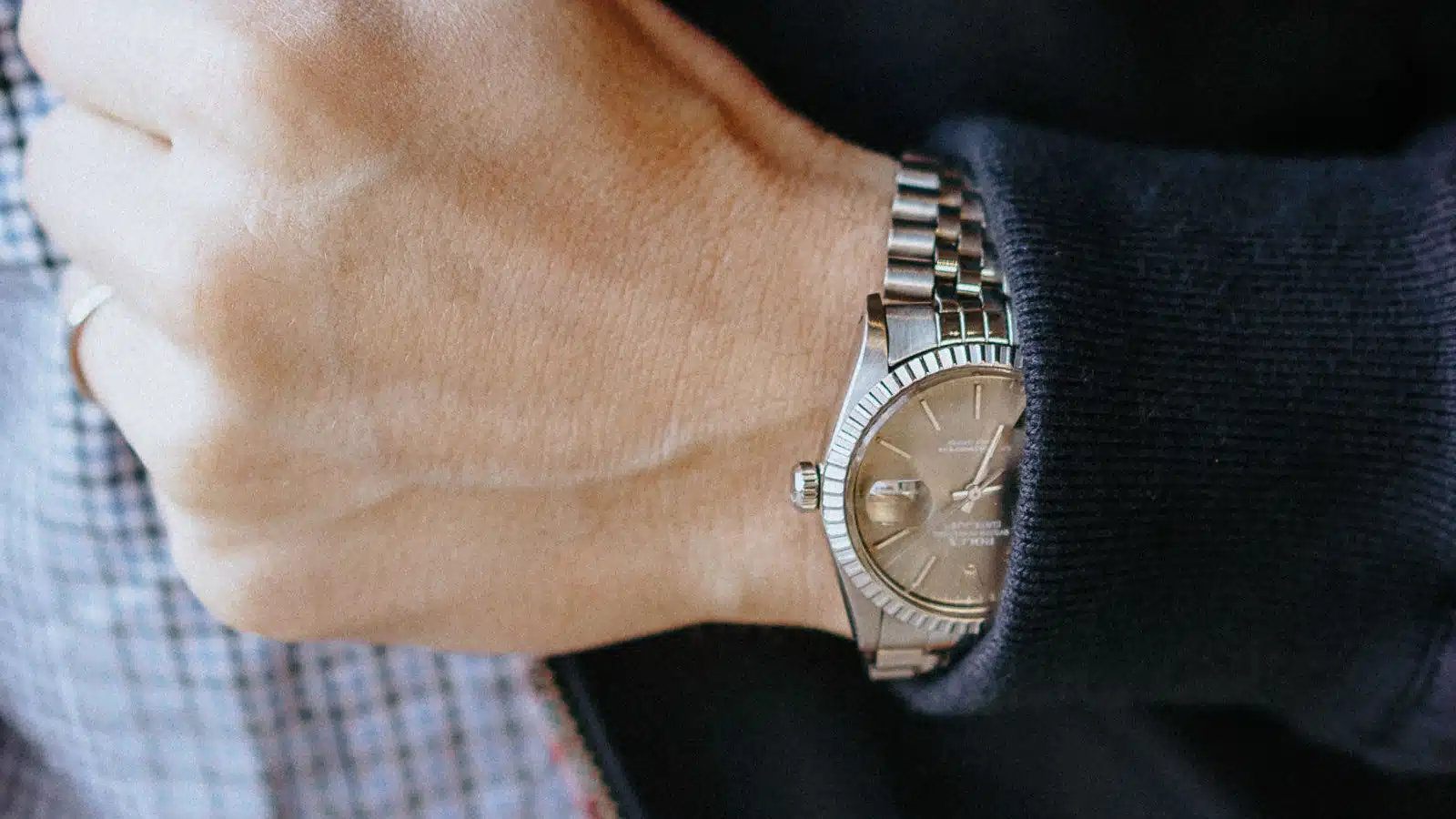 Yes, there are watches made in many other countries, but the first thing that comes to mind when you hear fine, luxury watches is Switzerland.
How did this connection happen and is it deserved?
Religion Transformed Switzerland's Economy
The very first portable clocks, worn like jewelry, were made by Peter Henlein in Nuremberg, Germany in 1509. Germany and France were the primary sources of these jewelry-type clocks.
Shortly thereafter, in 1517 Nuremberg, Martin Luther started his quest to reform the Catholic Church.
The Reformation had a vast geopolitical, economic, and societal impact on Europe. This religious movement also changed the course of the watch's evolution from art to functionality.
German and French Protestants (Huguenots) left their homes to avoid persecution, settling in Switzerland because of its long-standing tradition of neutrality and stability. They chose Geneva and the Jura Valley where their watchmaking skills would be valued.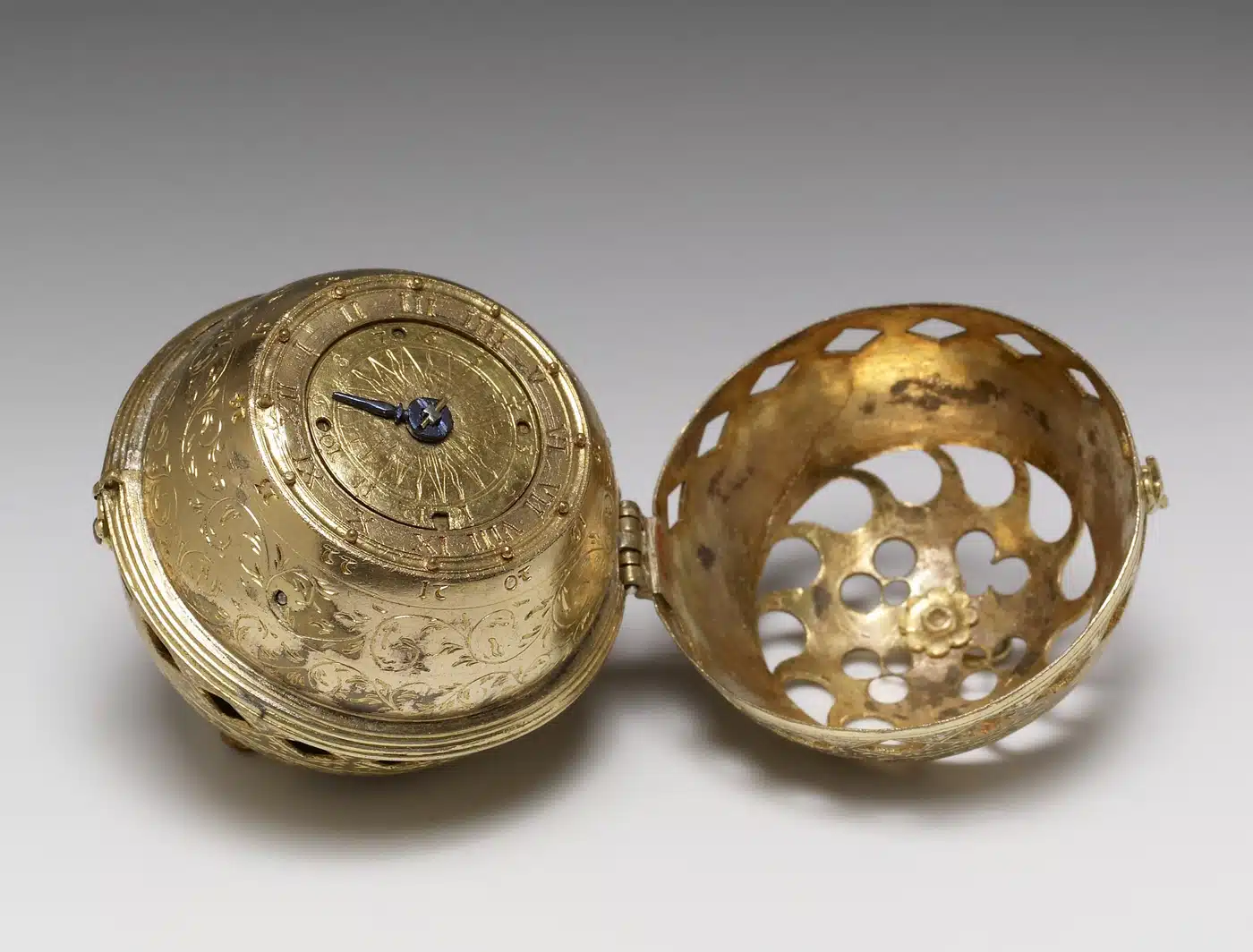 John Calvin, a protestant reformer, was the leader of Geneva's community. Under his influence, lives were strictly regulated to reflect austerity and piousness, especially in regard to outward appearances.
Among the regulations was a ban against wearing jewelry.
Unfortunately, Geneva's economy had been heavily invested in goldsmiths, enamellers, and jewelers beginning in the Middle Ages.
Unable to continue with their traditional trades, both native Swiss and the new immigrants started making watches as functional pieces rather than elaborate and ornate works of art so they would be exempt from the jewelry laws.
By the time these strict rules started to relax in the late 1600s and early 1700s, the Swiss had fully embraced all aspects of the watch industry.
While the British were still the world leaders in technical innovation and the design of pocket watches, the Swiss had a growing industry.
Quantity vs. Quality
In most of the world, a single watchmaker or company would make all the parts of a watch before and assemble it themselves. The Swiss decentralized the process.
Many Swiss towns and villages specialized in a particular watch part such as faces, hands, balance wheels, gears, springs, or glass. Some were made by peasants and farmers during the winter months as a secondary occupation.
This decentralized approach to watchmaking enabled Switzerland to become a force in the industry — mass producing watches through an "etablissage" — a horizontally structured industrial system.
Since parts were made by specialists, they were not only faster at each specific task but were able to quickly adjust to any new innovations.
Some of these parts were sold to third parties in England and France while the rest were used to assemble watches in Switzerland.
Alliances were formed through marriages and partnerships between families which helped when watchmaking moved from being decentralized to more industrialized.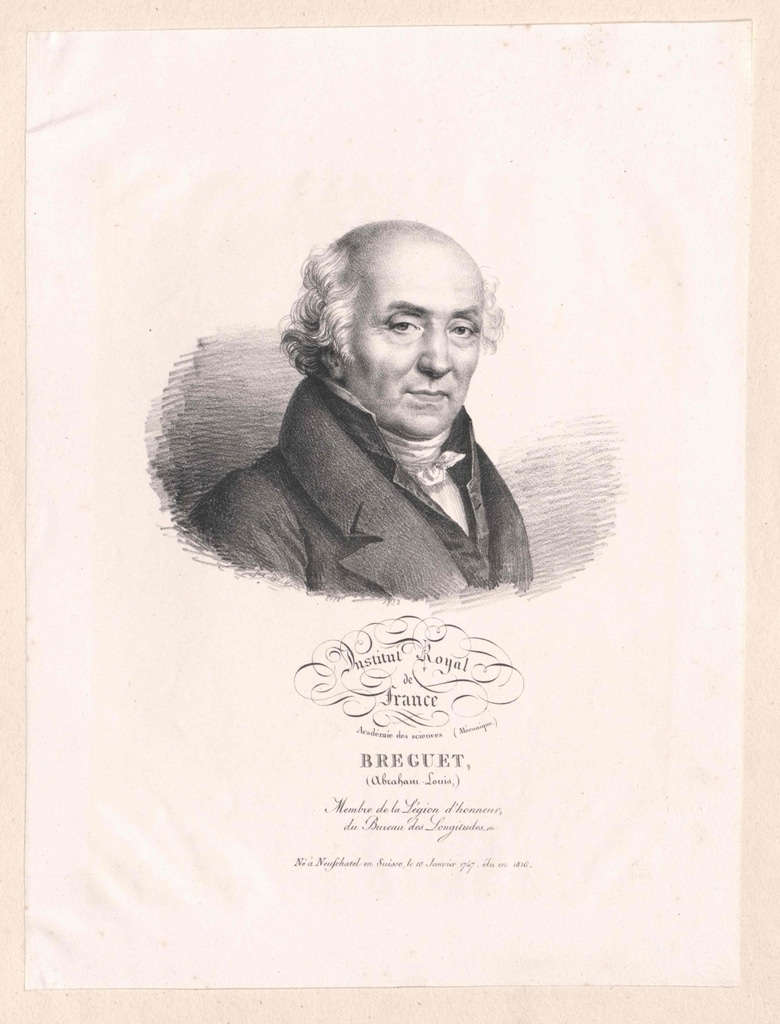 Switzerland still wasn't internationally known for its innovation or quality assembly, but rather as a source of parts. It wasn't until the late 1700s that Swiss watchmakers started innovating technological advances.
Abraham-Louis Breguet invented the tourbillon in 1795, Abraham-Louis Perrelet invented the "perpetual" watch (a precursor to self-winding wristwatches), and Adrien Philippe invented the pendant winding watch.
By 1850, the Swiss were dominating the market, quantity-wise, by producing 2,200,000 watches, while output remained relatively low and stagnant in Britain and France; Great Britain produced only 200,000 per year.
The Swiss assembling manufacturers produced decent products, but they weren't viewed as high-quality, luxury watches. Swiss watches, while plentiful, were considered "junk" by Americans who had their own fine watch industry.
The U.S. Pushes Swiss Industry to Value Quality
Eventually, it became apparent that quality was just as important as quantity for the long-term health of the industry.
Longines, founded in 1832 as Agassiz & Co. by Auguste Agassiz, was the first Swiss manufacturer to buck the etablissage trend by manufacturing all of the parts, as well as assembling them, under one roof.
This vertical integration strategy allowed the company to control every aspect of the watch, as well as innovate new technology and design.
This followed the American model to create accurate, quality timepieces — needed for the American railroad industry and desired by the average US citizen. (link to Timex article)
Functionality became important in this period, even when using machine-made parts, rather than elaborate jewelry-type pieces that the French excelled at crafting.
American watchmaker Florentine A. Jones moved from Boston to Schaffhausen (eastern Switzerland) and founded the International Watch Company in 1868.
He wanted to combine Swiss craftsmanship with American-optimized production processes in an effort to flood the American market with cheaper watches.
By the early 1900s, Swiss quality had improved to the point where watches by Longines, Patek Philippe, and Vacheron Constantin equaled the quality of mid-range American watches.
Along with the rest of the watch industry, the world wars impacted Swiss watchmakers by introducing the wristwatch and requiring watches that were accurate and durable.
This is the era that saw the formation of Rolex and Omega with their high-quality tool watches that were desired not only by the military but also by racecar and aviation enthusiasts. 
The Quartz Revolution
Swiss brands continued to focus on quality and innovation so that by the time the quartz revolution happened in the 1970s and 80s, they had established themselves as the world leaders in luxury watches (especially those that focused on functionality and accuracy).
Watchmaking was one of Switzerland's largest industries employing 90,000 people in 1970.
However, the demand for foreign quartz watches impacted the Swiss industry so dramatically that the number dropped to 30,000 in 1985 as Japanese "cheap, but accurate" watches supplanted mechanical watches.
Success is often measured by how you react when unforeseen circumstances shift your world, and Nicolas G. Hayek, Sr., a Swiss-Lebanese entrepreneur saw this crisis as an opportunity.
In 1983 he founded Swatch. Instead of making collectible mechanical watches destined to become heirlooms, he created fun watches whose purpose was to, yes, tell time, but also to be a fashion statement.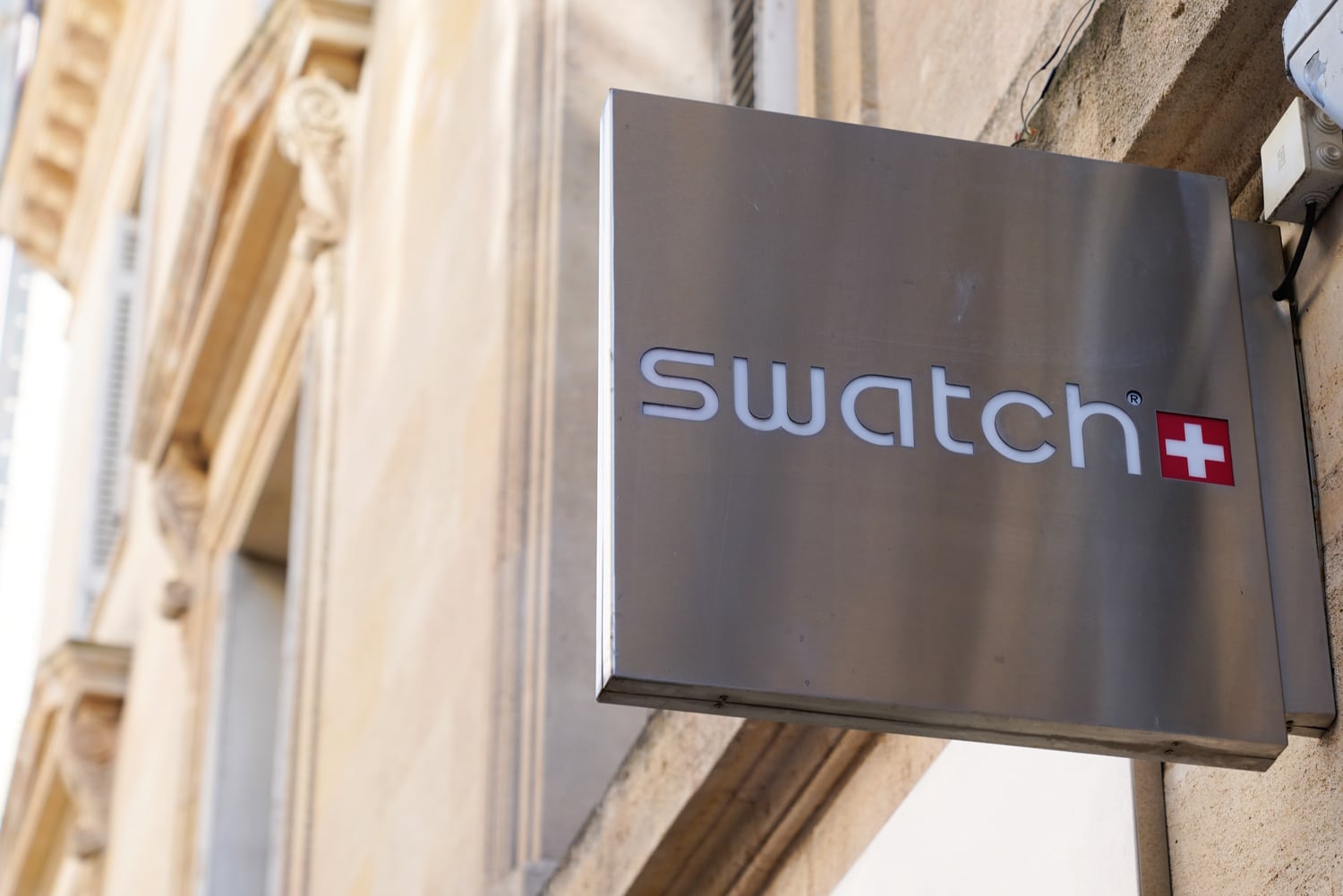 These timepieces were meant to be a "second watch" or disposable item that completed an outfit rather than something whose price and seriousness made it a once-in-a-lifetime purchase.
For reference, in 1985 a Rolex cost at least $1,500, while the average price of a Swatch was $20.
Swatch not only helped the Swiss survive the quartz revolution but also helped shape the future of the industry in a couple of ways.
First, Swatch acquired a number of older watch companies that would otherwise have gone out of business. For instance, they bought Longines in 1983.
Second, Swatch reinforced the efficacy of making watches completely in Switzerland.
Yes, there are still many low and mid-priced brands that continue to use traditional etablissage practices by buying parts (today mostly from foreign countries to be assembled in Switzerland), but Swatch's success and example have also ensured that many established watchmakers can continue making luxury mechanical watches.
Finally, they have provided marketing assistance and financial stability to the watch brands they've purchased and their example has influenced a couple of other corporations to acquire numerous small watch manufacturers.
Today, Swiss watches continue to dominate the watch industry. This is not just because their innovations and quality are leading the pack, but also because they are simply more numerous and powerful than anyone else.
Many small manufacturers operate under the umbrella of a few large corporations, and some of the older, established brands like Rolex, have earned such sterling reputations and grown so large that they are world leaders in their own right.
Today, there are 4 corporations that dominate the Swiss watch market, mostly through acquisitions — Rolex is the exception. While the holding companies may be fairly new entities themselves, many of the brands they own are the oldest and most prestigious Swiss watchmakers.
Swatch owns 17 watch brands and has 150 subsidiaries that produce and/or assemble components. Their brands include Swatch, Omega (1903), Hamilton, Tissot (1853), Longines (1832), Blancpain (1735), Breguet (1775), Jaquet Droz (1738), Leon Hatot (1883), Rado (1917), Glashutte (1845), Balmain, Certina (1888), Mido (1918), and Calvin Klein. Calvin Klein and Hamilton are US-based companies. Swatch controlled 25.3% of the Swiss market in 2020.
Richemont Group is a luxury goods holding company founded by a South African businessman. They own: A. Lange & Söhne (1845), Baume & Mercier (1830), IWC Schaffhausen (1868), Jaeger LeCoultre (1833), Panerai (1860), Piaget (1874), Roger Deubuis, and Vacheron Constantin (1775). Their jewelry Maisons, whose collections include watches, are Cartier and Van Cleef & Arpels, and they own Montblanc. Cumulatively, they control 18.4% of the market.
LVMH owns Bulgari (1884), Chaumet (1780), Hublot, TAG Heuer (1860), Zenith (1865), Tiffany, Dior, Louis Vuitton Jean-Claude Biver collections. They control 7.9% of the market.
Rolex (1905) also owns Tudor. Rolex on its own is responsible for 28.3% of the Swiss Made retail market in 2020.
Production among the companies ranges from 50,000 watches per year to over a million units per year. Cumulatively, these 4 groups control the majority of the Swiss market.
What Qualifies as a Swiss Watch?
It's easy to call a watch made entirely in Switzerland by a company that's owned by a Swiss citizen, "Swiss Made," but what happens if the company's owner is not Swiss or the parts are made in other countries? Is it still a Swiss watch? And why would those two simple words matter?
Swiss watches have earned a reputation for quality, luxury, and prestige so being able to use those two words, "Swiss Made", instantly brings credibility to your product. This is such an important difference that in 1971, what qualifies as Swiss Made was codified. There are 5 elements:
The product must be manufactured in Switzerland (assembled)
The movement must be Swiss made
The movement must be cased in Switzerland (putting the movement into the case in such a way that it maintains the integrity of the movement; a quality control issue)
The final inspection of the watch must be done in Switzerland
At least 60% of the manufacturing costs were based in Switzerland
By carefully reading these requirements, you can see that foreign parts can be used, and the company doesn't have to be Swiss owned or have their headquarters in Switzerland to qualify as Swiss Made.
Swiss Watch Industry by the Numbers
Watches are the 3rd largest export in Switzerland after the chemical and pharmaceutical industry, and machine and electrical engineering. It comprises 1.5% of the national gross domestic product ($21 billion in 2018) and employs 59,000 people.
The Swiss are the world's largest exporter of watches in terms of value (not quantity).
The watch industry is fairly stable. Since 1990, the number of watch companies has fluctuated between 572 and 716, with 632 being the average. The average cost of a Swiss watch is $3,000-6,000.
Most luxury watches sold are from Switzerland and their overseas markets continue to grow, especially in Asia and the US. While quartz watches initially had an effect on the Swiss industry, it's since recovered.
It isn't anticipated that the popularity of smartwatches will have an appreciable impact.
The largest Swiss brands by retail market share are Rolex (22.2%), Omega (9.0%), Longines (6.4%), Patek Philippe (5.7%), and Cartier (4.9%).
Rolex is also among the most expensive brands per watch at $12,479. Patek Philippe at $54,724 and Audemars Piguet at $51,144 are the only brands whose average watch price is more expensive.
If you want more detailed information, see State of the Industry.
Why Buy Swiss?
Assuming you don't need a watch for a specific functionality — like traveling in space or diving to great depths — why go to the expense of buying a Swiss watch? After all, there are many, many options that are less expensive.
First, there is prestige to owning a Swiss watch. The long history of quality and innovation means you are getting something special that many others can immediately identify and appreciate.
People (i.e. "people who know watches") can tell you've bought something with history, and that's usually expensive.
Secondly, buying Swiss generally guarantees craftsmanship and durability. The watch will be precisely made, many times with cutting-edge innovations.
You know that it must meet the exacting standards required by law and that your watch has been assembled and inspected by Swiss watchmakers.
Many high-end watches come with a lifetime warranty. This harkens back to the 16th century when the death penalty could be threatened for creating low-quality clocks/watches.
Finally, prestige, quality materials and construction, and innovative technology all mean that your watch is a good investment. Not only will it last a lifetime, but there's a second-hand market if you ever choose to sell your watch.
Even the original Swatch watches can now cost $1,125. Not bad for a watch that originally cost $20.
The Swiss watches that hold their value best are the luxury watches like Rolex, Patek Philippe, Laeger-LeCoultre, Omega, and TAG Heuer.
Not every watch that's Swiss Made will appreciate, but most will; and of course, you get to enjoy them in the meantime.
FAQs
Below are a few commonly-asked questions about Swiss watches:
Why are Swiss watches so famous?
Swiss Made watches are famous for their luxury, durability, accuracy, prestige, and the ability to retain their value. The codification of requirements to earn the "Swiss Made" label ensures their quality.
What was the first Swiss watch?
Blancpain is the first company in Switzerland to make watches. Originally, these were portable clocks fashioned as jewelry, then pocket watches, and eventually the wristwatch evolved.
Did Switzerland invent the watch?
Watches were not a Swiss invention. The first watches, or portable clocks, were made by Peter Henlein, a German clockmaker in 1509.
Final Thoughts
There are very few products that are functional, durable, reflect your personality and style, and will retain their value. Swiss watches are one of these products.
How a small country became the world export leader is a lesson in socio-economic evolution.
If not for a religious revolution (the Reformation) and a technological innovation (the quartz revolution), the Swiss might not have evolved from a horizontally oriented industry to a vertically integrated system of watchmaking.
Today, they dominate in exporting both quantity and quality timepieces throughout the world.
Owning a Swiss Made watch ensures you are purchasing a product that's met requirements designed to ensure a minimum level of quality, accuracy, and durability.
Questions? Comments? Leave them below!