Like most watch brands, Citizen has a fascinating history. Let's dive in!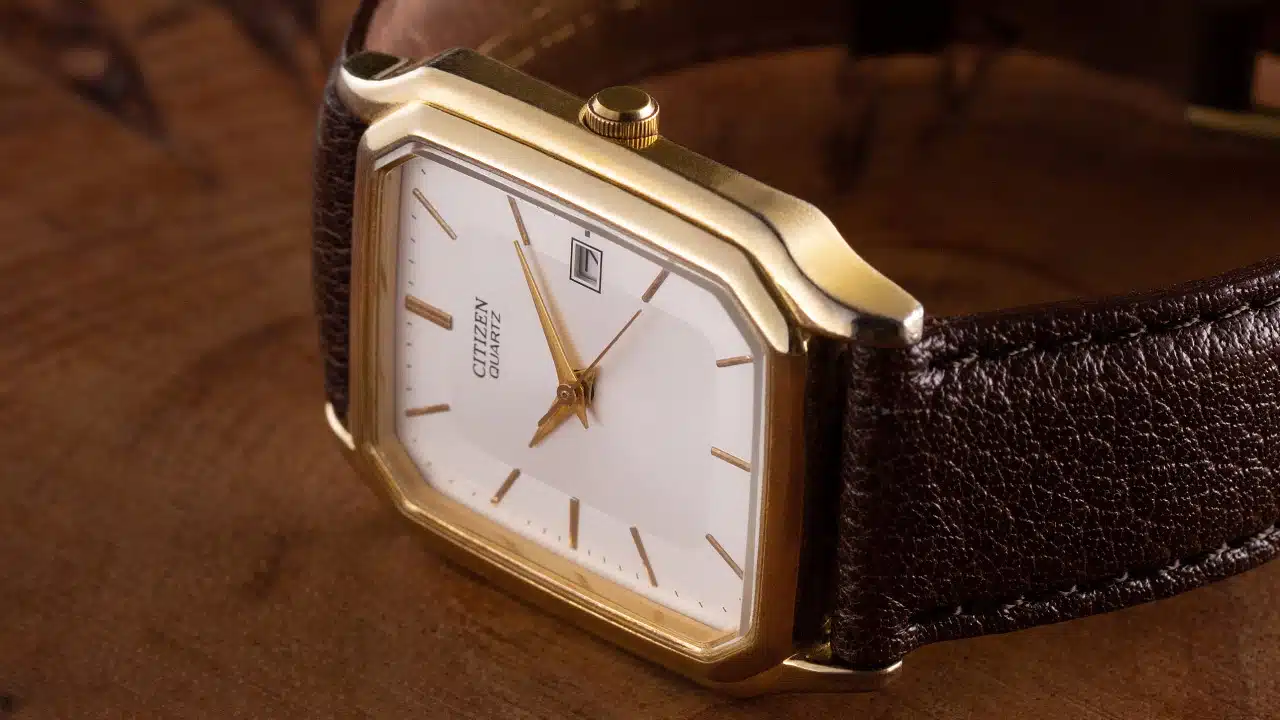 Let's dive in…
An Introduction to Citizen Watches
With an impressive price-to-performance ratio, Citizen watches are solidly built timekeeping devices that offer everything from a simple three-handed design to grand complications. All the while, they promise exceptional value for money and make for eye-catching statement pieces.
Citizen now offers an expansive range of wristwatches for all eventualities.
There's the Promaster collection powered by the brand's innovative Eco-Drive technology, which offers the likes of altimeter and compass features, or the Mechanical Classics range with high-tech-dive watches to choose from like the Promaster Marine.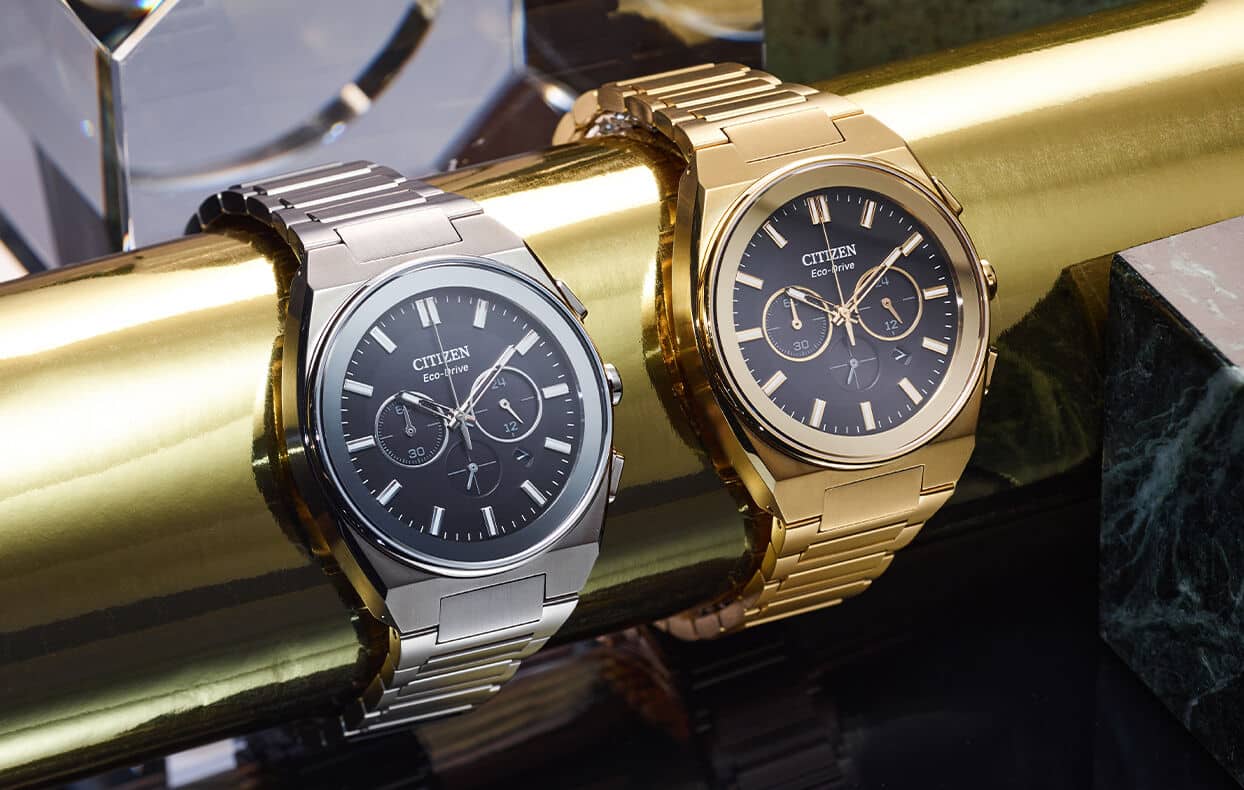 There are even watches for calculating flight data with the Promaster Sky watch, plus models from the Citizen Elegant collection that are built with satellite timekeeping technology that automatically synchronizes with atomic clocks around the world to promise the highest level of precision day and night.
If you're in the market for a well-built watch that's sure to last, you'll want to check out Citizen's diverse range of sports watches, dive watches, dress watches, and Eco-Drive watches, not to mention its ultra-accurate atomic watches. Before you do, first, you may want to read up on Citizen's fascinating history.
Once you've done that, head on over to this guide we created on 11 Best Citizen Watches for Men to see which models we recommend.
History of Citizen Watches
It might surprise you to learn that when the first Citizen watch was born in 1924, it had no name.
Determined to create a name that would appeal to everyone, the Shokosha Watch Research Institute (the precursor of Citizen) requested a name from Tokyo Mayor Count Shinpei Goto, who chose to name the brand's first pocket watch "Citizen."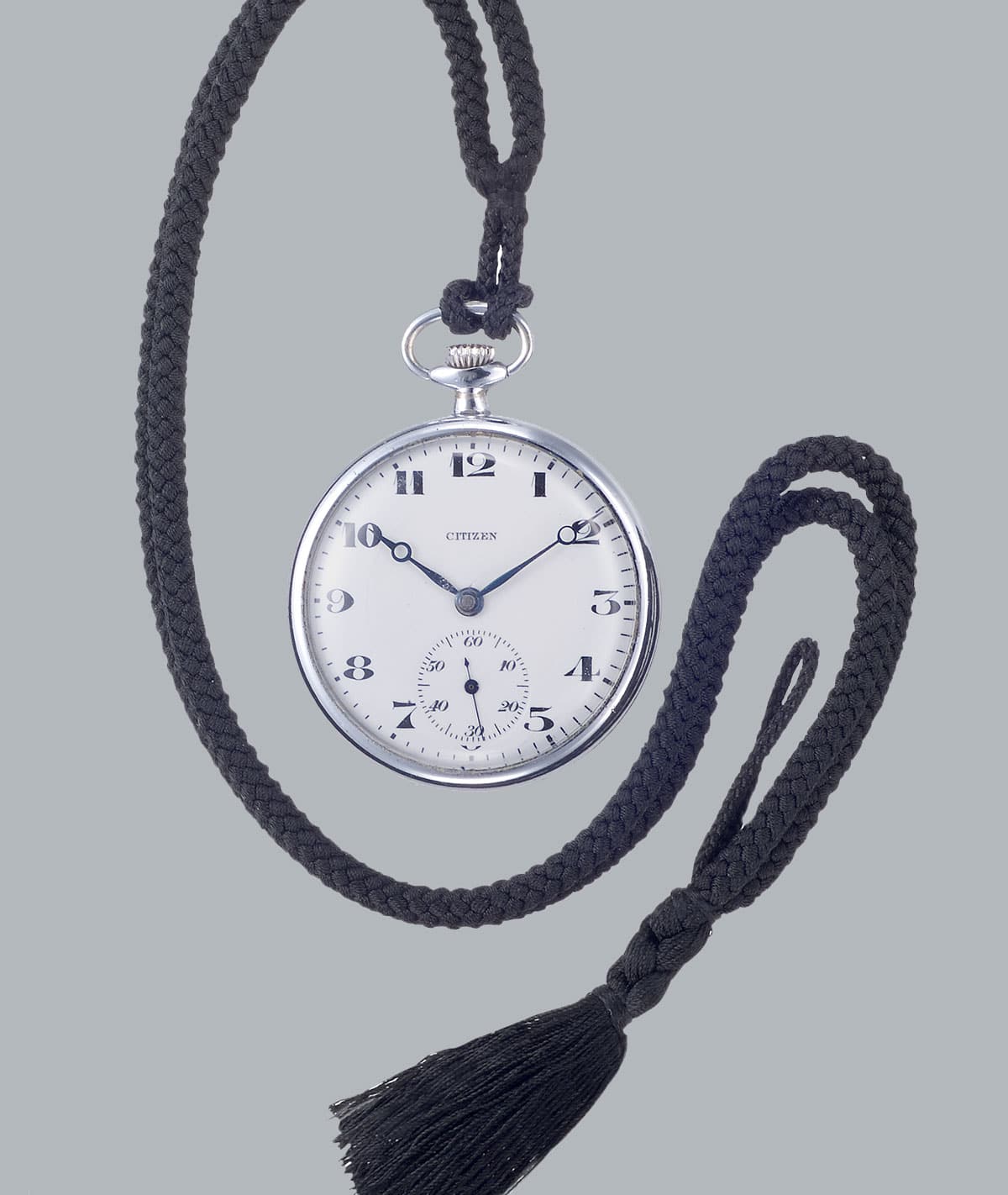 The company took the same name and although it grew in popularity up until World War II, the brand had little success worldwide until its big break in 1959 when the Parawater was released as Japan's first water-resistant wrist-worn watch.
Citizen took the design of the brand's Deluxe watch and equipped it with a modified case with a new tube and crown assembly, not to mention new rubber seals to assist with daring underwater missions.
As a result, the Citizen Parawater watch was chosen for two trans-Pacific tests one of which took place in the Sea of Japan. Both proved successful!
It was the Parawater watch that kickstarted Citizen's success as a pioneering dive watch manufacturer.
Citizen: The Development of Quartz Watches
Before the release of the Parawater dive watch, Citizen had already developed several popular models such as its first men's and women's manually wound wristwatch named the F and K models, a rectangular dress watch named the model L, a calendar watch, the Parashock watch (with full-scale shock resistance mechanism), and the Alarm model.
In the 1960s, Citizen began delving into micron-level precision machining technology and developed Japan's slimmest men's watch, the Jet, along with its first men's chronometer-certified wristwatch, the Chronometer.
Yet, during the quartz crises that swept throughout the luxury watch industry during the 1970s, Citizen had no choice but to adapt to these changes, gradually transitioning from mechanically-powered wristwatches to those powered by quartz movements.
In 1966, Citizen developed the first domestically-manufactured electronically-powered wristwatch named the X-8.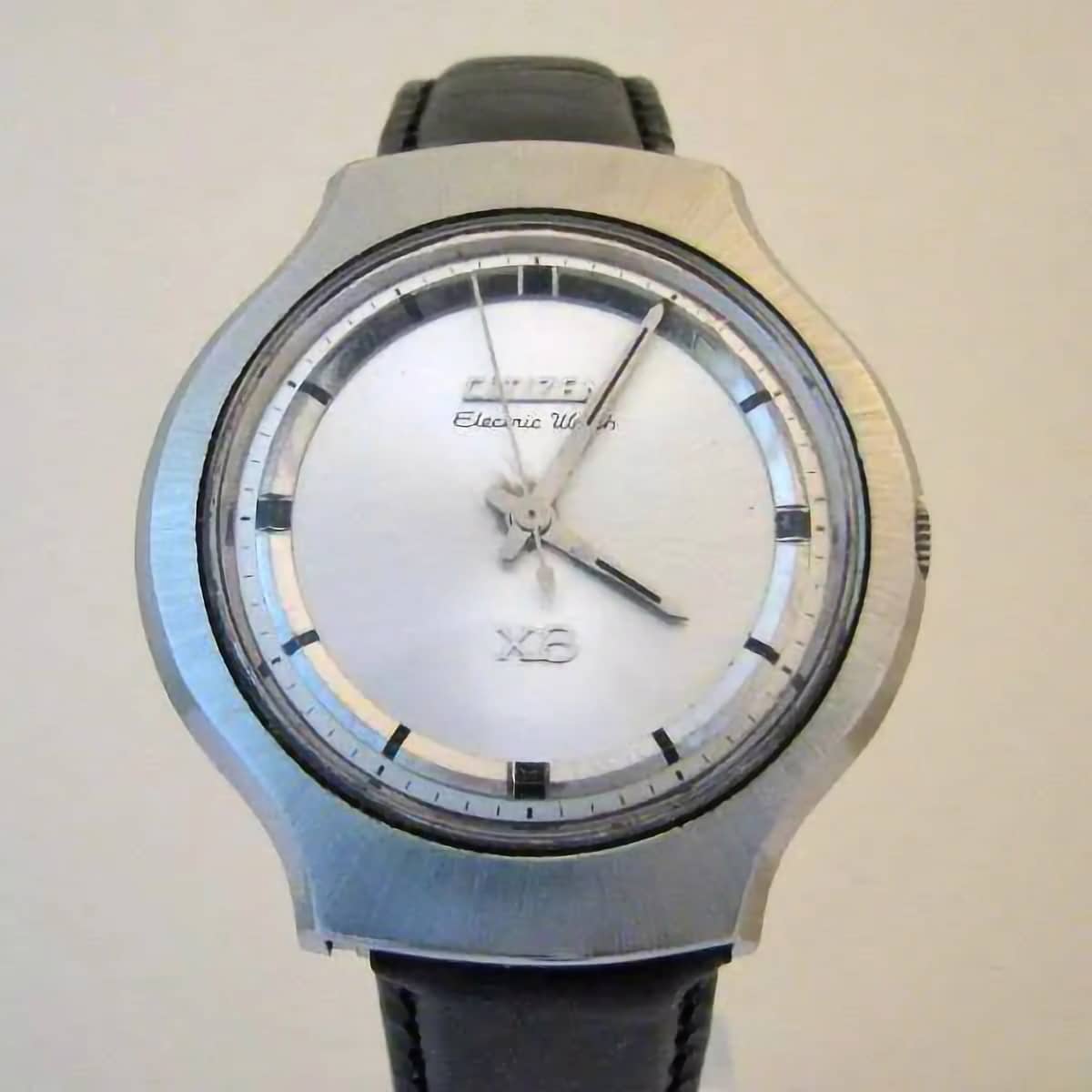 It soon became the brand's core product during the 1970s, outrunning its mechanically-powered ancestors by miles and promising a balance wheel that could run for an entire year without stopping.
Improving accuracy even further was the Citizen Hi-Sonic watch, built with an innovative tuning fork.
The Evolution of the Eco-Drive Watch
In 1976 Citizen pioneered its famous Eco-Drive technology and launched the world's first analog quartz watch powered by solar energy.
The eco-friendly watch was able to convert the energy from light and power itself up, storing any excess energy in a power cell.
This proprietary technology developed by Citizen was ground-breaking and went on to revolutionize the luxury watch industry.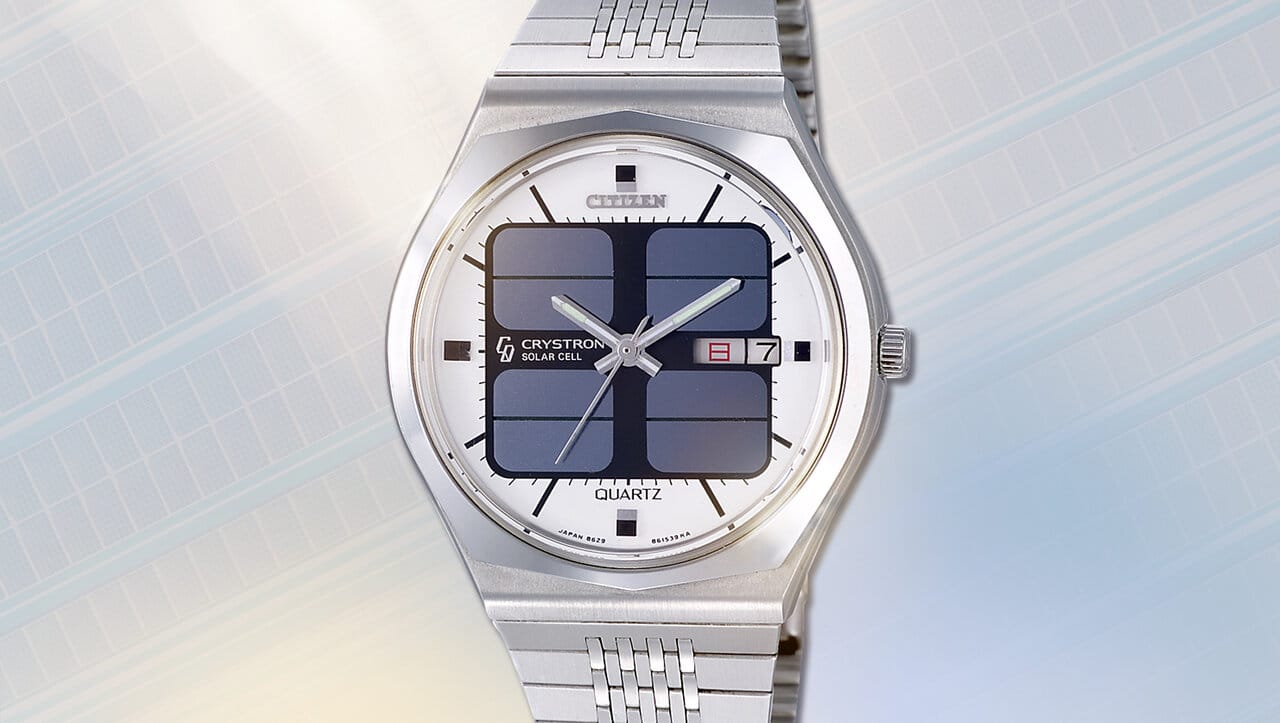 Appearing only in a select few Citizen watches to start with, the brand' Eco-Drive technology has since expanded to the entire catalog, including the Promaster line of sport, diver, and aviation watches.
When the quartz watch took over the industry, it came with many advantages but also some disadvantages, these being their poor impact on the environment and a poor battery lifespan.
Citizen responded to these key issues in the development of its Eco-Drive technology, producing a watch that could run on sunlight, while power reserve was also tackled.
Over the years the solar panels within the watch have been miniaturized and improved so that they capture the smallest of light and, more importantly, any source of light.
Today, modern Citizen Eco-Drive watches can survive up to six months on battery power and a staggering seven years in radio-controlled watches.
Citizen Watches With Atomic Precision
By 1986, Citizen watches were topping world figures in volume thanks to the brand's large and versatile range of cutting-edge quartz timepieces.
The brand had already released the Professional Diver 1300M, which, as its name suggests, could withstand depths underwater of 1300 meters. It had also produced the Aqualand Depth Meter watch, with an electronic path sensor fitted, not to mention the Promaster Altichron, with a built-in electronic atmospheric pressure sensor.
In 1993 Citizen produced the first multi-band atomic watch in the world.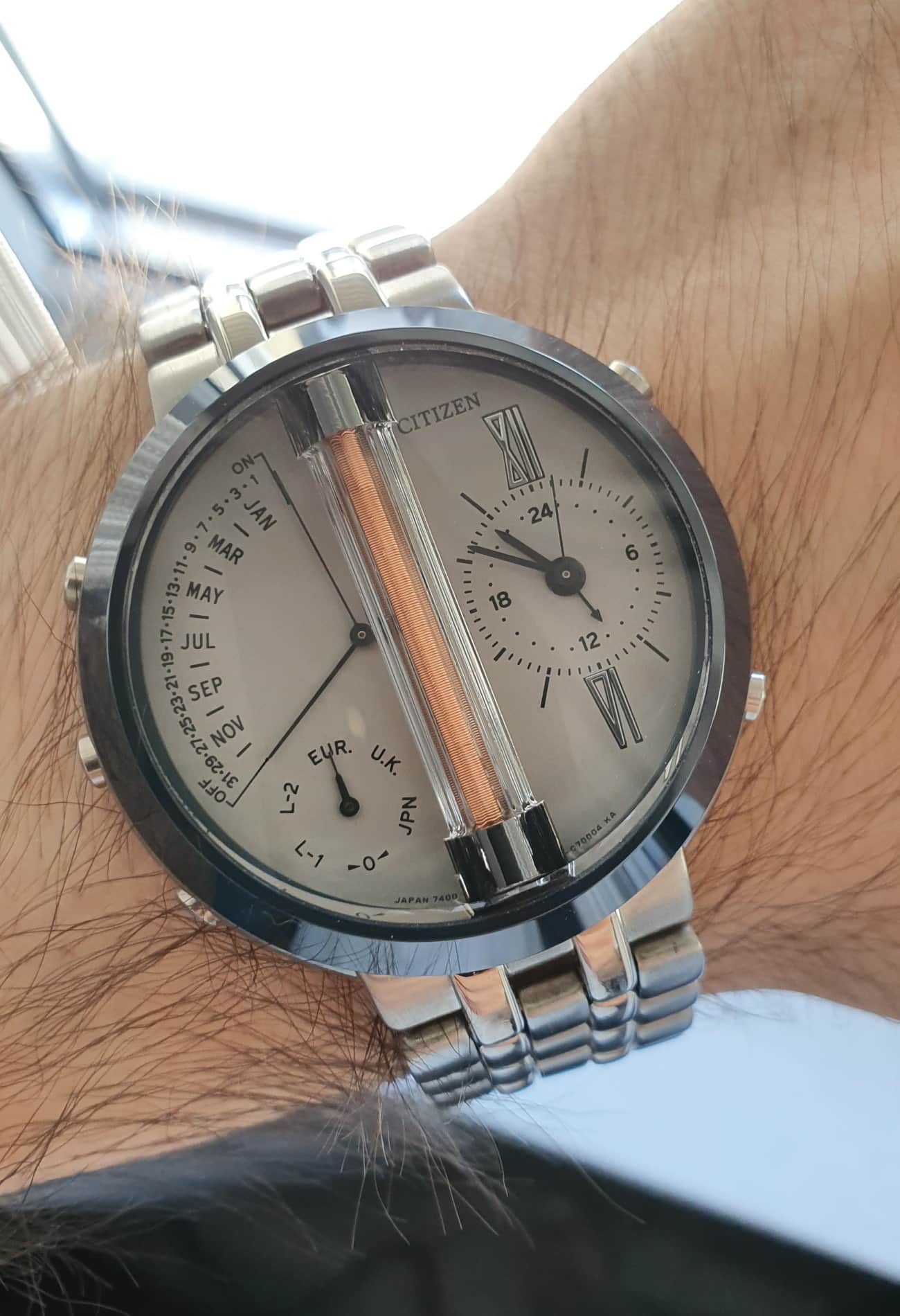 It guaranteed unparalleled accuracy thanks to its ability to synchronize and adjust its time to atomic clocks all around the world. Even today, Citizen A-T watches are capable of synchronizing to an atomic watch with a margin of error of just one second over 100,000 years!
In 2005 watches became even more about comfort for Citizen, so the use of its Super Titanium material was incorporated into its wristwatches.
This material was further enhanced by a Duratect PTIC treatment that not only improved the scratch resistance and corrosion resistance of the watch but also gave the timepiece a platinum-come-stainless steel luster.
Citizen followed up this innovation with advancements in mechanical movements, and by 2010 the brand had developed the Caliber 0910.
The Caliber 10 stood side-by-side with Citizen's Eco-Drive technology, with an economical pathway carved out to produce more movements in-house from this moment on.
Every step of the way from handling each small process to manufacturing individual components for their final assembly, this in-house movement underscored the company's dedication to producing timepieces with unsurpassable accuracy.
To produce a successful solar-powered watch you, of course, need solar panels positioned underneath the dial and a translucent material that will allow enough light to pass through this surface to reach the panels.
In 2017, Citizen reached a revolutionary moment with its discovery of a new dial material — Washi. This traditional Japanese paper is useful for the diffusion of light, allowing it to pass through gaps in the fibers of the material.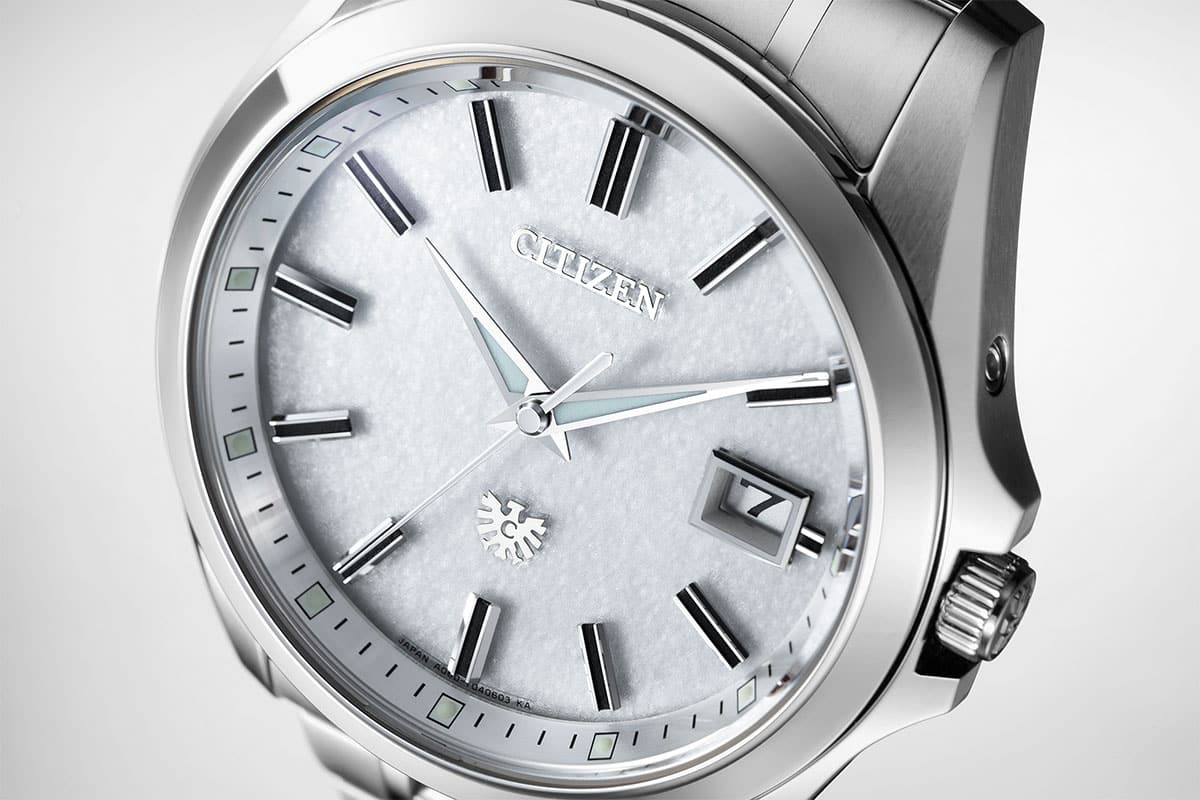 It also uniquely catches the light, adding richness to the dial of Citizen's Eco-Drive watches and giving off an illuminated effect in some viewing angles.
Since 2010 and the development of Citizen's own in-house movement, the Japanese brand has been building on this concept of watch manufacture and in 2021 expanded this philosophy with the release of the Caliber 0200. It not only achieved an average daily accuracy rate of -3/+5 seconds but also exceeded COSC standards.
It combines the brand's skills in component processing with the decorative talents of the Swiss manufacturer, La Joux-Perret. The production of the Caliber 0200 hints at more exciting breakthroughs to come in the future!
FAQs
Here are answers to few questions people are asking on the web about Citizen:
What is the origin of Citizen watches?
Taking over Shokosha Watch Research Institute (which was founded back in 1918), Citizen was founded in 1930 by Japanese and Swiss investors. It used some of the assembly plant and manufacturing facilities originally opened by Swiss watchmaker and merchant, Rodolphe Schmid.
Schmid allied with Kamekichi Yamazakim, the founder of the Shokosha Watch Research Institute, and transformed it into a new watchmaking business named Citizen, although the first Citizen pocket watch was developed a few years earlier.
What is special about Citizen watches?
Along with Citizen's use of superior materials and excellent build quality, Citizen watches promise great value for money.
The respected brand has produced a large range of solar-powered watches with rechargeable cells, not to mention watches that synchronize with atomic clocks around the world to promise the highest level of accuracy at all times.
Is Citizen considered a luxury watch brand?
While Citizen watches don't have the same reputation for manufacturing high-end watches the same as Rolex or Omega, Citizen is considered a luxury watch brand and now owns the American watch brand, Bulova.
Some of Citizen's high-end timepieces are direct competitors to Grand Seiko watches.
That's all you need to know about the history of citizen watches
Built from solid materials and incorporating so many of the brand's own technologically advanced timekeeping concepts, it's safe to say that Citizen watches offer you a lot for your money.
They may not be the most refined and elegant-looking of luxury timepieces on the market, but with classic Eco-Drive models to choose from and satellite timekeeping systems to be found too, there's certainly a watch for everyone in Citizen's expansive and ever-growing catalog of dive watches, pilot's watches, dress watches, chronographs, and sports watches.
Questions? Comments? Leave them below!