Wondering what makes watches tick? Here's timekeeping demystified!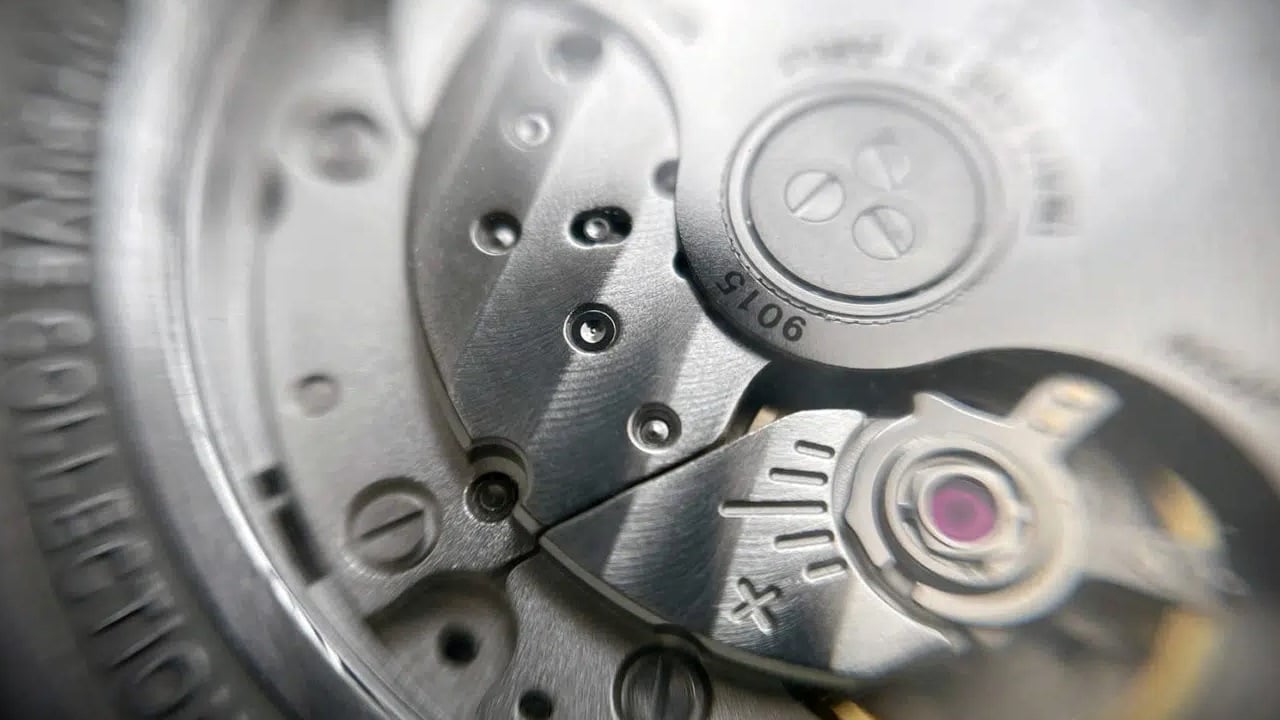 Every watch has intricate cogs and wheels that work together to read the time accurately.
Watch movements are what make your device tick.
When choosing the right watch for you, you need to consider its movement and how it will affect your future investment's usability and durability.
This watch movements explained guide will cover four watch movement types: automatic, kinetic, mechanical, and solar. My purpose is to help you make an informed decision about your next watch purchase.
Watch Movements Explained — A Guide to Calibers
There's a reason why expert crafters are needed to create high-quality watches. Each watch you see has intricate internal mechanisms that push the watch's hands. This is what's known as a watch movement or caliber.
Without functioning mechanisms, your watch won't keep the accurate time. Calibers are responsible for the ticking or sweeping motion of the watch's hands and its features, including the date, a stopwatch, and even the moon phase.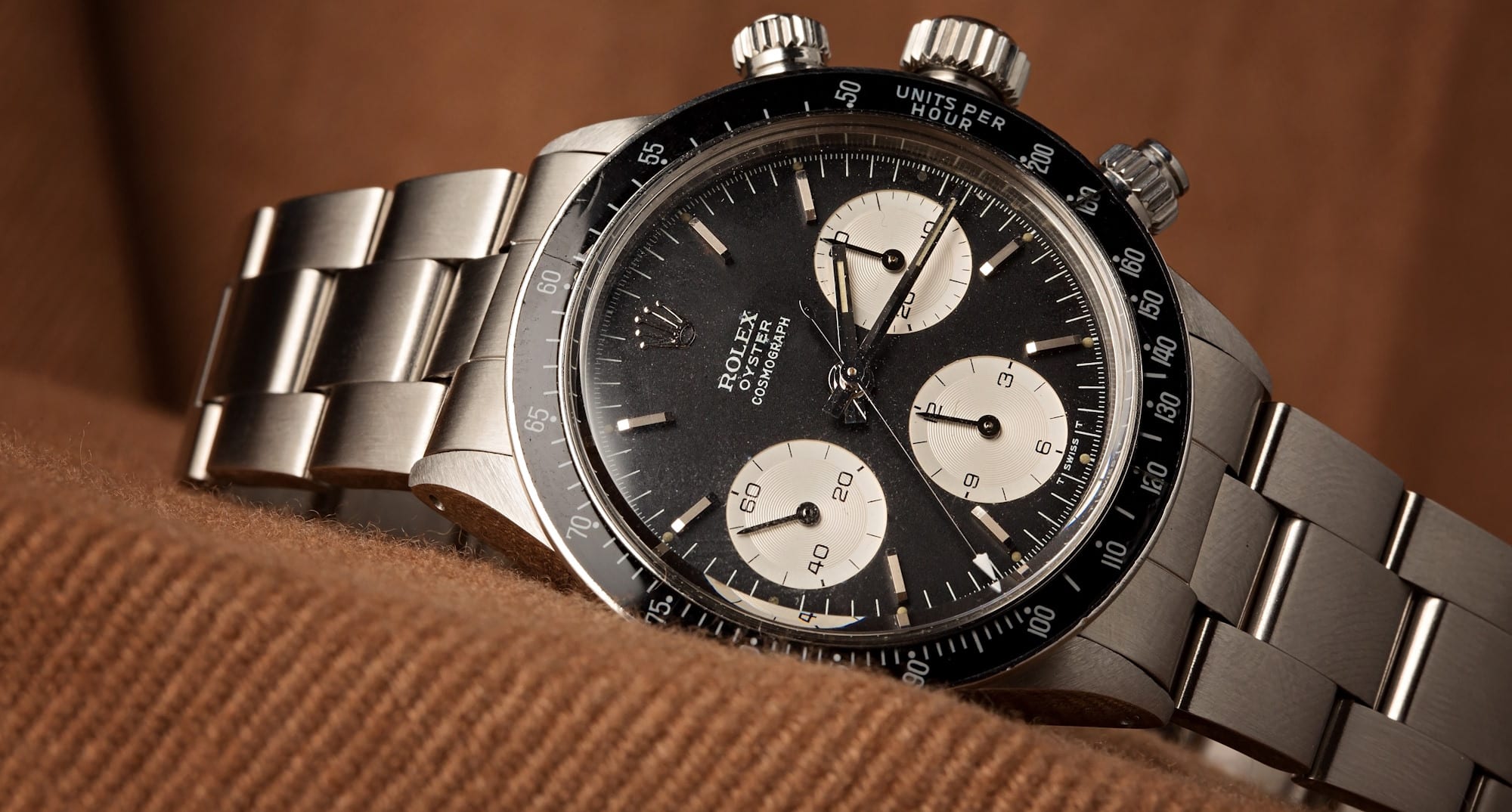 Watch movements typically comprise four main categories: automatic, kinetic, mechanical, and solar. This guide to watch movements will teach you everything you need to know about the intricacies of different watch types so you can choose your next investment wisely.
Automatic Watch Movement Explained
An automatic watch movement, known as self-winding, is an ingenious mechanism that combines traditional watchmaking's artisanal craftsmanship with the convenience of modern timepieces.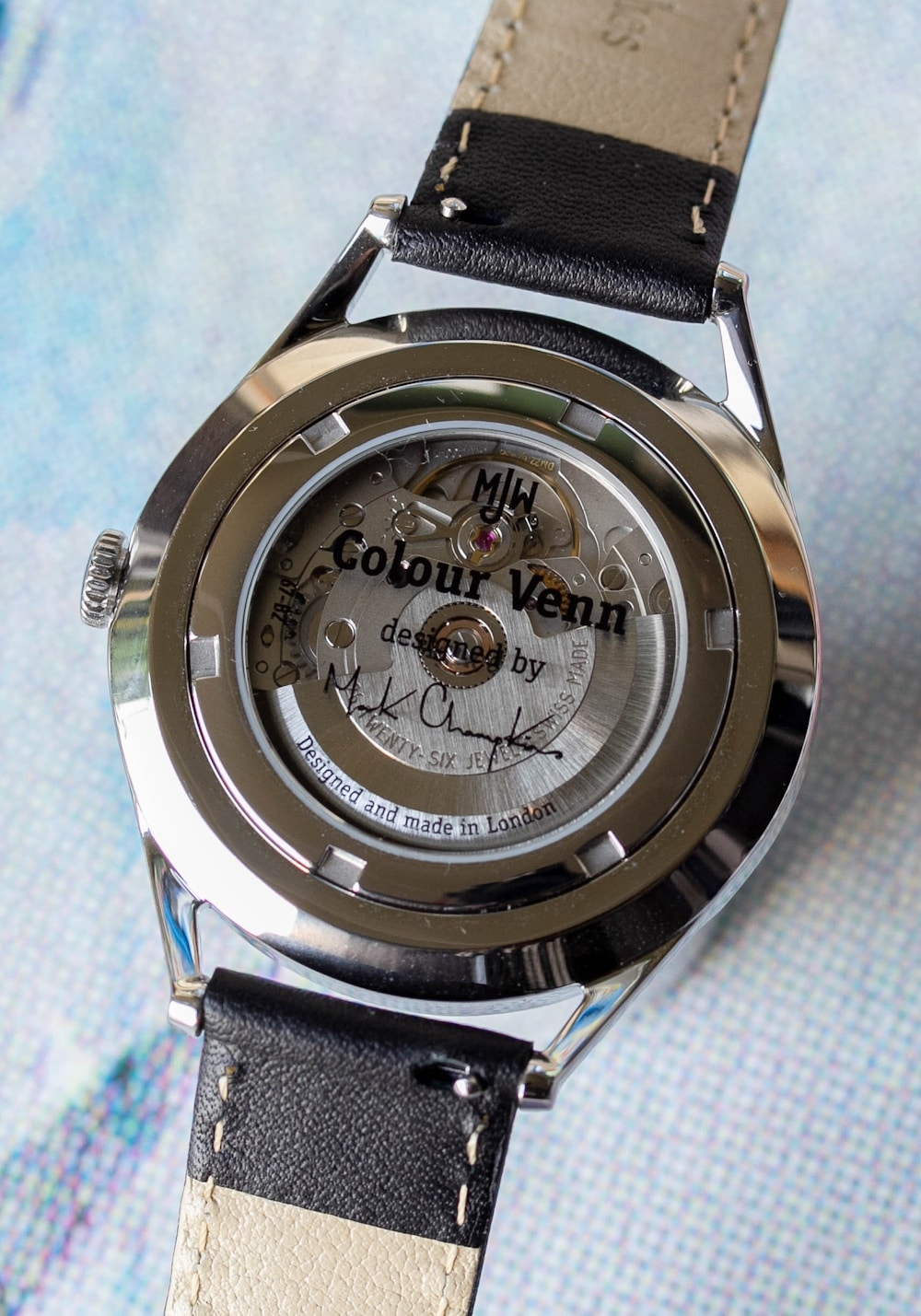 It eliminates the need for manual winding by harnessing the wearer's natural motion to wind the watch's mainspring. This then powers the accurate timekeeping mechanism.
Let's take a look at the key components of automatic watch designs:
Rotor
The rotor is a semicircular weight that's connected to the movement's gears. As the wearer moves their wrist, this type of rotor spins freely thanks to the rotor weight and the wrist-generated movement.
Gear Train
The gear train transmits the rotation speed to the mainspring, the coiled spring responsible for storing potential energy.
Mainspring
The mainspring stores the energy from the rotor's motion. As the mainspring unwinds, it releases energy through the gear train, driving the movement's components.
Escapement Mechanism
The escapement mechanism regulates the release of energy from the mainspring in regular intervals, allowing the gears to move precisely and ensuring the watch tells the time accurately.
Balance Wheel
The balance and crown wheel move back and forth, controlling their motion with the escapement mechanism. This is the heartbeat for the movement, dividing time into equal and accurate parts.
Automatic movement watches capture the essence of traditional watchmaking while catering to the needs of contemporary watchwearers.
Whether you're drawn to the artistry of mechanical movements or seek the convenience of self-winding, automatic watches offer a fantastic choice for watch enthusiasts and casual wearers alike.
If you're in the market for an automatic watch, here's a list with some of the best!
Kinetic Watch Movement Explained
A kinetic watch movement, often associated with Seiko's Kinetic technology, is a unique and innovative approach to powering a timepiece.
Combining elements of both mechanical and a piece of quartz crystal, the kinetic movement offers an eco-friendly and low-maintenance solution.
Unlike traditional automatic movements that rely on a rotor's motion, kinetic movements utilize the motion of the wearer's wrist to power a tiny electrical power source.
Rotor & Gear Train
Similar to an automatic movement, a kinetic movement has a rotor. However, the rotor attaches to a gear train that drives a small generator in a kinetic movement.
Generator
The generator converts the rotational energy from the rotor's movement into electrical energy. This electrical energy stays in a rechargeable battery, ready for use.
Battery
The electrical energy from the rotor stays in a battery, ready for kinetic movements. This battery has a much longer lifespan than traditional disposable batteries found in quartz watches.
Voltage Regulation Circuit
A voltage regulation circuit is in the kinetic movement to prevent overcharging and optimize energy storage.
Timekeeping Mechanism
The stored electrical energy powers a quartz oscillator, ensuring accurate timekeeping functions. This combination of mechanical motion and electrical precision helps the watch to keep time accurately.
Kinetic watches showcase the innovation and creativity of watchmaking. This movement type allows for accuracy, convenience, and the sustainability of the watch.
By harnessing the power of motion and electricity, kinetic movement watches may appeal to eco-conscious watch wearers interested in modern advances in watch craftsmanship.
Mechanical Watch Movement Explained
A mechanical watch relies on the complex movements of gears, springs, and components to accurately measure the time. Here are the essential components of a traditional mechanical watch:
Mainspring
The mainspring acts as the heart of a mechanical movement. It's a tightly wound coil of spring steel, storing potential energy when wound. As the mainspring unwinds, it releases energy to power the watch.
Gear Train
The gear train is a set of gears that transmit energy from the mainspring to the rest of the movement. These gears regulate the speed at which energy releases to the watch.
Escapement Mechanism
The escapement controls the release of energy from the mainspring in precise intervals, converting the mainspring's continuous unwinding motion into the balance wheel's tick-tock motion.
Balance Wheel
The balance wheel oscillates back and forth to set the pace of the movement and divide time into equal segments. The escapement releases energy to the balance wheel in small, controlled bursts.
Pallet Fork
The pallet fork bridge works with the escape wheel. It allows the energy to be released in intervals, preventing the balance wheel from moving too quickly.
Dial Train
The dial train includes the gears and mechanisms. They work to transfer energy from the escapement to the watch's hands, helping them coordinate properly.
A mechanical watch movement is a testament to the endurance of traditional watchmaking and the appreciation for intricate engineering.
Whether you're a watch enthusiast or simply curious about the inner workings of timepieces, mechanical watches will probably appeal to your tastes.
Solar Watch Movement Explained
A solar watch movement is a modern and eco-friendly innovation in the watchmaking world. It utilizes solar energy to power the watch, reducing traditional timekeeping pieces' environmental impact.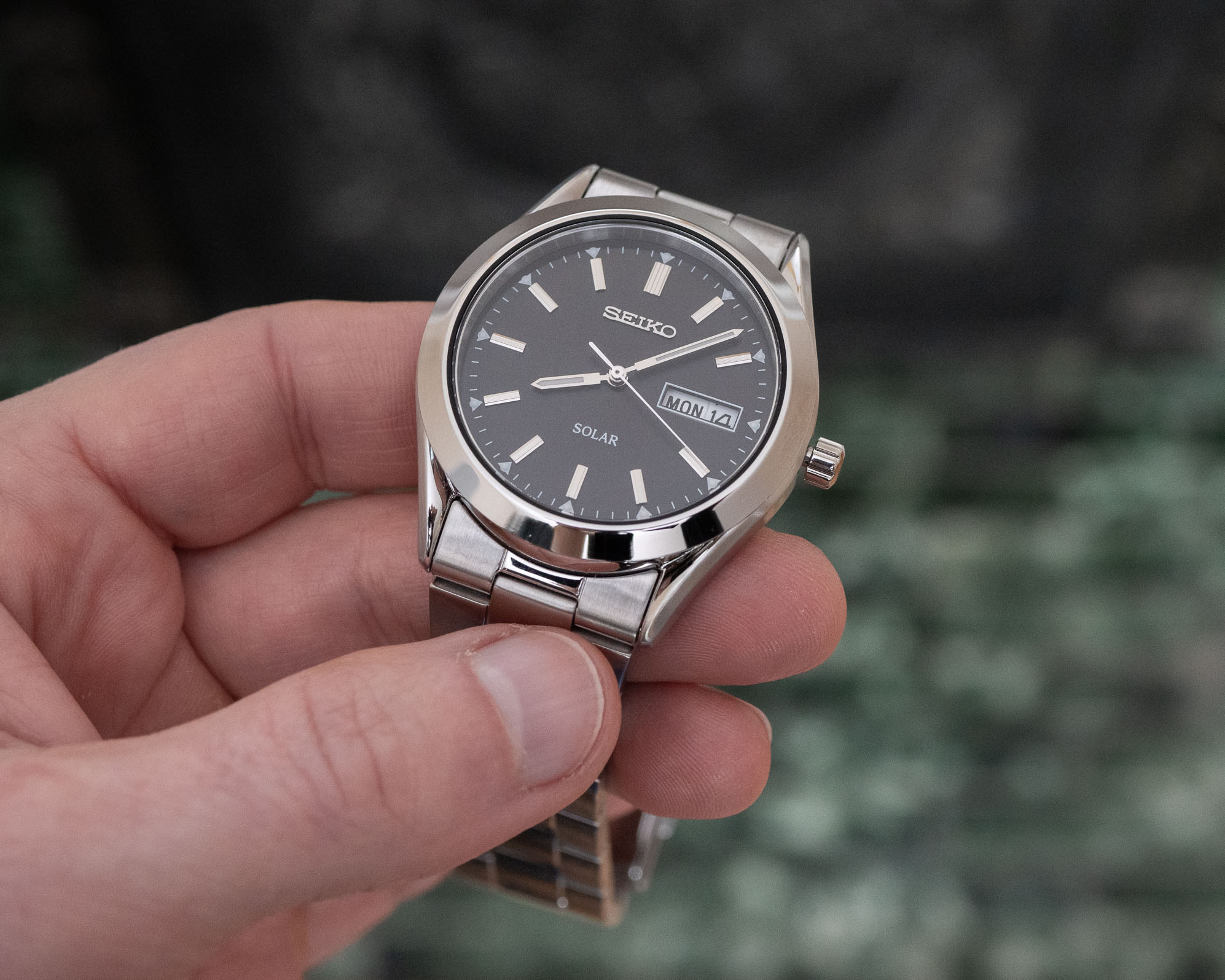 Let's take a look at the main elements of solar watch movements:
Solar Cell
A solar cell is a thin layer of transparent material that embeds in the watch's dial. This cell absorbs light and converts it into electrical energy.
Rechargeable Battery
The electrical energy generated from the solar cell stays in a rechargeable battery. These batteries can store lots of energy and have a longer lifespan than disposable batteries.
Circuit and Capacitor
Solar watch movements have a circuit that manages the flow of energy from the solar cell to the rechargeable battery to help the watch's timekeeping mechanism.
Timekeeping Mechanism
The stored energy powers the timekeeping mechanism, which is usually a quartz oscillator. This ensures that the watch tells the time accurately and precisely.
Solar watch movements represent a sustainable approach to watchmaking. Solar movements offer both environmental benefits and convenience to the watch wearer by using light to generate energy.
If you're interested in eco-friendly options or you want a hassle-free watch that doesn't need much maintenance, solar movement watches will likely appeal to you.
If you're interested in this category, check out our article on the best solar watches for men.
FAQs
Here are answers to common questions about watch movements:
How Accurate Are These Movements?
Solar movements are the most accurate, with just a few seconds of deviations per month.
Mechanical movements can vary more, with deviations of a few seconds to several seconds per day.
Automatic movements fall somewhere in between but are most often similar to mechanical movements.
Do All Watches Within a Movement Type Have the Same Quality?
The quality of a watch movement can vary significantly depending on its craftsmanship, brand reputation, and materials used.
Some brands specialize in producing high-quality movements, while others prioritize affordability. You'll need to pay a bigger price tag if you want a high-quality watch.
Can a Mechanical Watch be as Accurate as a Solar Watch?
While mechanical movements generally are less accurate than solar movements, some high-end mechanical watches can be extremely accurate through careful calibration and adjustment.
However, solar watches are still more consistently precise. If you value precise time reading, you should consider purchasing a high-quality solar watch.
How Do I Choose the Right Watch Movement for Me?
Your next watch choice should depend on what you prioritize in your watch and your budget. If you appreciate the craftsmanship and don't mind winding your watch regularly, a mechanical movement might be for you.
If you're worried about overwinding your watch, don't be. With a mechanical watch, simply stop winding when you feel resistance.
Also know that you can't overwind most modern automatic watches. Read this if you're interested in the intricacies of the overwinding myth.
If accuracy and low maintenance are crucial, consider a solar movement. If you want a blend of traditional styles and convenience, go for an automatic movement. All watch types will have high-quality, stylish options available to you.
Final Thoughts On Watch Movements
We hope you liked my watch movements explained guide. If you want to know when to look out for the latest watch drops and where to find seasonal trends, subscribe to The Slender Wrist newsletter.
Receive expert advice, curated watch collections, and exclusive discounts on watches specifically designed with you in mind. Join our community of wristwatch enthusiasts and never compromise on style, price, or comfort again!
Leave you questions or comments below!