What is a dress watch exactly? I'll break down everything you need to know right here!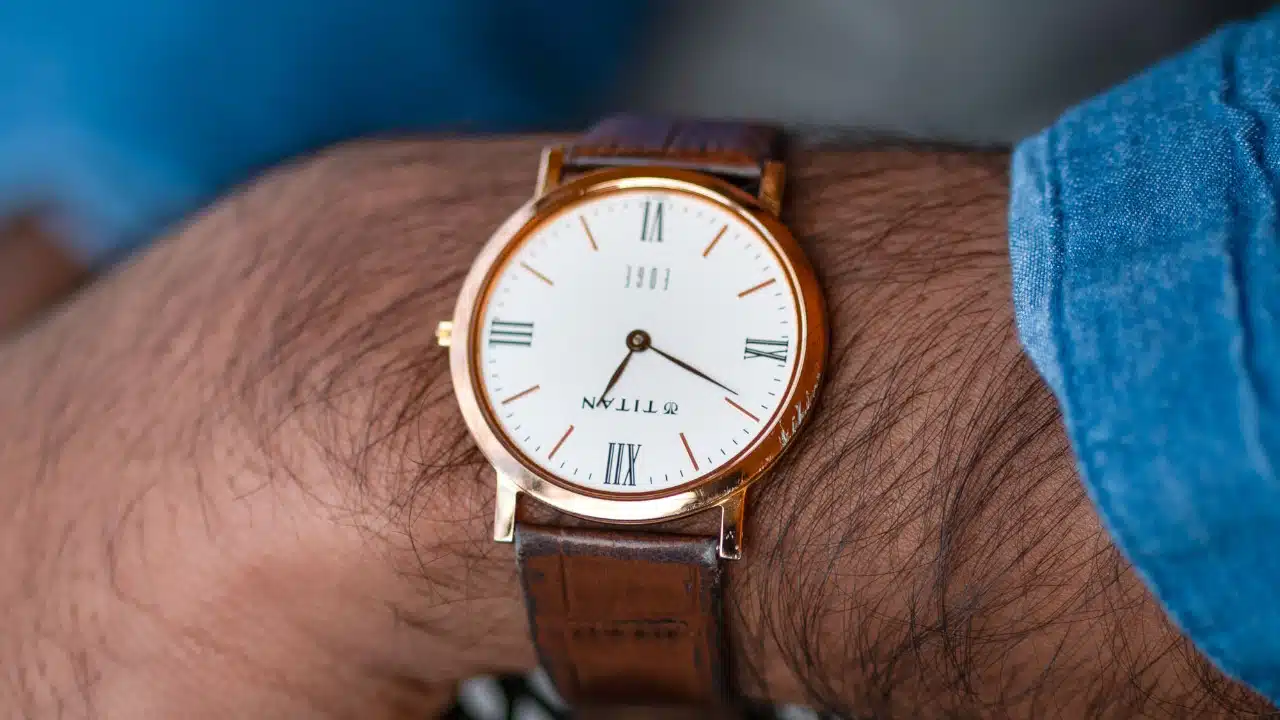 I've been collecting and studying watches for decades. I've also worked in the world's biggest auction houses, seeing and handling some of history's rarest, most record-breaking timepieces. As such, people tend to assume I have this epic collection of watches.
Truth be told, I'm a minimalist. At most, I have four to five watches in my rotation. In fact, I'm a big proponent of the two-watch collection.
I've thought a lot about this collection, and I know what should be in it. Either one sport watch that suits your specific tastes or lifestyle, one field watch if you want something more universal, and one dress watch.
But what is a dress watch? Does it have to be simple to match the detail-free aesthetic of men's formalwear? Or is it highly detailed and flashy? The answer is both simple and nuanced.
What Makes a Classic Dress Watch?
As its name implies, a dress watch is one that's designed to be worn with a formal suit and tie. In the most traditional of traditions, this doesn't even include full black-tie or white-tie tuxedo formal attire.
Again, only in the most traditional scenarios, one doesn't wear a watch with a tuxedo because it's considered rude to watch the time. Having a watch on is a symbol of impoliteness.
This has obviously changed, but what hasn't is what anchors a truly classic dress watch.
These are the hallmarks of a dress watch:
A classic dress watch has a simple, straightforward design. It doesn't have tons of complications with rotating bezels or even water resistance because it isn't a tool. It's simply there to tell time, which is arguably even secondary to its role as a piece of men's jewelry.

Relatedly, its case is traditionally made with precious metals, like yellow gold, white gold, rose gold, or platinum. Silver hasn't been common in watchmaking for quite some time since it's so weak and prone to tarnishing.

A traditional dress watch is paired with a leather strap. It can be simple or even have animal texturing like alligator or snakeskin to add an acceptably bold touch.

And as a slim-wristed gent, my favorite part about conventional dress watches is that they're slim, with smaller cases. Historically, they'd be anywhere from 28 millimeters to 35 millimeters. (Remember that the original field watches were often 36 millimeters). These days, however, a dress watch can go up to 40 millimeters.
The Nuances of Dress Watches
In our era of casualization, what makes a dress watch has certainly evolved, though I wouldn't say it's outright changed. Sure, James Bond wore a dive watch with his dinner jacket in the '60s.
While Bond's style has certainly shifted style norms, still most people still won't wear a dive watch with formalwear. However, those that do aren't necessarily being looked at as unruly tradition-defiers.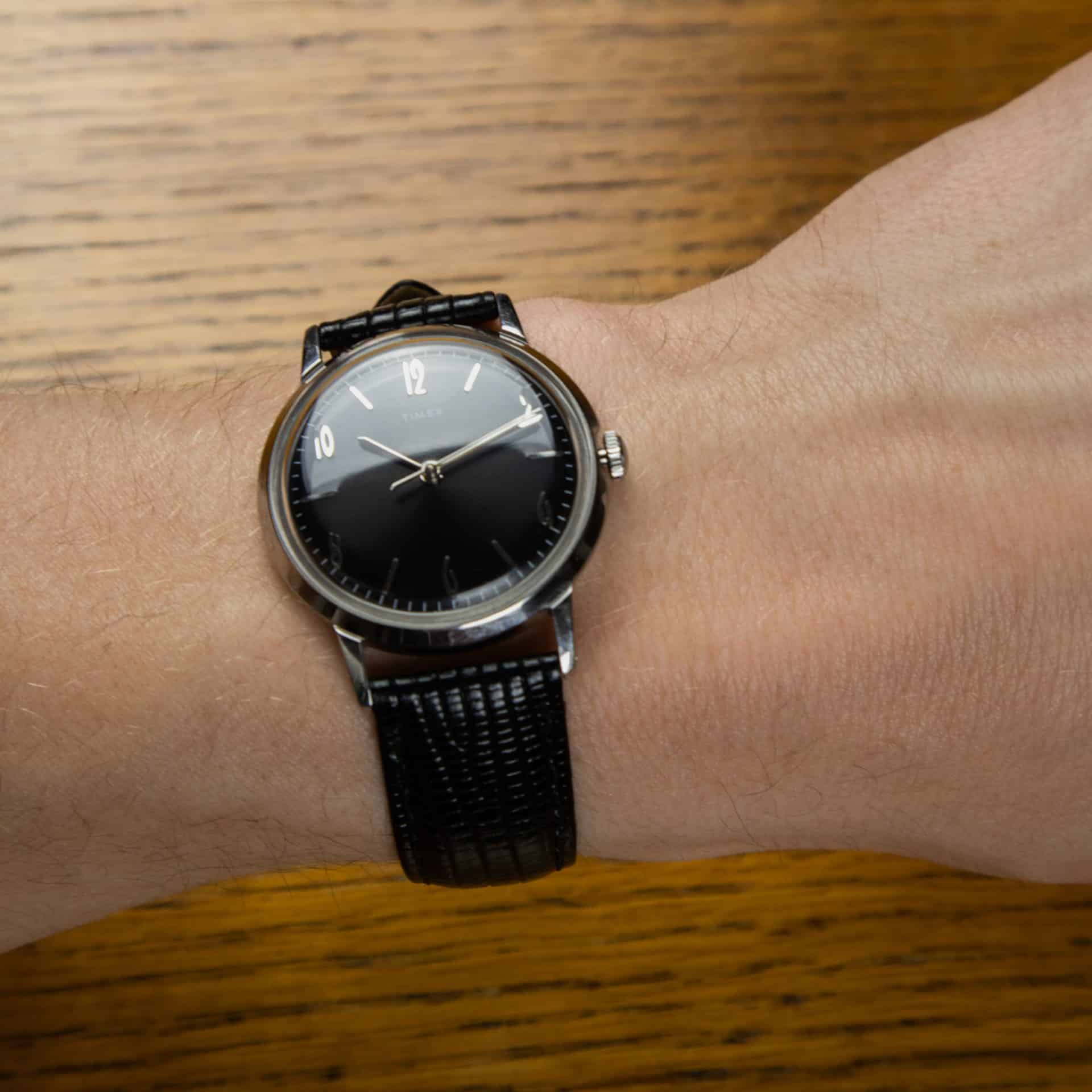 The Prince of Wales wore an Omega Seamaster and a Bond watch (my favorite) to his formal wedding. Some might say that royalty doesn't have to follow the rules, but truthfully, few have more deference to tradition than aristocrats.
Another nuance is that even in the face of traditional style rules, family heirlooms can often be exceptions to these modes. This is especially so with old-world families since these heirlooms are symbols of your ancestry.
So, many men will wear a tool watch instead of a dress watch if it fulfills that prerequisite and isn't distracting. Imagine wearing a dive watch to a formal dinner with programming, and as the lights dim, your lume suddenly activates. Not good!
Lots of nuance, right? Sounds intimidating, too, doesn't it? So many unspoken rules!
So what does it matter what a dress watch is and how it's changed in modern times?
Basically, it's a good reference point. A simple dress watch can also be a good everyday watch. It can also have just as much personality and specificity as a tool watch.
How Dress Watches Have Evolved
One of the fascinating ways dress watches have evolved is that a select few models were built to be sports watches but have transformed into dress watches. Since that was such a hard line to cross, I believe it's these models that most strongly fuel dress watch evolution.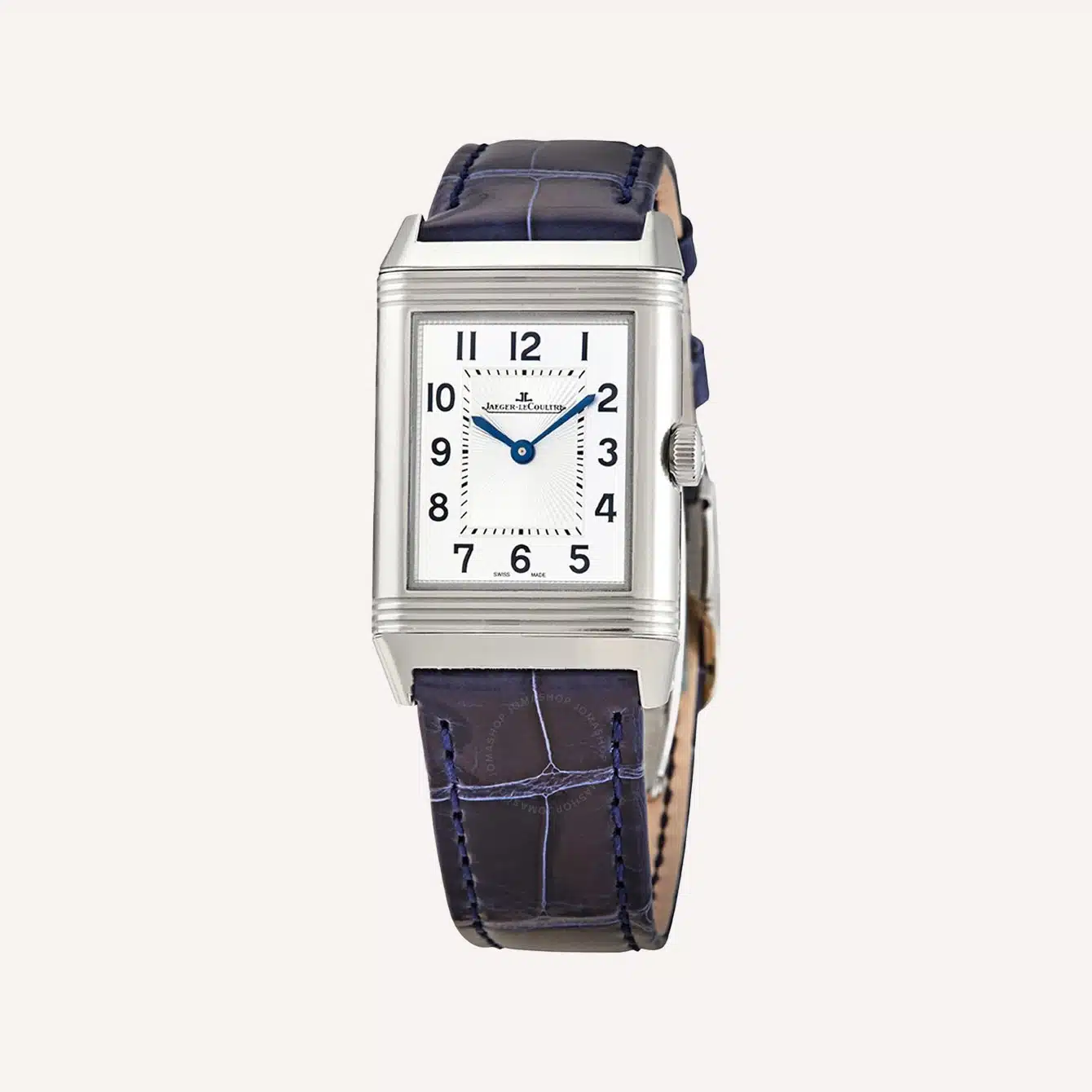 The Jaeger-LeCoultre Reverso was created for polo players. Before sapphire crystals were the norm, the Reverso had a case that could be flipped over to protect the glass. Today, the Reverso is a formal watch, not least of which is because of its luxury build and price.
Of course, this may also have to do with the sport's association with the upper crust. Still, it opened the door for watches like the Audemars Piguet Royal Oak, which blended hard, sporty, and industrial aesthetics with dressier ones. It was a full-on hybrid.
No one would bat an eye if you wore a white gold Royal Oak with your suit and tie.
Plus, you also have sports watches that incorporate precious metals into their designs, like the gold-accented Submariner. These are more special occasion watches, like for a 50th anniversary, rather than dress watches. But, some might argue it's a hybrid of sorts.
And that's another thing that's changed with dress watches. You can wear them with metal bracelets. In fact, the Rolex Day-Date famously comes with a president bracelet made exclusively of precious metals.
Still, it isn't inappropriate to wear a super simple dress watch, say a Movado, with a stainless steel mesh bracelet.
I'll get into this more momentarily, but in a lot of ways, a lot of dress watches are like pieces of jewelry that simply tell the time. (In the case of the Movado,though, not really. That mesh bracelet adds a lot of sparkle, after all).
Another change is that some dress watches can, in fact, come with certain complications. The Tissot Carson, for example, features a moon phase. I think that as long as the complications have a sense of antiqueness or decorativeness to them, it doesn't take away from the overall dressiness. For instance, I love a formal watch with a small second subdial.
And finally, one thing I don't love is that dress watches have expanded in range to much bigger case sizes.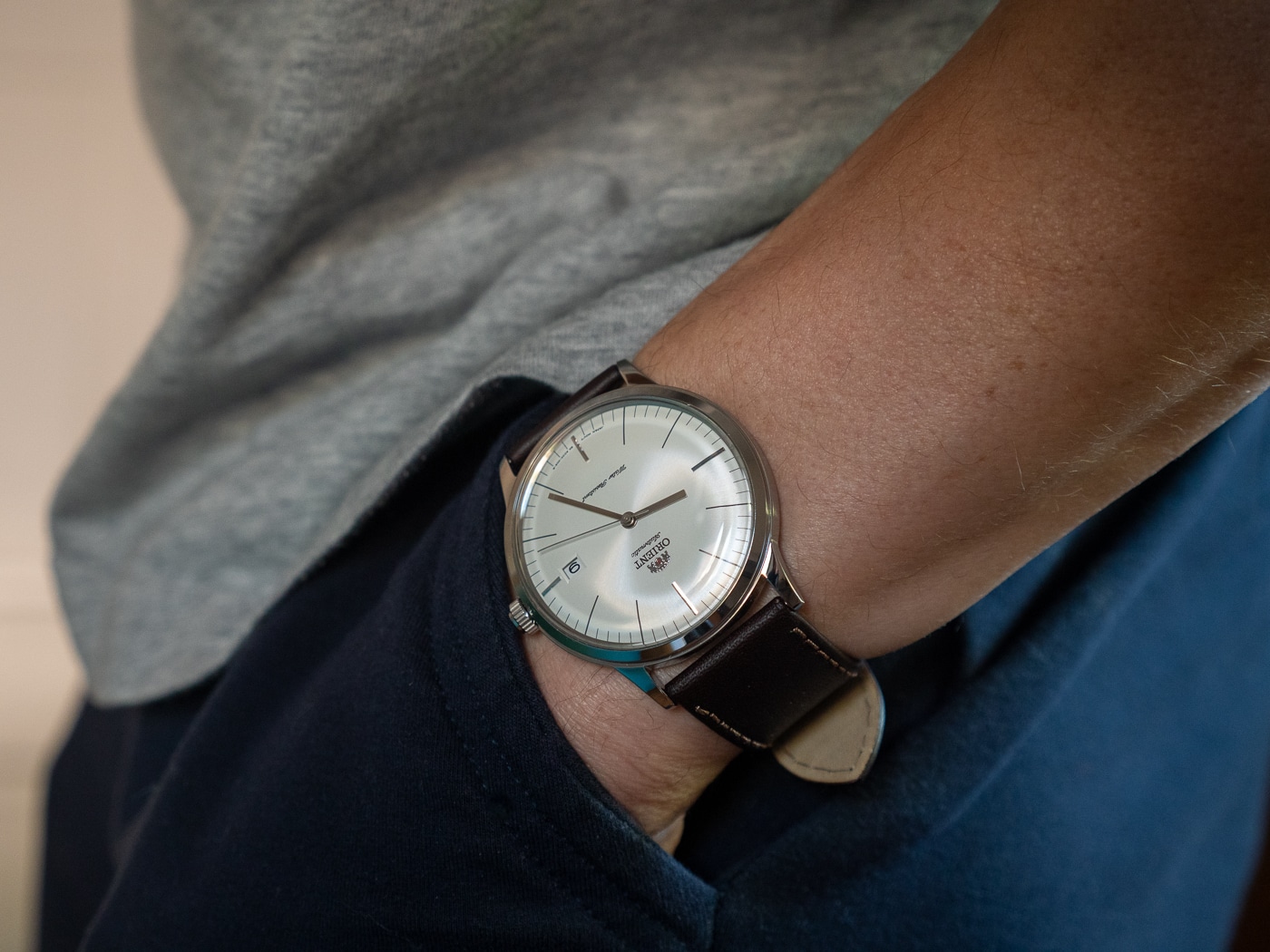 The original Orient Bambino is over 40 millimeters, which isn't that bad but never would have happened back in the day. I forgive them, though, because they did come out with a 36-millimeter version (eventually).
Since we're focused on watches of certain sizes here at TSW, this leads us to the next topic:
What Is a Good Size Dress Watch for a Man?
As a quick and dirty, I wouldn't go for a dress watch that's over 41 millimeters. A 35-millimeter case is a traditionally moderate size.
All that to say, everyone's different in wrist size and tastes, so take that with a grain of salt. I do think that if your everyday watch is a sports watch, your dress watch should at least be smaller than it.
We have several resources regarding watch sizes and wrist sizing here at TSW. If you don't know how to measure your wrist, we have an excellent tutorial.
Then, when you're done with that, check out our guide to case sizes and our overall watch size guide. Don't forget that lugs can make a heck of a difference.
Basically, a dress watch should fit delicately.
Let me use myself as an example. I don't actually wear dress watches. My everyday watch is a 36-millimeter Omega Seamaster from the '90s.
My formal watch is a 28-millimeter ladies' Omega Seamaster. I justify this by the fact it's a family heirloom, it fits incredibly delicately on my wrist, and the "feminine" touches (like the high-shine applications and ornate clasp) make it wear like a piece of jewelry.
This is one of the reasons for dress watches in today's day and age.
What's the Point of Dress Watches in Contemporary Style?
Let's be real. We don't wear watches for time (at least I don't). We wear them for style and, in a way, to create a visual identity for ourselves.
There are two main reasons for dress watches today and two reasons why we should still know what a traditional dress watch is.
First, the easiest and fastest way to look good and well-adjusted is to follow the timeless style rules simply. If you attend a formal event or board meeting wearing the 38-millimeter, gold-toned Casio MTP-1183Q-7A, no one is going to look at it wondering where the plot twist is.
Second, aside from wedding rings, dress watches are the one surviving piece of men's jewelry that's still universal. The same way I dress up my ladies Omega because I love the story behind it, you can wear an elegant timepiece with diamonds or a moon phase for whatever special reason.
Perhaps you love the moon phase because your dad was a fisherman. Maybe the diamond-encrusted dress watch you wear with your formal outfit choices was gifted to you by someone special. Maybe you came of age during the time of the '60s solid gold swank, and wearing the gold-toned, cushion-case Timex Q Reissue brings you back to your happy place.
The importance of watches lies somewhere in between style and stories.
What Is a Good Men's Casual Dress Watch?
Remember when I said a good two-watch collection consists of a dress and a sports watch? Well, a good one-watch collection consists of a casual dress watch.
Sounds like an oxymoron, I know. But if you recall the prerequisites of a classic dress watch, this can take the form of a pretty neutral-looking timepiece.
By going for something neutral, simple strap changes allow it to go from an everyday watch to a dress watch and back again.
Scandinavian minimalist models, like the Skagen Nillson, are a perfect example. And the Nillson is even slightly ornate for Skagen's standards.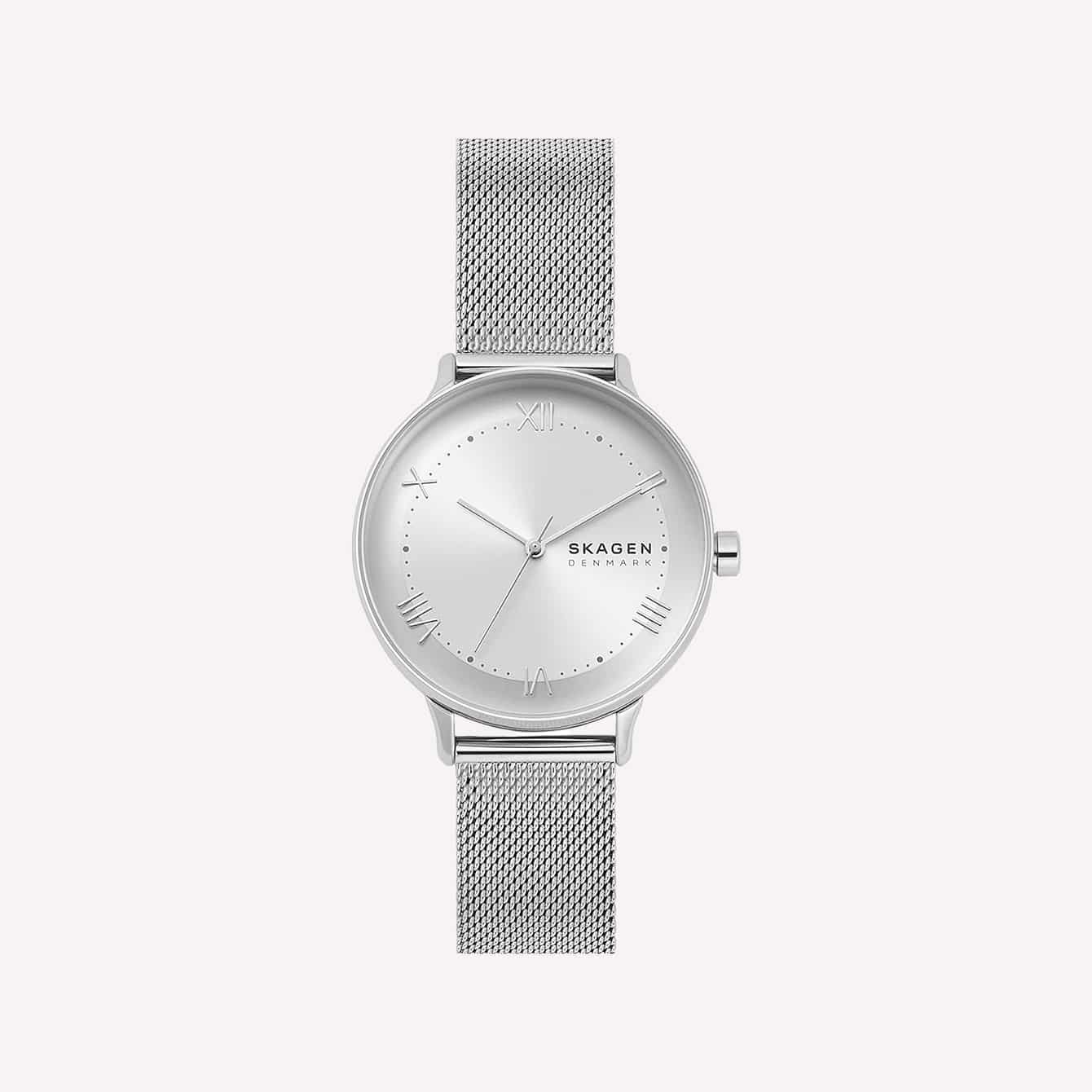 The Timex Midtown and the Casio MTP11837A are so moderate you don't even need to change their straps. Keep them on a simple leather, and you can wear them to formal occasions or casual ones.
If you go for simple baton hands and indices, maybe an occasional decorative accent here and there, you've got what's arguably a casual dress watch.
FAQ
Do you still have questions about dress watches? Check these common ones out!
What Classifies a Dress Watch?
A classic dress watch is a smaller, slimmer timepiece made of precious metal, attached to a leather strap.
What Is the Difference Between a Dress Watch and a Casual Watch?
Dress watches tend to be simpler, thinner, or more jewelry-like. In contrast, casual watches are either based on sport or military watches, built for practicality, or designed to be fashion-forward.
Can a Dress Watch Be an Everyday Watch?
Absolutely. You can go for a simpler, less stately dress watch (for example, one that uses batons instead of Roman numerals for indices). If your everyday style is conducive to it, though, feel free to wear a more traditional dress watch as an everyday watch if it's durable enough.
Conclusion: Dress Watches Have Evolved
The big takeaway here is that though dress watches and dress watch etiquette have evolved, the classic rules and traditional styles aren't irrelevant. And they'll never become irrelevant.
The only true dress watch I own is a gold vintage Bulova. Even as a sports watch guy who admitted to not really wearing dress watches, I think it's important to know all about them.
Do you own a dress watch? Tell me one's your favorite in the comments!