If you're interested in Shinola watches, you may want to hold off on buying one. Here's what we think about them.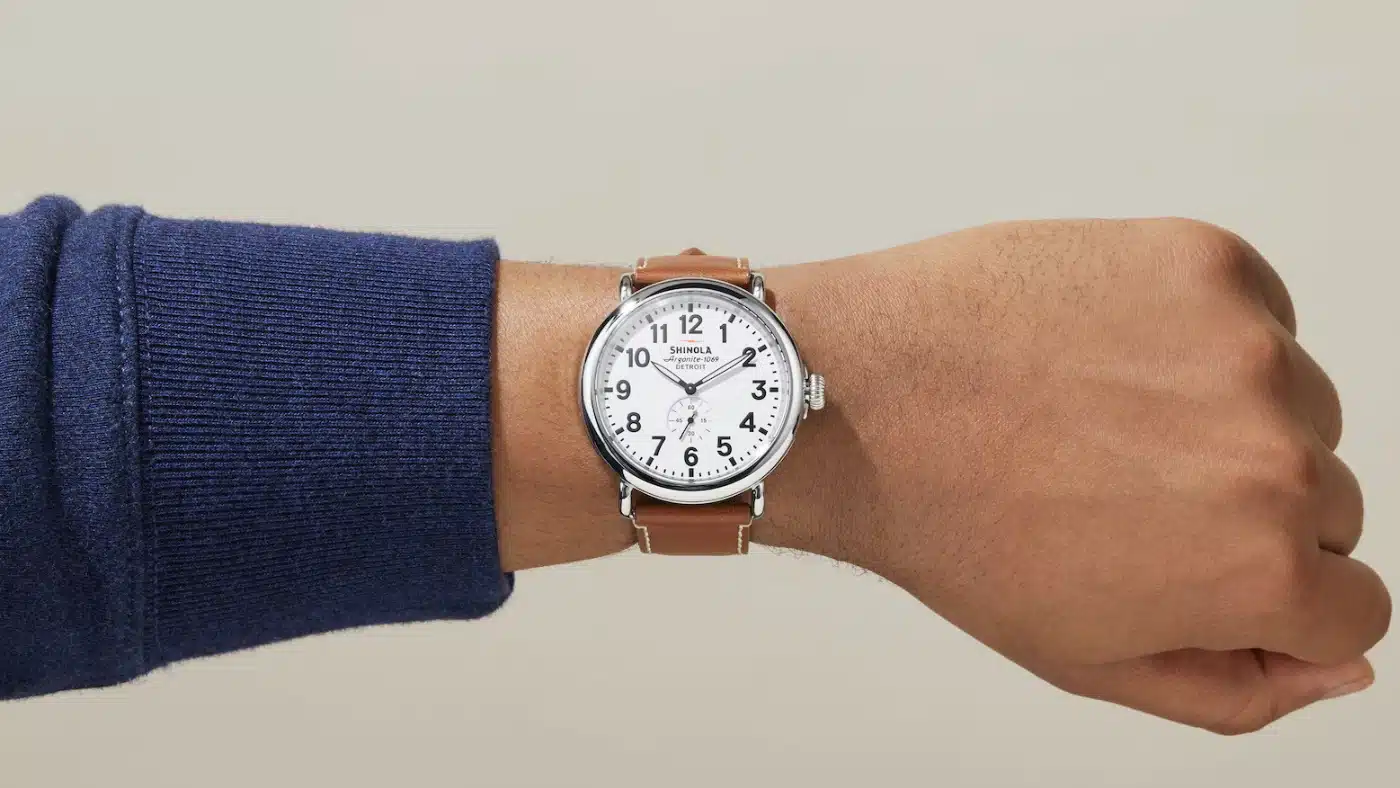 Created by Tom Kartsotis in 2011, Shinola marketed itself as a luxury lifestyle brand and made an absolute fortune promoting itself with the tagline "Where American is Made". But there is much more to the brand's story than first meets the eye.
This article outlines all the things you should know about Shinola as a company before buying one of its watches.
The initial concept of Shinola the watch brand was to restore an old building in Detroit and train people to make watches.
It was thought that the idea of creating a factory from scratch within an abandoned building and investing in the city's infrastructure would pique the interests of watch connoisseurs and those equally concerned about its declining economy.
If you consider yourself an experienced watch collector, you'll already appreciate the importance of wanting to know a little about the history of a brand and where its watches are made before investing in one.
So you can understand people's concern when it became apparent that Shinola's "Made in America" claim was, in fact, not true by any stretch of the imagination.
Having said that, Shinola is at least due some credit for its once optimistic vision to resurrect the once flourishing but now defunct watchmaking industry in America.
Plus, it does offer a broad selection of handsome watches that are both quite unique-looking and solidly built, providing a few talking points.
Some examples include the Shinola Runwell watch collection — home to simple three-handed flagship models and Runwell Sport watches that feature a chronograph.
Also, in the collection is the Detrola Sea Creatures dive watch — developed from recycled plastic waste from the sea, the rectangular-shaped Shinola Guardian, and the instantly recognizable Duck watch — tailored to surfing pursuits out on the Great Lakes.
Is Shinola a Good Brand of Watch?
Although not in the same bracket as a Rolex or Patek Philippe, for example, Shinola watches do offer good value for money as an affordable alternative in that respect. But overall, the brand is still charging a premium price compared to its competitors.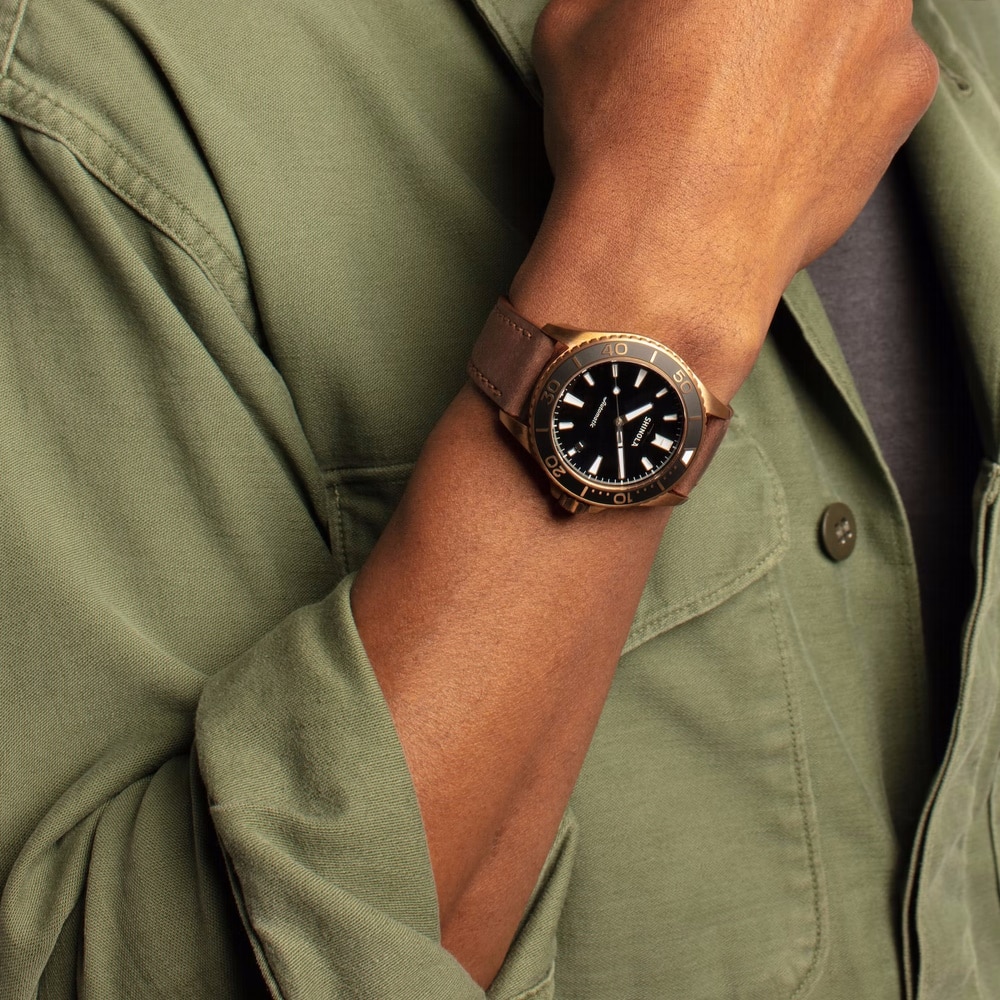 Many of its watches are also incredibly simple, enabling Shinola to produce on mass scales. Many Shinola watches play on a retro vibe and promise a robust design that isn't going to fall apart after a month on the wrist.
Although well-built, the watches are constructed from components sourced from several third parties and, essentially, they're only available in quartz at a price point that can be matched by some affordable mechanical watches out there.
Interestingly, every Shinola worker has to undergo extensive training by Ronda AG.
Is Shinola Owned by Fossil?
The founder of multi-billion-dollar watch company Fossil Group and brand management firm Bedrock Manufacturing Co is also the founder of luxury lifestyle brand Shinola, which specializes in luxury leather goods and bicycles as well as watches.
Are Shinola Watches Swiss-Made?
Although considered a Detroit-based brand, Shinola watches are not made in Detroit, they are assembled in Detroit using Swiss components and "other imported parts."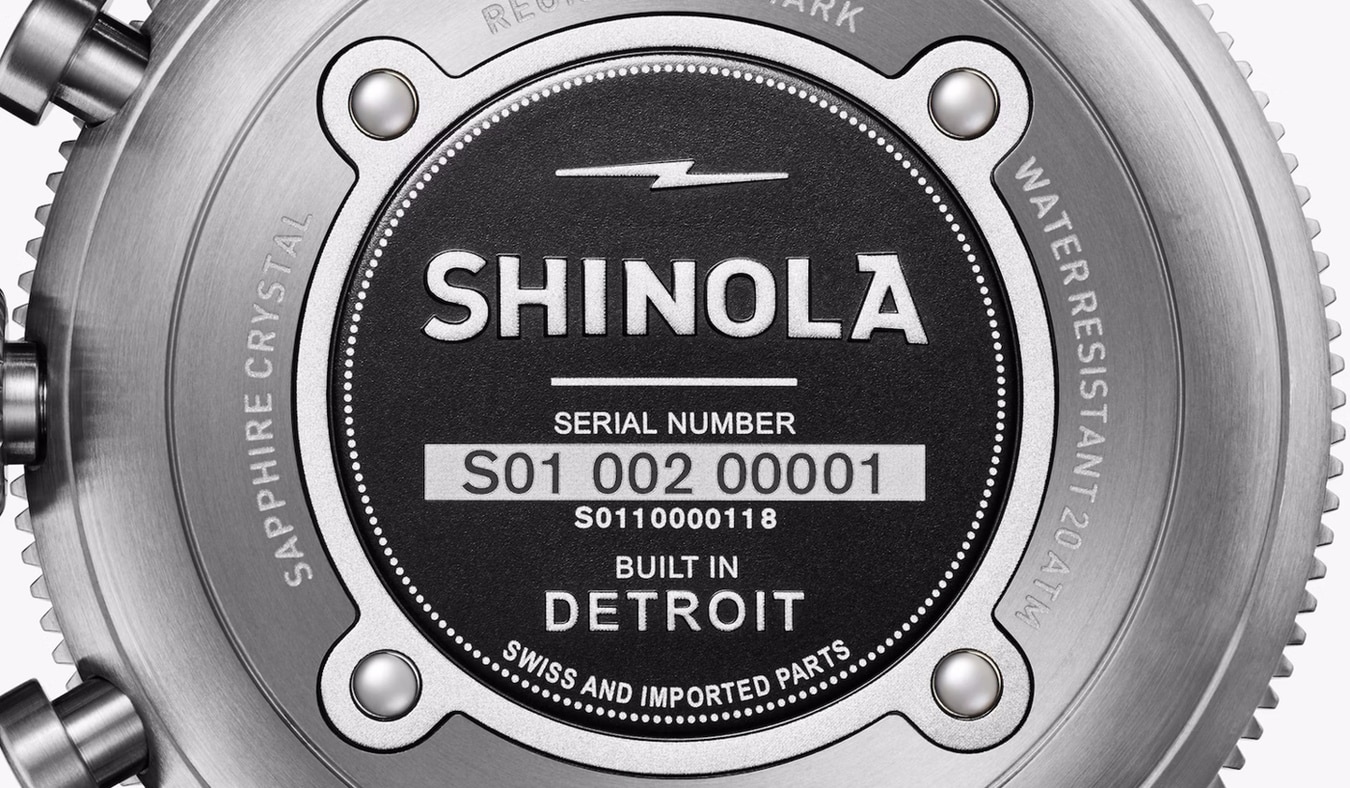 Although hazy on the details, it would seem that some of these parts are manufactured in Europe, China, and Thailand. Shinola considers itself committed to the city of Detroit by creating well-paid job opportunities within the city.
Back in 2016, the brand had already hired over 300 Detroit civilians and a further 200 employees worldwide. Shinola watches are assembled by hand using the company's Swiss partner brand Ronda in its Detroit-based manufacturing facilities.
Which President Wore a Shinola Watch?
Shinola watches are a popular choice for some presidents and have been sported on the wrists of Bill Clinton and Barak Obama.
Clinton was noted for wearing his trusty Shinola Runwell watch, whilst Obama gifted a Shinola watch to UK Prime Minister David Cameron in 2016.
Obama praised Shinola for reviving American manufacturing and creating jobs for the city.
Clinton described Shinola watches as "elegant and informal" and is thought to have purchased around 13 in total.
A Brief History of Shinola Watches
For a company to claim its products are "Made in the US" it must provide evidence that virtually all of its assembled components are American-made parts.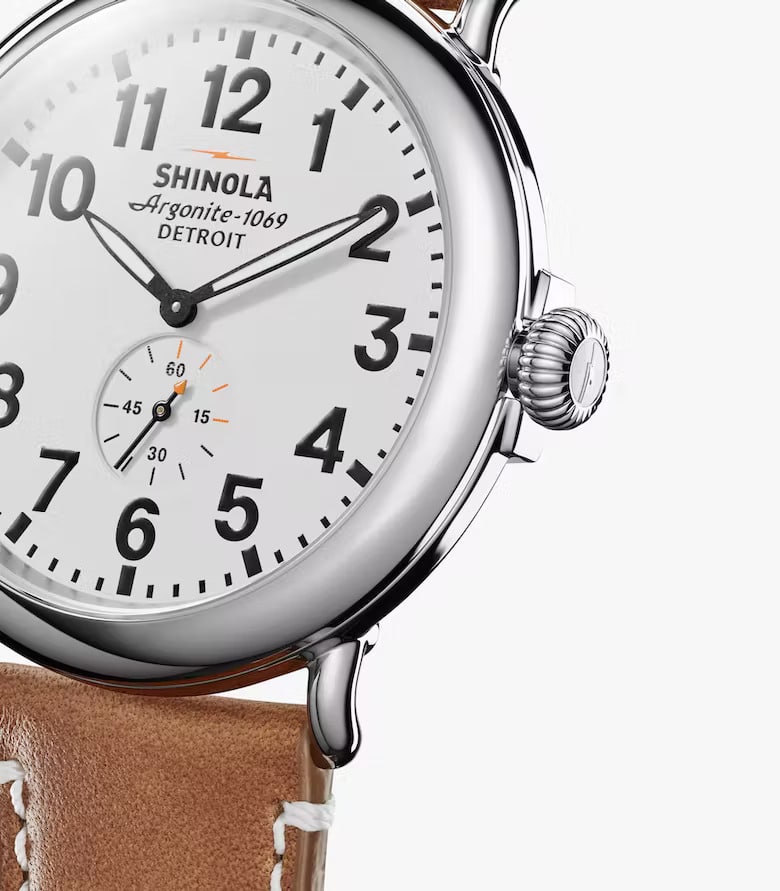 Failing to do so led to Shinola losing some of its respect as a watch brand and raised concerns about its transparency as a manufacturer.
That said, the company has clawed its way back and now believes that the "Built in Detroit" motto more accurately encompasses its mission.
In 2007, the recession hit Detroit pretty badly. With many of its manufacturing companies closing, the city eventually had to file for chapter 9 bankruptcy in 2013. It drastically needed a new lease on life. That's when Shinola came along.
The company, originally founded in 2011 by Tom Kartsotis, who also co-founded Fossil, was an American lifestyle luxury brand that is now owned by Texas Investment Group, Bedrock Manufacturing Co.
The first Detroit watches were released in 2013 and were made available in two different sizes, the largest measuring 47mm, sold out quickly as did the next limited edition watch released later that year.
Stylish and with a retro flare, many watch enthusiasts added a Shinola watch to their collections, but under a false impression.
In 2016, the FTC's review of Shinola raised concerns that the company's marketing approach was overstated to the extent that its products were misleading due to its "Made in Detroit" claim.
The company was forced to clarify its position on the matter and subsequently implemented a remedial plan to retract its statement.
Since then, some have questioned the brand's supposed commitment to the city of Detroit considering the optimistic prices of its watches.
The Takeaway
If you're looking for an interesting and unique-looking watch and don't want to shell out the money for a Rolex watch or a similar high-end brand, Shinola watches may be for you.
But on the whole, what you pay for with a Shinola watch is a name that was once associated with a very misleading tagline.
The watches, although assembled in Detroit are not American-made. For that, you may want to look towards companies with true American roots like Hamilton or Ball.
Questions? Comments? Leave them below!