If you keep hearing the term micro-watch brands, but you're not entirely sure what defines one, you'll want to sit back and read this article.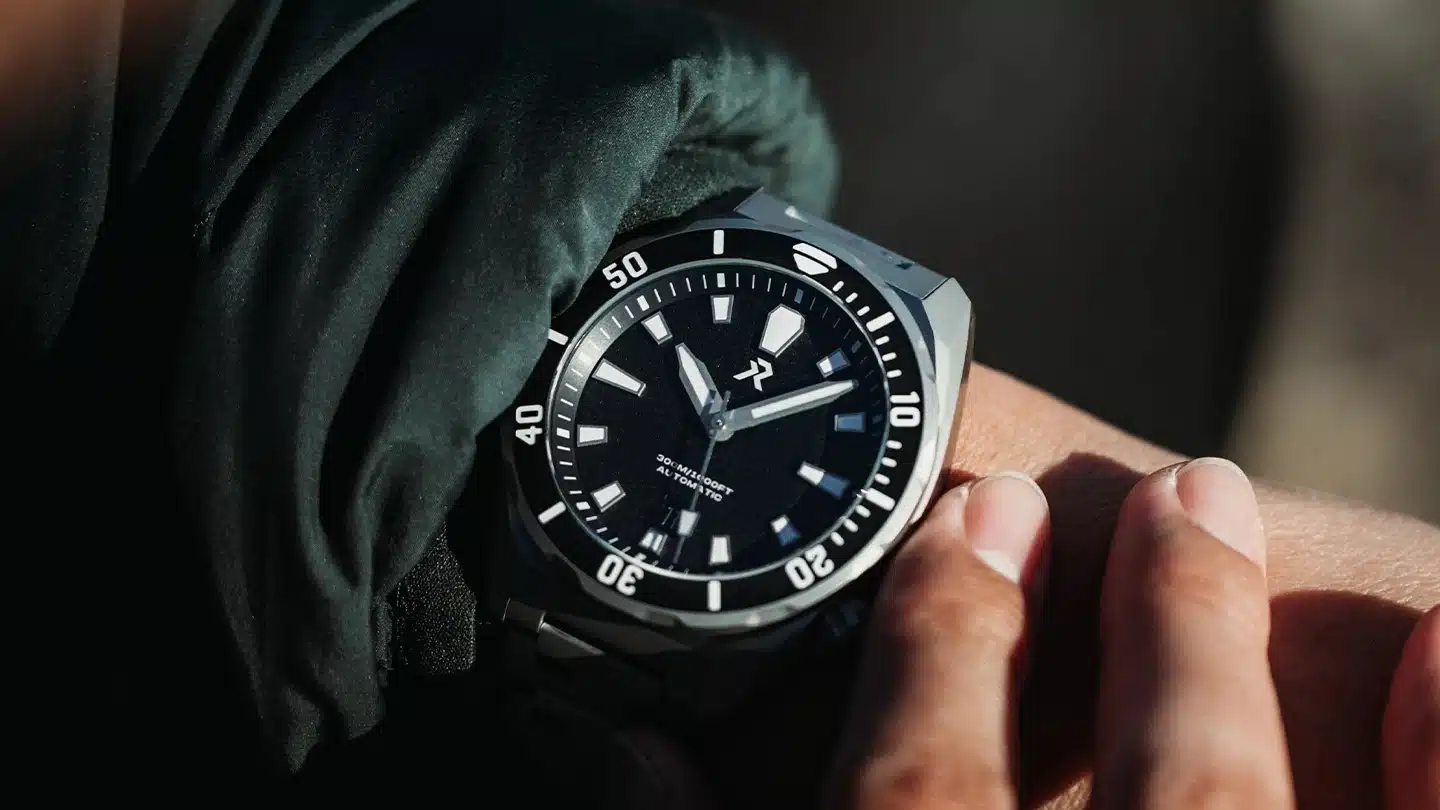 It's probably quite reasonable to assume that every watch brand started small. In the early days of Swiss watchmaking, a company would focus on small-scale production.
Craftsmen often made timepieces were often made by hand and sold to customers within their community.
Some brands that started small are still well-recognized, like Zenit, Blancpain, and Audemars Piguet.
The Evolution of Micro Watch Brands
Today, they are huge names within the industry but have built their success upon humble foundations.
Many watch brands that are widely recognized all over the world started off this way but are now considered highly successful. Industry giants such as Rolex, Patek Philippe, and Vacherin Constantin are some of the oldest watchmakers in history.
Many brands like these survived the crushing effect of the quartz crises and came out the other side stronger, thanks to their reputation and their authenticity.
During the 20th century, manufacturers were able to begin making luxury watches on a mass scale, whether mechanical watches or quartz. It led to a major shift within the industry.
The larger brands were doing well, while smaller manufacturers struggled. It was, in other words, the survival of the fittest.
Then came the advent of the internet. Online sales and social media helped promote new releases considerably easier than before.
Also, customers could research a brand as thoroughly as they wanted, gaining insight into the latest models before they were even released.
It gave small brands a fighting chance, thus, the emergence of the micro-watch brand.
What Is a Micro Watch Brand?
A micro-watch brand is a small-scale business that produces wristwatches in small numbers.
There are positives to be had from this point alone, especially if you don't like following the crowd.
Some watch enthusiasts believe that when big brands re-release the same model in a different color, it gets the same and that it lacks imagination.
On the other hand, some believe that's how you honor a truly iconic watch.
Microwatch brands tend to be a little more experimental when it comes to watch design. The advantage of producing watches in small numbers means you enjoy a timepiece that few others own.
It makes watch-wearing feel a little more exclusive. Plus, they make for great talking points.
Microwatch brands that create timepieces with unique characteristics and features will appeal to enthusiasts looking for unusual designs.
These independent watchmakers may share a passion for horology with the likes of Rolex and Omega but prefer to create timepieces in smaller batches, showcasing their creativity and craftsmanship.
The appeal of wearing a watch made by a micro watch brand, therefore, lies in the ability to own a piece that is not widely available on the market.
The advantages stretch even further when you consider how much money it can save when you're not always hunting down the latest Nautilus or Submariner, for example.
To summarise, opting for a high-quality watch made by an independent micro-watch brand that isn't classed as mainstream. It means that you can own a watch for a more affordable price but with just as much character.
Micro Watch Brands: Why They're Difficult to Categorize
Many watch companies are hesitant to call themselves a micro brand for fear of a perceived label associated with poorer quality timepieces.
The truth is, there is no single definition of a micro watch brand.
One way to define a brand, however, is to consider its continuity and commitment.
Only when a company has moved into its second series of watches can it be classed as a watch brand.
Trends can often dictate the success of a product or company. Thus, the recent influx in micro watch brands certainly suggests that micro watch brands are becoming ever-more popular and for all the right reasons.
While micro watch brands manufacture their timepieces in smaller numbers, there is no set quantity that differentiates one brand from another.
The same goes for price range. Generally, watches produced by micro brands cost less than established big brands, but not always.
As with anything, some micro brands are more expensive than others.
Suffice it to say, the definition of a micro watch brand really depends on personal perspective. One thing is for certain, though, they are on the increase and are growing in popularity.
Micro Watch Brands: Where Did It All Start?
It has only been in recent years that micro watch brands have gained momentum. The phenomenon is a relatively new one thanks to the role of the internet.
Novices who had always dreamt of running their own micro brand business were able to research to their heart's content, learning all they needed about movements, parts, and watchmaking in general.
Companies were then able to reach their audiences more easily and more effectively, pitching themselves as independent brands with off-the-wall designs.
Because of the global reach afforded by the internet, we now have a more diverse and exciting market. A broader range of designs is now on offer, and the luxury watch community has been brought together in an entirely new way.
What Role Does Kickstarter Play in the Emergence of Micro Watch Brands?
There is no denying that Kickstarter has provided funding for many micro brands. The funding platform for supporting creative projects and start-up businesses encourages backers to research and investigate projects before investing.
But like any business, not every micro-watch brand is successful. This can be disappointing for both the creator and its backers.
However, Kickstarter has been an indispensable tool for many watch brands starting.
Those passionate about watchmaking have been able to chase their dreams thanks to the significant financial backing provided by Kickstarter. What's more, they get to do it with a community of supporters already behind them.
The Difference Between Micro Watch Brands and Traditional Watch Brands
Whereas big names in the watch industry may not need to rely so much on social media, micro watch brands tend to put across their latest releases on various platforms.
Having a large online presence also enables smaller brands to keep engaged with their audience.
Customers can often have direct communication with the company founders, and fellow watch enthusiasts can share their opinions on the latest releases in forums and groups.
When micro watch brands have a direct relationship with their customers, it allows the consumer to feel more connected to the company.
When there is a sense of loyalty there between the brand and the consumer, the general watch-wearing experience tends to be more enjoyable.
Many micro watch brands genuinely appreciate the feedback that consumers can offer, enabling them to have an input in the future design of a watch. Generally,, the bigger, well-known watch brands are harder to reach.
When a consumer feels that a manufacturer is inaccessible, it creates a remote and less personalized experience.
For some, the reassurance of brand recognition and a large loyal following is not enough. Thus, a micro watch brand can add a little something extra to the buying experience.
Some of the Best Micro Watch Brands
Now that we've looked at what a micro watch brand is and how this sector of the industry has grown significantly over recent years, we'll look at some examples:
Astor and Banks
Astor and Banks was founded by a man named Andrew Perez, who built his business around his watchmaking dream.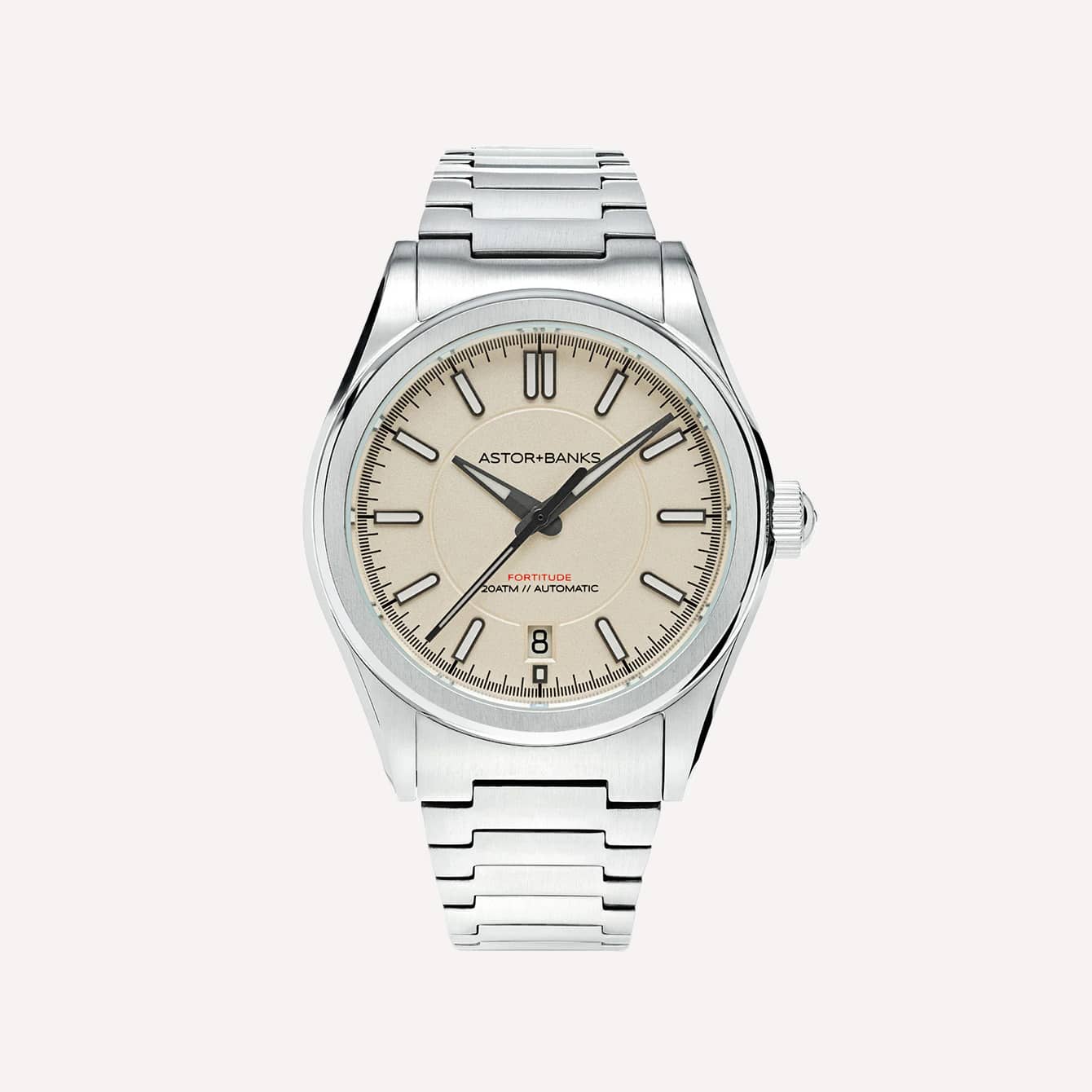 This small independent brand develops watches in Chicago that are powered by Swiss quartz or mechanical movements.
Astor and Banks focuses its attention on the detail of its dials, creating classic models that feel refined and elegant.
Dive watch fans are sure to be drawn towards collections like the Sea Ranger M2. Crafted from hardened steel and available in a black dial or a range of bright colors, these models feature a unique minute track around the edge of the dial.
This minute track glows richly in luminescent material at night.
Another popular watch design from this micro band includes the Fortitude Lite. This watch sits slim on the wrist and exudes a very sporty feel.
The Fortitude Pro watch, however, is inspired by traditional officers' watches.
The key features of this design are its heated blue hands and a matching steel bracelet, ergonomically designed for comfort.
RZE Watches
Travis Tan, the company founder of RZE Watches, has only been around since 2020, yet it seems the impact of the pandemic posed no danger to this brand.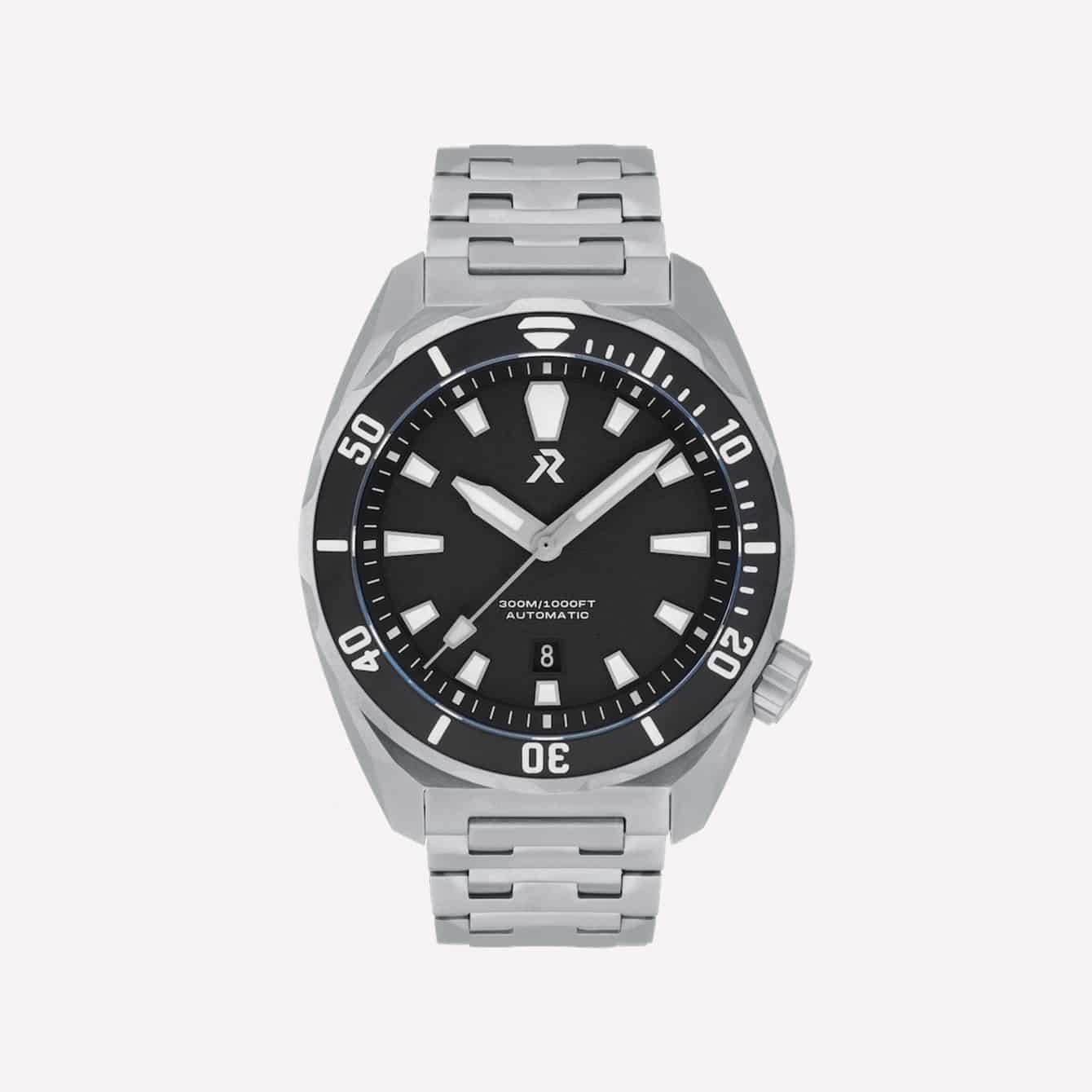 The timepieces developed by this manufacturer are aimed at everyday adventures, thanks to the use of materials like UltraHEX titanium.
This micro brand caters to wrists of all sizes.
You can select a 38mm Valour watch, characterized by its field-type 24-hour inner track, or go much larger with a 44mm Aspirare watch.
The models from this series are equipped with 300-meter water resistance and feature a removable bezel, enabling you to rinse off salt and debris.
For pilot's watch fans, however, the Fortitude watch is a great design to explore.
Jet turbines inspire its design with an extra large crown that is easy to manipulate under thick gloves.
Ocean Crawler
Ocean Crawler is an American-based micro-watch brand that is known for its vibrant, eye-catching dive watches. While many of its designs are nostalgic, evoking a subtle retro-inspired feel, they are, nevertheless, geared for the modern world.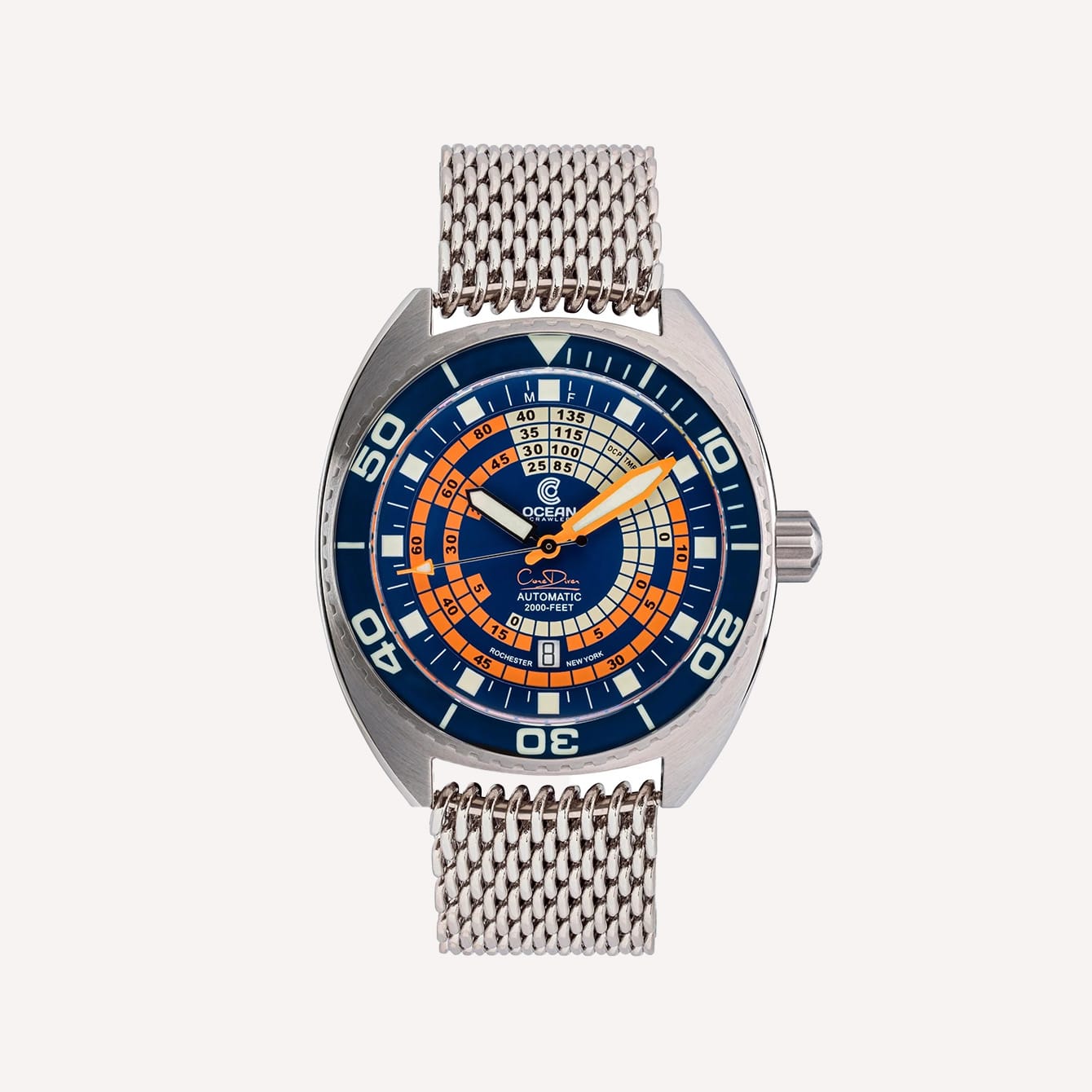 Many of the watches produced by Ocean Crawler are priced between $1000 and $2000, making them a great middle ground between an accessible price point and a high-end price point.
Each watch from this micro brand has had to pass a total of 10 different shock tests, including a high-impact hammer test.
The designs are also considered limited editions, enabling collectors to enjoy timepieces that feel exclusive and extra special.
A particular point of interest for dive watch fans would be the Decompression Timer. This tool indicates the required decompression stops needed during a dive.
It also features an all-sapphire unidirectional rotating bezel and is limited to just 100 pieces. For those who like unique dial designs, the Ocean Crawler Piranha, as suggested in its title, features a hand-crafted ceramic-enamel dial depicting a piranha.
It also boasts a helium escape valve that protects the internal environment of the watch during dives down to 600 meters.
Autodromo
Autodromo is a micro watch brand founded by a guy named Bradley Price, whose goal was to create unique wristwatches that celebrate the spirit of the automotive world.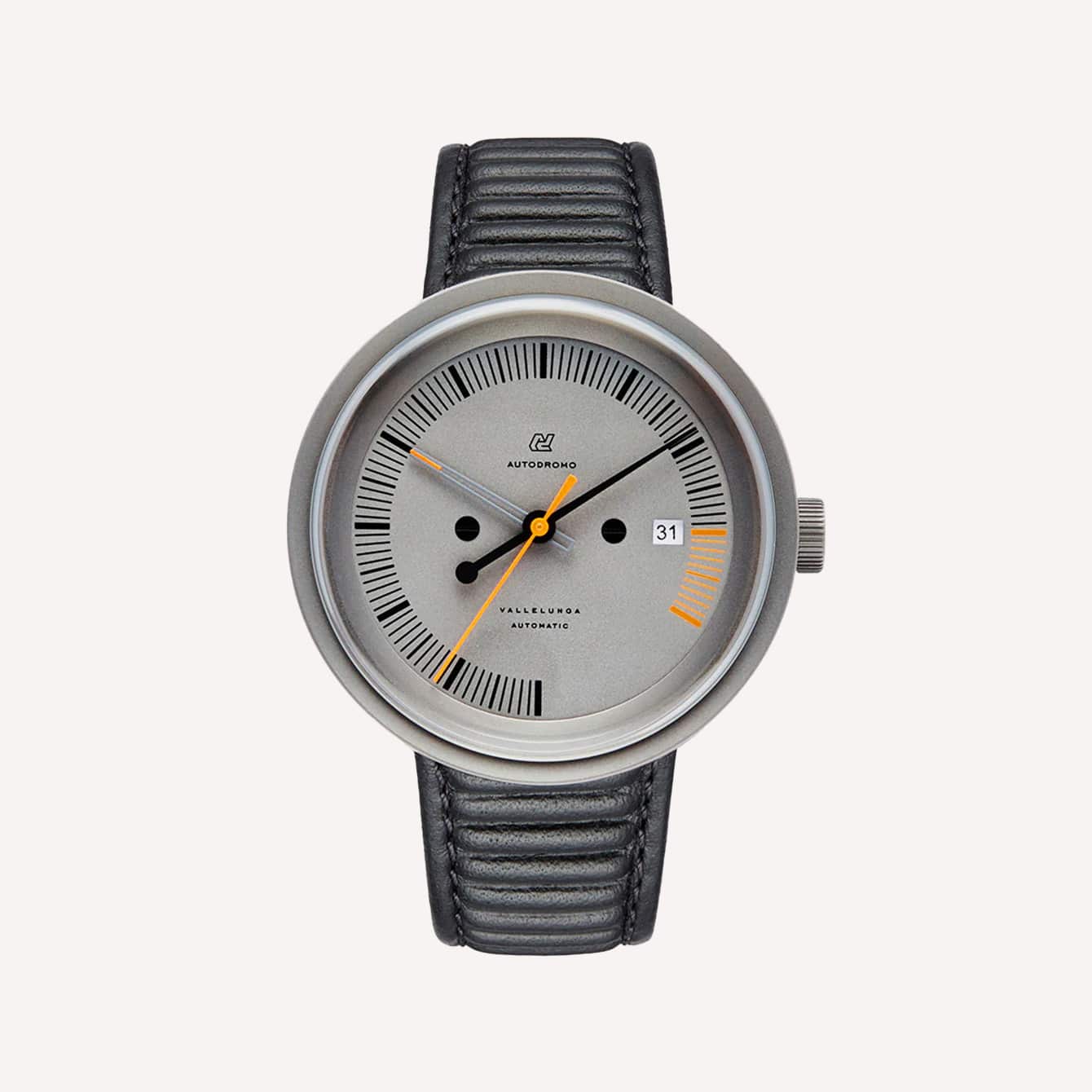 The brand began in 2011 and is known for its minimalist designs that look and feel contemporary.
Autodromo's unique style provides some welcome variety in a market that is already becoming crowded by micro watch brands.
The Vallelunga is probably the company's most recognized watch and is named after the racecourse situated outside of Rome.
The lug-less steel watch has been around since the manufacturer's beginnings and nods to the style of the racing tachymeters of the late 1960s.
Christopher Ward
Christopher Ward is probably the better-known micro watch brand of all those I've featured in this article. The company brings together English design and Swiss watchmaking expertise.
Christopher Ward watches were all developed in Switzerland. One of the most appealing things about this brand is that it creates its own calibers – a rare attribute when it comes to micro watch brands.
The Light-Catcher case is perhaps the brand's proudest achievement to date, achieved by combining both polished and brushed surfaces to create a unique interplay of light.
In some Christopher Ward designs, the Light-Catcher technology extends into the dial, too, where faceted indices play a key role in the legibility of the design.
Other popular Christopher Ward watches include the Trident 300 dive watch, The Twelve Ti watch made from grade 2 titanium, and the vibrantly-colored Bel Canto with an unusual chiming minute feature.
FAQs
Here are some commonly asked questions about micro watch brands:
Are micro brand watches good?
If you pick a reputable brand and research well, micro-brand watches can be a great investment and cost considerably less than a traditional watch brand.
Although a micro brand watch won't have the wide appeal and brand recognition of a traditional manufacturer, they probably won't cost you an arm and a leg.
Are Zodiac watches a micro brand?
Although Zodiac produces watches on a much smaller scale than some of the bigger names in the industry, it is not classified as a micro watch brand. It does, however, offer watches at reasonable prices.
The brand was established over 140 years ago and develops watches under the FOSSIL Group. However, you certainly wouldn't be the first to wonder whether Zodiac was a micro watch brand.
Micro Watches Might Be Just What You're Looking For
Mirco watch brands have become a popular option to explore amongst avid watch enthusiasts. Released in limited production, you can often find a quality timepiece engineered to high standards that doesn't break the bank.
With micro brands you can save thousands of dollars and still enjoy all the things that make traditional watchmaking special.
There is growing appeal in wearing a timepiece that is not widely available on the market. Society is becoming less about conforming to the norms and more about expressing your own identity through style.
So, if you're looking for a timepiece that's not just well-crafted but also unique, you're in luck. A micro-watch brand offers a personal buying experience, not to mention the exclusivity.
I'd love to know what you think about micro watch brands. Would you or have you opted for a micro watch brand before? Maybe you have a favorite brand you'd like to share? Let me know in the comments!