Are you wondering if the an Apple Watch is worth it? Here's everything you need to know before purchasing!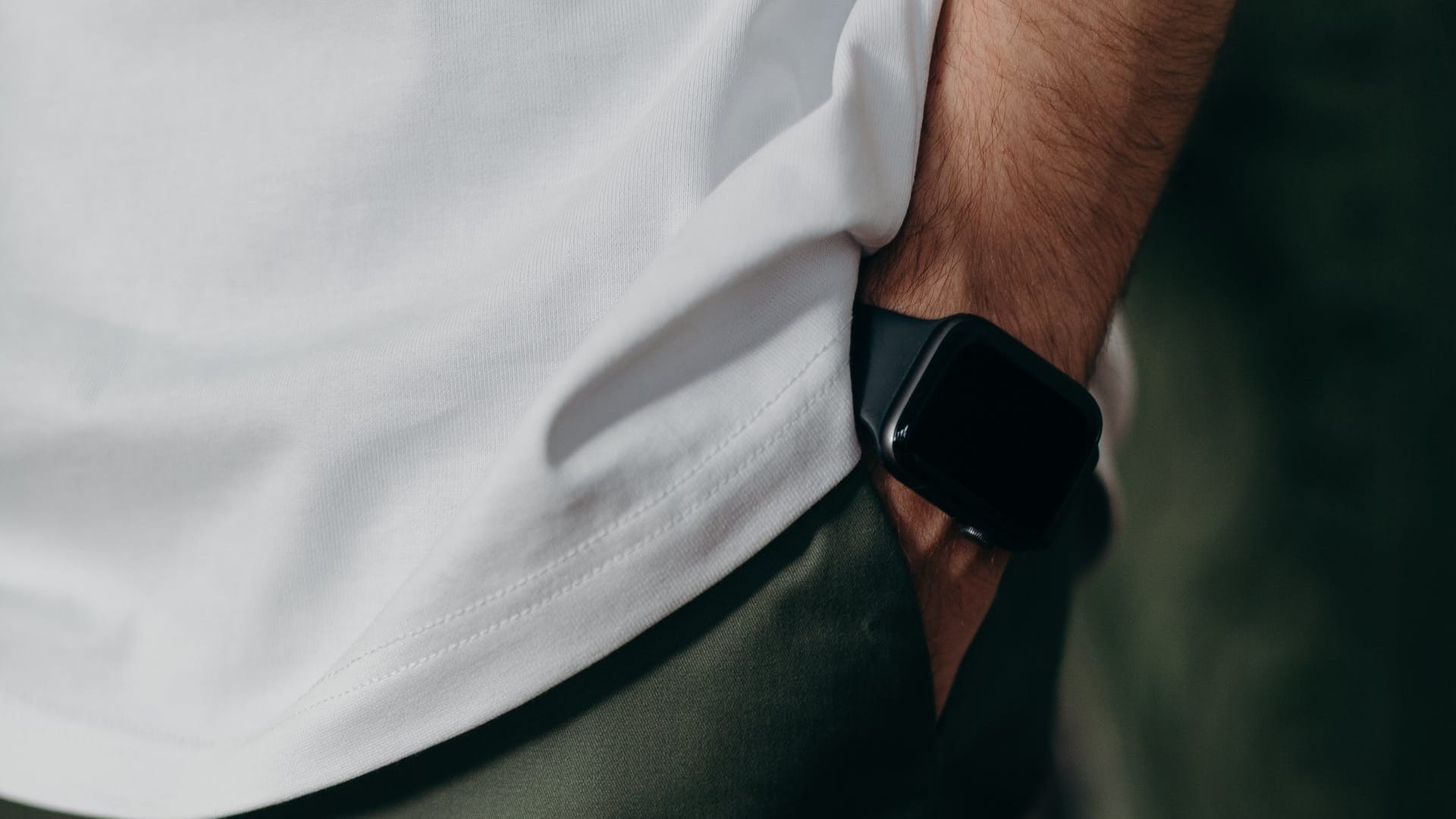 When Apple entered the smartwatch game, it was as if Muhammad Ali entered the ring. We knew it would be big, we knew it would likely kill, but who knows?
Today, the Apple Watch is the go-to smartwatch and fitness wearable for iPhone users. All the generations boast tons of features, but they're also one of the most premium-priced options on the market.
Before dropping your hard-earned paycheck on an Apple Watch, let me guide you through some pros, cons, and insight on who it is and isn't for.
The Apple Watch: Is It Worth It?
I'm going to start with some of the Apple Watch's good qualities and explain who they might benefit from, then go straight into the features I think you can find elsewhere and better.
Worthwhile Apple Watch Features
Here are the pros of the Apple Watch:
You Can Disconnect From Your Phone
I know it sounds counterintuitive to add another piece of technology to your person in order to avoid the general rabbit hole of technology. With the Apple Watch, you can safely leave your phone at home when walking or working out at the gym.
I've gone on long walks with my dog with just an Apple Watch and no phone, and I'm definitely more in the moment.
If you opt for an Apple Watch with cellular data, you can still listen to music while you run and get notifications from iMessage and emails.
Even if you aren't separated from your phone, you can make it so that you're only responding to urgent notifications.
You're still in the loop, but the basic functionality of the watch allows you to qualify which notifications need action. This can definitely cut down on screen time!
It's One of the Best Fitness Trackers on the Market
First of all, the heartbeat sensors are truly one of the most accurate out there. So, even if you're not an athlete but are tracking your stress levels or sleep quality, the Apple Watch is objectively a great option.
Another quality about the Apple Watch that I love and that it's famous for is the Activity Rings feature, which can be utilized by actual athletes and those simply trying to be healthier. It basically gamifies physical activity by giving you three "rings" to close by the end of each day.
The Stand ring closes when you've stood for at least one minute during twelve separate hours. It's a good way to get you away from your desk, move your body a bit, and get your eyes off of the screen.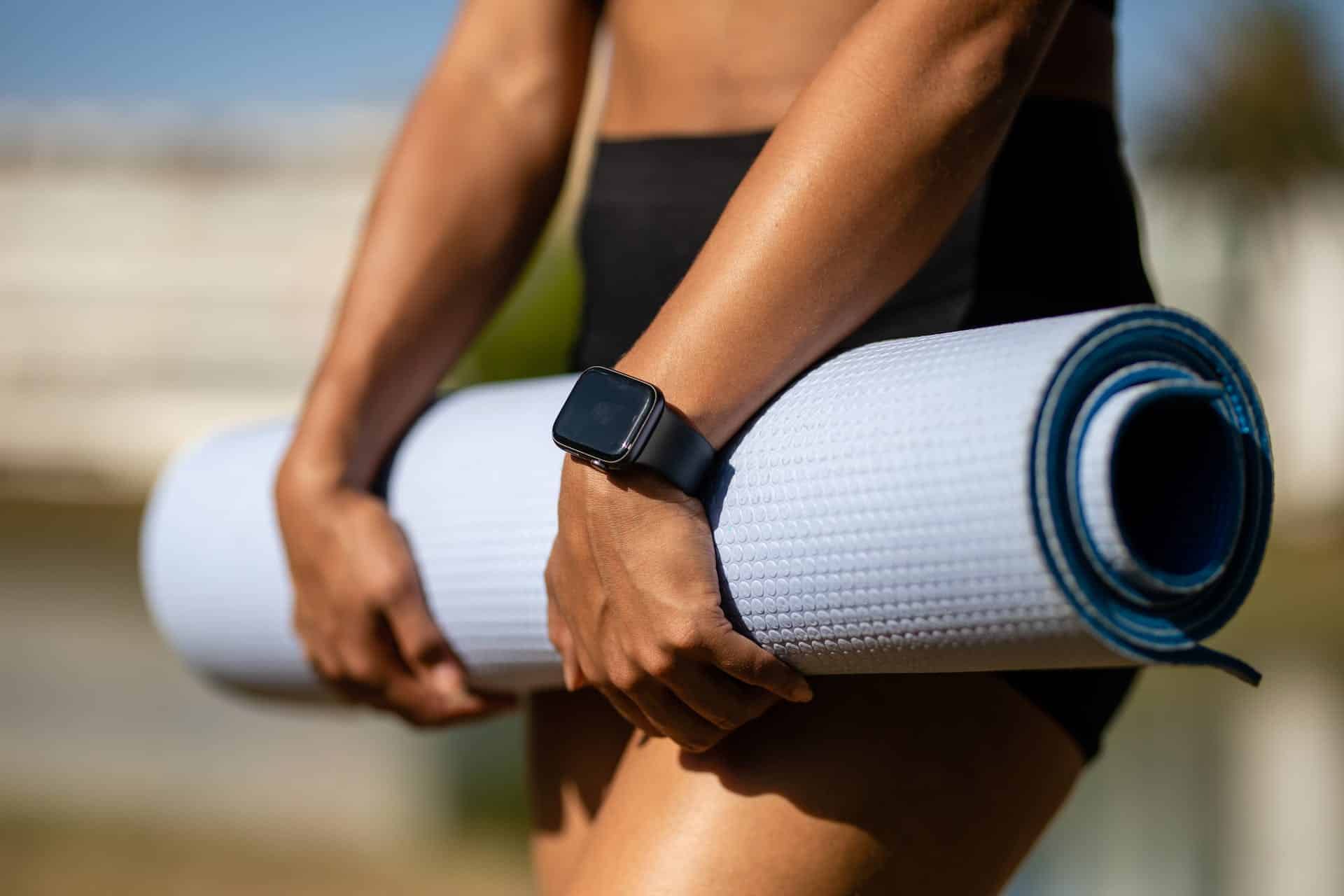 The Move ring is a calories-burned goal. The standard is 450, but you can customize that number to your lifestyle, gender, and so on.
The Exercise ring closes when you've done half an hour of movement. Something as easy as an energetic walk counts for this goal, so you don't even have to play sports or have a gym membership to close this ring.
Plus, the Apple Watch allows you to record a wide range of workout styles, from high-impact ones to lower-impact ones. You can always choose "Other" if you can't find the actual workout you just did.
Now, if you want a more encyclopedic range of workout creation tools, look into some Garmin watches. A lot of them will even tell you what your body can handle on certain days and how to level up weak links.
You can also connect to other devices to see your heart rate, which is a fun plus.
Still, back to the Apple Watch, by gamifying activity, you have an easy and doable checklist. You get into the mindset of not wanting to break your daily streak. It's like getting addicted to something that's not bad for you.
Other health features include ECG and blood oxygen tests (not to be replaced with actual medical devices for when you need official readings), a fall detector that can call emergency services, which is great for senior citizens, and an alert for elevated heart rates during inactivity.
It can also track your sleep time, letting you know when you were in REM, deep sleep, and core sleep.
Some people prefer not to wear something on their wrist while sleeping, especially since there are sleep trackers out there that you don't have to wear. I don't mind since I literally never take my watch off.
If you don't want to wear your sleep tracker, the Oura Ring is a good option.
It Offers the Most Convenient Payment Method
I know this will come off as lazy, but anything that won't require me to go into my pocket or dig through my backpack or briefcase, I consider a pro.
Even if it's slightly more convenient than your iPhone's Apple Pay, the watch's NFC chip still makes the Apple Watch the easiest payment method, hands down.
What if it's winter and you're wearing thick gloves? Instead of having to grab your phone or wallet and take your gloves off, you can just lower its collar and put your Apple Watch on the payment device.
Even more, you don't have to unlock anything with a code or face scan. You can just double-tap the side button.
It's a Helpful Addition to the Apple Ecosystem
There are two particular things I love about how the Apple Watch works with your other pieces of technology.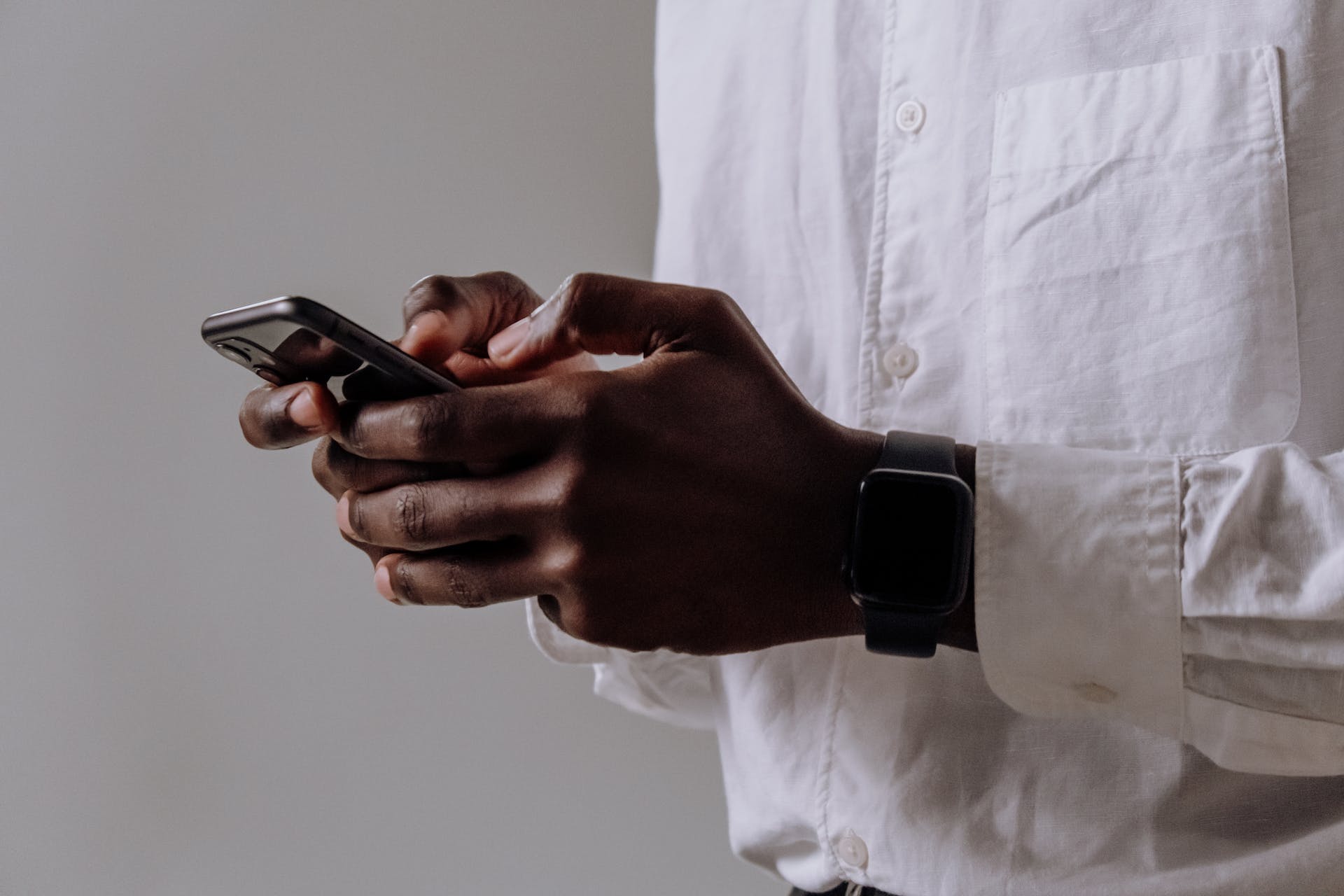 First, it makes it so easy to find your lost phone. Let's say it falls between the couch cushions. You haven't looked at your phone for hours and have no clue when it escaped you.
You can tap the phone shake icon on your watch (which you access by simply swiping up on your Apple Watch screen). This causes your phone to make a sound — even if it's on silent.
Second, it brings Siri to your wrist. So, even if your smart speakers are in another room, it's not a problem. You can just use your watch instead of going deep into your diaphragm to project your voice.
Even more, you can see Siri's responses on the watch screen.
Apple Watch Features That Need Improvement
Before buying an Apple Watch, let me tell you some things I don't love about it:
The Heart Rate Variability Tracker
I'm starting with this because I raved about what a great fitness tracker the Apple Watch is and that the related health trackers are pretty good, too.
Where the Apple Watch falls short, at least as of the Apple Watch 9 generation, is how difficult the HRV tracker is to find compared to the other trackers. I didn't even realize there was one for quite some time, and it's rarely mentioned in product descriptions.
By comparing your baseline HRV and seeing how different activities affect it, you can find out how well you recover after workouts, from being sick, and after alcohol consumption.
As a man who loves his nightly whiskey, I wish the HRV tracker was as obvious and user-friendly as the heartbeat sensors, which are excellent.
If you want a good HRV tracker, I recommend the prior-mentioned Oura Ring.
The Battery Life
The latest Series 9 has a battery life of 18 hours because of its brighter display. In low-power mode, you get up to 36 hours.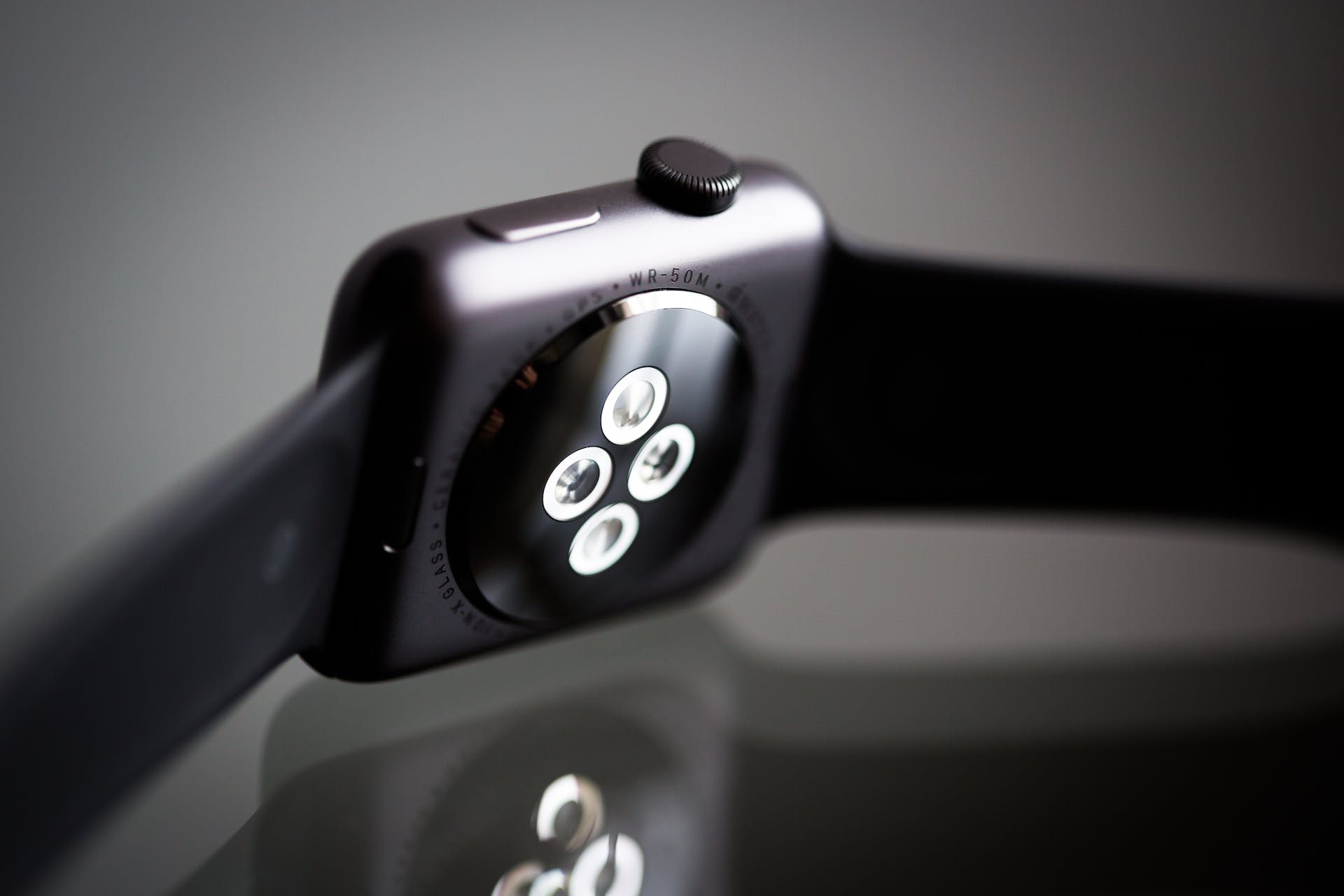 This is one of the lowest battery life offerings on the market. Even the budget Amazfit has a two-week battery life. With its always-on display, you get four days.
This makes the Apple Watch a particularly weak option if your priority is sleep tracking. If you wear it all the time you'll almost never find time to charge it. (Or you'll have to dedicate time during the day or certain evenings).
If you want something sports-focused with a better battery life than Apple Watches offer, check out some Fitbits.
The Look
The Apple Watch is good-looking in that sterile, Dieter-Rams-inspired way. It's sleek, minimalist, and clean. There are two situations in which this look falls short, though.
First, if you're more of a classic analog watch guy, which I am, it's subjectively not in line with your style. And I'm not going to wear two watches.
Often, I have to figure out which times to wear my everyday Omega and which times the Apple Watch would be more conducive to it. That's a lot of strategizing.
This does apply to all smartwatches, though. But even if you like that contemporary tech-forward look, the Apple Watch has the least diverse range.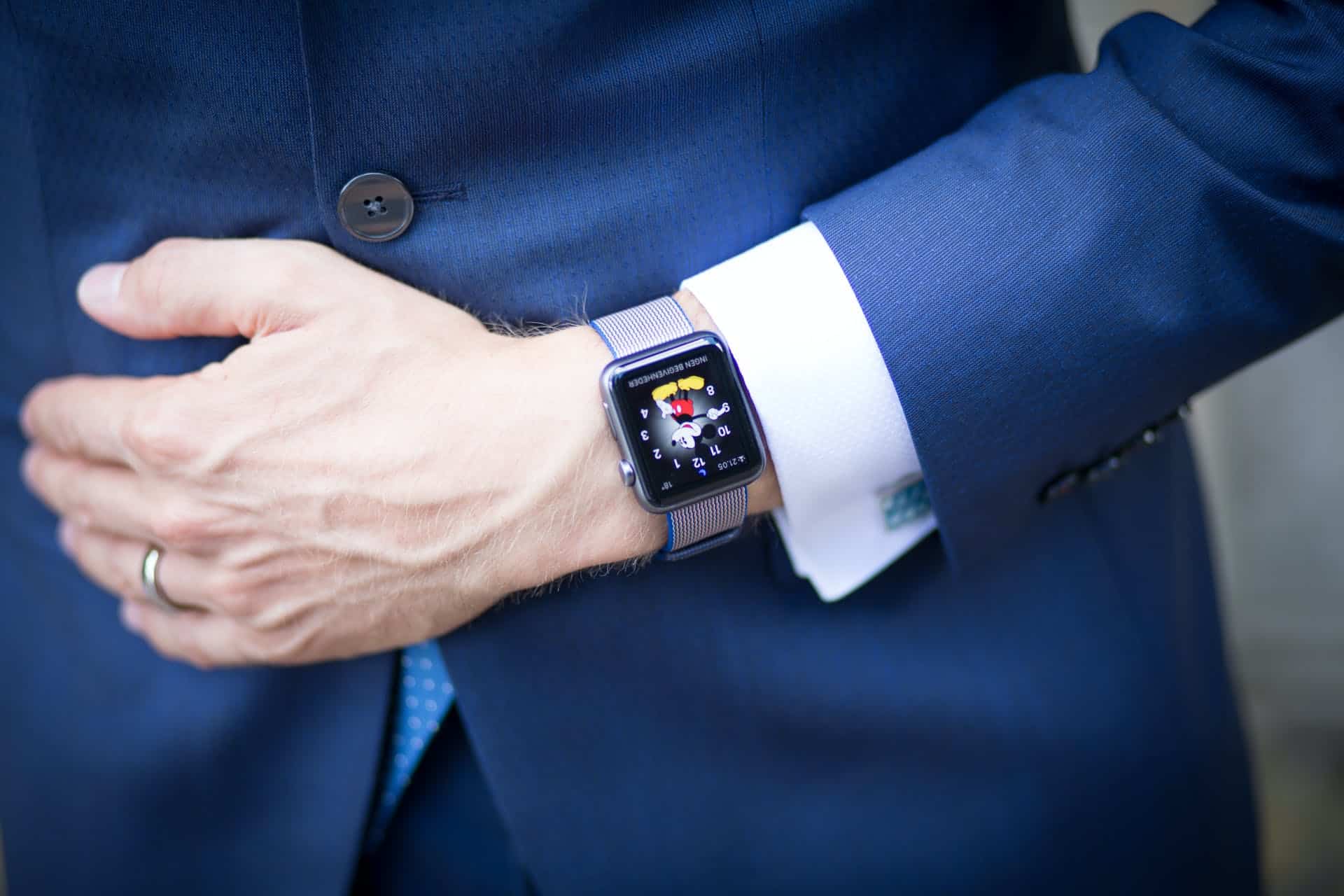 Check out some Galaxy watches if you want more shapes and sizes. Or, look into the Tag Heuer Connected, which is designed to look a bit more like a traditional watch.
The Whoop Strap is another screenless activity tracker.
FAQs
Here are some commonly asked questions regarding whether or not the Apple Watch is worth it:
What Is the Point of Having Apple Watches?
It's a companion to your iPhone, as well as a fitness and health tracker. It keeps you immediately connected to the Apple ecosystem without having to do any phone scrolling.
What Are the Disadvantages of the Apple Watch?
It has a relatively low battery life and only works with Apple products. Arguably, it's also quite expensive.
Is It Okay To Wear an Apple Watch Everyday?
There's no harm in wearing an Apple Watch every day. However, you'll definitely have to charge it most evenings.
Is the Apple Watch Ultra worth it?
If you can easily afford it, or want a serious health tracker for personal or professional purposes, it can be worth it. It's highly customizable, accurate, and easy to read.
Is the Apple 8 Watch worth it?
The only thing the Apple Watch 8 has that the 7 and 6 don't are the skin temperature sensor and crash detection. If you absolutely need those, then yes. Otherwise, stick to the 7 or 6.
Is the Apple Watch for You?
I hope that was helpful!
If you have the budget for it, the Apple Watch is an effective fitness and health tracker with a gamification component that makes it highly engaging.
The heart sensors are impressively accurate, and they connect with your iPhone in several convenient ways, including allowing you easy payment and helping you scroll less.
For most of us, the workouts on the Apple Watch are more than good enough, though Garmin watches tend to be more in-depth with exercise creation.
Meanwhile, some of the Apple Watch's weaknesses include its low battery life, an HRV tracker that isn't user-friendly, and its lack of aesthetic range.
Do you own an Apple Watch? Why or why not? Let me know in the comment section!