Ready to run? I've taken the Garmin Forerunner 35 through four weeks of running, walking, and heart rate tracking to bring you this hands-on review.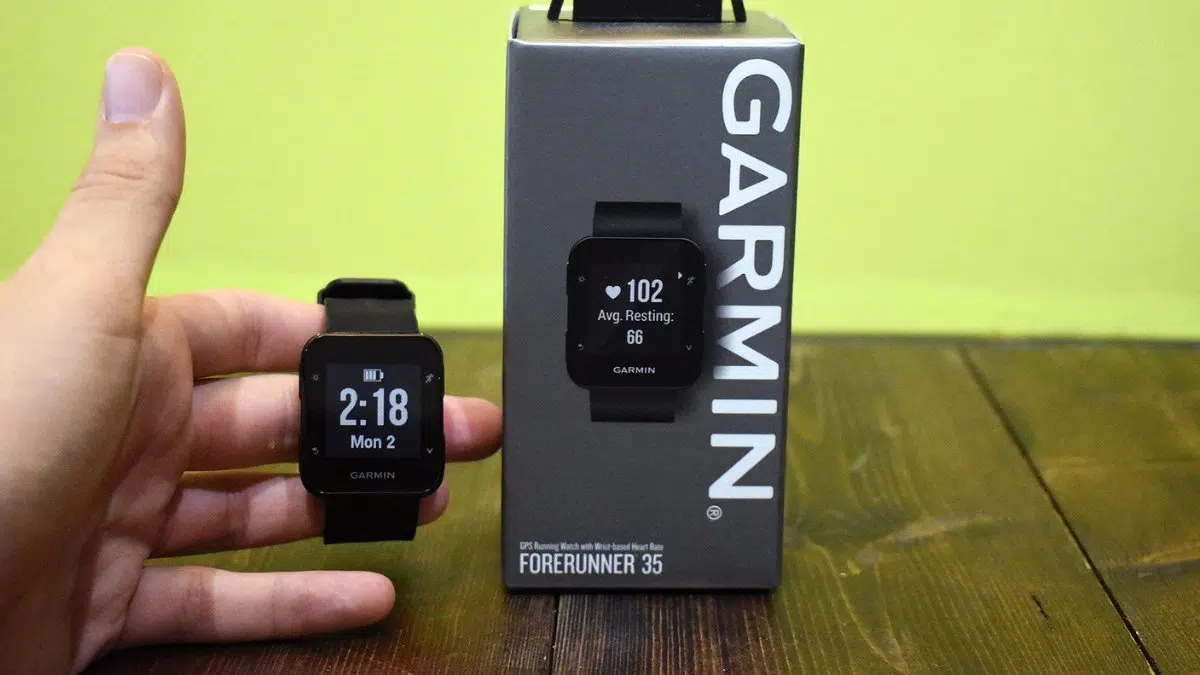 In it, I'll give you my honest opinions of the strengths and weaknesses for this running watch, as well as a final verdict on who should buy it (and who shouldn't).
Quick Take
Simple, affordable, and buy-it-for-life durable, the Garmin Forerunner 35 is the ideal running watch for guys who love the minimalist aesthetic and lifestyle.
Pros
Here are some notable pros about the Forerunner 35:
Simple and easy to use interface
Large range of adjustments for fine tuning your fit
Durable and minimalist design
Cons
There are a couple of cons too:
Heart rate function can misread depending on the activity
Included charging cord is super short
Read on for more details about the Forerunner 35.
About Garmin
As a pioneer in GPS technology, Garmin has one of the broadest catalogs of location-tracking devices of any company in the world.
Where they started with marine and automotive navigation, though, Garmin has switched their focus to wearable trackers for a wide variety of sports and fitness endeavors.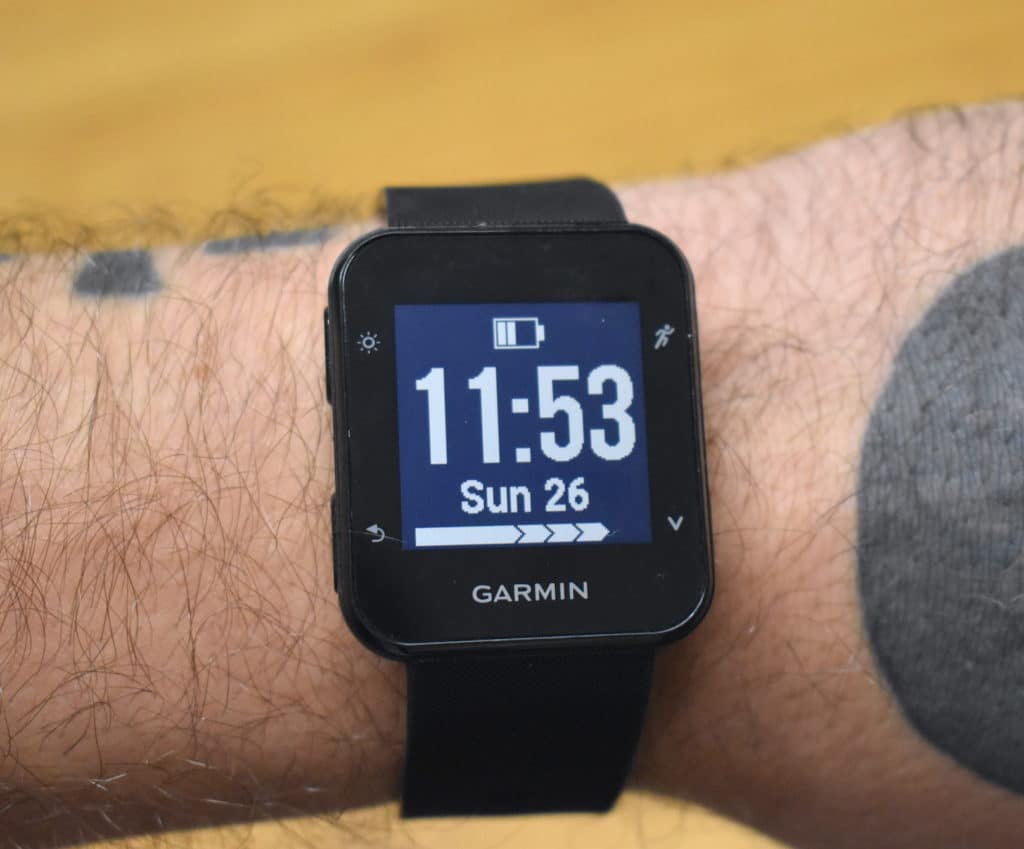 Today, Garmin has an impressive lineup of GPS wearables and smart watches specific to each of these activities:
Running
Cycling
Fitness tracking
Golf
Indoor cycling
Multisport
Swimming
Diving
Water sports
And with a catalog that diverse, Garmin really does have something for everyone.
The Forerunner 35
The Forerunner 35 is Garmin's easiest-to-use running watch, designed for everyday runs in any weather conditions.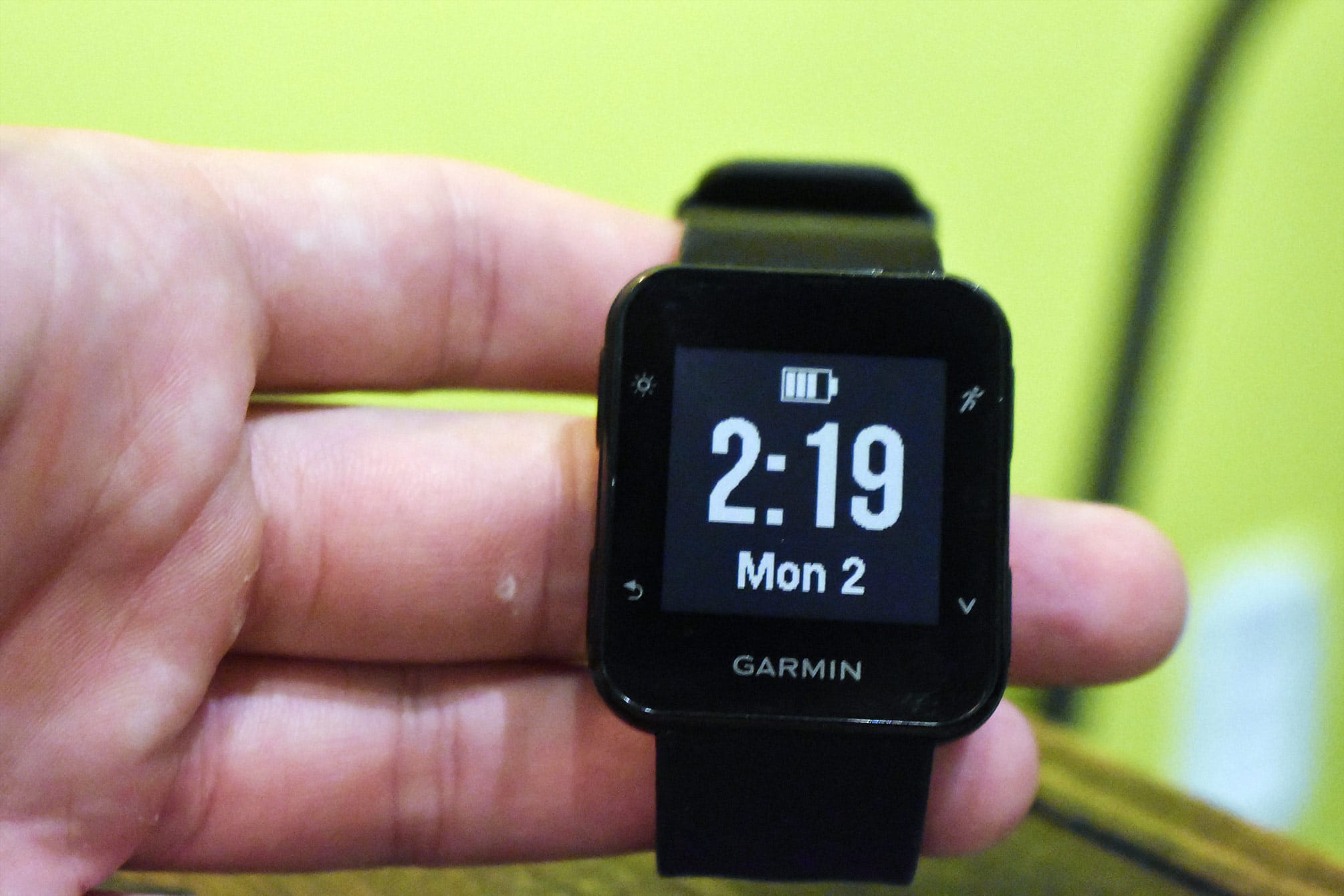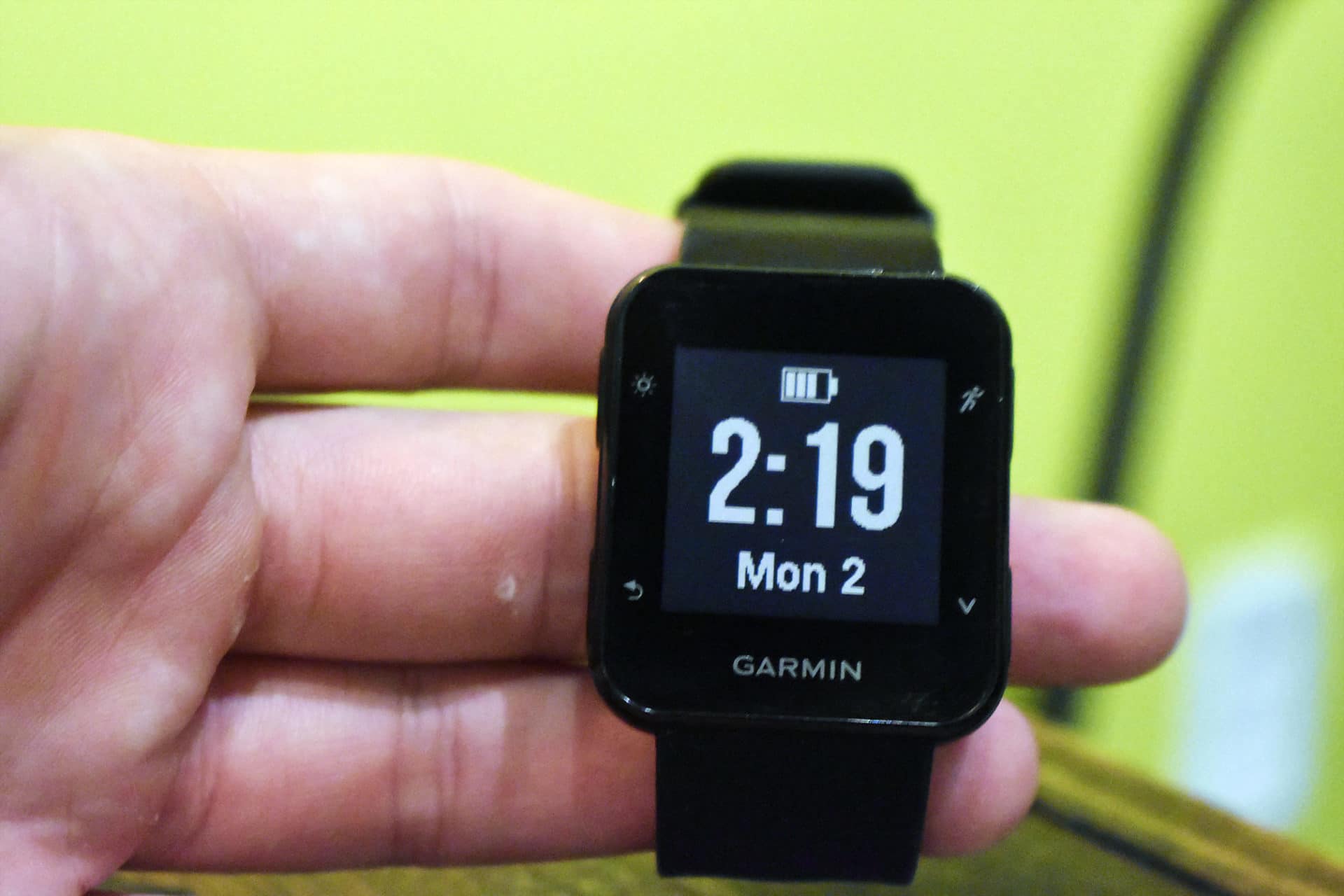 This watch is fully capable as a stand alone running watch — and doesn't need to be integrated with a chest strap or smart phone for great results. Combine that with its sleek style and simple interface, and the Forerunner 35 is a minimalist runner's dream.
For the more technologically-minded runner, connectivity options abound. The watch can be integrated with Garmin's Connect app for immediate uploads of your running data.
And it can also be set to provide smart notifications and/or sync up with music from your smartphone for easy control.
Overall, the Forerunner 35 is designed to be fashionable enough to wear all day as you track your daily activity. It does away with the bells and whistles of most smart watches to let you focus on your fitness first and foremost.
What I Like
I've never been a sincere fan of smart watches. The idea seems cool in theory — having access to your smart phone's capabilities always within arms reach — but the reality has always been less enjoyable.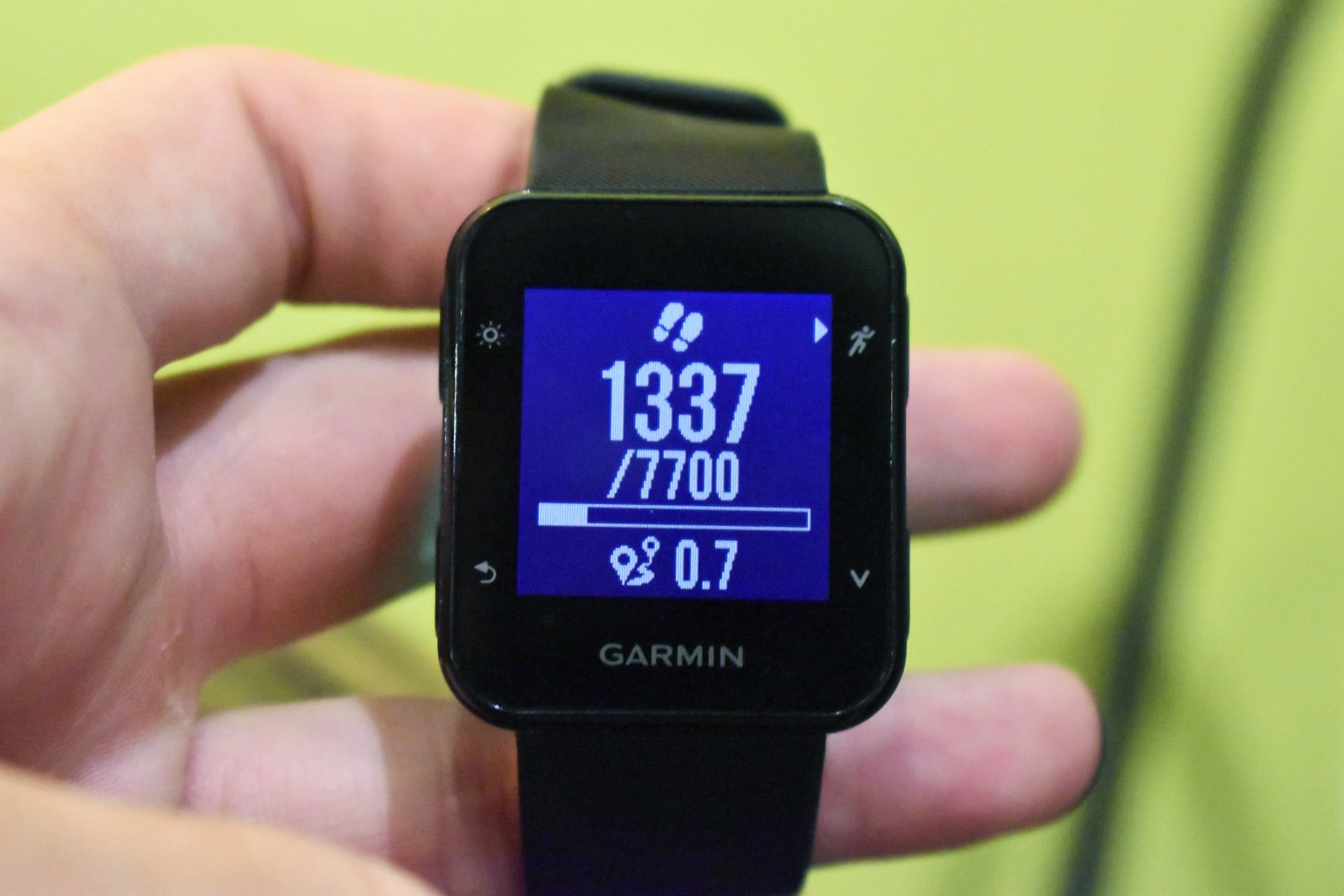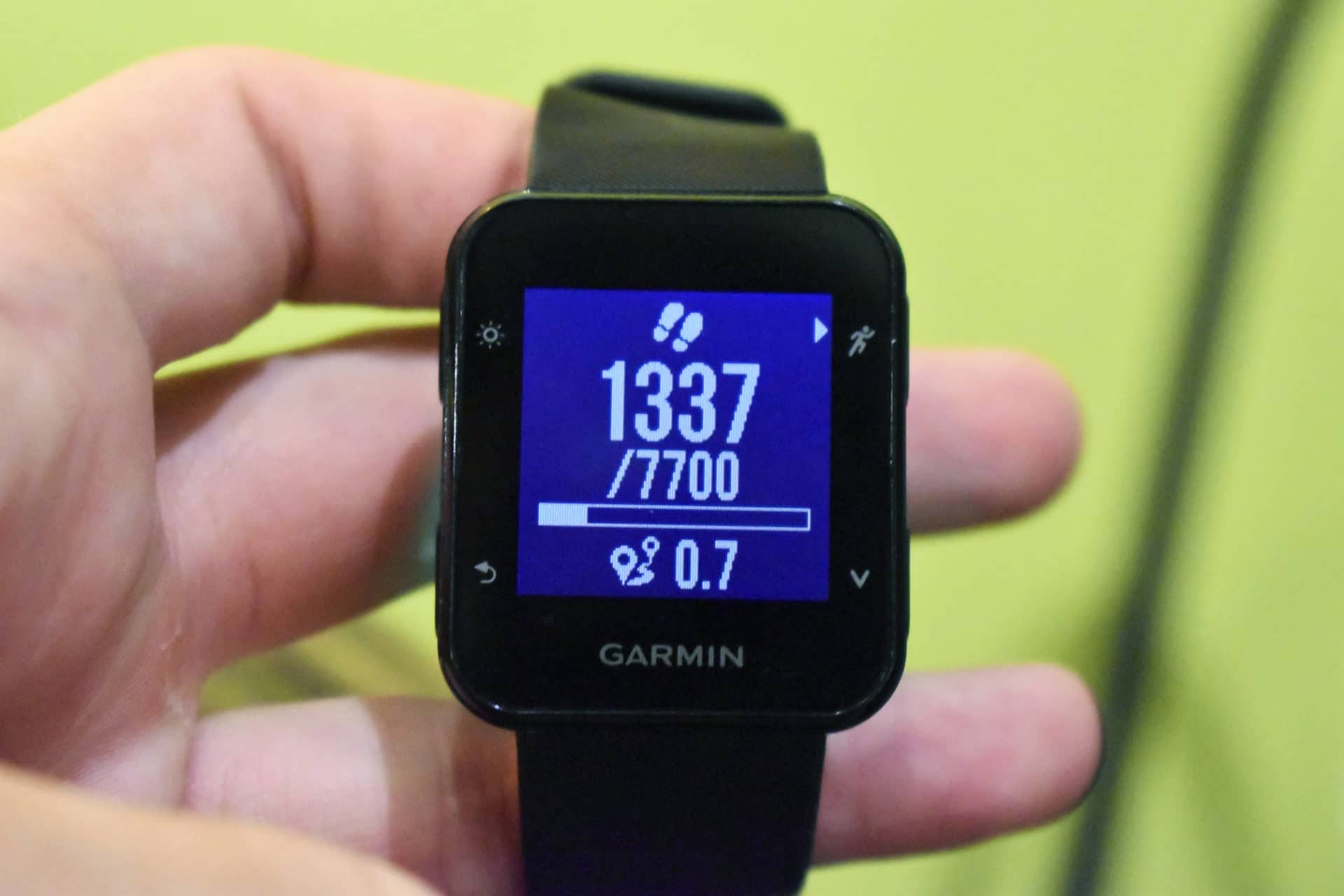 In short: It turns out I don't like having my notifications directly next to me at all times. But especially when I'm running, I don't want to have any distractions. I want to focus on getting into the groove of my run, and listening to my body.
But owing to my background in exercise science, I also understand the necessity for tracking your fitness results if you want to make progress. For running, this means time, distance, and heart rate — three things the Garmin Forerunner 35 does admirably.
Do you feel the same way? If so, the Forerunner 35 is definitely for you.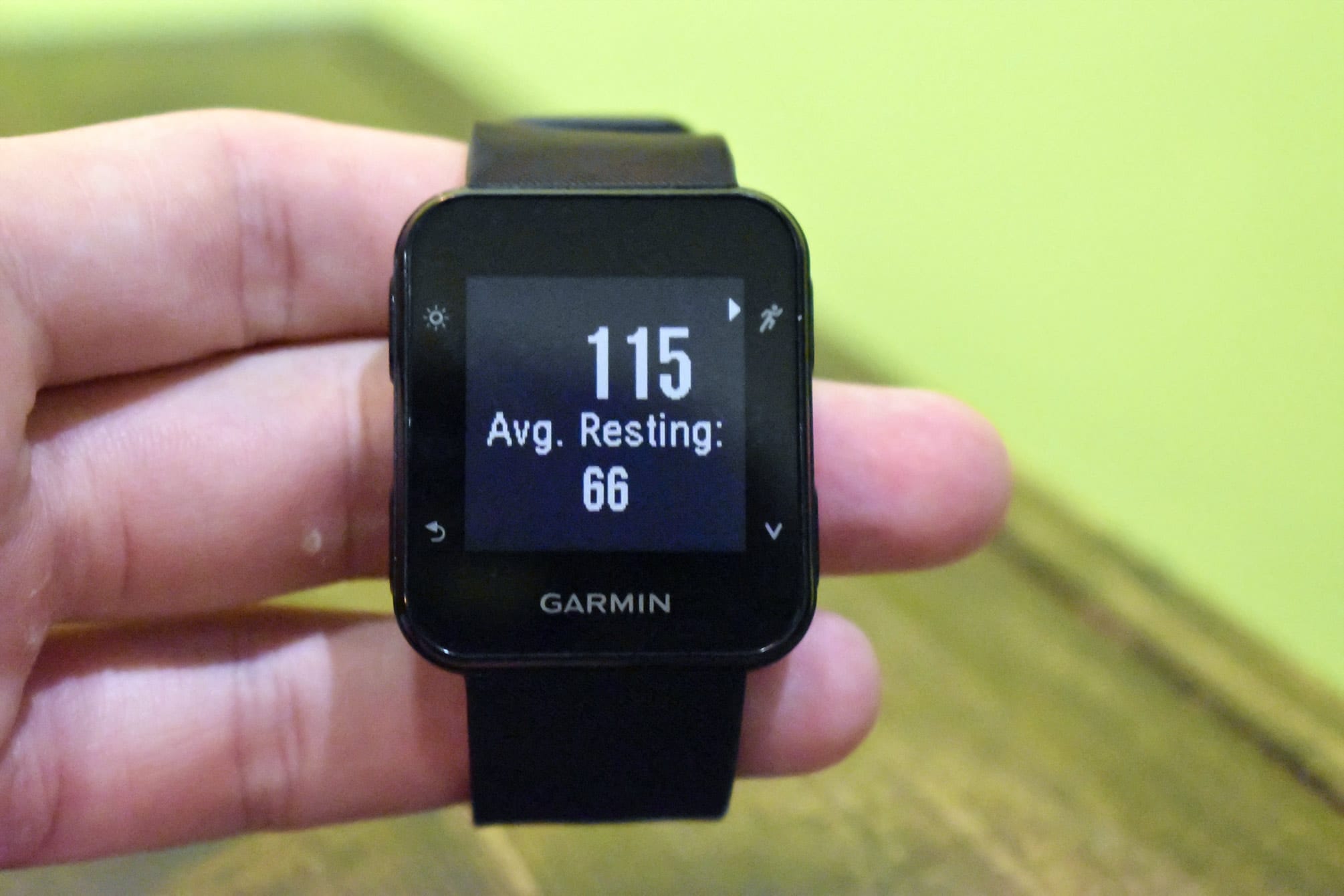 And though I started by wearing it only on my thrice-weekly runs, I started to enjoy the look and feel of the 35 enough to wear it all day long. That's when I activated its "move!" notifications to let me know when I'd been inactive for too long.
After a few months of wearing it daily, I can say that the Forerunner 35 has been a big positive for my life.
It's great to have the exercise data for running, though it's not as accurate for other types of aerobic activity (more on that in a moment). And it's handsome enough that I don't feel like I'm wearing a bulky exercise watch when I go out in public.
What I Don't Like
There are really only two drawbacks for the Forerunner 35 — one big, and one small.
The big difficulty I had with this watch is its "cardio" function.
The "run indoor", "run outdoor", "walk", and "cycling" modes all did a great job of tracking my heart rate during their respective activities. But then I tried using the cardio mode to track these activities:
Rowing
Kettlebell circuits
Stair climbing
And the watch's heart rate measurements were all over the place. Not a dealbreaker by any means, but it would have been nice to have accurate heart rate data on these exercises as well.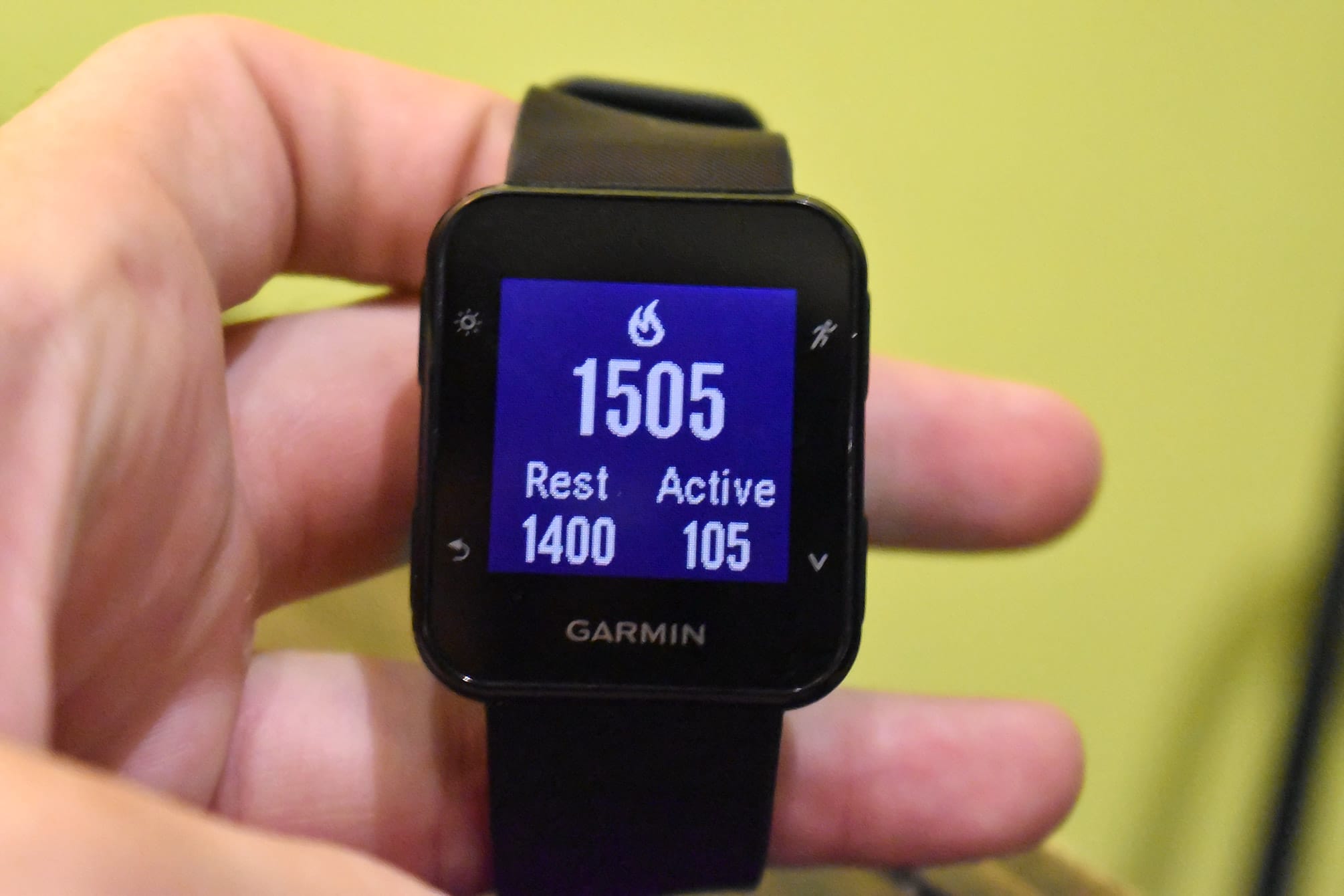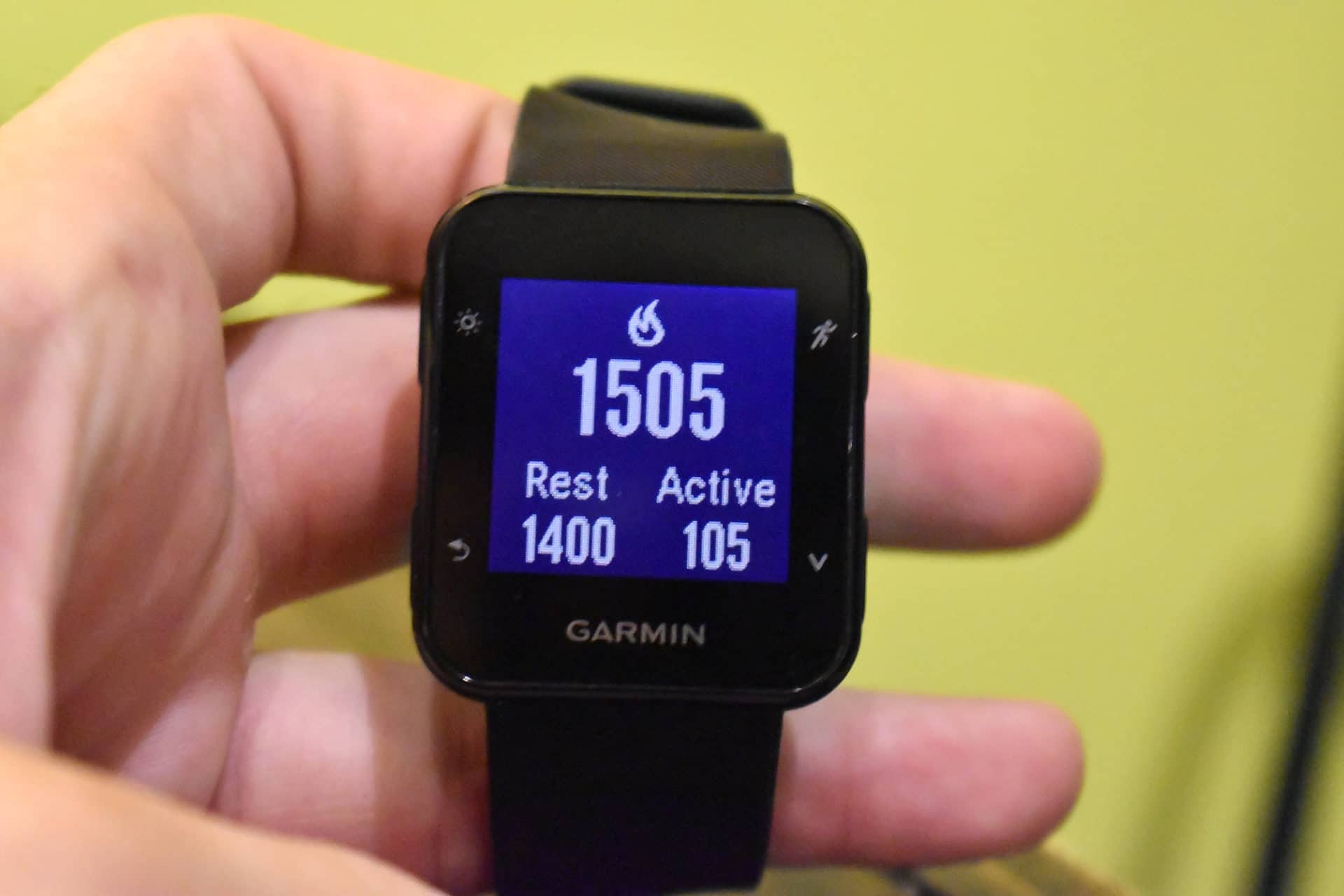 The other downside is more easily remedied: The included charging cord is super short. And since it has a unique charging method, you can't simply substitute another cord you have at home.
Garmin sells longer charging cables in their accessories section though, so you can fix the problem (at a small cost) if it bothers you.
Final Verdict
Overall, Garmin's Forerunner 35 is an excellent choice for runners who want to focus on their runs. But more than that, it's a pretty darned good looking watch to wear for casual everyday style.
It's not without its flaws, but you're not going to find a running watch this good, at this price, anywhere else.