Here at The Slender Wrist, I aim to answer that question for you with some good, honest, and reliable information about Citizen watches. Let's get started!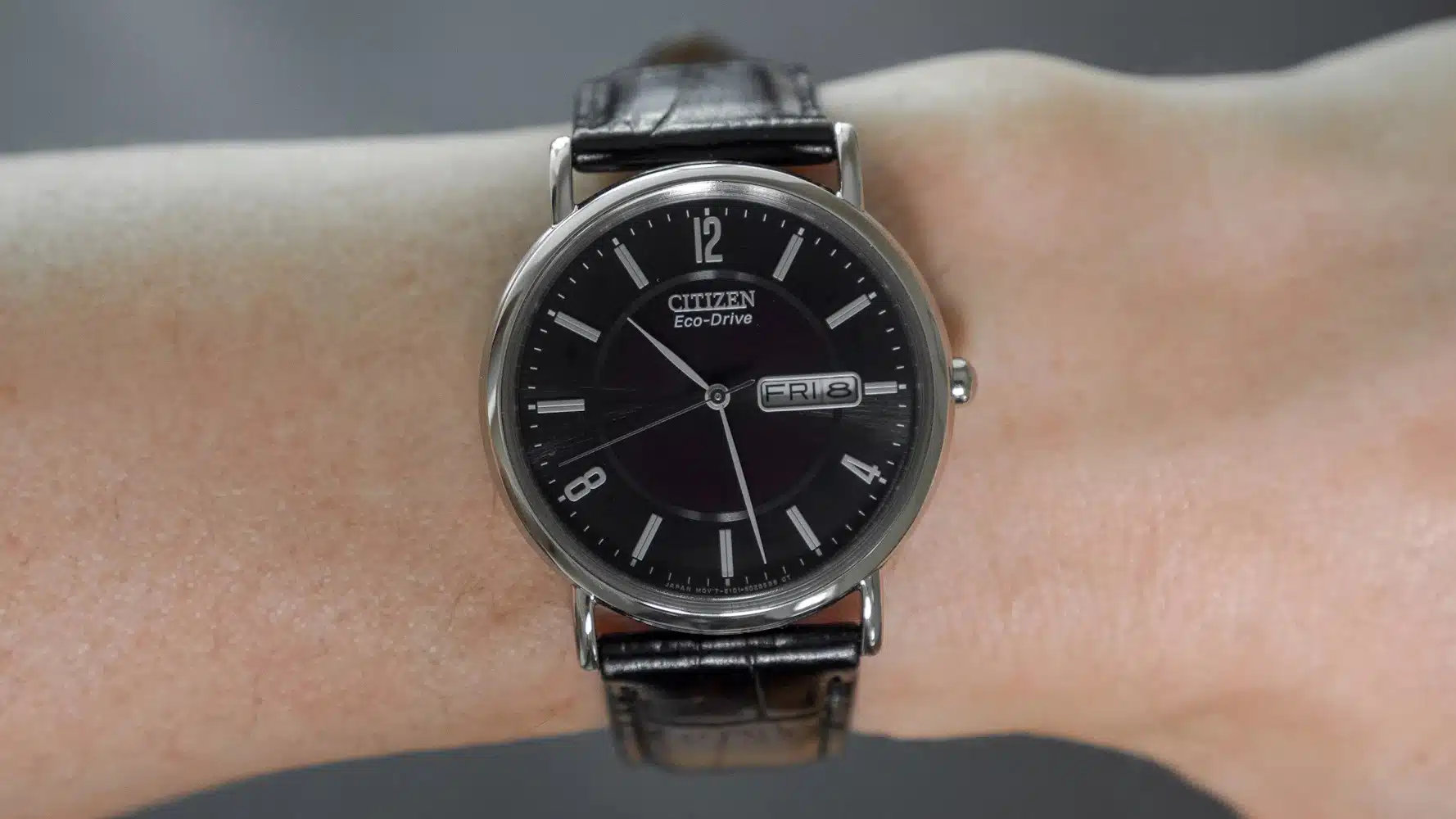 Citizen is a watch manufacturer that is primarily known for its high-quality wristwatches, namely the Eco-Drive, Promaster, and Citizen Chrono.
If you've been considering investing in a timepiece from this Japanese manufacturer, you may be asking yourself the question, "Are Citizen Watches good?".
How Good Are Citizen Watches?
If you're looking for a solid, everyday watch, Citizen is a great place to start. Although not the most elegant of timepieces, what Citizen watches may lack in opulence and refinement they certainly make up for in functionality and durability.
This brand doesn't just appeal to watch enthusiasts shopping on a budget, either. The advanced technological side of a citizen watch has long been intriguing to luxury watch collectors. After all, not every watch brand specializes in solar technology.
(Below: Citizen Sport Eco-Drive watch ref AW1598-70X)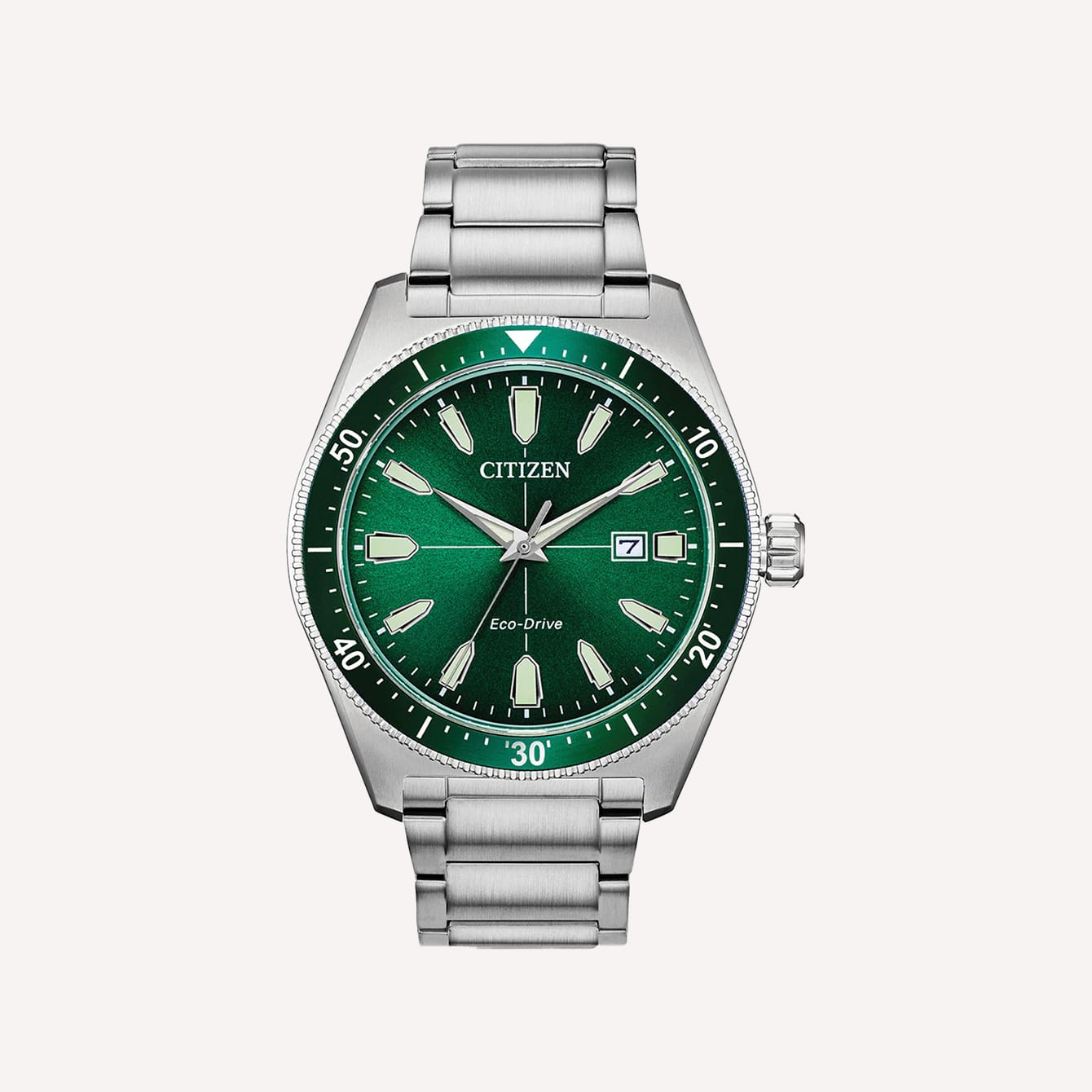 Citizen watches appeal to real people living out real-life situations. Whether you're snorkeling, carrying out an important military task, or digging sandcastles on the beach with your children, a functional and technical watch is sure to appeal to you.
From the conservative to the classic to the downright bold, every Citizen watch has a purpose.
Equipped with high-tech features, Citizen Watches from the Promaster series and the brand's innovative Eco-Drive models are some of the best tool watches on the market.
About Citizen
The name Citizen derives from a company named Shokosha, who, in 1924, developed a pocket watch called the Citizen. Just six years later, the company decided to take on this name, becoming Citizen.
Today, it is part of a holding company that produces other products like calculators and printers. Citizen has owned Bulova since 2008, while its subsidiary, Miyota, also implements Citizen technology into its watches.
Citizen watches are some of the most technically sophisticated in the world. With an impressive price-performance ratio, the brand leads by its strengths in solar-powered technology, atomic time, and GPS.
Citizen released the first analog quartz watch run by solar power back in 1976, promising unbeatable precision.
Today, the Eco-Drive watch remains functional, even after being in the dark for months. Some of the more advanced models switch to a power-saving mode in darkness to preserve their power.
Citizen Key Watch Collections
The Citizen catalog comprises five key collections: the Promaster, the Super Titanium, the Basic, the Elegant, and the Sport. Among these, the brand further categorizes them into the environments they are intended for land, sea, and sky.
Differentiating the watches and their respective collections, however, can get confusing. For example, the Elegant collection is home to many watches that could pass as Promaster models, considering their style and functions.
The series also features models that are integrated with one of the brand's most advanced technologies, the Satellite Timekeeping System. It's what Citizen uses to keep track of accurate time in a nonconventional way.
Citizen Watches Today
Since 2011, Citizen has been creating watches that receive a signal from GPS and then synchronize with atomic time to provide the highest level of accuracy. It covers 40 time zones, enabling GPS signals to be received all over the world.
Unlike radio watches, they don't require a long-wave transmitter to receive a signal. Once you explore Citizen's diverse range of wristwatches, you'll soon discover that Eco-Drive watches have won out against battery power. This is especially true for collections like the Elegant.
If the watches from Citizen's Elegant collection don't take your fancy, maybe those from the Sport collection will.
With 50-plus watches from this category, you're sure to find something you like. Citizen Sport watches are known for their robustness, but they're also pretty elegant too.
Many models from this series are water-resistant to at least 100 meters and are meant for everyday use.
(Below: Citizen Elegant Eco-Drive watch ref CB0010-88E)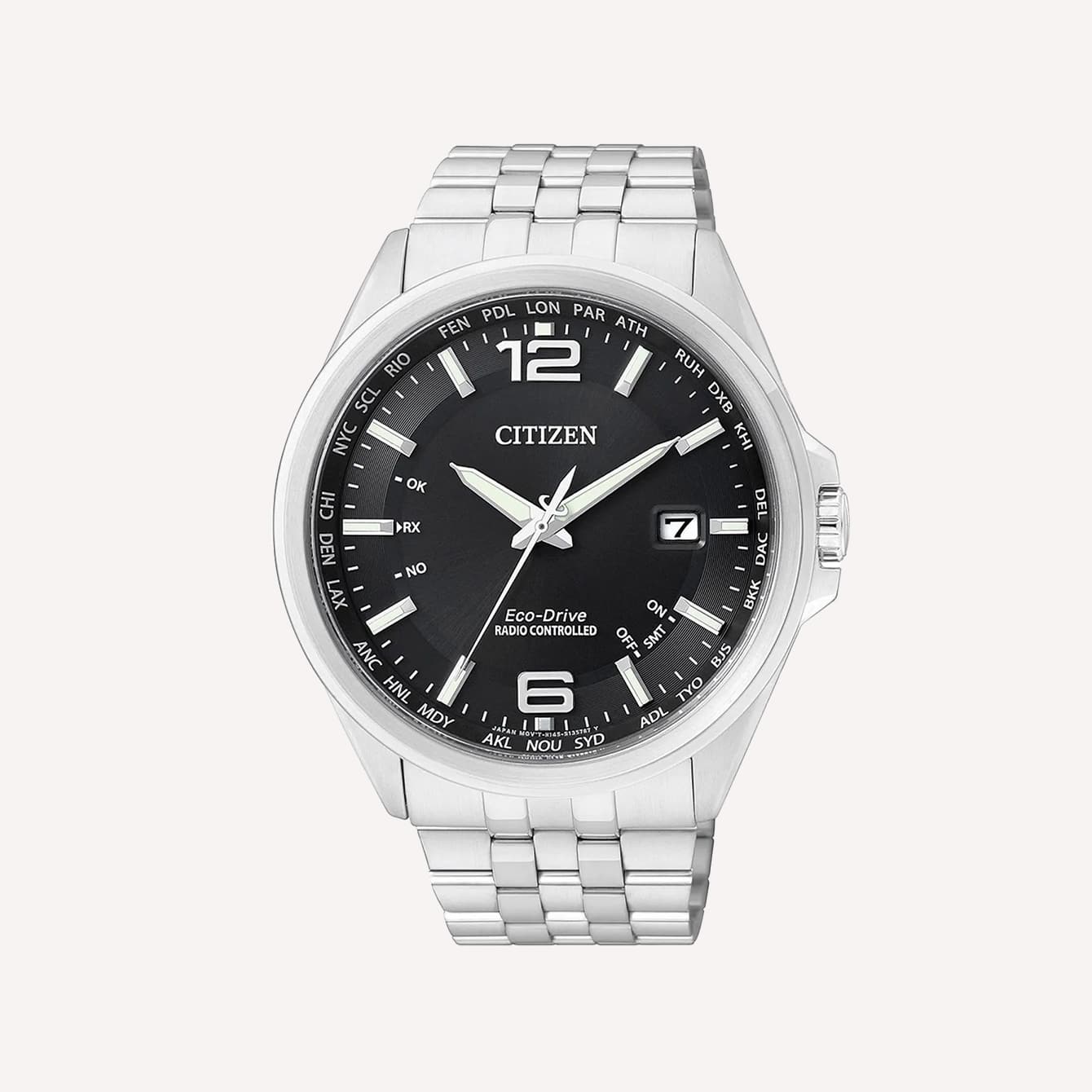 Overall, Citizen watches have come to be one of the most recognized watch brands in the world. One of the key reasons for this is its noteworthy contribution to the environment.
Eco-Drive watches are incredibly practical, reducing battery waste and making time deviations a thing of the past thanks to their GPS compatibility.
Is Citizen a Luxury Watch Brand?
In short, the answer is no. Citizen is not a luxury watch brand, but for a reasonably priced option in today's market, the company certainly offers you plenty for your money.
These watches promise top-notch build quality for their price bracket and are manufactured by a vertically integrated brand. It means that Citizen can control every aspect of its production.
The Citizen Promaster Tough is one of Citizen's best value-for-money watches.
Its 40mm case is crafted from the brand's patented Super Titanium material, promising a hardness five times greater than stainless steel. The material is treated with Duratect, Citizen's proprietary surface-hardening technology.
This tech makes it incredibly scratch and rust-resistant and super comfortable against the skin.
Some other features of the model include a 300-meter water resistance and an air-tight, rigid construction that is also magnetic-resistant.
(Below: Citizen Promaster Tough watch ref BN0118-12L)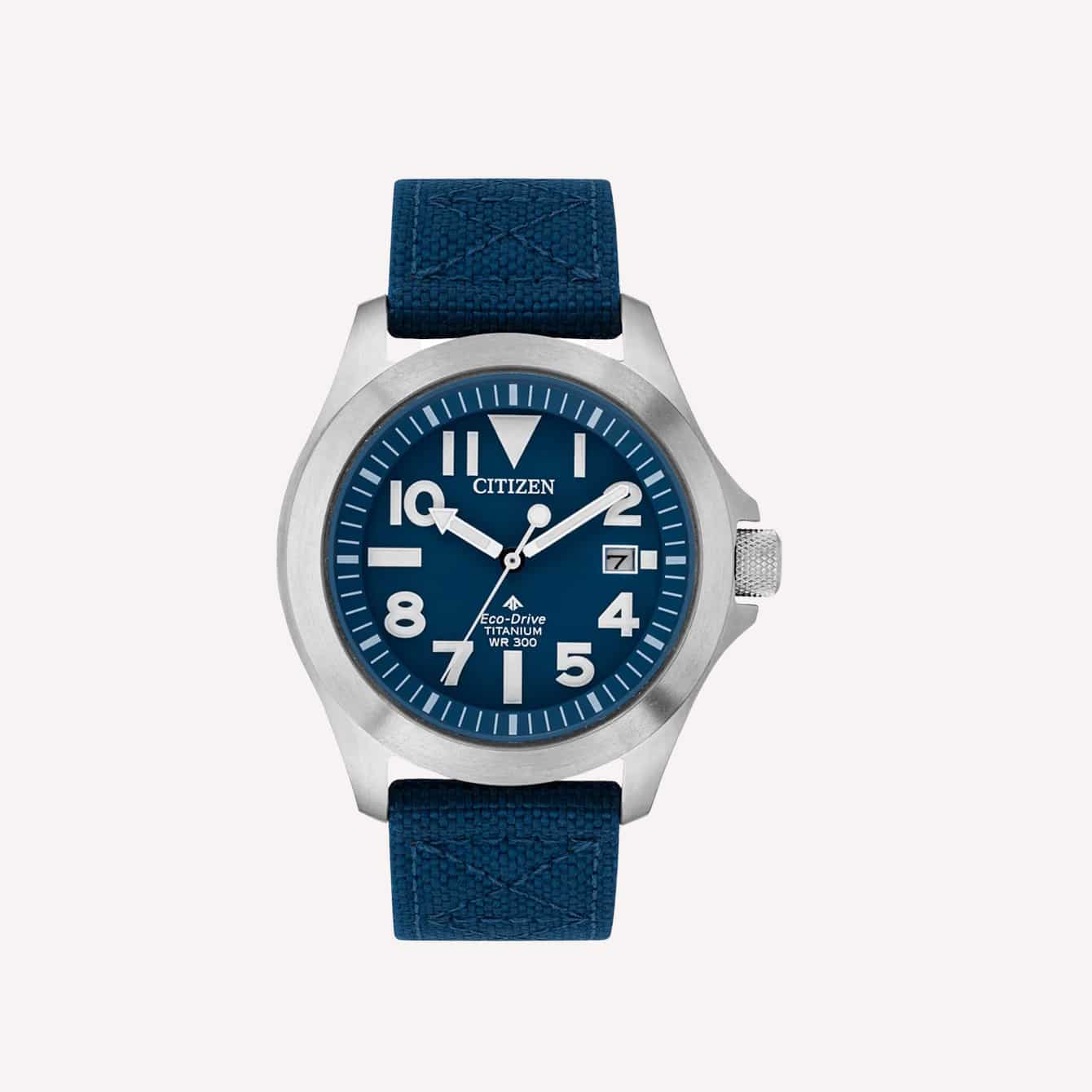 With large luminescent hour markers and hands set against a deep blue dial, this Citizen Promaster watch packs loads in for its price point.
Are Citizen Automatic Watches Good?
Although Citizen has a proud history of developing quartz-powered watches, the brand offers some pretty neat automatic watches, too.
The Promaster watch collection has plenty of automatic watches on offer. The Promaster Diver Automatic watch ref NY0137-09A is a great example of a watch that combines style with performance.
Its design has been inspired by the Japanese pufferfish with an unmissable serrated style bezel surrounding a white dial.
The three-piece stainless steel dive watch pays homage to the brand's earlier Promaster Diver watches from 1989. These dive watches were utilized by the Italian Navy.
The 44mm ion-plated model holds an automatic movement at its center. The engine propels a set of hands around a fully lume dial, providing exceptional legibility in the dark.
(Below: Citizen Promaster Diver Automatic watch ref NY0137-09A)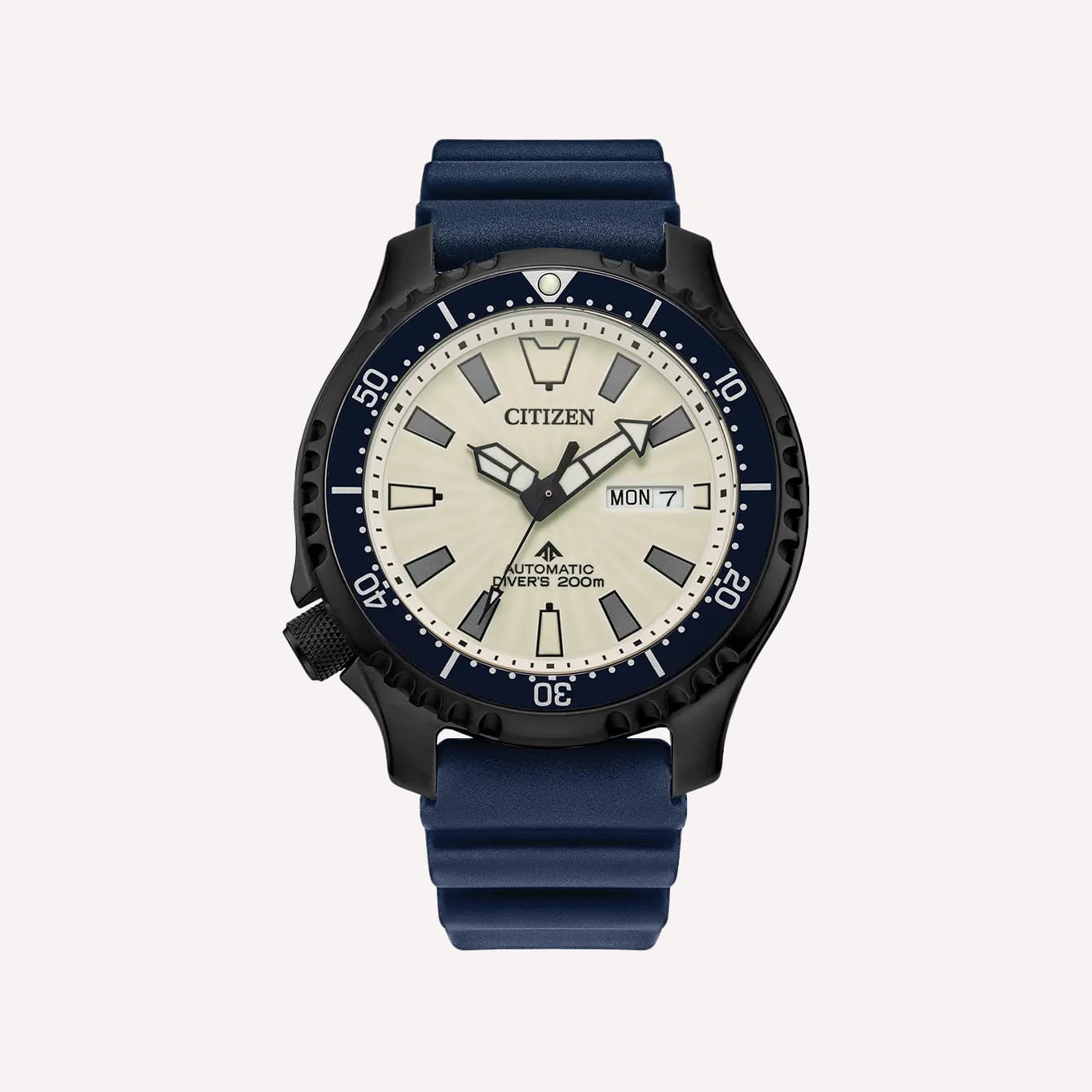 With a 200-meter water resistance, a 42-hour power reserve, and a blue rubber strap, this Citizen Automatic watch provides everything you need in a dive watch.
Are Citizen Eco-Drive Watches Good?
The release of the first Eco-Drive watch propelled Citizen into the world of solar-powered technology. There, it remained at the forefront, where it revolutionized how people kept track of time.
The watches run perpetually and, once exposed to sunlight every few months, keep perfect time. They also eliminate the disposal of millions of watch batteries each year, providing an environmentally friendly alternative to conventional quartz watches.
The Citizen Eco-Drive Weekender Garrison Field Watch is an example of one of Citizen's best automatic watches. It features a black legible dial, equipped with white Arabic numerals and an inner 24-hour scale that gives the model a cool tool-like look.
The Citizen Eco-Drive watch also features a day-date function at 3 o'clock, dressed against a visible white background.
The brand keeps costs low by substituting some materials found on higher-end models, like a sapphire crystal glass front with a more affordable mineral glass.
The company's Eco-Drive technology powers this watch. It works by capturing light and converting it into energy via solar cells.
(Below: Citizen Eco-Drive Weekender Garrison Field Watch ref AW0050-82E)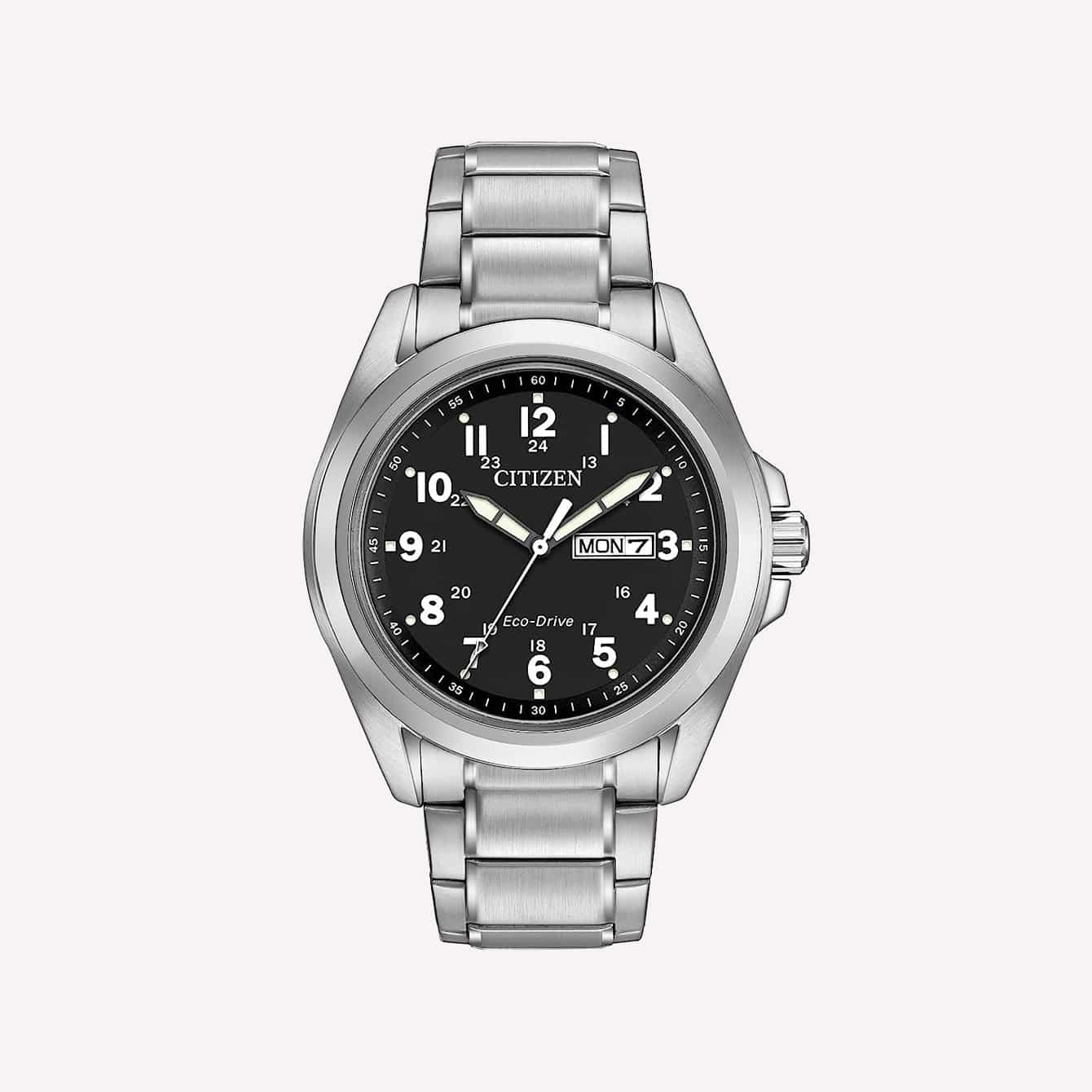 Eco-Drive watches like this model will last for up to ten years or more, making them a great investment. To assist with a peerless performance inside the watch, Citizen experts equip Eco-Drive watches with oil that won't tarnish or harden over time.
The Verdict: Are Citizen Watches Good?
There are many advantages to owning a Citizen watch. As mentioned, the brand is vertically integrated and still holds control over the manufacture of its watches.
While the likes of Rolex have focussed on high-end luxury, Citizen has stayed true to its promise in manufacturing affordable wristwatches powered by clever technology.
With a reputation for quality and affordability, it would be silly to argue the fact that Citizen isn't a good, reliable watch brand.
Watches like its Eco-Drive and Promaster, although not flashy, promise excellent build quality.
Whether you have collected Citizen watches in the past or not, there is likely a whole world of models you have not yet explored.
Above all else, it's impossible to find a watch that doesn't offer you great value for money, and for some watch collectors, that factor alone is paramount.
To keep up to date with more articles like this, subscribe to our newsletter and receive some of the latest news from the watch industry here at The Slender Wrist.