Interested in French watches? You're in the right place. We've rounded up the 12 best French watch brands.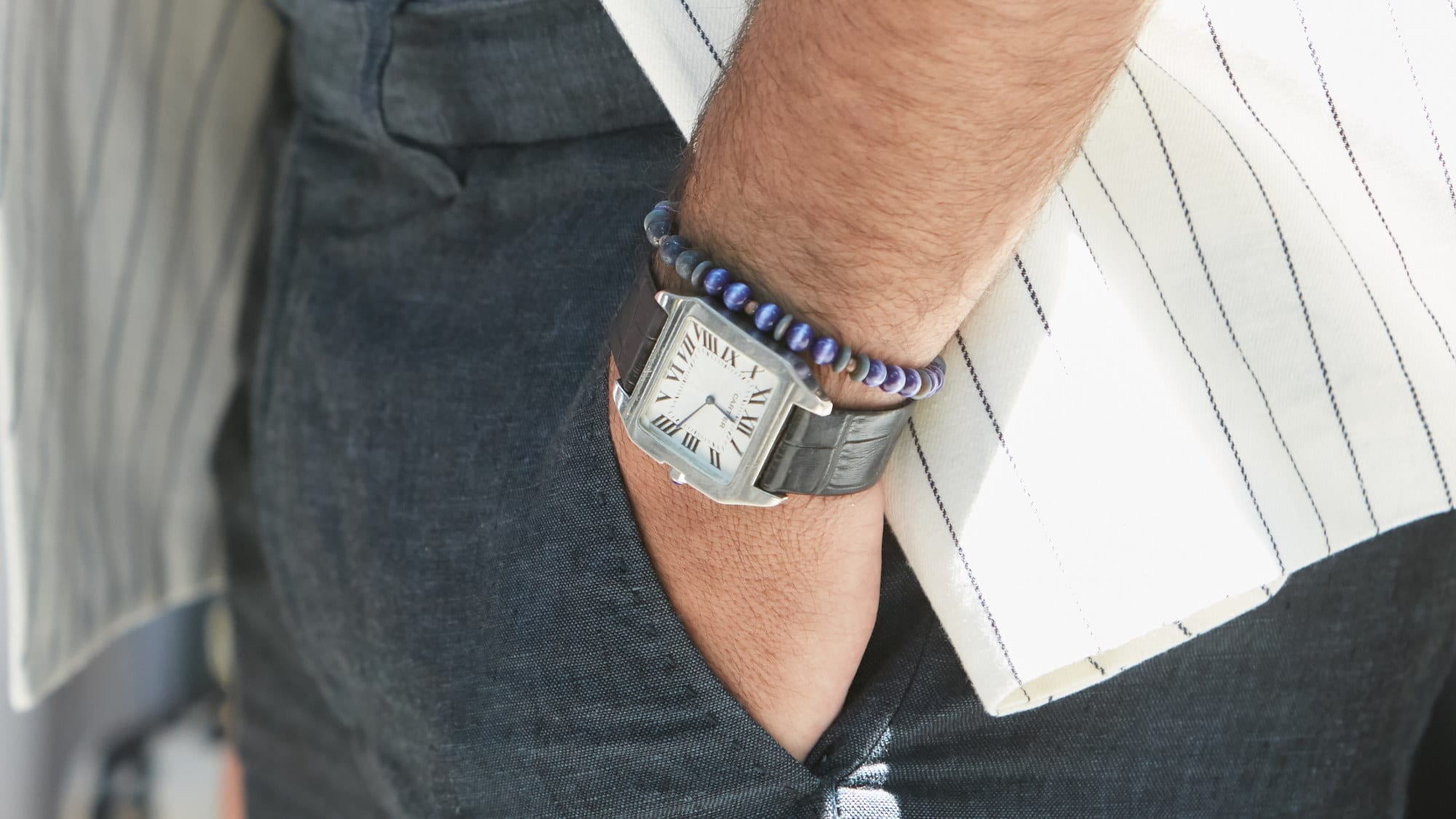 People sometimes forget that the birthplace of watchmaking, the Jura Mountains, is just as French as it is Swiss. France has had their hand in the art of timepieces for about just as long as the Swiss and Germans.
France's domestic timekeepers have always boasted horological chops. They just don't have well-known signatures. Germany, for instance, generally uses nickel and copper for their movements, while Switzerland often employs rhodium-plated brass.
French makers offer a truly distinct approach with their watch designs, inside and out. Like their fashion and cinema, their timepieces are artistically avant-garde. French watches are cerebral but not ostentatious, for the most part at least.
They stitch tried-and-true dial and movement features together to create something different yet familiar. Let's take a look at these brands so you can see what I mean.
12 Best Watch Brands From France
Here are they in no particular order…
Pequignet
An authentic Jura area timekeeper, Pequignet is a luxury watch brand known for its exclusive, French-made calibers. In fact, their Rue Royale watch won several awards all over the world.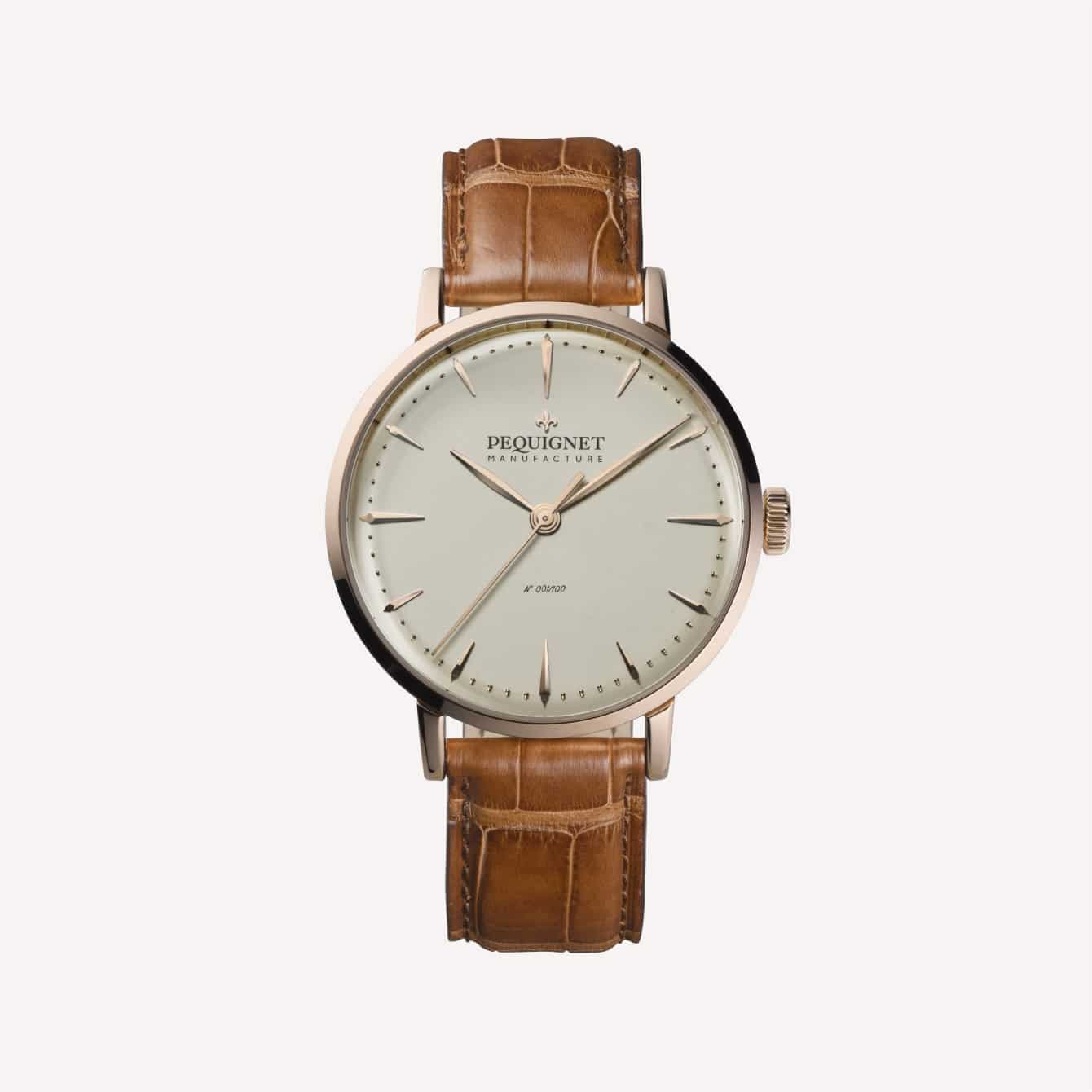 On the aesthetic front, Pequignet even has a famous bracelet, the steel Moorea link strap, known for its grain-shaped hinge.
If you aren't in the EU, you might have to dig deep to find a Pequignet, though eBay sometimes has some offerings — something to keep in mind during your next European holiday.
One example of their chic designs and horological skill is the limited edition Attitude, beautifully sized at 39mm, and built with an 18k solid gold case, flawlessly polished. Each hand-painted dial is individually numbered. The sapphire window allows you to admire the EPM03 movement on the back.
Dimensions: 39mm diameter, 19.2mm thickness
Case material: Gold-plated steel
Water resistance: 50m
Not only does this 21-jewel automatic caliber boast a 65-hour power reserve, but it's stunning to look at. Among many visually-pleasing qualities, its open-worked oscillating weight is adorned with a fleur-de-lys.
BRM
As it turns out, fashionable and often fancy, France can really throw down in the extra hearty G-Shock-style sport watch world too. BRM has two model lines, one that focuses on racing and one that focuses on golf.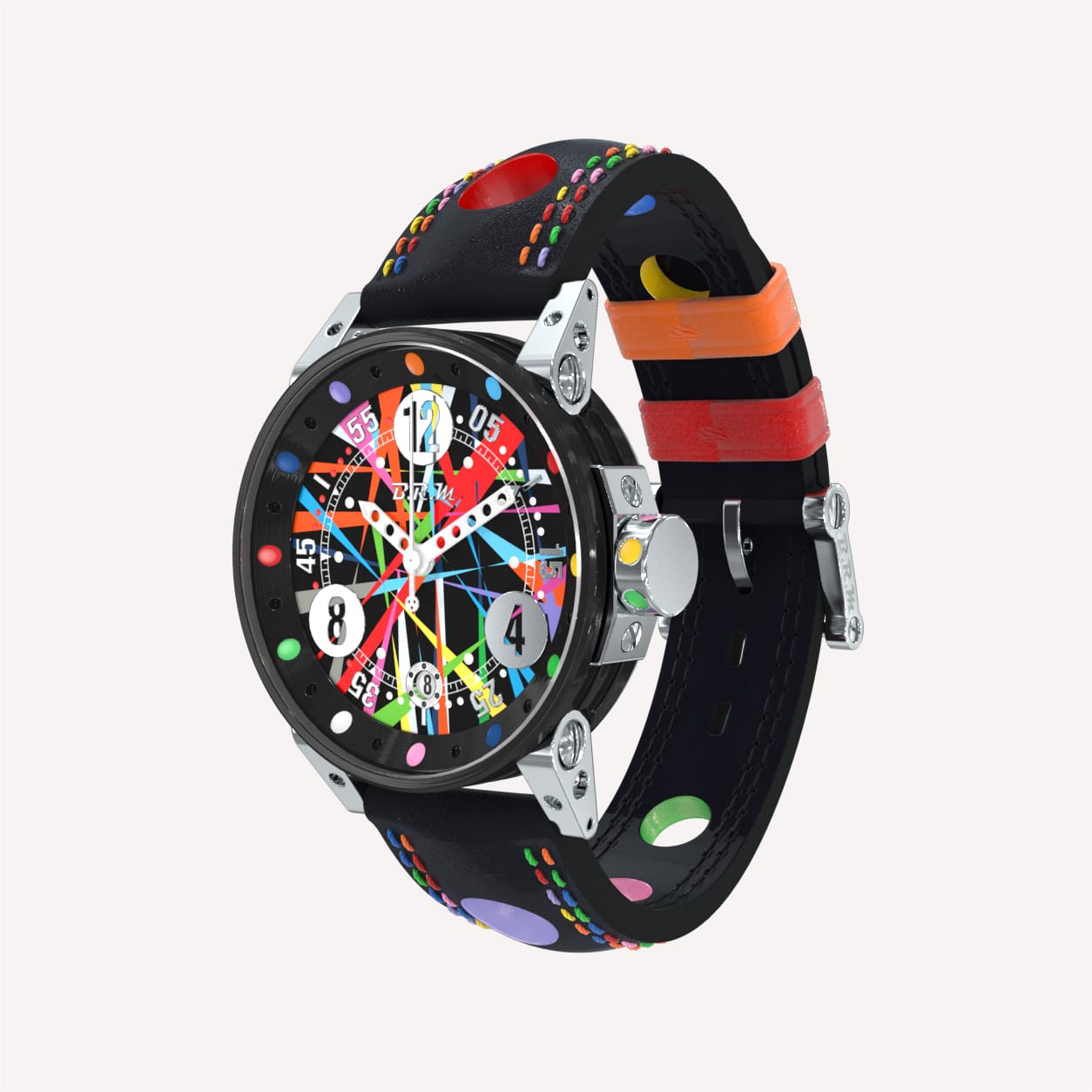 These watches are big and busy, with swift function-forward features. They only produce 2,000 watches a year, so each model is truly rare, and you can also design your own BRM Chronograph on their website.
Adorned with bright colors throughout, their V7-38-N Art Car watch puts a modern art, Andy Warhol spin on the rugged sport watch.
Dimensions: 38mm diameter, 10mm thickness
Case material: Stainless steel
Water resistance: 100m
It features a PVD case and a black leather strap with rally holes, contrast stitched with couture rainbow stitching. I also give BRM props for building robust sport watches with 38mm cases.
Michel Herbelin
As a leading French brand of dress watches, Michel Herbelin is one "horloger français" that isn't so hard to find outside of Europe.
This might take from its street cred a little, but Herberlin watches are well-built and classically elegant. Since they have a big focus on ladies' watches, they produce many of what Americans might consider "small" men's sizes.
The company is also still family-owned, with the Herbelins running a studio in Charquemont.
The Herbelin 12285/BT35, from the brand's famous Newport collection, has a very French design sensibility. It's outrageously design-forward, but, somehow, not loudly so.
You won't find anything like it, with a case that doesn't protrude from the bracelet, so it wears a bit like jewelry. And there are the almost sporty strap links that fit in so seamlessly that the watch doesn't look like a hybrid.
Dimensions: 38.5mm diameter, 8mm thickness
Case material: Stainless steel
Water resistance: 30m
And despite how uncommon and peculiar this combination is, the watch still doesn't look "weird" and maintains a classic aesthetic.
Yema
Yema is a bit like a French Hamilton — except it's still French, whereas Hamilton, formerly American, got bought out by the Swiss Swatch Group.
The people behind Yema have been pioneers in the industry since the company's founding in 1948. Yema appealed to explorers and workers because of their durable tool watches.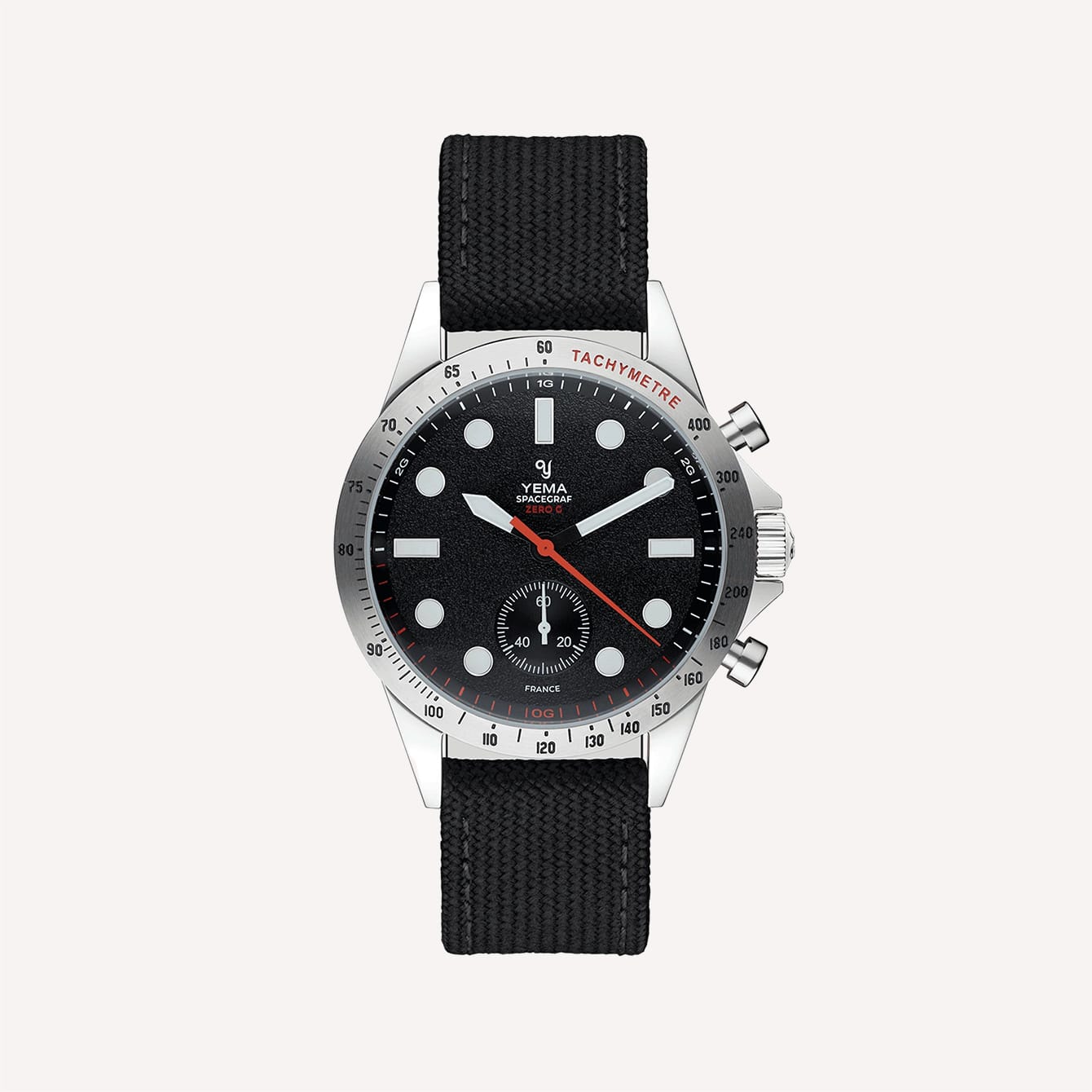 While they are past their heyday, they are still highly esteemed because of their history. Also, these days, they tend to release popular reissues that hold up on both the design and function front at reasonable prices.
The Yema Zero G is the official chronograph for the French Space Agency. To me, it makes sense why. It's impressively sturdy, antimagnetic, and certified professional on several levels.
Visually, the textured dial is complemented by the race track subdial and athletic-looking bezel.
Dimensions: 39mm diameter, 13mm thickness
Case material: Stainless steel
Water resistance: 100m
It's another example of how French watchmaking combines unusual, almost weird features that come together in a remarkably familiar way.
L. Leroy
If you're looking for a grand dress watch with a downright palatial architecture, L. Leroy has been serving those up since 1785.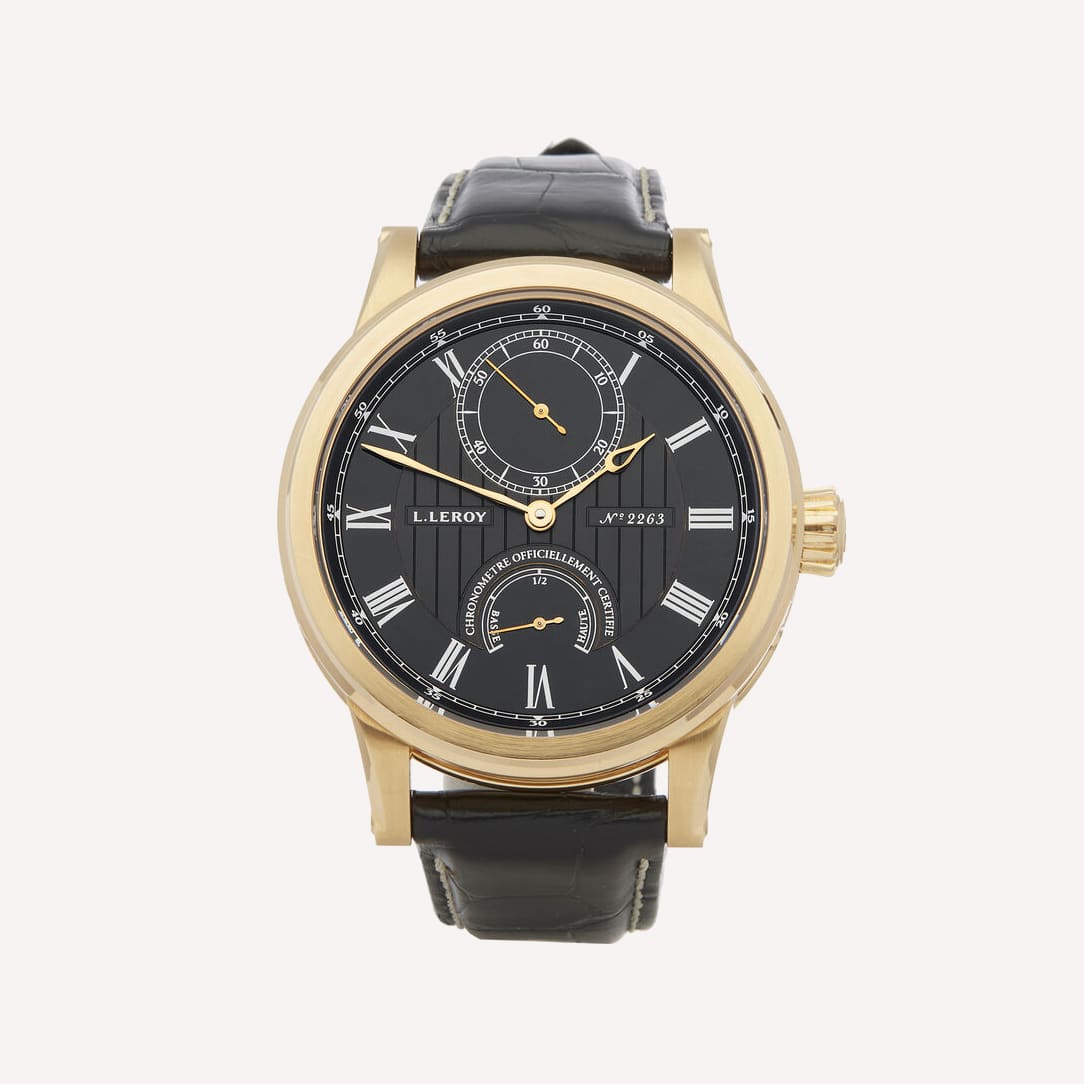 We're talking baroque-looking skeleton watches that look like the framework of a cathedral's stained glass window and dress watches with all of the dynastic fixings, including royal blue dauphine hands and every precious metal construction available.
Even their dive watches have Roman numerals on their dials. Naturally, their timepieces are high-quality Chronometers as well.
You might find a good deal on current models on eBay, though by "deal" I mean less than $15,000. Otherwise, you can go for older models, which I recommend for those with small wrists.
Dimensions: 37.5mm, 10mm thickness
Case material:18k gold
Water resistance: 30m
This timeless yet antiquey 38-jewel L. Leroy timepiece went for less than 3k at Christie's auction house.
Baltic
Baltic is located in Besançon, which is actually quite renowned for its watchmaking industry. The French even refer to it as the "Capital of Time."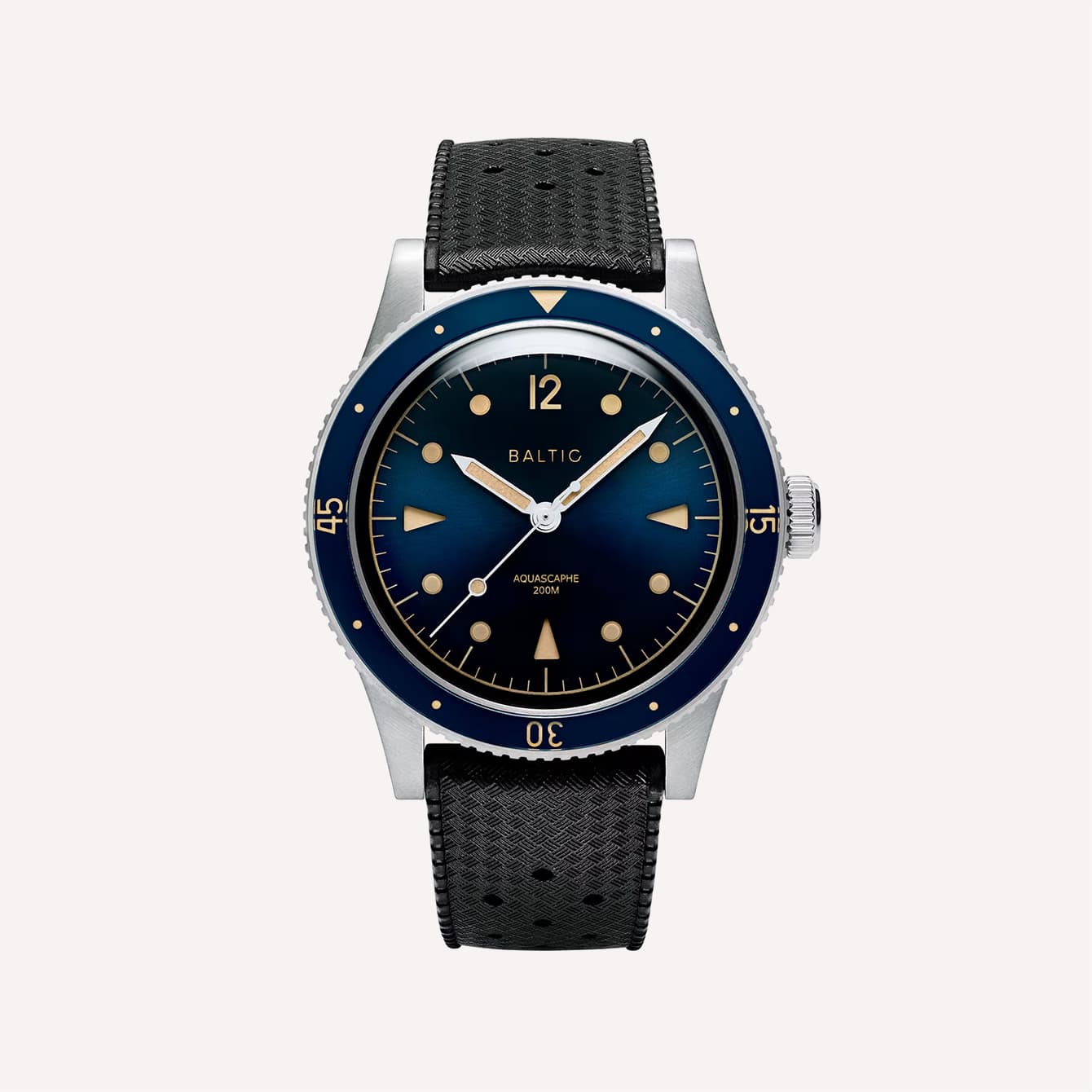 This independent brand is known for transparent manufacturing (none of this "some parts made somewhere in Asia" stuff). They go to specialty Hong Kong factories for case parts and movements, while the design and assembly happen domestically.
Arguably, Baltic is one of few French brands that people all over the world go to for stylish tool watches. The Aquascaphe makes its way into many brand-forward collections, especially when it comes to sport-specific collectors.
From its double-domed sapphire crystal to its 200m water resistance, this is an authentic dive. This watch has a truly distinct look that other dives, even iconic ones, don't offer.
Dimensions: 39mm diameter, 12mm thickness
Case material: Stainless steel
Water resistance: 200m
The sandwich dial, sunburst finishing, and glossy sapphire bezel can hold their own next to the Submariners and Seamasters of the world.
Cartier
Starting in 1847, Cartier is a brand that needs no introduction. Yes, they're a luxury brand and a status symbol, but they actually do produce innovative and sophisticated jewelry and watches.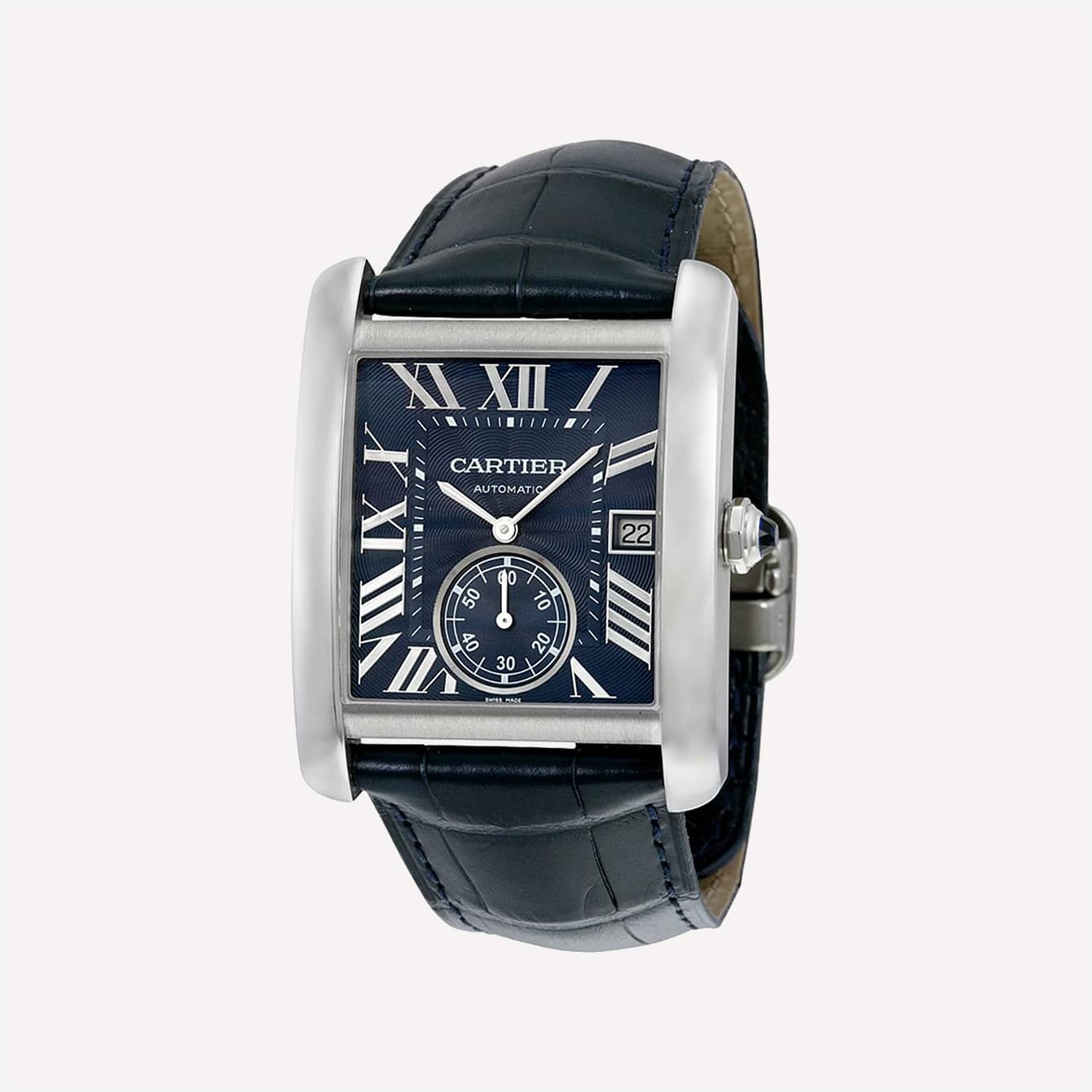 In fact, at a time when only women wore wristwatches, they paved the way for men's wristwatches in 1904 with their Santos line.
I highly recommend looking through Cartier's vintage collections if you want an exceptional investment dress watch, especially if you're a man with a thinner wrist.
The iconic Tank is obviously their flagship model, and the MC Blue WSTA0010 is one of my favorite versions of it.
Dimensions: 44mm x 34mm diameter, 9.5mm thickness
Case material: Stainless steel
Water resistance: 30m
The dark blue dial face adds a regal touch to an already classy watch, which is perfectly accented with the blue jewel crown. Plus, the beautiful texturing also provides the sapphire-tone face with subtle lightplay.
Bell & Ross
One of the benefits of French watch brands is that they have similar history and know-how as the Swiss industry, but not necessarily the constant attention. This gives them room to try some crazy things, and Bell & Ross definitely takes full advantage of this.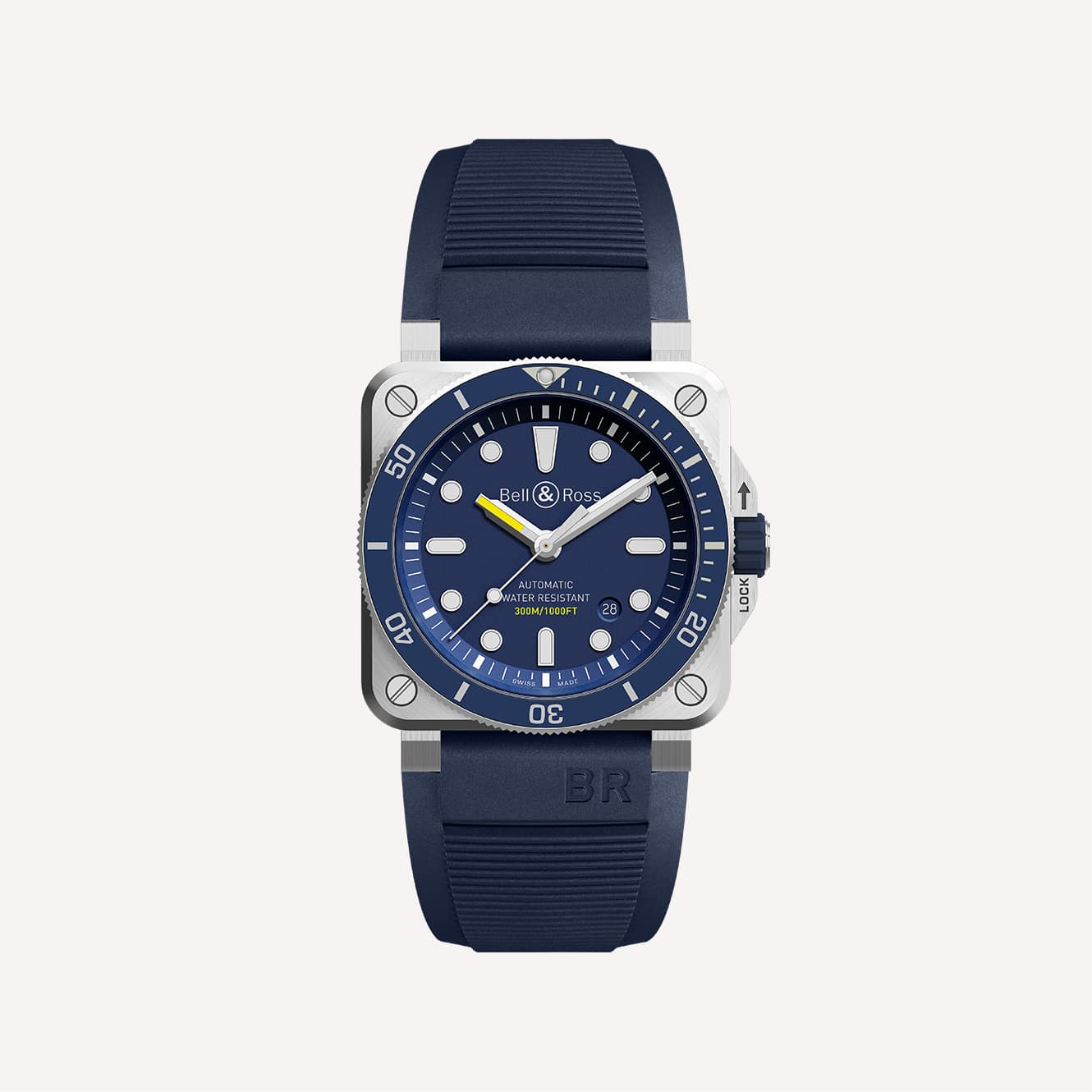 Their BR 03-92 HUD takes an aviator watch's tactical and legible features and puts it in their signature square shape. It's slightly Panerai-esque, and still authentically pilot.
Meanwhile, their BR-X1 Tourbillon Sapphire is a super complex conversation piece and an aggregate of horologically difficult-to-build features. Naturally, it costs a cool half a million.
Their BR 03-92 Diver is a quintessential Bell & Ross watch. It takes all of their trademark novel features and builds and puts them together using skill and good materials, ensuring that the watch is high-functioning.
If there's one thing this brand does well, it's graduating novelty qualities into "take-it-seriously" territory.
Dimensions: 42mm, 9.8mm thickness
Case material: Stainless steel
Water resistance: 300m
And don't let the 42mm diameter scare you. For a 300mm automatic square dive, meant to take up a lot of space, the 9.8mm thickness adds comfort to the wear.
Merci
Merci isn't just a watch brand. It's an independently-run concept store, known for home goods, clothes, and accessories. It's like a Parisian version of Dover Street Market or Fred Segel.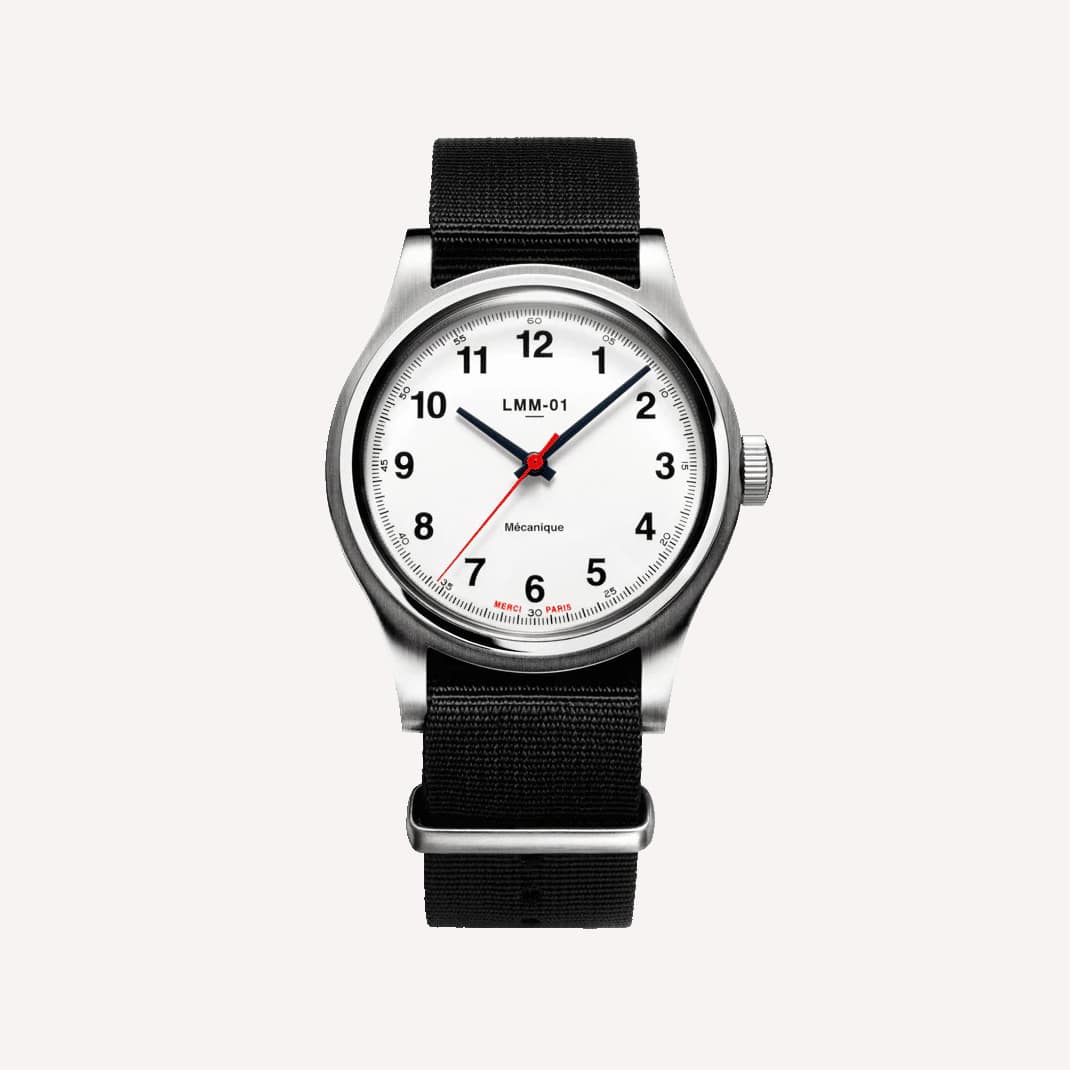 When Merci released their first watch, the LMM-01, in 2017, they took this expansion seriously, employing a respectable Sellita SW210-1 movement and a military watch influence.
It's an instant classic that caught the eyes of real collectors and even French President Emmanuel Macron.
The LMM-01 sports a mid-20th century design often more acquainted with the German Bauhaus watch world.
Dimensions: 38mm diameter, 10mm thickness
Case material: Stainless steel
Water resistance: 50m
It's essentialist but bold, thanks to the stark black and white, with the pops of red on the second hand and the Merci Paris stamp. Importantly, it's also moderately sized and will suit most wrists.
Fugue
Fugue is so new and so independent that their latest model is launching via Kickstarter. That being the case, you can count on them for forward-thinking, scrap-the-old timepieces that you literally can't find anywhere.
The movements and parts of their watches are Swiss, but the founders and the concept are French-born.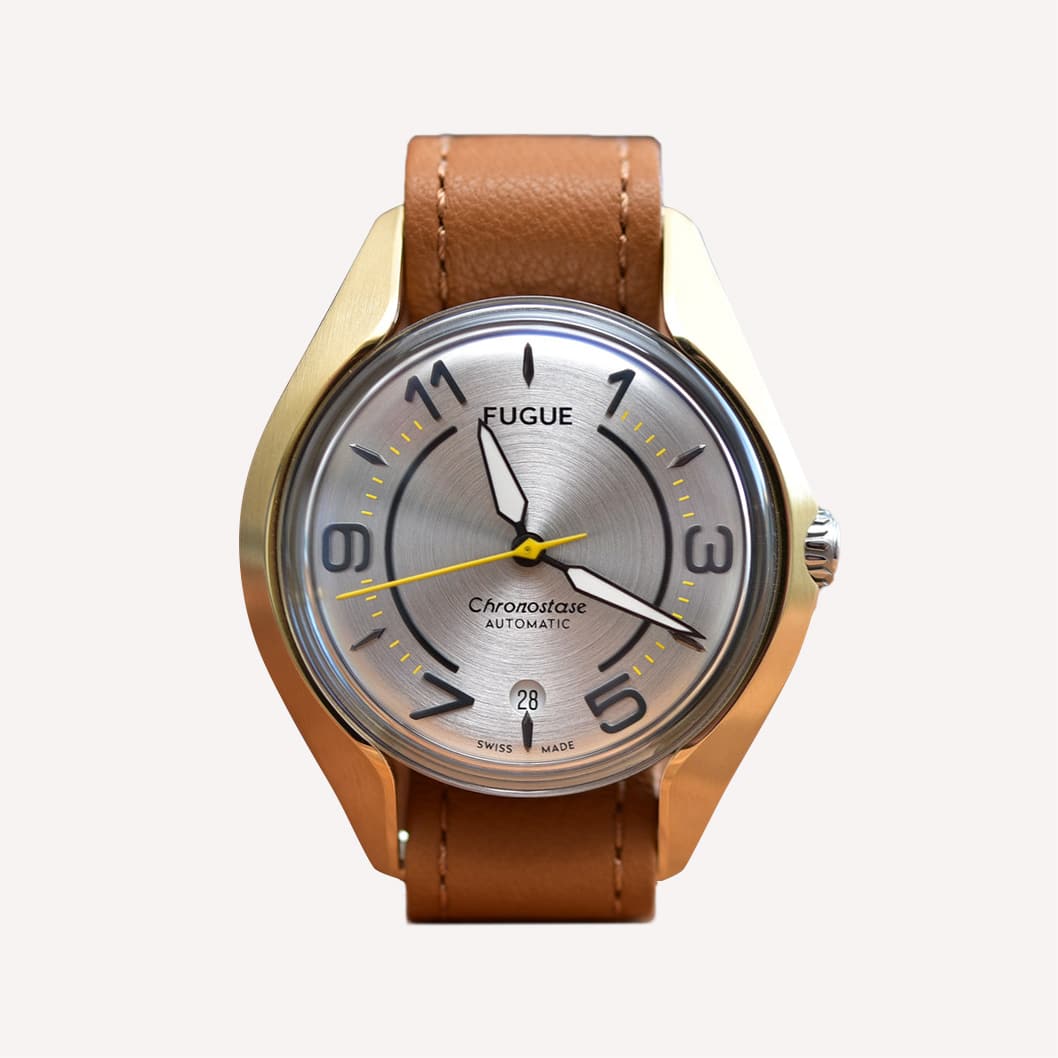 Fugue builds new-concept modular watches, perfectly exemplified by their first model, the Chronotaste.
It features two parts: The case, which is a long-lugged frame, and the watch head itself, which is removably positioned inside the frame.
Is it actually useful, or is this a gimmick? Well, first off, the modularity is definitely cool and tactile. Second, it's always exciting to see new concepts in an admittedly evolution-not-revolution-based industry, even if we don't exactly know what it's good for.
Plus, new concepts don't always have a precedent, so sometimes, we have to live with them for a while.
Off the top of my head, I can imagine a super traditional black-tie event where it's customary not to wear a watch.
If you're curious about the time, and it's a moment in the programming when it might not be polite to take your phone out, you can keep your watch head in your inside tuxedo jacket pocket like a pocket watch.
Dimensions: 40mm diameter, 12mm thickness
Case material: Stainless steel
Water resistance: 50m
Still, the Chronotaste is a cool-looking and fun grown-up toy. And since we don't need to tell time with watches, doesn't that check enough boxes?
Dodane
Known for their pilot watches, Dodane 1857 came back in the 2000s after a decade-long dissolution. This is good news for aviator collectors since they've put out some of the most distinct and well-loved watches in that category, ever.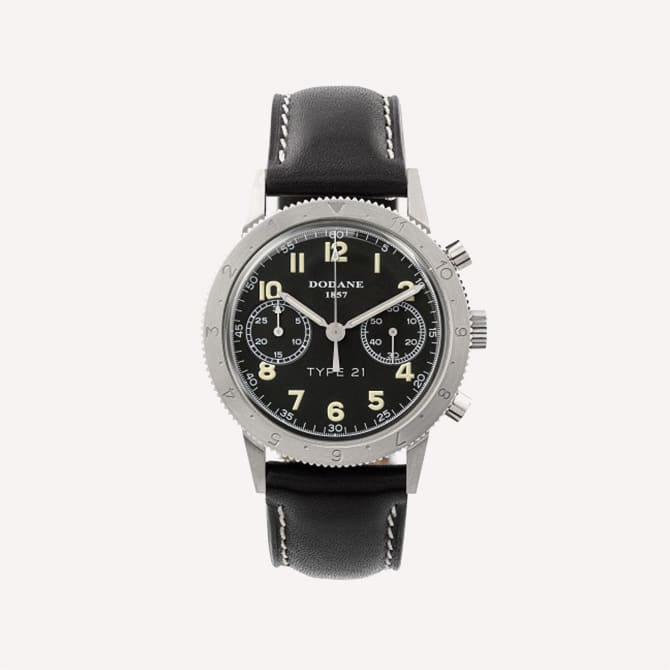 Even today, Dodane's main clients are the NATO Air Forces. If you love military-reliable style tool watches, this French brand is a great place to turn.
They only incorporate trusted sport watch features into their timepieces but create pretty distinct combinations in each watch composition.
Their Type 21 Chronograph was one of their most popular chronographs in the '50s and well into the '80s. Unsurprising, since the original design featured a reasonable 37mm case and a unique arrangement that combined unlike sport watch qualities (dive-like bezel, aviator-like face).
Dimensions: 37mm diameter, 14mm thickness
Case material: Stainless steel
Water resistance: 30m
It's strong-looking, uncrowded, and very slick. You can comb through eBay or other second-hand watch sites to find a vintage version or go for the contemporary anniversary edition.
Alain Silberstein
I saved Alain Silberstein for last because, truth be told, it isn't for everyone. Silberstein is an architect and designer known for iconoclastic and art-forward designs.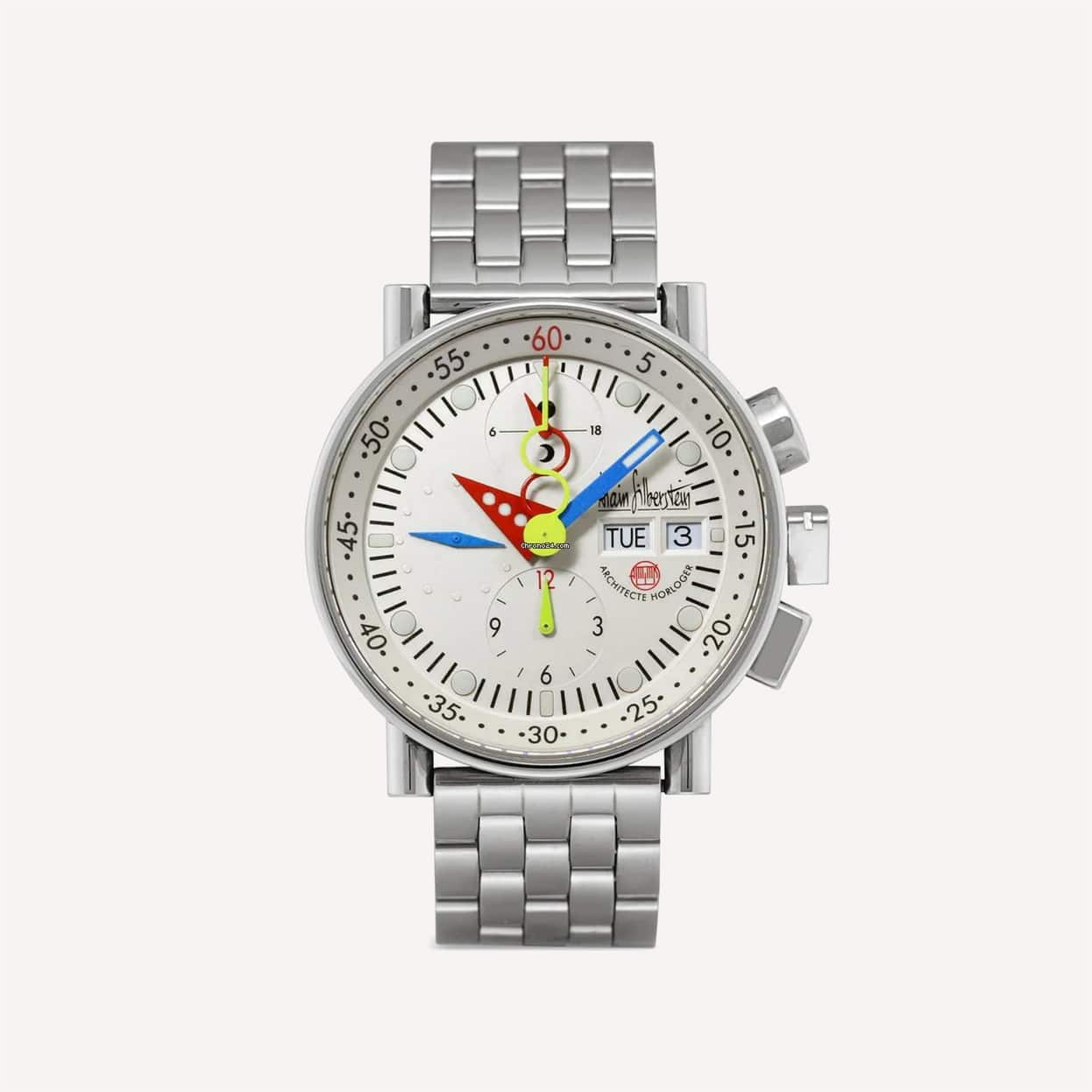 Not to pigeon-hold the average Silberstein patron (since everyone should be able to experiment and try different styles), but many would say these watches are for the fashion guy who goes to gallery openings. What's more French than that, though?
While you might find a Silberstein on Amazon, eBay is better, and Chrono24 is best. His Krono Bauhaus LWO 5100 timepiece is Bauhaus meets Deco meets modern art on a dial.
Dimensions: 40mm diameter, 9.7mm thickness
Case material: Stainless steel
Water resistance: 100m
It features wild geometric shapes with a lot of unexpected turns, from the circular, square, and triangular pushers to the squiggly dial hands. If the standard version isn't enough for you, there's a diamond-encrusted one too.
Which French Watch Will You Choose?
France is already a go-to for fashion and art. This innovative creativity, rooted in history and classicism, definitely bleeds into their watch industry.
The best part about French watch brands is that they not only produce unique yet wearable timepieces but many reasonably-sized models as well!
Questions? Comments? Leave them below!