In this post we'll explain the difference between the three main types of watch glasses: sapphire, mineral and plastic.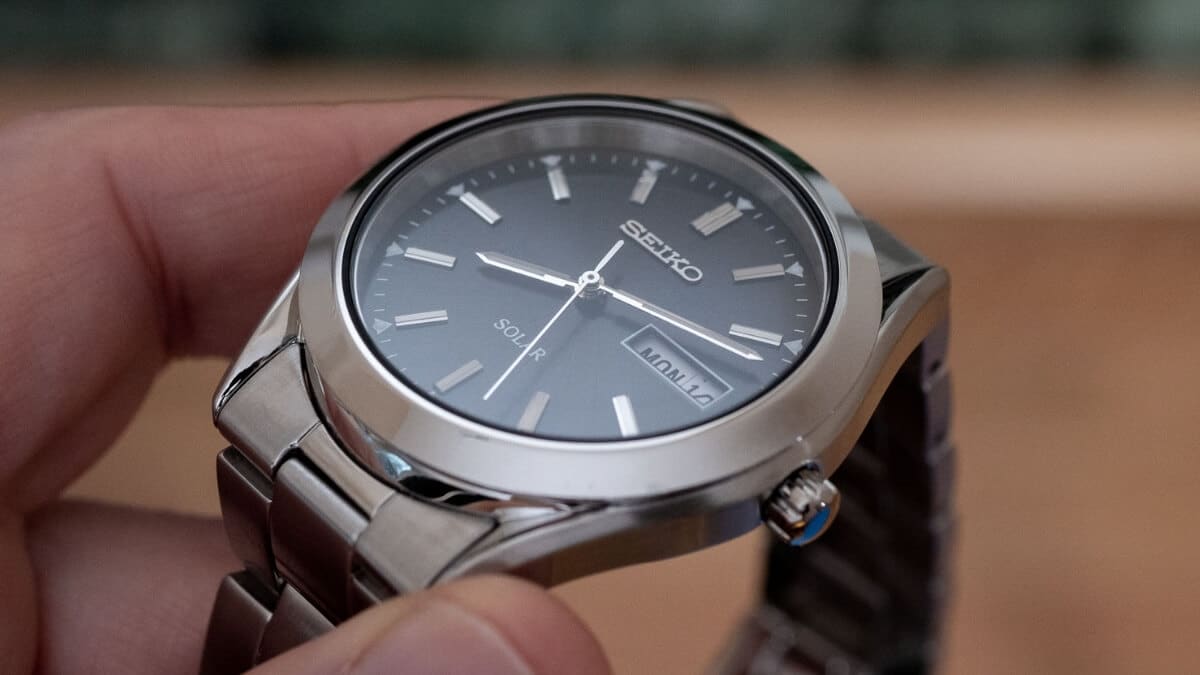 Since the main function of a watch glass is to protect the movement and dial of a timepiece, it's important to know the differences between the variations. For example, you might think that higher end crystals belong on dress watches instead of casual sport watches.
However, strength and scratch-resistance is what makes a watch crystal premium, and it's your casual watches that are more often subjected to high-impact activity.
If you've ever wondered why the sapphire variation of two similar watches comes with a much higher price tag or why some brands slap a cheap dial glass on watches with respectable movements, you're in the right place.
By learning the differences between dial protectors, you can decide what kind you need for which watch, and what you're willing to pay.
Watch Glasses: Crystal vs Plastic
There are three main types of watch glasses, the plastic kind and two crystal kinds. Let's start with the crystals.
Sapphire Crystal
Sapphire crystal is the most expensive of the watch glasses because it's hard, compact, and the most scratch-resistant. It's also often treated with an anti-reflective coating for extra clarity over the watch dial.
Produced in a lab, sapphire is a ceramic material that's crystallized using very high heat, though the resulting material is cool to the touch. So, this watch glass isn't actually a glass at all.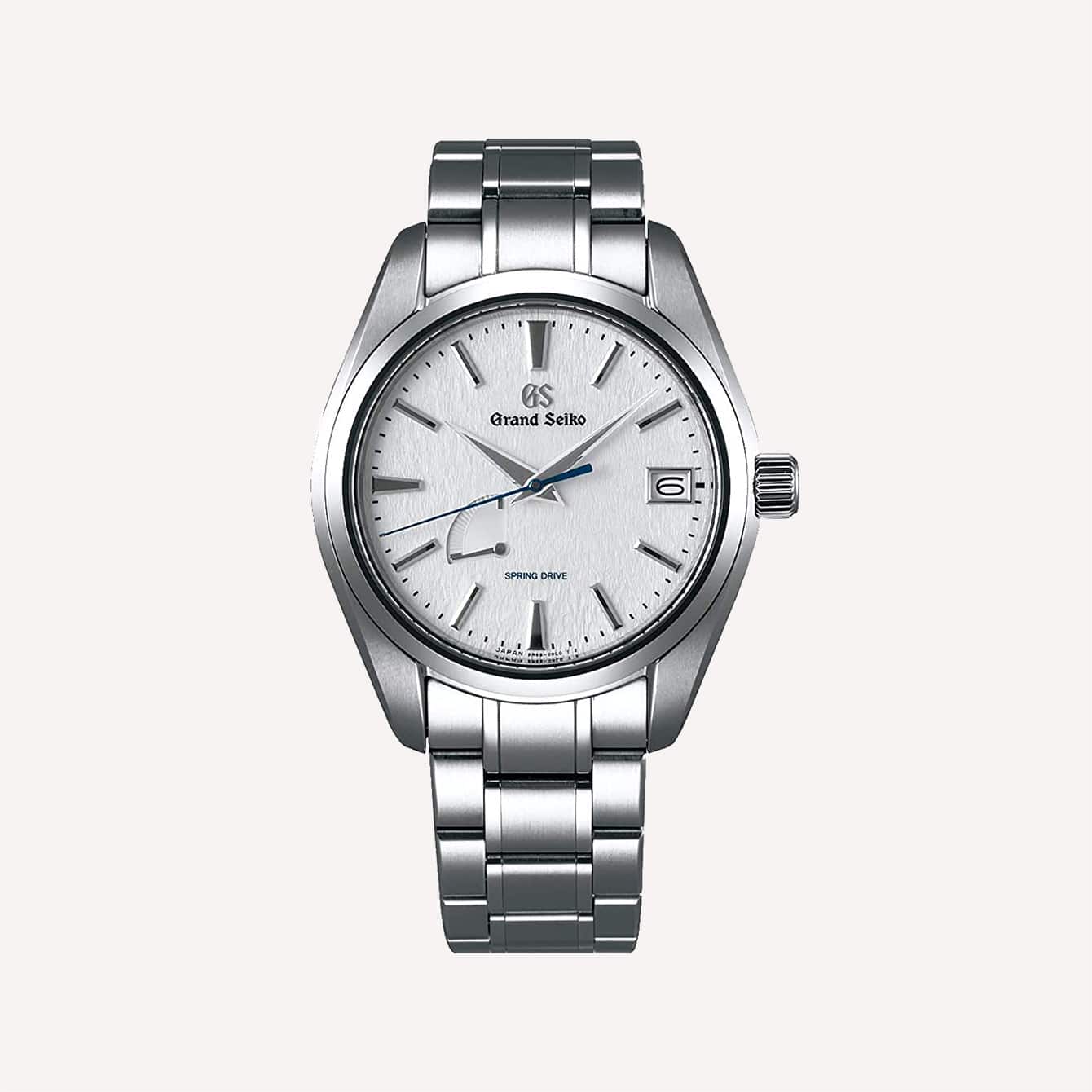 In science, mineral hardness is measured using the Mohs scale, in which sapphire scores a 9 out of 10, surpassed only by moissanite and diamonds. Manufacturers can actually only cut sapphire using diamond-coated saws.
Sapphire has been used as dial protectors as far back as the 1930s. It wasn't common until the 1970s though, when Rolex built their ref. 5100 with a sapphire crystal.
It's since become the choice watch glass for high-end brands like Patek and Vacheron, as well as high-end models and sublines like Seiko's Grand Seiko. Some luxury watchmakers create proprietary sapphires, like Rolex's green Milgauss crystal.
Though it isn't the most shatter-proof of the watch glasses, few of us will engage in the level of impact it takes to actually fracture a sapphire. This is the reason that genuine military watches are typically made with acrylic or mineral glasses though.
Mineral Crystal
Mineral crystals are the original dial protectors of the watch world. Since they're made with standard glass, they used to be prone to shattering and damaging the dial and movement.
These days, mineral watch glasses are treated with heat or chemicals, achieving a level of shatterproof flexibility that even surpasses sapphire. They're also naturally less reflective than sapphire, providing excellent clarity.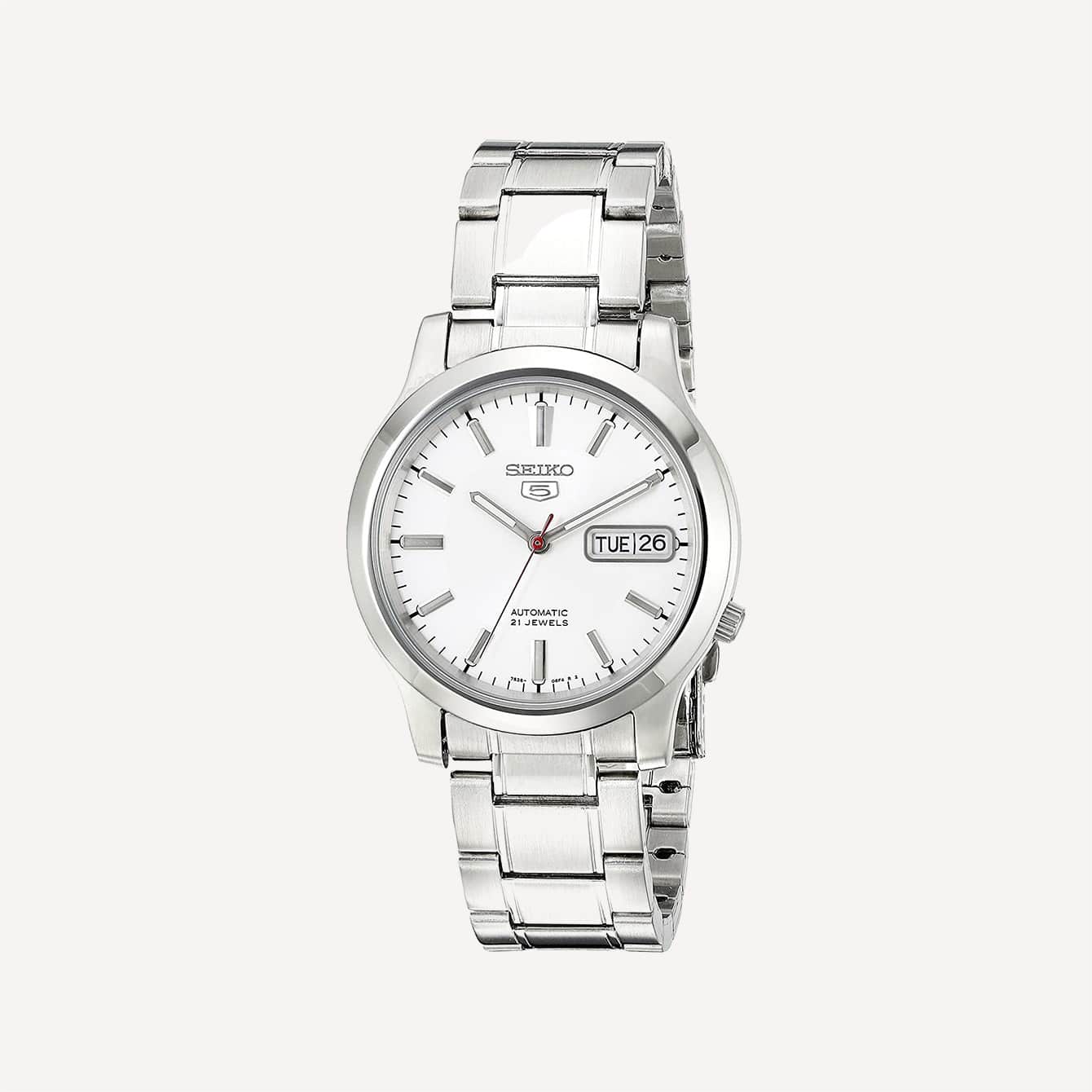 However, mineral is more prone to chipping, so in the practical sense, mineral glasses still rank below AR-coated sapphires. After all, if your watch crystal chips, you're still going to want to replace the whole thing.
Still, mineral is much cheaper than sapphire and way more scratch-resistant than plastic, and replacing them is easy and low-cost. This makes them a popular choice for mid-tier watch brands.
Seiko uses a proprietary mineral crystal called Hardlex. Since mineral is so affordable, brands like Seiko often use it instead of sapphire, focusing their dollars into offering affordable automatics instead.
The sub-100 SNK789 is an excellent example. If you're horologically curious, but on a budget, a mineral-protected mechanical will definitely be cheaper than a sapphire-protected one.
Some brands use a sapphire-coat on their mineral crystals, which provides fine scratch-resistance. The only issue here is that this can be used to upcharge more than necessary, because they get to use the word "sapphire" in the product description. Watch out for that.
Plastic/Acrylic
Neither glass nor crystal, acrylic or plastic dial protectors are the least scratch-resistant, least clear, and weakest option on the list.
Unsurprisingly, they're also the most affordable watch "glass" by a mile. Product descriptions might use a lot of other names like Plexiglas, Lucite, or Perspex.
None of this affects you though, since the difference in names mainly comes from the watch brand's supplier. They're all essentially just a type of plastic.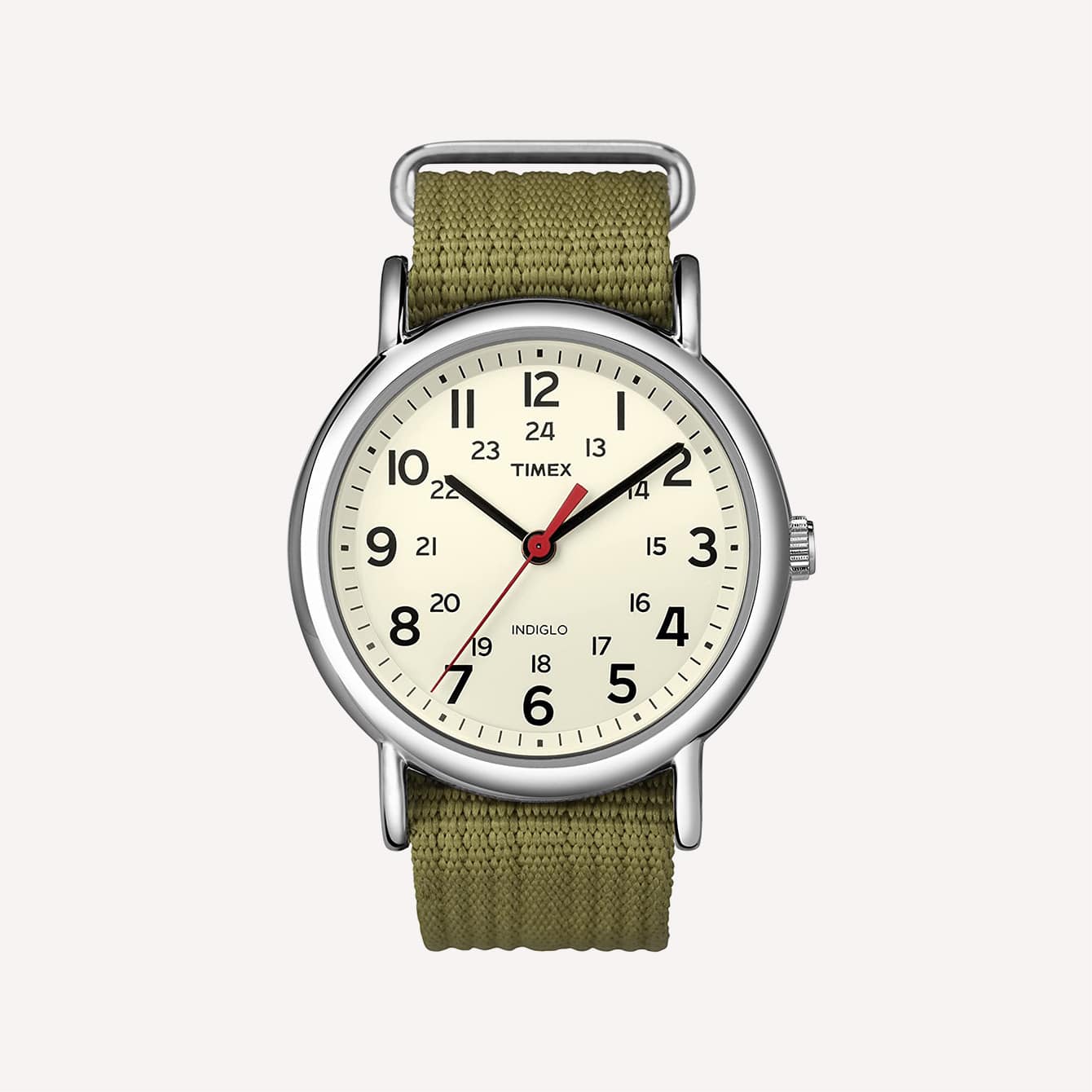 I will say that acrylic has more to offer than just affordability. It's much more lightweight than crystal, and it's cheap and easy to replace and repair. You can often take care of mild scratches with some toothpaste.
Plastic is also impact resistant, so if you've got a beater and you don't care about its aesthetics, acrylic is a practical way to go.
On the design front, plastic is soft and easy to manipulate into different shapes. They can be slightly concave, perfectly flat, or domed for a vintage feel.
And since acrylic isn't as clear as crystal, it provides that interesting (albeit impractical) visual distortion where it bends, and nostalgia buffs love this effect.
Well-designed and ever-popular budget models, for example the Timex Weekender, use acrylic watch glasses. They may be weak, but again, they're easy enough to replace.
If you love a sub-40 watch, and you soup it up with a sapphire crystal, this will definitely cost more than all the instances in which you'll ever have to replace a plastic protector. Also, it's just a funny move to make. It's like how you shouldn't put rims that cost more than the car on that car.
The High-Quality Choice Is Crystal Clear
For clarity and unmatched scratch-resistance, premium sapphire is the way to go. If you're buying a luxury watch, it'll likely already have a sapphire glass. That is unless it's vintage, in which case, if it's an expensive vintage piece, you might want to upgrade to a sapphire crystal.
Mineral crystals are shatterproof and often treated with scratch-resistant coating. This is a great option for mid-tier watches, budget watches, and a practical choice for an affordable beater if you don't care about chipping.
Finally, plastic or acrylic watches are super cheap and lightweight, but definitely not as scratch-resistant or clear as the crystal options.