Looking for a 38mm watch? Here are some great options!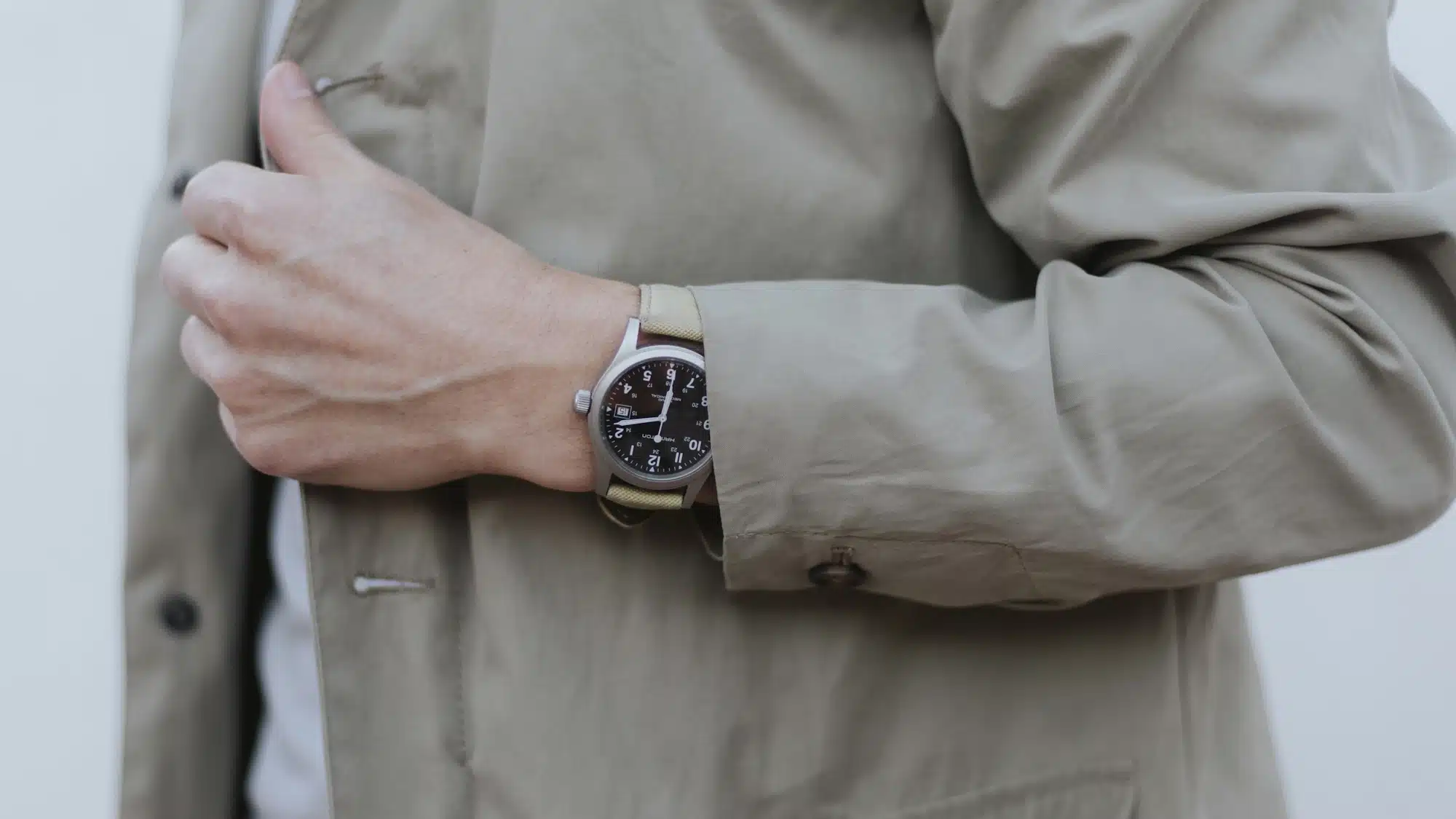 I always think of the 38-millimeter watch as the diplomat of watches. See, 40-millimeter and 42-millimeter models are common today, especially for sport watches. Meanwhile, the original men's wrist watches were often 36 millimeters.
The 38-millimeter bridges the gap — it's not too small of a size for a tool watch, and it's not too big of a size for a dress watch.
That being the case, you'd think there would be more of them out there. Or at least, you'd think that some of the universal icons would come in this size.
When one of my favorite watches, the wave dial Seamaster, came out in the '90s, the mid-size was 36 millimeters and the full was 42 millimeters, conveniently skipping over the 38 mark.
This is likely because 38 millimeters is technically still a large size (though really, it's often more about the lug-to-lug size). Yet, it's the smallest of the large category, so brands often treat it like a half-size.
Fortunately for you, I dug deep and found 15 diplomatically-sized watches so you don't have to.
38mm Watches: 15 Great Options
Here they are! And as usual, every price point and every style is represented:
Hamilton Khaki Field 38
Thanks to sophisticated details like its clean, stepped bezel and the subtle racetrack behind the indices, this Hamilton Khaki Field is a touch more refined than your average military watch.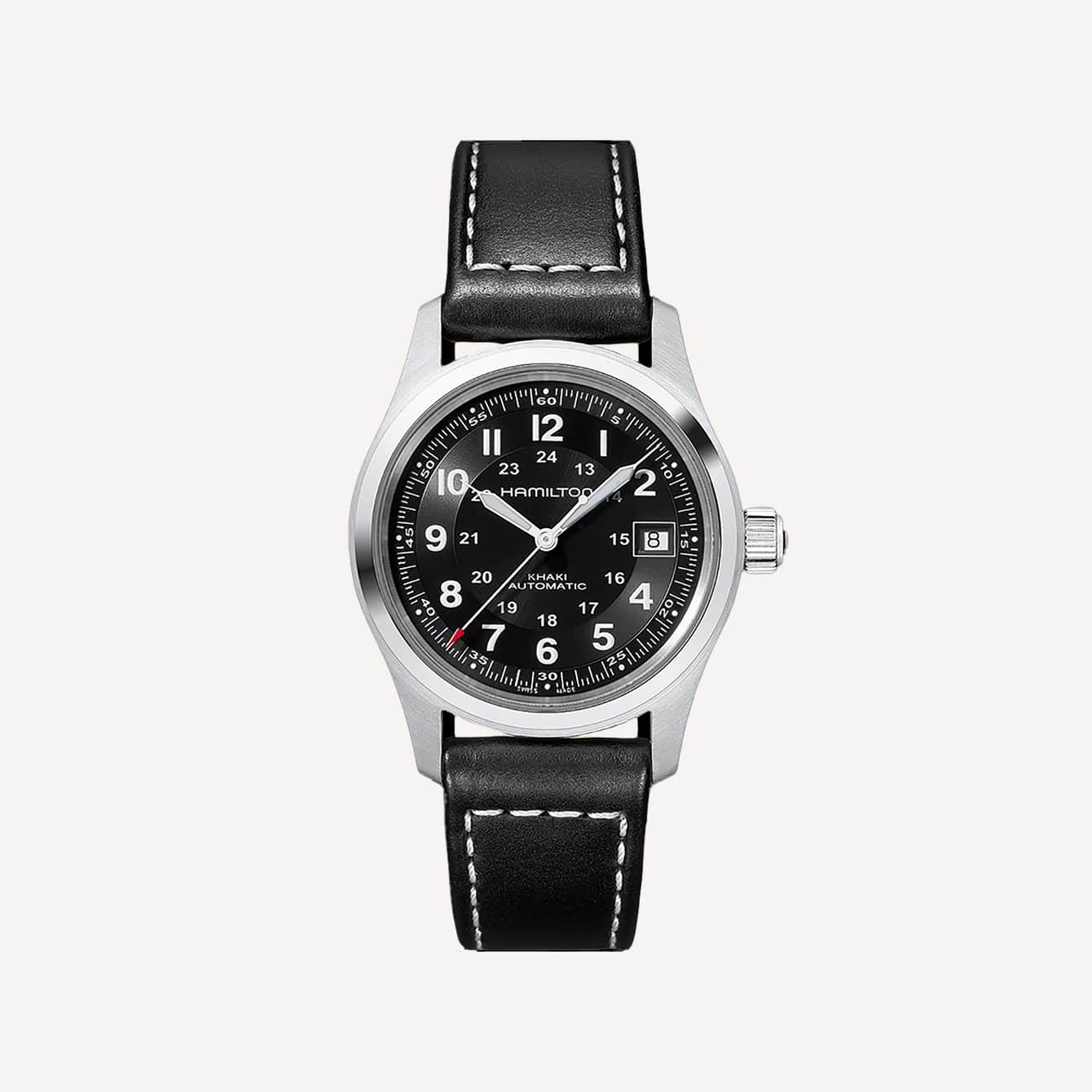 Since field watches are all about honest practicality though, all of these visuals also happen to be pretty functional. The indices are slightly highlighted and therefore more legible, and the polished silver outline around the syringe hands give them more definition.
This is probably why the Khaki Field is such a go-to when it comes to premium, reasonably-priced field watches. It's just so versatile.
Thickness: 11mm
Case material: Stainless steel
Water resistance: 100m
It's powered by Hamilton's famed H-10 automatic caliber, which is resilient and beautifully patterned. The most impressive thing about it though is its 80-hour power reserve which really helps this model punch far above its price point.
Seiko SKX013
Okay, so to be completely honest, the now-discontinued Seiko SKX013 isn't technically worth the money it goes for on secondary markets if you're looking solely at just how it's built.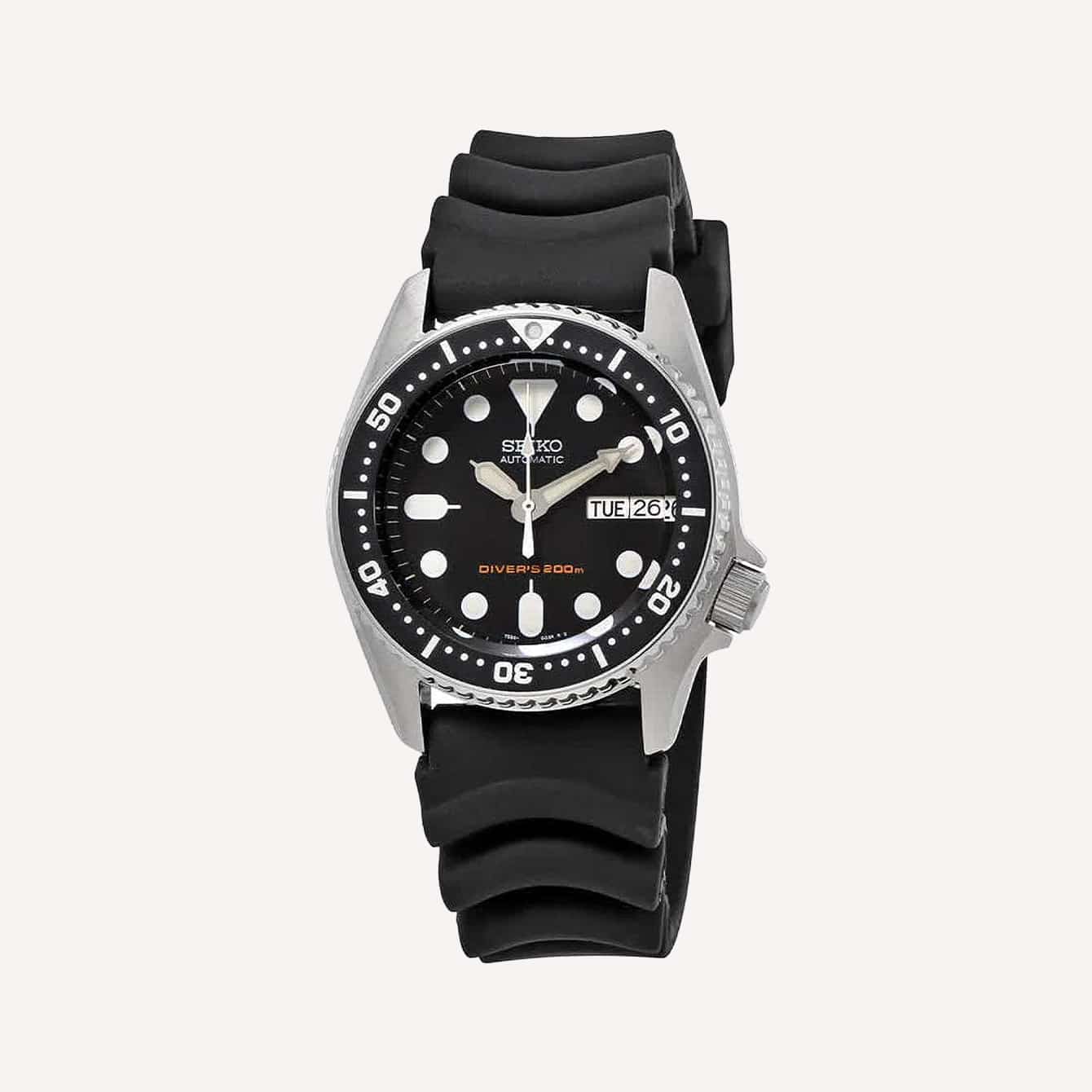 I'm not saying it isn't a good watch, but more than anything it's a collectible, a fan favorite, and a cult legend. It is a reliable diver and an esteemed beater.
Plus, owning this watch is like being part of a club. There's a whole community of SKX lovers online in case you need to crowd-fund some information. Just head to any watch forum and you'll find a pretty big support system for questions and concerns regarding this watch.
Function-wise, it runs on the brand's 7S26 movement. It's a lot like the upgraded 4R automatics, only it doesn't hack or manual wind. It's still a heritage movement though and that being the case, few people opt to upgrade it.
Dimensions: 11.5mm thickness
Case material: Stainless steel
Water resistance: 200m
One more watch-nerd-level note on the SKX013: If the model you're looking at ends with a letter J, that is an SKX013J, it's the rarer version that's made in Japan. There's a 21 jewels mark below the 200m mark on the dial. If the model ends with a K, the 21 jewels is omitted for a cleaner-looking face.
Audemars Piguet Royal Oak Selfwinding Chronograph
By combining elements like exposed bezel screws with classy features like its array of brushing and polishing, Audemars Piguet made the industrial look absolutely posh with the Royal Oak.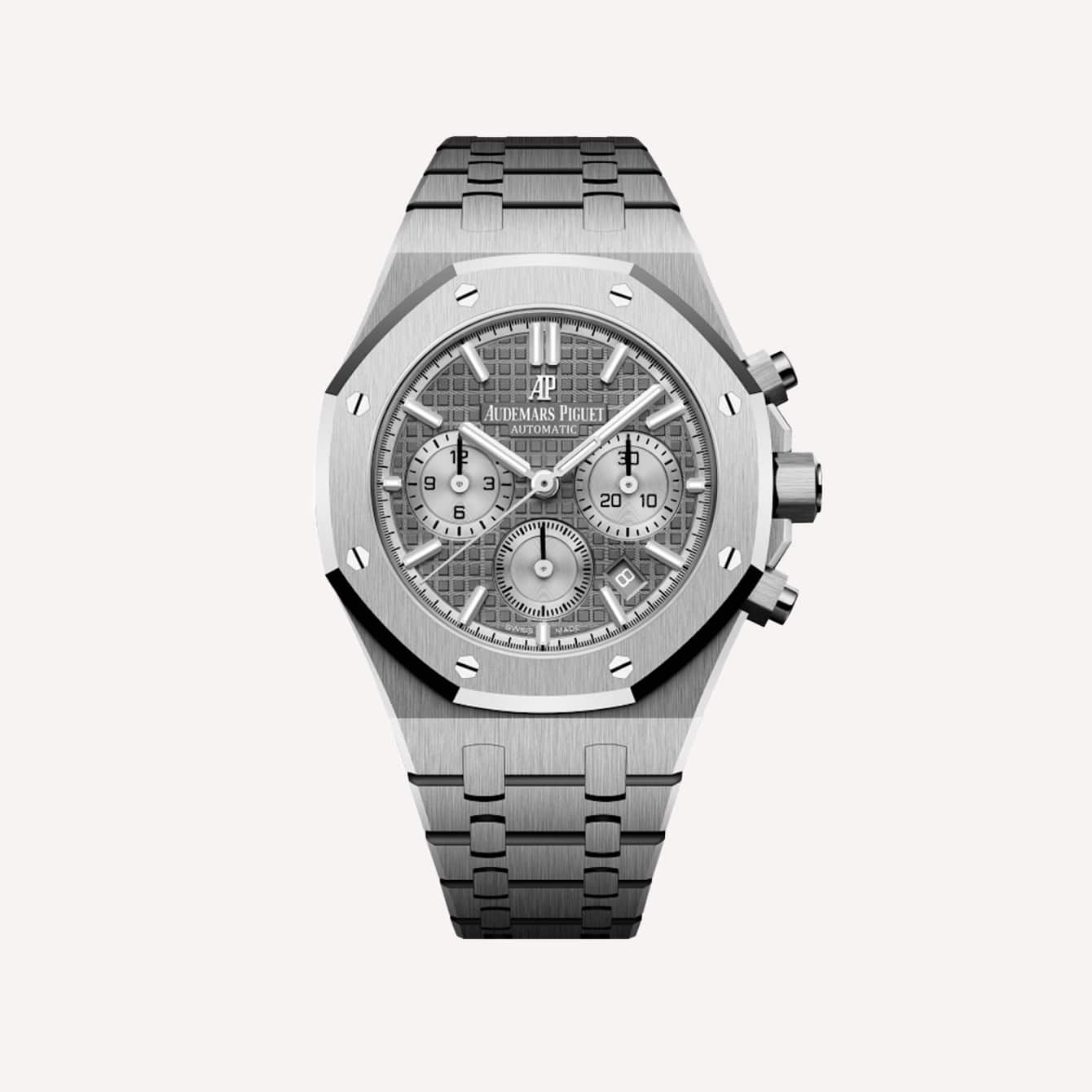 This chronograph version adds another visual layer, a sporty one, making this watch even more dynamic.
The white gold markers look like they're securing the dial, which fully reinforces the watch's sturdy but graceful style. In addition to the exposed screws, all of the other signatures are there too, including the net-like design on the dial, also known as Audemars Piguet's Grande Tapisserie pattern.
Thickness: 11.5mm
Case material: Stainless steel
Water resistance: 50m
There are just a lot more surfaces and sections on this version of the Royal Oak compared to the non-chronograph versions. Between that and the unique almost robotic integrated bracelet, this version is undeniably compelling throughout.
Boldr Field Medic II
The Field Medic II by Boldr offers one of the best value propositions when it comes to being a pragmatic and good-looking timepiece.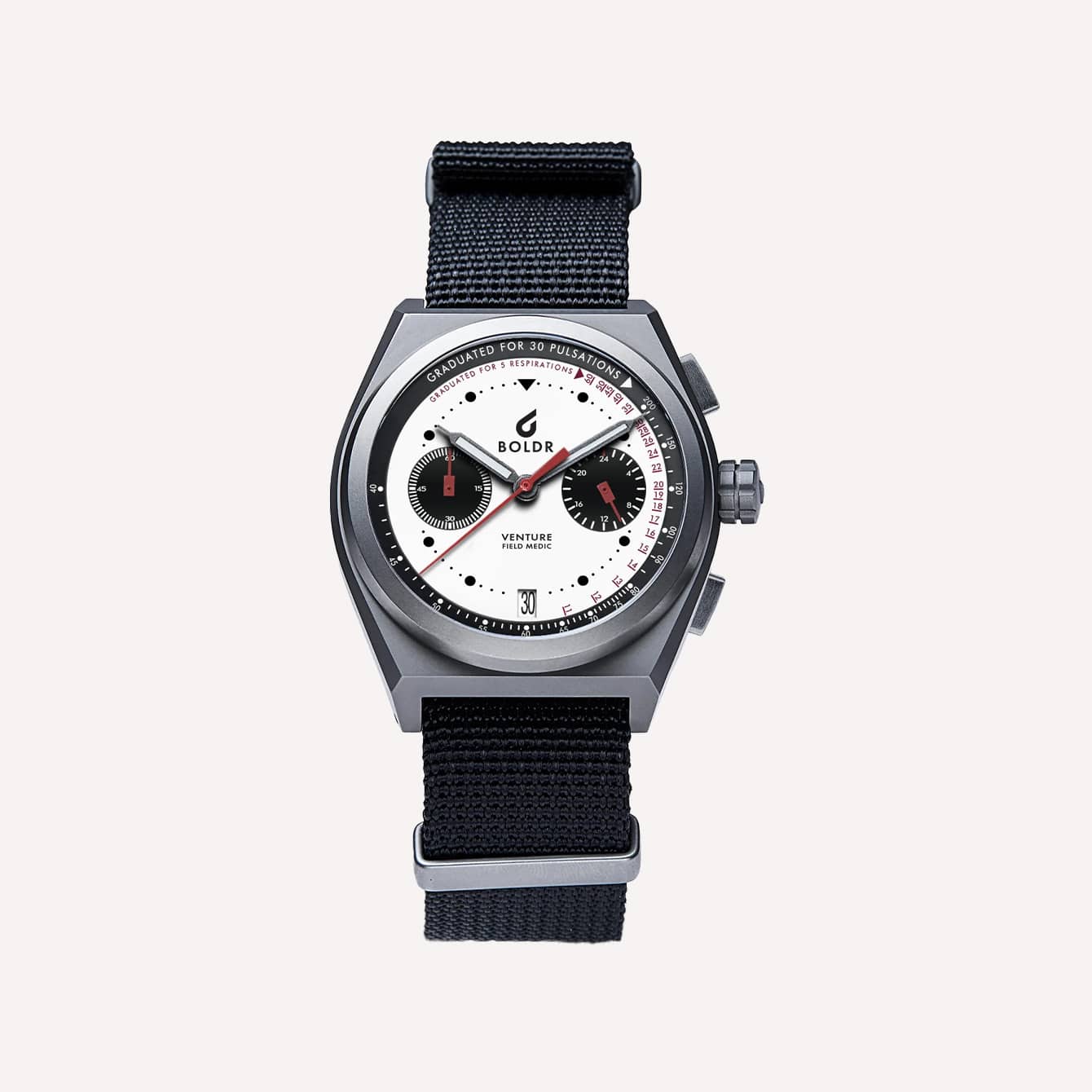 The dial has a charismatic peppered look to it; it's busy but uncrowded thanks to the perfect organization and color coding throughout. Those pops of red add liveliness without taking away from the functional aesthetic.
Even more, it's a real field medic watch that actually allows you to count heart and respiratory rates, among other uses. Though it's inspired by the healthcare community, you don't have to be a medical professional to enjoy its professional looks and strong build.
The case, with its machine-like and tactile two-story crown, is made out of light but strong titanium.
Thickness: 12.2mm
Case material: Titanium
Water resistance: 200m
It's almost gunmetal in its dark and matte quality, which looks absolutely commanding. The movement is a mecaquartz caliber, which offers the buttery second-hand sweep of an automatic, but the accuracy of a quartz.
Cartier de Extra-Flat
I know that Cartier's square-shaped models, the Tank and the Santos, are the brand's tentpole designs. If you like the idea of these classy dress watches but just aren't a square-watch kind of guy, the Cartier de Extra-Flat might be the watch for you.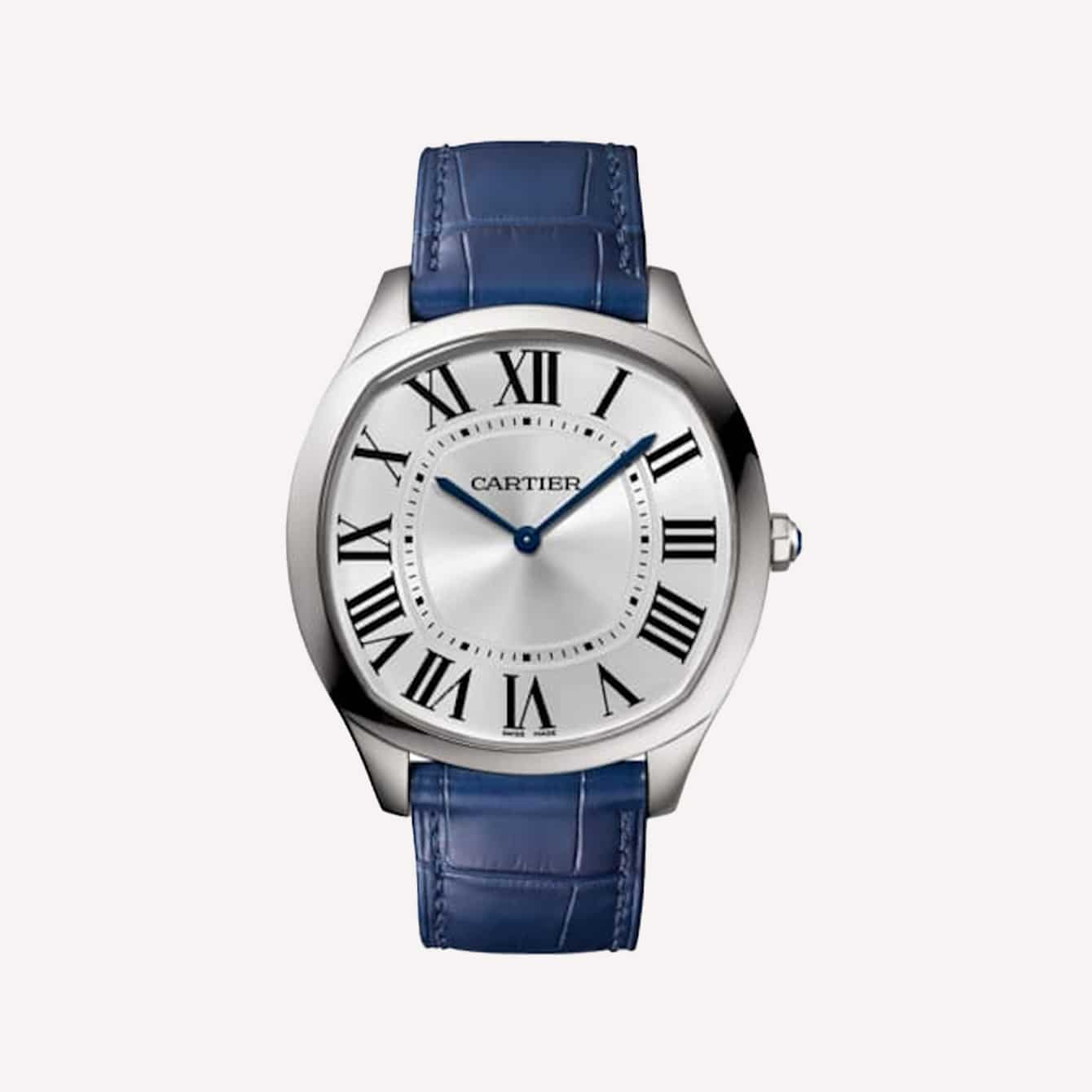 The bloated square design visually sits somewhere between a traditional round case and the brand's famous rectangular cases, but it wears just like the former.
Moreover, as its name suggests, its comfortably lightweight 6.6-millimeter height allows you to wear it and forget it, which is ideal when it comes to effortless style.
Thickness: 6.6mm
Case material: Stainless steel
Water resistance: 30m
The features we all know and love from Cartier are there, from the stately Roman numerals pointed at by royal blue hands to the gem-like crown. It's a different shape and wear than the more famous Cartiers, but it's clearly still in the family.
Panerai Luminor Due
Yes, you read that right — there's a Panerai on the list. In 2016, the Luminor Due came out so that the brand could finally tap into the slimmer, smaller market.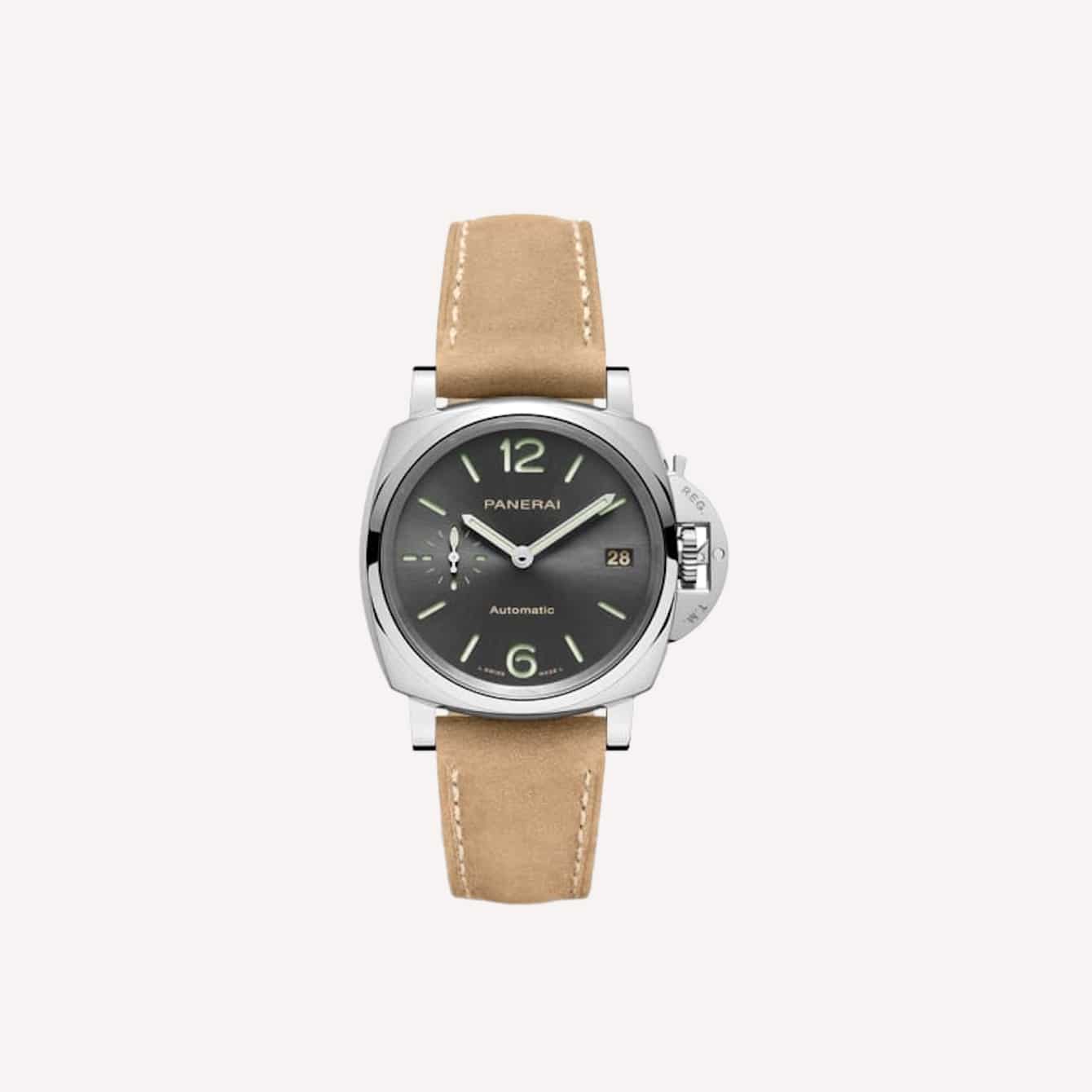 Here's the thing. With its signature cushion case (which is stunning), the bold 12 and six indices, and that tank-like crown protector, this watch doesn't really have to be any bigger than 38 millimeters.
It has visual size, which is a sign of smart design compared to simply taking up wrist real estate.
Thickness: 11.2mm
Case material: Stainless steel
Water resistance: 30m
It's still a brawny watch, but a lot more practical and convenient. The sandwich design of the watch face adds dimension, especially with the satin-like composition on the top dial. It's a monster of a timepiece, but a monster that's been to charm school.
Breitling Navitamer 38
The folks over at Breitling categorize the 38-millimeter Navitamer as a ladies' watch. However, I'm going on record and saying that there's nothing inherently feminine about the way this watch looks.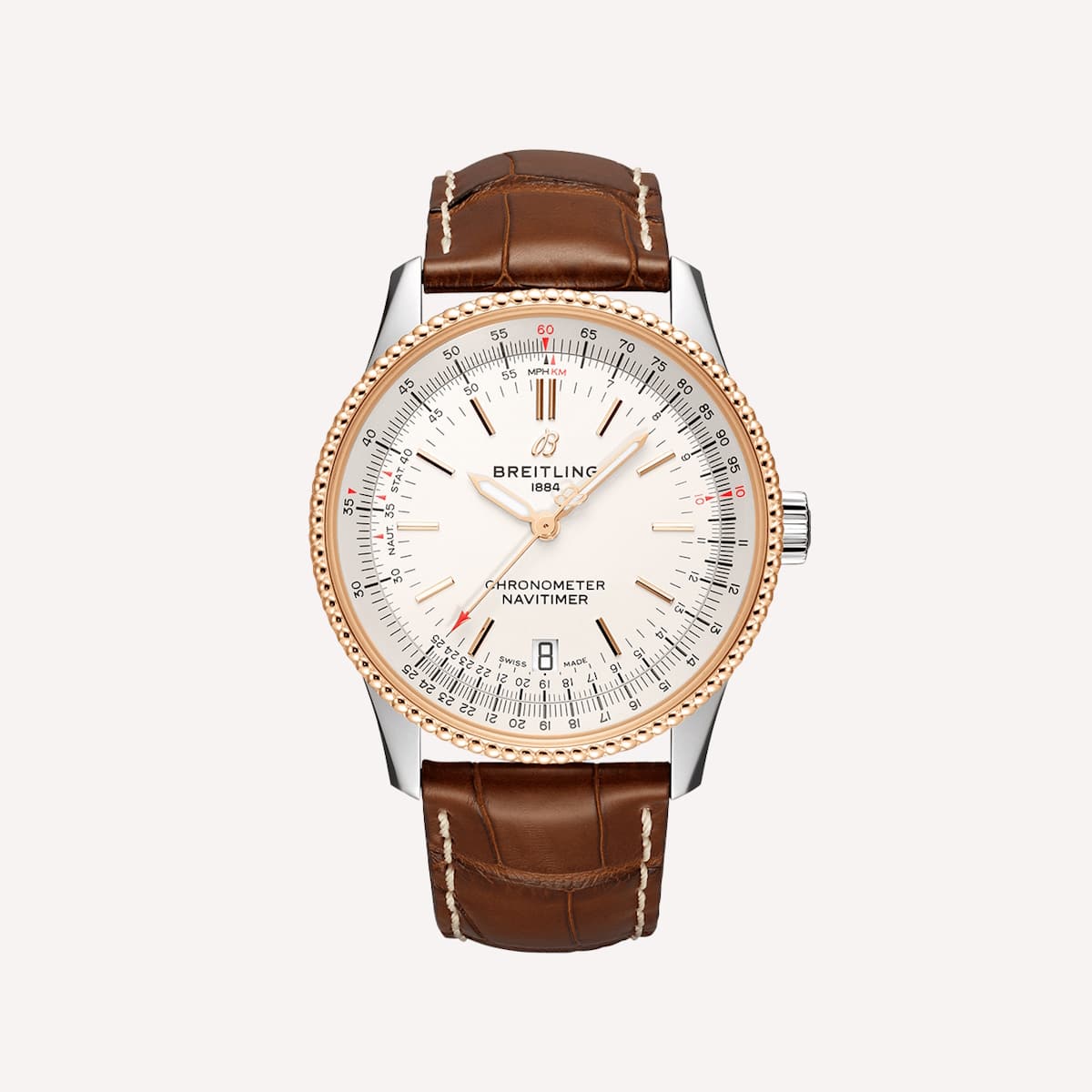 The main feature that separates it from the men's versions is the pearled bezel, and I think it adds an elegant proportion to the otherwise function-forward design. In fact, it goes well with the shiny and superbly-applied baton indices.
The Navitamer 38 is a distinguished balance of traditional dress watch beauty and a fun gadgety design. And, it's the only slide rule watch on the market that can lay claim to this.
Thickness: 9.9mm
Case material: Stainless steel and gold
Water resistance: 30m
You can get the case in stainless steel or 18k red gold, both of which partner excellently with the alligator leather strap. Either way, it'll still run on a COSC-certified Chronometer.
Omega Speedmaster 38
The Omega Speedmaster 38 took what the 1988 Speedmaster Reduced did, that is, offered a smaller version of the much-loved Speedy Pro, but took it to the next level. For one thing, it's even smaller than the Reduced.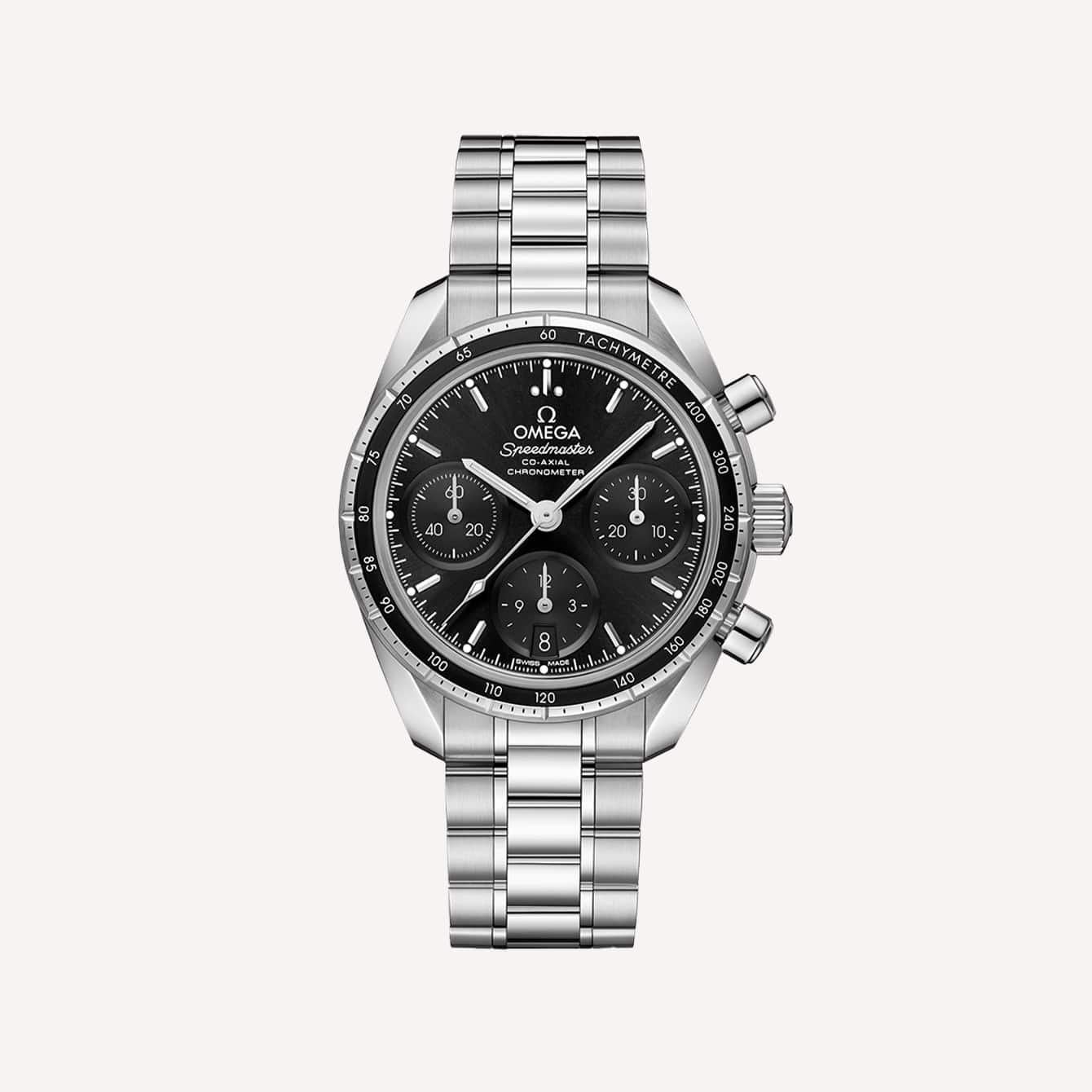 And beyond that, it runs on a Chronometer with Omega's signature co-axial escapement. This results in reduced friction and greater accuracy the more you wear it over time.
I also think it's better looking. Despite being smaller, it looks more like the Speedmaster Pro, with fully-lined subdials, multi-surface indices, and an overall more complex and less abbreviated look.
Thickness: 14.7mm
Case material: Stainless steel and gold
Water resistance: 100m
Did I mention the sapphire crystal that's AR-coated inside and on the outer surface?
Tudor Royal 38
The Tudor Royal has the same sculptural quality as its Rolex cousin, the Date-Just, as well as the Omega Constellation.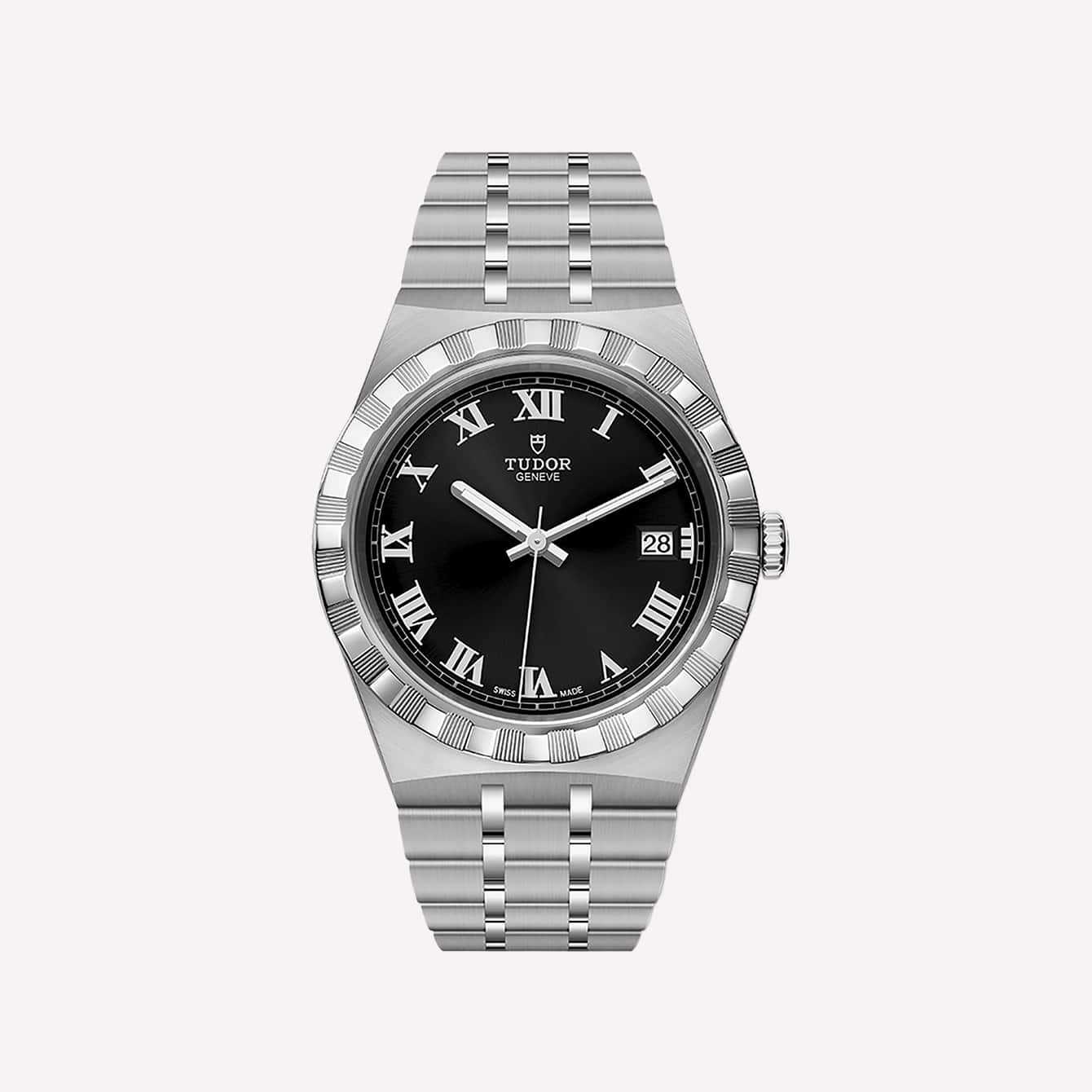 The divots on the bezel add a monumentality that's perfectly complemented by those aristocratic-looking Roman numerals. It's definitely in the same family as the other dressed-up everyday watches.
The integrated bracelet adds a bit more muscle to this watch though. With it, the watch looks bigger on my wrist, though it still wears comfortably and doesn't look oversized, particularly thanks to the shorter crown.
Thickness: 9mm
Case material: Stainless steel and gold
Water resistance: 100m
While the face and bezel lend to a more formal appearance, the overall silhouette looks more athletic and cuff-like. It definitely offers a sportier energy than a fluted-bezel Date-Just, but it does so without taking away from the overall balance.
Nomos Glashütte Reference 164
If you love Bauhaus design, few do it like Nomos Glashütte. Truly, this Reference 164 combines artistry with production and practicality, a masterclass in the always-coveted form equaling function.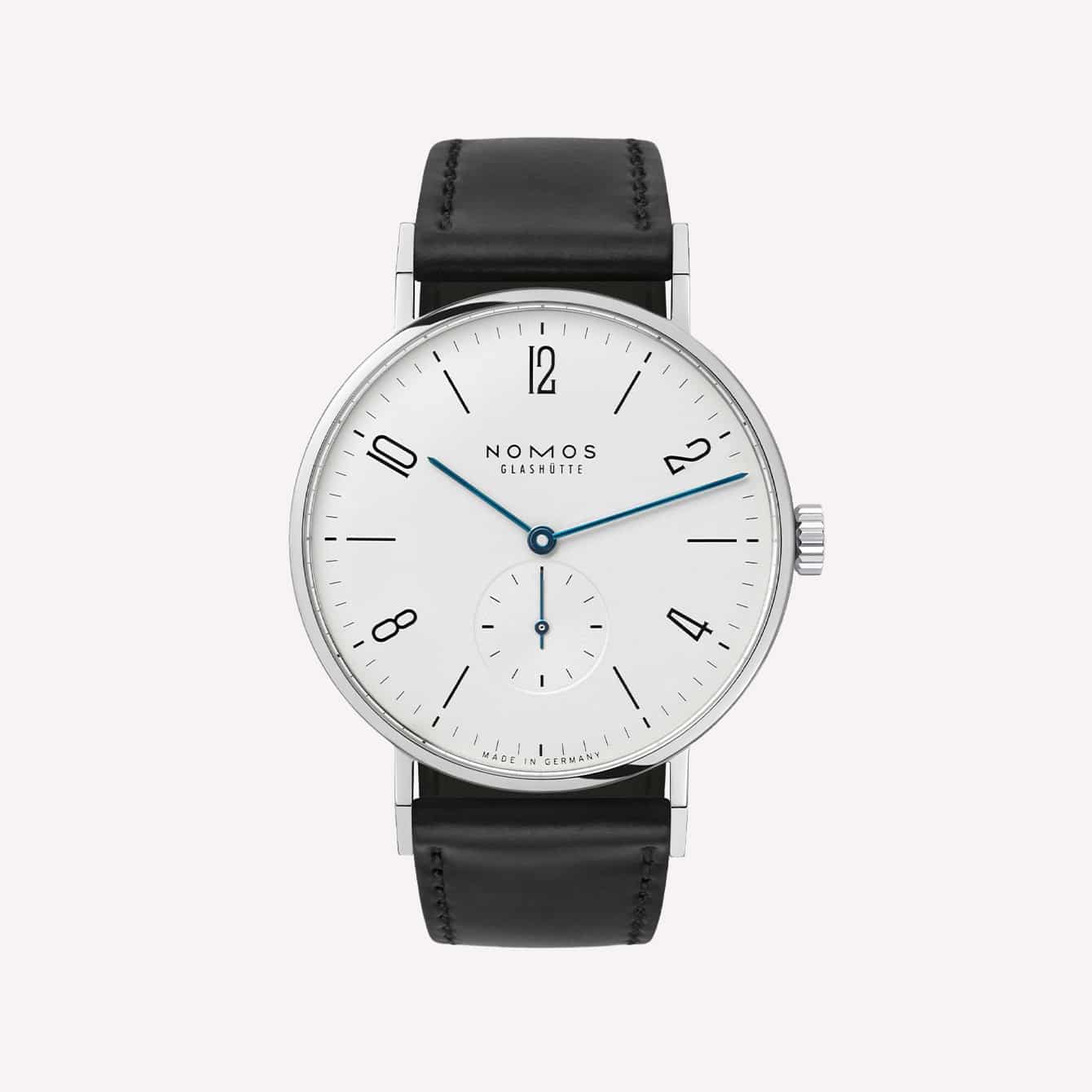 It's the kind of timepiece for guys who don't want to act like they care about style, but do care just enough to want a cool factor about their watch. It's just so clean-looking.
It's easy to read, since everything has an elongated aesthetic to it, with the hands touching basically everything at the edges of the dial.
Even the Arabic 12, 2, 4, 8, and 10 have an abstract quality that matches the line-forward look. With the blue hands and subdial though, there are still fun details, but they're of course useful.
Thickness: 6.8mm
Case material: Stainless steel
Water resistance: 30m
Also, the Reference 164 is just a tad smaller than 38 millimeters with a height of just under 7 millimeters, meaning this automatic wears super comfortably.
Weiss Standard Issue Field Watch
The word artisanal gets thrown around a lot, but Weiss is actually the real deal. This Standard Issue Field Watch is a perfect example.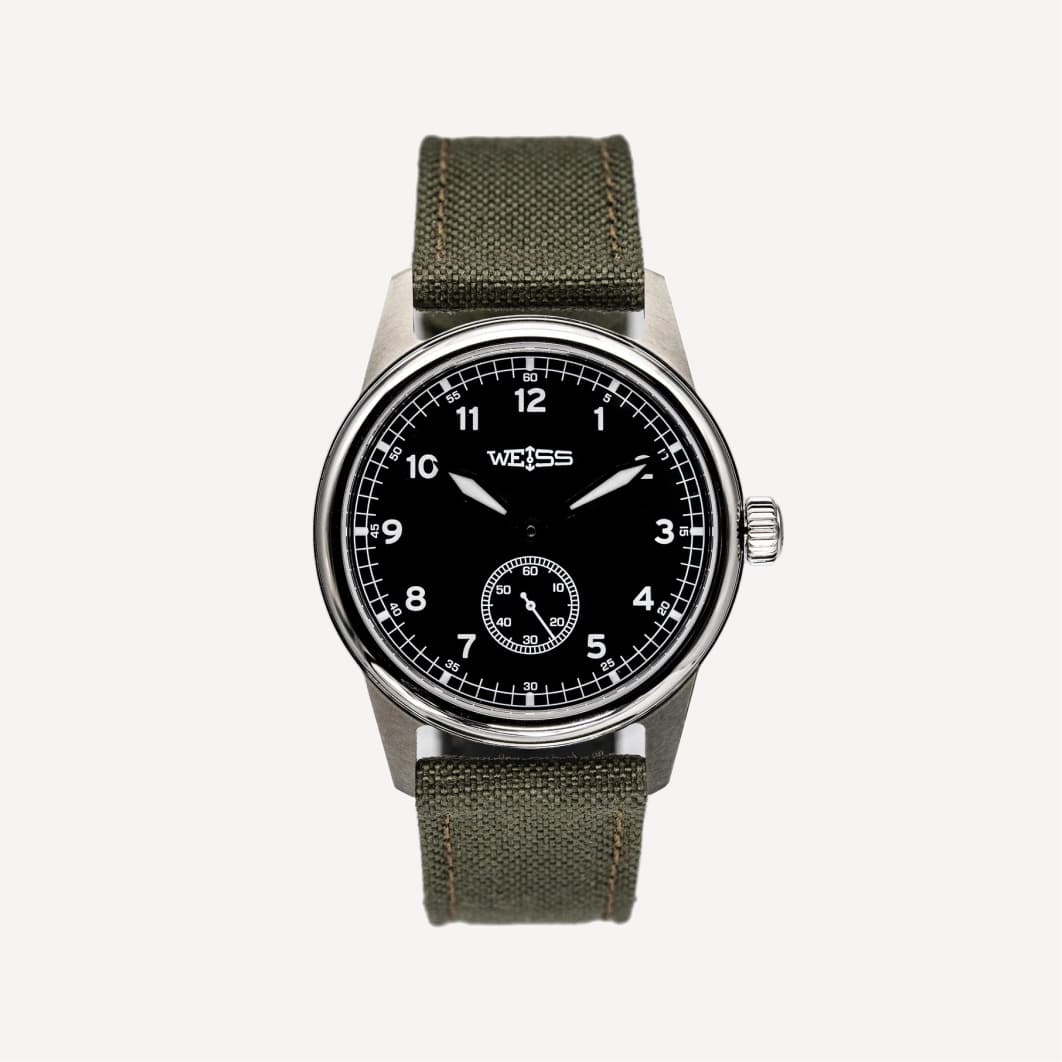 The hands are black-oxide treated which reduces friction for a longer-lasting watch and ups the resistance, the dial is hand-painted naval brass which is strong yet ductile, and the surgical-grade stainless steel case is hand polished. This watch is truly a piece of high-end craft and a lifer.
That rounded bezel right next to the curve of the double-domed sapphire, as well as that charming subdial, add sleekness and style. It's definitely chicer than most military watches, but is safely casual and doesn't betray the tried and true elements of the template — standard but sophisticated, I like to say.
Thickness: 9.2mm
Case material: Stainless steel
Water resistance: 100m
Oh, and the exhibition caseback for the manual winding movement adds a fun level of engagement and tactility. I think we need more contemporary manual-winding watches.
Baltic Bicompax 002
With its veritable feast of textures, the Baltic Bicompax 002's dial is like a room that's modern and elegant, and fun yet clean. It's like a room designed by an interior designer on the cutting edge.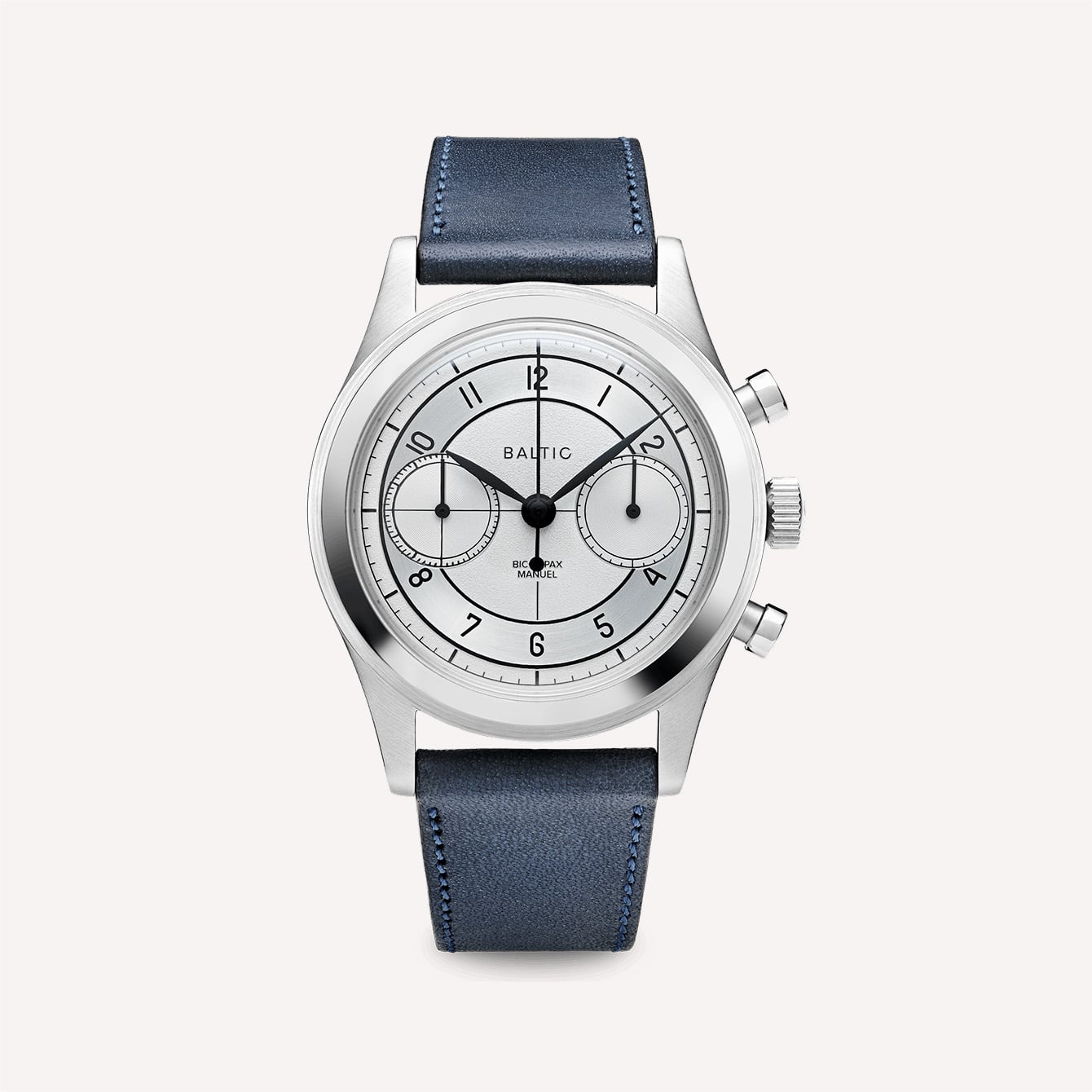 The mix of brushed and sandy surfaces takes in light in different, exquisite ways, not to mention perfectly complementing the concentric circles on the subdials.
It's a wildly effective model for a one-watch collection because it's a bit Art Deco, but modern, but a bit retro too, and overall sleek and fascinating to look at. The Hesalite crystal is extra high, adding extra space and much-deserved protection between it and the unique dial.
Thickness: 12mm
Case material: Stainless steel
Water resistance: 500m
The manual-wind caliber is a column wheel movement that is reliable and easy to service. As such, this watch is both a piece of art and a piece of gear.
Bulova Hack Watch
The Bulova Hack is a real American icon, and one of my favorite field watches out there. It's a timeless military-style timepiece, and yet it's so identifiable.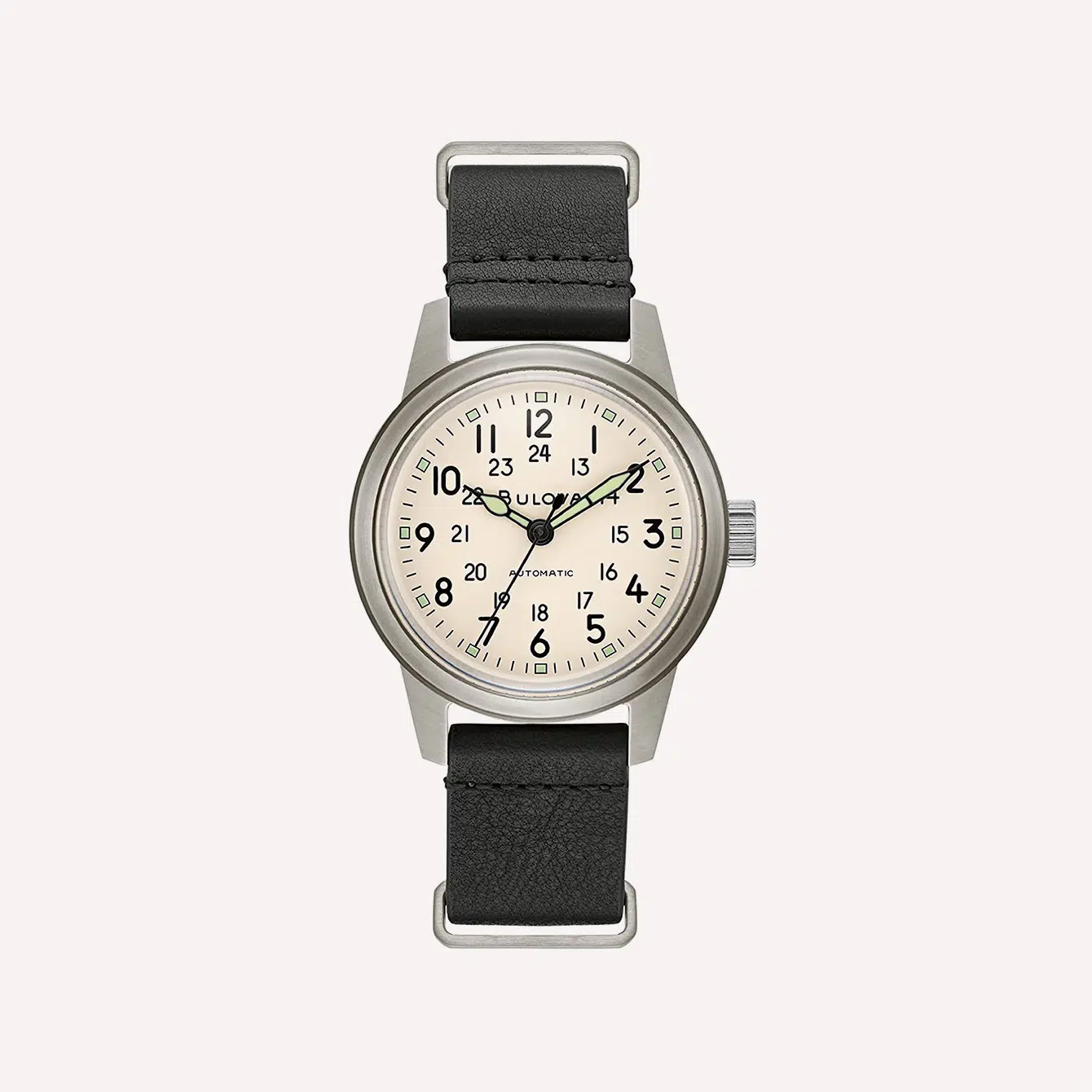 The shape of the hands are a bit ceremonial, but the lack of detail (other than the two-window design per hand) ensures it isn't overly ornamental. I can only describe them as underdeveloped cathedral hands.
They point crystal-clearly to the Arabic numbers, as a proper military watch should, while the pale green shade hat-tips to the lume and looks handsomely neutral against the cream dial.
Thickness: 13.45mm
Case material: Stainless steel
Water resistance: 30m
The Hack is straight from Bulova's archives and has US heritage, though their Citizen association also gives it the benefit of Citizen's top-notch horological discipline. With its history and 21-jewel movement, this watch is an easy buy.
CWC British Military G10
If you want a straightforward workhorse that only incidentally looks cool, go for the CWC British Military G10. See, the Cabot Watch Company provided watches to the British Ministry of Defense. In fact, they were the original suppliers.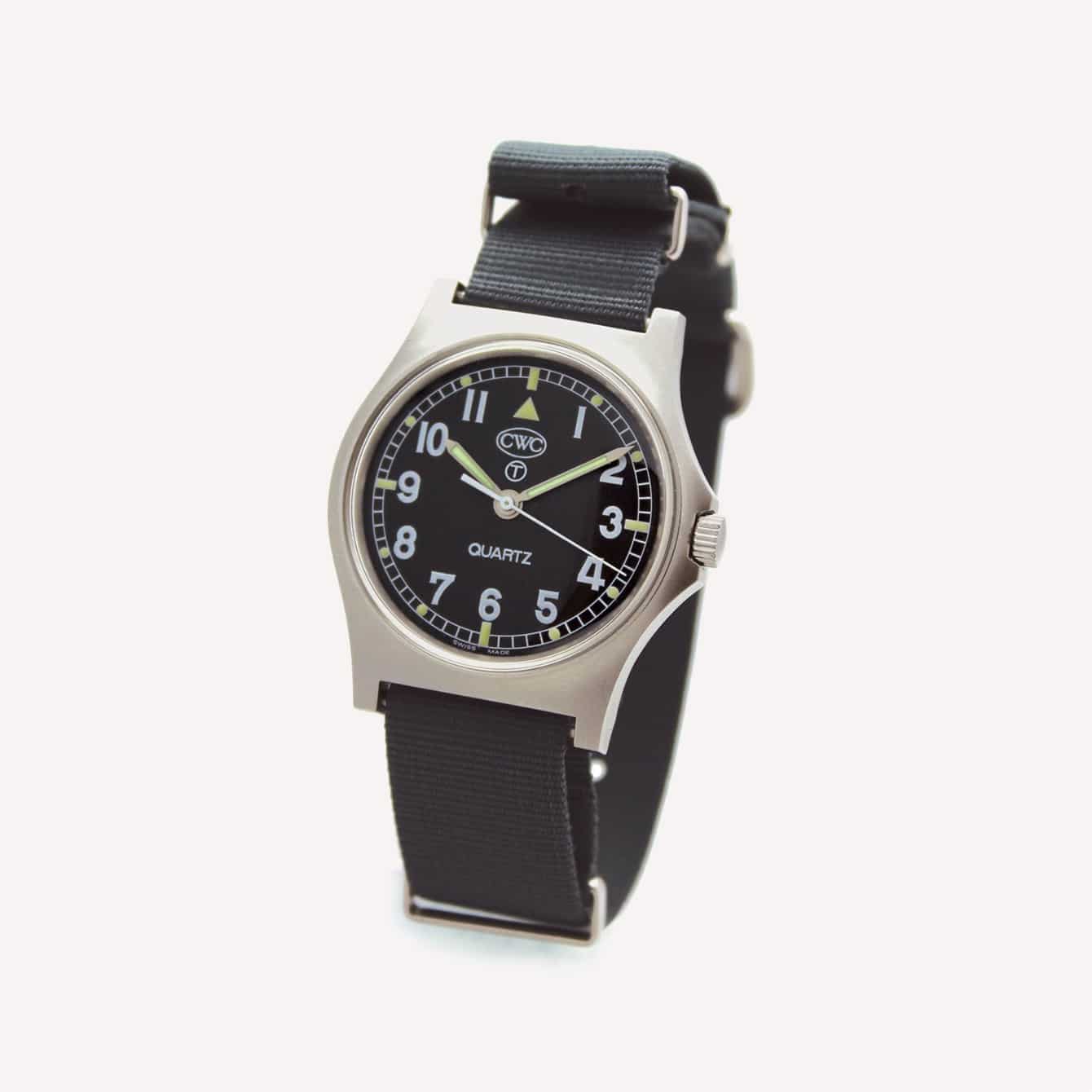 So what we've got here is unbridled function. It's a true military standard, that also happens to have a reputation thanks to that British military street cred.
It's no-nonsense, durable, and accurate. It's as good-looking as any proper field watch, but you can also choose between white, blue, orange, or red hands.
Thickness: 12mm
Case material: Stainless steel
Water resistance: 50m
Between that and the option to engrave the back, there's a personalization factor here that makes this a thoughtful gift option that doesn't break the bank.
Tissot Everytime 38
The Tissot Everytime is a perfect everyday watch in every sense of the word. You can wear it with a Nato or a leather strap, with a suit or jeans, and in a wide range of dress codes. In my head, it's another one of those one-watch collection nominees.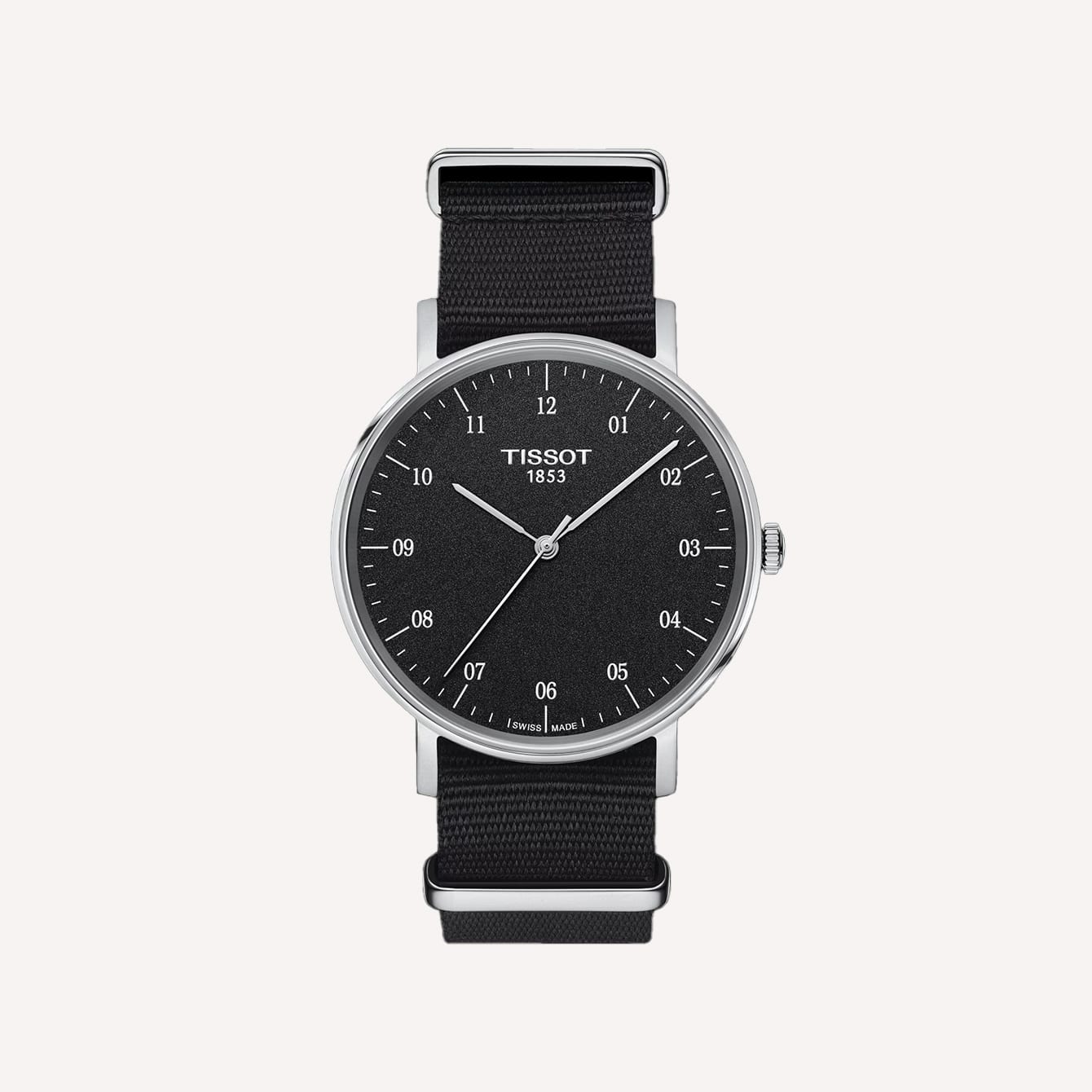 The Arabic indices are in a vaguely classic and universal font, perhaps somewhere in between Helvetica and Times New Roman.
Meanwhile, the simple lines on the outer track, as well as the equally simple stick hands bring the borderline stylized numbers back to nonpartisan territory.
Thickness: 6.5mm
Case material: Stainless steel
Water resistance: 50m
It isn't a boring watch though. The slight texturing on the dial adds visual intrigue, while the Swiss-Made appellate brings a level of watch world credibility.
FAQs
Is a 38-millimeter watch a men's watch or a women's watch?
Most men's watches fall between 38 millimeters to 42 millimeters. For a lot of brands, 38 is considered a large for women. For the most part, however, a 38-millimeter watch can be considered unisex.
Is 38 millimeters too small for a watch?
When it comes to watch sizes, 38 millimeters is in the large category or medium category.
Conclusion
So yes, 38 millimeters is indeed large, in the categorical sense, for the most part. But truly, no style of watch looks weird in this case size.
I like to think I pull off my 28-millimeter ladies' Seamaster pretty well, but I wouldn't doubt that there are naysayers who think it's too small. This won't often happen in the 38 mark.
Just look at that Panerai. It's much smaller than we're used to seeing from that brand, and yet it communicates the brawn even at that size. Meanwhile, the 38 Speedy perfectly encapsulates the original's style.
Again, this size isn't outrageously big for a dress watch nor is it too small for a tool watch. If you're really insecure about what size to go for, I'd say the 38-millimeter watch casts a wide net.
What watch size do you prefer? Leave your answer in the comments!