Are you looking for a slim timepiece? Here are the best thin watches you can get!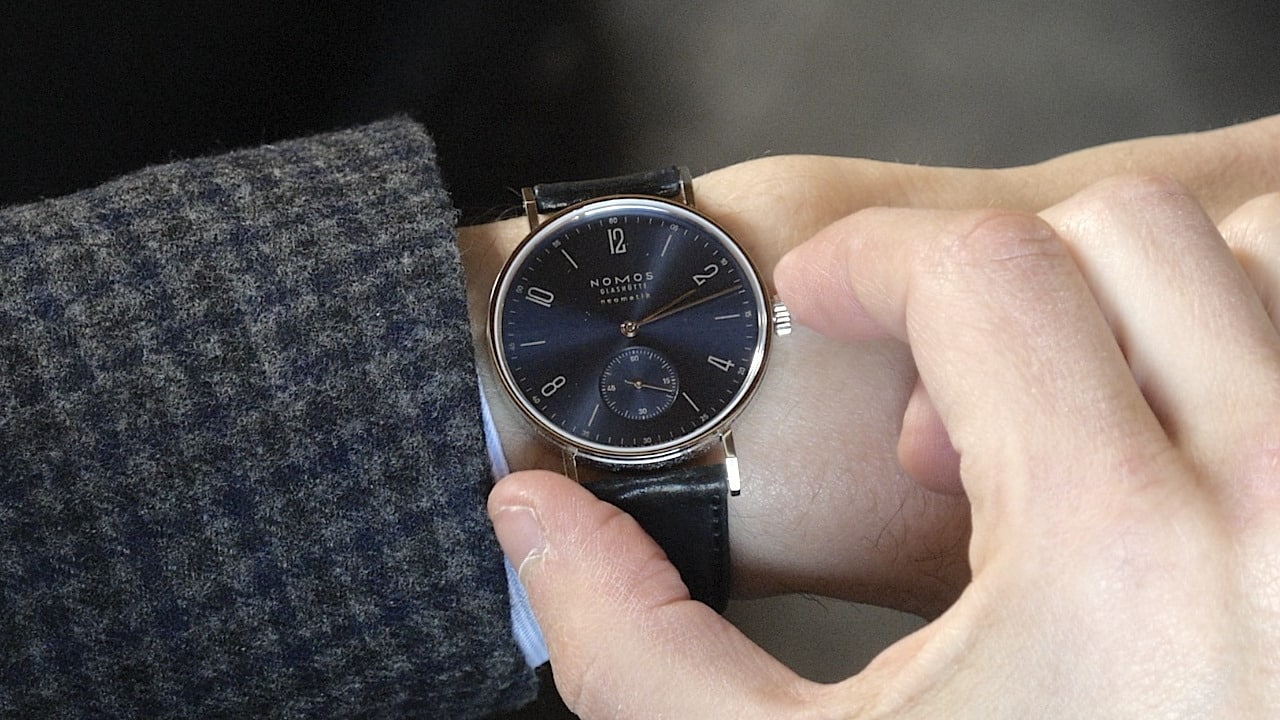 I'm not completely sure why, but a watch's case height doesn't often rank high when it comes to the litmus test that is watch fit. People size up a timepiece by first looking at the case size. Then, you can perfect the measurement by considering its lug-to-lug situation.
Still, a watch's height can make a world of difference.
I'm a small-wristed gent. But, I've sported case sizes far bigger than I theoretically "should" have because it was thin enough. Remember, technically, an everyday watch should be able to slip into your sleeve. Furthermore, a thin watch is much more comfortable than one weighing you down.
The 15 best ultra-thin watches rounded up here cover a wide range. Putting to rest the old myth that dives and mechanicals are inherently bulky, I've included several of both.
15 of the Best Thin Men's Watches
Here are some great watches, some thin and some ultra thin. As always, every style and price point is represented!
Seiko 5 SNKK71
The SNKK71 from the Seiko 5 line is a standard everyday watch in the most quintessential Seiko way possible.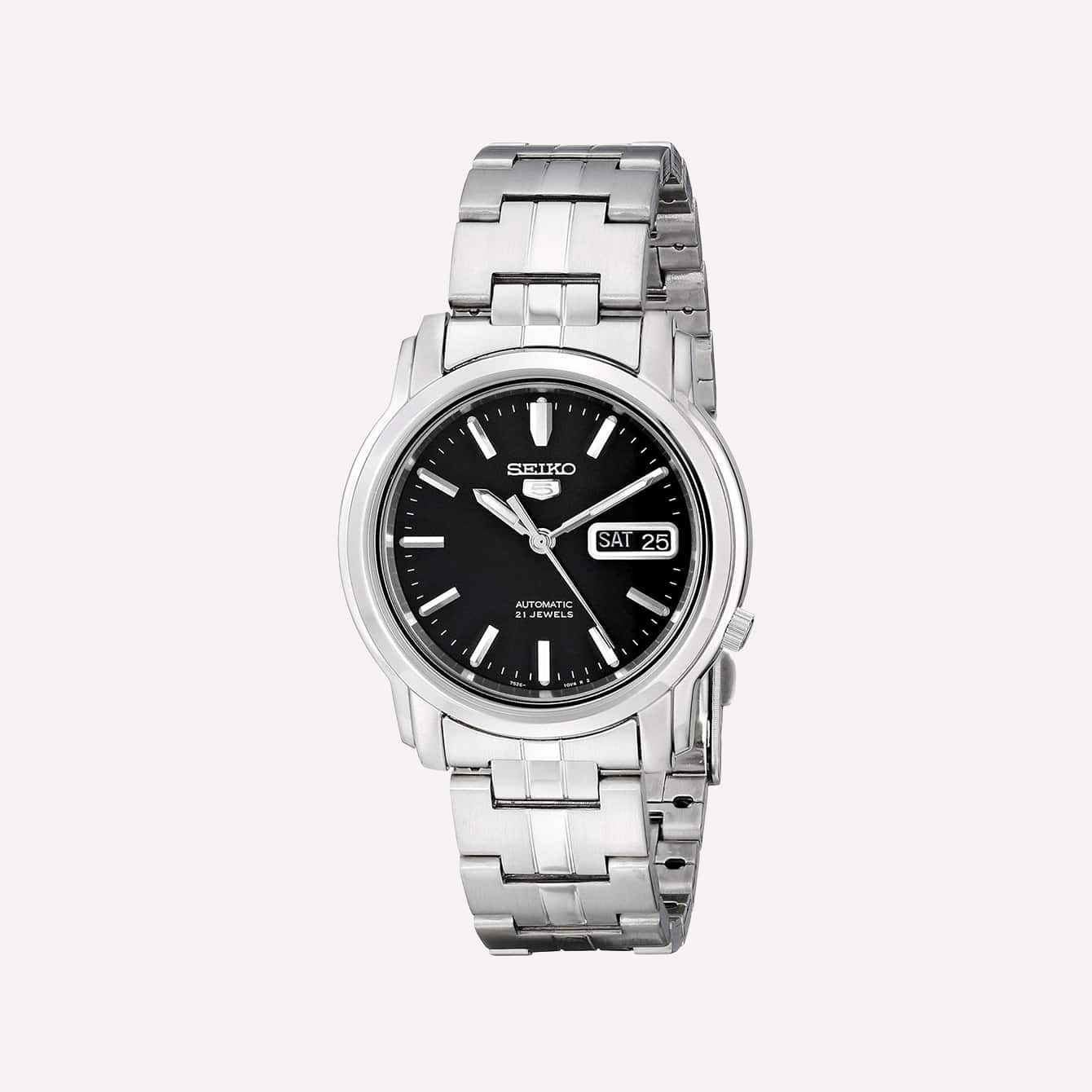 It's tactile, highly adaptable with its multi-surfaced stainless steel body, and features all the fun and practical brand-specific qualities we go to Seiko for.
Of course, there's the 4 o'clock crown, which you can use to operate Seiko's 7S26 heritage caliber.
You can then admire this straightforward workhorse through the exhibition caseback. This quality makes this watch perfect for nostalgic long-time collectors and gifting to the newly horologically curious.
Dimensions: 32mm diameter, 6.6mm thickness
Case Material: Stainless steel
Water resistance: 30m
Basically, the SNKK71 is as easy to wear as it is to engage with.
And at less than seven millimeters high, this design proves that a robust movement can fit comfortably in the tightest spaces.
Junghans Meister Driver Handaufzug
Strikingly vintage-inspired, the Junghans Meister Driver Handaufzug features bold Art Deco elements tempered with a neutral palette.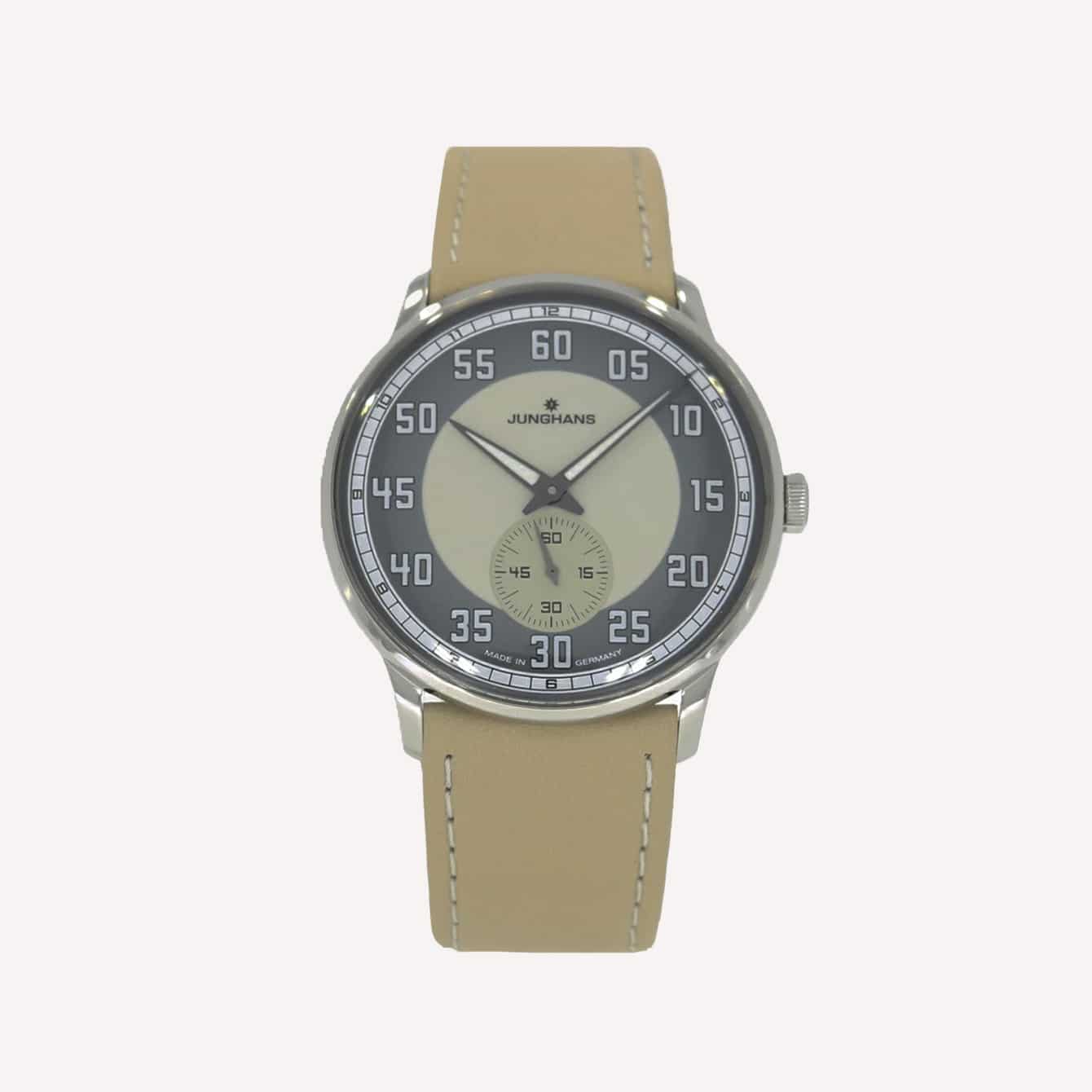 This is achieved using a hard-wearing and vivid lacquer dial. Undeniably, the speedometer design is both visually and practically captivating.
See, the slim profile is made possible by the ETA-based Peseux caliber 7001. It's a thin mechanical movement, its hand-winding quality providing a fun tinker-with characteristic.
I know many people prefer an automatic, but the point of this watch is that you're able to "drive your own car," so to speak.
Dimensions: 37.7mm diameter, 7.3mm thickness
Case Material: Stainless steel
Water resistance: 50m
Whether you're a motorsports fan, a vintage lover, or an admirer of modern-adjacent art, this watch has wide appeal.
Bulova Classic 98A167
The Classic 98A167 takes the '60s swank that Bulova excels in and makes it timelessly wearable. I love how the warm gold elements pop against the almost psychedelically-textured dial, providing legibility and style.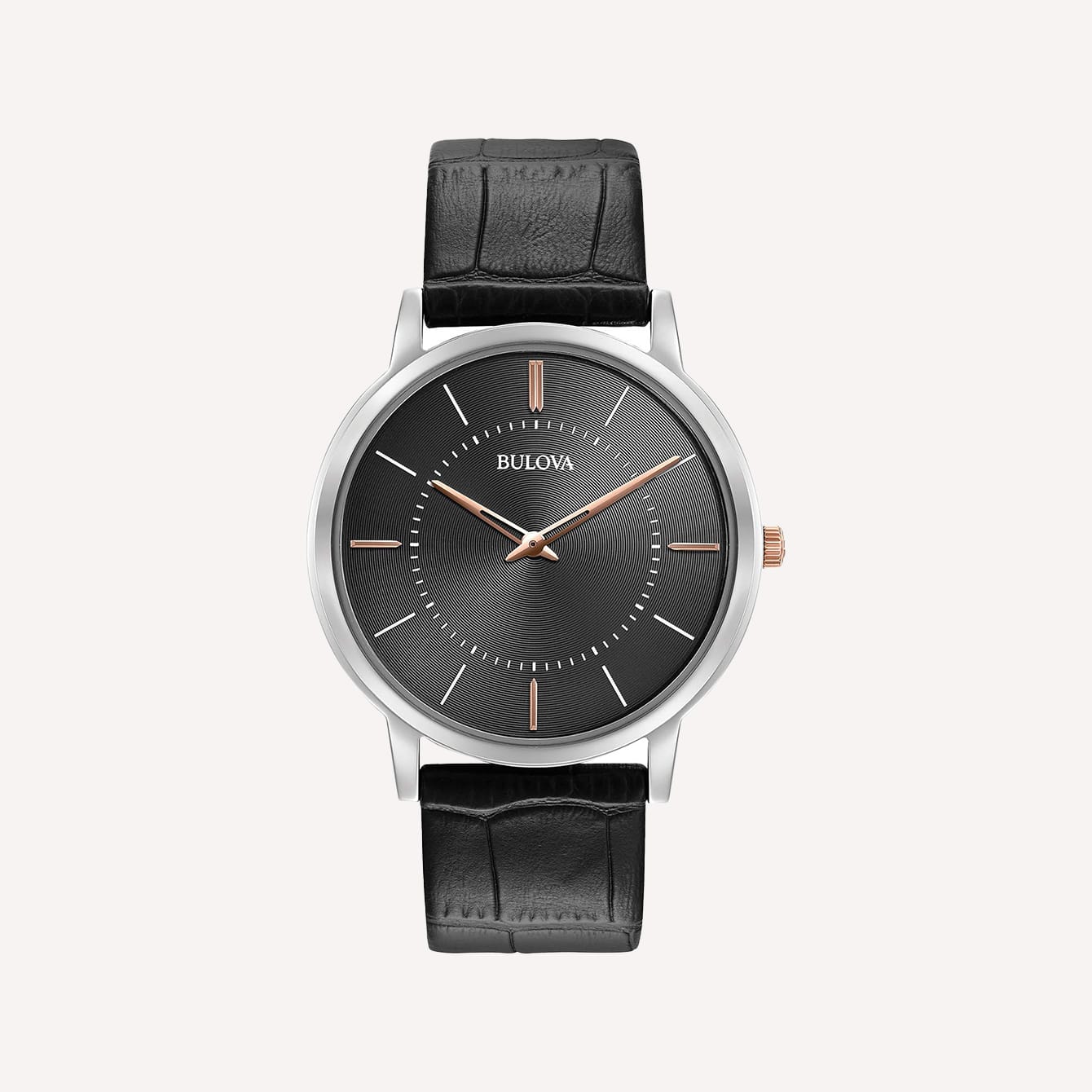 Bulova is like a legendary rock star whose heyday may have passed but is still loved by all because he appreciates his fans. This Classic 98A167 is an example of how he isn't afraid to play the hits instead of trying to force new, less interesting songs down our throats.
Having been bought by Citizen, Bulova may have a new band, but one that's disciplined and knows its craft.
Dimensions: 40mm diameter, 5.6mm thickness
Case Material: Stainless steel
Water resistance: 30m
The simple case with its sharp, machine-like lugs and the alligator-grain leather strap further cinch the practical yet dressed-up look.
Tissot Gentleman
The Tissot Gentleman achieves that luxury sports watch look in a way that leans a touch harder into the dressy side.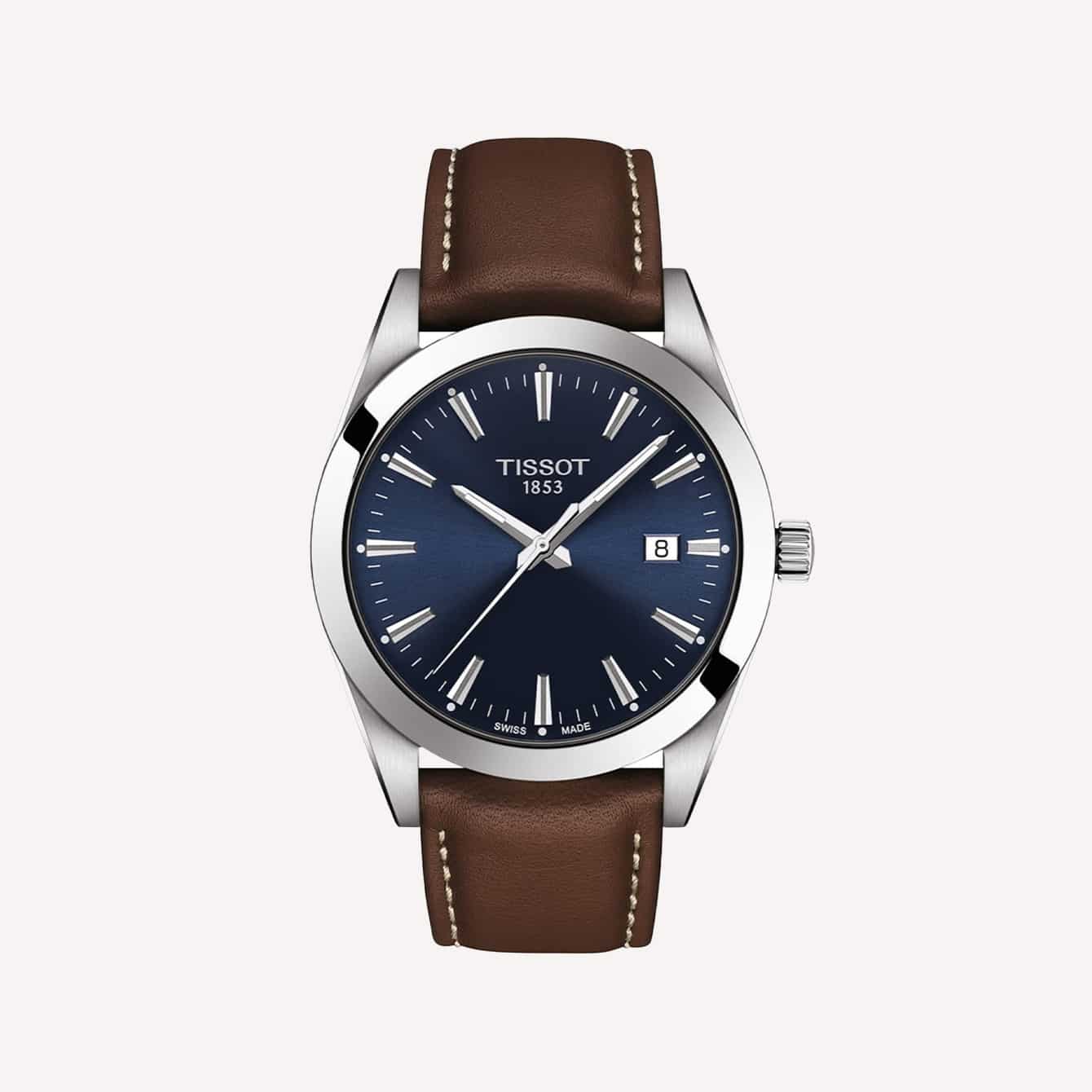 This results in a decidedly versatile watch, it's satinated baton indices and silky dial making it far more appropriate with a suit than, say, an Explorer-style sports watch.
Naturally, its thin height also helps with this versatility. Its case easily slips under the sleeve of your dress shirt and showcases a strong, well-built look even when just peeking out.
Sport-watch level water resistance
Dimensions: 40mm diameter, 8.5mm thickness
Case Material: Stainless steel
Water resistance: 100m
Pair this watch with a traditional oyster bracelet, and it'll bring out its sporty (but classy) side. With a brown leather strap, it's more like a gentleman swashbuckler. And with a black leather strap, it's a full-on dress watch.
Nomos Glashutte Tangente Neomatik
We know what to expect with a Nomos Glashutte watch. Their reliably clean Bauhaus dials are what I love most about them. With the Tangente Neomatik, we get less flatness and more dimension without going completely off-script.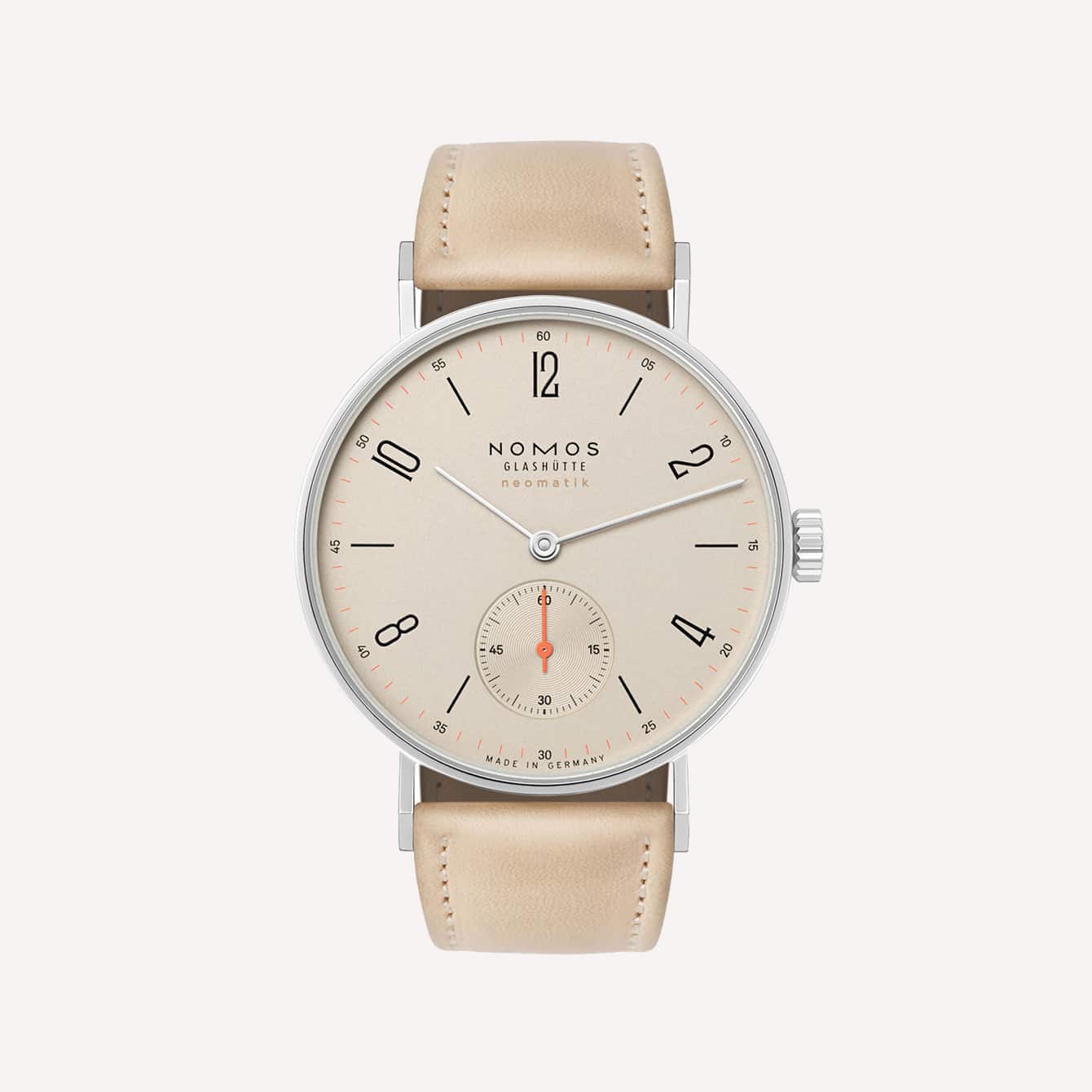 It's a watch that can be worn by minimalists and detail-lovers alike.
Part of this dimensionality comes from the lively color dashes on the dial, which also up the watch's legibility.
The red subdial hand pops most against the stark midnight blue colorway. The blue outer dial accents, via the five-second markers, really come through on the white version. The champagne colorway tempers these accents for a less bold but still visually stimulating dial.
Dimensions: 35mm diameter, 6.9mm thickness
Case Material: Stainless steel
Water resistance: 30m
The Tangente Neomatik runs on Nomos' 27-jewel DUW 3001, with its in-house swing system that ups its accuracy while remaining skinny enough for the short case.
Seiko Prospex SNE573
Despite the difficulty of finding a thin diver, these tools and watches don't have to sit gigantically high on your wrist to be effective. The SNE573 from Seiko's Prospex line of professional timepieces is only 10.5 millimeters in height.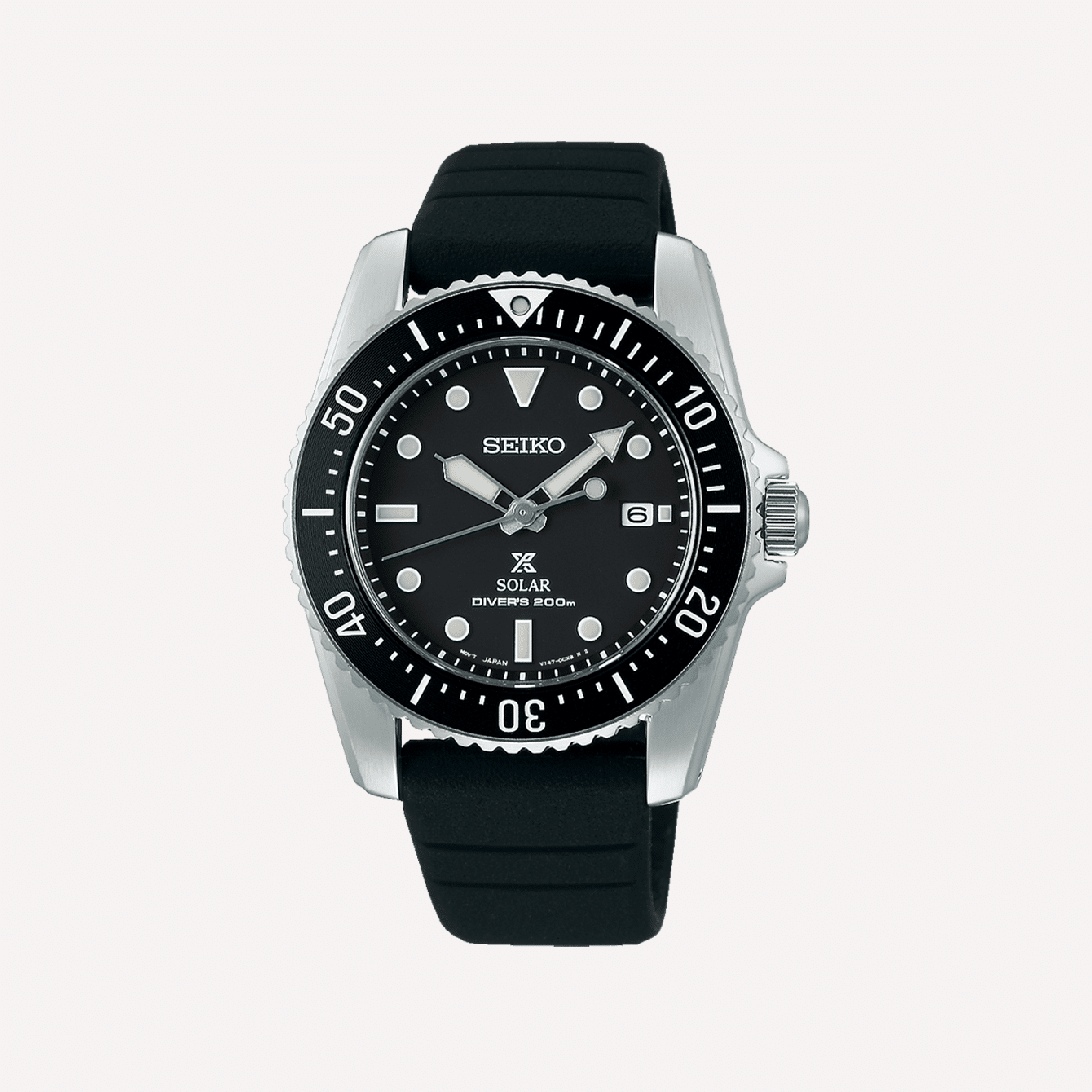 Not only is it wildly thin for a dive watch, but it's not anywhere near thick for a watch of any category.
All that to say, you get all of the elemental diver features in this smaller case, from the crisp unidirectional bezel to the brilliant lume to that overall tried-and-true SKX-inspired aesthetic.
Dimensions: 38.5mm diameter, 10.5mm thickness
Case Material: Stainless steel
Water resistance: 200m
The SNE573 is designed to bring surfers and divers together. Its movement is solar-powered, with a 10-month battery life. It comes with a rugged yet neat-lined rubber strap, which is as strong as it is clean-looking.
Patek Phillippe Aquanaut
The always classic Aquanaut from Patek Phillippe famously combines dress watch elegance and detail with adventurous industrialism. It's both a timeless investment and a daring accessory.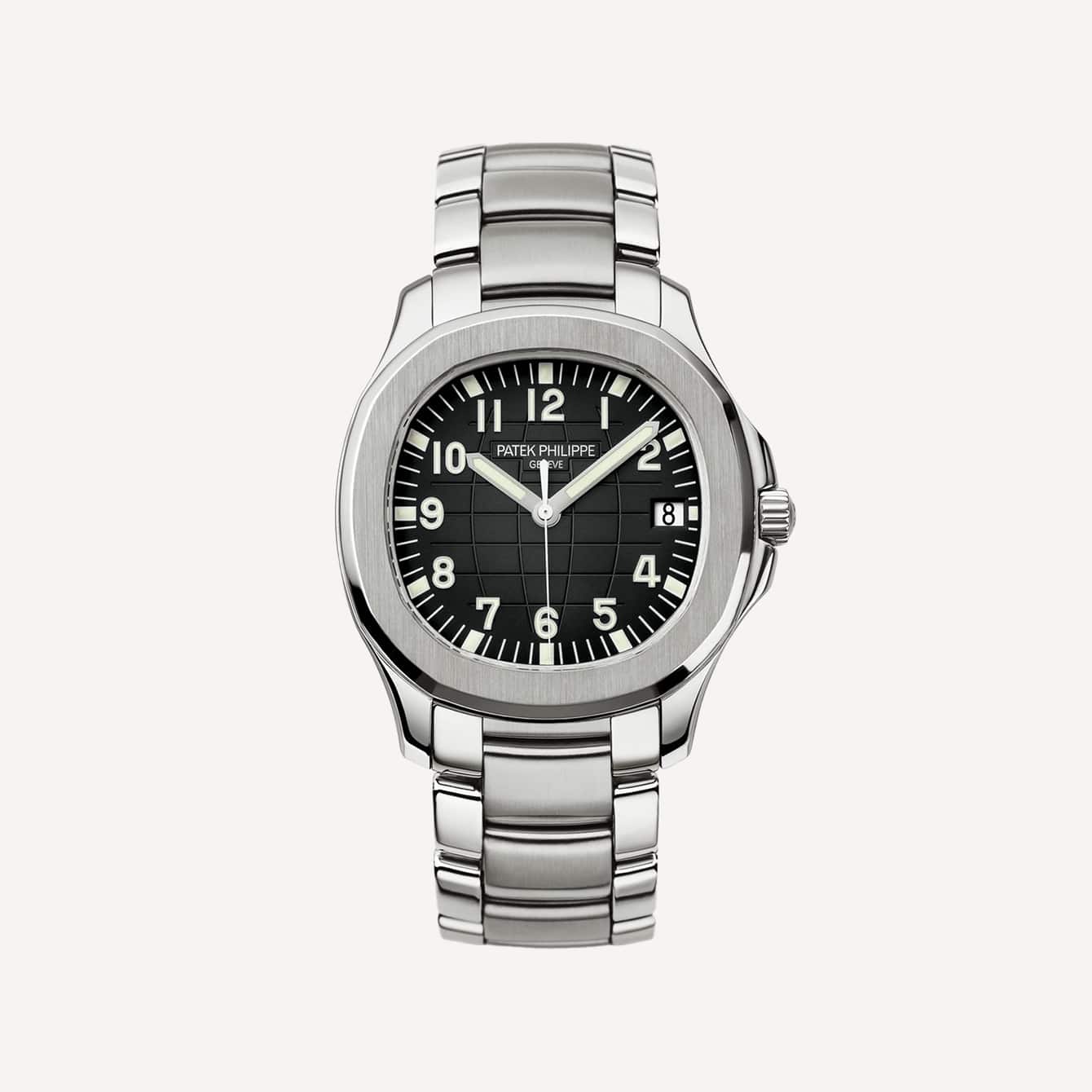 The body and case of this piece have flawless satin and polished surfaces, all complementing each other. This is especially the case on the impeccably brushed bezel and polished side break. Meanwhile, the grenade-inspired dial with its flush indices is reminiscent of a radar control panel.
Appropriate to the front's art-meets-science style, the back is see-through.
Dimensions: 40.8mm diameter, 8mm thickness
Case Material: Stainless steel
Water resistance: 120m
You can watch Caliber 26‑330, an exquisitely adorned movement boasting golds, reds, and embossing, working to provide the watch with its signature secondhand sweep.
Seiko SUP880
Seiko's SUP880 is a much-loved affordable dress watch, often being cited as a top budget Cartier Tank alternative. Check out the full-on, hands-on review here!
The Tank-like distorted Roman indices combine a ceremonial style with visual intrigue. Part of this also has to do with the understated striping on the dial. Upon closer inspection, it's almost like a simplified Edwardian Dado panel.
Dimensions: 32mm x 28mm, 6.1mm thickness
Case Material: Stainless steel
Water resistance: 30m
There's just enough regal detailing in this watch without compromising its class. You can wear it in professional situations as well as formal ones. It's so understated and thin you can even wear it casually.
Vacheron Constantin American 1921
As its namesake year indicates, the Vacheron Constantin American 1921 boasts the same topsy-turvy ritziness associated with the party-hard Jazz Age.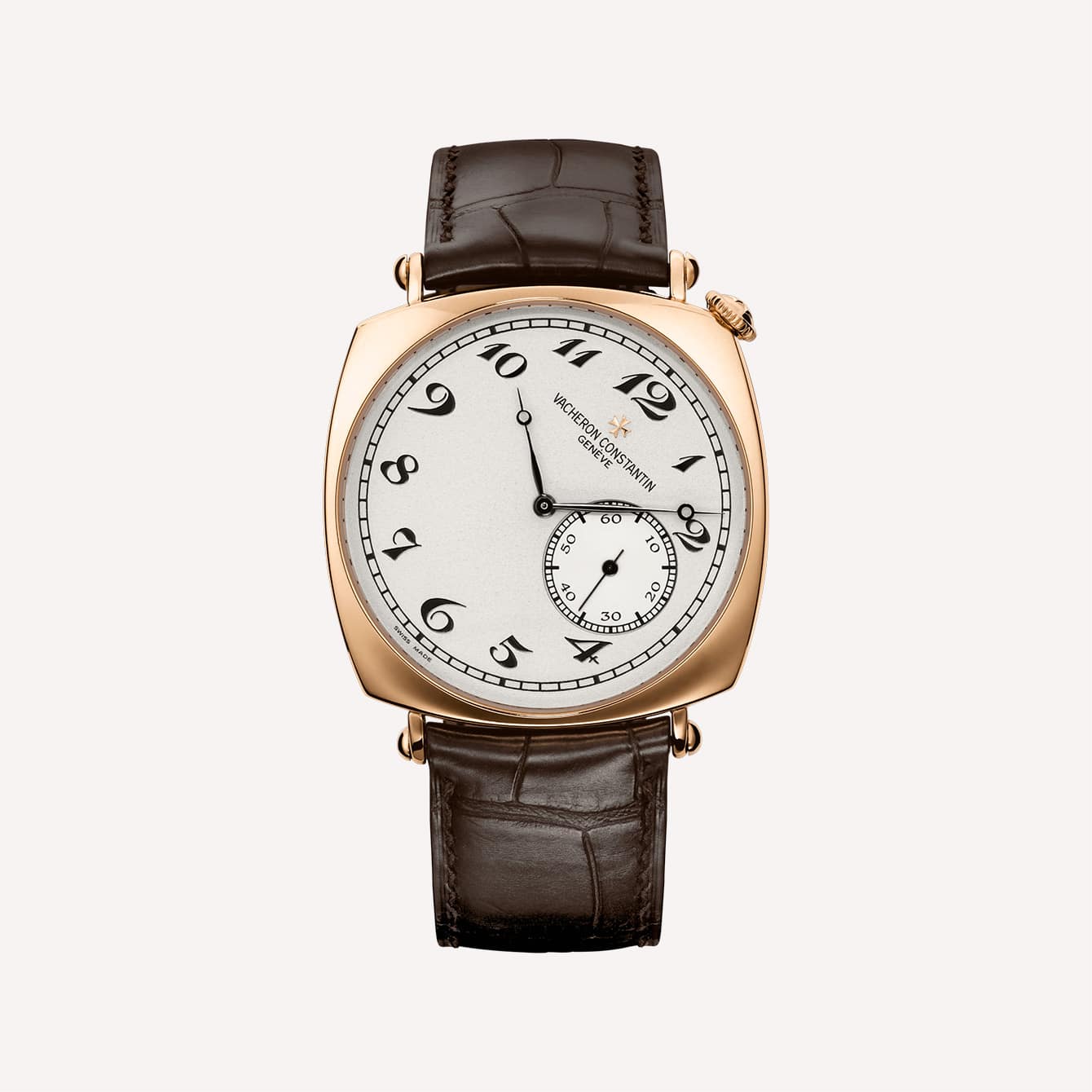 The dial is tilted, the indices are distorted, and the crown sits on the bloated cushion case's top (or side, depending on where you're looking). It's like looking at a watch after one glass of champagne or martini, too many.
Dimensions: 40mm x 40mm, 8mm thickness
Case Material: 18k pink gold
Water resistance: 30m
This uniqueness, as well as its luxurious build, make this Roaring-'20s-inspired model a true investment piece. It's made out of 18k rose gold, has a sapphire crystal, and comes with a supple alligator strap.
Casio A168WA
Does anyone do affordable retro cool better than Casio? The A168WA is nostalgic but has been in and out of style so often it's officially in the classics club. This is likely why you often find it, and its cousin models, in the same collections as far more expensive timepieces.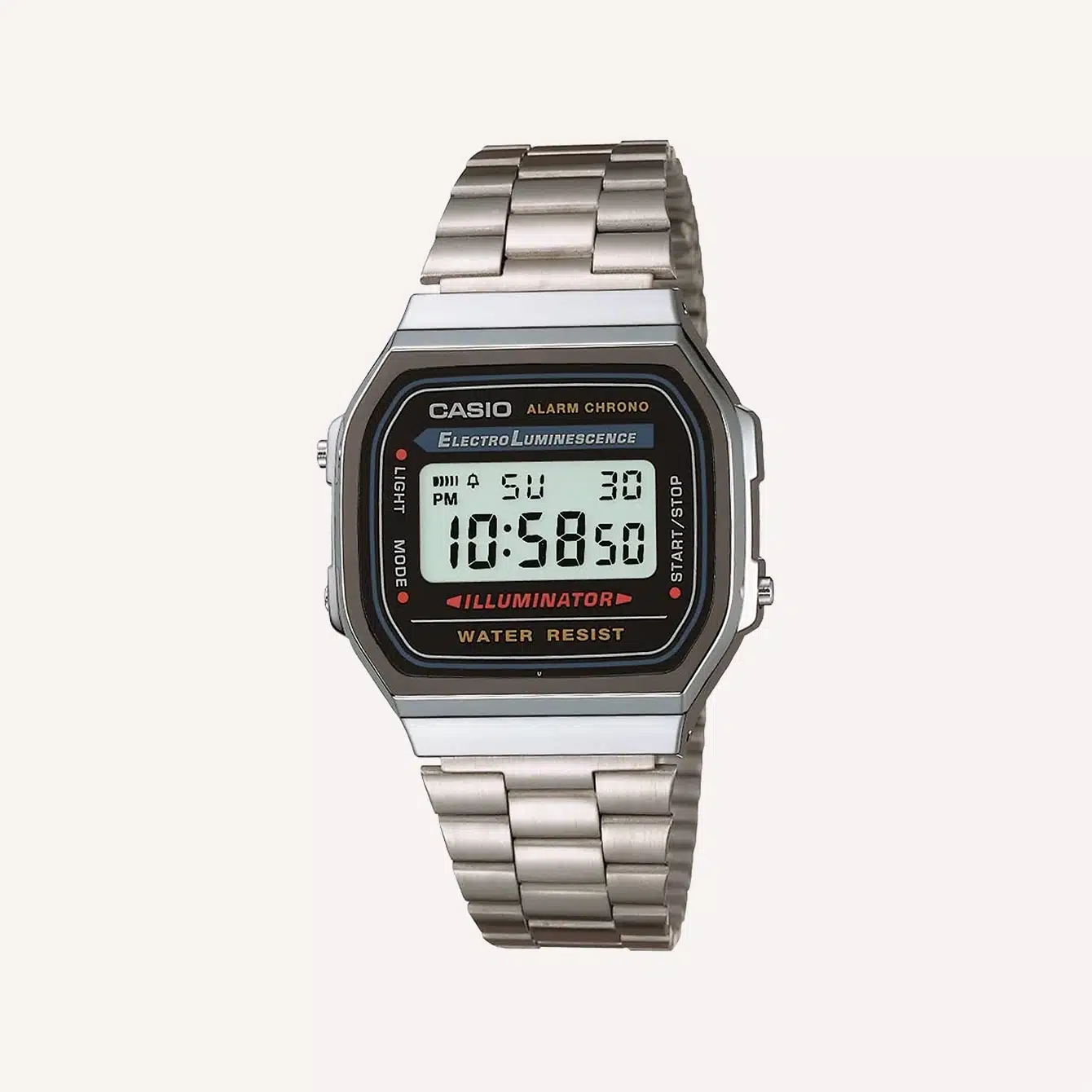 Also lovingly called The Illuminator because of the red appellate below the digital time display, the A168WA has a quintessential vintage electronics aesthetic.
The combination of red, blue, black, and gray makes it look like a reconstituted Game Boy, Sony VCR, or Helix Boombox.
Dimensions: 32mm diameter, 7mm thickness
Case Material: Plastic
Water resistance: 30m
It's still a real piece of technology, though. It's user-friendly, easy to read, and comes with a stopwatch, EL backlight, and an auto-calendar. And despite its plastic case, the watch doesn't lack shine.
Messerschmitt ME109-1069G
An animated yet not overly childish pilot watch, the Messerschmitt ME109-1069G visually stands out on the wrist.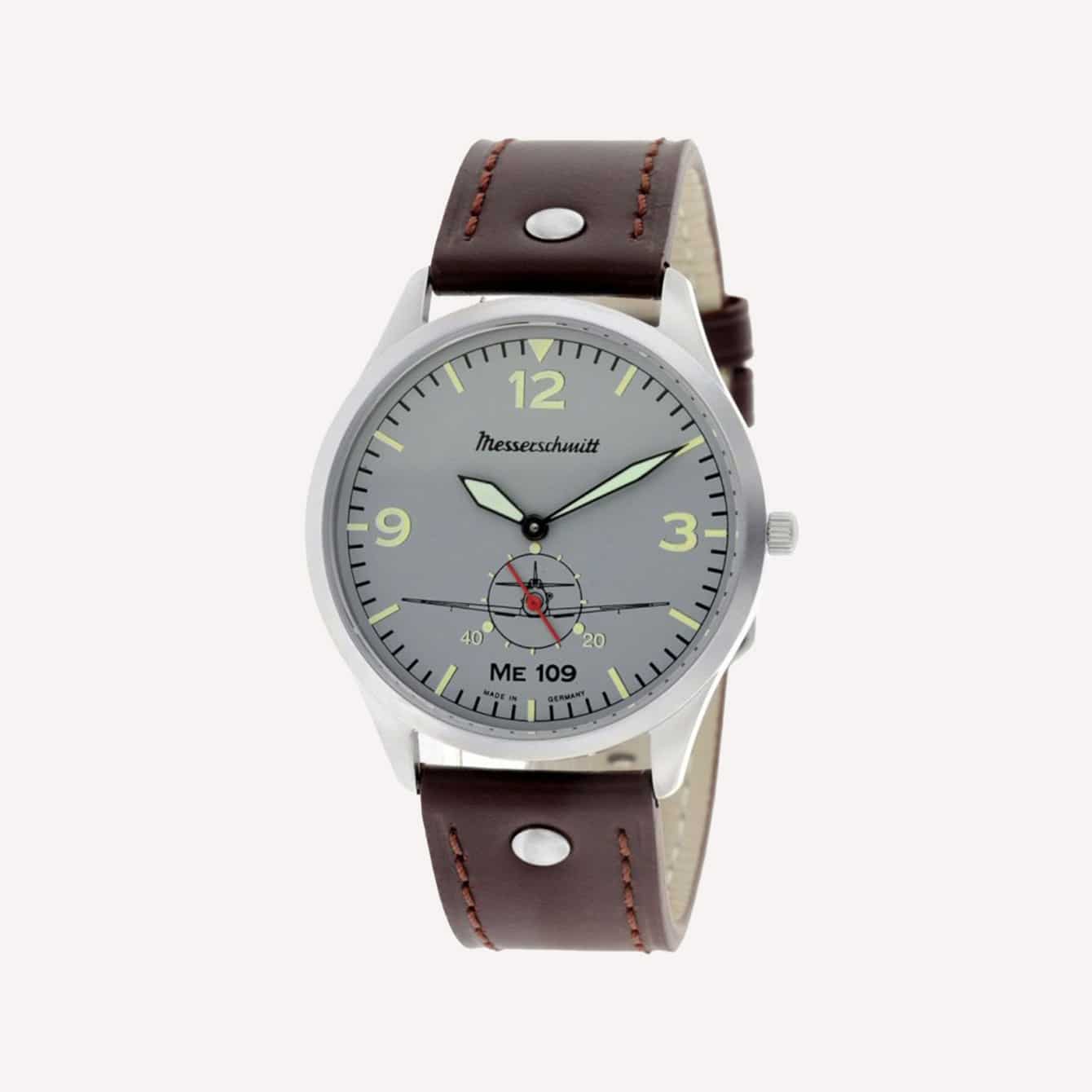 It's dimensionality is thanks to the boldly outlined sword hands, generously sized cardinals, and, most importantly, the delightful aircraft illustration in the subdial.
In other words, it doesn't need height to stand out.
The neutral dial color ensures this creative design isn't overly loud. However, you can't help but appreciate how the image's red propeller is the subdial hand.
Dimensions: 39mm diameter, 7mm thickness
Case Material: Stainless steel
Water resistance: 50m
As Messerschmitt does, this watch is a functional German timepiece with a screw-in case back, reliable quartz movement, and SuperLuminova. It looks fun but is built seriously.
Hamilton Jazzmaster Thinline Auto
A truly shimmery watch, the Hamilton Jazzmaster Thinline Auto's silky sunray dial hosts a world of glossy elements.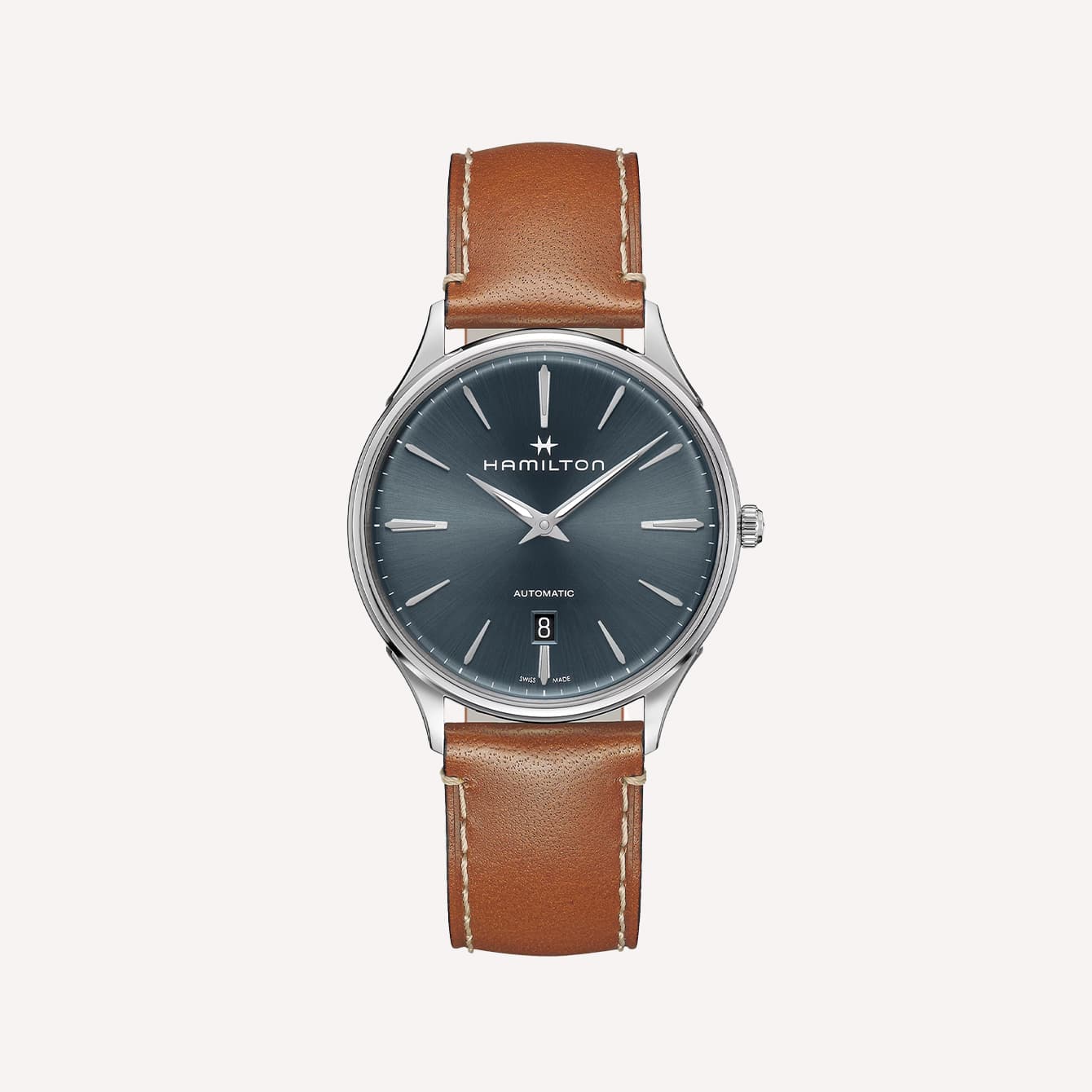 There are the sharp baton indices, which look like comet streaks against the sky, and the pointed and dimensional hands. All that to say, you won't have any trouble telling the time on this watch — of course, the sapphire crystal is AR-coated.
With its throwback sculpted lugs and clean, circular case, the Jazzmaster shines but doesn't overly sparkle. It isn't a boisterous kind of shine by any means.
Depending on the strap you wear with it, it can be an everyday timepiece or a more formal one.
Dimensions: 40mm diameter, 8.45mm thickness
Case Material: Stainless steel
Water resistance: 50m
This watch is known for two things. First, it comes in several colorways and straps, though I personally prefer it with a supple calfskin leather. Second, it's fully automatic, not just hand-winding, while maintaining its sub-8.5-millimeter height.
Timex Easy Reader Day-Date
Patron saint of the cool guy (and the everyman), Timex serves up a timepiece a bit like the SNKK71 from the Seiko 5 line, but one that's more straightforward, easy, and obvious even — but in a good way.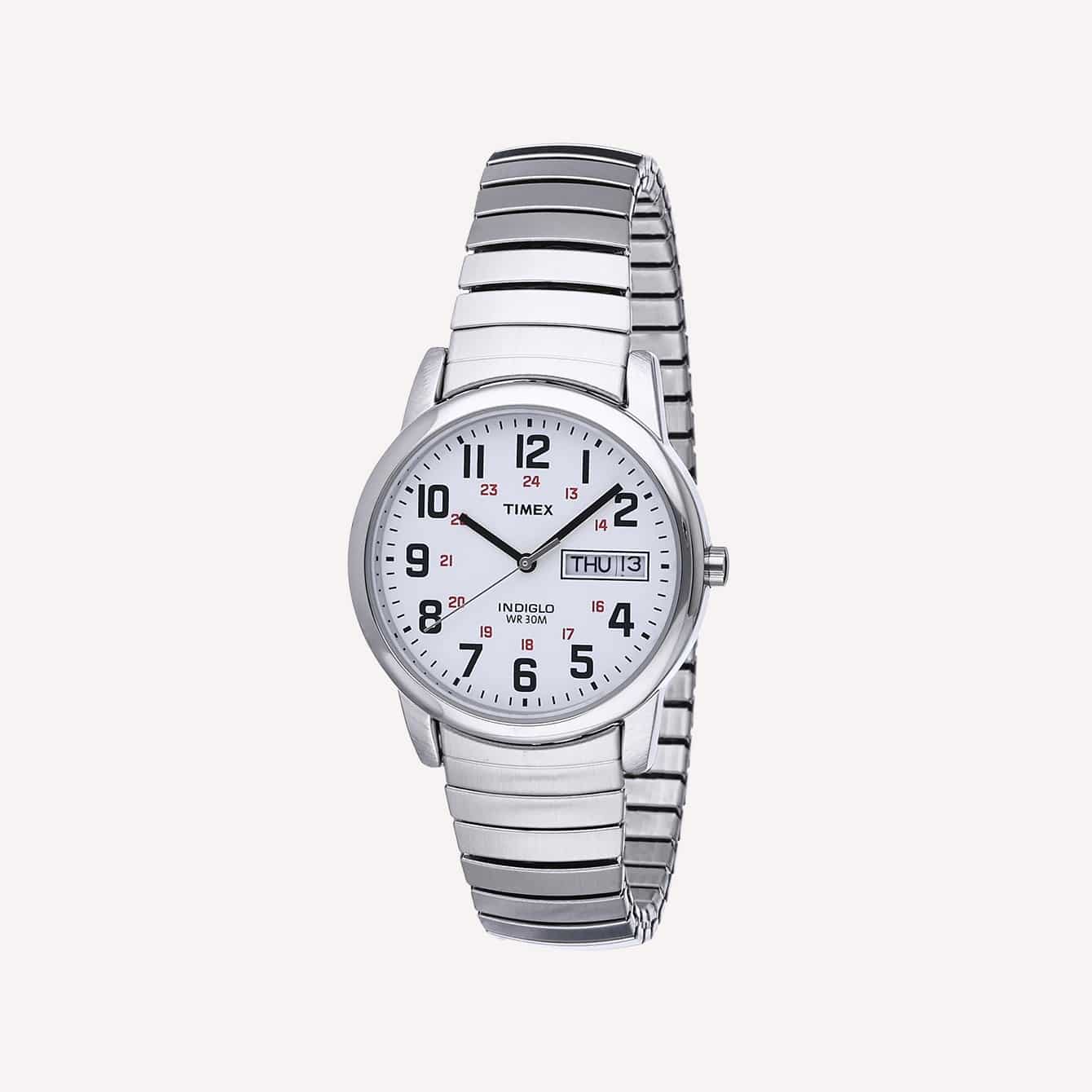 The Easy Reader Day-Date is a pseudo-sporty everyday model with Arabic indices every hour. 
So, as its name suggests, this dial is easy to read. And since this is Timex, they've equipped this guy with their push-button Indiglo light. It's totally practical and fun to play with.
The watch face is fairly bold, with the stick hands and hour markers in stark black against a blunt white, with red accents throughout. It doesn't lack style, though, as this color combination looks a bit like a Swiss Railroad Clock but with actual numbers on it.
Dimensions: 40mm diameter, 8.45mm thickness
Case Material: Stainless steel
Water resistance: 50m
The short crown adds even more comfort and a cleaner silhouette. Overall, the Easy Reader has everything you need in a watch, nothing you don't, all while maintaining a versatile look.
Blancpain Fifty Fathoms Bathyscaphe 38
How in the world did Blancpain shrink their Fifty Fathoms Bathyscaphe into a 38-millimeter case that's only 10.8 millimeters high? First off, thank goodness they did because now we slender-wristed folks can wear it.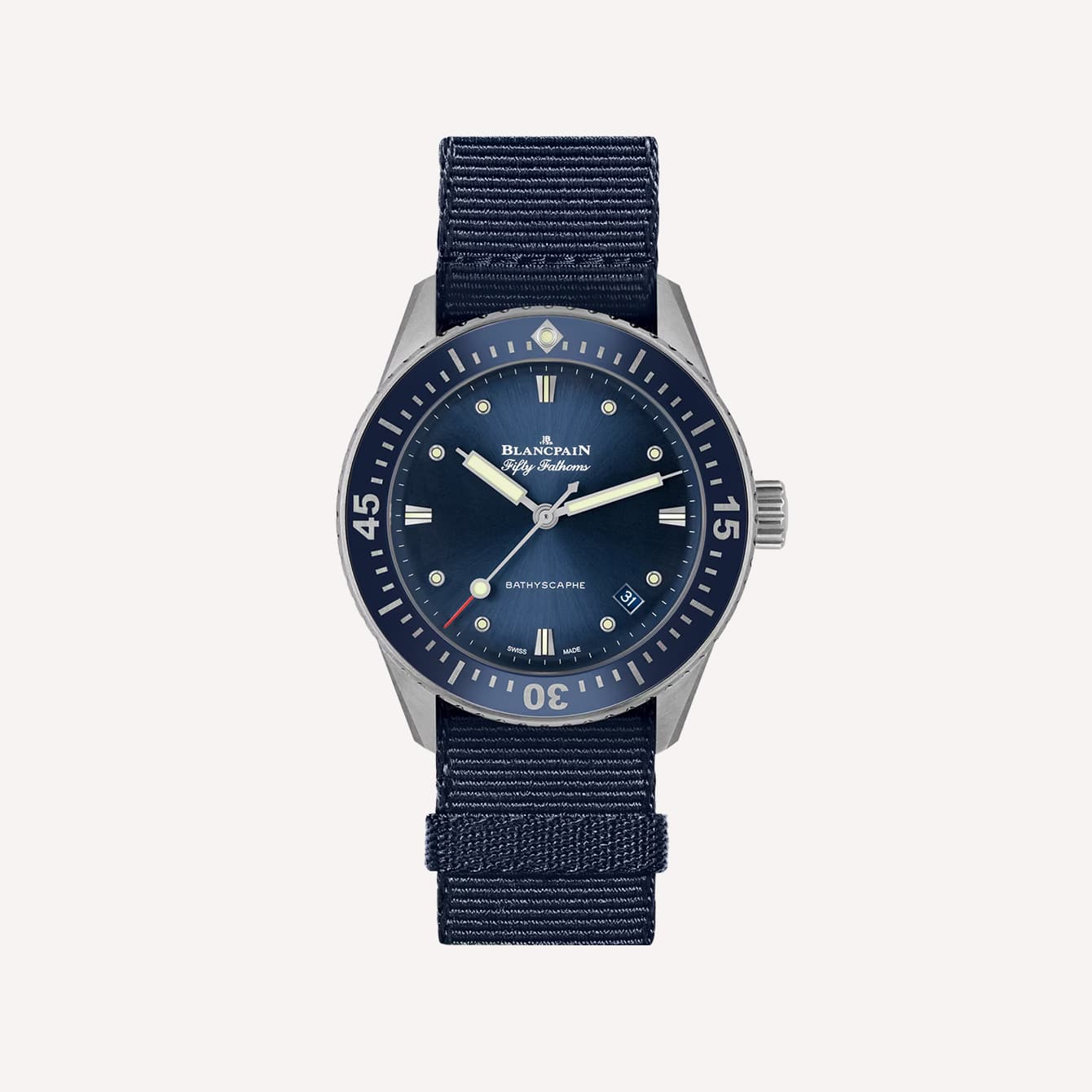 The mix of classy features like the high-shine dial and bezel, with robust ones like the square syringe hands and sharp lugs, is 100% perfect for this moderately dressy size.
To answer that question, though: The Caliber 1150 made it possible.
At only 3.25 millimeters, this automatic movement isn't just extra flat due to its two mainspring barrels but flaunts a 100-hour power reserve. That is a major feat, as few exercises this skinny have significant power reserves. Plus, the free-sprung balance ensures unfailing accuracy.
Thickness: 38mm diameter, 10.8mm
Case Material: Stainless steel
Water Resistance: 300m
Engineering aside, this is a truly upscale diver, and it looks it. I'd be remiss not to point out the Bathyscaphe's signature two-tone hour markers, which add handsome dimension and readability.
Swatch Metal Knit
This unisex Swatch Metal Knit watch wins the most shockingly thin case award. Beyond its comfortable 3.9-millimeter height (yes, 3.9), this model does something quite remarkable design-wise.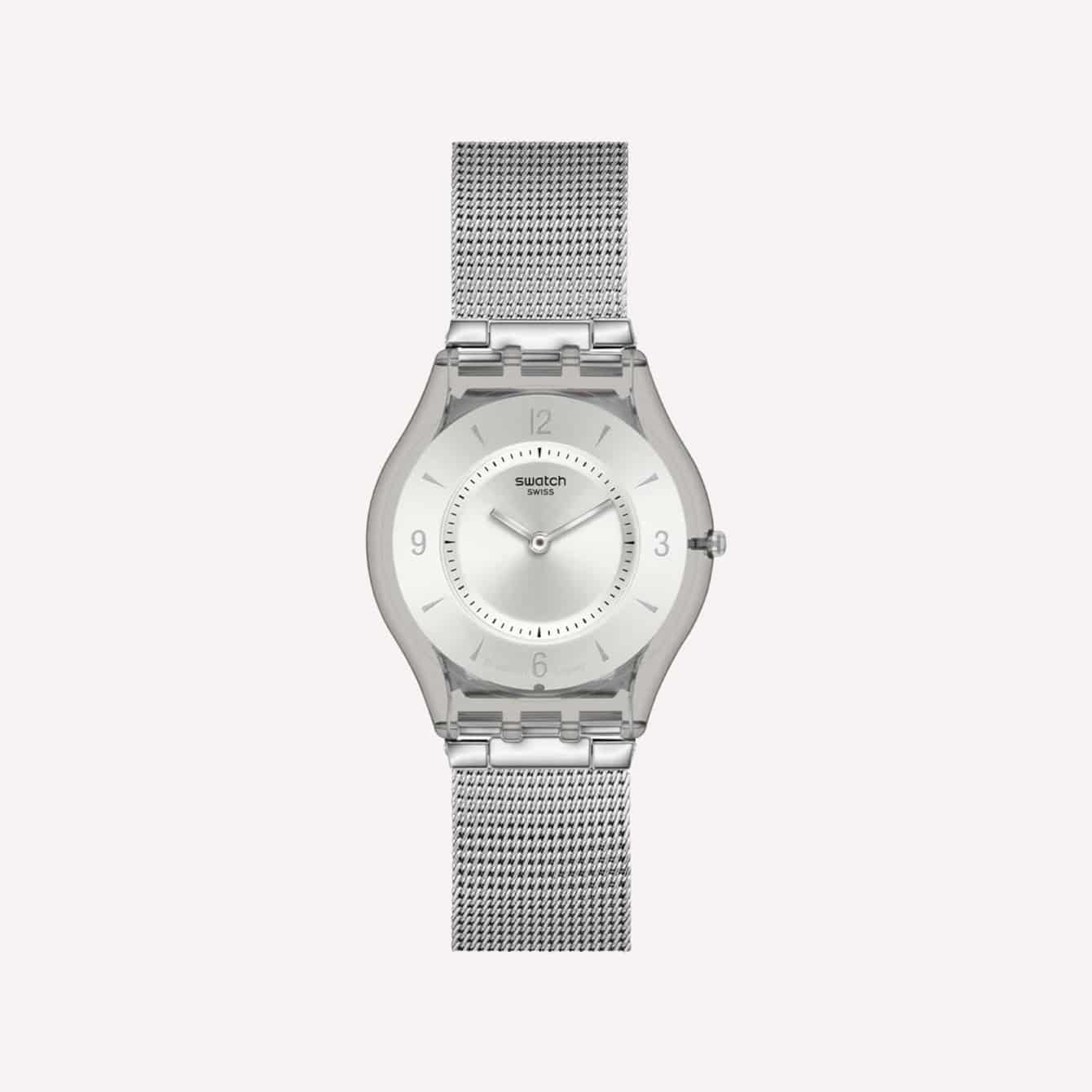 Anyone, or at least a wide range of people, can wear this timepiece regardless of personal style or age. It maintains the light-hearted, kid-friendly collectibility of the core Swatch brand. At the same time, this watch levels it up to the point of sophistication thanks to several clever details and its silver-toned monochromatic palette.
The classy stainless steel Milanese bracelet helps with this, too.
Looking closely at this watch, even the on-brand transparent "jelly" elements aren't forgone. This is despite that aesthetic's early-aughts youth vibe. It's on the bezel and the crown, like moments of x-ray experiences.
The textured indices against a brushed track, with a sunray center, further provide a refinement not often seen in budget core Swatches.
Thickness: 34mm diameter, 3.9mm
Case Material: Resin
Water Resistance: 30m
It's a fascinating design that comes together cleanly and maturely. This watch also gets environmental points for the bio-sourced case material.
FAQs
Here are some commonly asked questions about thin watches!
What Is the Thinnest Watch?
In 2022, Ferrari and Richard Mille collaborated to create the UP-01 watch, which is 1.75mm in height.
What Is Considered a Thin Watch?
In and around 8mm, and anything lower than that, is considered thin. Between that and below 13mm is considered average, and anything beyond that is thick.
Are Thinner Watches Better?
This is purely subjective and also based on your own wrist size. They're more comfortable for those with slimmer wrists. At all wrist sizes, though, thinner watches won't weigh you down as much as thicker ones.
Thin Watches For Thin Wrists
While many would argue that those with bigger wrists should have watches with bigger case diameters and those with smaller wrists should have smaller ones, I don't think it's a stretch to say that a less bulky watch is universally comfortable.
Despite your wrist size, I think it's worth experimenting with cases at shorter heights just to see how you like it. After all, as we now know, even robust tool watches come in thin profiles.
What's you're preferred watch thickness? Let me know in the comments!