Looking for a new watch strap? In this review, we'll share our thoughts on a couple of Strapatelier's most popular products.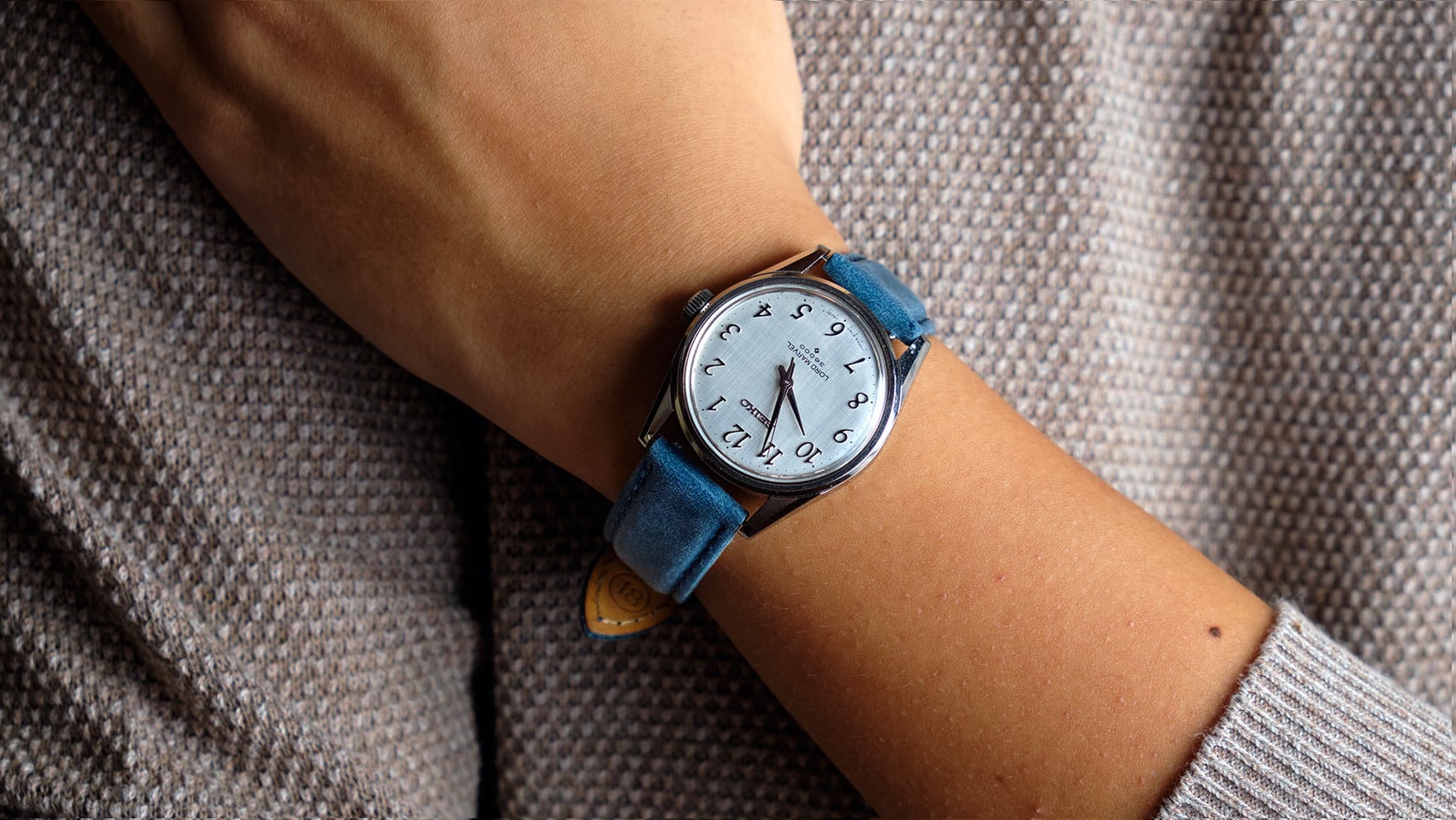 Watch straps are one of the greatest companions for a watch enthusiast. The countless possibilities and combinations with straps are what makes collecting them fun and interesting. Since they spend a majority of their time around your wrist, they need to be made of good materials to last long.
Here we have straps from Strapatelier Co., a watch strap brand from Singapore. We'll be taking a look at two of their leather straps and an add-on deployant clasp. Are they worth it and are they of good quality? Let's take a look!
Who is Strapatelier Co.?
Strapatelier Co. was founded in Singapore by a man named Kai. After getting into the hobby of watch collecting, he then got into collecting watch straps to match his timepieces. 
Strapatelier's mission is "to craft the highest quality straps to defy your typical strap norms at the most affordable prices." All Strapatelier leather straps are made from vegetable-tanned leather that uses environmentally friendly oils. This gives the straps a signature leather patina.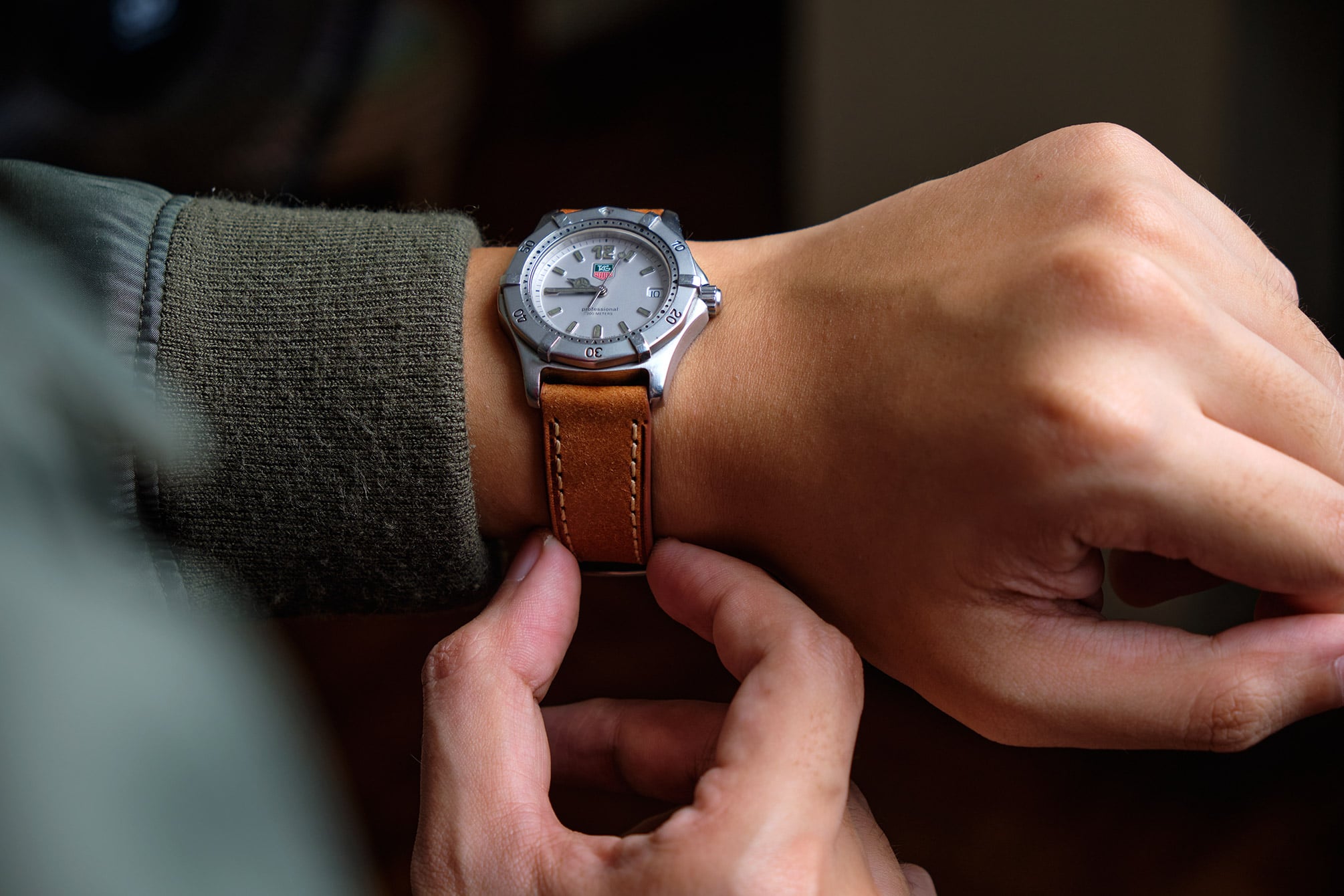 Their collection includes not just watch straps. They also stock spring bars, tools, cleaning cloths, and deployant clasps. They have broadened their consumer base by even supplying Apple Watch spring bar adapters that make any of their leather straps compatible with Apple Watches.
Each watch strap comes with quick-release spring bars, making on-the-fly strap changes fast and easy.
To reward big spenders and watch strap enthusiasts, the brand provides a Purchase Milestone program with freebies after every specified cart value. For all values, they provide sized spring bars per request. For orders with a value of $26, they throw in a free basic spring bar removal tool.
If your order is above $37, they provide a free microsuede cleaning cloth. Lastly, for orders above $125, they generously give you 13% off on all items in the store.
The two straps we'll be taking a look at here are the Pueblo Leather strap in fawn tan and the Vintage Grunge Leather strap in Prussian blue. Both straps are made from calfskin leather from a tannery in Italy.
First Strap: Pueblo Leather
Straight out of the box, the fawn tan color of the Pueblo Leather strap is darker in person. This didn't concern me much because it still fits the vintage aesthetic that it was going for.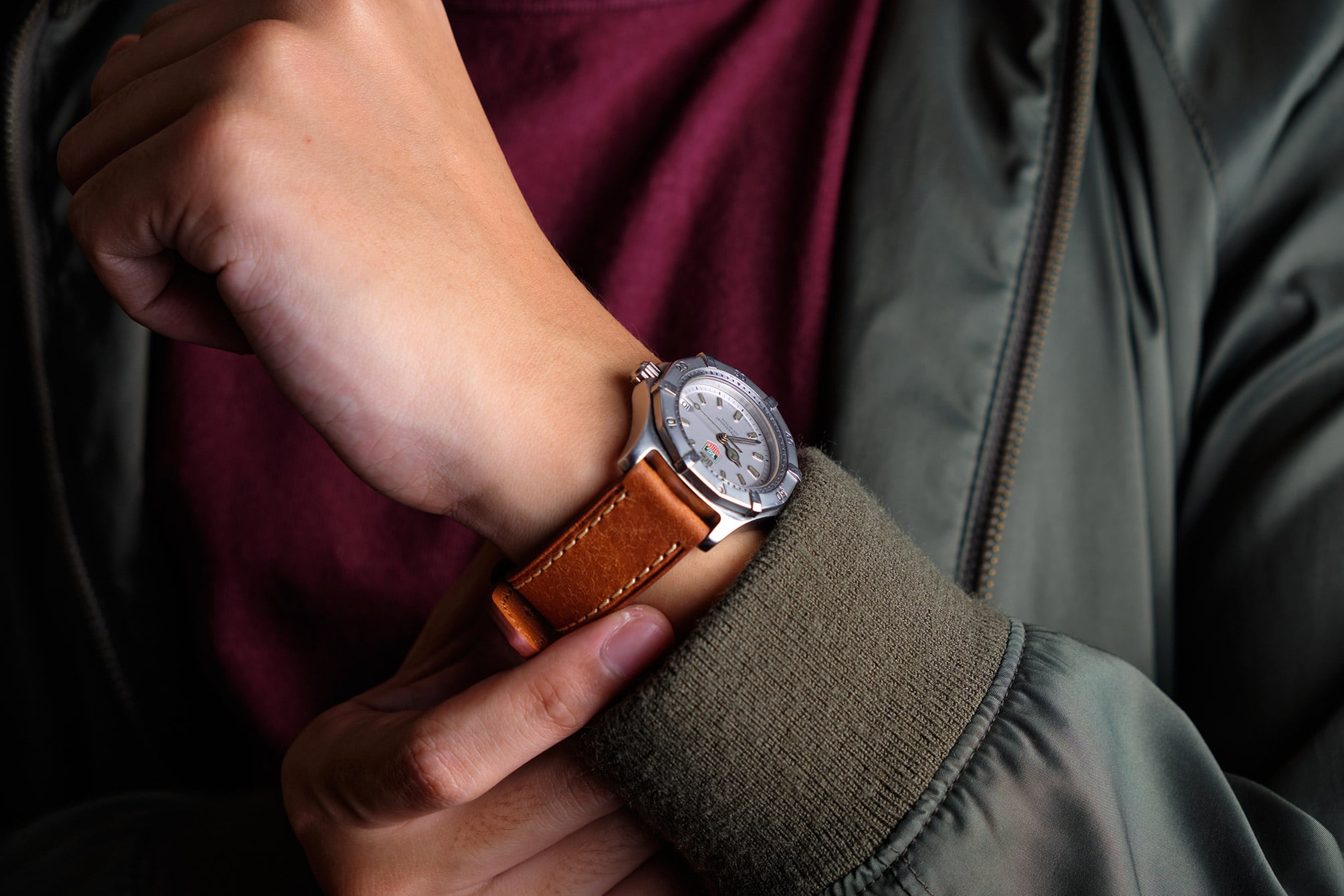 Dark beige stitching adorns the borders of the straps, giving elegant visual contrast to the leather.
The strap is 18mm at the lugs and tapers to a classic 16mm at the end.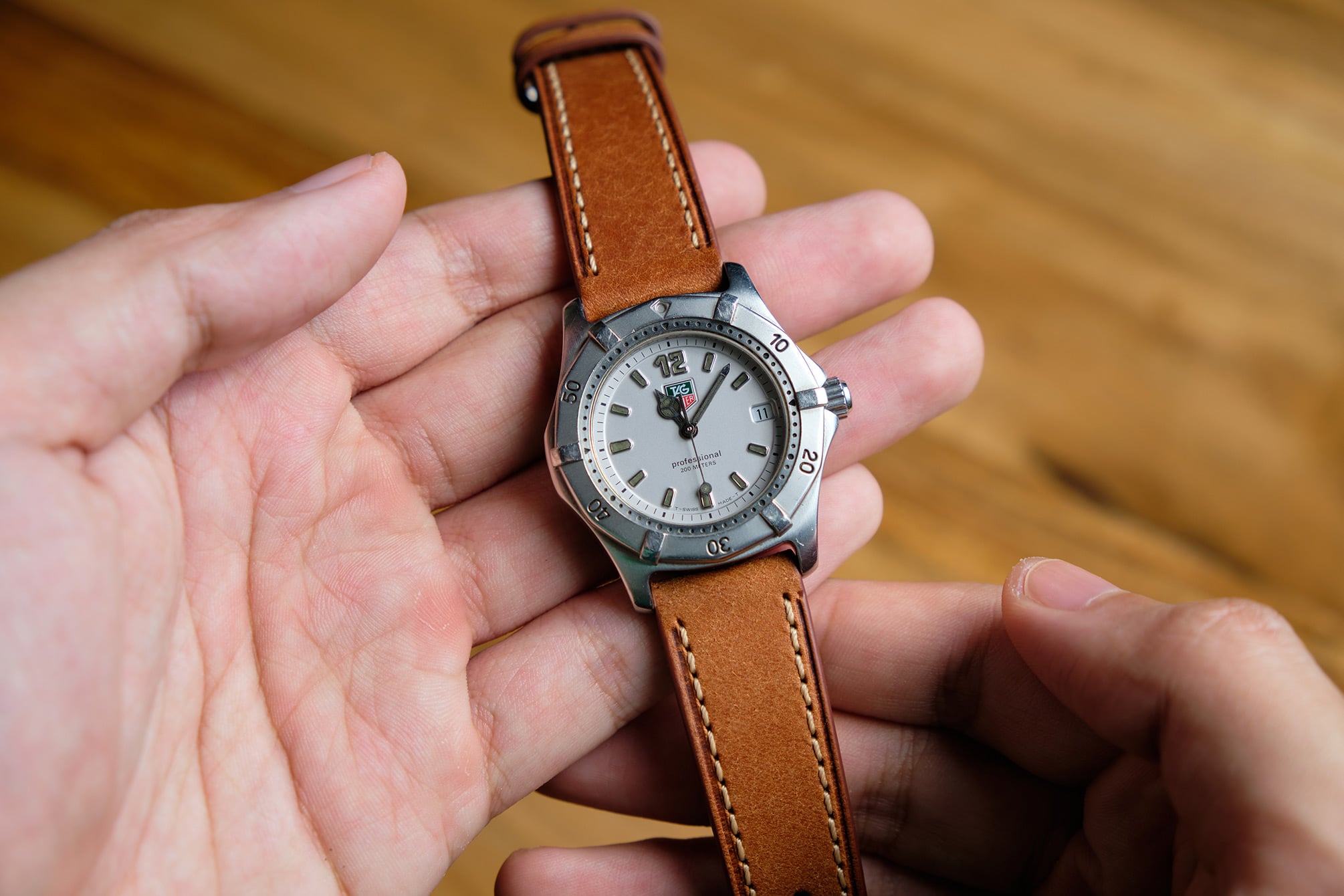 The mix of fawn tan and dark beige stitching makes this the perfect watch for vintage dive and dress watches.
The underside is lined with Chèvre Sully, a type of goatskin known for its scratch resistance and soft texture. It's supple and provides a secure feeling when on the wrist.
The strap comes with nine adjustment holes and fits snug on its third smallest adjustment on my 6-inch wrist. Smaller wrists will not be left out and will find this strap extremely comfortable.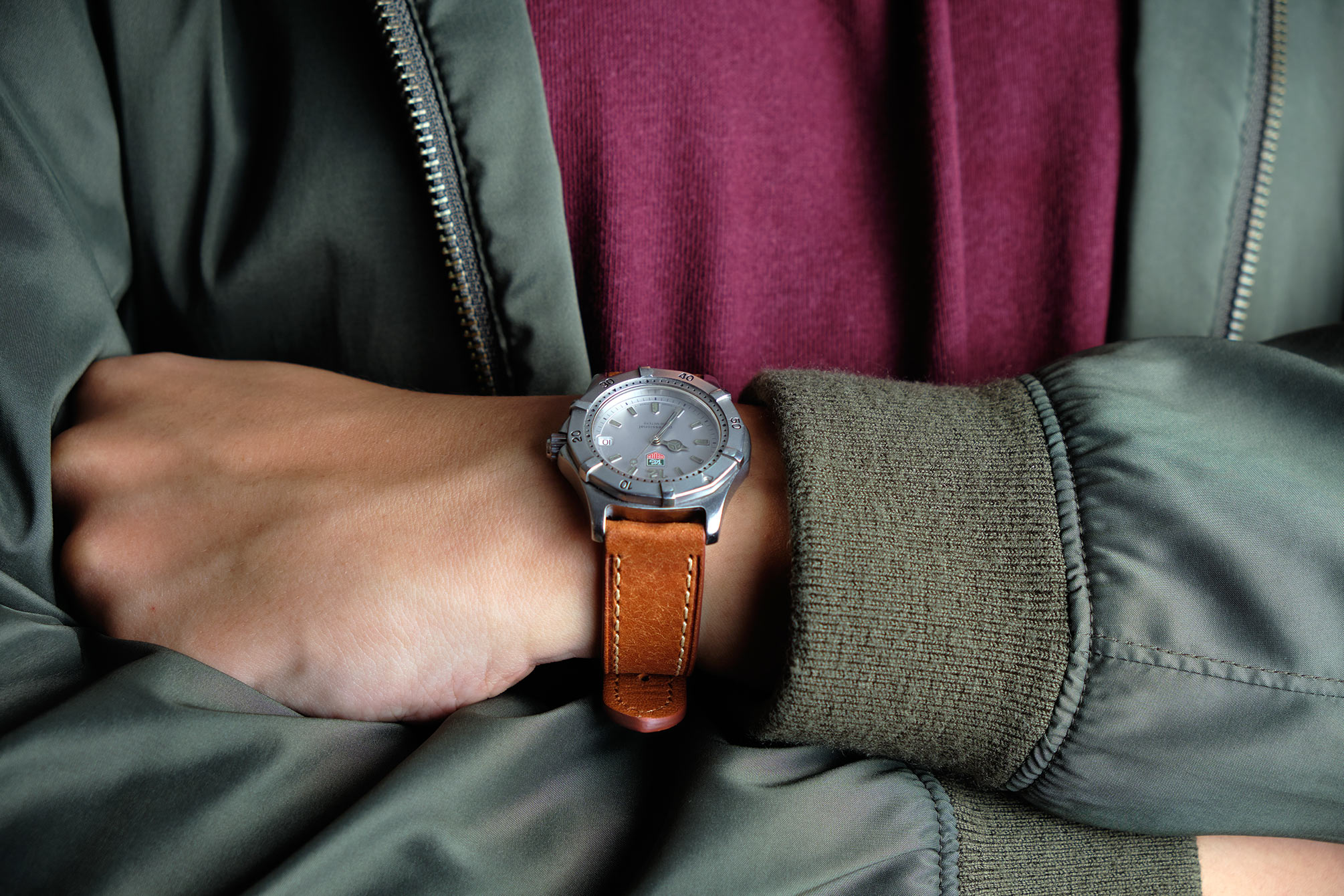 The Pueblo Leather strap goes for $33 and comes in 18, 19, 20, 21, and 22mm lug widths. Vintage Seiko owners will be happy with the available 19mm lug widths. The strap is available in four colors: Fawn Tan, Juniper Green, Earl Grey, and Maroon Red.
Second Strap: Vintage Grunge Leather
The Vintage Grunge Leather in Prussian Blue is a beautiful strap. The matte leather used is soft to the touch yet strong enough to retain its original shape after hours of use.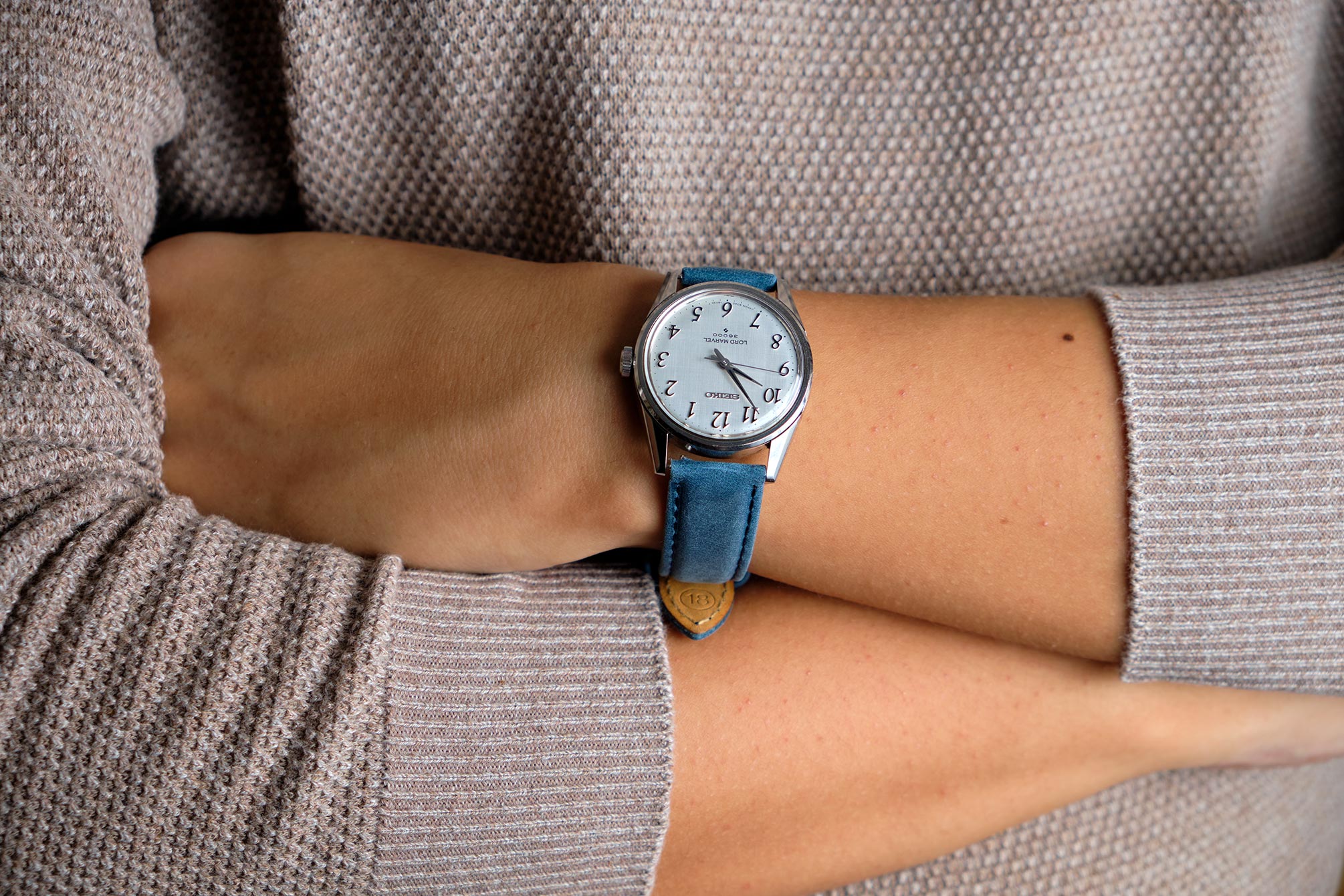 Bumps and scratches may appear on the soft leather, but I think this adds a personal touch to the strap, giving it that "used" look.
The stitching around the strap is in the same shade of Prussian blue as the strap itself. The colors make the strap whole and give it a formal feel. Yet the attractive Prussian blue is enough to make a statement in any stately event.
The strap is 18mm at the lugs and tapers to 16mm.
The leather underside of the strap is hypoallergenic, making this perfect for all wrists out there.
The strap comes with eight holes of adjustment. Compared to the Pueblo Leather strap, the holes are positioned slightly away from the lugs.
The strap wears a bit loose on my 6-inch wrist, even at the smallest adjustment. But overall, the wear is manageable.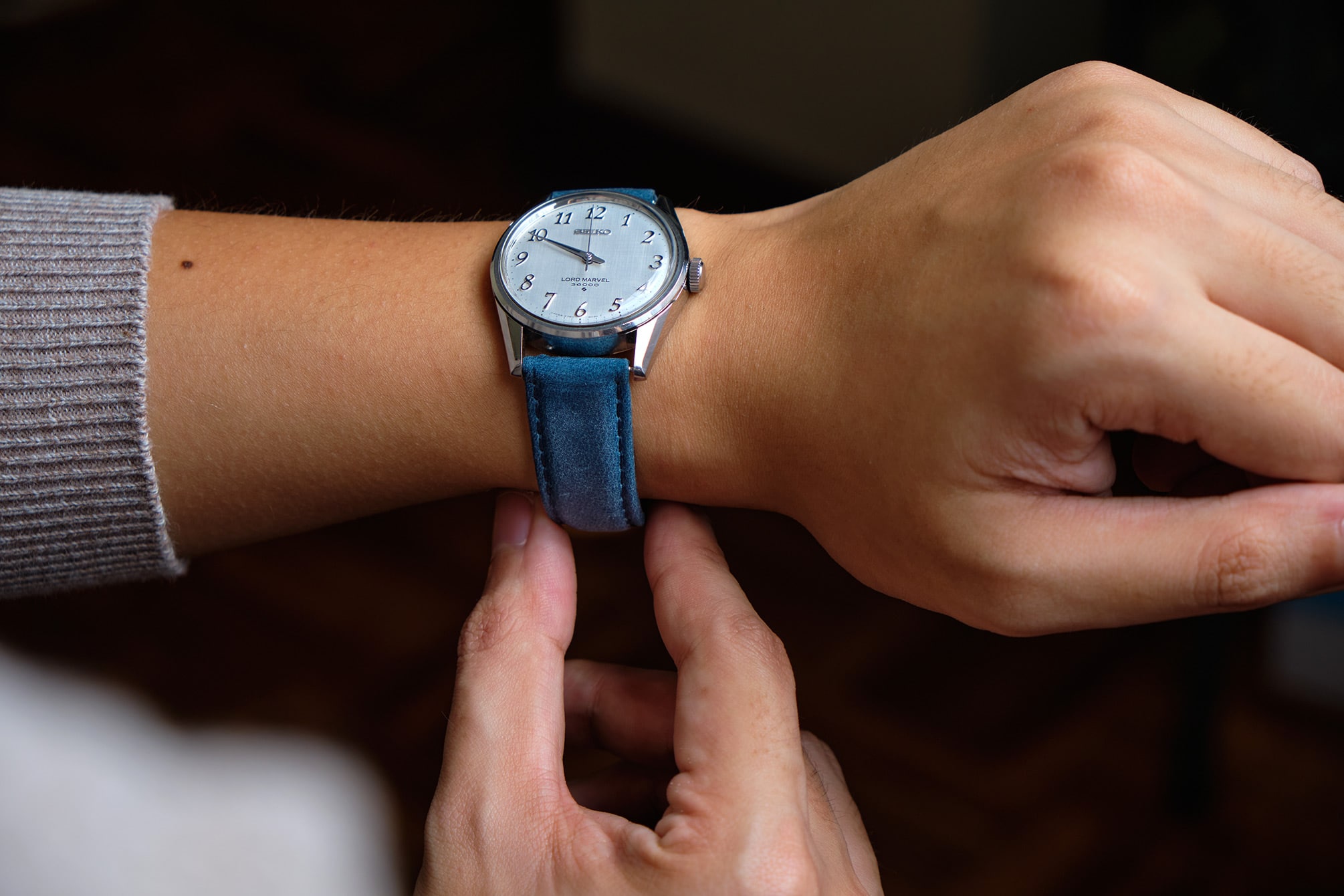 The Vintage Grunge Leather strap goes for $30 and comes in 18, 20, and 22mm lug widths. It is available in four colors: Prussian Blue, Camel Khaki, Moss Green, and Harbor Grey.
Butterfly Deployant Clasp
A butterfly deployant clasp was added to the Vintage Grunge Leather strap at an add-on price of $12.
The clasp is made out of stainless steel and comes in four colors: silver, yellow gold, rose gold, and black. The size of the deployant clasp is dependent on the taper of your strap. They provide the clasp in 16, 18, and 20mm sizes. Sadly, no clasps are available for odd-numbered lug-width straps.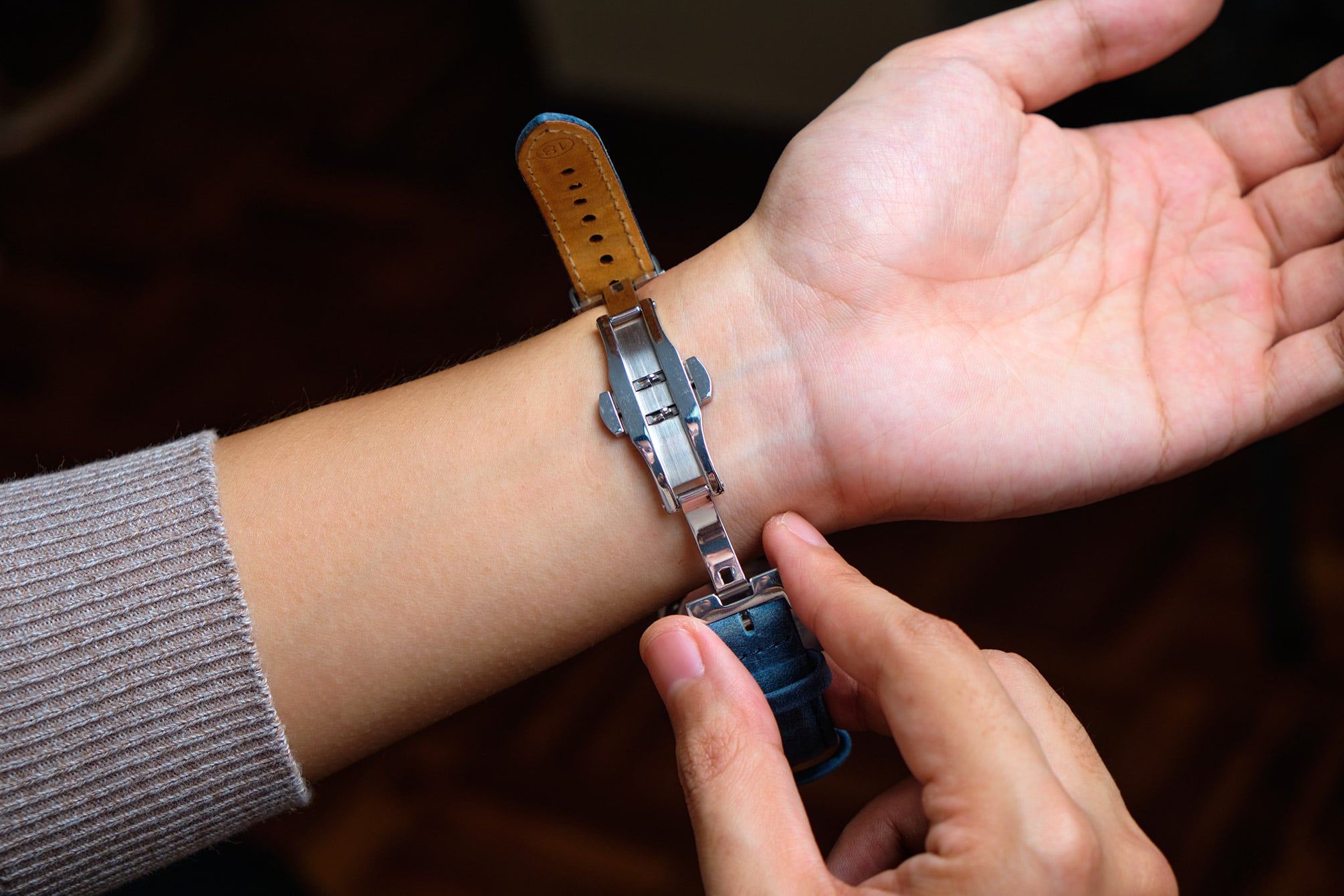 The clasp works well and is easy to install on a strap. Note though that the clasp adds a few millimeters to the underside of the strap, so if you don't like thick straps then you can skip the deployant clasp.
When you add a deployant clasp to a strap order, they provide you with the normal buckle clasp that goes with the strap, in case you would like to switch back.
Strapatelier provides free shipping within Singapore and Malaysia for orders above $65, within Asia for orders above $100, and worldwide for orders above $125.
The Verdict
So, what's the verdict on straps from Strapatelier? They make straps that punch above their weight. Vegetable-tanned and made out of genuine calfskin leather, the straps are durable enough to handle hours of wear and yet continue to retain their shape.
The deployant clasp is of good quality too. Strapatelier brings a lot to the table by also providing each strap with quick-release spring bars and the Purchase Milestone program for every purchase.
When looking for your next watch strap, make sure to give Strapatelier Co. a look.
Questions? Comments? Leave them below!