Want to revive your good old Timex? Here's a comprehensive guide on how to replace your Timex watch battery to keep it ticking!
Have you ever had a Timex gone blank on you at the worst possible time? Or worse, you don't realize your watch has slowed down, and you don't have all the time in the world.
A slow or dead ticker can sometimes cause chaos, especially when you find out it has you running late. These signs might be your cue to look into how to replace your Timex watch battery.
Under these circumstances, the natural train of thought is to stop at a watch repair shop. But that would mean leaving your trusty time tracker at the shop for a few hours or even days.
Not to mention the extra bucks you'd rather spend on your favorite morning coffee.
Luckily, setting the time right on your Timex doesn't cost an arm and a leg. It's simple, and I'll show you how in this guide!
When Should You Replace Your Timex Watch Battery?
Timex is known for its affordable yet sturdy watches. While the company has made history in the watch industry, it can't stop watch batteries from running out, either.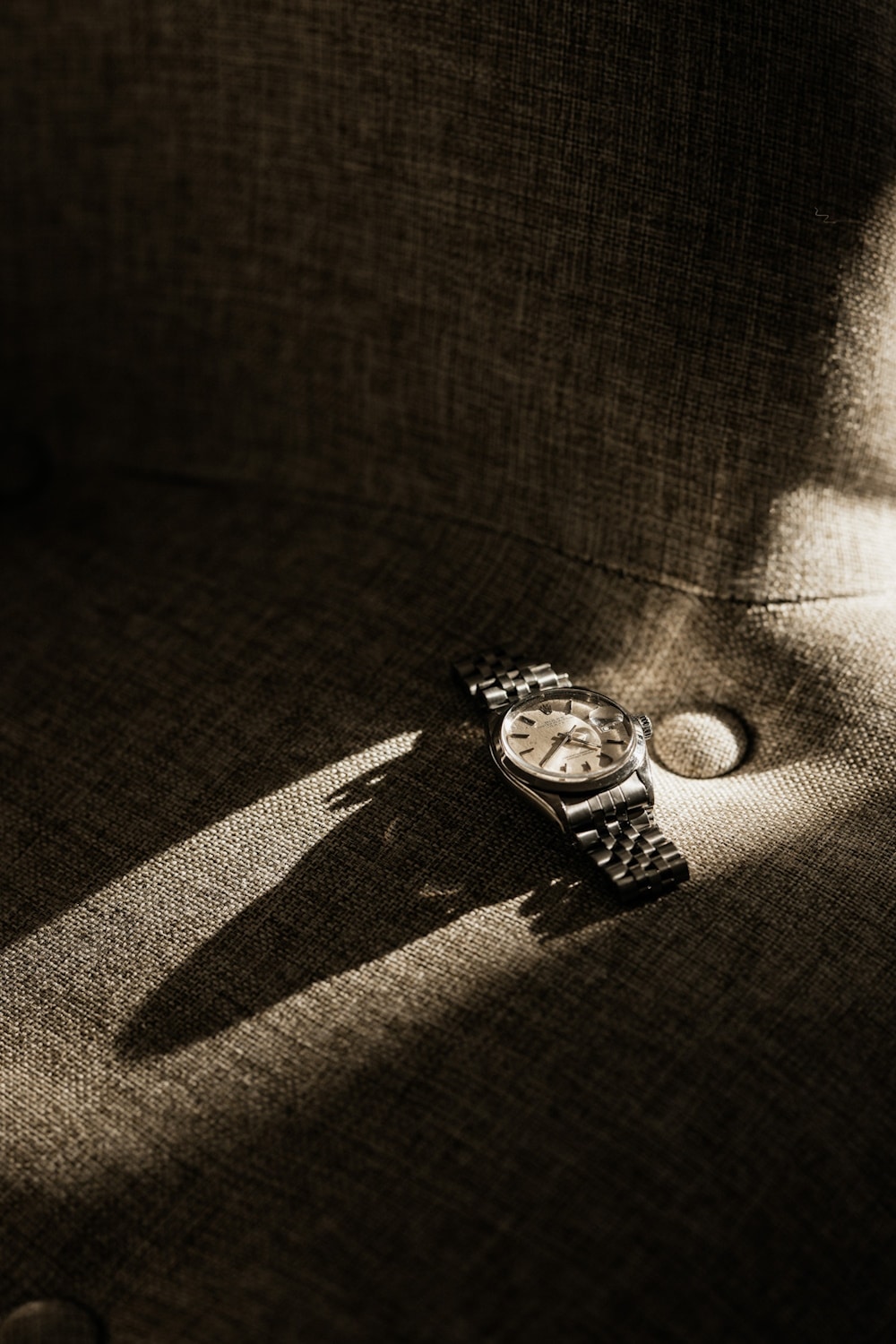 Knowing when to change your Timex watch battery is essential. You don't want to replace a battery that's still good to go for a while. Nor would you want your watch to die down during a time-tracked meeting.
The following signs should help indicate whether it's time for a battery replacement:
Too Slow or Too Fast
Once your watch's battery starts to weaken, you'll notice inaccuracy in timekeeping.
Contrary to common misconception, a weak battery doesn't only have to slow down. In fact, it can also start moving faster than usual!
If either of these two cases occurs, you need a battery replacement.
Seconds Hand Interval
Besides the watch hands' movement becoming irregular, the second hand can be a red flag that a battery is weakening. You might notice the second hand moving in 2-second intervals instead of 1-second.
If that's the case, your watch battery is losing power.
Routine Replacement
I've listed two signs of a battery that's about to drain. You may also notice inaccuracies if your watch model includes date or alarm features.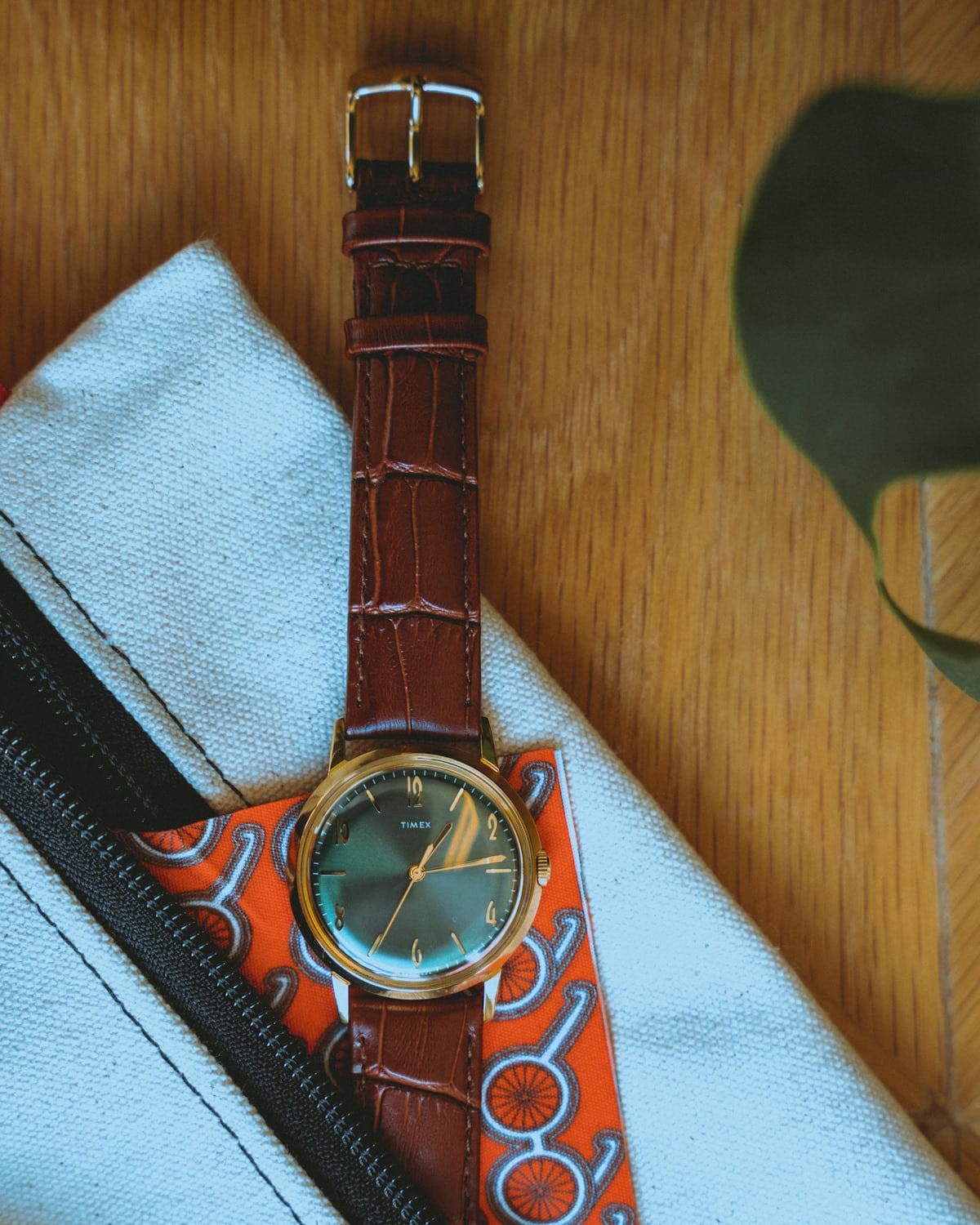 In models like Timex Indiglo, your dial's lighting will dim. Even if your watch hasn't started acting up, it might be time to change it.
Generally, watch batteries are meant to last 2-3 years. It's advisable to change them regularly once this duration has passed.
Things You'll Need for Timex Watch Battery Replacement
If you're scrolling through this guide, you might be in a hurry to replace your Timex watch battery. However, like every other process, gathering the right tools is important before the actual process.
(After all, you'd want to get it right the first time around rather than prying your watch open multiple times).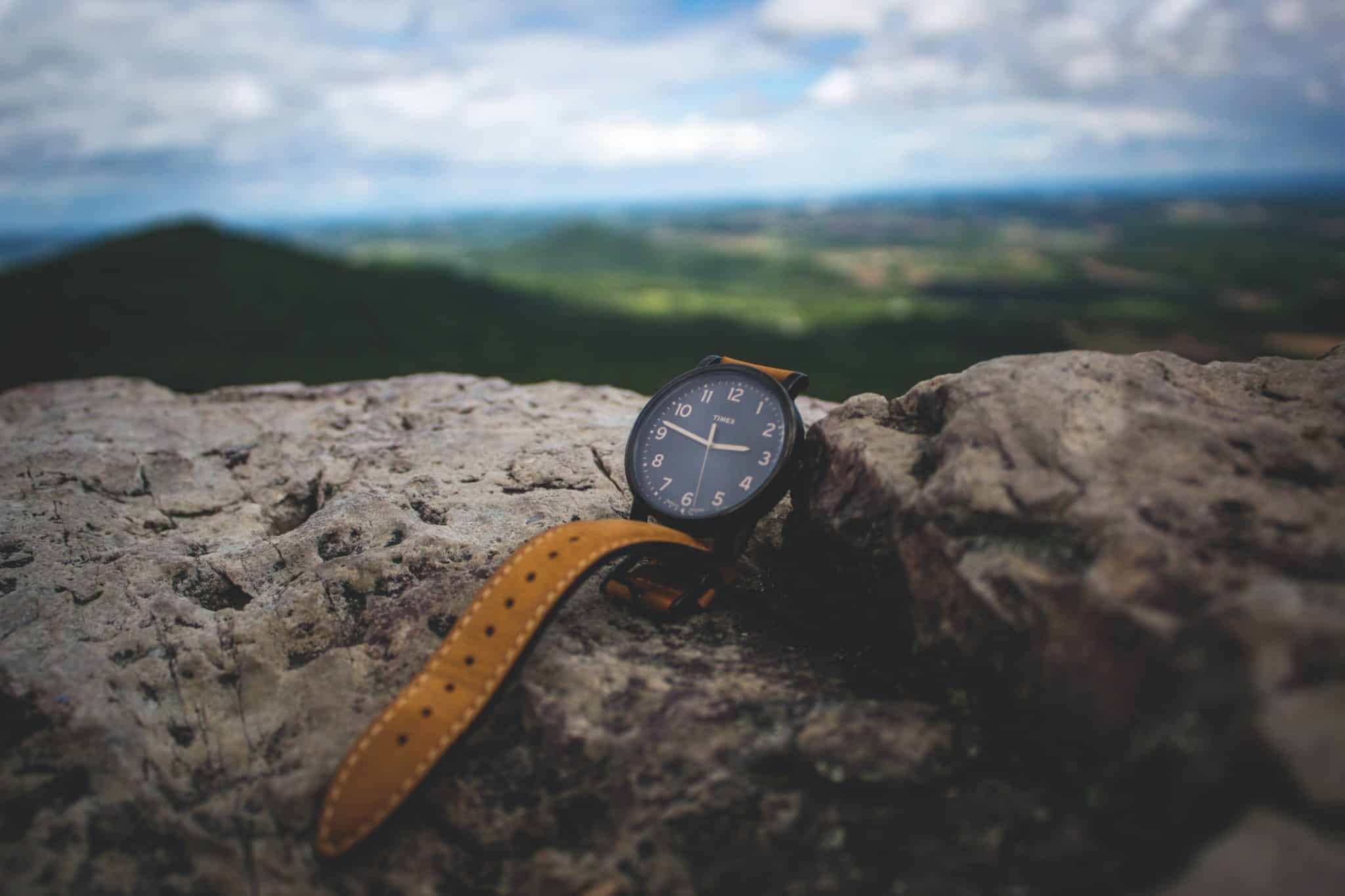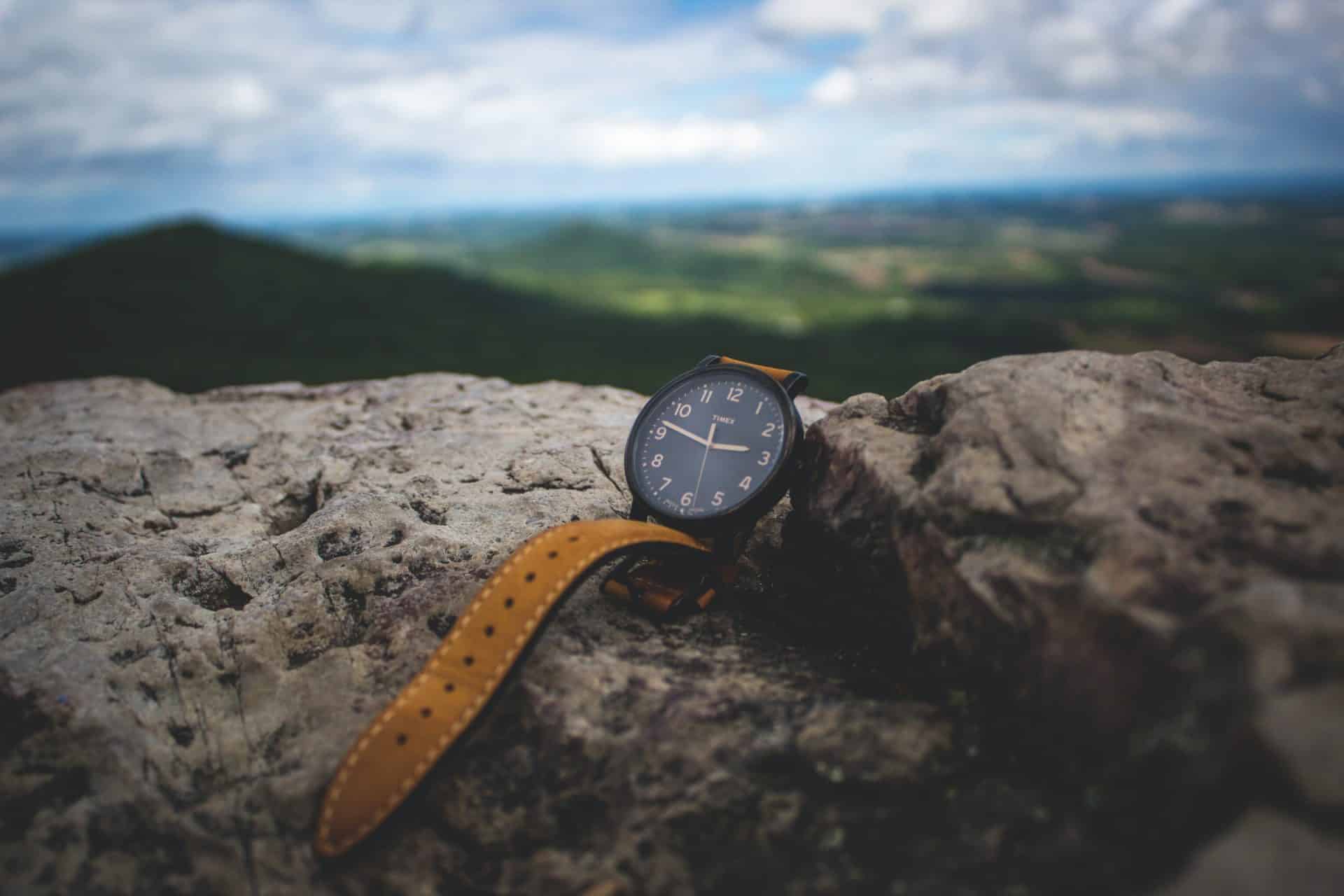 I've listed everything you need to get started below:
Screwdriver
Depending on your Timex watch model, you may or may not need a screwdriver. If you see tiny screws holding the back of the watch in place, you have a screw-down model.
In this case, you'll need a screwdriver to access the battery compartment. Make sure you find the right size and shape from your tools kit or local hardware store.
Pair of Horns or Case Knife
A pair of horns, more commonly known as a case knife, helps easily open snapback watches. This tool can gently pry the battery cover to reveal the inner compartment.
I've included this option since it's a commonly accessible tool. However, if you're new to repairing watches, getting a battery cover opener would be better to avoid damaging your watch.
Compatible Battery
You obviously need a new battery to replace your old one, but it's not as simple as it sounds.
The trick is to find the appropriate battery type required for your watch model.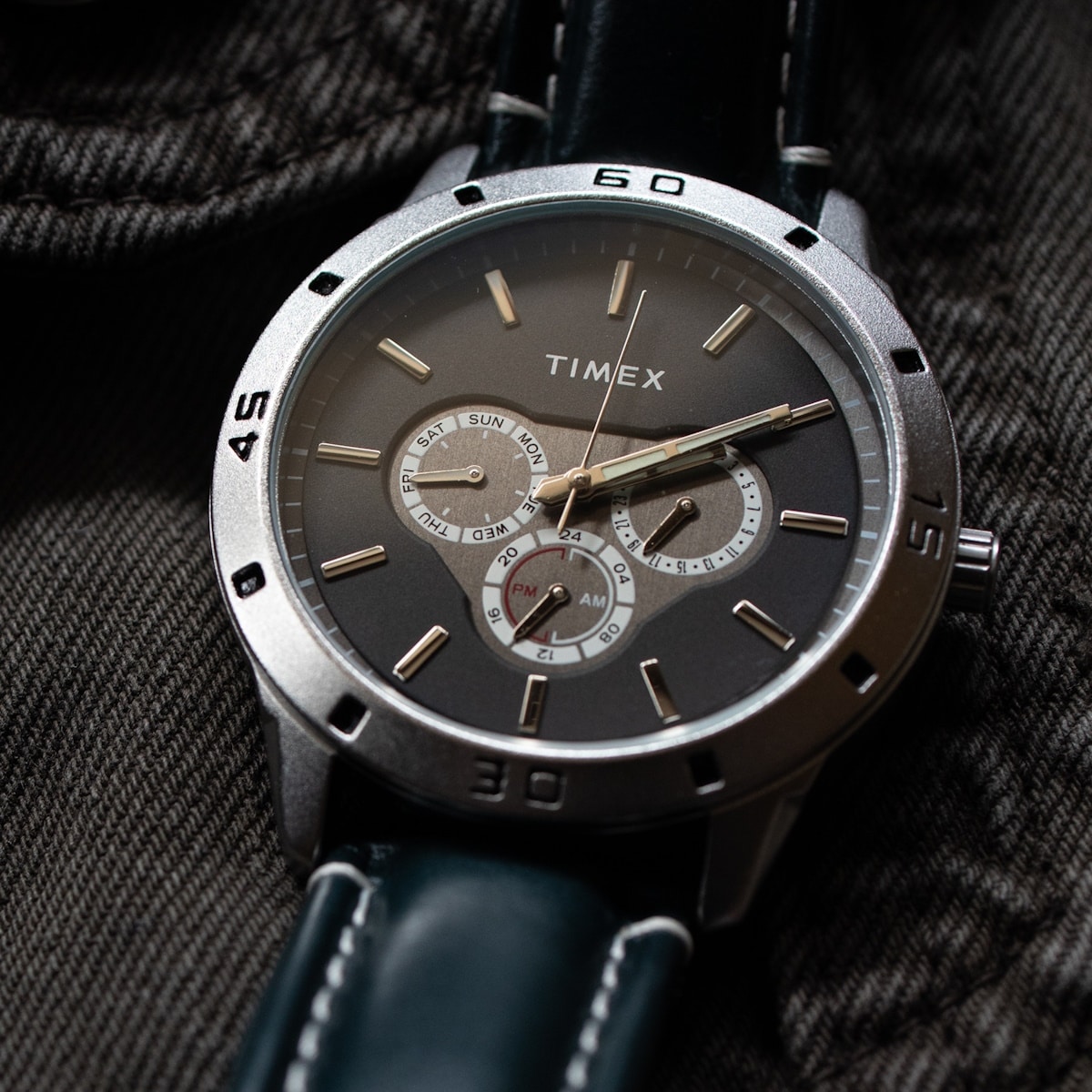 Fortunately, there are multiple ways to find your watch's battery type. You can find it in the user manual or, more conveniently, on the back of your watch's dial.
The battery model should start with CR followed by a 4-digit number.
Soft Cloth
A soft cloth is another important part of replacing your Timex watch battery. It helps remove dirt and debris from the inner compartment and any watch components before placing the new one.
The best choice is a lint-free cloth, so you're not risking getting any lint in cleaning.
Cleaning Tools
Battery terminals collect dirt and debris over time. Where a soft cloth can clean other parts, you'll need to go the extra mile for the terminals.
Get a professional cleaning kit or a DIY solution with cotton swabs and an alcohol-based solution.
Flat Surface
The last thing you'd want during a battery replacement is to lose tiny watch parts. Of course, an uneven surface increases the chances of that happening.
It's best to do this on a flat surface so the parts don't roll away.
Step-By-Step Guide To Replace Timex Watch Battery
Let's get to the point now that you know which tools to gather. This simple 5-step guide will show you how to replace your Timex watch battery at home within no time.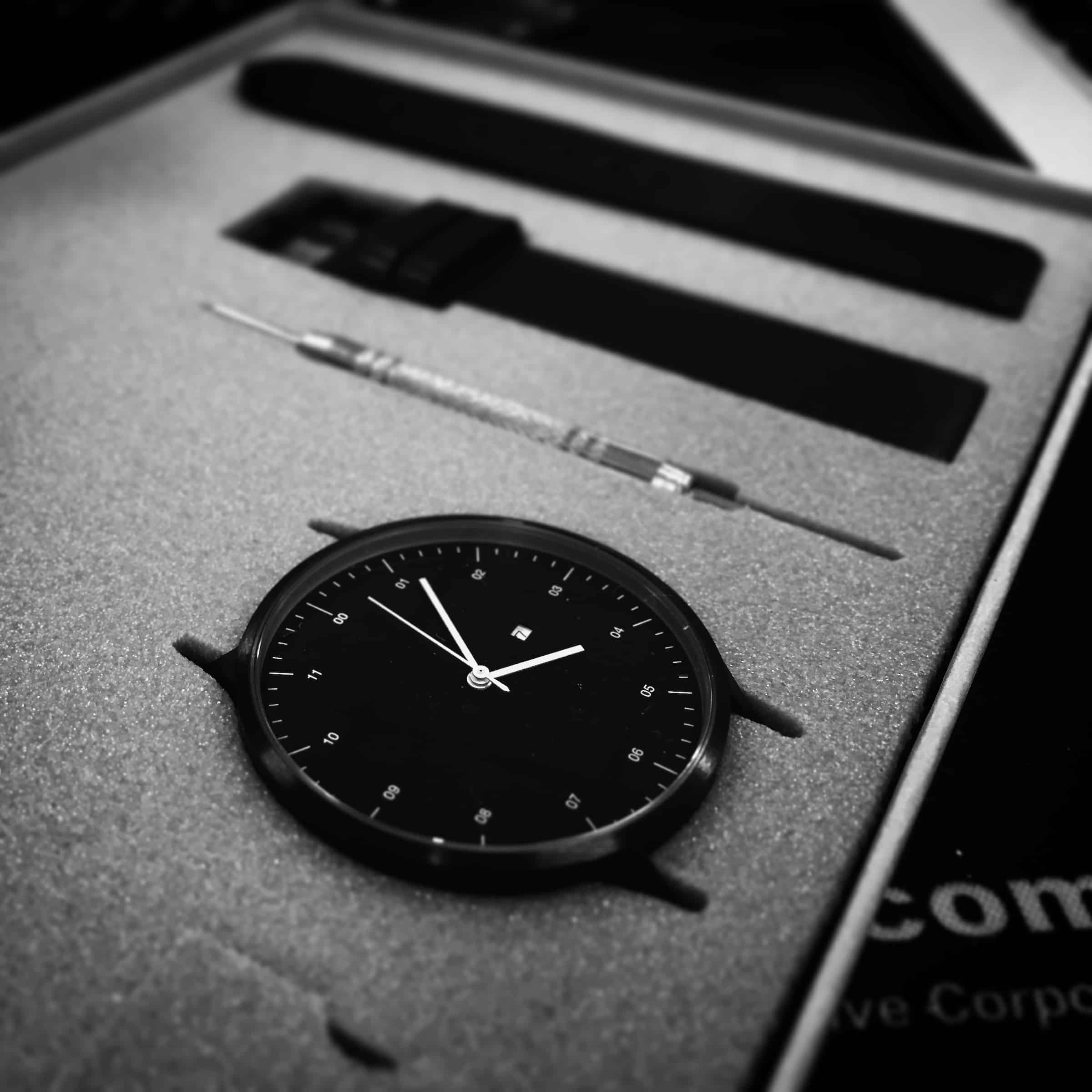 The mechanism for most watch battery replacements is similar, whether a classic Timex or a Bulova motion quartz repair. Your newfound watch maintenance skills will also be useful for other tasks like setting up a Casio G-shock atomic time set.
Remove the Strap
Let's make one thing clear: Removing your watch straps is an optional step. However, it will help provide more room to replace your watch battery comfortably.
For metal straps and leather straps alike, disassemble the spring bar, i.e., the metal rod on either side of the watch dial.
Using a spring bar tool, insert the forked end between the end of the spring bar and the lug.
Gently push inwards to compress the bar and slide the strap off.
Open the Case Back
Lay down the watch on a flat surface with the backside facing up.
Your watch will either have a screw–down or a snapback case back.
Grab your screwdriver and apply steady pressure while unscrewing counterclockwise if it's the former. Don't force the case back open until it's completely unscrewed and loosens up.
You'll need a pair of horns or a case knife for snapback models. You should see a notch at the edge of the case back. Insert your tool in the notch and gently push upwards, which should pop open the case back.
Remove the Old Battery
Before moving further, you should know that most watches come with a gasket, which protects the watch from water damage. It comes in the form of a round rubber ring.
Carefully place this aside. If you're unfamiliar with battery orientations, this is your cue to notice how the old battery is positioned.
Finally, lift the old battery from the compartment using a pair of non-metallic tweezers.
Remember, a metallic tweezer increases the risk of an electrical shock.
Insert the New Battery
You're almost done! However, you should clean any dirt and debris from your watch interiors. The cleaner a watch's insides, the longer its battery will hold.
Once you've done that, get the new battery and place it in the same orientation as the previous one.
Make sure the terminals are aligned properly.
Reassemble
Cut down your work – check if the watch is working properly prior to reassembling the watch. If the hands are moving, you're good to go! If not, double-check the battery positioning and terminals.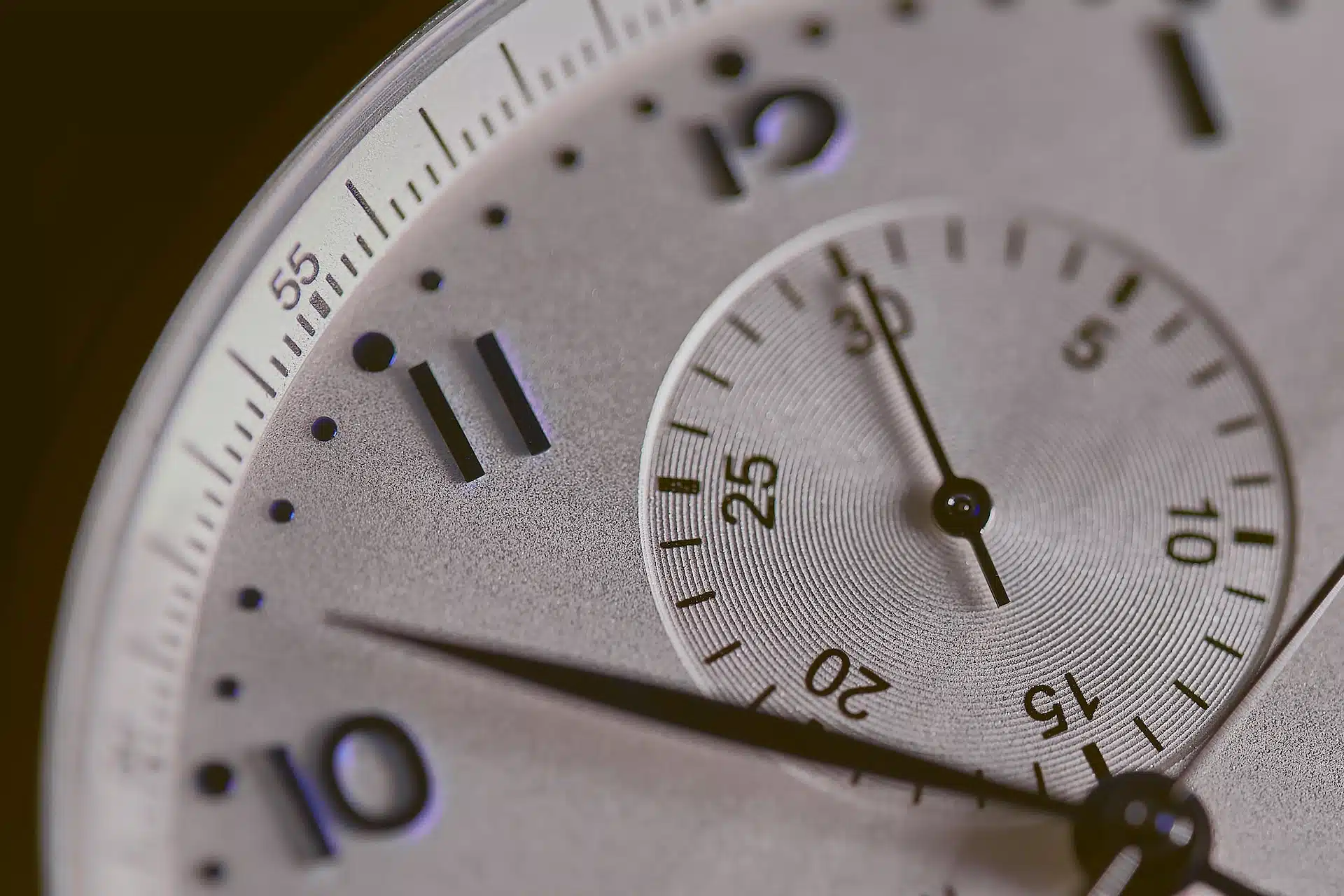 Align the case back and gently push it downwards. That's all you need to do for a snapback model.
For a screw-down, you'll have to screw the nuts in again till everything's fitted in place.
Common Mistakes To Avoid When Replacing Your Timex Watch Battery
We've covered all the necessary tools and the step-by-step guide till now. You should feel confident and sure enough to change your Timex watch battery without encountering any difficulties.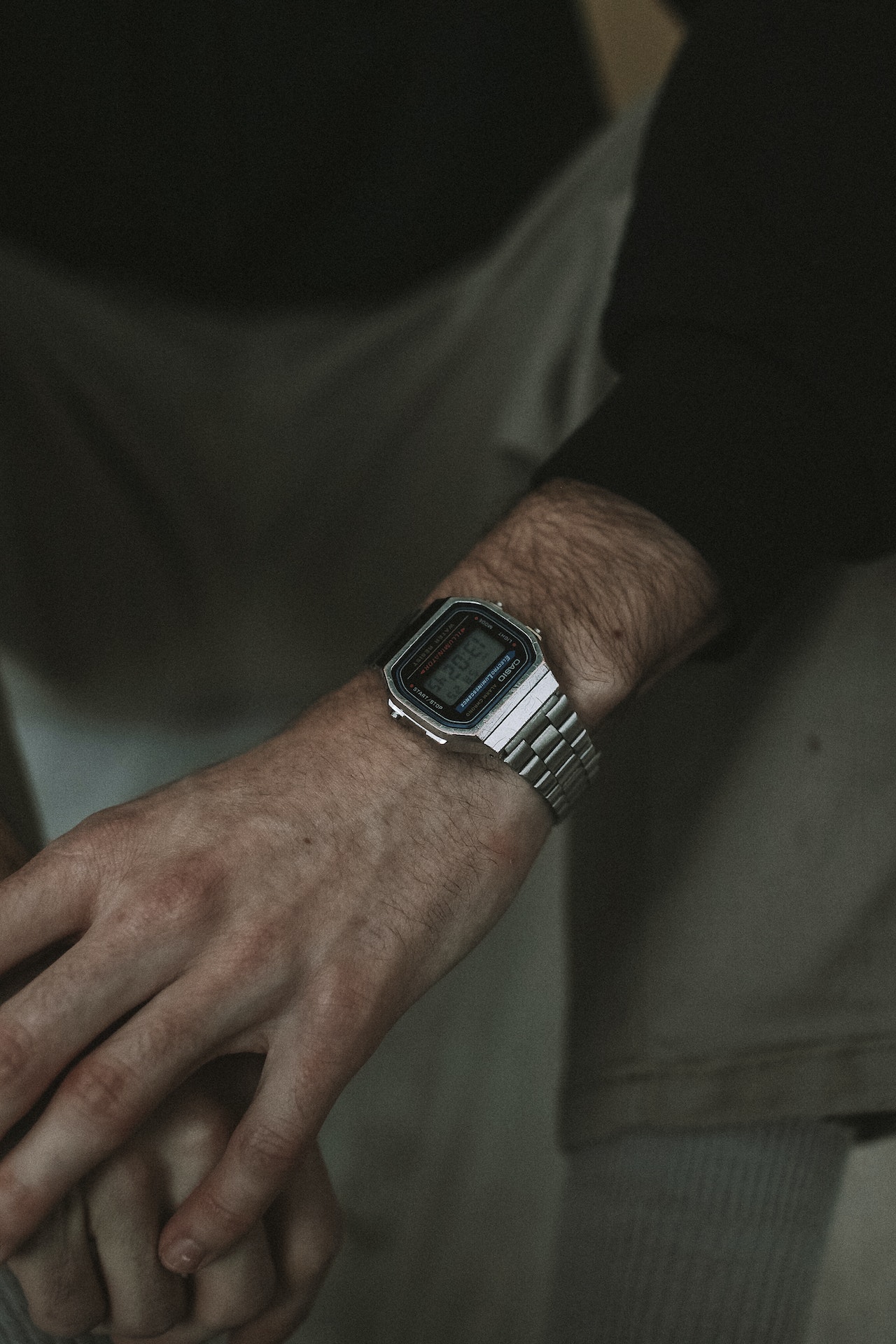 However, there are several issues that many Timex owners face while going through the procedure. Here are some of the most common mistakes that you should avoid during your Timex watch battery replacement:
Use of Improper Tools
Before replacing your battery, the most important thing is to have all the proper tools ready at your disposal, from the right type and number of spring pins to the opener knife.
Using improper tools can lead to scratches and damage, both to the watch and yourself.
Not Resetting the Watch
You might commit this mistake after you're done with replacing the battery. The adrenaline and rush are bound to be sky-high after a successful replacement.
I get it, but don't let your emotions get the best of you until you've reset the watch. Not doing so could result in inaccurate timekeeping or a functional loss of the watch.
Not Discharging the Capacitor
Some Timex watches, especially those with Timex Indiglo, have additional features and require additional measures for safety.
For instance, if you don't discharge the capacitor before starting your mission, you might cause a short circuit in the watch.
Mixing up the Battery Type or Orientation
Another common mistake Timex owners often commit while changing their watch batteries is not placing the right type of battery.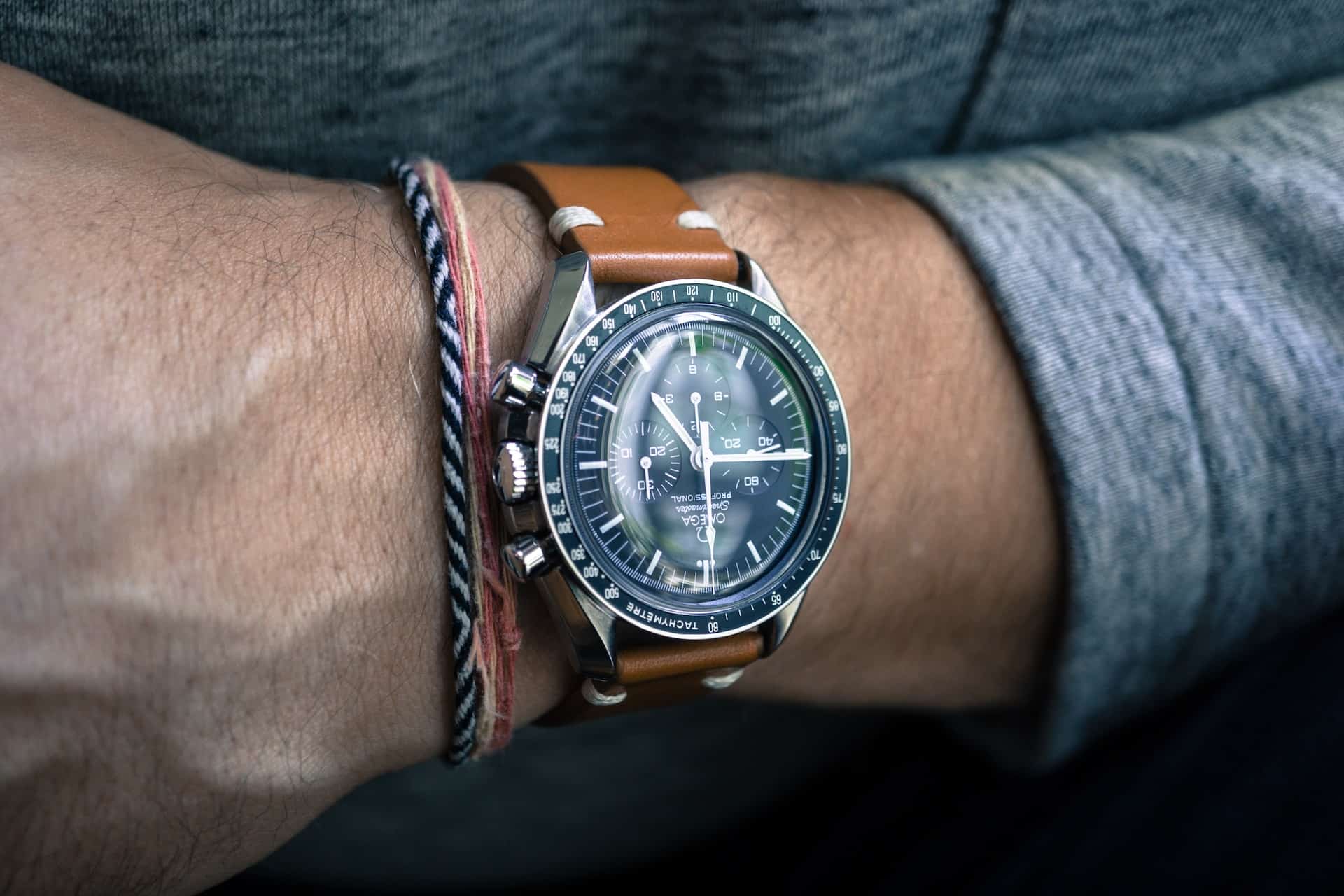 Since each watch is designed to work perfectly only with a compatible battery, not doing so could result in a watch malfunction.
Similarly, placing the battery in the wrong orientation could result in the opposite polarity, causing electrical problems.
Using Excessive Force
It's a law of nature that if an object is subjected to a pressure higher than it can withstand, it'll get damaged. Similarly, if you use excessive force while swapping your battery, your watch or battery might get damaged or, worse, break.
How To Replace a Timex Watch Battery: The Final Verdict
Next time your watch tells you it needs a power-up, this guide will ensure that your trusty wristwatch doesn't need a full-stop break.
Changing a Timex watch battery doesn't need to be a puzzle. When your watch is a swap away from its full glory, follow this guide to change that battery.
Calling all watch enthusiasts! Want to explore more watch brands to keep your style on point? Subscribe to our email newsletter to stay on top of watch trends and make that wrist statement!