Got a scratch on the dial your favorite watch? Here's how to fix it yourself at home!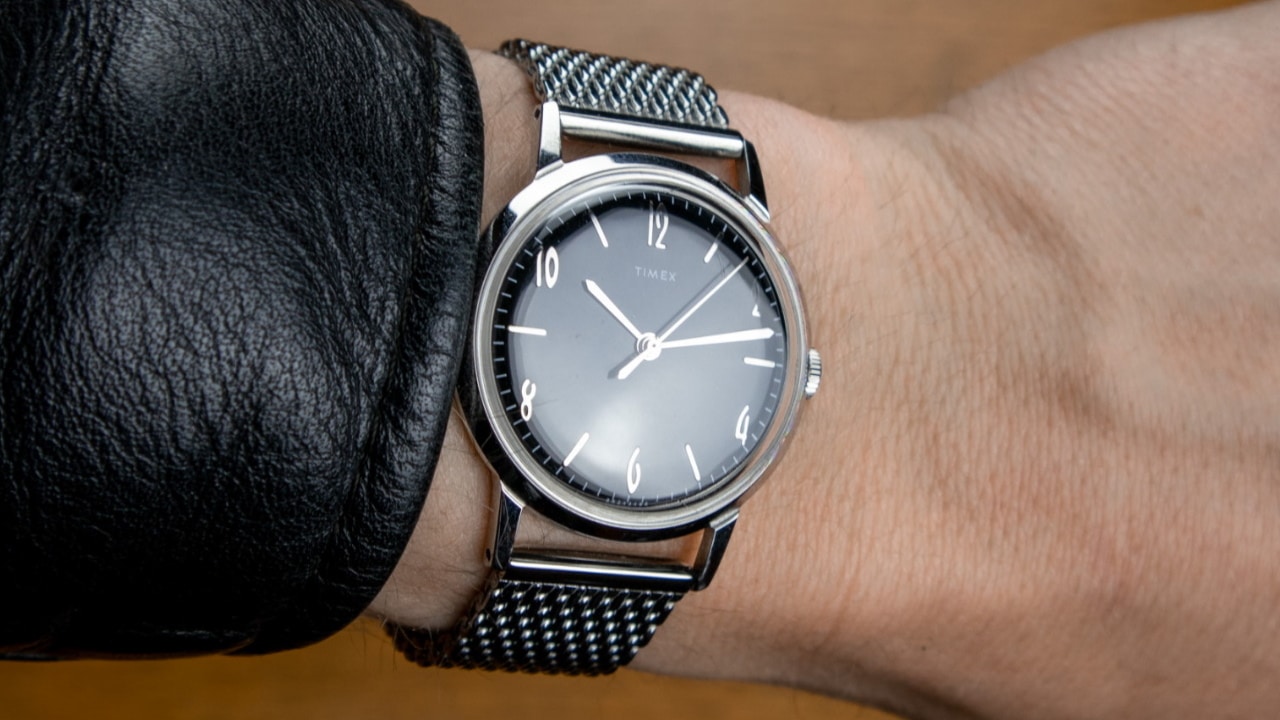 I have a secret. I wear my dress watch casually.
Sacrilegious, I know.
(The real secret — no one cares 😄).
Anyways, I've worn my Timex Marlin backpacking, urban exploring, and hiking, and it shows.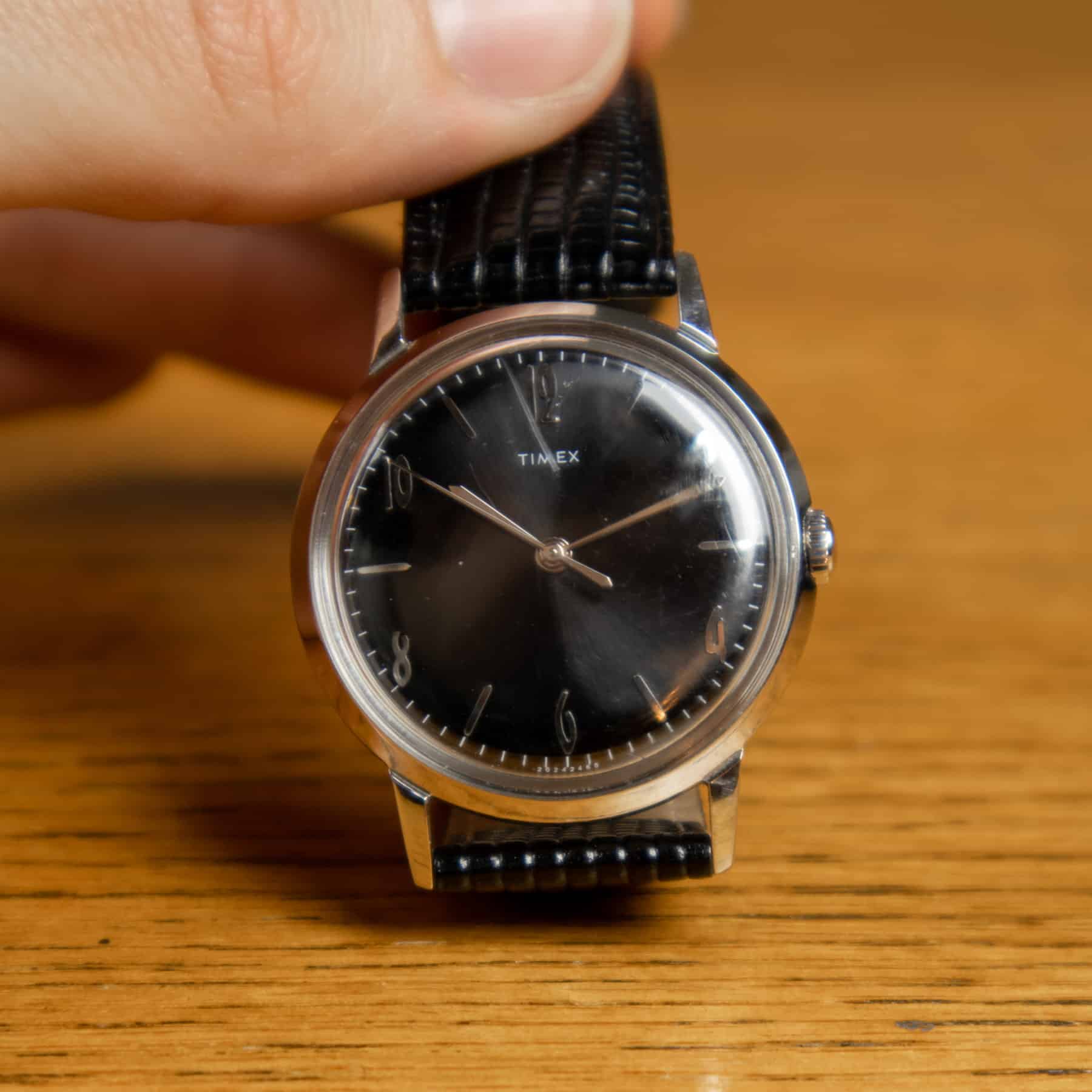 Overall, the watch is still in great shape, there's just some pretty noticeable scuffs and scratches on its acrylic dial from my adventures.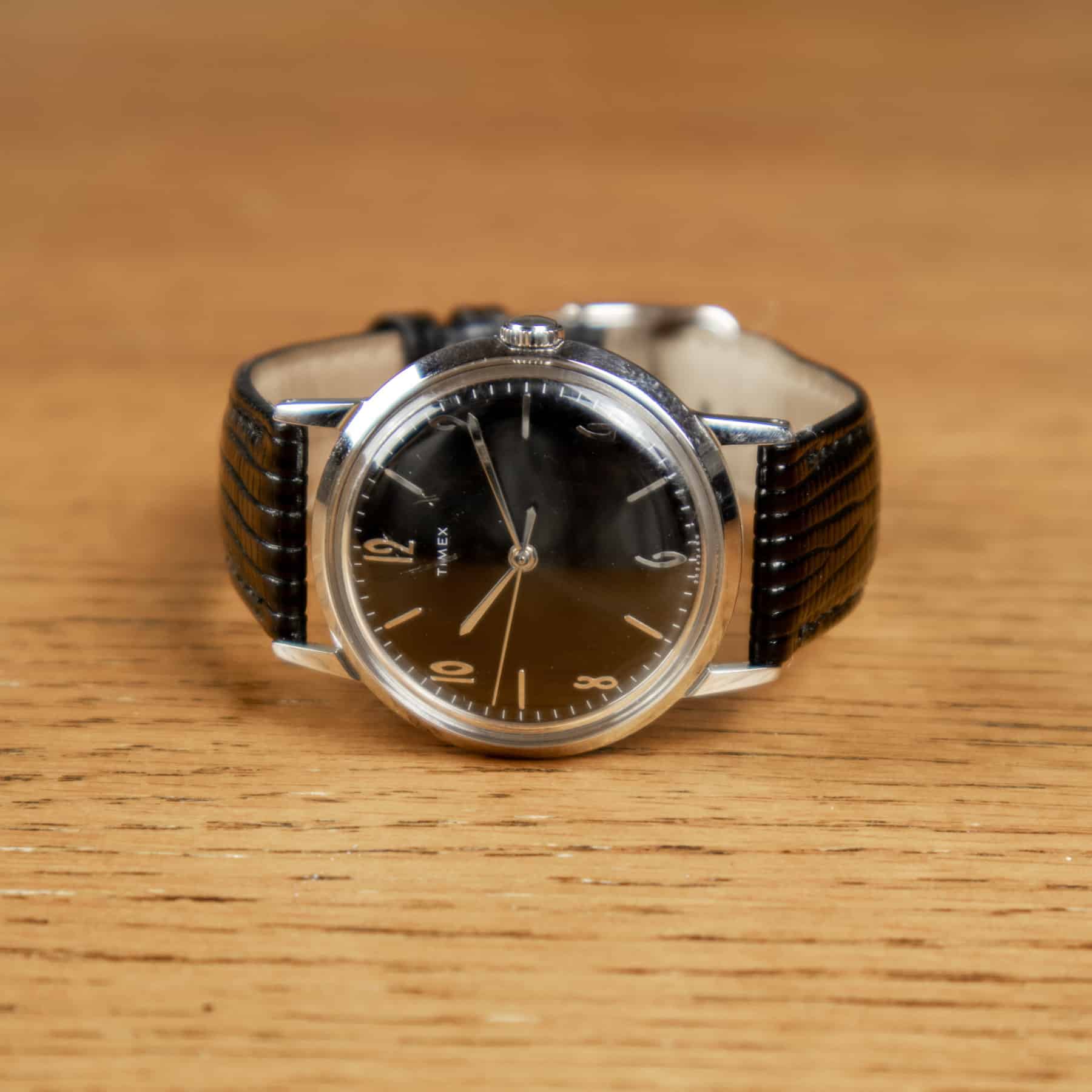 I decided to try and spruce up my Timex Marlin myself by buffing out the scratches and swapping the stock faux-leather strap for a stainless steel mesh bracelet.
How to Use Polywatch To Get Rid of Scratches
Since I've already covered how to easily swap out straps, in this article I'll demonstrate how to remove scuffs and scratches in acrylic dials with Polywatch.
Please note that this process is for watches with acrylic dials only (i.e. it won't work for dials made from other materials).
Step #1: Gather Your Materials
Naturally, you need to gather materials. In this case, you'll need a watch with an acrylic dial, a microfiber cloth, and a small tube of Polywatch.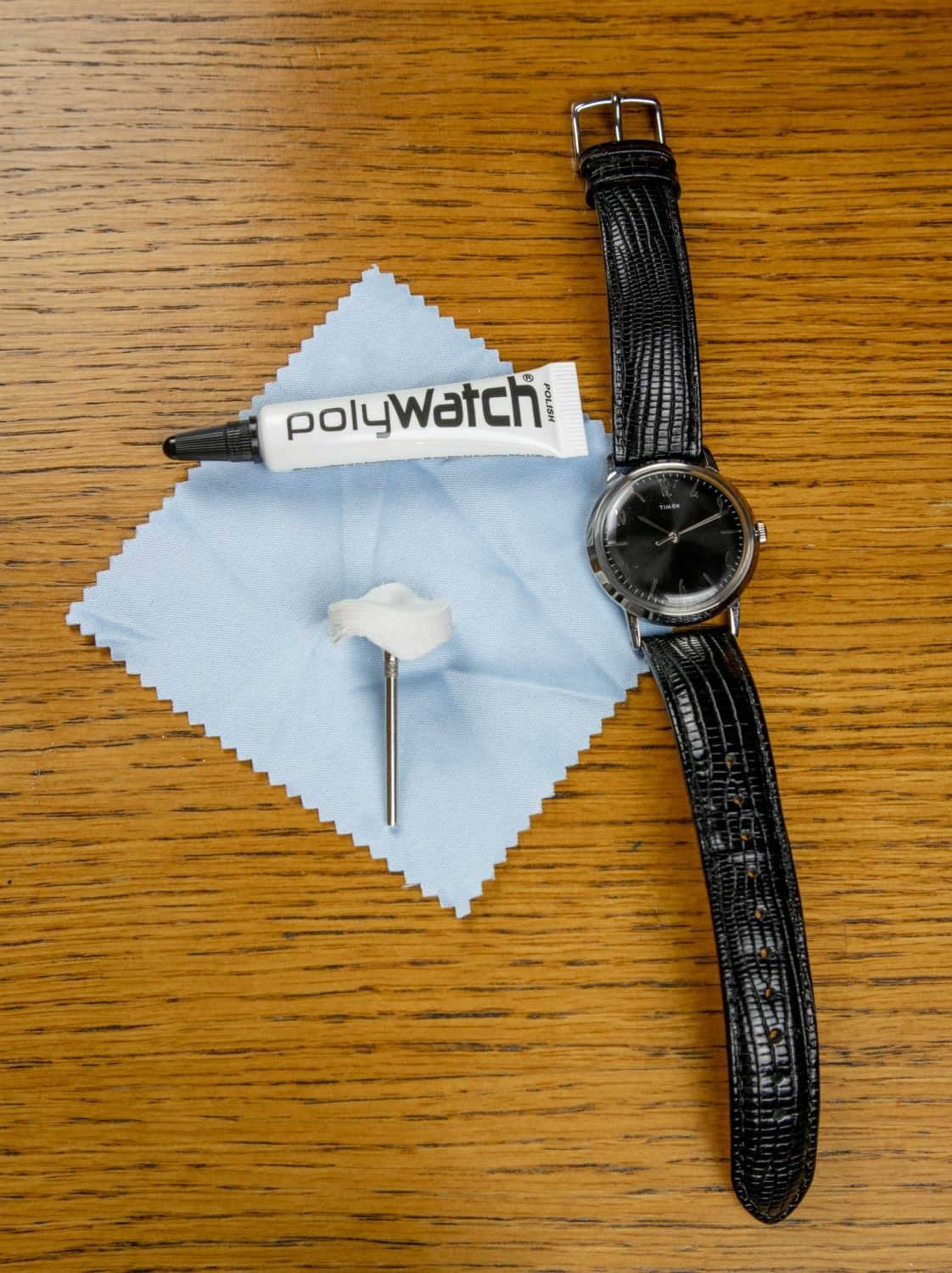 You don't need much to get this job done.
Step #2: Apply Polywatch to a Microfiber Cloth
Once you have everything ready, squeeze a tiny amount of Polywatch onto your clean microfiber cloth.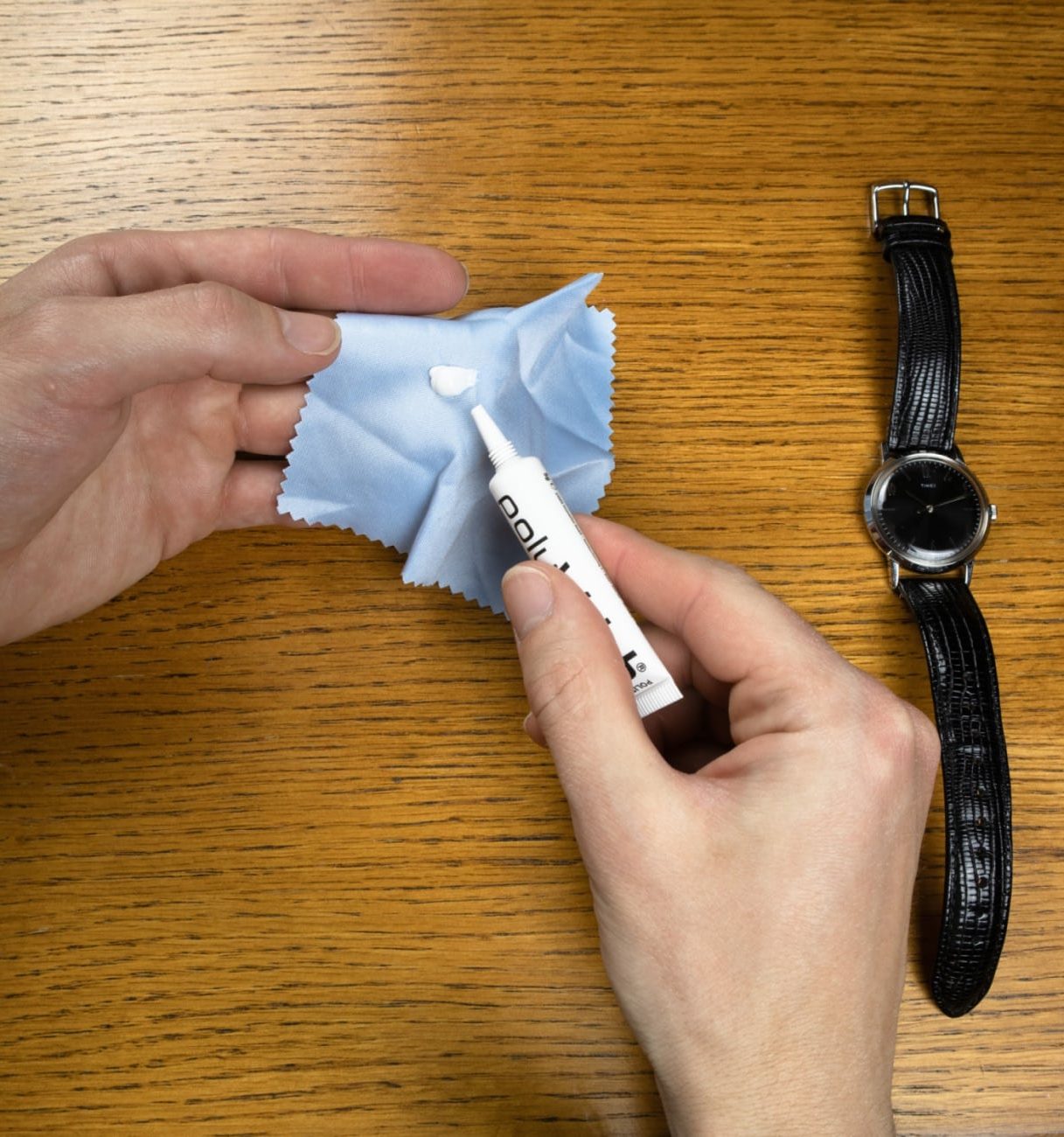 You really only need a very small amount.
Step #3: Rub Polywatch on the Dial
Next, rub the Polywatch on the acrylic dial.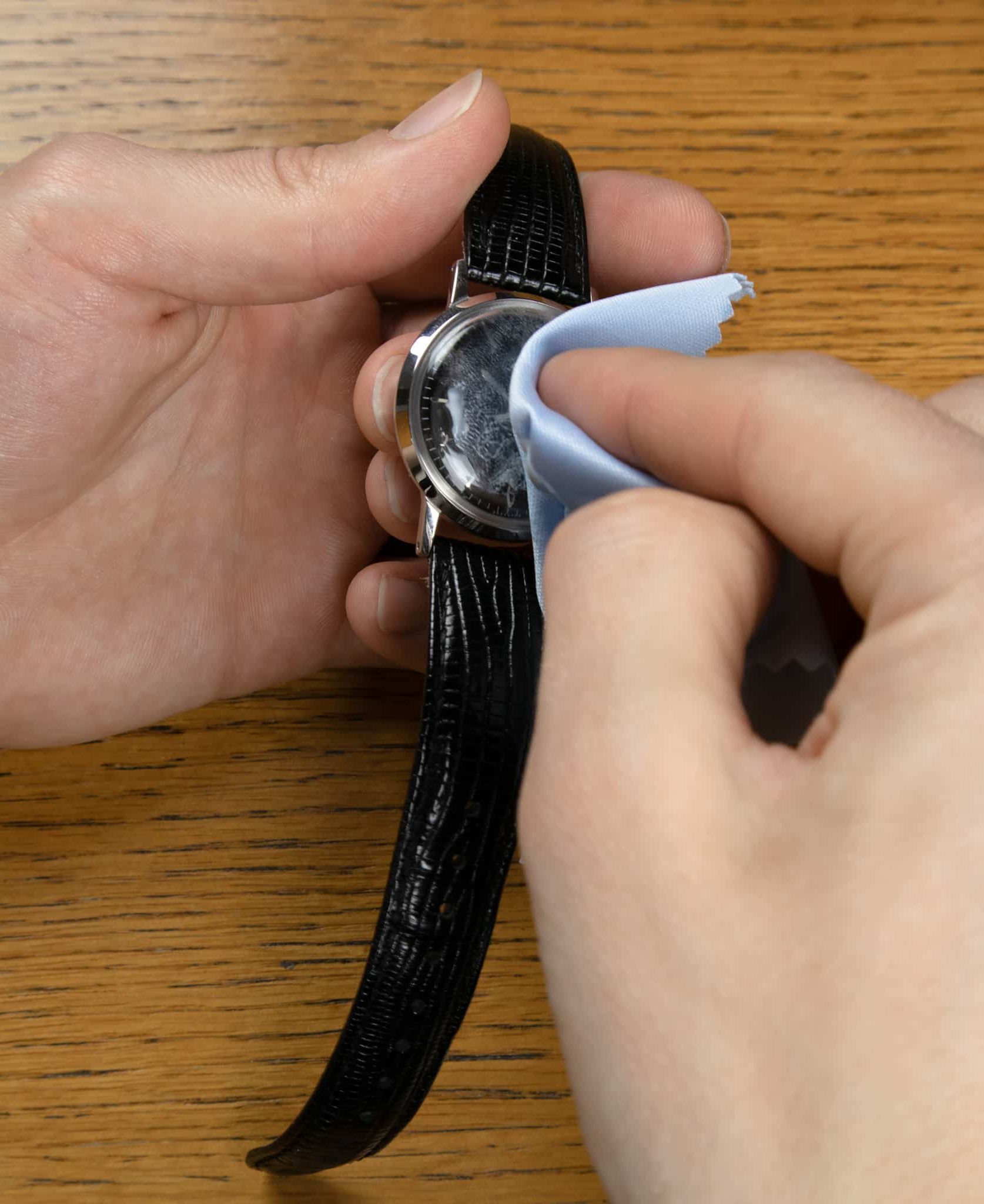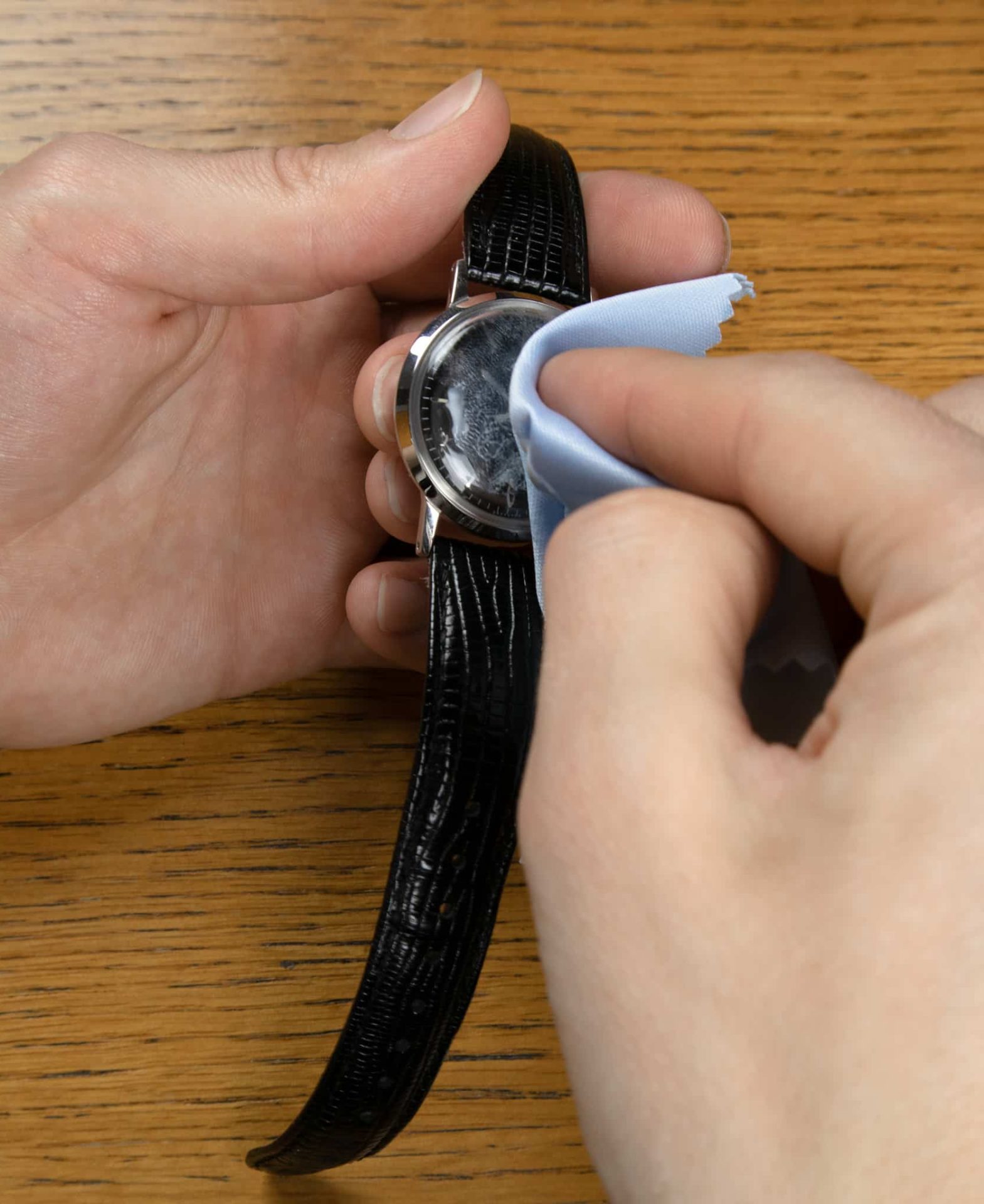 Be careful not to get the compound on the metal (though I don't think it'll necessarily hurt the metal).
Don't be afraid to use some pressure!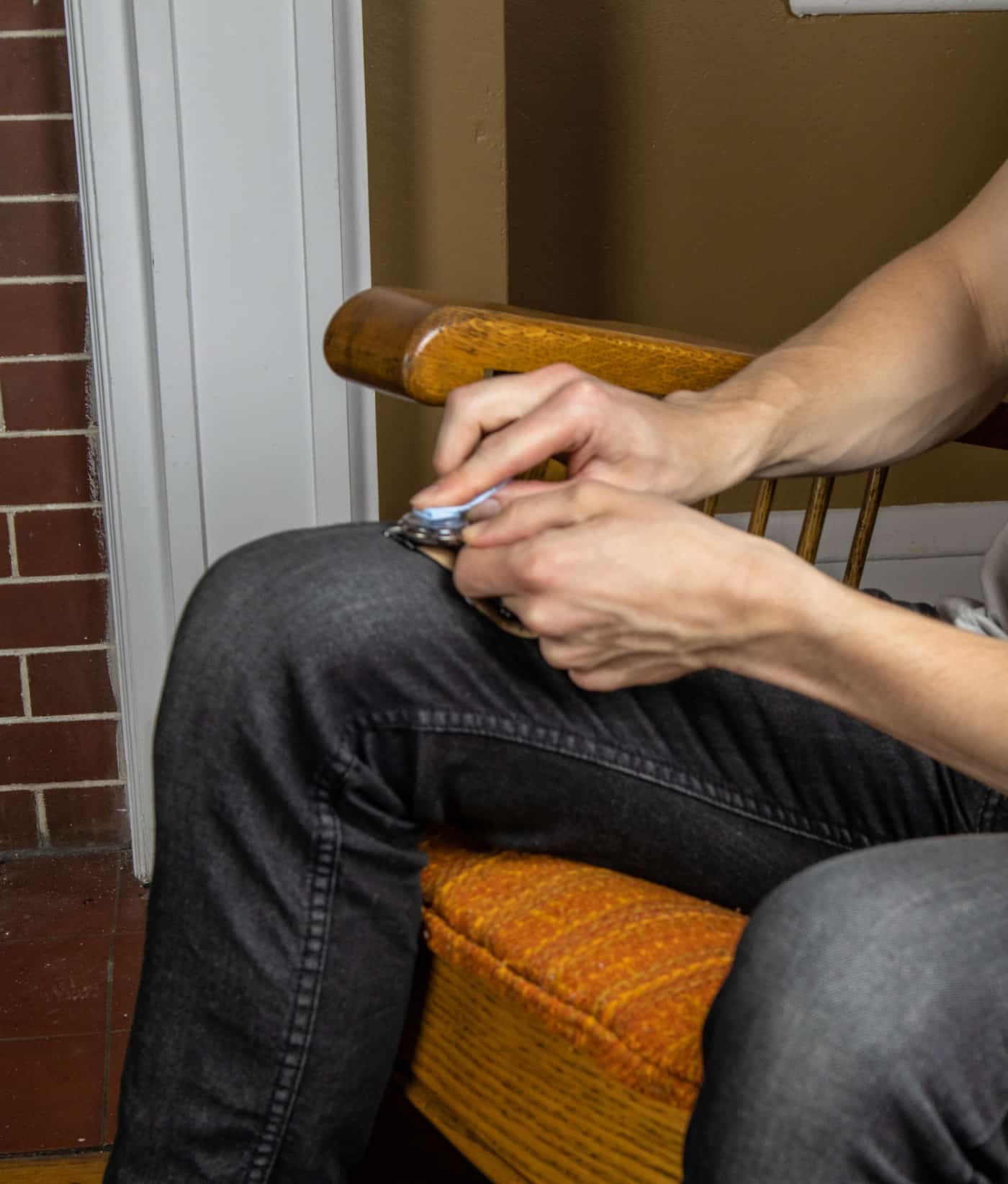 I found resting the watch on my knee helpful as I rubbed in the compound with a circular motion.
Step #3: Keep Reapplying Polywatch Until Clear
After buffing the dial for a while, the compound will begin to disappear.
That means it's time to check on your progress. Are the scuffs and scratches gone yet?
No?
Apply some more Polywatch and keep buffing.
I ended up reapplying 8 or 9 times until I was satisfied with the results.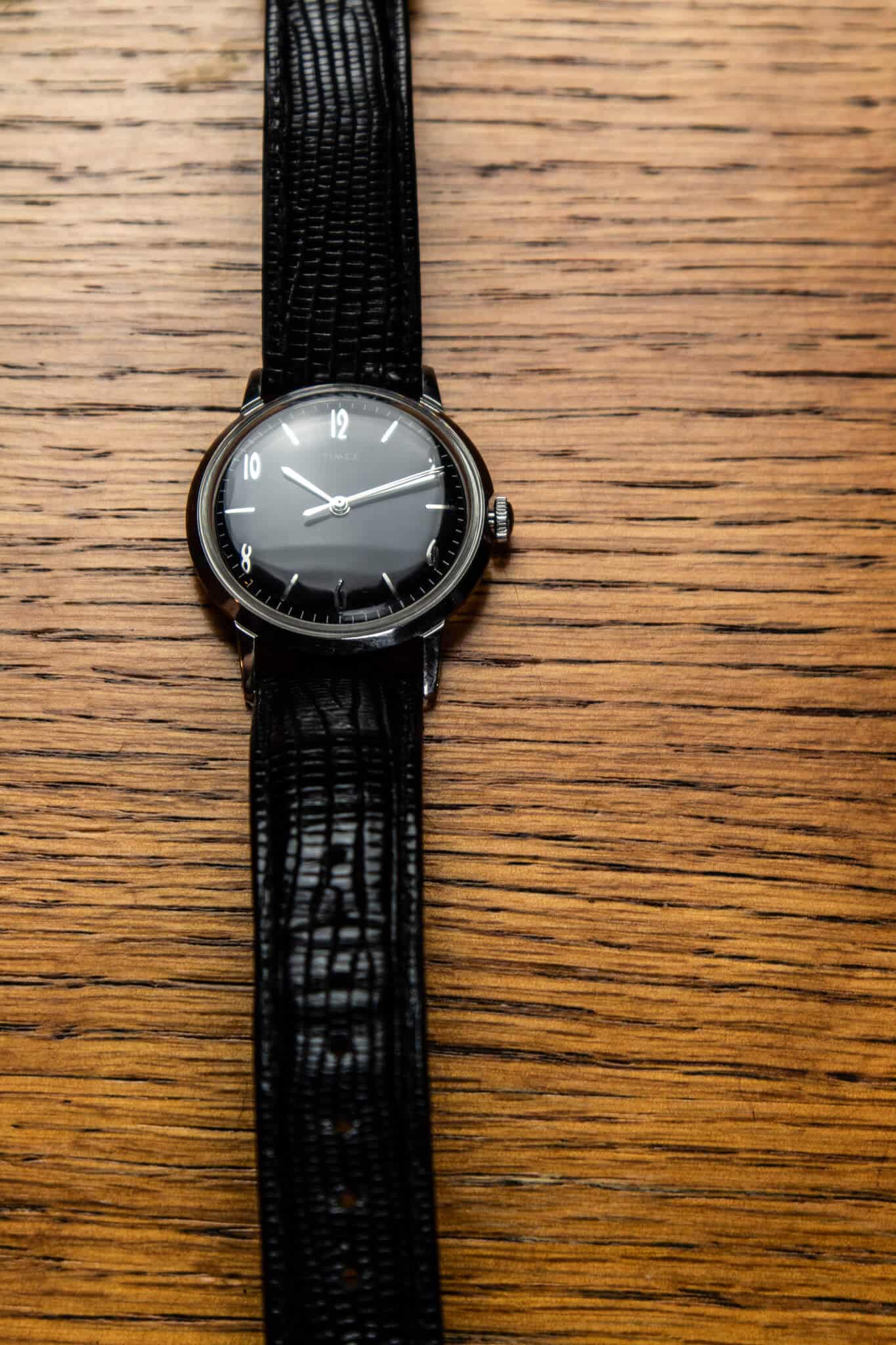 Much better! If I really strain my eyes I can see a very slight trace of where the deepest scratches used to be, but I'm sure that with another 10 applications even that could be buffed out.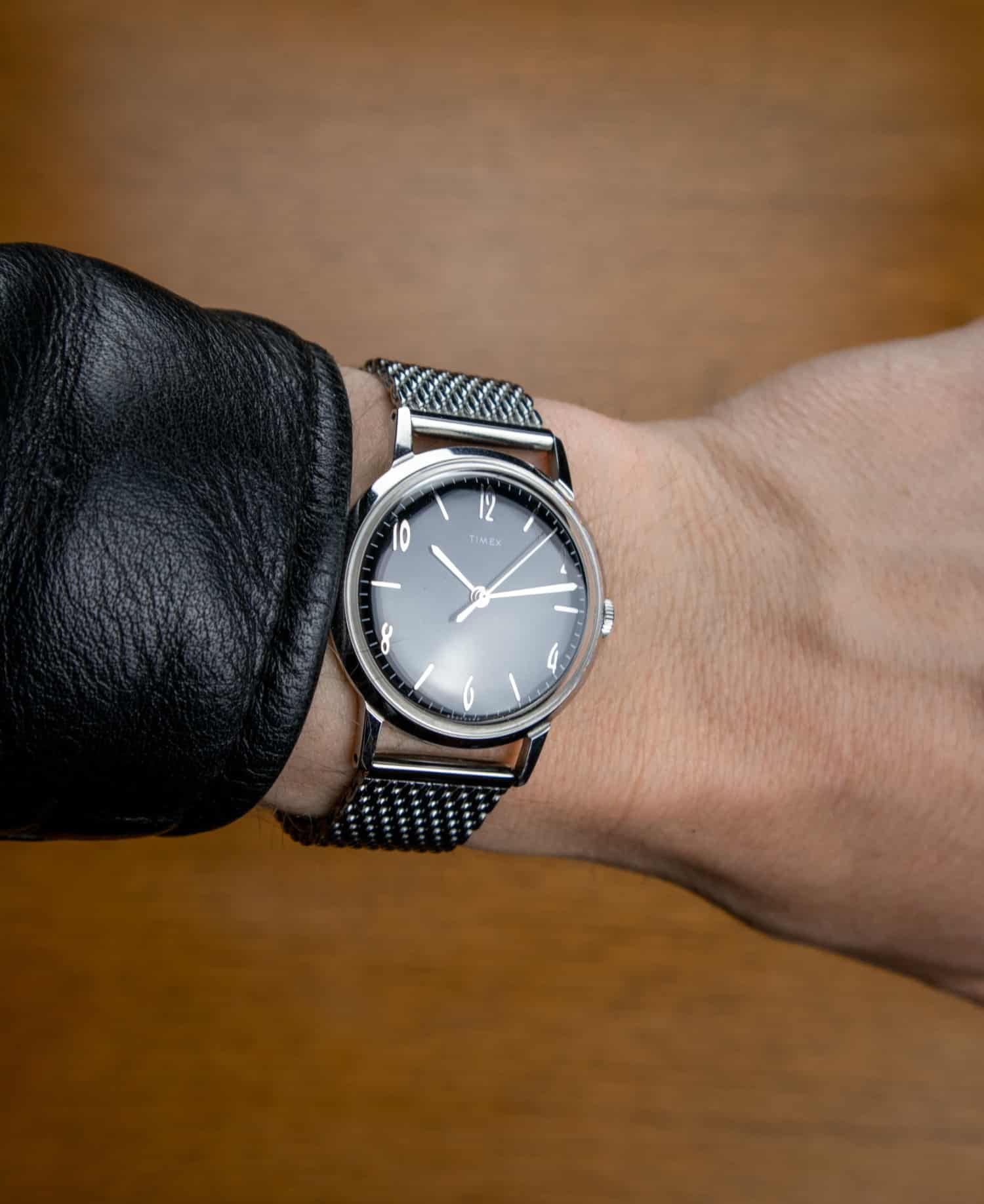 Good enough for me!
Final Thoughts
Getting a watch professionally serviced can cost a pretty penny. Some fixes, like buffing out scratches on an acrylic dial, can be done easily at home.
How do you handle scratches on your watch dials? Let me know in the comment section!