The Orient Bambino V3 (Gen 2) is an incredible value. Here's our full hands-on review of this popular timepiece.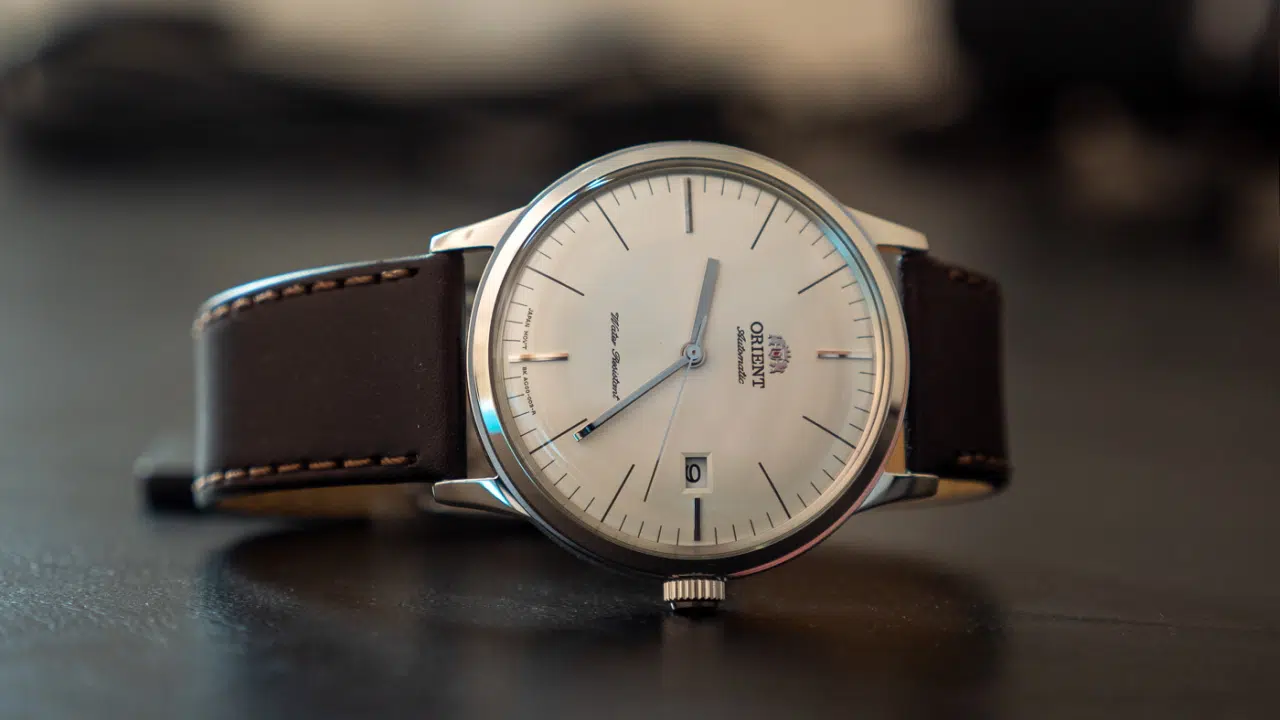 When it comes to the world of watches, you typically get what you pay for. It is no secret to watch enthusiasts that many watch brands that market themselves as "affordable luxury" are actually the farthest thing from it.
You rarely you see a unicorn of a brand that offers both a high-quality build and an approachable price for almost any watch lover. Orient Bambino is one of these elusive unicorns.
Dimensions-Big on Paper, Small on Wrist:
The Orient Bambino has had several versions/iterations. Versions 1-3 all have the same dimensions and specs, with the only difference being the design of the dial.
The Bambino dimensions measure in at:
40.5mm Case Diameter
11.5mm Case Thickness
46.5mm Lug-to-Lug
21mm Lug Width
Now for slender wrist guys, those dimensions can look daunting on paper. A 40.5mm case diameter and 11.5mm Case Thickness sounds huge. However, take a deep breath as I can assure you this watch wears much smaller on wrist the wrist than you might think.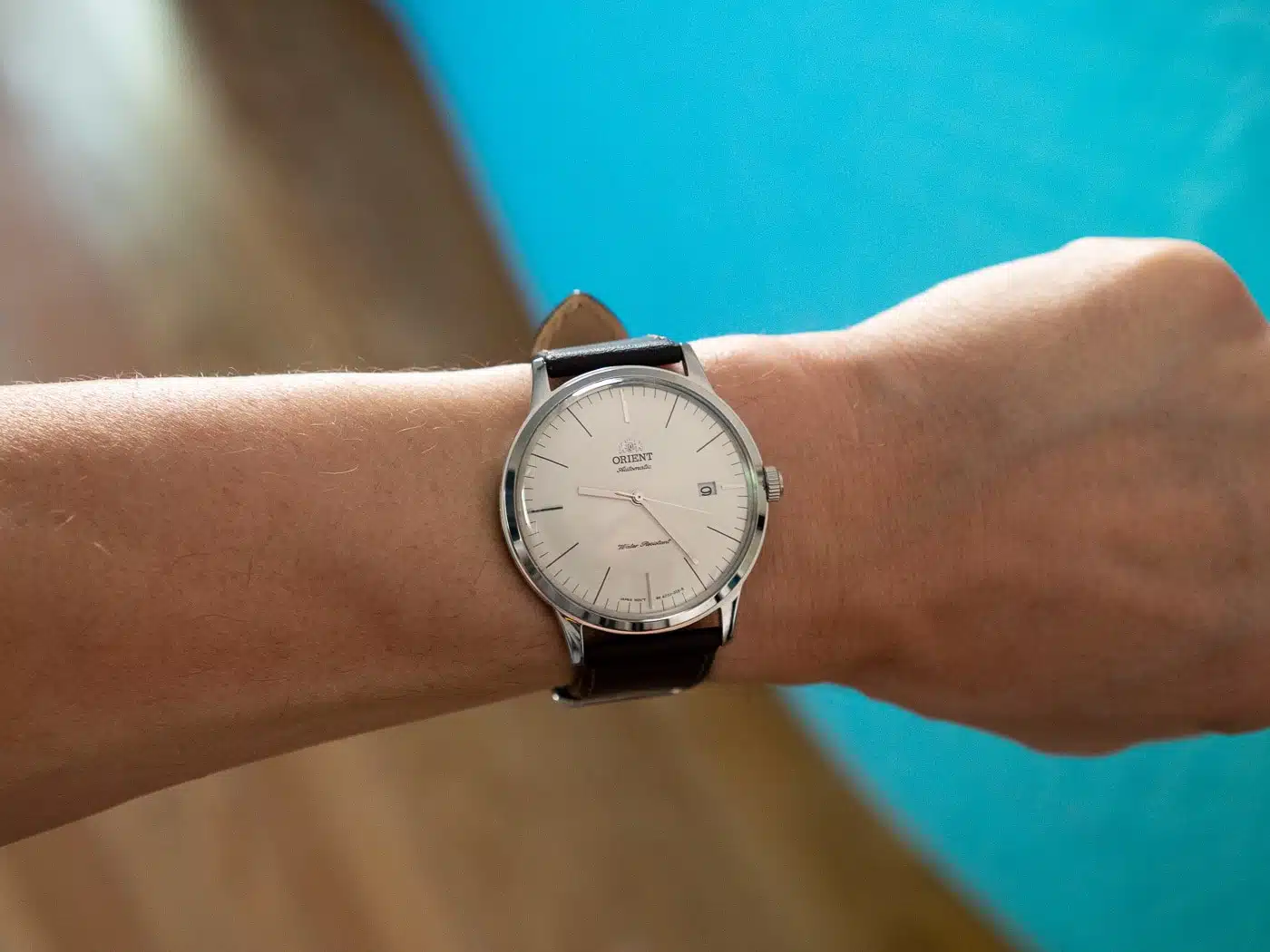 For starters, the 46.5mm lug to lug measurement is comparable to a 38mm Nomos Orion with a lug-to-lug width of 47mm, so that 40.5mm case diameter should still sit nicely on your wrist due to the shorter lugs.
The 11.5mm case thickness also sounds large, but a majority of that thickness is coming from the beautiful domed crystal, so it will look and wear significantly slimmer, and it'll keep a low profile like any other dress watch.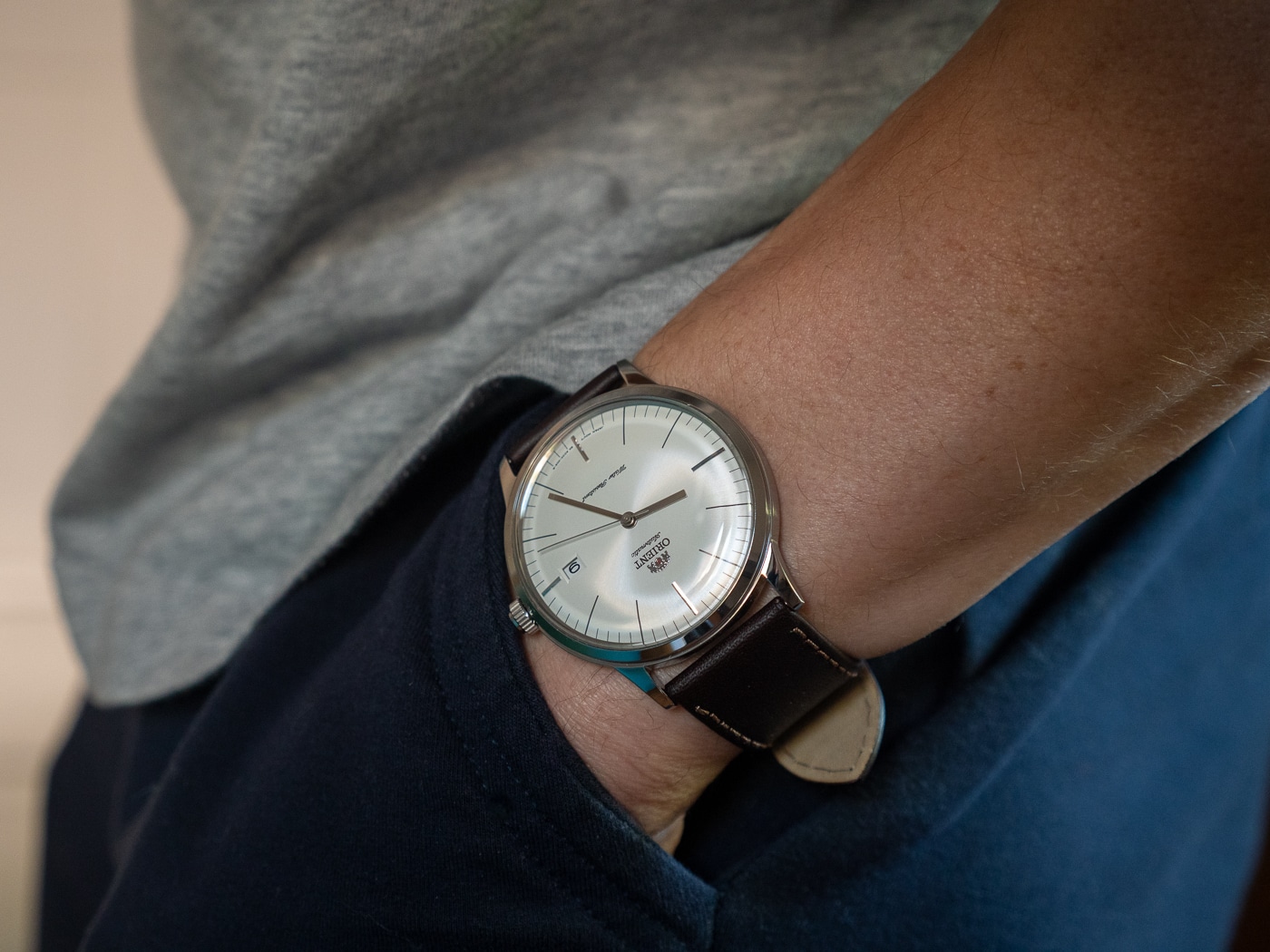 Orient also offers the Bambino in 36mm Women's size. This is a great option for men who enjoy the more traditional look of a super minimal dress watch (The women's version looks exactly the same, it just has a smaller case size. I promise no one will notice).
Orient also recently released the V4 of the Bambino that has gone slightly larger to a 42mm case which is a great option for watch enthusiasts with larger wrists.
The Excellent: Movement
One of the biggest reasons the Bambino garners so much respect and attention from watch enthusiasts is that it is equipped with an in-house automatic Orient Caliber F6724 movement.
The movement includes 22 jewels and 21,600bph, as well as hacking and hand winding. On a $120 watch, this is exceptional value for the price.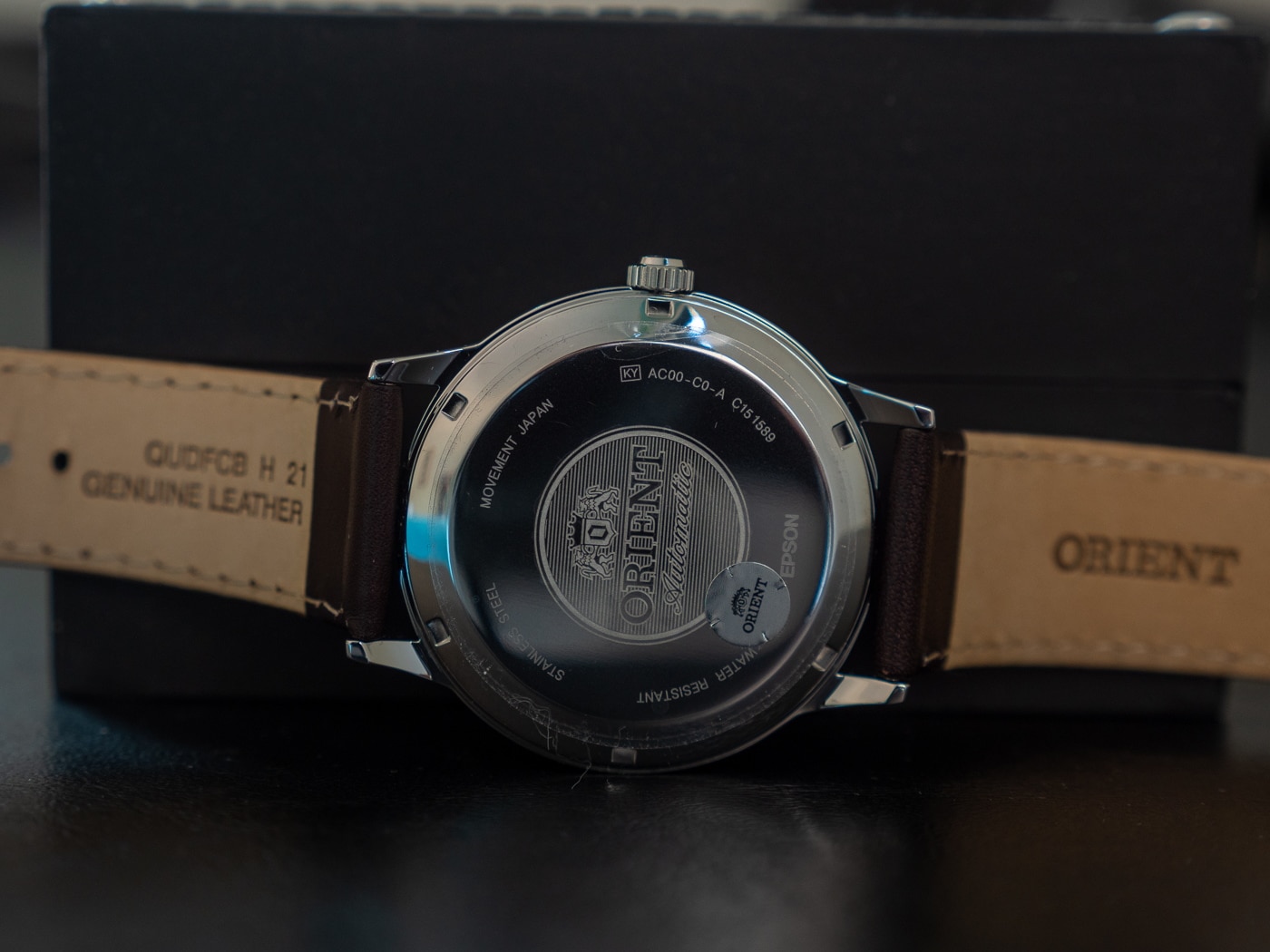 Many fashion watch brands offer their products at similar prices and use a cheap quartz movement. Other well-known brands only offer these similar caliber movements on watches 2-3 times the price of the bambino.
This makes the Bambino a smart option for any new collector looking for their first automatic watch or for an experienced collector looking for great value.
The Good: The Dial
The Bambino follows the current overarching trend in the world of dress watches — it has an understated, minimalist design. I am a big fan of the V3 dials with its very sleek Bauhaus-inspired design with the high-quality touch of applied indexes.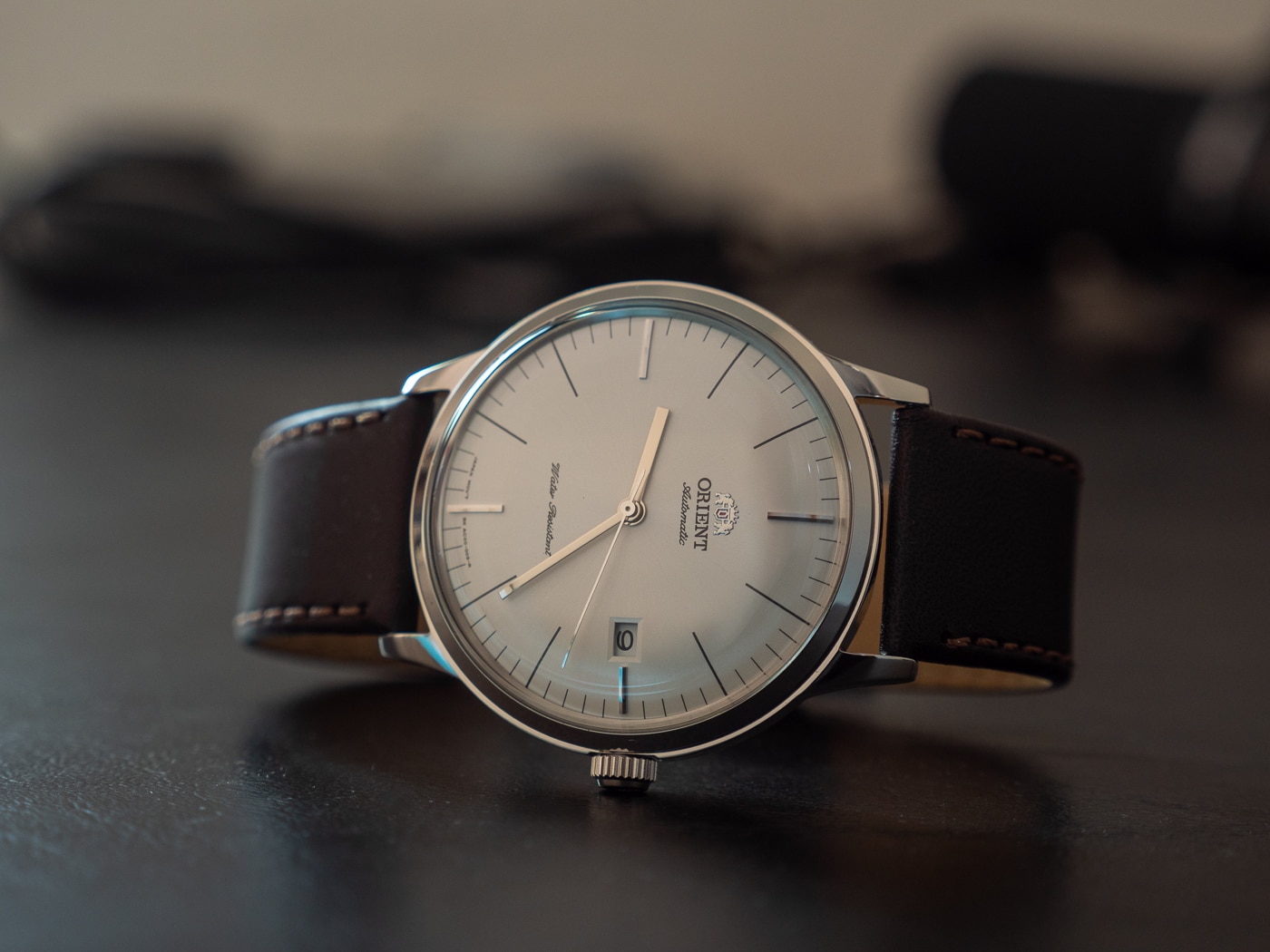 If the sleek minute markers are not your style, each version of the Bambino has a different dial design, and each design comes in a plethora of colors.
So, it's almost a guarantee you'll find something that you like. On a subjective note, I love the orient logo and think it looks stunning on the white dial.
The Ok: Glass, Strap, and Case
The glass, strap, and case that come on the Bambino are nothing extraordinary, they're more or less standard at this price point.
The domed mineral crystal was executed perfectly. While mineral crystal gives the watch a sophisticated look, it is more prone to scratches than is sapphire crystal.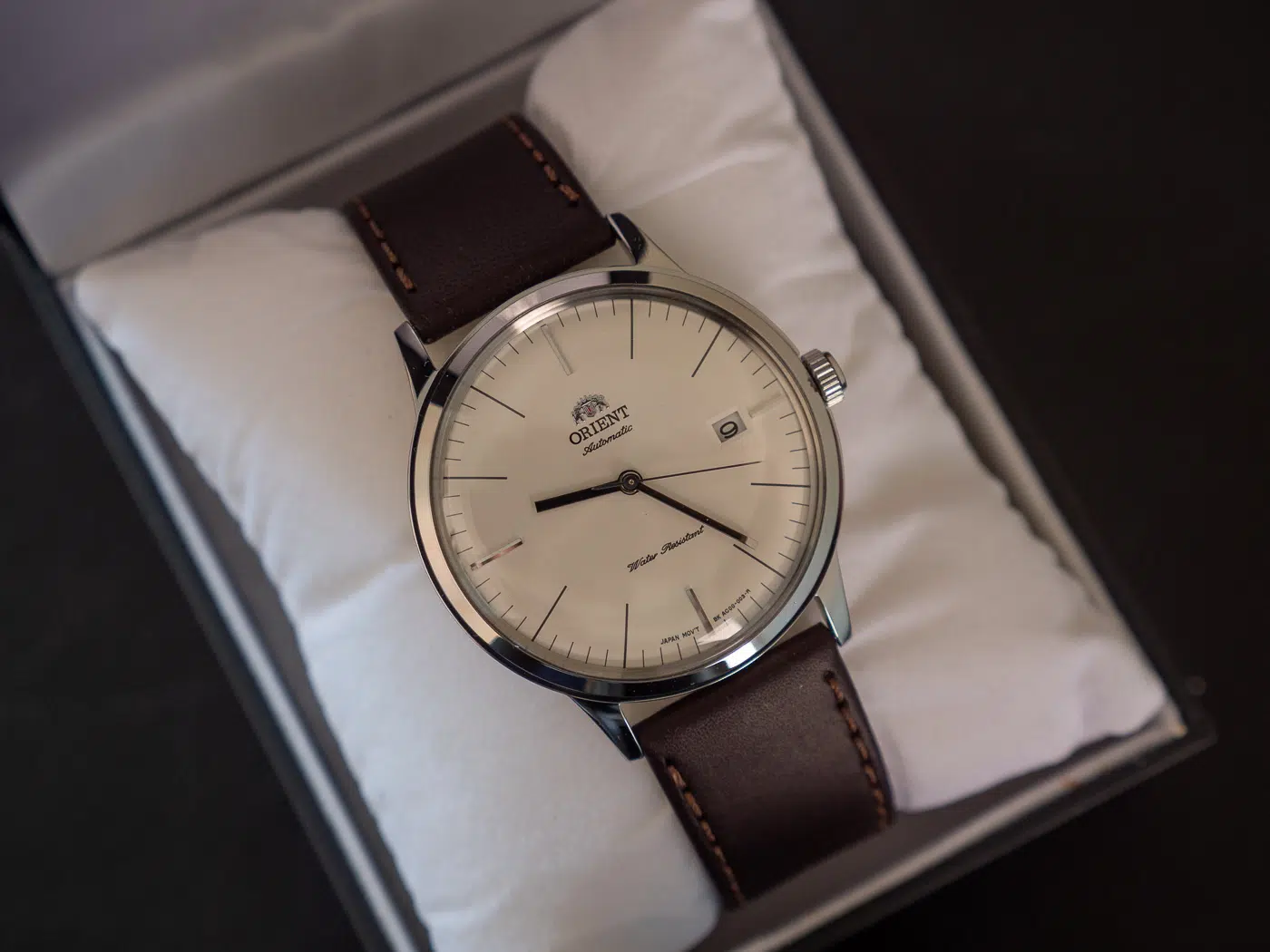 Side note: If you are into modding, after-market parts are easily available to upgrade the crystal.
As for the strap, it is probably worth looking into getting a replacement. In my opinion, it is the Achilles heel of the Bambino. Again, for the price, it is standard, and if you are not picky about straps, it can get the job done.
However, to get the most wear out of the watch, I'd recommend ordering a replacement strap before the watch even ships. The bummer is the 21mm lug width — it is unlikely you have another one lying around, and they are a little more difficult to find.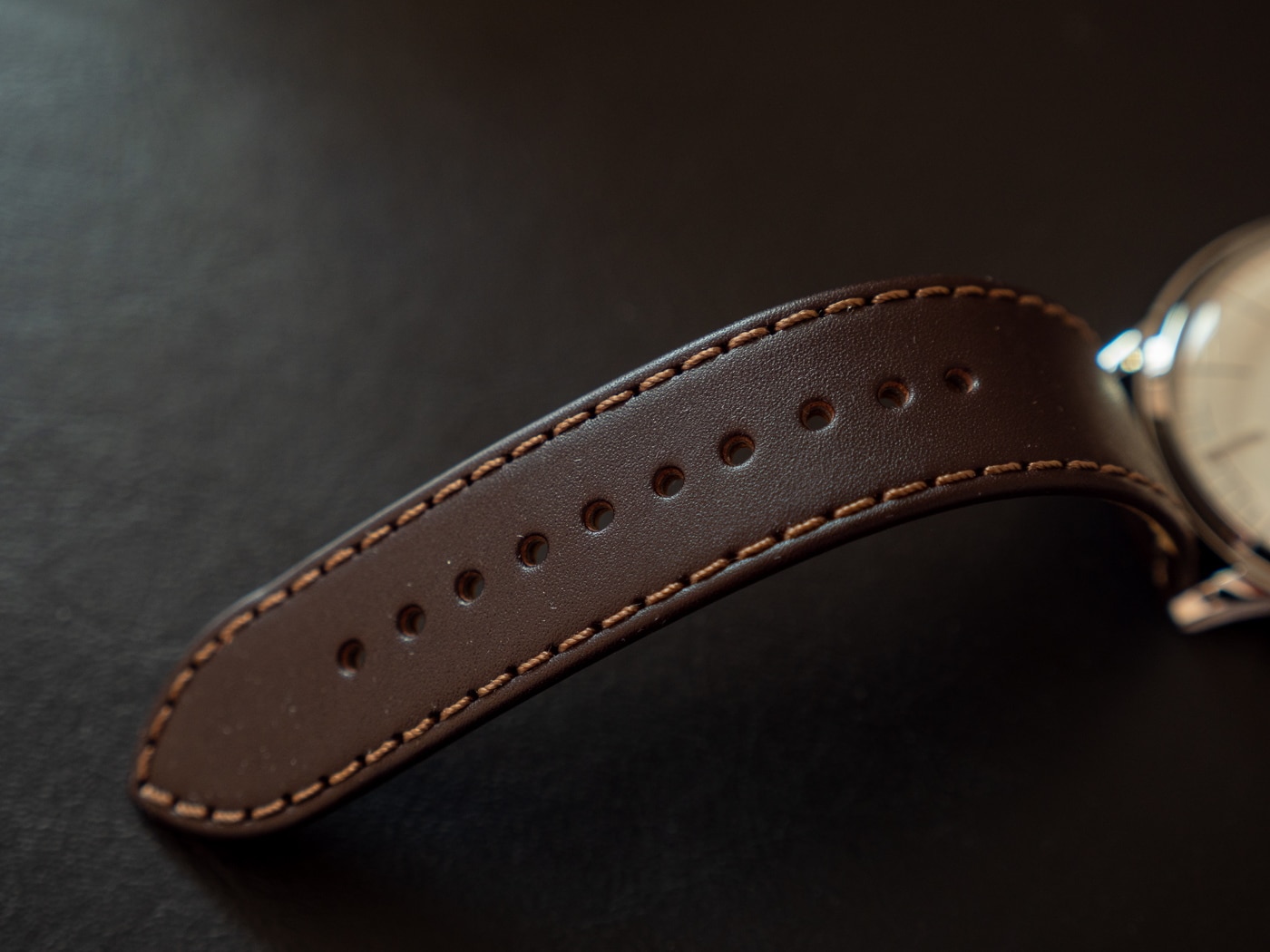 Although many on forums tend to just squeeze a 22mm strap and do not seem to have a problem with it.
The case is standard stainless steel with a screw-down case-back that offers 30m of water resistance. The signed crown is a nice touch as well.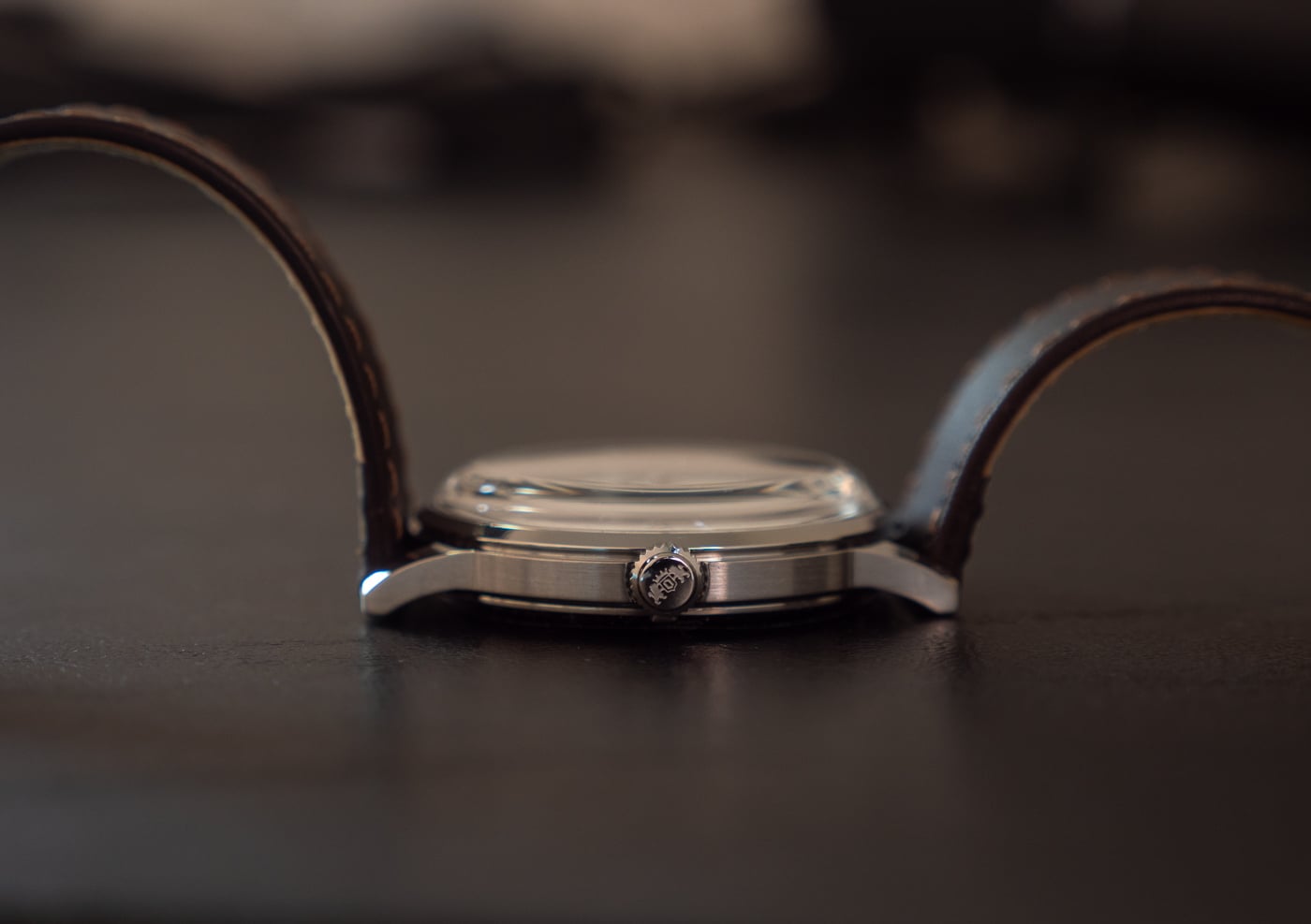 The polishing on the top of the case and brushing on the side is not very noticeable due to the low profile of the stainless steel but is done adequately for the price you pay.
Final Thoughts
Overall, it is hard not to like this watch. With over 100 years in the watch-making business, Orient doesn't use gaudy advertisements, influencers paid promotions, or empty promises of "luxury".
Orient has simply been able to make a name for themselves in today's watch world by offering a great product, at a stellar price. They have built their reputation the right way and, for that have the respect of many throughout the world of watches.
Now for my personal thoughts: Is this watch perfect? Not even close, but for the price you pay, I believe it provides some of the best value on the market.
The Bambino was the first automatic watch I bought while I was in undergrad. I enjoyed that I could wear it with confidence, knowing that it was a well-respected brand by enthusiasts.
From a college student's perspective, I was mostly just glad that it did not break the bank and that I received many compliments from my peers, whether they were into watches at all or not.
The Bambino is a great watch that checks a lot of the boxes. Overall, I give the Orient Bambino my stamp of approval and would recommend it to anyone who is looking for a good-looking, quality timepiece at an affordable price.
Questions? Comments? Leave them below!