Are you curious about the most accurate watch movements? I've got everything you need to know here!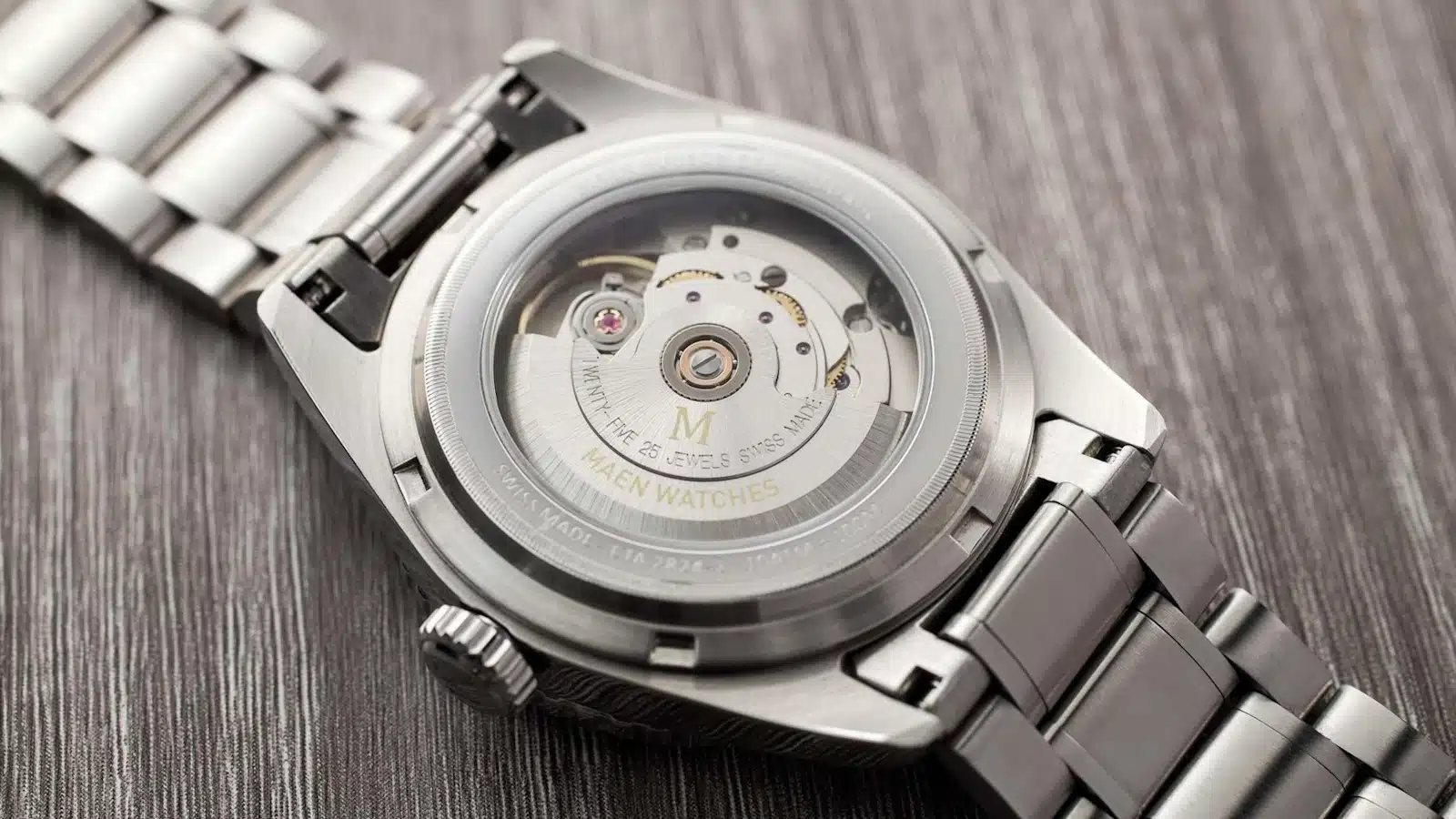 Andy Warhol was ahead of his time when he wore an unwound Cartier Tank just for style purposes. Ironically, even though most of us no longer use watches for timekeeping, a model's accuracy is still a big selling point.
I theorize that it's because history and lore are two big parts of why we love watches. They're also why we still wear watches today. Virtually every historical innovation in the watch world is based on improving accuracy.
Relatedly, another reason we love watches is the craft factor. So much work and technology go into ensuring a mechanical movement is accurate or that a quartz crystal is vibrating precisely.

Truly, when it comes to watches, the topic of most accurate movements is one of the most fascinating.
What Are the Most Accurate Watch Movements?
Right off the bat, I should clarify that the most accurate watch movement is one that's synced to an atomic clock. Quartz-focused brands like Casio and Seiko have models with such movements. The time is set with radio waves from an atomic clock, which is accurate within one second every 100 million years.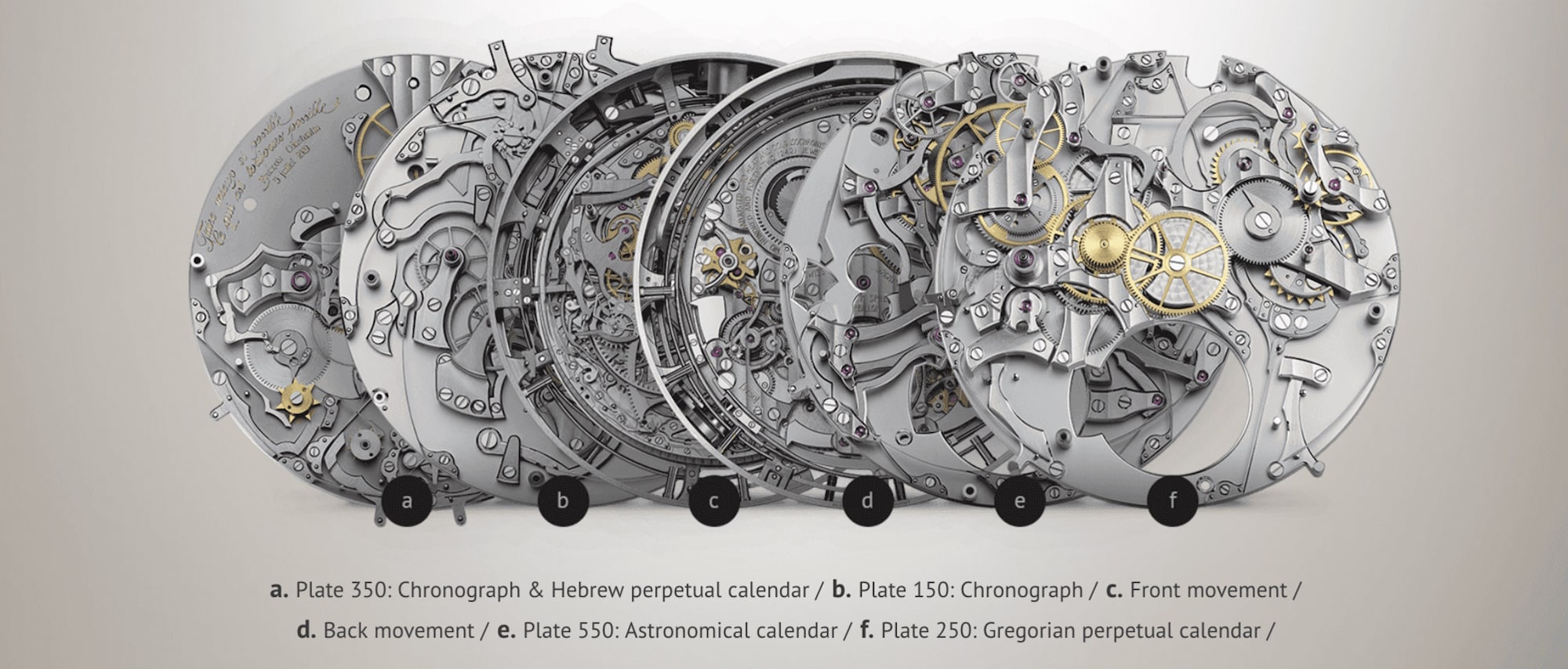 Atomic clocks use atom vibrations to keep time, and atomic watches are quartz-powered.
In general, quartz watches are more accurate than mechanicals. A run-of-the-mill quartz watch deviates from minus 10 seconds to 20 seconds a month. A mechanical can deviate a few minutes per month.
However, there are highly accurate mechanicals out there. Those with COSC certifications, otherwise known as Chronometers, are some of the best. Master Chronometers that meet METAS standards are even better, with a potential deviation of more than five seconds a day.
Let's dig a little deeper, starting with quartz accuracy.
Most Accurate Quartz Watch Movement
Again, the gold standard for watch accuracy is atomic watch quartz movements. It's difficult to be more accurate than a deviation of one second per 100 million years. One example of an atomic clock is NASA's Deep Space Atomic Clock.
Meanwhile, the Seiko SBXC109 Astron and the Casio WVAM640D are two examples of radio-controlled atomic timekeepers.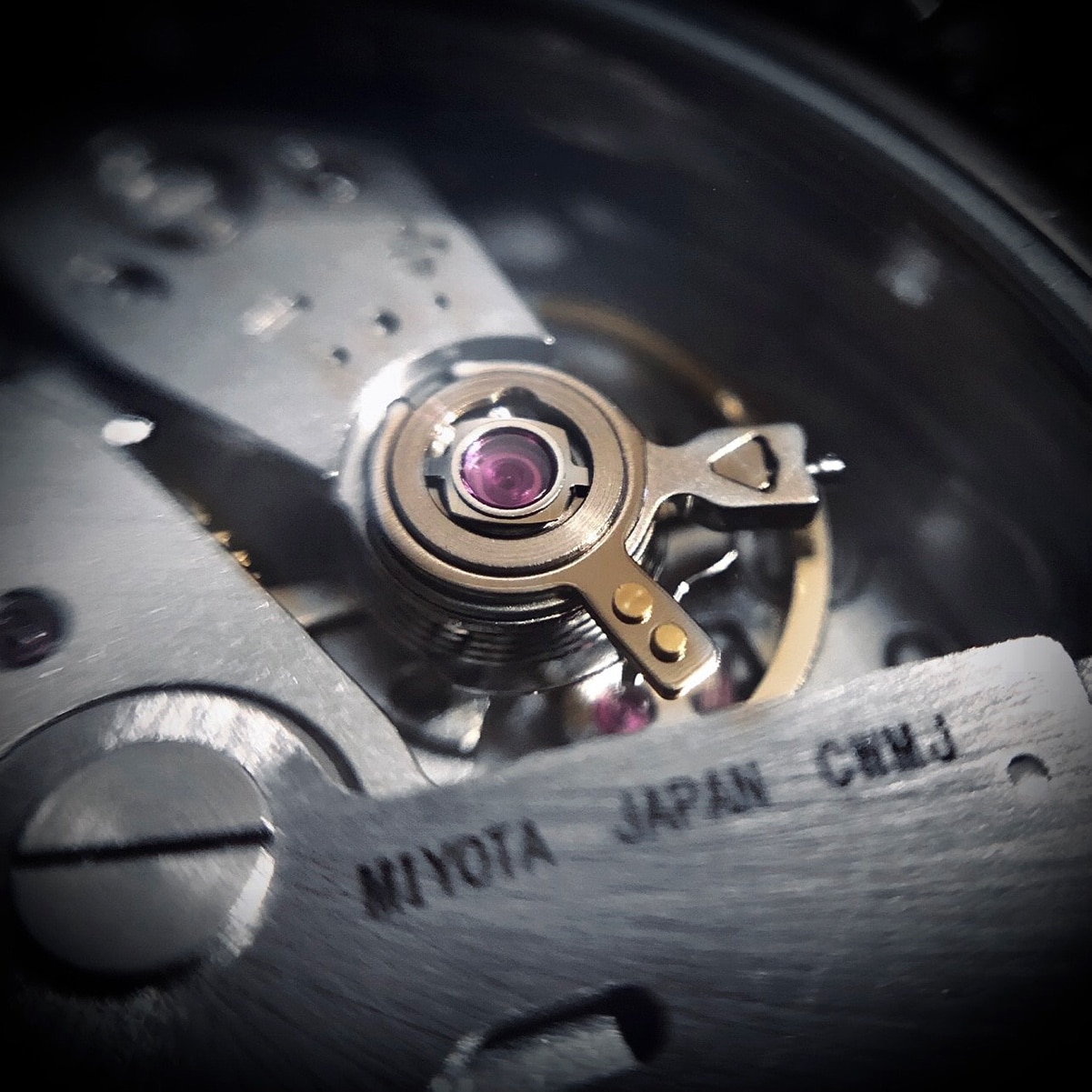 Since quartz movements keep time using a crystal oscillator, the higher the frequency, the more accurate the calibration. Think of the vibrations of the crystal as the equivalent of a pendulum on a grandfather clock.
Early Quartz Movements
Seiko released the first commercially available, mass-produced quartz watch in 1969. The Astron raised the bar on accuracy and reliability, throwing the mechanical watch industry into a tailspin.
This was the beginning of the quartz revolution, or the quartz crisis, as many Swiss heritage brands dubbed it.
Citizen's CTQ57-0953 Chronomaster is often considered one of the best quartz movements outside the atomic timekeeping realm. It runs on the A660H quartz caliber and has an accuracy of minus or plus five seconds a year, which is more than accurate enough for most of us.
Bulova is another brand associated with highly accurate quartz calibers. In 1959, they released a movement in which a tuning fork was positioned between transistors. This new tuning fork movement, Caliber 214, resulted in the most accurate movement ever at the time, with a deviation of a minute per month.
Naturally, this watch would be called the Accutron.
Recent Innovations in Quartz Movements
Then, decades later, Bulova's Precisionist would boast an accuracy of 10 seconds a year. Bulova's high-frequency quartz movement, which to this day is still eight times greater than the typical quartz movement, can still be found in their iconic watches.
Their legendary Lunar Pilot is a good example.
The Longines Conquest Very High Precision, or VPH for short, debuted at 2017 Baselworld. Its quartz movement is accurate at plus or minus five seconds a year, just like the Citizen Chronomaster. This makes it one of the most accurate Swiss quartz watches in history.
A paramount quality in a watch movement is how well its accuracy can stand up to outside forces, like temperature and impact. Grand Seiko's 9F quartz movement adjusts for temperature variations, ensuring an accuracy of plus or minus ten seconds a year.
In fact, Grand Seiko grows and develops their very own quartz crystals. It takes about three months before they go in to select only the most stable crystals for their 9Fs.
Most Accurate Mechanical Watch Movement
While even the best mechanical watches won't be as accurate as quartz, some incredibly good ones are worth mentioning.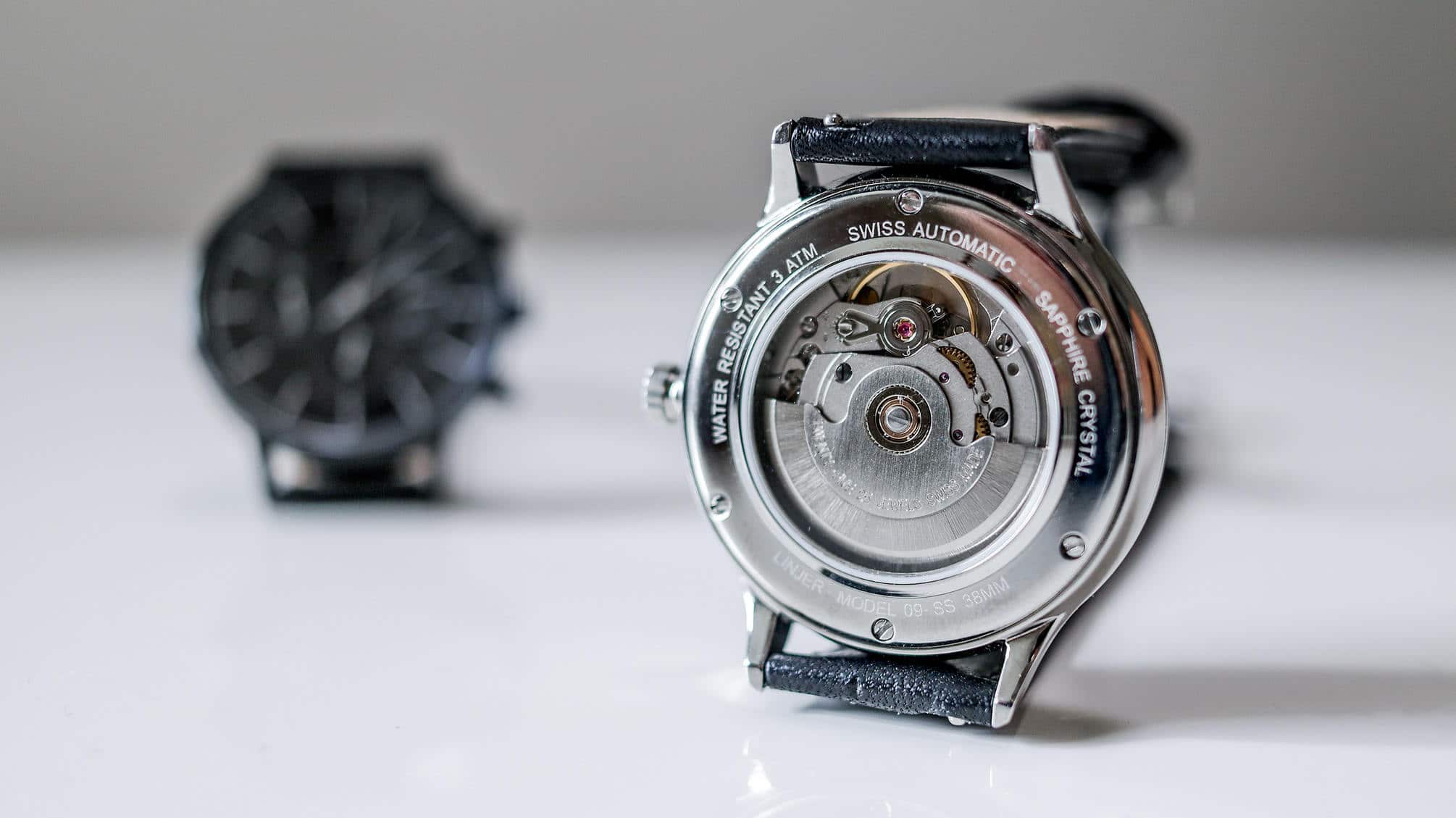 Mechanical Movements in Response to the Quartz Crisis
In the face of the aforementioned quartz crisis, Zenith stepped up to bat.
In 1969, they released the El Primero Caliber 9100 movement, which was the world's first high-frequency automatic chronograph.
It had a wildly impressive accuracy of .3 seconds of deviation per day, which is truly remarkable for an automatic movement.
This was thanks to Zenith's patented oscillator. The El Primero continued to evolve, with descendants alive and well today.
Current Zenith watches like the Chronomaster Revival run on El Primero movements.
Chronometers Today
Today, Chronometer status is often used to indicate an accurate and resilient automatic movement.
All contemporary Rolex watches run on certified Chronometers. This means that the Contrôle Officiel Suisse des Chronomètres, or COSC, tests these movements for 15 days. They subject them to different positions and three extreme temperatures for 24 hours each.
They assess seven different criteria, including average daily rate and mean variation. In order to receive Chronometer status, the movements must be accurate with a deviation of minus four to plus six seconds a day.
Rolex, however, has its in-house requirement of plus or minus two seconds.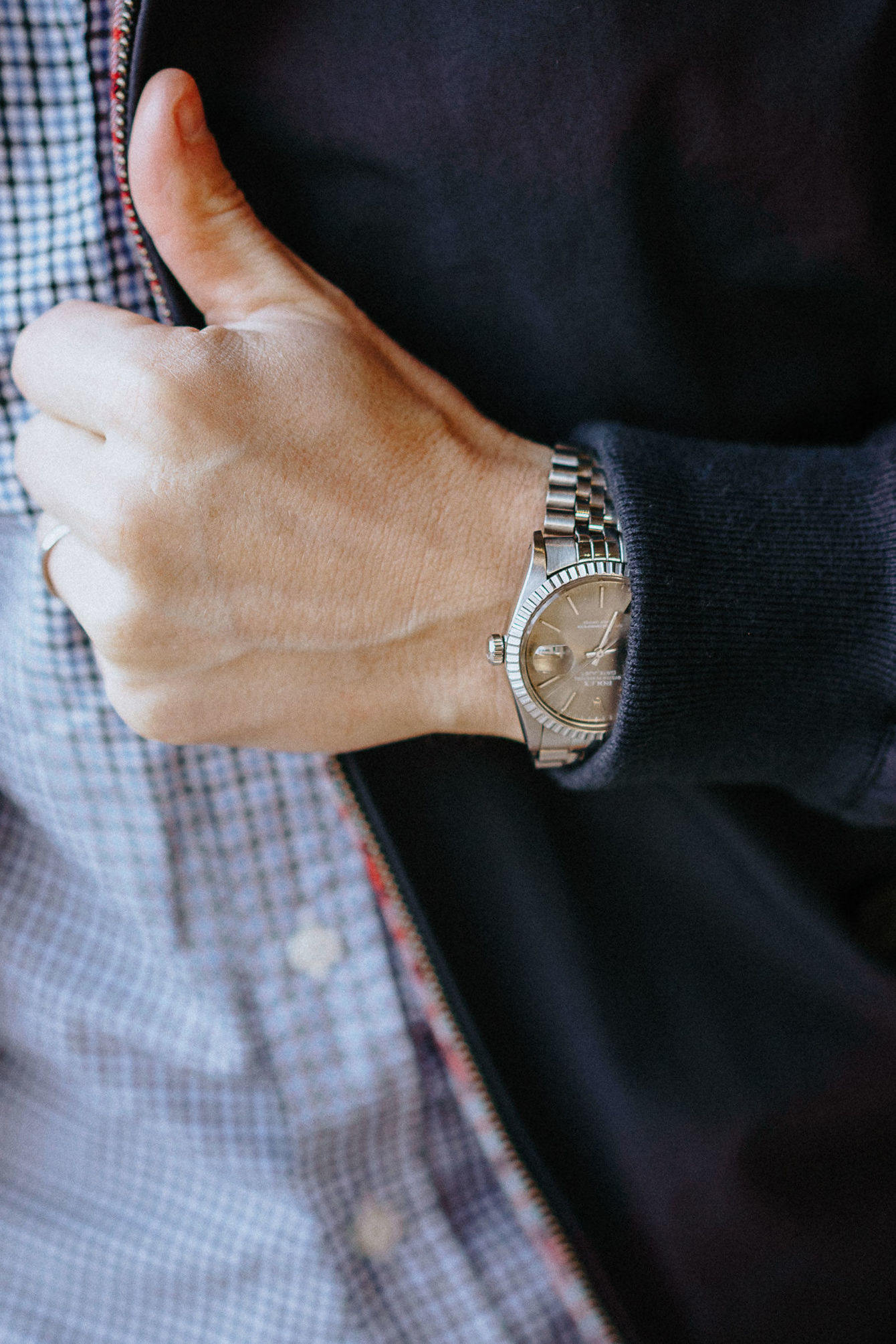 However, experts test these movements before they're put into their cases.
To get Master Chronometer Status, the Swiss Federal Institute of Metrology, or METAS, subjects already encased movements to several tests, including temperature and magnetism, and requires its accuracy only to deviate plus five seconds a day.
Many Omega watches are Master Chronometers.
In the past year, Omega developed its Spirate System. Their Speedmaster Super Racing runs on Co-Axial Master Chronometer 9920, which features this new system. This spiral provides ultra-specific and delicate rate adjustments. The result is an accuracy of more than two seconds a day.
Somewhere in between a quartz movement and an automatic movement is Grand Seiko's innovative Spring Drive.
This 9R series uses a mainspring to power the movement, a quartz signal regulates the watch hands. The result is high accuracy from the quartz regulation, but also high torque like a pure mechanical.
The 9R Spring Drives are accurate to one second a day.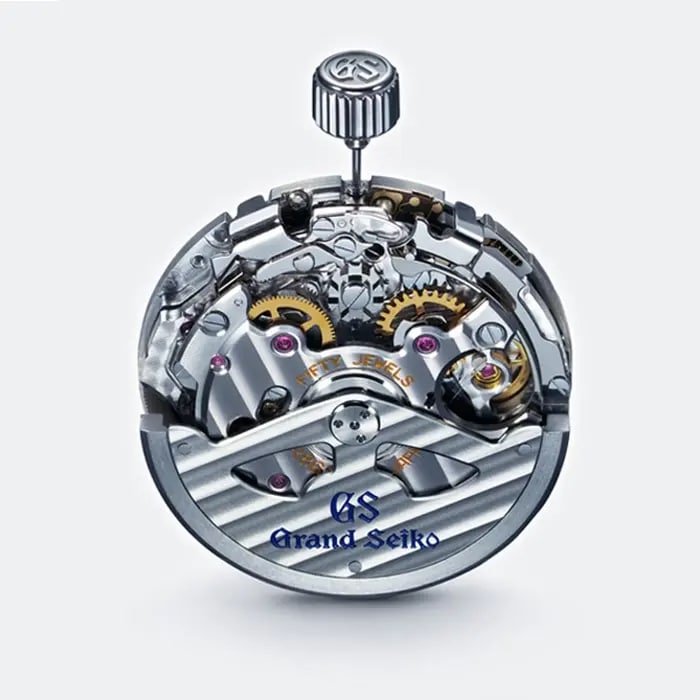 Seiko is one of few watchmakers who have mastered both quartz movements and automatics. They're one of even fewer that give both movement styles equal attention and care. It makes sense that they'd be the ones to develop such a unique hybrid of sorts.
Accuracy vs Precision
Particularly when it comes to discussing an automatic watch's movement, accuracy and precision are often used interchangeably. However, they're two distinct things.
Accuracy is based on how well synchronized the movement is to the Coordinated Universal Time. Again, an atomic clock is the best at this. If a movement is fast or slow, two seconds compared to the UTC, within a day on average, then it's accurate within two seconds per day.
Precision refers to rate stability or how well the movement maintains that same accuracy within a specific time interval. Precision is more about consistency.
So, if a movement has an accuracy of more than ten seconds a day, but it varies constantly for the next few days within that, then it isn't precise.
Let's say on Monday it's plus five seconds, then on Tuesday it's plus eight, then Wednesday it's plus two, and by the end of the week it's synced up to the UTC. This movement isn't precise, but it's fairly accurate.
FAQs
Here are a few common inquiries when it comes to watch accuracy!
What Watch Has the Most Accurate Movement?
Atomic clocks and watches that receive radio waves from atomic clocks are the most accurate. They deviate only one second every 100 million years.
Which Type of Watch Movement Is Best?
Quartz movements are more accurate than mechanicals. Meanwhile, Master Chronometers are some of the most accurate, reliable, and resilient automatic movements.
What Movement Does Rolex Use?
Contemporary Rolex watches use in-house COSC-certified Chronometer movements. Rolex's in-house accuracy requirements also go beyond that of COSC, with an accuracy of plus or minus two seconds a day.
Conclusion: Accuracy Still Matters
I remember the early days of my watch enthusiasm. I was 15 and received a quartz Omega Seamaster and a COSC-certified Rolex Explorer II on my birthday.
I remember thinking the Explorer II must be above and beyond more accurate than the Seamaster. I didn't exactly know what quartz meant, but I knew it was "inferior."
First of all, it isn't inferior. Secondly, I was dead wrong when it came to accuracy.
There's something ironic about the fact that automatics aren't inherently accurate but that we value their ability to get as close to accurate as possible. I suppose it's no different than the fact we all still wear watches today as a menswear essential.
Accuracy isn't important, but it's the reason watch innovations happened throughout time. And it's still a big reason they continue to happen even today.
What's your most accurate watch? Let me know in the comments!