Nixon is widely known for its non-conventional, budget-friendly watches, but is Nixon a good watch brand for you?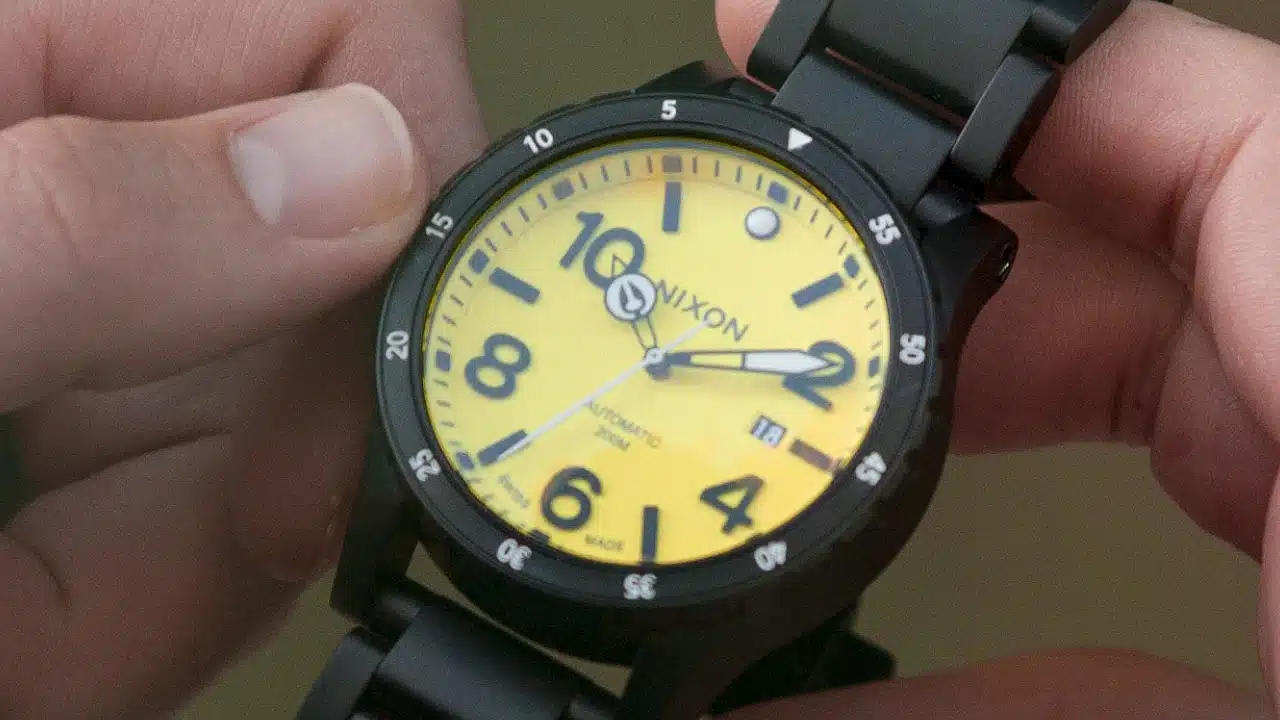 Nixon isn't an old brand. It has only been around for a couple of decades. The company was founded by two men named Chad DiNenna and Andy Laats. They decided to start up their watch brand to fill what they considered a void in the industry — watches for athletes.
The founders had a background in snowboarding and skateboarding, making them great advocates for their audience. Nixon was able to start up thanks to funding from venture capitalists and launched a small catalog comprising just seven wristwatches in 1997. Since then, the brand has come a long way and now caters to a vast audience.
Nixon watches are certainly not known for their luxury or their exclusivity. Instead, they tap into a demographic that looks for affordability and reliability in a watch without the huge name and the huge price tag.
The brand is still known for its innovations and stands out against a saturated market of fashion watches for several reasons.
What You Need To Know About Nixon Watches
Founded in 1997 in Encinitas, California, Nixon began tapping into a young and inquisitive audience. By the year 2000, Nixon had a subsidiary in France and, just five years later, a catalog offering over 90 different watch models.
The popular US-based lifestyle brand also makes handbags, clothes, and other accessories.
Its collection of wristwatches, however, spans everything from digital watches to analog models to notable names like the Base Tide Pro, Staple, Time Teller, Light-Wave, Arrow, Spectra, Portal, and Siren. Each of these renditions offers choice in the form of case finishing, watch style, and strap.
Enabling its watches to appeal to a wider audience, Nixon has seized the opportunity to work with various sports figures to promote the lifestyle it appeals to most. These collaborations have further enhanced the popularity of the brand.
The company also maintains practices that promote environmental sustainability, and its watches are now available in more than 90 countries.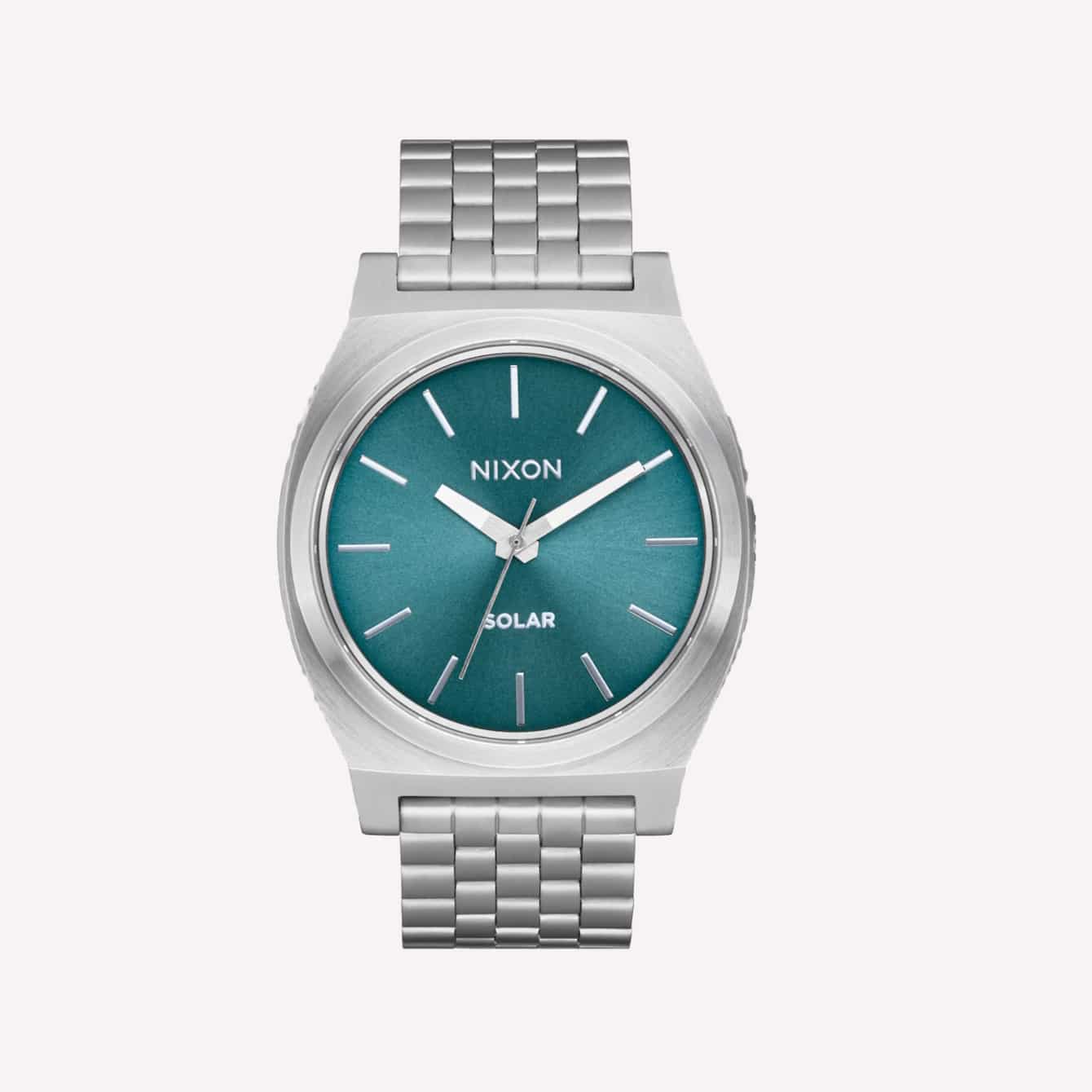 Of course, as is often the case, pricing reflects quality. While these watches are certainly considered good quality for their price point, no Nixon watch will ever live up to the reputation of a TAG Heuer or an Omega.
Even so, there are a great many people out there who don't consider a brand name to be the most important factor when shopping for a watch. To these people, Nixon certainly isn't a bad option.
Carving out a niche in the watch industry these days is no easy feat. While many other start-up fashion brands give up after the first year or two, Nixon has shown resilience and strength in surviving the challenges of making it big in the industry.
What Kind of Watches Does Nixon Make?
As mentioned, Nixon's watches appeal to a wide audience. Many of its models are geared towards those who spend lots of time in water.
For this reason, they feature a water-friendly design, with some models offering 300-meter water resistance.
Others feature a hardened mineral glass front that helps protect the dial from harm when pursuing outdoor activities.
Some watches like the Nixon Tony Hawk and Saxon Bocuher models have a quirky talking alarm voice. Others are simple three-handed models.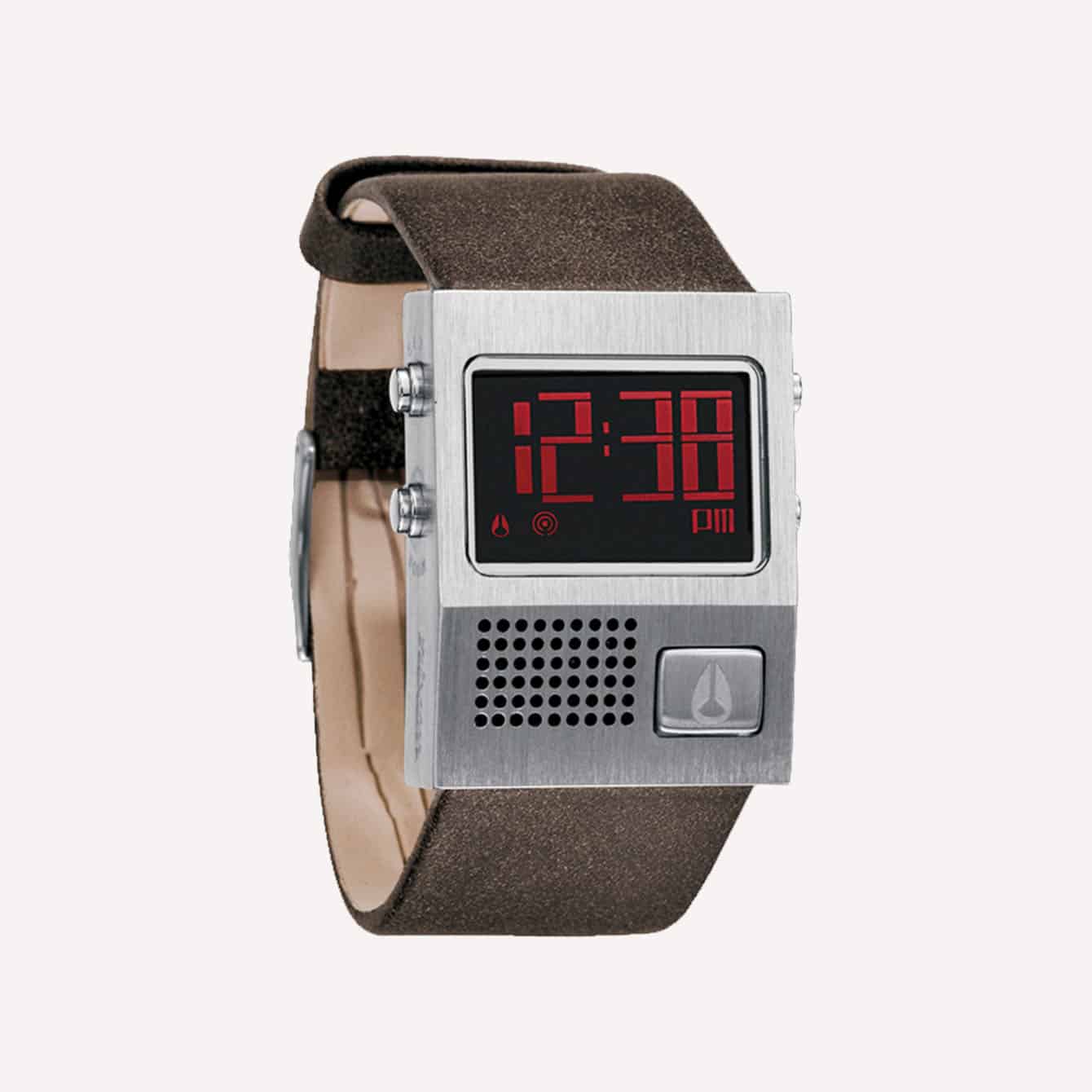 The core vision of the watch brand, right from the beginning, was to provide non-conformists and free-thinking watch enthusiasts with a fresh take on semi-premium watches.
The brand consults not only activists but also artists, athletes, and musicians, involving them in its designs to speak directly to its audience.
In addition to Nixon's commitment to sustainability and environmental conservation, four of the brand's best-selling watches are crafted from recycled plastic taken from the ocean.
FAQs
Here are some answers to common questions about Nixon:
What Is Nixon Watch Quality Like?
Nixon does not produce the world's highest quality watches, but it doesn't claim to either. The modest watch company is a fashion brand, and this is reflected in its pricing.
That said, Nixon watches are reliable enough for wearing daily and offer some great value-for-money features like their tough cases and high water-resistant ratings.
How Much Is a Nixon Watch Worth?
The average cost of a Nixon watch ranges from $200-$600. Its baseline budget models, however, sell for around $65. Their more expensive models, though, can run you up around $1,500.
Suffice it to say Nixon watch prices are as diverse as the brand's catalog itself. It just depends on the design you are looking for.
Where Are Nixon Watches Made?
Even though Nixon watches incorporate Swiss or Japanese movements, the brand's watches are made in China.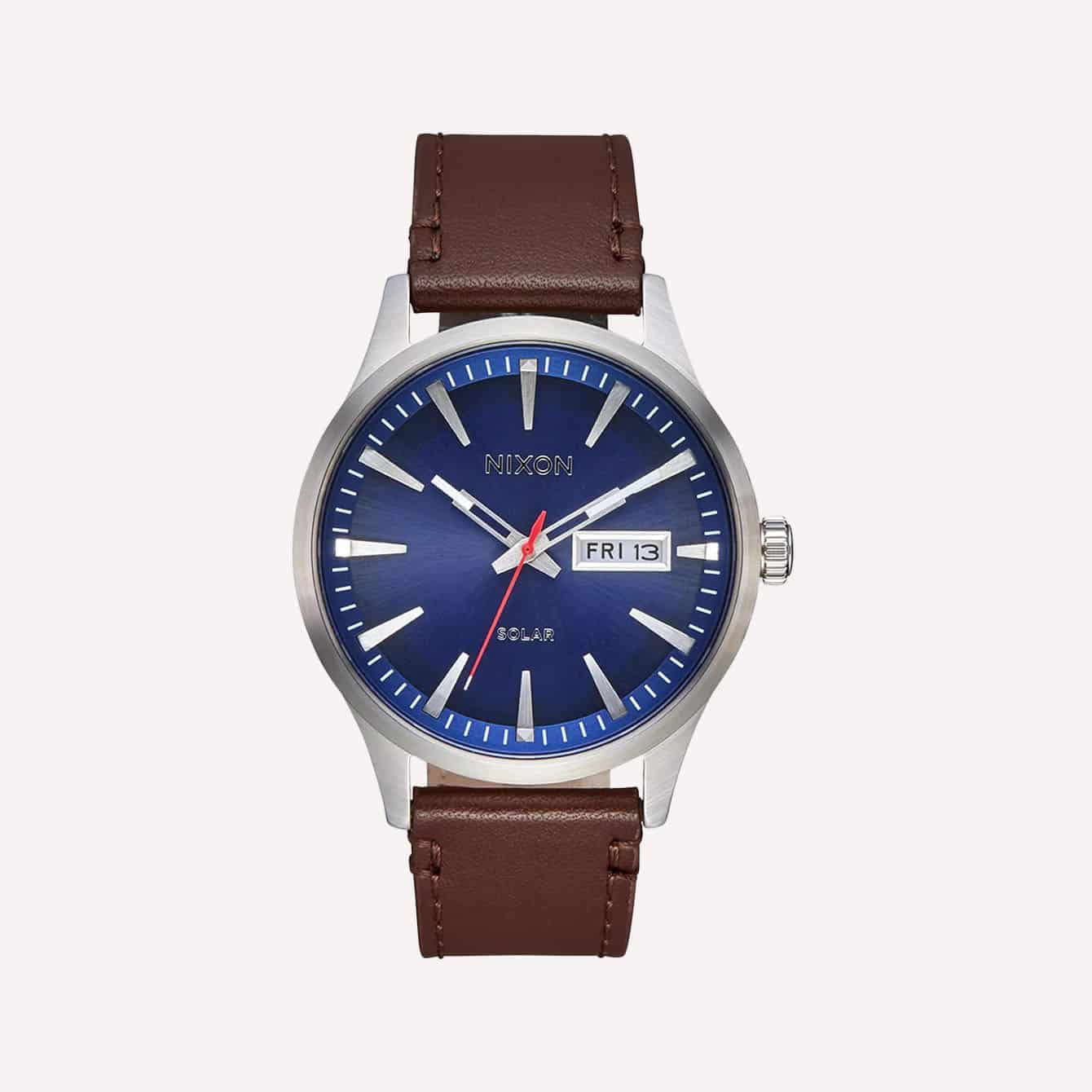 This decision is aimed at keeping production costs low for both the manufacturer and the consumer.
Final Thoughts
Nixon watches, although not high-end, offer a great many features for their price bracket. You can choose between simple time and date models, skeletonized watches, sporty chronographs, and ornately decorated dress watches, to name just a few examples.
Nixon watches are designed to survive an active lifestyle, and the brand's catalog reflects this, offering a little something for everyone. For me, the chronograph watches are the most stylish.
They look a little more expensive than they cost, plus they come in a myriad of different color options, from the classic black and silver designs to the sportier, bolder models with vibrant hands.
The three-handed Solar-powered dress watches from the Sentry watch collection by Nixon, however, are what I think draws in many watch enthusiasts.
These designs are crisp and timeless, making them a great, affordable alternative to the more expensive Seiko watch.
So, which Nixon watch takes your fancy? I'd love to know. Pop your opinion in the comments below and share whether you think Nixon watches are really worth it.