Looking for some cool watches from Ireland? Check out these brands.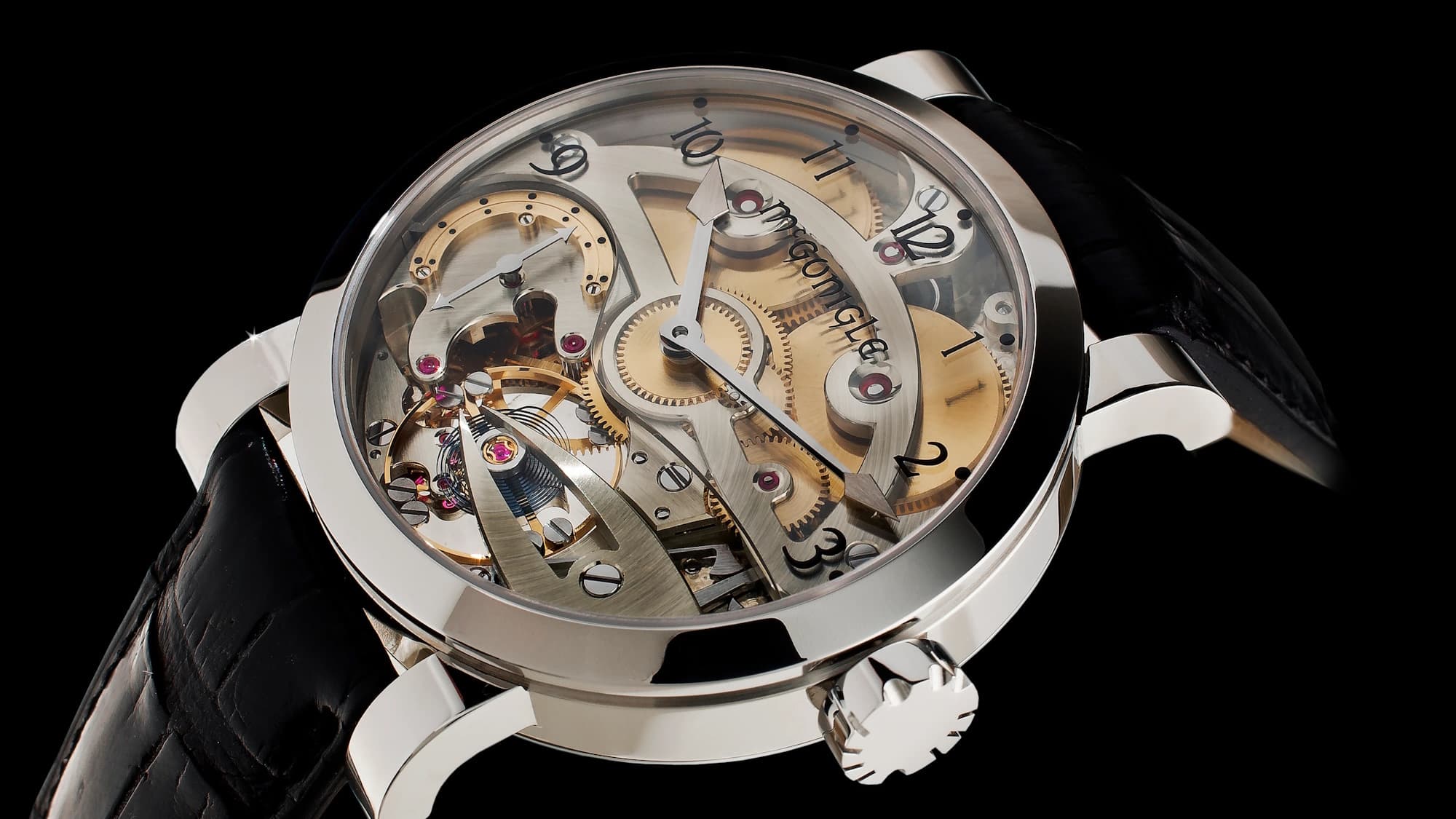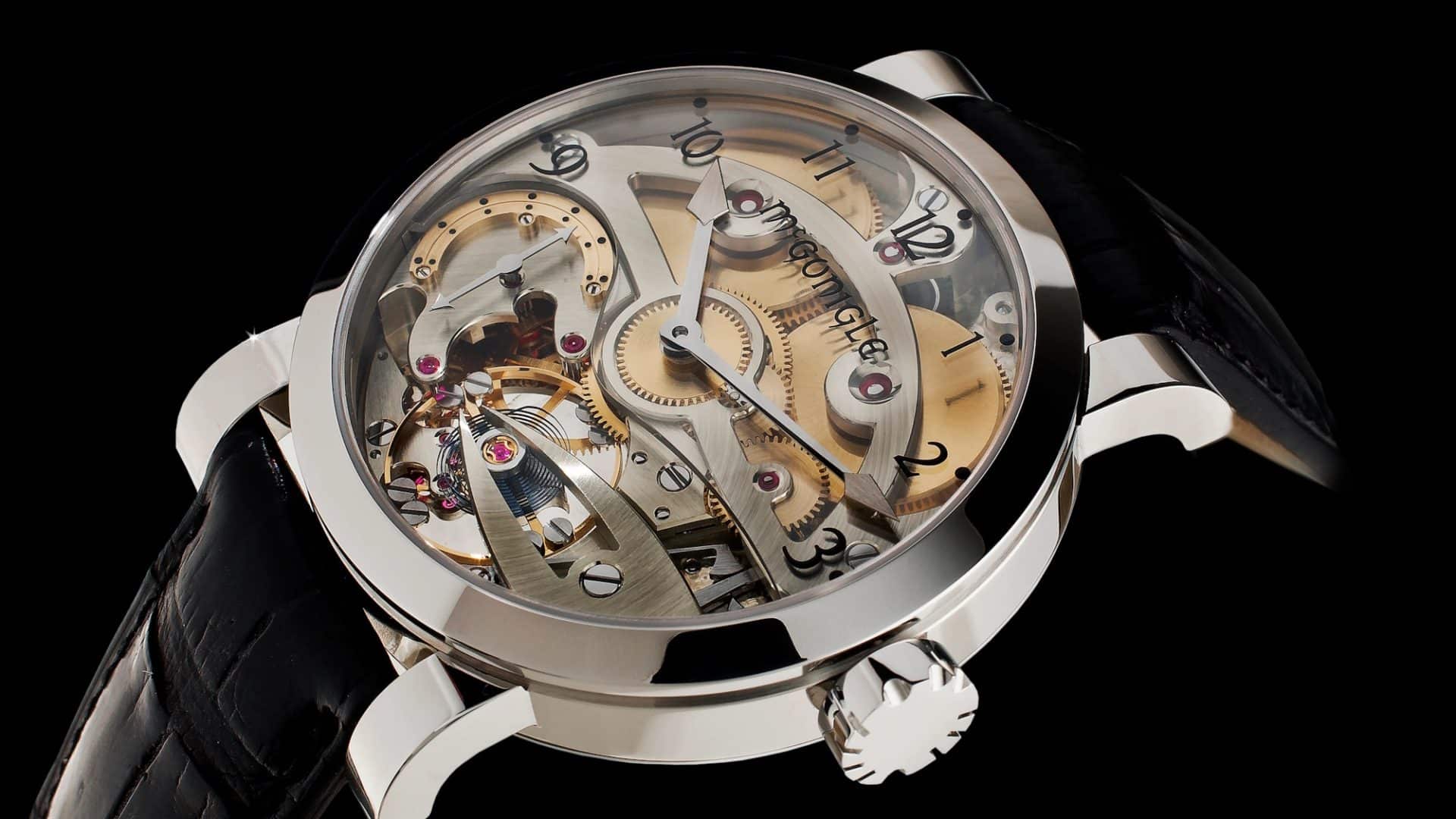 If you've ever visited Ireland before, you'll know it has some of the most picturesque coastlines the world has to offer. You'll also have visited its many tourist hotspots, quaint villages, and traditional Irish pubs.
While there, you may have sipped a cool pint of Guinness and enjoyed some Gaelic sports like golf, horse riding, and rugby. But have you ever considered that Ireland also has some pretty impressive watch brands to offer? If not, you might want to explore this guide to 7 of the best Irish watch brands.
It may not be the first country that springs to mind when you talk about luxury watch manufacturers and it certainly doesn't boast the same long and proud history as Switzerland, yet there are some pretty interesting Irish watchmakers out there at the moment.
Although just a small drop in the horological ocean, they certainly deserve some consideration, especially if you're in the market for a wristwatch that doesn't conform to the norms.
Before we start, let's take a look at the history of horology in Ireland.
Ireland's Heritage in Watchmaking
On the whole, you could say that Ireland has played a relatively small role in the history of watchmaking but the small impact it has had is certainly worth some credibility. Its roots in watchmaking span all the way back to the 17th century.
A man named Joseph Booth showed great courage and commitment during the Battle of Boyne where King William III of England defeated King James II. As a token of his service to King William III, a piece of land was gifted to Booth, where he would go on to become one of Ireland's master clockmakers.
In addition to Booth, immigrants from France, Scotland, and Austria brought their knowledge in clockmaking over with them and helped with engraving, goldwork, and carving.
The merging of skills from foreign countries continued in Ireland during the 18th century. Different types of wood were used thanks to the ornate skills of those from Germany and the Netherlands.
The Irish Chippendale and the table clock had become increasingly popular and began to technically advance. Rare clocks with chapter rings and escapements can still be found and are considered highly valued collectibles today.
Clocks in Ireland became more visually appealing with elaborately decorated dials that were artistically painted. Clocks were used in courthouses, schools, and train stations, while others became implemented with the innovative Donegan seal design by two Irish brothers, John and Patrick.
By the 20th century, Ireland's census showed a total of 36 clockmakers and 690 watchmakers as an accurate reflection of shifting timekeeping trends. Today, watchmakers are prevalent in Ireland with just a few dozen clockmakers left.
7 of the Best Irish Watch Brands
Here are my top Irish Watch brands in no particular order:
Ansley Watches
If your preference is for quartz-powered chronograph watches? If so, you're in luck because Irish watch brand Ansley Watches focuses on manufacturing chronograph watches that are powered by quartz movements in the small town of Ratch Cairn in the Northern part of Ireland.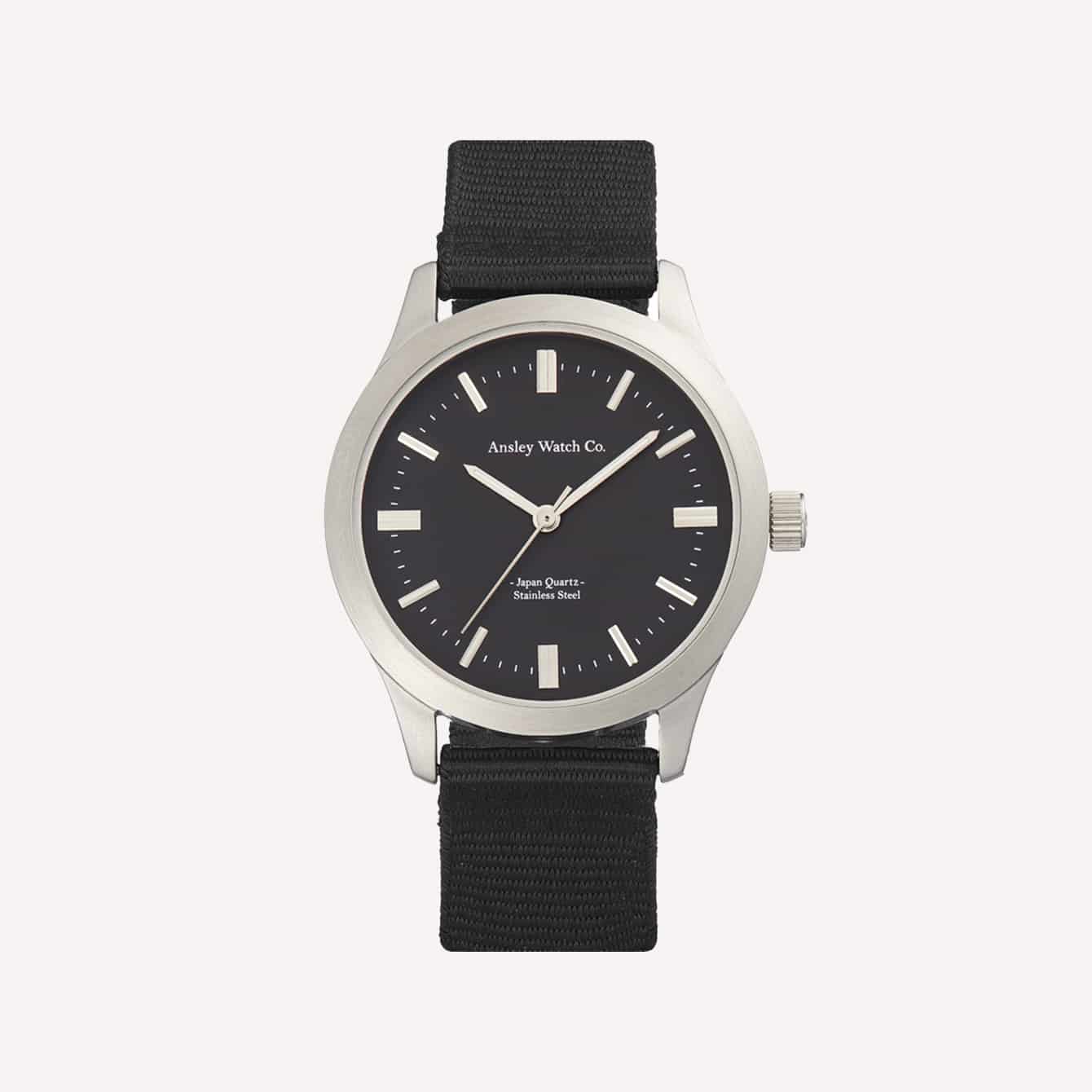 The company was founded back in 2012 by an Irishman and a Swedish man, both of whom shared a vision for creating timepieces using traditional techniques and methods. Their old-school approach to watchmaking put Ansley watches in a unique position on the market since it was one of very few that specialized in this type of watch alone.
Popular watches created by Ansley Watches include the Army Series and the Sailor Series, as well as the Tri Ga Greine and the Three Rays collection.
All watches, despite having followed the same traditional approach in manufacturing processes, are resolutely modern in style.
McGonigle Watches
McGonigle Watches was founded a few years earlier than Ansley Watches (2006 to be more precise). The company was launched by two brothers, Stephen and John McGonigle who began a small-scale operation in the small town of Athlone.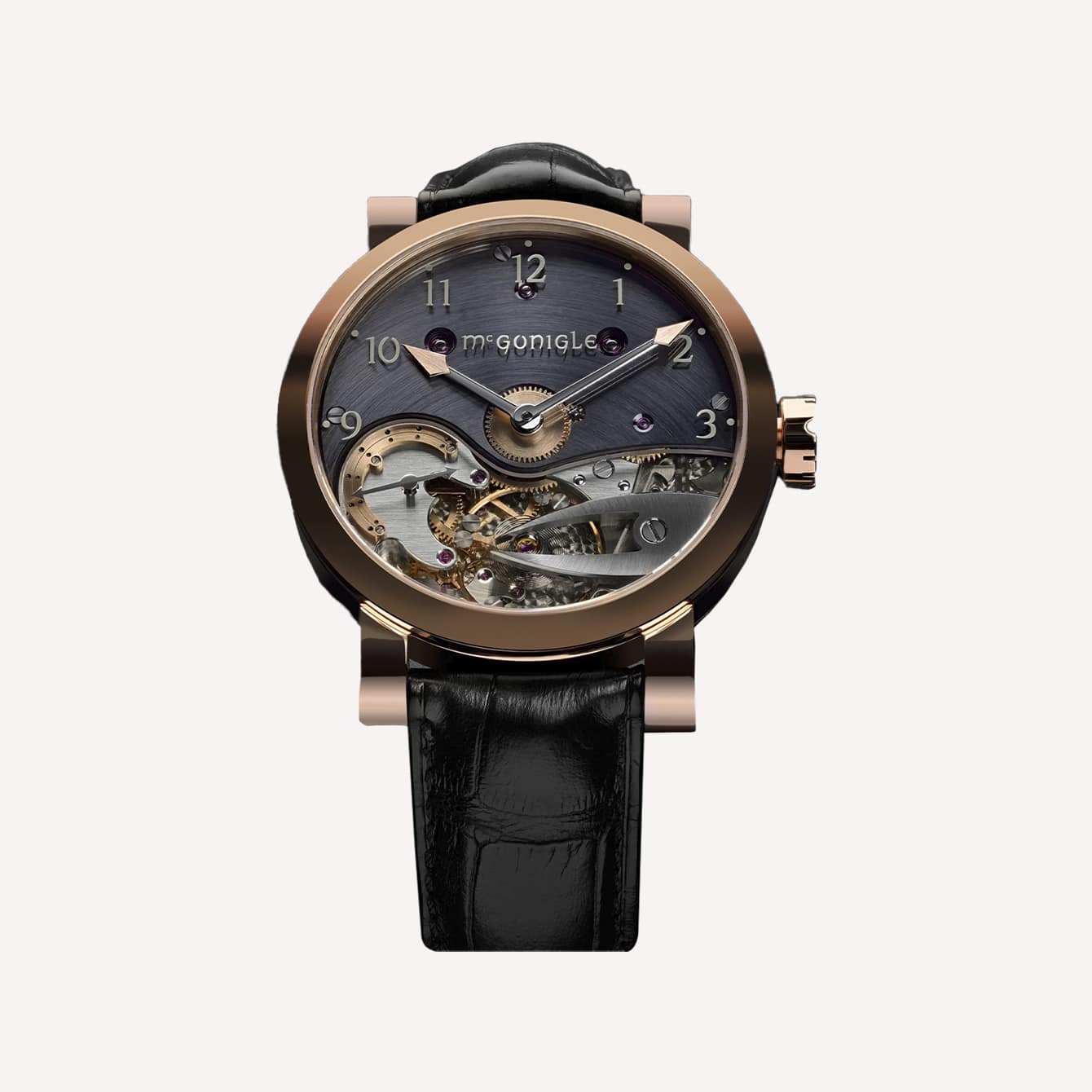 Since McGonigle Watches still operates on this small scale, it can offer its customers a very unique buying experience.
The wearer can actually collaborate with specialists at the watchmaking company to design their own watch according to their requests and tastes.
This truly unique selling point has gained the company much attention over the years, yet the timepieces remain exclusive and unique thanks to low production numbers and high price tags.
If you're looking for a one-in-a-kind luxury watch, McGonigle Watches certainly give the big names in the industry a run for their money.
Telstar
Discovered in 1976, Telstar is one of the oldest watch manufacturers in Ireland.
It may not seem all that old compared to some prestigious Swiss watch brands, but its wide range of timepieces now spans from digital watches to kids' watches, to chronographs and even items of jewelry.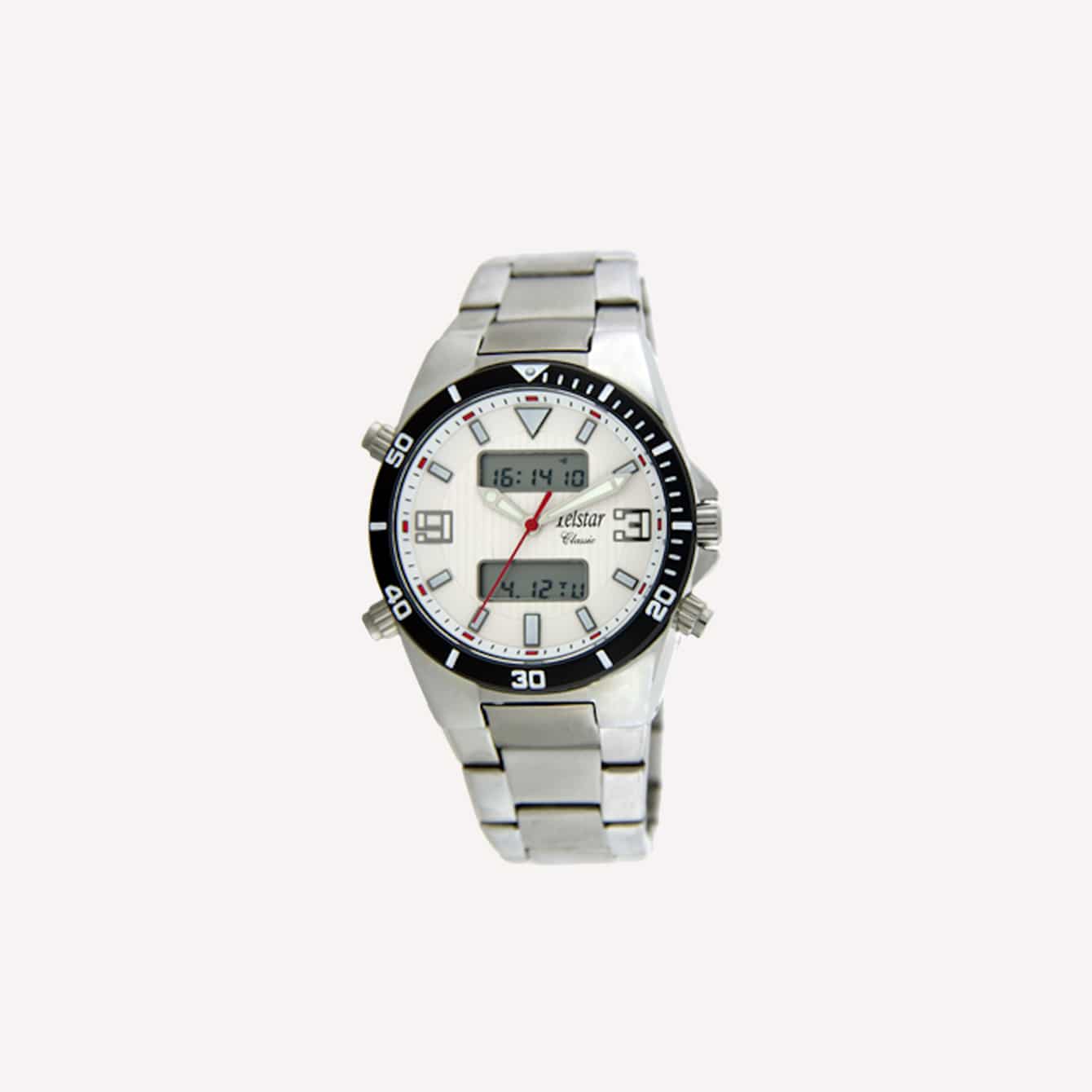 The watch brand began selling LED watches at the very beginning but soon ventured into quartz watches.
There are now four categories you can enjoy when shopping for a Telstar watch; these are the Classic, the Sport, the Contemporary, and the Children's range.
Push
Push concentrates on the realm of digital wristwatches and while many watch collectors could argue that their designs aren't a hit with everyone, you certainly can't grumble at their price.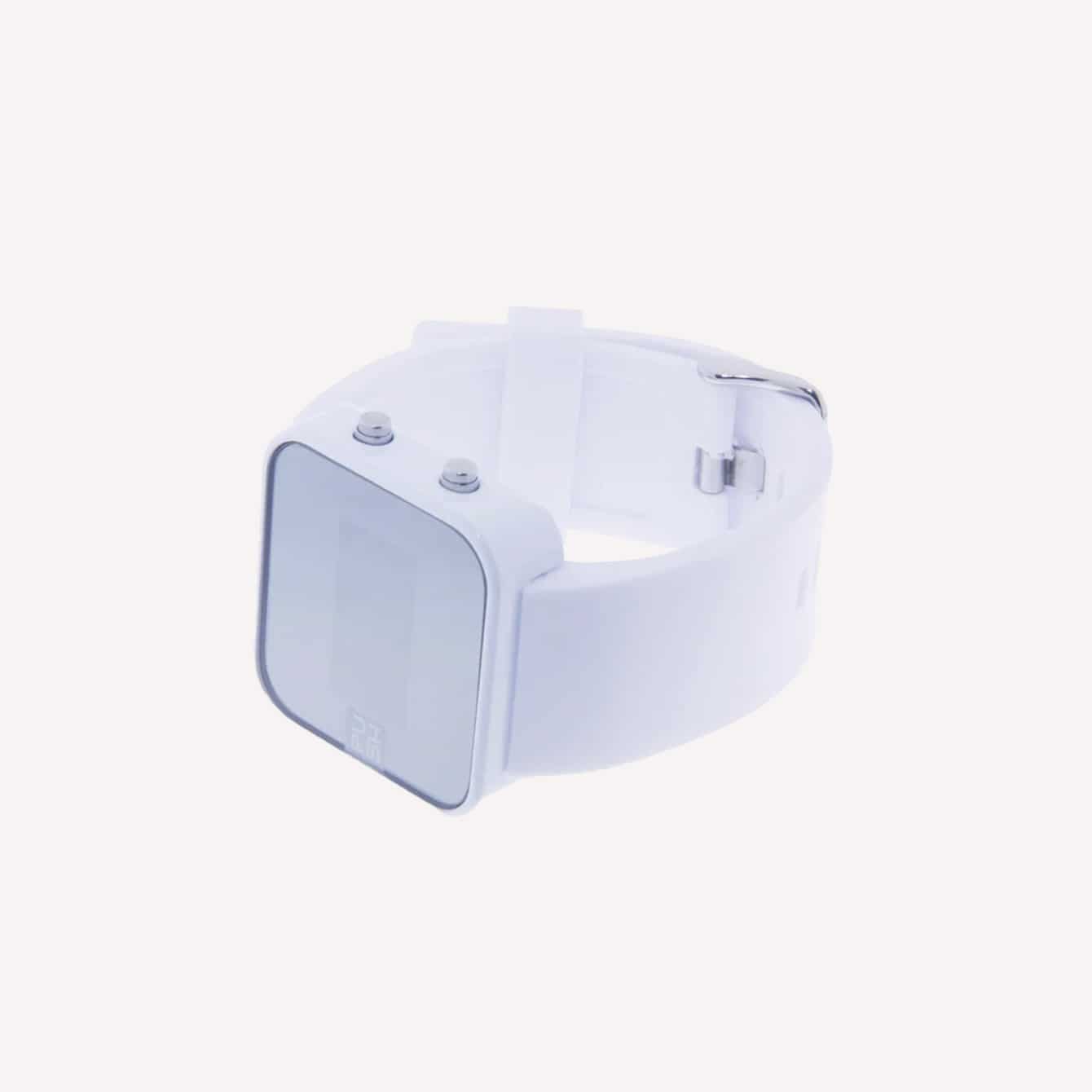 While not as technically advanced as the likes of Apple or Fitbit, they are considered a reasonable contender for anyone wanting to shop on a more affordable budget.
If you visit the brand's Instagram page, you'll see plenty of shots of the brand's square-shaped watch, which evokes an 80s retro flare. There are two categories to shop for when it comes to Push watches.
These are the Push Day & Night and the Push Rainbow. One thing that sets Push watches aside is the fact that they come with minimal packaging that requires no glue to hold the box together. These digital watches that light up with a simple push of a button certainly have a style that looks like nothing else on the market.
Rovada
Rovada is a Dublin-based watch brand that manufactures Celtic watches (first produced in 1990) and Claddagh watches (1988) under its name.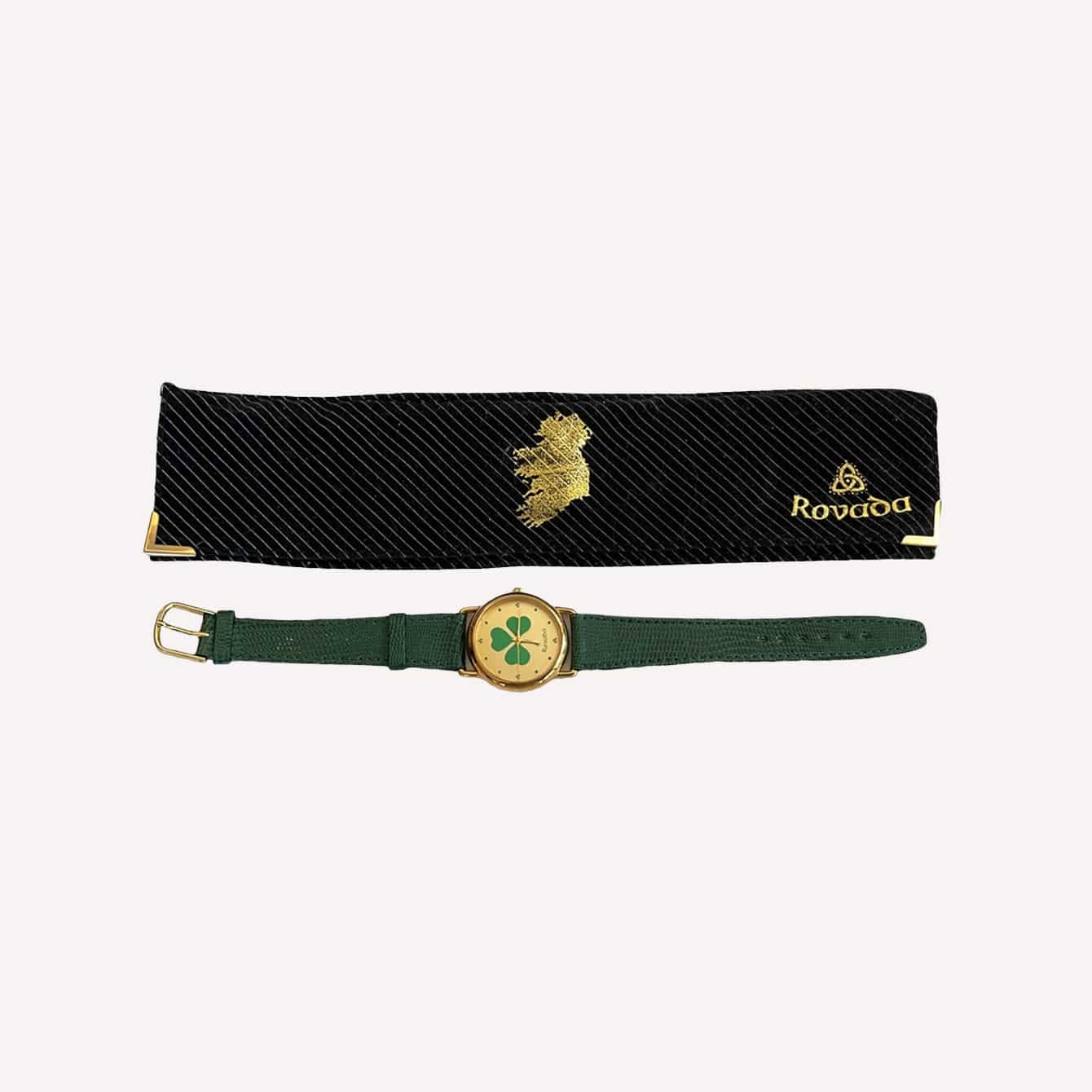 They certainly stand out from the crowd with their unusual designs that are inspired by Irish folklore and mythology, as well as Celtic art. Founded in the 1950s, Rovada is now in its third generation of watchmakers.
Designed and assembled with care and attention, there are currently over 100 models in the brand's catalog to choose from, each one offering something a little different from the next.
SAS
If you're looking for a quality and durable pilot's watch or dive watch, you should check out this next Irish watch manufacturer.
SAS Watch Company has been specializing in watches with military aesthetics for professionals since 1919.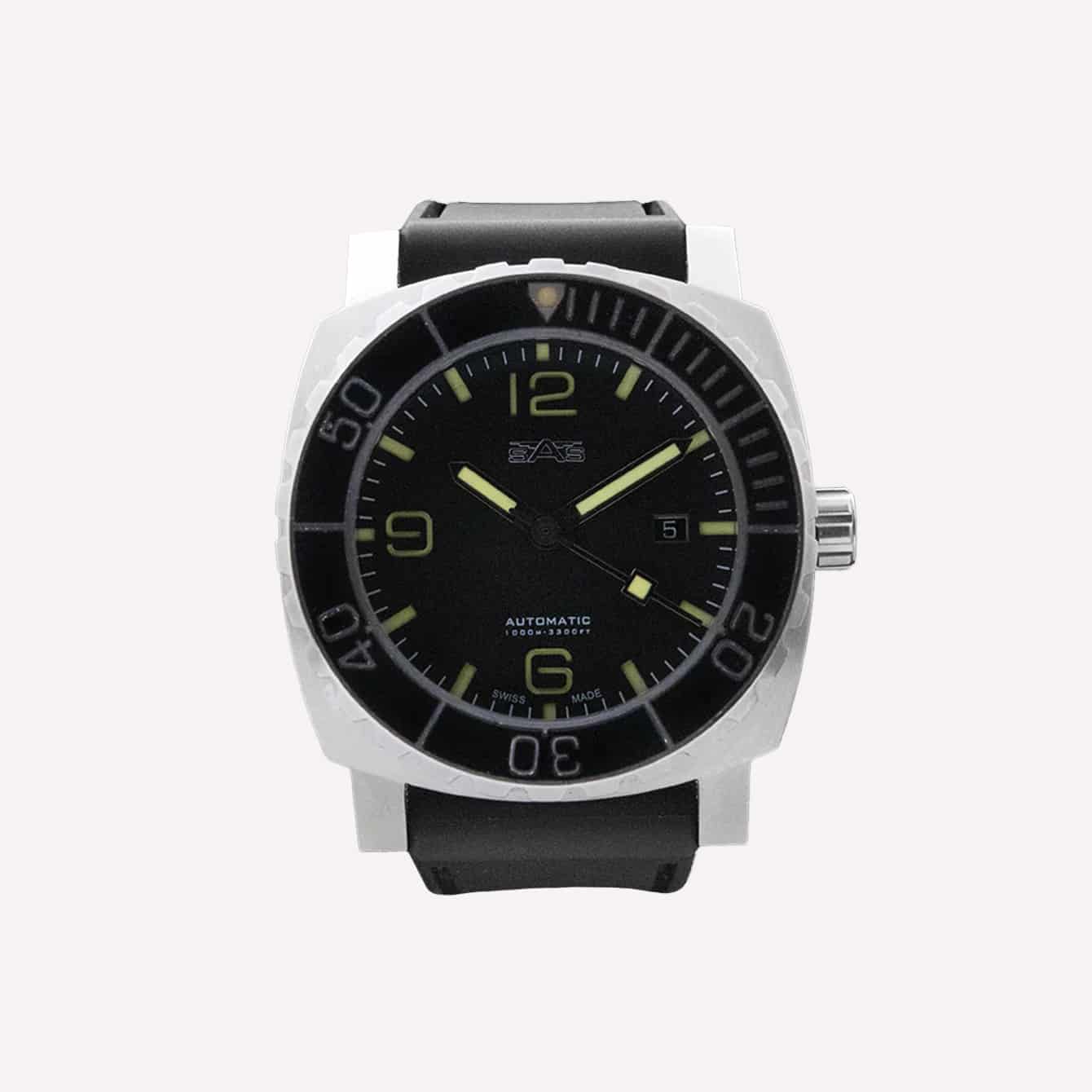 Each of its watches is designed in-house and packed with a reliable Swiss-made movement. SAS, which stands for Sea Air and Sport, is a company located in Wicklow, Ireland.
It claims that the cases used for its Sea series designed for divers are constructed in a unique way to meet the demands of even the most daring of explorers, with impressive 1000-meter water-resistant capabilities and helium escape valves.
Similar in style but with a more elegant design, the Air series of watches from SAS is the brand's pilot's watch collection, offering designs that will pair nicely with more formal attire.
The brand's Sports watch collection is home to chronometers that can time any event (although there currently seem to be no sports watches on the brand's website right now).
SAS Watch Company has a very small offering, but (a little like choosing from a food menu), if you know what you're looking for, that's quite a handy thing.
W&W
Watch and Wallet is a relatively young Irish watch brand that designs and assembles its wristwatches under one roof.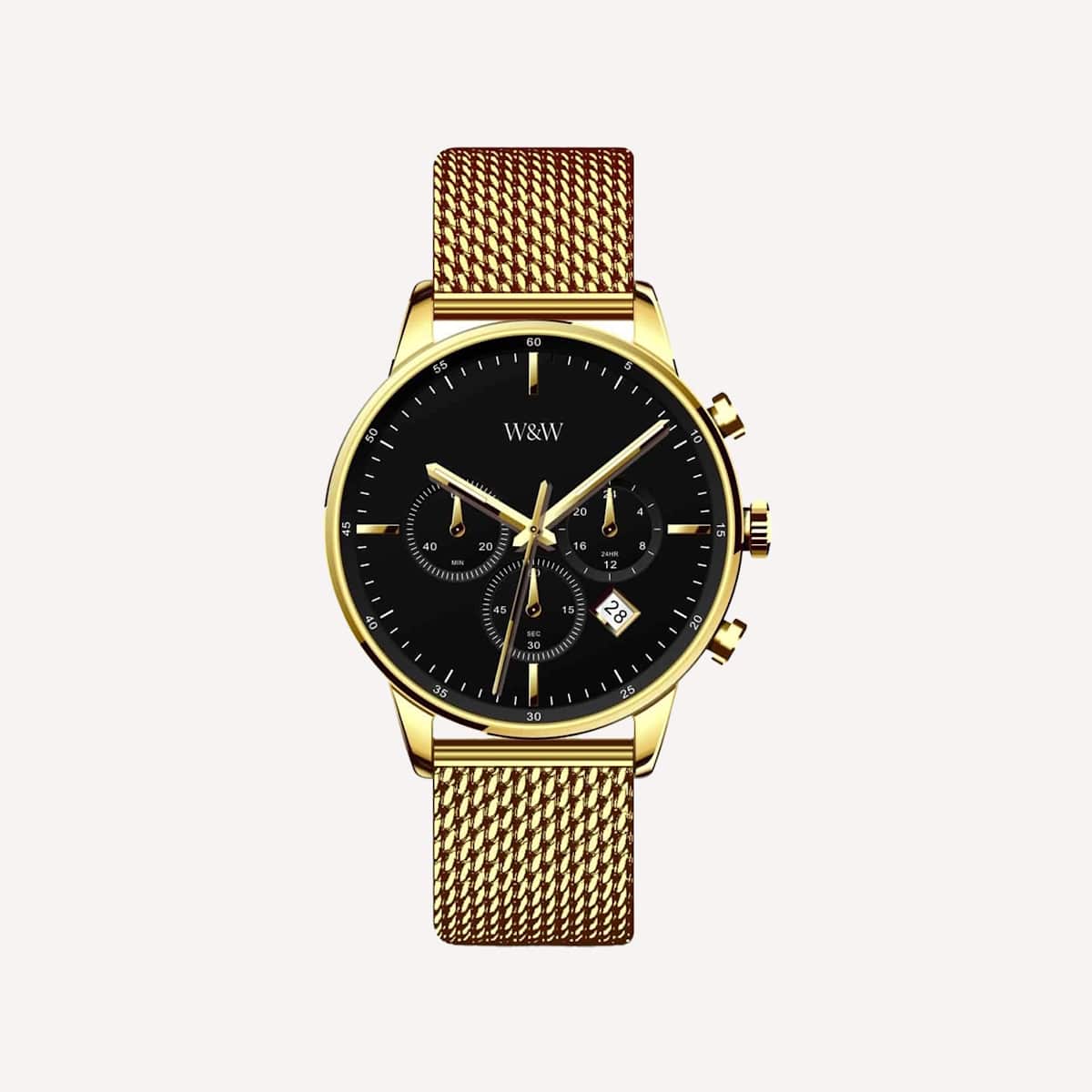 The company was founded in 2017 and is known for its classic designs inspired by vintage pocket watches from the Second World War.
W&W has partnered with the Irish Men's Lifestyle website recently and is slowly growing and evolving. What's more, each of its watches is equipped with a Japanese Seiko movement, promising uncompromised accuracy and reliability.
Conclusion
The take home is that although Irish watch brands don't have the same history-steeped reputation as Swiss or German watch brands, there are still many stylish and unique watches worth exploring in the small handful of Irish watch brands that are making their way in the industry.
Not all are budget watches either! Some are on par with the quality you would expect from leading luxury Swiss watchmakers, whilst others offer a versatile choice of affordable digital watches for something a little different.
With some really good quality dive watches, pilot's watches, and military watches to explore, it's likely we could be seeing the field of Irish watchmakers grow and expand over the next decade or so.
Which Irish brand appeals to you most? Comment down below!