Are you considering getting a digital watch that fits your small wrist? Check out these options!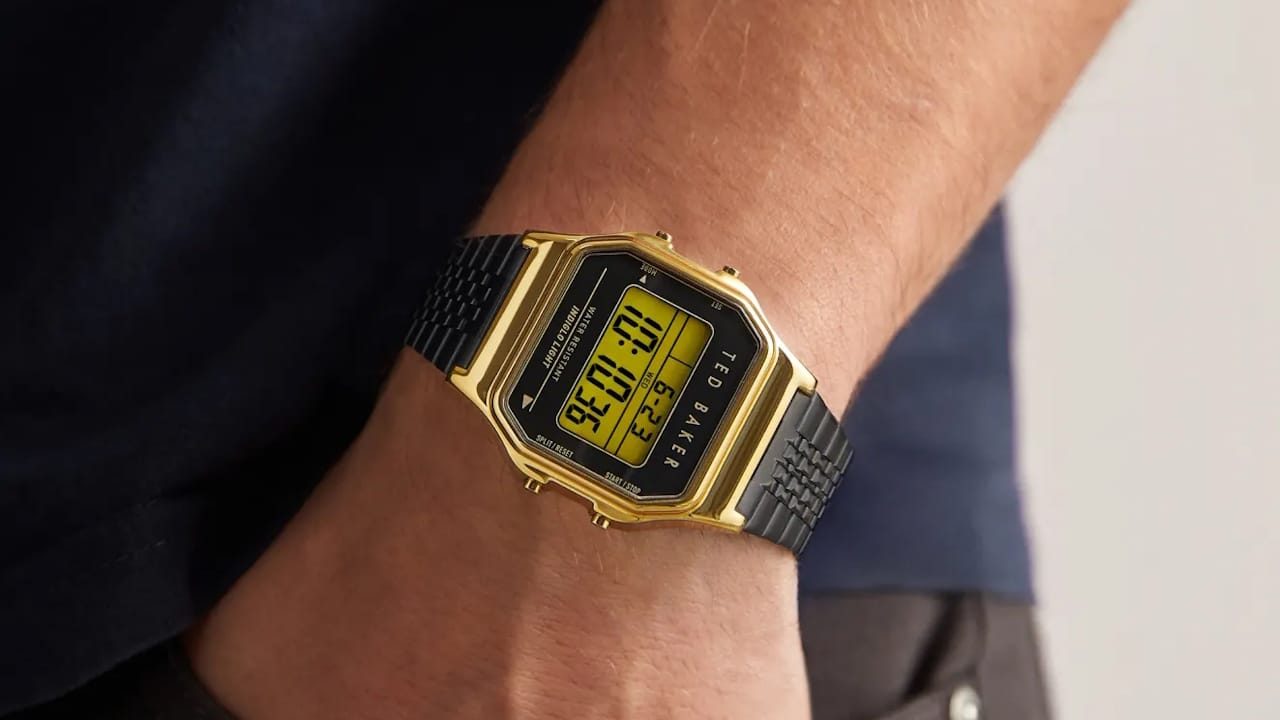 The digital watch brings form and function together, allowing wearers options and settings not available on most analog watch faces. Features like timers, stopwatches, and even calculators are just some of the benefits of the digital watch.
For those interested in digital watches for casual, business casual, or athletic wear, this is the place for you.
Why Choose a Digital Watch?
Digital watches are an excellent choice for watch enjoyers looking to round out their rotation. In this article, there are specific situations where digital watches are preferred to analogs.
I would also suggest digital watches be a great alternative to those traditional watches in regard to accessibility. By displaying the time explicitly, wearers rejoice when they can easily glance at their wrists for information on time, date, and sometimes weather.
They're especially great for the athletically inclined and those with disabilities or special health concerns.
Athletic Digital Watches
Perhaps the most used and notable application of digital watches begins in activewear. The inclusion of buttons and modes for stopwatches with lapping capabilities and timers makes digital watches ideal for runners, swimmers, and other athletes of all skill levels.
While nowadays, many athletes opt for smartwatches with GPS and Bluetooth, a simple digital watch is often far more accessible and reliable.
The iconic Casio G-Shock watches represent the peak of durable digital watches for athletes.
In particular, the classic G-Shock, DW5600E-1V, checks all the boxes for a great digital watch in activewear. Fortunately, Casio offers a smaller alternative to that model with the GWM5610-1.
Casio G-Shock GWM5610-1
This is the smallest watch in the 5600 series, the case measuring 46.7 × 43.2 × 12.7 mm. The power source comes from Casio's patented "Tough Solar," allowing you to confidently utilize all the watch's functions with little fear of running out of battery.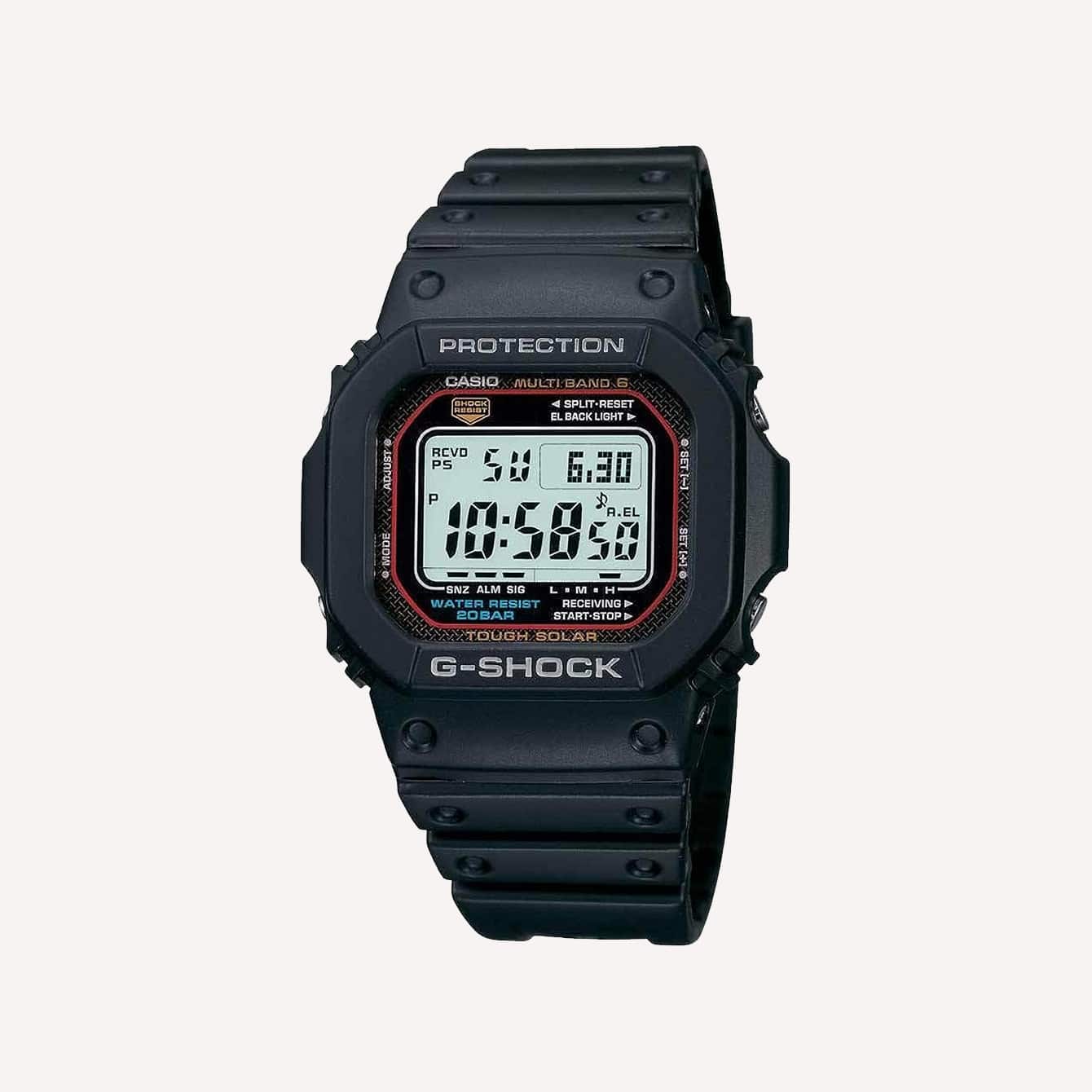 This certainly is an advantage digital watches like this one have over analog or smartwatches.
Great for either rain or shine, this watch is water resistant up to 200m, permitting the wearer to use it for swimming, diving or other intense watersports.
The watch is equipped with a 1/100-second stopwatch, with the ability to measure elapsed time, split time, and 1st-2nd place times.
The watch also functions with a 1-second countdown timer with up to 5 programmable alarms (and a snooze button). At $150.00 USD, this watch is great for your dedicated athletes.
Nixon Heat
For similar benefits in an even smaller watch, the Nixon Heat is the digital sports watch for you. Also, at USD 150.00, the Heat is capable of running a chronograph, calendar functions, and a timer with both pre-set and customizable times.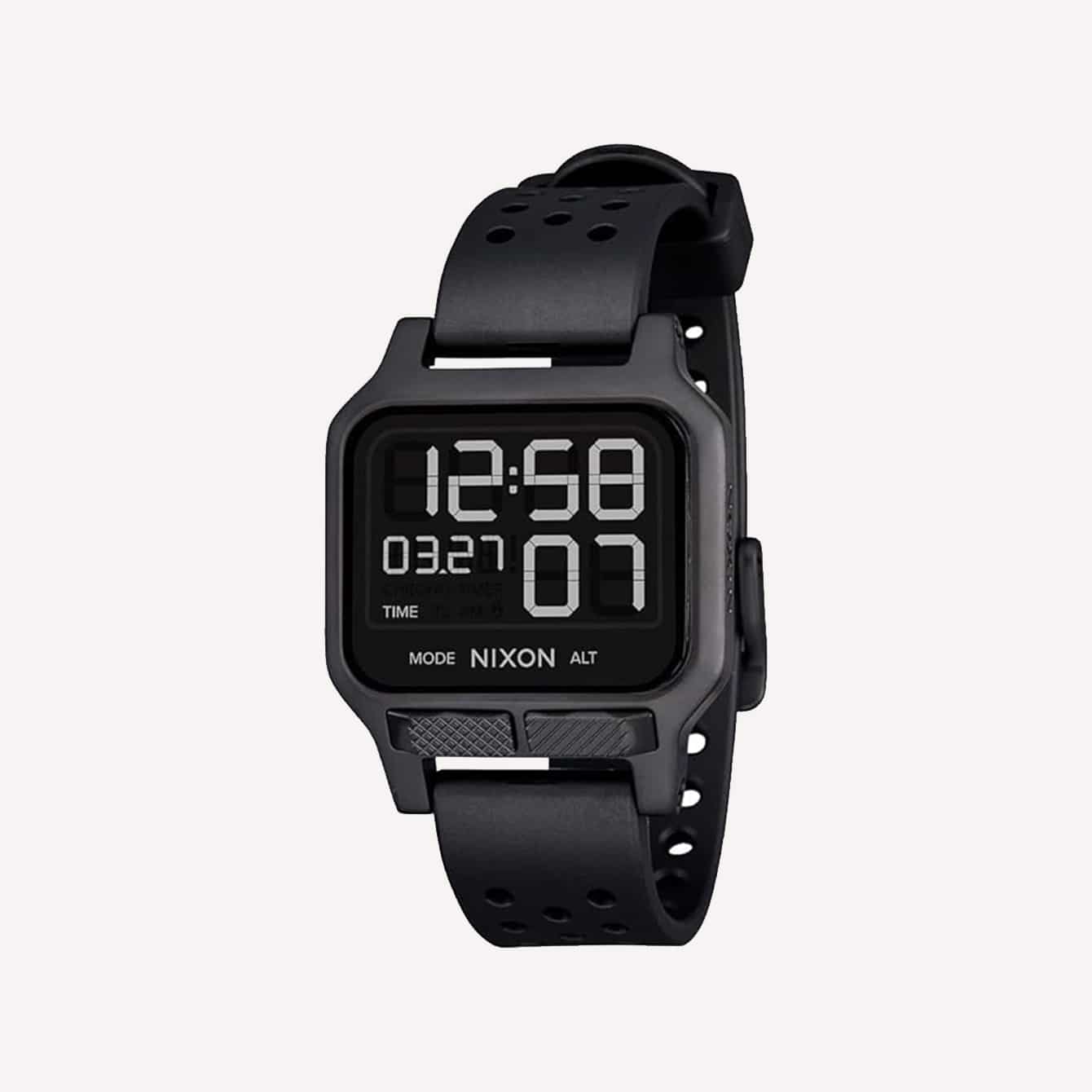 The main drawback regarding this particular watch in comparison to the G-Shock is its durability. The Heat only supports water resistance up to 100m, half of what you get with the Casio.
Regardless, this watch merits consideration due to its smaller, slimmer, and lighter design that top the G-Shock specifications. This watch also has far more variety, as it currently comes in 10 different color combinations.
Business Casual
The following watches hit the sweet spot between informality and dignification. I do not recommend digital watches for formal attire or even semi-formal situations. (For details on the nuances of dress codes, check out this article).
However, in certain casual or even business casual situations, a digital watch may be perfectly appropriate.
Nixon Staple
The Swiss army knife of watches, the Nixon Staple, simplifies the Heat. The Staple is compact, with a 39mm case and a standard 22m band.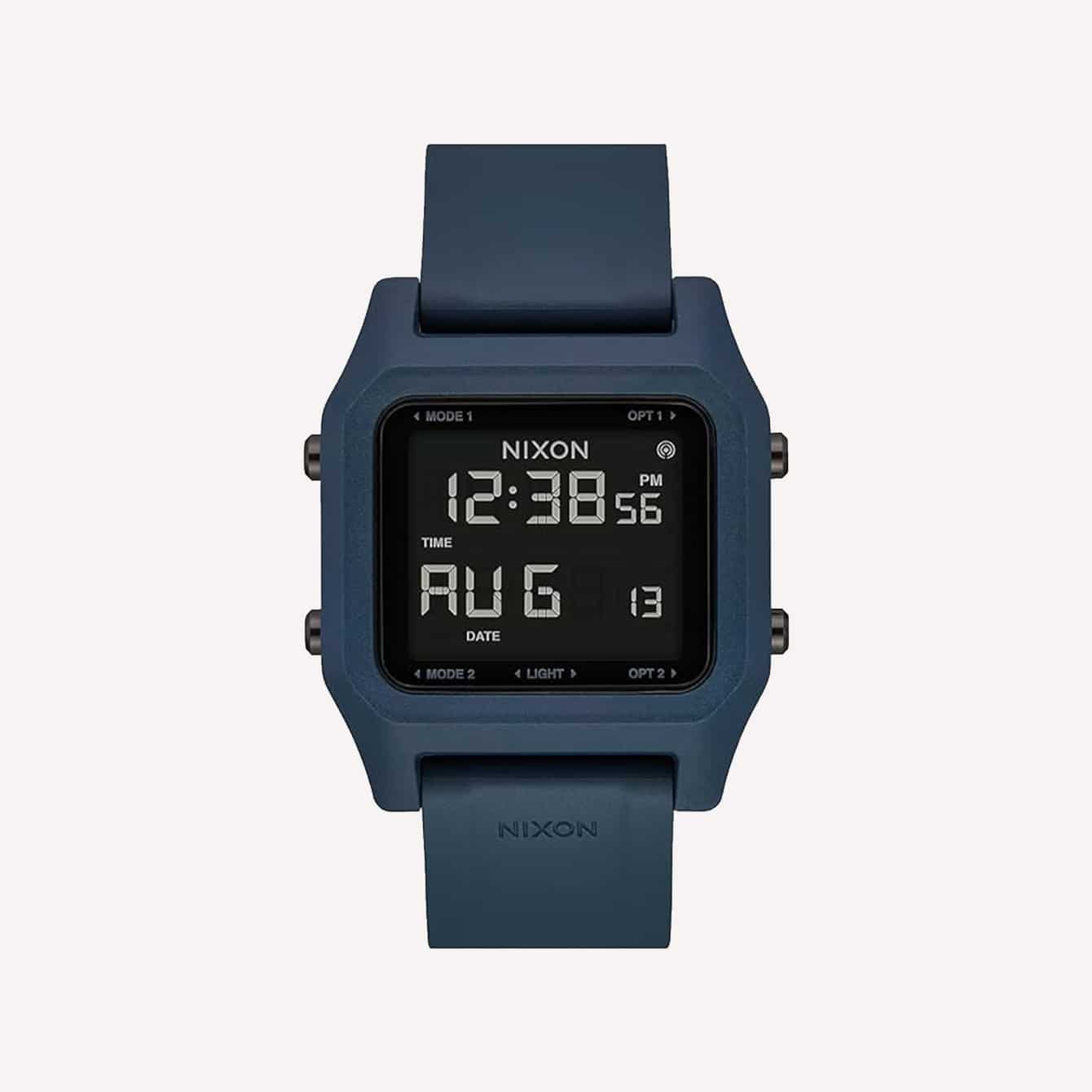 This minimalist watch still allows customization. The watch face permits up to two configurations of functions at a time.
This means wearers can set up and alternate between combinations of time and chronograph or alarm and day/date or any other combination between two functions.
The watch is not as durable as the G-Shock but boasts 100m water resistance.
The Nixon Staple is available now in nine different color combinations, each for $125.00.
This watch is a great baseline for a digital watch that is sleek and stylish.
Ted Baker London Alrrm
The Ted Baker London Alrrm is a personal favorite. What Ted Baker creates here is a modern digital watch with both a retro look and feel.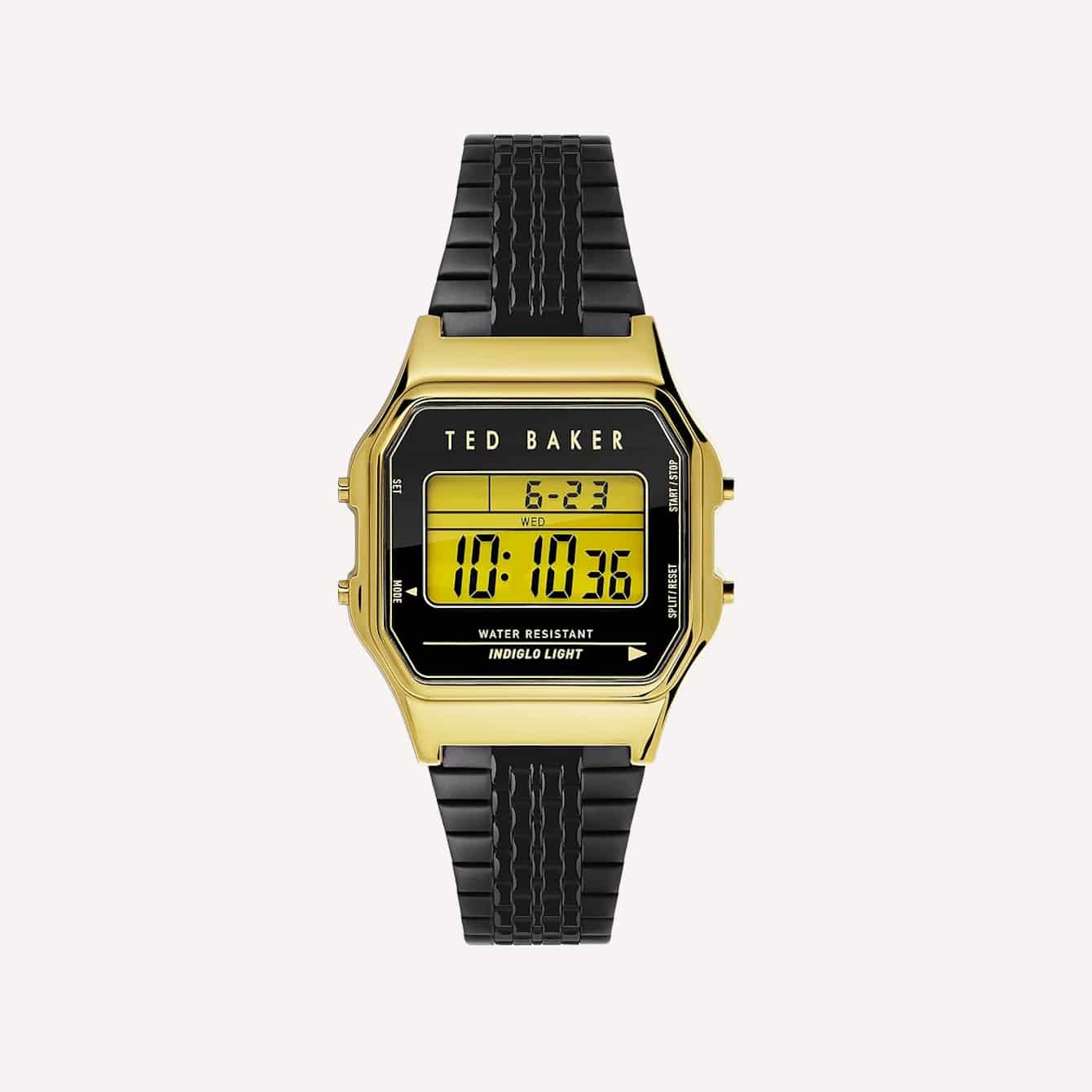 While I'm not really a digital watch guy myself, if I were, this would be my go-to business casual digital watch.
The watch looks straight out of an '80s action movie. With a case that measures 35.5mm x 39mm, this watch fits perfectly on slender wrists.
This watch is the least water resistant out of the others we have covered, with only a rating of 50m of resistance. However, the watch does support a timer and a stopwatch for convenience.
I like the black bracelet version of this watch the best. However, they do sell one with a gold bracelet that looks like an inverse of the one pictured above. The one drawback is the band sizing, as they only offer one standard "one-size-fits-all" band.
Casual Digital Watches
Even more casual than the last two, these watches are simple. They tell time, have an alarm, and are usually inexpensive!
Casual digital watches are a great alternative to your fancier, formal watches. Rock these at the barbecue, not the ballroom.
Timex Expedition Chrono-Alarm-Timer
What you see is what you get with Timex's Expedition Chrono-Alarm-Timer. As the name suggests, this watch supports a stopwatch, a customizable alarm, and a countdown timer.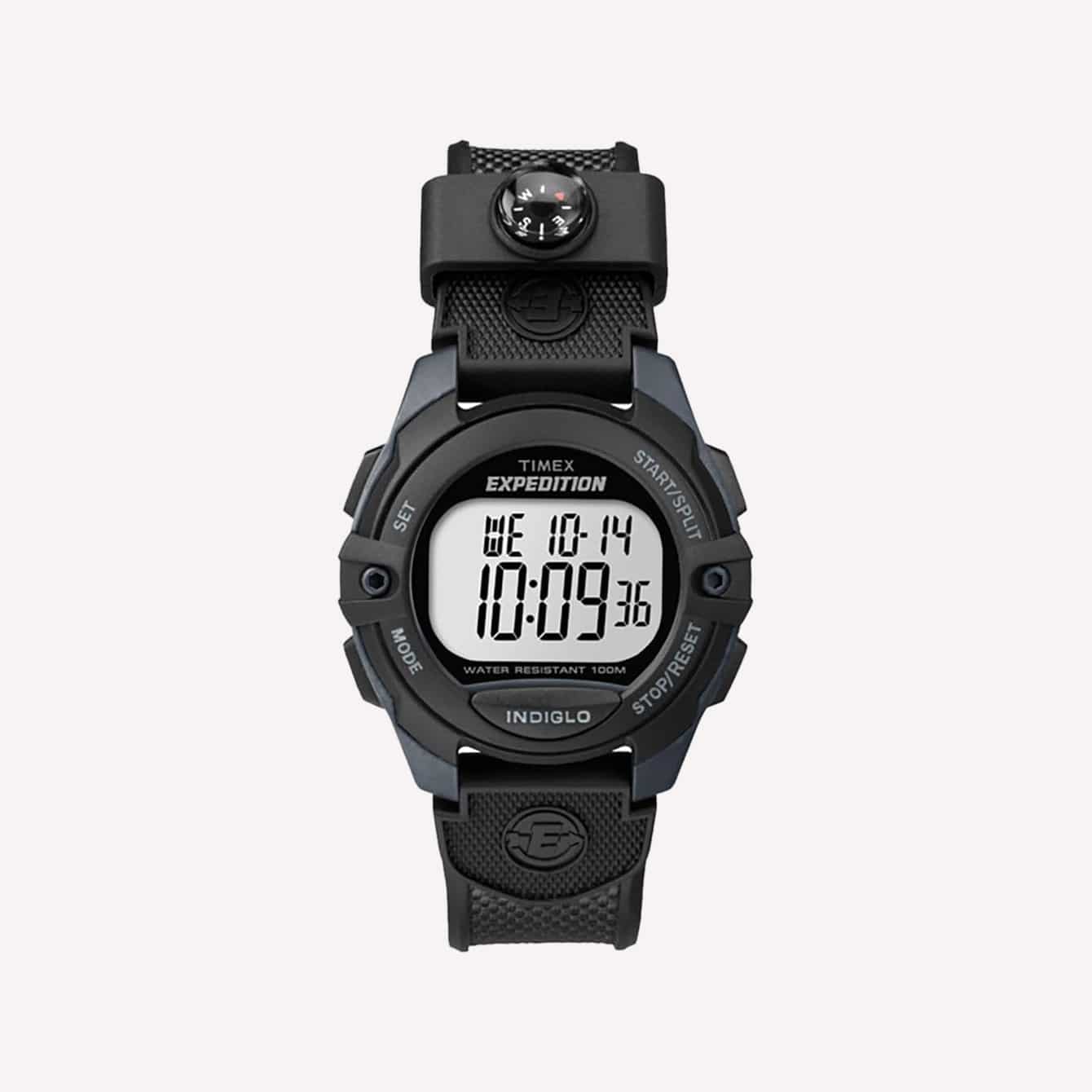 What the name does not tell us is that these watches have a 100m water resistance rating, perfect for minimal exposure on pool or ocean-side ventures.
This series of watches is especially accessible due to the range of sizes it comes in. The sizes in the Expedition line include 33m and 39m at $55.00, with a 34mm mid-size Expedition "CAT" at $58.00.
Casio F91W-1
Perhaps the most iconic digital watch ever, it wouldn't be absurd to say that the Casio F91W-1 belongs on every wrist. This watch has stood the test of time and is a great universal companion.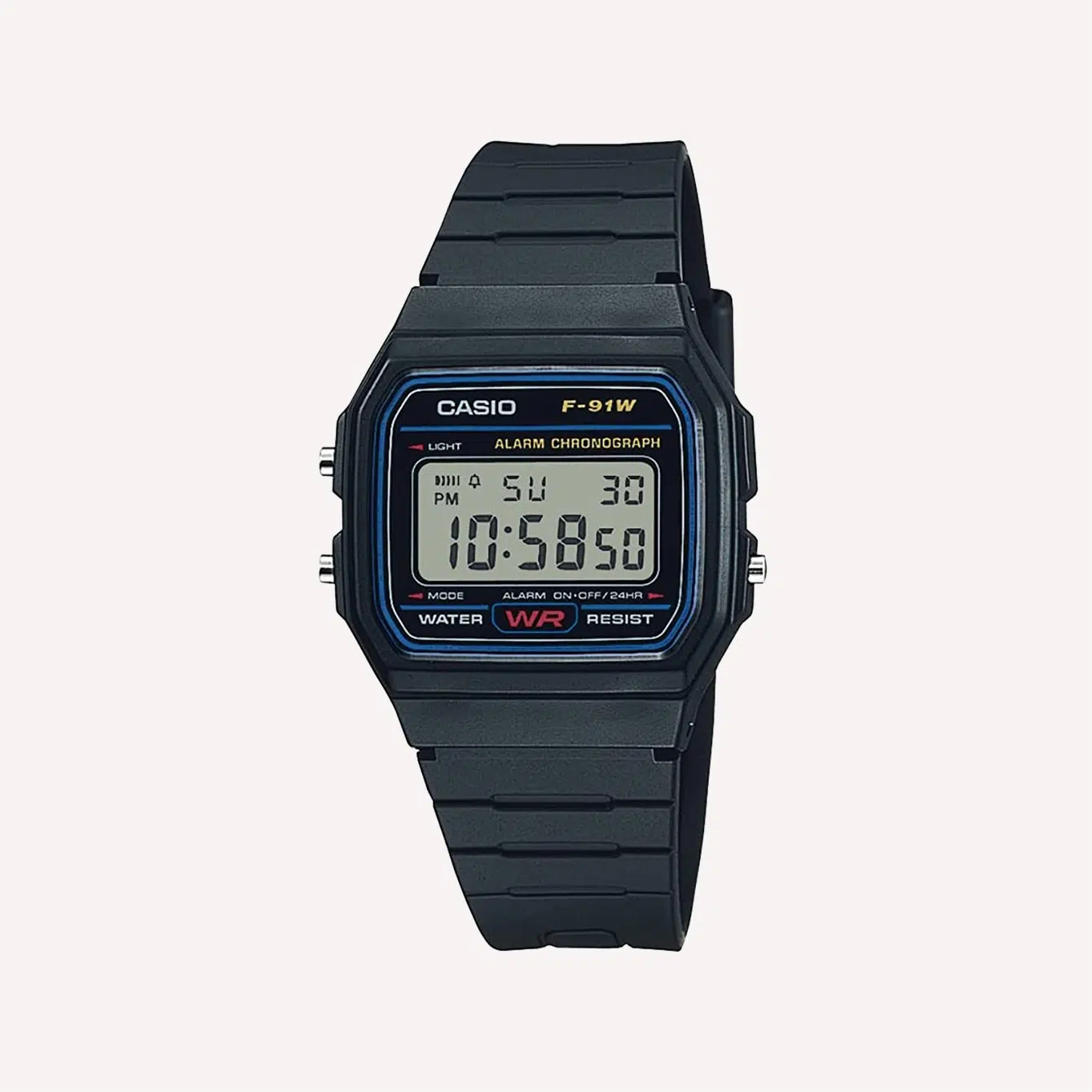 The watch itself features a 1/100-second stopwatch and a battery that will last seven years. It is also smaller and lighter than most watches, weighing only 21g.
The distinctive hourly chime rings are familiar to people of all ages. Typically priced at $22.95, this is a great buy for an everyday, casual digital watch.
FAQ
Here are some answers to common questions about digital watches:
When should I opt for a digital watch over other types?
Digital watches are great alternatives to analog watches for ease of use, accessibility, and features. They also make tracking statistics in athletic performance easier with built-in modes for stopwatches and timers.
Are digital watches as good as other watches?
While most analog watches will have a small margin of error, the best being around 3 seconds daily. Digital watches keep up with only a change of +/- 15-30 seconds each month. These variances can be negligible depending on your needs.
Digital Watches
This list describes my suggestions for small digital watches in a variety of settings.
My hope for you is that this article can serve as a buying guide for your next digital watch purchase. Or perhaps it can be a reminder for you to put on your digital watch you already own now and again.
If I missed your favorite compact digital watch, make sure to drop which watch you love in the comments!