I've researched the premier brands in the market today and broken down the essential elements required to curate a list of watches with the best lume.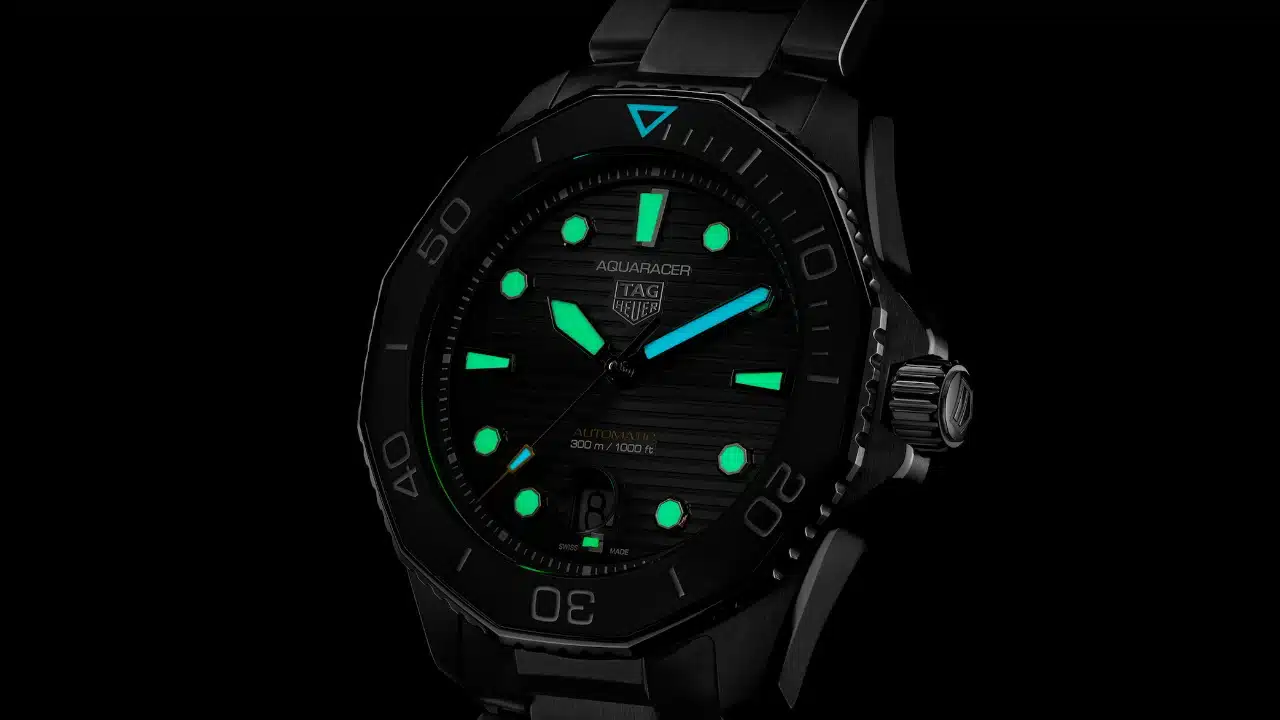 A fairly standard component of most watches today, luminescence in watches offers style and functionality by allowing wearers to read their watch in the dark.
As you can imagine, being able to see the time on the dial and other indicators when no external light is available is very useful. 
As practical as it may be, the glow of a watch's light is still one of the most intriguing and beautiful features, with many brands putting their own singular touch on their pieces.
The history of luminescent watches goes back to World War I, when military personnel, divers, and pilots required timekeeping in dimly lit areas. These earliest versions of luminous watches were radium-based and discovered to be dangerous after repeated exposure.
Since that time, lume in watches has evolved, and now some of the most stylish pieces on the market today prominently feature it.
What Is a Watch Lume?
An abbreviated form of the word luminescence, 'lume' watches are those with the properties encoded that enable them to emit phosphorescent light rays that are visible in dark conditions.
Usually seen in various shades of green or blue, the glowing solution absorbs light and then emits it, with the duration of the lume varying according to the amount and type of luminous solution applied to a watch.
Today, a slew of brands have released their own versions, and here, I have compiled an extensive list to feature some of the watches with the best lume on the market today.
Watches With The Best Lume
Without further ado, let's get into our eight recommendations for watches with great lume.
Blancpain Fifty Fathoms Chronographe Flyback Quantieme Complete
For men intent to shine brilliantly and brightly, the Chronographe Flyback Quantieme Complete stands out as a watch with the best lume you could ever hope to find.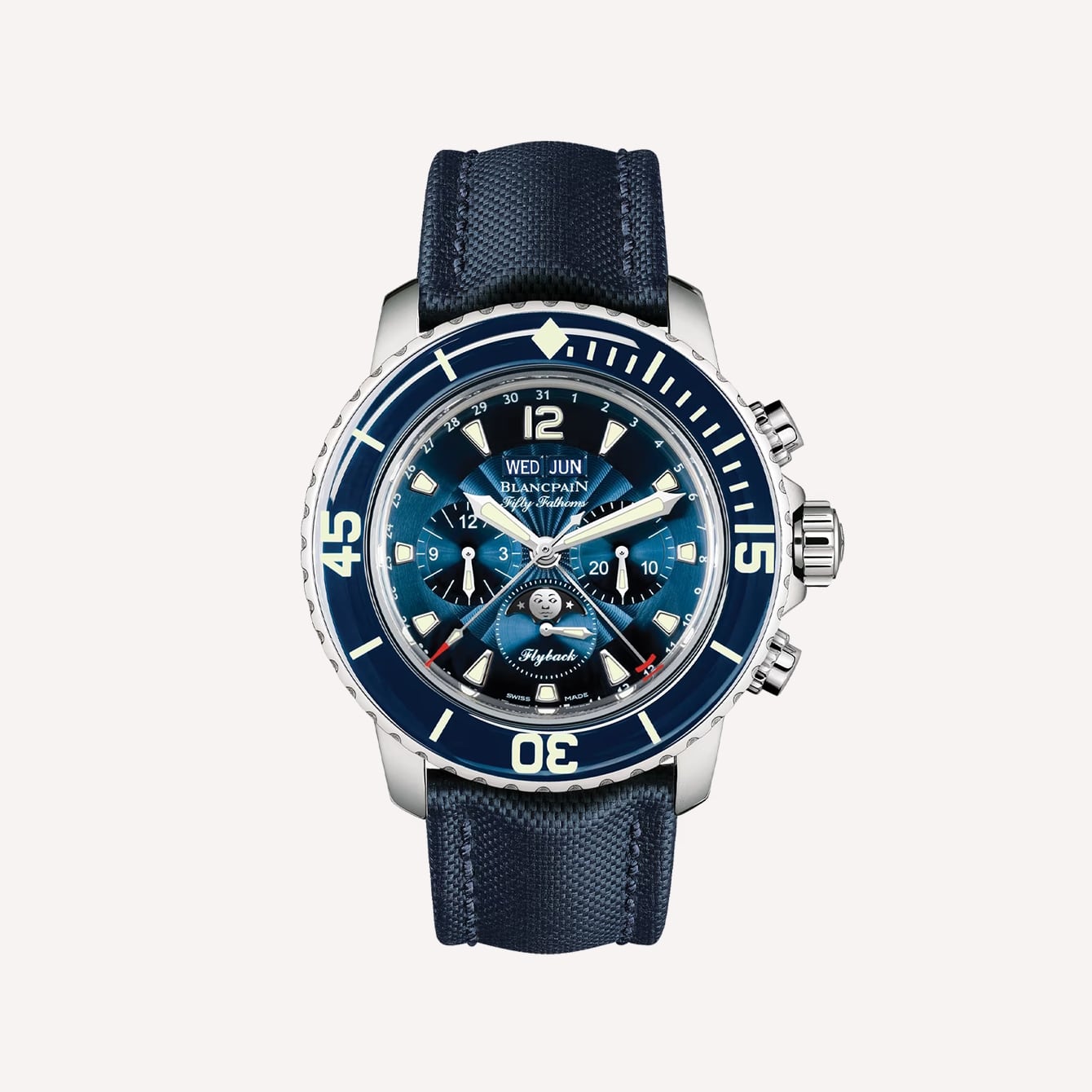 Blancpain went above and beyond to ensure no area was overlooked, as even the sub-dial hands are coated with luminescent material.
The collection boasts an interesting history that dates back to the 1950s and is recognized as one of the pioneers of modern diver's watches.
Today, and after generations of technological advancements, it has become the quintessential diver's timepiece.
The captivating blue dial hosts include a date pointer, flyback chronograph capabilities, a month and day window display, a moon phase indicator, and a small seconds sub-dial.
The blue sail canvas strap provides the final touch of elegance.
Specifications:
Case Material: Stainless steel
Diameter: 45mm
Water resistance: 300m
Beautifully crafted and visually fascinating, Blancpain knows its way around a niche watch and exactly what men of distinction demand.
Tag Heuer Aquaracer Professional 300
Style and function have always been primary concerns at Tag Heuer, and the brand continues to set itself apart from the field with watches that carry some of the industry's best aesthetics and technological achievements.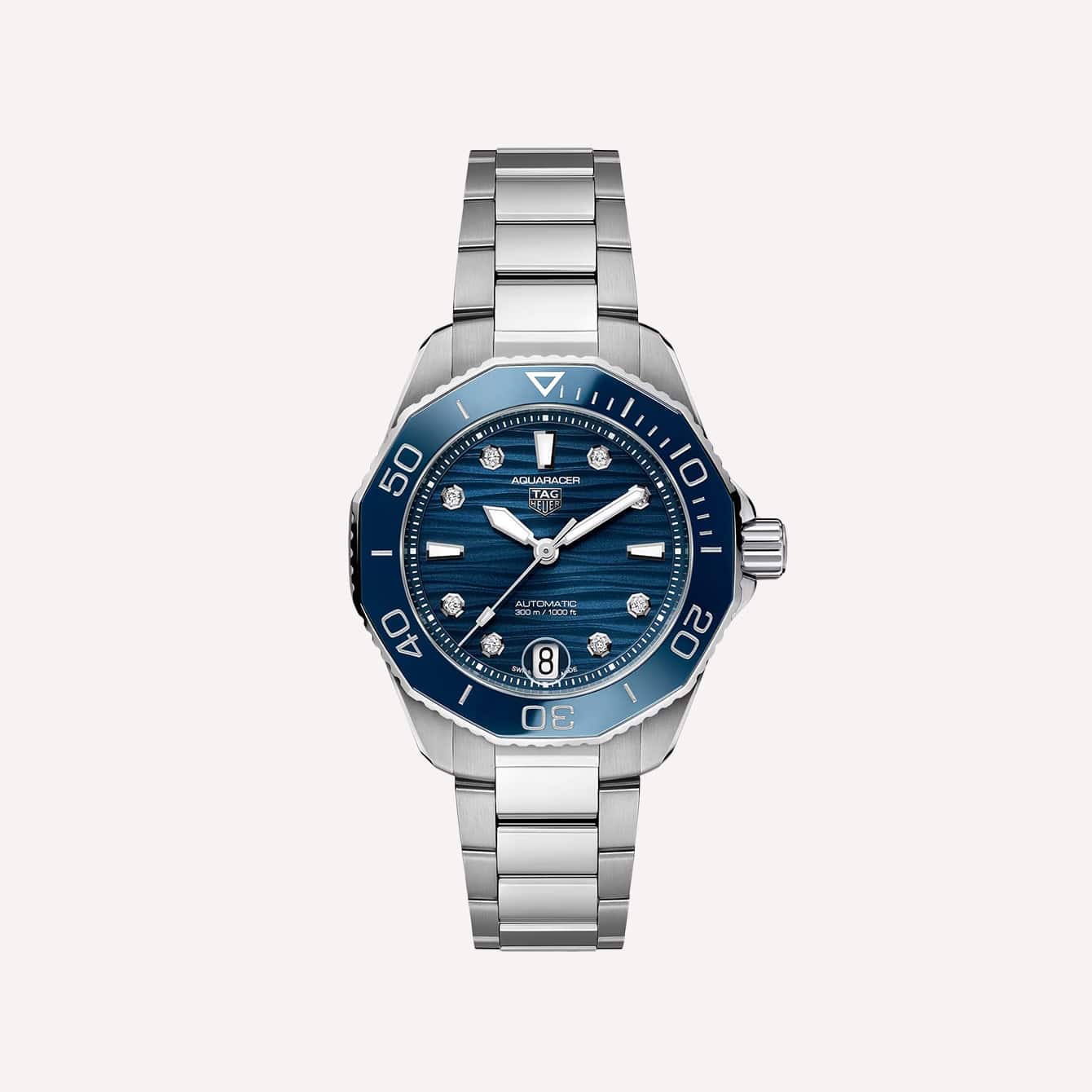 Their Aquaracer Professional 300 is another jewel in their crown. It comes front-loaded with amazing features, including a black DLC-coated stainless steel case, unidirectional ceramic bezel, black gold-plated hands and hour markers, date indicator, and more.
As in previous versions, men have a few colors and materials depending on their preferences, from stainless steel or titanium, all black with lume dial, limited edition, et cetera.
Specifications:
Case Material: Stainless steel
Diameter: 43mm
Water resistance: 300m
As a superbly stylish watch handcrafted specifically for avid divers, the Aquaracer knows exactly what time it is for watch aficionados and delivers across the board.
Omega Seamaster Diver 300M
Take one look at this watch, and it is readily apparent why it is one of the brand's most popular watches and why it has undergone few changes over the years.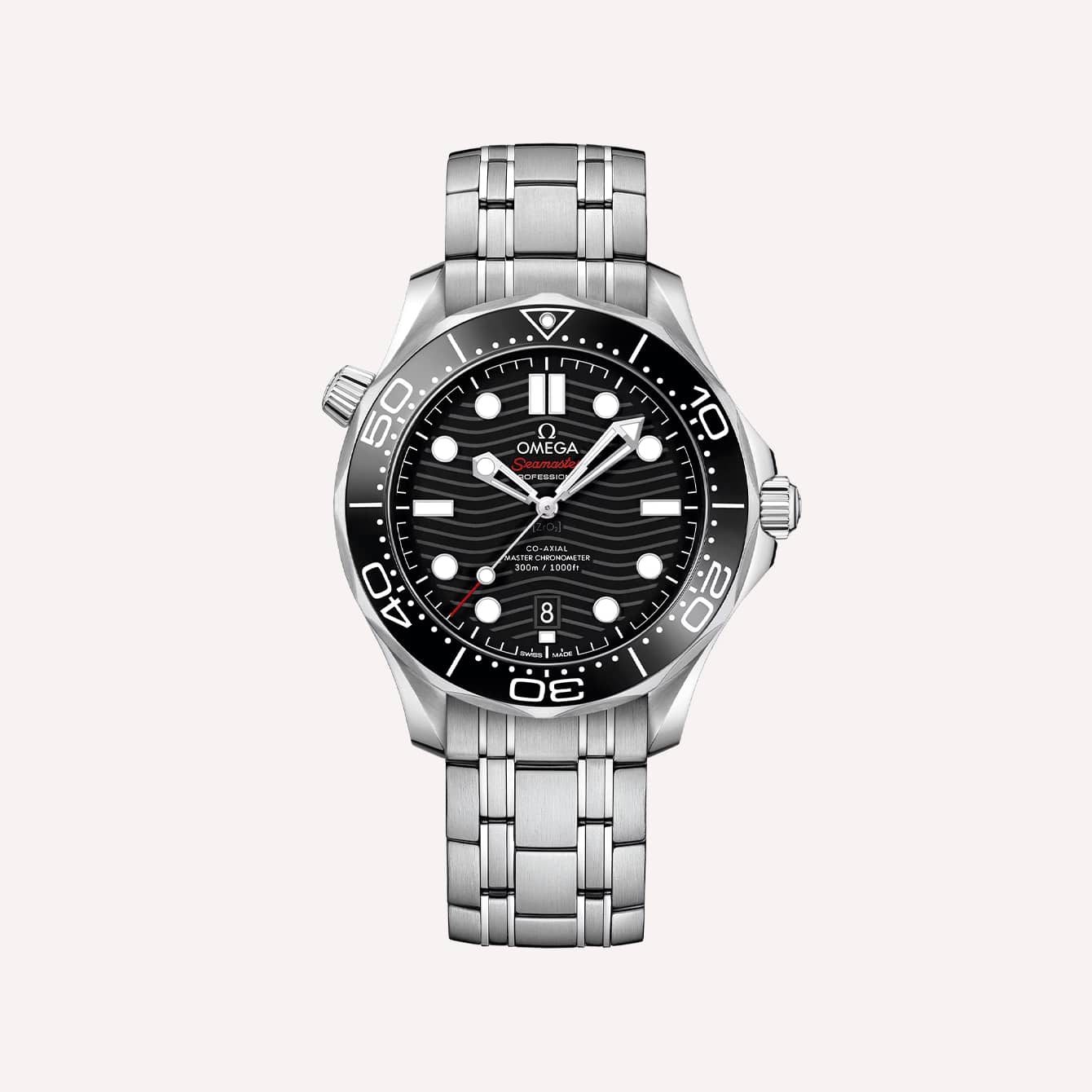 Gleaming aesthetic cues from the British military, the current Seamaster Diver 300M versions feature a stainless steel case, screw-in crown, white enamel diving scale, laser-engraved waves pattern, and luminescent white Super-LumiNova.
Watches at this caliber have few contenders and are truly in a league all their own. Yet, it is clear that this has not stopped Omega from going above and beyond to deliver a watch that keeps both form and functionality at the forefront of the agenda.
Specifications:
Case Material: Stainless steel
Diameter: 42mm
Water resistance: 300m
This kind of consideration is something that men searching for watches with the best lume will truly appreciate.
Luminox Quartz XS-3051-L
The Luminox name is synonymous with performance and precision, and the XS 3051 remains in line with its dedication to focusing on the most important elements in watchmaking.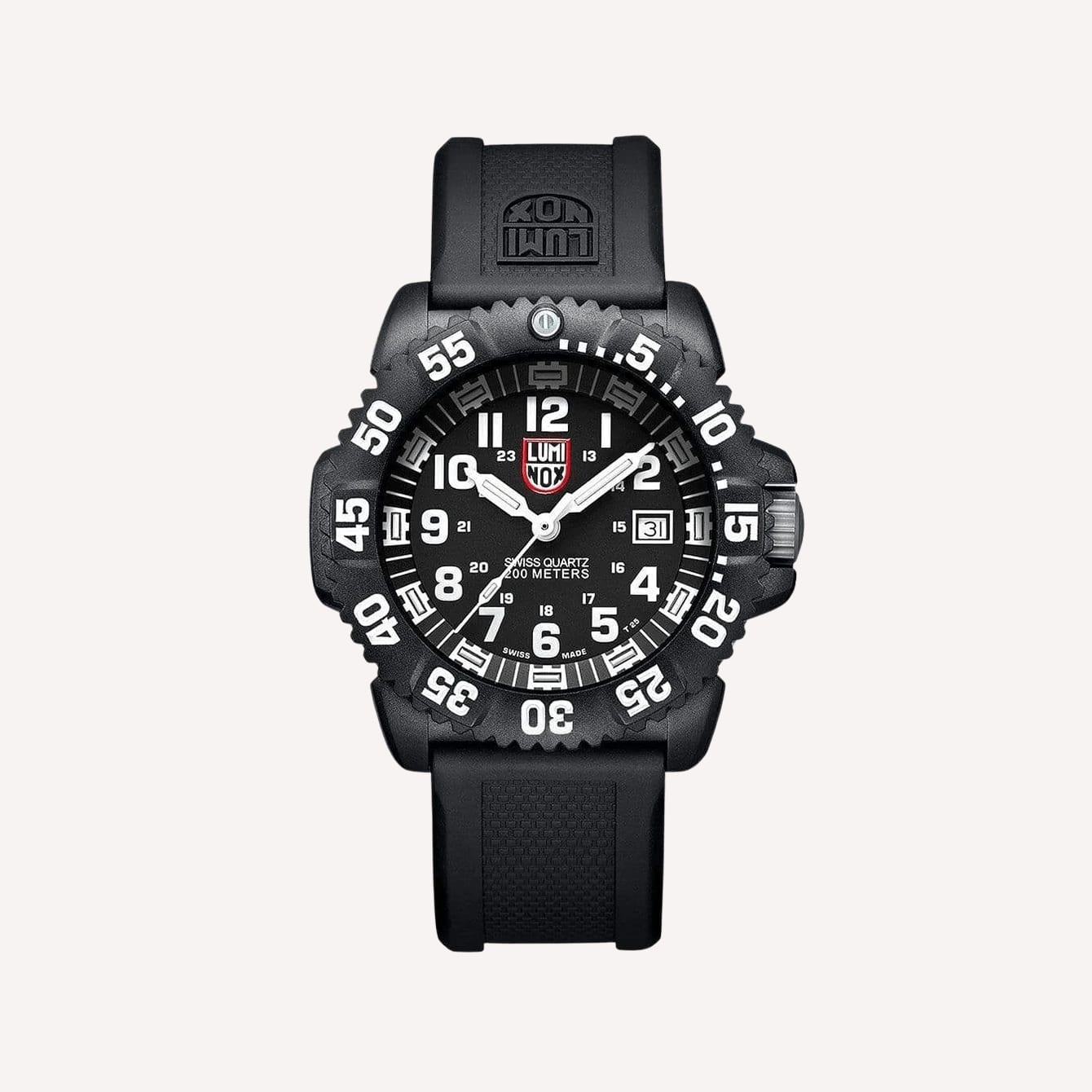 As the latest update on their Navy Seal series, the Luminox Quartz XS 3051 was obviously designed for practicality but with an emphasis on elegance and aesthetics as well.
Specifications:
Case Material: Stainless steel
Diameter: 44mm
Water resistance: 200m
Featuring a super-light Carbonox case, Swiss quartz movement, a unidirectional rotating bezel, and self-power illumination, this is no question one of the watches with the best lume. It shines brighter and longer than most competitors.
Ball Engineer III Marvelight Chronometer Caring Edition
BALL Watch is well-known for its elaborate use of tritium tubes, and for this edition, they pulled out all the stops. With 27 multicolor gas tubes located on the dial of the Ball Engineer III Marvelight, the wearer doesn't need to wait on light from the sun as they emit light on their own.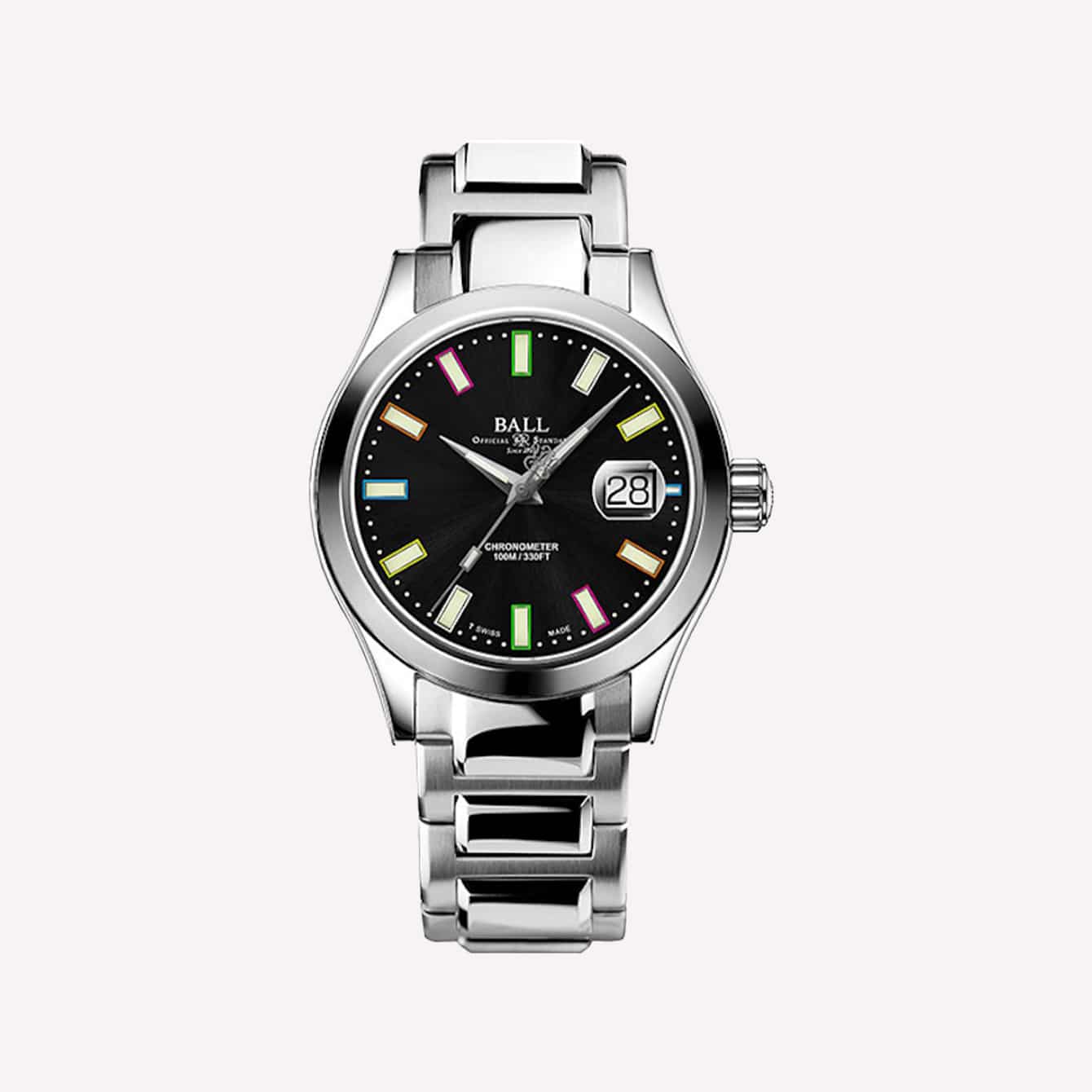 Other notable features include a stainless steel case, screw-in crown, anti-reflective sapphire crystal, Dauphine hands, and an H-link bracelet that ensures this watch comes with a singular aesthetic that's impossible to ignore.
Specifications:
Case Material: Stainless steel
Diameter: 40mm or 43mm
Water resistance: 100m
For watch aficionados in search of a worthy addition to their collection, watches with the best lume don't get better than this.
Citizen Promaster Fugu
There are some watches that are big on appearances, while others are known for being true workhorses of the industry.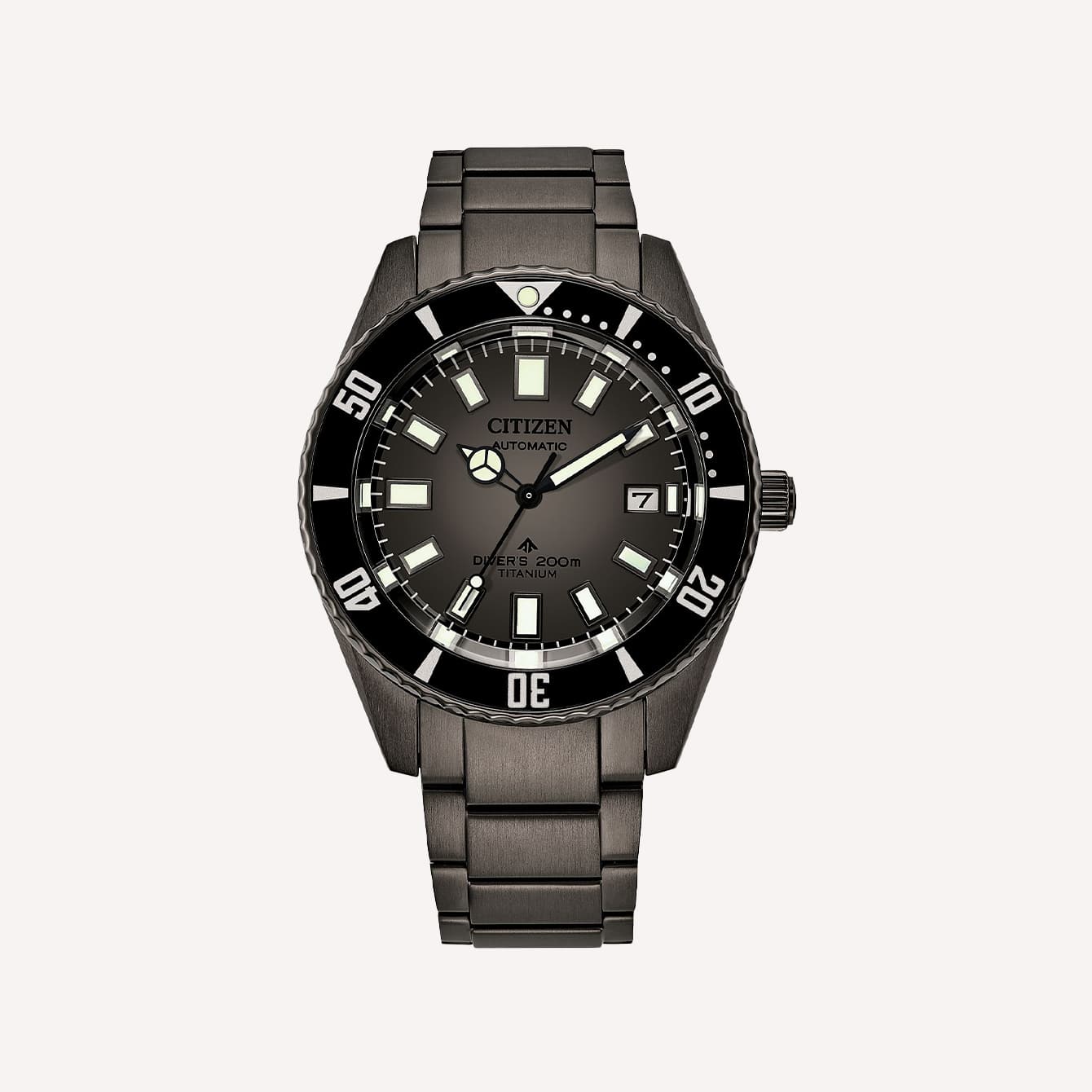 Somewhere in the middle is where the Citizen Promaster Fugu resides. It is truly a dive watch built for endurance.
For all the attempts to cover all its bases, the Citizen Promaster Fugu has great craftslmanship from the case, dial, hands and the rubber strap that allows it to fit snugly on the wrist.
Specifications:
Case Material: Stainless steel
Diameter: 44mm
Water resistance: 200m
This watch possesses a unique quality across its design that makes it attractive to collectors and outdoors people in demand of watches with the best lume and durability to withstand busy lifestyles. And, given its sleek finish, it is a prime choice to elevate a man's personal aesthetic.
Luminox LM8822.MI Recon Point Black
Make no mistake about it — the Luminox LM8822.MI Recon Point is an absolute showstopper of a watch, ideal for the true adventurer.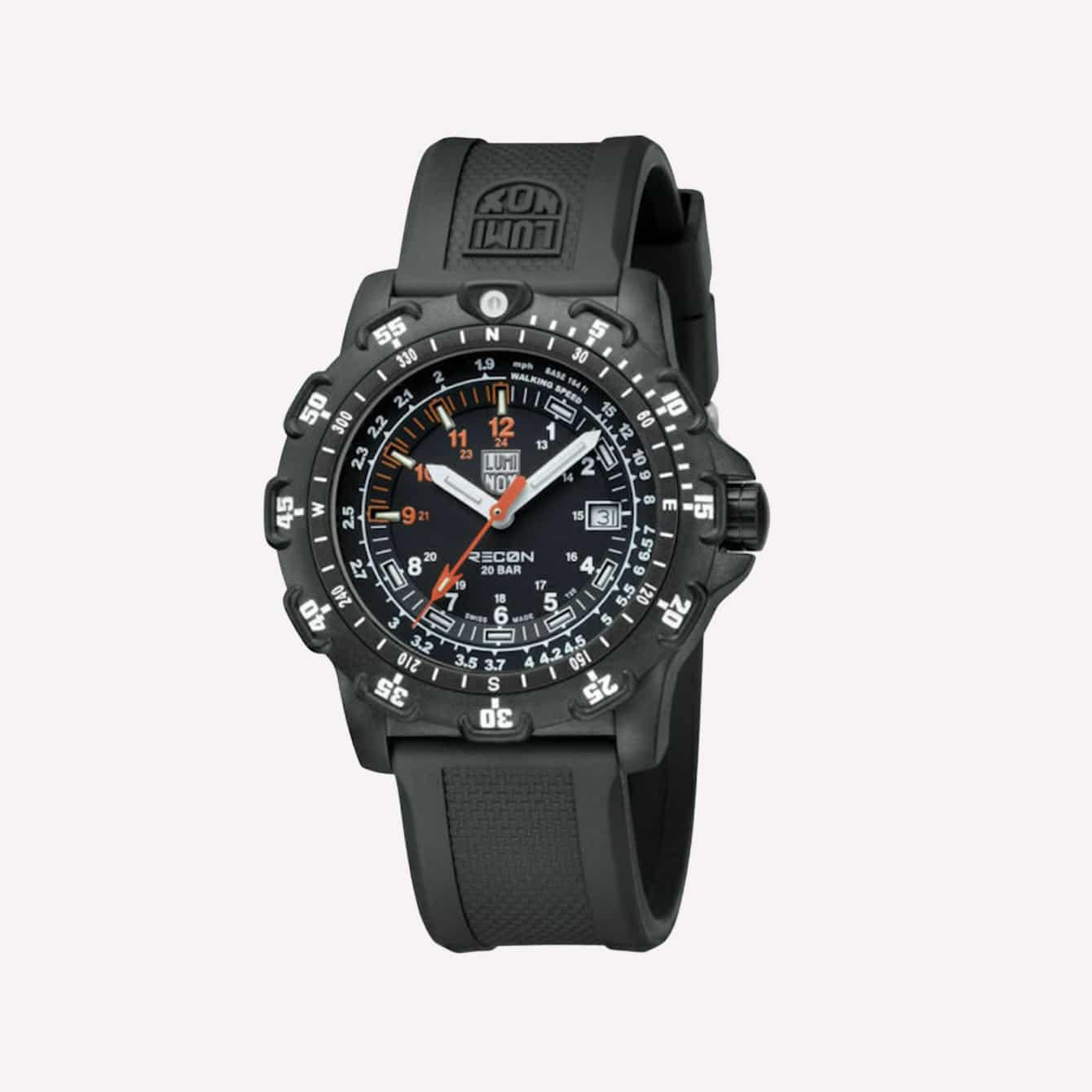 It is a watch with the best lume and great aesthetics and boasts the accuracy and reliability that the brand is known for. Aside from a rugged, masculine design, Luminox has bestowed a slew of extras on this version that men will appreciate.
They include the brand's signature lume tubes on the markers and hands, Quartz movement, a unidirectional rotating bezel, and crown guards at 4 o'clock.
Specifications:
Case Material: Stainless steel
Diameter: 45mm
Water resistance: 200m
The highlight of this watch is the dial, however, and its glow is impressive. Men who want sporty watches with the best lume need to look no further as this will exceed their expectations.
Citizen Eco-Drive Promaster BJ8050-08E
When the time came to create watches with the best lume, Citizen went bigger and bolder with the Eco-Drive Promaster BJ8050-08E. The brand is unapologetic in its approach to the design of this edition from its line-up of premier watches, and it's a bold entry, for sure!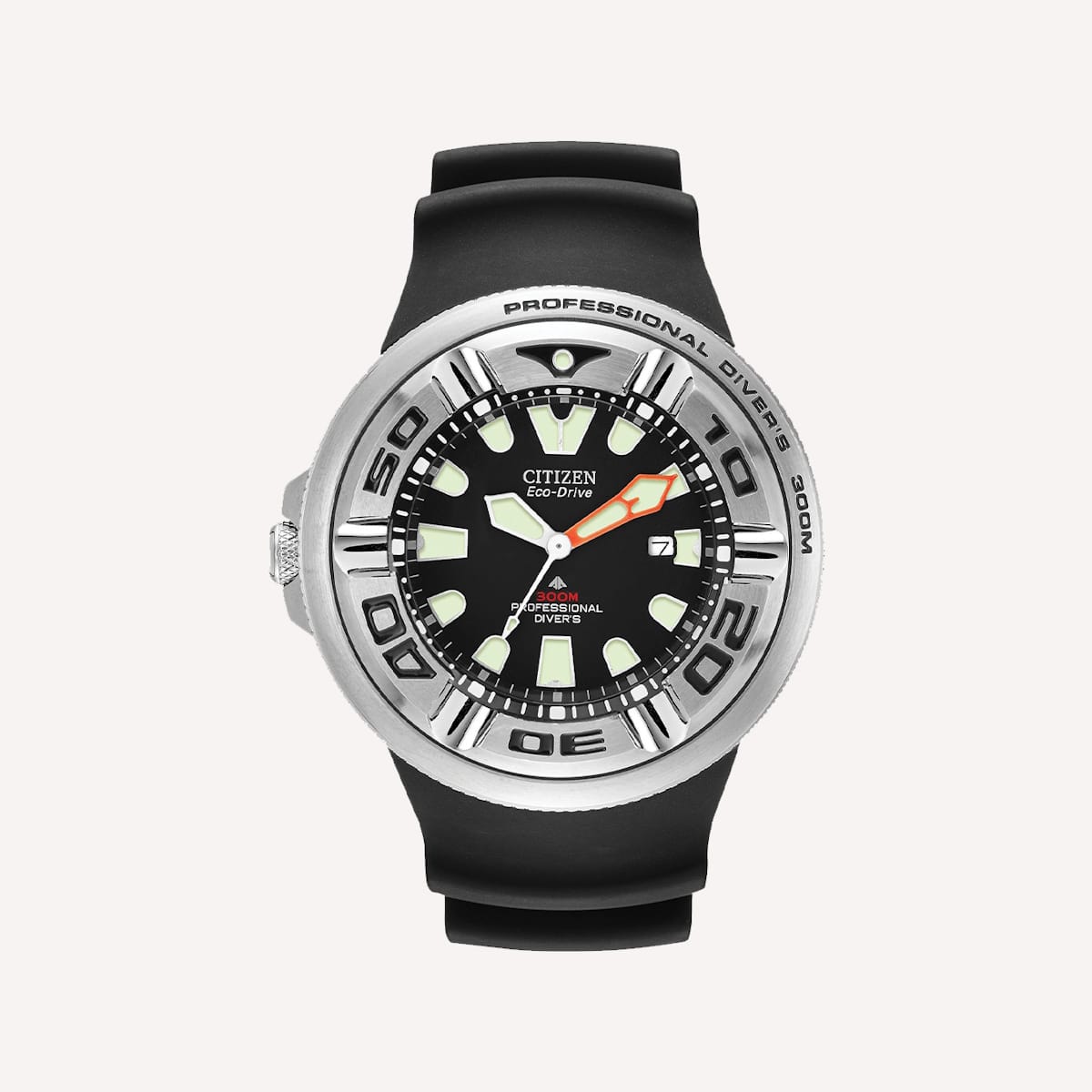 It comes front-loaded, powered by Japanese quartz movement, a massive unidirectional rotating bezel that is easily legible dial, and bright blue lume.
The generous lume action here places Citizen at the forefront of design and makes it an ideal choice for men with active lifestyles.
Specifications:
Case Material: Stainless steel
Diameter: 48mm
Water resistance: 300m
Watch enthusiasts searching for a piece that begs to be seen need look no further as the Citizen Eco-Drive Promaster BJ8050-08E takes a big swing and delivers.
Details To Consider When Purchasing Watches With the Best Lume
While lume might not be the first feature to consider when in the market for a new watch, it's something you should think about before making a purchase.
Here's how to find the right lume for you:
Luminosity
Watches with the best lume should emit a consistent, even glow on its dial, devoid of any variations in luminescent intensity. The watch's hands, indices, and other elements should radiate a strong and enduring luminosity.
Certain watch manufacturers have resorted to certain parameters to gauge effectiveness.
For example, when luminescent material is exposed to the sun for around ten minutes, it will illuminate the watch from 30 minutes to three hours.
Watches With the Best Lume Materials
Watch manufacturers engage a range of luminescent substances to enhance the legibility of watches in situations of low light.
Several brands have even developed their own patented photoluminescent formulas.
Rolex incorporates Chromalight into its watches, which emits a distinctive blue glow and remains luminous for up to eight hours after charging.
Seiko, not to be outdone, utilizes Lumibrite, which can sustain its luminescence for more than nine hours.
Pay attention to the specific lume material utilized in a watch, especially if this feature holds particular importance to you.
Duration
The lume's duration pertains to its glow duration in low-light situations. Tritium, once the most potent option used in watches with the best lume, has been phased out.
The efficacy of a timepiece's lume diminishes if its luminescent gleam fades within a brief span. Factors influencing glow duration include:
Exposure to intense light
The quantity of lume administered
Specific types of luminous substances utilized
Aesthetics
This is where watch brands can put their own spin on a piece. Aside from shining bright, premium watches must also come with a great look. Even with so many lume colors out there, green and blue remain the most popular.
C3 Super-LumiNova boasts the brightest strength and emits a green (or yellowish) color.
Following close behind is BGW9, which glows light blue in the dark but appears white during daytime hours. Of course, you can choose other hues but they don't provide the same amount of illumination as these two.
Let Your Light Shine
Watches with the best lume should come with a quality and precision that sets them apart from the field. Many brands out there equip their watches with the latest innovations to ensure they meet consumer demand.
For men interested in adding a great watch to their collection, these pieces provide the wattage and durability you demand.
What are your lume requirements, if any, when shopping for a new watch? Let me know in the comments!