There are some cool watch brands from Australia. We've rounded them up in this list!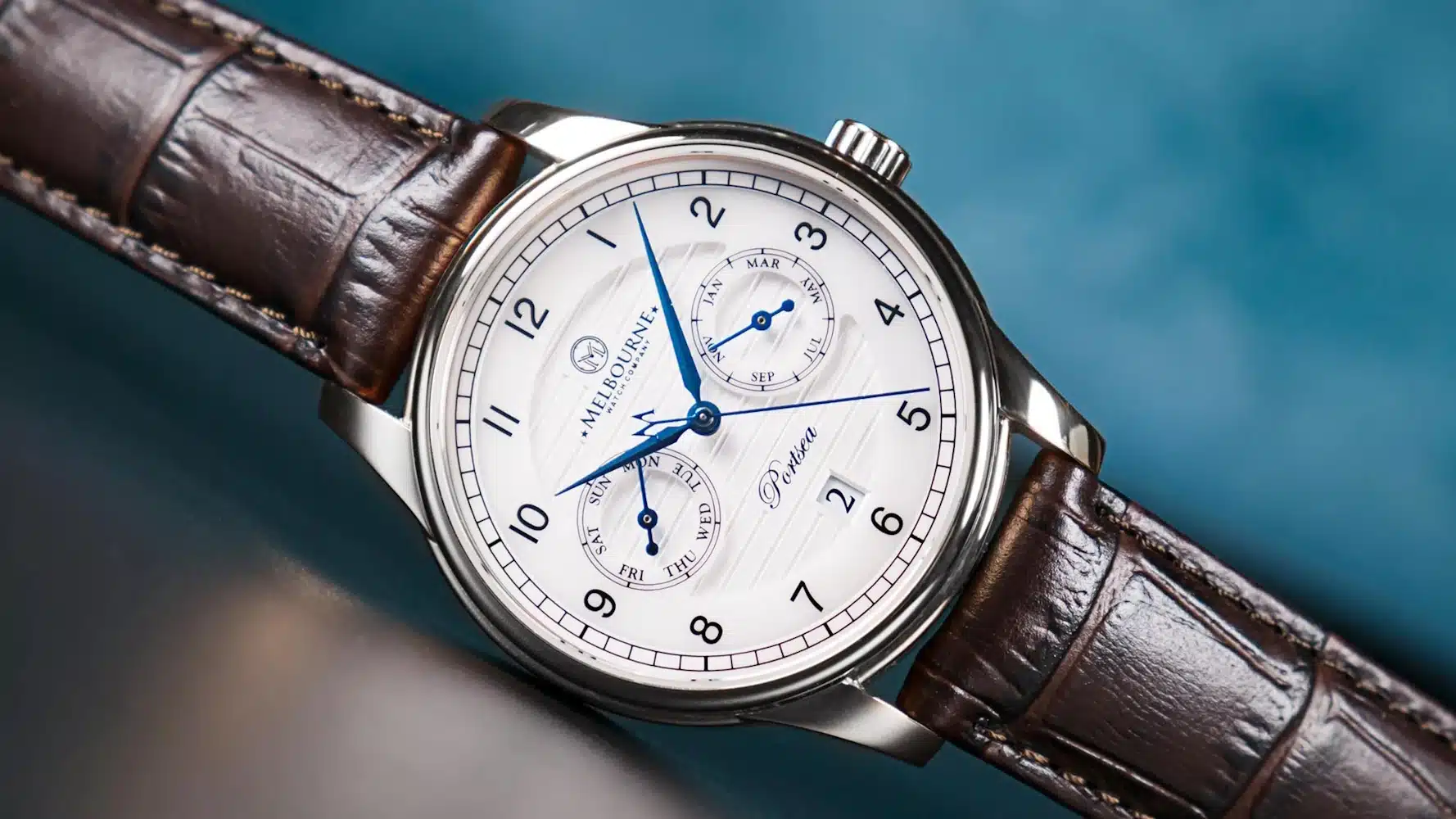 When we talk about watches, Australia may not be the first country that springs to mind.
While Switzerland remains a formidable force to be reckoned with, Japan, Germany, and France all give Swiss luxury watch brands a run for their money.
Have you ever considered the watch brands that Australia has to offer?
Probably not.
As far as Australian watch brands go, there are some pretty disruptive brands on the market, all trying to push the boundaries of innovation and all competing for a space in the market.
Best Australian Watch Brands
Here are the best Australian watch brands in no particular order.
JDRT
JDRT takes its name from its two founders, Rhys Thomas and Joel Davis, which set up shop in Bondi Beach.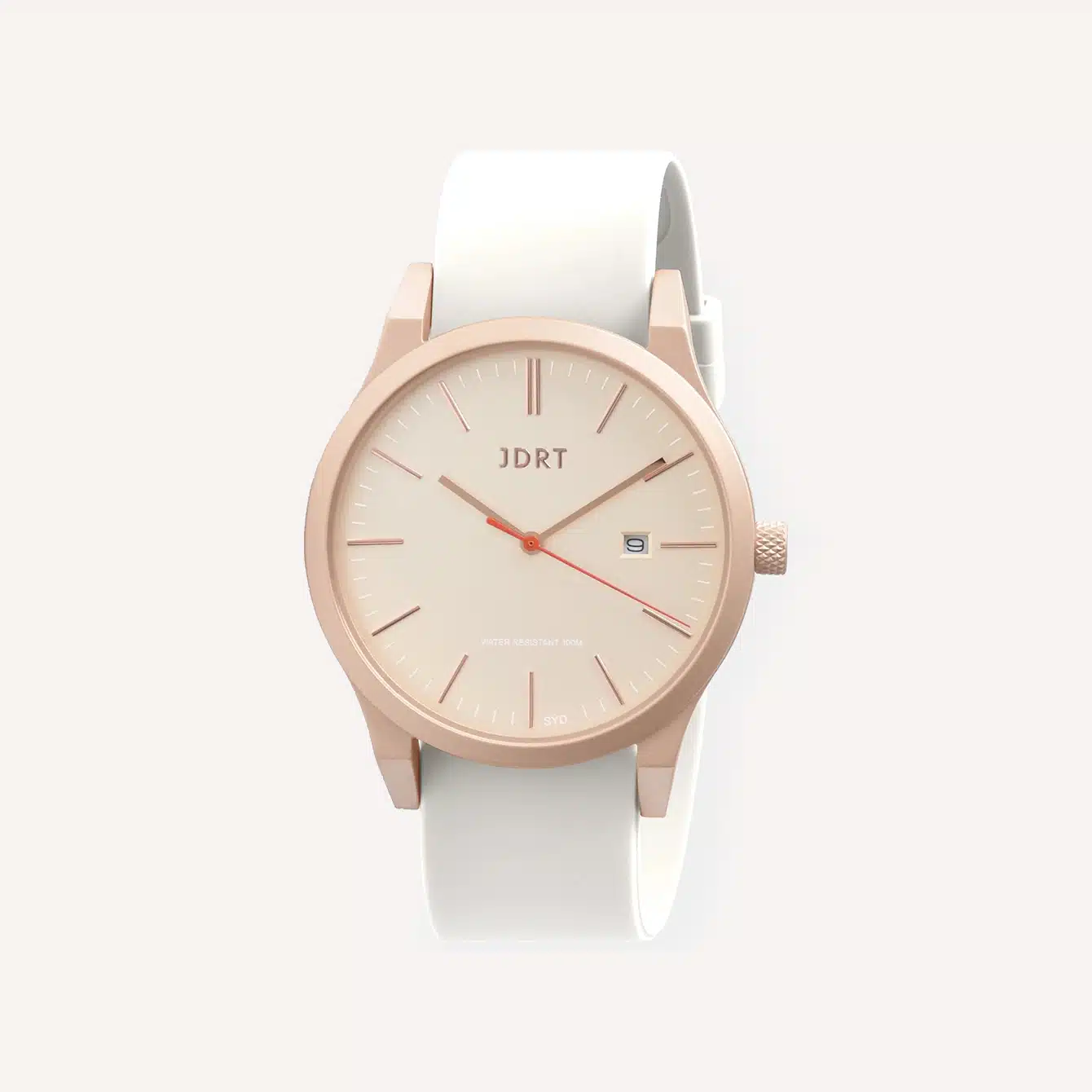 Although an Australian watch brand, the timepieces created by JDRT are outfitted with Japanese Miyota movements, yet what sets this company apart from others is its customization options.
The website allows consumers to design their own watch from a range of 5 different watch faces and 18 different colors.
If all that sounds like too much work though, you can choose from some of JDRT's own watch designs, many of which feature a very simplified dial, giving timepieces like the brand's Bondi Rose collection an incredibly modern aesthetic.
Rebelde
Rebelde is a very small watch company, but the work it does resonates with avid watch collectors — each design being sold out months before its official release date.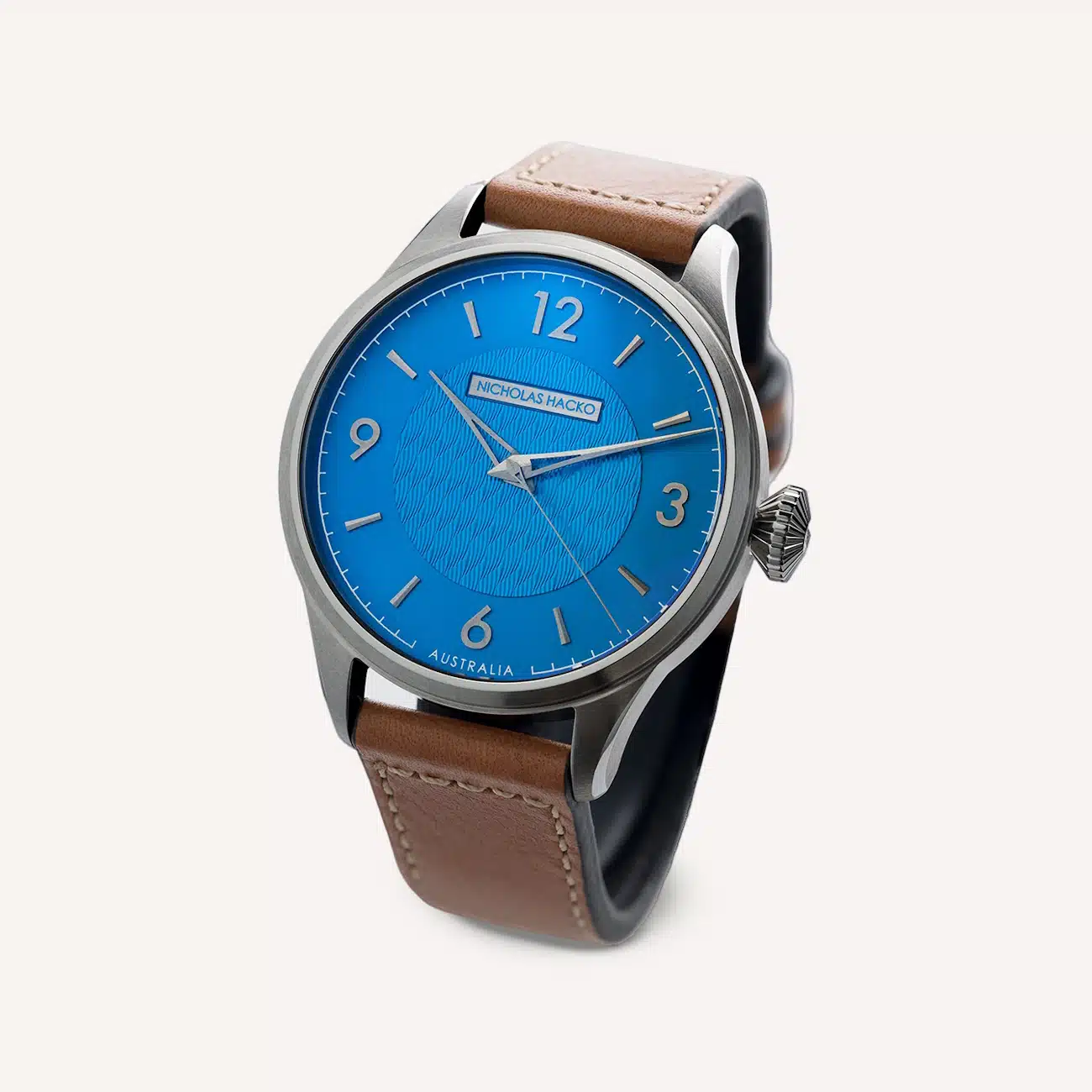 The company was born in response to a problem experienced by founder, Nicholas Hacko, who struggled to source parts from Switzerland.
Nicholas Hacko "rebelled" against the norm to produce quality wristwatches that are born on Australian turf. Aside from Unitas movements, Rebelde hand-assembles, adjusts, and designs all its watches in Australia.
Rebelde watches are manufactured using incredibly precise pieces of machinery.
Some of the most popular designs created by the manufacturer are the NH1 released in 2018 — the first watch completely made in Australia and the NH2 — the first watch to be made from the brand's Timascus material, which blends Grade 2, 3, and 5 titanium together.
Bunda
Although a name associated with luxurious jewelry design, it took the company founder, Ben Bunda several years to create his own limited edition watch having spent many hours in meetings with leading horologists and absorbing all the know-how needed to create special timepieces.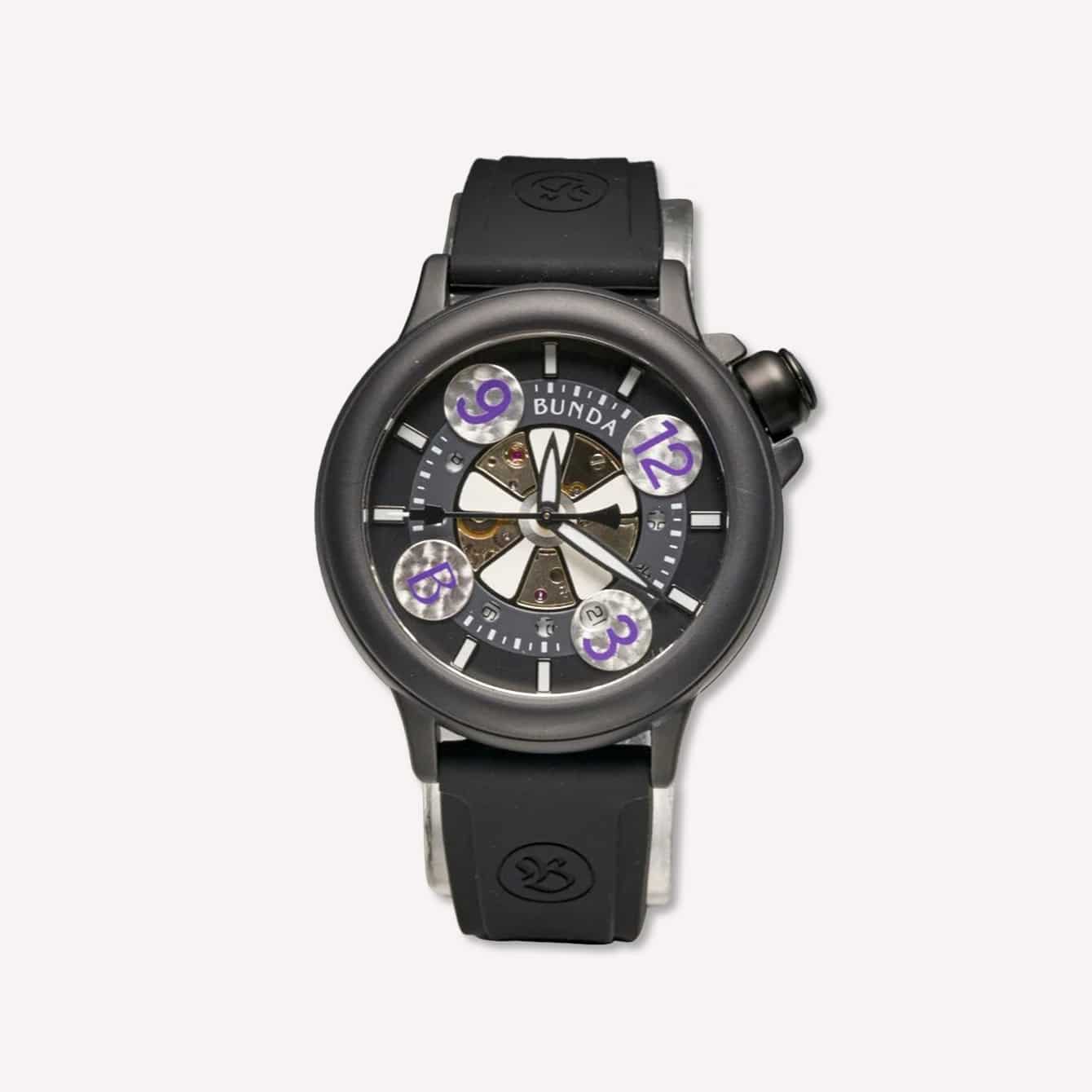 Bunda has paired up with Bausele in the past to create a collaborated Swiss-made automatic watch, with jewels made visible from the dial side. Only 50 of these stunning watches were made, each one with a boulder opal set into its crown.
Adina
Adina is a father-and-son company that focuses on designing practical and stylish watches that combine local crafting techniques with modern technology.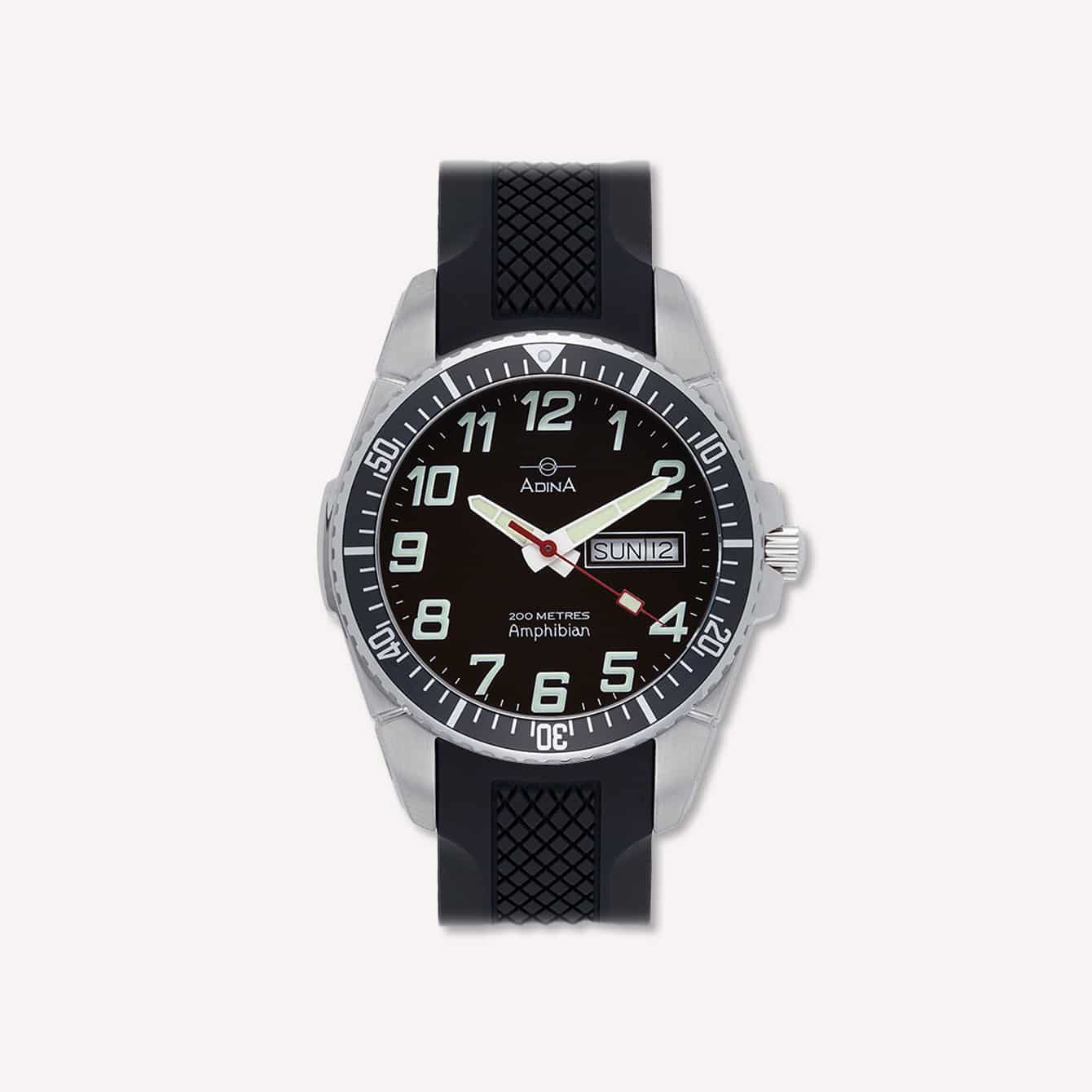 The brand was founded in 1971 making it one of the oldest in the country and now shifts between 40,000 and 60,000 units per year.
One of Adina's most popular lines is the Amphibian with a combination of both vintage-inspired and robust dive watches.
The Oceaneer, Kensington and Country Master collections also prove popular, offering open-heart designs and dress watches with practical day-date complications.
Creux Automatiq
The Aussie watch brand, Creux Automatiq was founded by Dane Rumble, a talented musician and jeweler, who focussed on developing street-style watches that were both cool and modern.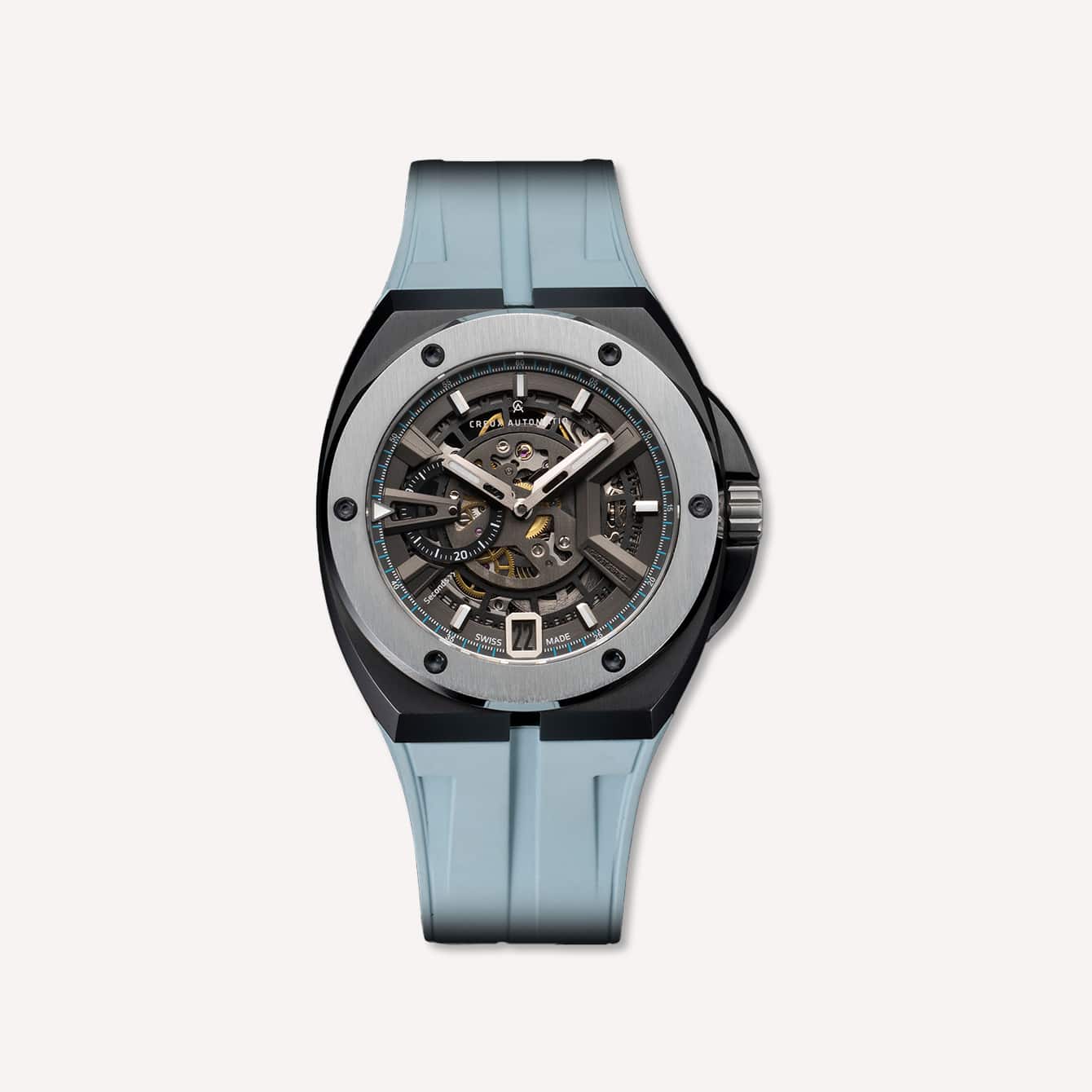 One bold design from Creux Automatiq is the Ghost watch. With a skeletonized date wheel on the dial, it's a pretty unique thing to own.
Other models from the brand's catalog are inspired by modern architecture and luxury vehicles. The Diamond Back Series (DBII in particular) is defined by its beveled profile and eclipse crown protectors.
The watches are also finished with a metal bracelet that is inspired by the Diamondback Rattlesnake — one of the world's most fierce desert predators.
Panzera
Panzera is a Sydney-based watch company that has manufacturing facilities in both Australia and Switzerland, meaning that many of its models are certified as Swiss-made.
Founded in 2009, the brand aimed to reinvent classic timepieces of the past and bring them to the wrists of modern collectors at a fraction of the price.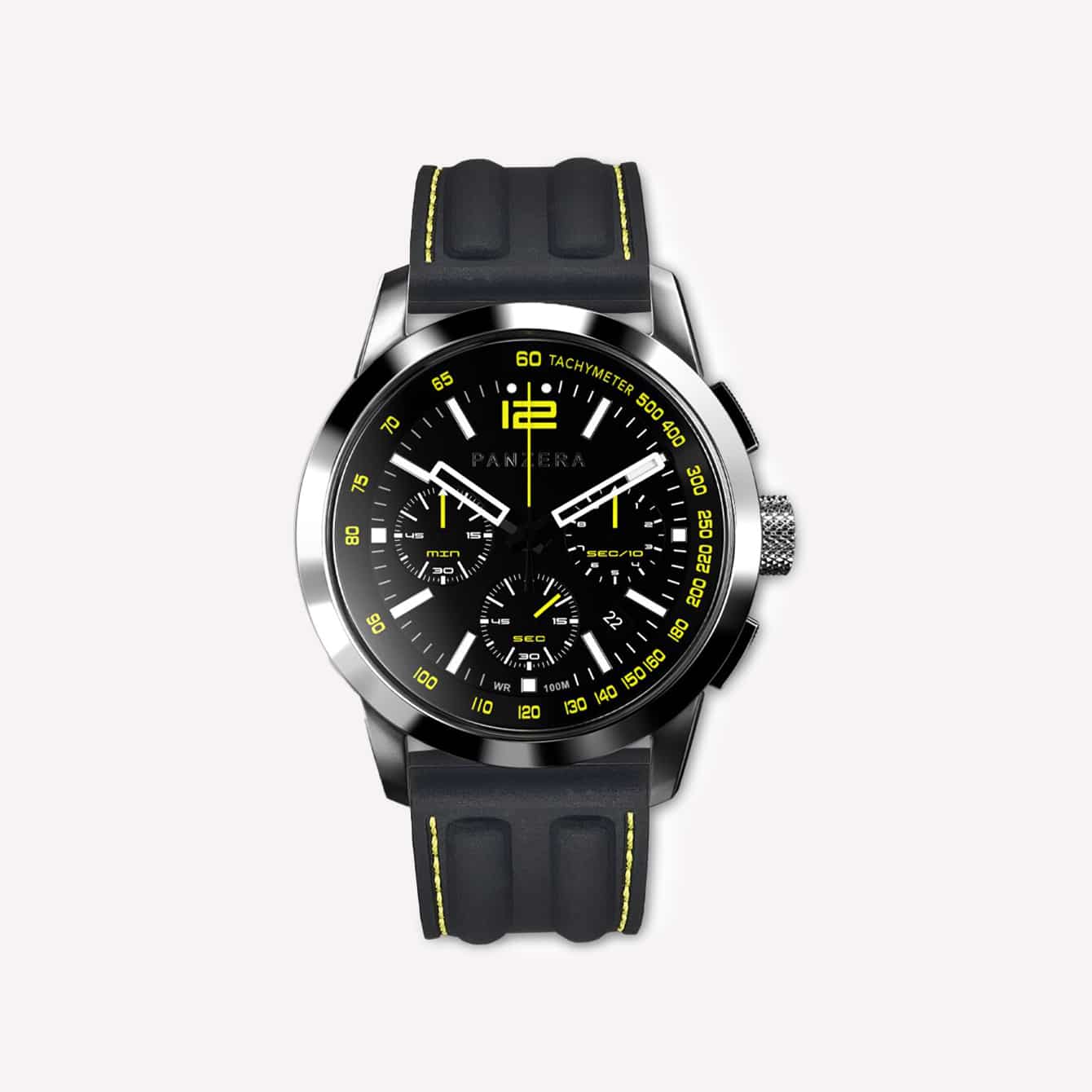 These designs described by Panzera as "modern vintage" or "neo classic" come in a range of pilot's watches, dive watches, and sports watches.
Panzera's Time Master line, for example, is a motorsport series of wristwatches with vibrant splashes of color, while the Flieger line combines a legible pilot's dial with a vibrant strap.
The Ocean 45 is Panzera's dive watch offering, measuring a broad 45mm size, and is equipped with a reliable Swiss-Made automatic movement.
Bausele
Bausele watches are described as "Australian watches with Swiss hearts."
The company was founded by a man named Christophe Hoppe who has always shared a passion and appreciation for Swiss-made movements. As a result, Bausele, with its Swiss-sounding name, has become one of Australia's top watch brands.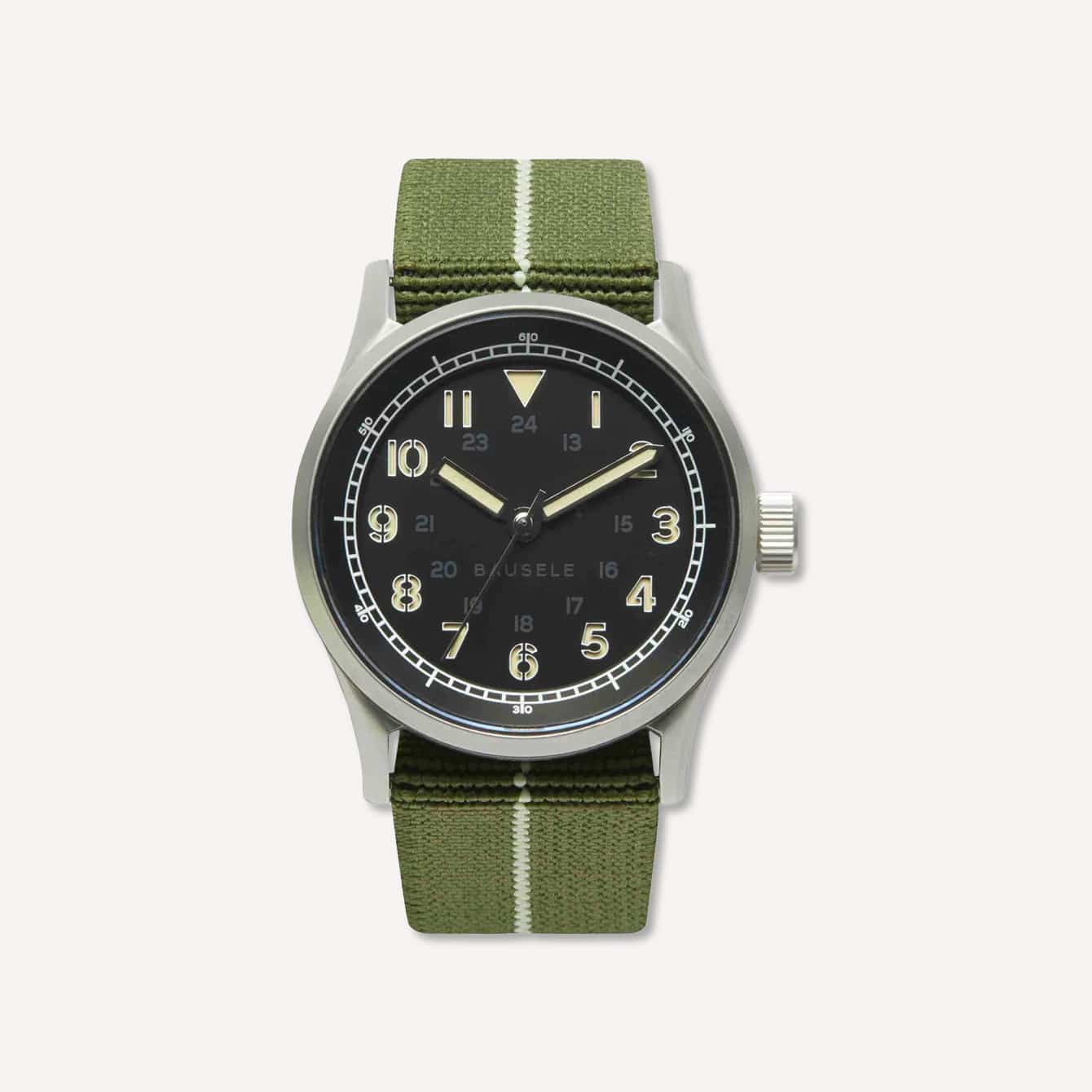 Watches from Bausele can be easily identified by their hollow crown designs and the inclusion of an Australian material incorporated into their design, be that opal, sand, or some of the Outback's red earth.
Whether you have connections to Australia or not, this watch brand promises Swiss mechanics with an Aussie twist and has been the choice of watch for many sportsmen, including professional tennis players both on and off the court.
Haigh & Hastings
Perth-based watchmaker, Haigh & Hastings first experienced success with the release of its M2 Diver watch with a laser cut case, luminous dial markings, and a vibrantly colored bezel crafted from fade-resistant ceramic.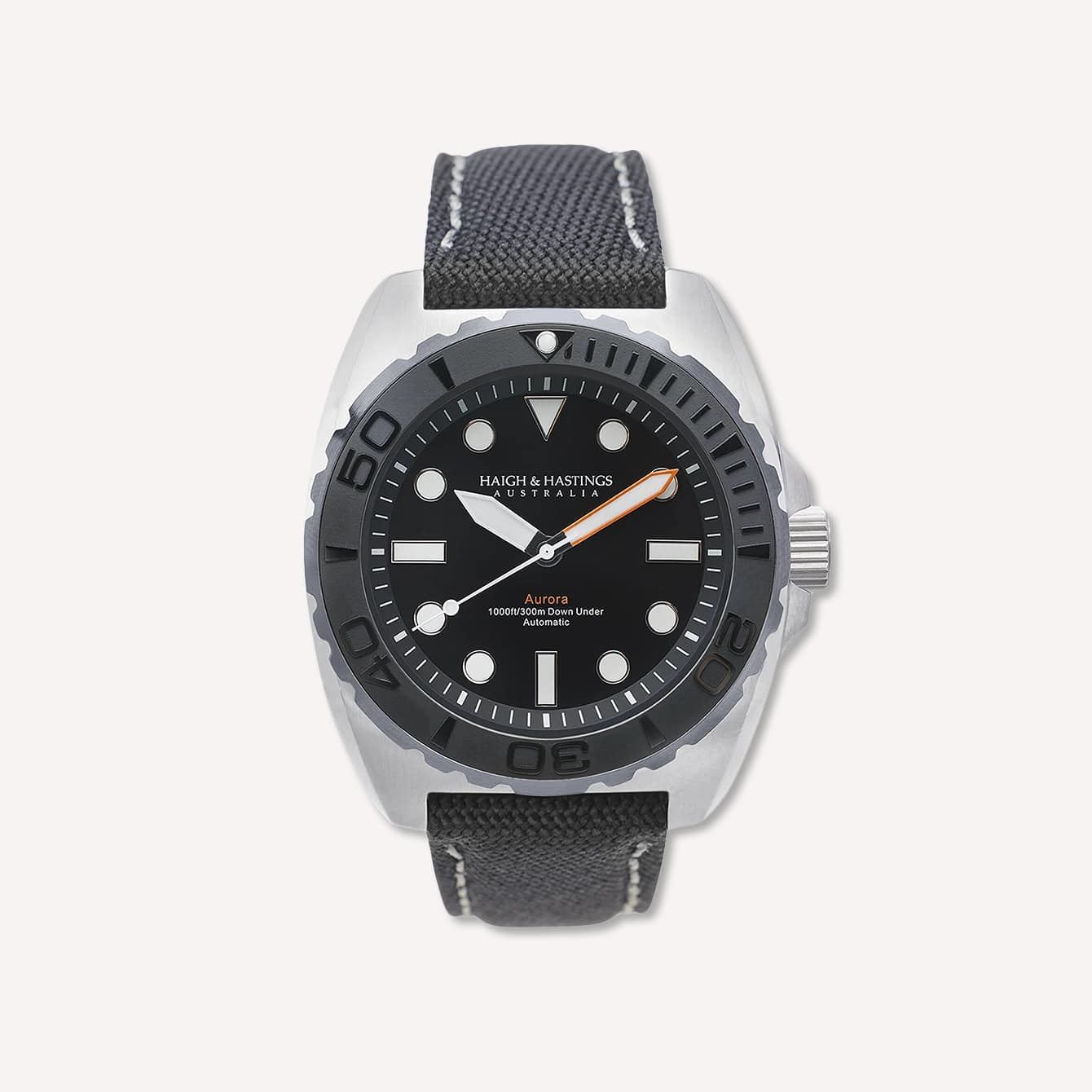 The company equips its watches with a Japanese movement and has released popular models from its aviation and racing category.
One of the advantages of watches from Haigh & Hastings is the ability to swap the straps over to transform the look of the watch to better suit an occasion.
Haigh & Hastings was founded in 2009 by entrepreneurs, Simon Haigh and Matthew Sears.
Over the years the brand has paid homage to the Australian Special Air Services with a unique anniversary model, not to mention its models from the AR24, Classic, and Reef Break collections.
Bow & Stern
If you love nautical designs, you'll like the watches that Bow & Stern have on offer. The brand's vision has always been to create timepieces inspired by favorite Aussie pastimes.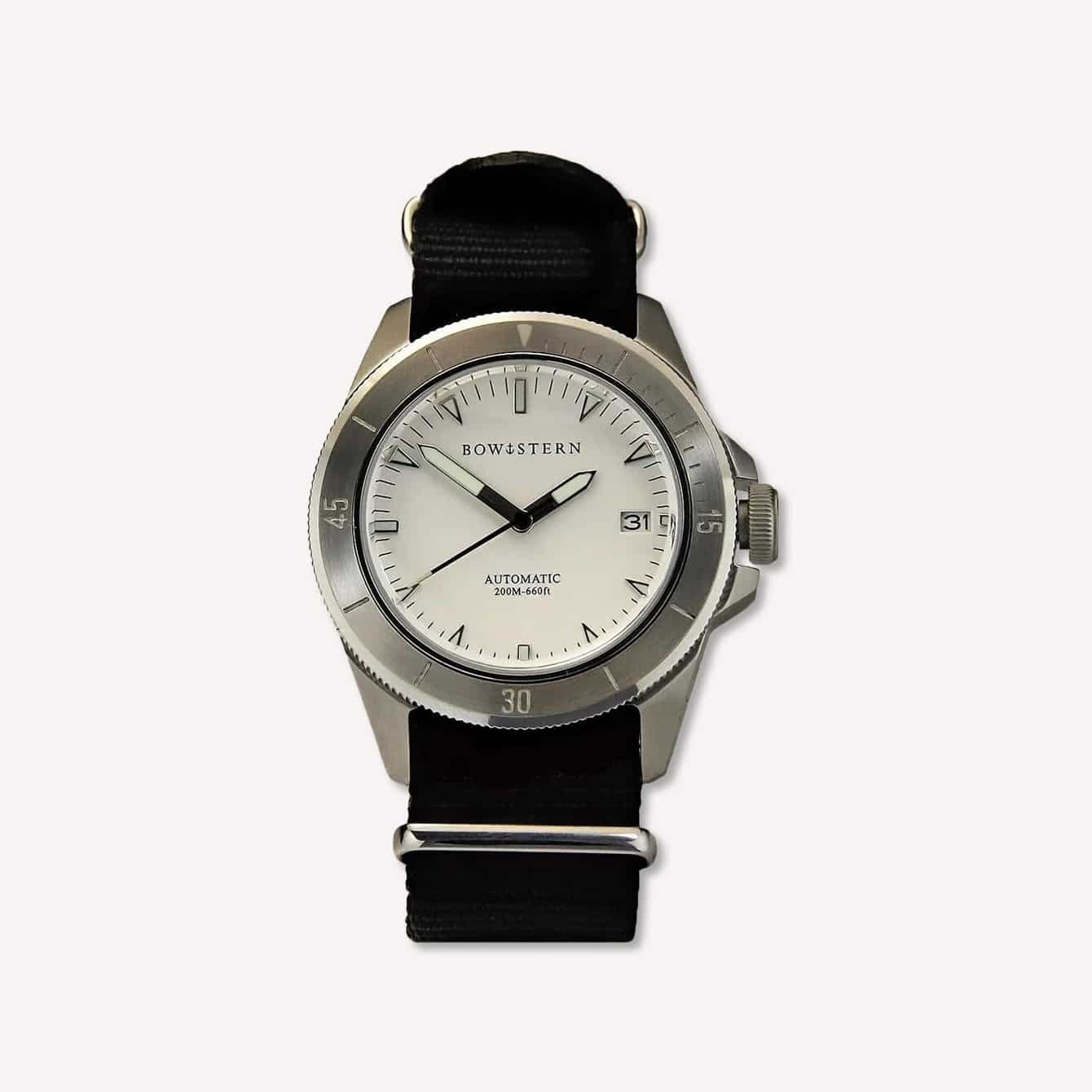 Whether you love surfing, diving, or relaxing on the beach, the company promises to fund a much-needed cause with every wristwatch sold, donating some of its proceeds towards planting a blue gum eucalyptus tree.
All Bow & Stern watches are assembled in Australia, including one of the brand's most popular designs — the Abyss — a robust dive watch with 200-meter water resistance and a heavy-duty NATO strap.
Erroyl
Erroyl creates affordable wristwatches and supplies them to over 50 countries in the world. The manufacturer's Regent and Heritage lines have been met with resounding success in recent years and are loved for their classic styling.
The brand is Canberra-based and was born in 2014 when its automatic watches became a great choice for those looking for a reliable daily beater.
The Heritage collection by Erroyl comprises designs that feature traditional Roman numerals for the hour markers, while the Regent watch collection is home to calendar watches with a day ring, a month scale, and a date window.
Lastly, Erroyl's Duke series features models with Arabic numerals and a range of casual leather bands and sophisticated metal bracelets to choose from.
The Orange Company
Clean, practical, and elegant, The Orange Company focuses its attention on developing simple timepieces that are underpinned by the motto "less is more."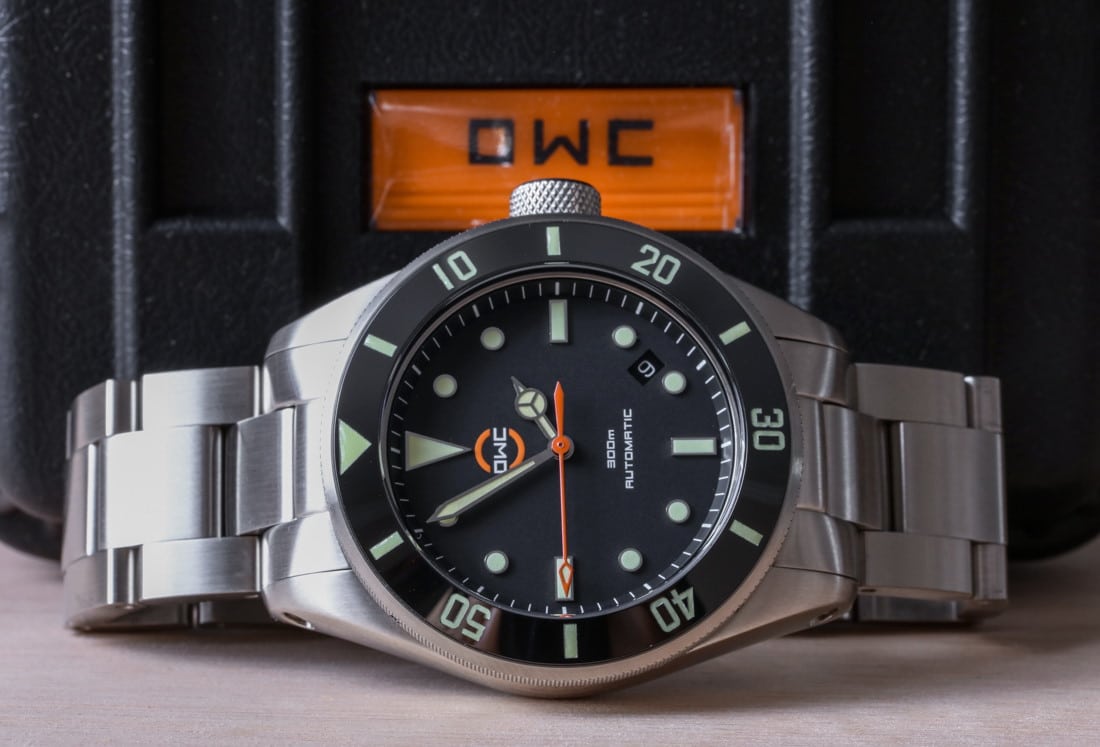 The company produces timepieces in small numbers, giving each design an exclusive feel.
Putting price and quality above marketing, The Orange Company has evolved to refine its engineering and technological developments, using components that are made to order and sold directly to the client as opposed to a retailer.
The Melbourne Watch Company
Crowdfunding originally helped The Melbourne Watch Company get up on its feet, yet since 2013 it has gone from strength to strength.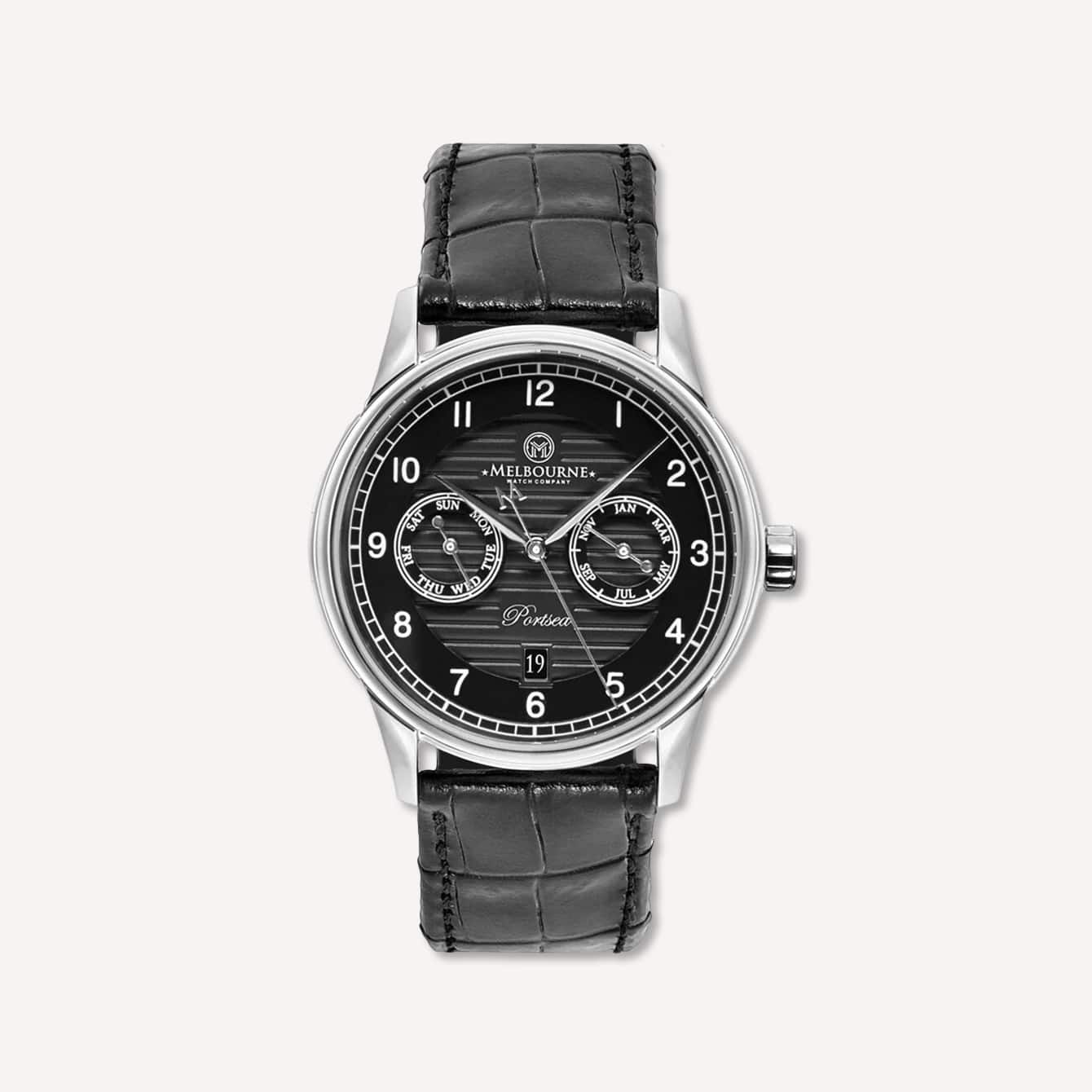 The Melbourne Watch Company pays homage to notable locations in the area through its designs and fits each of its models with a highly accurate Japanese movement.
If you've not heard of The Melbourne Watch Company yet, the chances are you soon will. The manufacturer is growing in size and popularity with models like the Portsea Chronograph.
This watch is a modern twist on the "Deck Watch," featuring a ceramic dial paired with a triple calendar function.
Conclusion
Whether you are looking for a sports watch, an elegant dress watch, or a smartwatch, Australia's offerings are worth some serious consideration, many of which are making waves within the industry and bringing some pretty cool designs to the table.
Suffice it to say that if you ever get bored of what the Swiss luxury watch market is offering, a peruse down under will reveal some solid competition from Australia, with watch brands that are matching the quality of many well-loved names back in Europe.
Questions? Comments? Leave them below!