Movado is an old brand, but are their watches worth buying? That's what this article aims to answer.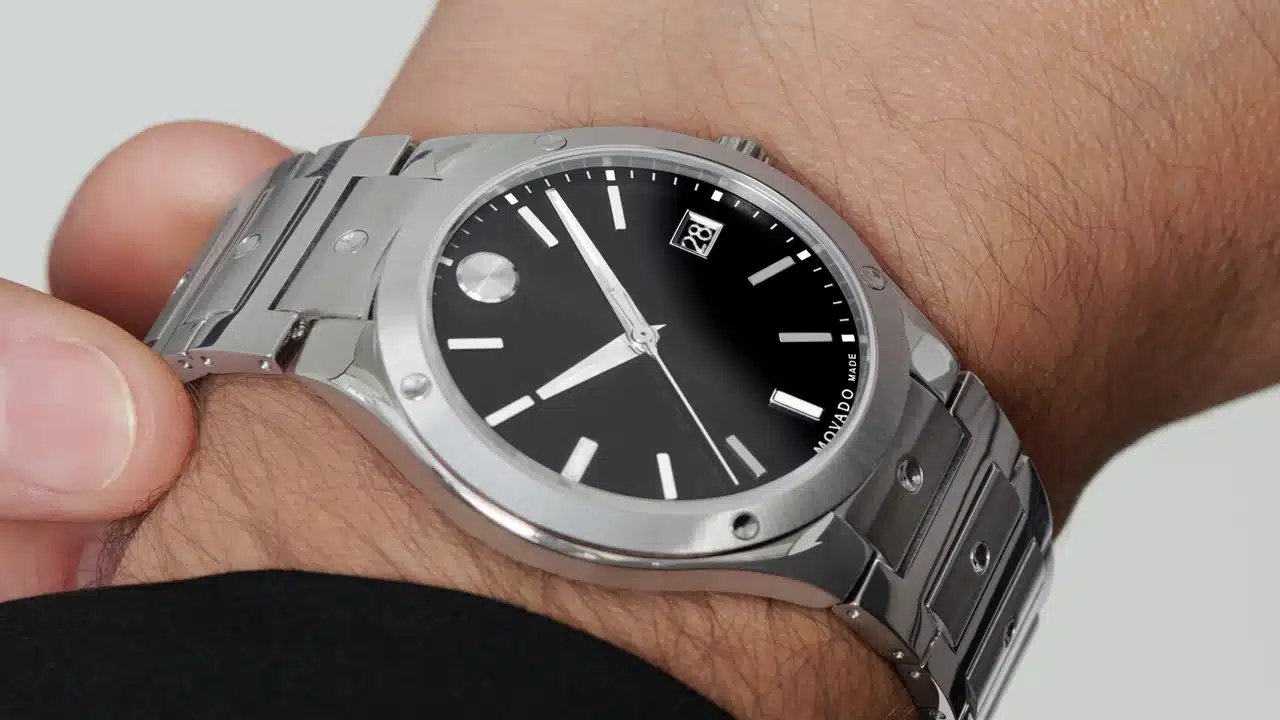 Movado is a watch manufacturer with a history that spans over a century.
Based in La Chaux de Fonds, the company went from strength to strength after growing in size from a small workshop of just 6 watchmakers back in 1881 to the release of its minimalist-inspired Museum Watch.
The Museum Watch is an icon characterized by the positioning of the sun as opposed to numeral hour markers.
The brand's name, meaning "always in motion," mirrors the constant moving forwards of the company and its now very expansive range of fashion watches to choose from.
Today Movado watches reflect a higher price tag to mirror those within the luxury watch sector, despite still being classed as a fashion watch brand.
This has raised the question "Are Movado watches really worth their price?" To answer this, we've outlined the answers to some key questions about Movado as a brand so that you can decide for yourself.
If you're thinking about buying a Movado watch, you're going to want to know what you're getting for your money and whether Movado is a reliable brand to invest in. First, a quick look at the history of Movado watches.
The History of Movado Watches
It didn't take long for Movado to grow both in size and success, from its founding year of 1881 to 1897 when it housed a team of 80 watchmakers.
Back then, the operations within Movado's facility were restricted to assembling and mounting movements for its pocket watches under the name L.A.&l. Ditesheim. By 1905, the company was using and trading under the Movado name.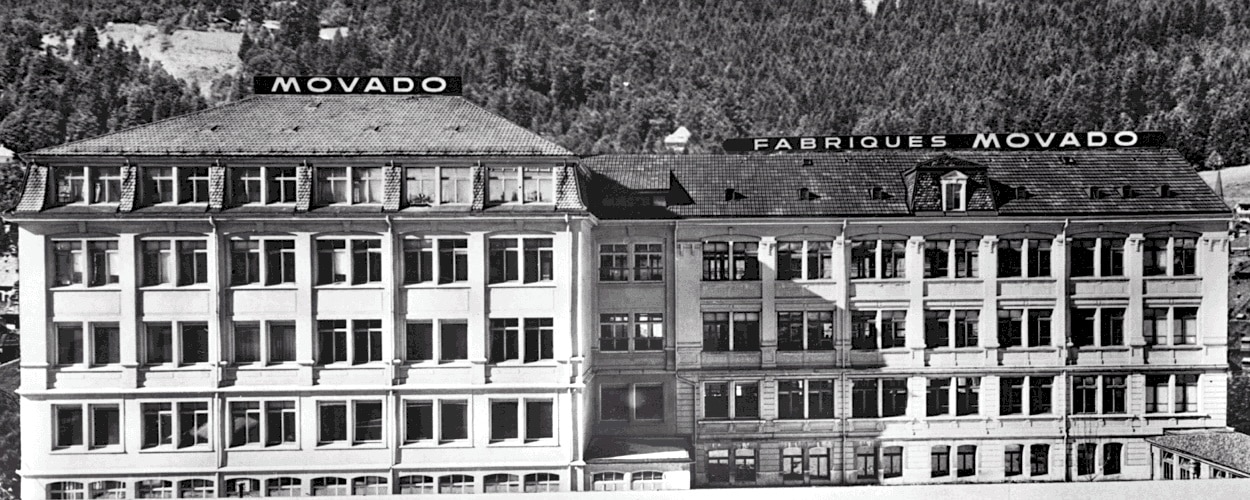 Almost 80 years later, the Movado Group was established, which coincided with the revisiting of the iconic Museum watch.
In addition to Movado itself, Movado Group is the company behind many well-recognized watch companies including HUGO BOSS, Ebel, and MVMT.
Alongside releasing a slew of modern reinterpretations of the Museum Watch in various styles and bracelets, the brand has also released its own smartwatch.
The Movado Connect watch enables wearers to receive message notifications and utilise several apps via Google's OS Wear technology.
Movado watches appeal to a young audience as well as those looking for a business or dress watch, which simultaneously answers part of the question surrounding whether Movado watches make for good investments.
The answer is that they do if you're looking for a day-to-day watch that serves on a practical and aesthetical level.
While this is enough for some, others feel that the attributes of a quality watch often center around a reliable selection of premium materials, in-house movements, and a brand backed by a rich heritage in authentic craftsmanship.
Rolex, for example, created the Submariner watch to which Movado offers an alternative with its Series 800 watch.
When we use the term alternative, we mean that the Series 800 watch offers a stainless steel case with a 200-meter water-resistant rating and a sapphire glass front.
Many Rolex fans, however, would argue that the beauty in owning a Submariner is, in part, owed to the fact that the watch was a historical landmark in the brand's heritage and the diving industry back in the 1960s and is a tool crafted by a world-renowned manufacture known for its own material production.
Similarly, the Movado Museum Sport watch can be considered an alternative to the Bulova Precisionist Chronograph in some respects. Nevertheless, the Movado Museum Sport watch does not offer the traditional analog display that the Bulova model offers.
Although not always the first choice as a collectible for those who consider themselves serious luxury watch enthusiasts, the Museum Watch has proved itself a popular dress watch style that has a clean, simple, and minimalist layout.
Its perfectly round case paired with a single dot dial is amongst a few of its most desirable features.
Movado has released some Museum Classic watch editions with diamond detailing, along with two main watch sizes, a 28mm version for ladies and a 40mm men's model.
Iterations from Movado's Museum Watch collection are powered by a reliable Swiss-made quartz movement, yet some of the company's automatic watches can be considered better investments considering their price points.
To go into a little more detail on Movado watches, here are some frequently asked questions about the brand:
Is Movado a Luxury Watch Brand?
Movado is an expensive brand that produces a mix of fashion watches and luxury watches.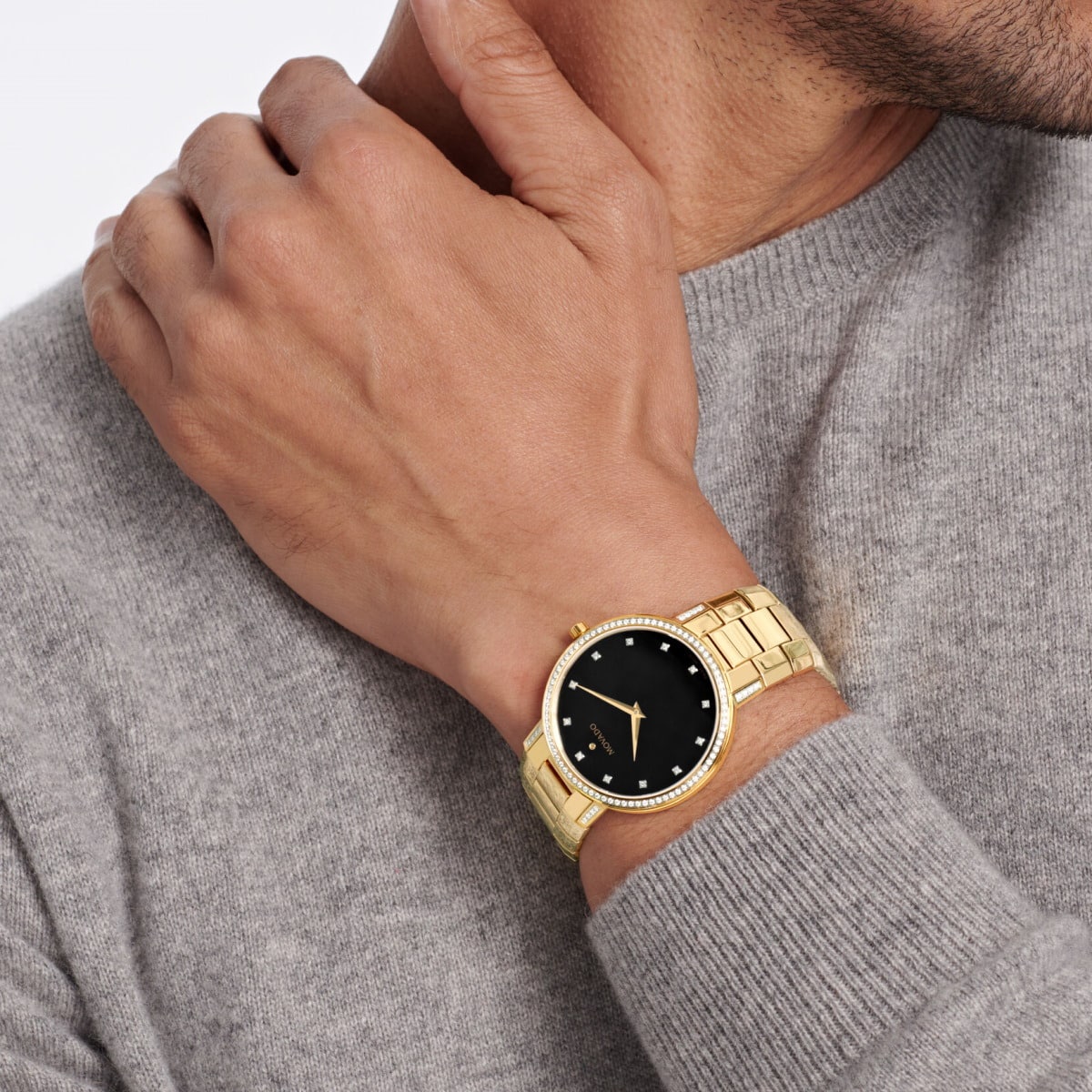 The prices of some of its watches can exceed expectations in some circumstances, which is why many watch enthusiasts remain on the fence with regard to its quality-to-price ratio.
It makes more sense to view Movado as a watch company that can compete in the same category as Bulova and Victorinox while superseding Fossil and Skagen.
Who Are Movado Watches Made By?
Movado watches are designed, manufactured, and distributed by Movado Group, a company that owns the likes of Ebel, MVMT, HUGO BOSS, Tommy Hilfiger, Lacoste, and Olivia Burton.
Movado itself owns over 200 patents and has claimed over 200 international awards, as well as having designed the Museum Watch — the first to be displayed in the Museum of Modern Art during the 1960s.
Is Movado Still Swiss-Made?
Movado was founded in Switzerland but was purchased by Movado Group in the 1980s, an American watch Corp founded by Gedalio Grinbert.
Movado Group has a manufacturing facility in Switzerland, corporate headquarters in Paramus, New Jersey, USA, and Bienne, Switzerland, and several sales and distribution offices around the world.
Many Movado watches display the Swiss Made label, indicating a Swiss-made movement within.
Are Movado Watches Long-Lasting?
Movado watches are not cheap compared to other fashion watches on the market. Some of its more luxurious designs have higher price tags and the brand also offers a mix of automatic and quartz-powered options.
If we take the quartz-operated watches from Movado as an example, these are fitted with a 1.55 Volt silver-oxide battery, which will run for approximately 28-36 months provided it is not subjected to any extreme conditions.
The battery life of a Movado watch will also notify the wearer before it stops as opposed to running flat out without any prior warning. To do so, the watch's second hand will haltingly move in four-second increments to indicate that the watch requires a new battery.
Movado has a broad selection of timepieces in different styles, sizes, and features to choose from.
These may not be the most adventurous or most complex in design but they do include some models that have shaped the success of the brand in its earlier days and given Movado a distinguishable identity within the Swiss watch industry.
The Movado Museum watch was designed by Nathan George Horwitt and featured two hands accompanied by a single dot at 12 o'clock on the dial. Its clean-looking face has impressed many dress watch collectors, with earlier models still sought-after on the pre-owned market.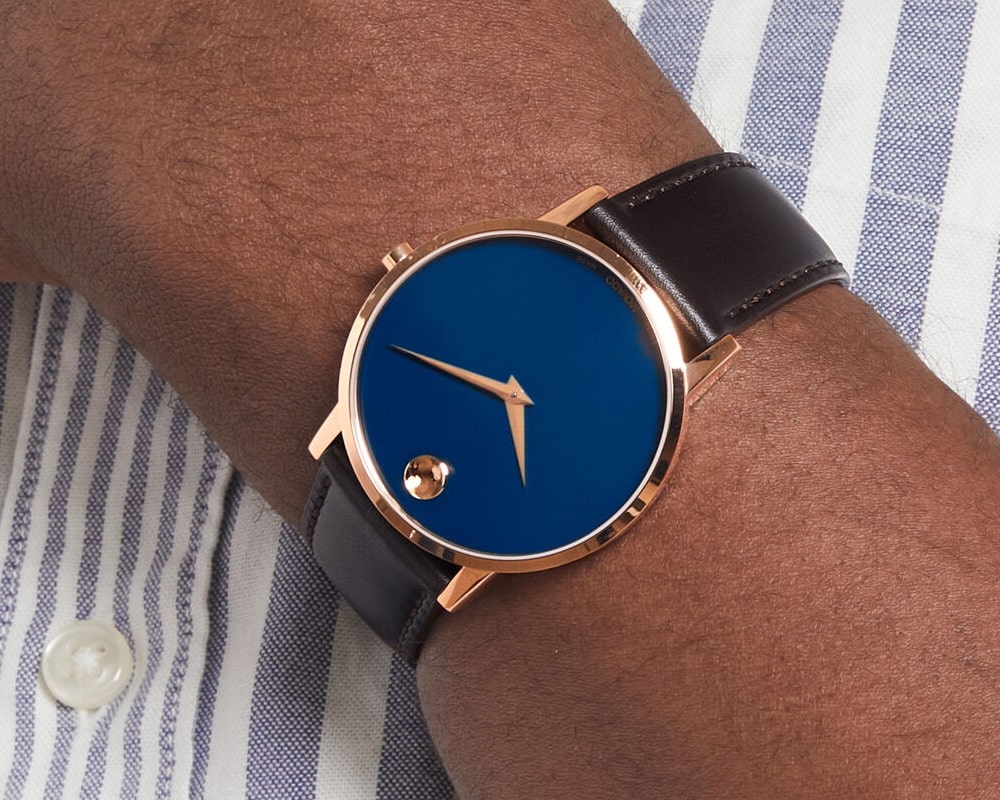 The Movado men's Swiss quartz Chronograph watch has a K1 mineral crystal front that is used frequently throughout the fashion watch industry.
Whilst not as robust as the tough sapphire glass associated with premium luxury watches, the model does offer a contemporary design and a stylish mesh stainless steel bracelet that will pair well with most attire.
The Movado Series 800 watch is powered by a quartz movement but comes in a vivid blue dial with a surrounding blue-colored unidirectional rotating bezel — a feature often seen in luxury dive watch tools.
Its 200-meter water resistance is sufficient enough for taking part in water sports and swimming.
The Movado Connect is an interesting proposition since it offers many of the key features promised by more expensive smartwatches on the market, along with an interchangeable strap option, a scratch-resistant ceramic case, a touch screen dial, and additional features like a heart rate monitor and fitness tracker.
Final Thoughts
When it comes to telling the time and offering a versatile range of different watch styles and designs Movado isn't doing such a bad job.
If you're interested in a reliable wristwatch but don't want to pay Rolex or Audemars Piguet prices, then Movado is certainly worth some consideration.
Over the years, Movado has proven that resisting the urge to conform to the masses has paid off with some of its earlier and more interesting models. On the whole, however, Movado fails to offer anything off-the-wall or highly complex these days.
Its designs can blend into the masses of a-typical designs churned out by large fashion watch companies.
Not the cheapest, but certainly guaranteed to save you a buck or two compared to the price of a premium luxury watch, it's clear to see why Movado watches are a preferred choice for some, but not for all, watch enthusiasts.
Questions? Comments? Leave them below!