Here are the pros and cons of buying a luxury watch!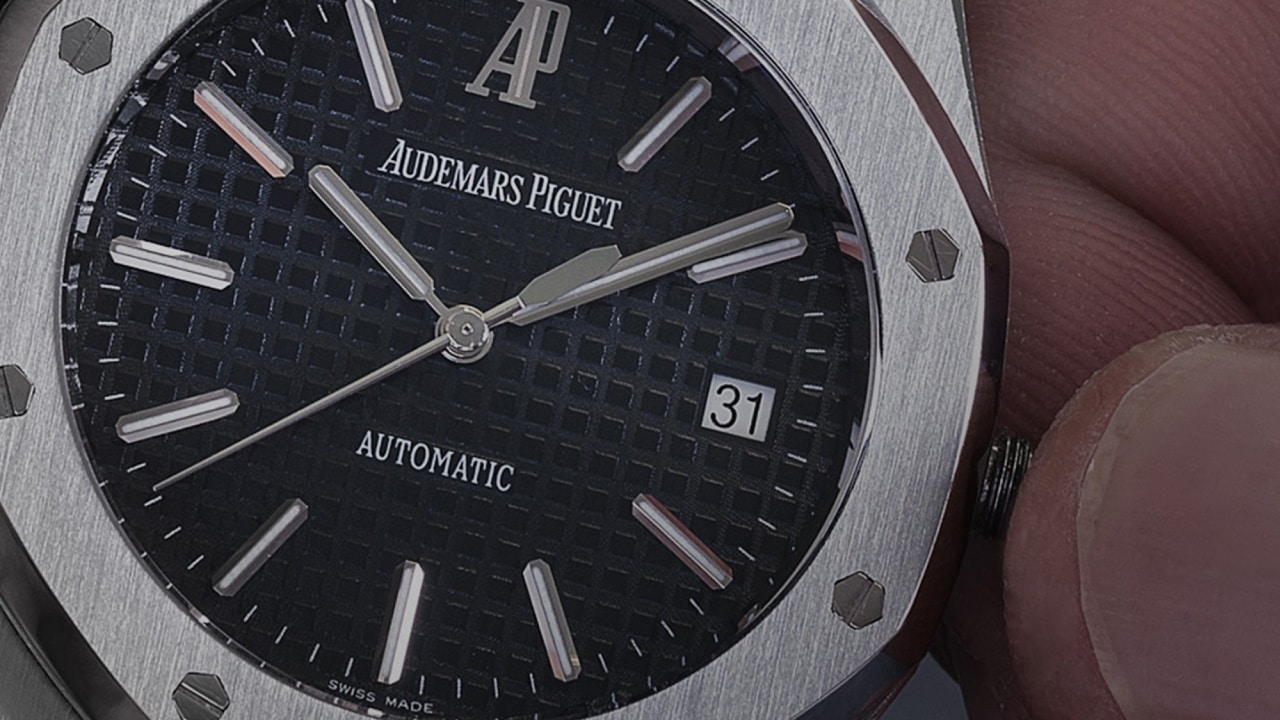 You could argue that the most expensive luxury watch in the world will tell the time just as well as fashion watch.
But for a true connoisseur, the beauty of owning a luxury timepiece is about more than merely telling the time.
The truth is, the value of a watch comes from many other interrelated factors, not just how it works. 
If you're paying for a high-priced timepiece, you should expect the best in terms of reliability, materials, authenticity, and longevity.
The value of a luxury watch lies also in the movement that powers it, among many other factors. But are luxury watches worth it? Let's explore both sides of the argument!
Why Do People Collect Luxury Watches?
Many would agree that you pay for the name when you buy a luxury watch. Unfortunately, while some luxury watches are more affordable than others, none are cheap.
As the term goes, you get what you pay for. Nine times out of ten, when you invest in a respectable name, you're guaranteed a degree of expertise.
Fine traditional watchmaking and a heritage backed by values of quality and reliability are the key things to look for in any high-end brand.

As with anything, when you're parting with a lot of money, you want to put your faith in the product. Some of the world's oldest luxury watchmakers in the industry are those that have a huge following. 
Devoted enthusiasts will return to a brand time and time again because they love something in particular about it. Maybe the brand's style, the story behind the company, or its choice of superior materials and technology.
For example, watch experts associate Breitling with its successful heritage in perfecting chronographs. On the other hand, Panerai's history centers around exploring luminous materials for its legible watches. 
Likewise, some brands are synonymous with a particular style of watch. Hamilton is renowned for its field watches, IWC for its pilot's watches, and DOXA for its robust dive watches, to name just a few examples.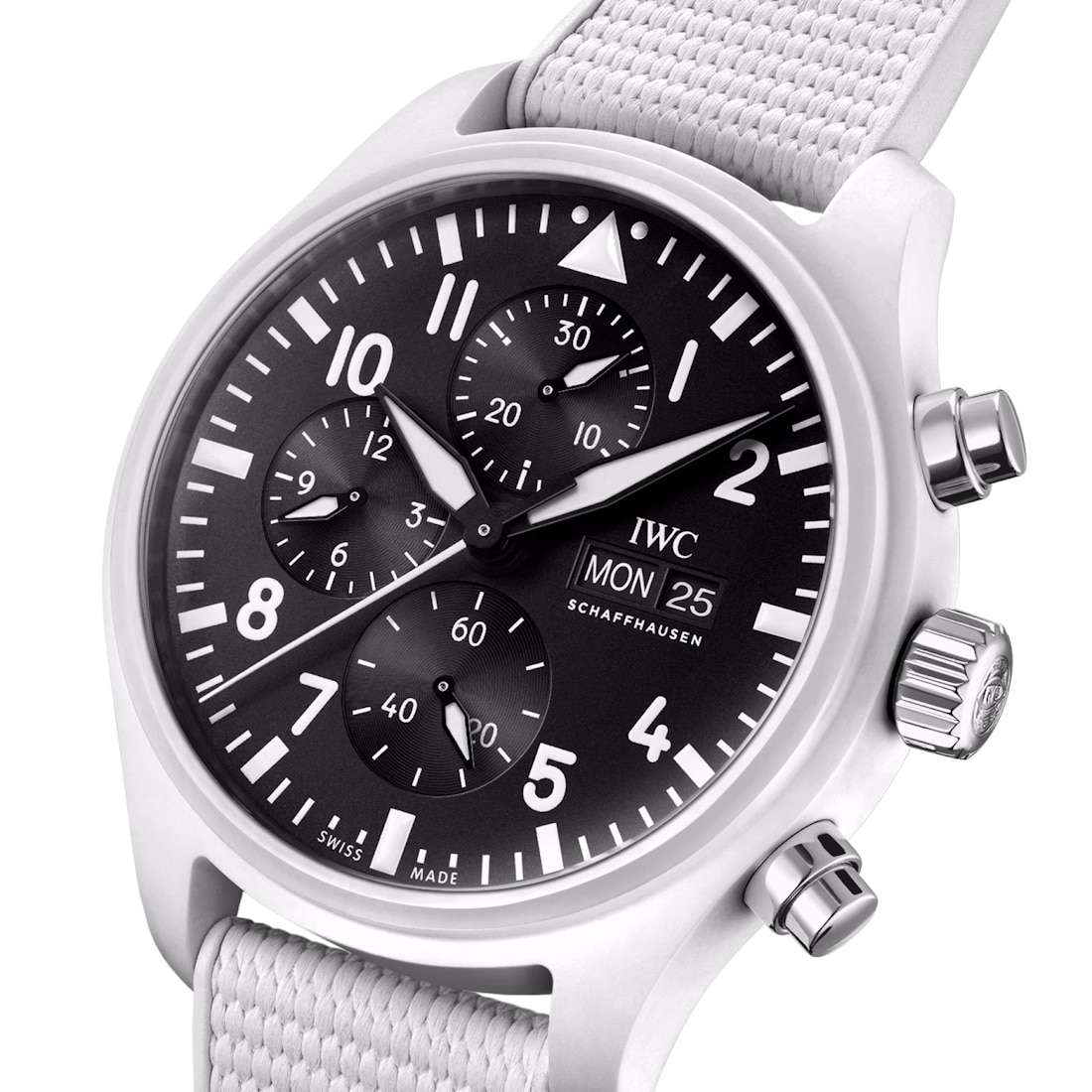 Because each luxury watch manufacturer is individual, every collector will have an opinion on what they believe to be the best brand out there
What To Consider Before Buying a Luxury Watch
The thing to remember when weighing up whether luxury watches are worth it is that compared to a designer watch, you'll always pay more for things like material, style, design, and brand name.
Before parting with your money, you should decide what style of watch appeals to you. You also need to consider what you require in a watch, what its functions should be, and what materials you prefer.
Size should also be considered, as should strap choice.
Automatic or Quartz
Many watch brands will share the same use of premium materials and precious metals like titanium, carbon, platinum, and gold. Not all, however, are mechanically driven.
Wearing a mechanical watch is like strapping a centuries-old piece of technology to the wrist. Mechanical watch engineering has been a specialist trade for hundreds of years. Modern watch enthusiasts still appreciate the complexity and refinement required to keep the skill alive.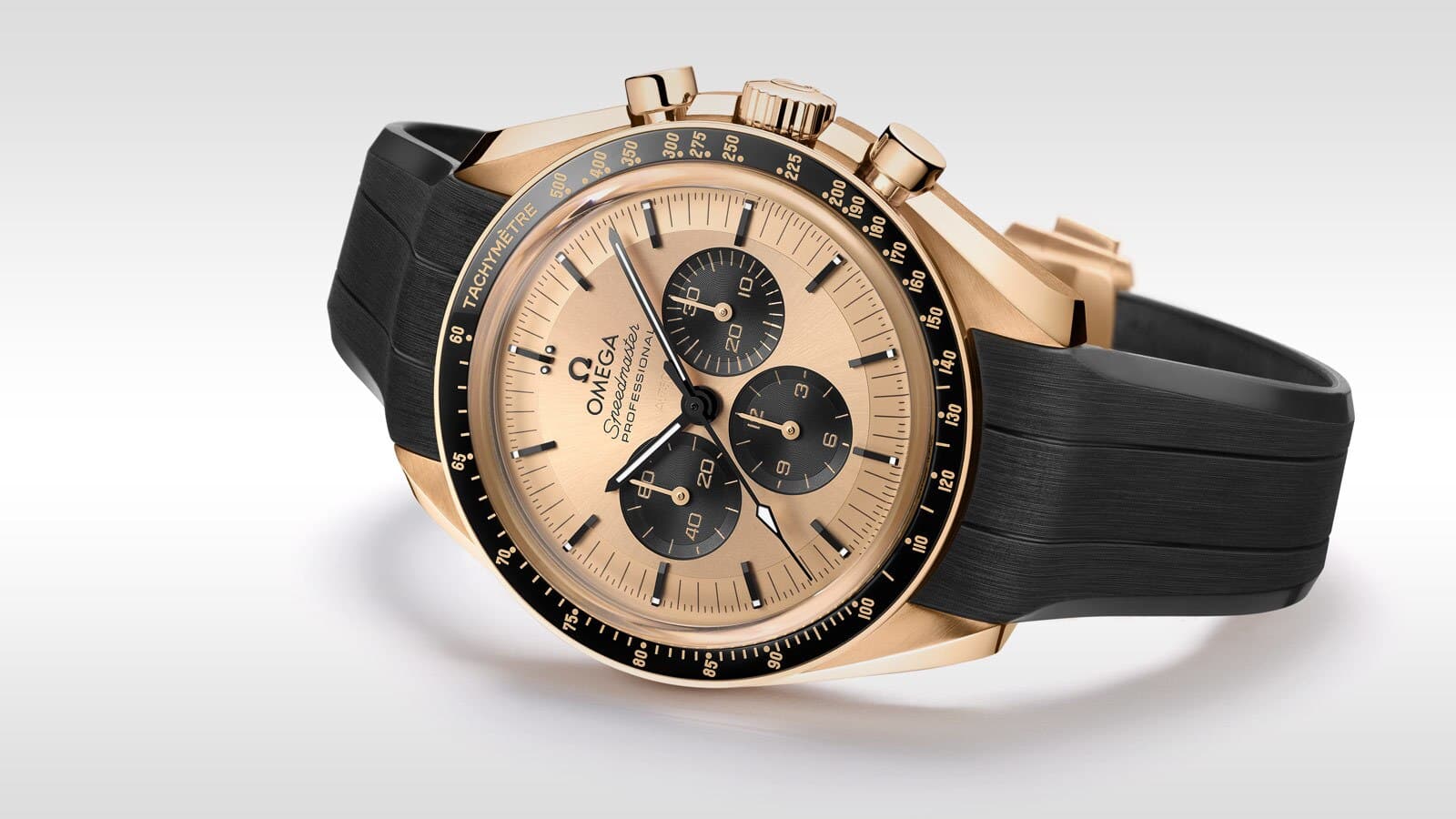 Many will pay a premium price for a beautifully engineered in-house movement made by a prestigious brand. Many feel that the connection between the timepiece and wearer is much deeper when wearing an automatic or hand-wound watch compared to a quartz.
Materials and Strap Type
When it comes to picking a material, dial color, or strap design for a luxury watch, it's not unusual to feel overwhelmed by the sheer amount of options out there.
Moreover, it might be more helpful to understand the benefits of each material or strap before you part with your money.
Above all, be sure to set your budget before you leap in since these elements of the watch can affect its price considerably.
Titanium offers a hypoallergenic and lightweight option, while ceramic cases are incredibly scratch-resistant. You may, however, enjoy the conventional look afforded by a stainless steel watch, especially if you love the sporty look. Carbon is lightweight, whereas an 18k gold case feels refined and incredibly luxurious against the wrist.
Even though many high-end brands manufacture quartz movements, they are mainly found in designer watches and are more affordably priced.
A strap can also define the look of a luxury watch. NATO-style straps provide a military edge, while rubber bands are perfect for diving.
In addition to this, leather straps work perfectly on a dress watch, as do various stainless steel bracelets.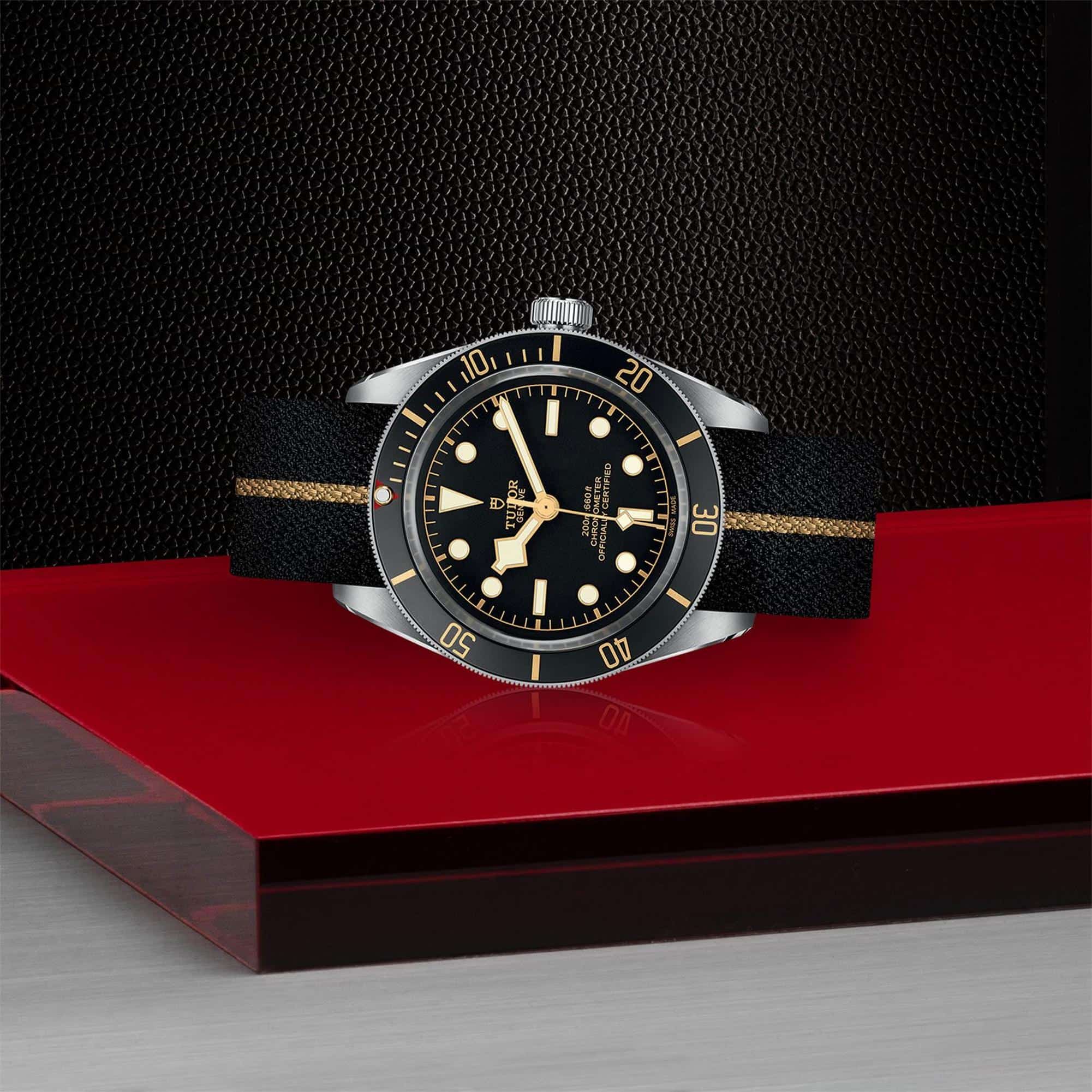 A bold three-link bracelet on a chronograph watch evokes a resolutely sporty look. Alternatively, an intricate mesh-style bracelet gives a dress watch or pilot's watch a distinct vintage-inspired look.
Watch Type
The style of a watch lets the world around you know what type of person you are without you having to utter a word.
Functional watches may or may not be used for their intended purpose, just like a dress watch can be worn daily.
Many dive watch fans don't intend to use their watch underwater. They just love the look and style of it.
Likewise, a pilot's watch has a distinctive style that won't go unnoticed on the wrist, yet its uncluttered, legible design is very rarely purchased for use in the cockpit.
The benefit of choosing a versatile dress watch, on the other hand, enables you to wear it daily or to save it for special occasions.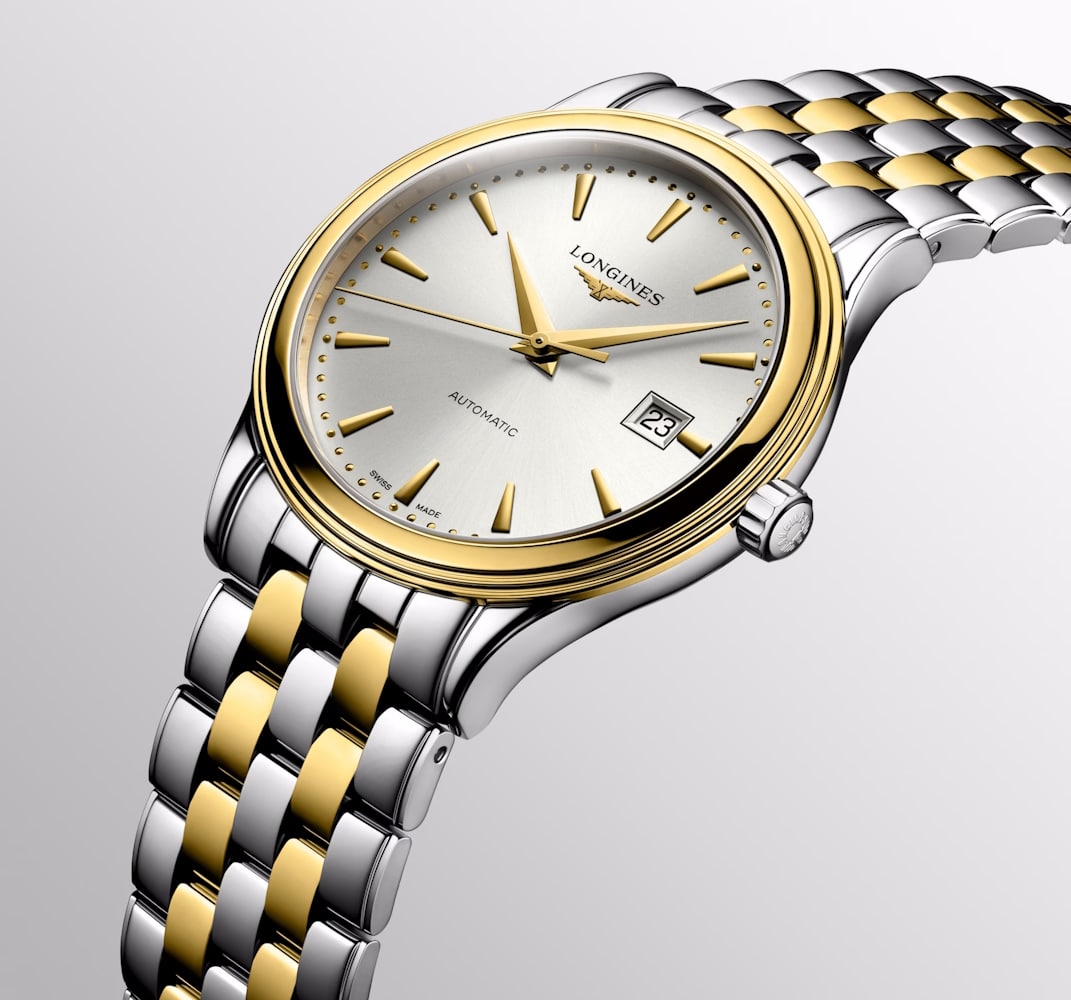 When exploring the market, you can also choose from a wide variety of military watches and racing watches, the latter of which Tissot and TAG Heuer are well acquainted with.
What Is the Point of Wearing Expensive Watches?
If your dream watch is a Patek Philippe, an Audemars Piguet watch or a Rolex, you'll certainly understand what the point of wearing an expensive watch is. Luxury watches are an extension of your personality and a symbol of wealth and success.
They can communicate the highest level of sophistication, plus they make for great investments.
If you're asking yourself the question, "Are designer watches a good investment?" then, in short, the answer is "probably not."
While designer watches can prove great value for money, they don't often hold their value. That said, a designer watch can certainly last you years. But the key to becoming a dab hand at collecting luxury watches is to have an eye for the most desirable models out there on the market.
Experienced enthusiasts will spot a collectible reference, trade off their current watch, and purchase the higher-value one. They buy with a clear intention of one day selling it for more than they bought it for. 
So, is it worth buying a second-hand luxury watch? Certainly!
Some pre-owned luxury watches have the potential to appreciate vastly over time. This is particularly true regarding rare models or limited-run releases.
Considering this and the value that comes with collecting, it's clear to see why luxury watches are still such a niche and exciting hobby.
Are Luxury Watches Worth It: The Takeaway
While a designer watch will tell the time in a similar way to a luxury watch, paying more for a special timepiece is definitely worth it.
Sadly, luxury watches cost a lot of money, but the intricacy of a well-made case and movement speaks for itself. Rare timepieces feel extra special and have a story that often makes for a great talking point between fellow enthusiasts.
With so many manufacturers to choose from, exploring the realms of luxury watchmaking never gets old. For those who require a simple daily beater, designer watches are a great option.
But for those who want their timepiece to communicate a sense of refinement and opulence, an exquisite timepiece wins every time.
To keep up to date with more articles like this, subscribe to our newsletter and receive all the latest news from the watch industry here at The Slender Wrist.