If you're looking to get into the world of watch modding, this article will help you get started. Read on to learn the basics.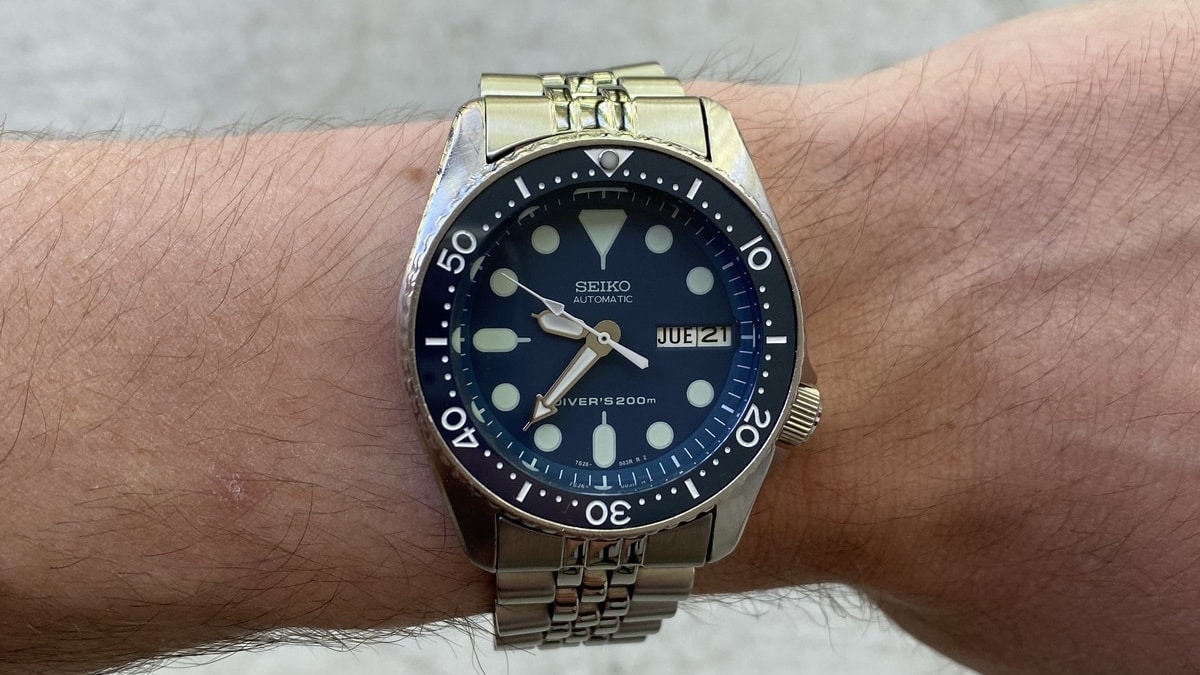 Through modding, you can make a watch truly your own by swapping out pieces of it for ones you like better.
You could always pay a watchmaker or online modder to do the job for you, and in fact, that may be cheaper than getting yourself all the necessary tools. But if you're a tinkerer at heart, keep reading to get started on your own modding journey.
What Are Watch Mods?
The term "watch mod" is short for "watch modification." If you think you can make a watch look better than stock, and you make that change to it, you've created a watch mod.
When you're looking at a watch mod, usually the hands, bezel insert, or dial have been replaced or changed in some way. But for a total overhaul, some mods go as far as putting in a new dial, crown, crystal, or even swapping out the case or movement entirely.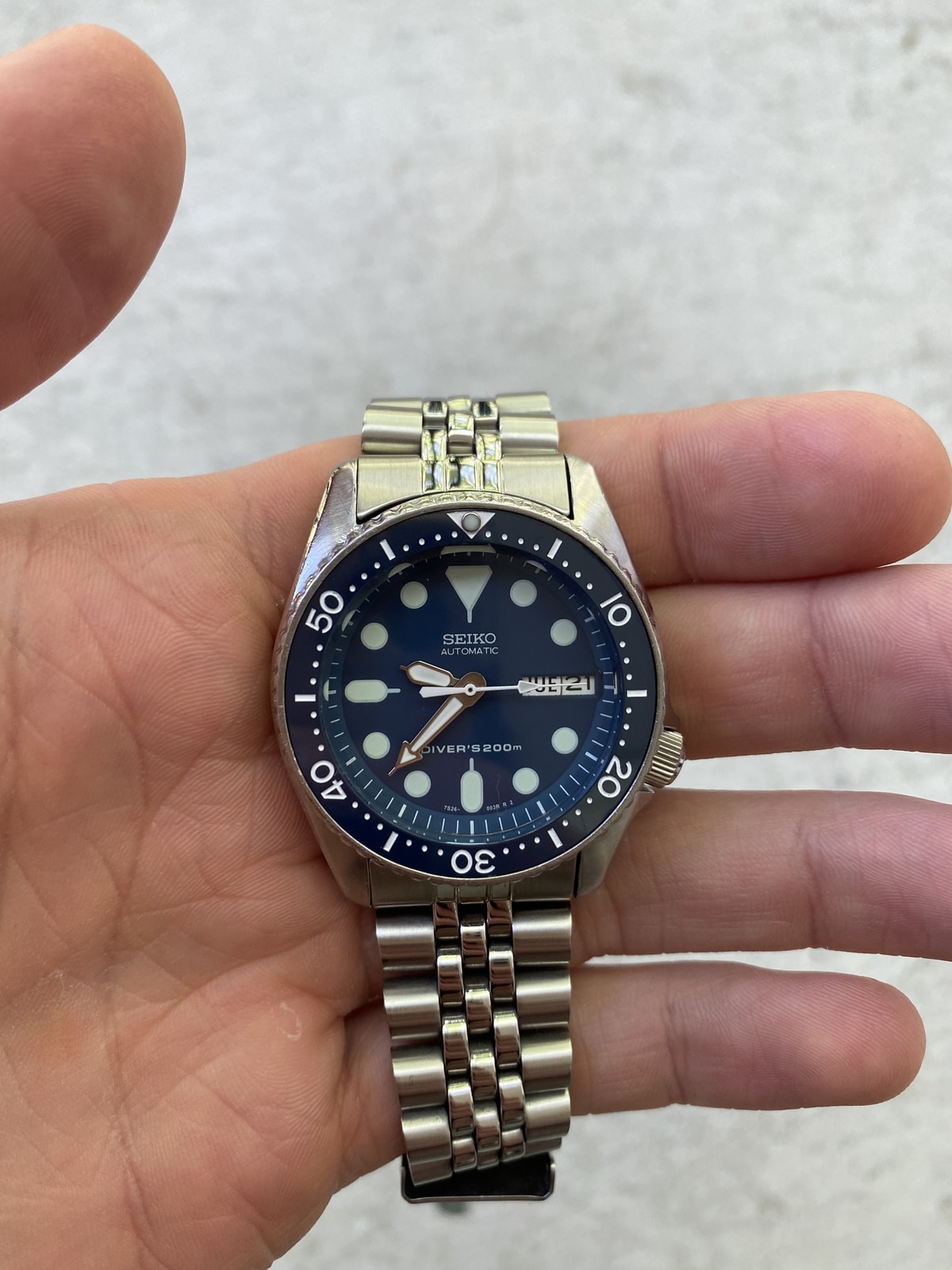 There's also no rule book that says a strap change doesn't qualify as a watch mod. However, modding usually refers to changes to the watch itself, not the strap.
Watch mods can be functional or just fun: you could replace a Seiko SKX007's hardlex crystal with scratch-resistant sapphire, or you could swap out the hands for something funkier. Your options are practically limitless.
How to Mod Watches
To mod a watch, you'll need a few things: the tools, the skills, and the watch.
Getting the tools is the easiest part. If you're prying the watch open and getting inside its guts, you'll want the right tools for the job to avoid doing more damage than you have to.
You're probably best picking up a kit like this one when you're first starting out. But once you've found your footing, you could invest in an upgrade to sturdier implements from a company like Bergeon.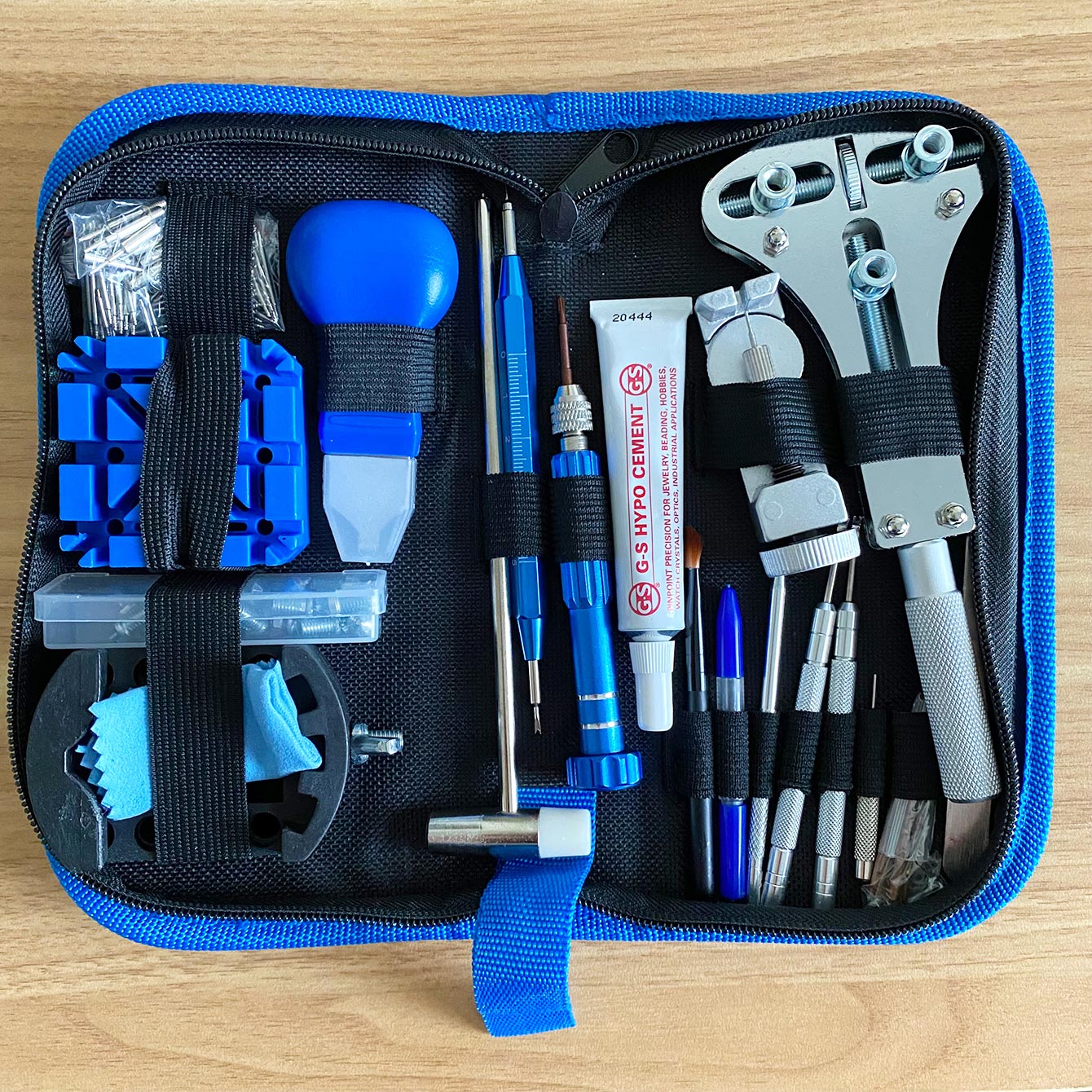 Most watch mods involve work on the hands, bezel insert, or dial. These are the most visually important parts of the watch that are the easiest to change. But for each job, there are specialized tools to make it go more smoothly.
For removing a bezel, it's good to stick a wedged tool like one of these between the bezel and case until the bezel is lifted off. And when you're putting a new insert on an old bezel, you'll need to apply adhesive.
Two good options are contact cement or these special-purpose double-sided stickers, if you know they'll fit your bezel.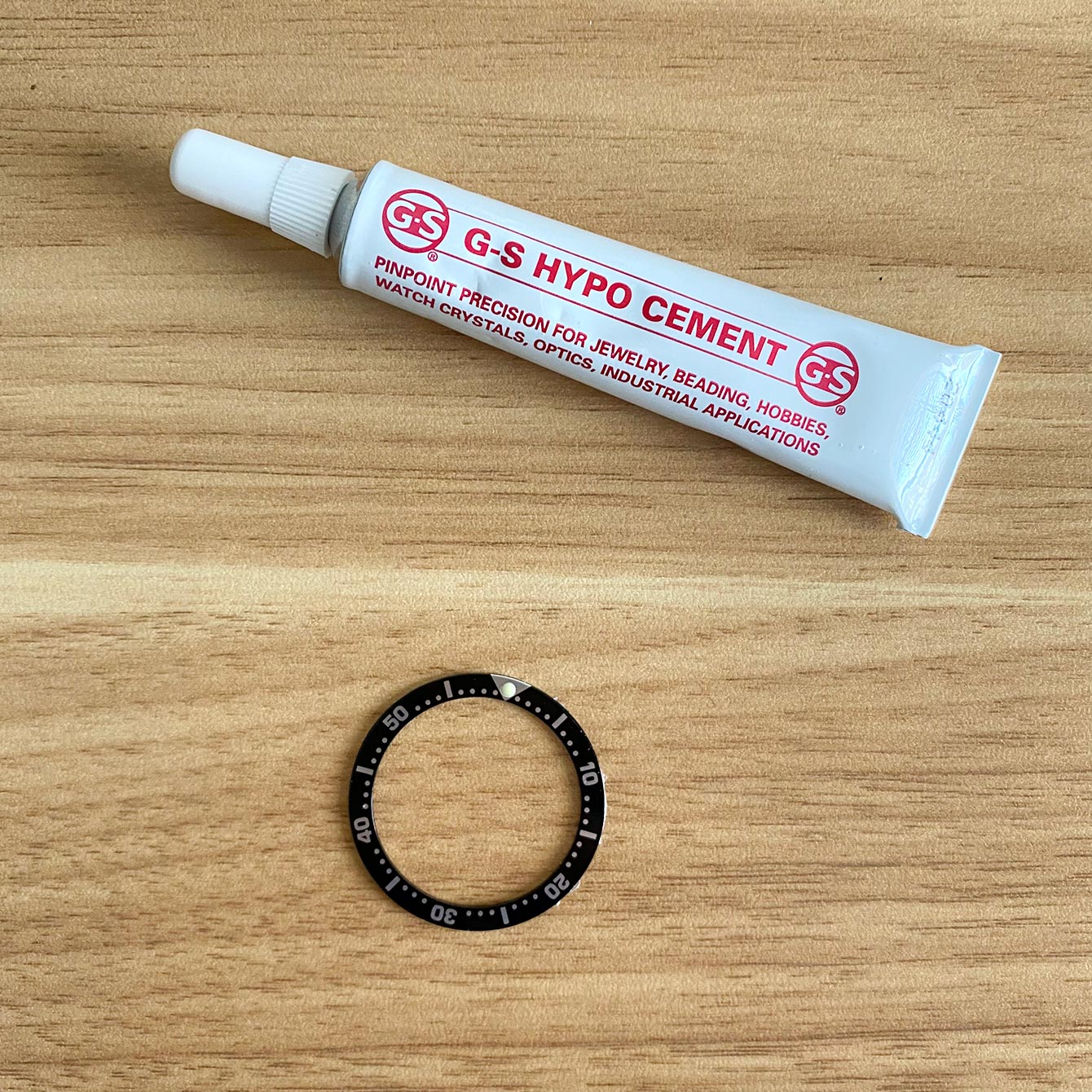 As for the dial and hands, the easiest way to get to those is through the caseback on the rear of the watch.
There are several ways to remove a caseback. If the caseback doesn't have any notches along the edge, you can likely pry it off with a simple knife. But if there are notches, it's probably screwed in.
I've had luck putting the tips of a pair of needle-nose pliers into the notches and twisting, but there are more tailored solutions out there. Here's a kit that'll let you try multiple approaches and see what works for you.
You can also pick up specialized tools for removing hands and setting them in place without harming the dial. Some are simple rods you use in your hand, and others are jigs that hold the watch while you operate a plunger over it. Modders recommend picking up a pack of protectors to slide over the dial when working on the hands.
Replacing the dial is probably the trickiest of these three operations, but there aren't many tools to make it easier — just safer for the dial.
While the dial is out from under the crystal, it'll be exposed to the elements in a way it was never intended to be after it left the factory floor. A few blasts of compressed air or dabs of sticky Rodico should keep the dial free from pesky dust flecks and fingerprints.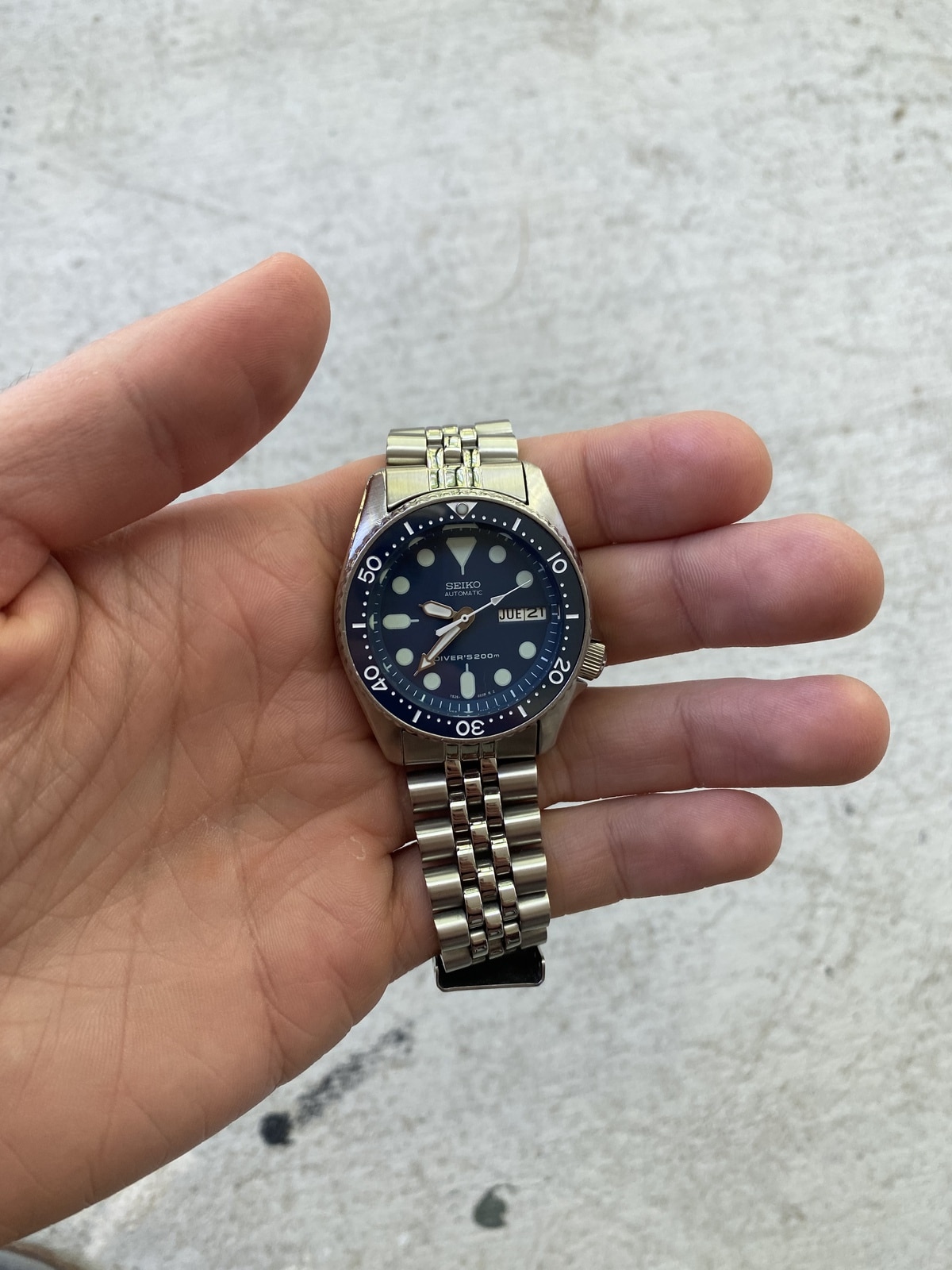 Watches are delicate, and when you're inexperienced, you're liable to screw up a thing or two while performing operations on them.
Hope for the best, of course, but prepare for the worst — you may very well end up in over your head, or find yourself stuck with a badly marred dial or a bent set of watch hands. Approach the job with confidence, but bear the risks in mind and manage your expectations.
Before messing around with a watch you love (or paid good money for), grab a few cheap watches from an estate sale, an online auction, or the nearest Wal-Mart. Open them up, familiarize yourself with what's inside, and try modding those first.
Which Watches Can Be Modded?
Theoretically speaking, any watch can be modded with enough elbow grease.
You could disassemble any watch, change the appearance of certain parts, and put it back together. It gets trickier when you want to swap the parts themselves because you have to make sure the parts are compatible.
Movements require certain sized hands to attach to them, for example, and not every dial fits over every movement. The difficulty of finding parts to mod your watch with, like handsets and bezel inserts, varies depending on the watch.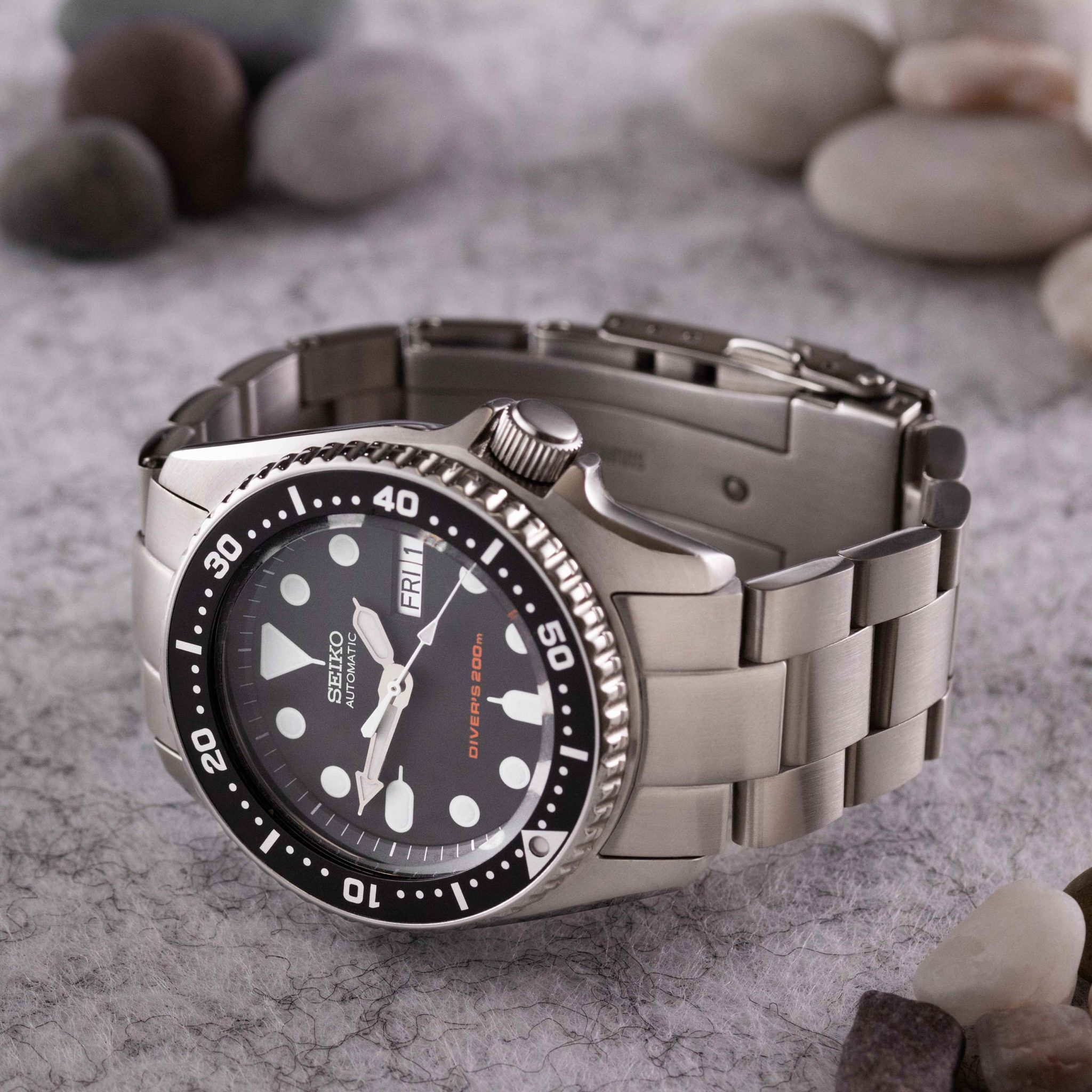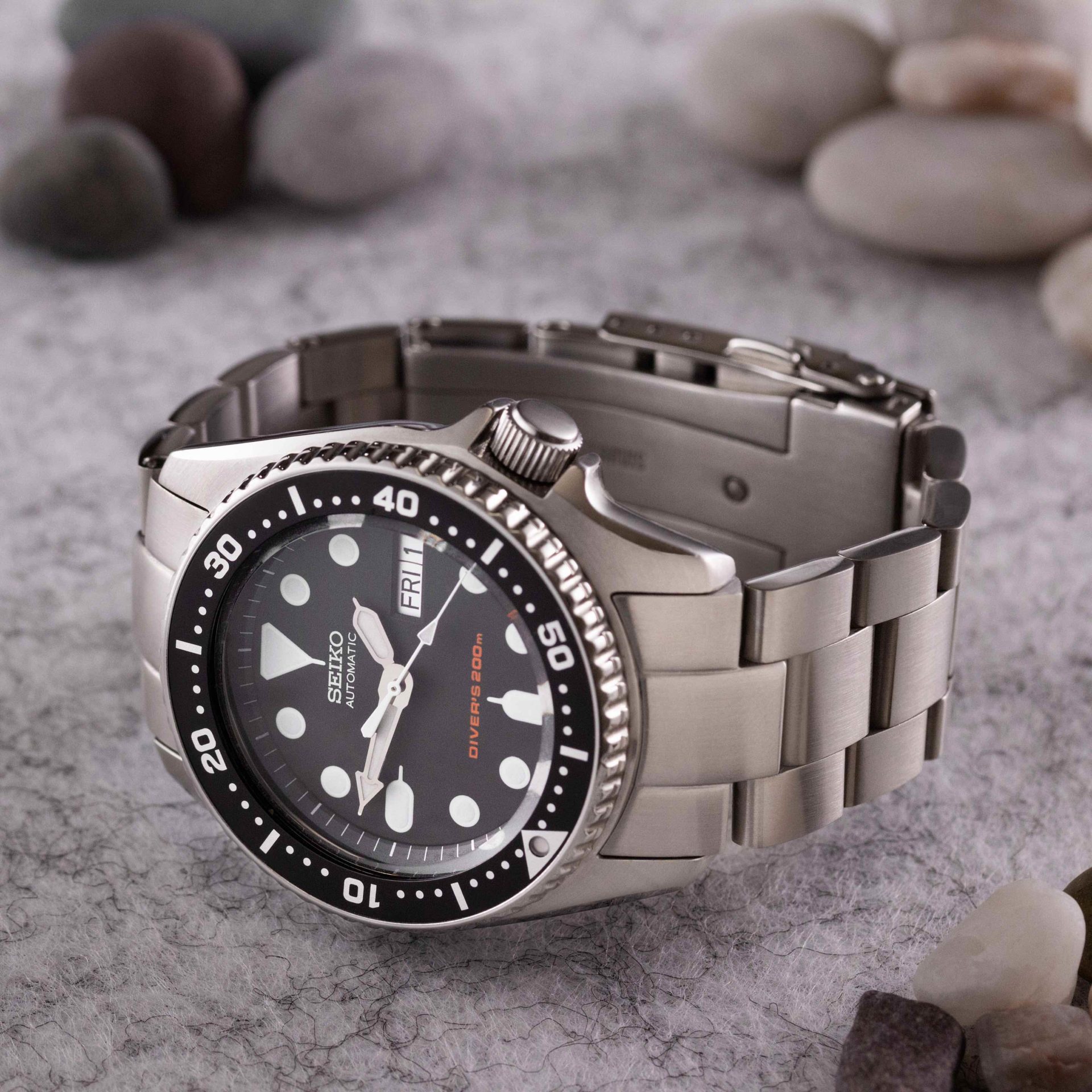 Seiko makes lots of inexpensive watches with compatible parts, which means it has a mature modding community and plenty of vendors for parts. But those factors don't come together in the same way with most brands, so Seiko gets a lot of play in the modding community.
For Seiko parts, namokiMODS offers all the fundamentals in a wide variety of interesting colors and styles, as does Watch and Style. KOMO sells several beautiful dials compatible with Seiko movements and also sells its own fully modded watches.
Casio watches are also modded fairly often. For Casios, one of the best resources is ordering spare parts from compatible models directly from the distributor. But be sure to do your homework on whether the part you're buying will truly fit on the intended watch.
FAQs About Modding Watches
Here are the answers to some FAQs about watch modding.
What Is a Watch Mod?
"Mod" is short for modification, so a watch mod is some alteration made to a wristwatch. But a mod is typically more than a strap swap.
You can think of watch modding as taking place on the watch head itself. Most often, watch modding involves a new handset, bezel insert, or dial.
What Do You Need to Mod a Watch?
Picking up a watch repair kit like this one is a quick way to cover the fundamentals: tools for handset replacement and multiple types of caseback removal, along with pliers, tweezers, and spring bar tools.
After a while, you should consider investing in higher-quality tools from a company like Bergeon.
What Watches Can Be Modded?
Any watch can be modded in the most basic sense of the term: altering its appearance from the way it was when you bought it.
But some watch brands, like Seiko and Casio, lend themselves better to modding because they're inexpensive (so it's not the end of the world to damage them) and broadly compatible with each other (so there are lots of parts out there you can buy).
Which Seikos Can You Mod?
The most popular Seiko watch to mod is the SKX007 (and its variants) because of the wide availability of custom parts, and now parts are becoming available for its successor, the SRPD series watches.
Lots of parts are also available for the Seiko SRP, or Turtle, another one of Seiko's most popular watches to mod.
Time To Get Started
Now that you know the basics of modding watches, it's time to buy a watch tool kit and get started modding! Just remember to start on an inexpensive watch before you try modding your prized timepiece.
Questions? Comments? Leave them below!