If you're looking to get into the world of watch modding, this article will help you get started. Read on to learn the basics.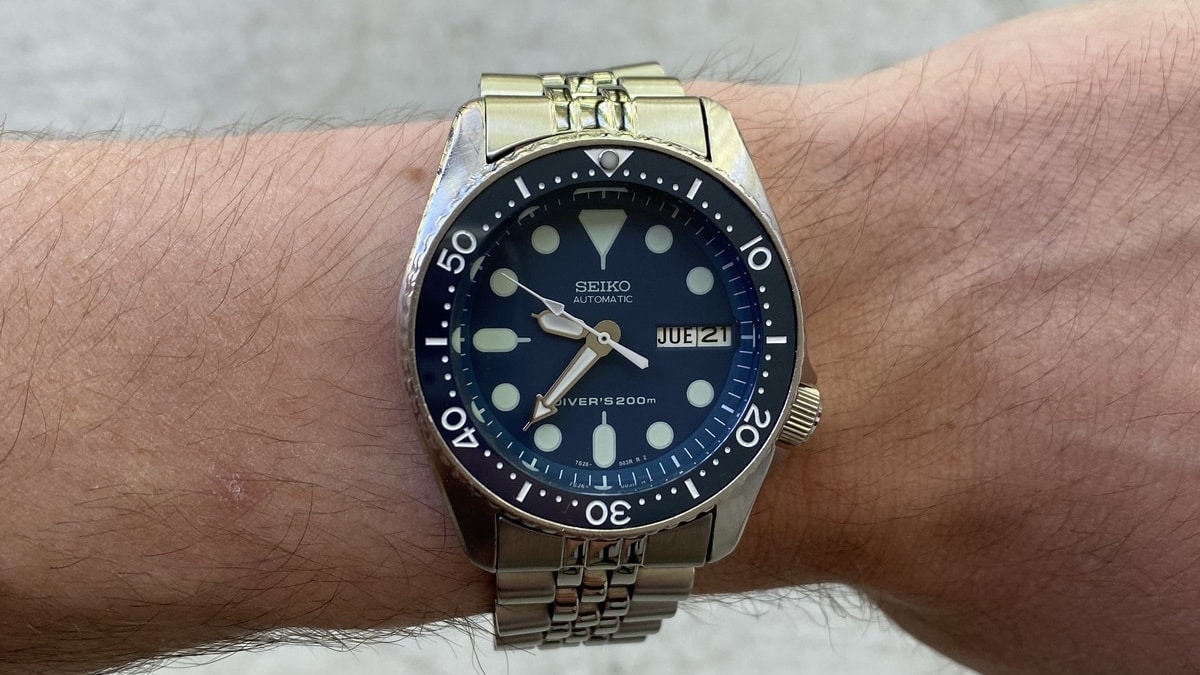 Through modding, you can make a watch truly your own by swapping out pieces of it for ones you like better.
You could always pay a watchmaker or online modder to do the job for you, and in fact, that may be cheaper than getting yourself all the necessary tools. But if you're a tinkerer at heart, keep reading to get started on your own modding journey.
What Are Watch Mods?
The term "watch mod" is short for "watch modification." If you think you can make a watch look better than stock, and you make that change to it, you've created a watch mod.
When you're looking at a watch mod, usually the hands, bezel insert, or dial have been replaced or changed in some way. But for a total overhaul, some mods go as far as putting in a new dial, crown, crystal, or even swapping out the case or movement entirely.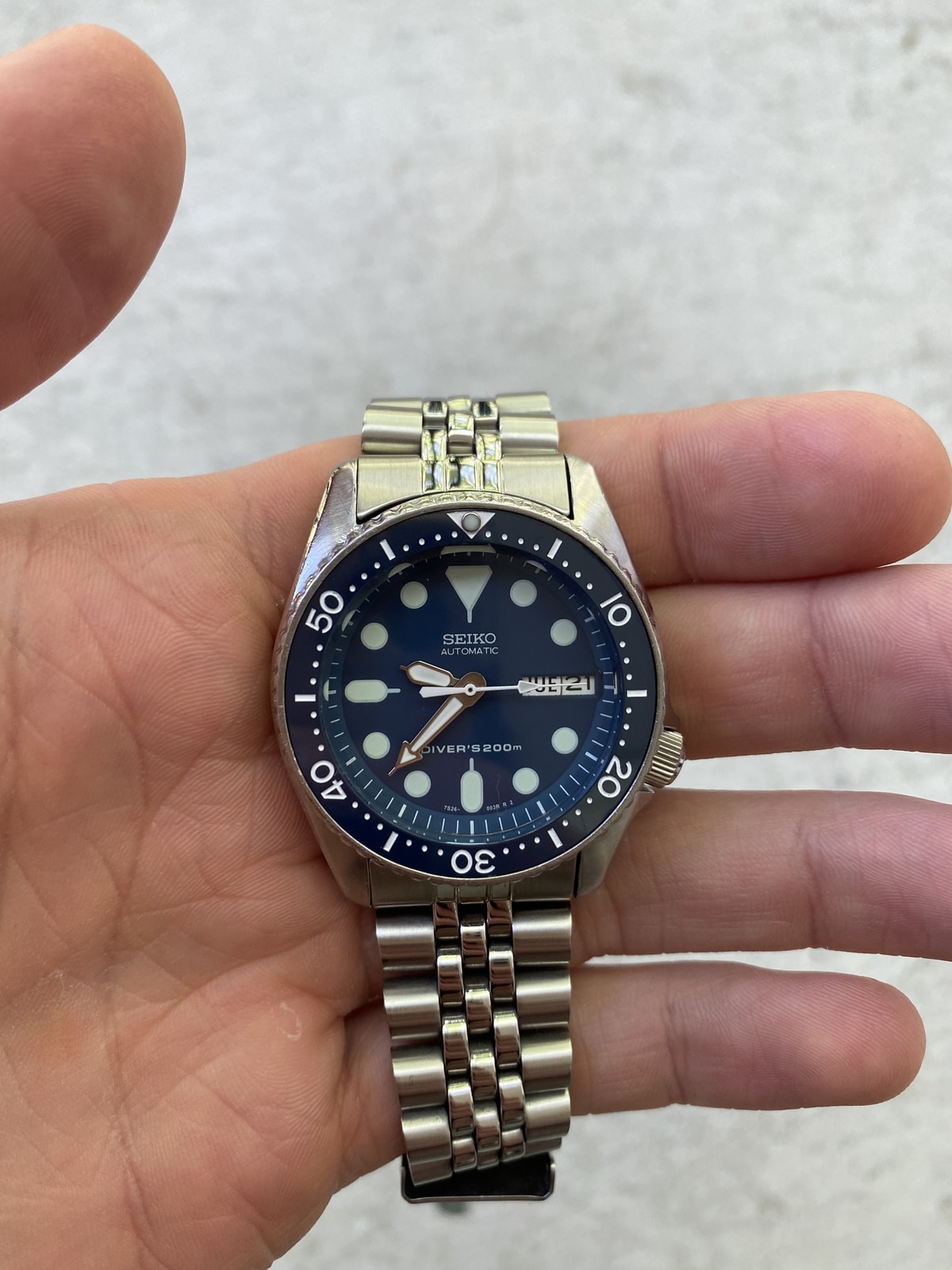 There's also no rule book that says a strap change doesn't qualify as a watch mod. However, modding usually refers to changes to the watch itself, not the strap.
Watch mods can be functional or just fun: you could replace a Seiko SKX007's hardlex crystal with scratch-resistant sapphire, or you could swap out the hands for something funkier. Your options are practically limitless.
How to Mod Watches
To mod a watch, you'll need a few things: the tools, the skills, and the watch.
Getting the tools is the easiest part. If you're prying the watch open and getting inside its guts, you'll want the right tools for the job to avoid doing more damage than you have to.
You're probably best picking up a kit like this one when you're first starting out. But once you've found your footing, you could invest in an upgrade to sturdier implements from a company like Bergeon.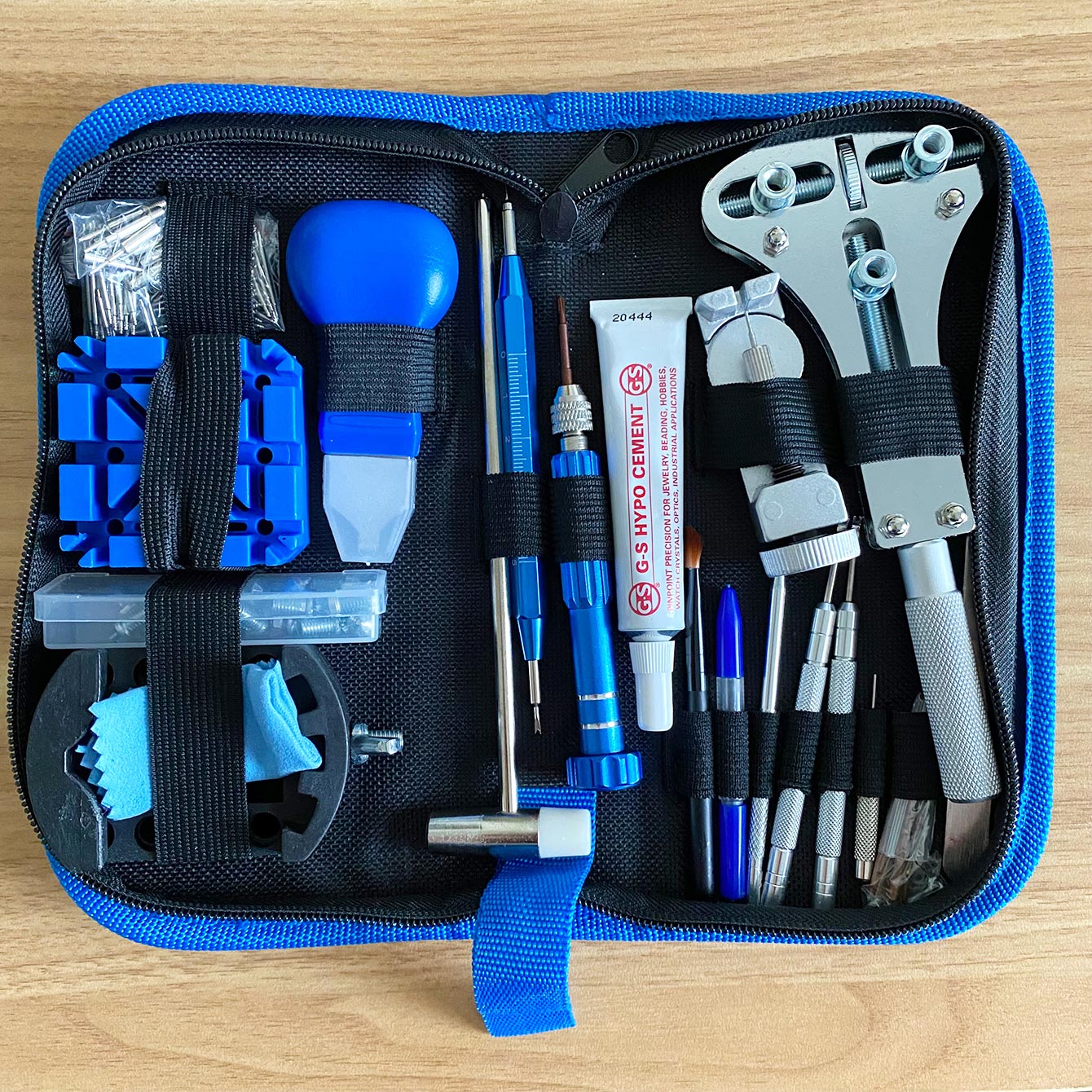 Most watch mods involve work on the hands, bezel insert, or dial. These are the most visually important parts of the watch that are the easiest to change. But for each job, there are specialized tools to make it go more smoothly.
For removing a bezel, it's good to stick a wedged tool like one of these between the bezel and case until the bezel is lifted off. And when you're putting a new insert on an old bezel, you'll need to apply adhesive.
Two good options are contact cement or these special-purpose double-sided stickers, if you know they'll fit your bezel.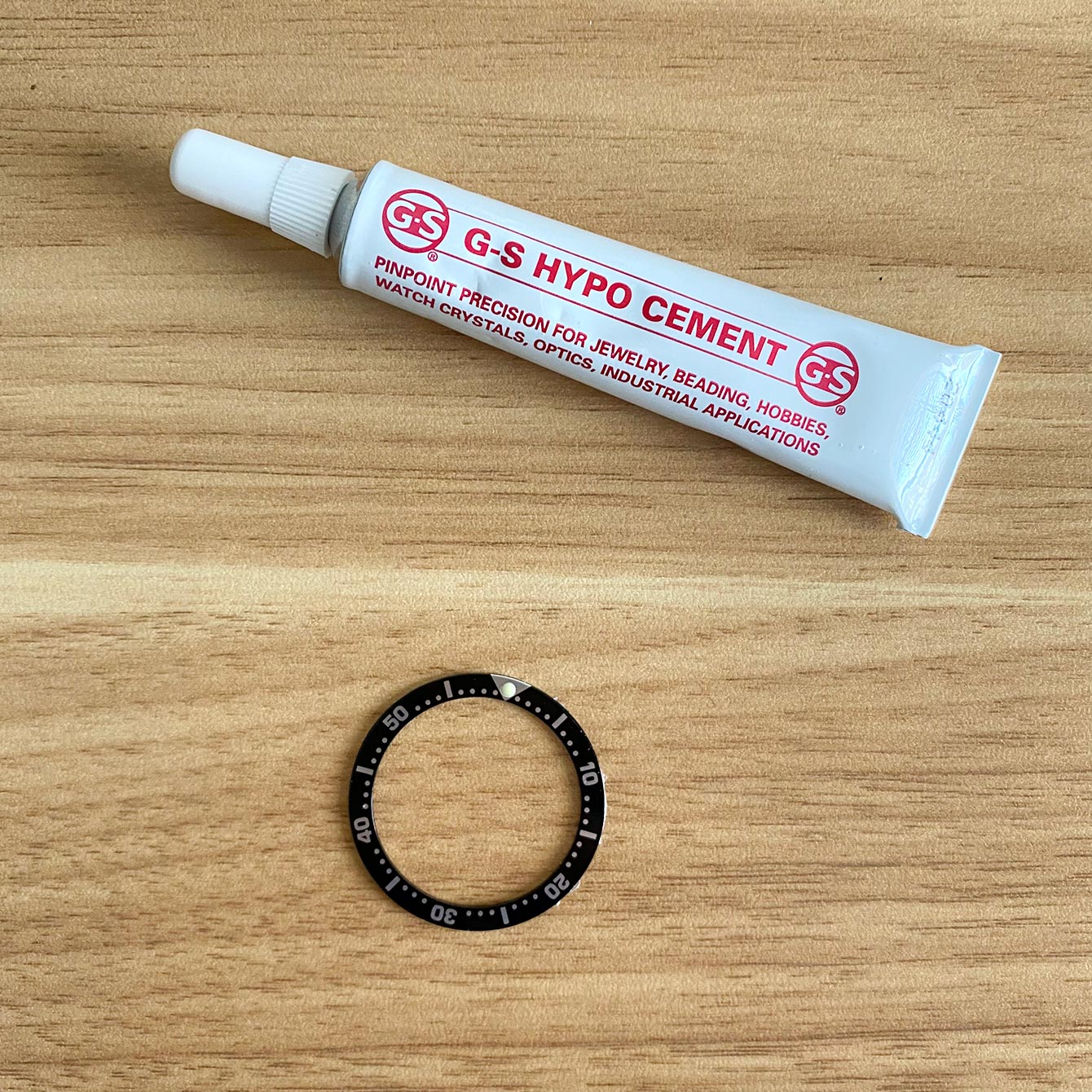 As for the dial and hands, the easiest way to get to those is through the caseback on the rear of the watch.
There are several ways to remove a caseback. If the caseback doesn't have any notches along the edge, you can likely pry it off with a simple knife. But if there are notches, it's probably screwed in.
I've had luck putting the tips of a pair of needle-nose pliers into the notches and twisting, but there are more tailored solutions out there. Here's a kit that'll let you try multiple approaches and see what works for you.
You can also pick up specialized tools for removing hands and setting them in place without harming the dial. Some are simple rods you use in your hand, and others are jigs that hold the watch while you operate a plunger over it.
Modders recommend picking up a pack of protectors to slide over the dial when working on the hands.
Replacing the dial is probably the trickiest of these three operations, but there aren't many tools to make it easier — just safer for the dial.
While the dial is out from under the crystal, it'll be exposed to the elements in a way it was never intended to be after it left the factory floor. A few blasts of compressed air or dabs of sticky Rodico should keep the dial free from pesky dust flecks and fingerprints.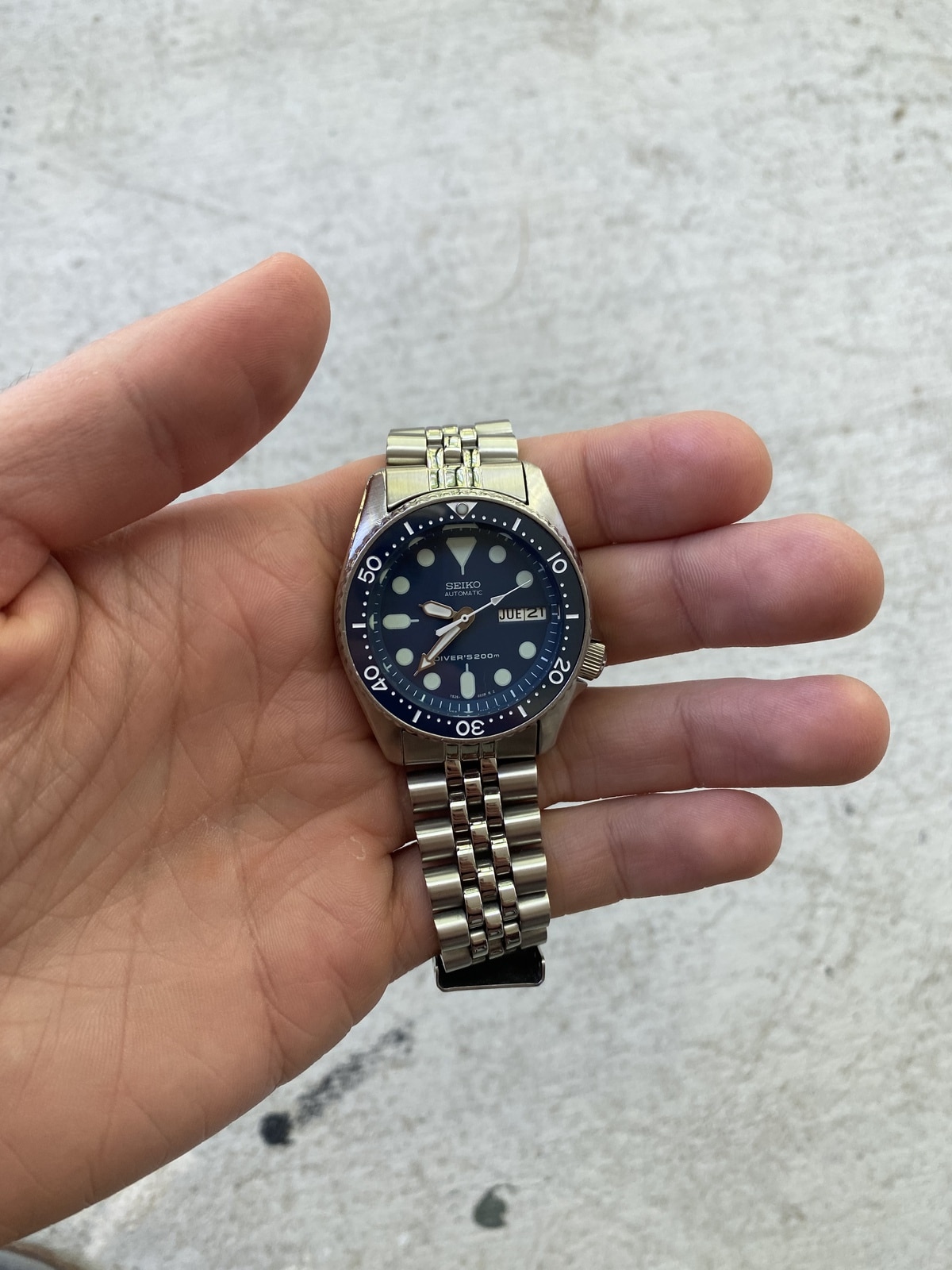 Watches are delicate, and when you're inexperienced, you're liable to screw up a thing or two while performing operations on them.
Hope for the best, of course, but prepare for the worst — you may very well end up in over your head, or find yourself stuck with a badly marred dial or a bent set of watch hands.
Approach the job with confidence, but bear the risks in mind and manage your expectations.
Before messing around with a watch you love (or paid good money for), grab a few cheap watches from an estate sale, an online auction, or the nearest Wal-Mart.
Open them up, familiarize yourself with what's inside, and try modding those first.
Which Watches Can Be Modded?
Theoretically speaking, any watch can be modded with enough elbow grease.
You could disassemble any watch, change the appearance of certain parts, and put it back together.
It gets trickier when you want to swap the parts themselves because you have to make sure the parts are compatible.
Movements require certain sized hands to attach to them, for example, and not every dial fits over every movement.
The difficulty of finding parts to mod your watch with, like handsets and bezel inserts, varies depending on the watch.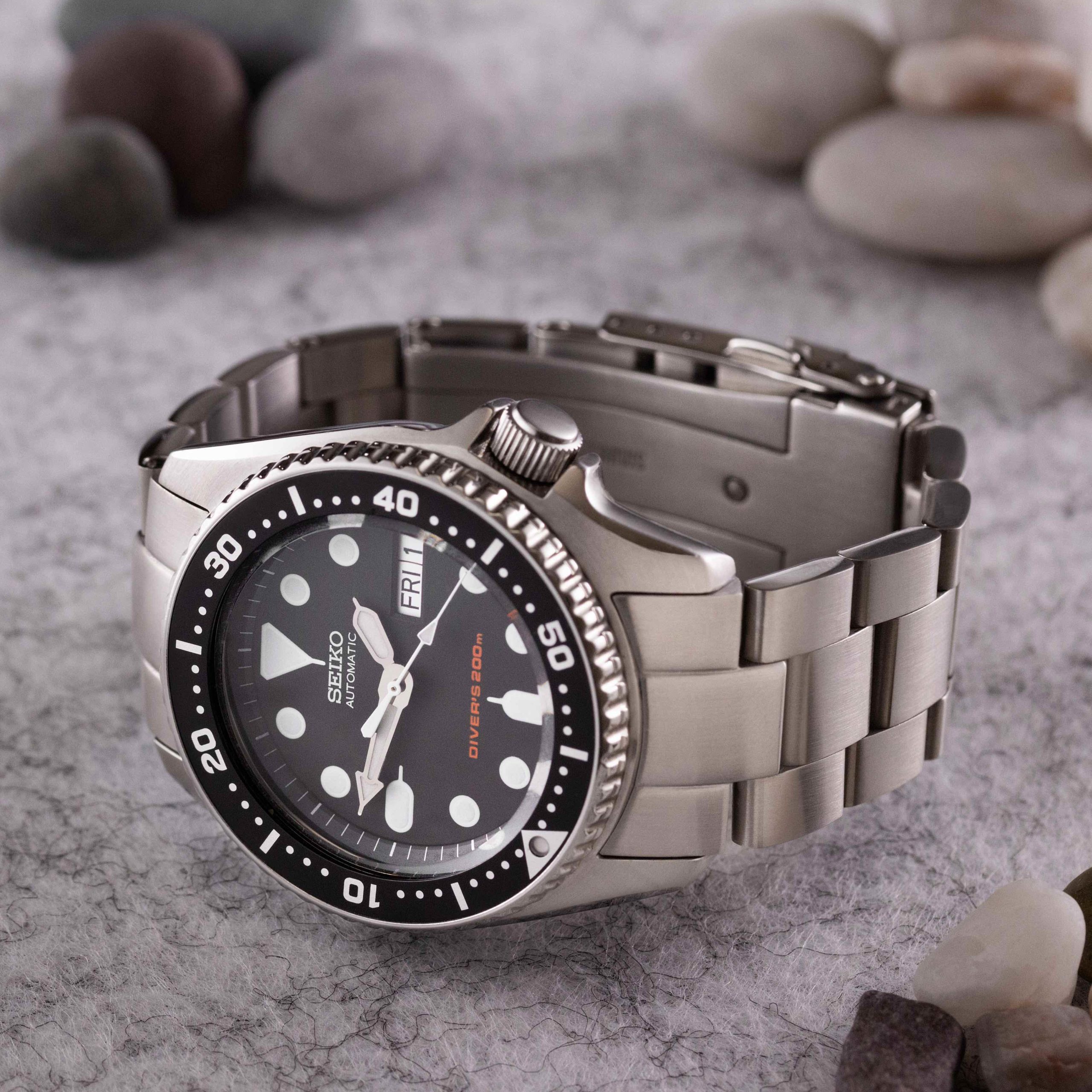 Seiko makes lots of inexpensive watches with compatible parts, which means it has a mature modding community and plenty of vendors for parts.
But those factors don't come together in the same way with most brands, so Seiko gets a lot of play in the modding community.
For Seiko parts, namokiMODS offers all the fundamentals in a wide variety of interesting colors and styles, as does Watch and Style.
KOMO sells several beautiful dials compatible with Seiko movements and also sells its own fully modded watches.
Casio watches are also modded fairly often. For Casios, one of the best resources is ordering spare parts from compatible models directly from the distributor.
But be sure to do your homework on whether the part you're buying will truly fit on the intended watch.
Where to Buy Watch Modding Parts
Here are some great places online where you can find watch modding parts and tools!
Namoki Mods
Offering all of the essential tools and parts, Namoki Mods is a comprehensive resource that's particularly helpful in getting beginners to dive head-first into modding.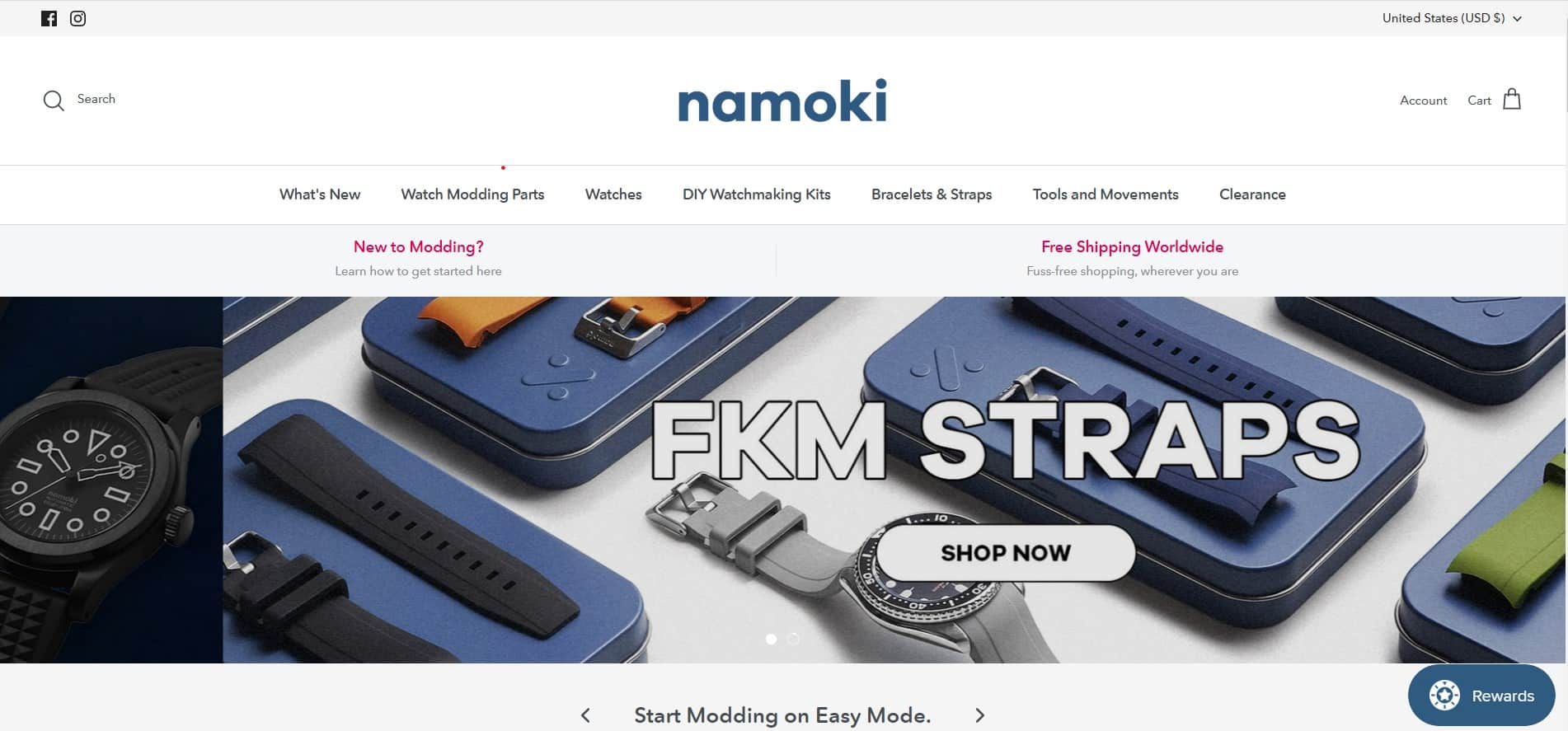 Not only do they sell watch movements, but individual rotors too. It's one of the ways they give would-be modders a sort-of-by-the-numbers, modular platform to experiment and build confidence.
However, there's another way to do this. They have full-on DIY kits that literally allow you to construct your own watches. Kits come with all of the parts, including the movement, the hands, the case, and even the tools.
If you're 100% new to modding, these kits give you hands-on familiarity with a watch's basic pieces and how they come together.
Watch and Style
Watch and Style is another excellent resource when it comes to the fundamentals of watch modding.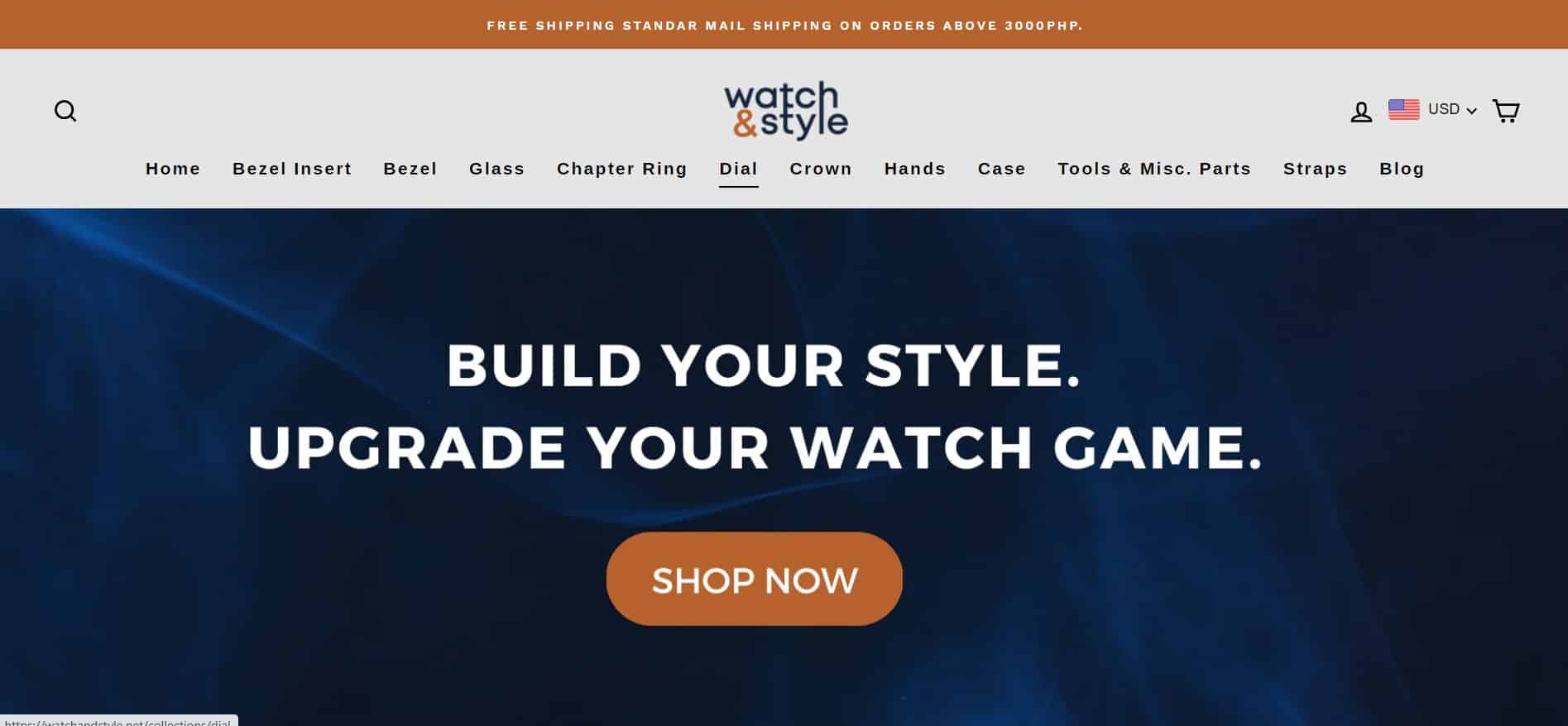 Like Namoki, they offer several watch parts that are compatible with easily-modifiable or effectively-modifiable models and tools like spring bars and gaskets.
For those of you looking to change up your watch's color palette, Watch and Style also really shines when it comes to cosmetic modding.
They're known for their wide range of dials, from sunrays of every color to hour markers of every style (including Arabic).
Since so many Seiko SKXs and SRPs are 38mm and up, it's definitely worth noting that Watch and Style actually offers 36mm cases.
And not just any 36mm cases, they sell clean, Explorer-style bezel cases and even beautifully fluted ones.
DLW Watches
In addition to standard tools and parts, DLW Watches also serves up a good number of in-house, hand-crafted pieces.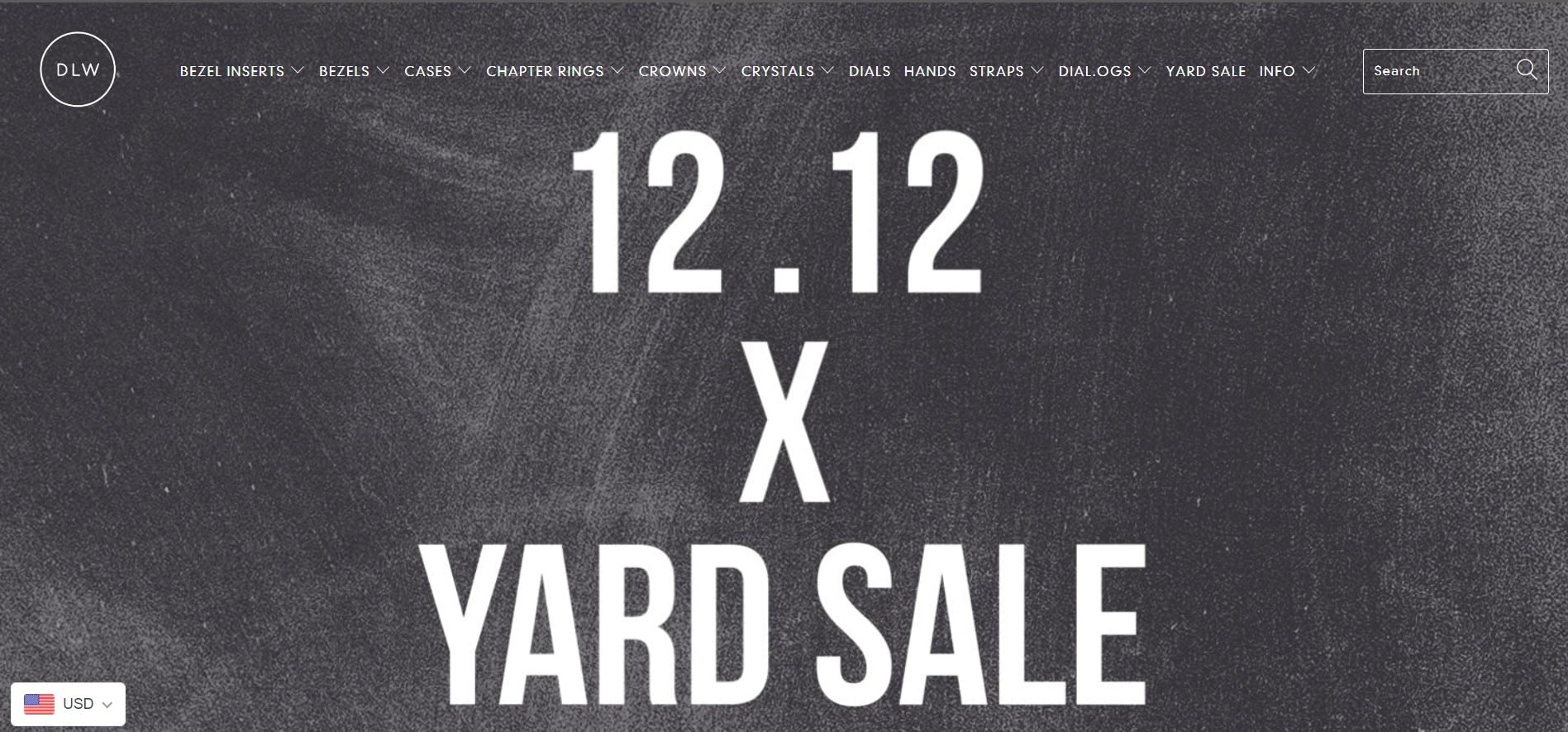 This makes them perfect for those of you trying to build a one-of-a-kind piece using few-of-a-kind parts.
Their Handcrafted Series includes truly unique dials with illustrations, mosaics, and speckled surfaces, in addition to distinct shades and hues.
If you're looking to start designing your own dials, the pieces here are examples of best practices, since you can analyze them up close.
Within this line, DLW also sells bezel inserts, hands, and chapter rings. They even offer fully modded watches using Seiko models as bases.
Etsy
You can basically find any watch modding part or tool on Etsy. As a market teaming with countless sellers, Etsy is best used for finding non-standard items.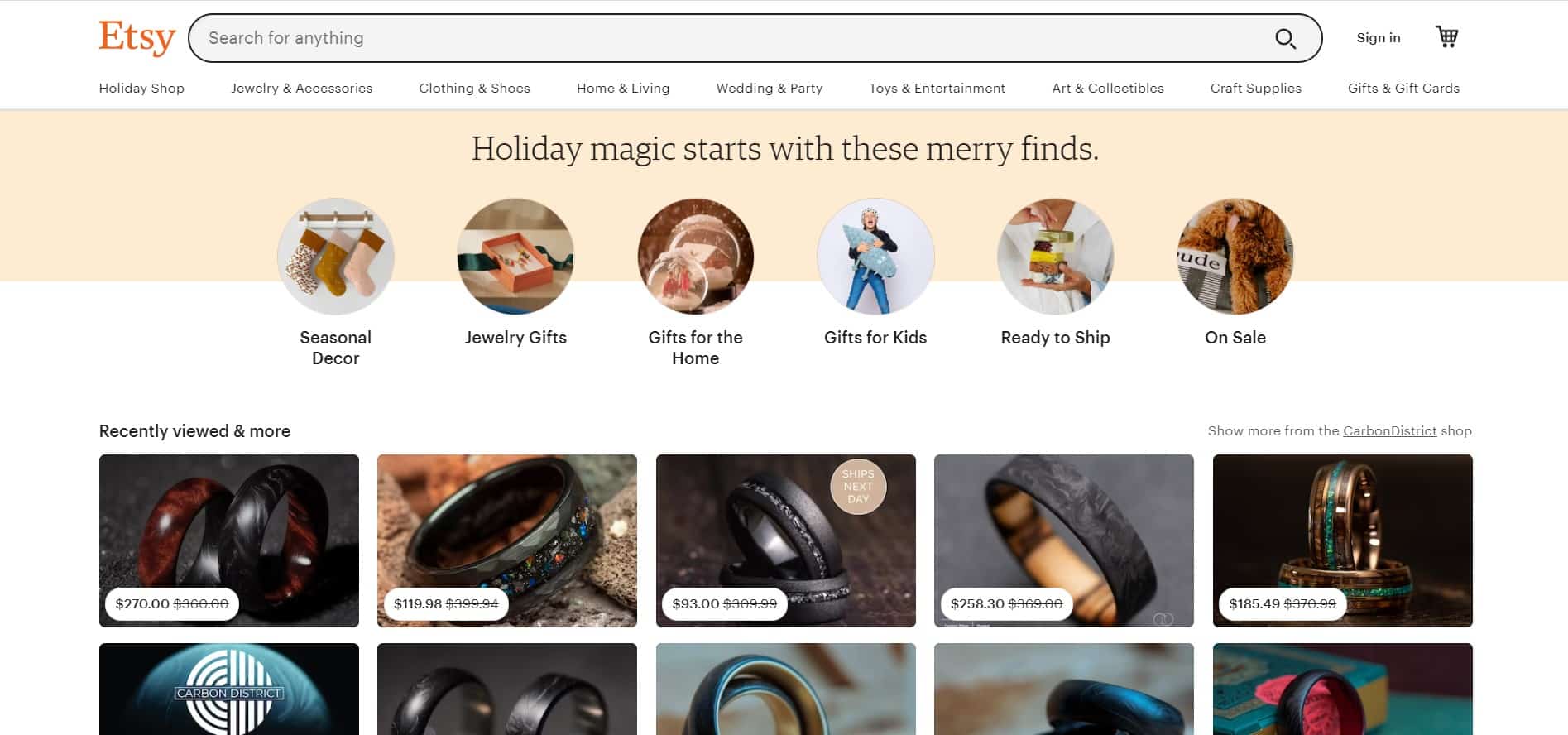 You can even commission custom items if you can't find what you're looking for.
If you're going for a super-specific look, say, a zebra-striped chapter ring, you're most likely to find resources within the Etsy community.
Who knows? You might even find the exact watch or homage you planned on modding into existence already being sold.
Trying to do something really unconventional with an old Seiko? Or, looking for a leather strap that'll fit the non-standard lugs of a watch model you acquired from a now-defunct microbrand?
Etsy is always going to be your best bet for these kinds of obscure parts.
Lucius Atelier
Lucius Atelier boasts an impressive range of textures and treated materials.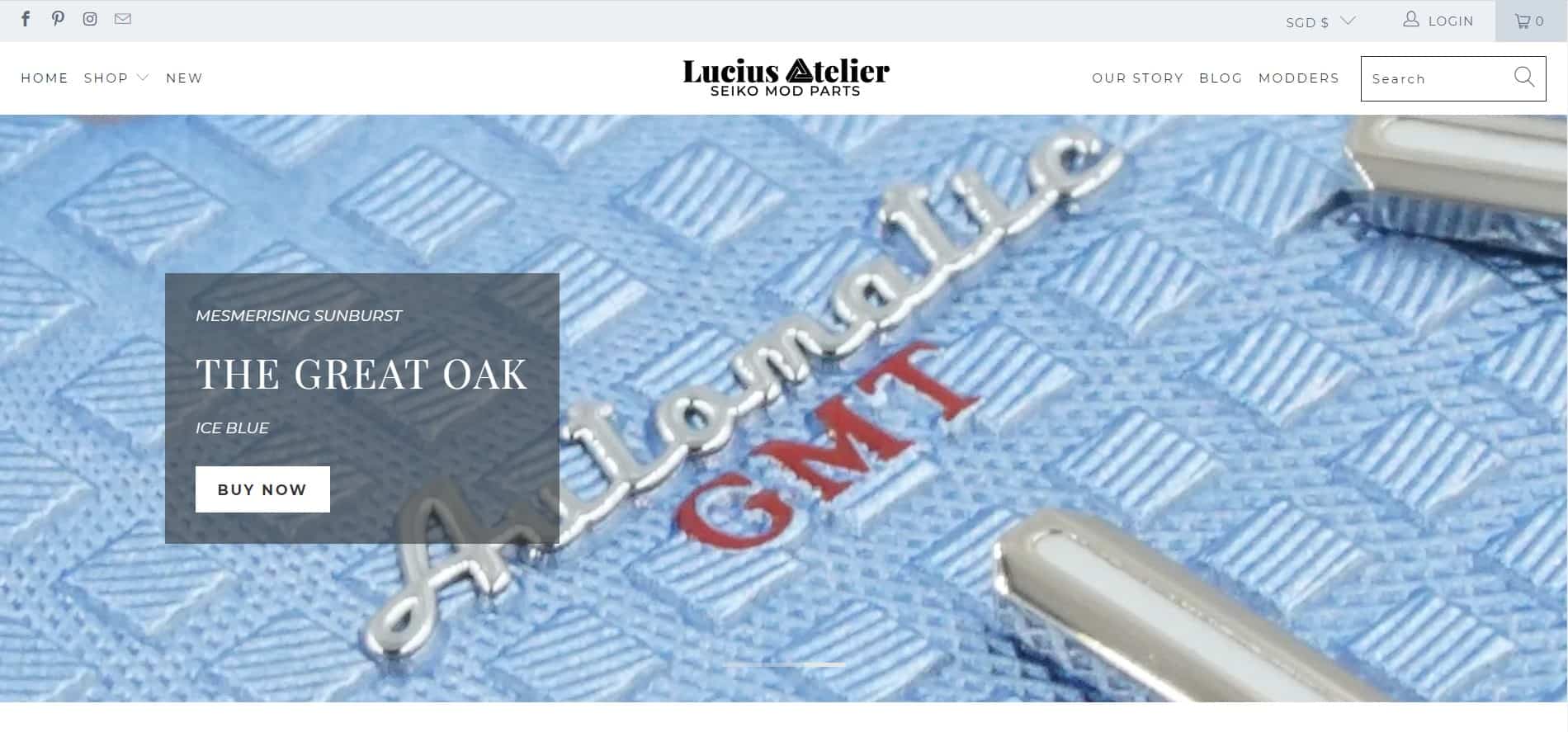 I definitely recommend them to those of you who want to add some topography to your watches or build your own "limited edition" version of something.
At the time of this writing, they're selling a black-DLC treated case (and the matching oyster bracelet) for an Explorer I — for those of you bold enough to actually mod a Rolex.
They have meteorite dials, marble dials, and a mind-bending hemicube dial.
Lucius Atelier is also a good resource for information. Their blog covers topics like part-and-model compatibility comparisons, and stories about the author's specific watch modding process.
Seiko Mods
Since Seiko undeniably builds the most watch-modifiable timepieces, a lot of modder resources end up being Seiko-specific or mostly Seiko-specific.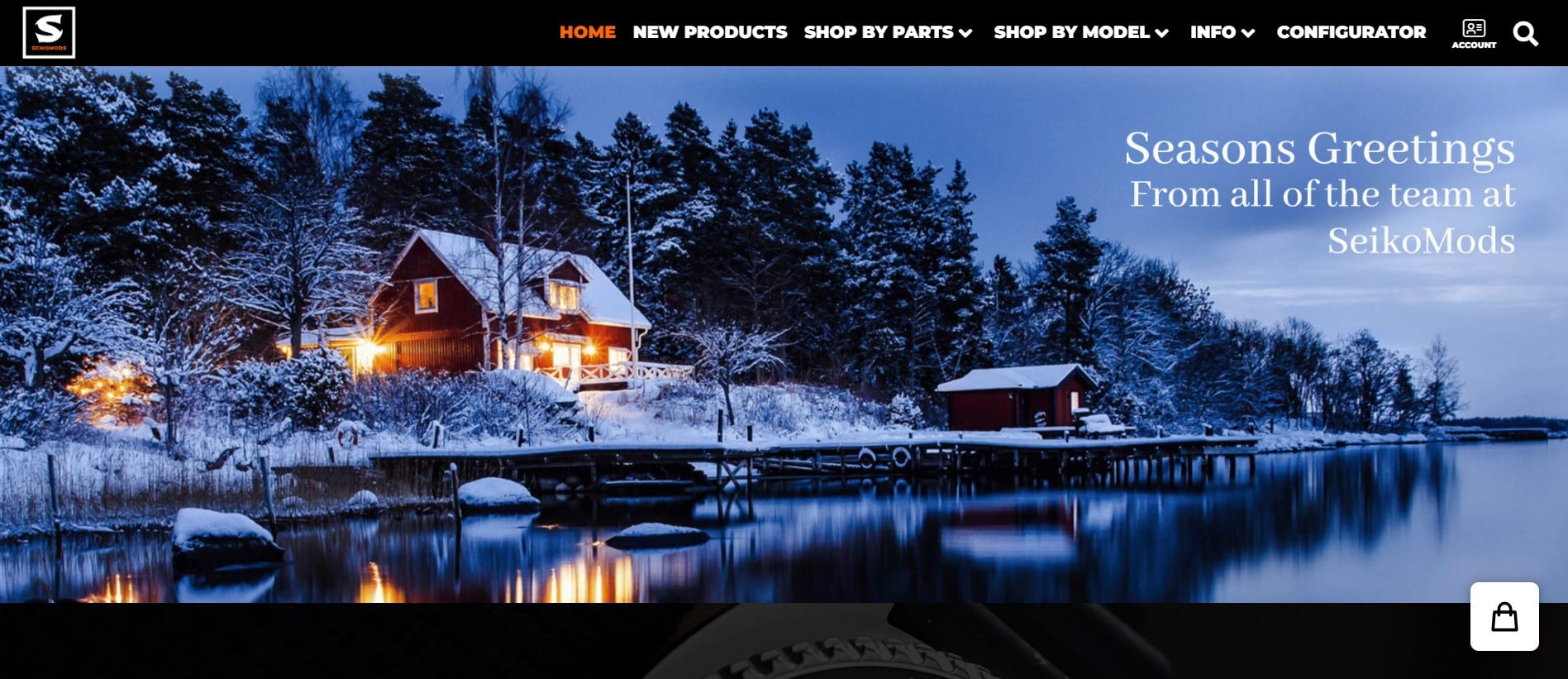 Seiko Mods, as their name suggests, is purposefully exclusive for changing up Seiko watches. In fact, the landing page suggests you start your search by picking which Seiko model you're working with.
They have over 40 cases, Turtle-specific chapter rings, and NH-compatible GMT hands.
If you love a Seiko model that's hard to find or is a limited edition release that's outrageously priced on the secondary market, Seiko Mods is a good place to turn to recreate those models.
Crystal Times
While most retail sites that sell modding parts and tools are usually based in Southeast Asia, Crystal Times is fully USA-owned.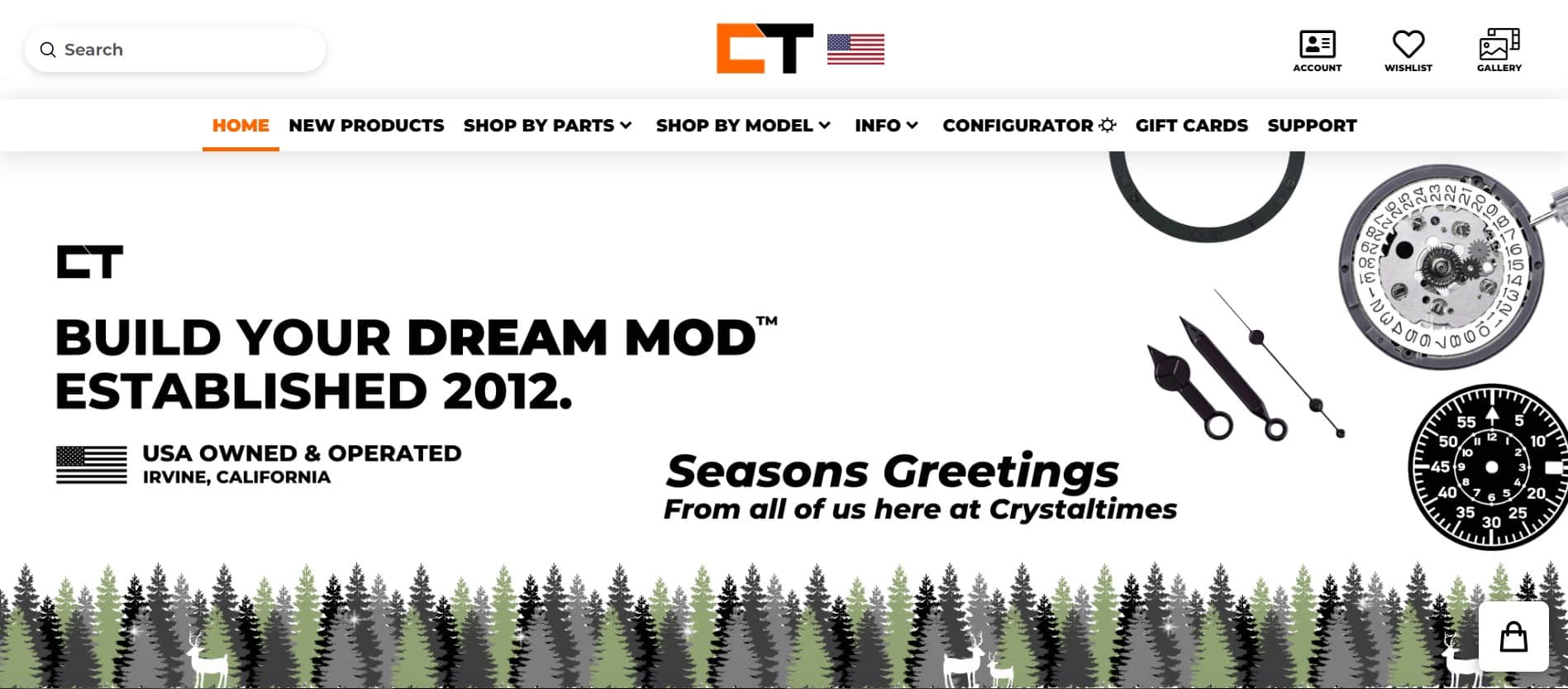 Their Irvine, California location comes with a lot of benefits if you're ordering from North America.
There's free shipping anywhere in the US, pretty quick shipping to Canada and Mexico, and they even offer reduced FedEx two-day delivery.
And, speaking of customer service, they always respond to emails (which you can send via the chat option on the website if someone isn't at the helm) within two days.
So, if you last-minute need that Panerai conversion watch case for an SKX that you're gifting for a soon-to-happen birthday, Crystal Times is a good option.
Long Island Watch
Long Island Watch is a trusted place to buy brands with cult followings, like Squale and Zodiac, for reduced prices.
They also happen to have a pretty sizable watch modding section, featuring crystals, end-link converters, and bezels.
Long Island Watch is a great retailer for upgrade modding.
They often have the same exact crystal shapes that you get in specific Seiko models, for example, a boxed-shape or a double-domed, but in sapphire with AR coating instead of Hardlex.
Watch Modz
While Watch Modz doesn't have the tool section that Namoki does, it definitely rivals them when it comes to parts. They have so many parts available, in countless colors and materials.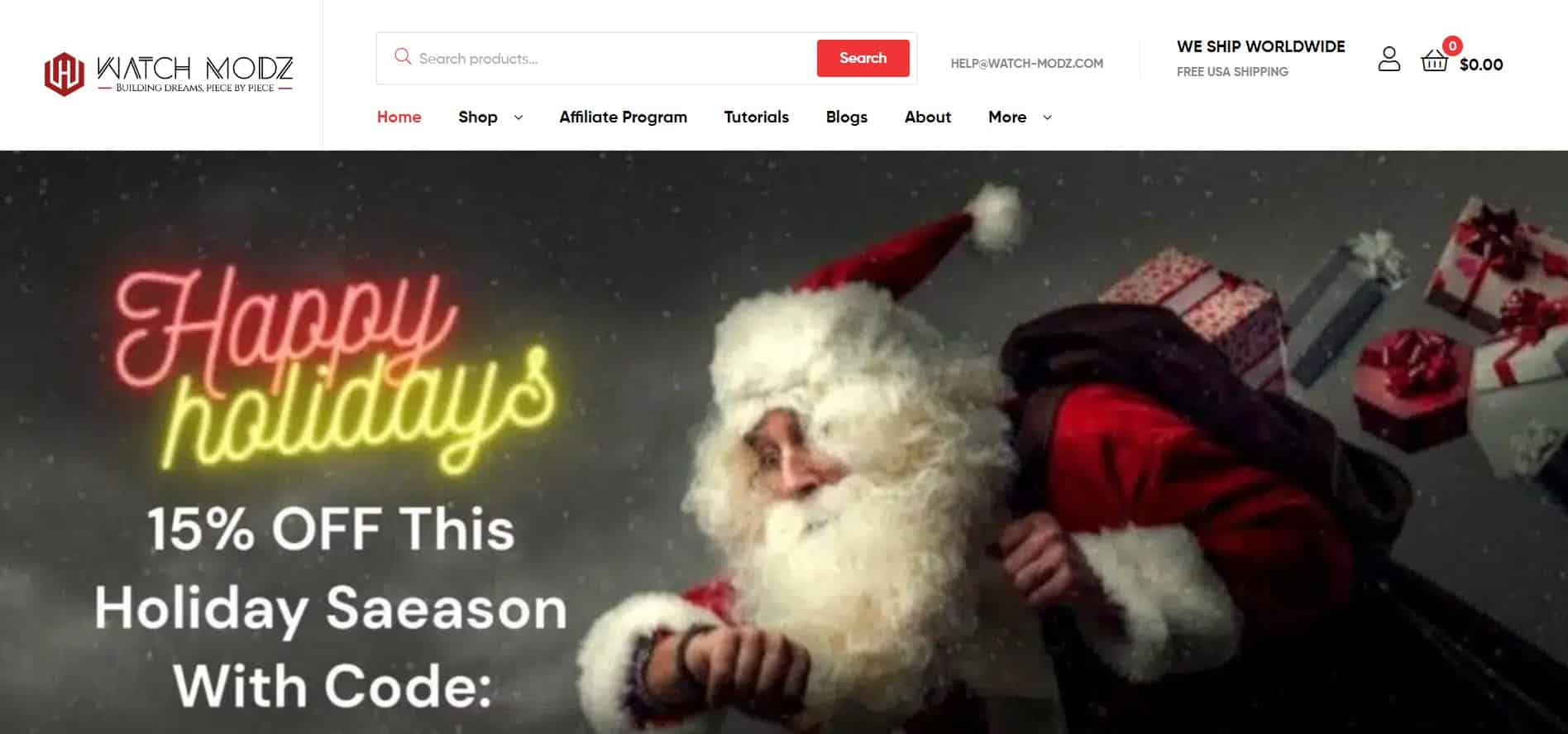 Their massive case section offers more than just Seiko styles and includes Casio and Sub cases as well. They even often have the hard-to-find translucent phantom sub case available, fully lumed.
Check out their collection of signed crowns in unique designs, including knurled variants and the rainbow-hued chameleon coined crown.
On top of being a good modding resource, they're a great place to turn to for broken or missing pieces.
Dagaz Watch
Considering how small-scale Dagaz Watch is, it's truly commendable the level of detail and expertise they throw into their services.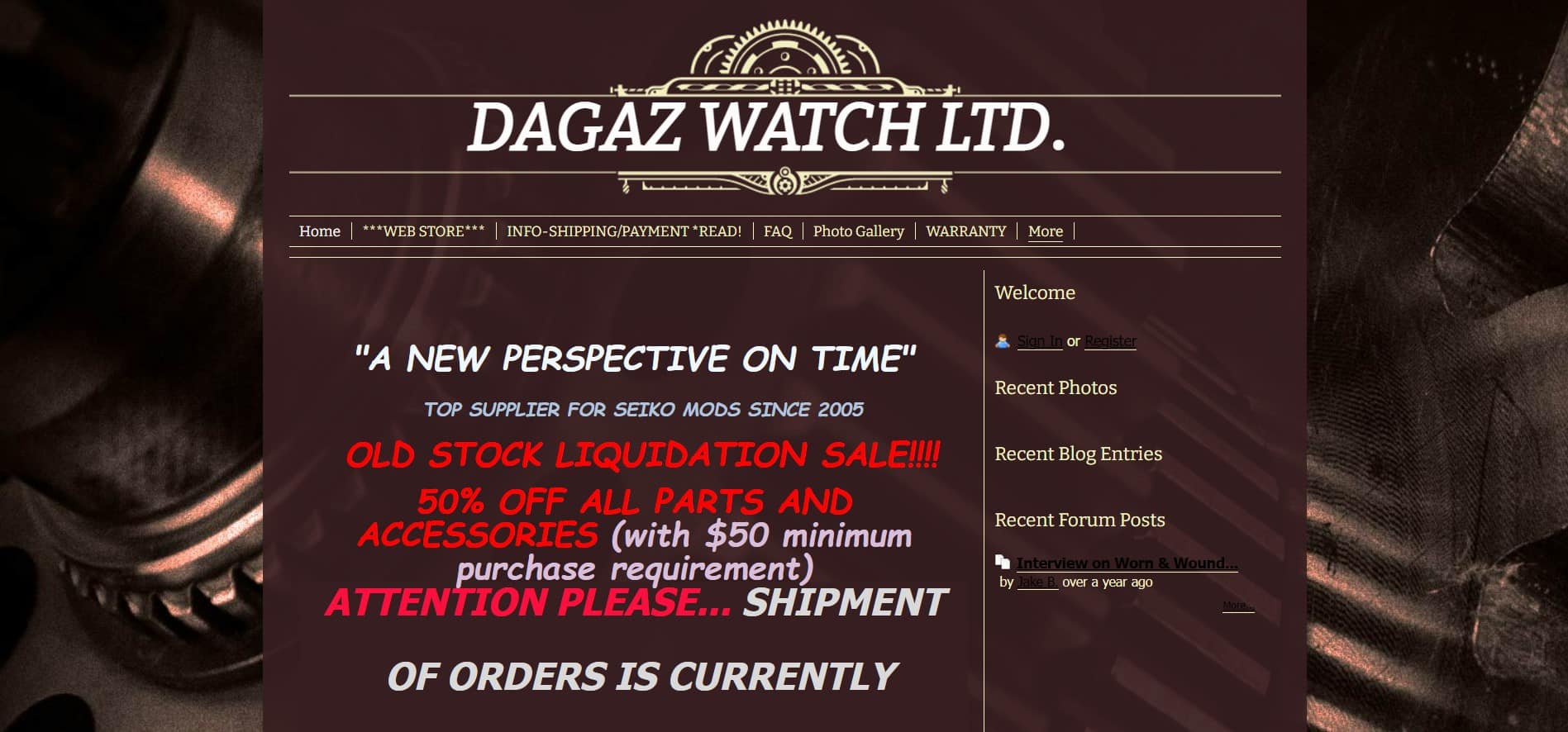 The fact they use their own photography versus just stock images, and that they give nato straps and Zulu straps their own dedicated sections, are just two examples of this.
It just makes you feel like they know what they're doing (and they do). Plus, it's always good when you know exactly what you're getting before you get it.
Another cool thing they offer is ETA parts. They aren't always in stock, but if you want to Swiss up your old Casio or Seiko, they're at least a good resource to begin with.
FAQs About Modding Watches
Here are the answers to some FAQs about watch modding.
What Is a Watch Mod?
"Mod" is short for modification, so a watch mod is some alteration made to a wristwatch. But a mod is typically more than a strap swap.
You can think of watch modding as taking place on the watch head itself. Most often, watch modding involves a new handset, bezel insert, or dial.
What Do You Need to Mod a Watch?
Picking up a watch repair kit like this one is a quick way to cover the fundamentals: tools for handset replacement and multiple types of caseback removal, along with pliers, tweezers, and spring bar tools.
After a while, you should consider investing in higher-quality tools from a company like Bergeon.
What Watches Can Be Modded?
Any watch can be modded in the most basic sense of the term: altering its appearance from the way it was when you bought it.
But some watch brands, like Seiko and Casio, lend themselves better to modding because they're inexpensive (so it's not the end of the world to damage them) and broadly compatible with each other (so there are lots of parts out there you can buy).
Which Seikos Can You Mod?
The most popular Seiko watch to mod is the SKX007 (and its variants) because of the wide availability of custom parts, and now parts are becoming available for its successor, the SRPD series watches.
Lots of parts are also available for the Seiko SRP, or Turtle, another one of Seiko's most popular watches to mod.
Where Can I Buy Watch Modding Tools?
Modding sites like Namoki and Watch and Style sell a range of tools, but Amazon is undoubtedly the best place to find literally any watch modding tool.
Time To Get Started
Now that you know the basics of modding watches, it's time to buy a watch tool kit and get started modding! Just remember to start on an inexpensive watch before you try modding your prized timepiece.
Questions? Comments? Leave them below!