In this post, we'll share our hands-on review of the Boldr Venture Wayfarer to help you decide if it's a good watch to add to your collection.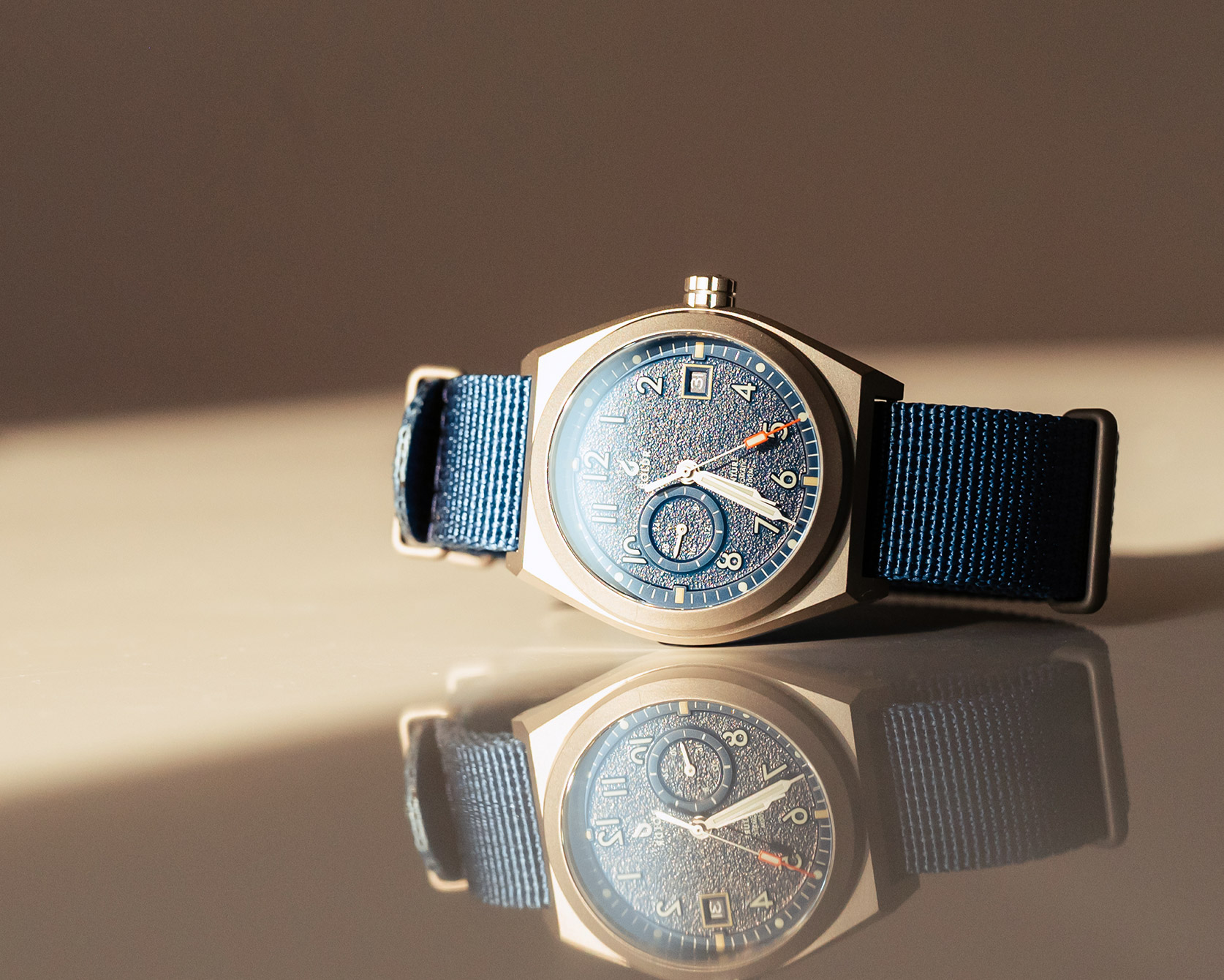 Hit them with the jokes; they've heard them. Make your best puns; they've seen them. A play on words? They've received all of them and then some.At this point, nothing could surprise the people at Boldr when it comes to their brand and what they're doing.
What shouldn't surprise us is how solid this brand has been, is, and could very well continue to be.
Who is Boldr?
Boldr began back in 2015 like a lot of microbrands did, backed by Kickstarter, though their approach, reasoning, and design behind the creation of their brand differed from so many others.
Yes, they wanted to go with the adventure / outdoors theme and yes their watches were marketed as robust.
But the brand isn't wholly about that. To their first point, they encouraged the people who wore their products to, well, be bold; to take risks, go down a different path, and go beyond.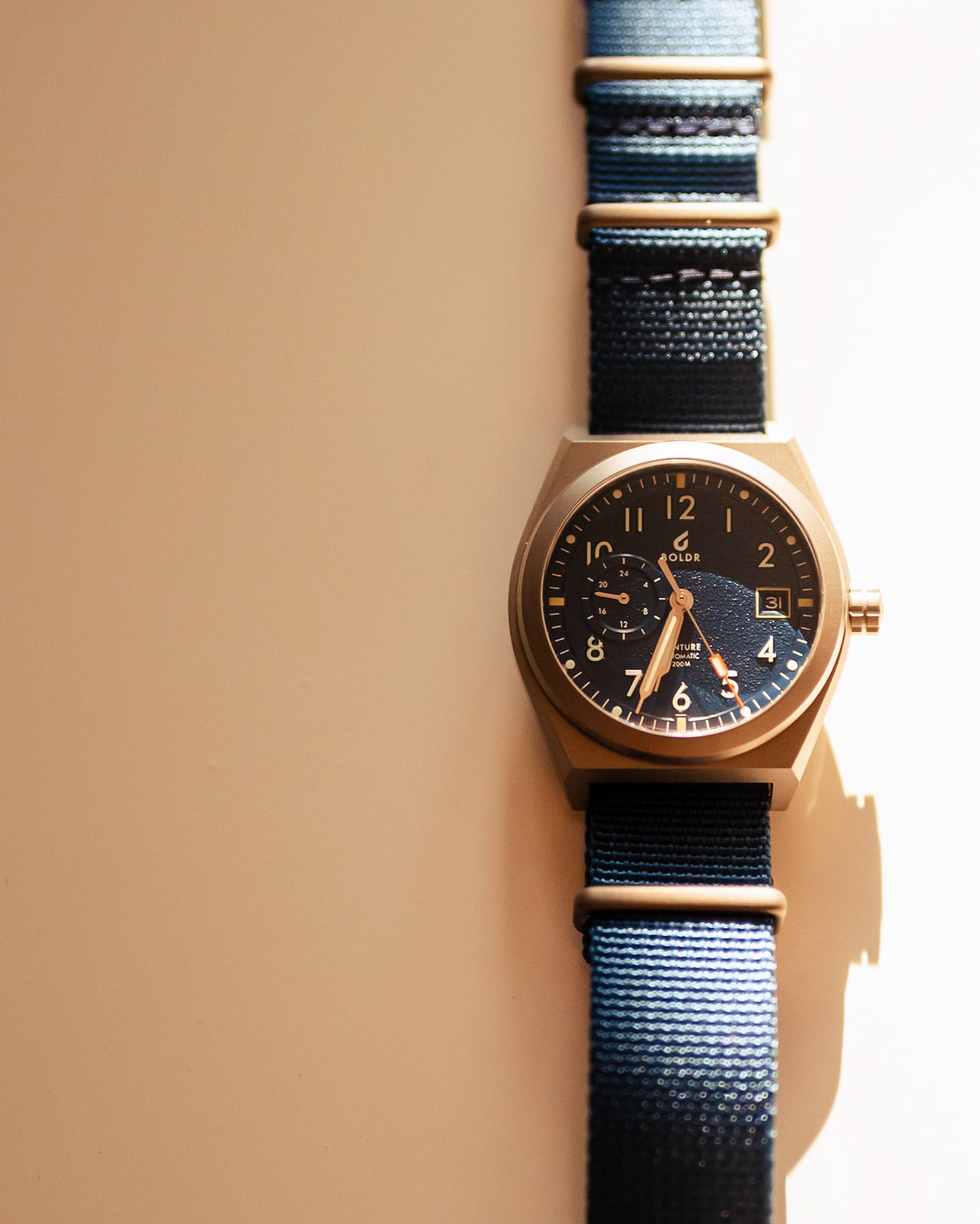 Which would've sounded like lip service had they not walked the walk as well: Boldr gives back to the people in its communities whether that be through endorsements or supporting local artists.
And even bigger than that is an active pledge to use 80% sustainable, environmentally-friendly materials with their products which isn't a promise you come across in most companies, let alone a watch brand.
So, we dove into this "do anything, go anywhere" brand with their Venture Wayfarer-Navy, approximately $339. Styled after the classic 24-hour sundial watches of times gone by, it certainly looks like it's ready to handle anything you throw at it but is that actually the case?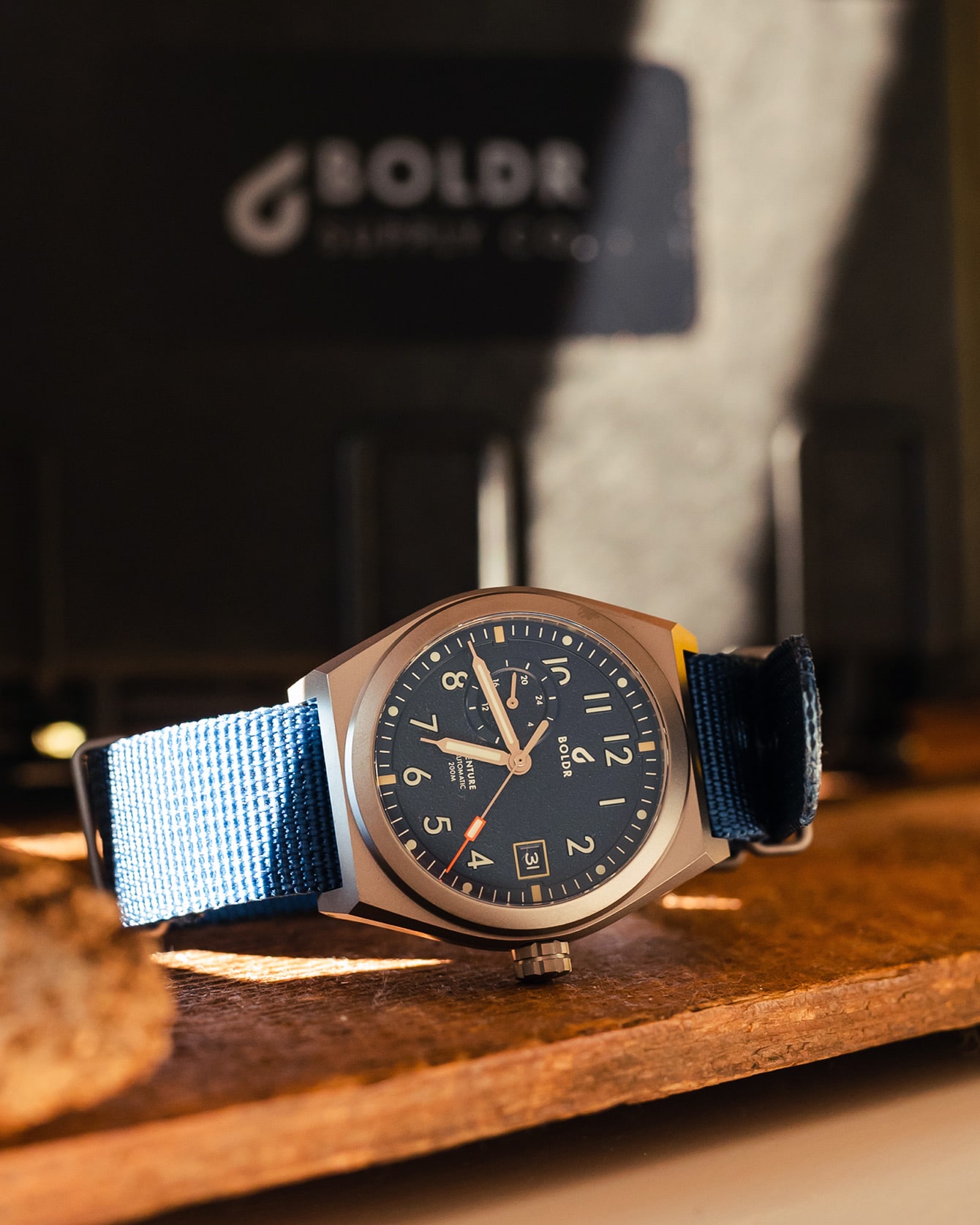 Now we've all ingested the lists, the videos, the recommendations, etc about watches at different price points and where a brand may land. Point in fact, Boldr is different from the rest just by the case it came in.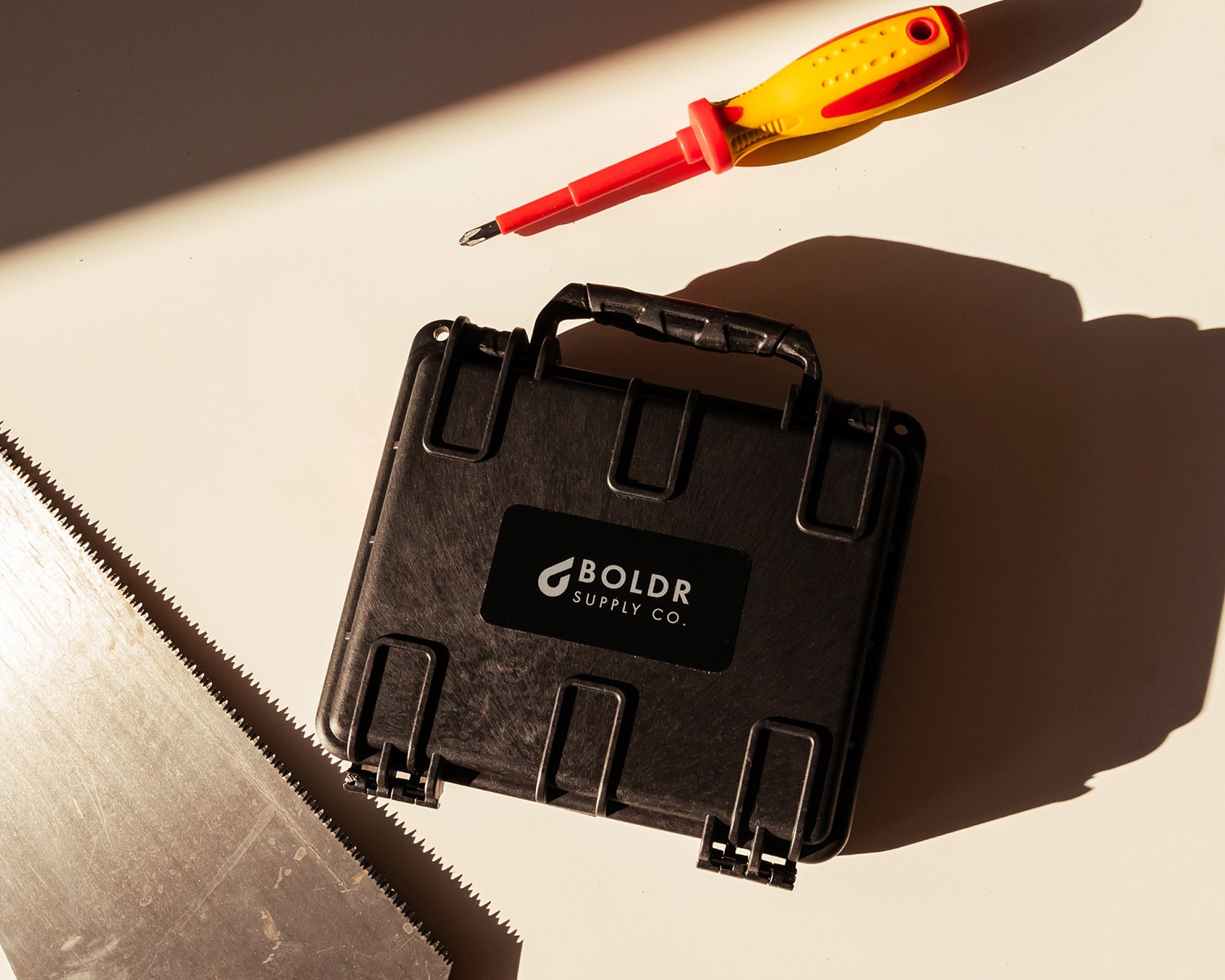 Far from being too gimmicky, the Wayfarer arrived in a miniature case that looked like we could throw it off of a cliff and it would be fine. And then getting to the actual watch?
Face it, we've all had reservations about being underwhelmed after a long career of spending money on timepieces and then actually getting them on the wrist and feeling some disappointment. But the Wayfarer pretty much blows past those feelings.
Maybe it's because we're suckers for a blue dial watch with orange accents, or for a timepiece that has some spirit, or for a simple-ish design. But the Venture Wayfarer does something that few others in its price range can.
Specs
The Wayfarer has a matte dial which makes for some interesting shades depending on the light you're in. But the dial and the hands have a Japan Superlume added to them so you can definitely count how long you have left before you have to get up from work somewhere between midnight and 4AM.
Boldr did take a small cue from color theory when designing a lot of their watches and the Wayfarer falls under that: with those paler orange touches in the markers and that unmistakable but welcome touch on the minute hand, it's just an overall complementary and pleasing face to look at.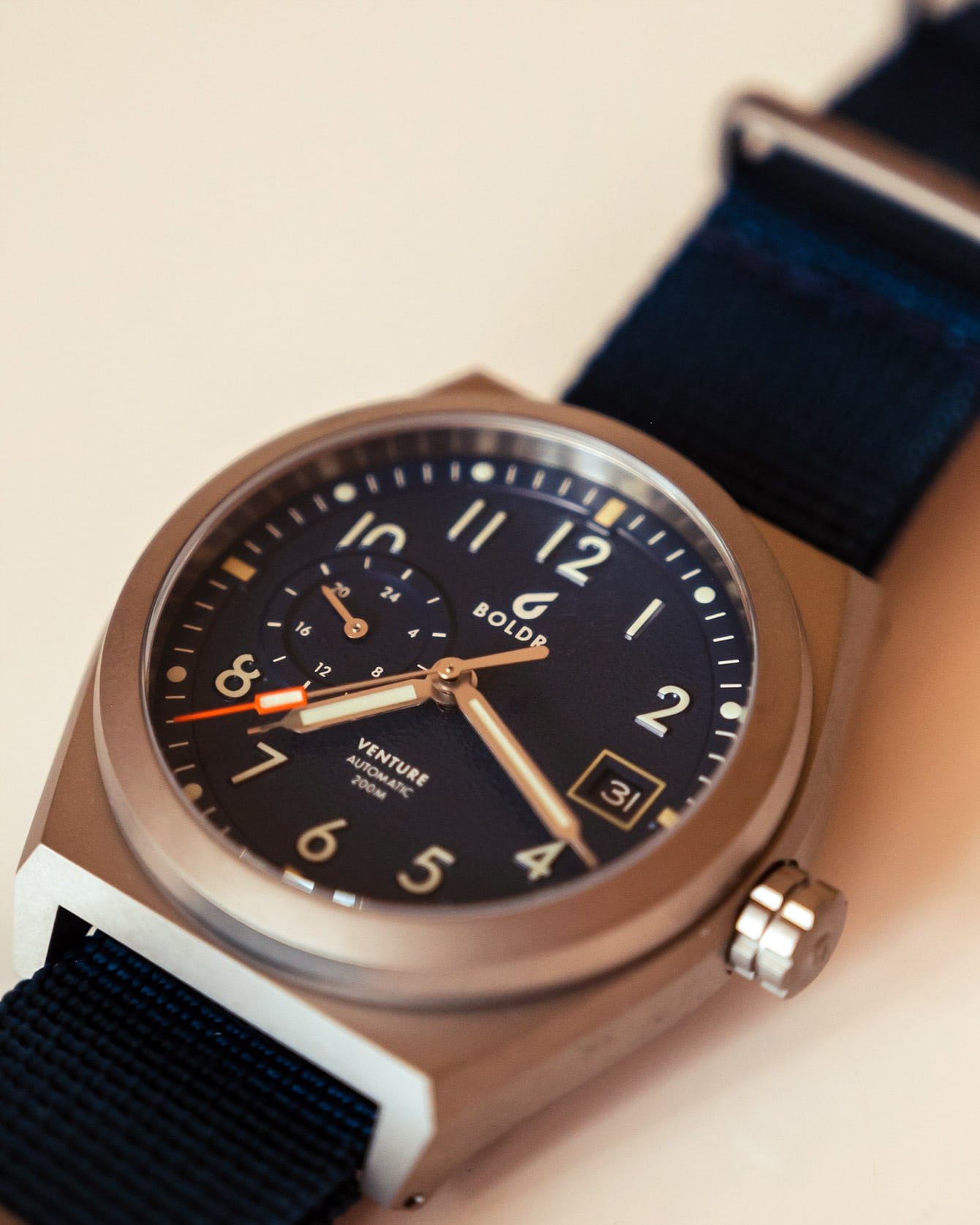 This watch has a 38mm titanium case and a thickness of 12mm, with a lug to lug of about 44mm. All things considered, it's a lightweight of a watch, barely noticeable on the wrist which should be a plus for many of us.
The case itself has their signature angular lugs which do a lot of wrist hugging and where the caseback has some artwork that connects to the theme of the watch, which is a nice touch. In short, it's as comfortable as it gets.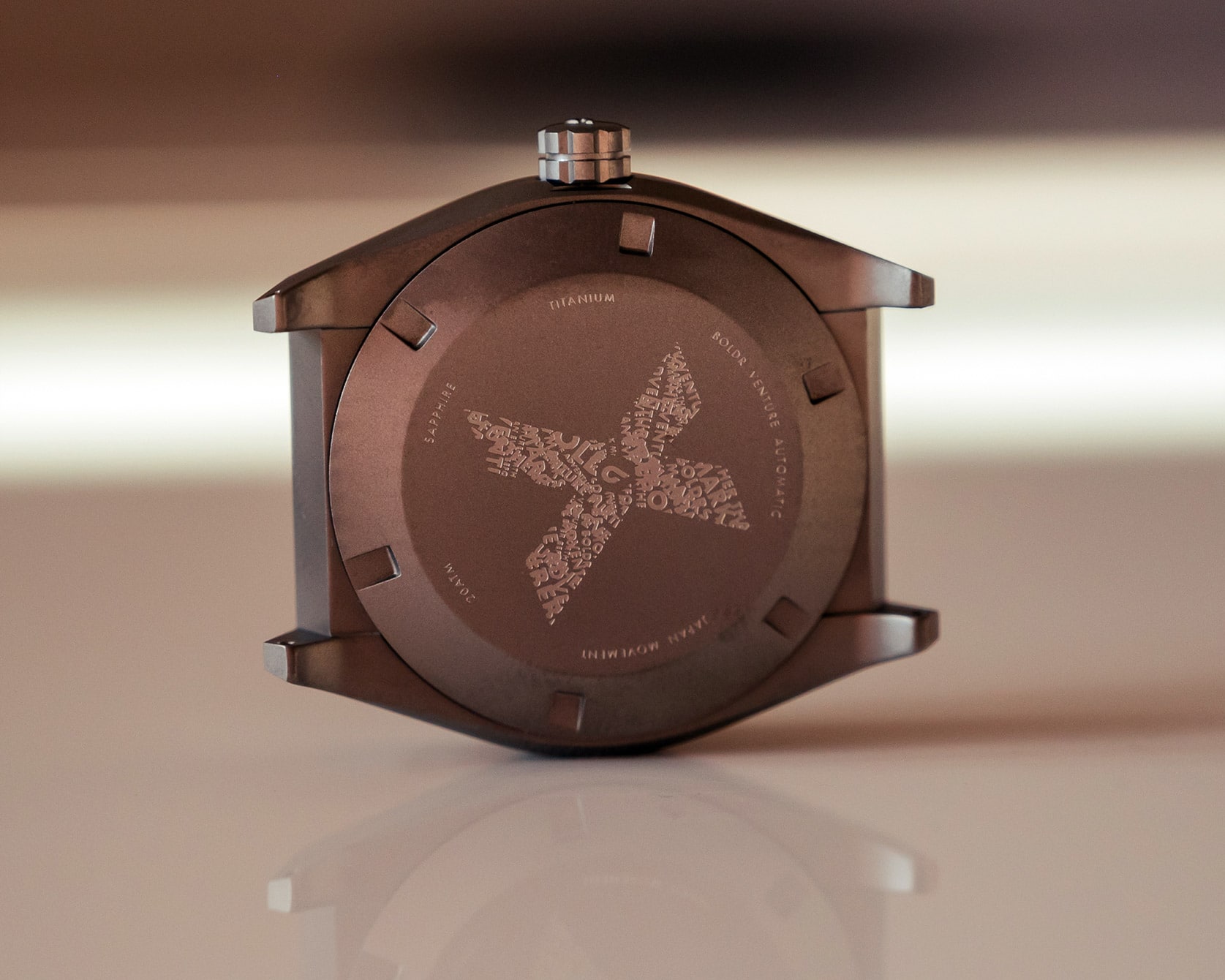 The Wayfarer comes with a nylon nato strap that seems to be en vogue right now and with a lug size of 20mm, the universal strap size, you'd better believe you'll be swapping out the blue it comes with for another eventually.
Which, good news, you don't even have to leave the Boldr website for since they have an entire catalog of straps to peruse.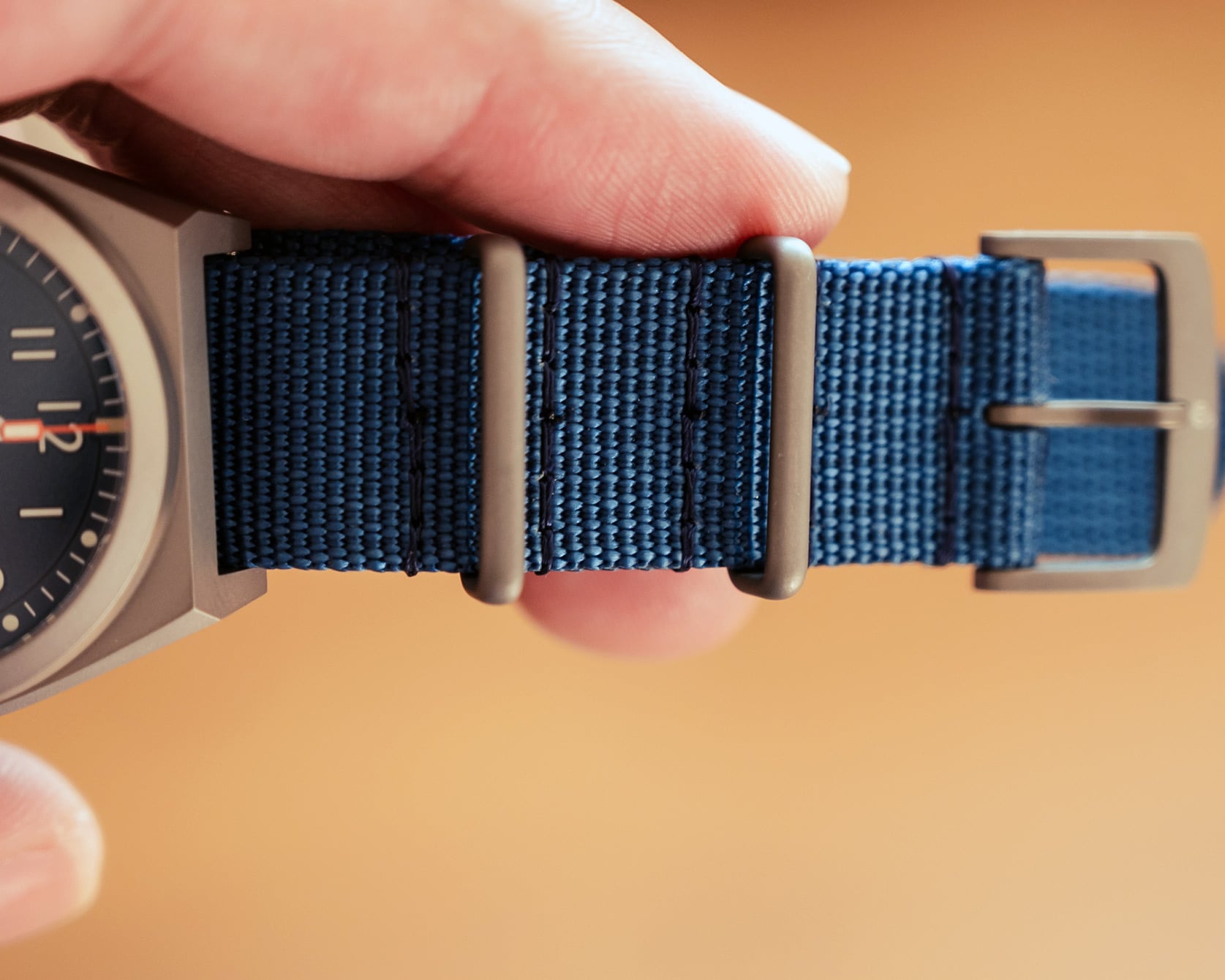 The movement is a Japan Miyota 8217 Automatic with the hacking seconds and its got a water resistance up to 200m (or 600ft) which means in the summer, you ought to take this one down to the pool.
Final Thoughts
We'll call it like it is: if you've got the funds, put this watch in your collection.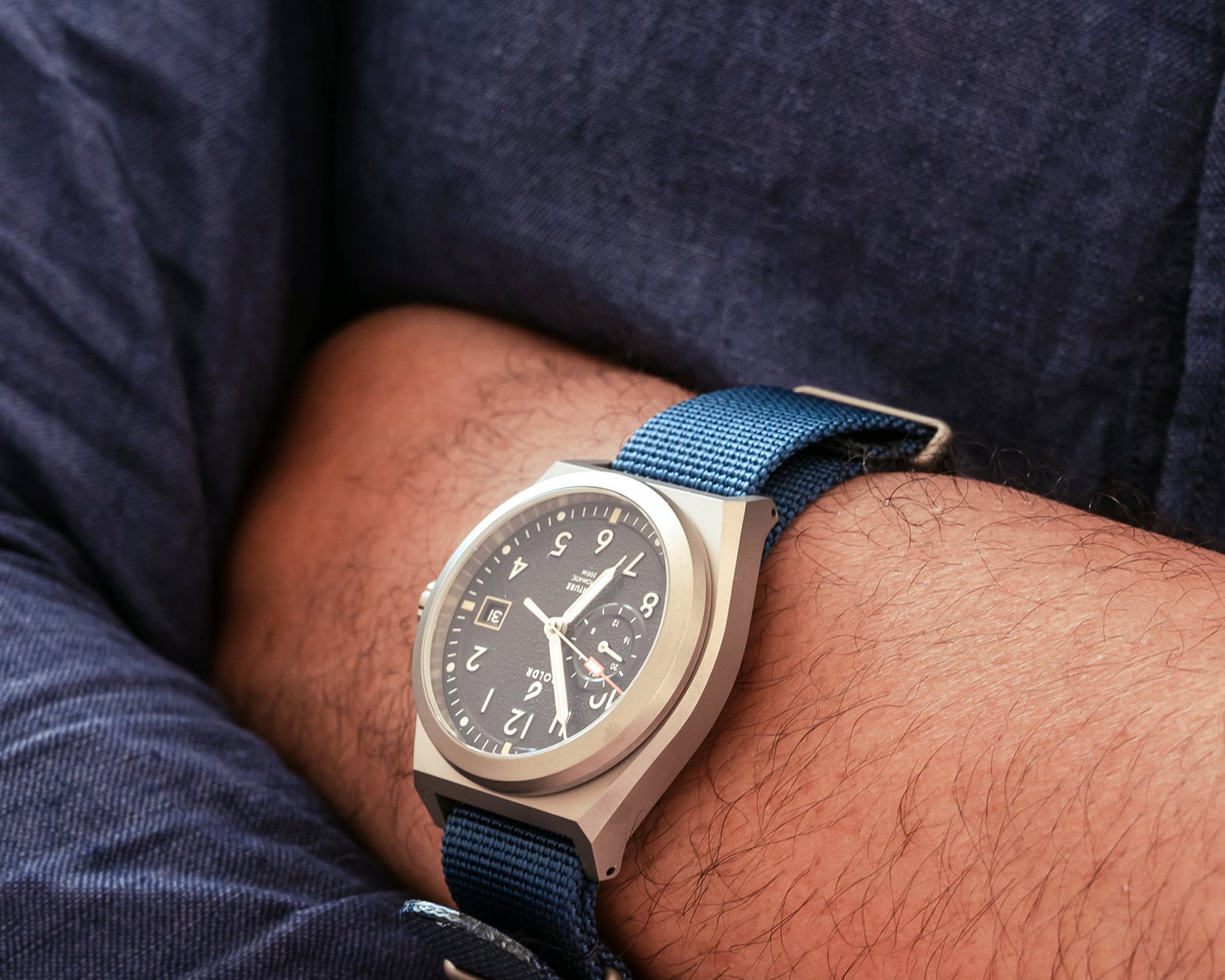 It's easy to wear, the ethos around the timepiece is something we can all get behind, and you've got a lock on that versatility angle when you inevitably go for the strap swapping.