Asking yourself, "what is an automatic watch?" I provide an extensive history and all the details you need to consider before investing in one.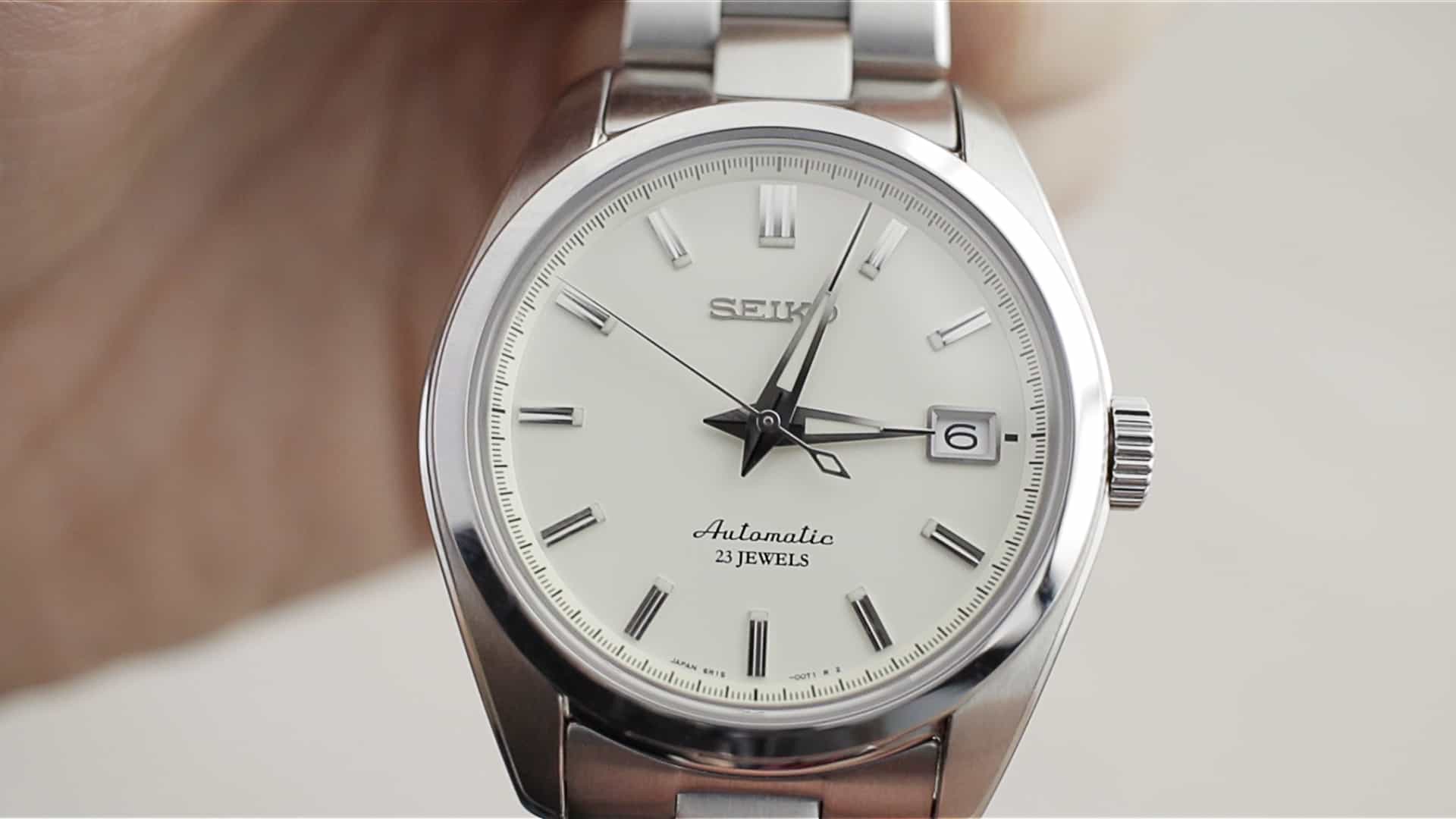 An automatic watch, also known as a self-winding watch, is a type of timepiece that harnesses the motion of the wearer's wrist to power its movement.
Inside the watch, a rotor moves with the wearer's arm motion, winding the mainspring that stores energy. This energy fuels the watch's mechanics, allowing it to function without manual winding or battery replacement.
With a sweeping second hand and intricate craftsmanship, automatic watches are revered for their mechanical ingenuity and often feature transparent case backs for a view of their intricate inner workings.
Automatic watches require regular wear to keep them accurate, as prolonged inactivity can lead to stopping.
The History of Automatic Watches
Back in the late 1770s when automatic watches were first introduced, they were referred to as 'self-winding' timepieces.
The credit for their innovation goes to Abraham-Louis Perrelet, who created the earliest version, involving a weighted pivot positioned on the movement's side.
In 1778, a competing watchmaker, Hubert Sarton, introduced a variation featuring a more recognizable central rotor setup.
These initial experimental mechanisms were tailored for pocket watches. It wasn't until a century and a half later that automatic movements found their way into the wristwatches we are familiar with today.
The advancements spurred by World War I, including the streamlining of wristwatch manufacturing processes, played a pivotal role in this evolution.
Introduction of the First Automatic Watch
In 1923, John Harwood, a watchmaker from Britain, obtained the first patent for an automatic wristwatch.
Named after its creator, the 'Harwood Self-Winding Watch' intentionally lacked a crown, ensuring complete protection against external elements instead of a crown adjusting the hands required turning the watch's bezel.
The initial automatic watch had a power reserve of 6-12 hours and employed a bumper mechanism to prevent excessive winding.
Rolex Enters the Market with Automatic Watch
In the 1930s, Rolex introduced what could be considered the earliest functional automatic watches through the progressive enhancement of their 'Perpetual' rotor collection. They featured an impressive power reserve exceeding 24 hours.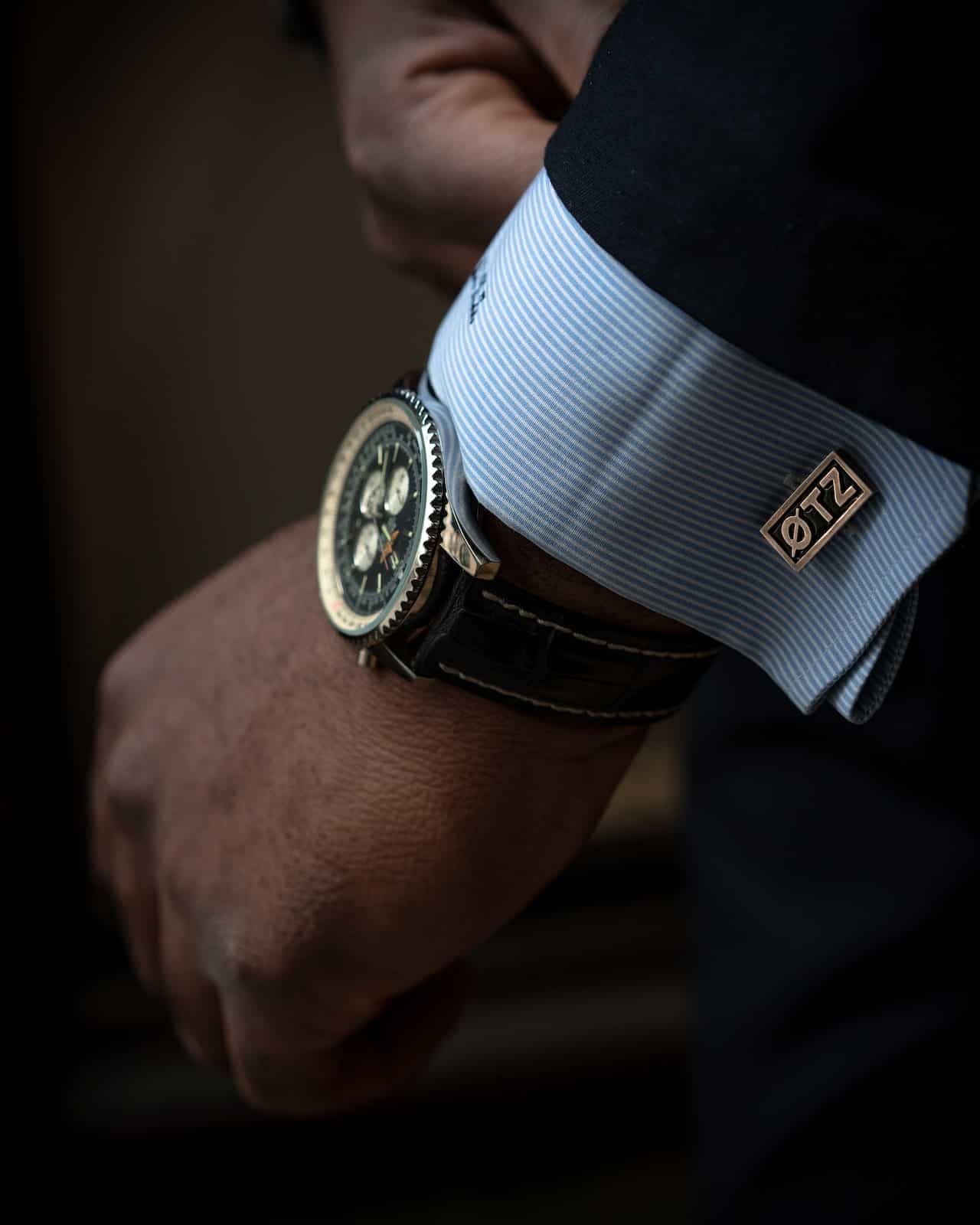 In 1956, Rolex issued a public apology to Harwood after claiming they were the pioneers of the self-winding rotor mechanism.
How Do Automatic Watches Work?
Automatic watches operate without reliance on electrical circuits, eliminating the need for batteries.
Instead, they employ intricate arrangements of gears and springs reminiscent of traditional clockwork mechanisms. Rather than drawing energy from a battery source, these mechanisms rely on the user to provide energy for their operation.
This is achieved by manually winding a lengthy coiled spring referred to as the mainspring. Once fully wound, the spring gradually releases its stored energy, which in turn powers the other components of the watch over time.
Parts of an Automatic Watch
What constitutes the heartbeat of an automatic watch? Below are the primary constituents and elements comprising an automatic movement:
Assembly Parts
Crown Assembly
Mainspring
Gear Train
Escapement Mechanism
Motion Work
Main Parts
Balance wheel
Complications
Escape wheel
Hairspring
Jewel bearings
Oscillating rotor (automatic watches only)
Setting jumper & lever
Spring barrel
Support plates
Winding stem
Winding pinion
Yoke & sliding pinion
What Is an Automatic Chronograph Watch?: Mechanical vs. Automatic Movements Explained
An automatic chronograph watch is a marvel of precision engineering and horological craftsmanship. It operates using an automatic movement, which is a type of mechanical movement in a watch.
The appeal of automatic chronograph watches lies in their intricate movements and the combination of mechanical precision with functional versatility, making them highly sought-after timepieces for watch enthusiasts with a penchant for style.
Mechanical Movements
Conventional mechanical watches equipped with hand wound movements necessitate users to manually rotate the crown (the circular component located on the watch's side) several times to initiate their operation.
This process resembles winding clockwork toy cars, as turning the crown directly winds the mainspring. This action is repeated every day or two to sustain the watch's power, or else it will lose energy and stop functioning.
The majority of mechanical watches available today feature automatic movements. These watches require only consistent wear to remain operational.
Automatic watches wind themselves without direct intervention. However, this doesn't imply that energy is spontaneously generated; it must originate from a source. Automatic watches derive their energy from the wearer's movements.
Automatic Movements
Automatic movements are an evolution of mechanical movements, featuring an added substantial rotor that responds to the natural motions and vibrations throughout the day.
The rotor's automatic rotation effectively winds the watch's mainspring on your behalf, ensuring that the watch remains accurate as long as you wear it every day.
Winding Watches Manually or Automatically
Hand-wound watches are activated by turning the crown. On the other hand, there are automatic watches.
Each automatic watch features a rotor crafted from a dense material like gold or platinum to provide the necessary force for winding the movement.
When the wearer's arm is in motion, the rotor swings back and forth, initiating the movement of gears and the winding of the spring.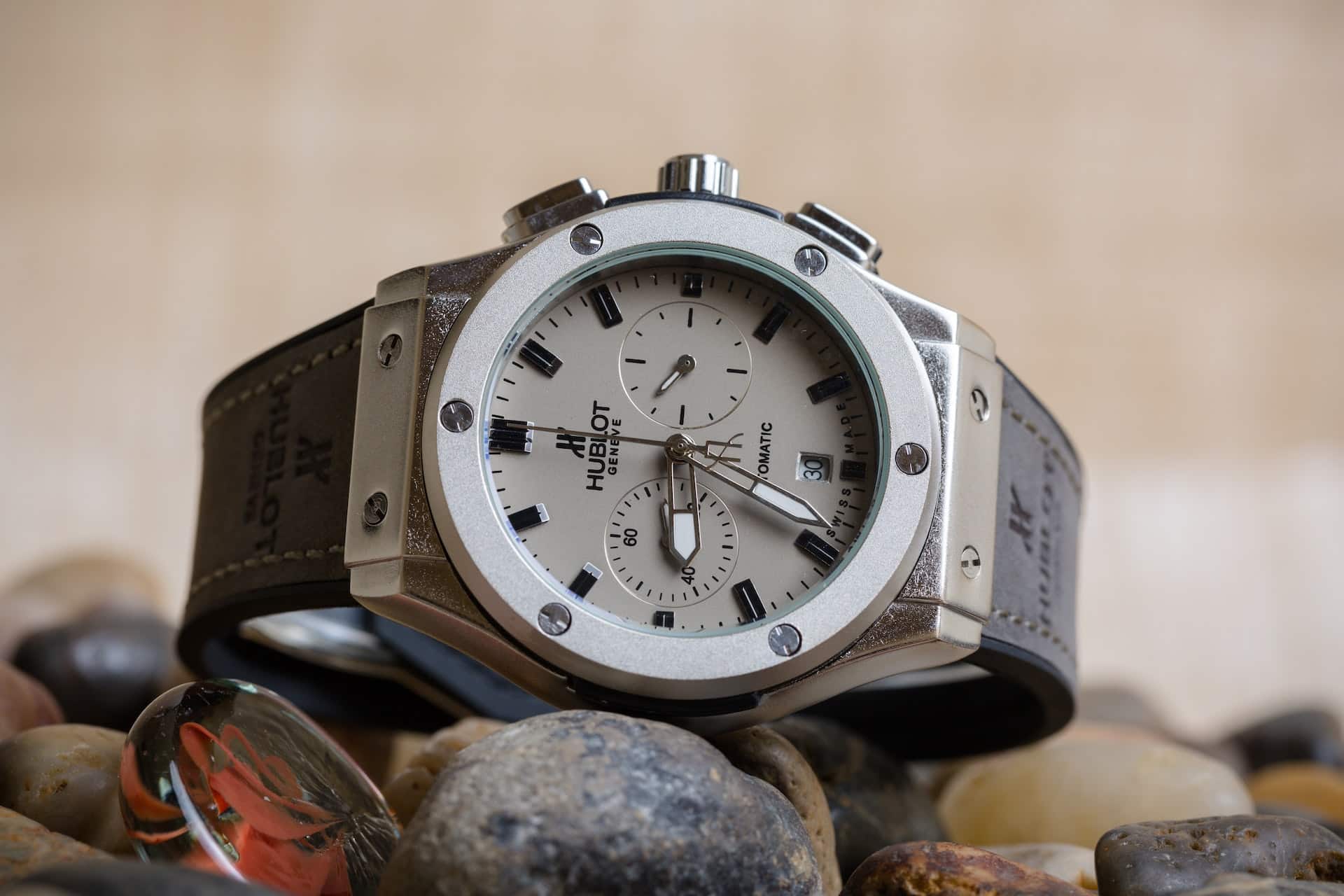 If your watch has a transparent case back, you can even observe this action by flipping it over.
What Are Watch Winders?
Some people employ electronic watch winders to maintain the operation of their automatic watches and ensure they remain fully wound during periods of non-wear.
These devices use the watch's actual rotation to mimic a human arm's inherent motion. This action sustains the rotor's rotation, ensuring the movement maintains an adequate power supply.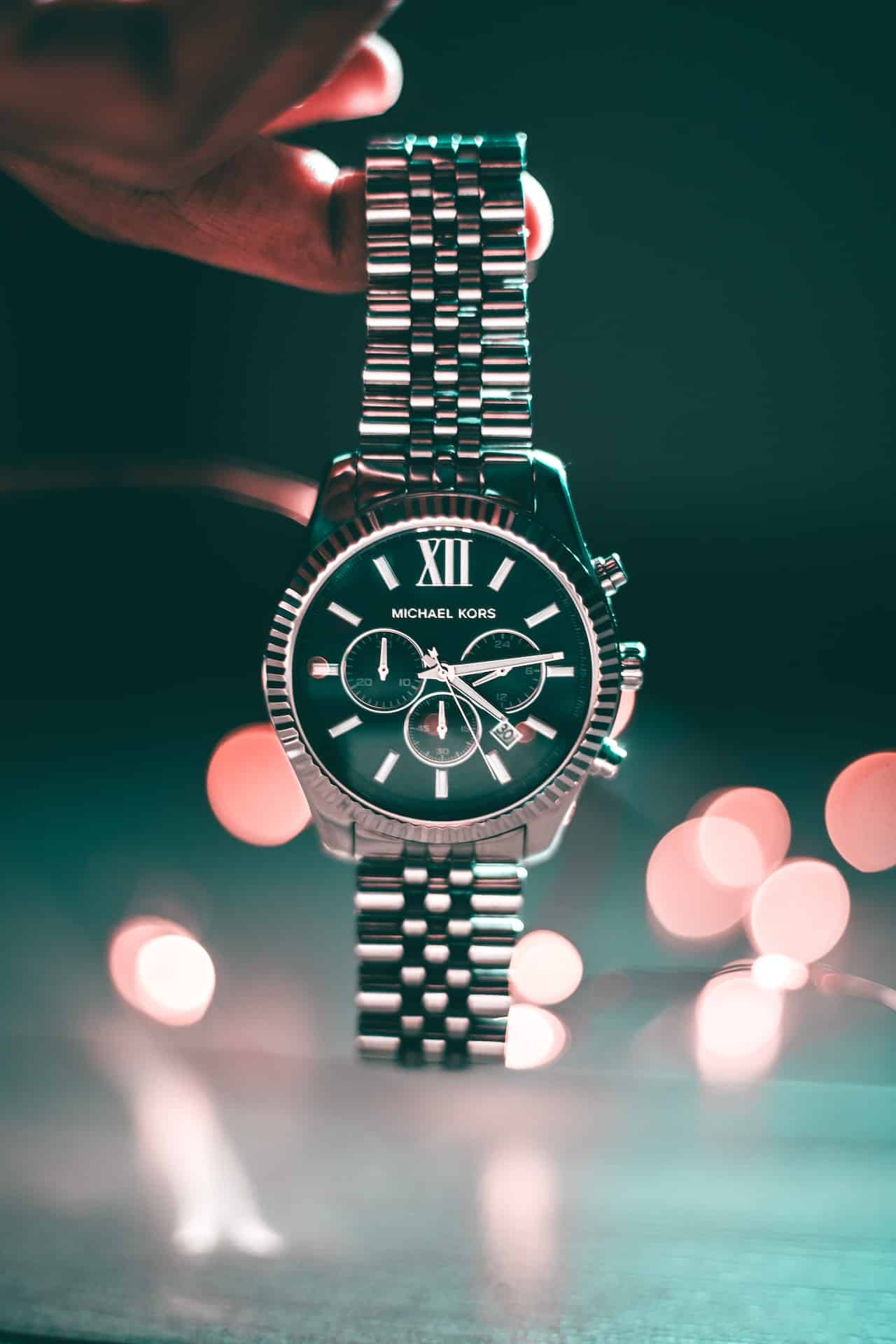 Users can take their automatic watches from the winder as needed, putting them on directly without the need for manual winding.
Should You Wind Your Automatic Watch By Hand?
It all boils down to the type of movement within the watch. Not all automatic watches offer the option of manual winding. When these watches cease ticking, a gentle shake is required to set the gears in motion again.
Nevertheless, the majority of contemporary watch movements can also be manually wound. This becomes particularly useful if you wear your watch infrequently or keep it stationary for long periods.
The advisability of regularly hand-winding your automatic watch also hinges on the specific movement it possesses. There isn't a universal answer to this question; manufacturers usually provide relevant guidance.
In general, the less you rely on manual winding for your automatic watch, the slower its components will undergo wear and tear.
Are Automatic Watches Better Than Quartz?
Automatic watches often come with a higher price tag compared to quartz watches, but does this make them superior?
In terms of basic timekeeping functionality, automatics lag behind more affordable quartz alternatives. On average, they exhibit less precision than even the least expensive battery-powered watches, and due to the intricacy of their components, they cost more.
However, proponents contend that automatic watches boast superior quality to quartz counterparts, attributed to their meticulous craftsmanship and substantial feel of their movements.
When maintained to optimal levels, automatic watches have been proven to outlast most quartz movements, which are often deemed disposable once they malfunction.
Behind the Mainspring
Behind the mainspring of a watch lies a world of intricate mechanics and precision engineering that powers the heartbeat of timekeeping. The mainspring is a fundamental component of mechanical watches, tasked with several responsibilities.
What is the Mainspring?
Mainsprings play a pivotal role in maintaining the consistent rhythm of your watch. Comprising a flattened strip of spring steel, they coil up as they are wound, storing energy that powers the ongoing movement of your watch.
What Does the Slipping Spring Do?
It's important to recognize that, unlike manual watches, excessively turning the crown won't harm or compromise the mainspring.
This is due to the presence of a slipping spring positioned at the end of the mainspring. Once the watch is fully wound, the slipping spring smoothly moves within the barrel.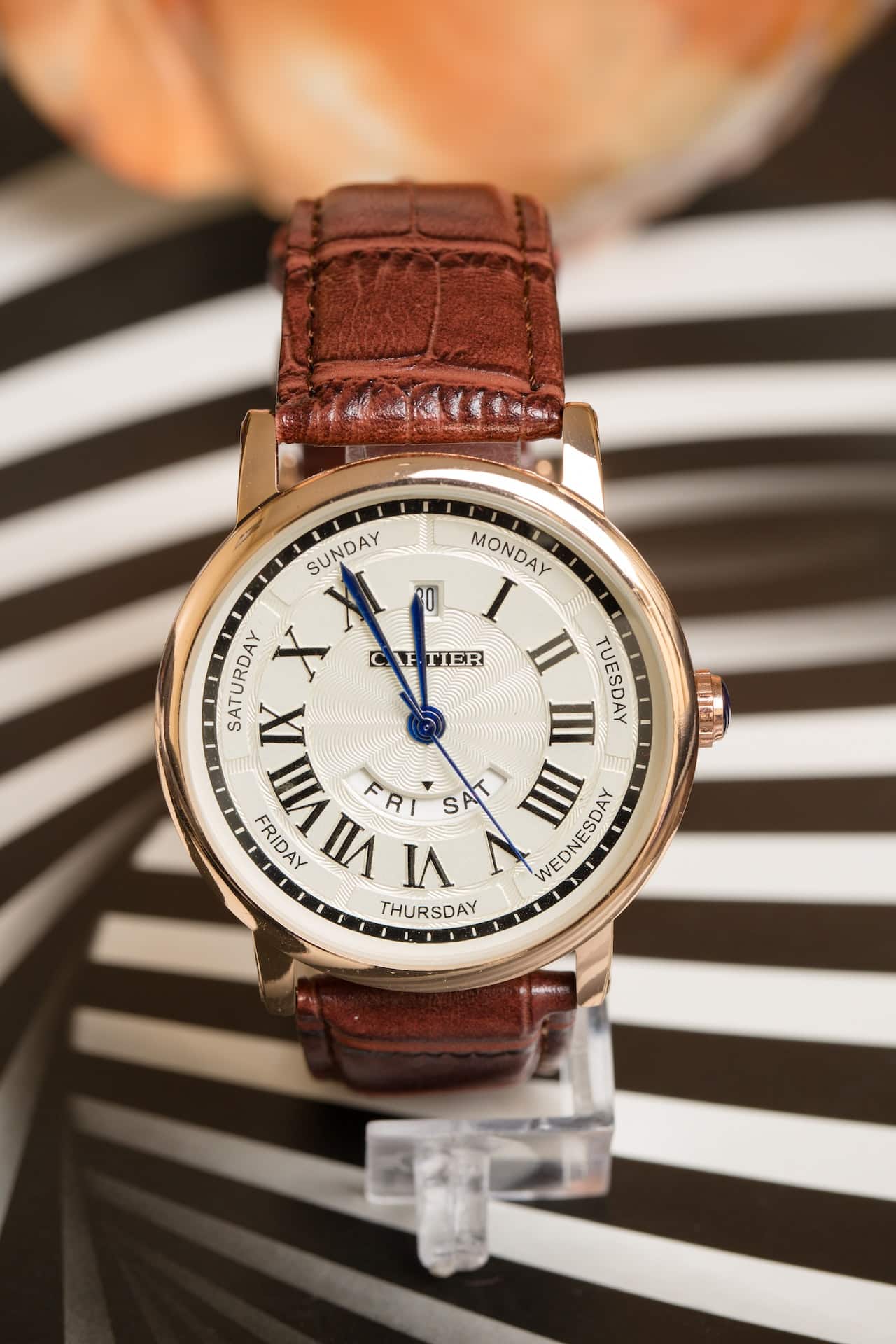 When manually winding an automatic watch, you might even notice the sound of the spring gliding. This is an indicator that your watch fully winds without needing a power reserve display.
Are Watch Winders Good for Your Watch?
Using a watch winder has three main benefits: keeping your watch running, protecting against damage, and extending your timepiece's life.
As always, it depends on your motive. If the appeal lies in the advantage of setting your watch only once, then acquiring a watch winder is the pragmatic choice.
Of course, there is always a caveat. If your watch winder isn't calibrated to provide the appropriate winding duration each day and ends up overwinding, it could exert undue stress on the movement. The effectiveness of the winder in this regard hinges on its quality.
Any winder worth its weight should allow you to program how many times it rotates per day. You may have to use a socket timer to achieve the same result with the simplest models.
A prevailing belief persists that watch winders thwart the accumulation of sticky lubricants in a movement. Nevertheless, synthetic lubricants have been in use for more than fifty years.
These contemporary materials have effectively eliminated the sticky drawbacks associated with their natural predecessors.
However, if your objective is to minimize wear on the movement, extend intervals between servicing, and reset the time and date poses no inconvenience, a watch winder becomes dispensable.
What Is Acceptable Accuracy for an Automatic Watch?
The acceptable accuracy for an automatic watch can vary based on the type of movement, the brand, and the price range. Generally, most premium automatic watches are designed to be accurate within a range of around -10 to +30 seconds per day.
This means the watch could gain up to 30 seconds or lose up to 10 seconds in 24 hours.
In recent years, watchmakers have significantly improved the accuracy of automatic movements, and some modern automatic watches can achieve much better accuracy than the range mentioned above, often within a few seconds per day.
However it's important to note various factors can influence the accuracy of an automatic watch, including its age, the level of maintenance received, the quality of movement, and external conditions such as temperature and the wearer's activity level.
Ultimately, the acceptable accuracy for an automatic watch depends on your personal preferences and how you intend to use the watch.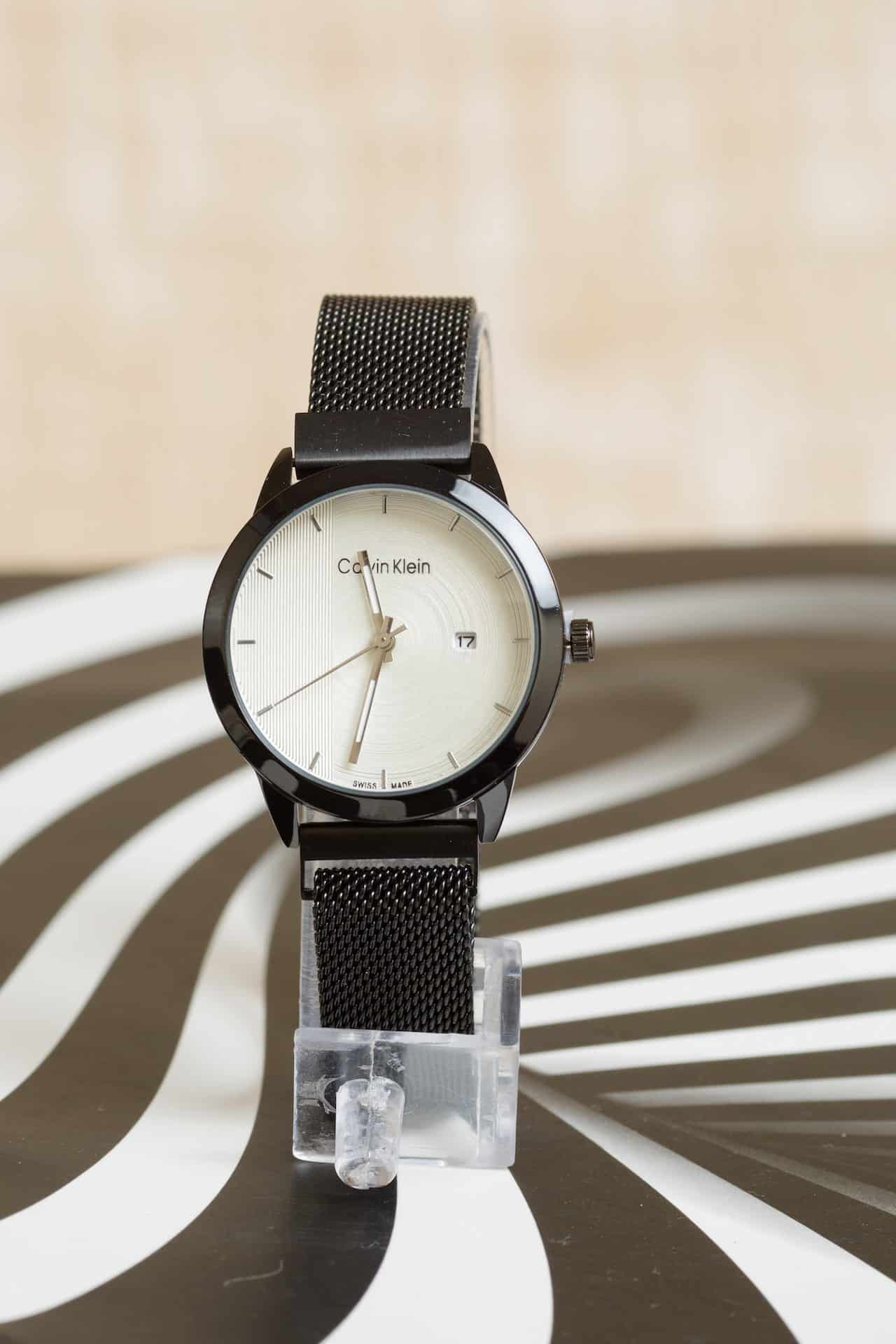 If precise timekeeping is crucial for you, consider quartz watches with higher accuracy or even consider quartz watches, which are generally more accurate due to their electronic movements.
Are Automatic Watches Worth it?
You should definitely consider automatic watches if you're searching for an accessory for formal occasions or to enhance your personal style.
Moreover, automatic watches eliminate the need for batteries,although they might necessitate periodic upkeep to ensure optimal performance.
In comparison to manual-winding movements, automatics offer enhanced convenience.
However, due to the inclusion of an additional rotor, automatic movements tend to result in slightly bulkier timepieces, making ultra-slim automatic watches a rare and often pricey find.
Do you prefer automatic or quartz watches? Let us know in the comment section below!