Distinctive, charming, and boasting an elegance beyond measure, a chronograph watch is a timepiece worth investing in.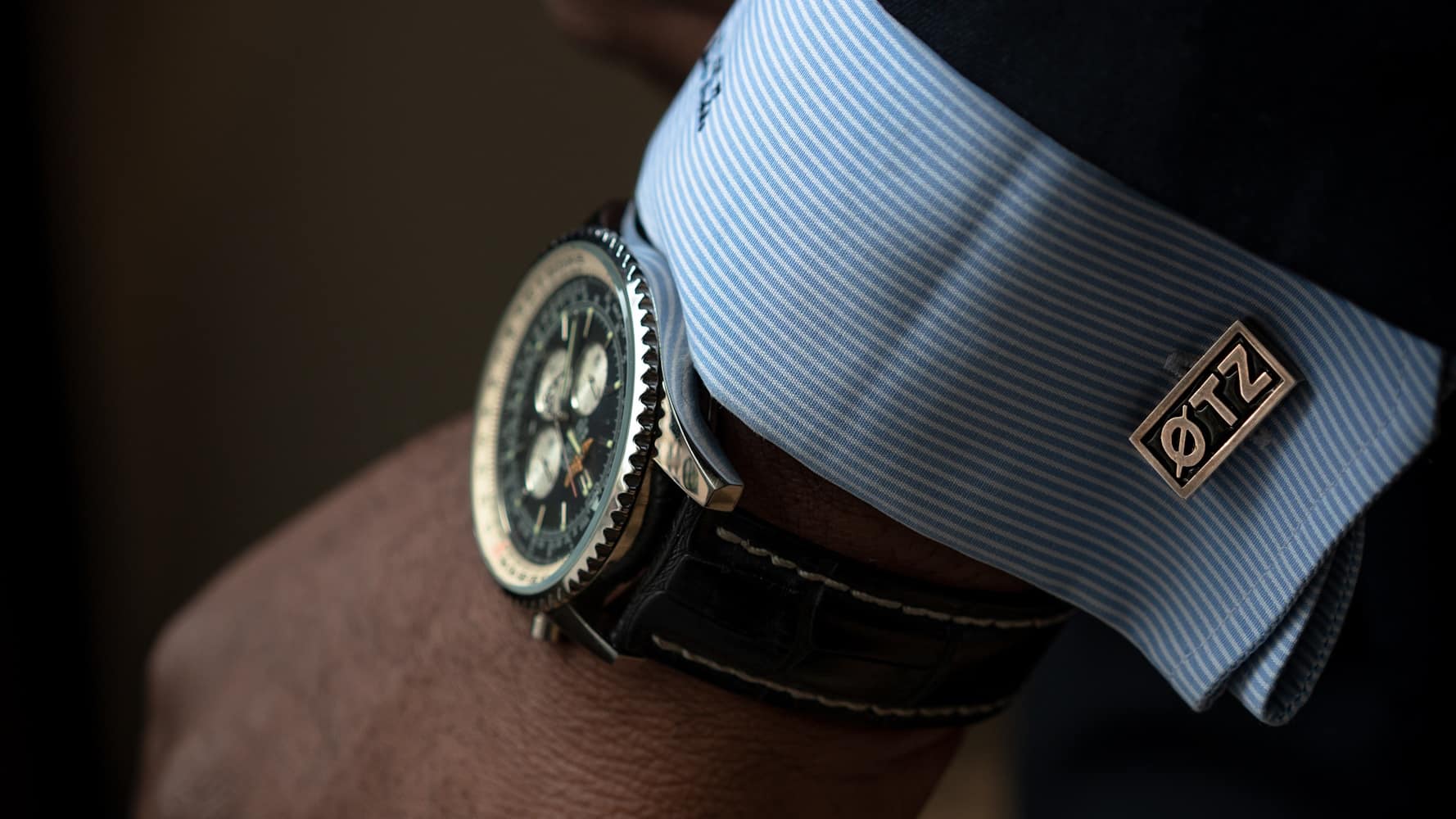 Chronograph watches are exquisite and stand out in the watch world for a number of reasons.
Their look alone is distinctive and unmistakable, exuding an air of sophistication while also imparting additional functionality to a timepiece — a feature that remains valuable as well as eye-catching.
Yet, for those unacquainted with the concept of a chronograph, this article breaks down all aspects of a chronograph watch. Today we'll delve into their history, the components, and other quintessential elements.
What Is a Chronograph?
The word 'chronograph' translates directly to 'time writer,' although its core function is that of a stopwatch employed to measure time intervals.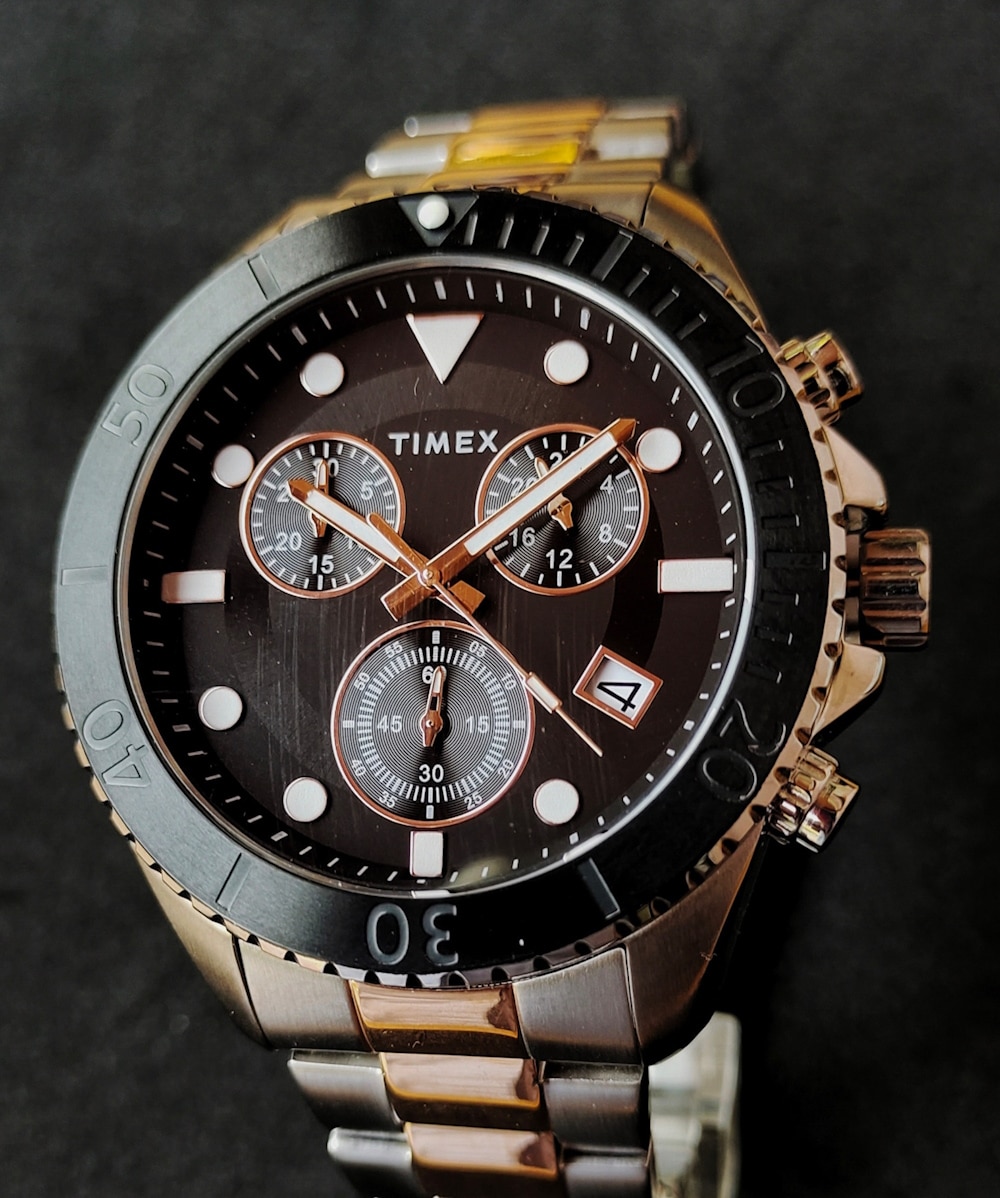 Chronographs are recognizable due to their dual or triple subdials and a pair of pushers.This enables the activation and deactivation of the stopwatch feature without disrupting the watch's regular operation.
In contemporary designs, the chronograph's readings are derived from the sub-dials within the watch, while a tachymeter's readings are taken from the bezel. In essence, a chronograph enhances the capabilities of a standard analog watch.
The First Chronograph Watch – A Brief History
The history of watches, particularly the chronograph, involves a winding yet intricate journey involving several prominent figures and companies.
Until relatively recently, the commonly held belief was that Nicolas Mathieu Rieussec, a French watchmaker to King Louis XVIII, invented the chronograph in 1821 for timing horse races.
However, in 2013, it came to light that Louis Moinet, another French inventor, had crafted a pocket watch with a stopwatch intended for astronomers in 1815.
Fast forward over a century later to a pivotal year in the chronograph, 1969, and we have another disputable origin story. This controversy surrounds the first automatic chronograph wristwatch.
In January 1969, Zenith unveiled the self-winding El Primero chronograph movement. Then, in May 1969, Seiko introduced the Speed Timer automatic chronographs, but exclusively to the Japanese market.
Then too add another twist, in April 1969, during the Basel Fair, a consortium consisting of Heuer, Breitling, Hamilton-Buren, and Dubois-Depraz introduced the automatic chronograph movement with 100 functional prototypes.
With this fateful move the conglomerate secured the title of being the first to the overall market.
What Are Chronograph Watches Used For?
Today, chronograph watches are typically used for tasks like accurate time measurement and calculating speed or distances.
Their stopwatch feature allows users to measure intervals with precision, making them essential tools for activities like sports, aviation, and everyday timing needs.
Pilots, in particular utilize chronograph watches' functionality for on-the-go speed and distance calculations. Healthcare professionals also rely on them to assist in gauging patients' heart rates.
However, you don't need to be a pilot or a doctor to love Chronos. There are chronograph watches designed to suit everyone from all walks of life.
How Do Chronograph Watches Work?
Chronographs utilize distinct mechanical mechanisms for their functioning, and as analog timekeepers, the movement within a chronograph watch is considerably more intricate than a conventional display watch.
These watches utilize a set of three train wheels to track seconds, minutes, and hours, which represent the fundamental chronograph intervals.
Typically, the upper pusher serves as the button for "start" and "stop," while the lower pusher serves to reset the timer.
What Is a Chronograph Movement?
Identifying a chronograph watch is straightforward as they are easily recognizable, given the sub-dials and pushers adorning its face.
These sub-dials effectively showcase the supplementary features of the chronograph watch, while the pushers serve as controls for these functions.
Beyond simply indicating the current time, the primary purpose of a chronograph watch lies in its ability to measure and monitor time intervals.
In some regards, some features of chronograph watches have become obsolete due to technological advancements.That said, there persists a preference for wearing and utilizing them due to their technical as well as aesthetic appeal.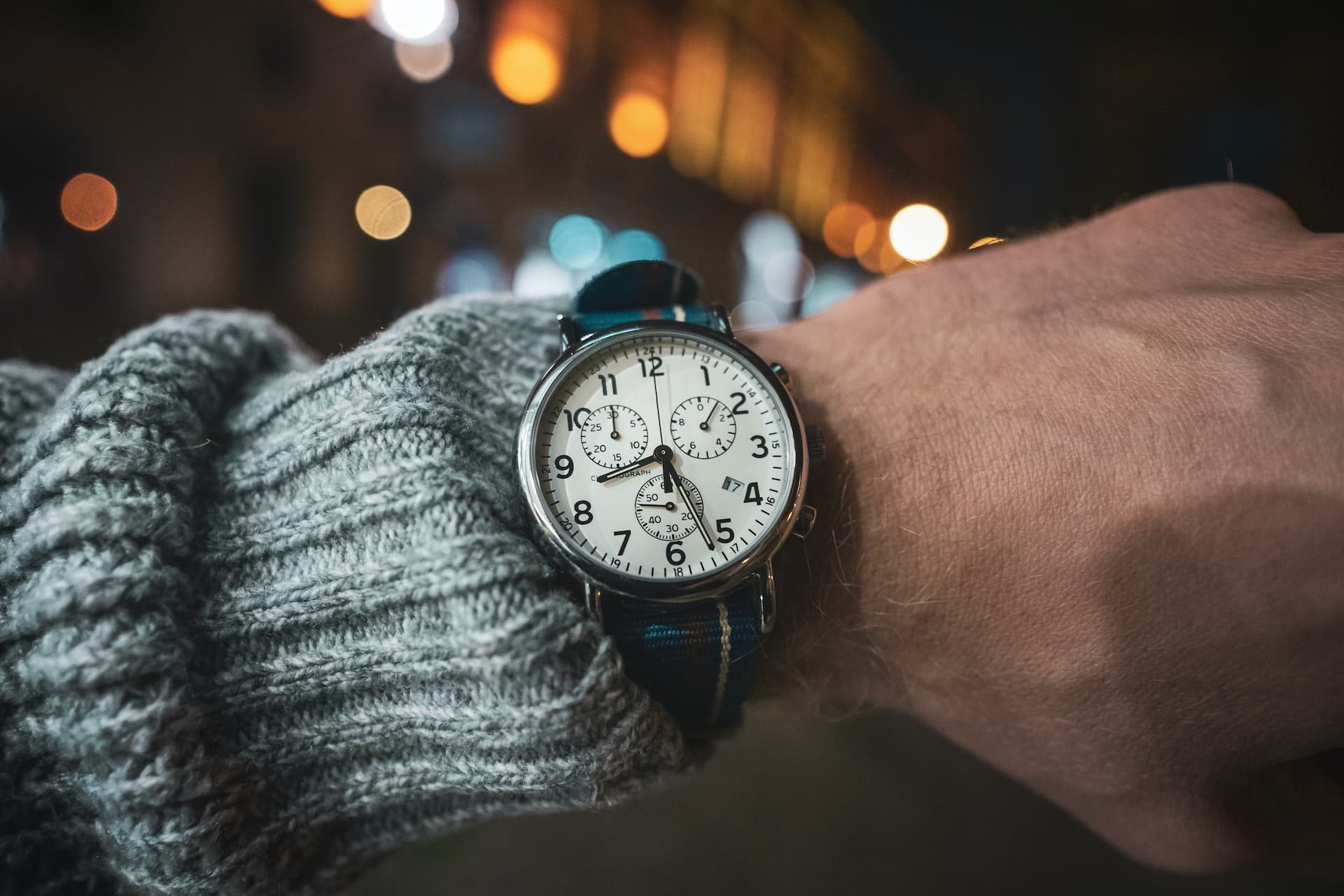 Embracing a chronograph watch allows for the enjoyment of its functionalities, a tribute to the artistry of traditional watchmaking that holds a distinctive allure.
The Different Functions of Chronograph Movements
Chronograph movements are easily recognizable by their look and are further distinguishable based on their functionalities. When choosing a chronograph watch, it's crucial to understand the different functions of chronograph movements and how they contribute to the overall appeal.
Monopusher Chronograph
A monopusher chronograph integrates a solitary pusher to govern and execute all its functions. This style draws inspiration from the early chronograph models and often graces vintage-themed timepieces.
Split-Second Chronograph
The split-second chronograph showcases a pair of chronograph second hands that overlap. This design facilitates the measurement of intermediate and complete intervals, proving valuable for tracking lap times during races and precise calculations of speed.
Flyback Chronograph
The flyback chronograph permits resetting the timing mechanism without stopping the entire watch, making it advantageous for tracking numerous brief time spans.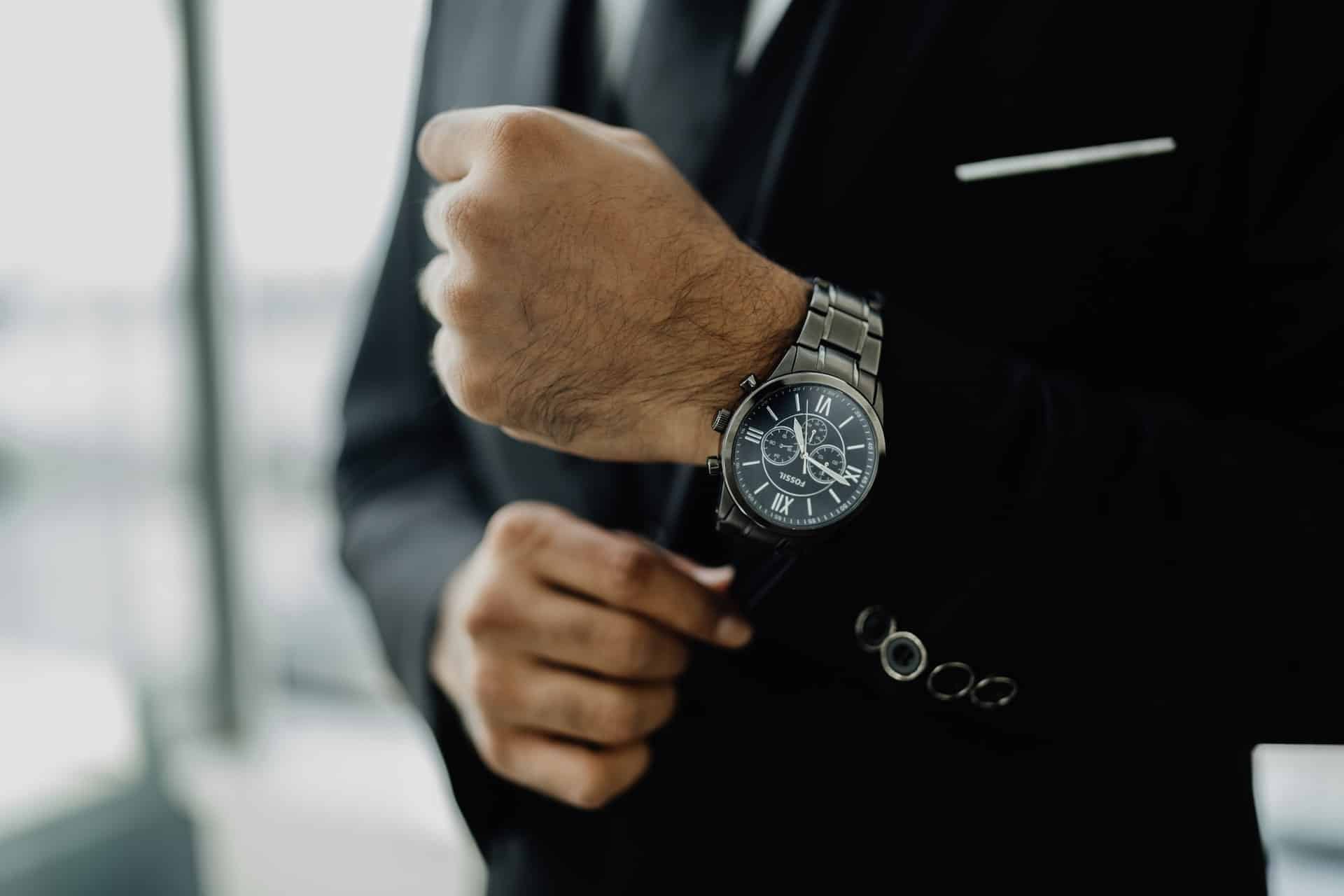 A totalizer exhibits sub-second intervals through a rapidly rotating hand in flying chronograph movements. The majority of these models quantify 1/10th of a second.
Chronograph Watches vs. Automatic Movement
Although certain automatic watches feature chronograph functions, it's important to note that not all chronographs operate automatically.
The term 'chronograph' pertains to the operational sub-dials of the watch, which can be powered either automatically or by quartz movements. However, the primary movement of the watch itself is typically automatic.
Chronographs Watches and Quartz Movement
In cases where a chronograph utilizes a quartz movement, its mechanisms rely on a battery for power rather than self-winding action.
While watch aficionados might lean towards mechanical movements, the added intricacy of an automatic chronograph often commands a heftier price. Ultimately many individuals opt for quartz-based chronographs due to their affordability.
The Difference Between a Chronograph and a Chronometer
Of course, it is natural to ask what is a chronograph and what is a chronometer? Where are the differences between the two.
A chronograph watch can be labeled a chronometer, but that's not entirely accurate.
A chronograph integrates a stopwatch function, enabling the wearer to gauge elapsed time. It comes with a reset button, allowing users to quickly reset the timer to zero whenever desired.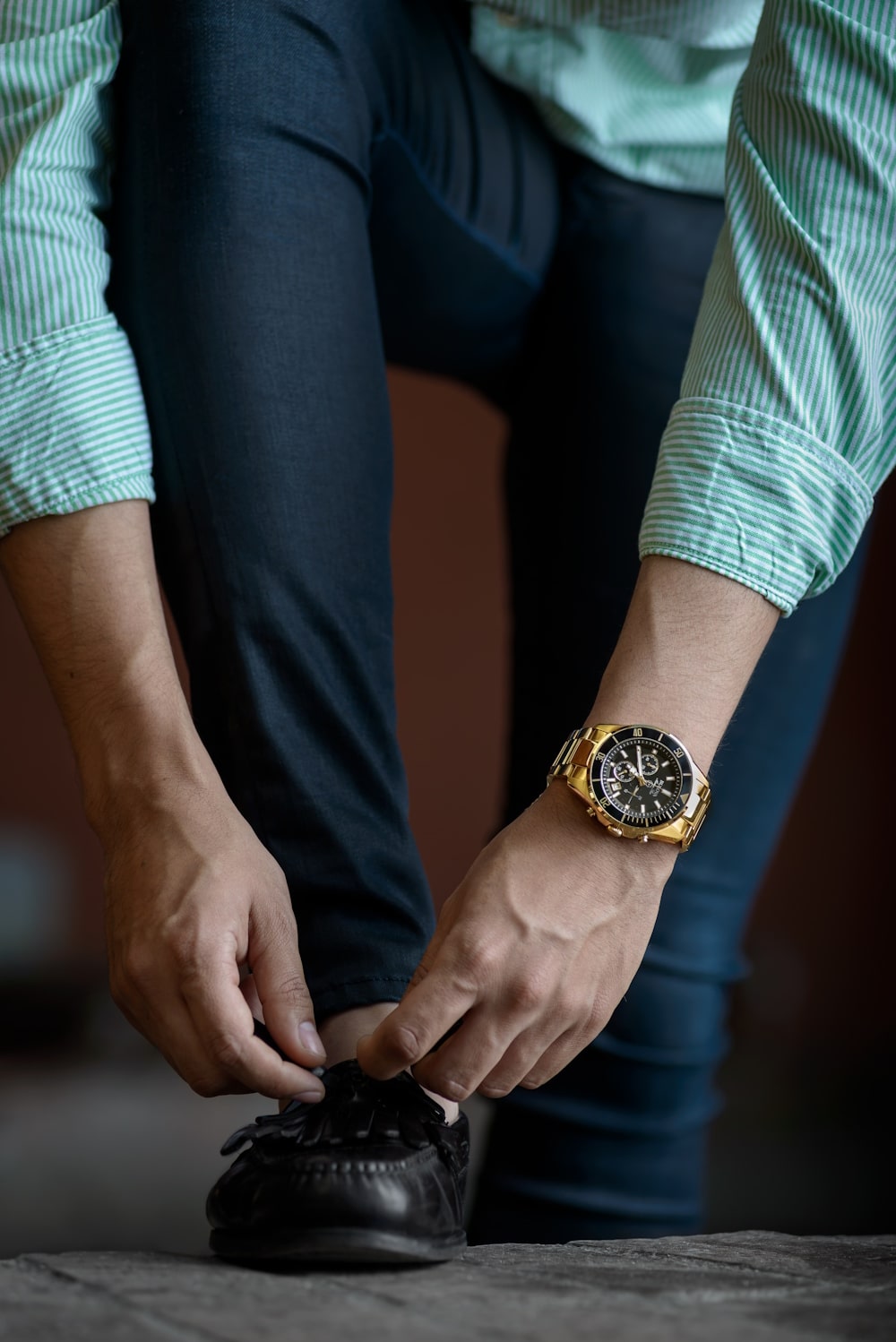 Conversely, a chronometer is a timepiece subjected to meticulous testing to ensure prolonged accurate timekeeping under varied conditions. This attribute results from the meticulous precision and engineering involved in its crafting.
Chronograph Features
Here are some features of chronographs:
Tachymeter Scale
Whether you decide on a chronograph showcasing the tachymeter scale on the dial or situated on the bezel, this remains a distinctive hallmark of premium chronograph timepieces.
Sub-Dials
The majority of chronographs typically include two or three sub-dials, which offer a more intricate depiction of elapsed time compared to a regular watch with one regular dial.
These subdials can especially be handy when timing events as they allow you to make more precise measurements.
Pushers
The buttons responsible for initiating the chronograph as a timer are commonly known as pushers, more specifically, the upper pusher and lower pusher.
Pushers are typically located above and below the watch crown. The sub-dials maintain their standard position until these push buttons are engaged to begin timing.
Sporty Style
Without question, the chronograph holds a significantly more informal essence in the realm of watches. While switching out the more practical strap or bracelet can add a touch of sophistication, its primary identity remains that of a practical timekeeping accessory.
Certain chronographs may exude a notable elegance, allowing them to be paired with business casual attire, yet they retain a level of relaxation reserved for more informal occasions.
Types of Chronograph Watches
Here are three different types of chronographs:
Simple Chronograph
While initial chronographs came with just a single button, the majority of contemporary watches incorporate either one or two pushers.
This same principle extends to simple chronographs, which function through one or two buttons to start, stop, and reset. Due to its wide range of uses, it has gained widespread popularity and is considered a sought-after feature in timepieces.
Flyback Chronograph
The flyback chronograph is an elevated, more sophisticated iteration of the traditional chronograph, allowing for swift reactivation of the timer function even while it's in operation.
With this design, users can instantly restart the chronograph by pressing the reset button just once. Once a wearer presses the reset button, the chronograph stops, resets to zero, and promptly restarts.
This rapid recovery is often essential for achieving split-second precision.
Rattrapante Chronograph
The French word Rattrapante describes the additional complexity found within a chronograph known as split seconds.
This type of chronograph incorporates an extra second hand that runs concurrently with the main chronograph hand, enabling the tracking of multiple events unfolding simultaneously.
The split-second complexity introduces an additional sweeping hand, which, once the wearer presses the third button, can pause a second event while the primary sweeping hand keeps moving.
Once the split hand is reset, it synchronizes with the primary hand and moves in unison until the split function is engaged again.
Chronograph FAQs
Here are answers to some common questions about chronographs:
What Are the 3 Dials On a Chronograph Watch?
The majority of chronograph watches incorporate three sub-dial registers, each fulfilling a comparable function but potentially tracking distinct time increments.
While these sub-dials commonly measure elapsed time in hours, minutes, and seconds, certain chronographs might integrate additional sub-dials to gauge smaller time units, thereby providing a more precise display.
How Do You Read a Chronograph Watch?
Deciphering a chronograph watch might appear daunting, but it becomes straightforward once you understand the essentials.
The easiest approach involves treating the chronograph like a conventional analog watch for reading standard time.
For those interested in timing events, the chronograph offers great functionality. Furthermore, the tachymeter comes into play when measuring time in relation to distance.
However, many men wear chronos just because they like how they look.
Are Chronograph Watches Water Resistant?
Although chronographs are meticulously crafted watches and usually possess meters of water resistance, they aren't typically designed for swimming or diving purposes.
Metered bezels typically not only add beauty to chronograph watches but also keep them protected for additional security.
Embracing the Beauty of a Chronograph Watch
Whether in search for your first timepiece or a new addition to your growing collection, opting for a chronograph watch consistently proves to be a dependable decision.
If you have questions or comments, leave them below!