Want to know more about replica watches? We've got all the info you'll need here — especially if you're considering buying one.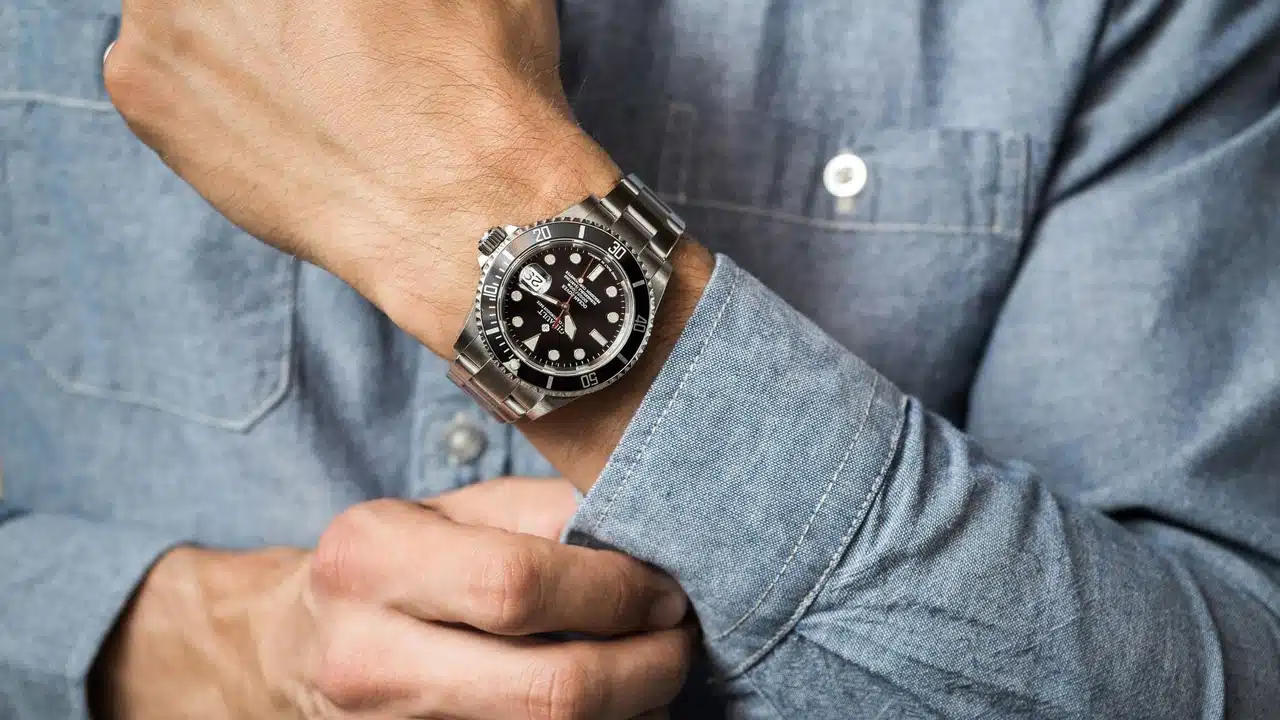 A phrase I hear a lot among watch collectors is that "'homage' is just hipster for 'replica.'" This isn't actually true though, not always at least.
First, an homage isn't always a replica. A replica isn't always a knock-off, though it often is, depending on who you ask.
Confused? No worries. We're here to help.
The differences between all these terms are easier to understand than you may think. We'll guide you through what a replica watch is, and whether or not you should buy one.
Homages Vs Knock-offs
An homage watch is exactly what its name implies. One that pays homage, or tribute, to another, more expensive model. Of course, there are several ways to do this.
One common way homage-makers approach this is by recalling the signature features of a particular watch. The goal is to build a watch that looks like its source material or at least offer its general vibe.
A great example that succeeds on both accounts is Seiko's SKX007, an homage to the Rolex Submariner.
If you aren't a Rolex scholar, at first glance, you might think the SKX is some sort of limited-edition variant of the Submariner.
Its indices are the same shape, but with softer edges, it has the quintessential black dial, and its similar bezel provides a Submariner-esque silhouette.
The SKX007 is a perfect example of an homage that's become an icon in its own right. The formula for this achievement tends to be using the source material as the template but implementing thoughtful differences that help the homage stand out.
In the case of the SKX, the four o'clock crown location and syringe hands are a departure from the Sub and signatures of the SKX. There's also a sense of respect here, Seiko not daring to take on Rolex's Mercedes hands.
Another way successful homages make a name for themselves is by combining features from different references to create something that isn't offered by the source material.
The Tiger Concepts Vintage, for example, brings together vintage design cues, contemporary design cues, and even features from both Rolex and brother-brand Tudor. The result is a Submariner homage, that's also a bit of a tribute to Tudor.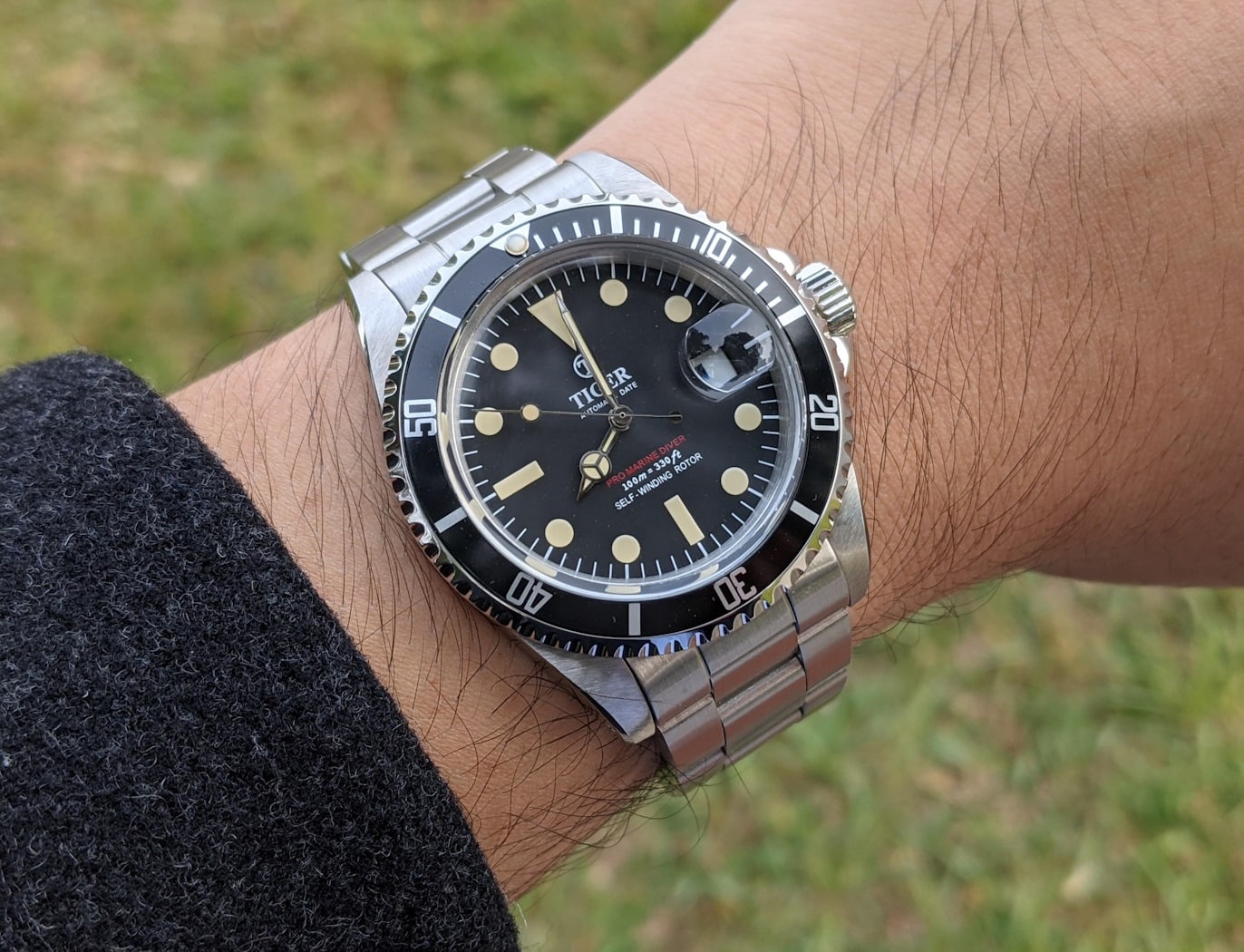 Sometimes, to create an homage makers downright lift the design to the tee — or at least what an homage-maker is able to copy within his limited budget (even the most design-accurate Day-Date copy most likely won't be made out of gold or platinum).
Naturally, these replication homages can be referred to as replicas. If they aren't using any proprietary features though, namely the inspiration brand's logo, they're legal and not technically "knock-offs," equating knock-offs with counterfeits.
Legal Replicas Vs Knock-offs
The question of whether or not a replica is a knock-off is more rooted in the question of whether it's a legal or an illegal replica.
Since there's no legal definition for what a knock-off is, you might consider any 100% copy a knock-off, but for our purposes here, we'll save the derogatory terms for the actual black-market imitations.
If a replica is trying to pass as an actual Rolex, Patek, or Omega, branding and all, then it's a counterfeit.
Legal replicas feature the homage-maker's brand or no brand at all. The latter is referred to as a sterile dial.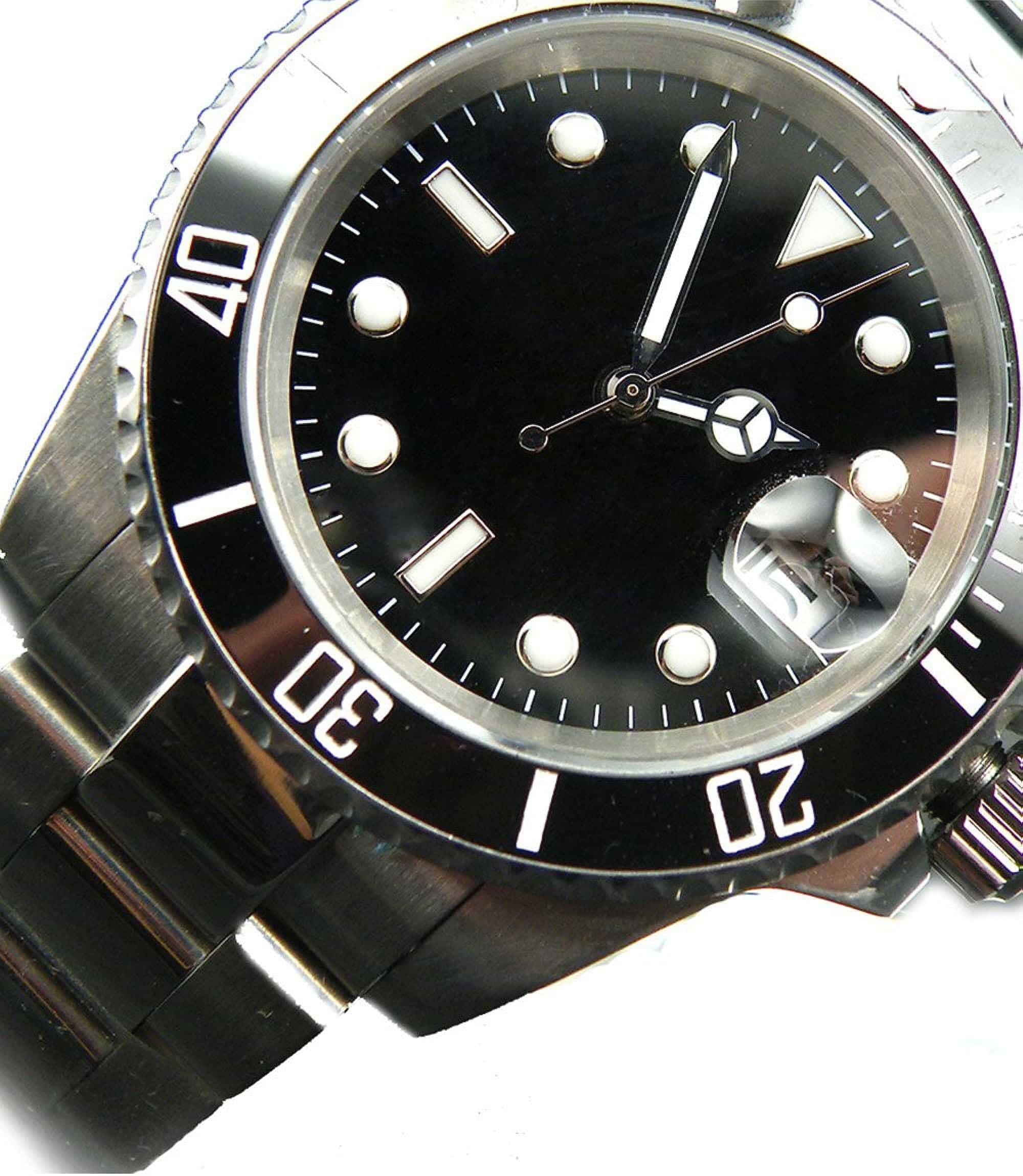 The reason these are still considered to be homages is because the lack of branding is an indication by the homage-maker that it's not trying to pass as the real thing.
Though of course whether or not they're respectfully honoring the original when they're creating a full-on replica is subjective.
I like to think of them as a tribute band, while homages with thoughtful differences are akin to an original band inspired by an older, more established music act.
Half Fakes
Another kind of replica is the frankenwatch, which is a mix of authentic parts and non-authentic parts, not to be mistaken with the fact a lot of vintage watches are kept alive by replacing older parts with newer pieces.
Frankens are only illegal if you use trademarked parts.
For example, if you buy a regular Submariner, then replace the black bezel with a green one so it looks like a Submariner Kermit, then it's perfectly legal (though many would understandably find modding such a high-end watch to be untenable).
Now if you bought a standard Omega Seamaster and had it modded to look like the 50th Anniversary James Bond Limited Edition, that would be counterfeit, assuming all of the 007 motifs on the watch dial, like the Bond coat-of-arms, are legal properties of Eon productions.
Homages Vs Alternatives
While an homage is built as a similar-looking tribute to a higher-priced timepiece, an alternative is a comparable model, often a competitor within the same genre or collecting category, sometimes a counterpart within the same brand (like the Submariner and the Yacht-Master), and they don't necessarily look alike.
For example, the Omega Seamaster is an alternative to the Submariner.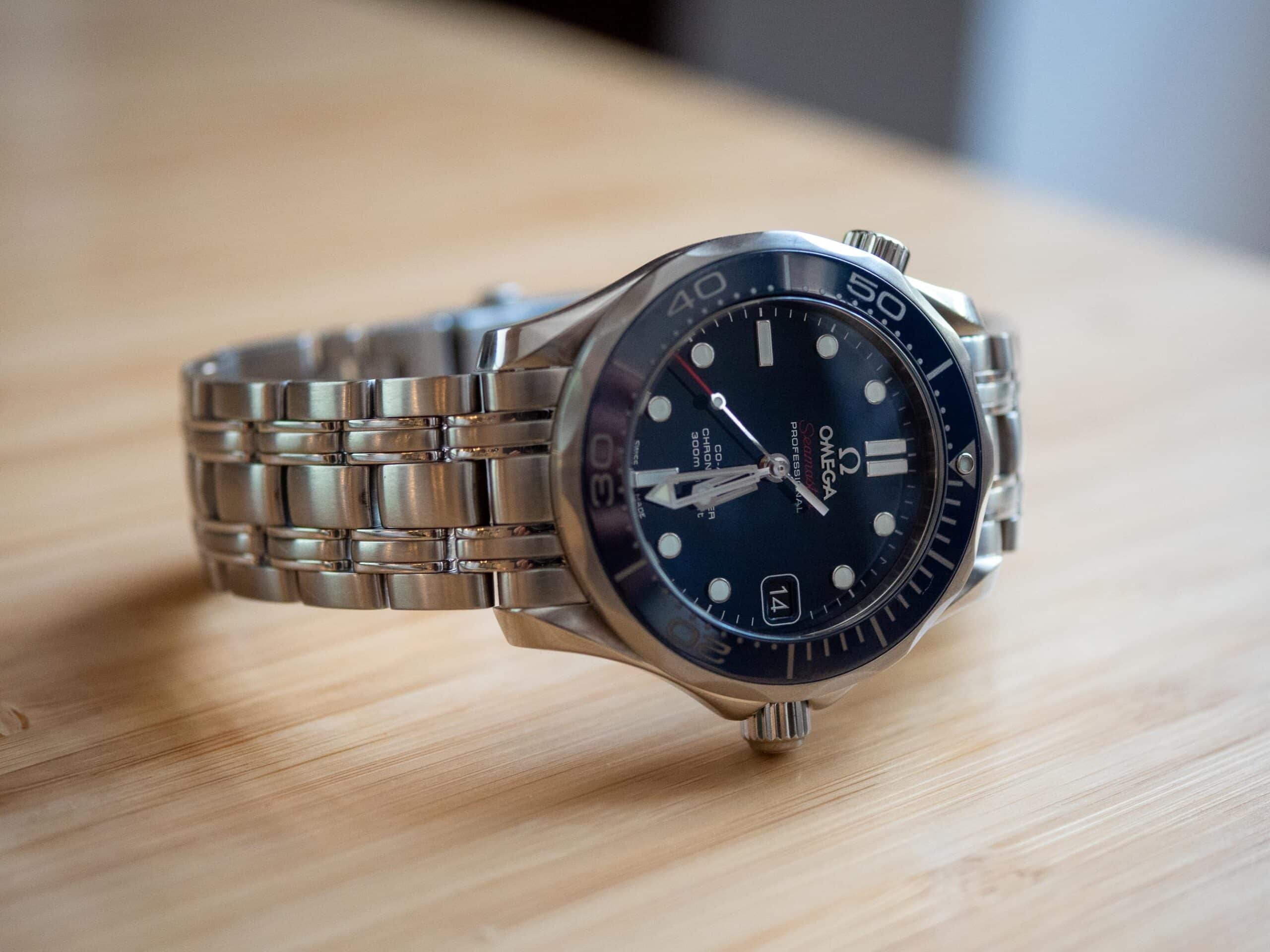 Alternatives can even be at a completely different price point. The Bulova Lunar Pilot is an alternative to the Omega Speedmaster despite the fact they're worlds apart price-wise.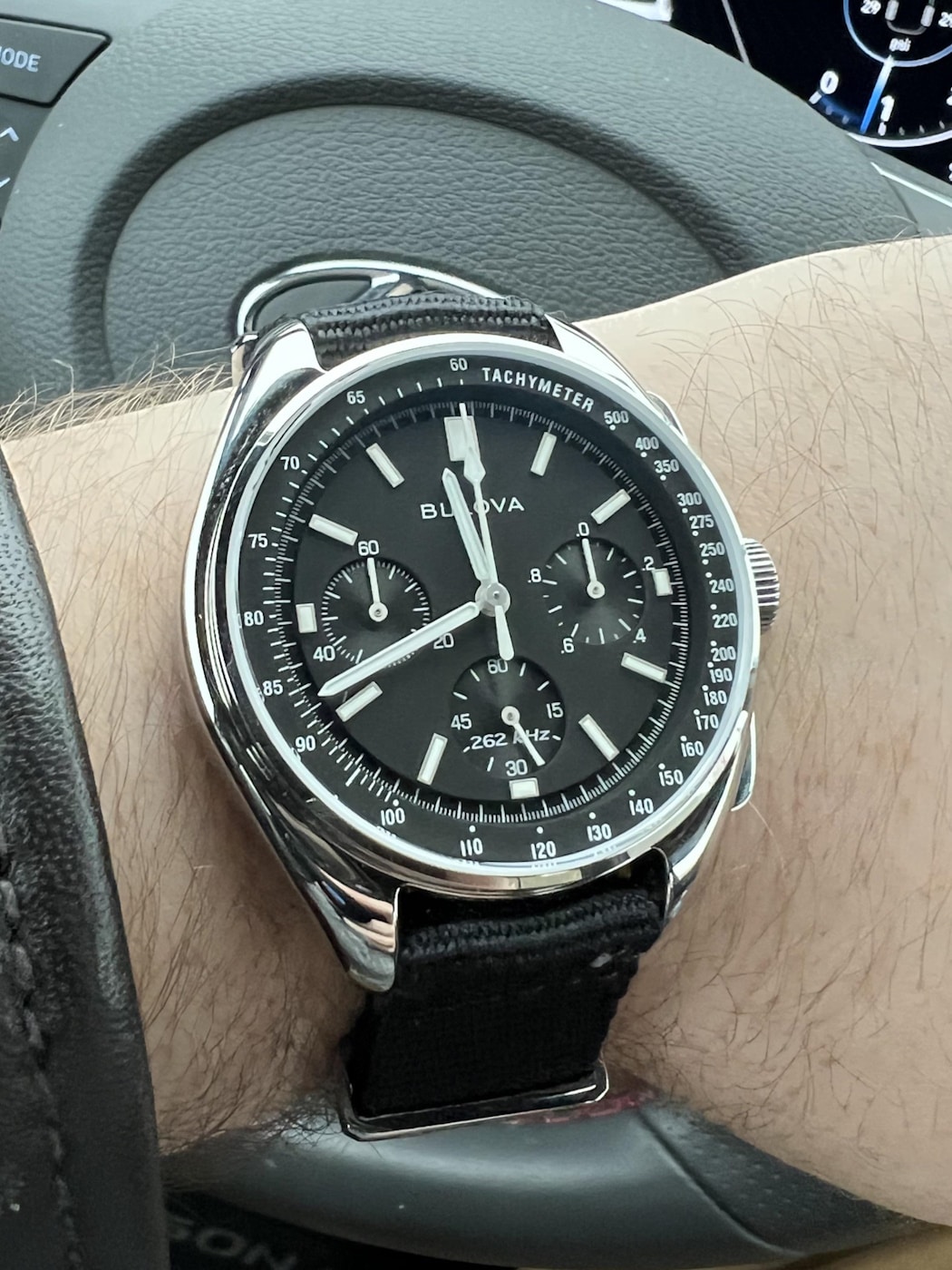 What they have in common is similar lore, since the Lunar Pilot also went to the moon, and was even the Speedy's pinch-hitter during Apollo 15, when Captain David Scott's Omega broke.
Replicas and Homages: Should You Buy One?
When it comes to good homages, that's an easy yes. If you love that Seiko SKX007, it could scratch your Submariner itch for a fraction of the cost, and it's an independently esteemed watch.
When it comes to illegal replicas, that's a hard no. Far be it for us to encourage people to participate in the black market.
Now, if you're looking at a legal replica, whether or not you should buy one depends on your priorities. Do you really love the look of a Rolex GMT Master II, don't care about brand recognition, and don't roll in crowds that would be snobby about it?
Then, sure. Go for that sterile-dial Parnis GMT, instead of skipping mortgage payments for an actual Rolex.
FAQs:
Here are some quick answers to common questions when it comes to watch replicas!
Is it okay to buy a replica watch?
As long as it isn't an illegal replica trying to pass as something it's not, it's okay.
Are replica watches illegal?
Replica watches that falsely use the branding of their source material or incorporate any proprietary features are indeed illegal. However, there are replicant homages that lift the style from another watch completely, but use their own branding, which is legal.
How can you tell a replica watch?
You can tell a legal replica watch from the branding (or lack of branding). When it comes to black market fakes, they range in quality, with some being more blatantly fake than others.
No replica can fully counterfeit a Rolex or Omega since brands like these tend to use a lot of proprietary materials. Often, brands implement signifiers to ensure they can't be copied, like serial numbers that can be authenticated.
It's worth looking into each brand you're interested in to see what to look for specifically.
Does 'replica' mean 'fake?'
An illegal replica that falsely uses branding that it isn't its own is indeed a fake. As mentioned, homage makers can fully lift another watch's design legally by not using that watch's actual branding.
Conclusion
So basically, when someone is talking about replicas, it's often shorthand for a knock-off, or an illegal replica.
However, a watch that completely replicates another model's look but doesn't falsely use another brand's logo is technically a legal replica and falls under the homage category.
However, homages that honor their source material, encapsulating their general vibe, but thoughtfully go in their own direction tend to be the ones that become icons in their own right — and many would argue are the best kinds of homages on the market.
Questions? Comments? Leave them below!