This article is all about Rado. Read on to learn everything you need to know about the history and quality of Rado's watches.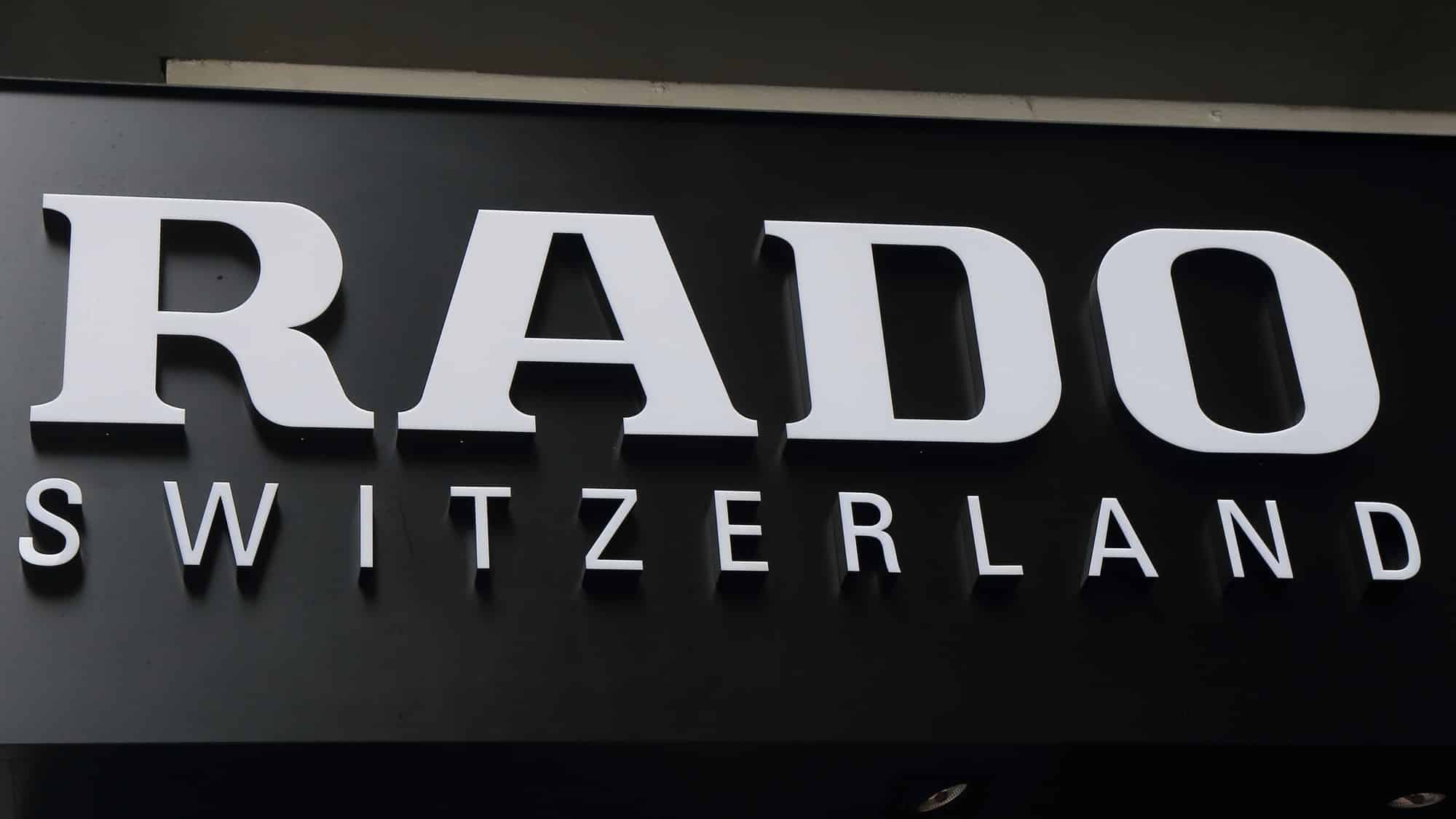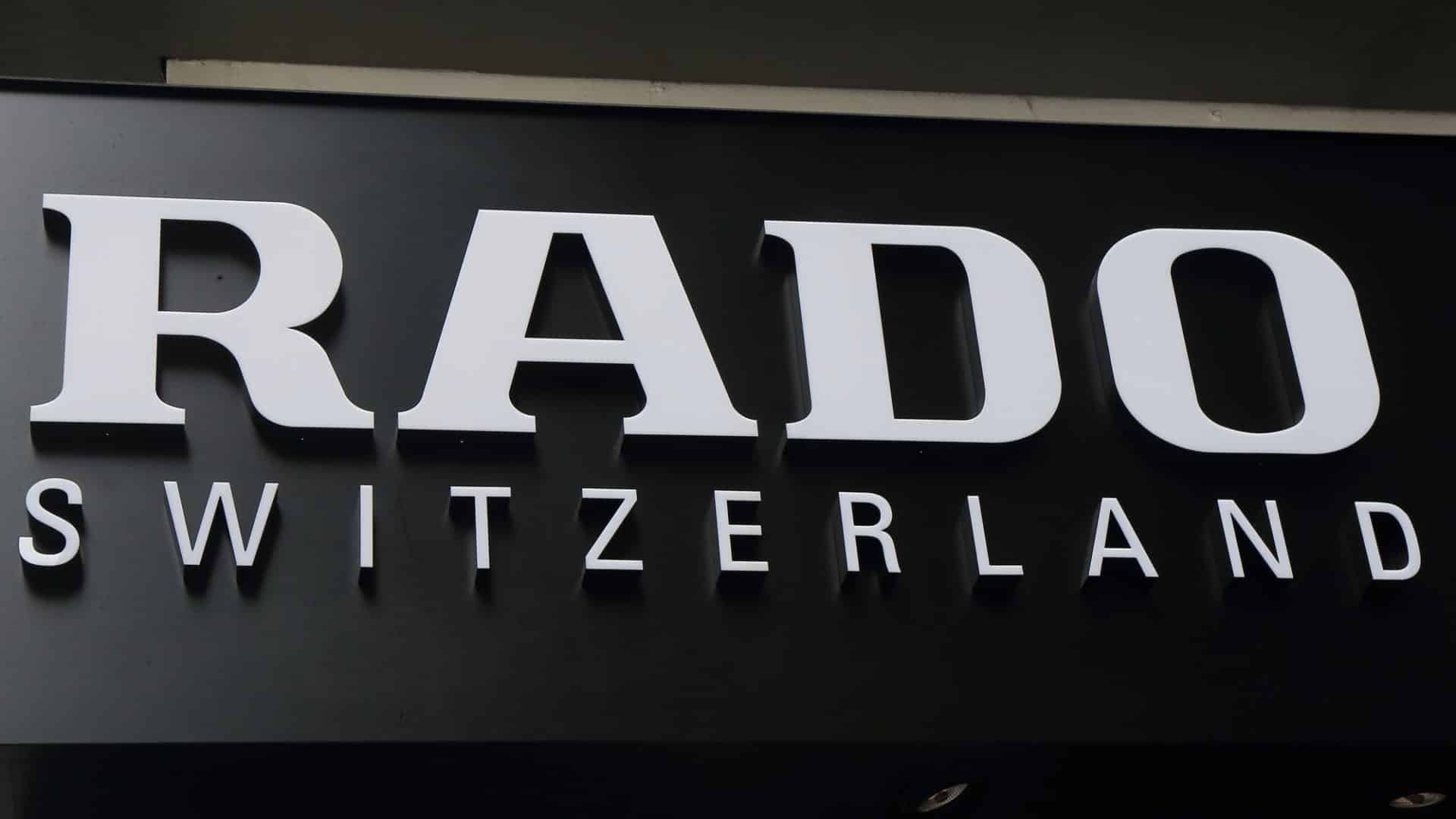 If you're just discovering Rado watches for the first time, that's understandable. While the company is over 100 years old, its hey-day in the U.S. was more than four decades ago.
Rado's stronghold has long been Asia, where it's one of the most sought after brands.
Just to put the Asian support into perspective: Rado makes over 500,000 watches a year, and they're still relatively poorly known in the U.S. That's how much Asia likes Rado.
If you're considering buying a Rado watch, you're probably wondering about the quality, value, and maybe even a bit of the company's heritage.
Luckily, that's what we'll cover in this article. We'll go over the company history, what makes Rado so unique, and whether their watches are worth the money. Keep reading to find out.
Rado Watches: The Company History
If you're not overly familiar with Rado, maybe you know it by its original name: Schlup & Co. Still not ringing a bell? Let's dive in then.
Schlup & Co. was the creation of three brothers: Fritz, Ernst, and Werner Schlup. They founded the company in 1917 in Lengnau, Switzerland (where the company is still headquartered today).
By the end of World War II, Schlup & Co. was one of the largest and most respected watch movement makers in the world.
Schlup & Co. transitioned to the Rado brand name in the 1950s, and it's during this era that the company really gained traction. It released its Golden Horse collection in 1957, then the Green Horse collection in 1958.
It was at this point that Rado spread its influence in over 60 countries.
By the 60s, Rado started developing the brand identity it's known for today. It introduced one of its most iconic watches, the DiaStar 1, which the company marketed as the first scratchproof watch.
At the time, the watch world was new to innovative materials like the metals and sapphire glass Rado was using, so the DiaStar made quite a splash.
Rado marked the 70s and 80s with more innovations, capitalizing on the company's reputation for building scratch-proof watches. It released a gold-colored DiaStar in 1972 and then a Dia 67 in 1976, which had an innovative edge-to-edge sapphire crystal.
The year 1986 saw the release of the Rado Integral, which had a game-changing ceramic material in the bracelet to protect it from scratching.
The company continued its focus on scratch-resistant materials throughout the 1990s, kicked off by the release of the Ceramica. The Ceramica's case and bracelet were entirely sapphire crystal and ceramic.
Rado then released the Sintra in 1993 and then showcased a high-tech ceramic — again with the Ceramica — in 1998. The result was an intense metallic color from a metal-free watch.
The last 20 years or so of Rado's timeline include more innovative materials and processes. They released the Rado V10K, which hit 10,000 on the Vickers scale, making it genuinely scratch-proof.
The company eventually transitioned to focusing on thinner cases and crownless watches. The eSenza Touch, free of a crown, could be set by swiping your fingers across the dial.
A History of Innovation
Obviously, Rado has a lot of history behind it. It led the way for using materials such as ceramic and sapphire. Today, many watch collectors expect those materials from their high-end watches, so they have Rado to thank for it.
The Collections
While you might still be having a hard time believing that Rado produces over 500,000 watches a year, it's a fact.
Rado produces 17 collections of watches, from basic, vintage-inspired divers like the Captain Cook to pretty off-the-wall skeletonized designs like the Centrix.
Rado even offers some of its pieces with either quartz movements or Swiss-made ETA automatic movements. There's literally a watch for anyone.
So, if a company has a strong customer base in Asia and offers over 17 different collections of watches (most of which have choices between designs and movements), it's entirely possible to see how Rado could sell 500,000 watches each year.
Rado Watches: Pros and Cons
The goal here is to determine whether Rado watches are any good. Innovation and unique materials are great, but they don't always equate to quality and attractive design. Let's look at what we like and what we might change about Rado watches.
Pro: Unique Materials
There is something cool about a watch with unique materials. Knowing that you're wearing a watch that's not only scratch-proof but also unique in material to everyone else's stainless steel piece does provide some bonus points.
This is an area where Rado continues to excel.
Con: A Bit Large
Many of Rado's watches are a bit on the larger side (42 millimeters or more). While those with diving and timing bezels do wear a bit smaller, many look large on wrist.
That's not a problem if you have large wrists, but guys with smaller wrists will have fewer options to choose from.
Pro: Price Point
Rado watches are legit Swiss-made watches, complete with high-quality Swiss movements, top-notch craftsmanship, and high-end materials. The fact that you can purchase most of Rado's watches for under $3,000 (close to $2,000, in fact) is pretty remarkable.
Now, a $3,000 price tag is still prohibitive for most guys, but that fact doesn't minimize the value in the craftsmanship and materials. The price point is more than fair, regardless of how prohibitive it might be for guys like you and me.
Con: The Design
You have to be into unique watches with ultra-modern designs to truly appreciate many of Rado's offerings. They tend to be a little over-the-top for most guys, so it's certainly a points-off situation.
Pro: The Captain Cook
The Captain Cook is Rado's current flagship diver, and it's so good that the brand deserves points for it. This watch is a reissue of the 1960s diver, and Rado nailed it.
So, are Rado watches good?
Hands-down, Rado watches are good watches. They feature excellent movements, top-notch craftsmanship, and unique materials. And, they offer a lot of value for the sub-$3,000 watch market.
But Rado watches are also very, very unique, so you have to make sure you find a watch that you like. It has to be a piece that works with your style. For the price, there aren't many of us that can roll the dice on a piece they feel so-so about.
Here are a few of Rado's most popular and attractive pieces that you can compare to decide if there's a Rado watch for you.
Keep in mind that there are many, many more designs on Rado's website. The pieces we're highlighting here are just a taste, seen through the lens of someone looking for an everyday watch.
Rado Captain Cook Automatic
It already got a mention, but the Captain Cook is the piece most watch guys would consider the jewel of the Rado lineup.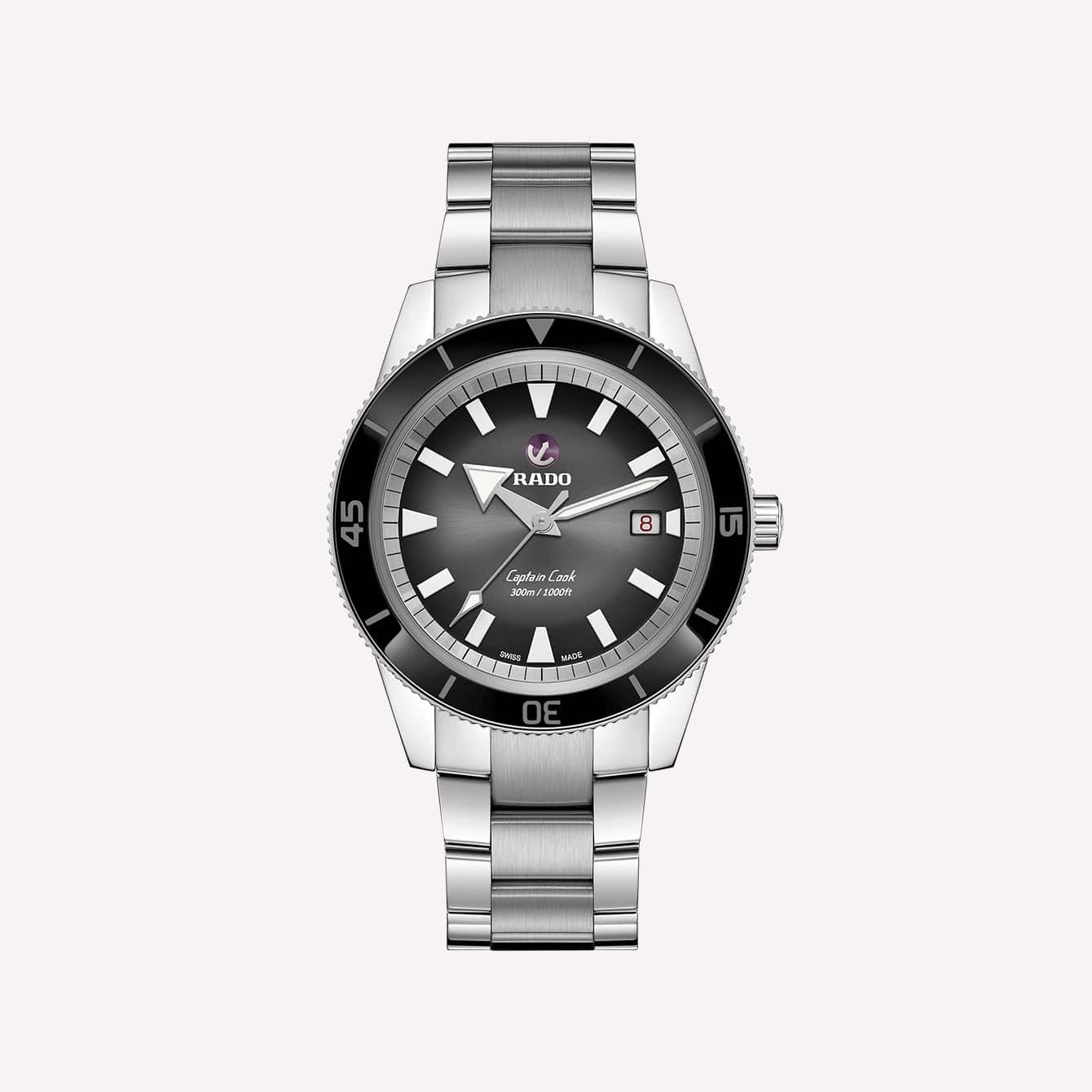 It's a legitimate Swiss diver modeled after the Captain Cook from 1962. It has a clean, classic design that most guys will instantly appreciate.
The Captain Cook features a stainless steel and ceramic case that measures 42 millimeters across, but just 12.3 millimeters thick.
The crystal, in true Rado fashion, is a piece of sapphire with an anti-reflective coating. It has a sunburst dial available in several colors, runs on a Swiss ETA movement, and it has a 300-meter water-resistance.
There are a ton of different straps that you can order with it, including several leather, stainless, and NATO options.
Rado Golden Horse Automatic
Guys with smaller wrists are likely to find the Golden Horse as the most attractive watch from Rado. It's a reimagined reissue of the 1957 original, and it looks great.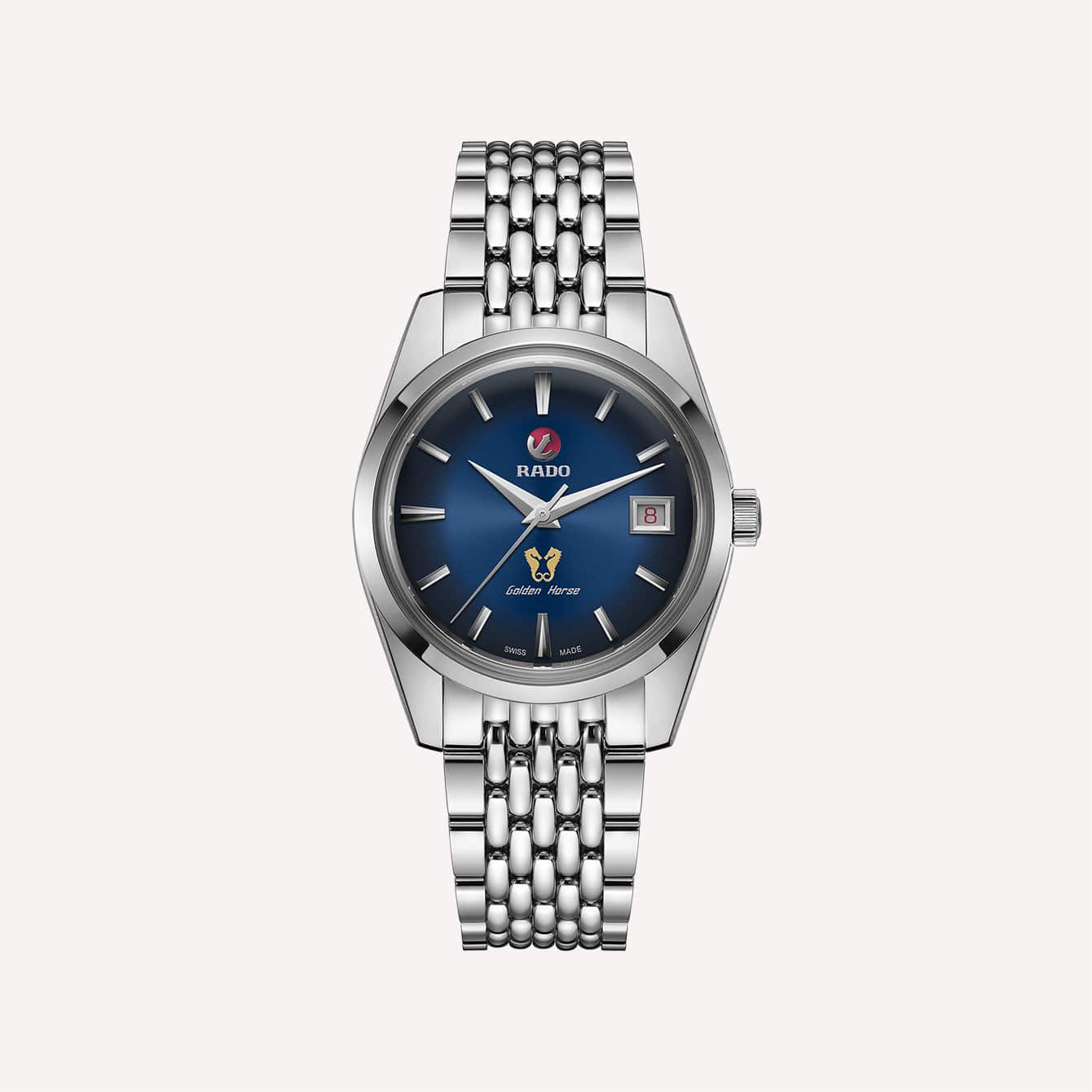 The Golden Horse has a 37-millimeter-wide case made strictly from stainless steel, and it comes on a stainless steel beads-of-rice bracelet or a leather strap.
It features a sapphire crystal with an anti-reflective coating, and there's a screw-down case back with the brand's dual seahorse design. There's an ETA C07 movement housed inside with an awesome 80-hour power reserve.
Oddly enough, the screw-down case back, sapphire crystal, and seahorse motif don't add up to much water-resistance, as the Golden Horse only has a 50-meter water-resistance.
Rado Hyperchrome Classic Automatic
If you're looking for something a little more representative of Rado's unique material heritage, check out the Hyperchrome Classic Automatic.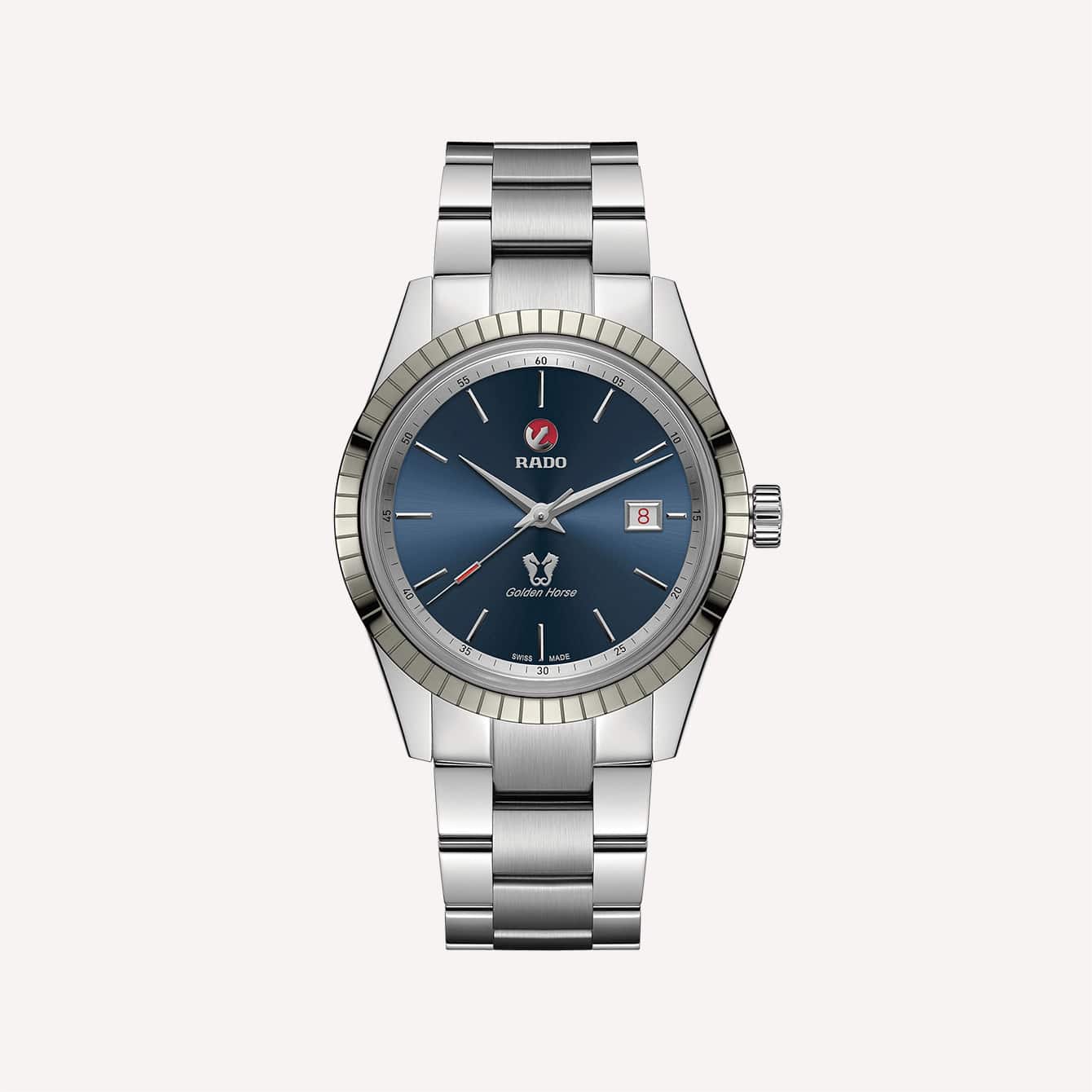 Like the other watches on this list, it gets its inspiration from the original released 1957, but with a much more advanced, high-tech touch.
The Hyperchrome classic features an impressive stainless steel and plasma high-tech ceramic case that's super scratch-resistant. It measures 42 millimeters across and an impressive 10.4 millimeters thick.
Carrying the scratch protection across the front of the watch is the sapphire crystal with an anti-reflective coating. The Hyperchrome has an ETA automatic movement, which you can see through the screw-down display case back.
It also has a slightly fluted bezel reminiscent of a certain other Swiss-made luxury watch.
The water-resistance is pretty low at just 50 meters, despite the robust case and screw-down case back.
Final Thoughts
The question this article intended to address was if Rado watches are good. The answer is yes; they're definitely good watches.
They meet all the "good watch" criteria: good materials, good craftsmanship, and the outsourced parts are of good quality. And, they're a good value. But, you have to find a piece that fits your style.
The Captain Cook is an excellent watch that any diver lover will appreciate. The Golden Horse is a throwback to an innovative and historical watch, and it's very well done.
The Hyperchome has a classic sports watch design that most guys can get behind. But, there are some wilder, larger designs that you'd have to really be into to take a chance on.
Whichever watch you decide on, you can rest assured that you're getting a good watch from a reputable company made with unique materials and quality parts.