Looking for a watch stand to display your favorite timepiece? We've got you covered. Here are the best watch stands you can buy.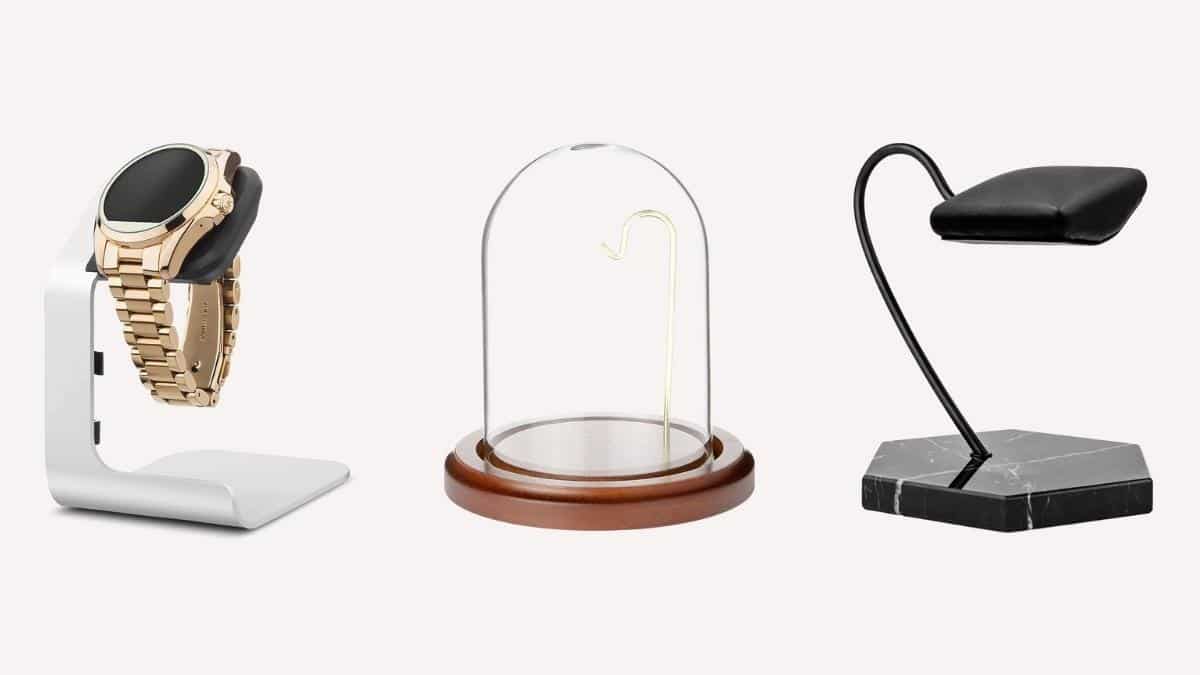 Whether you have Rolexes or Timexes, a one-watch or multi-watch collection, these 17 watch stands will display your timepieces in an organized and secure way.
Some watch wearers find watch stands unnecessary. Perhaps you think the box it came in is a perfectly acceptable storage space. Maybe you stick to low-cost watches, so you wonder what the point is of displaying them the way they do at fancy watch boutiques?
All completely fair points! However, there are several great reasons why watch stands are an effective way to not just show off, but store your timepieces.
At the very least, it's good to have one as an option, in addition to your watch rolls, boxes, and drawers.
First off, how often do you come home from a long day, and just set your watch on the entry table? We all have those days when even taking off your watch, pulling out its specific box, wrapping it around the watch pillow, and putting it back where it belongs feels like a chore.
A watch stand is a convenient way to give your active rotation timepieces an easy and stylish place to sit. And even if you have lower cost watches, you definitely don't want them just loosely sitting around on a table or in a drawer, where they're more likely to get damaged.
You should at least consider trying a watch stand, starting with these 17 best!
The 17 Best Watch Stands
Here they are in no particular order…
Ikee Design Antique Wooden Display
You don't have to go super upscale to find a simple and stylish stand. Ikee Design products are easily found in the Amazons, Wayfairs, and Wal-Marts of the world, and this wooden T-bar can hold up to six wristwatches depending on their size.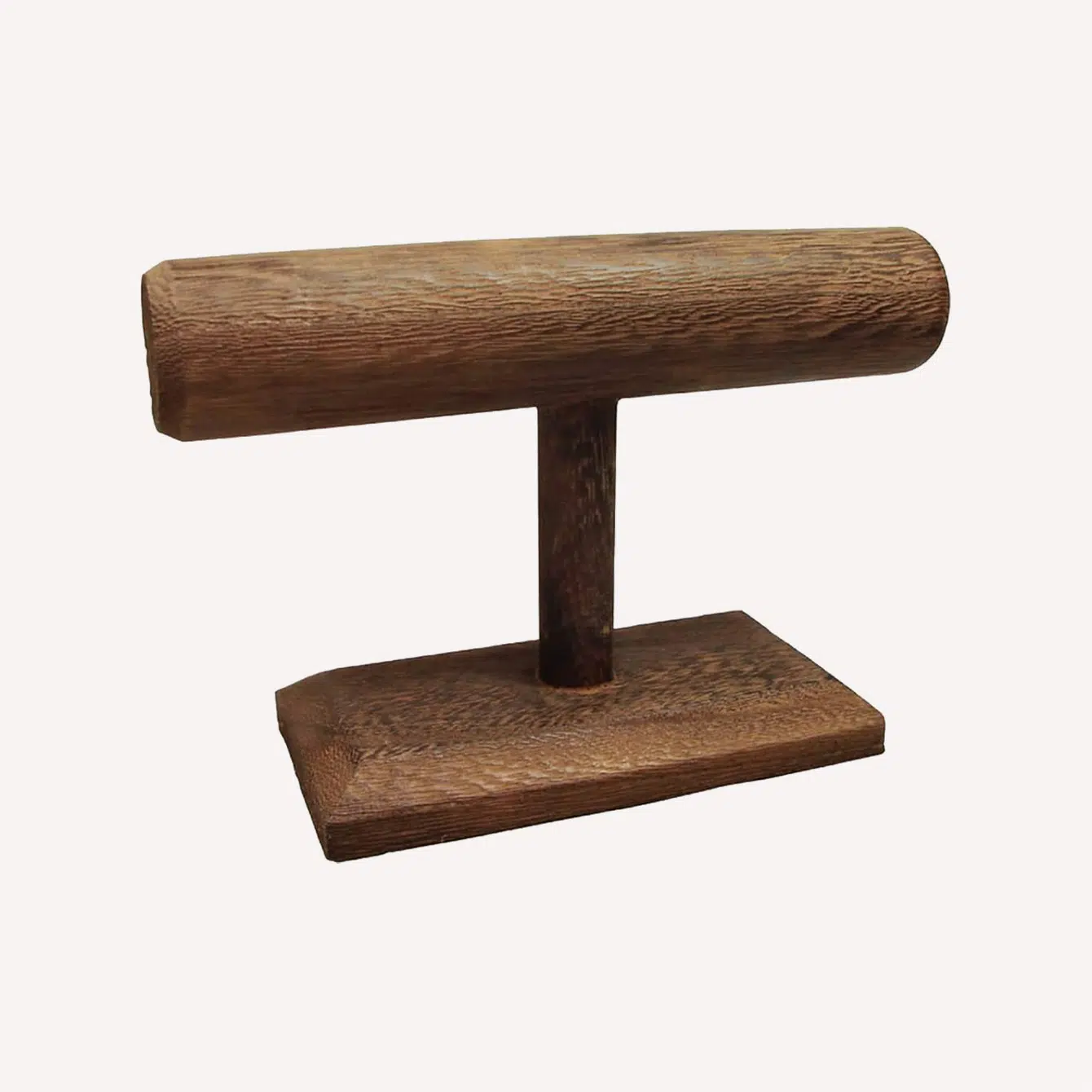 It also comes in different wood grains and shades. Simple field watches with raw leather or nylon straps would hang handsomely on this guy.
Vanta Carrara One Watch Stand
If you have one or two grails in your collection, you might want to give them a special place in the trophy stand.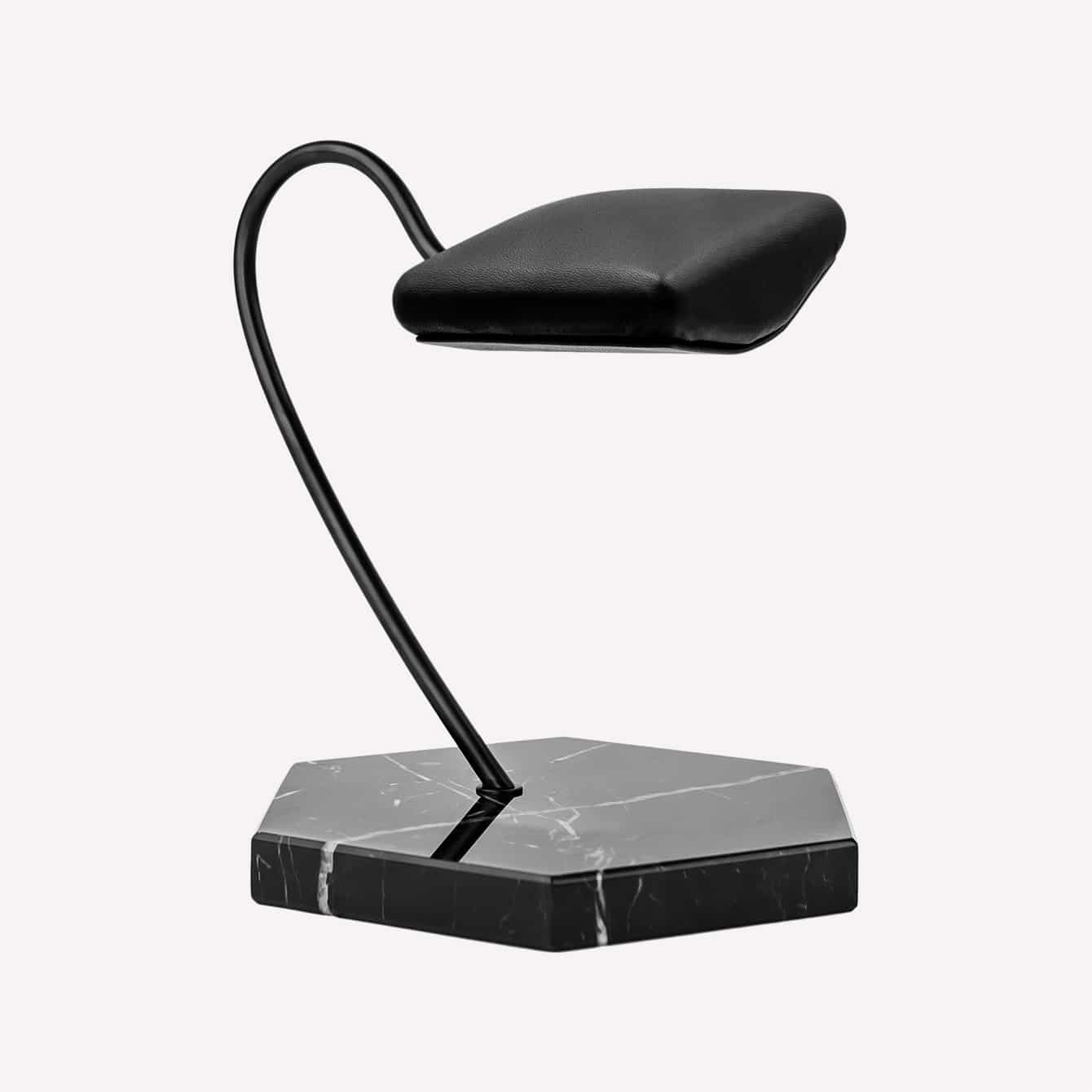 The Swedish-made Vanta Watch Stand's hexagonal base is made of Carrara marble, and the cushion is a beautiful black leather. Each stand is uniquely patterned since they're made of natural stone.
Of course, this stand is a luxury pick. If you want something like the Vanta for your upscale watches, but at a more reasonable price, consider the next pick from Amazon.
Leather Cushion One-Watch Stands
Each variation of these one-watch stands has the same basic architecture, featuring a leather cushion, held up by a pole on a hard rectangular base.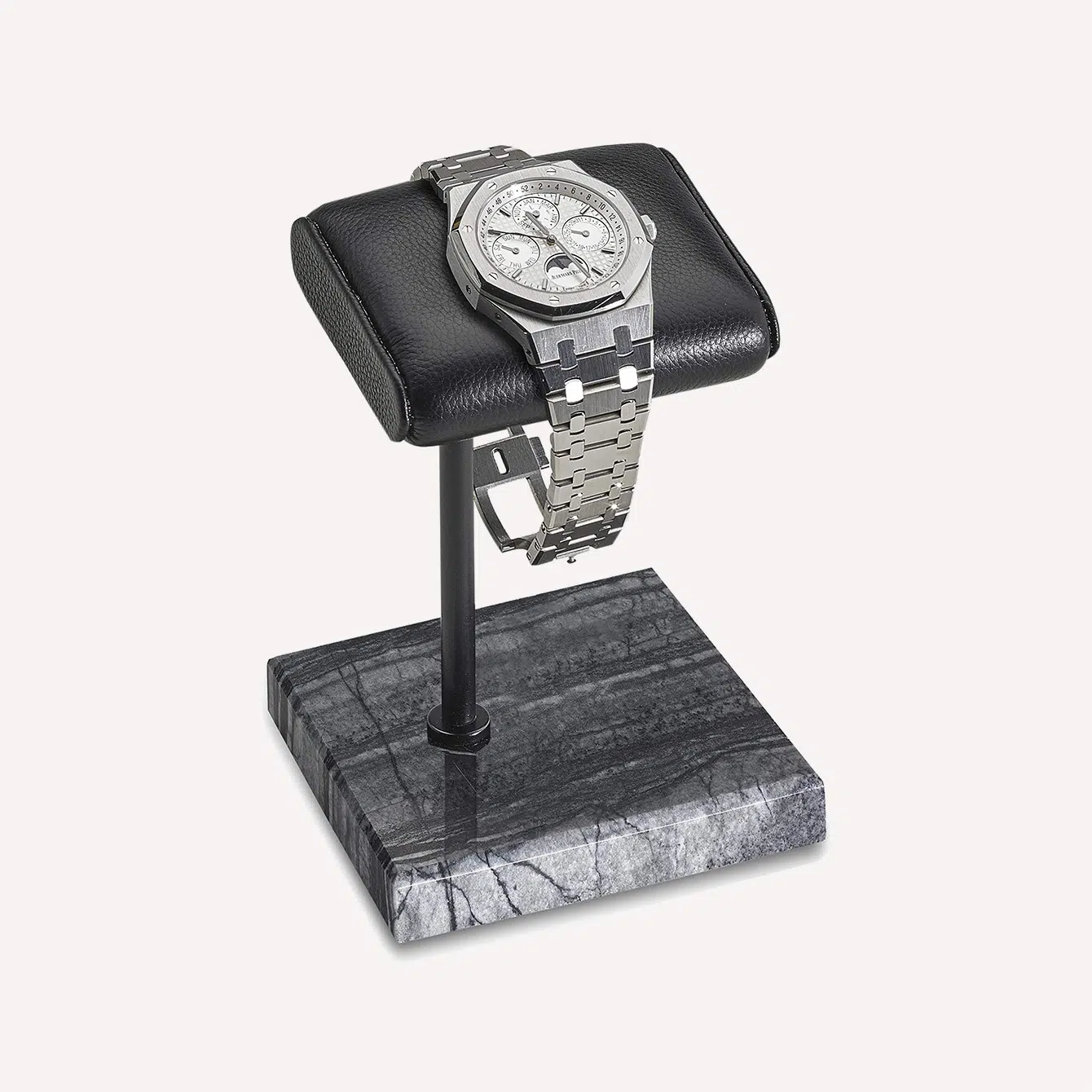 You can choose from different stone colors and patterns, and poles in black, silver, and gold tones.
If you like a simpler look, this might even be preferable to the Vanta, since the pole doesn't have that stylistic curve.
LYS&LYX Two-Watch Stand
If a bourbon old fashioned was a watch stand, it would be this LYS&LYX Two-Watch display. It comes in five different colorways, allowing a level of personalization.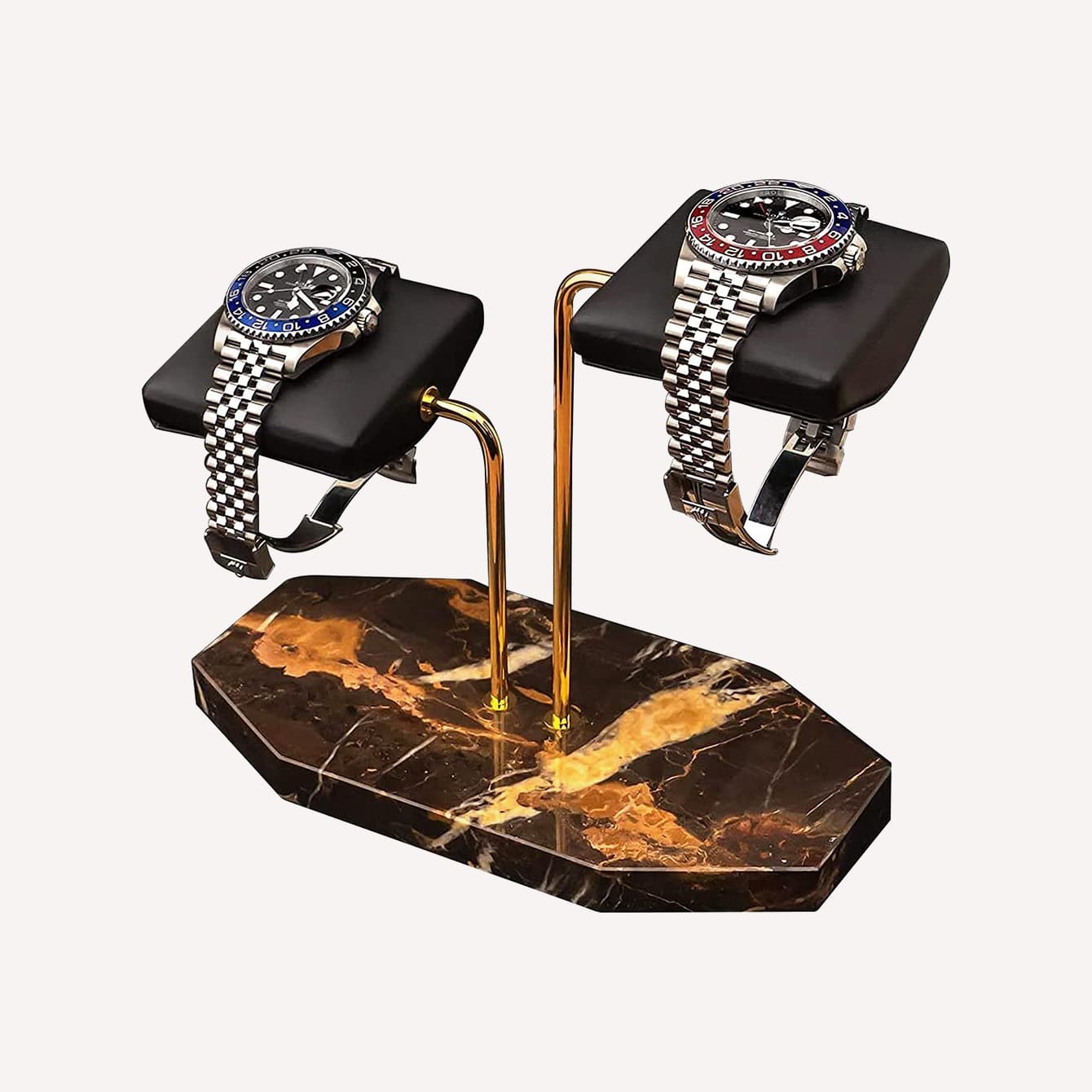 The lighter palette versions give off a more elegant vibe. Meanwhile, the darker variations, especially when paired with the yellow bars, give off a particular kind of swankiness that reminds me of the Seiko Cocktail Time Presage watches -which would look pretty darn posh sitting on this stand.
Shinola Watch Collectors Box
Okay, so the Shinola Collectors Box is not a stand, but it's certainly cool-looking enough to be a watch display. The box is oak-constructed, and has four separate leather cushions for any size timepiece.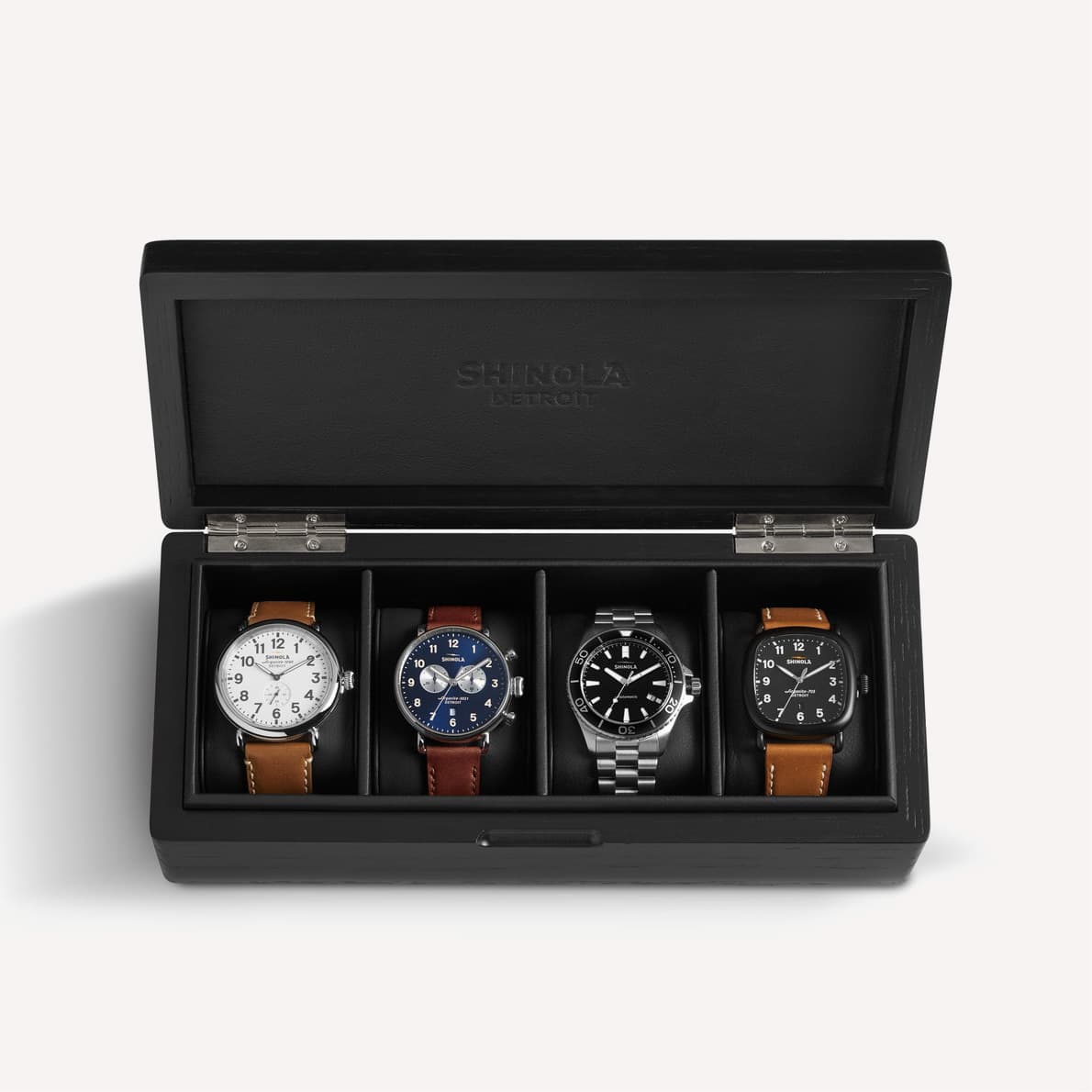 If you want a classy looking exhibition for your watches, but think a stand might be too showy, this box is a more lowkey kind of brag.
Plymor Ornament Display
The Plymor Ornament unit is definitely a conversation piece of a watch display.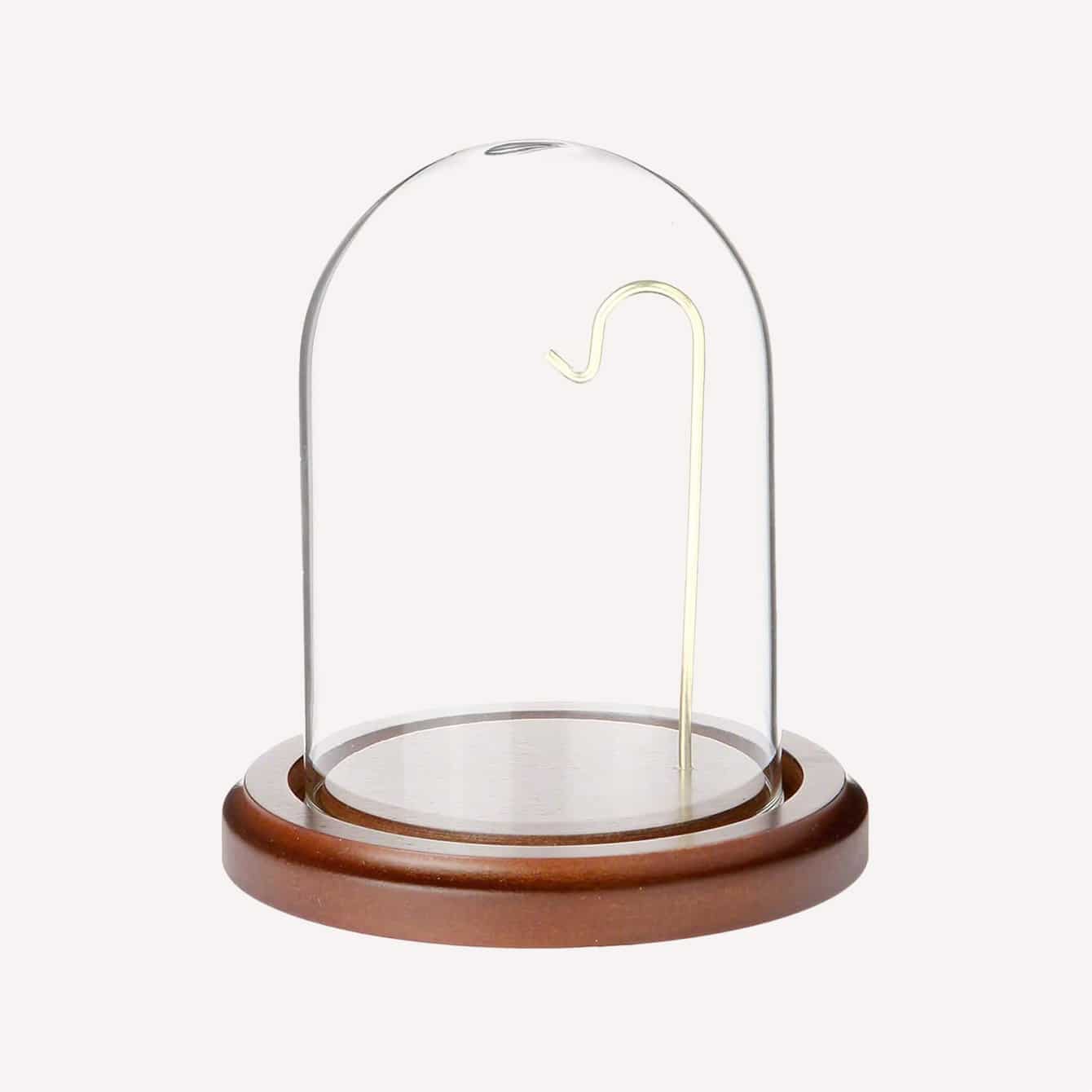 As such, I recommend this exhibition case to those of you who like statement timepieces, like Hublot Big Bangs or Mr. Jones watches.
Each glass dome is hand blown, and features variations in crown thickness.
CLB Solid Oak Display Case
The classy CLB Display Case is made of solid oak, features four watch stations, and comes with a rectangular glass case.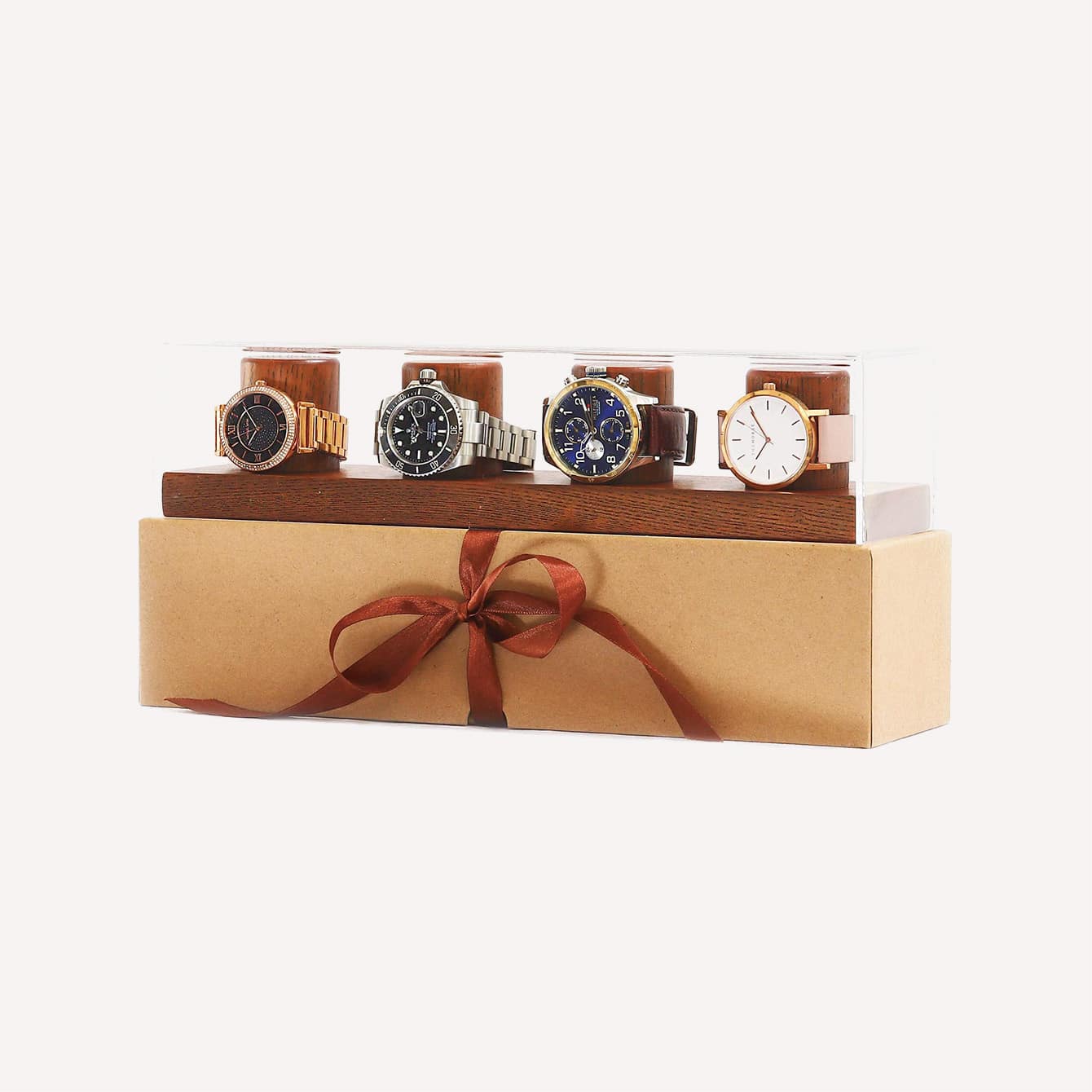 Between the modern and clean look of the glass, and the classic but rugged look of the oak, this is probably one of the most versatile options on the list.
Trendhim Four-Watch Stand
If you're looking for a simple, sanitized, and contemporary background for your watches, this Trendhim Stand is an effective option.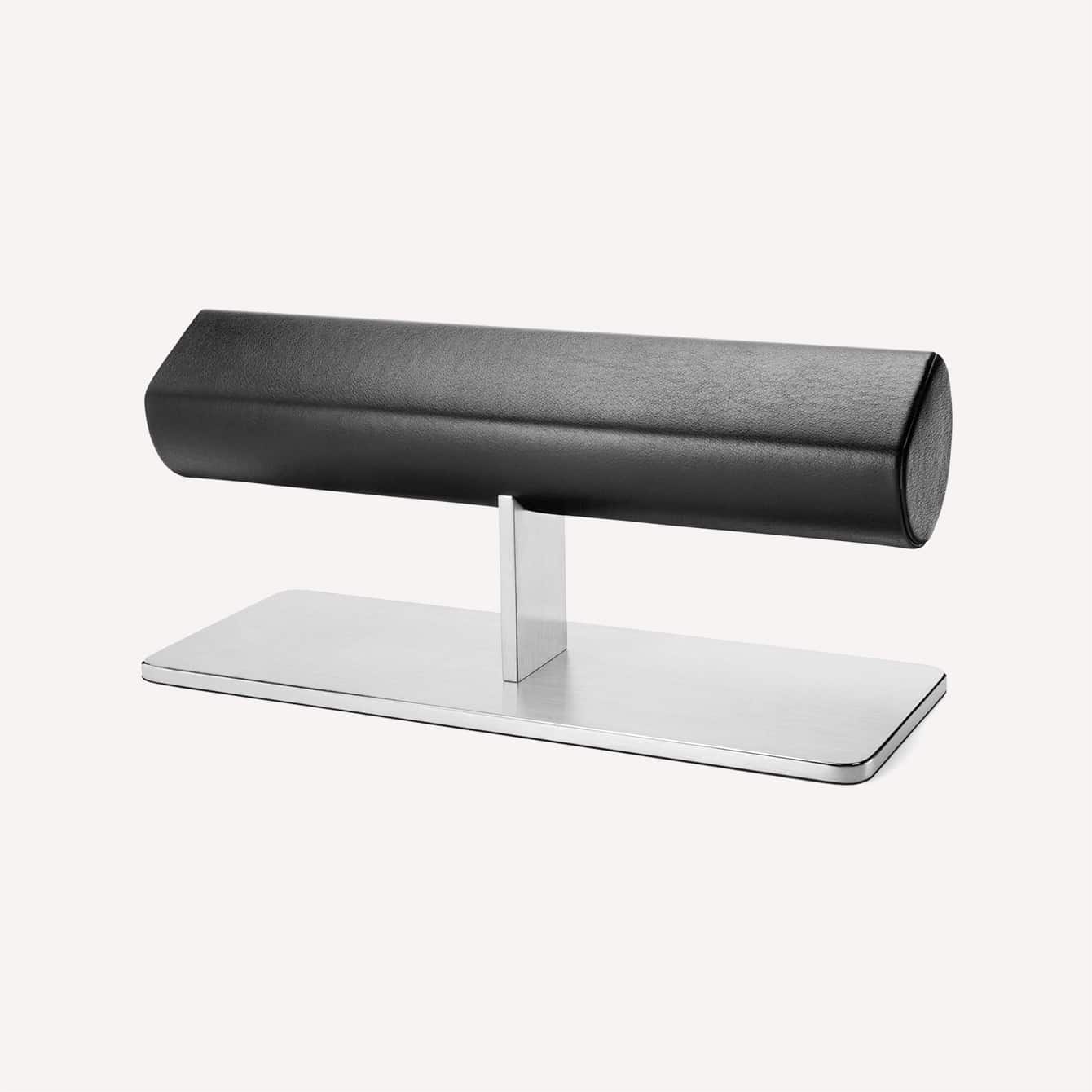 It's chicer than a plastic watch stand, but still neutral in a modern setting. The cushion is made out of PU leather, and the stand itself is a sturdy 304L stainless steel, which means it likely sports the same construction as a lot of your watch cases.
GemeShou Walnut Pyramids
On the opposite end of the spectrum, using organization towers for your timepieces is a more artsy approach to merchandise your watch cabinet.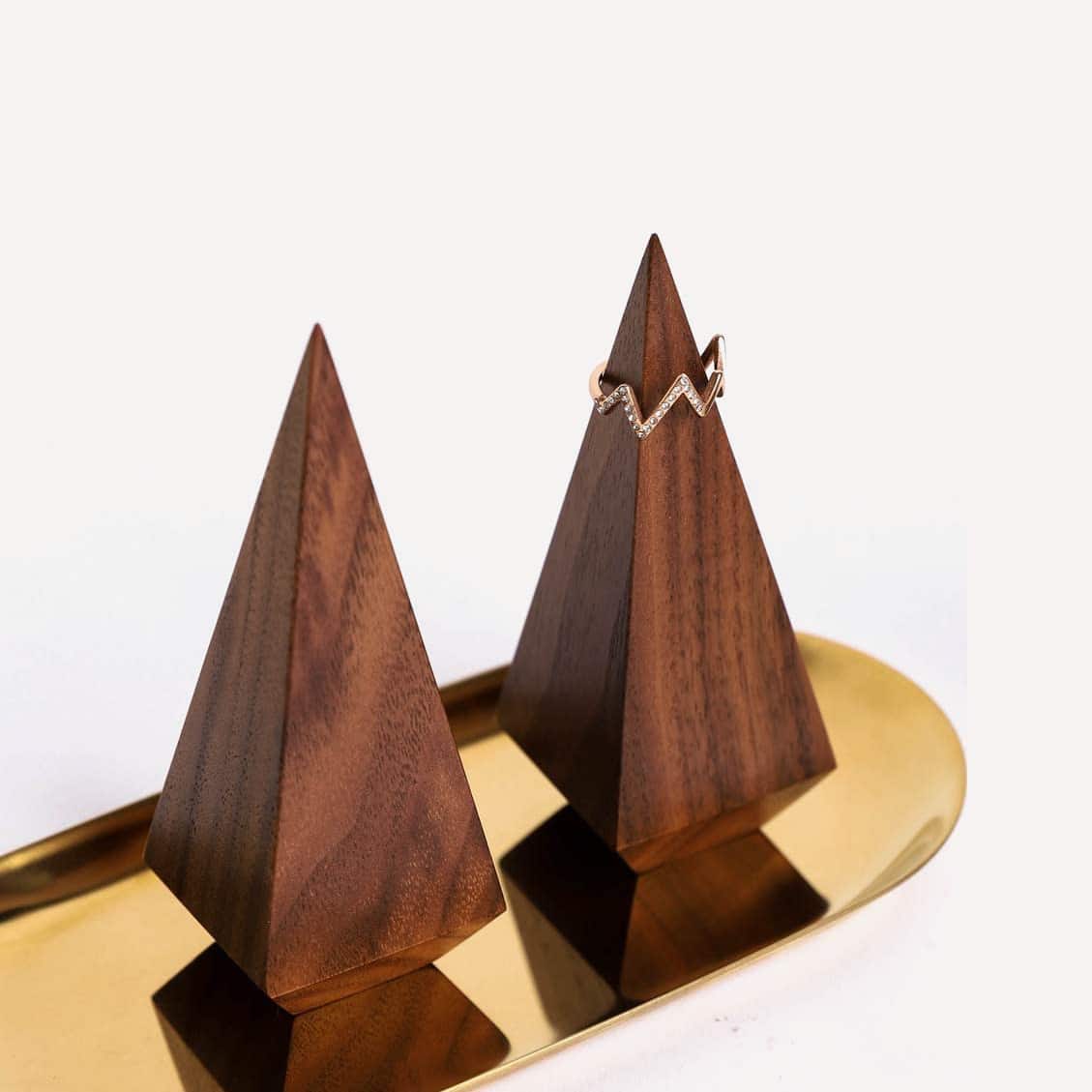 These GemeShou Walnut Pyramids come as a set of four, each with different heights. They're solid enough for heavy steel watches, but the smooth walnut won't harm the back of your watch or its bracelet.
Tranesca Smart Watch Stand
This modern-looking aluminum stand sports the functional and sterile look that Apple is known for (lifted from artist Dieter Rams), and thus goes well with any of your smart watches.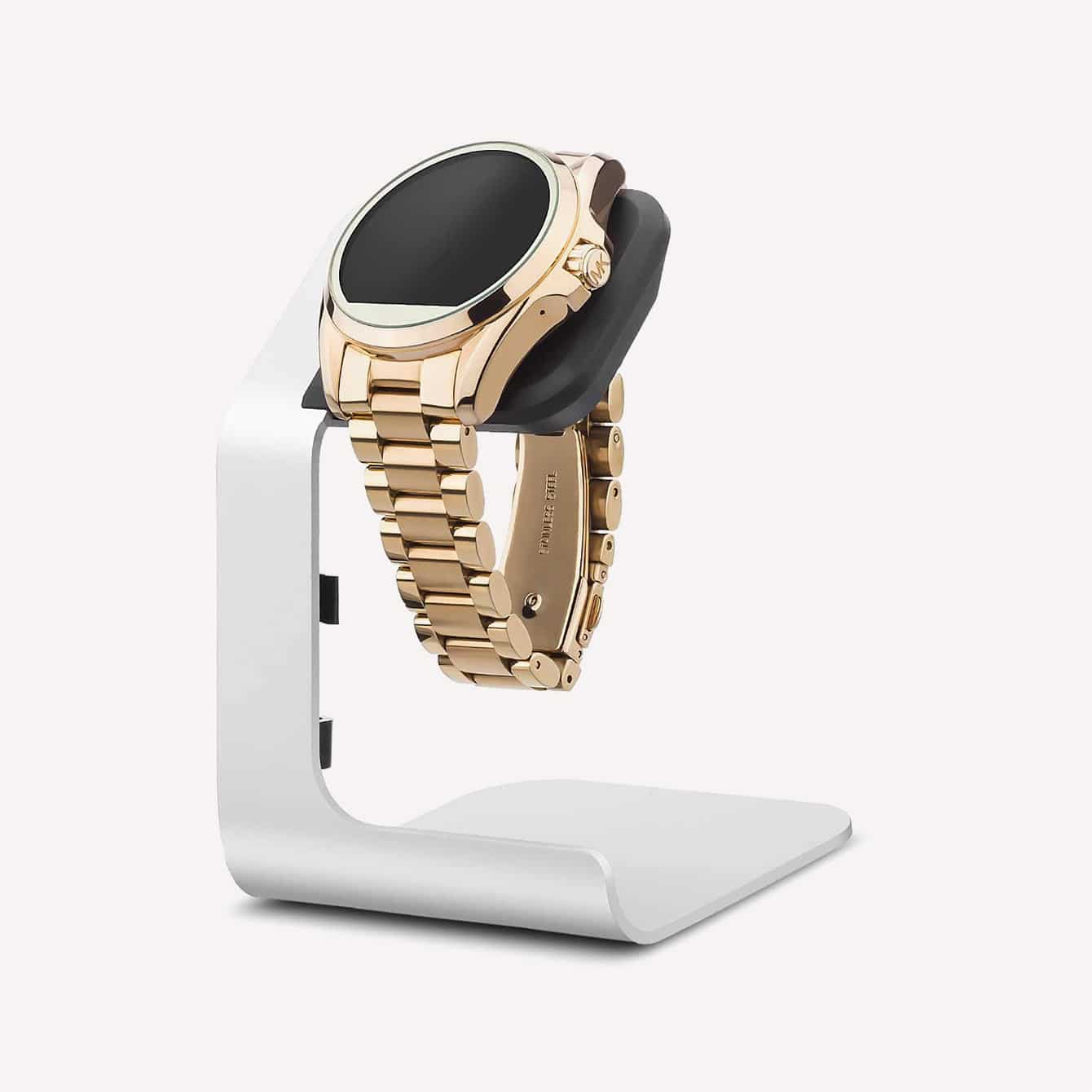 I do think that it's flat and nonpartisan enough to hold any stainless steel watch as well, though the back is rigged up for charging equipment. Regardless, it's just an overall affordable one-watch stand.
Sena Leather Apple Watch Charging Case
The Sena Leather Charging case is Apple-specific, but I think it has more personality than the Apple-made cases. As a travel case, it features a convenient tower-style compartmentalization for your charger and watch.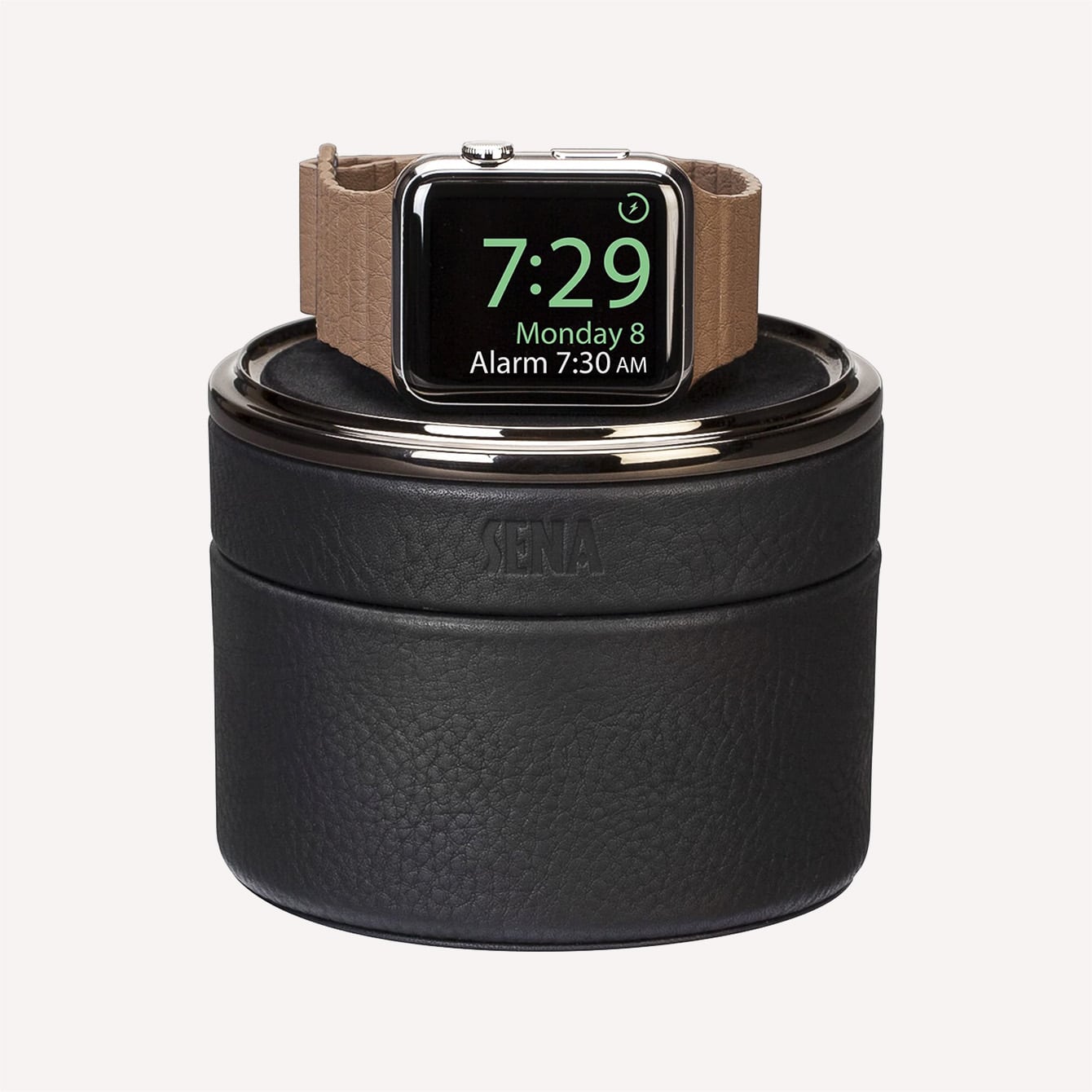 As a display case, the leather and polished gunmetal accents have a more gentleman-like quality, a treatment that smart watch accessories don't often get.
Rapport Leather Watch Stand
London-based Rapport is a luxury manufacturer of handcrafted watch and jewelry accessories. The premium leather on this watch stand is beautifully pebbled and embossed with the Rapport logo.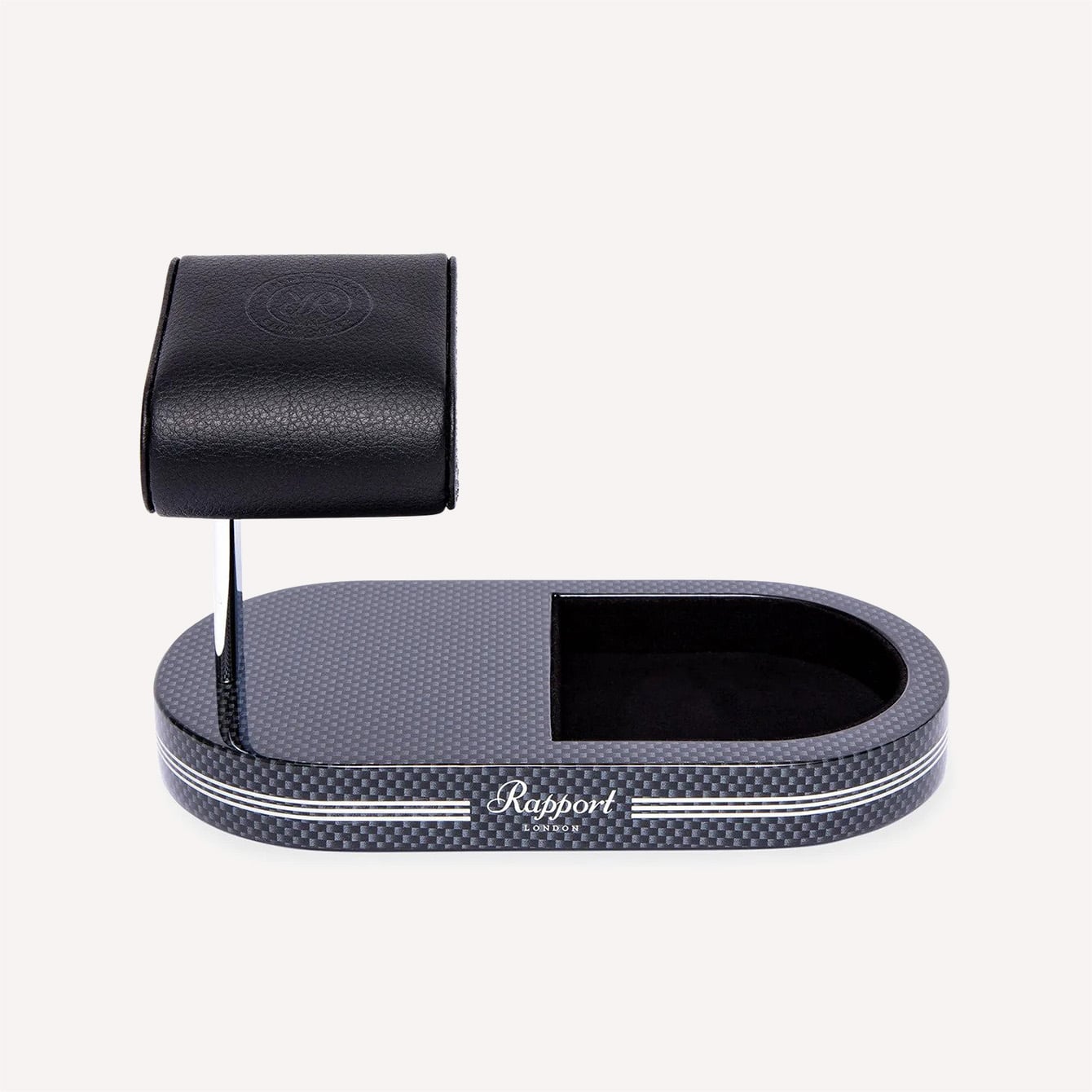 The polished black stand also comes with a tray for extra accessories. If you need something equally as refined without the extra compartment, Rapport also makes a single watch stand.
The Watch Stand Displays and Winders
The Watch Stand is a fairly new company based in Stockholm, and their displays and winders are truly works of art (and science!).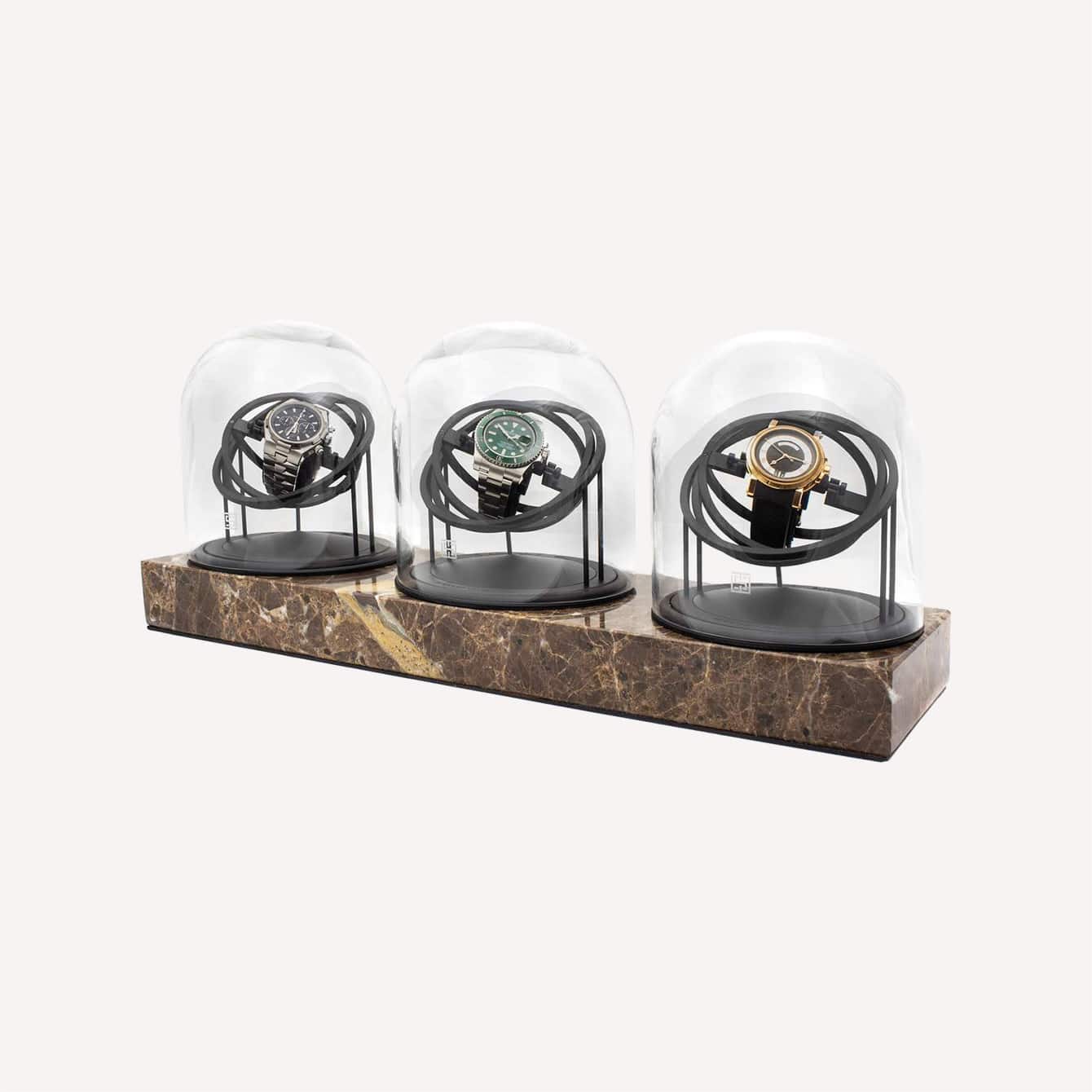 You should definitely look into their entire line of epic-looking storage solutions, but their winder display stands are the focus today.
The watches sit in a complex double axis winder, on top of an Italian marble base. This ultra-luxury ultra-expensive pick isn't for everyone, but it will definitely make your watch collection look museum-level fancy.
Rhoji Watch Stand
The Rhoji Watch Stand is the perfect option for you gents who like wearing rings. The stand itself features a flat top in either brown leather or white microfiber.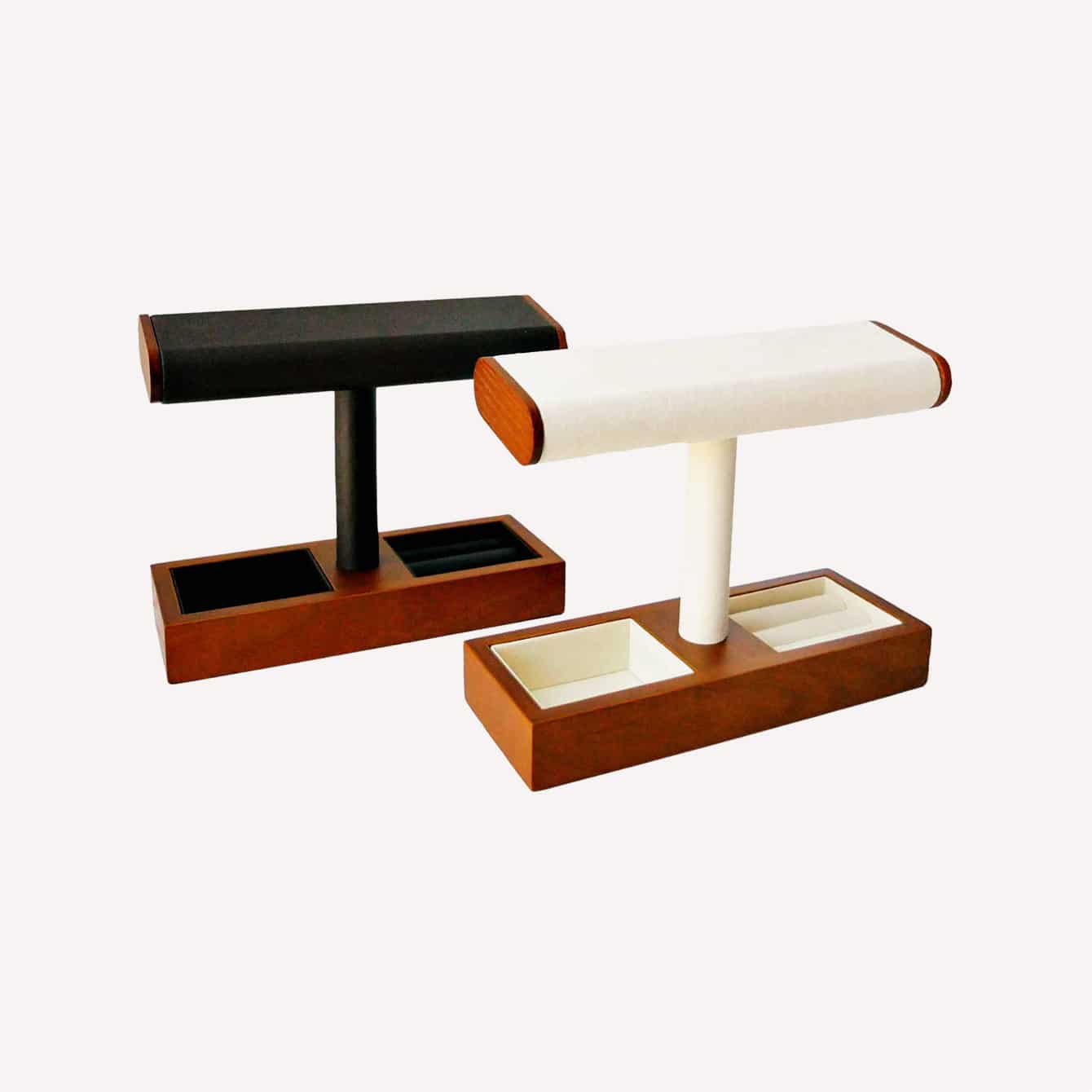 A flat top is convenient since you just slip the watch on it and let the bracelet dangle, without having to necessarily buckle or clasp it. Meanwhile, the wooden base is equipped with ring rolls on one side and a tray on the other.
Bey-Berk Leather Watch Case
Like the Shinola entry, the Bey-Berk Leather Watch Case is actually a box. However, you can vertically straighten each watch's "seat", allowing you to beautifully display each timepiece clearly.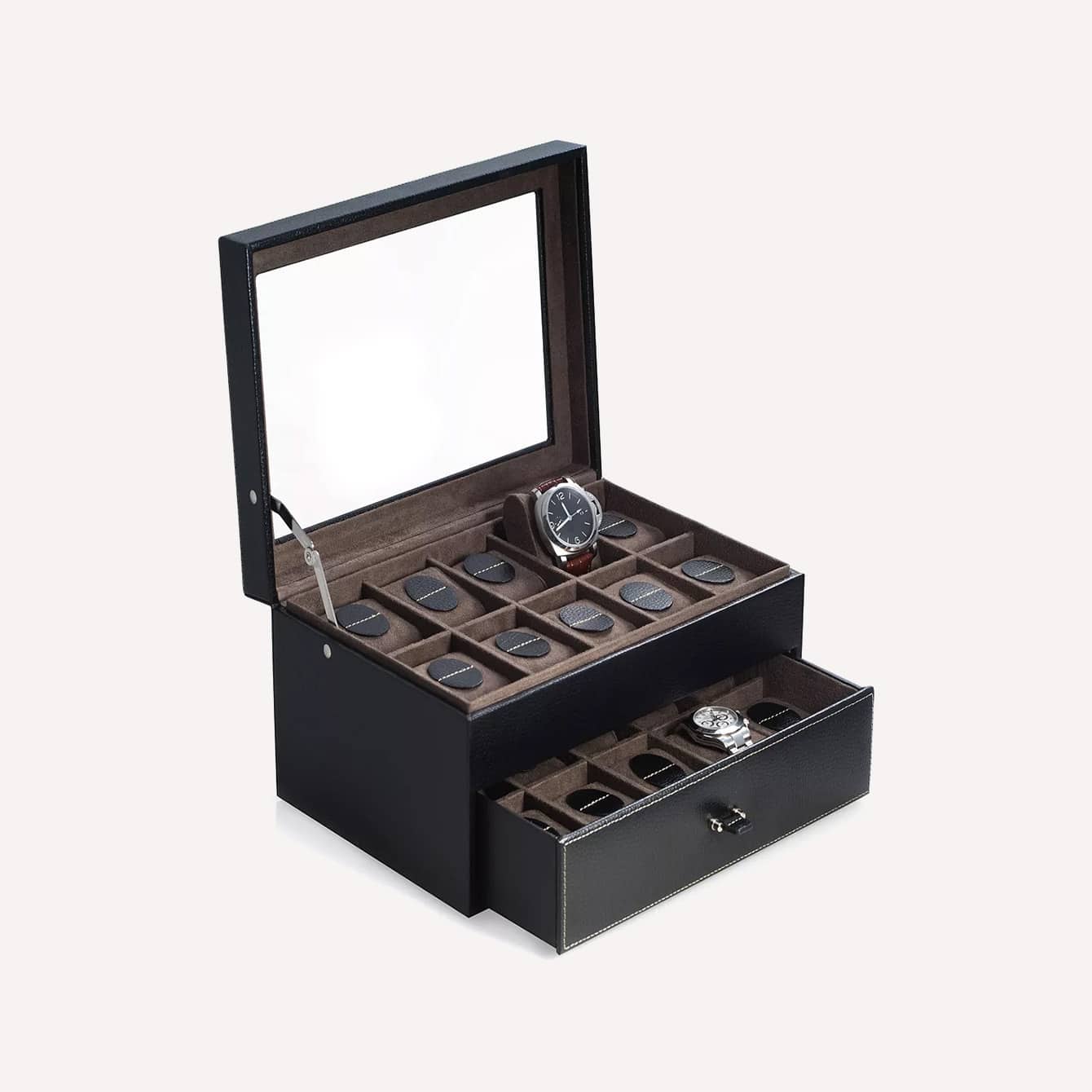 You can keep your current active rotation on the top display level, which holds 10 watches. The bottom drawer can hold 10 more watches.
Aqerimit Jewelry Towers with Three Tier Racks
Representing the champagne-life on a shoestring-budget pick, the Aquerimit Jewelry Towers sport a ritzy velvet body with gilt-edging, at an under-40 price tag.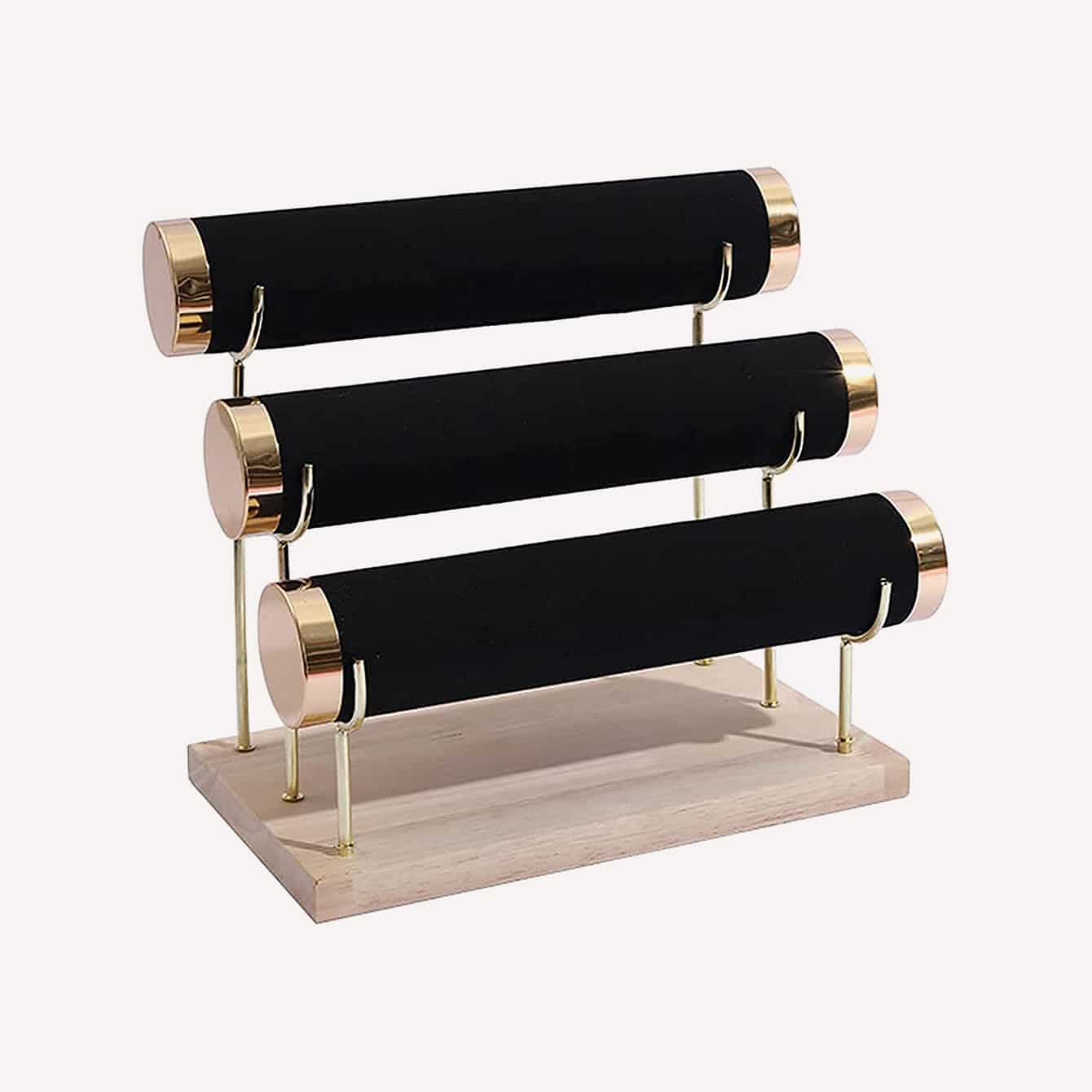 With three detachable tiers, you can assign each row to a different style (dress watches up top, field watches below?). Or if you like men's jewelry, you can display your watches side by side with leather wristbands and bracelets.
Acrylic Watch Stands
And finally, you can always just use a handy-dandy acrylic watch stand. If professional boutiques can use them at trade shows, you can too.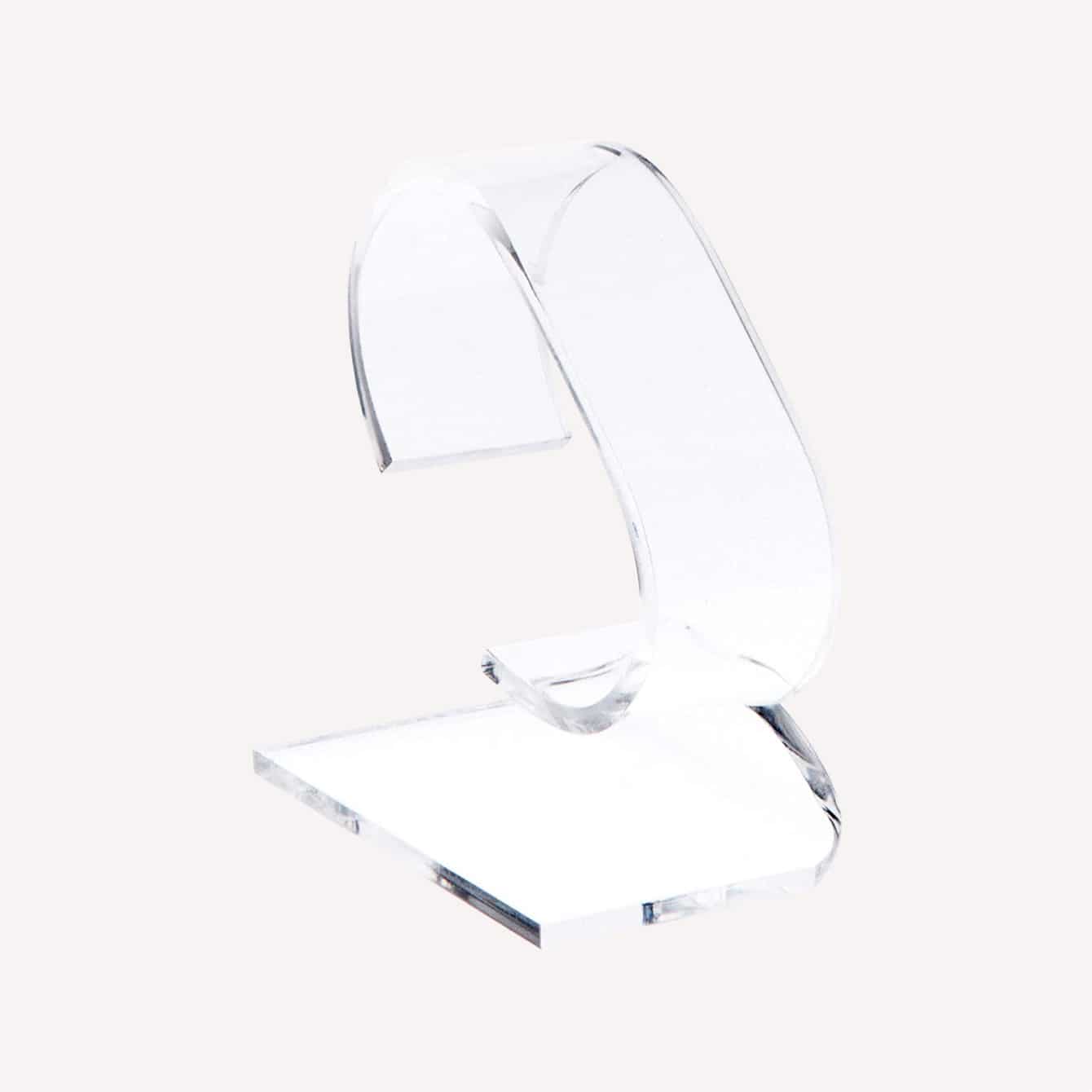 You can buy them individually, and attach them to a connective holder. These actually don't look as cheap as they are when all of the stations are strapped with a watch, since the only thing people notice are the watches themselves.
Which Watch Stand Will You Choose?
The best watch stand for you really depends on exactly what it is that you need, and how many watches you have. If you only have one or two, then individual single stands would be the most effective option. A five watch collection may call for a simple t-bar.
The second thing to consider is the fun, albeit optional, part, and that's your personal style. Regardless, watch stands are convenient storage options, and they come in a wide range of looks and price points.
Questions? Comments? Leave them below!